Here is product page.
you can buy Nitecore NU25 at:
➤ ALIEXPRESS or
➤ BANGGOOD or
➤ AMAZON
➤ NITETORCH they generously offered 20% code HJK5KDNQ valid for all the items in store, including other brands
———
I`ve already tested NU05 and NU30, both of them impressed me in good way. When I go for an evening walk with my kids, one of them always carry NU05 attached as a beacon, so I can locate where he\she is clearly. And i`m glad to review one more model of NU line, which is good compromise between usefuloutput and timy size.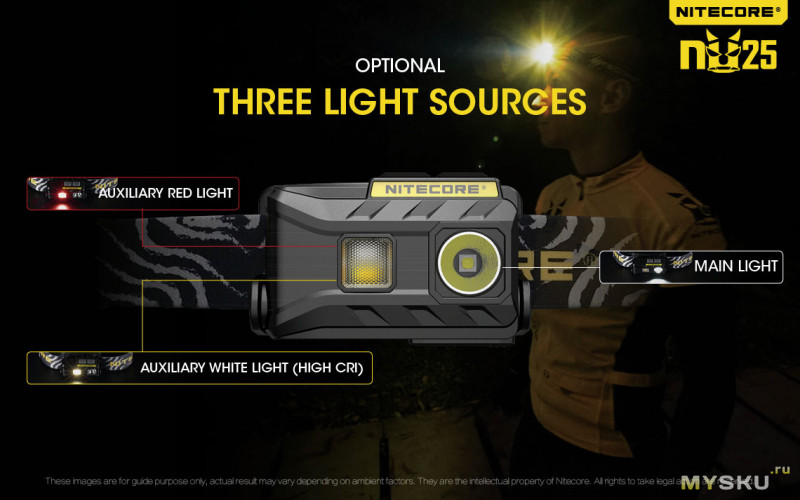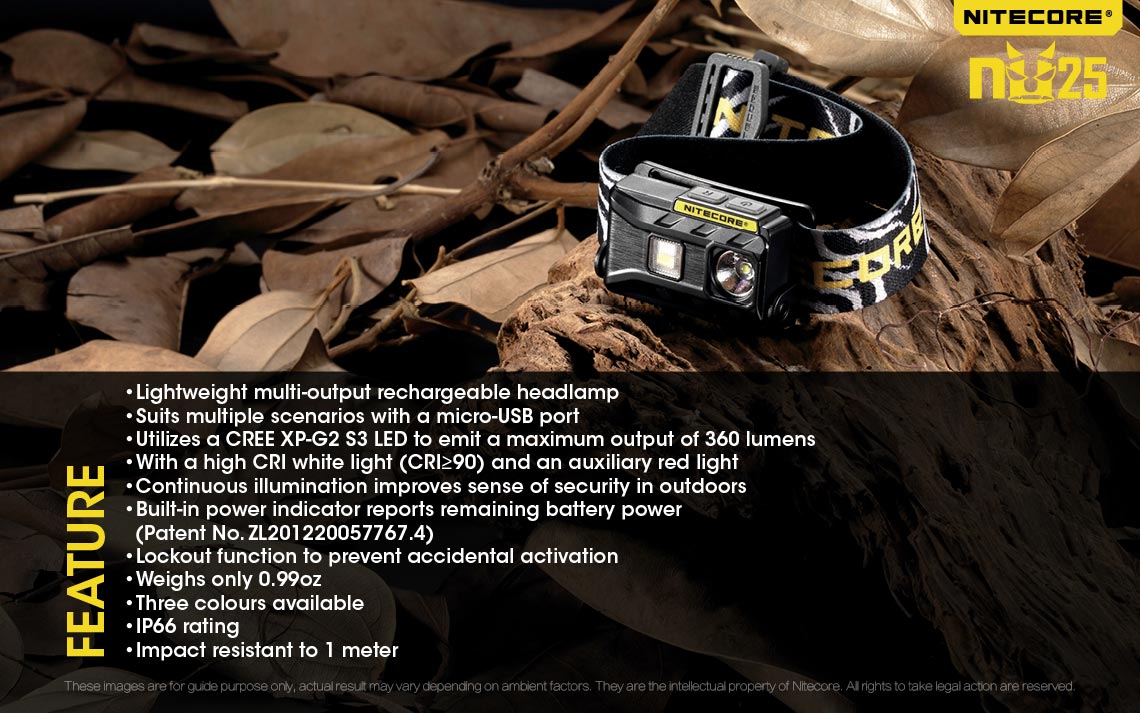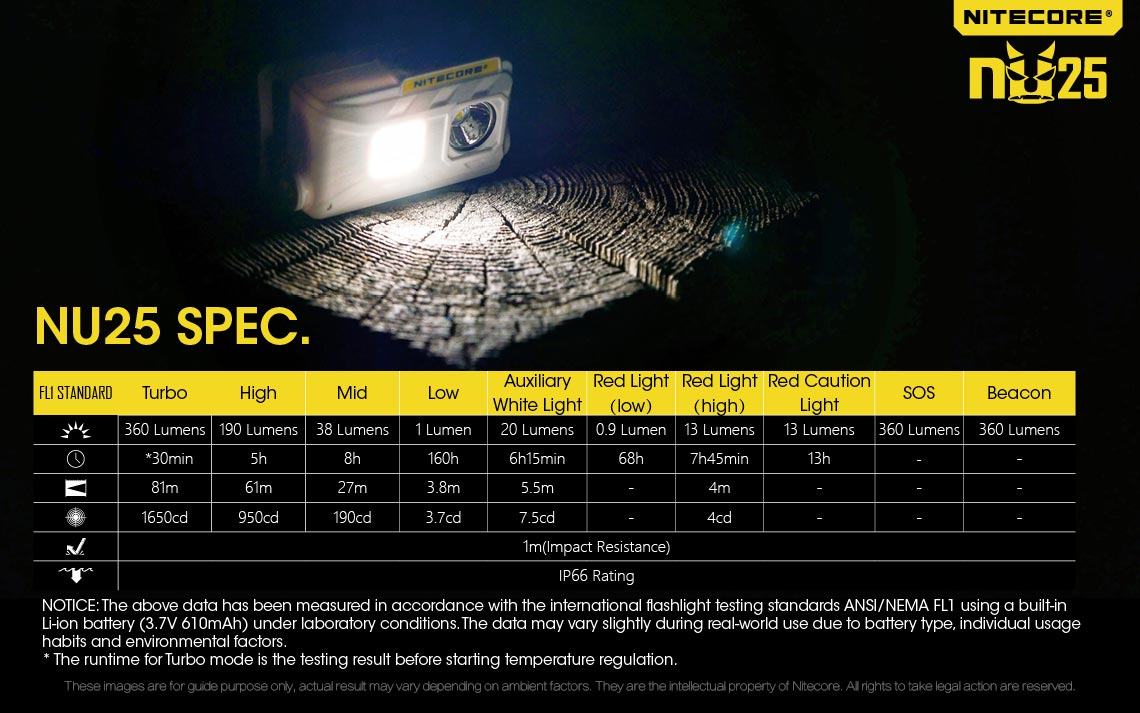 Max Output 360 lumens
Max Beam Distance 81 m
Max Beam Intensity 1650 cd
Max Runtime 160 h 0 m / 6.66 d


LED

CREE

XP-*G3* S3

LED


Reflector OP
Battery Rechargeable Li-ion
Special Modes Location Beacon,SOS
Beam color White light,High

CRI

,Auxiliary Red Light
Length 55.5 mm / 2.18 in
Head Size 55 mm / 2.16 in
Weight 28 g / 0.98 oz
PACKAGE AND APPEARANCE
3 years ago box with EC4 was 1st in long-long row of my flashlights, i meen good ones, not zoomie cheap stuff. And however content changed, the appearance stayed the same, enabling user to determine Nitecore stuff on the store shelf from distance.
So, the same is here – yellow\black blister with headlamp strongly follows brand-book. There is also small cut in the plastic, right for USB-charging, so you can test headlamp without opening package.
And the package is simple: NU25 with headstrap, microsubs charge cable and manual.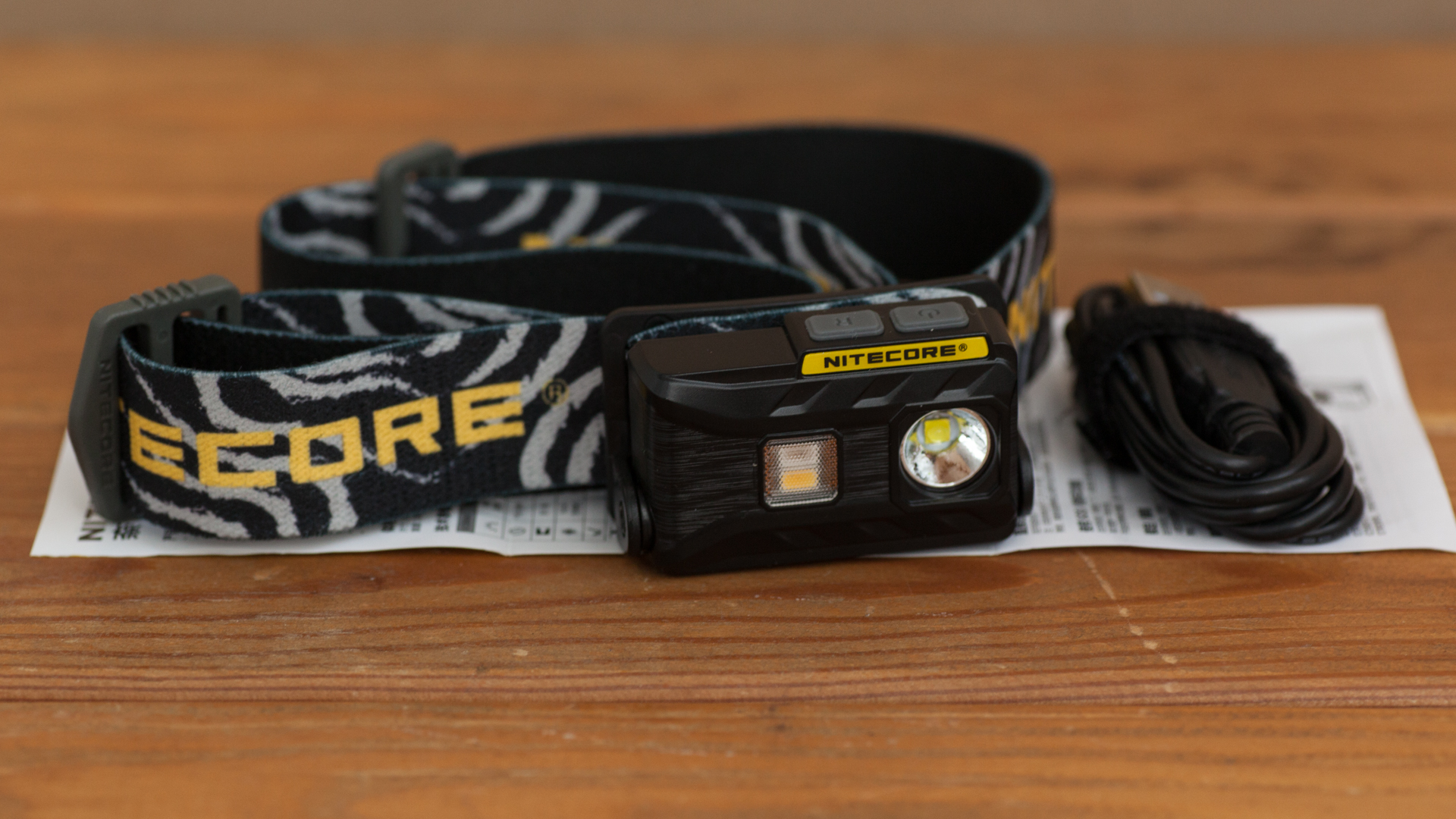 As usually, Nitecore put a good cable, with velcro strap. Cable hold 2A.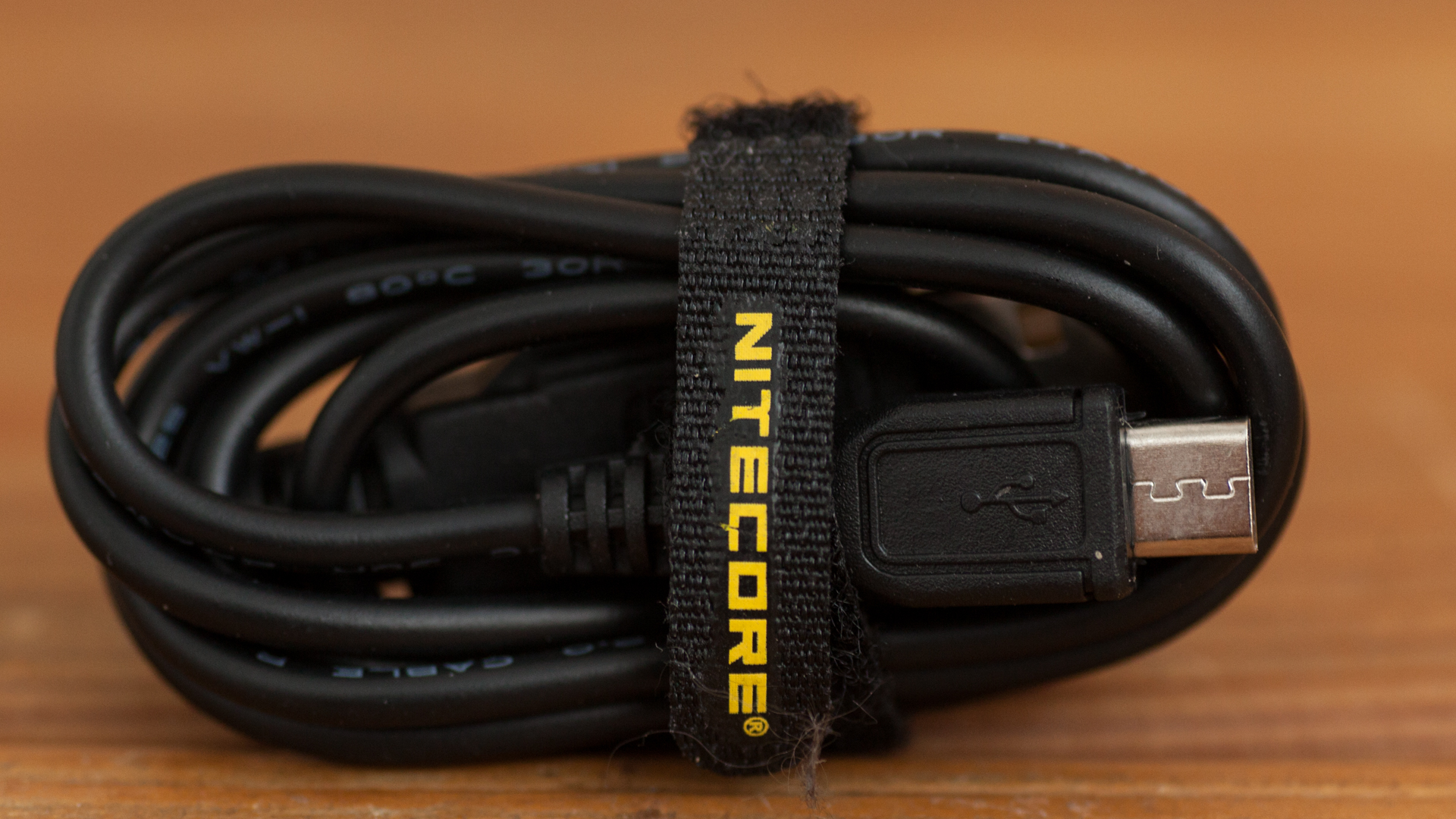 I supposes that photos above also gave you good idea about NU25`s appearance, but here is time for closer look.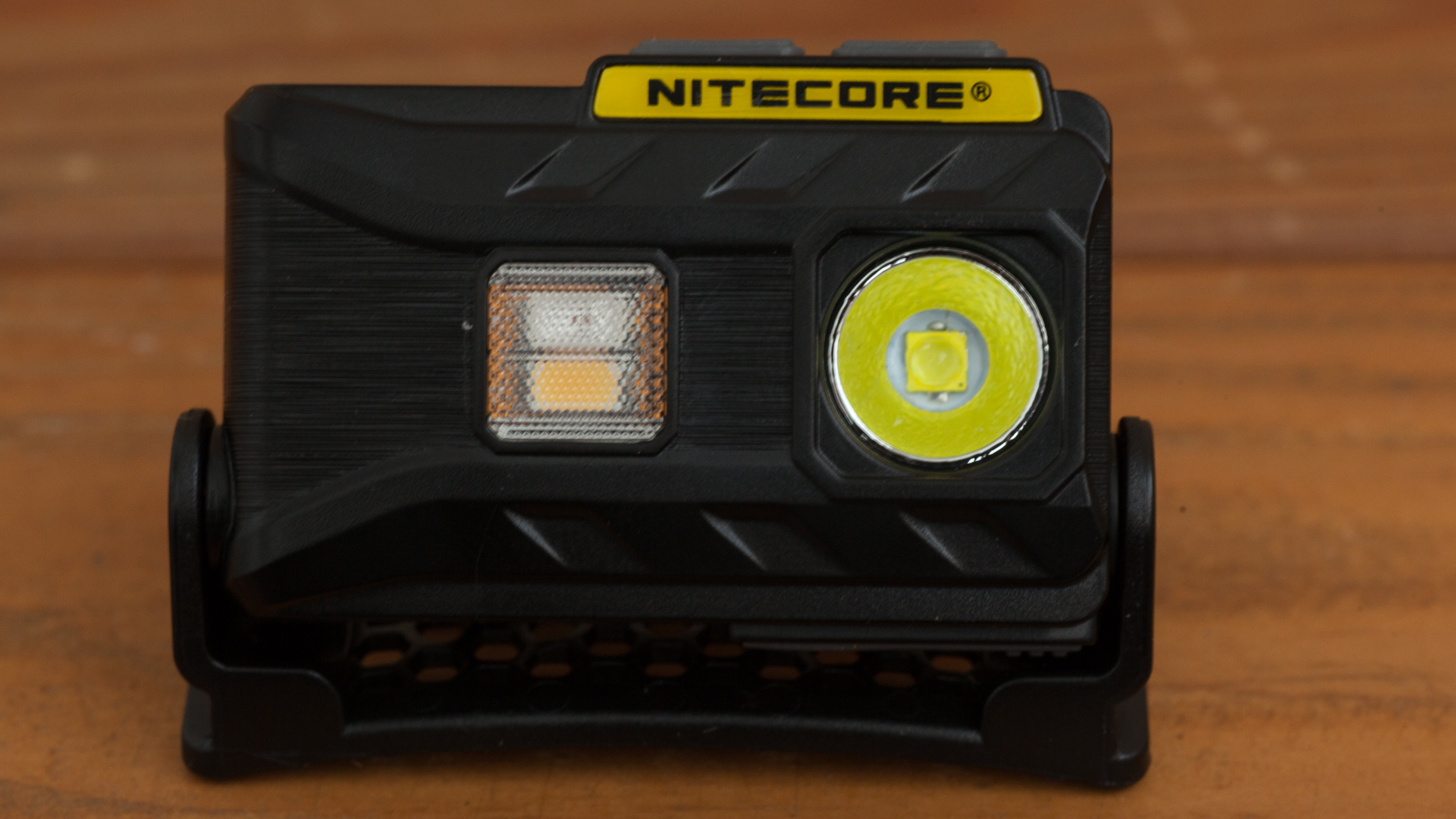 This thing is really, really tiny. Business card width in its longest size – just 55mm long x 34,6 mm width × 23mm deep and 28g weight. The body itself is plastic, no surpise. But plastic is solid, feels like the intire piece, not a kinda of Frankenstein.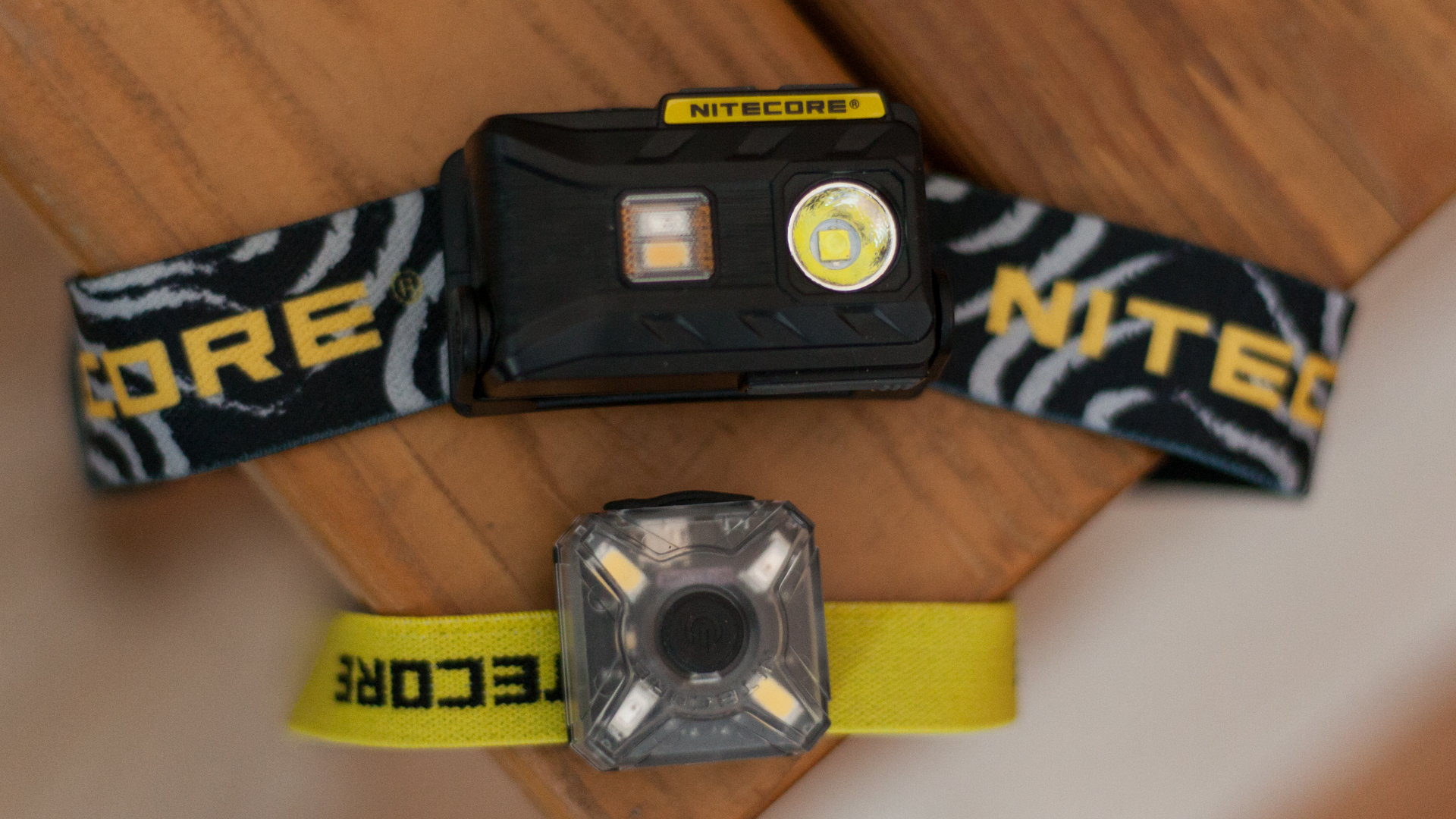 There is a gel strap on inner side of headband, this preventing sliding down the head and keep sweat above. That`s strange that this strap is on bottom part of headband, I`ve always seen similar gel straps in upper part. Nevertheless, I don't think that makes any difference in use.

Headband has camo painting, unfortunately there is no light-reflective straps.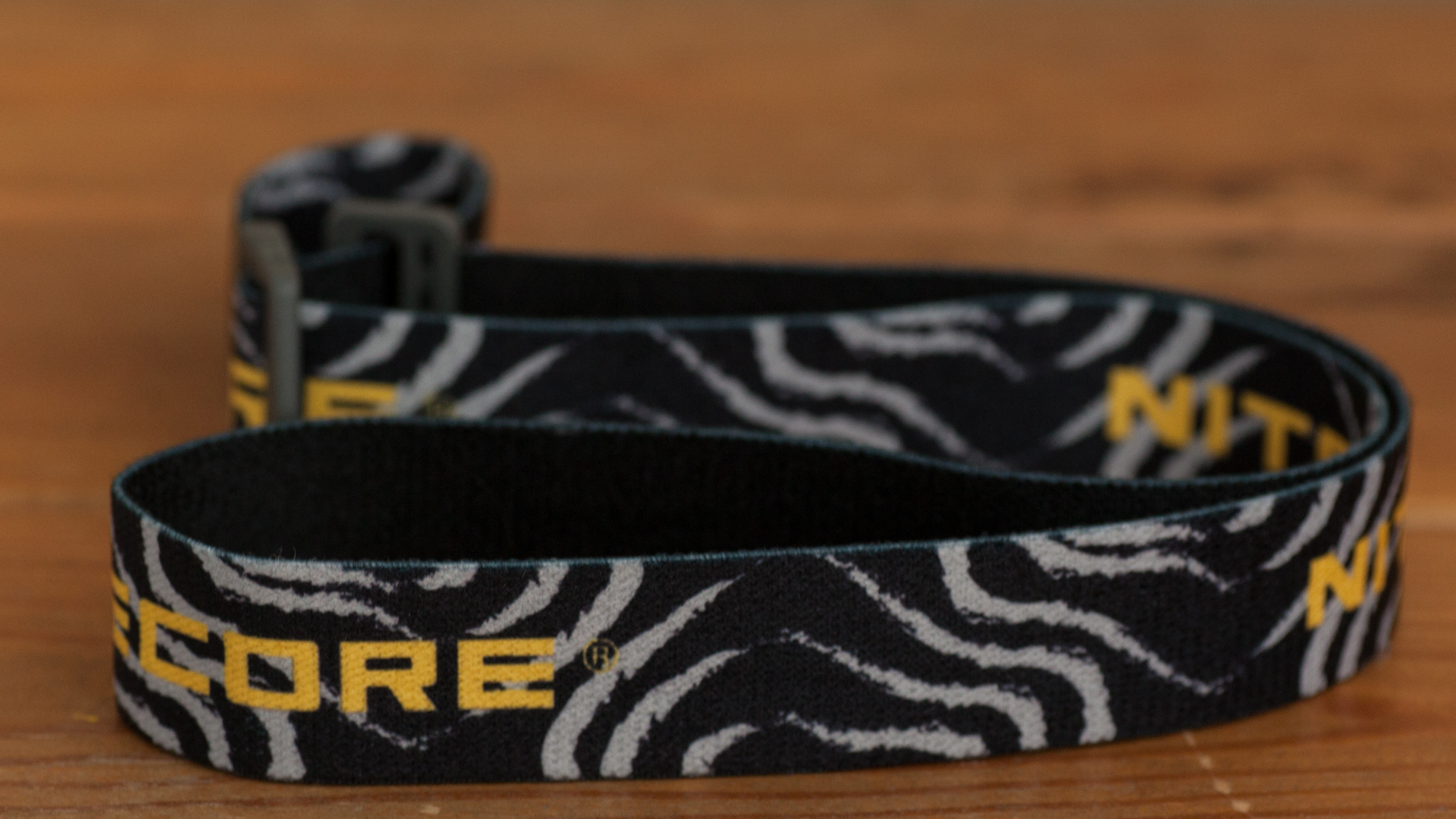 Plastic mount has a honey-comb design to reduce weight without influencing on durability. In case of need, you can easily take headlamp from this mount.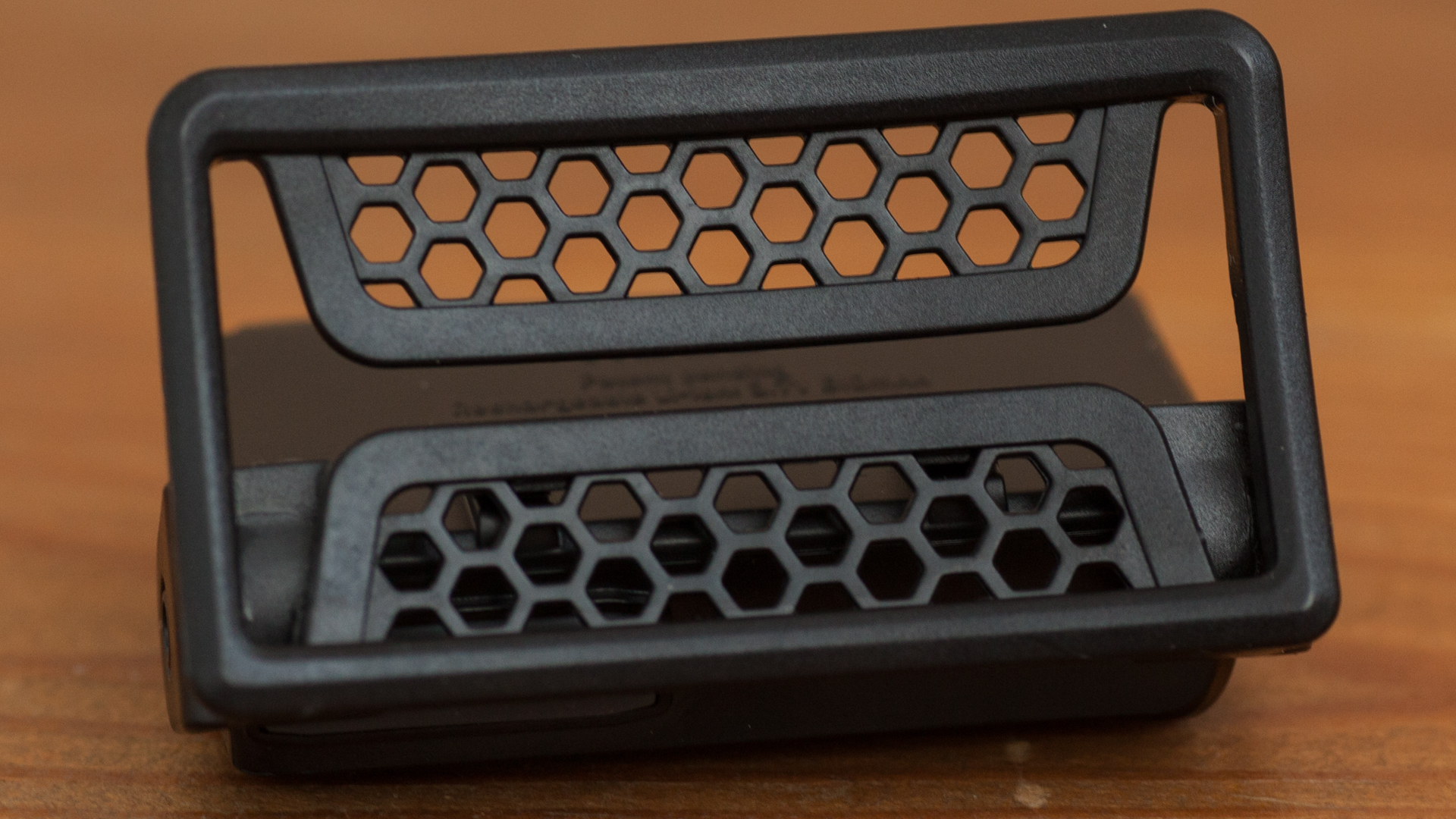 Thought headband sits firmly on head and plastic mount, the bottom of last should have pair cuts in other places to let headband fully attached. I think pic below gives you idea how it looks like now. I wrote to manufacturer to check this. Again, even so, you don't feel any inconvenience. But attaching headstrap to mount could be better.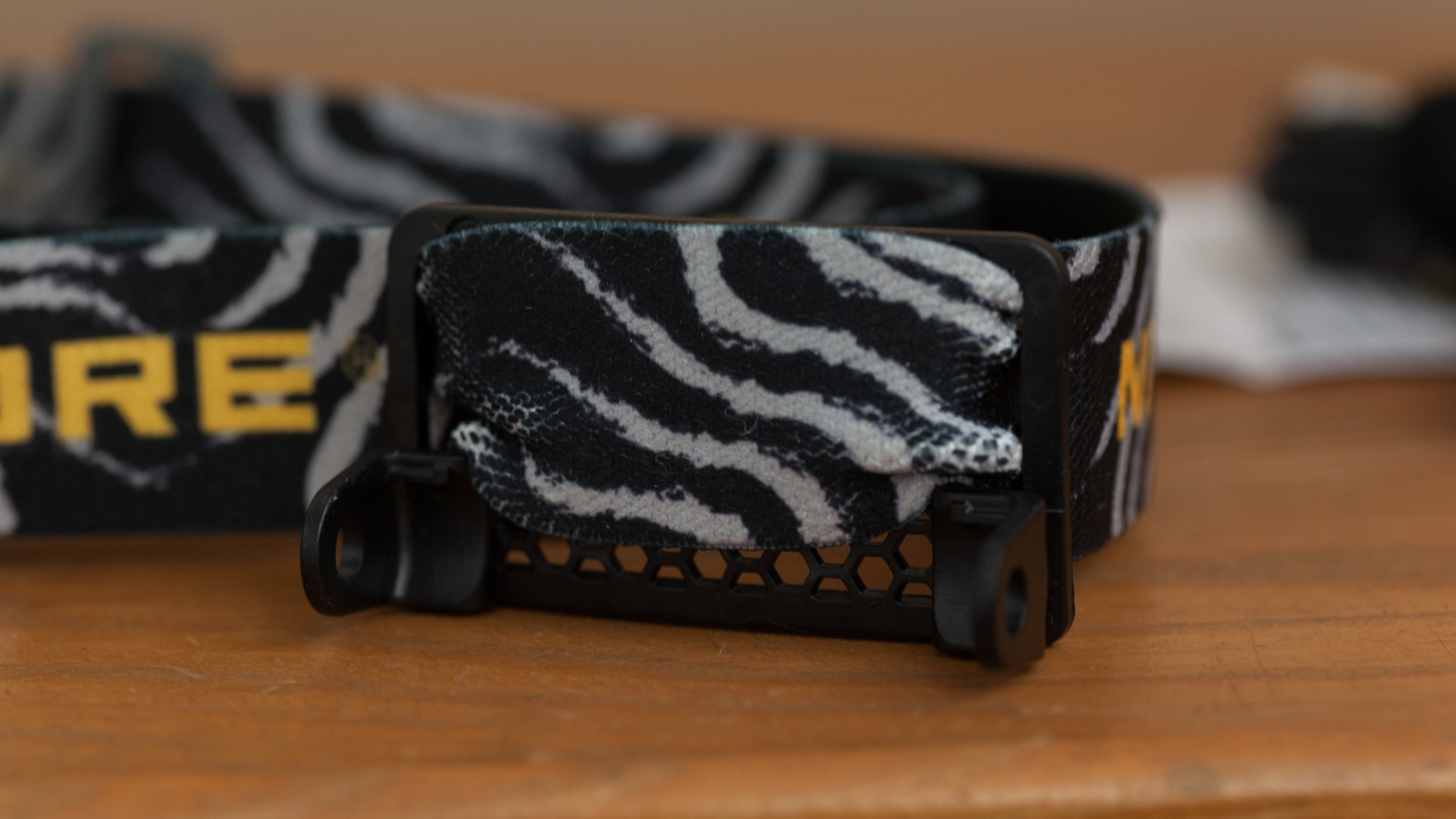 You can adjust body within 60 degrees range, there is ratched, often used in hedlamps to keep necessary angle. Ratched is tight, holds angle tightly.
Micro-USB charge port is deep, and tightly closed by rubber plug, providing IP66 , definitely enough for purpose of NU25, which definitely doesn't include swimming etc.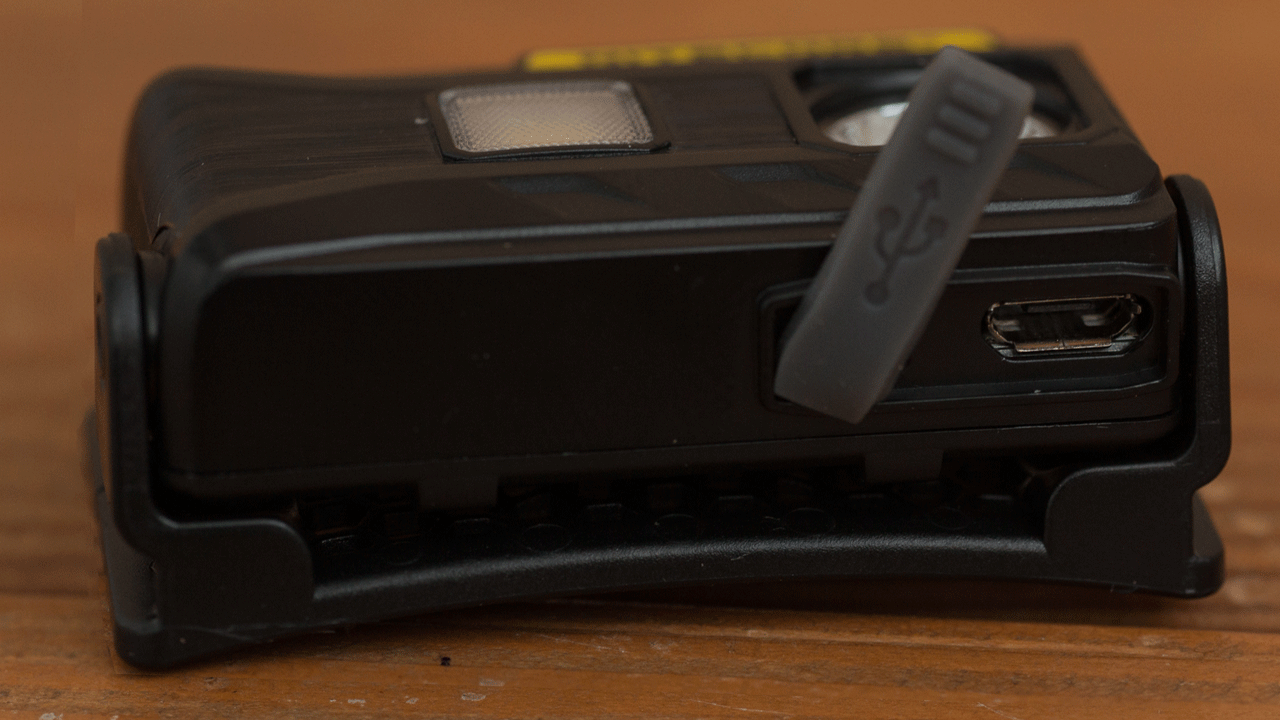 There are a pair of semi-transparent buttons. As we get used to, they also serves as indicators. Small size of NU25 doesn't let to place any sort of "occasional press protection" details there. But, seriously, I don't think that this is a headlamp that needs such one. The only chance to turn light on is when you carry it in pocket\backpack, but for this Nitecore made lock in\out feature.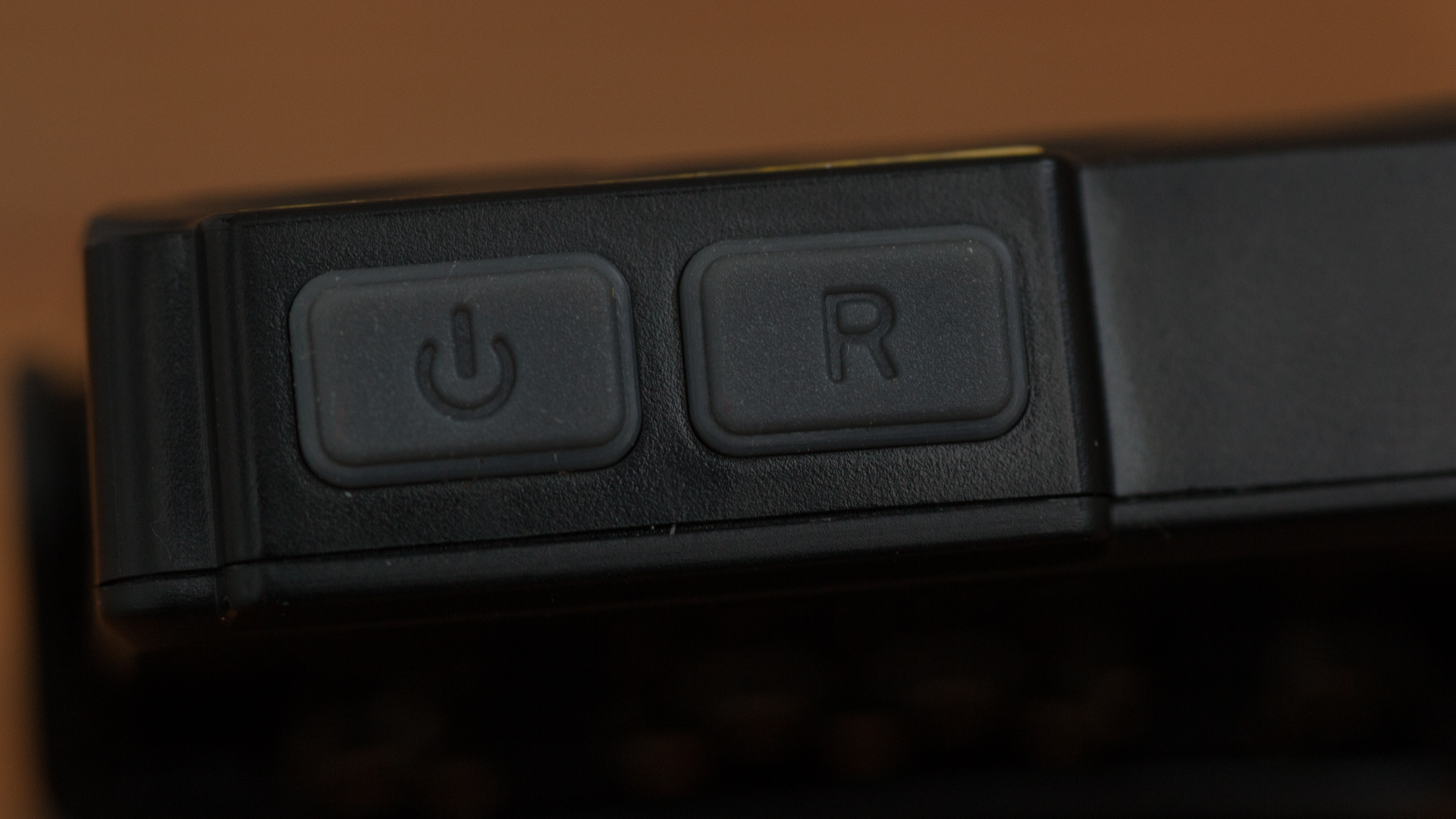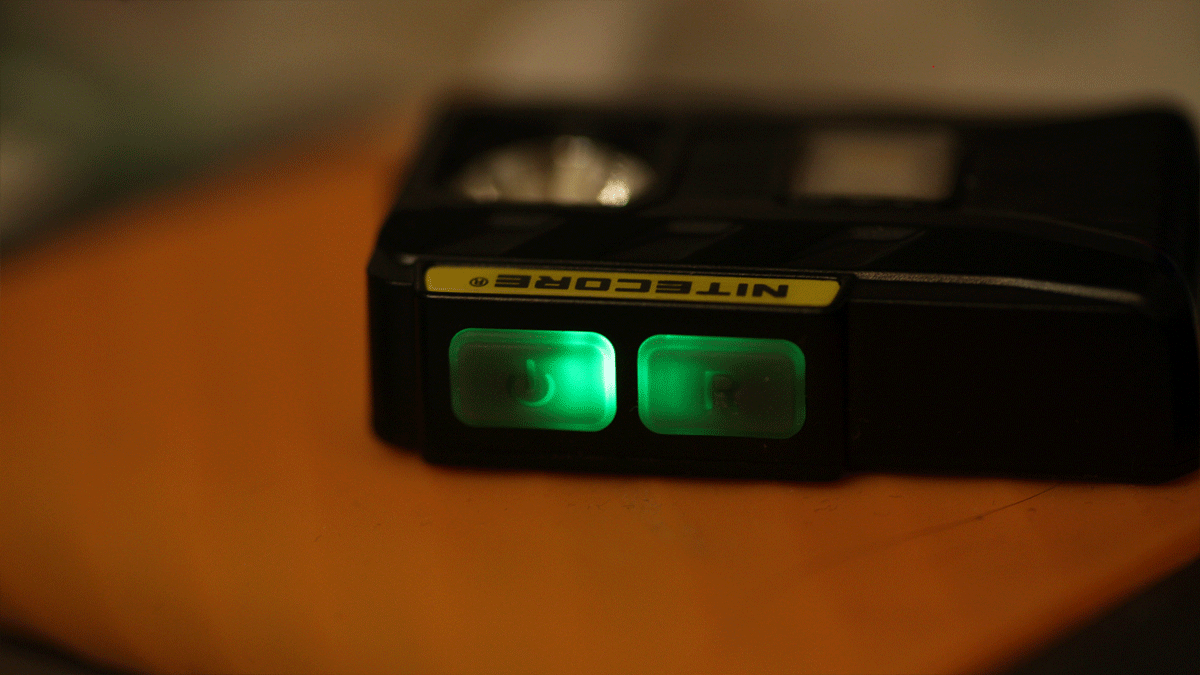 And here is a main part of any illuminating device – light.
And though NU25 is tiny, it offers definitely decent choice of lights.
Primary light is provided by XP-G3 (specs says G2, but that is really G3, Nitecore put better LED, but there was no time to change manual and specs) , laying in the bottom of shallow OP reflector. Good for running or walking around. Next is diffusor square with red light LED and NW HiCRI beyond.
As body is sealed, I cannot disassemble It, all that available insides you can see here below.
So, design is good, size is tiny. No gaps, backlashes, any details of low-end assembling. NU25 looks and feels as quality headlamp. I`ve got nothing to say against besides the fact that plastic mount should has cuts in different places.
UI.
Simple, it takes a pair of minutes to get used to it.
Here is a part of manual that explains everything.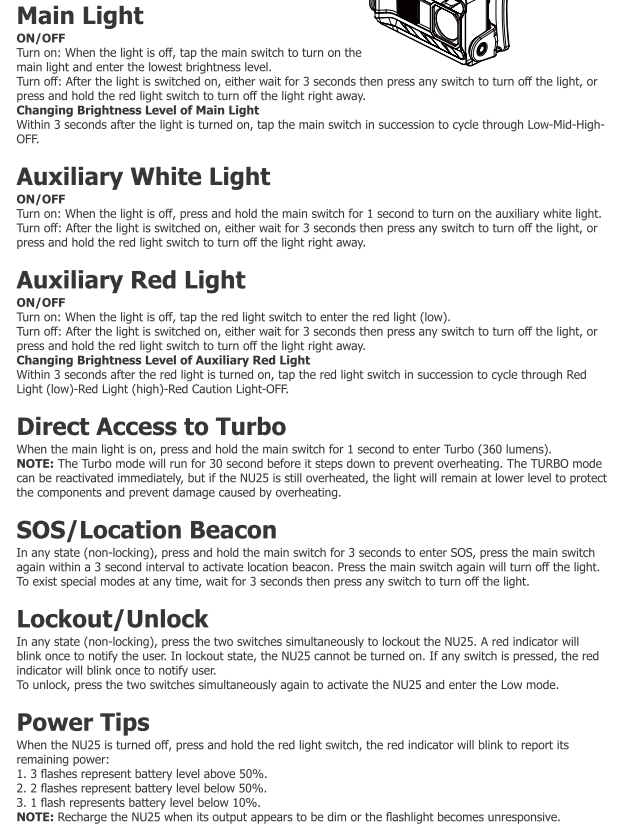 PERFORMANCE.
As i`ve mentioned, user has set of lights: CW *from XP-G3 S3, *red and NW HiCRI .

There is no PWM-shimmering at any mode.
Max charge amperage that i`ve seen here was 0.57А which is great for such size. My usb-tested show detects capacity around 750mah.
What about stabilization , high (not speaking about obvious turbo) demonstrates significant stepdown. All the other modes, including HiCri light are perfectly stabilized. As human eye adapts to stepdown that doesn't look so serious, for eye it`ll be almost the same for a long time. But, still, you have to consider this.
BTW, there is strange jump in brightness right before light goes off. I`ve also seen this at other nitecore lights. That is not bad nor good, just how it is.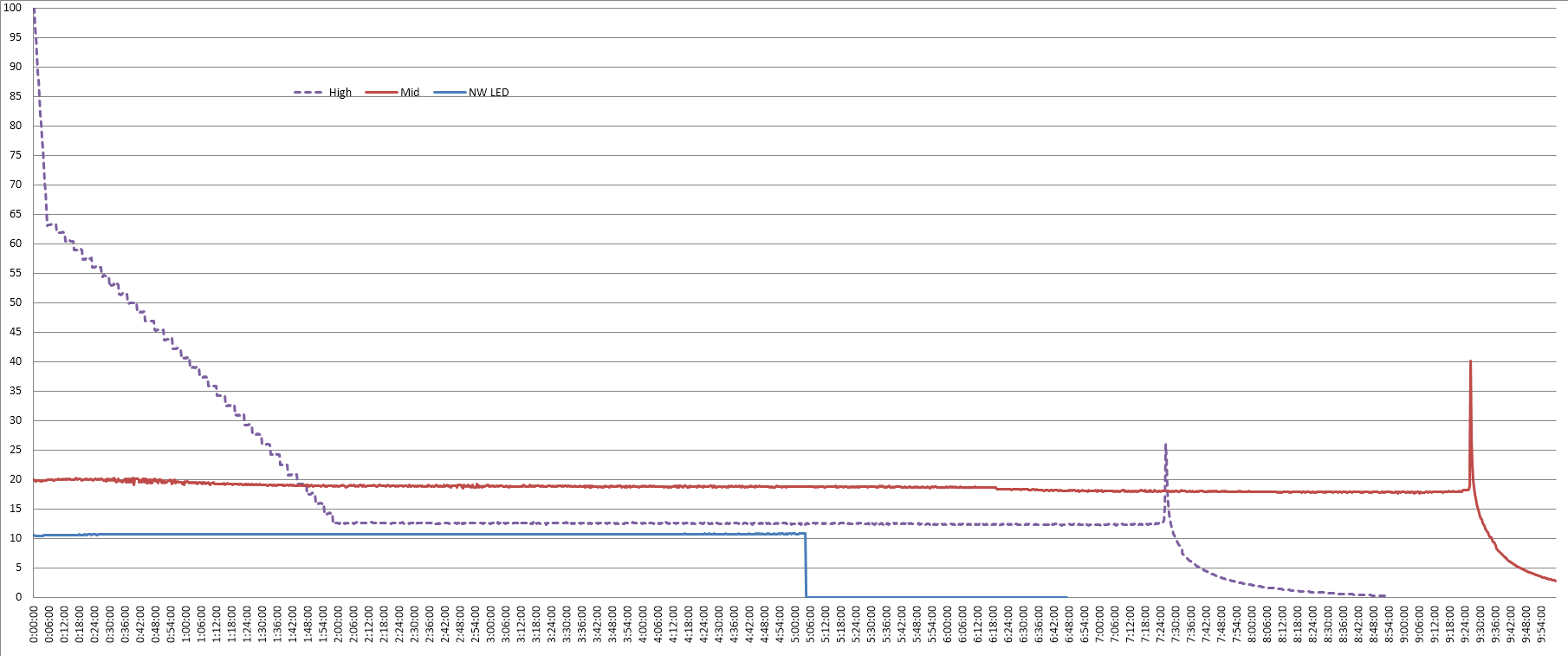 I think that for it`s purposes set of modes is good. For jogging and walking around you can choose between high (if 1 hour of good bright light is ok for you and then you can plug charge cable in) and mid (when runtime is more important).
Of courses, numbers doesn't impress here. But, again, we are talking about almost matchbox size headlamp! With such size, the light it gives is definitely good.
And here is this light:
Old attic, about 5m range.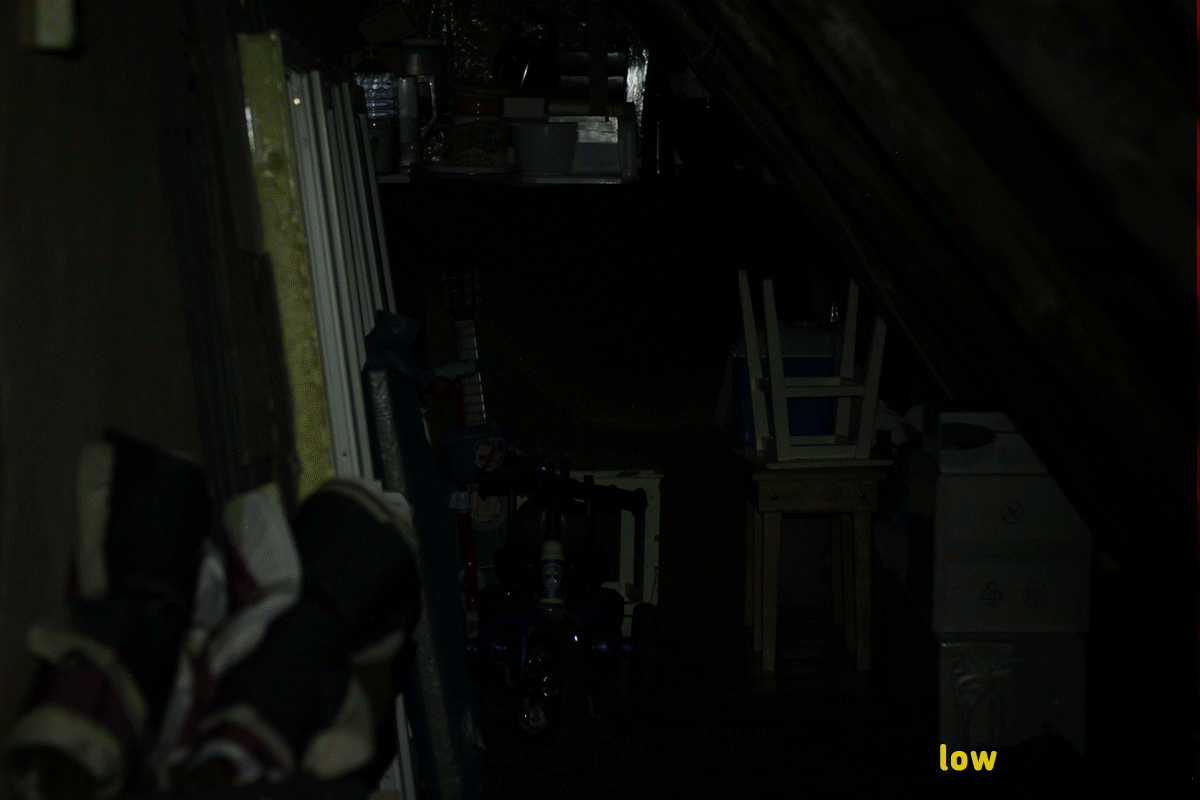 About 7 meters to door.
I don't think that anyone will use this sort of headlamp for longer distance. That's for bigger, full-sized models.


OVERALL
I`ve never met such a small headlamp, which could still be considered useful. NU05 is smaller, but it honestly named "headlamp mate".
Both NU25\30 have the same price, so you can choose, if you want more light and runtime you can get NU30. If you want headlamp that you will not feel at head right after you put it on – NU25 is a good choice.
Design and build quality are good, UI is simple and convenient.
With such tiny size NU25 has definitely good light for simple needs that lays withing 5-7m range (and little bit more for some time in turbo) + it has good set of LEDs for any need. Red light here is the same bright as in full-sized models, really bright. NW light is ok for camping close-range needs. I only think that may be NW needs some lower mode as well. May be not, I haven't still decided.
Summarising all above, I like this model: both the idea of it and result.
upd. after two years, i can definetely say that i regret selling NU25. Back that time, i didnt really needed it, as i didnt go outdoor that much as now. And now i regret. Man, who bought it, gave it away as a gift quite soon and often tells me he regrets about this decision.
So, dont be confused by tiny size of NU25, that is damn good model.