Review example was provided by Lumintop.
You can buy Lumintop ODF30 at
➤ AMAZON
➤ ALIEXPRESS
➤ BANGGOOD
➤ Nitetorch store with 20% off sidewide code HJK5KDNQ
for years i`ve been buying batteries at Nkon.nl. sincerely recommend this store.
+++++++++++++++++
I, personally, always treated Lumintop as a company that is really strong in making small models, all of them are damn good. But full-size lights are a way less interesting. 2-3 months ago I tested HL18 which demonstrated significant progress, so I hoped that ODF30 would keep this tendency of improving big flashlights. And (spoiler) Lumintop succeeded in this.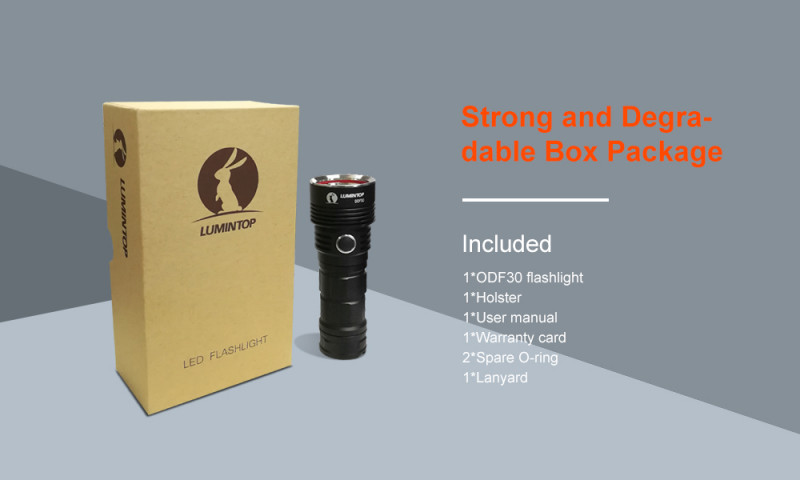 •Utilizes Cree XHP 70.2 LED with a lifespan of 50,000 hours
•Powered by one rechargeable and economical 26650 Li-ion battery
•Aluminum alloy orange peel reflector and floodlight design creates a wide and balance flood beam
•One side switch control, fast and convenience
•Toughened ultra-clear glass lens with anti-reflective coating, max 99% light transition
•Lock-out function prevents accidental activation
•Low voltage indicator reminds to change or charge the battery in time
•Flat tail cap with tail standing ability to serve as a candle
•Made of aerospace-grade aluminum alloy, premium Type III hard-anodized anti-abrasive finish on the surface
•Waterproof to IPX-8 (2 meters underwater), impact resistance to 1.5 meters
• 120length \ 42mm head \32мм body diameter
• 133g without battery, about 215g with it
PACKAGE AND APPEARANCE
Thought package is the same simple Lumintop cardboard brick with simple design, that seems to be most reliable box that is met. It seems you can dance on it, flashlight will be in sage.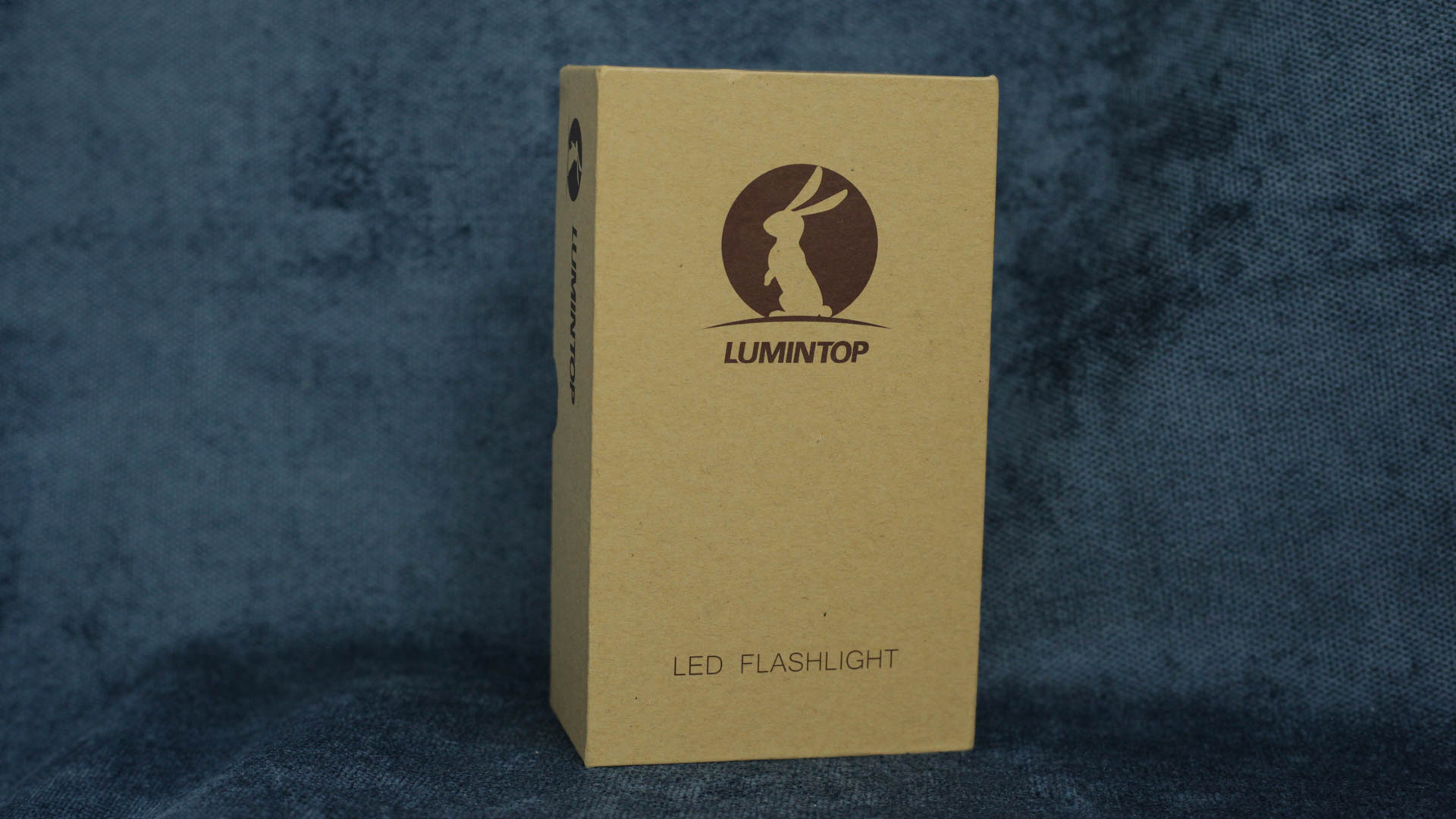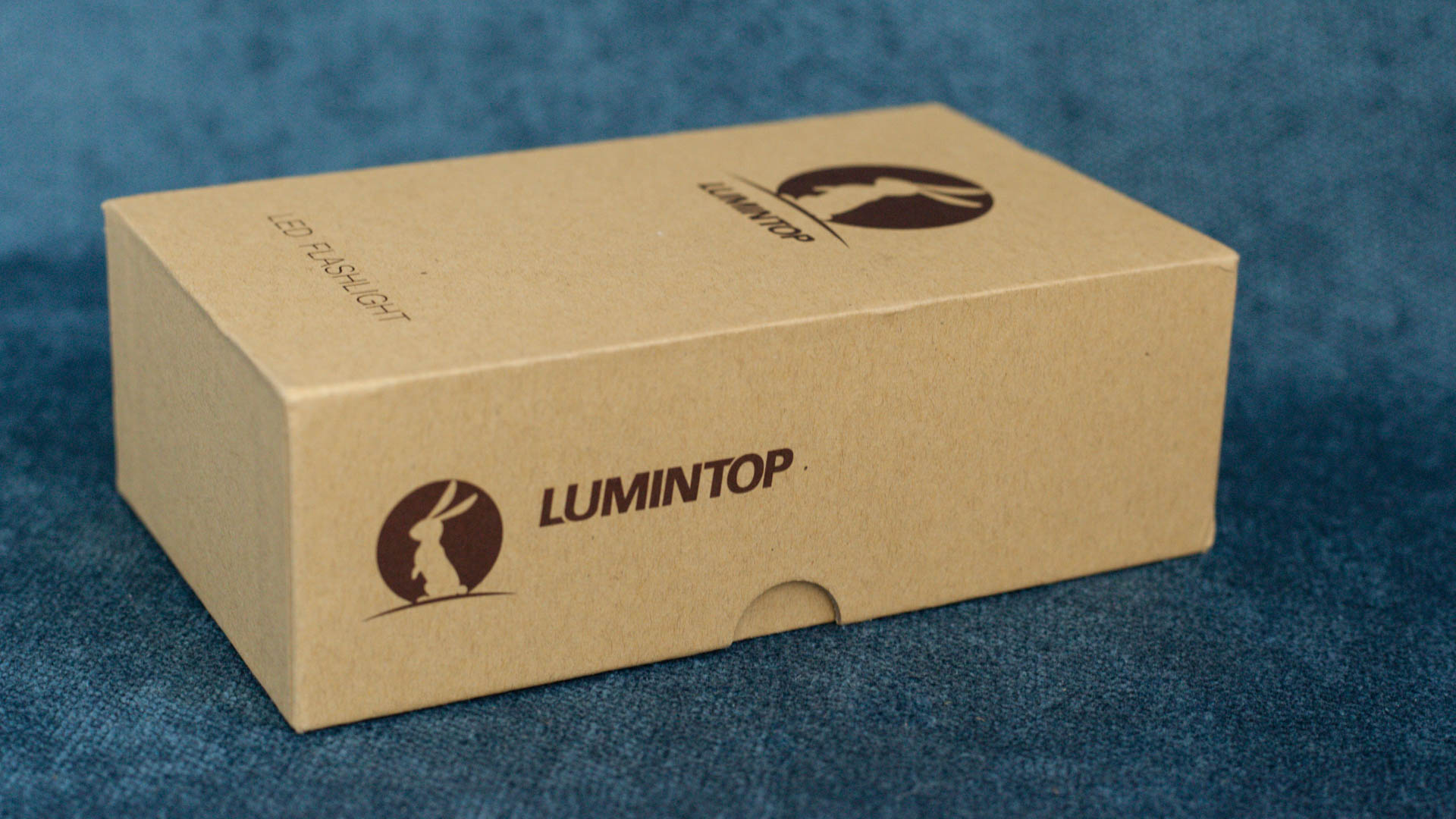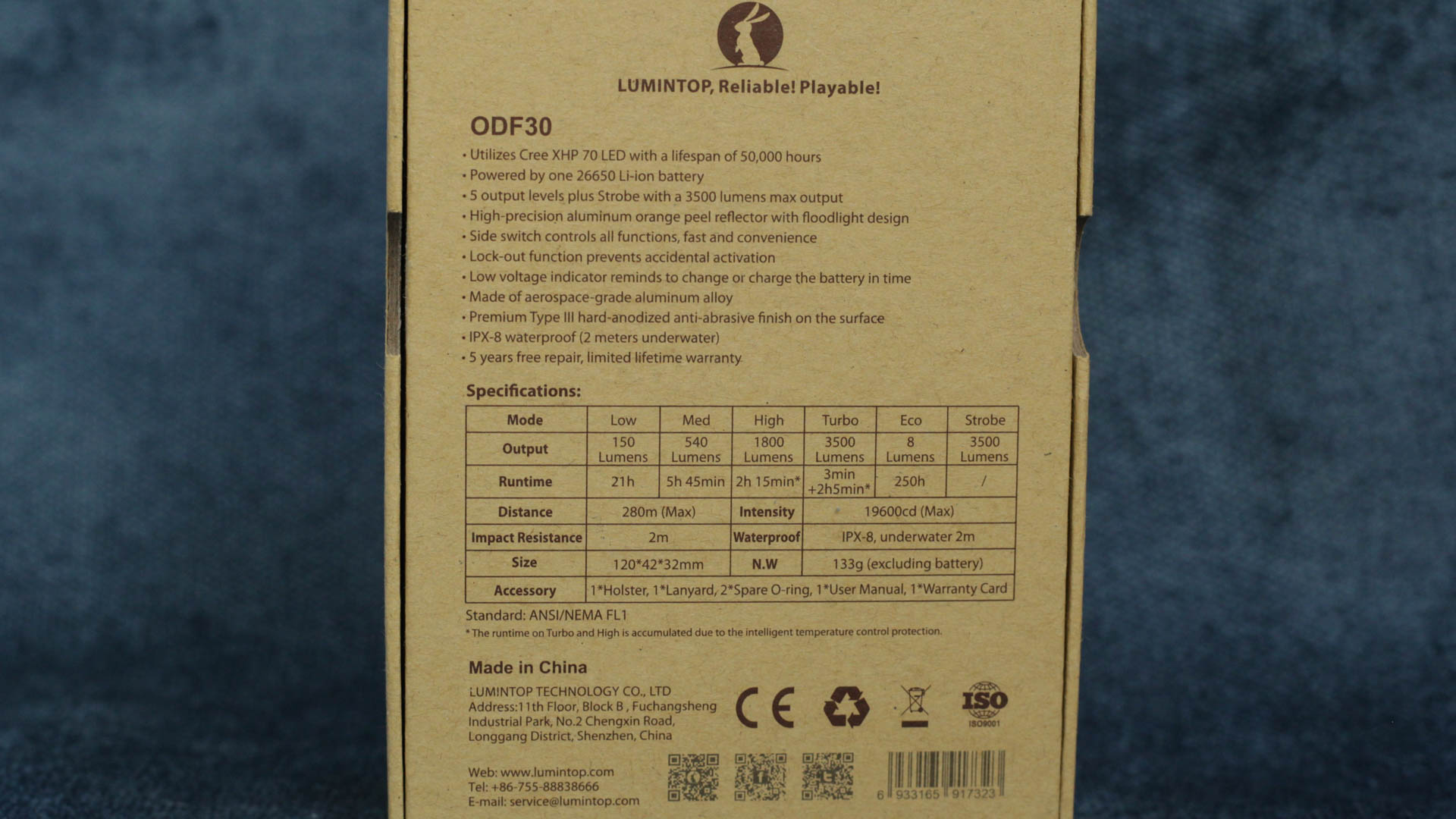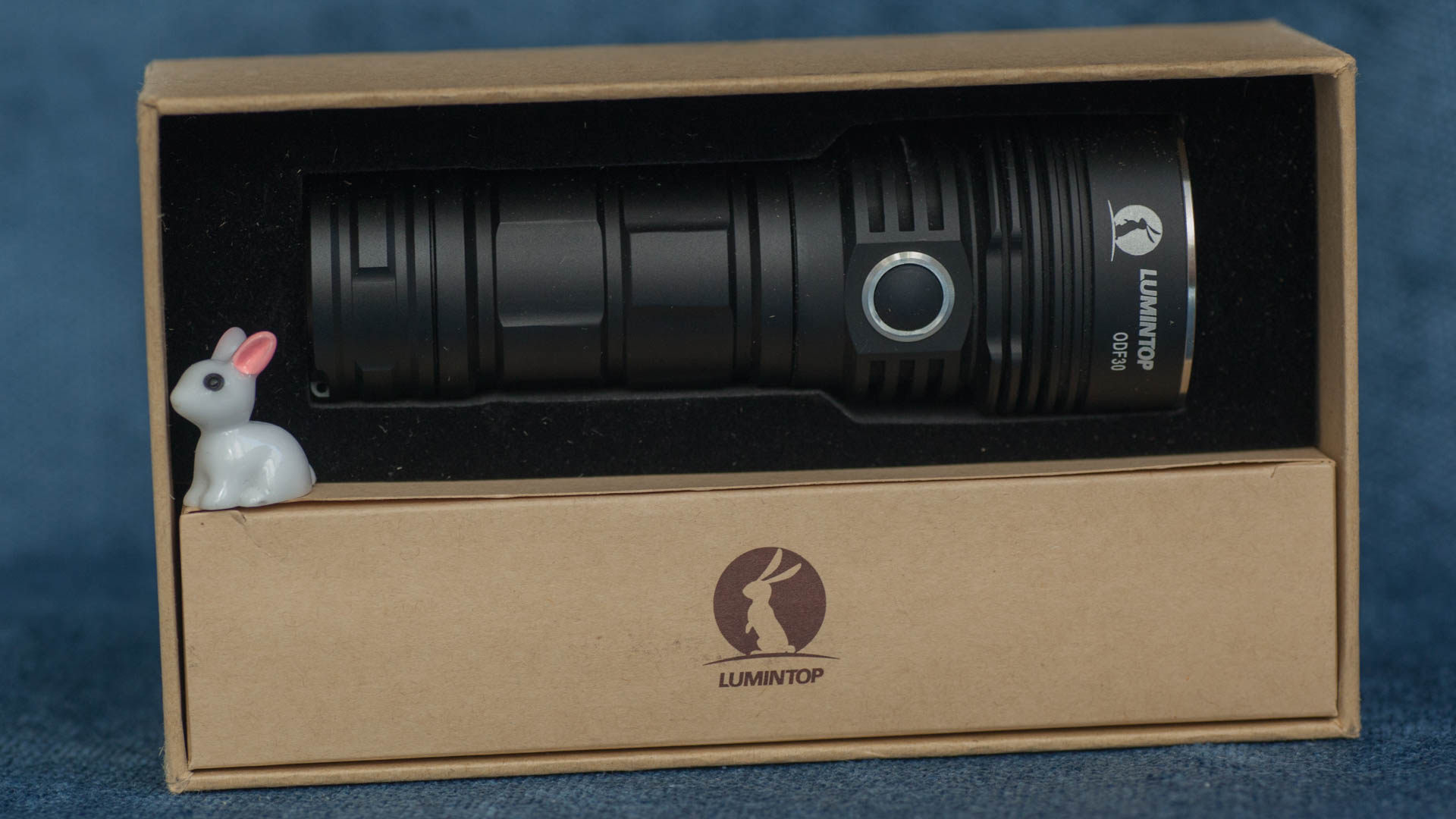 There is standart set inside: flashlight, lanyard, holster, o-ring and manual.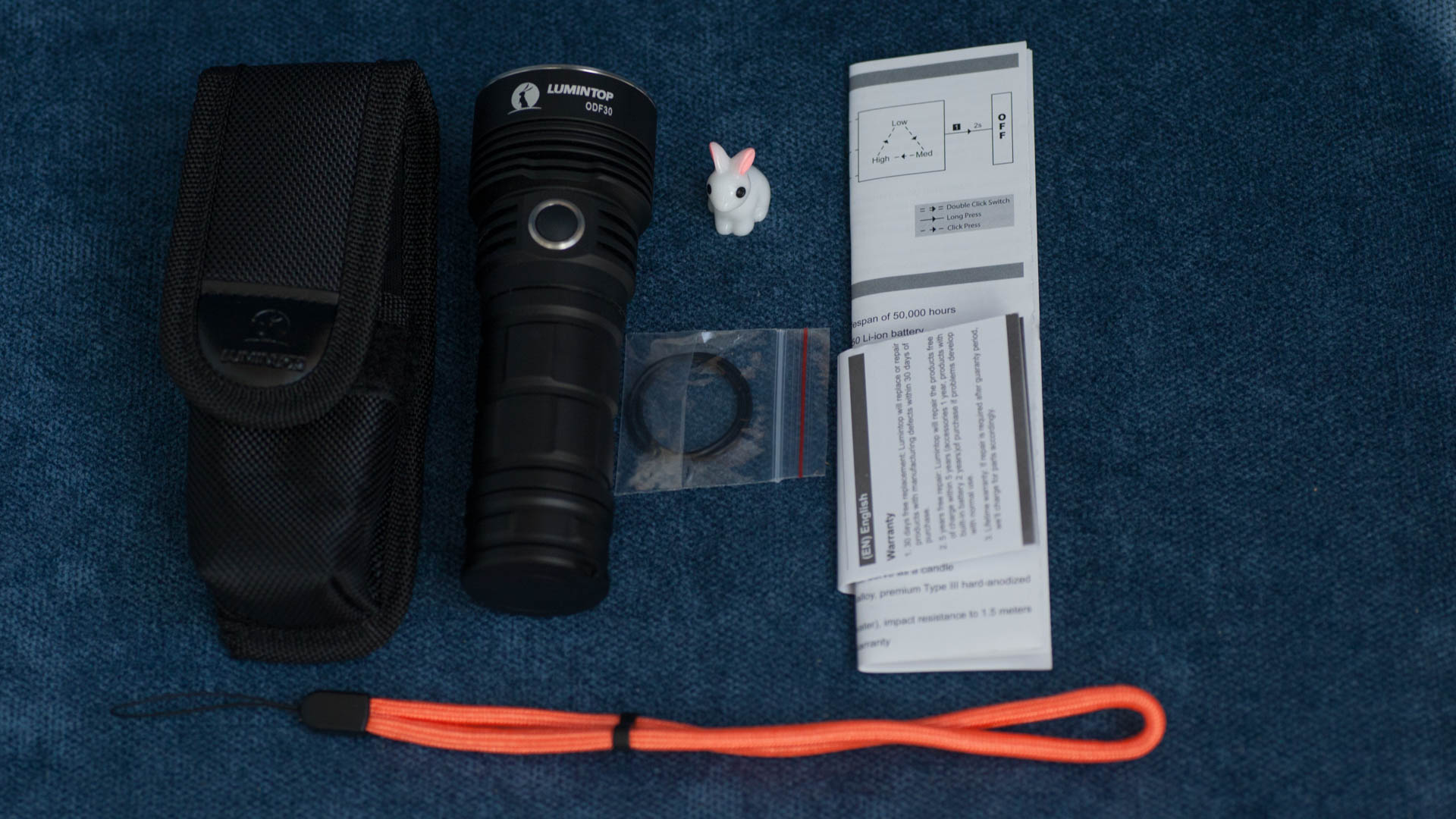 Holster is ok, though i`d add clip and Velcro at the rear side.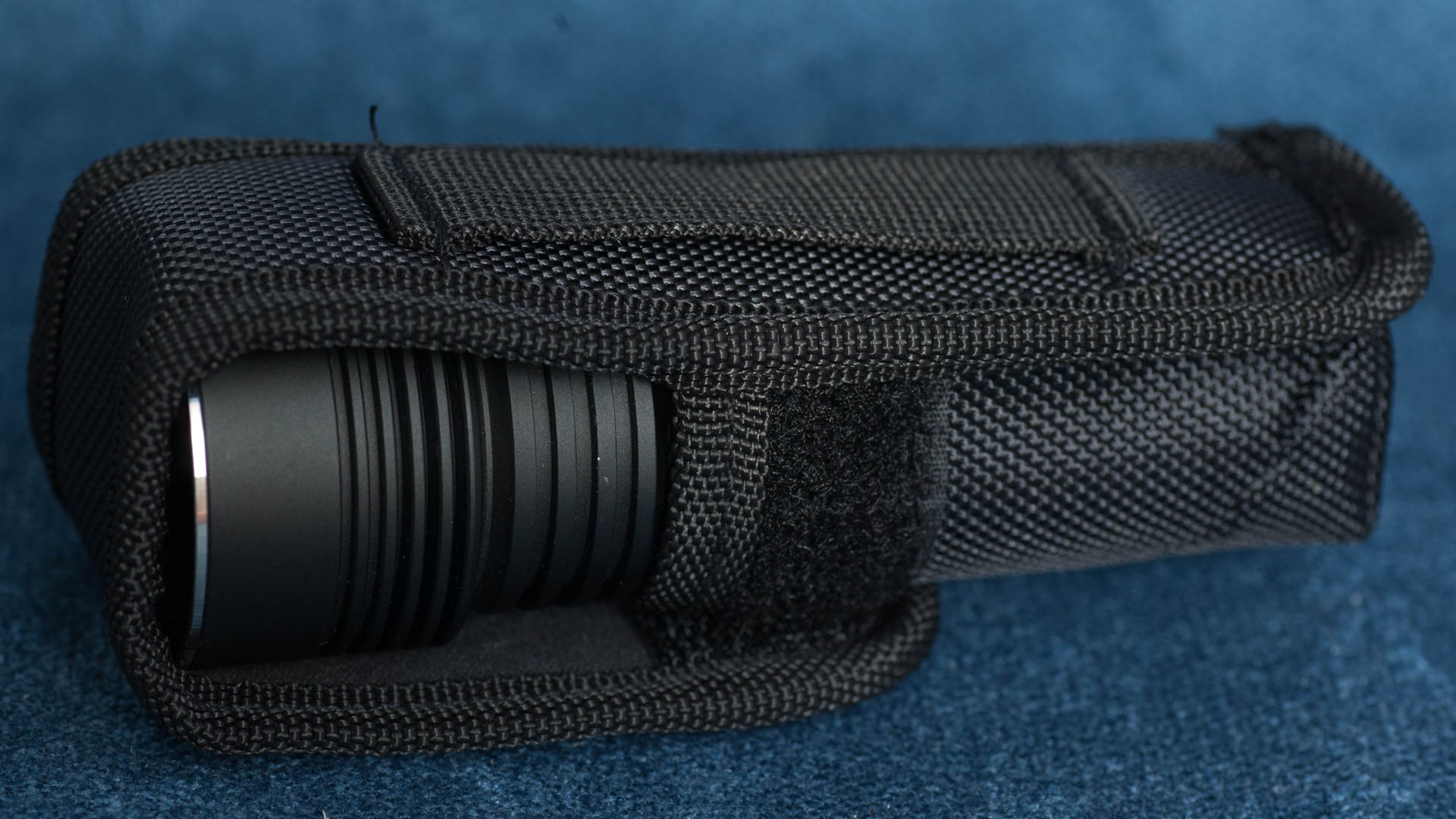 And here is flashlight itself. Well, it is far from "wow!" design, significantly simpler than it`s predecessor S26. But, again, that doesn't look like cheap simplicity, I feel that this simplicity was the idea. So, what about design – it is more of men thing, a kinda of brutal functionality.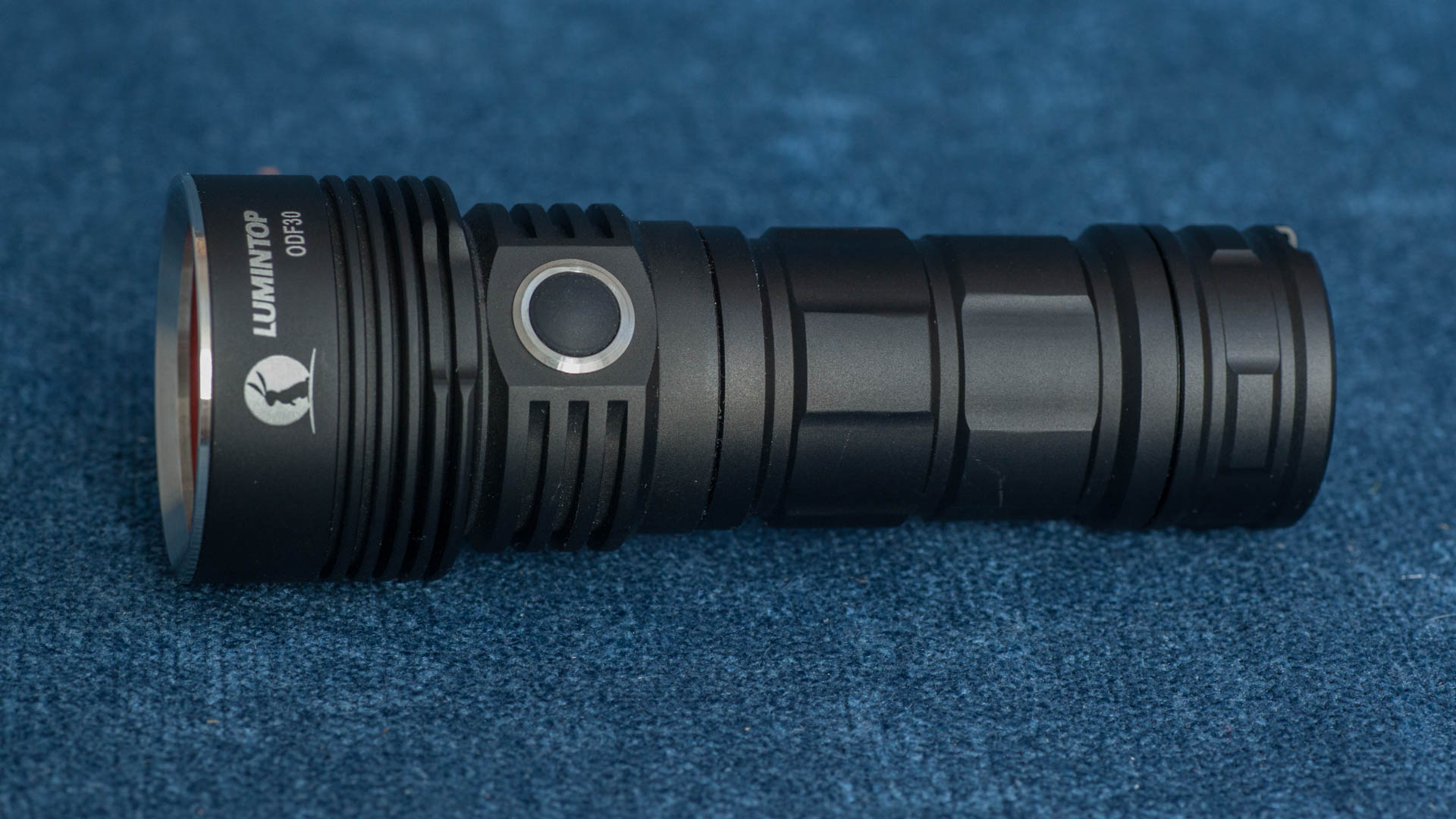 I like that Lumintop added tiny totem animal. Yes, it cost almost nothing, but if there is a small girl around, this rabbit would cause a lot of positive emotions. My small daughter really fell in love with this small thing.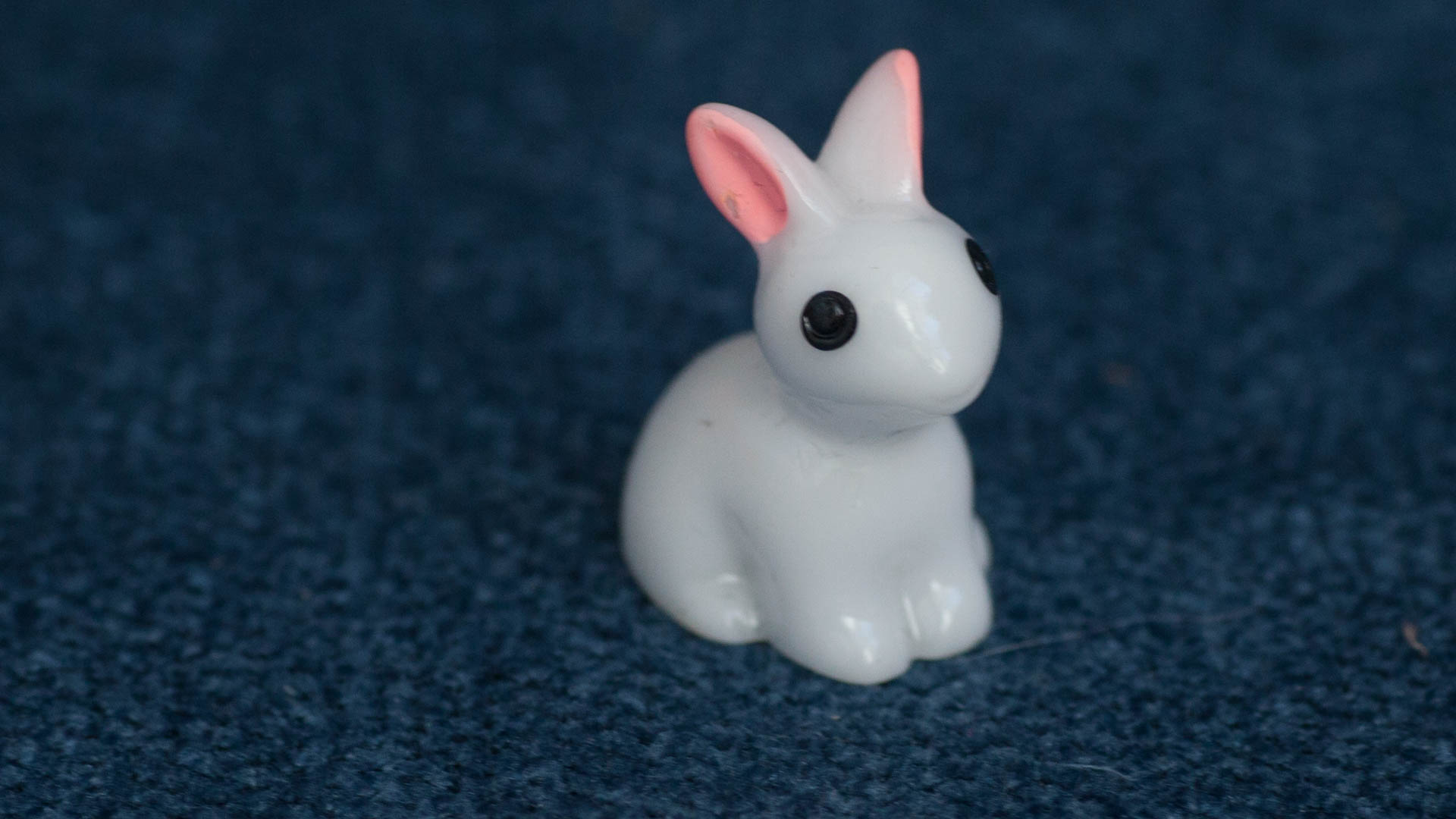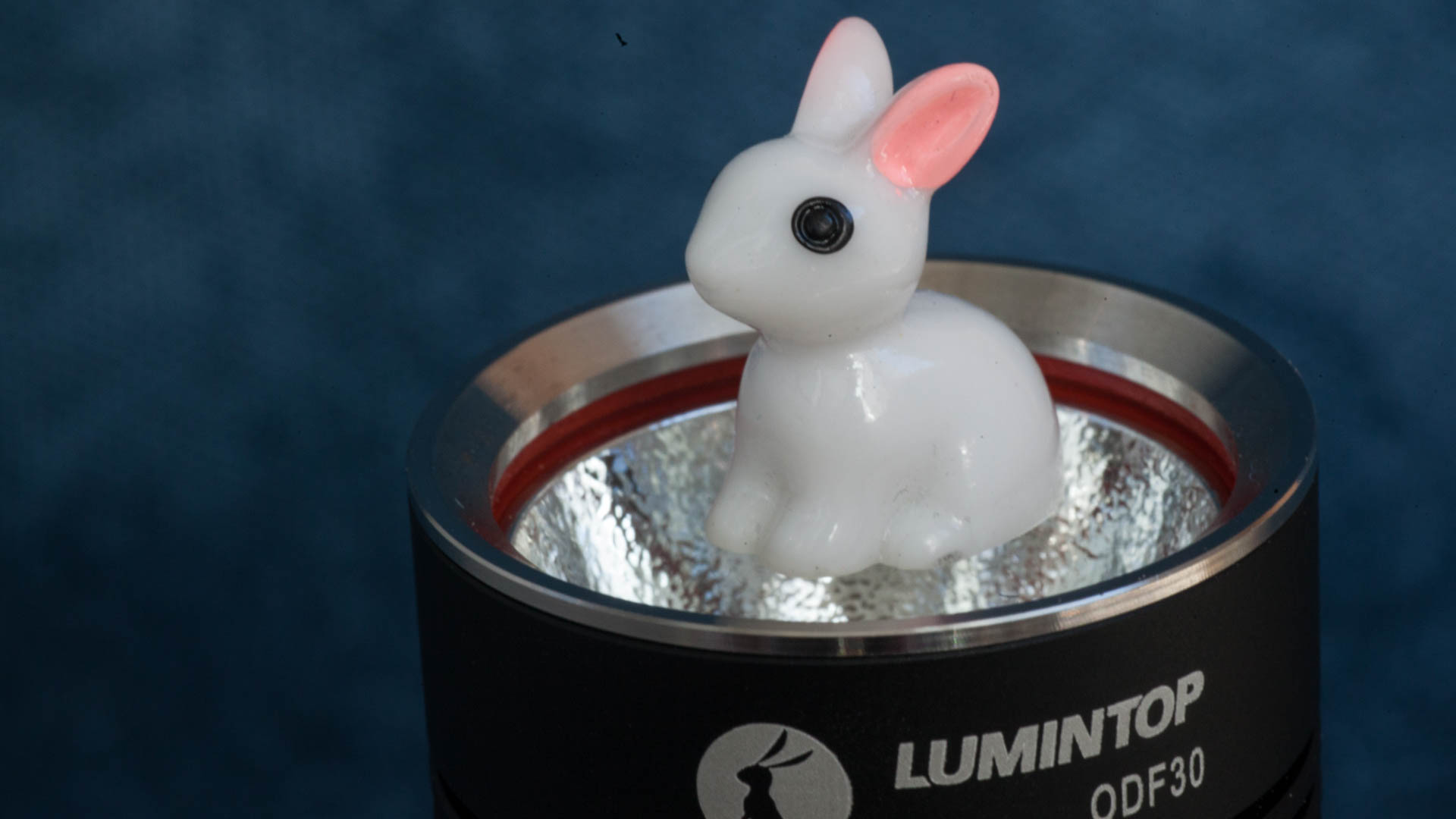 ODF30 is almost the same length as S2+, so it`s definitely EDC length. Of course, there are smaller 26650 lights, but even with this size you can carry flashlight almost in every pocket. I find size comfortable for me.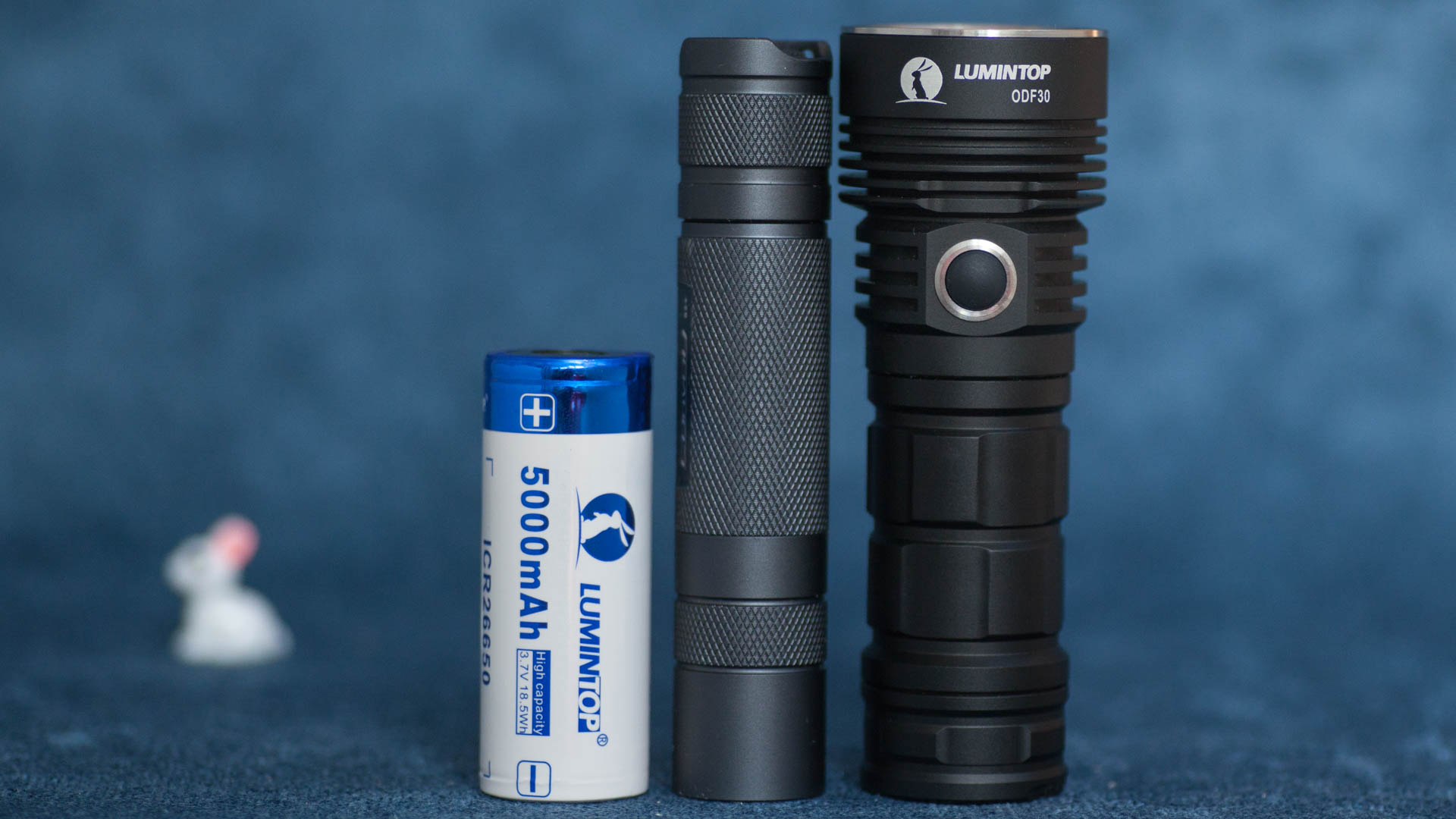 Tail is flat, ODF30 can tailstand in case you have large diffusor. There is a small lace for lanyard at tail cover.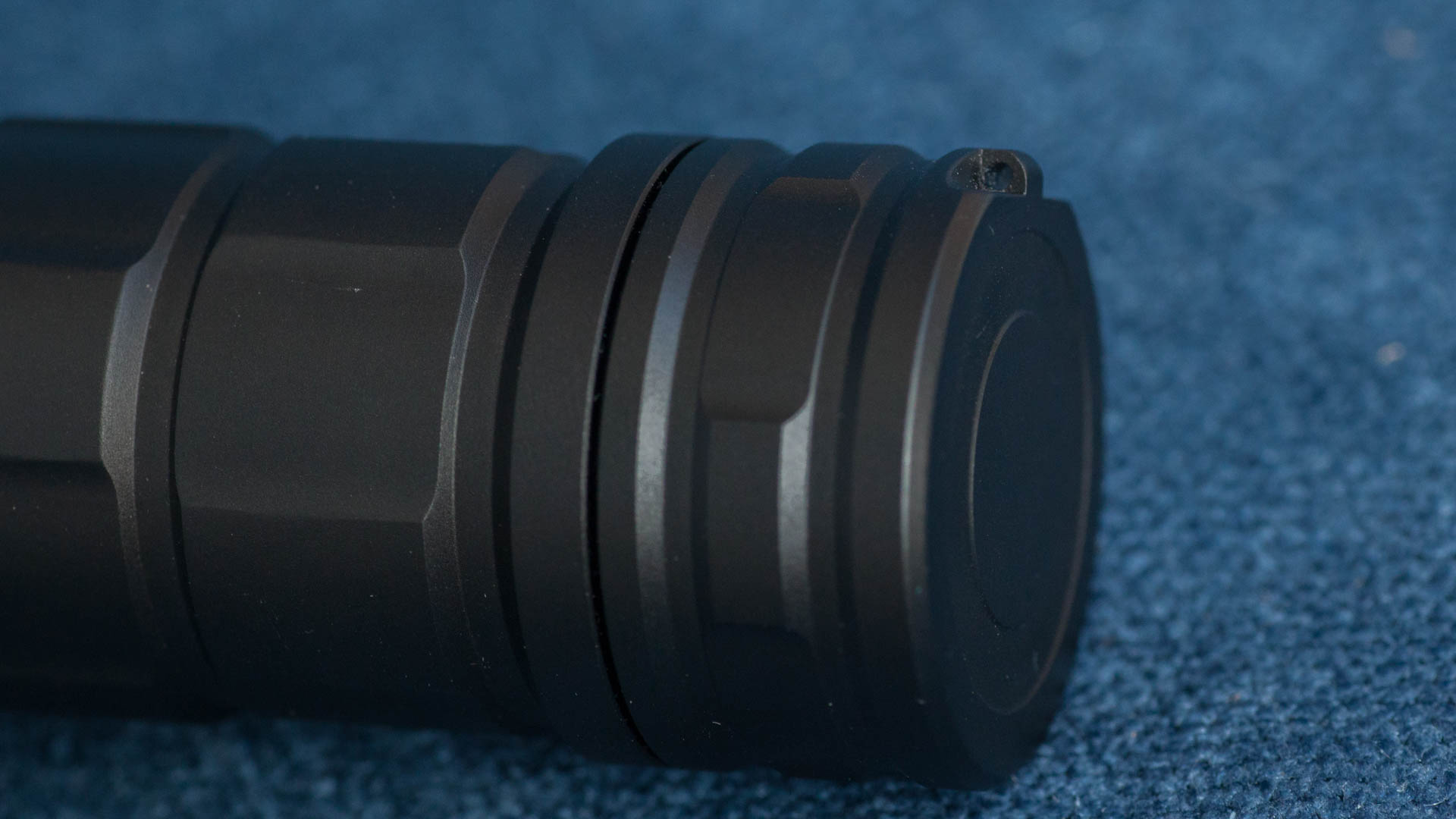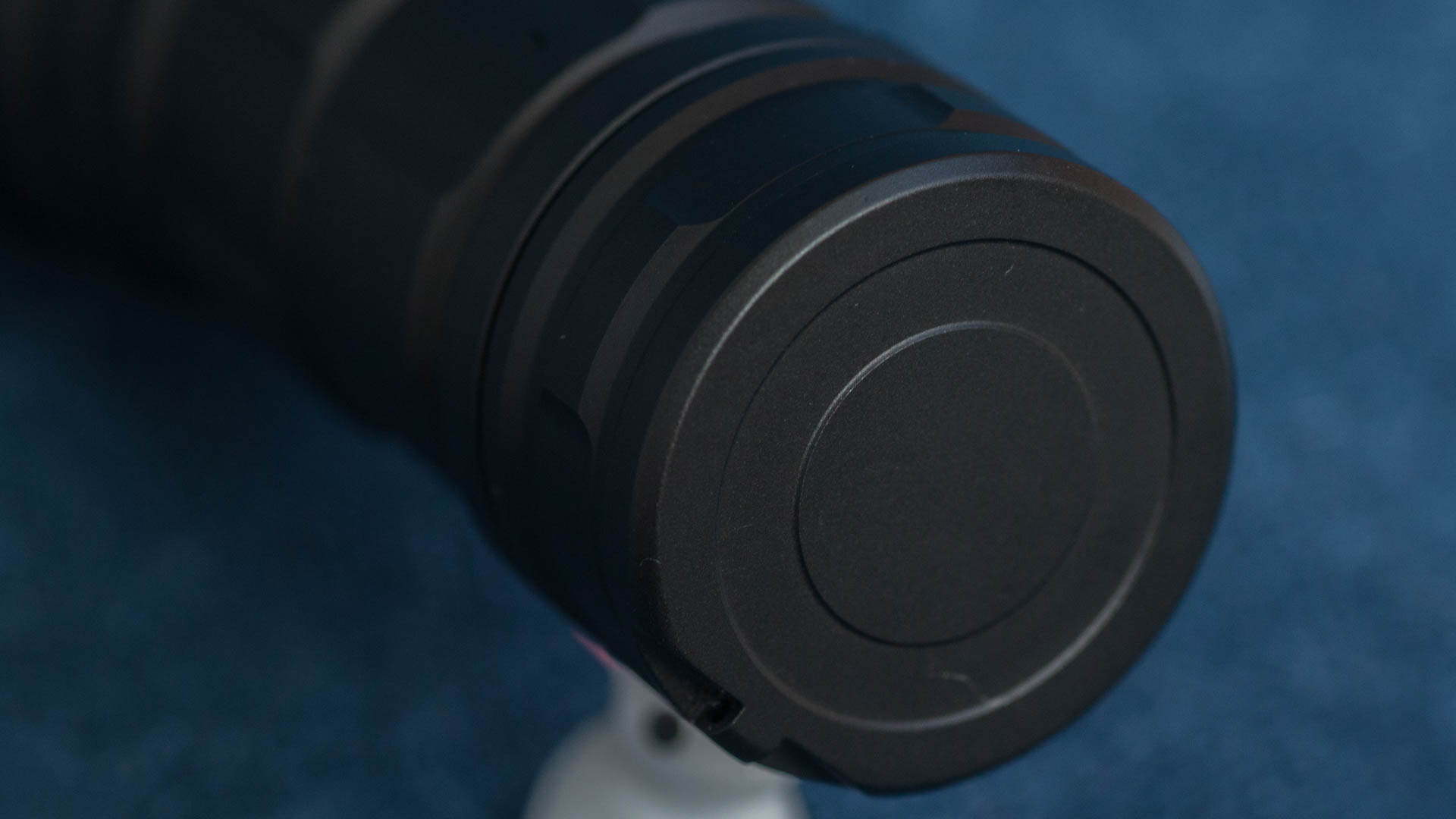 I suppose that the reason to change usual tailspring to springed contact plate was saving some length.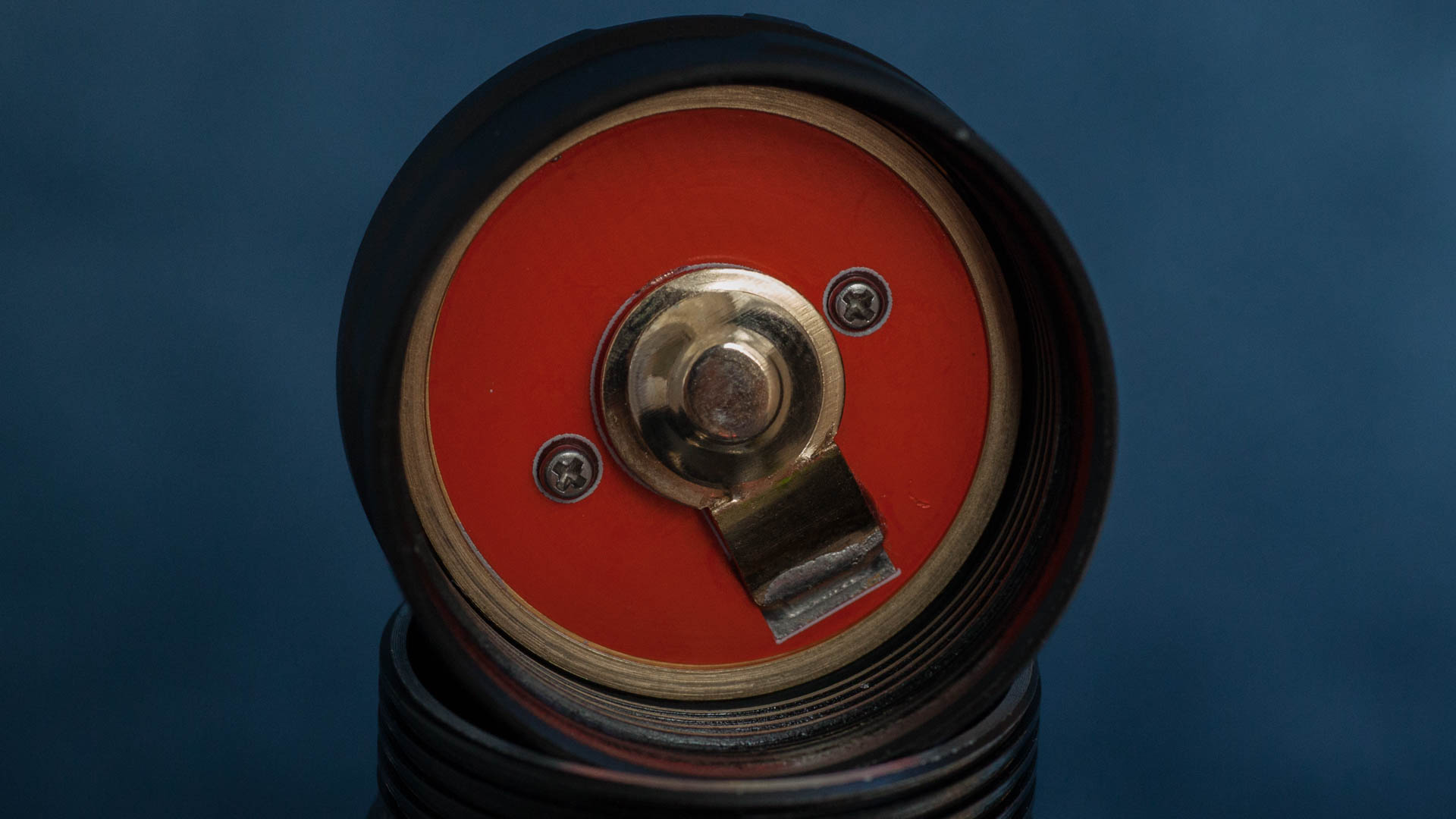 Big rectangular threads are excellently lubricated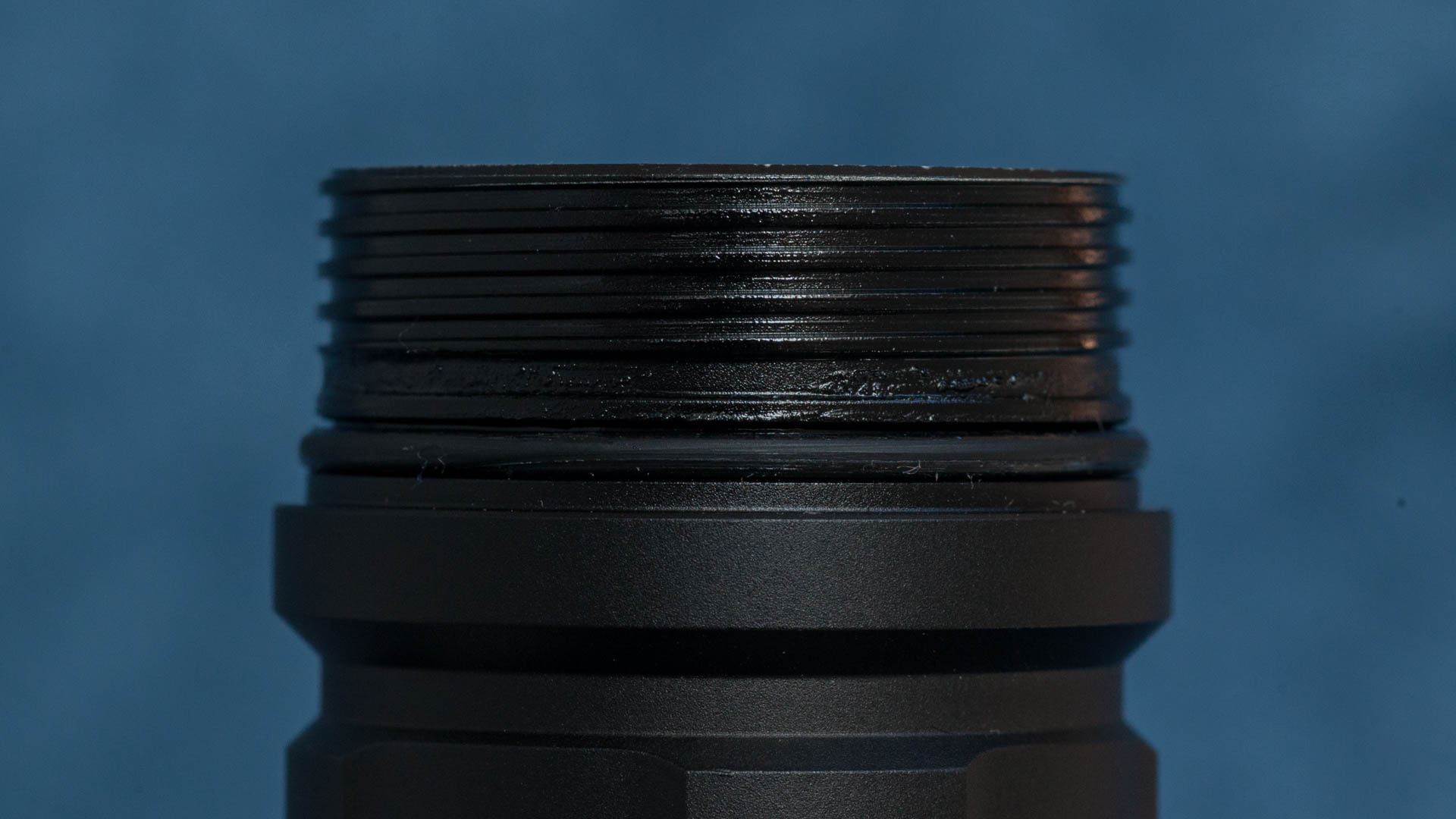 There is no knurling in matter what be used to see: pineapple or rectangular or rhombic. Here are brutal big squares, that may not please your eye, but definitely adds a lot to firm grip.


Button is convex, with significant click and movement little-little bit deeper that regular. That is quite big button, so when you search for it with gloves on, that would be much easier.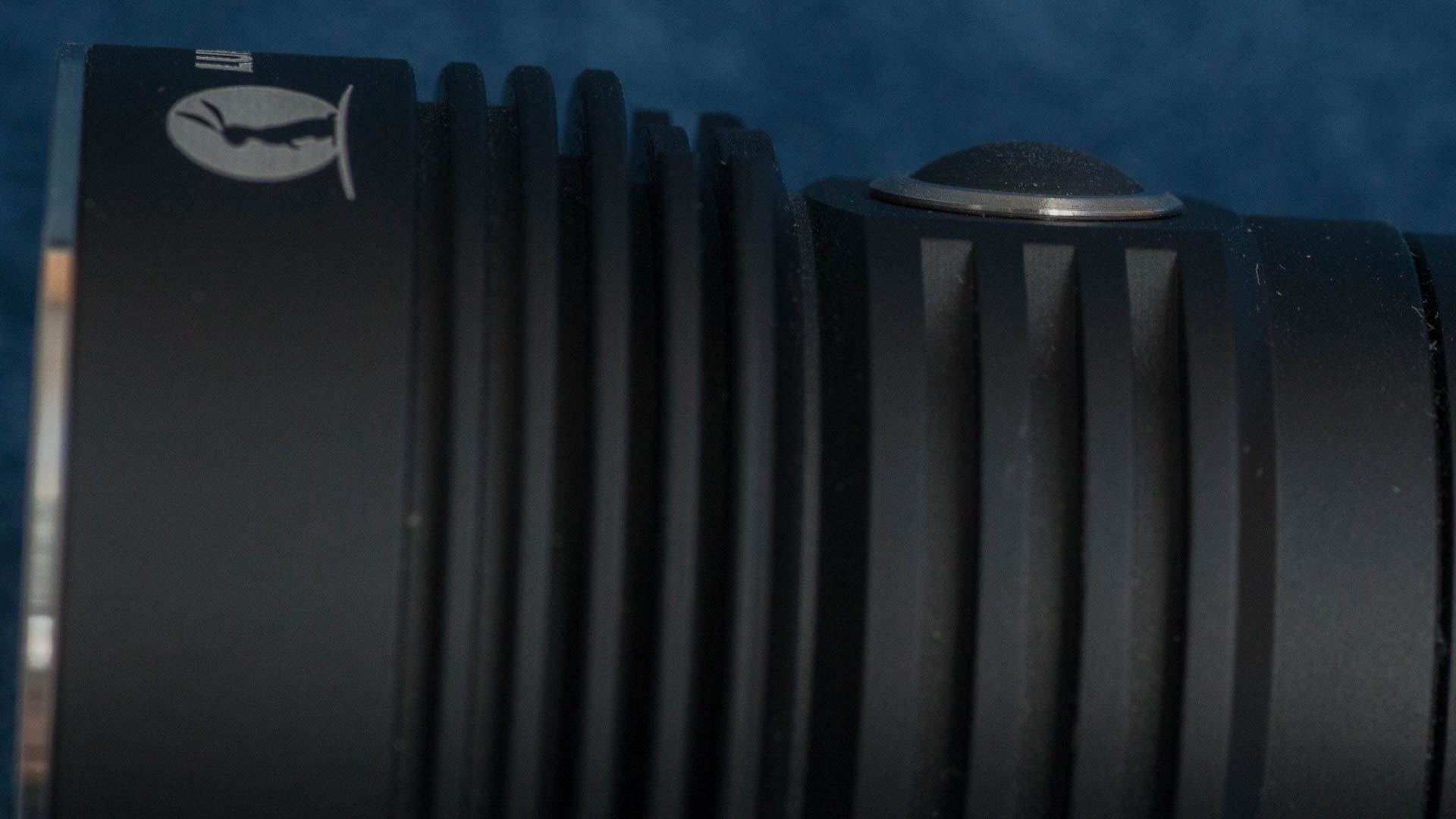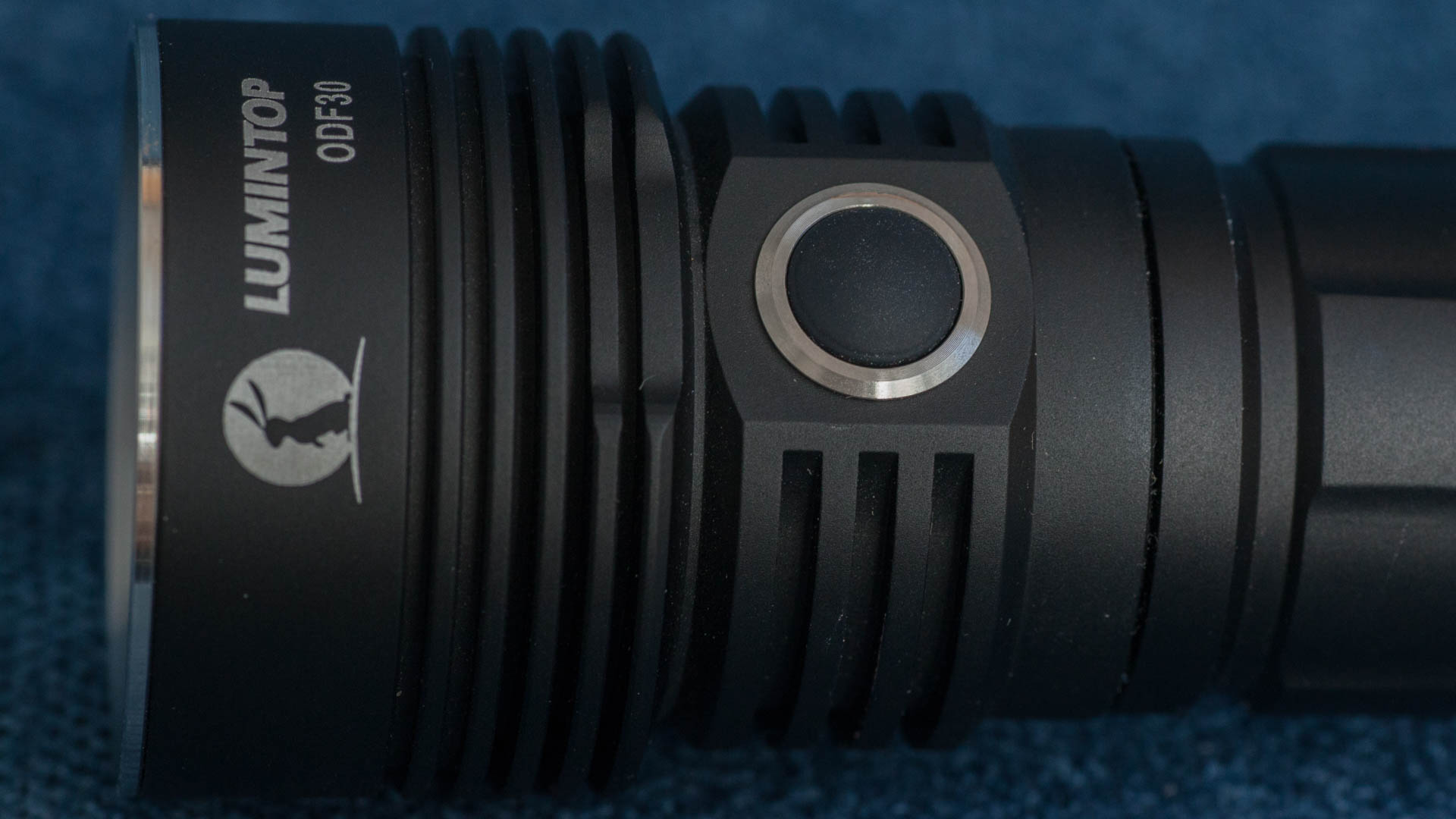 Button also works as indicator, starting to blink when voltage drops to 3v.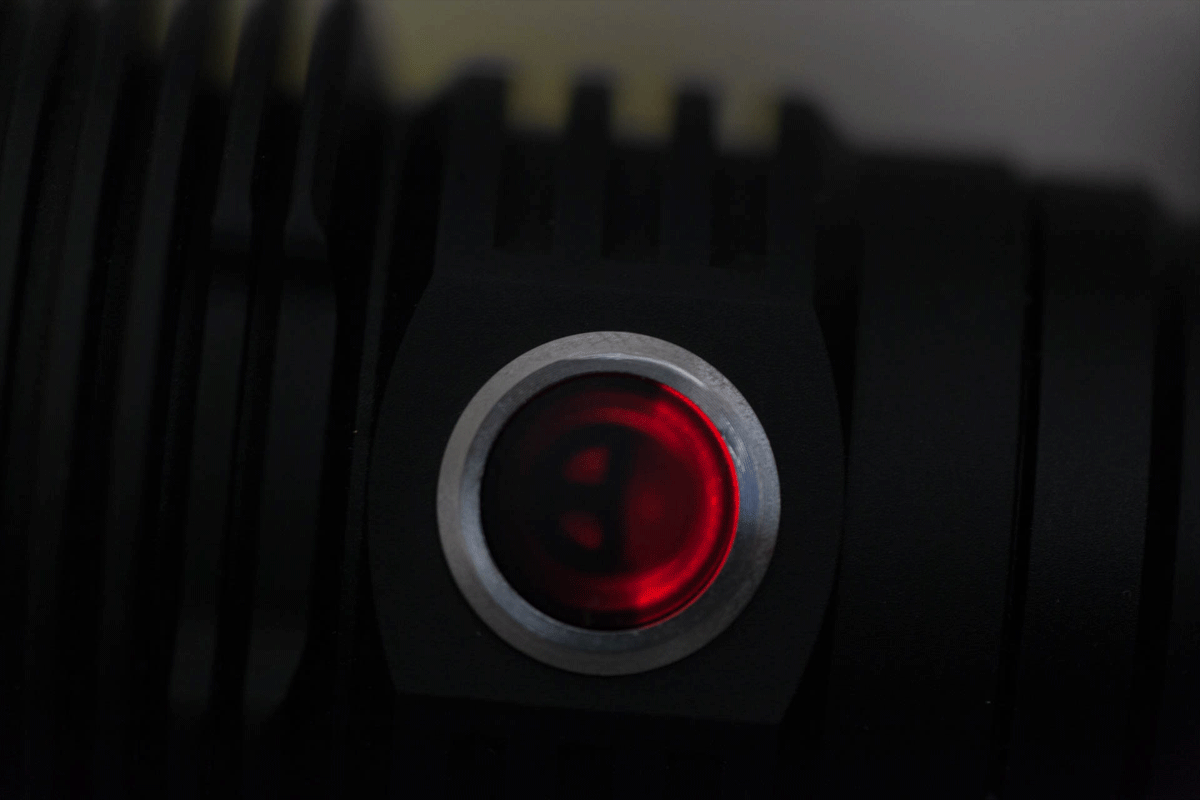 Cooling ribs (or cooling fins? Guys from english-speaking countries, what word is more appropriate here?) are good both in depth and in number, they are not rudimentary cuts of SD26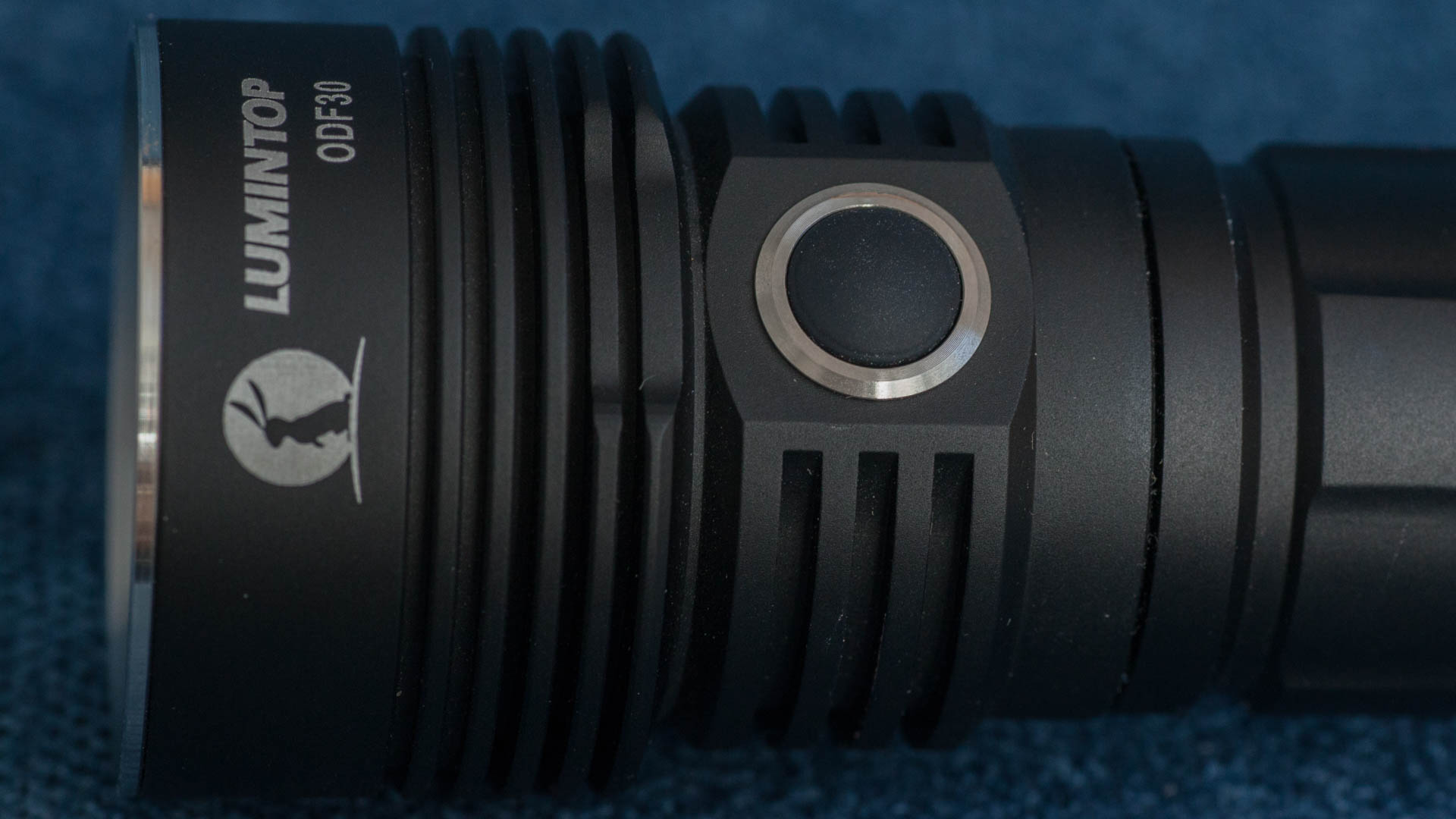 And there is spring from head side.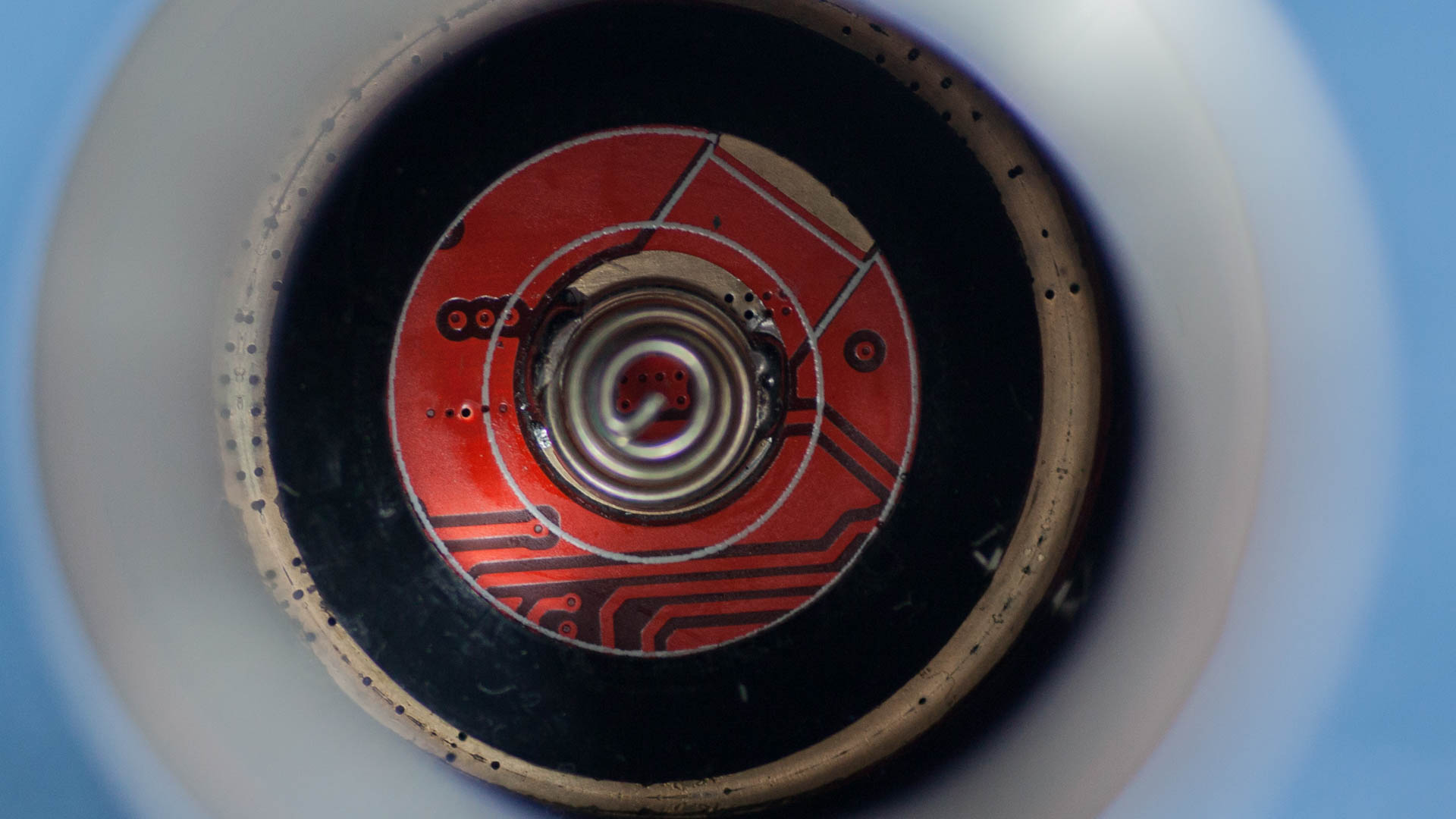 Glass is AR, tempered, and placed quite deep to protect it when flashlight falls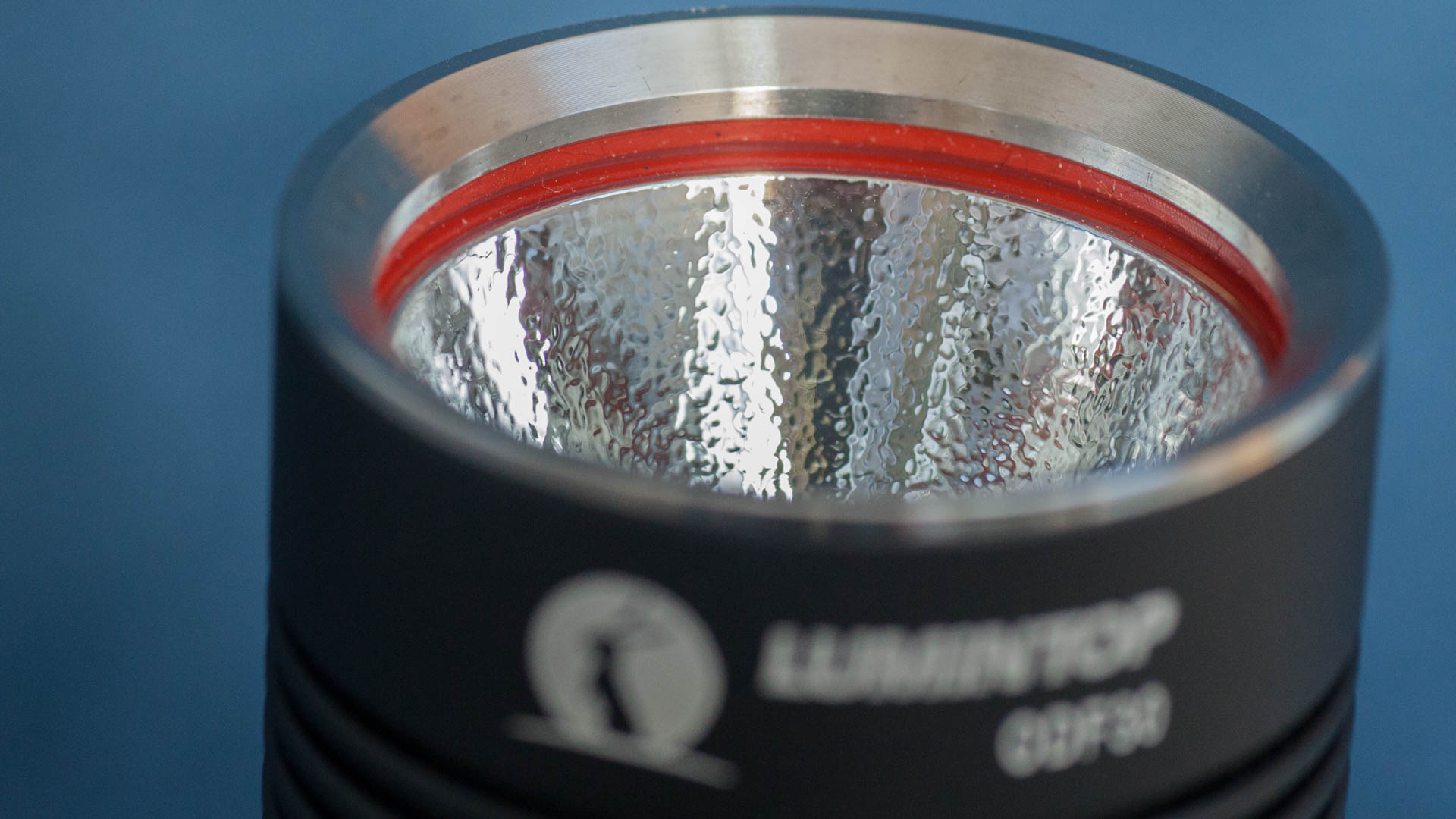 XHP 70\70.2 + OP reflector is widely used decision that provides with convenient close-mid range light and still enables user to see somehow far in turbo (tnx to 3k+ lumens)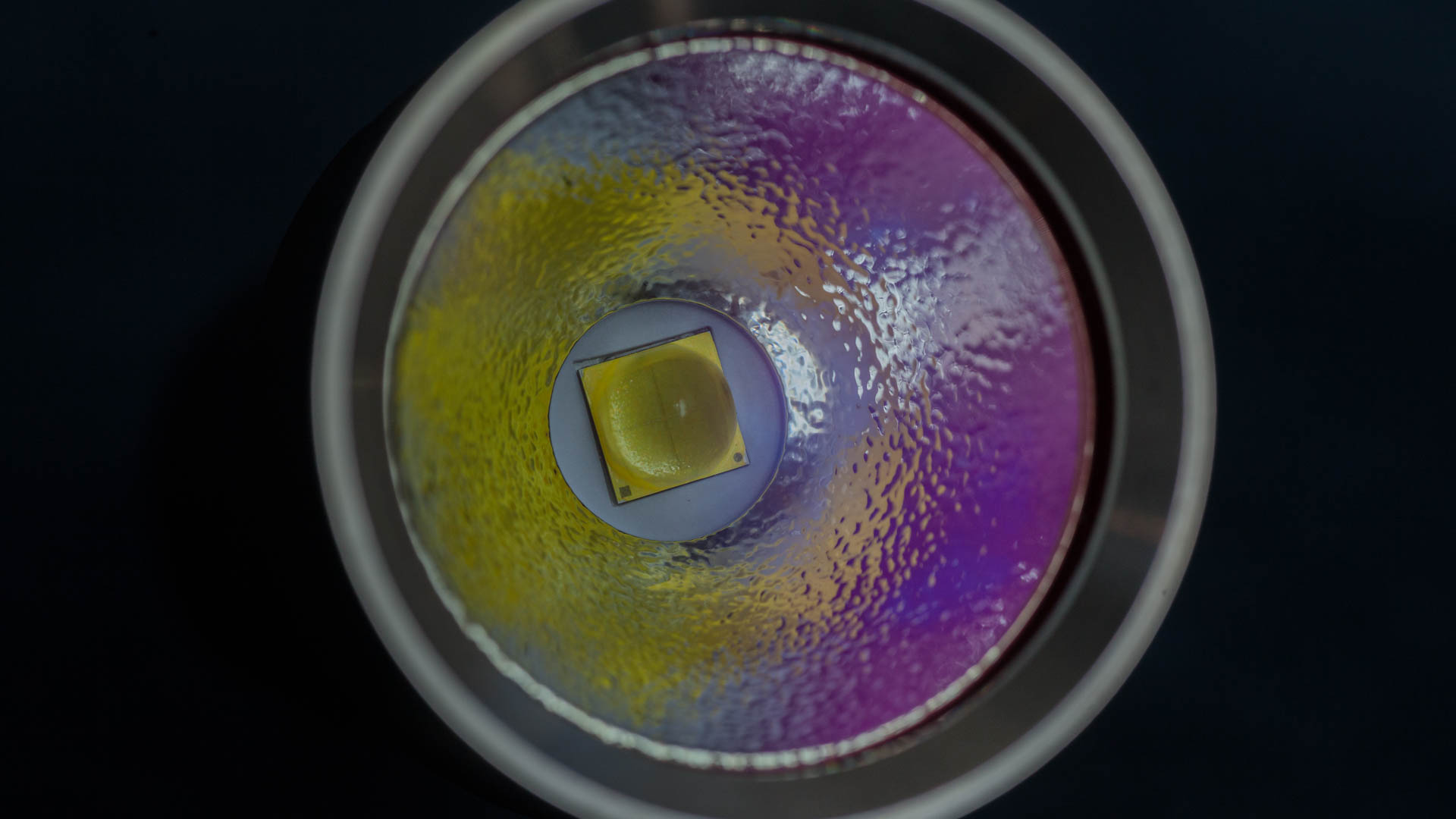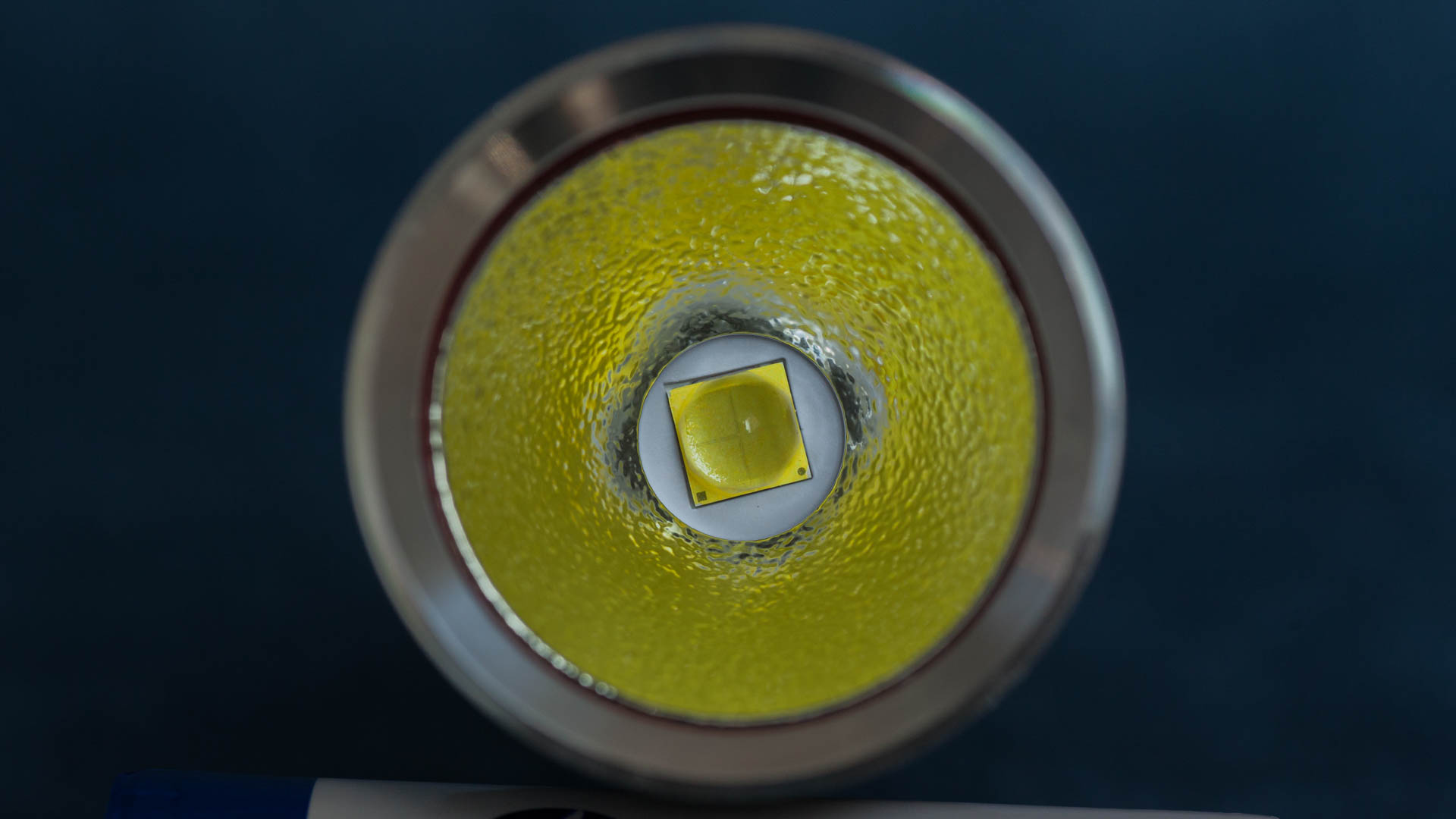 I couldn't disassemble head, so I steal photo from this review https://1lumen.com/26650-reviews/lumintop-odf30/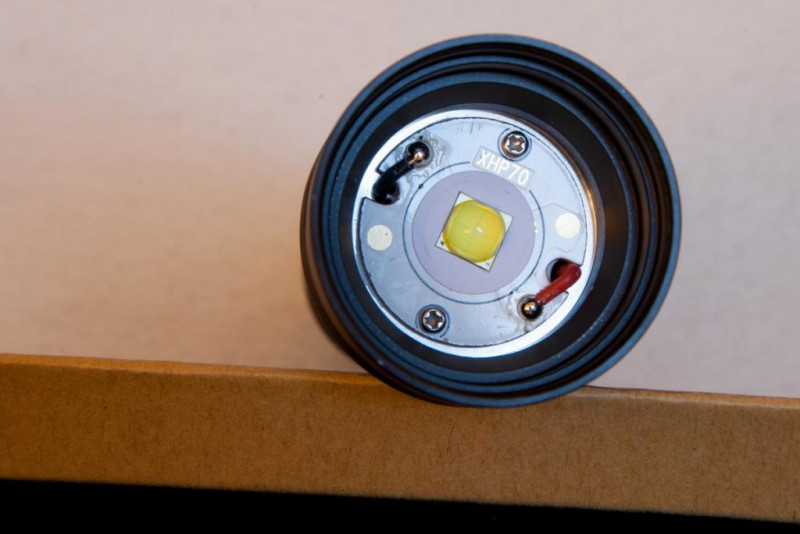 That's` it. There is no elegant design, nor wretchedness. Design of ODF30 is strictly practical.
I don't see anything bad in build quality.
UI
I`ve always was not fan of Lumintop UI, that was quite clumsy. Geek\HL18 demonstrated a serious improvement. And ODF 30 keep this pace.
*there is a mode memory (without eco\turbo\strobe) .
from OFF:
Click – turns light on in last used mode.
2 sec hold – eco mode
4 sec hold – flashlight is locked in
there is no direct instant acces to strobe\turbo from OFF
from ON:
Clicks will cycle between modes.
*2x clicks activate TURBO from ANY mode (manual says only from ECO)
*STROBE*- ONLY from ECO из eco with 2 clicks.
Turn light OFF – 2 sec button hold.
There are some notes:
1) when light is locked, you still can used it in LOW mode, simple keeping button pressed. That is convenient and cool.
Technically, there is NO momentary strobe, but you can get it – just keep button pressed until locking in and light will start rapidly blink. So, you can keep button pressed and get your strobe, but that`ll requires at least 4 seconds.
2) how to unlock light, you`ll ask? Heh. There is no any combination of presses. You have to unscrew tail button and screw it back. For me this old-fashioned way is definitely more PRO than CON, as I can be sure that locked flashlight with no chances get occasionally unlocked in pocked at all.
My overall impression about UI is positive. There are lights with more flexible UI, but they target audience sits here at BLF. And regular flashlight user may get pissed after attempts to remember manual.
ODF30 demonstrates good balance between simplicity and attempts to include something new (f.e. LOW in lock mode)
upd 3 clicks from OFF may work as instant access to TURBO. 1st click turn light ON, next 2 clicks will activate TURBO
PERFORMANCE
One more pleasant unexpected feature (seems that Lumintop R&D asked themselves necessary question after checking BLF GT) : there is no PWM-shimmering at any mode.
GIF below fully illustrates light distribution and color, compare ODF30 with all-known
S2+ (XML2 U2 1B 940Lm 7135 × 6 ), Lumintop is a winner here.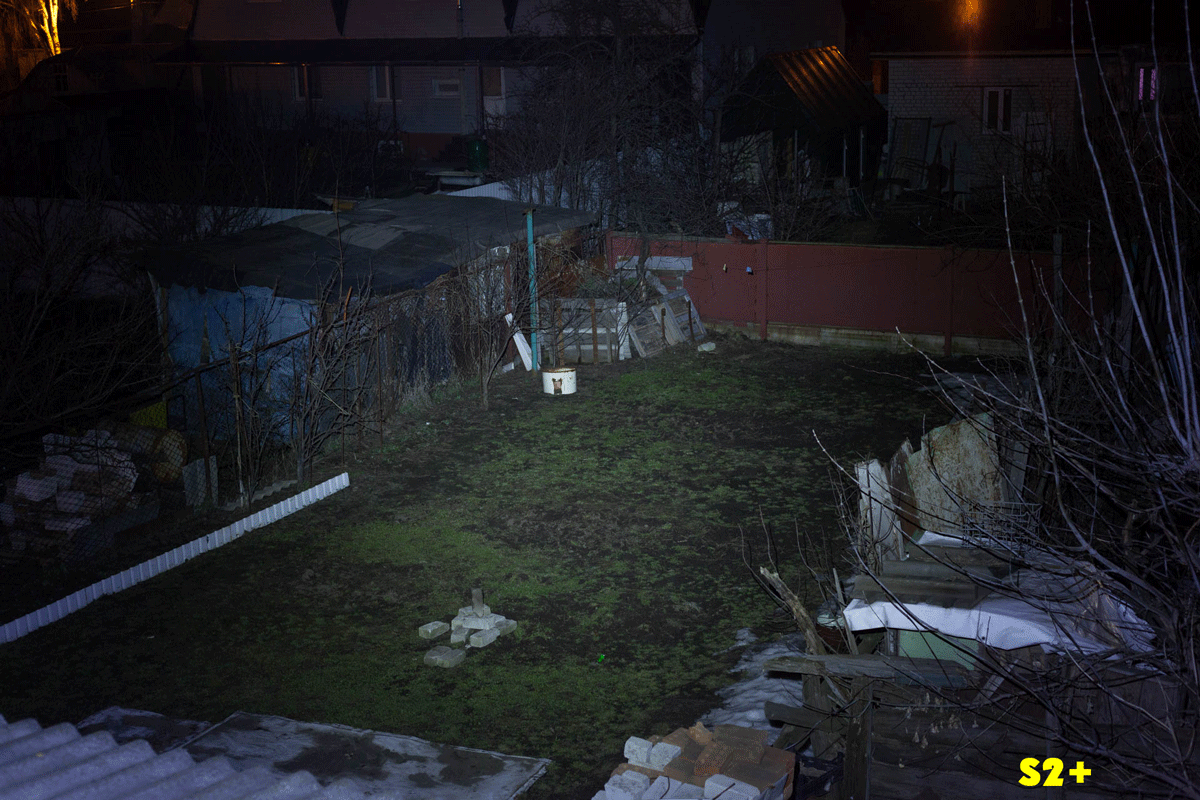 In ECO\LOW ODF30 is really comfortable in close range work (see GIF above). What about long range, of course, it performs worse than even budget thrower like C8. Of course, to be honest, in HIGH\TURBO it covers a way, way wider area than C8 does.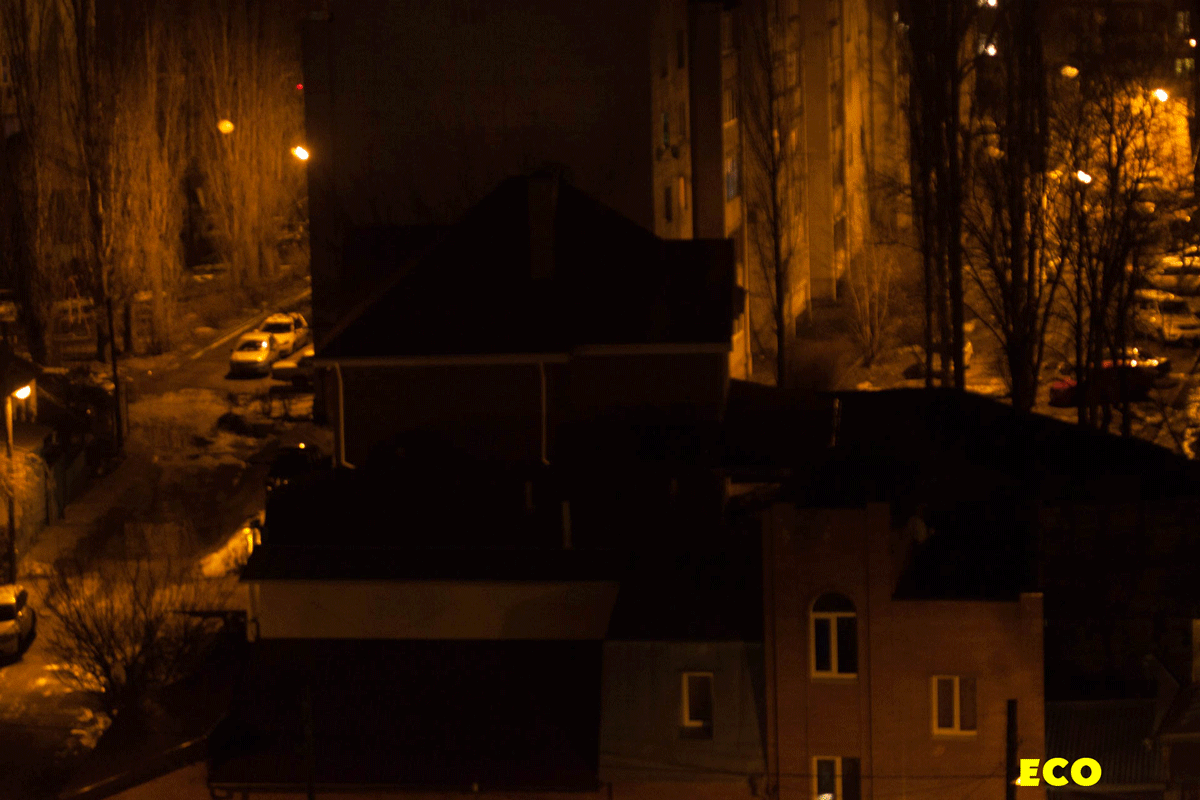 And some examples at typical EDC distances about 15-20 and 50-70 meters. In matter of performance, this affordable model 100% comparable with 2 times more expensive ones, like G20\R50\EC50 GEN II.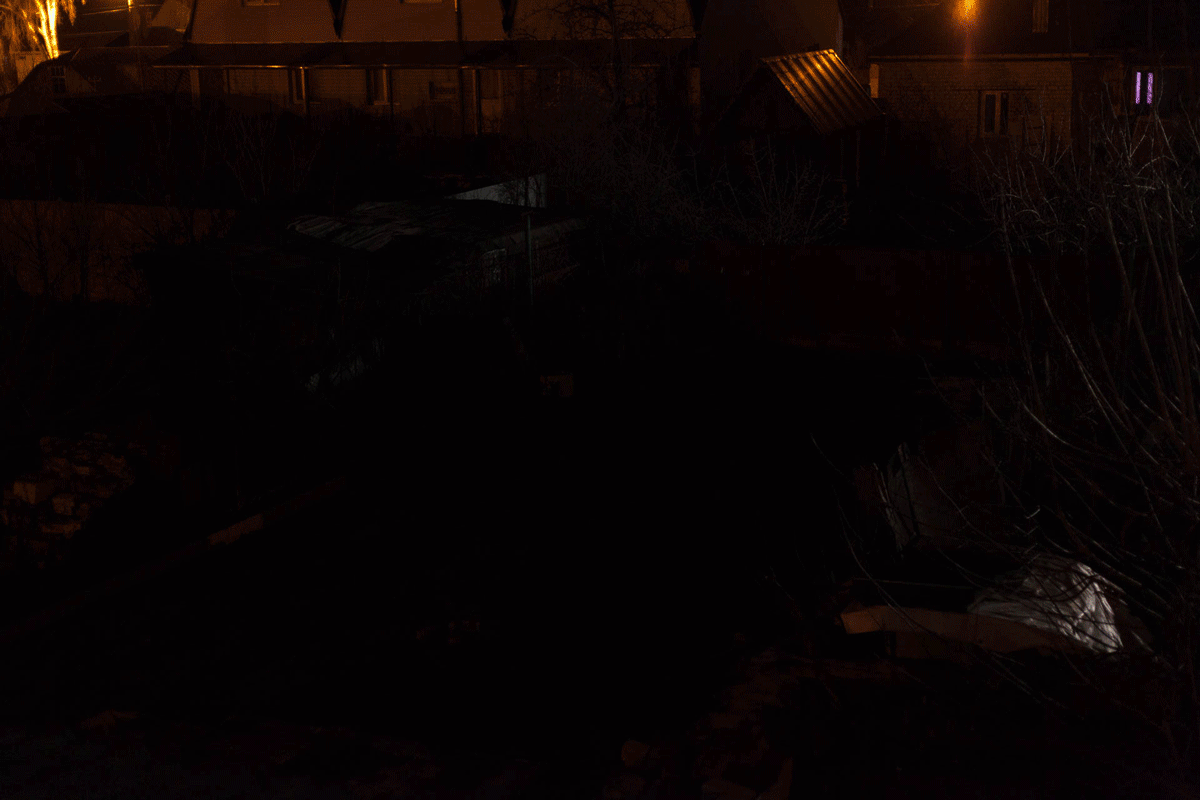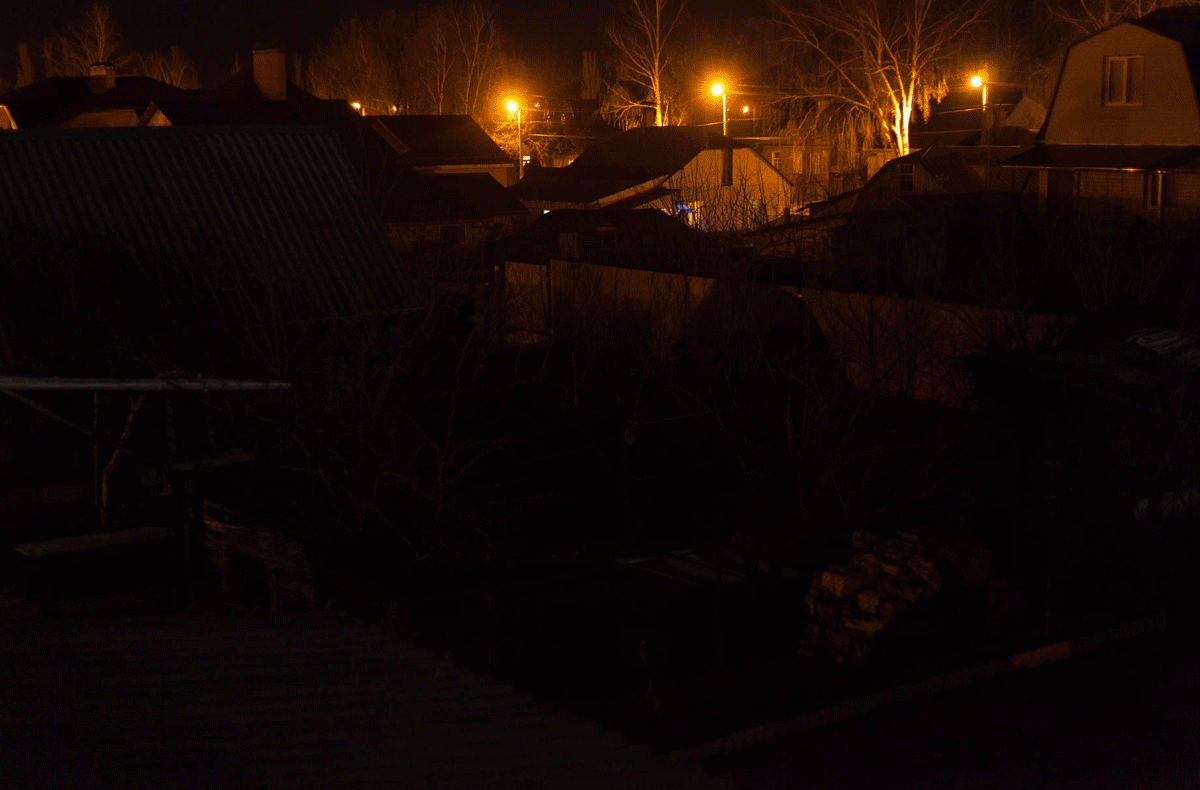 A, I tested included battery in Liitokala 500, in norm test it was about 5500mah , battery is good.
And runtime charts. I like moderate thermal regulation, that doesn't result in "sawtooth" after stepdown.
And short video.

OVERALL
For me, the only significant functional difference between this model and top 26650 models of 2017 (mentioned above) was the lack of built-in charge. But, guys, for the price tag so much less than these models, I don't care absolutely.
Set of modes if reasonable. UI is convenient. Lumintop surpised me again. In about 5 their last models I cannot say almost nothing against. I like ODF30, I like that Lumitop finally found a proper direction in UI. And hope that my review was enough informative to give you, guys, idea of what this flashlight is.