Review example was provided by manufacturer. Here is a product page at Nitecore website.
You can buy Nitecore LR12 at
➤ AMAZON
➤ ALIEXPRESS
➤ BANGGOOD
➤ NITETORCH they generously offered 20% code HJK5KDNQ valid for all the items in store, including other brands
for years i`ve been buying batteries at Nkon.nl. sincerely recommend this store.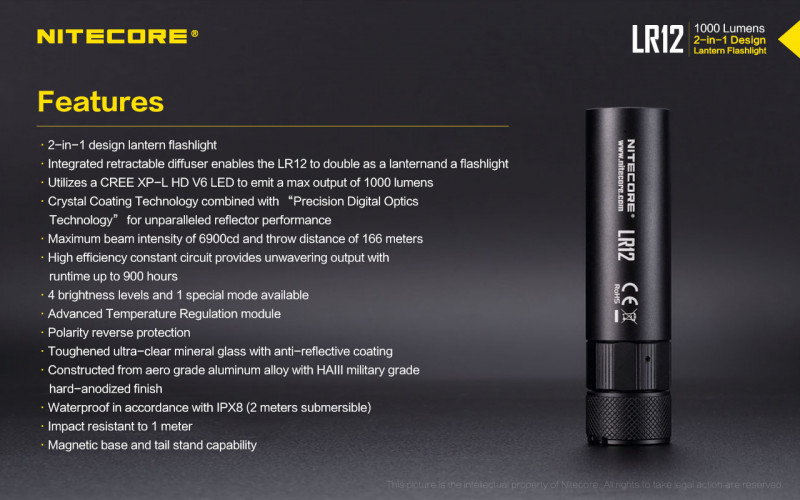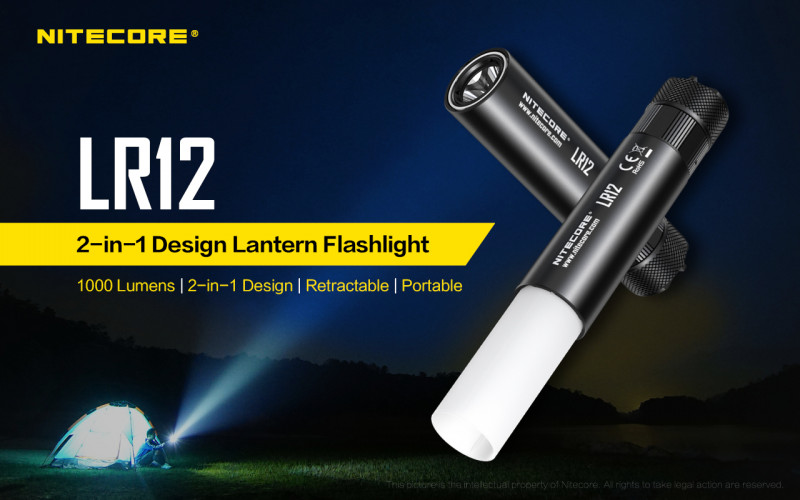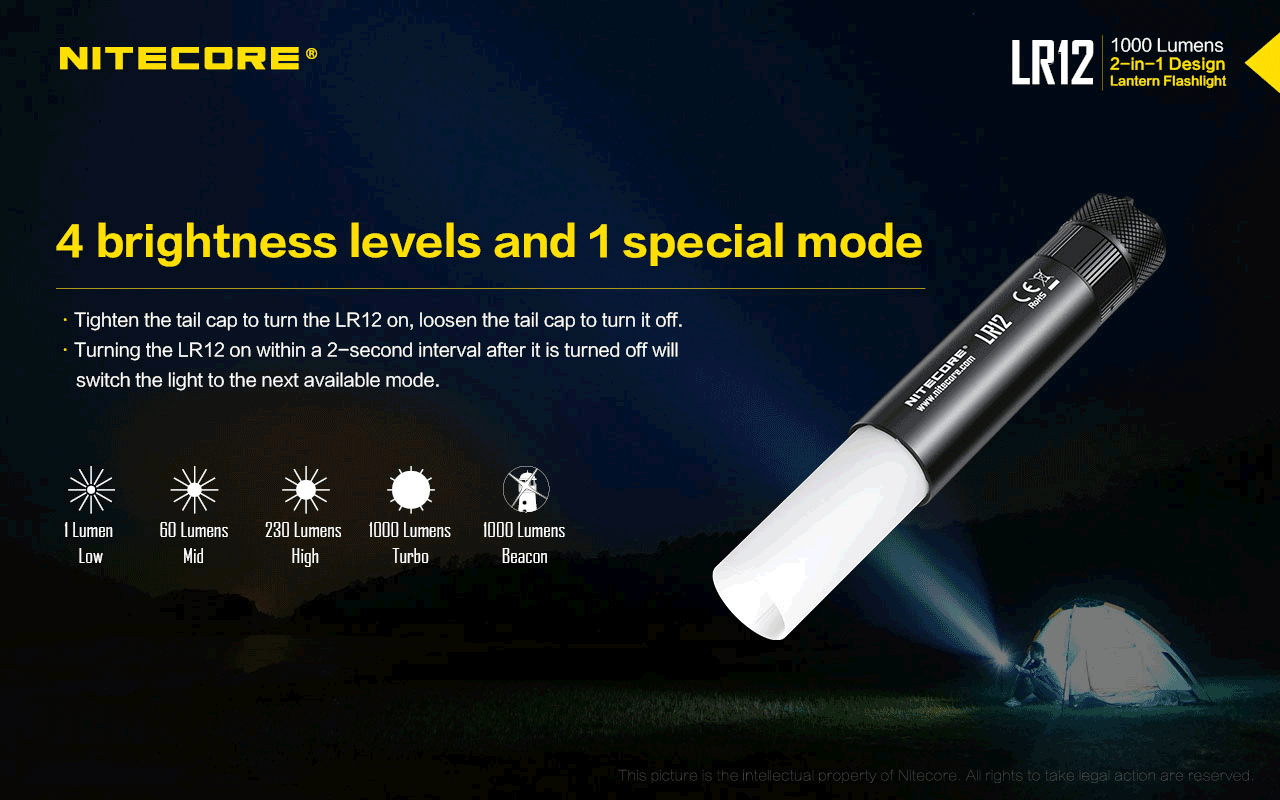 I`ve already tested LA10, really experimental product, that turned to be good and functional. So I use it 3-4 timed per month when I need some illuminaton for midnight "tea and book" time.
PACKAGE AND APPEARANCE
I got flashlight "as-is", within semitransparent protective plastic cocoon. And though I got no regular package included, i`m 100% sure that LR12`s package is the same black-yellow plastic box that you`ve all seen.
So all I got were LR12 itself along with lanyard and o-rings. Even no manual, which is not problem at all as I can download it easily.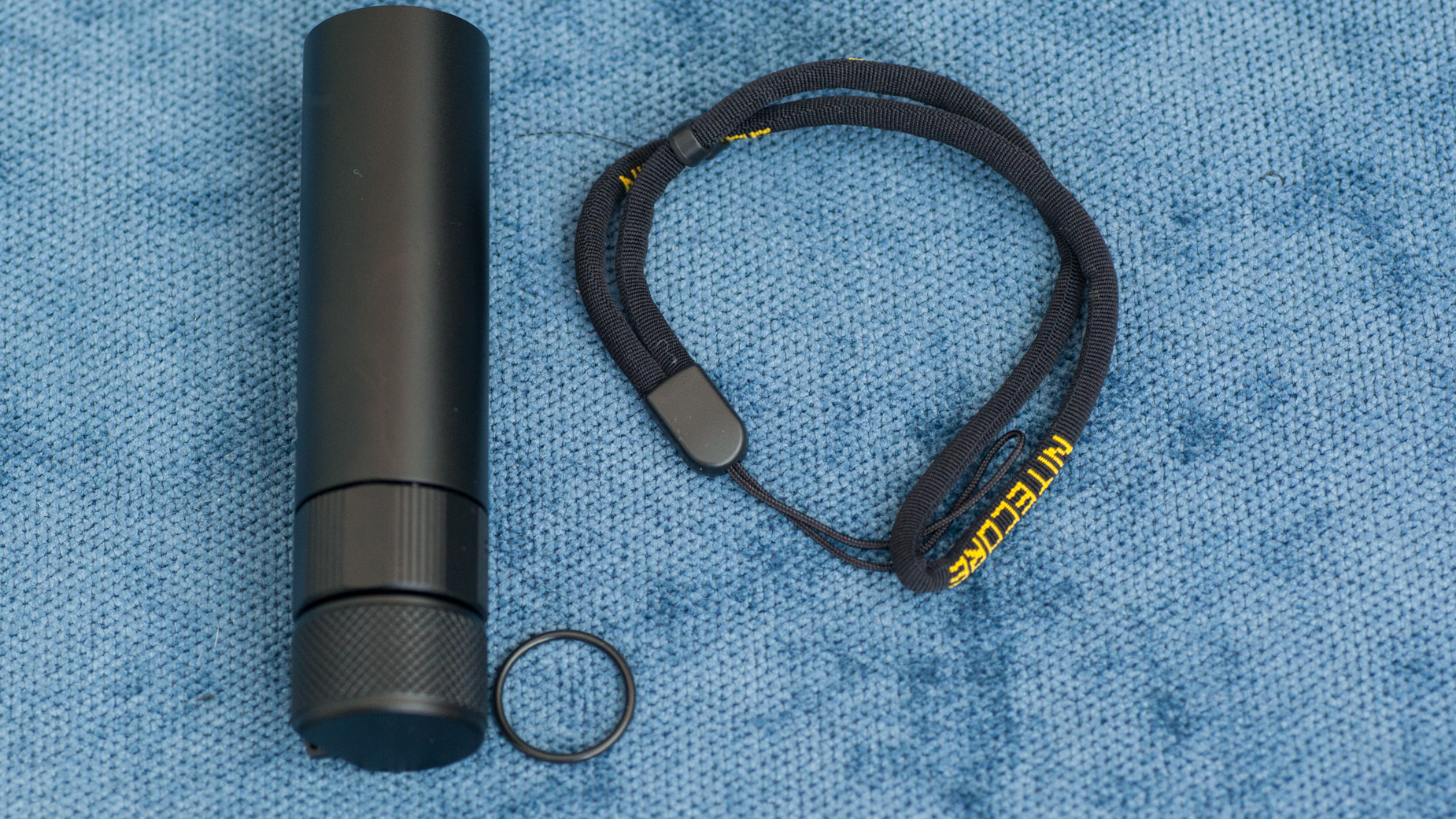 So, lets take a look. LR12 is simply bigger clone of it`s AA predecessor. The same modest matte black cylinder with merely no design decoration. Hm, I think that knurling adds nothing to price, so i`m surpised that manufacturer decided to decline decorate LR12`s body with at least traditional "diamonds" pattern. Now, all we have is printed model and manufacturer name as well as some knurling at tail.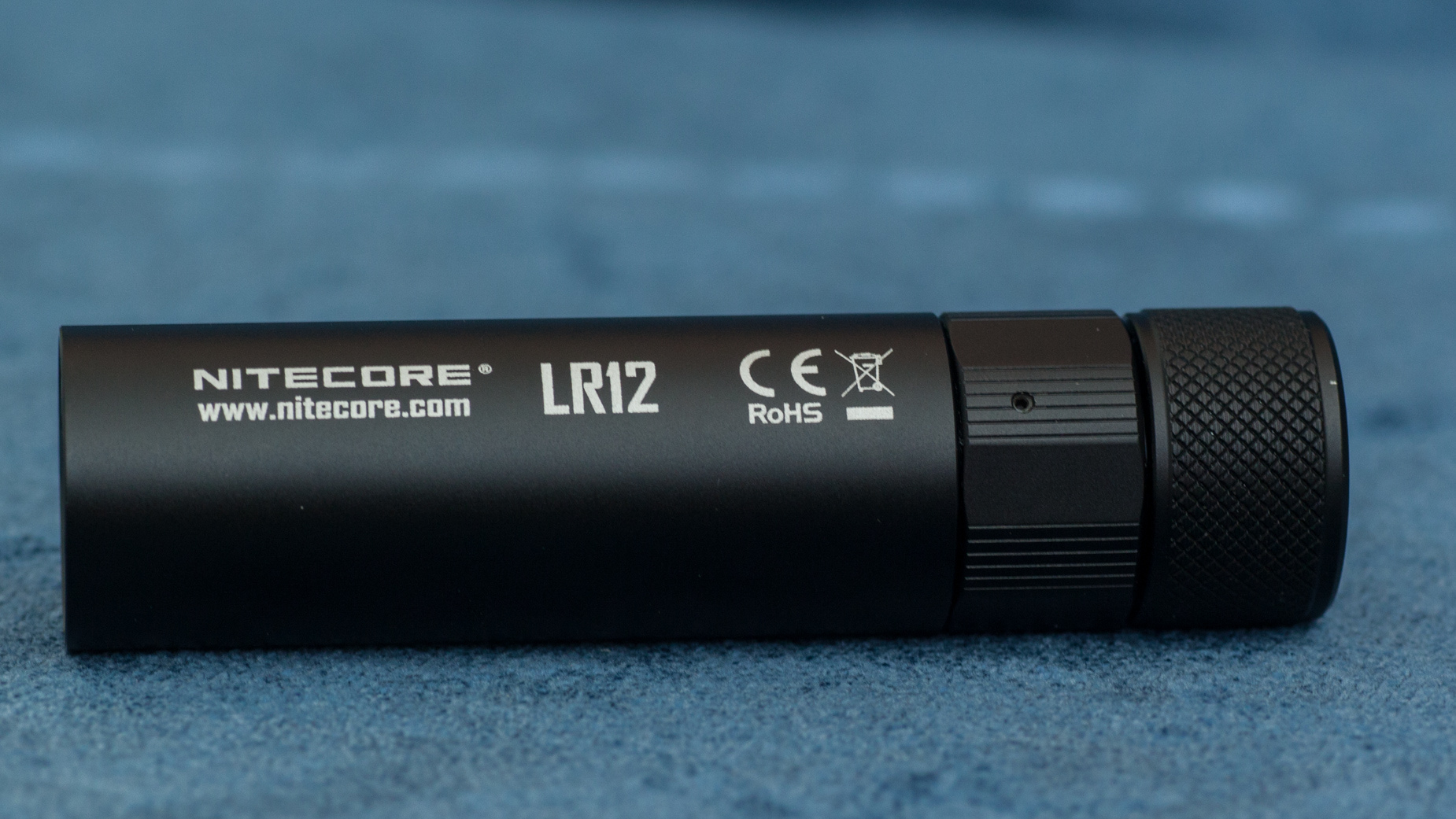 Nevertheless, even so, LR12 looks neat. It doesn't cheep. It`s more modest than budget.
Here it is, from all the sides.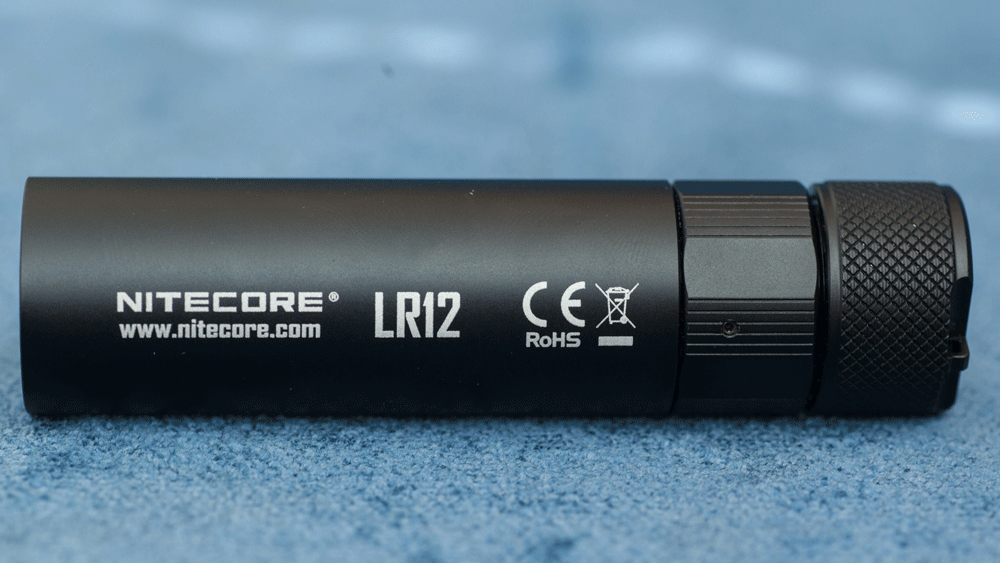 That is typically EDC-sized flashlight, may be just 2-3mm thicker than you may expect from 1×18650 flashlight.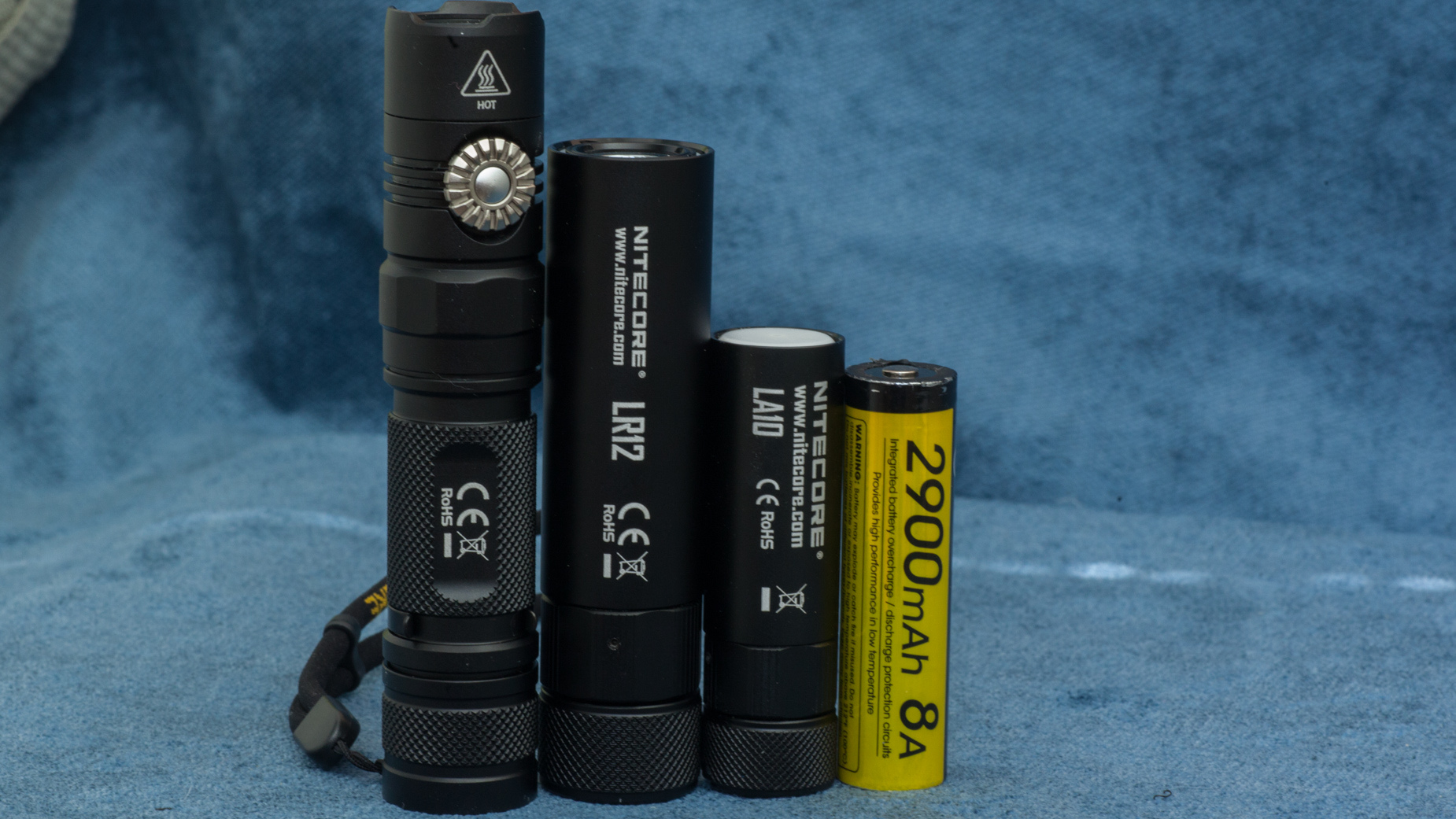 And here it is, in camping mode, with diffuser retracted. I must notice, that I`m able to take diffusor off from LA10, but not here, as diffusor seems to be glued or screwed to body. I`d prefer the same as with LA10.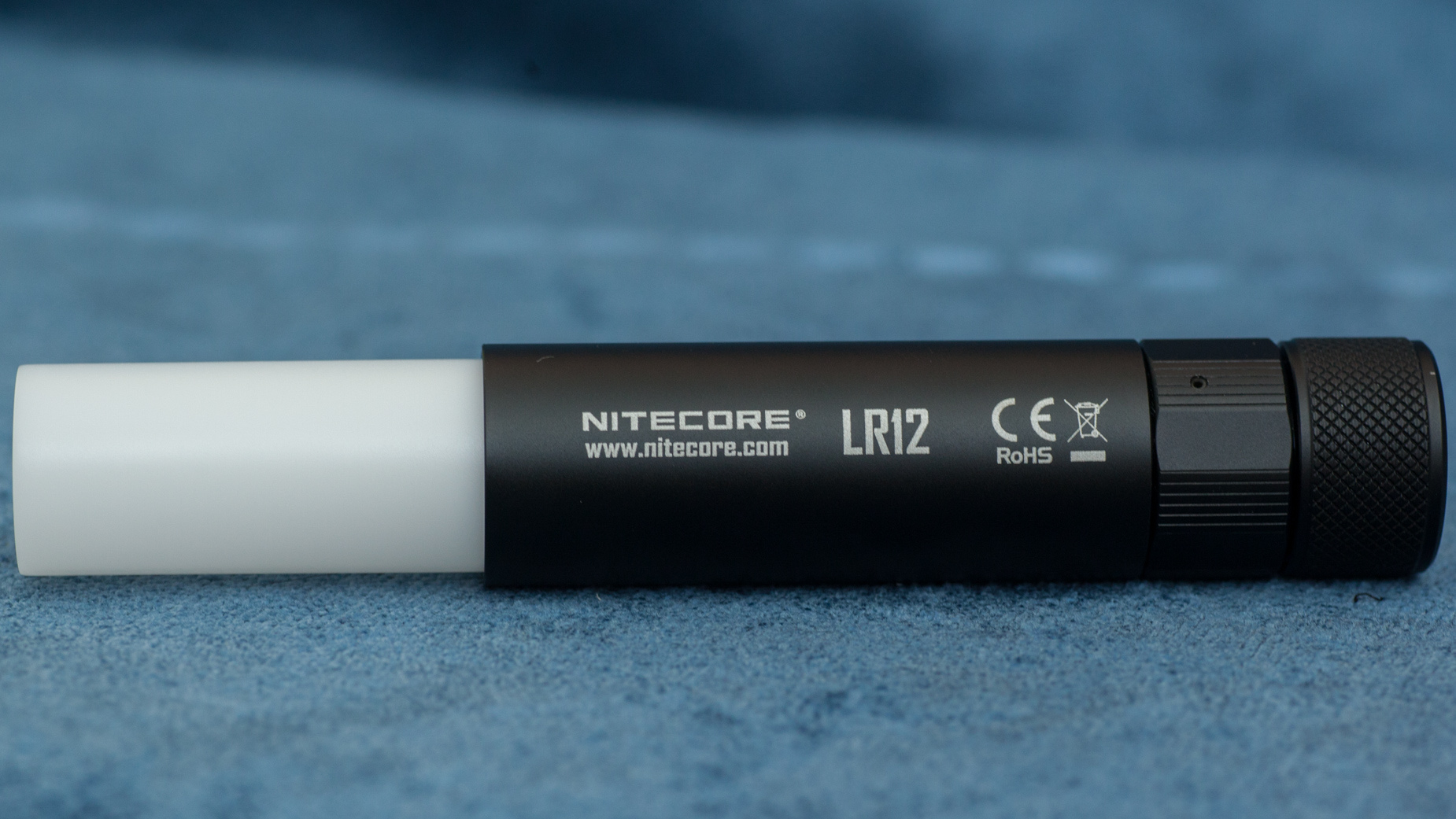 Tail magnet is strong, firmly holds fully equipped flashlight.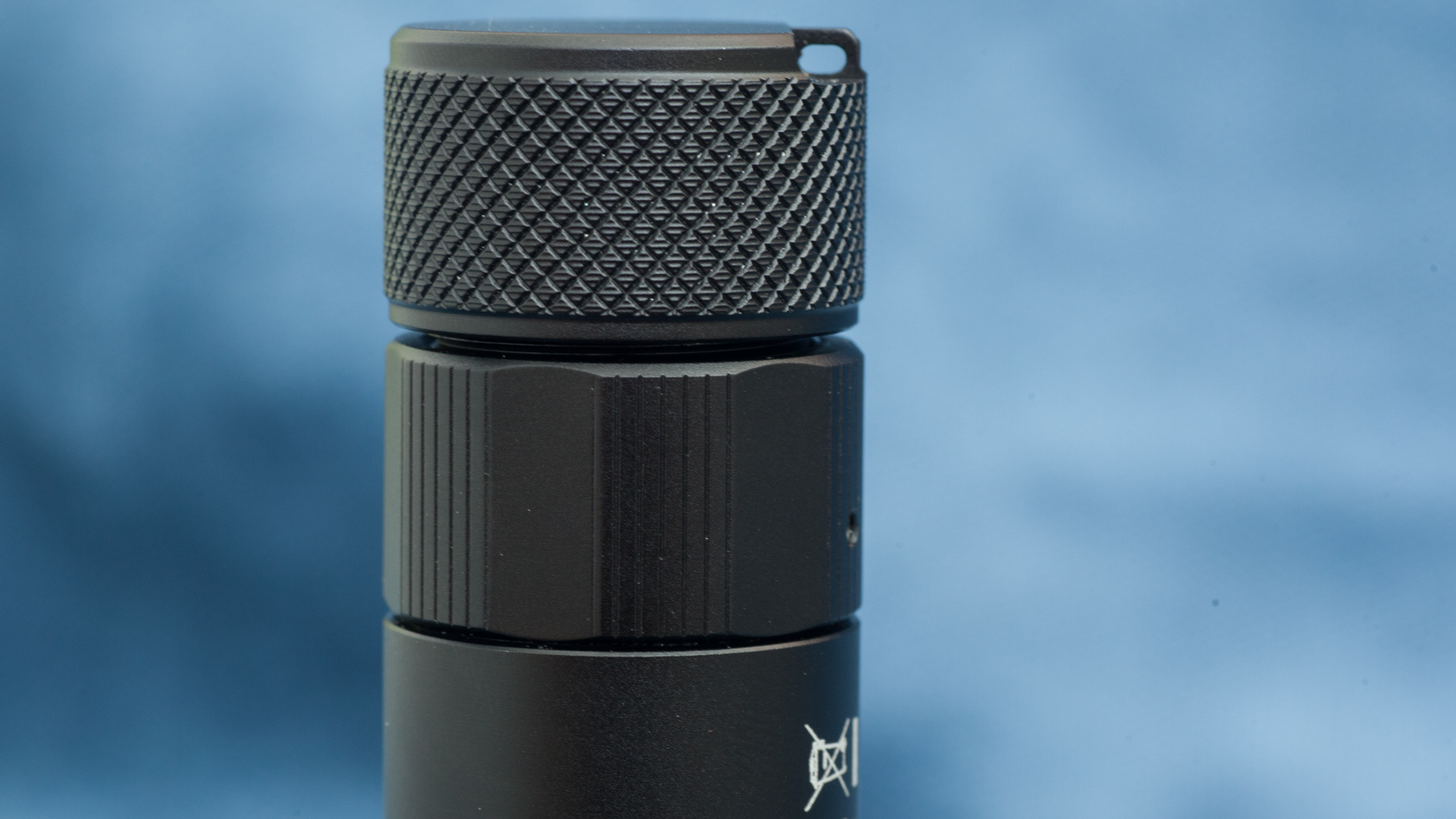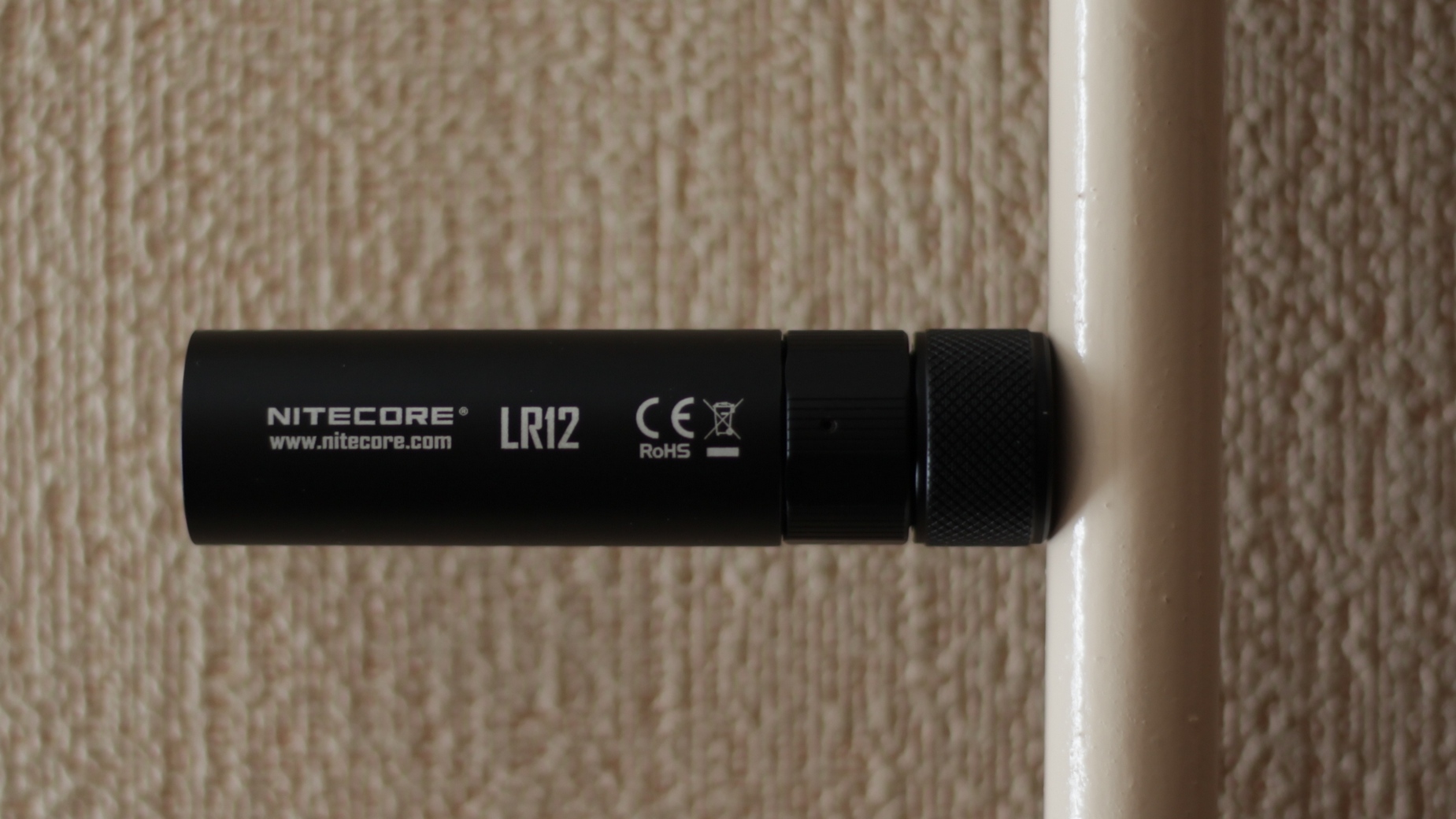 Tail spring is thick.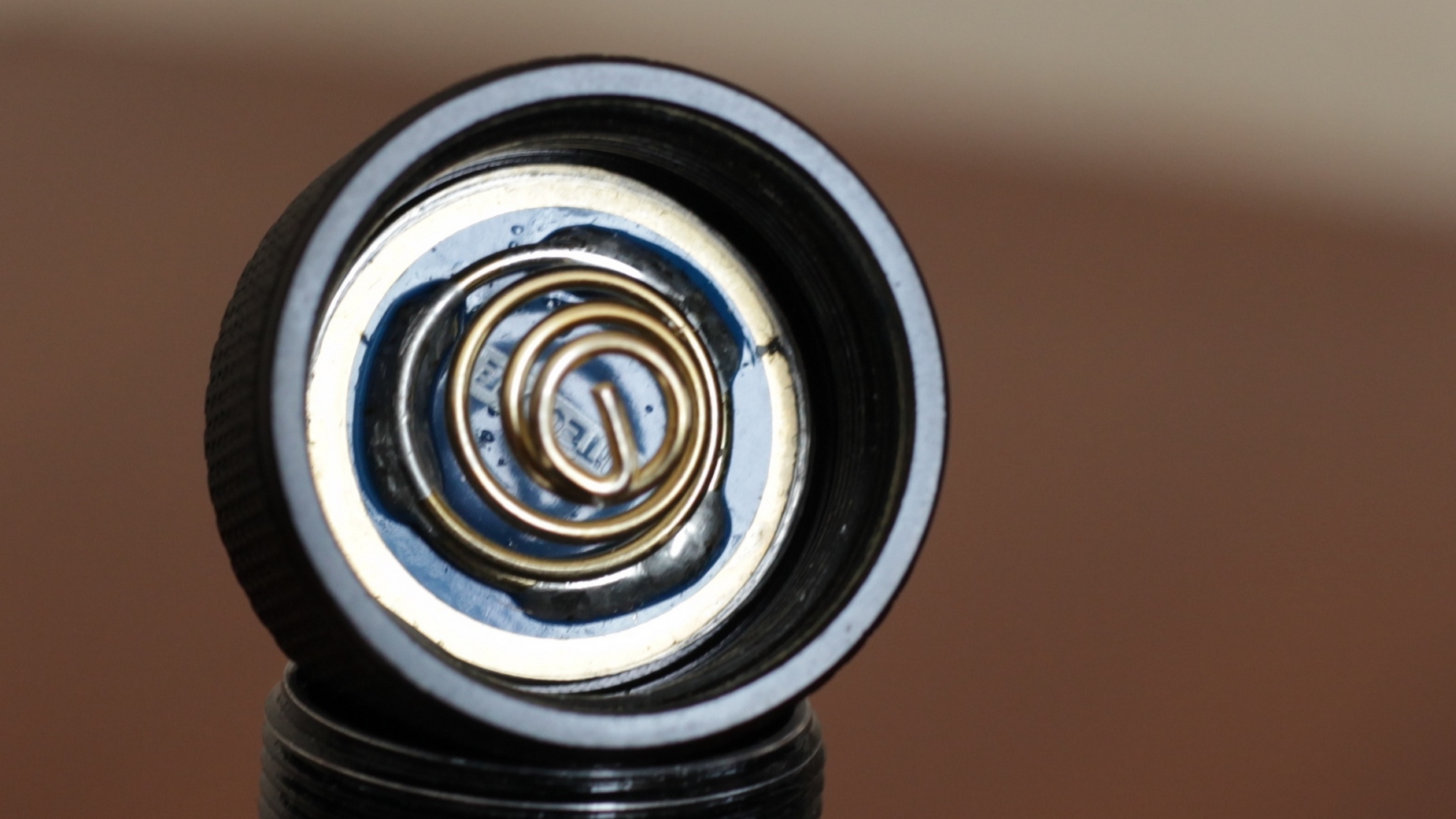 Threads are excellently lubricated, and tailcap moves upon them smoothly, as we say in russian "moves smoothly like on butter"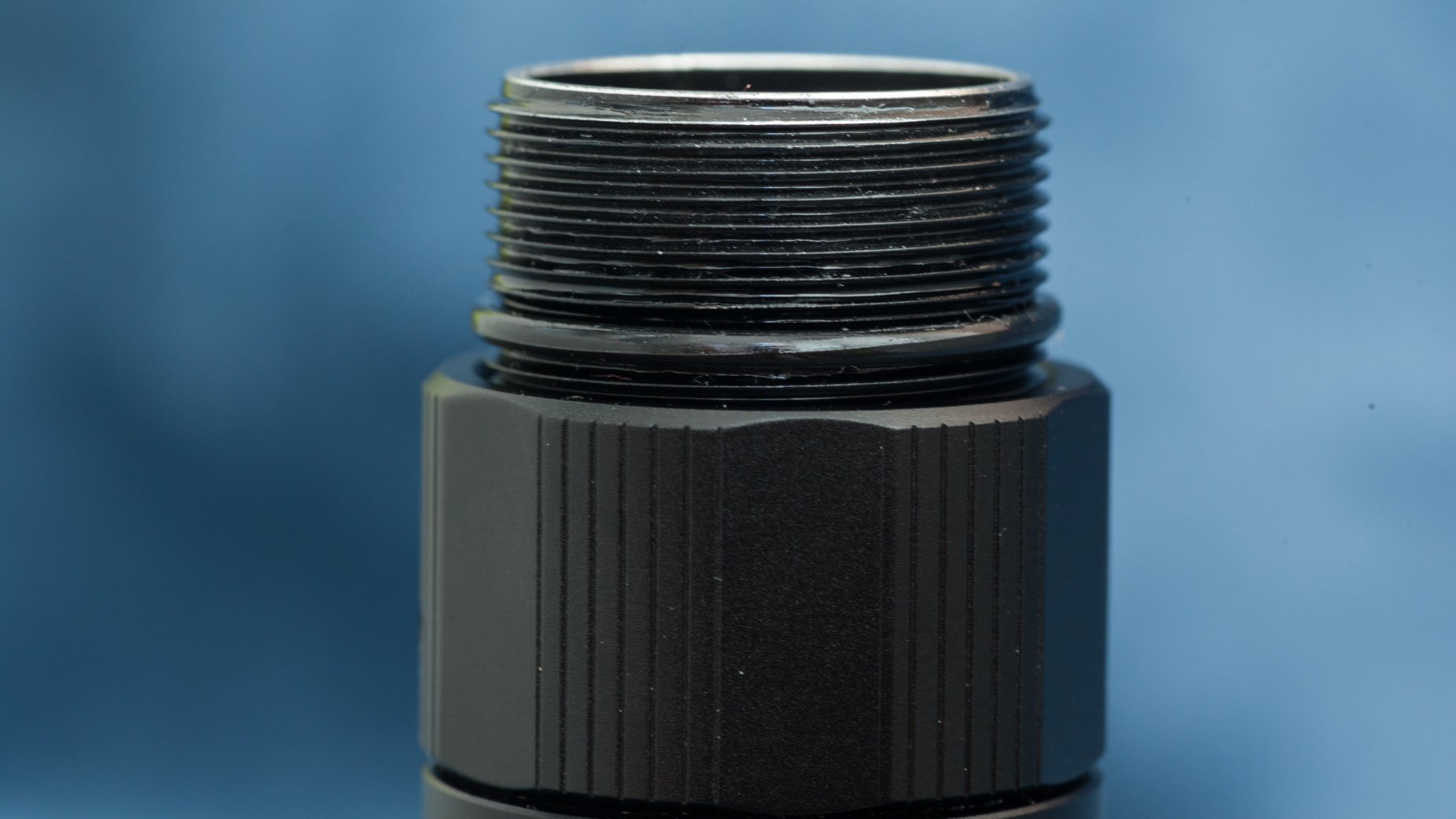 As there is contact pin, there will be no problem with flat-top batteries.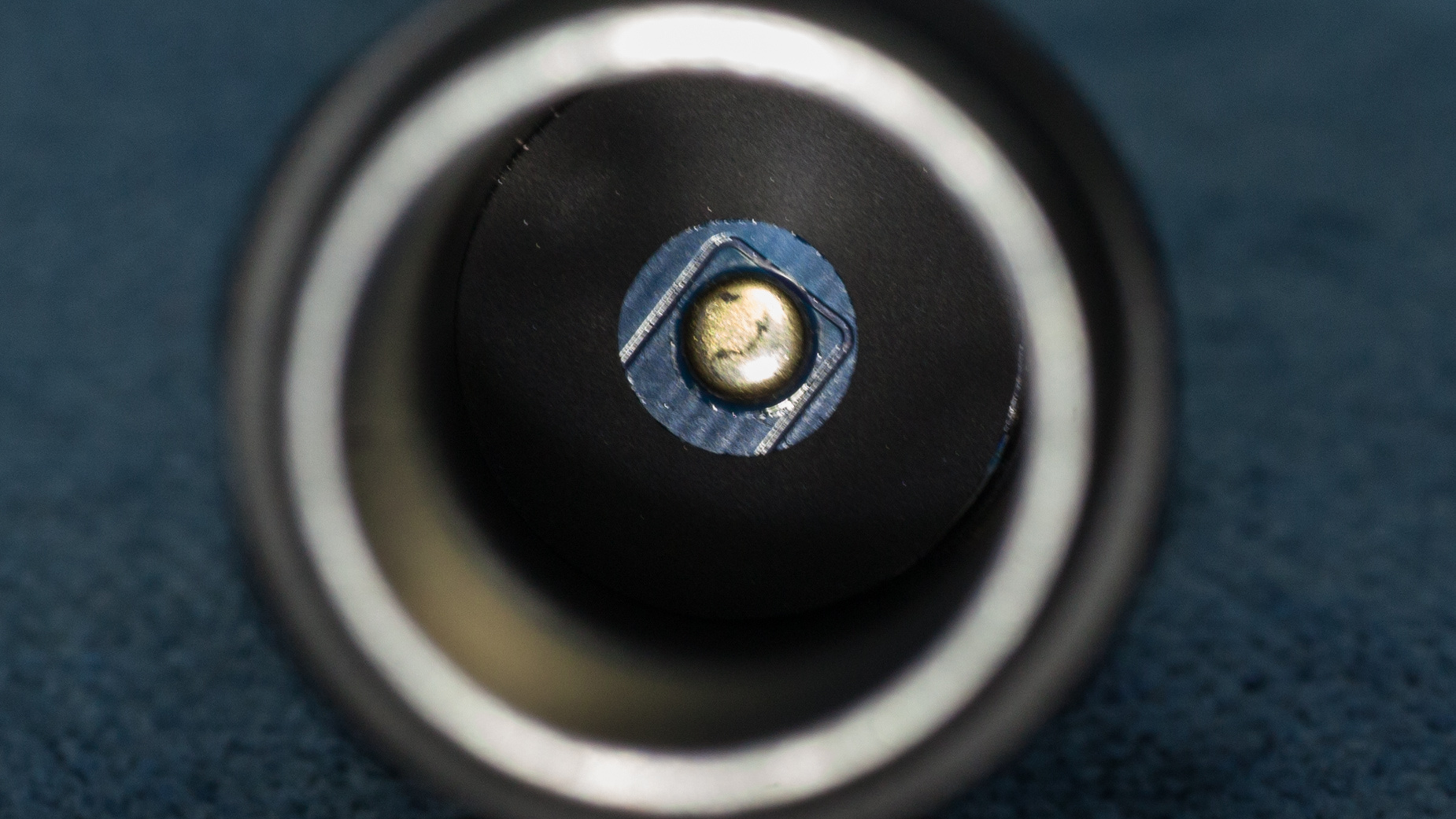 Flashlight body is really thick as it includes gap for diffusor.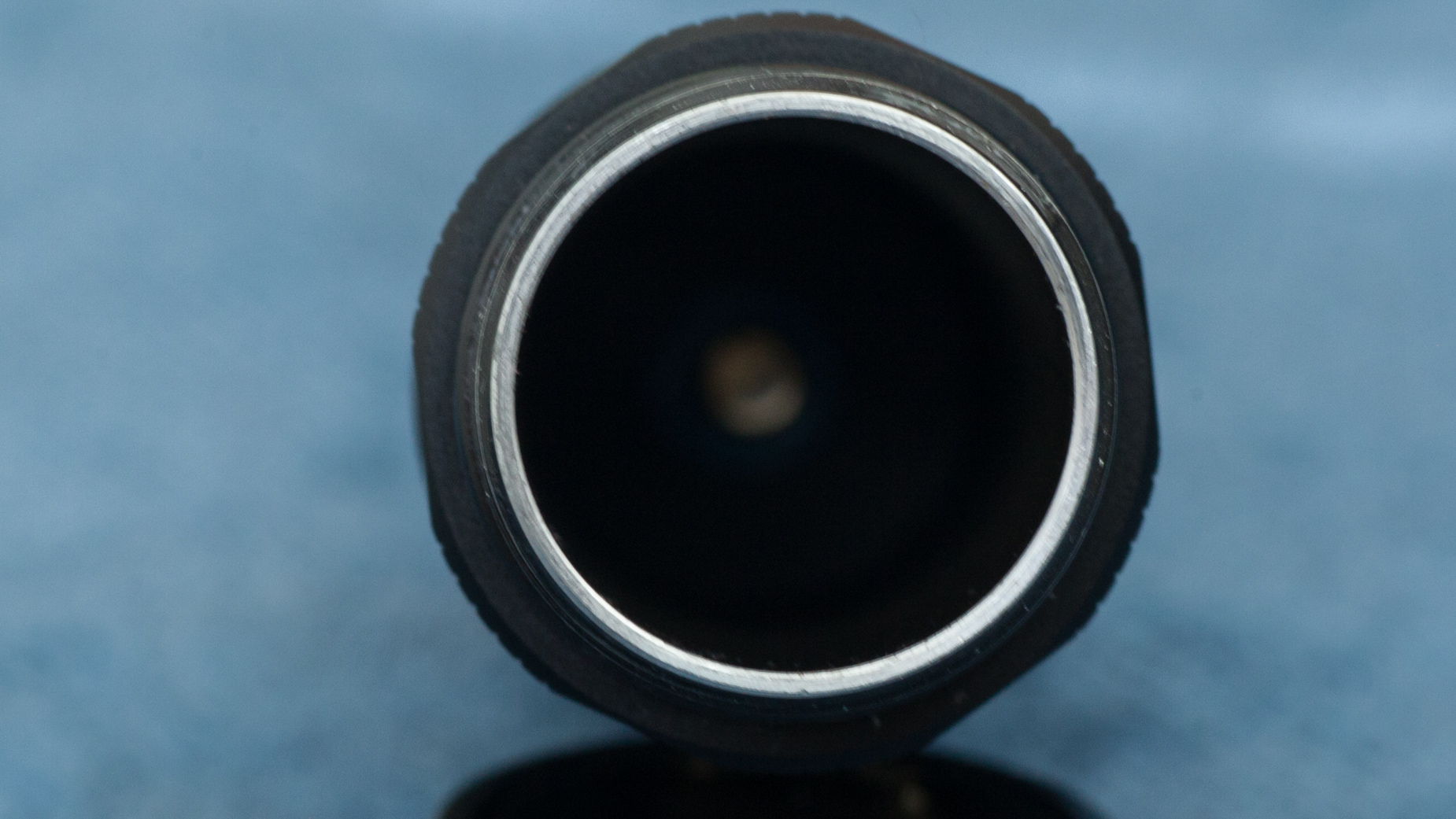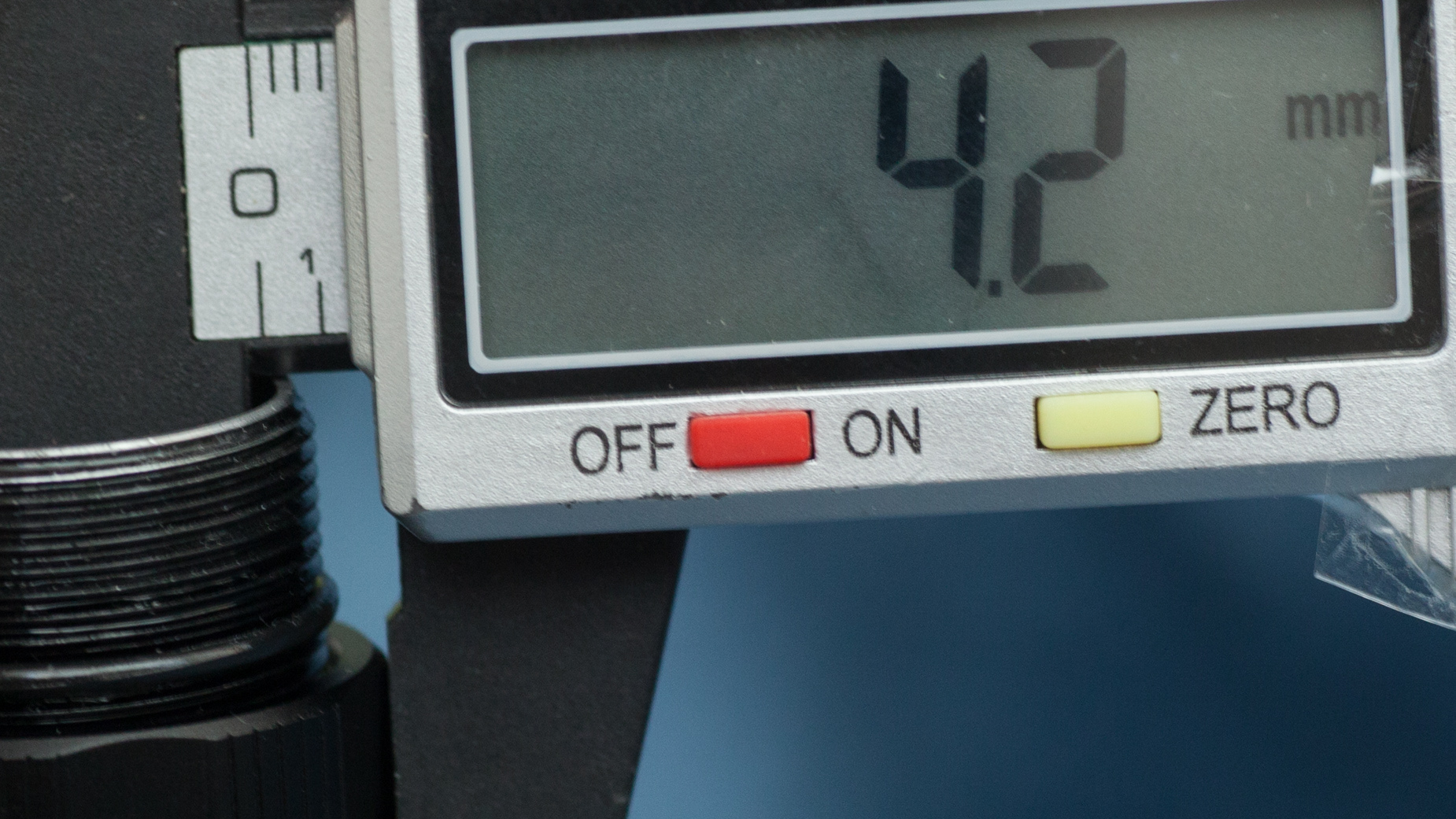 And here is the rest one.
LA10 has diffusor with dead end which was good for camping mode. The one of LR12 has open one, to improve use in regular flashlight mode.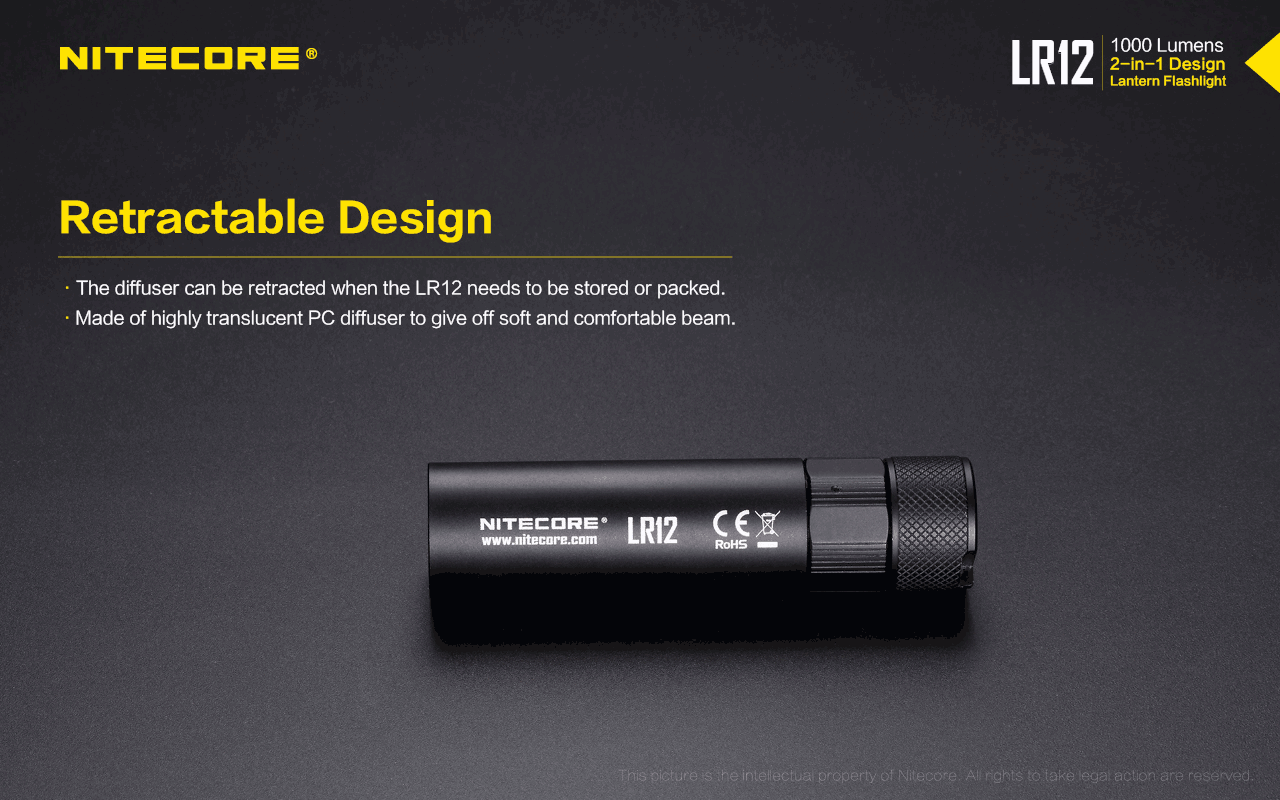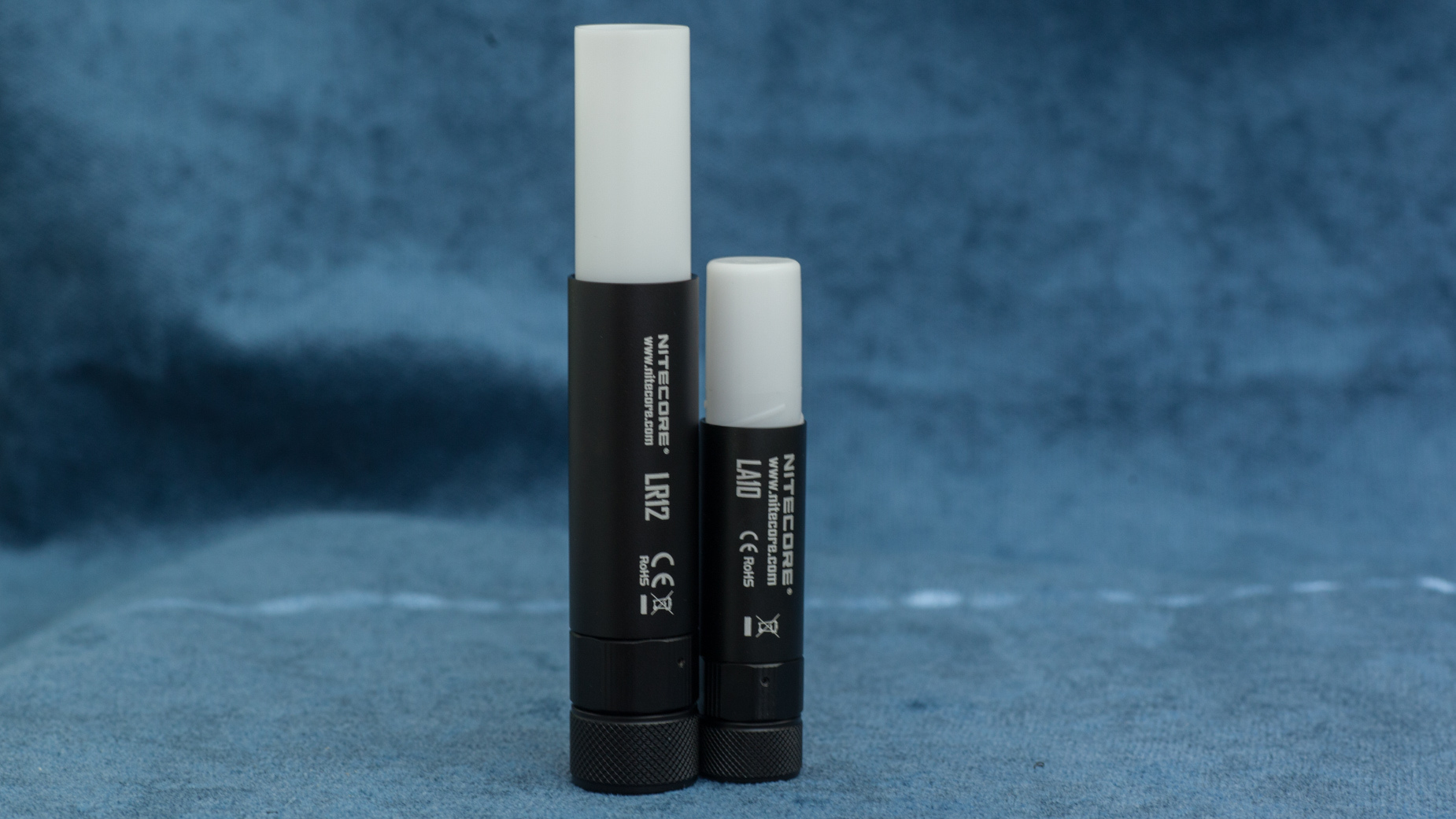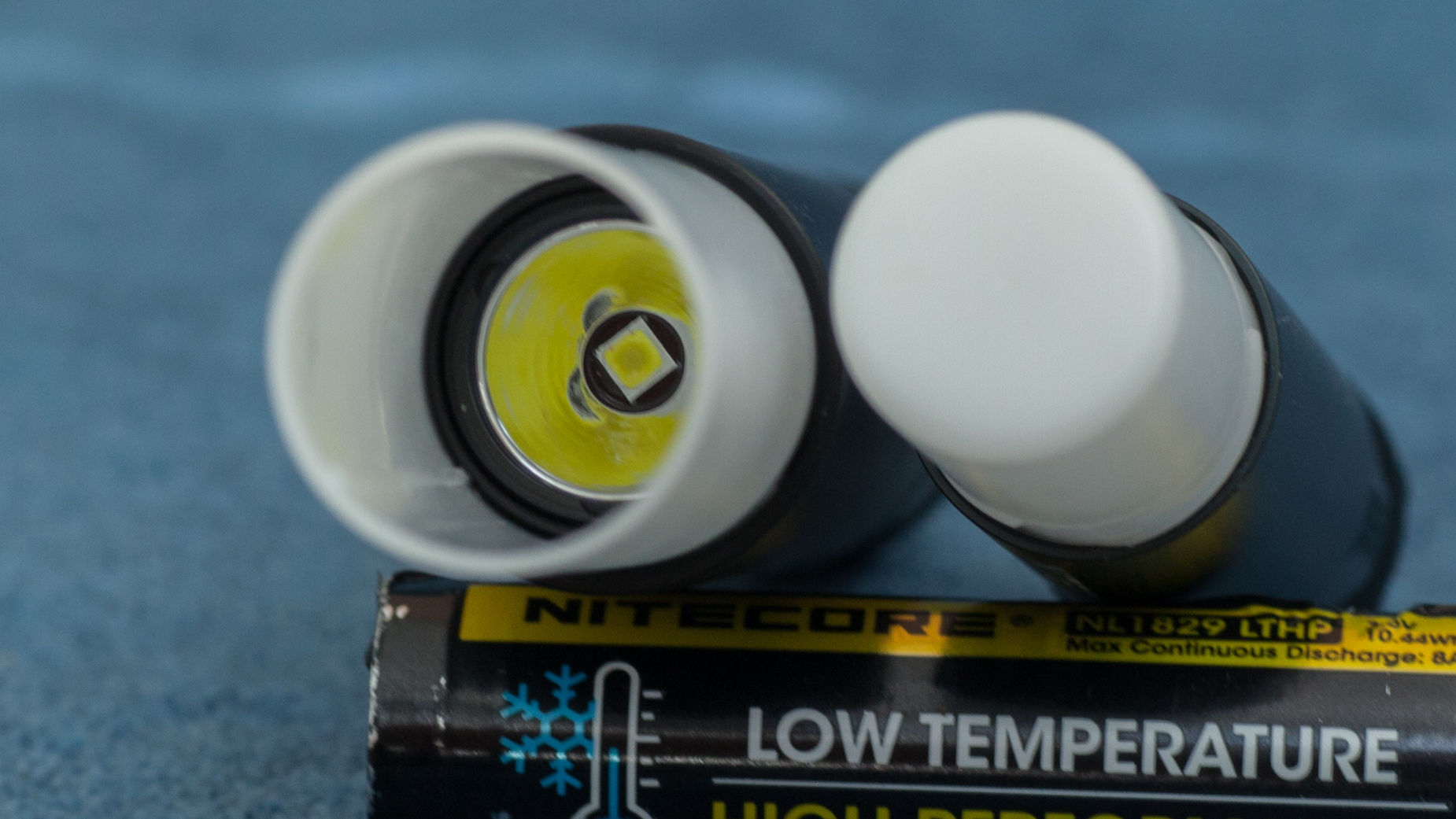 I will get watch bezel opened in 1-2 weeks, but now I cannot open bezel. So all I can say is that here we have shallow SMO reflector with XP-HD in the bottom. Glass is AR-coated.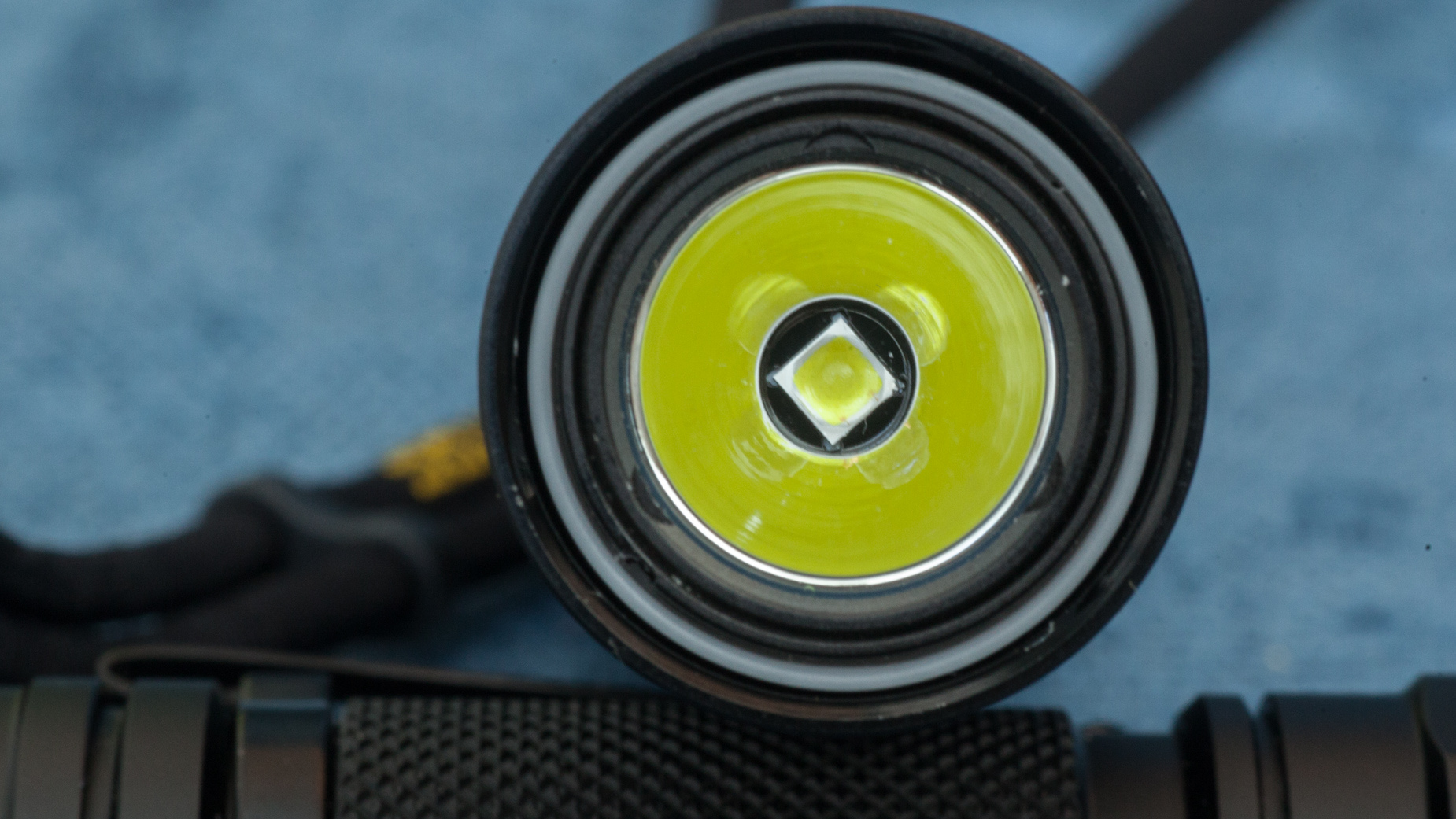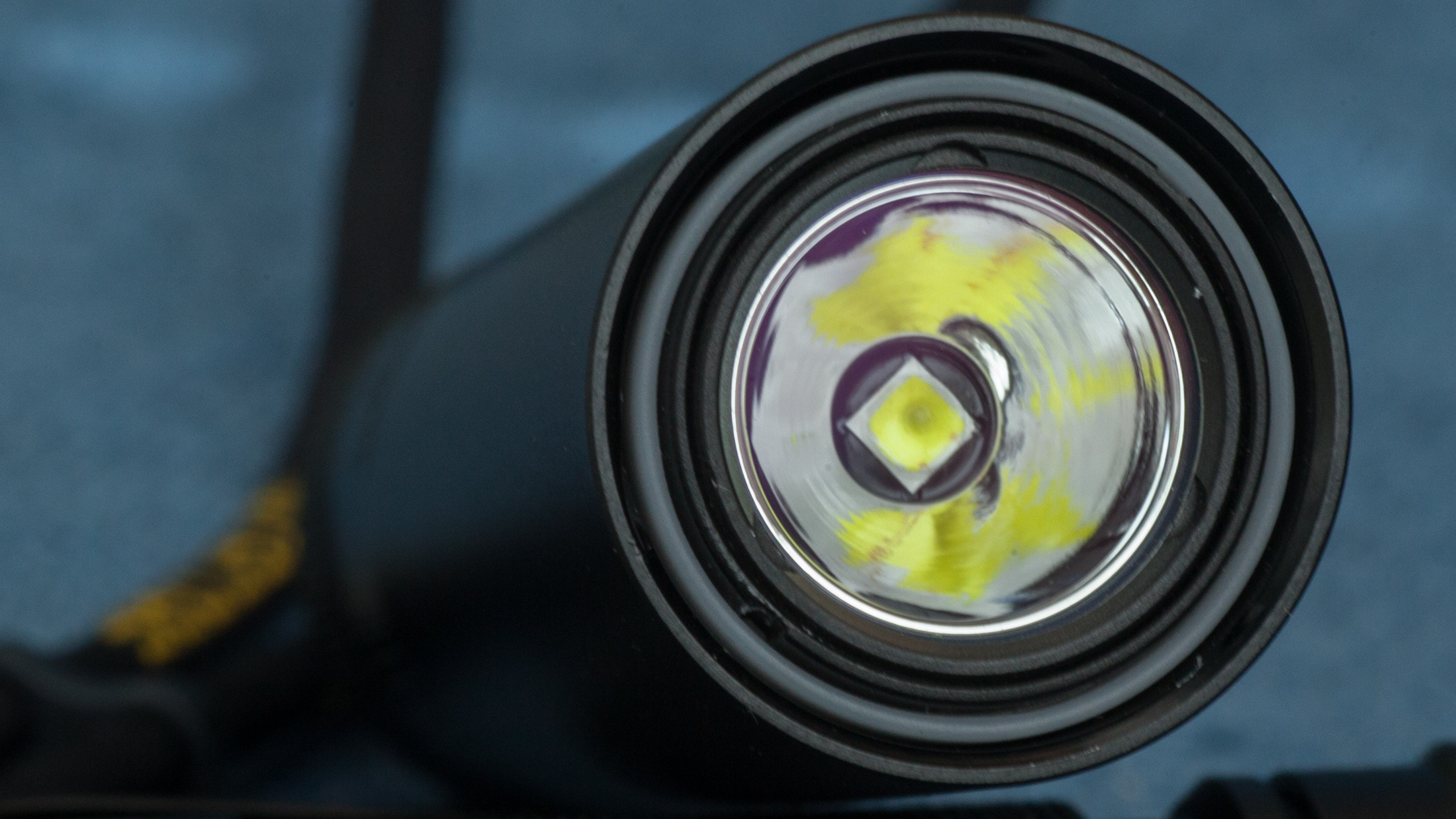 Overall I`ve got nothing to complain about build quality, everything seems to be assembled accurately and reliable. What about appearance, i`d like to not to see it in such simplicity.
And, i`d like to have an opportunity to easily take diffusor off and to have a spare one in case 1st one will get broken or cracked. Believe that price of this small plastic cylinder is sooo small. And, moreover, it`d be so cool, if there would be choice between 2 removable diffusors, the one for better camping mode like of LA10, and the one with opened end like it is now.
UI.
Simplest.
Just turn the tailcap on and off, like in most of AAA keylights and cycle throw low-mid-high-beacon.
There is no mode memory, light always starts from LOW, which is good for this mode, I think. Who would like to turn on at night , when you inside tent, and get blinded by MID\HIGH?
PERFORMANCE.
As specs promise, there is no PWM-shimmering at any mode.
Light is CW. I`d say something little bit aboce 5000K which is ok. I think Nitecore can keep it, but for better camping mode, retractable diffusor could be made from coloured plastic, so light after coming through it will be little bit warmer and cozy.
For example LR12 vs EC22 which is good example of typical EDC flashlight.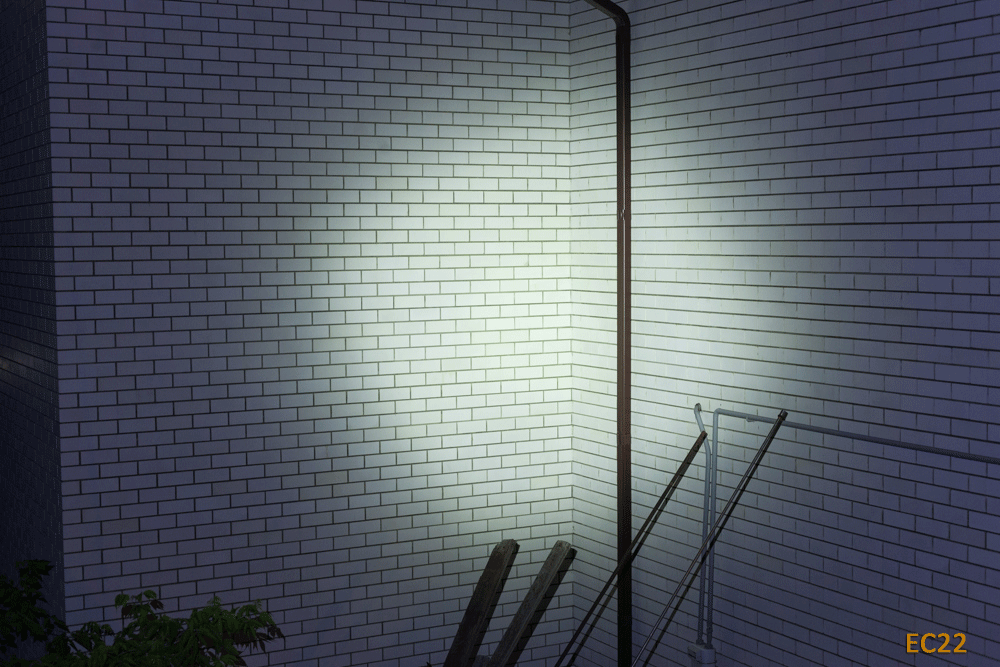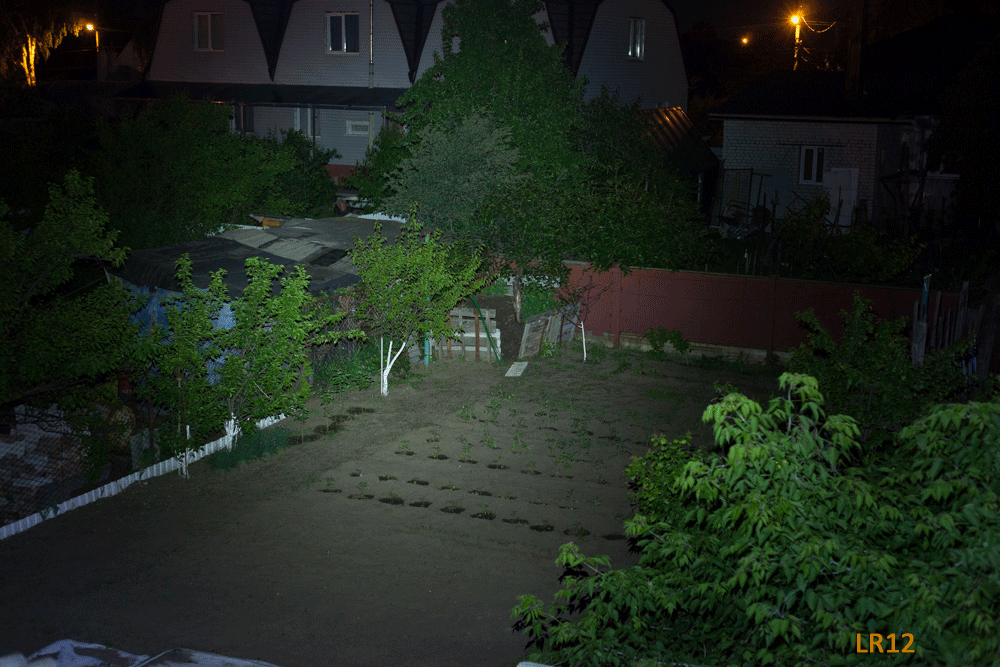 LR12 in it`s "flashlight" mode has floody light, good for EDC needs. Though form-factor of LR12 may make you doubt about it`s functionality as it is definitely experimental, you will face no regret when use it for simple needs like illumination path ahead, your yard and so on. And, there is good LOW for indoor use, like looking for something at shelf at night.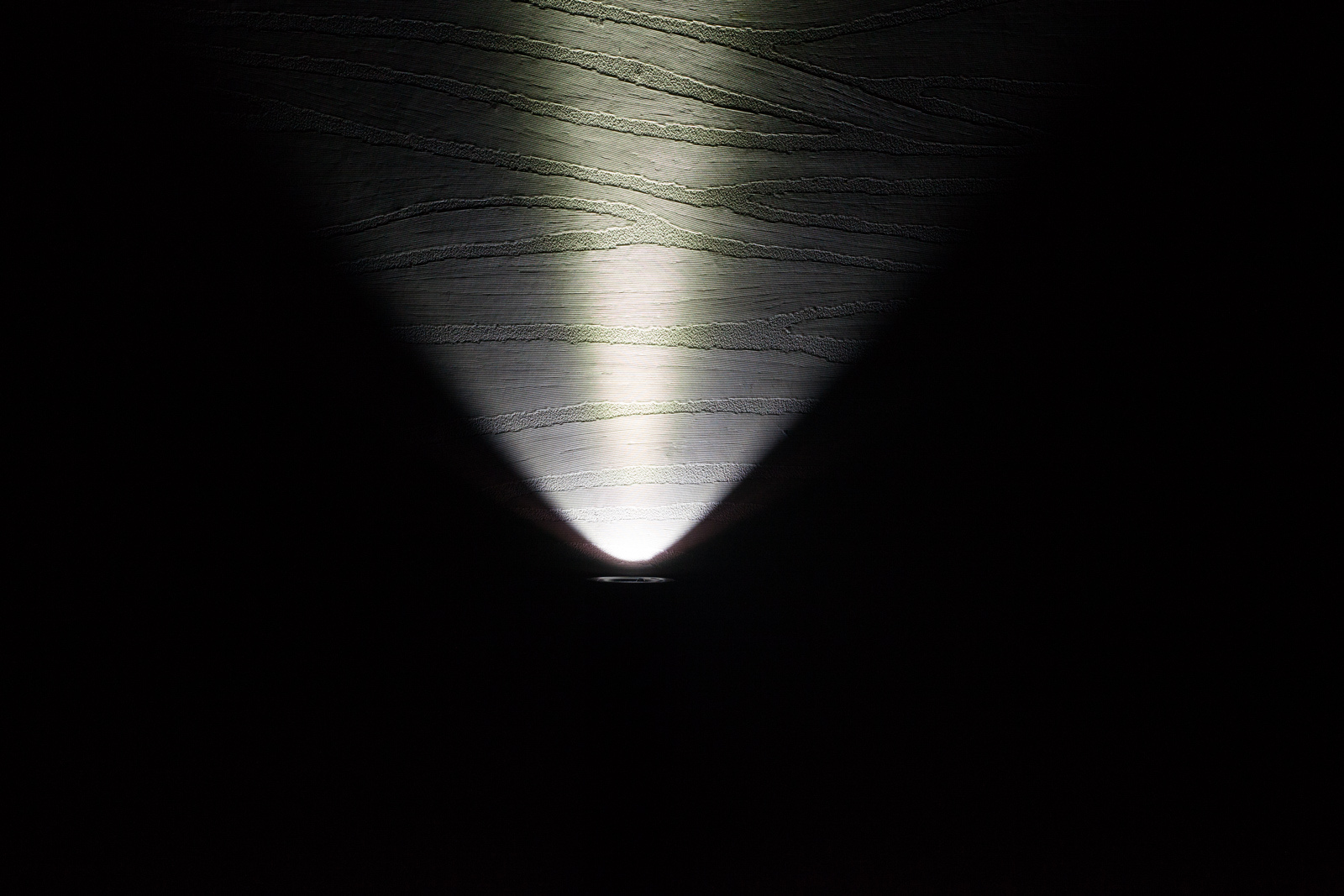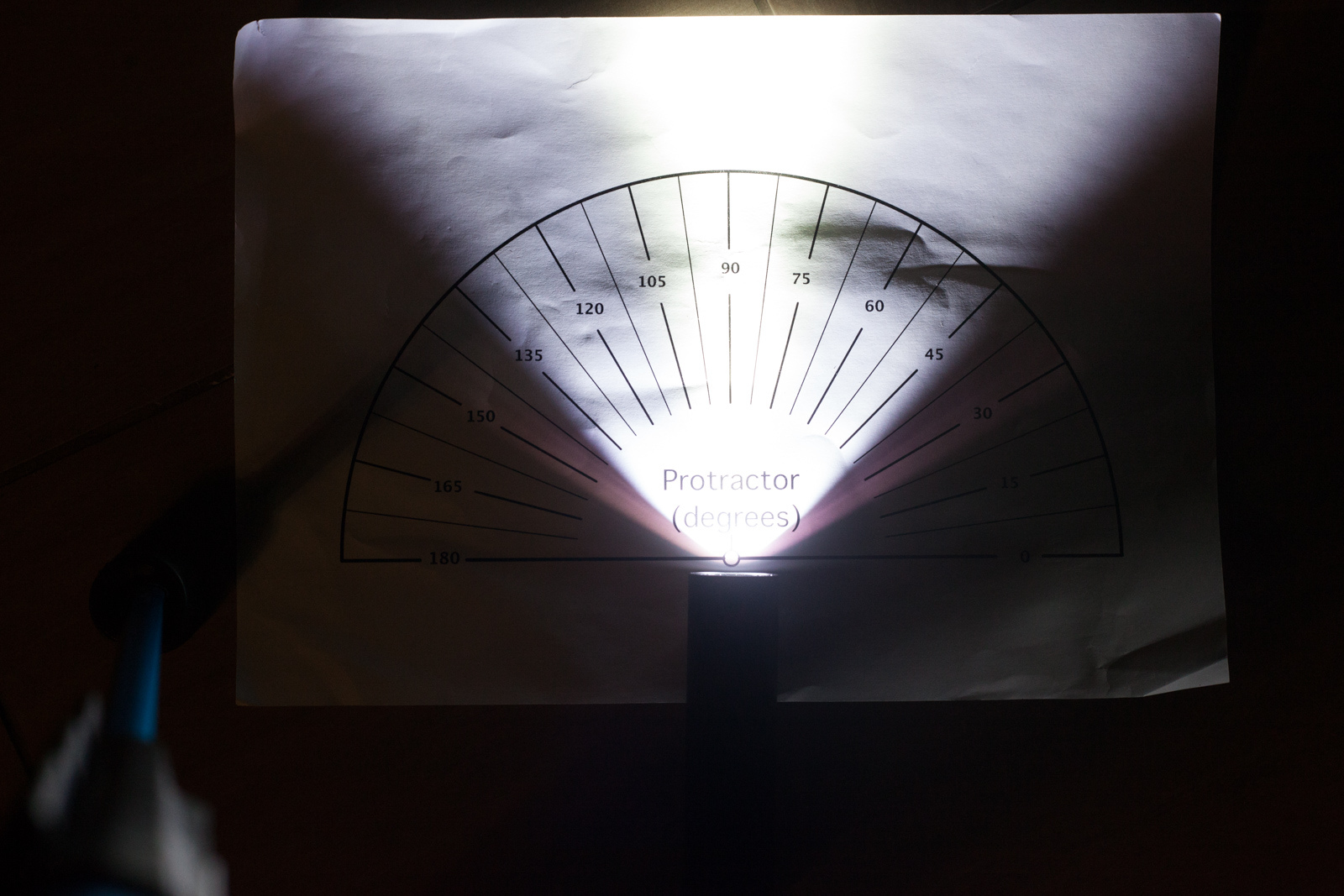 So, here LR12 in all the modes. Again, that`s enough for most of everyday needs use.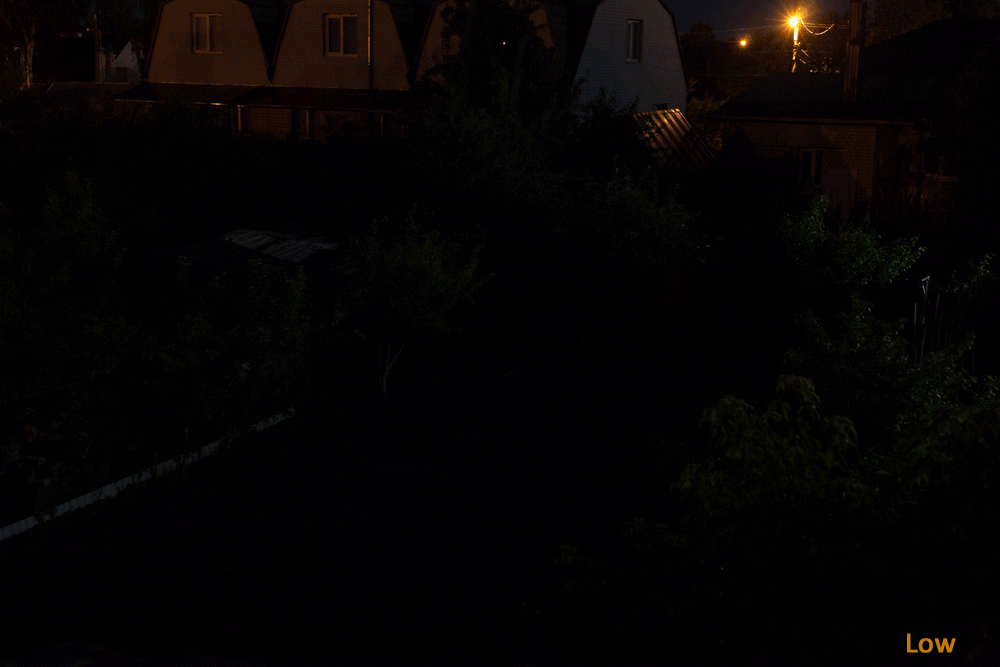 For indoor use, LR12 is deeefinetely enough.

So, mode set is reasonable. Though, as you can see, light drops from something around 50% after stepdown from HIGH. And on this level it is well stabilized. That is why i`d like to see it as separate mode, like HIGH. And current HIGH may be Turbo (which it really is, with stepdown)
In it`s camping mode LR12 is good, delievering more stable lumens that any other 1×18650 camping light rivals. But, of course, some light leaks from central hole in diffusor.
You can cover it with piece of paper and tie with rubber round. But it is not that bad in reality.
Though, i thought about having some spare round plastic caps included, which you can put on diffusor to cover this hole. That would improve camping light functionality without loosing regular flashlight one.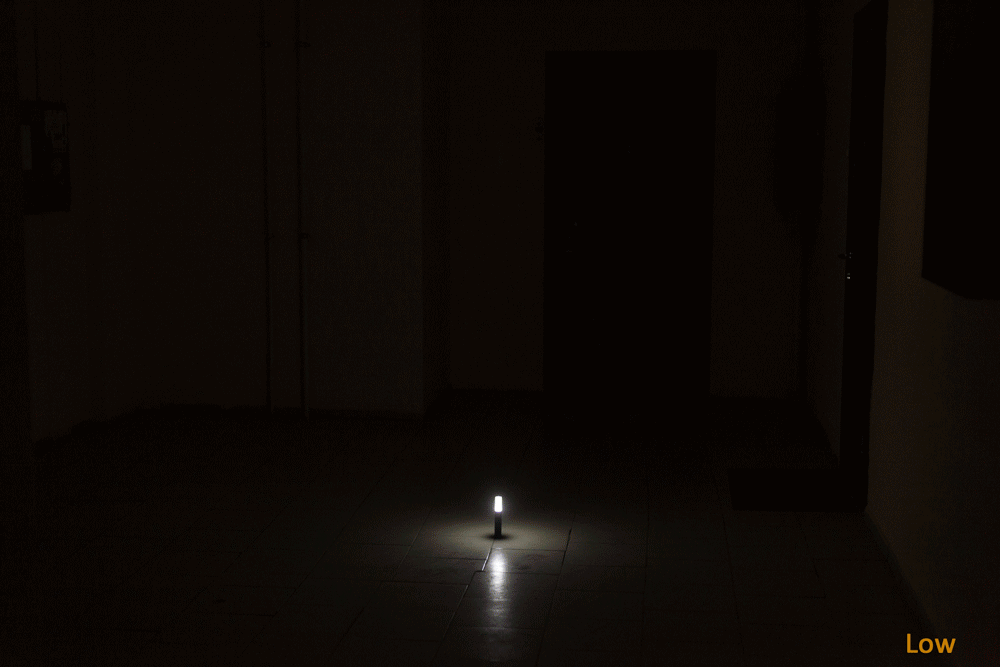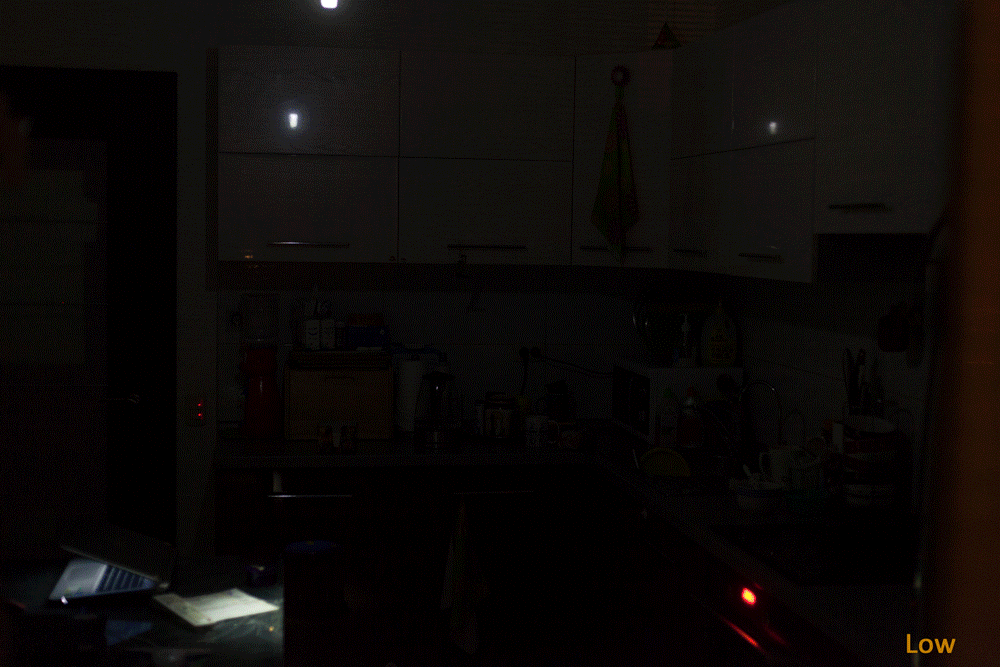 BTW, as you can see, there is real thermal regulation and cooling affects runtime.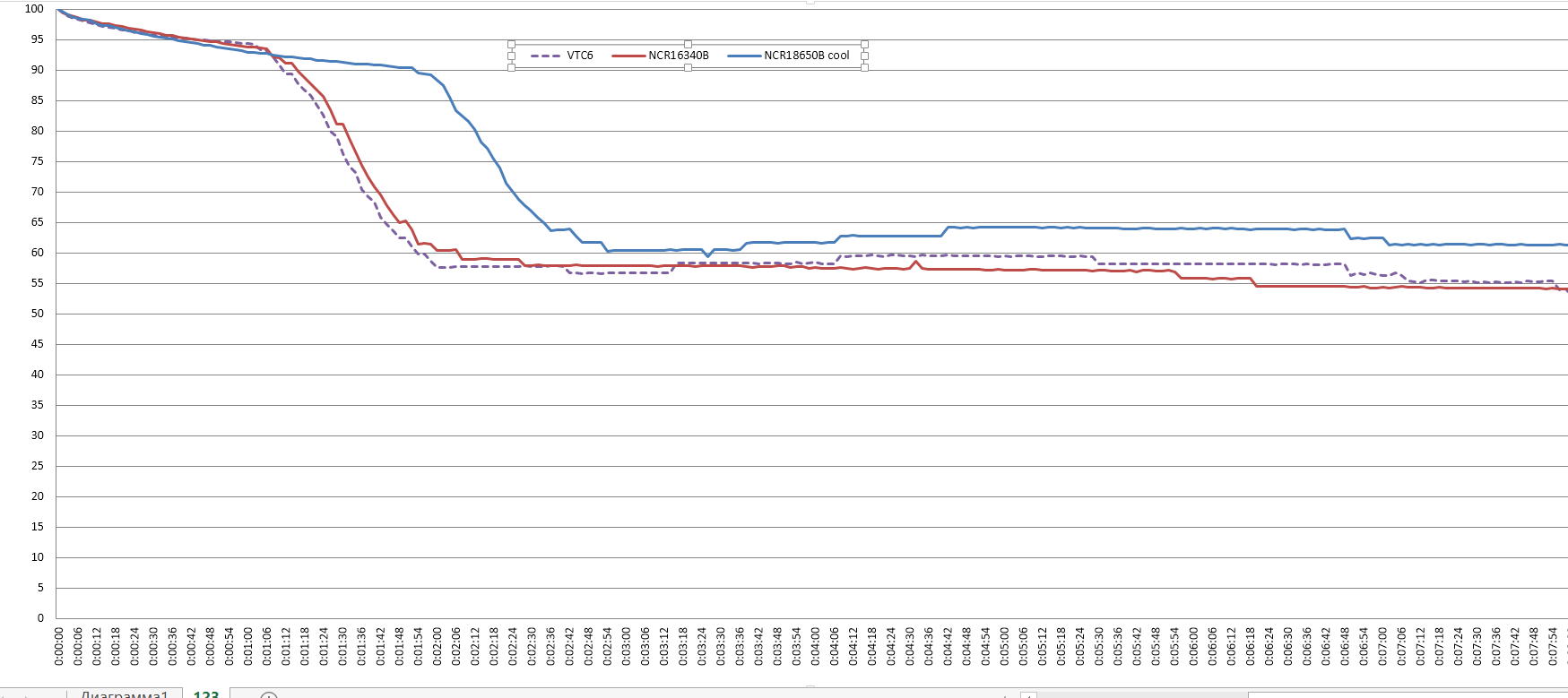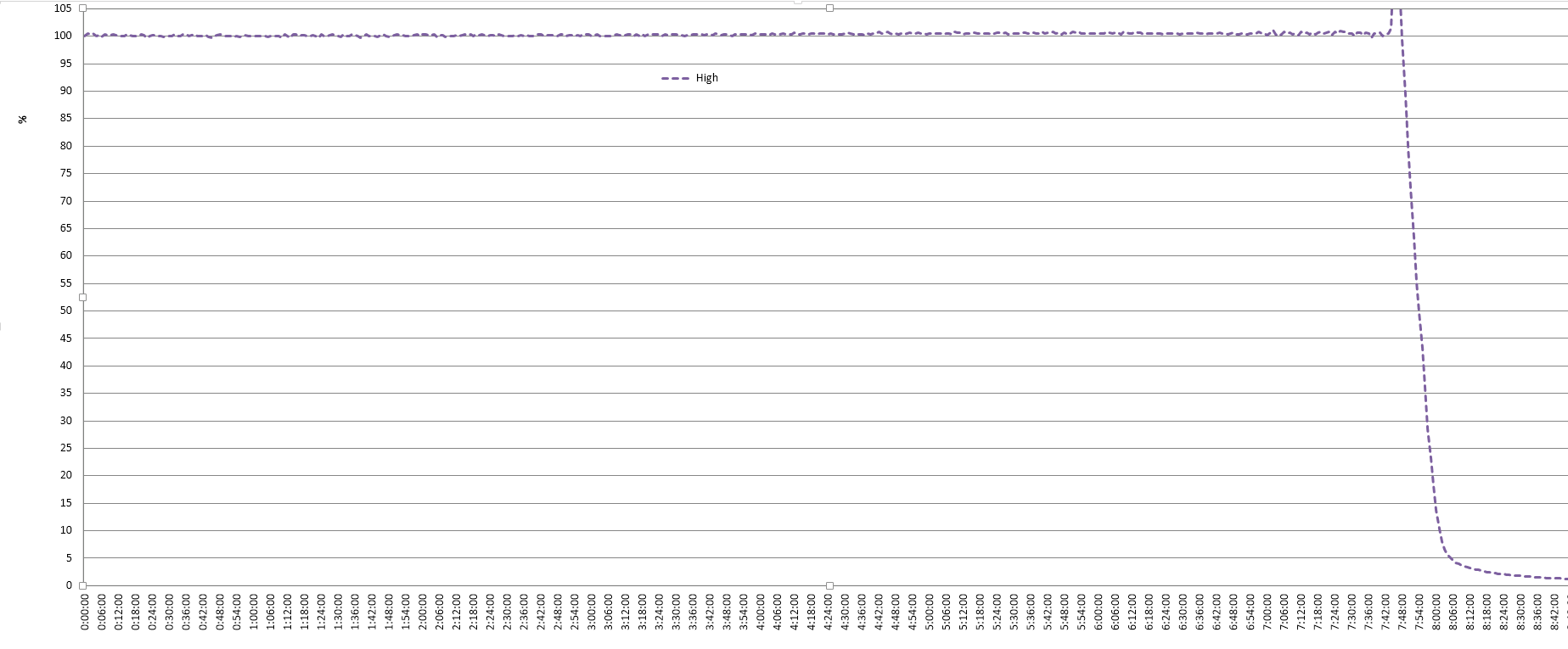 OVERALL
Unusual but functional stuff, both in flashlight and camping modes.
I hope that my offers will be taken into account in next version, whether it will be spare diffusors and\or caps for it.