PKCell AAA 850mA (Green-silver)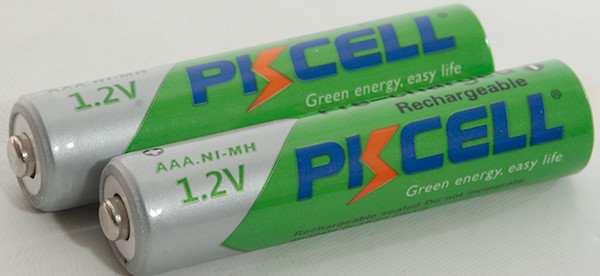 Official specifications:


Model:

AAA



Dimension (max): Diameter:10.5(mm) Height:44.5(mm)

Capacity: 850(mAH)

Norminal Voltage: 1.2(V)

Standard Charge Current: 85(mA) Time:15(H)

Rapid Charge Current: 255(mA) Time:4(H)

Reference Weight: 13.5g/Pcs

Ready to Use NiMh Rechargeable Battery

AAA

/850mAh/4Pcs/Blister


Maximum temperature raise at different discharge currents: 1A:+2,2°C, 2A:+4,9°C, 3A:+7,8°C, 5A:+12,3°C
Medium capacity
AAA
batteries from
PKC
ell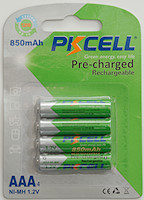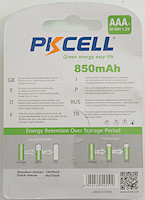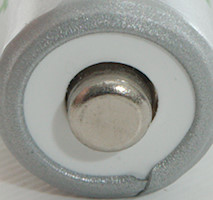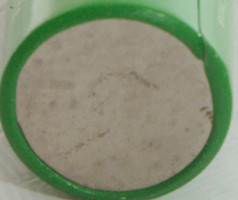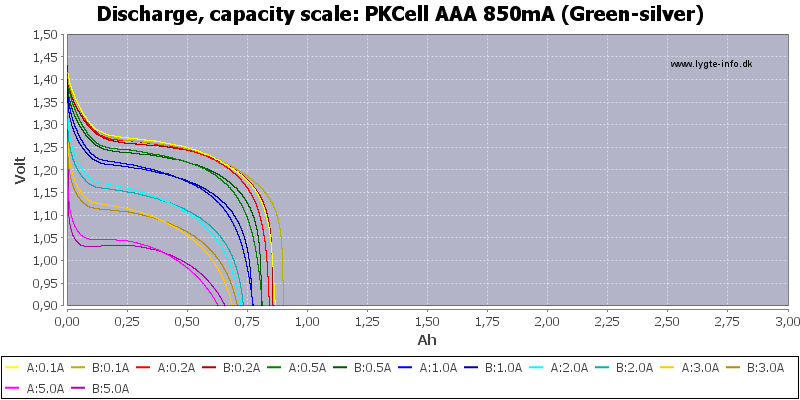 Discharge curves looks fine for NiMH with 850mAh capacity. I could have wished for better tracking between the cell, but it is not a problem.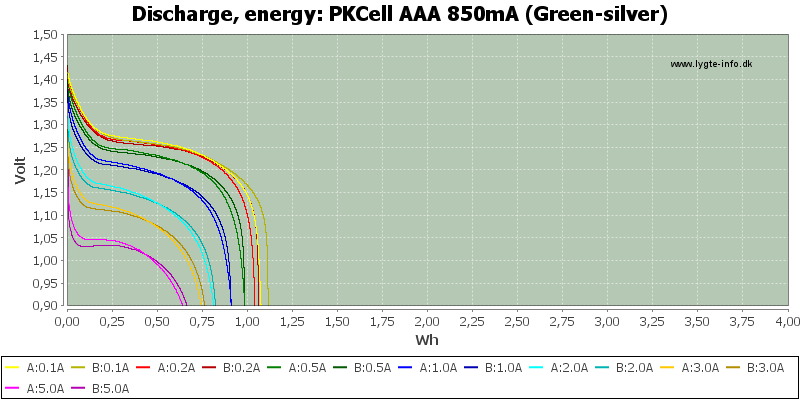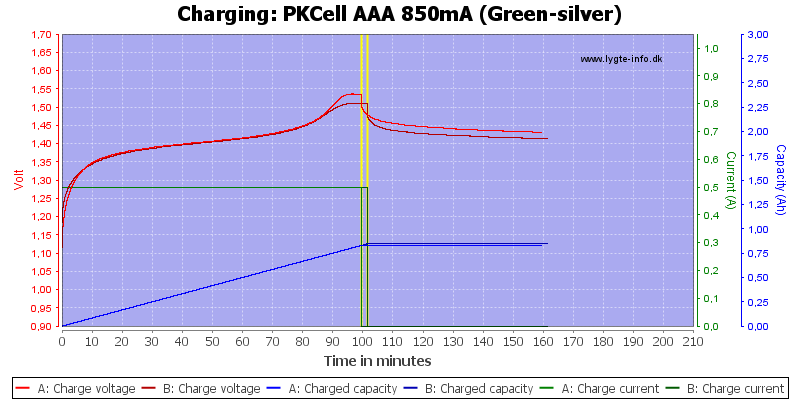 Conclusion
These cells looks fairly good.
Notes and links
How is the test done and how to read the charts
Compare to other AA/AAA batteries: Alkaline/NiMH/Lithium