Golisi IMR20700 3200mAh S32 (Black) 2018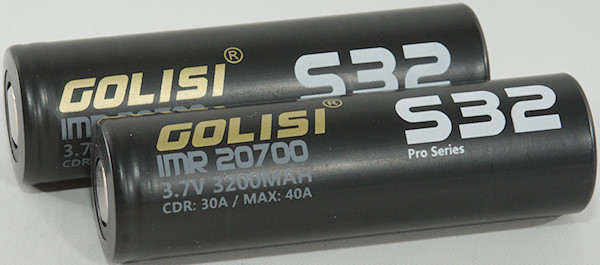 Official specifications:


Size: 20 × 70mm

Model: 20700

Capacity: 3200mAh

Constant Current: 30A

Nominal Voltage: 3.7V

Charging cut-off voltage: 4.20±0.05V

Cycle times: >800

Charging Time: 2.5H(with Golisi Charger)

Operate temperature: Charging(0-45?), Discharging(-20-60?)

Storage Temperature: Room temperature, dry place


This battery is a high current one and is of the never sizes.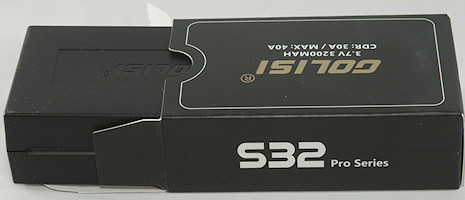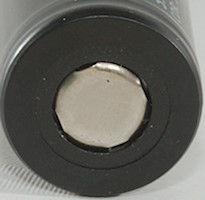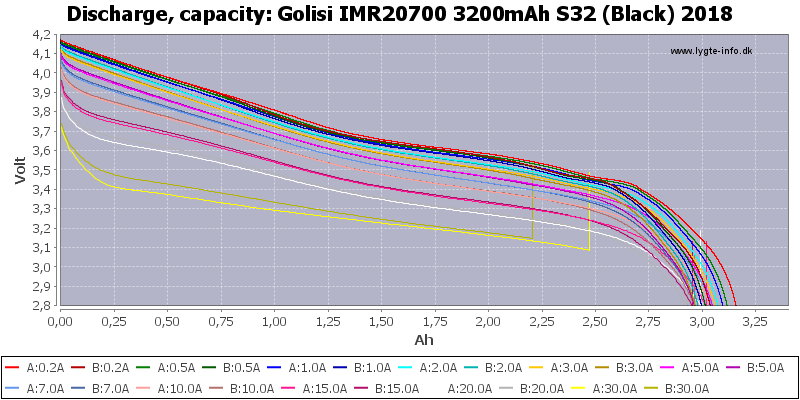 The two batteries do not match completely, the capacity is nearly constant at any load.
At 30A I had to stop early due to temperature.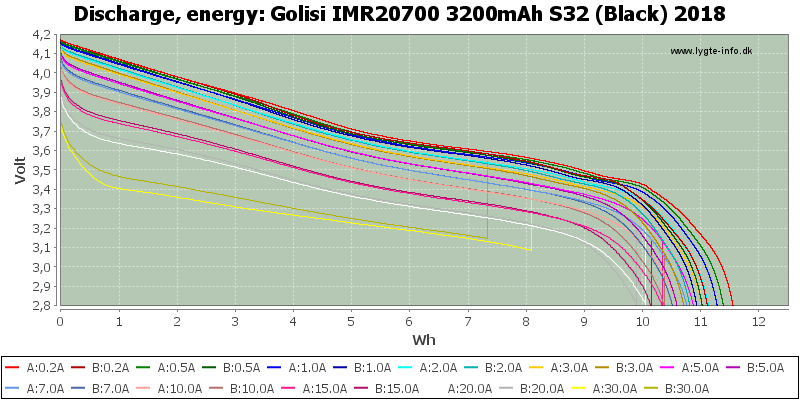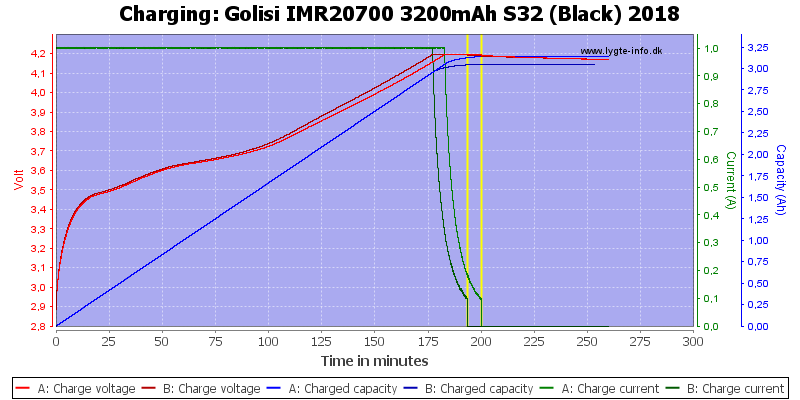 Conclusion
This battery looks like a fairly good high current cell.
Notes and links
The batteries was supplied by Golisi for review.
How is the test done and how to read the charts
How is a protected LiIon battery constructed
More about button top and flat top batteries
Compare to 26650 and other batteries