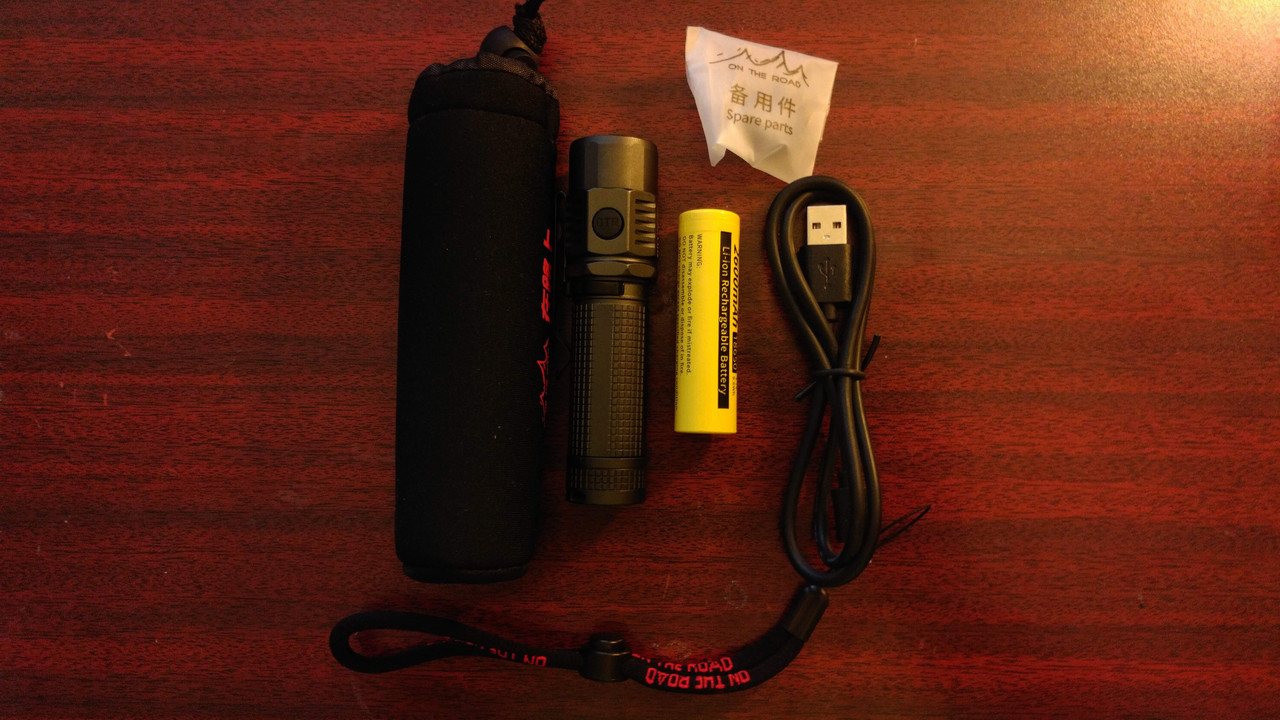 So thanks to Beam0, I got the On the Road U18!
For 25$US, and 21$US with a special coupon when I bought it, the U18 is absolutely fabulous in terms of bang for buck.
Now, it uses an approximately 3800k CCT XPL LED. With an OP reflector, there is a small tint shift on a white wall. However, I can't see it outdoors. It is not a high CRI LED as I immediately noticed while shining it on fruits, especially compared to my S42's 219C 90CRI. The light emitted is yellow with a bit of green though. Not as bad as the XPL2 or XHP70.2, but not good.
It is not a big problem however, as I am going to be replace with a Samsung LH351D 4000k R9070 90CRI. And since it uses a buck driver, and the forward voltage of the LH351D is much lower than the XPL, I will be able to get stable brightness for quite a bit longer on max.
Now, onto the light itself.
It is really a great light. Build quality is great, threads are well lubed, it comes with a nice 3500-4000k LED option as stated before, has a great UI, straight shortcut to turbo, a magnetic tailcap, and can charge via micro-USB. Good knurling too.
And comes with a great pouch and an 18650. Best range of accessories I got from a single 18650 light ever, even at the 25$ asking price, and even better at the 21$US I bought it at.
All in all, probably going to become my EDC from now on, especially when I will replace it with a Samsung LH351D. The UI is much better than the Thorfire TK15 UI, the long press is more like a medium press, and turns on very quickly, and double tap to turbo!
All in all, 8.5/10 light, and 9/10 package.
Link to it if you want to buy it:
https://www.gearbest.com/led-flashlights/pp_674251.html?wid=1433363#good...