I`ve been collecting camp lanterns since 2015 or 2014, and this is sort of illumination that I use most. So i`ve tested almost all the good brand stuff and a lot of budget ones. And, guys, this stuff is best deal for price that I met since then.
though Gearbest stopped selling this model some years ago, looks like you can buy it at Amazon here with only difference in a name
SPECS
- LED type: SMD2835
- LED quantity: 82
- Max. lumens output: 350LM
- Min. lumens output: 3LM
- Power rating: 4.5W
- Light color: white / warm white / red
- Color temperature range: 2700K – 6500K
- Press the top switch SW2 to adjust brightness and color temperature
- Memory function and reverse polarity protection
- Low battery indicator function
- Support USB charging method, equipped with battery indicator
- The bottom is equipped with magnetic end
- Waterproof standard: IP65
- Material: ABS + PC + Aluminum alloy
PACKAGE AND APPEARANCE
Heh, here is nothing attractive. You get exactly as much as you pay. Though, comparing to Convoy which cost the same, package is definitely better. It has some design, at least ).
Worst is that this package didn't survive travel from me from China, but as long as T1 wasn`t damaged at all, I don't care. If you want good looking premium camp light for a gift, CL25R is your choice. T1 doesn't have any chance here, package look cheap.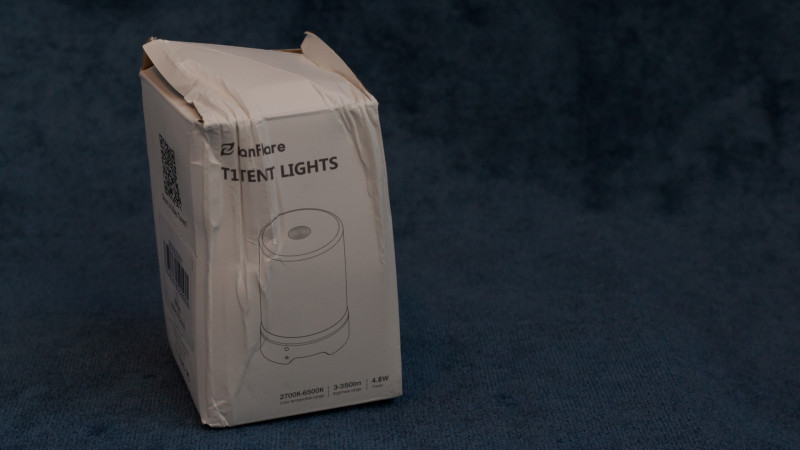 It includes all the basic stuff: T1 itself, micro-usb charge cable, o-ring (absent on photo, i`ve lost it), brief manual, battery.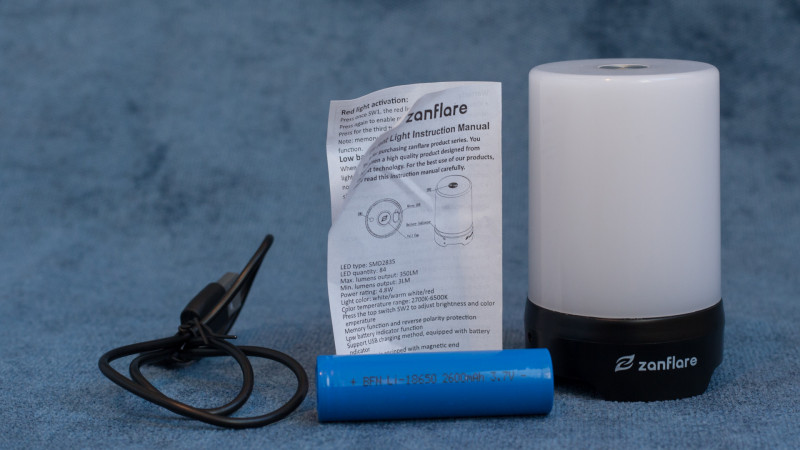 Аnd here is T1. 98х46mm plastic cylinder with black base. Conceptually and constructively it repeats CL25R. Difference is that last one has both end protected with black plastic, T1 has upper part semitransparent as sides. Good for illumination, bad for situation it falls to something solid. CL25R survived a lot of fallings with no damage at all. Here i`m not such sure. But, again,there will be no blind spot under upper part like in case of CL25R in hang mode.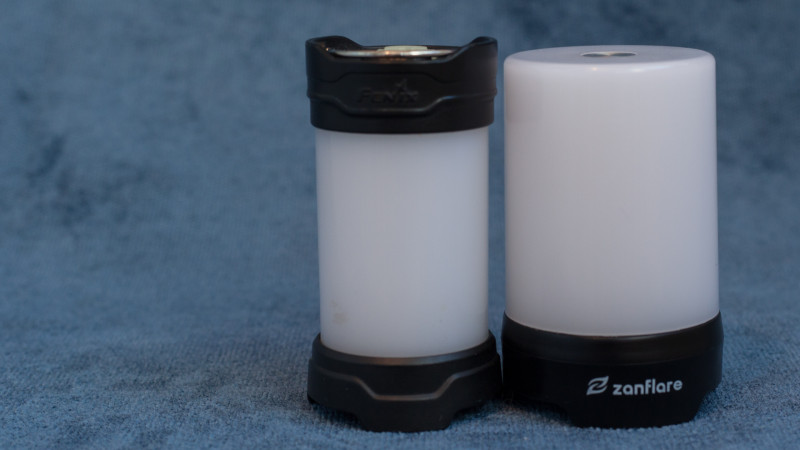 For the rest – no gaps, no defects of plastic, no scratches etc. T1 feels budget thing, but definetely not cheap one, like tons of stuff I tested. I bet most of you own these terrible UFOs with blue light, clones of Suboos. They feel chep and unreliable. But this one – does not.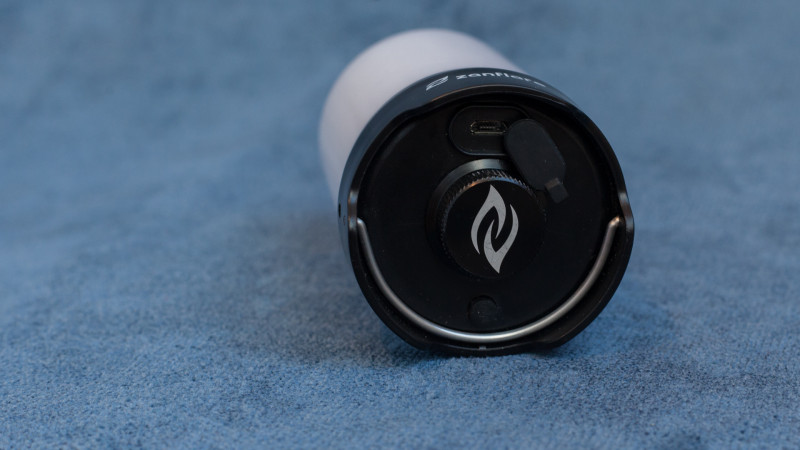 Bottom side includes:
1) battery compartment cover. And here is, I suppose, the only bad detail – threads are dry and machinery is so-so. I lubricated them, what fixed situation little bit. But still, threads could be better.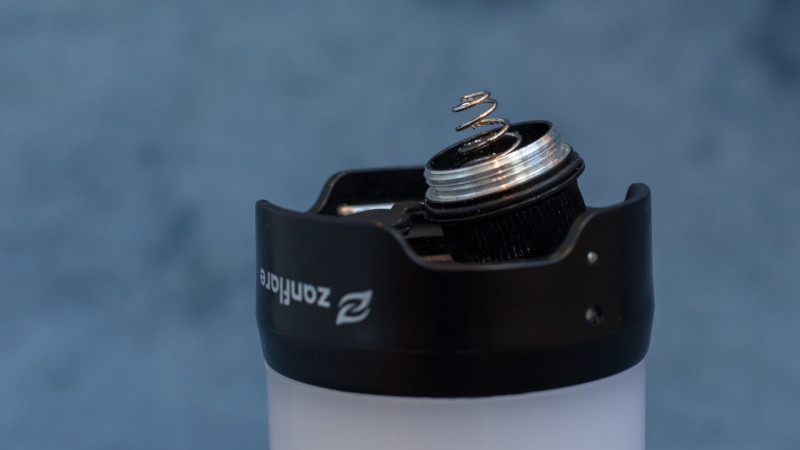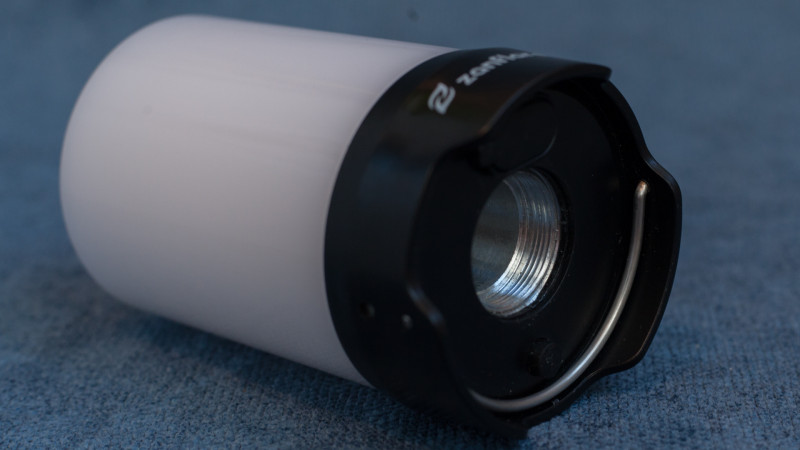 Btw. This cover has strong magnet, easy keeps T1 horizontally.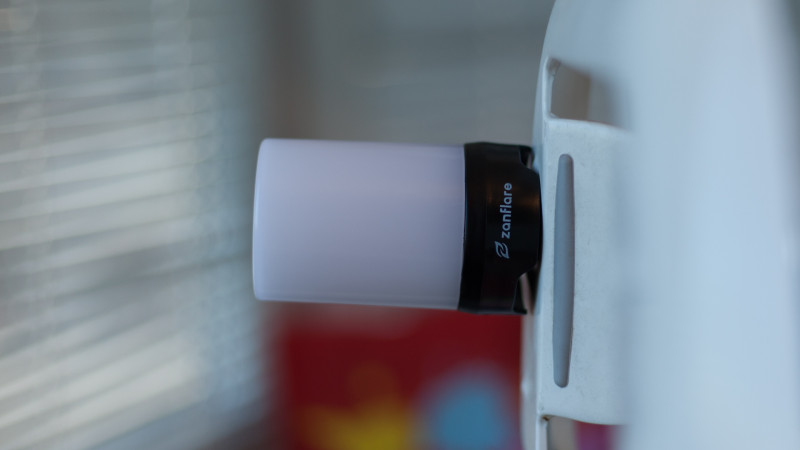 2) micro-usb plug, good and tight one. I`ve met expensive lights with worse plug
3) button.
4) hang arch (or loop…not sure for proper word, pic says for itself)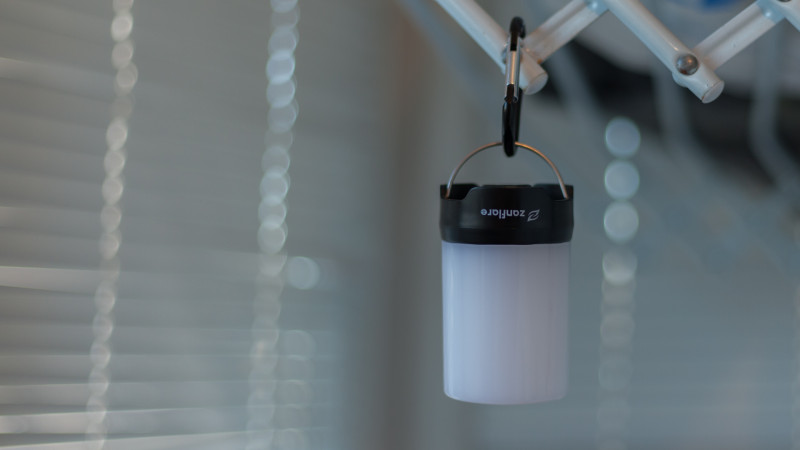 As CL25R, the core of T1 is aliminium cylinder with lots of SMD LEDs around. That is a good decision.
Upper part is semi-transparent and has metal round in the centre, this one serves as touch-panel.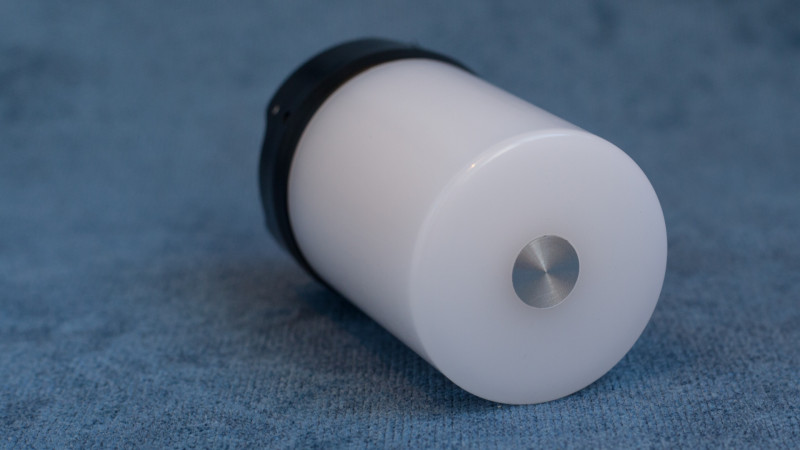 T1 plastic body is matte and thick. I pressed it with force – no cracks, bad sounds, any moving from bottom part. Seems to be reliable.
Ah, battery stated to be 2600mah and, to my surpise – it is. Seems that 2600 cost almost the same as 2200 now and manufacturer made a honest decision not to save dime on users.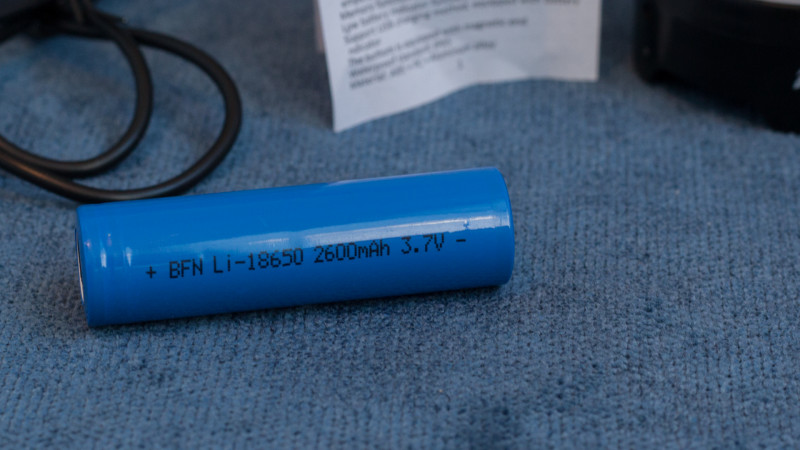 Overall, T1 looks simple but this is a good simplicity. Not cheap no-name stuff.
UI
Simple and convenient.
Black button from any state – RED – RED SOS – OFFF
Upper metal circle – with easiest touch of finger it turns CW on, 2nd brief touch – WW.
Hold finger upon it and set brightness. 1-100% run takes about two seconds.
What is great – both CW and NW has memory mode. That is really cool, unexpectedly for such cheap budget thing.
UPD UI is even better than i thought
some new details:
There are 3 modes.
1. is cool blue light mode with brightness ramping
2. is a selected color temp mode that ramps up and down
3. is the color temp mode that ramps from cool blue to 2500k incandescent. (You select this color temp for use in mode 2)
The 4th mode is the red light button at the button, which also shuts the light off. 1 press, turns red on, one more press is flashing red, one more is light off.
So basically you start off by double tapping the sensor. This gets you into color temp mode. You ramp it to the desired temp, then tap the sensor and it puts you into mode 2 where your selected temp brightness can now be ramped up and down.
PERFORMANCE
CW is stated to be 6500К\350lums
WW – 2700К\250lums
What bout WW, no matter how I measured – result was the same, about 55% of max CW. So it is likely to be around 175-180lums, which is good number as well.
What about tint – as you can expect. WW is warmer than CL25R, CW is colder -) see pics.
To get 4000-5000K for 20$…that would be too good to be truth.
For kitchen size room, CW max is way too much, I often use CL09 for midnight rea and book time, and 30 lum mode is my choice. And here you get almost 10 times more…But it`s good to have such mode and not use it, rather to want use it and not to have.
What is great is that you have choice of WW , cozy and old-fashioned and CW – bright.
And, yeah, CW here is visibly brighter than the max mode of CL25R.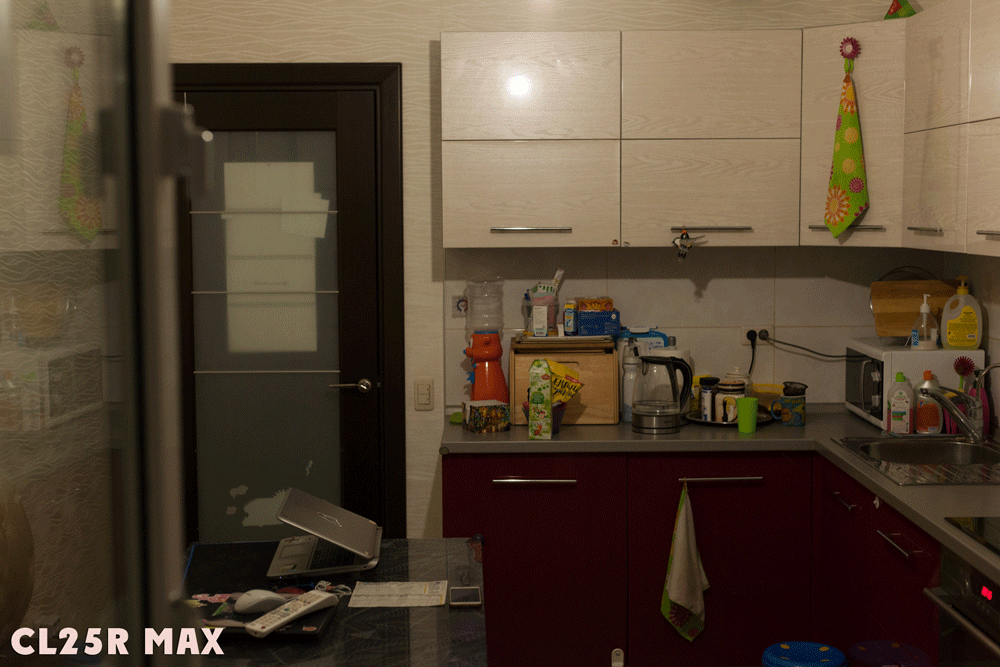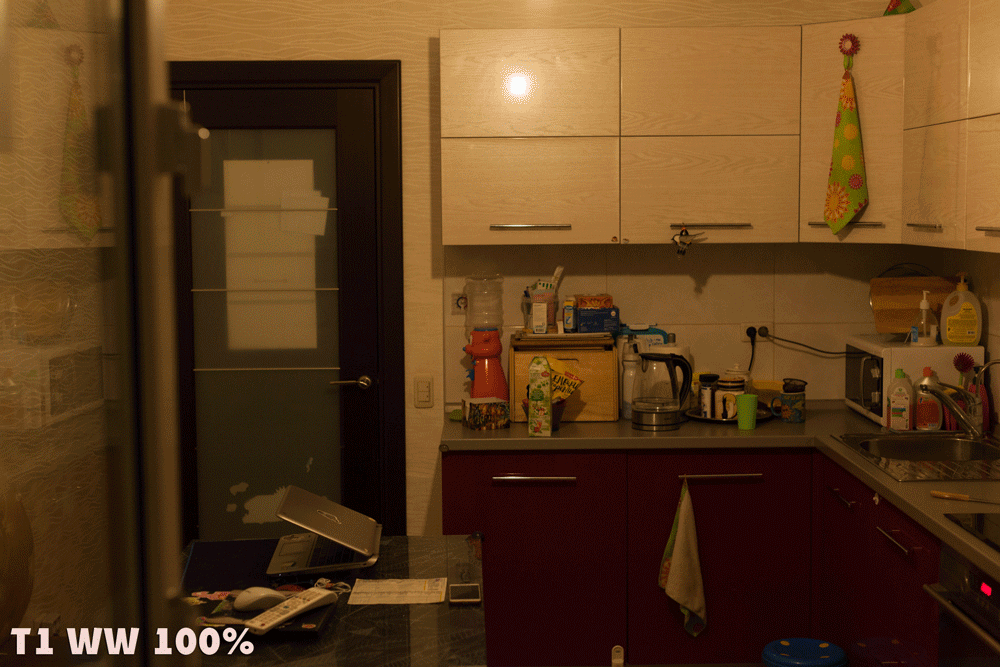 A lot tests with different batteries gives the result that I expected, besides strange line for VTC6. Strange, strange performance. I run tests twice – the same result. Battery is virgin and authentic from nkon.nl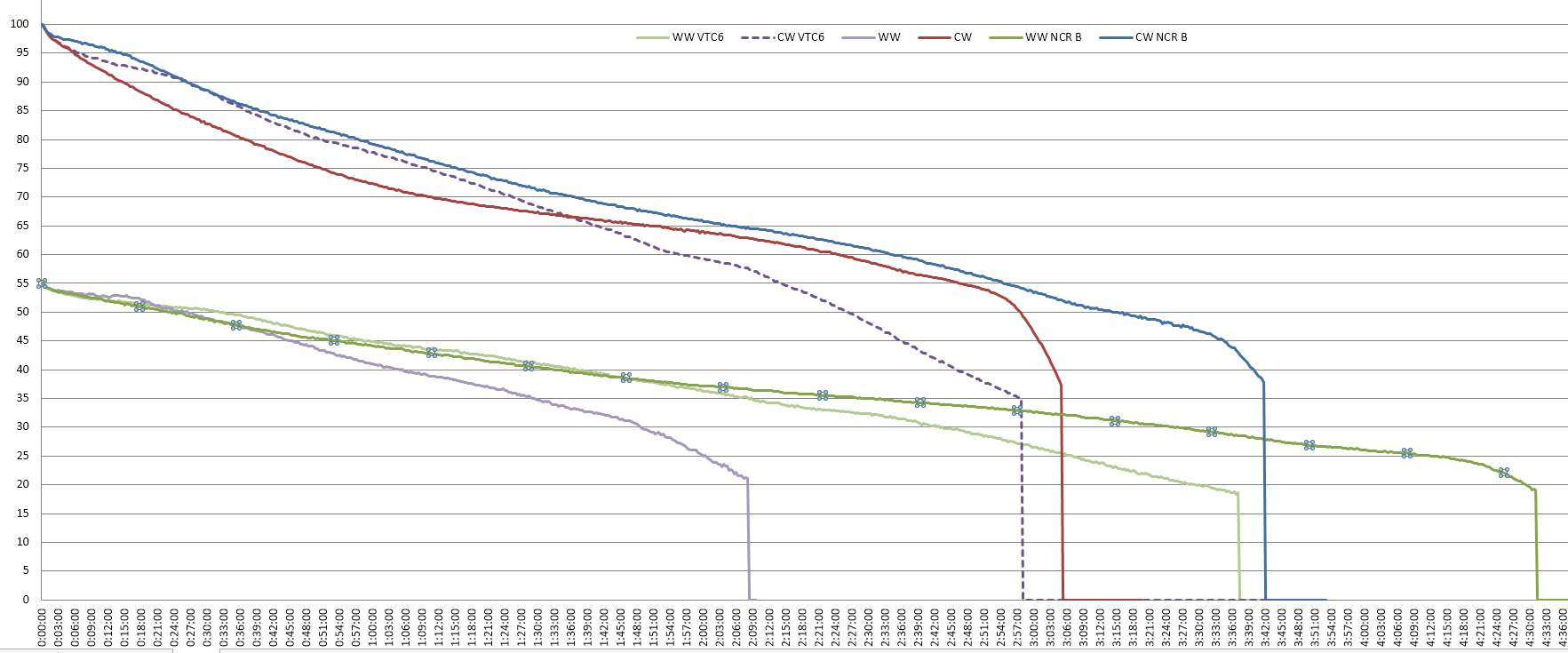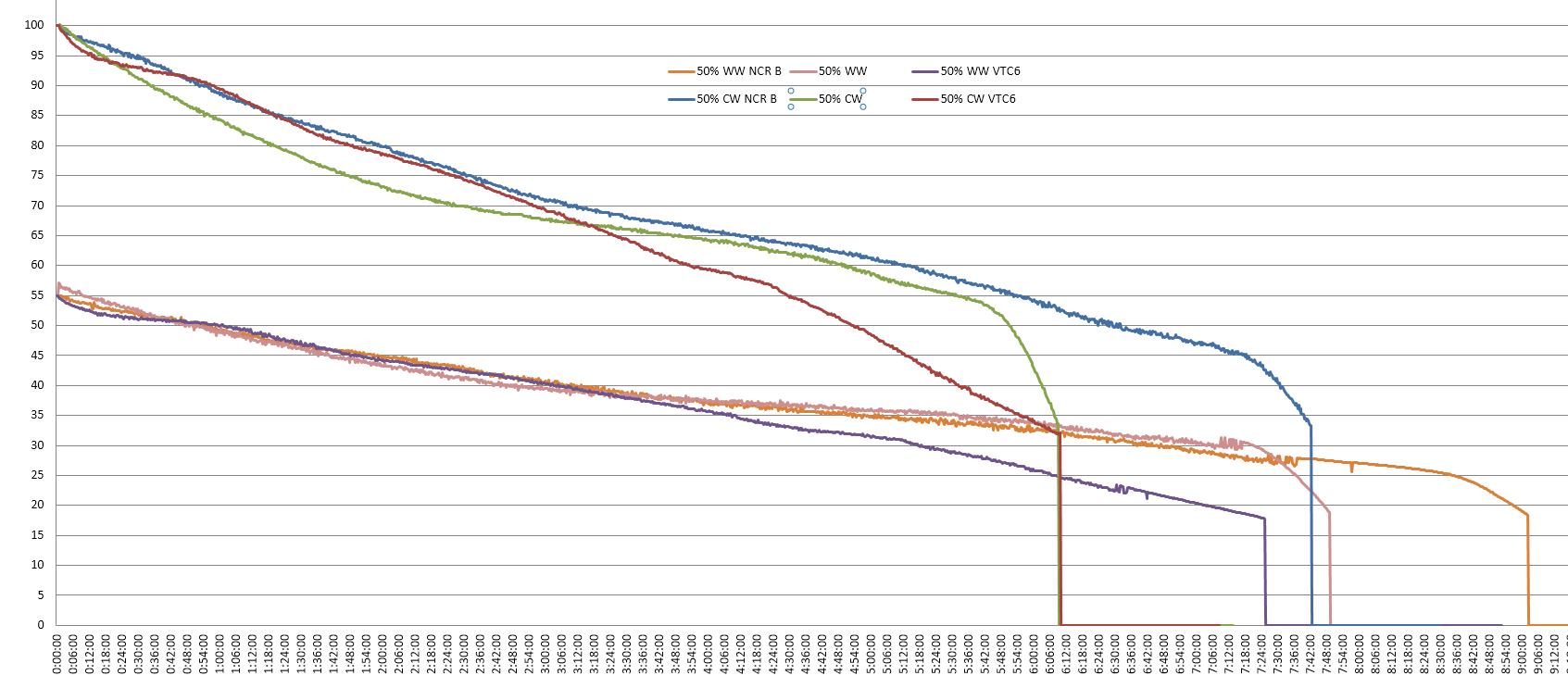 . Not stabilized. But for these money you shouldn't expect to get it.
Red light is BRIGHT. And for tent this may be too bright. 2 brightness levels would be a good option.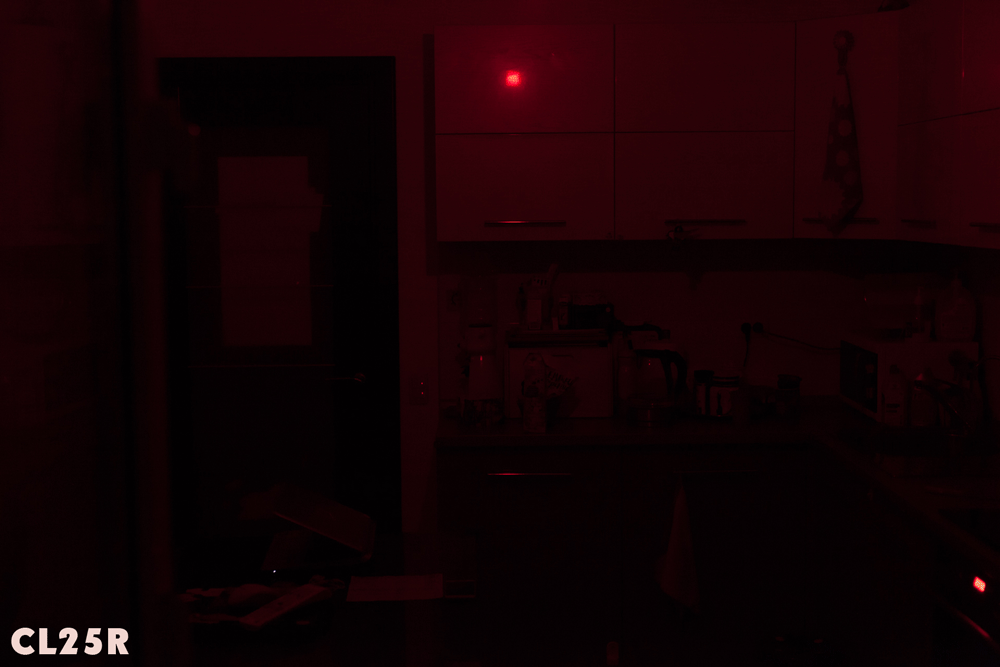 Charge amperage is great, 1А.
And here is coolest feature. T1 FULLY works from external powersource – powerbank or wall adaptor. You can put max brightness here and it will be 100% stabilized. See runtime chart that I got with Xiaomi 1000mah powerbank. Superb results.
T1 cuts off at 3.1v, so you can use unprotected batteries.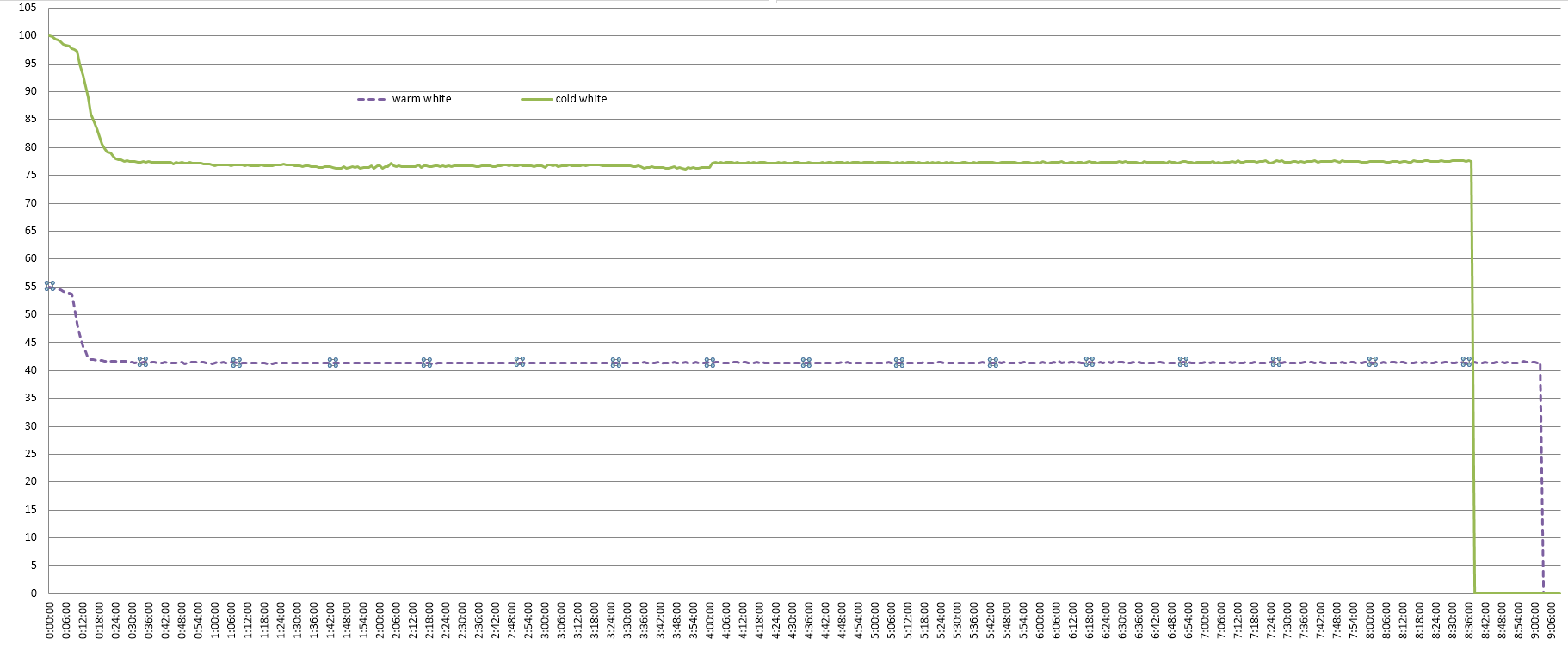 OVERALL
Bravo (applause)!
For its price you cannot get any better deal. Seriously. All cheaper stuff are way to worse. Closest brand models cost at least twice.
If you need 100% reliably and bulletproof light for serious tourism – CL25R is your choice, it`ll survive anything.
For simple needs like camping, home back-up light, fishing etc I strongly believe that T1 has no rival around. Even if it breaks, it will not empty your wallet.
+ red\CW\WW
+ 1A charge amperage
+ good brightness
+ stepless dimming
+ full powerbank support with 100% stabilized max modes
+ good build quality
+ 2600mah battery included
+ soo much affordable price tag
+ strong magnet
- dry threads
-+ red light is too bright
upd.
1) I didnt see any PWM-shimmering at any mode. even at lowest brightness.
2) i put T1 in the jar with water. It doesnt sink, has positive buoyancy. After i forced it to dive for some minutes, there was no water under plug and at threads.
I think T1 will survive any rain, and for its positive buoyancy it will not sink down to the unevitable point when water pressure will find its way inside.