There are few 16340 L-shaped lights. That is why I enthusiastically took a chance to review Fenix LD15R which local dealer sent me for Russian review. I decided to translate it into English as well for you.
manual
here is product page at Fenix website
you can buy Fenix LR15R at
➤ AMAZON
➤ ALIEXPRESS
➤ NITETORCH they generously offered 20% code HJK5KDNQ valid for all the items in store, including other brands
PACKAGE AND APPEARANCE
As you can expect – good package, with good design and overall quality. Good when LD15R is supposed to be a gift, it looks quite expensive.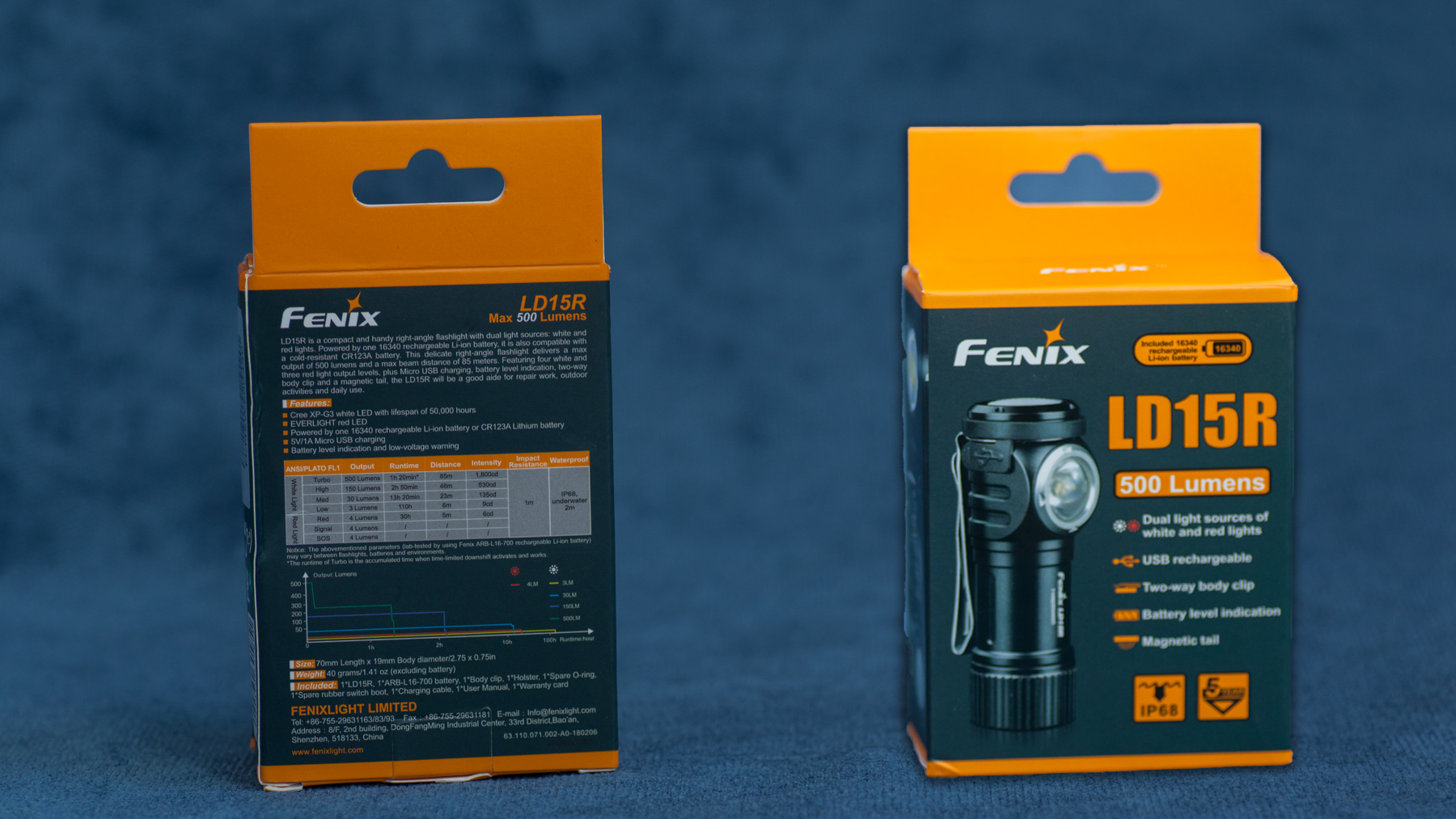 Inside: layer of plastic with includes.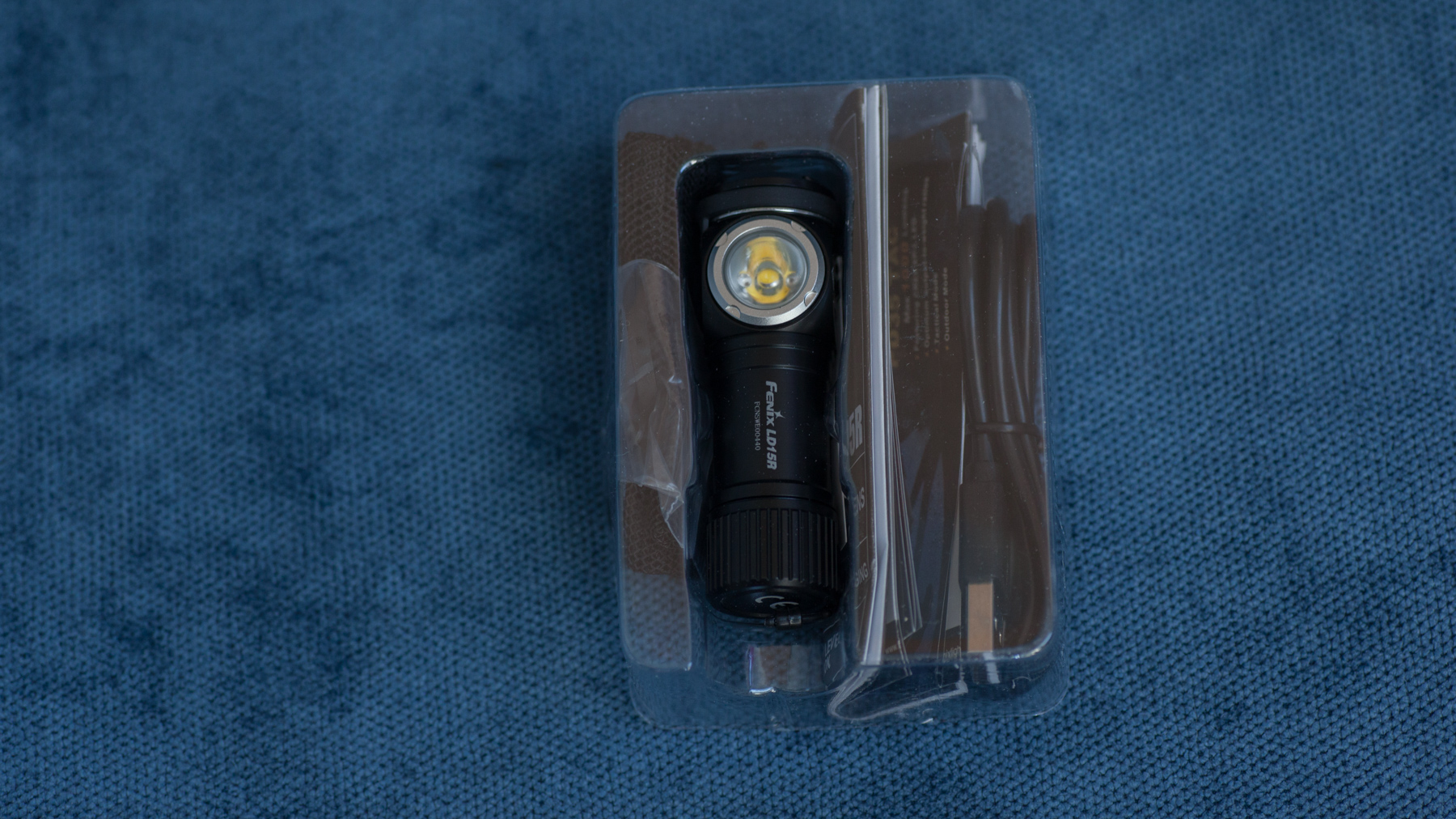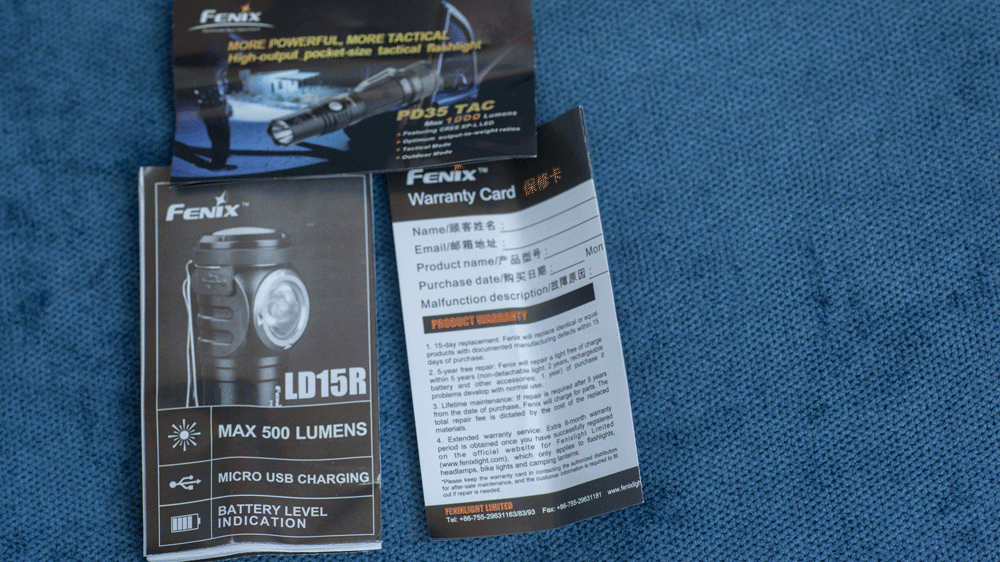 And light itself. It has modes size, just 70х19mm. Body is smooth, no knurling. But with such size and unremovable clip that doesn matter, grip will be firm.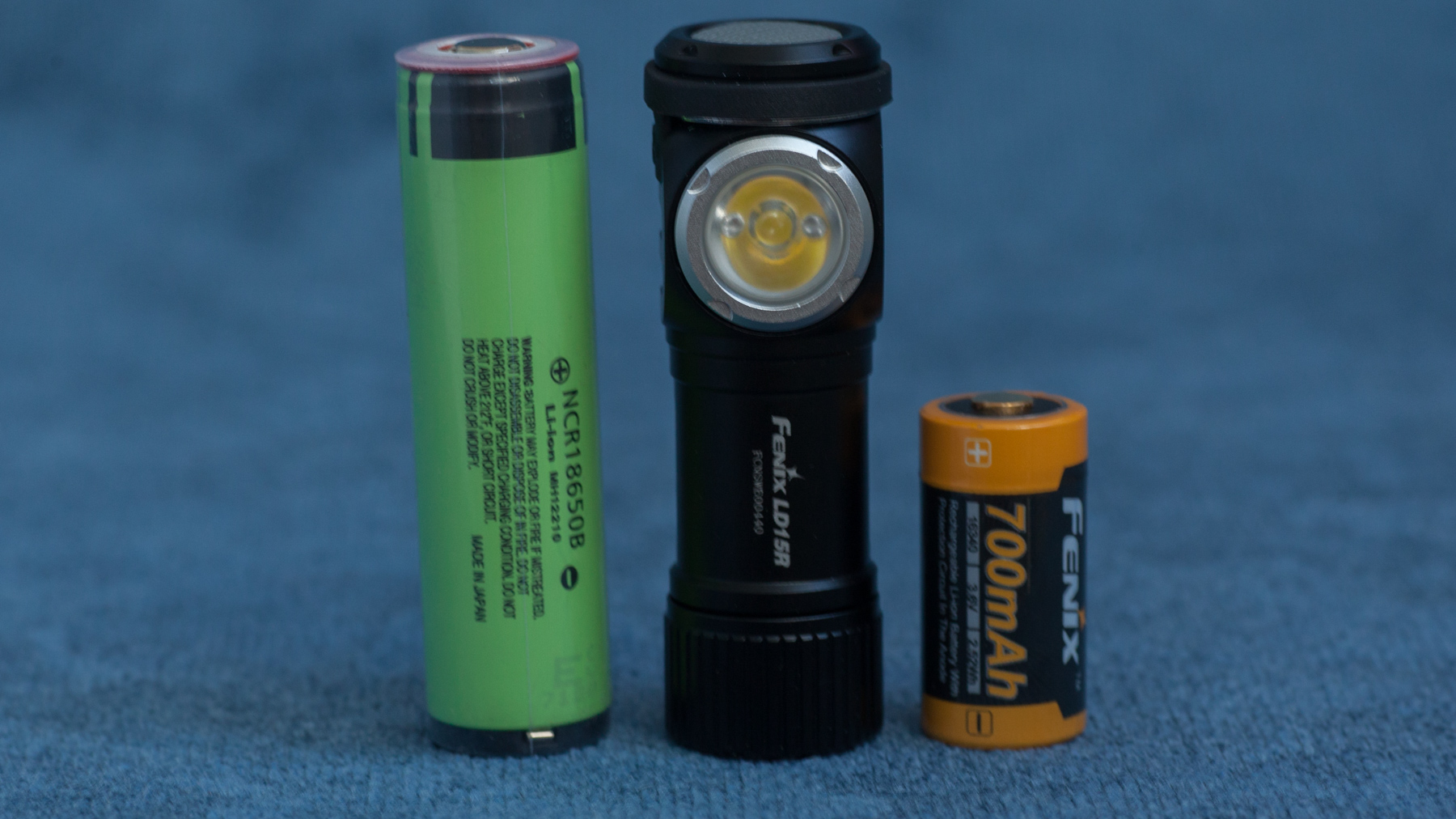 Though it is quite unusual thing, LD15R looks attractive. Small, well-built thing with pleasant design.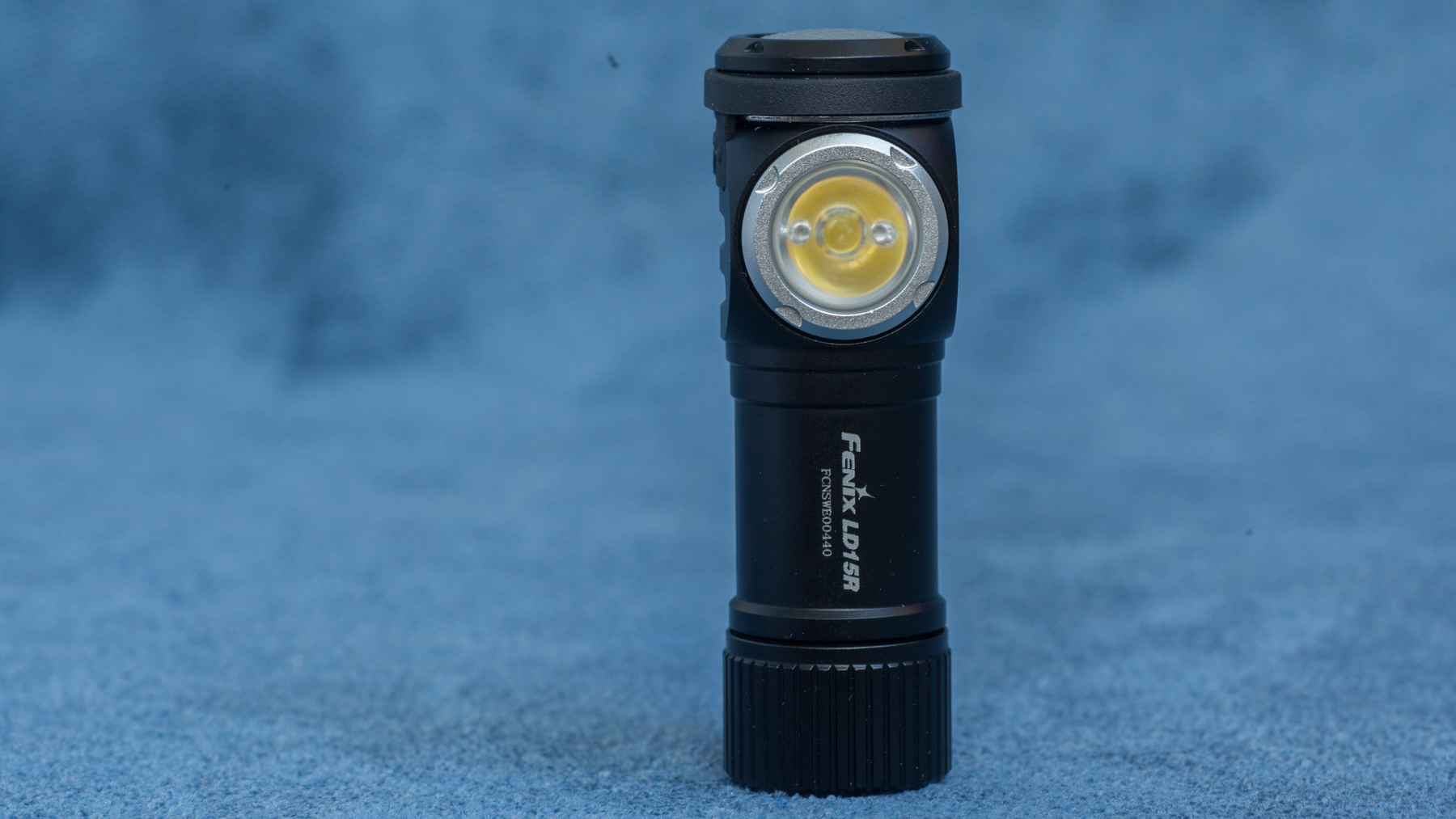 It totally fits palm of your hand. But with L-shape it`ll be painful to use it as primary light, you have to bent your palm out of shape and face something similar tunnel syndrome.
But as far as I see, manufacturer doesn't see LR15R as primary light, that an addition to your gear. Sort of backup light that you can keep hooked to backpack.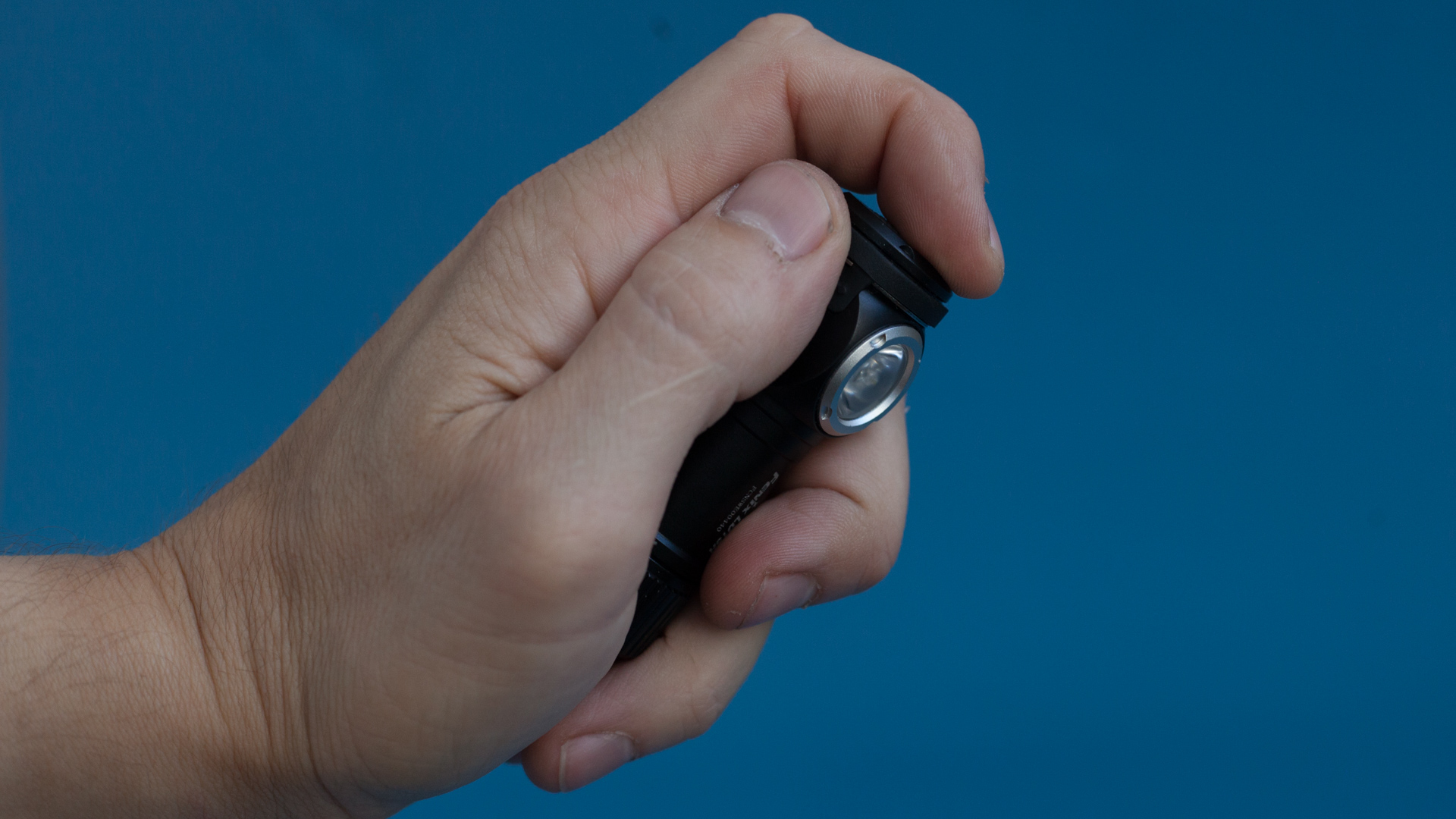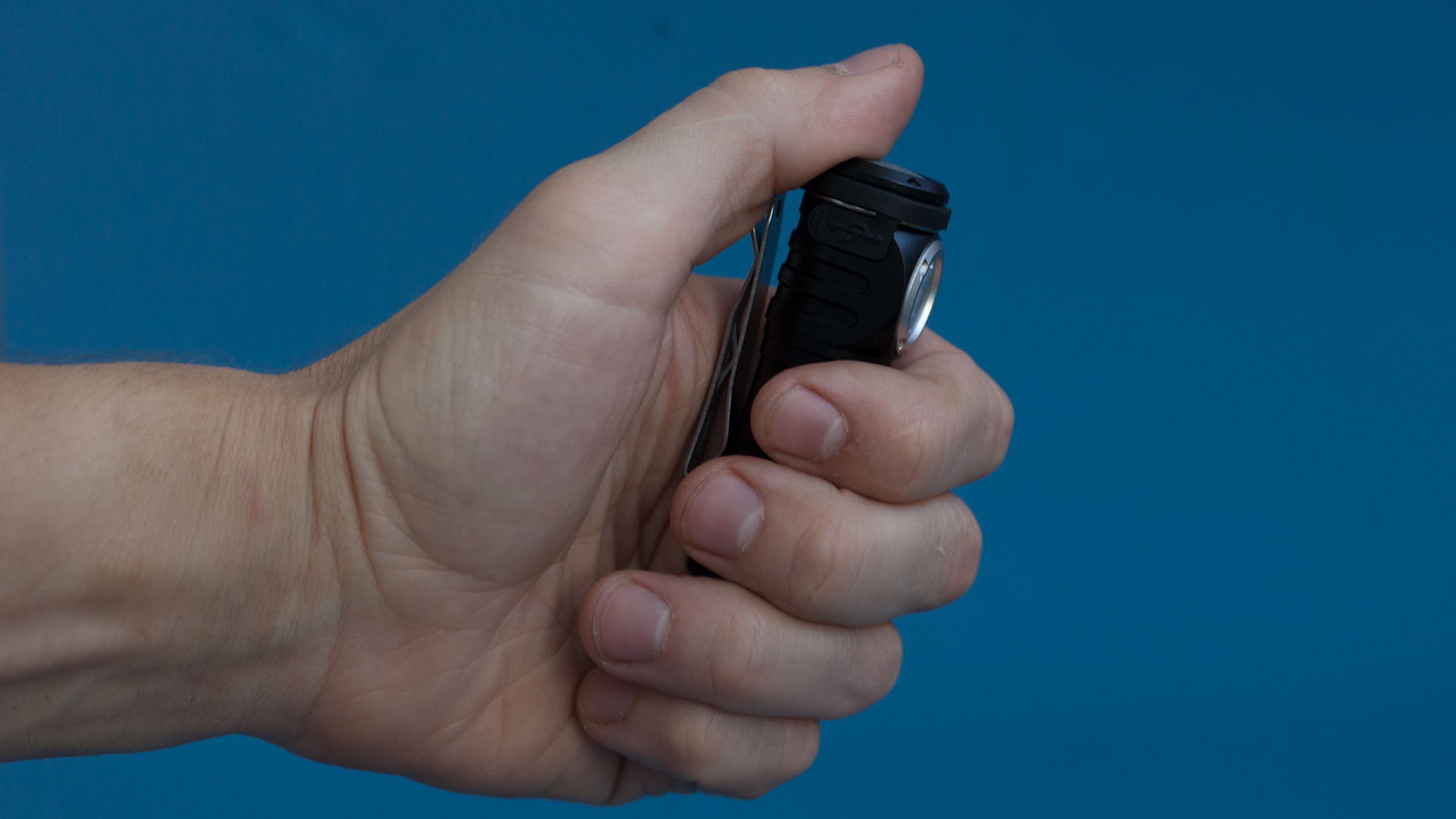 Clip is 2-sided and you cannot take it off neither adjust it. Last is bad, coz when you clip LR15R to backpack you cannot precisely point light where you want.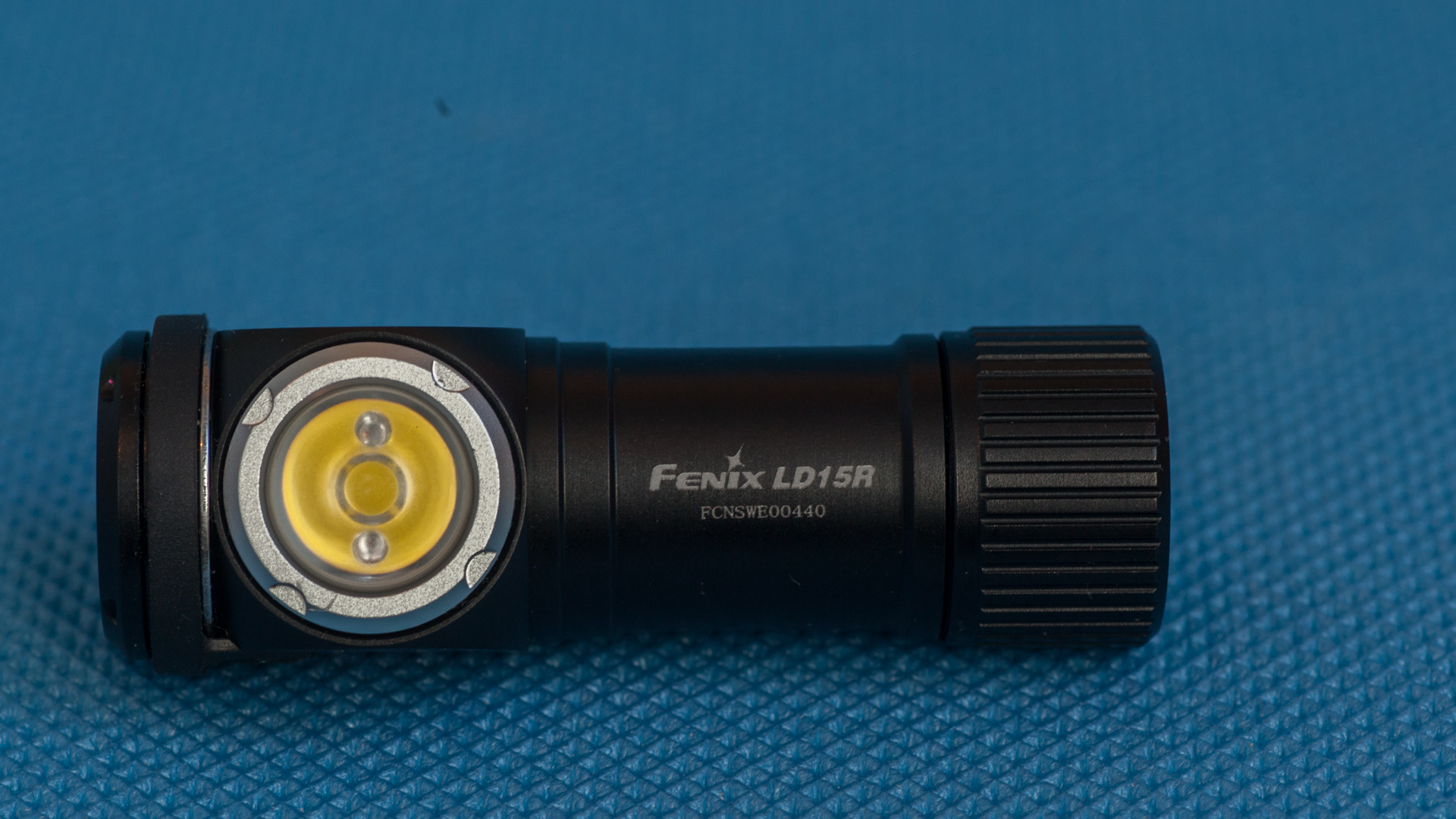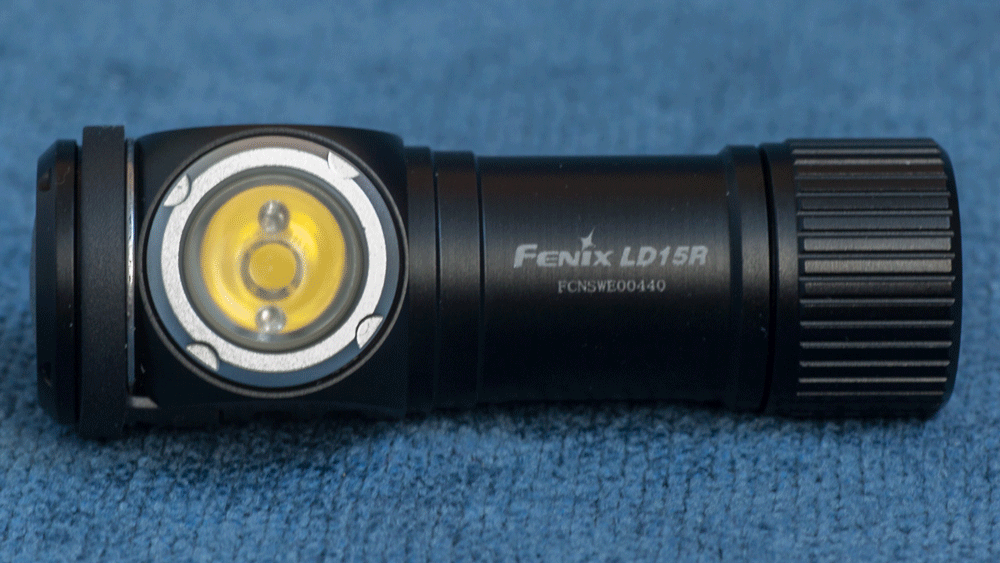 Tailcover is flat, flashlight stays "candle" easily.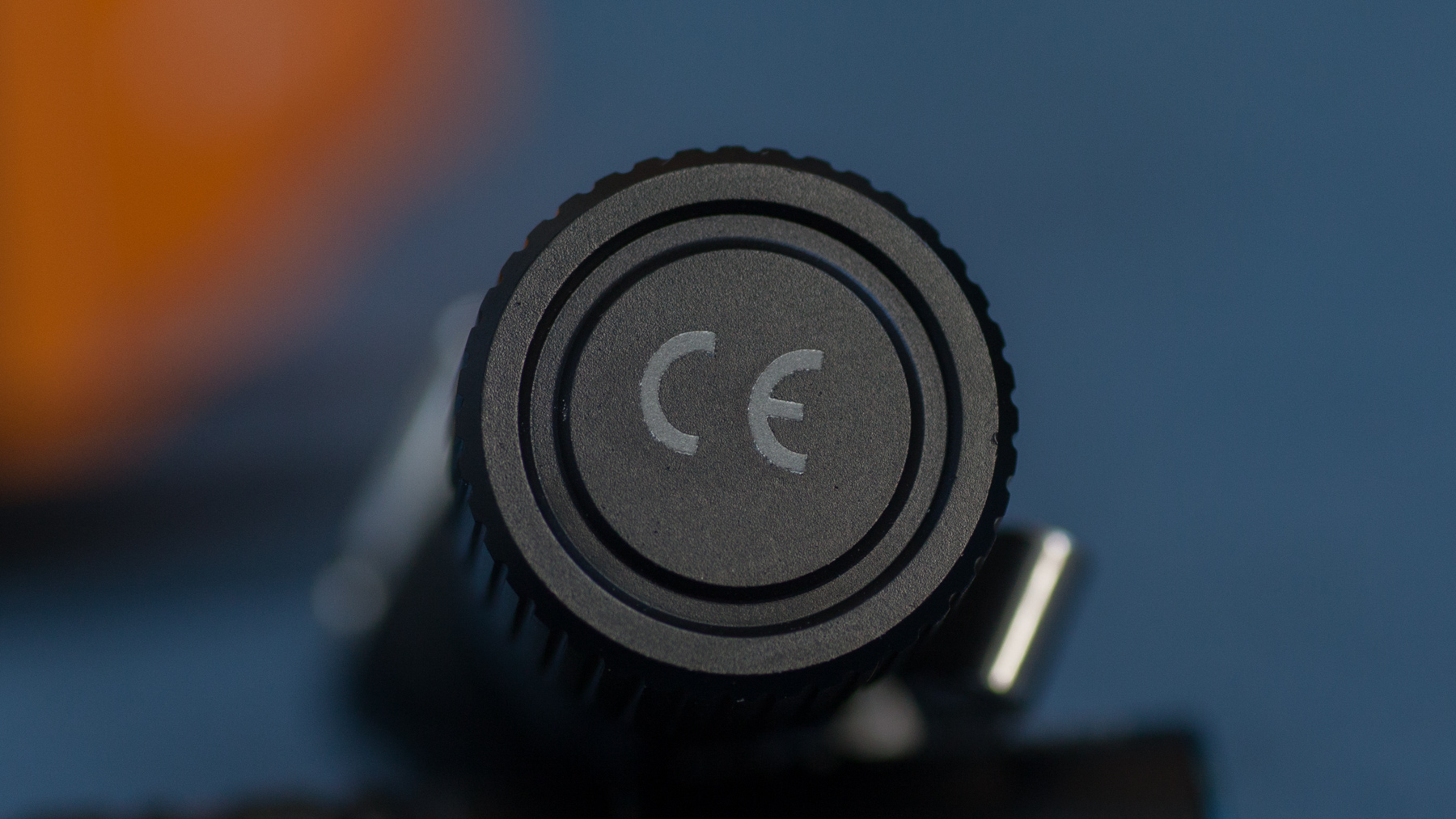 LD15R support modern tendency to install magnet in tail. It is strong and firmly keeps flashlight horizontally even when square of touch is small. Wide notches around tail make it easier to unscrew it even with gloves on.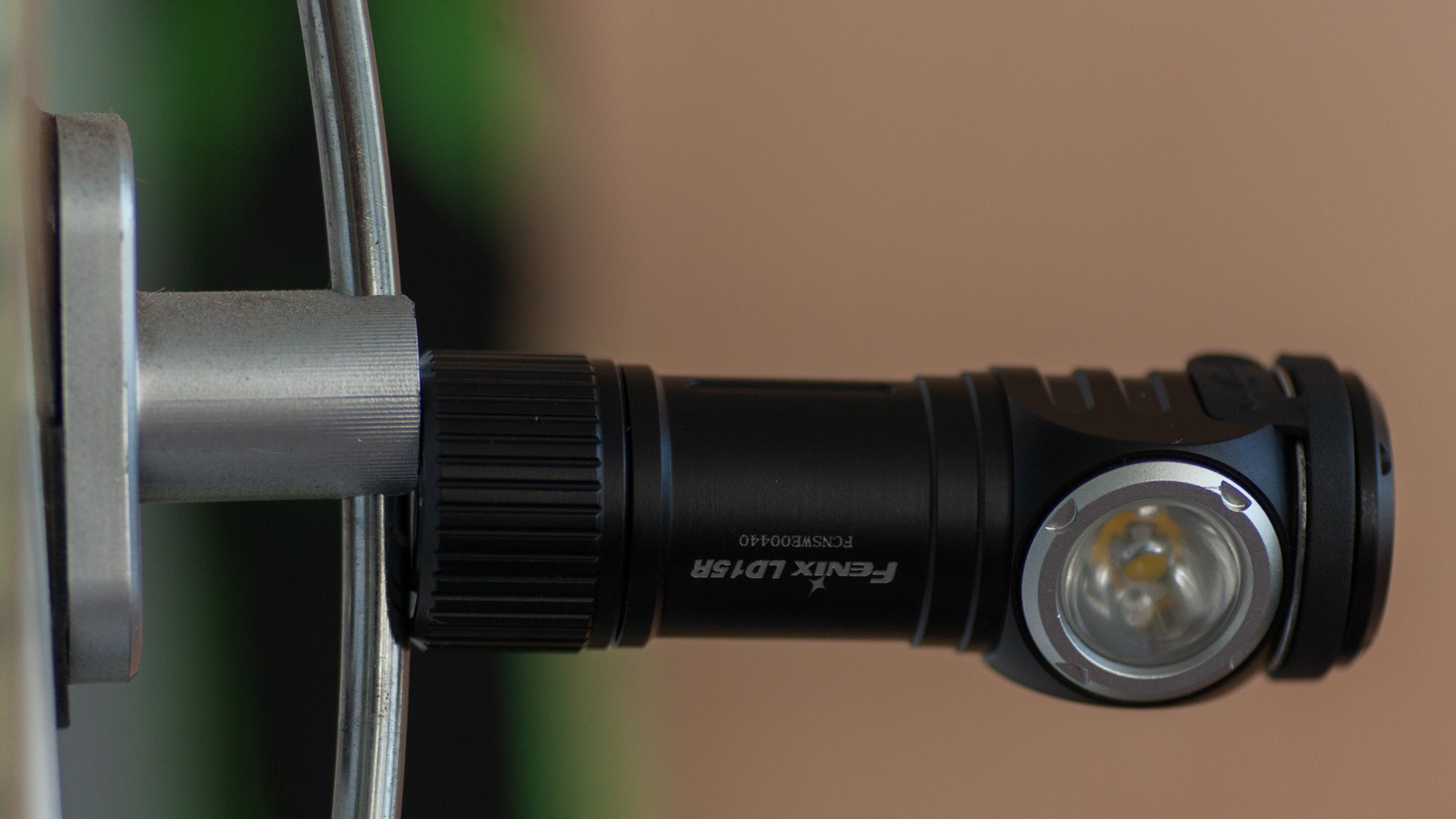 Threads are wide and well-lubricated. Tailcap moves on them smoothly.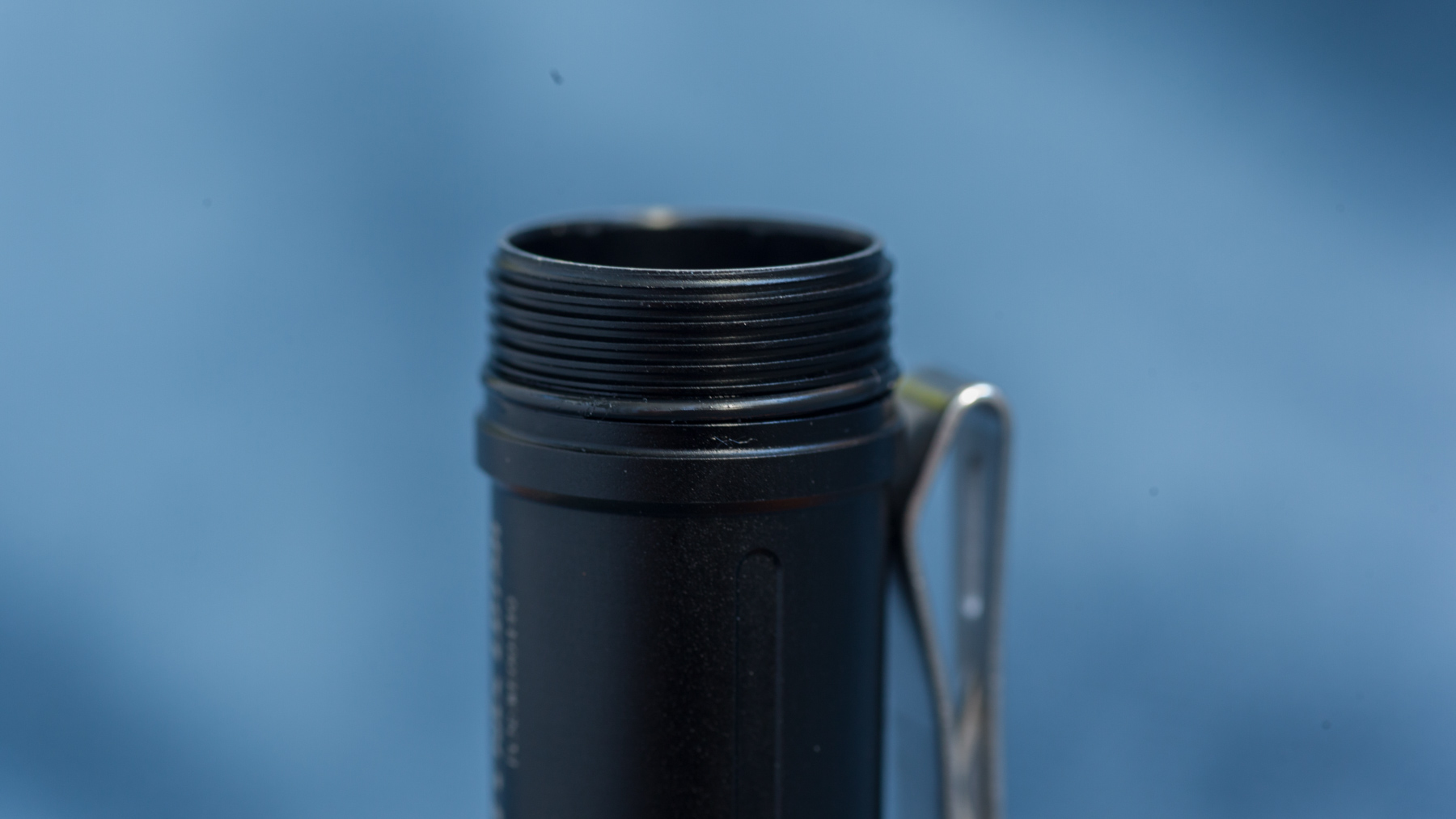 Thick inside of tailcap is quite thick.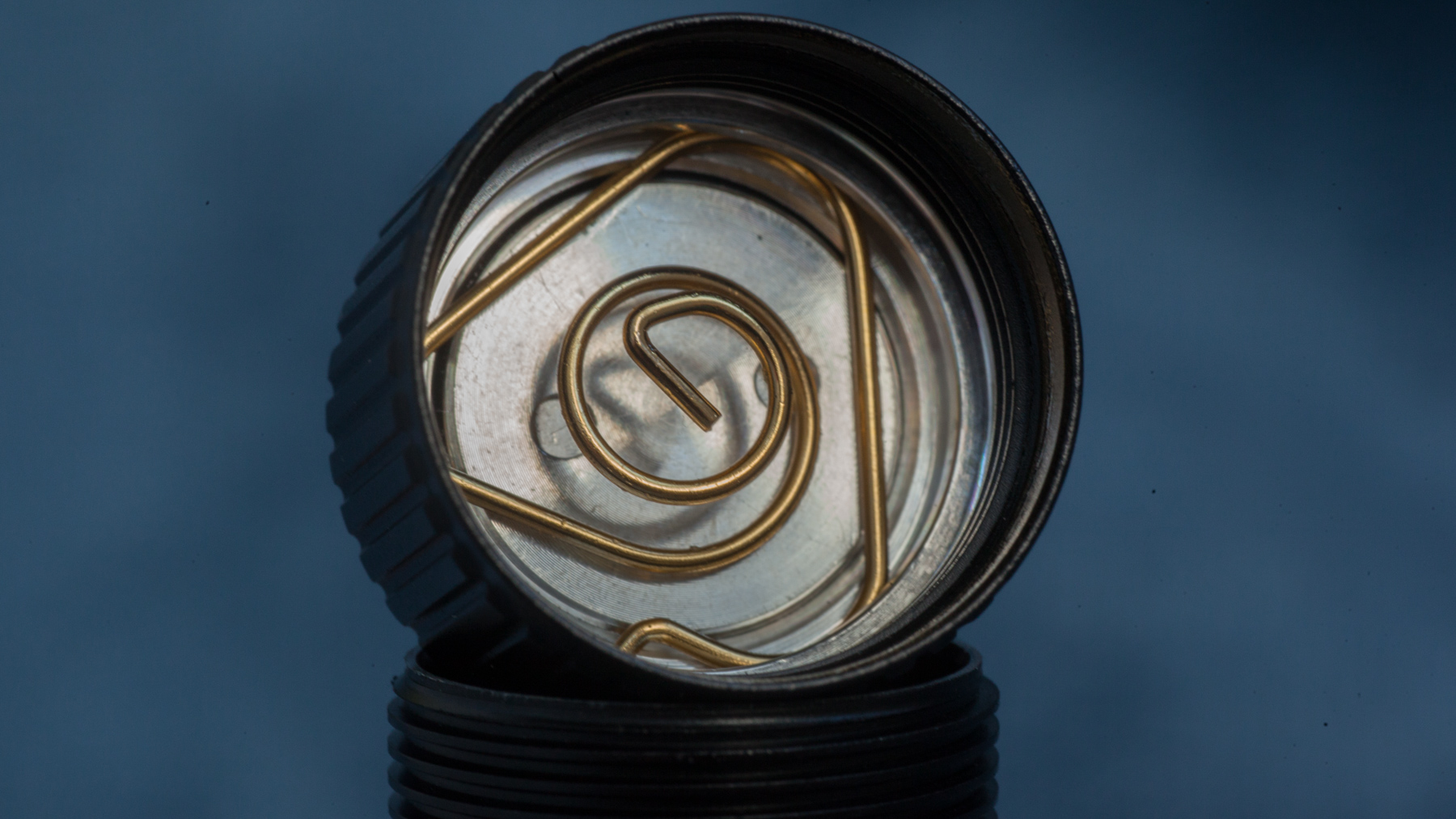 There is no spring at the head, contact plate instead. No problem, that is not tactic light and no one will put it under rifle.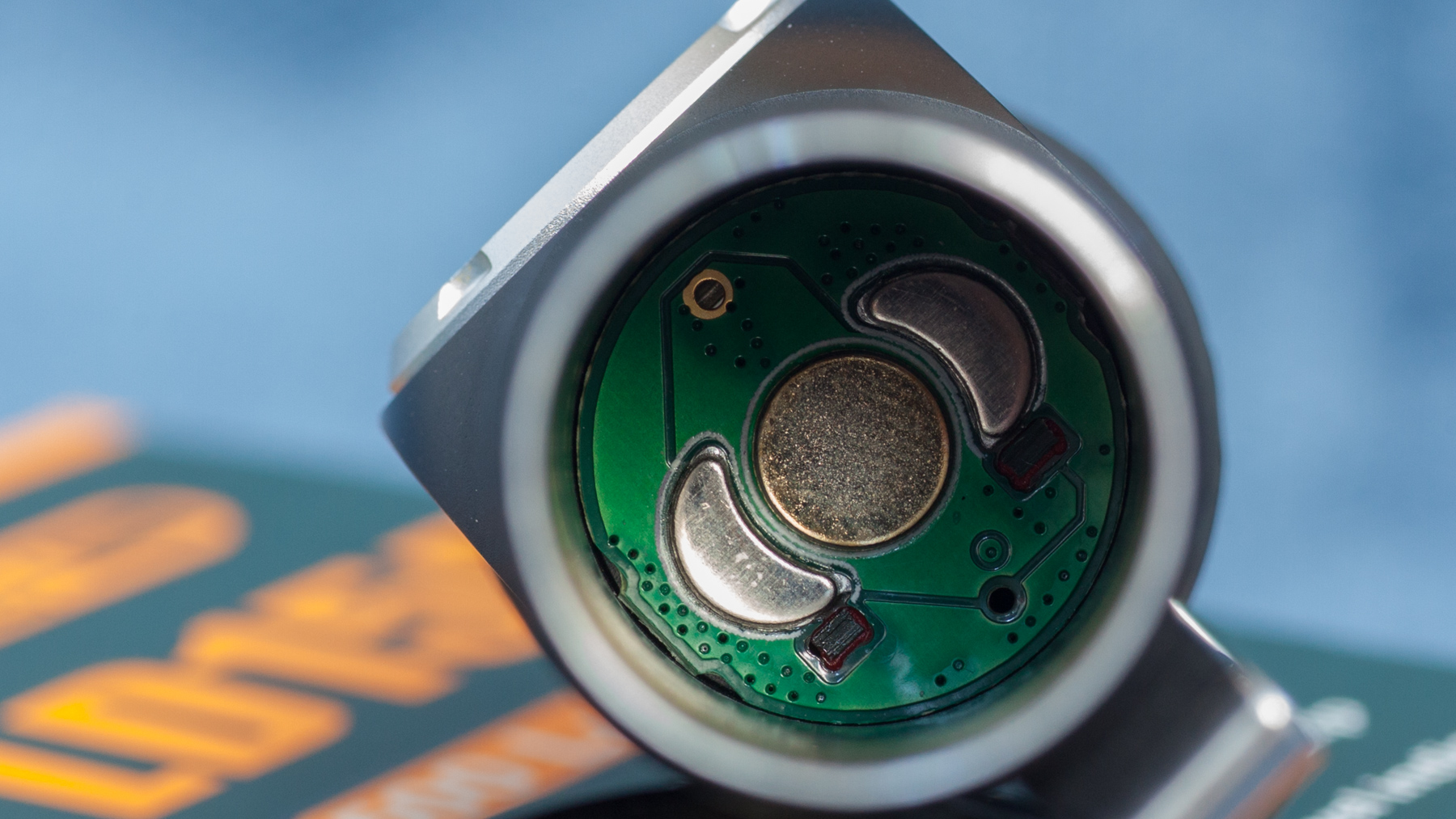 There is a rubber ring with micro-usb cover plug, it locates between TIR and button. Rubber plug is good and thick.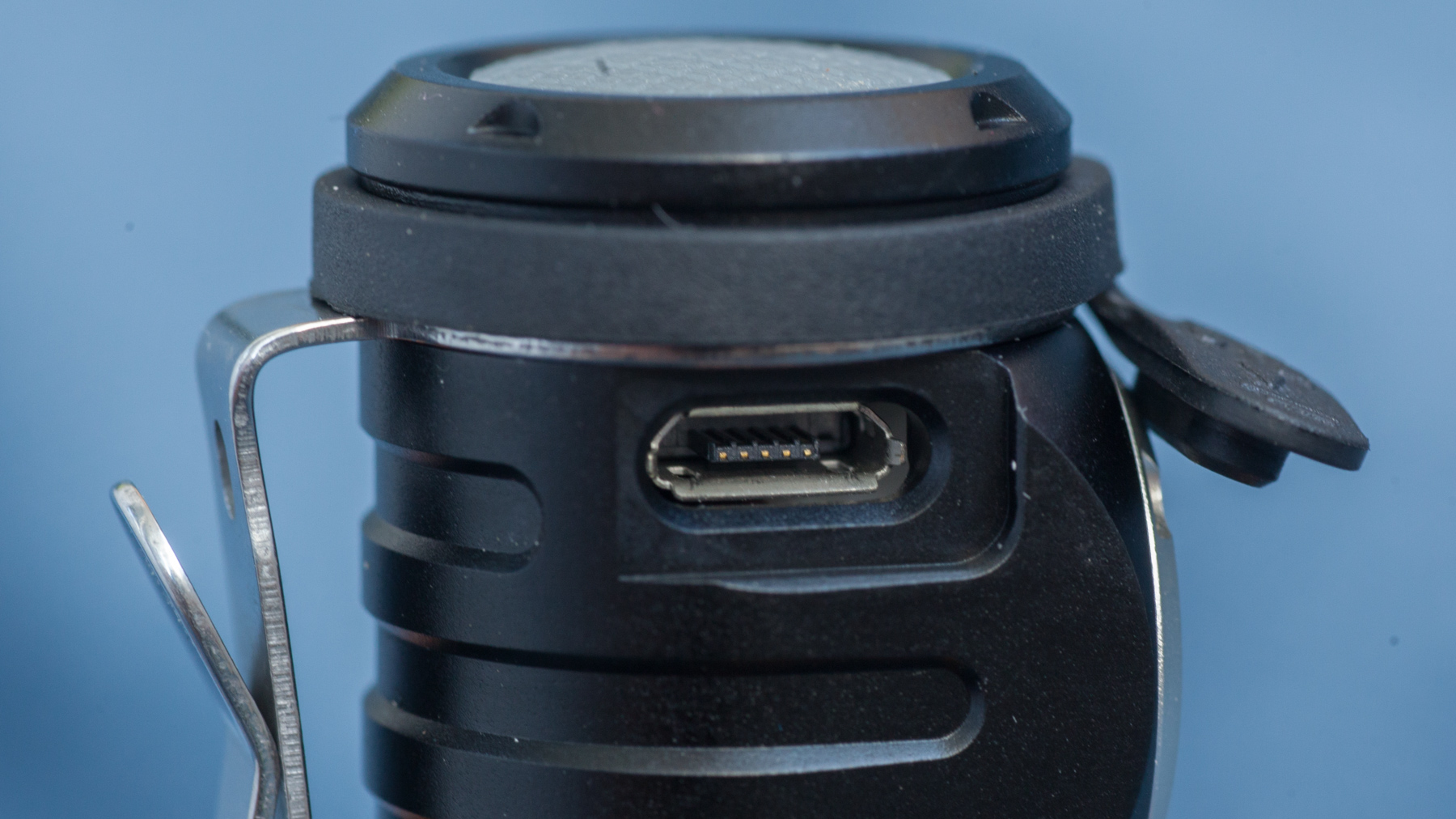 I bought watch repair tool, right before I posted Russian version of review. Without this device I wouldn had been able to open bezel and button, last one was even glued! So here are some pics with insides of LD15R.
Button is wide, with significant click and of course has indicator LEDs, green and red.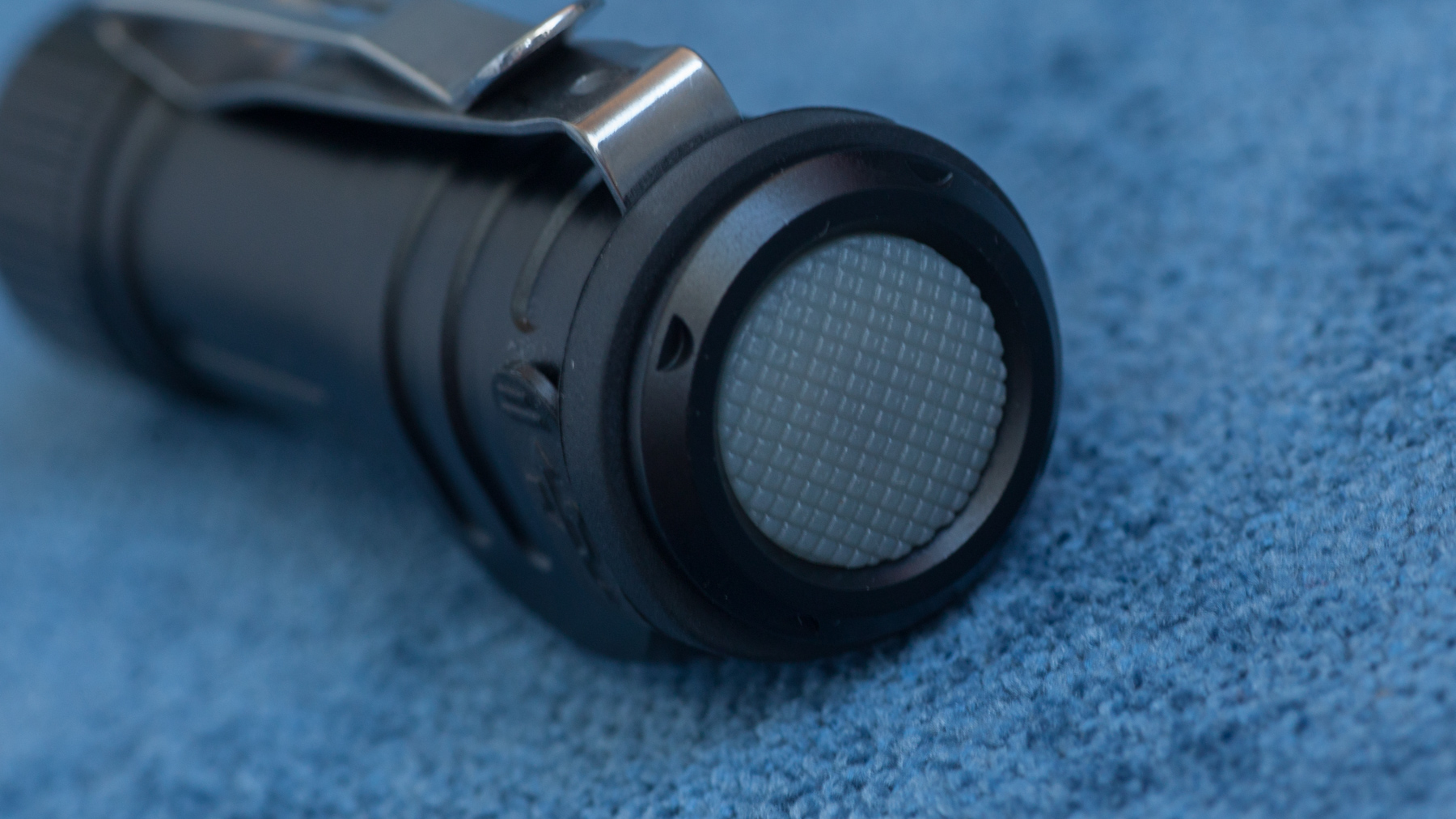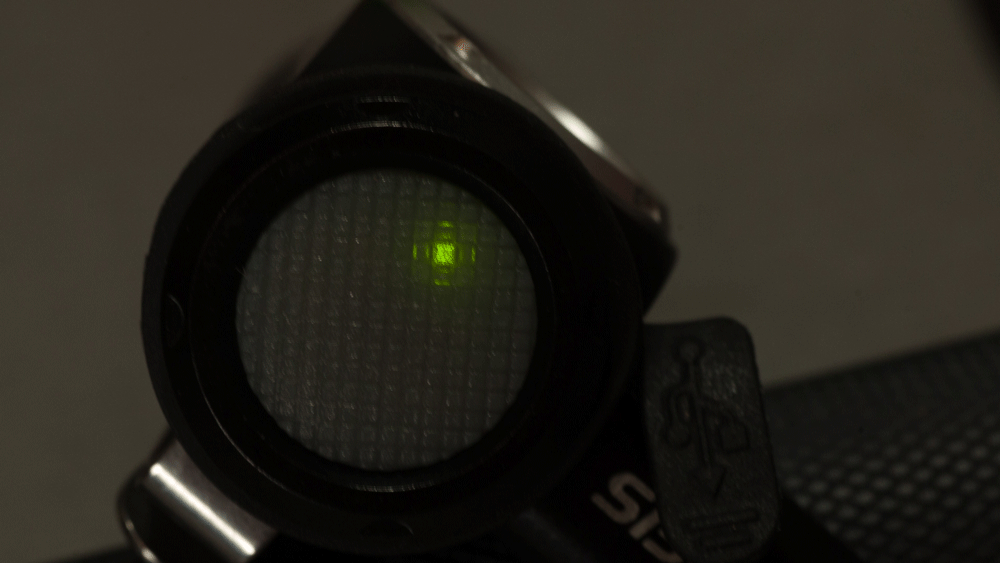 TIR-optic is very specific, for both primary XP-G3 and additional pair of red EVERLIGHT LEDs.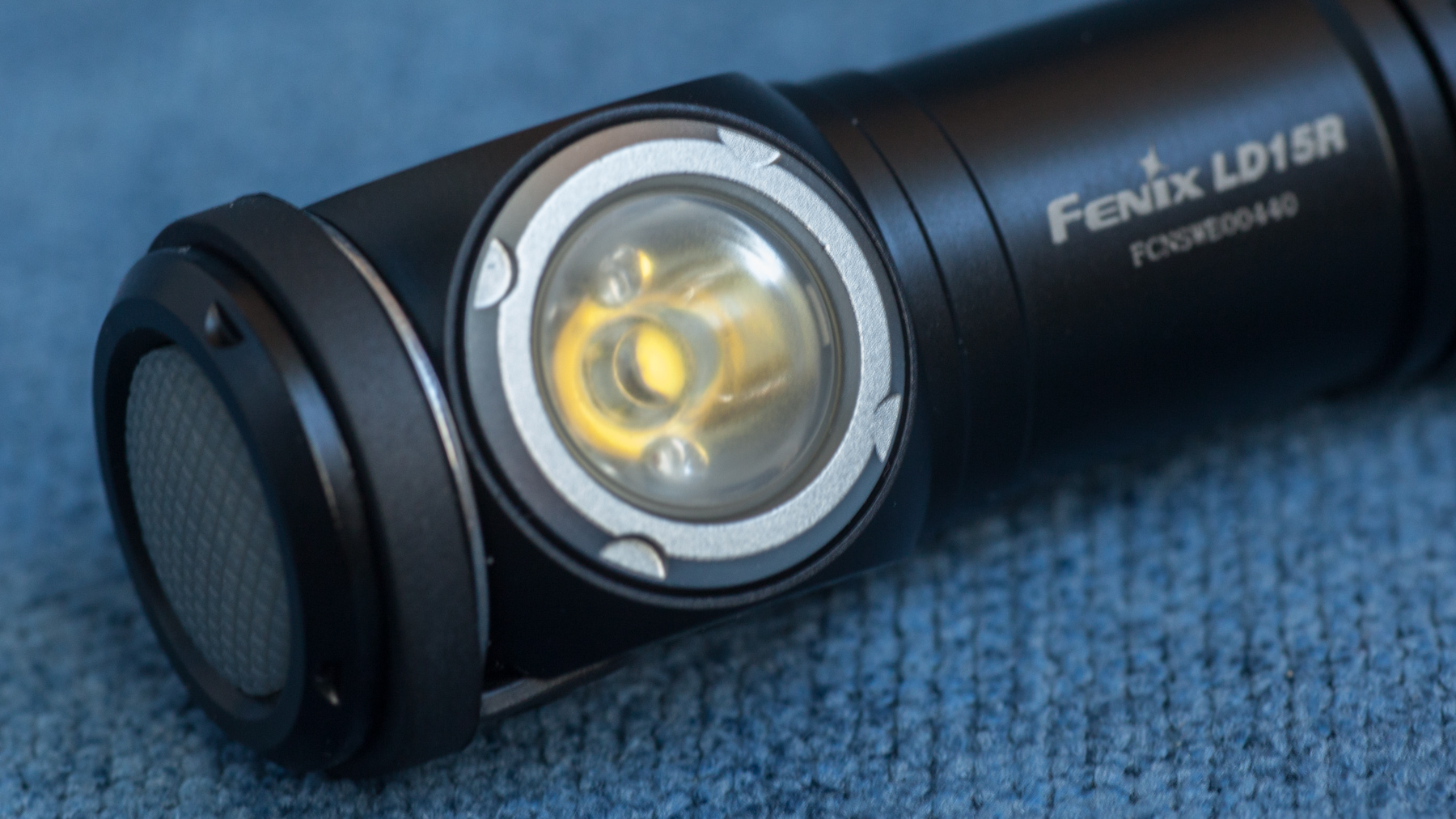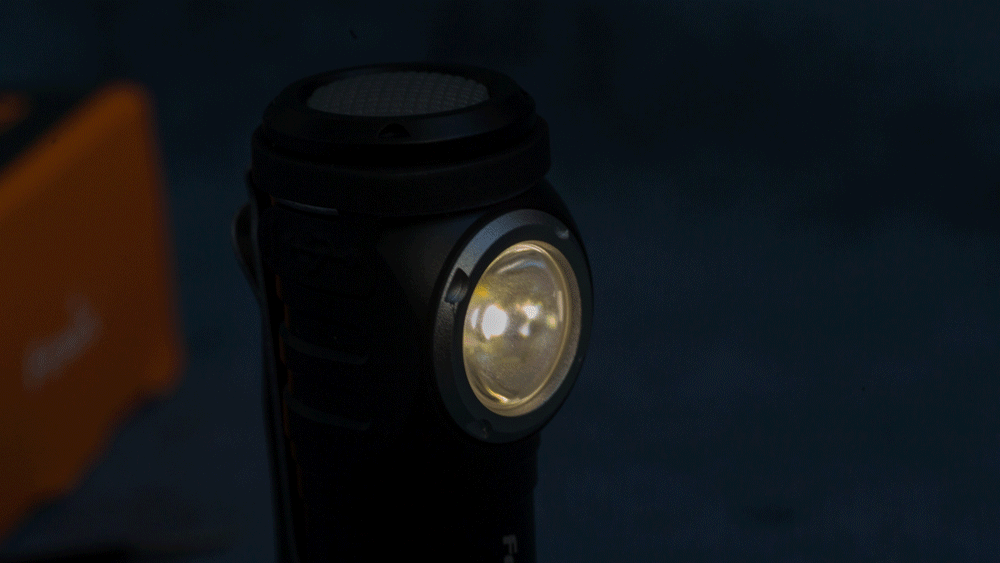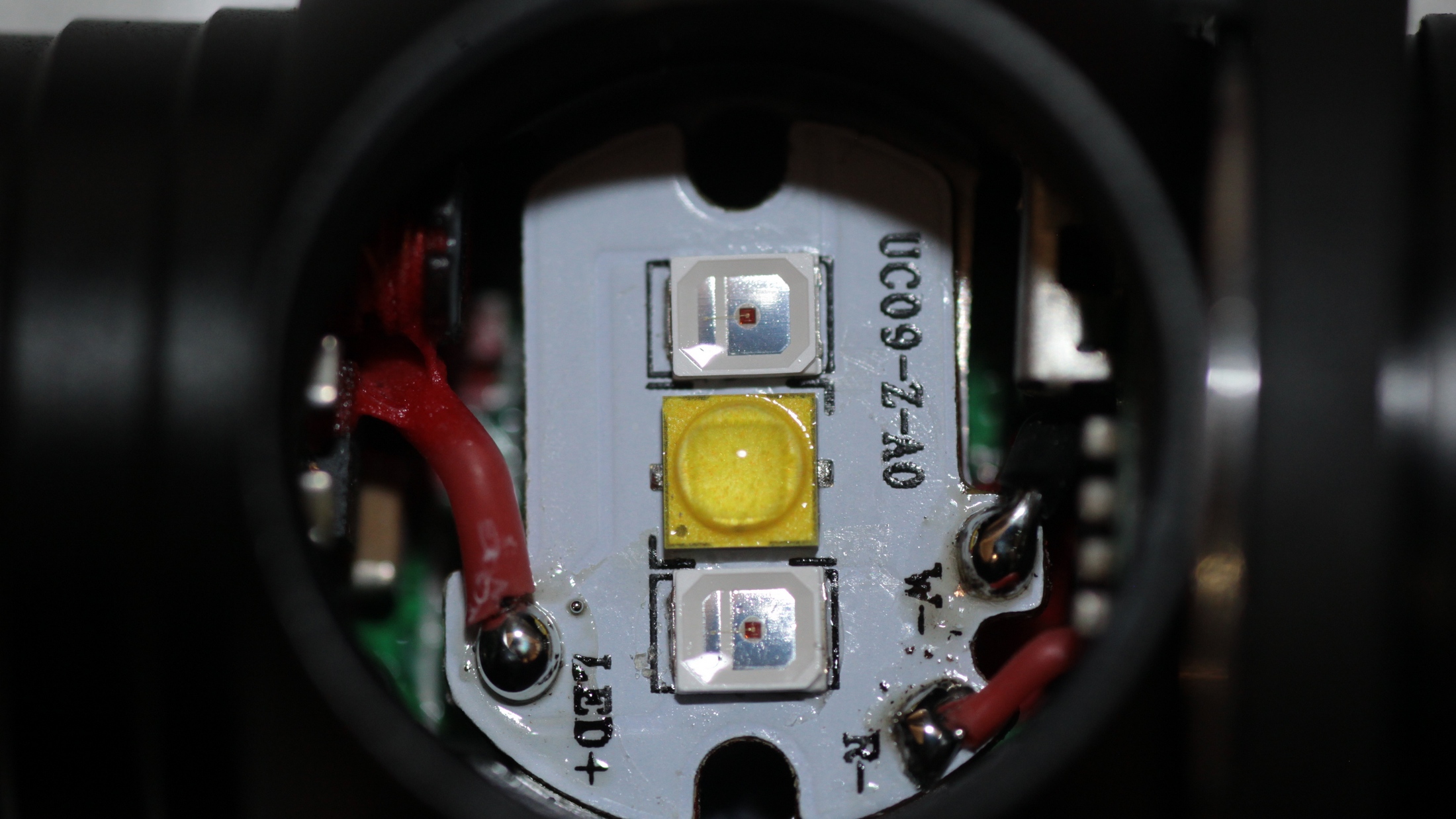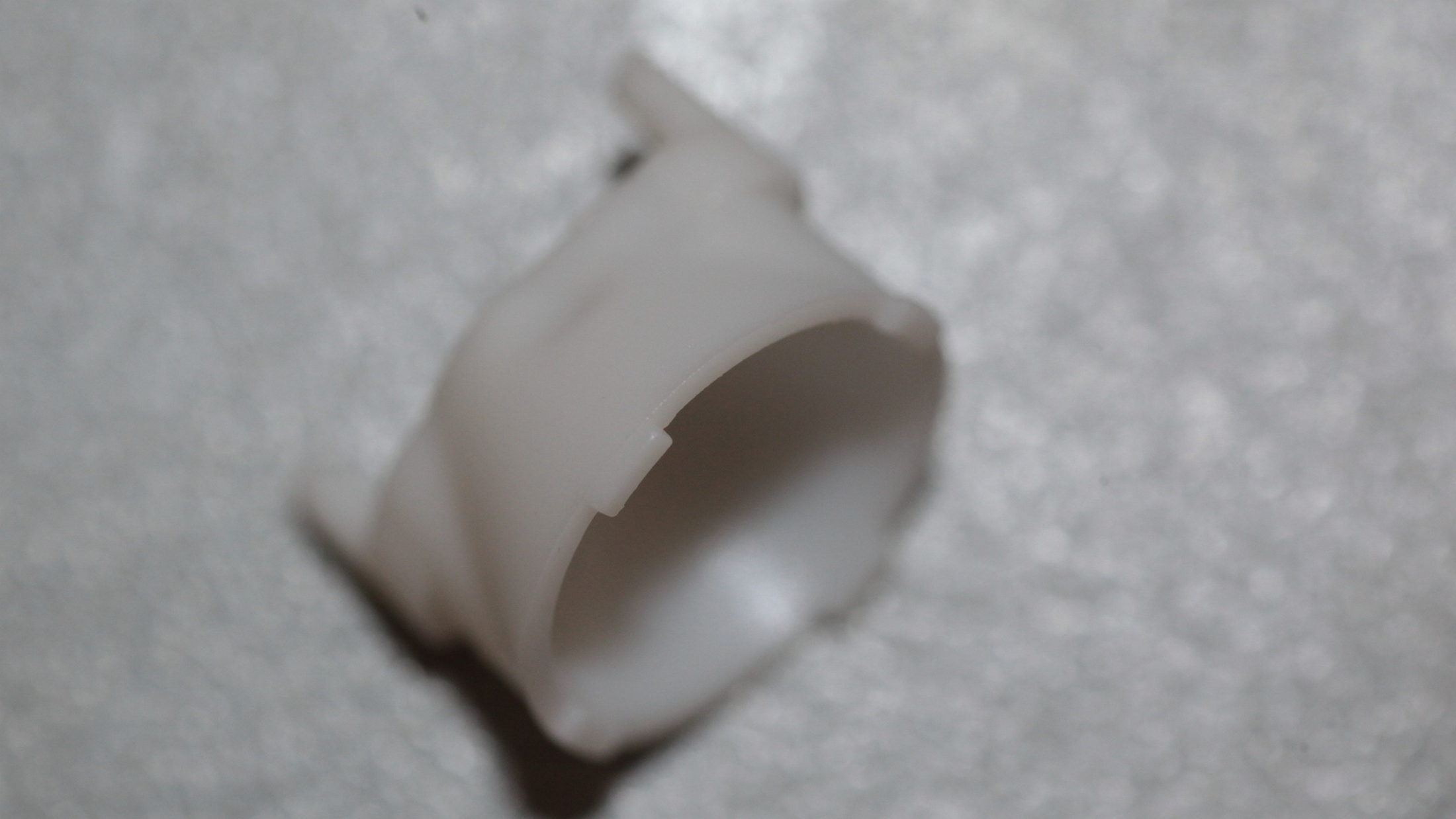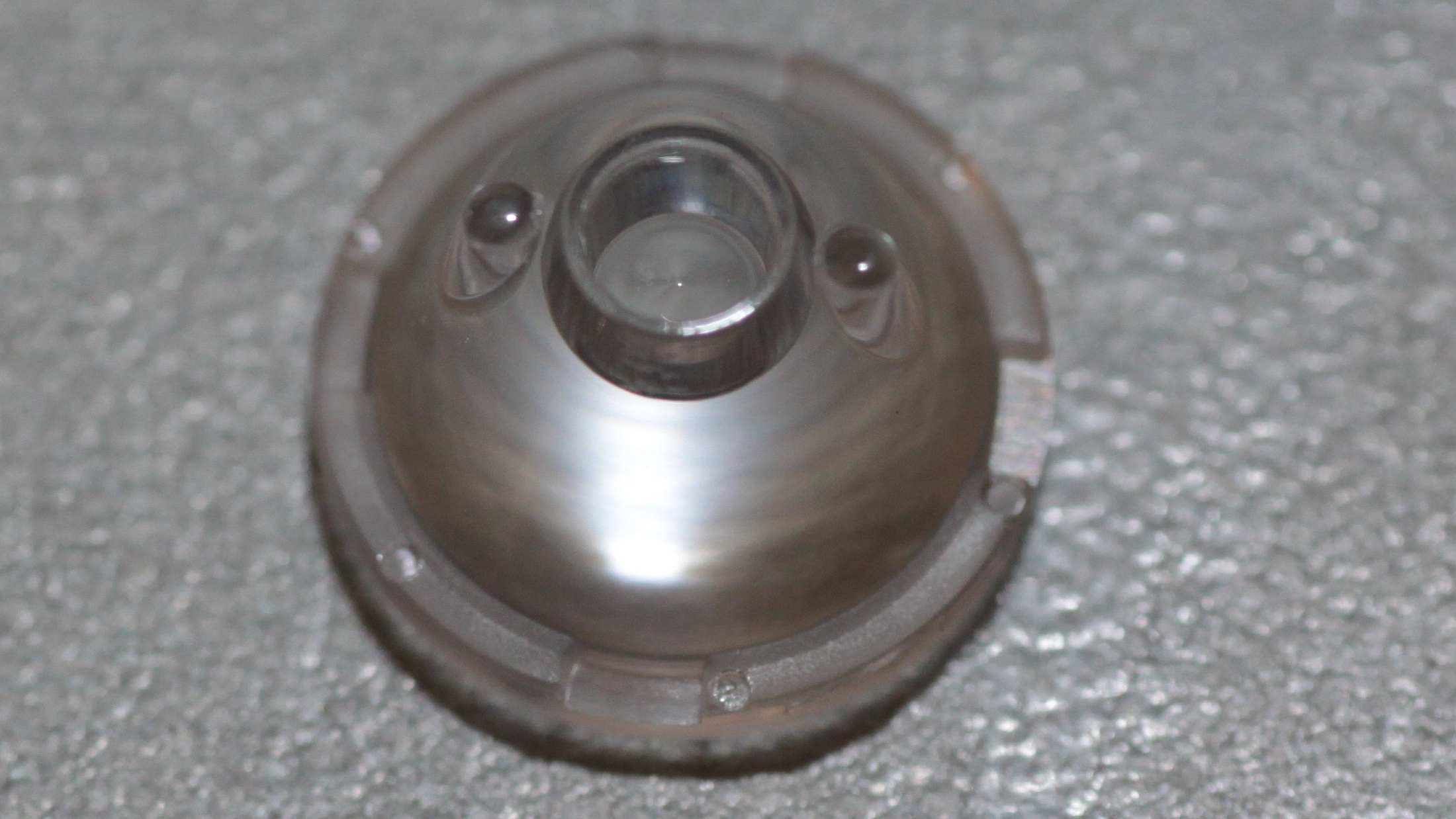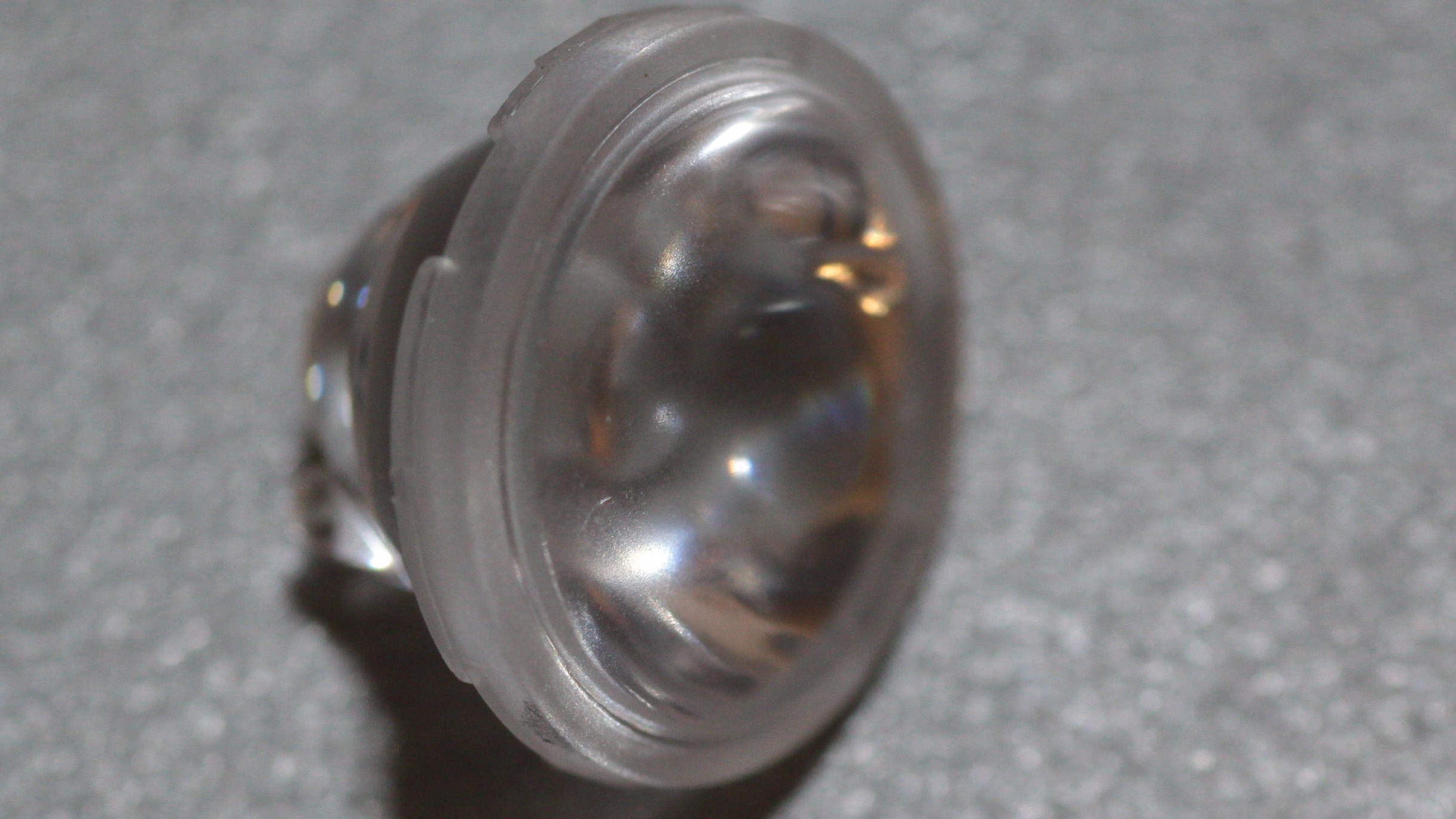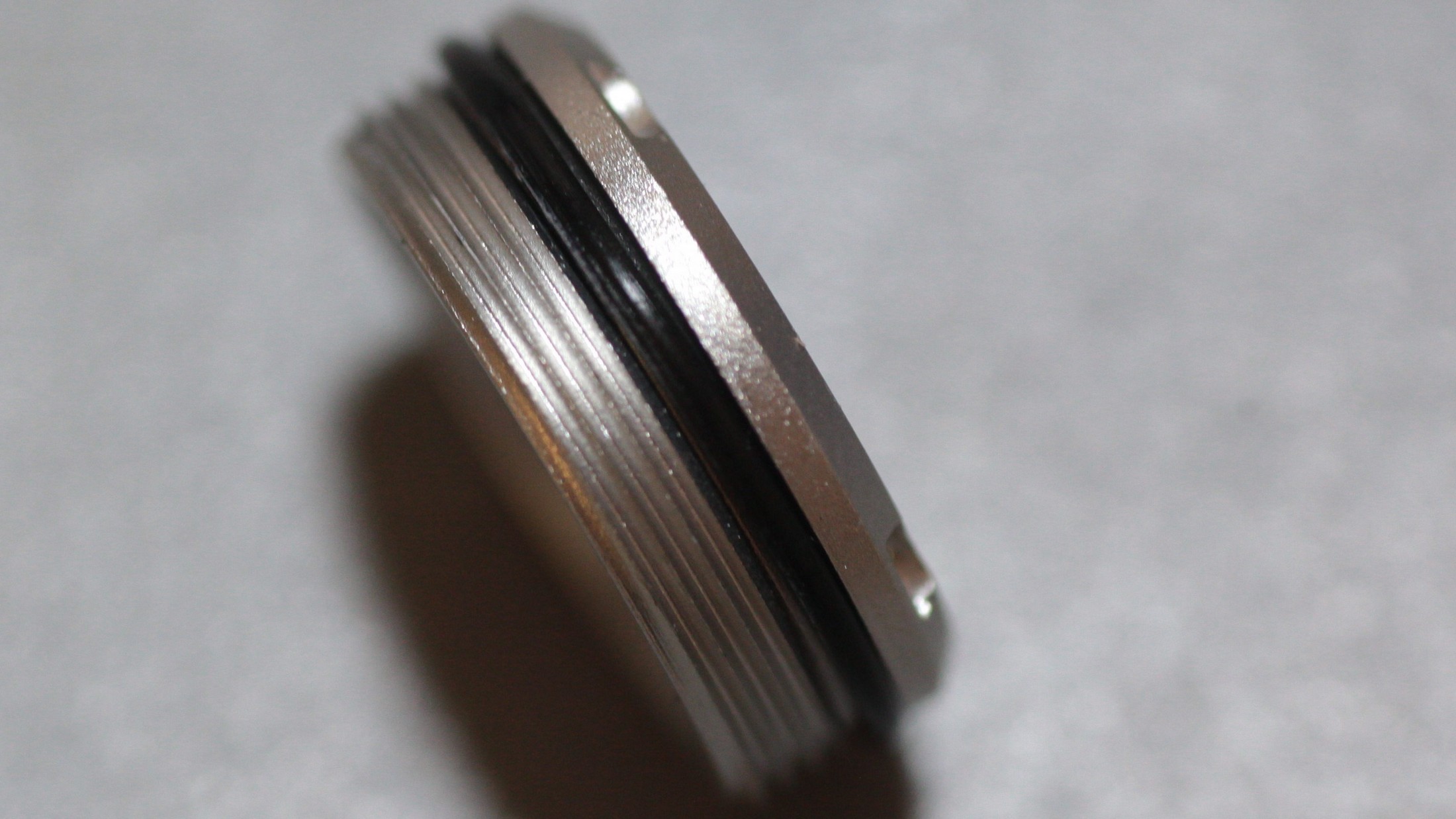 Closer view to rubber ring with plug. I like this ides, that is better than usual putting a tail of rubbed plug through small hole in body. This one is more reliable, I see no chances it would get lost or be turn apart. And regular rubber plug could be lost. That is what I liked in UC35 and glad to see here.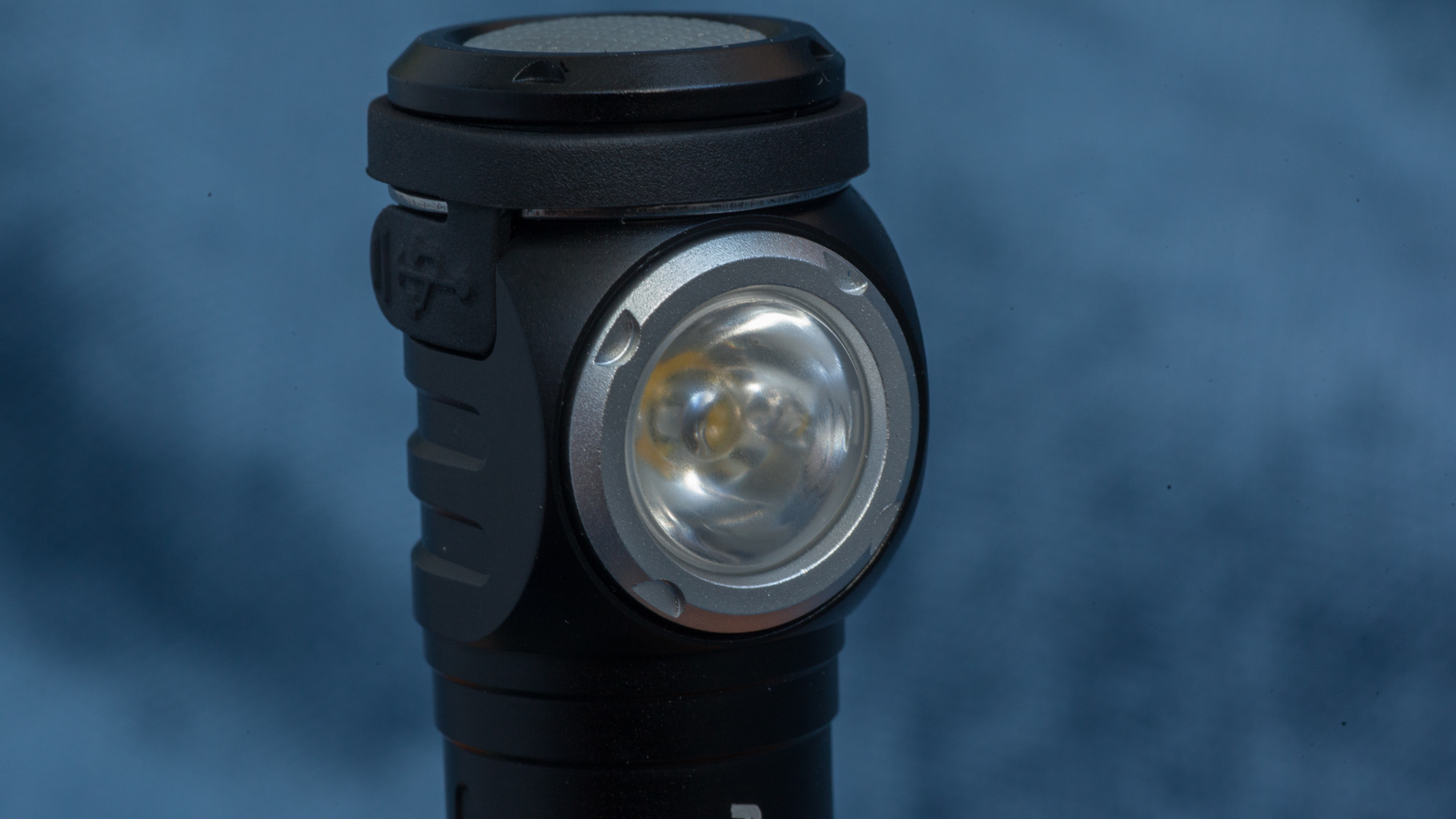 Under button.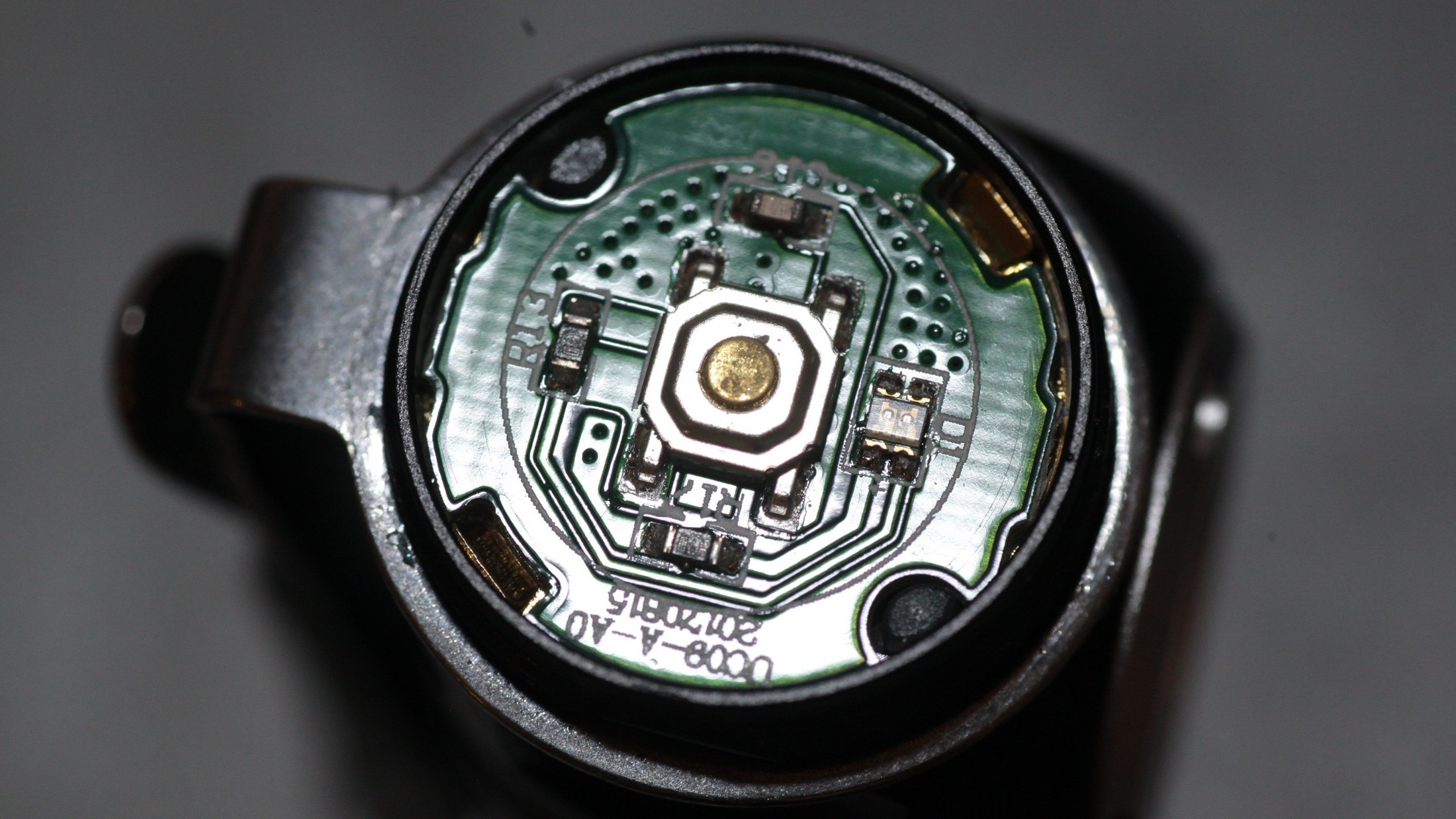 Flashlight has quite unusual but still attractive appearance. IT is not elegant look of other 16450 lights, but still it please hand and eye. Of course I haven't seen any bads in build quality, everything is on high level. As usually.
UI.
Simple illustration from manual.

а) When discharged, brightness will fall to low\eco and red indication will be activated.
б) There is mode memory.
UI is simple and quite convenient. A lot of people prefer other UI, olight\thrunite styly. I`m quite old-fashioned here and prefer most of what Fenix employ in UI.
p=. PERFORMANCE
Luckily, NW here is real NW, not what Fenix usually gives us as NW, something close to 5000k.
To compare – #1 hit-parade leader , convoy S2+ with XM-L2 6500k. Beam that most of you know. WB is set to 4500K (that is my S2+ is quite blueish here, in reality it is more white than blue)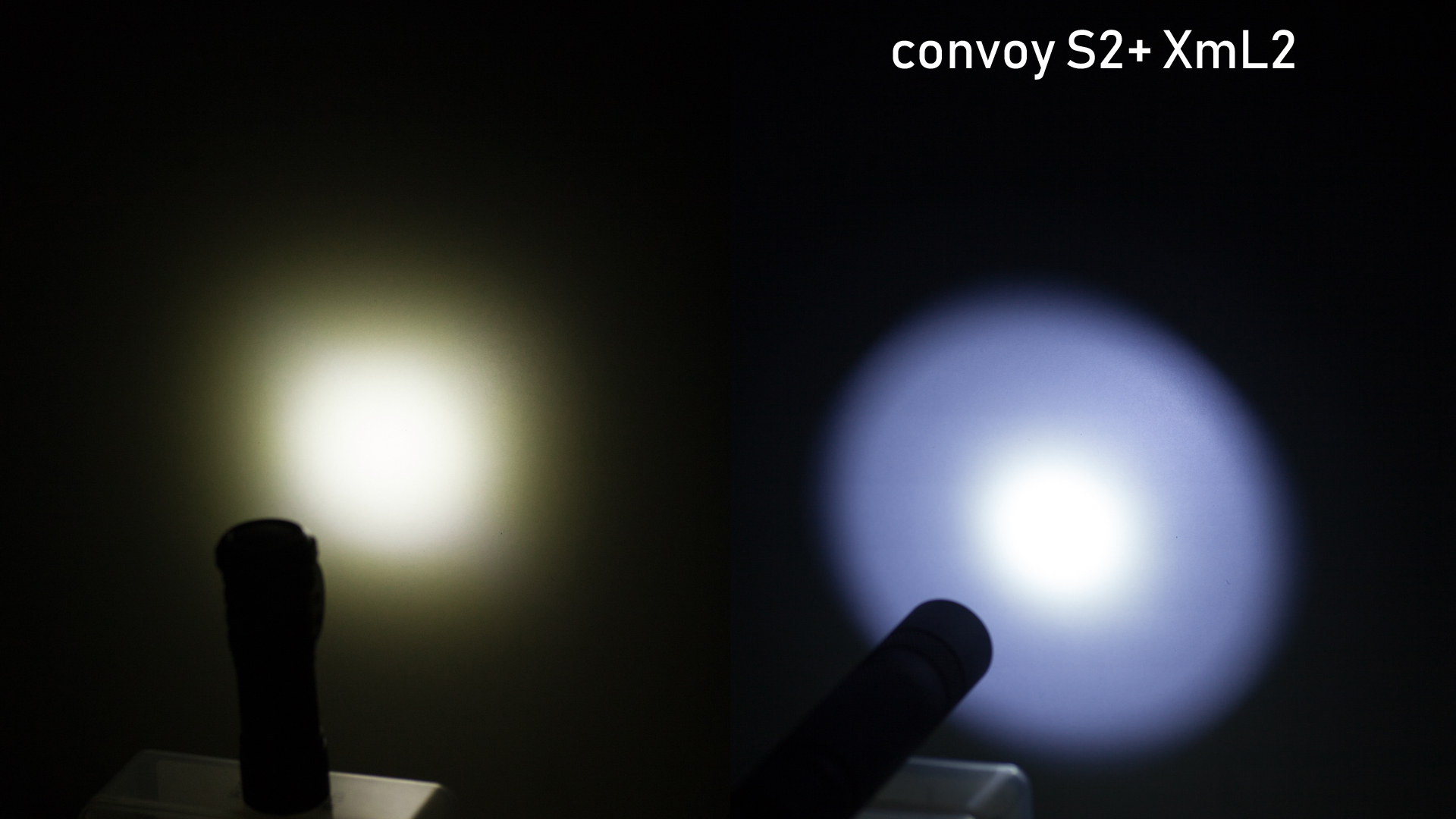 What about light distribution, this model is, as you may expect, good for close range. Wide sidelight,though it may give some modest throw in turbo. Enough to look around.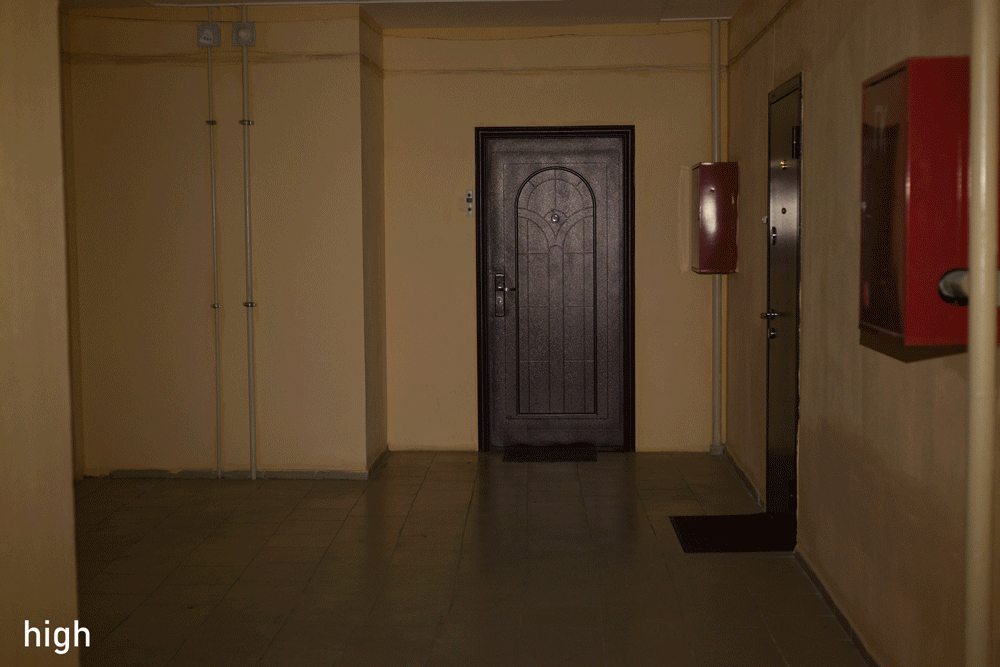 No PWM-shimmering at any modes.
Charge amperage is good, 0.66A. It is higher than recommended 0.5C (which will be about 0.35A), but when battery cost about 3$, I don't care and prefer quick charge to potential extra 10-15 charge cycles resourse.
What I don't like is the lake of discharge protection. Of course protected battery can solve this, and when button indication can help you out. But in some case that may ruin your battery.
And here are examples of light. LD15R performs decently here. In 30m range it provides you with enough light to see details and even still usable at longer range (see video)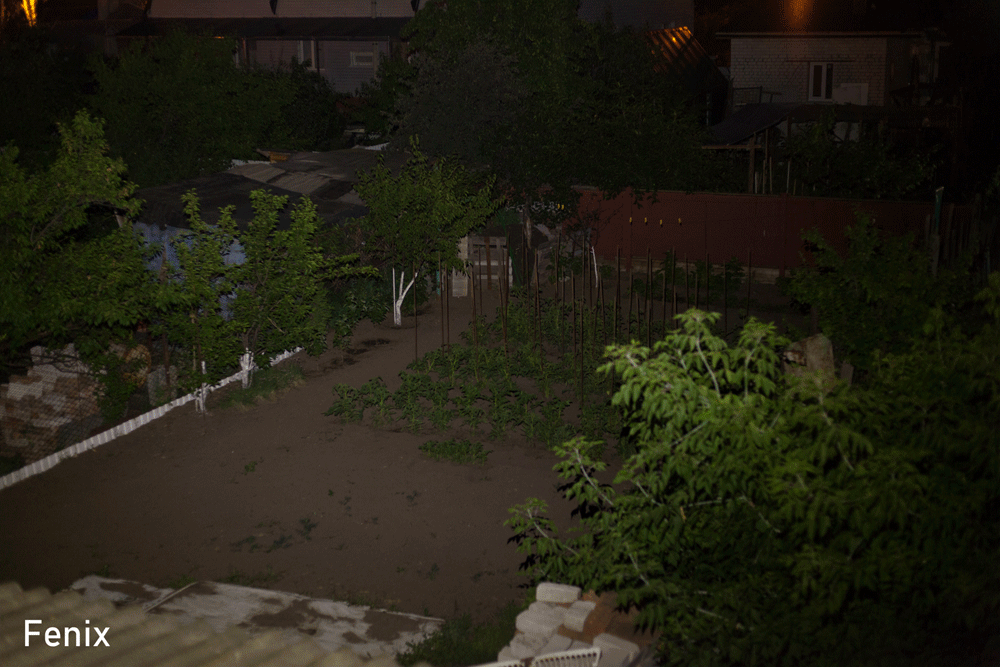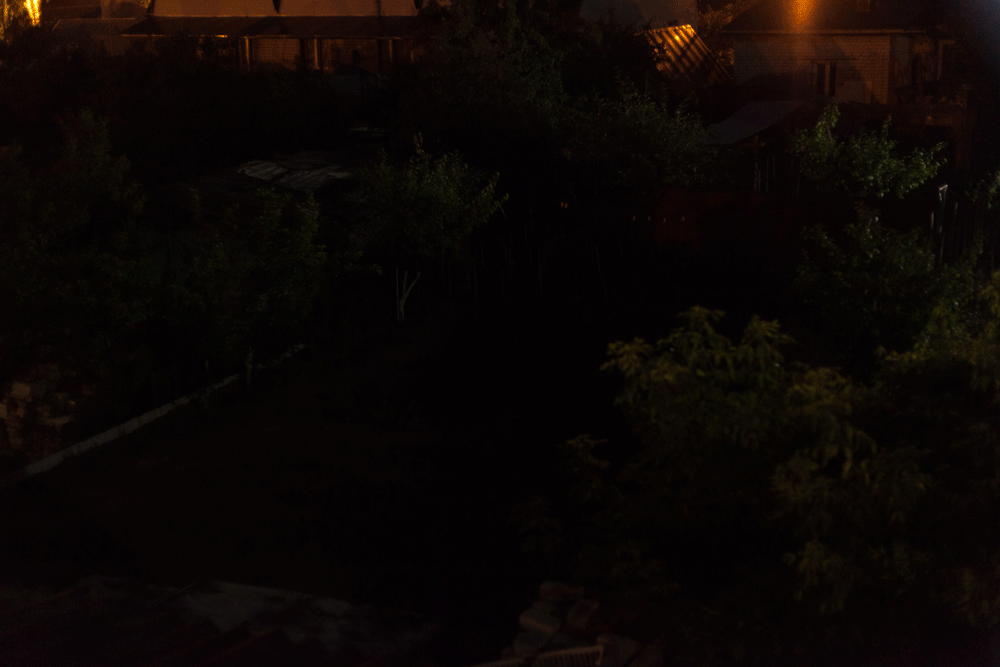 Stabilization is good, cooling doesn't affect runtime. Anyway, as body gets hot quite quick, you`ll not be able to hold be barehand anyway, so it`ll be stepdown through pain )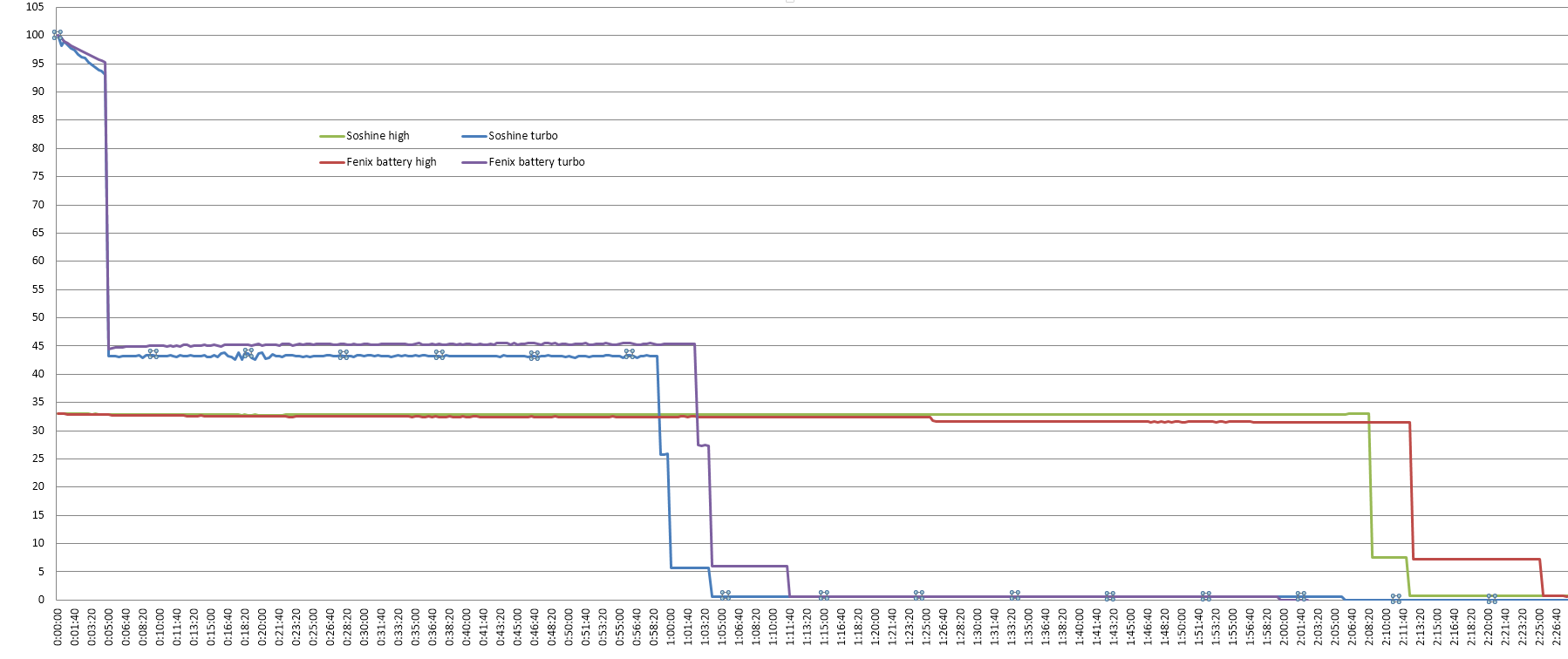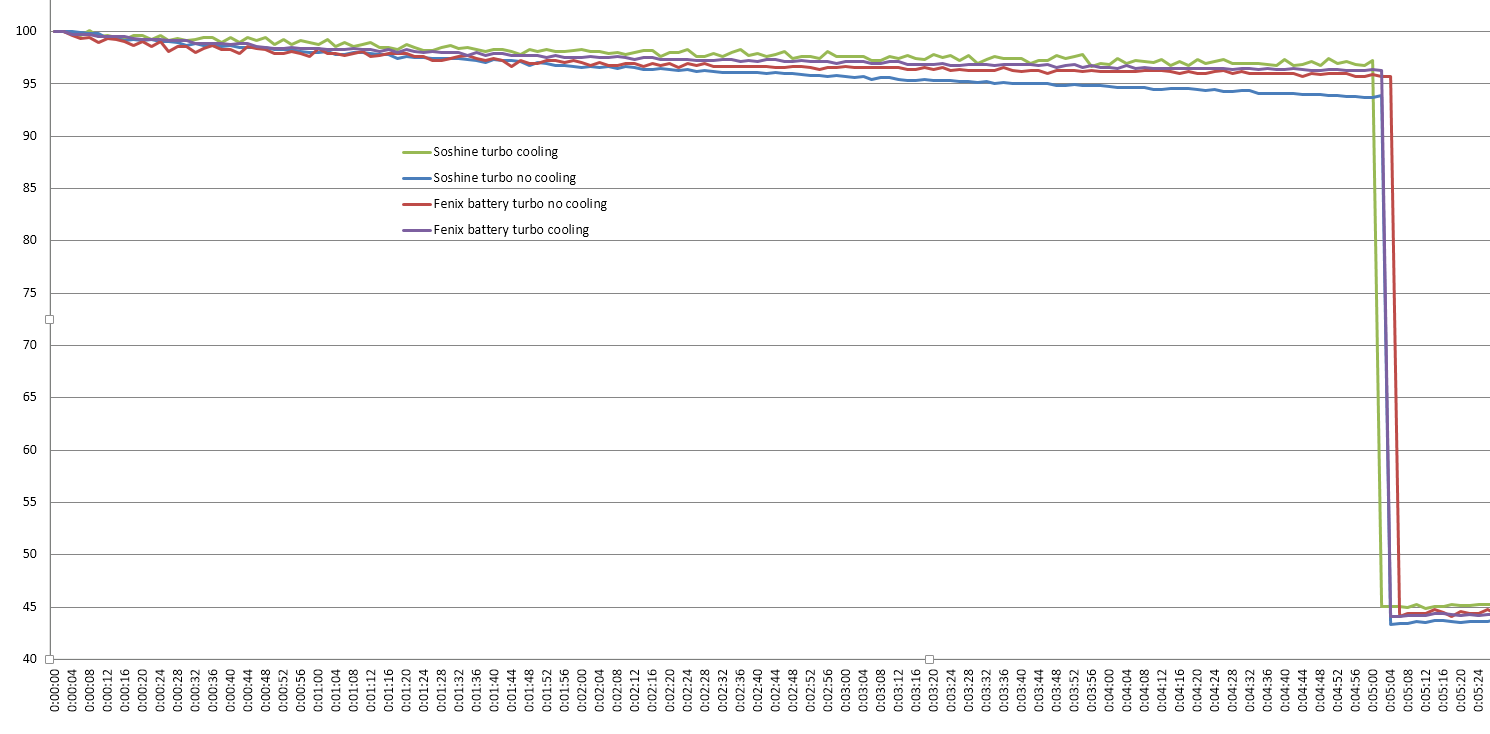 Video simply doubles this review, just skip it to final part with live example.
p=. OVERALL
Very specific light. You can somehow use it like hand flashlight, but uncomfortable grip will limit it.
I really don't understand why Fenix didn't add simple cheap headstrap, coz this model has decent headlamp potential.
Clip cannot be moved at all.
These were CONs.
And PROs are:
I agree with promo pics that describe this model as an additional touristic-camping light light. Being magnetically sticked or hung with rope, you can adjust angle of light.
You can use it as "here I am" beacon (red or white light) to make your journey safier, and illuminate path around you with LD15R clipped on your backpack, you can hook it inside tent and use as indoor light (mid is enough for couple of evenings.) box with pair of additional batteries takes no space nor weight, nor money.
You can charge this tiny stuff really quick.