Skilhunt sent me this flashligh for review
here is a product page
You can buy Skilhunt SKT PL1 at
➤ AMAZON
➤ ALIEXPRESS
➤ BANGGOOD
—-
Review example was sent by manufacturer.
Here is a product link.
SKT is a new sub-brand of Skilhunt. And their 1st model include line of extremely unusual variants of 2-LEDs flashlight. I suppose most of you seen these promo-pics. Lets take a closer look on this model. There are lot of different variants for each need.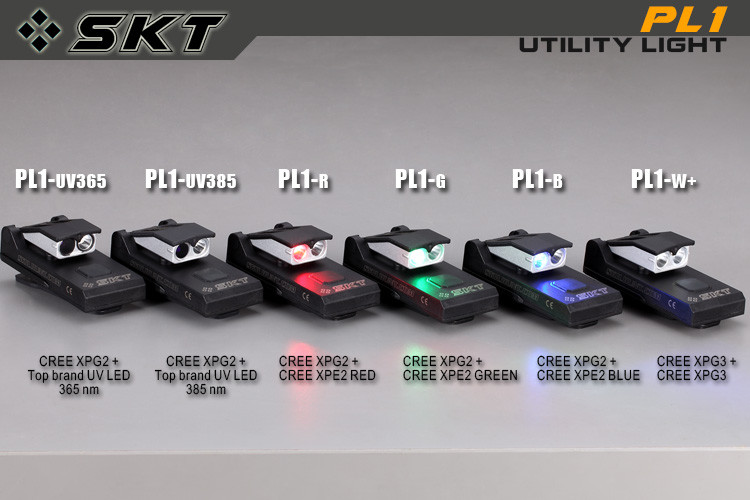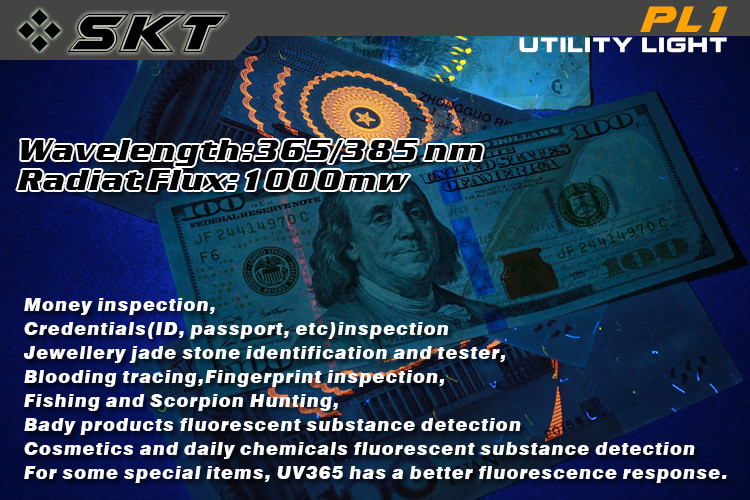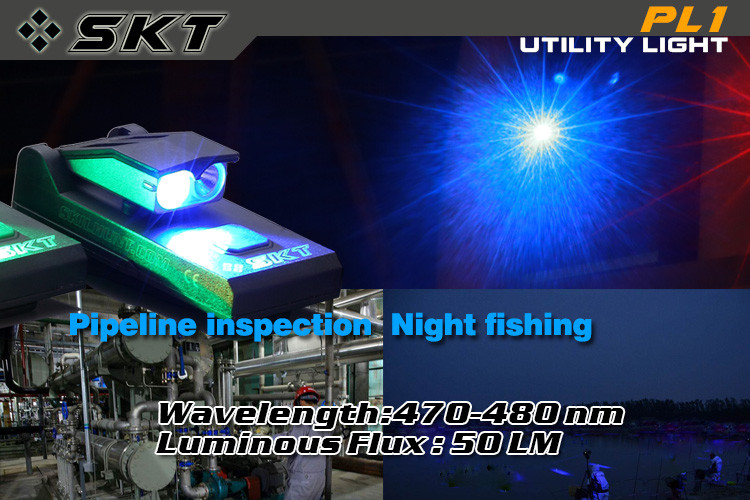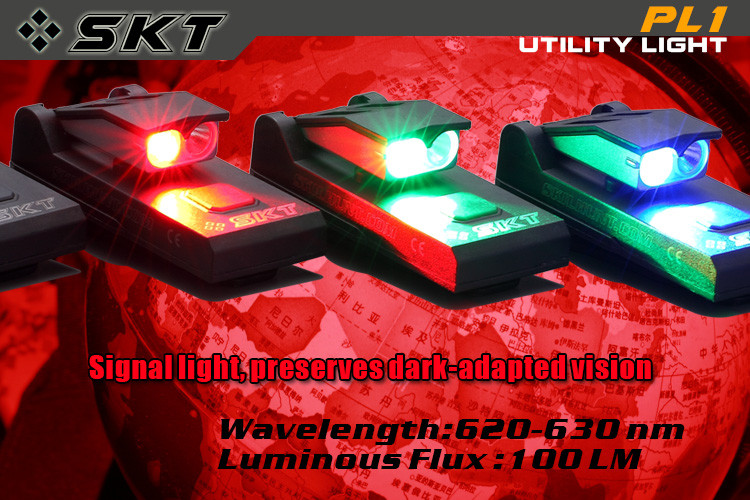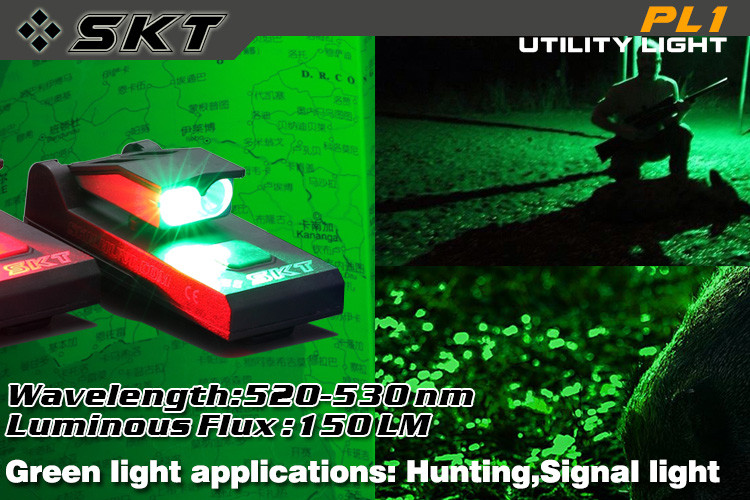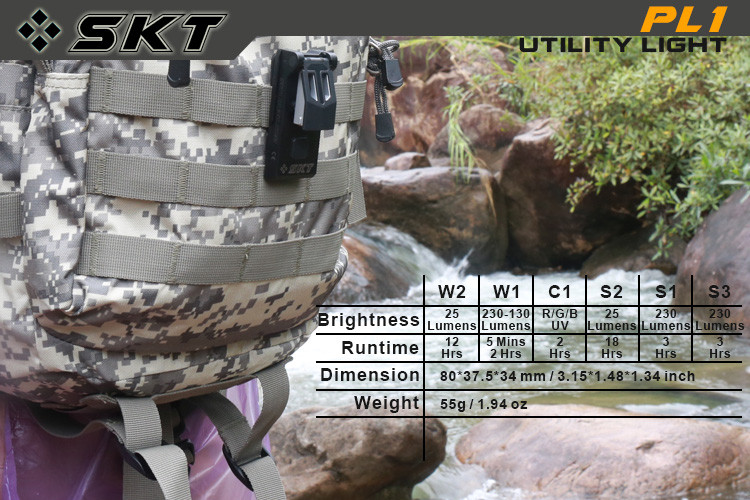 You can pick optional diffusor color. For example to you may buy XP-G + UV and still get red light, simply putting red diffusor on.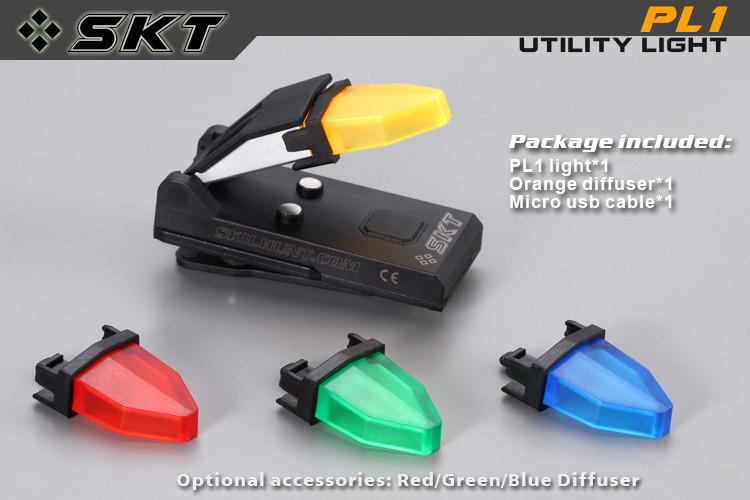 PACKAGE AND APPEARANCE
In my case package didn't look attractive, as manufacturer put a lot of sticky tape on it + paper wasn't that thick not to be affected by postal service.
But, I suppose, those, who buy this stuff, don't care about package as long as flashlight is ok.
Package includes all the needed psrts – PL1 itself, charge cable + manual. There is nothing to add this set.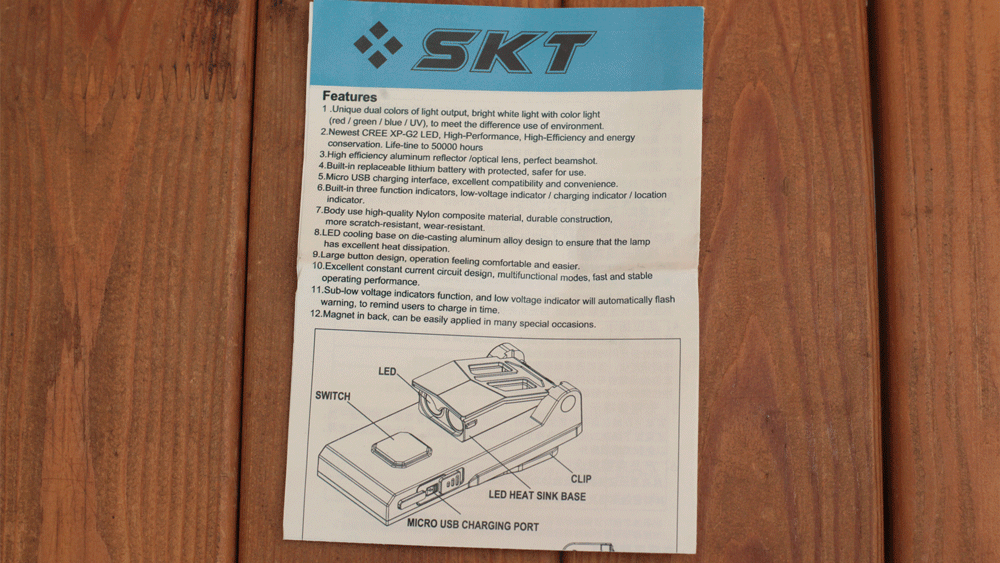 PL1 is quite compact, less than business card, just 8х3,5cm.
And it has form-factor that I never met, like mid-2000s mobile phone…eh, good time -)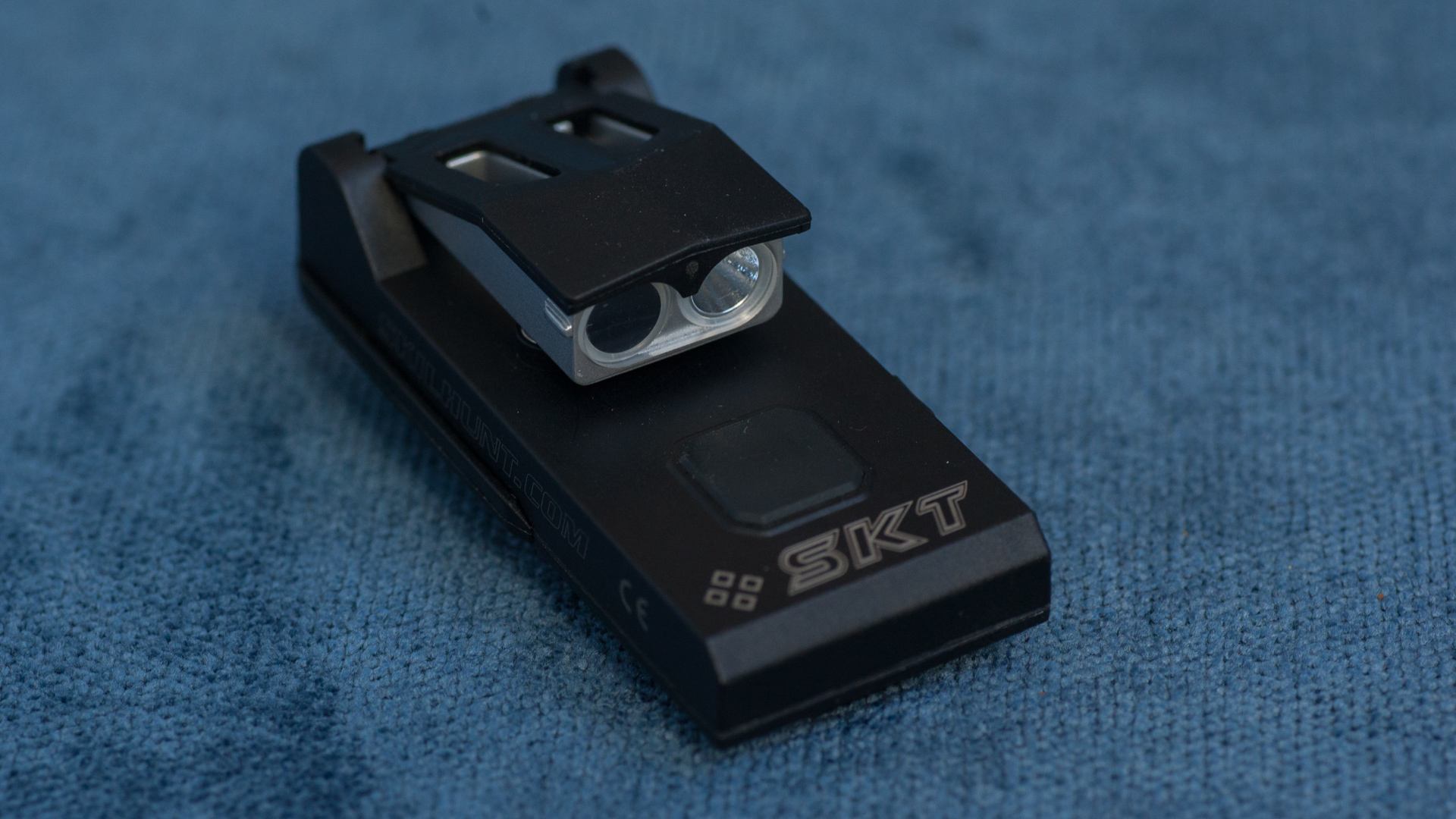 When it is folded, flashlight is well-built solid bar. I`ll call it`s part body and head, as usually. Head part has no backlash and can be noticed only when PL1 is folded. Just unfold it little bit and backlash disappears. Body is made of Nylon, which supposed to be fireproof. Head keeps position quite firmly, only first 10-15 degrees may have influence buy magnets and tent to lean to body.
Mechanically, this fold system is simple, you can also clearly see these magnets.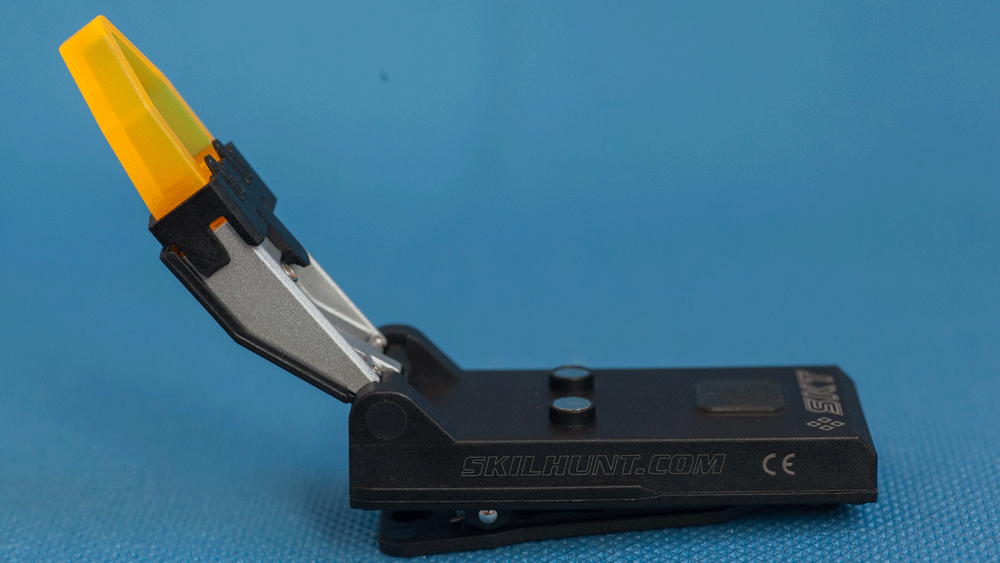 And PL1 from all the sides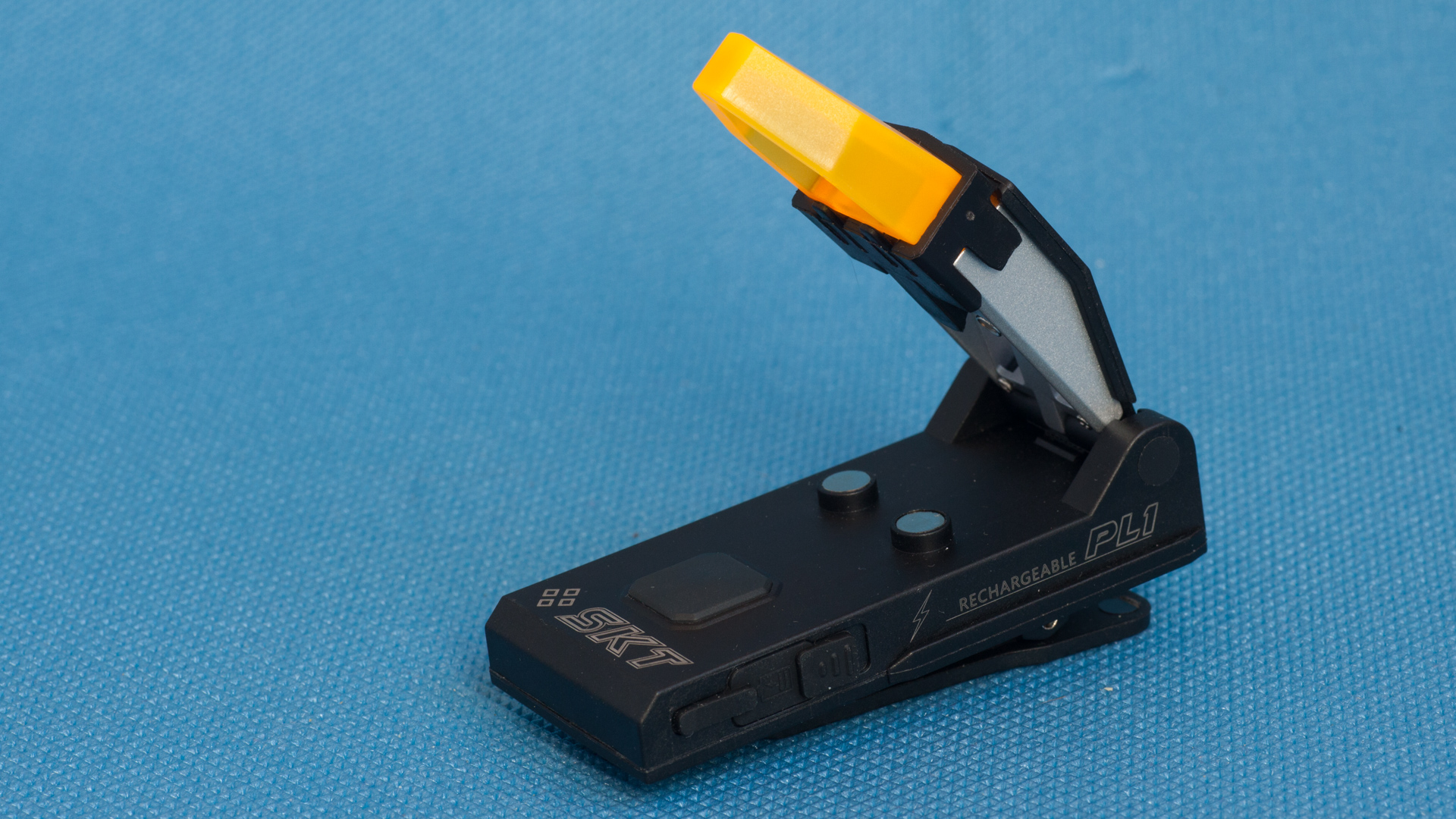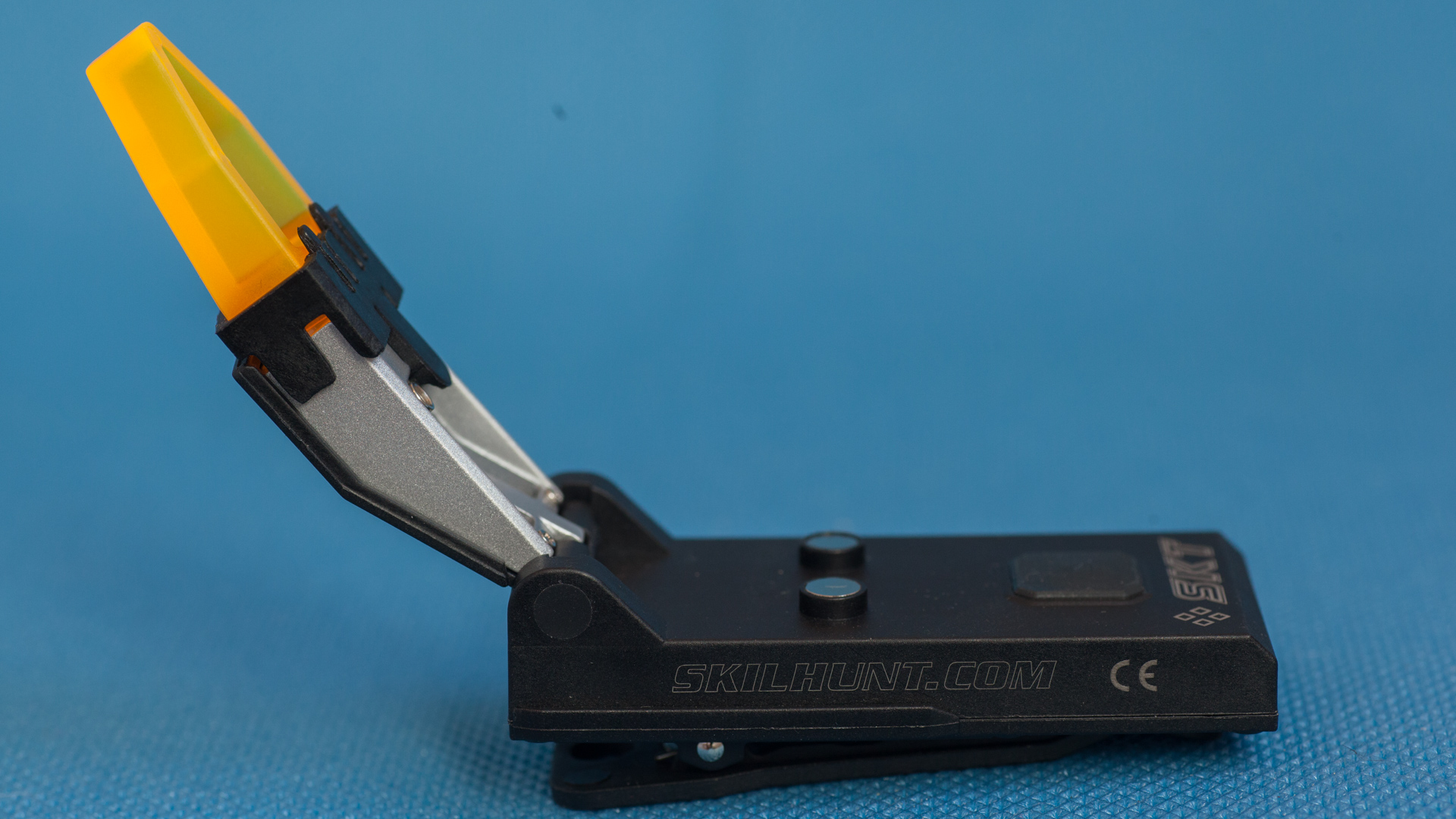 Rear shows nothing but magnet and pin (suppose that is a correct word) to clip PL1 to backpack or uniform. You can use these laces pass a rope through them to hang on some thing.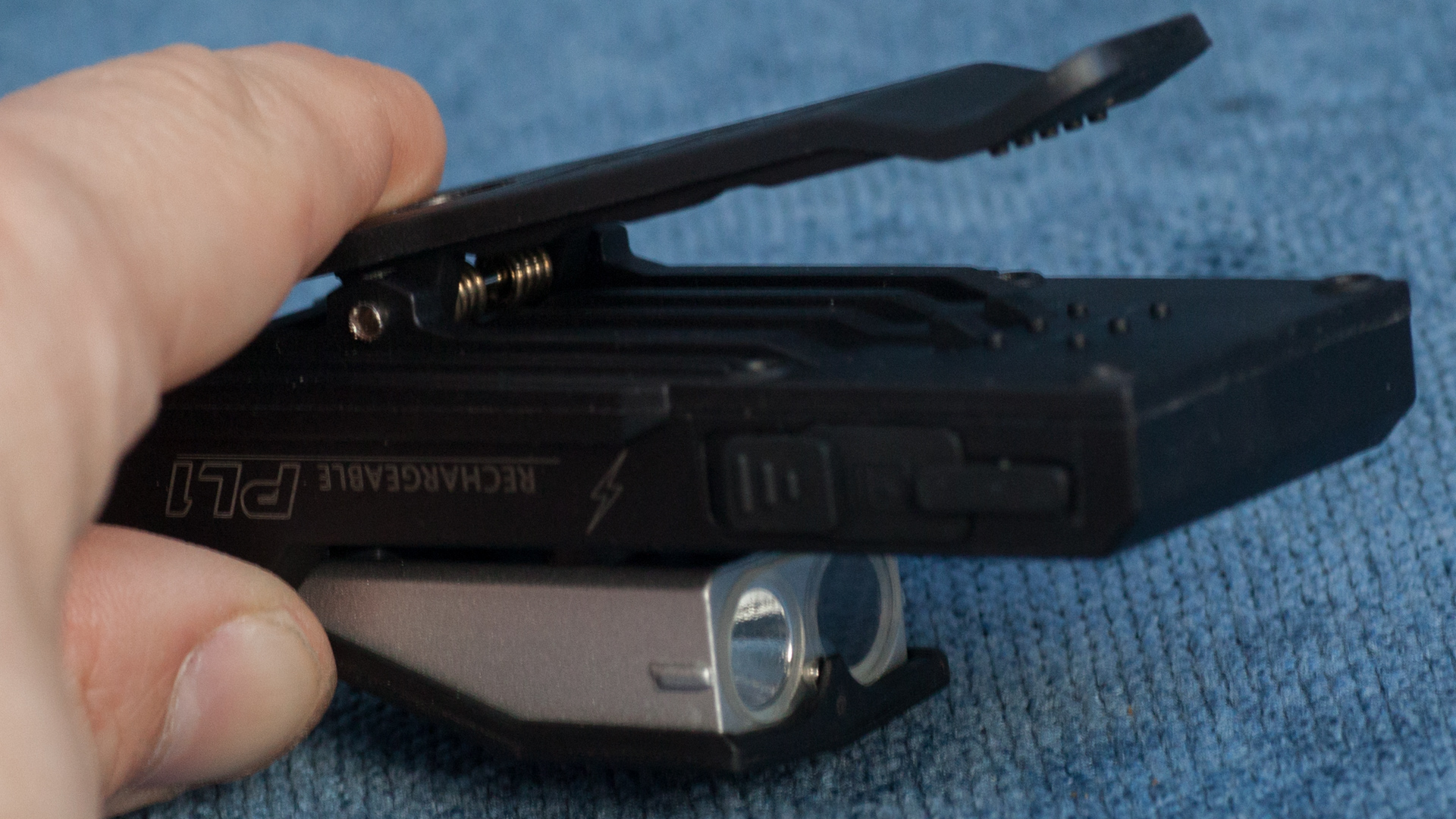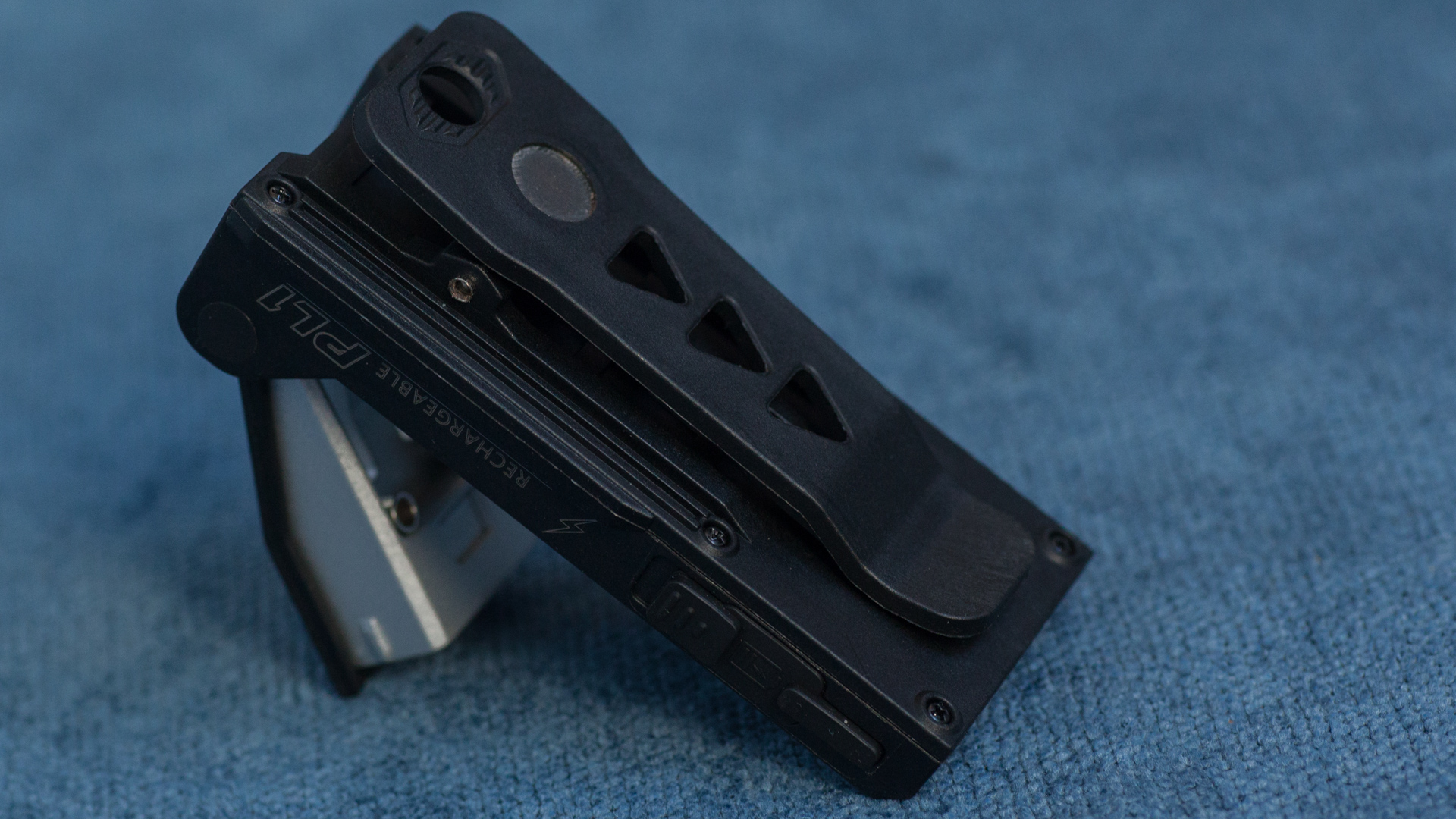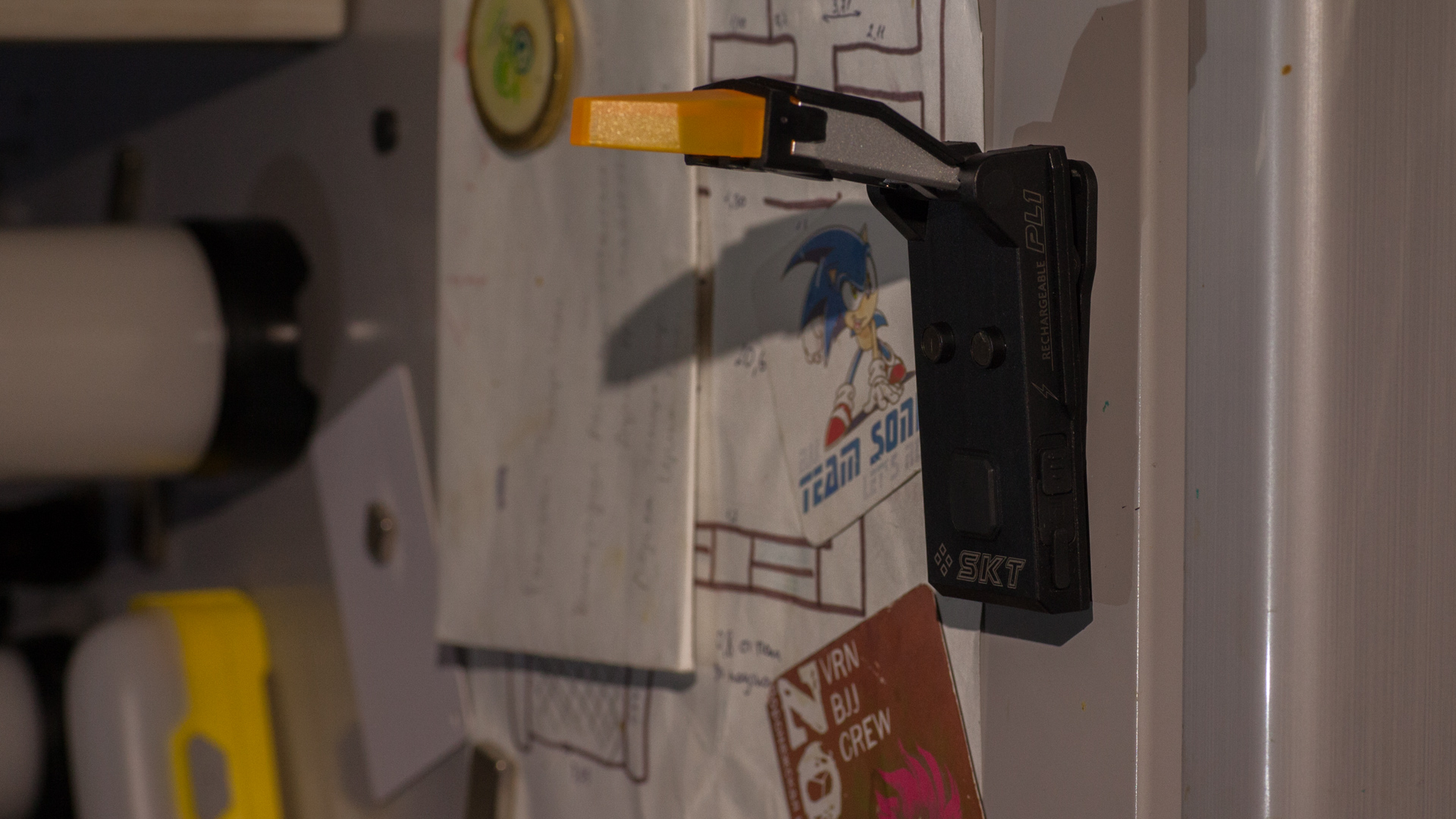 You suppose to use magnet and this pin to free your hand, which is really convenient as you can adjust beam at any angle you want, turn beacon on for more safety on road. And this would be really bright SOS or beacon.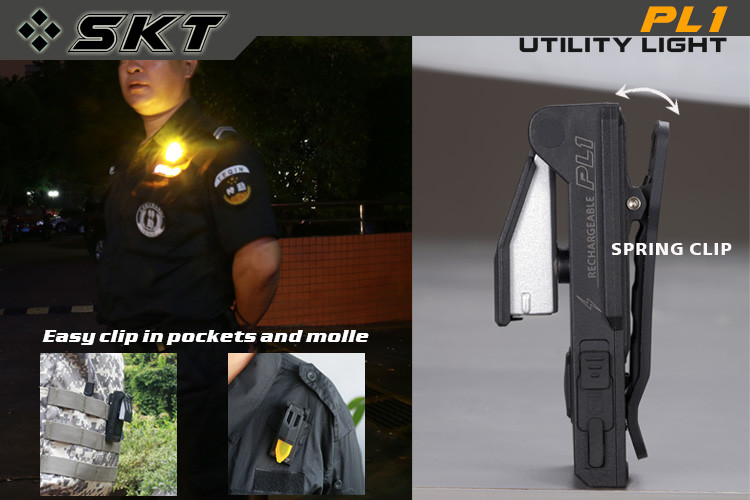 Square button is clicky, and large. It serves as indicator as well. When voltage is below 3.3v,it blinks red twice each 10 sec.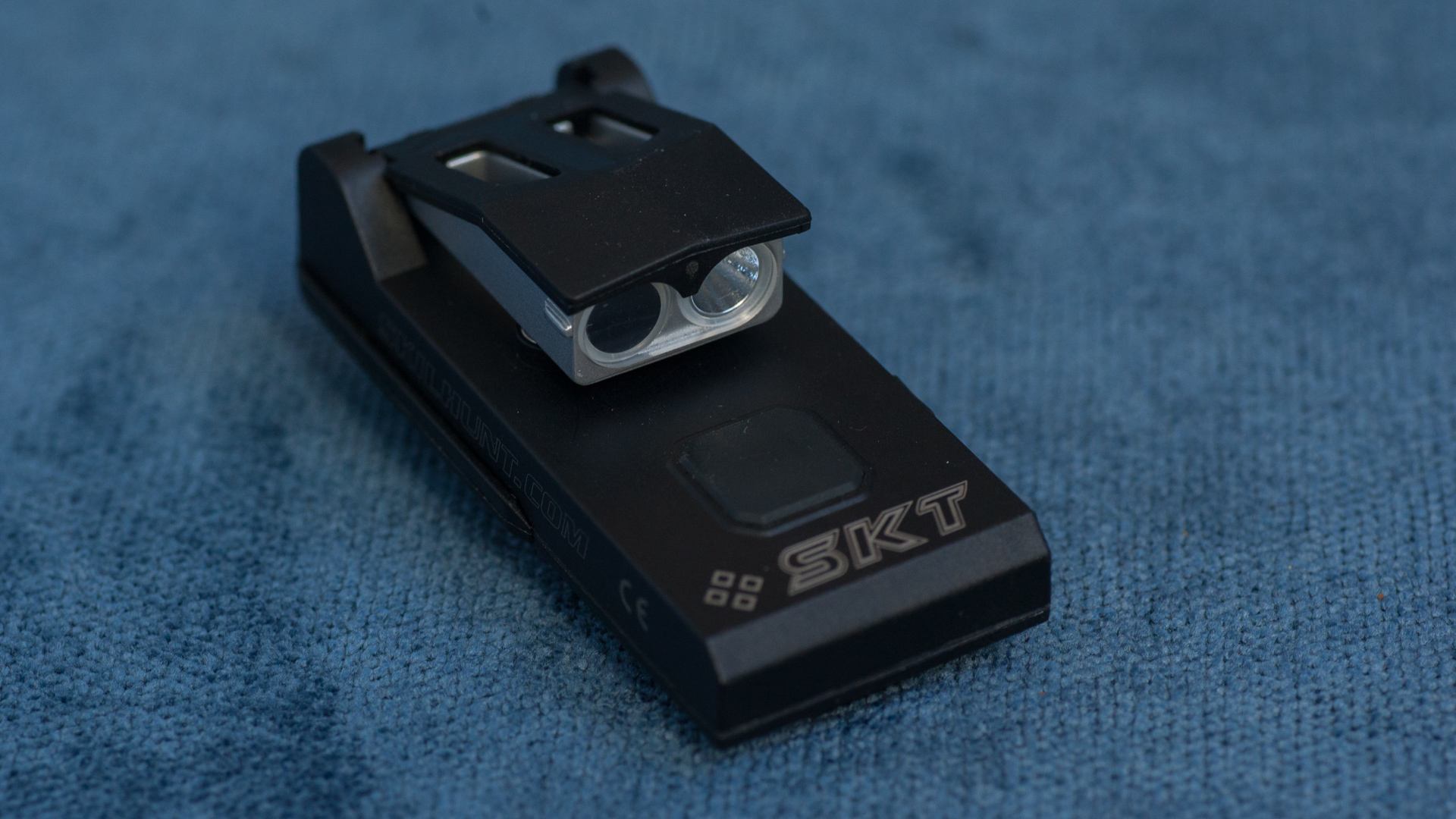 Charge plug is good, but construction of PL1 doesn't let you expect more waterproof than ability to withstand rain (doesn't mentioned in manual, I asked manufacturer directly).
Anyway, I think for it`s usecases that is enough.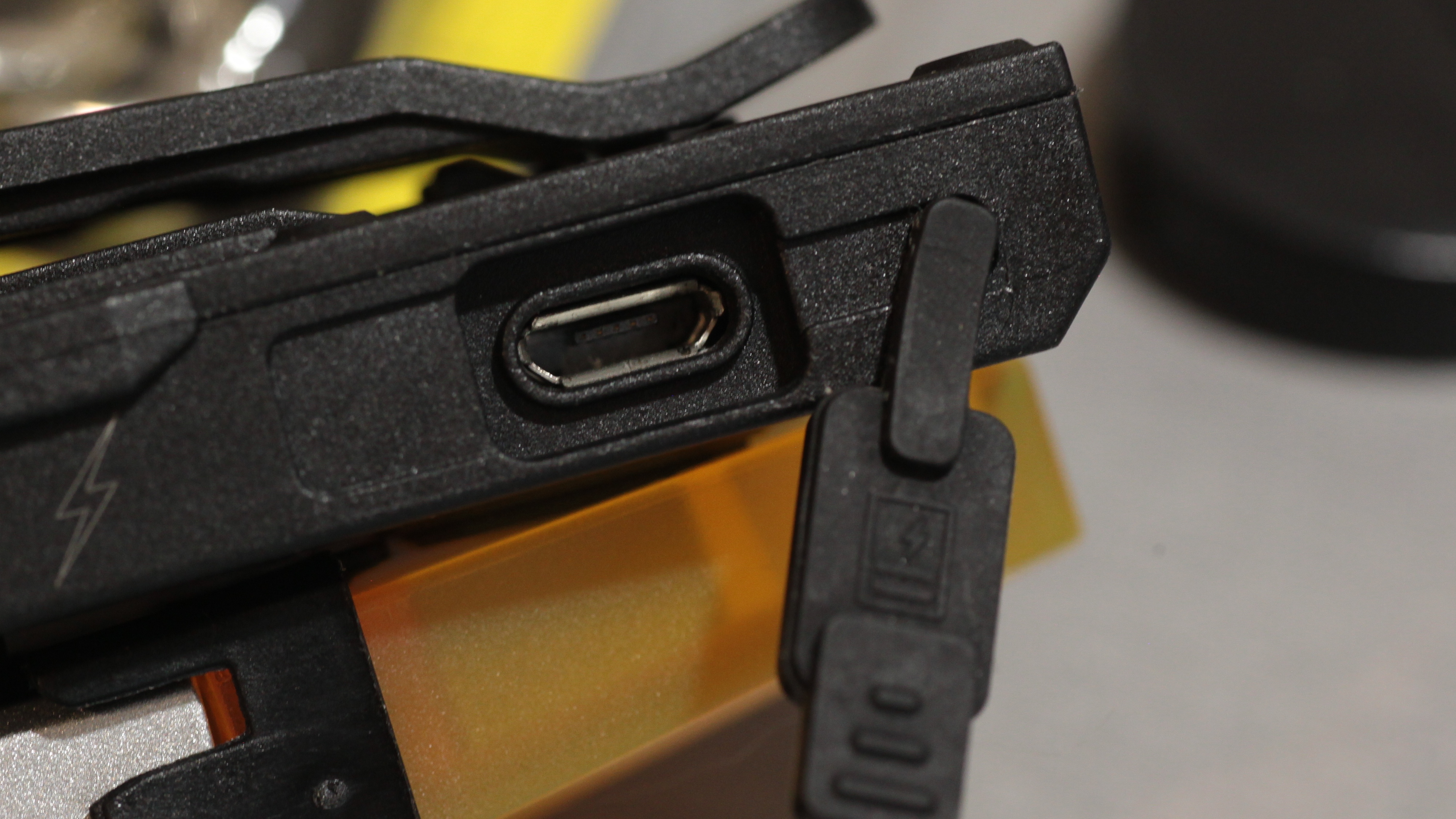 I unscrewed body compartment cover and saw this. Battery is specific, not something standart stuff like nokia standart batteries, so often use in different devices.
But, at least, this built-in battery is best that i`ve seen in matter that you can easily to change it, it is not soldered. So, I suppose, in case of need you can buy it from Skilhunt, they have really helpful and communicative service (I sent them flashlight head once to solder button back).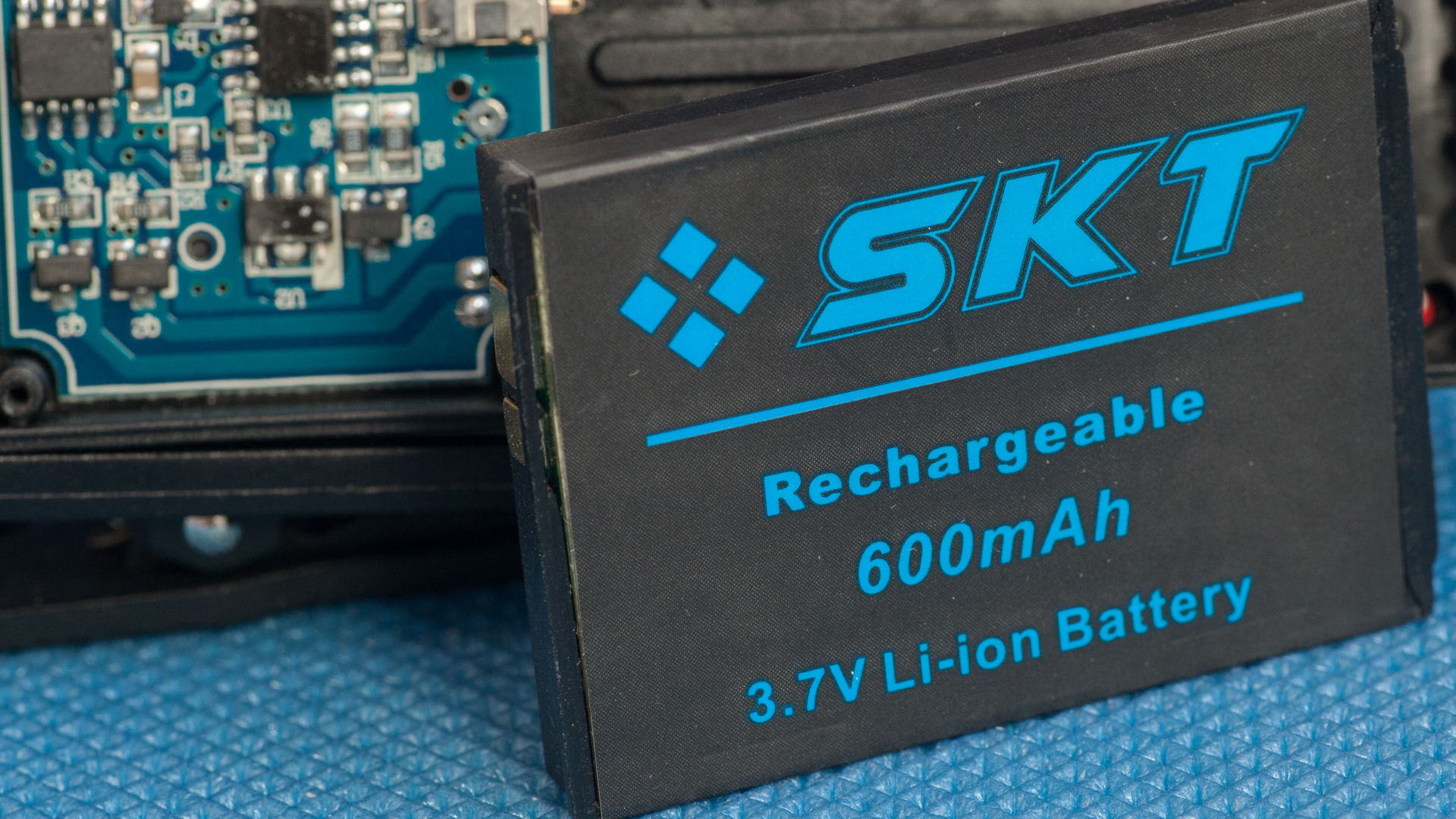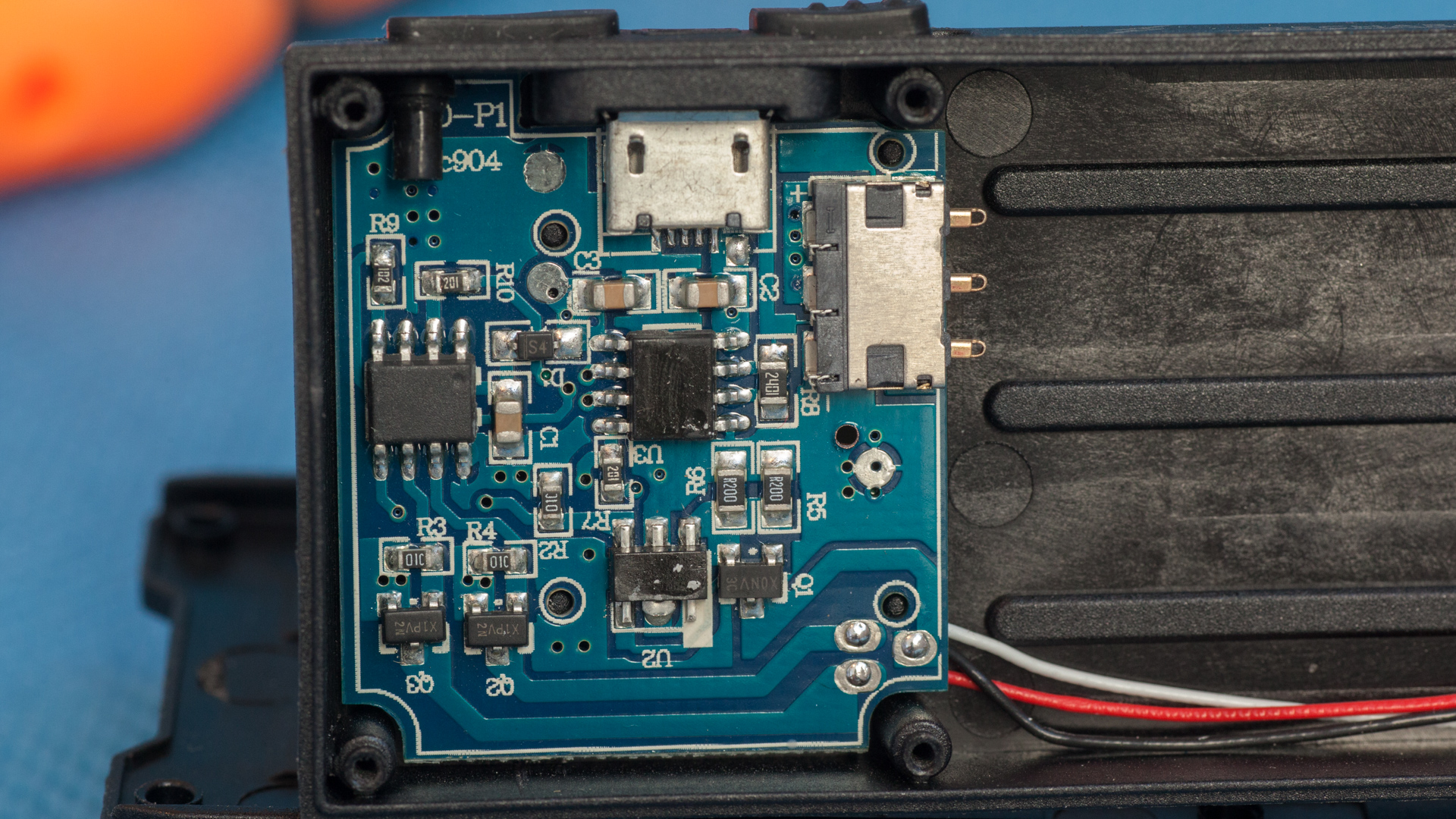 Head is made of nylon covered aluminum. You can use it as is, you can put diffusor as well. Last on fits head tight. But, of course, as any separate spare part, you should keep in mind risk of getting it lost.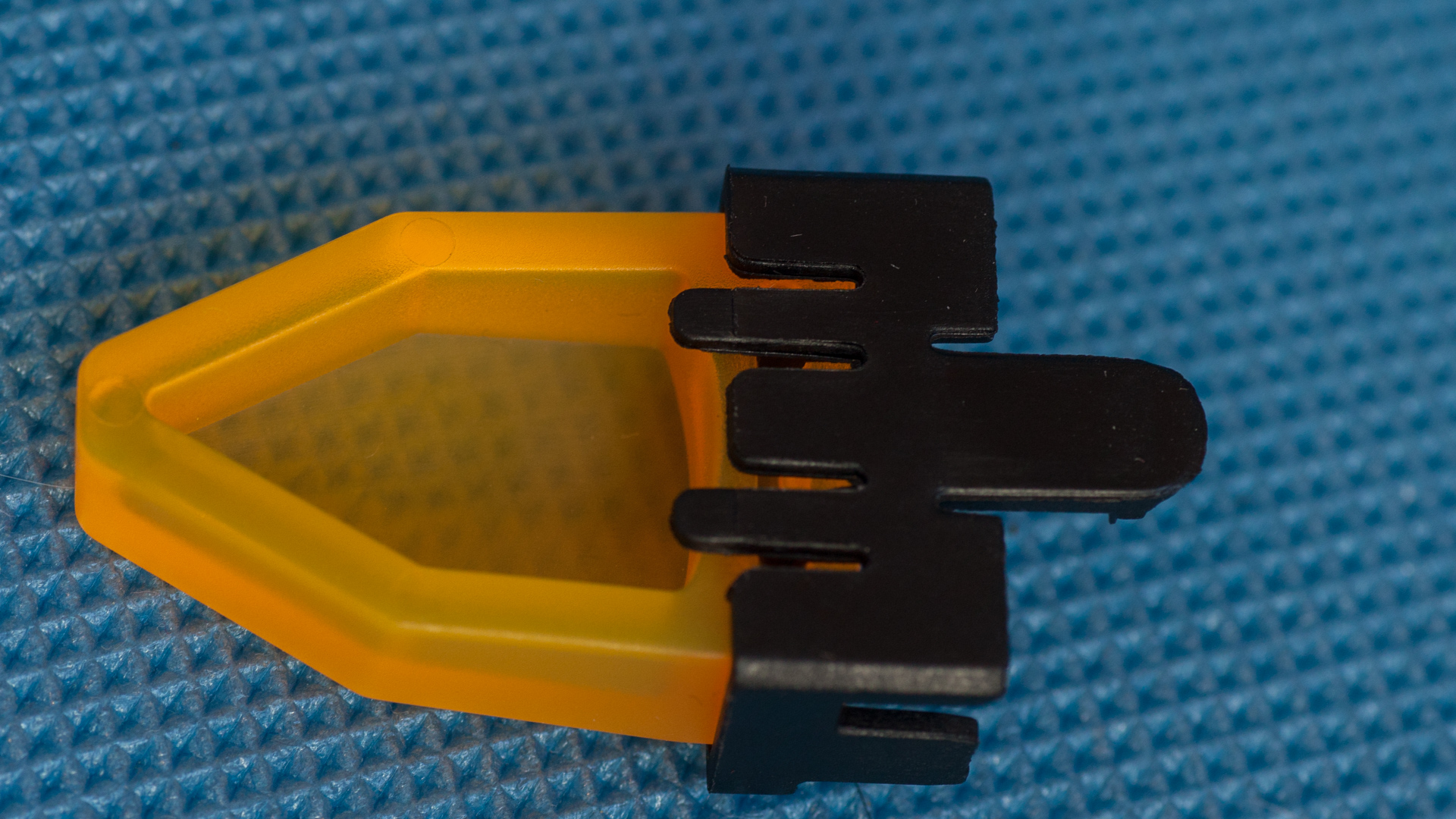 Inside head is see anwers to my question about heat dissipation. And this answer satisfies my, board is long, with lots of paste. Full contact with metal parts of head.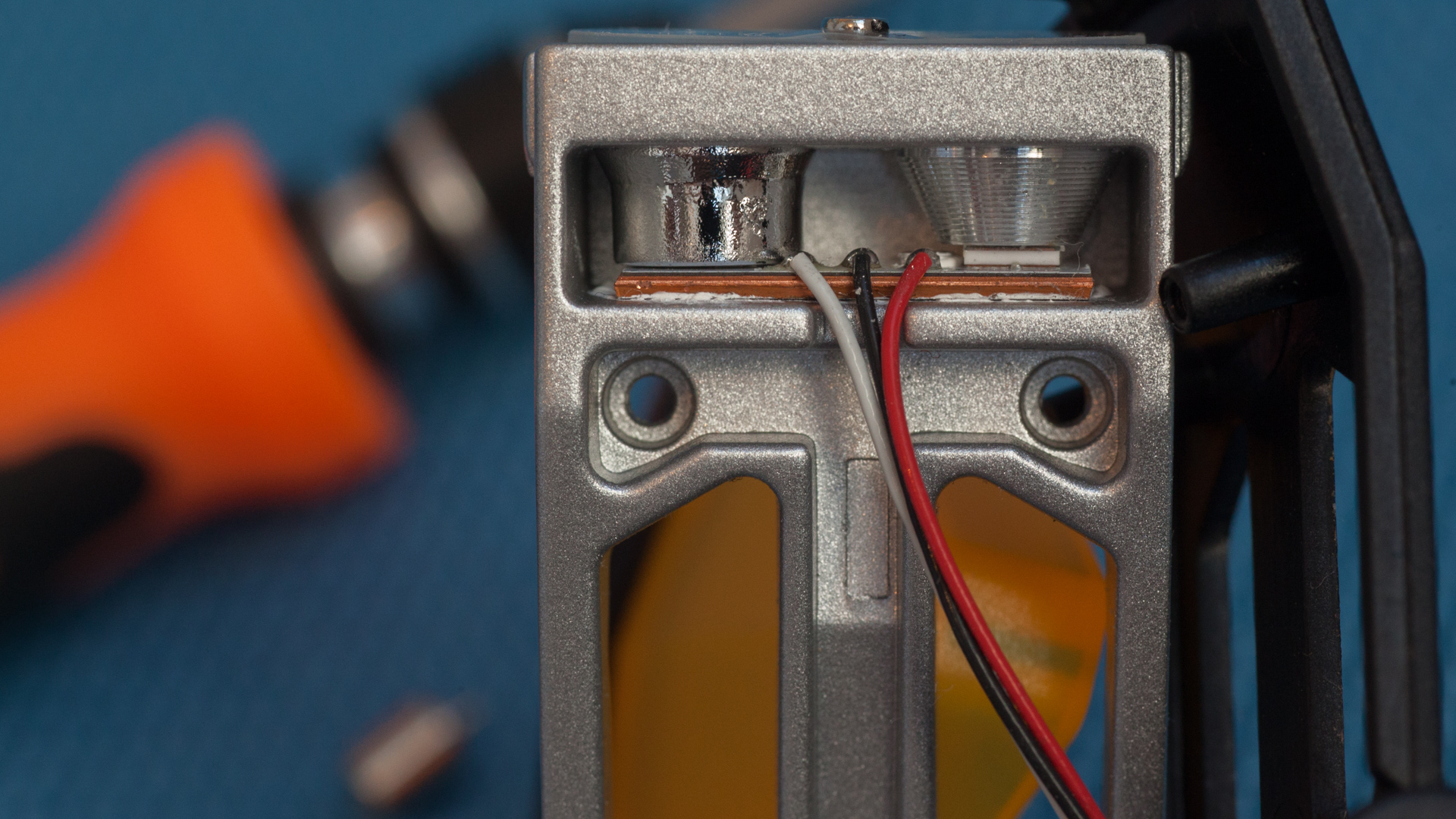 XP-G2 + small OP reflector are responsible for primary light. And in my case, this LED is badly centered. Nevertheless, is light is totally floody, that causes no problems at all.
Also you can see some strange traces upon black glass that cover UV-LED. That doesn't look like scratches, I can only guess what it is. Again, no affect on light.
I must admit that I bought and tested about 15-20 skilhunt lights and all of them had perfectly centered LED.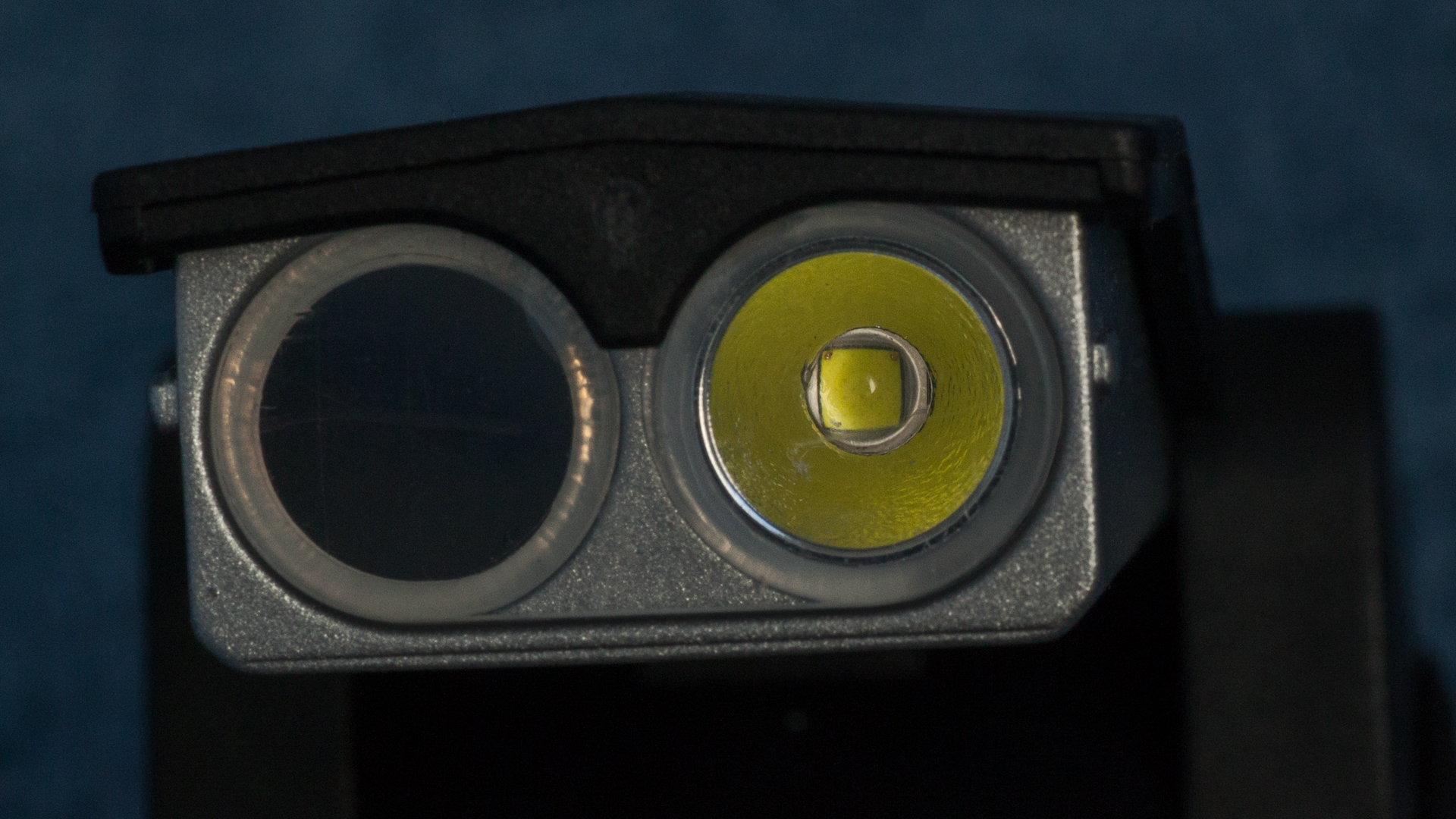 That seems to be all.
Specific form turn to be quite convenient when you hold it at hand. Compact size is good, you can clip PL1 to your backpack, uniform or stick to metal surface using magnet.
UI.
I like Skilhunt for it`s reasonable and flexible UI. And this time they didn't invented something marketingly crazy UI and gave user reasonable one.
The only wish I have is to put special modes in separate group and leave H1\H2\UV in main group.
PERFORMANCE.
No PWM-shimmering at any mode.
CW light, about 6000k.
When it is almost touches wall, you can tell hotspot. Step back – and light is floody.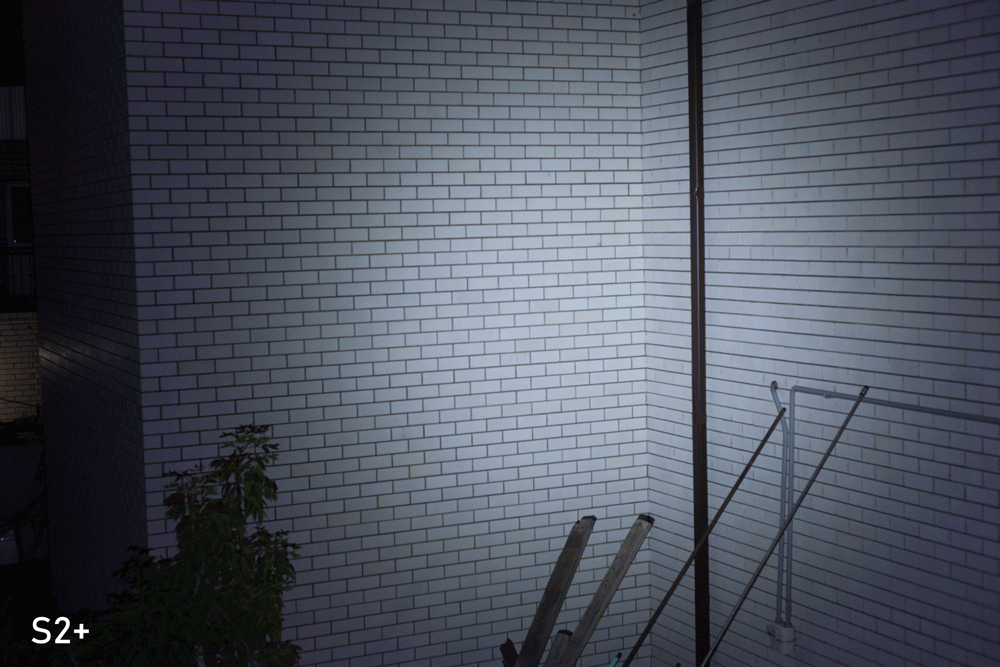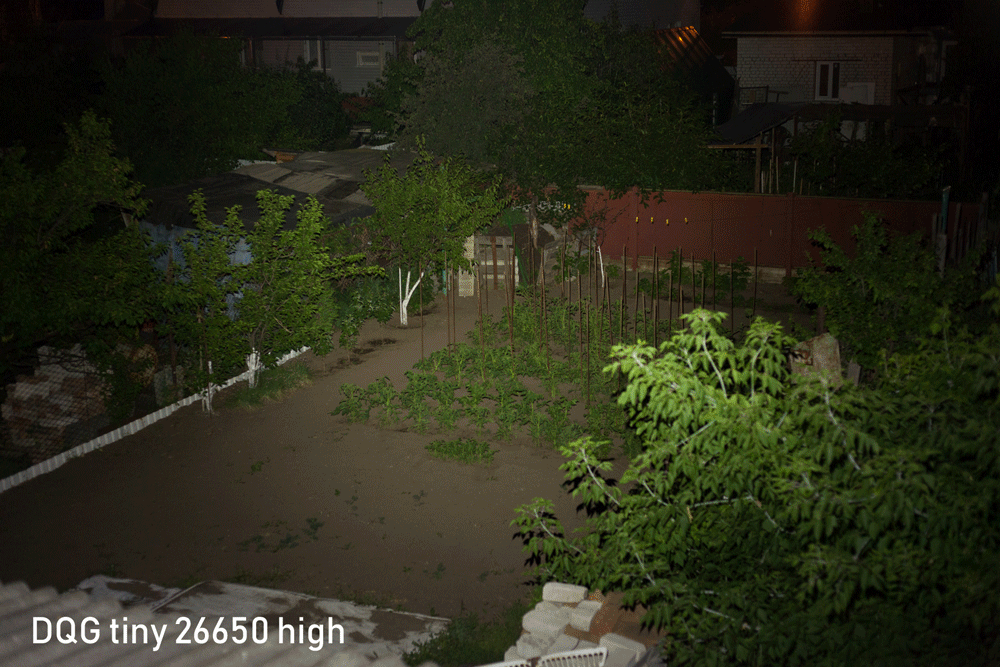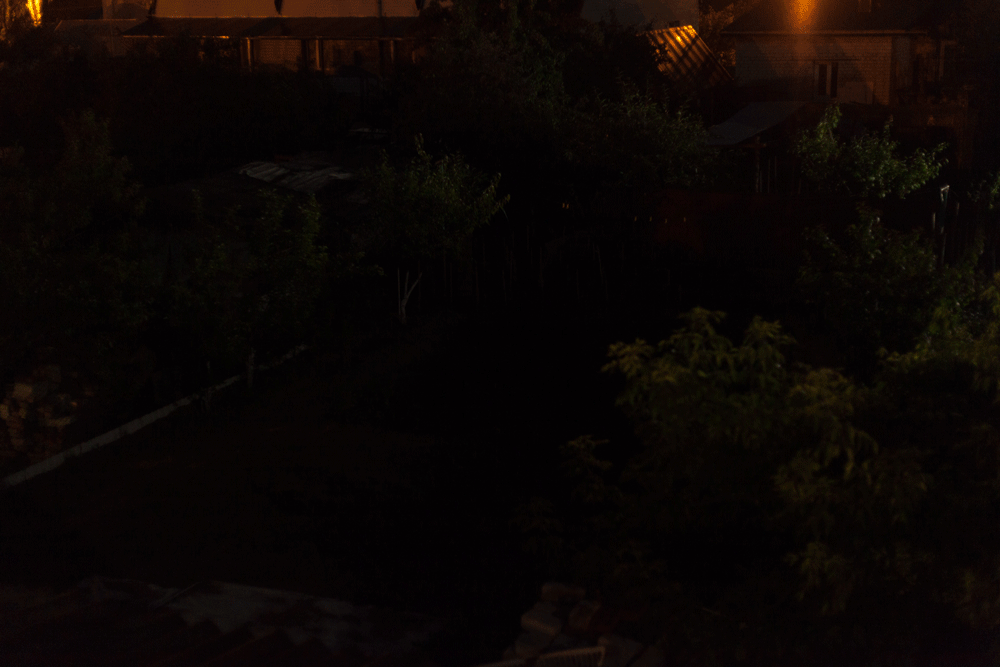 For indoor use low is enough, but will be dim outdoor you can only tell cat from dog at 15m range. Turn High on and see everything on range of 20m. But, well, PL1 is not the sort of light that supposed to be used within such range, it is for 5-7m (I strongly believe). And withing range of couple of steps ("hands on car and maul halten, kurwa! let me check your ID, carbon!" that`ll be enough. Of course when it is dark, some parasite light will make you to turn High on. As usually, as with other lights.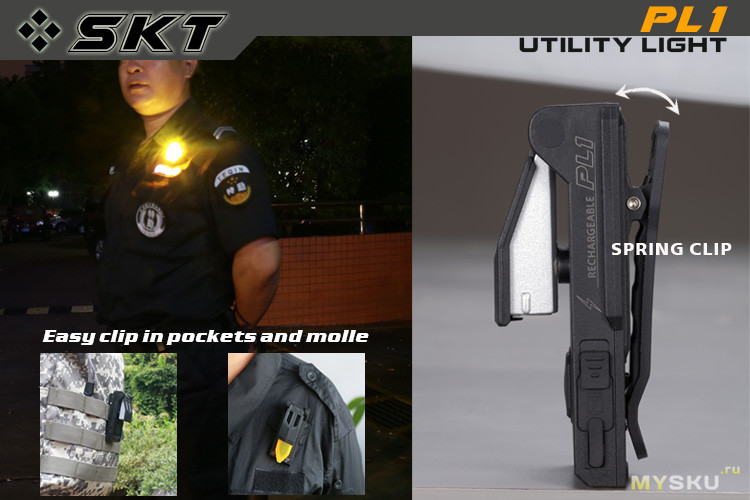 What about UV. Heh, it shows things you don't want to see. I played with UV in past, and that wasn't that powerful LED with other wave length. This one reveals everything.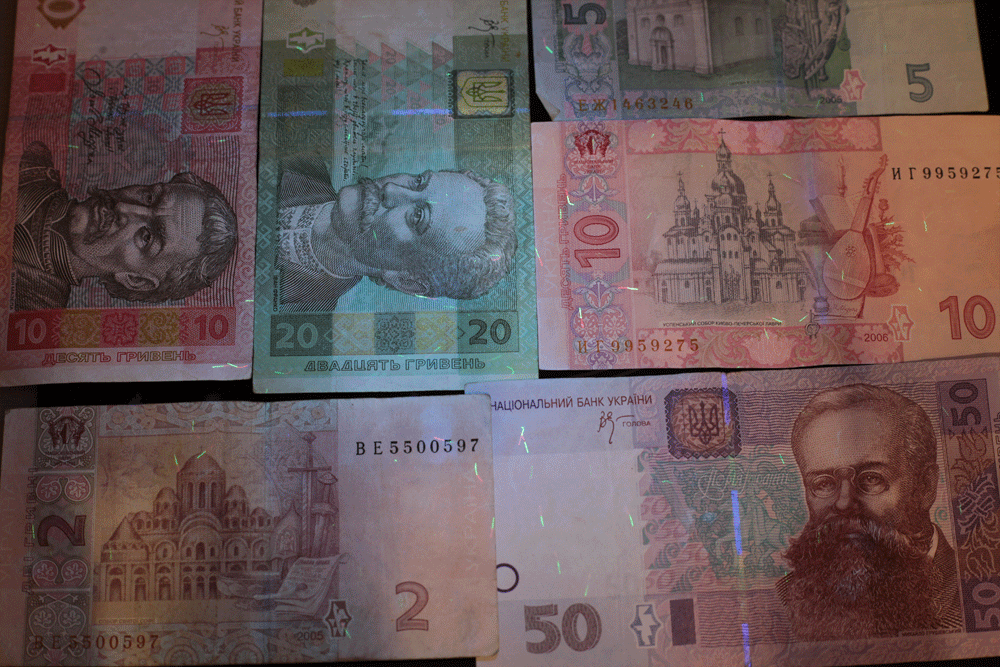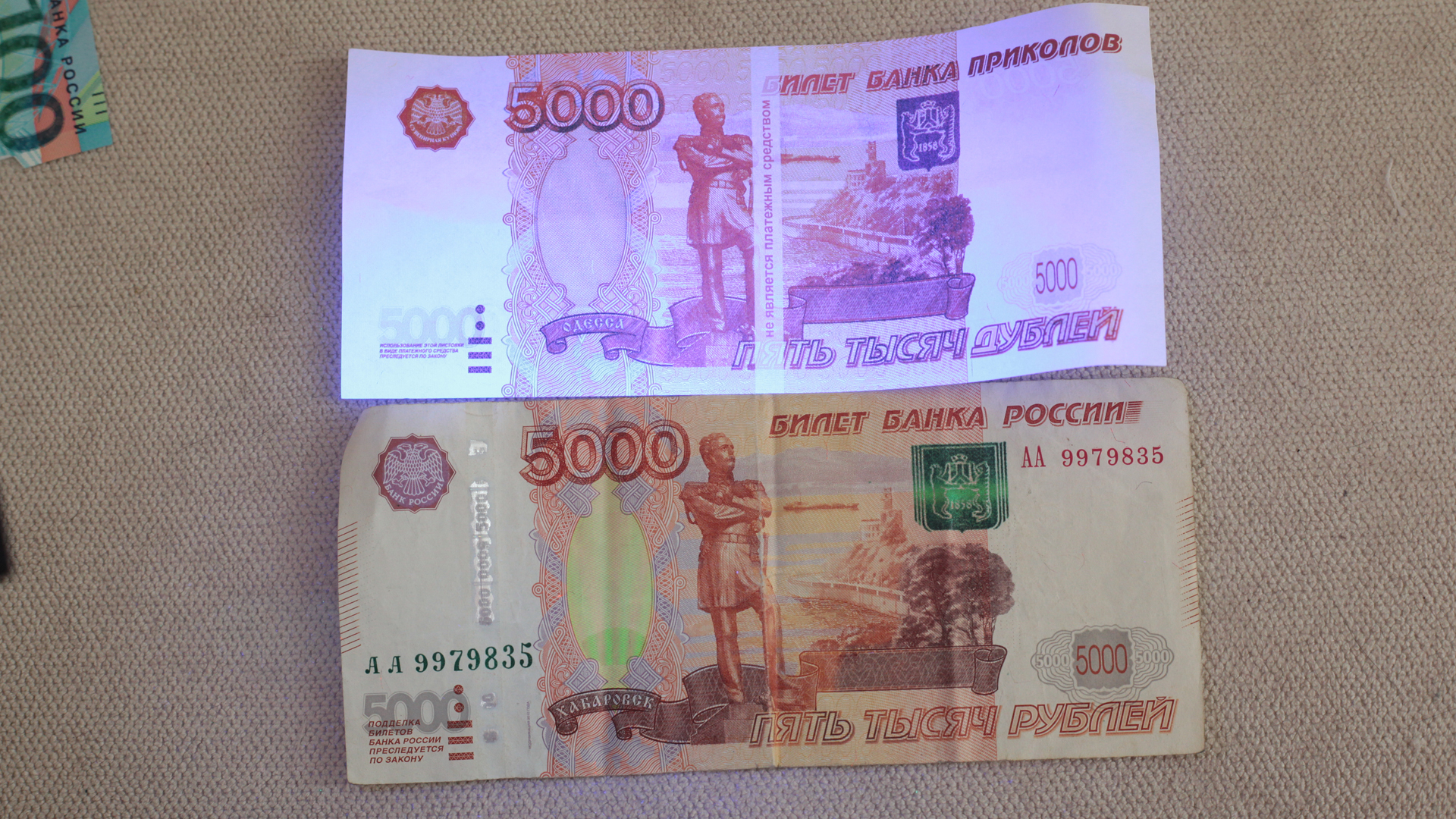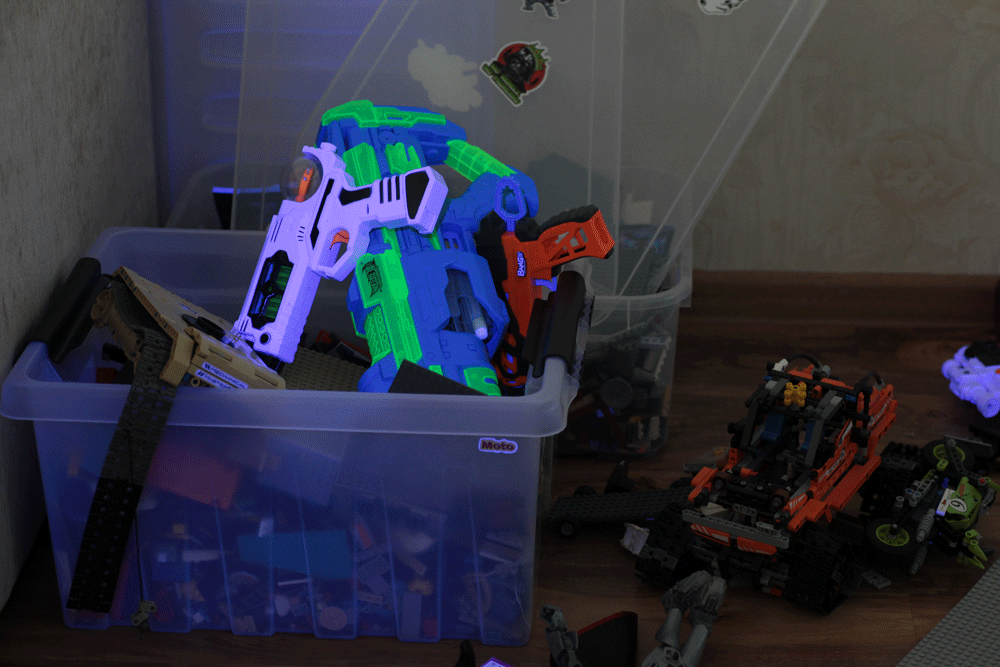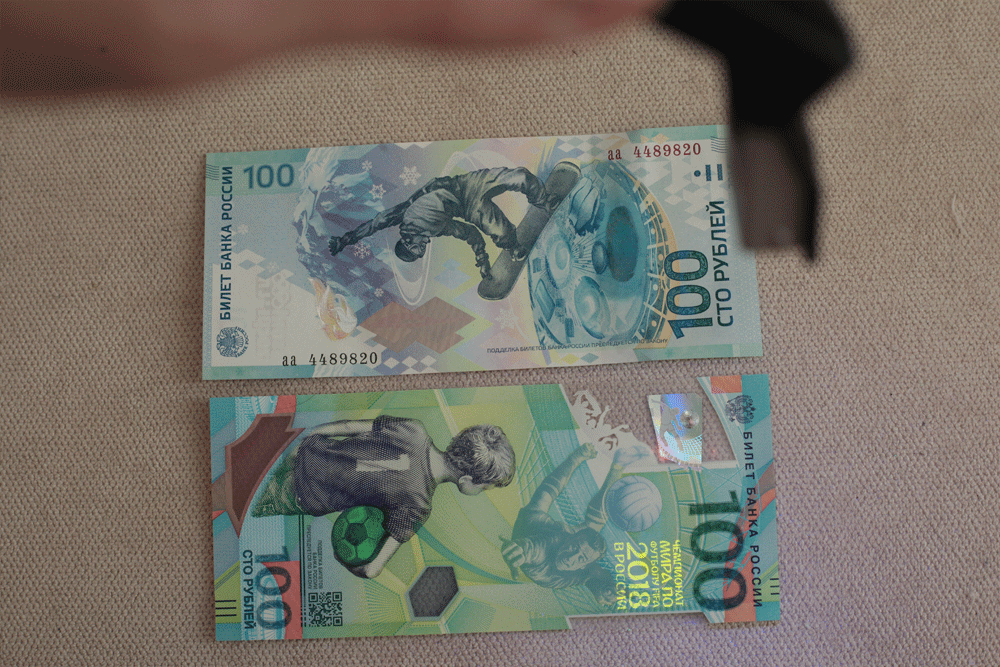 Charge amperage – 0.4А, counted about 700mah, so, stated capacity is real. Of course, blue-red charge process indication on button.
Light is well stabilized for primary light and so-so for UV.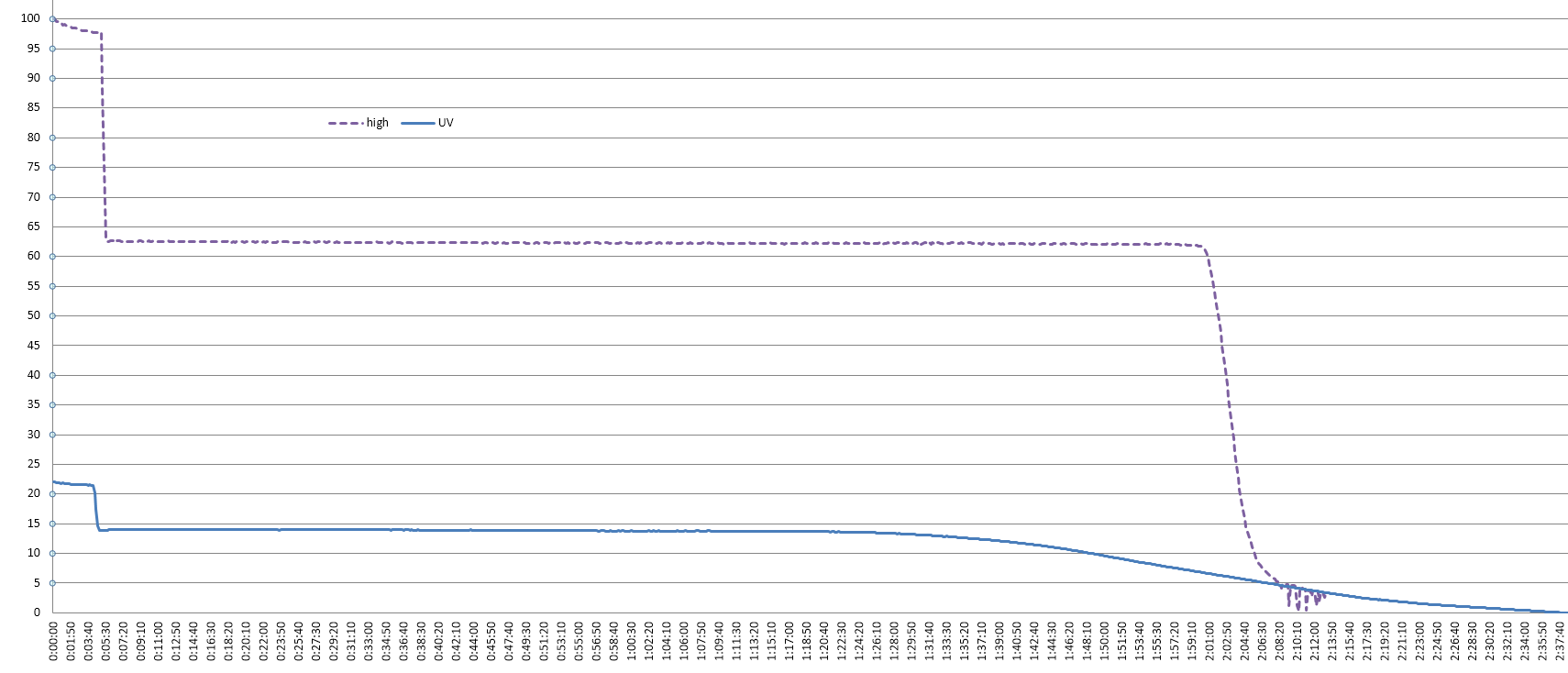 OVERALL
Most of you don't need this light, it is too specific, in home use you can grab other one. But those one, who are into some emergency service, poluce, military – you may find this stuff helpful.
Skilhunt surprised me with good price tag. What other brands may evaluate like about 50$, they ask for 25-30. So you can by it just to to see what PL1 looks like. Hm, simple UV 18650 flashlight cost little bit lower, and PL1 also gives you some regular CW light.
I like this stuff and hope that this would not be last SKT.