GP Recyko+ 9V 150mAh 15R8H (Green-Black)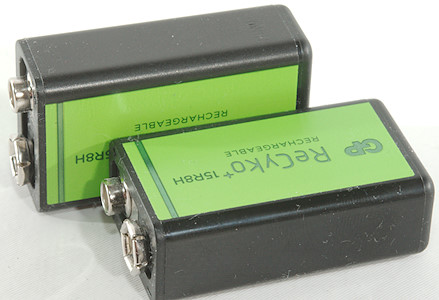 Official specifications:


Capacity: 150mAh

Voltage: 8.4V

Precharged

Lifetime: 6 years or 1000 cycles.


9V battery from GP with fairly low capacity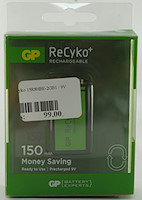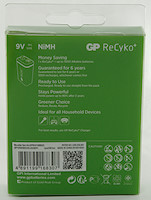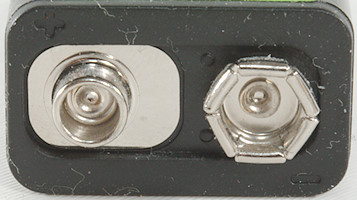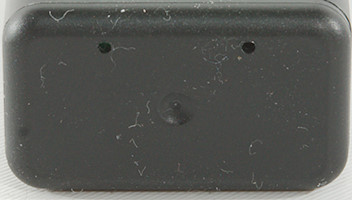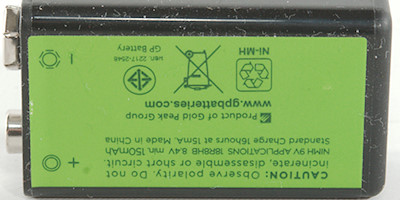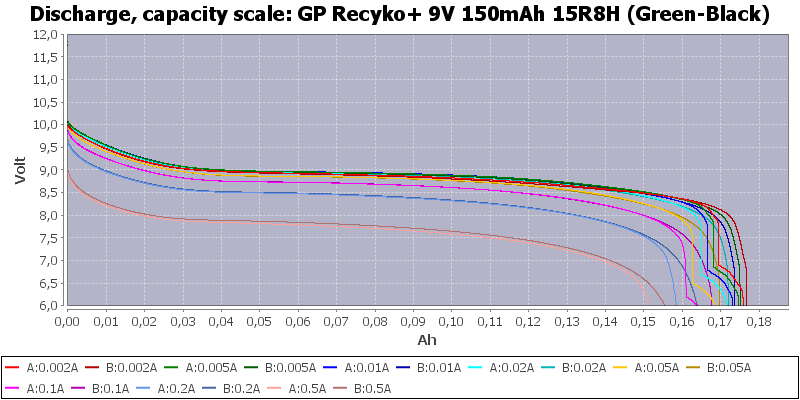 The battery do easily match the rated capacity, but it looks like there is some difference between the internal cells on the A battery (The vertical drop at the end).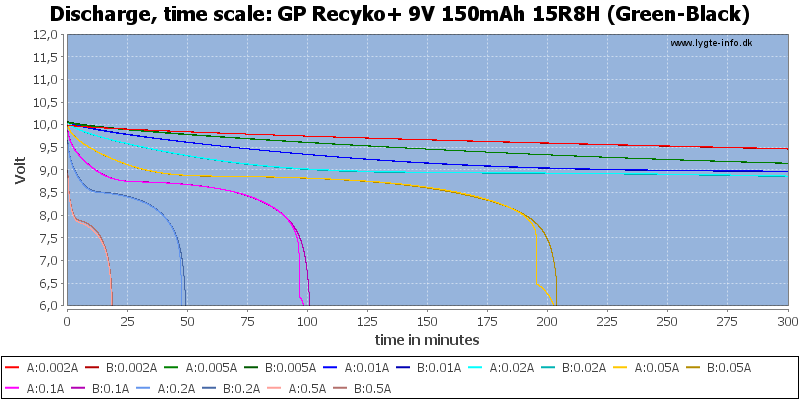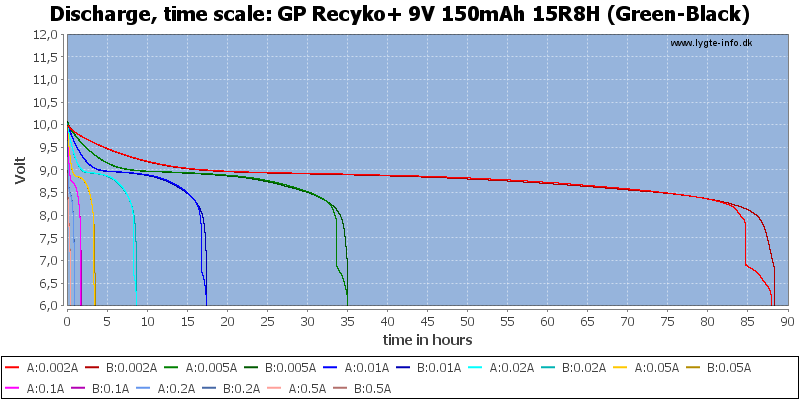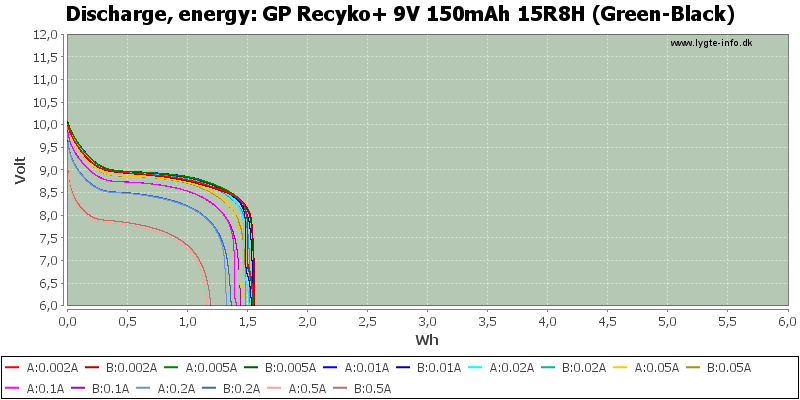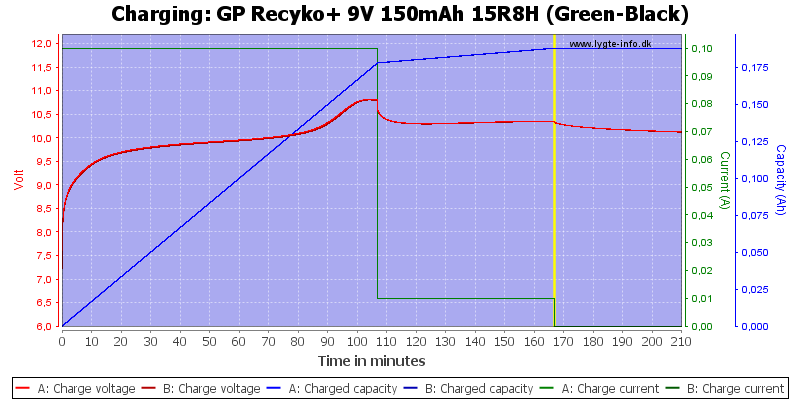 Because this is a battery the cells need balancing, on NiMH this is done by a low current overcharge.
Conclusion
The capacity is slightly on the low side, but being a
LSD
(
L
ow
S
elf
D
ischarge) cell it do have its applications.
Notes and links
How is the test done and how to read the charts
Compare to other 9V batteries: Alkaline/NiMH/Lithium/other