Varta LongLife C 4114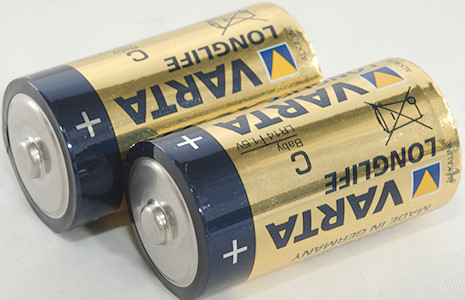 Official specifications:


Shelf life: 10 years

Nominal voltage: 1.5 volt

Typical capacity 7600mA (Discharge with high resistance)

Permissible temperature range: -10°C ~ 50°C

Chemistry: Alkaline


This is a standard Alkaline C cell from Varta.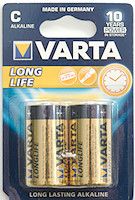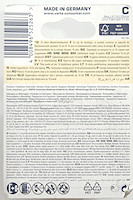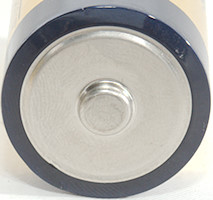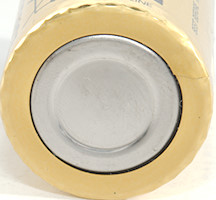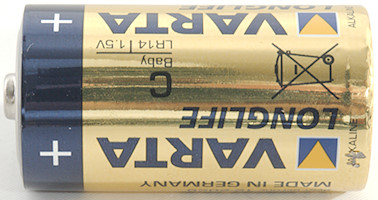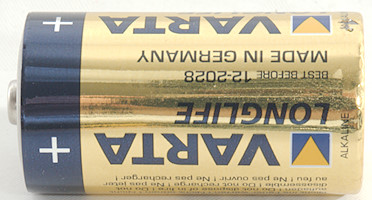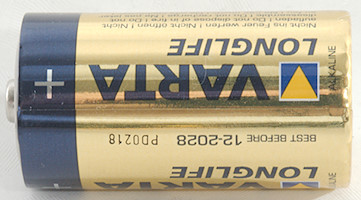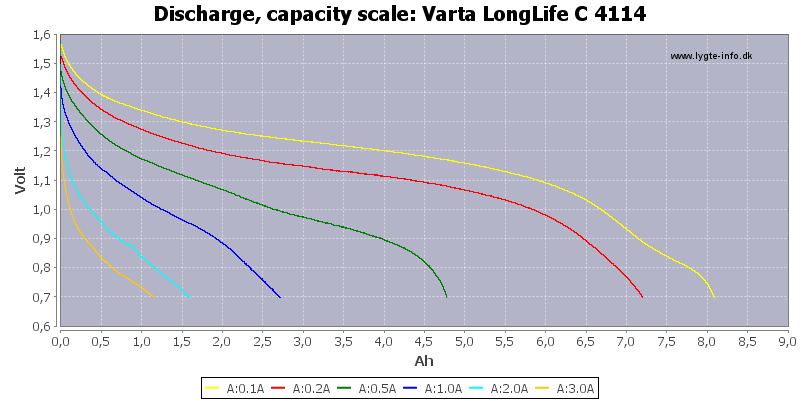 This is typically Alkaline discharge curves that are very depend on current.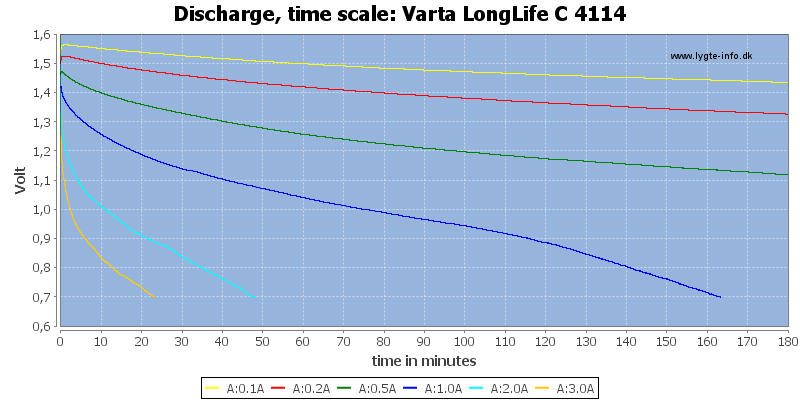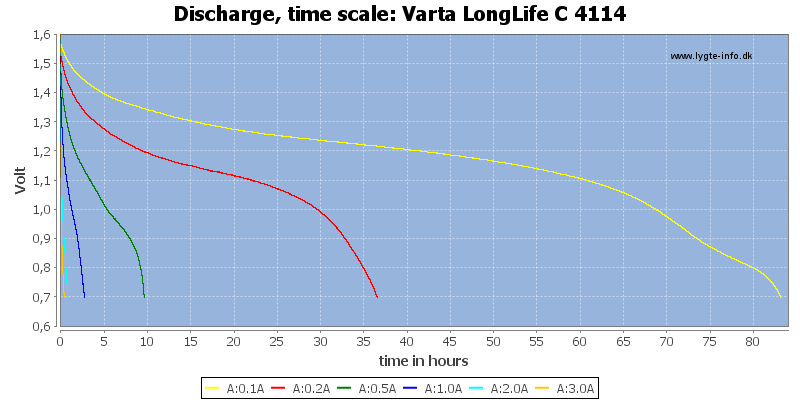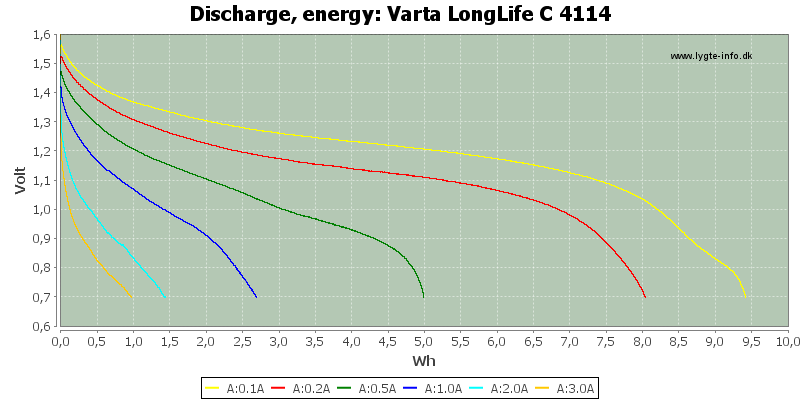 Conclusion
Performance looks to be
about
the same as the other Alkaline C I have tested.
Notes and links
How is the test done and how to read the charts
Compare to other AA/AAA batteries: Alkaline/NiMH/Lithium
Compare to other C/D batteries: Alkaline/NiMH/Lithium