Though for it`s size and price this model can not be taken into account as top-product, this device is a way better than you may expect. Cowoo U1 is not stuff for Xiaomi cult adepts, that is a seriously good thing.
specs
Brand: COOWOO
Model: U1
Color Temperature or Wavelength: 4000K
Light Source Color: Stepless Dimming
Overall Height ( CM ): 38cm
Overall Length ( CM ): 11cm
Power Supply: 100-240V,Built-in rechargeable battery,USB Cable,USB Port
Product weight: 0.6000 kg
Package weight: 0.7150 kg
Product size (L x W x H): 11.00 × 11.00 × 38.00 cm / 4.33 × 4.33 × 14.96 inches
Package size (L x W x H): 16.00 × 13.00 × 24.00 cm / 6.3 × 5.12 × 9.45 inches
Package and appearance
As all the Xiaomi products that i`ve seen, this one also fallows the idea of simplicity in design. So, here you get white cardboard box with modest design.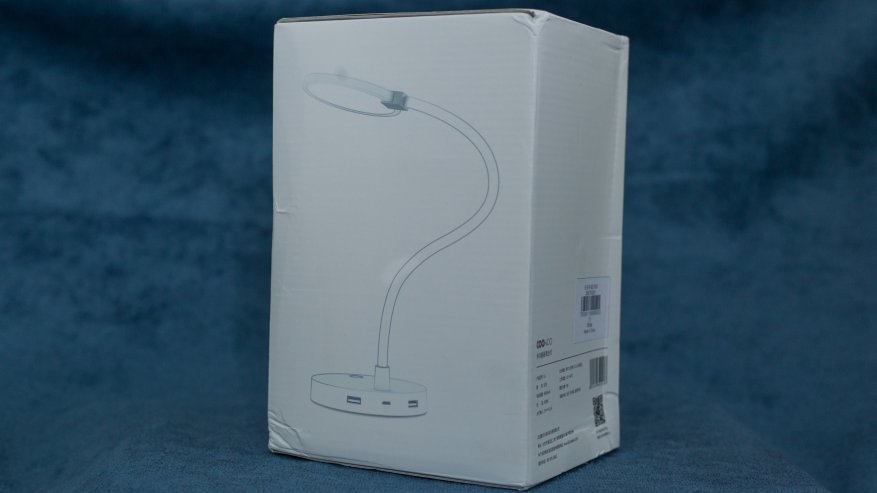 Inside is lays the same modest set of lamp, micro-
USB
charge cable and bried manual in Chinese.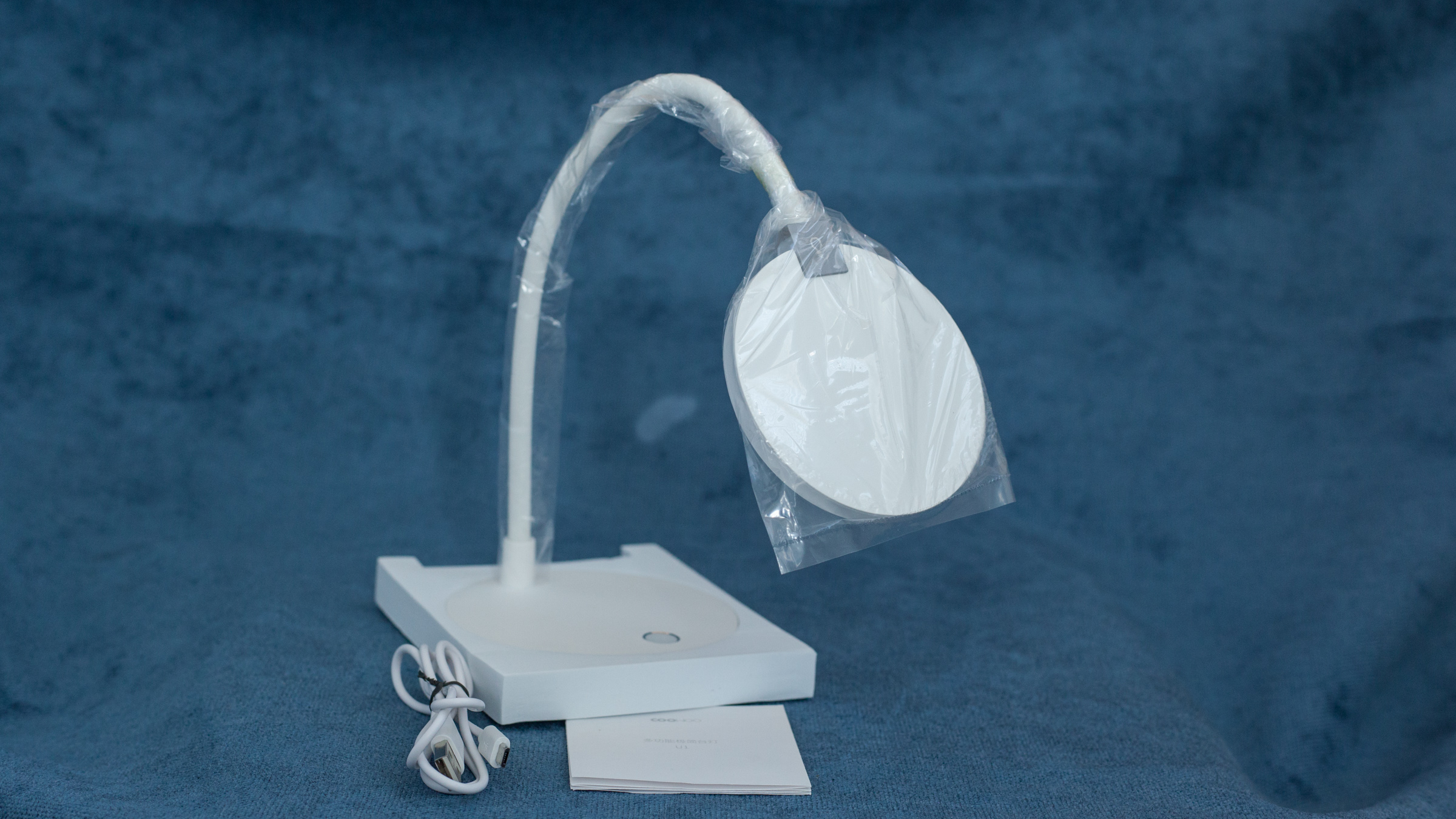 Lamp looks like some Ikea stuff. White smooth thing, "Lagom" as is. The only useful info you may get from manual are sizes. And as you can see, size of this lamp is quite small.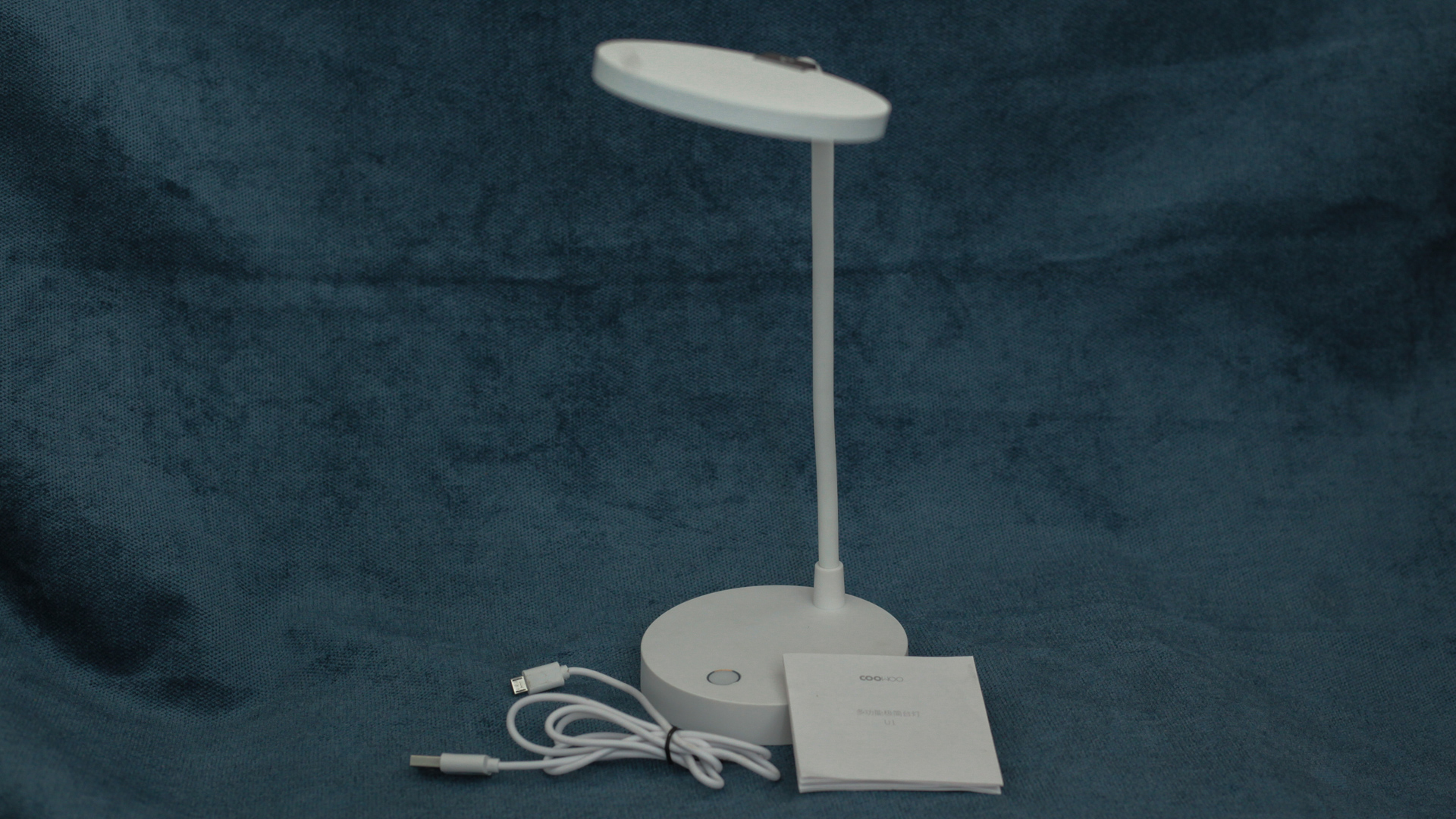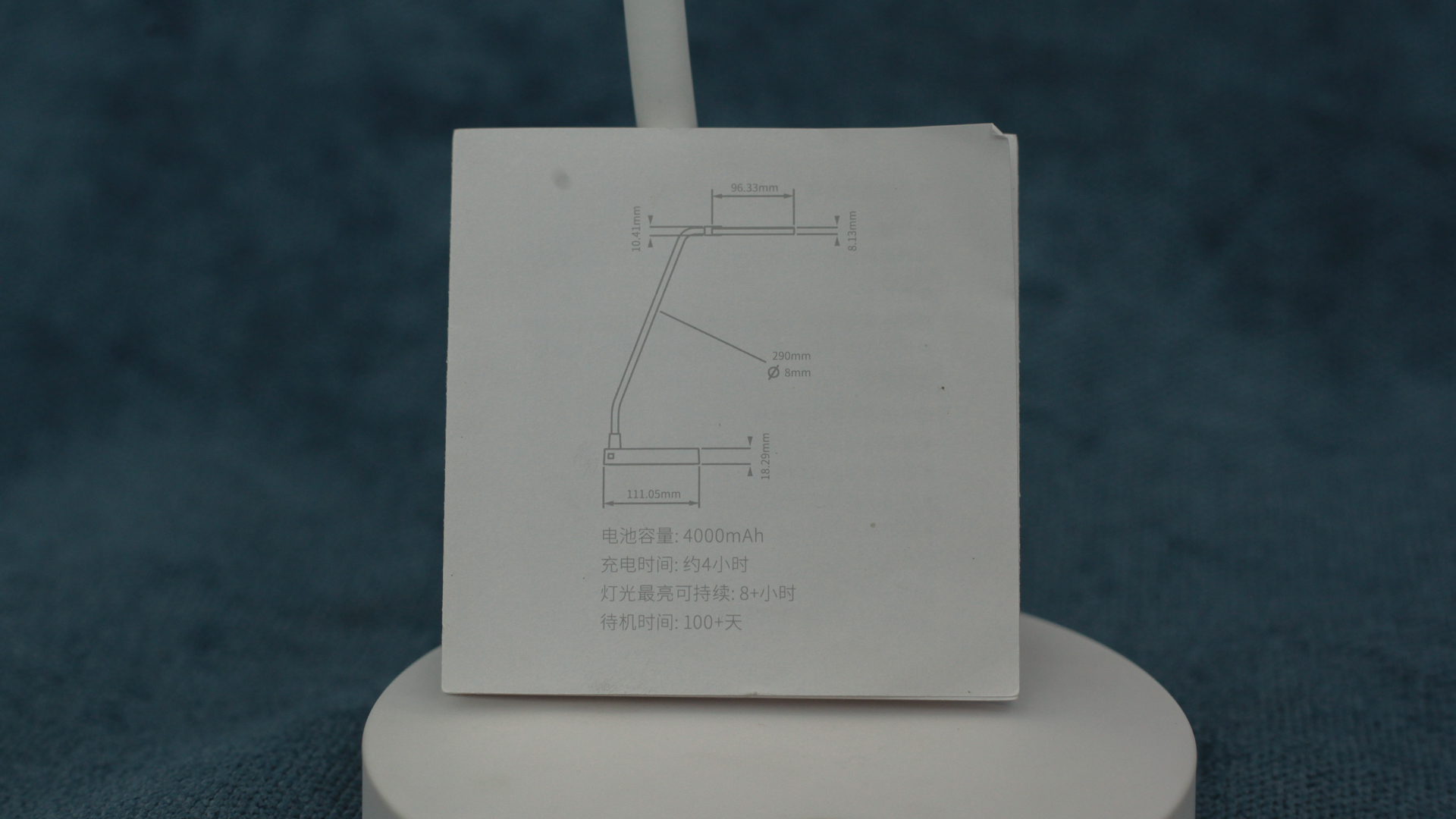 Base part includes:
3 ports — 1 micro-USB input and pair of outputs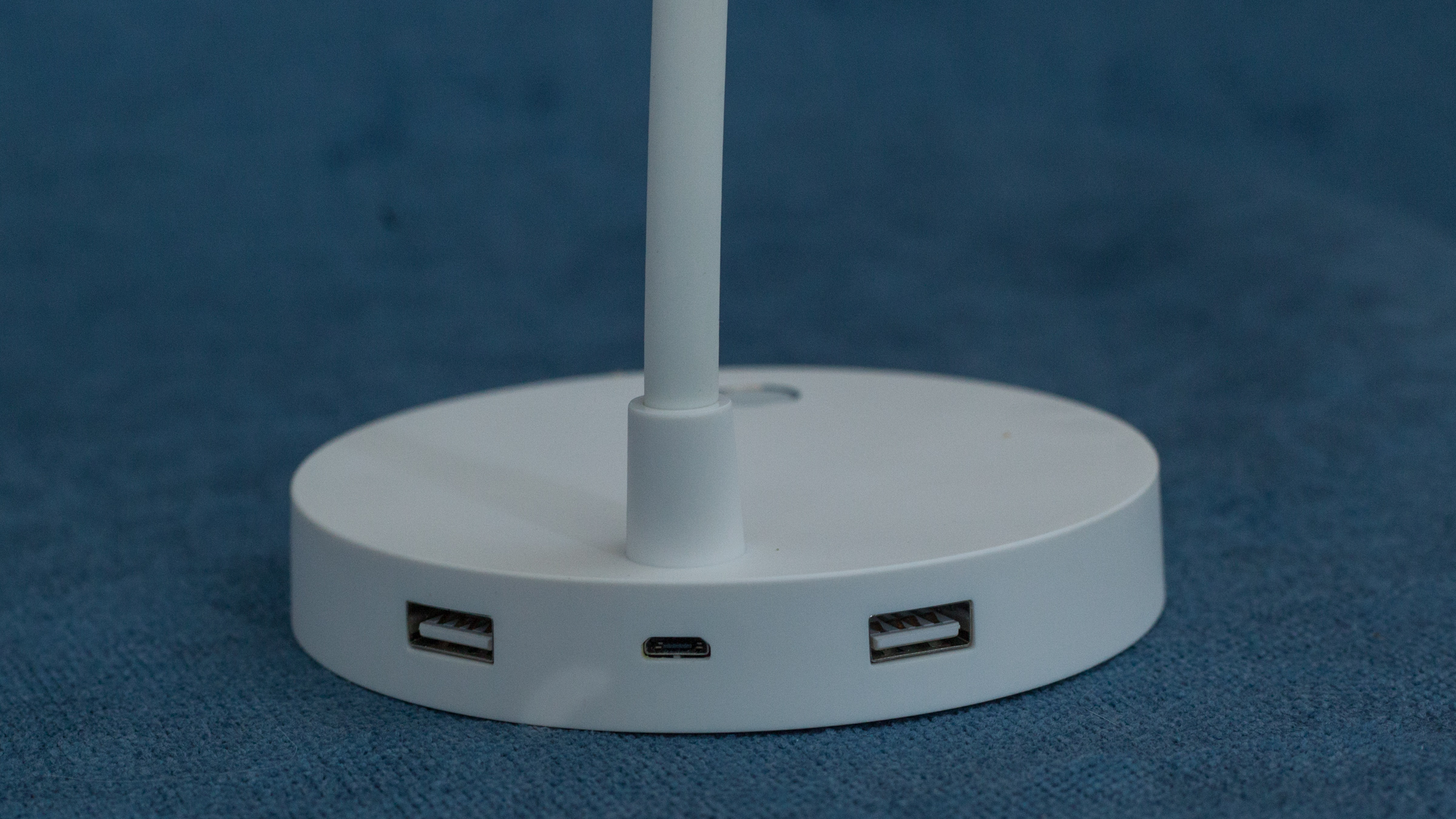 Sensor button , as usually with charge process indication (red\blue)

There are a pair of anti-skid sticker, that hide screws. Here is insides of lamp: metal bar for weight and circuit board. Soldering is good. And, heh, nothing similar to Nokia battery, that used so much in different cheap Chinese devices.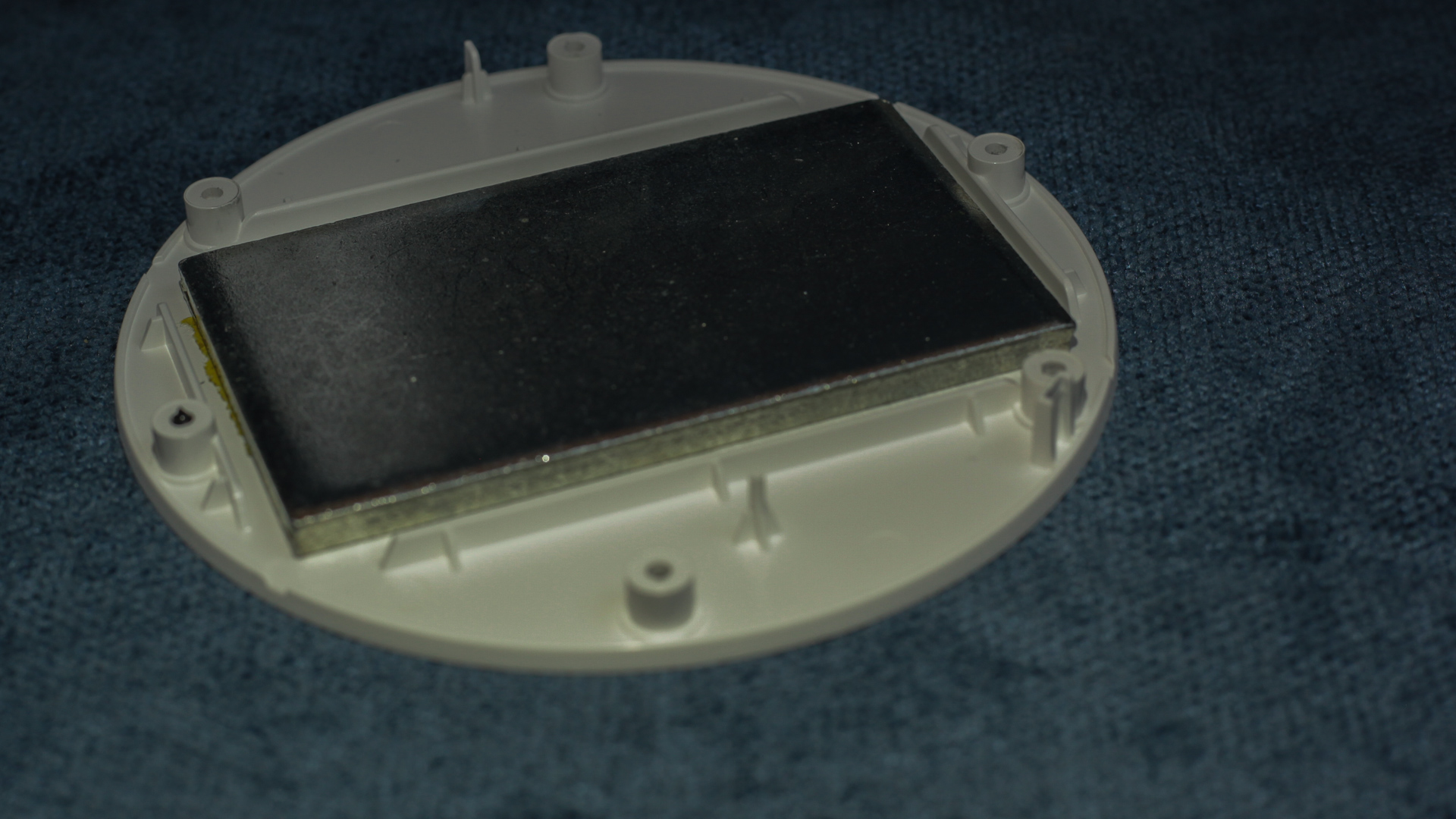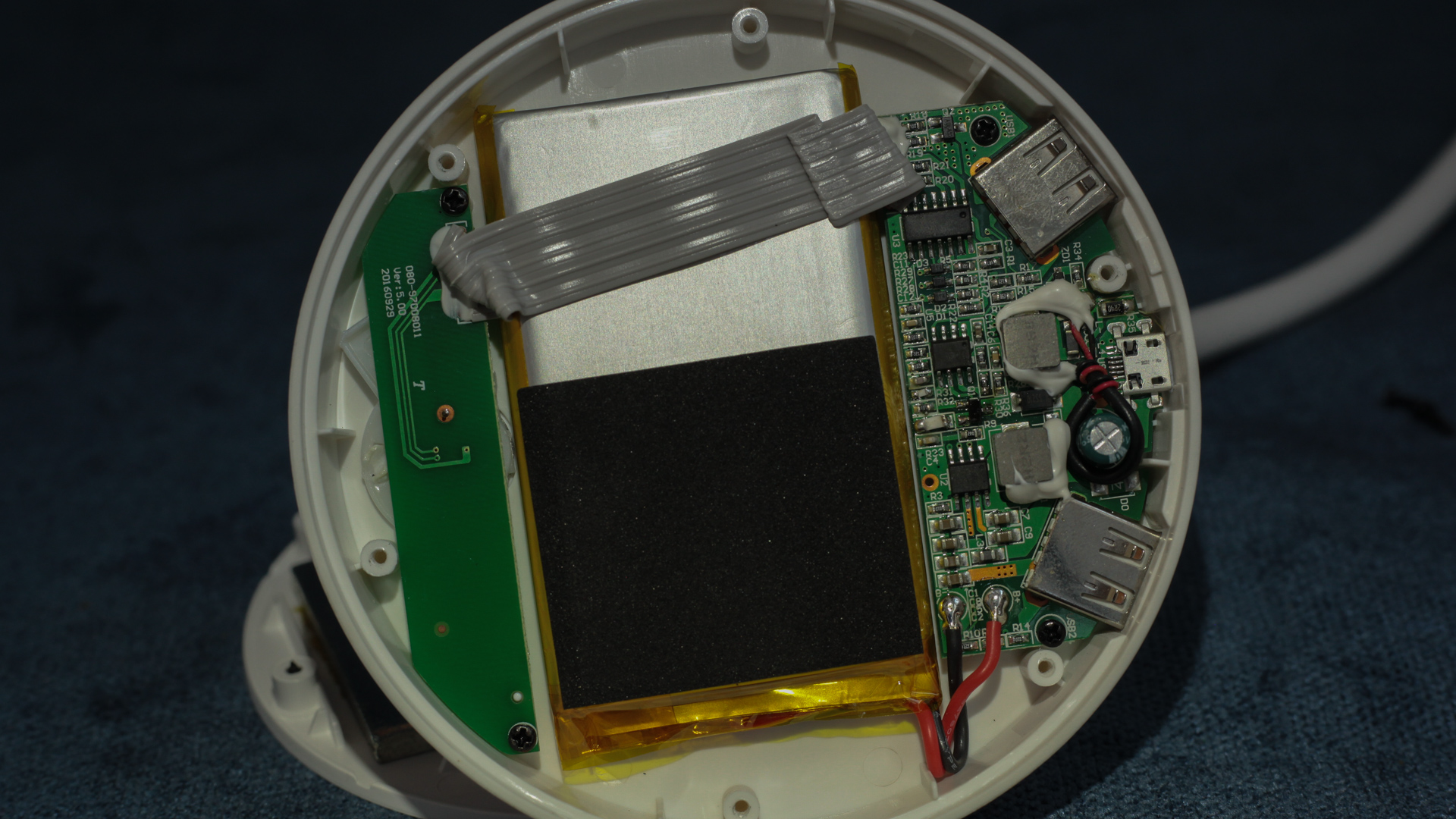 Battery here is way better and it surpises a lot: it has* real 4000mah.*
You can simultaneously charge it + some other device connected to lamp (not only one of them). Charge amperage is good as well.
https://www.ixbt.com/live/uploads/images/original/04/96/13/2018/07/18/c9...
U1 full works as powerbank. I expeted to get something close to 2800 mah (3.7\5.2v ratio), but got less. Still that is much more you can expect to get from lamp.
I connected usb-load and here is what I saw.
*0.5А- 5v
1А — 4.89v
2А — 4.77v.*
Above 2A voltage falls drastically, and gets below 3v at 2.5v, device turns off.
Again – great result from lamp. And yeah, while charging other device, you can still uses lamp as lamp.
What about button – it is simple. Hold it and light will work in ramp mode up and down. You can set bright light and nitelight easily.
The only minus for me was that I could precisely check runtime in 100%, max mode. And here is what I got. 8 hours! Great, nightlong light.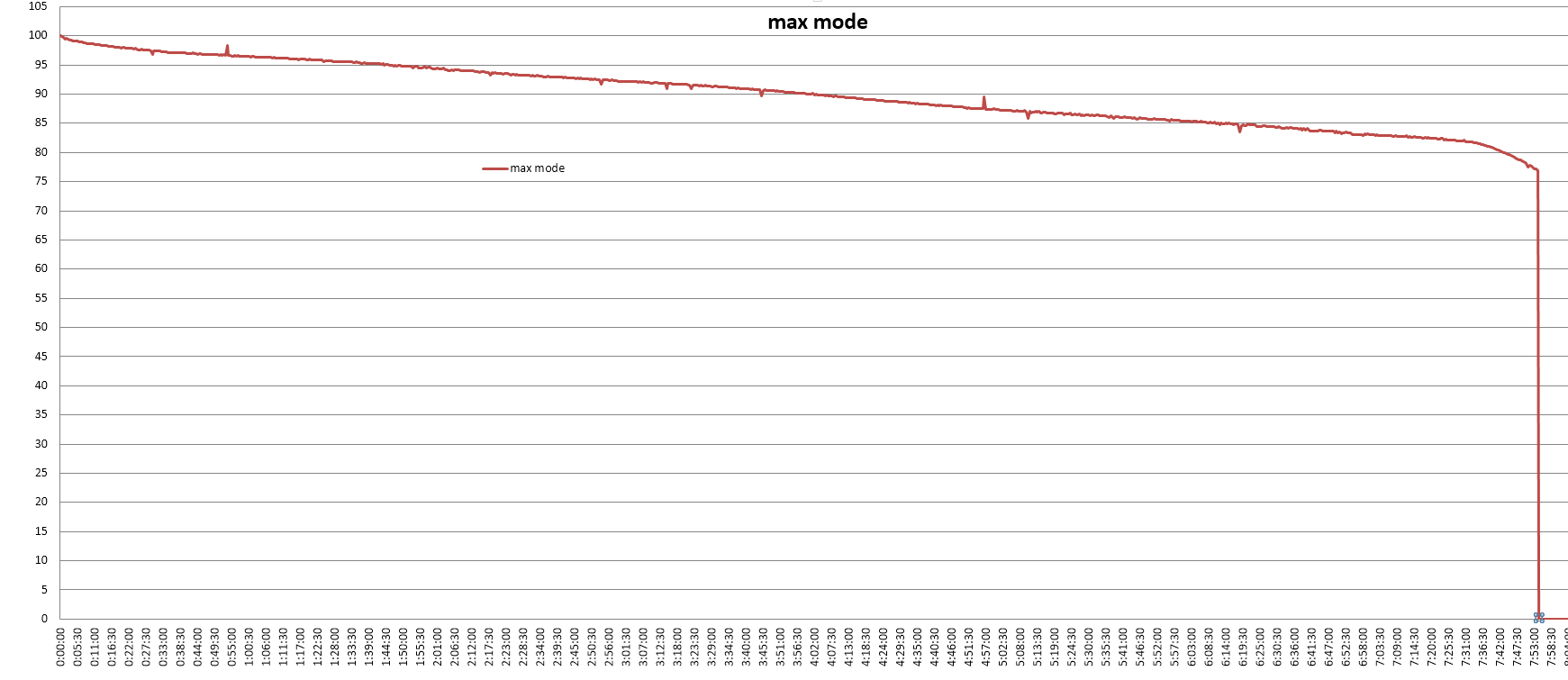 Light itself is NW, 4000k with no PWM-shimmering from 24 LEDS behind matte diffusor.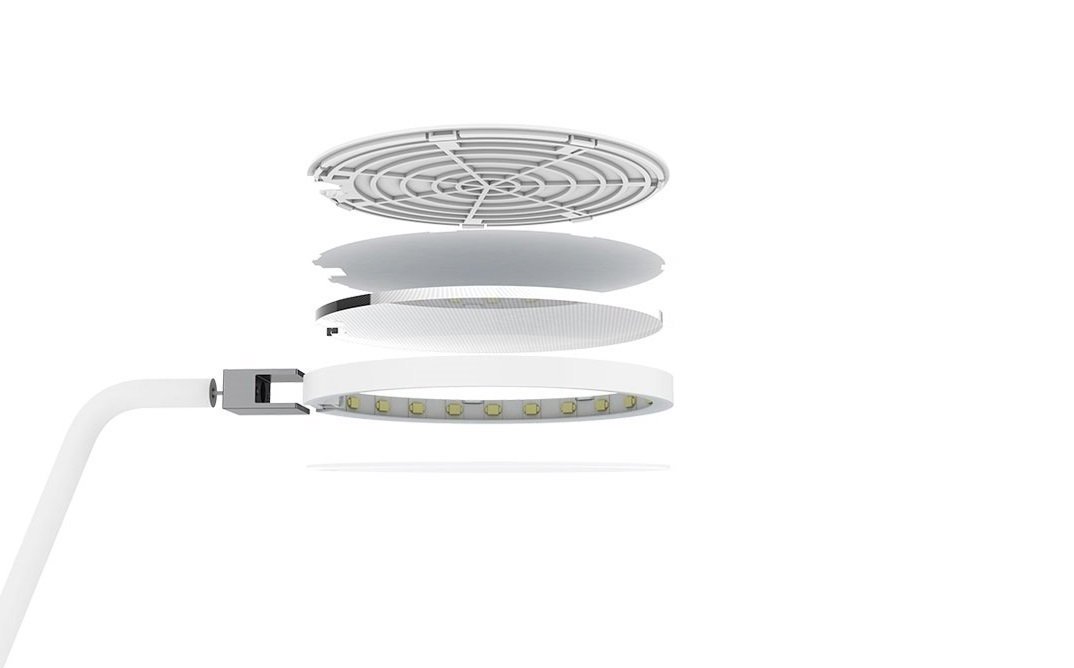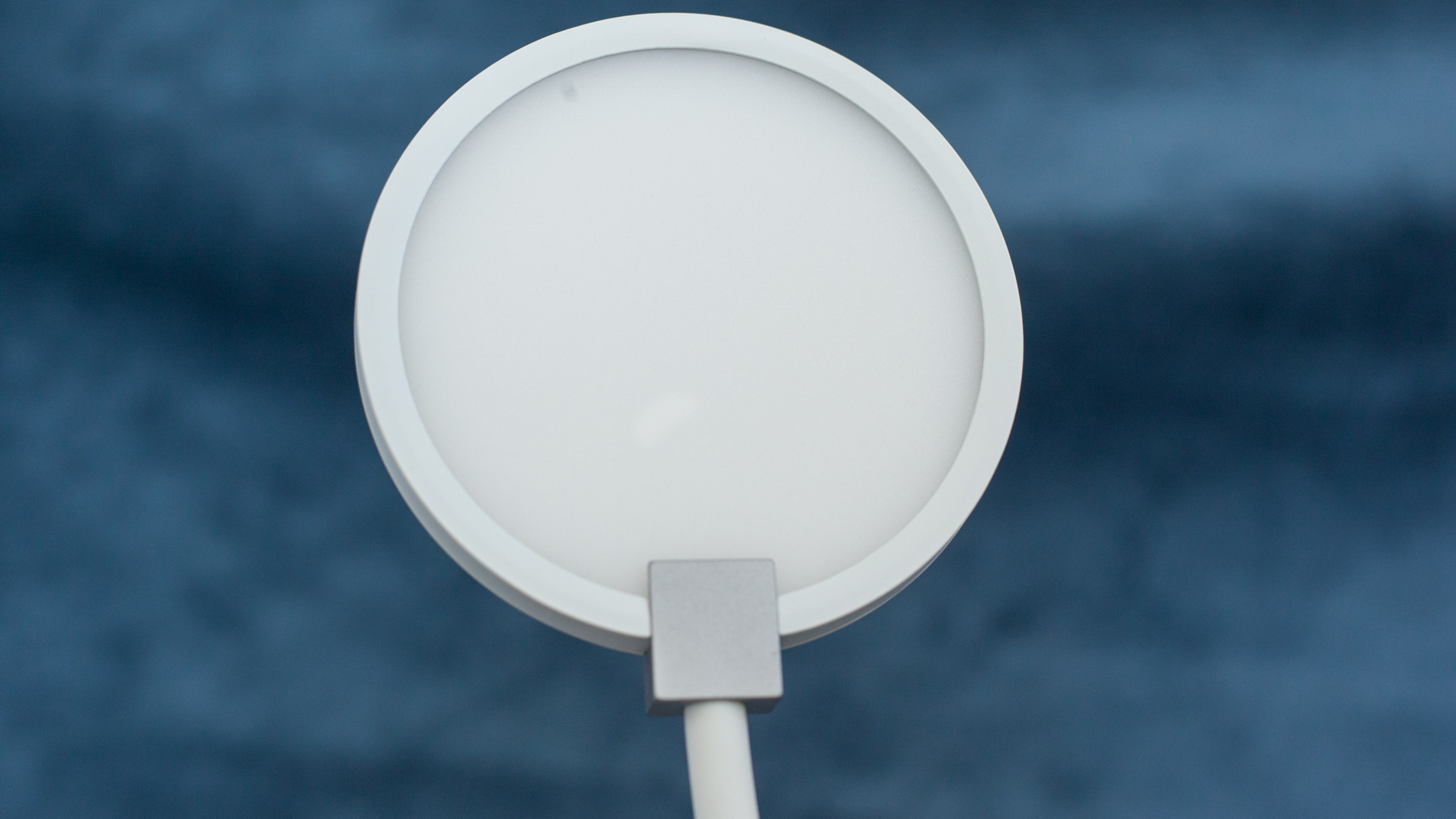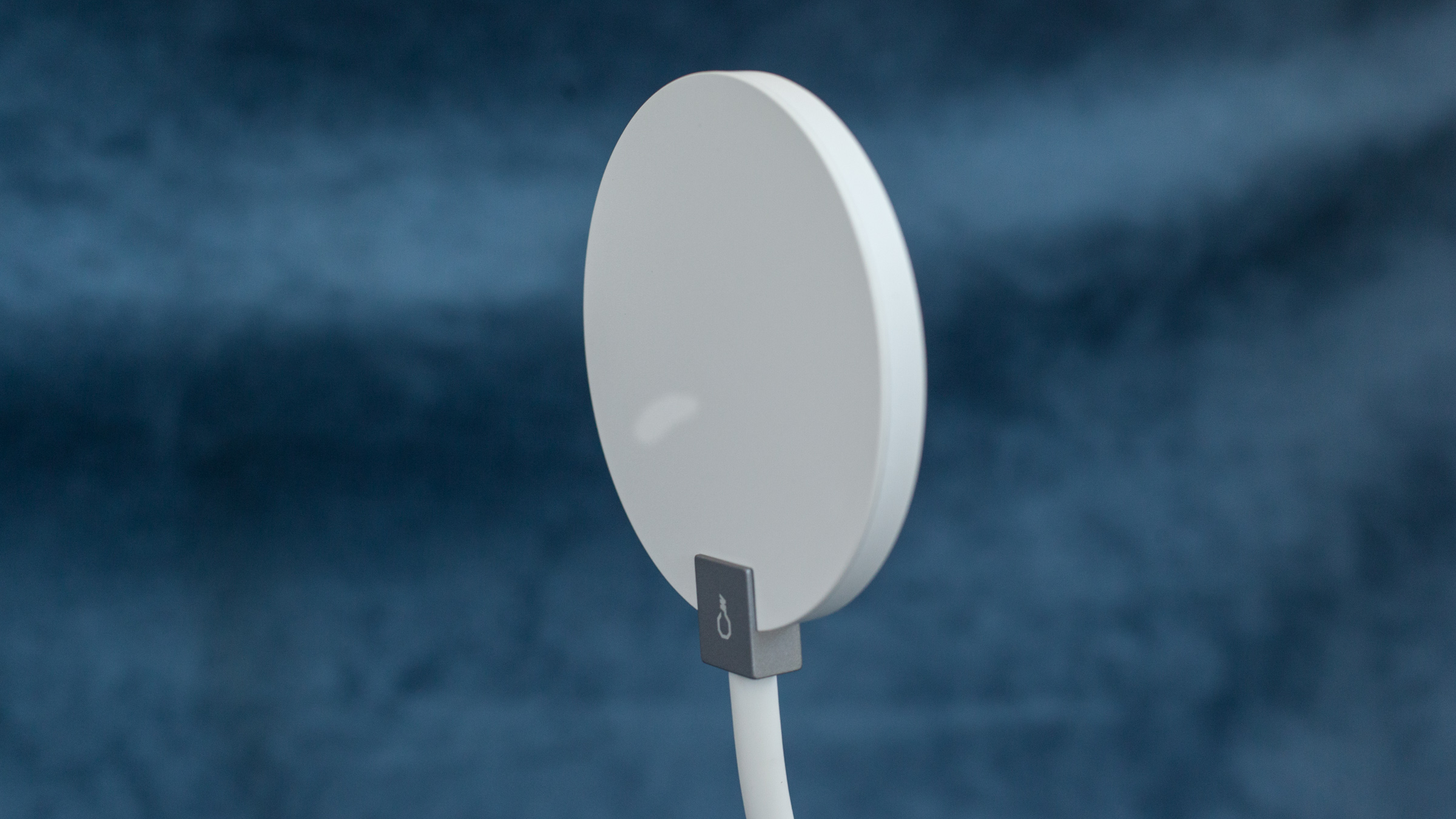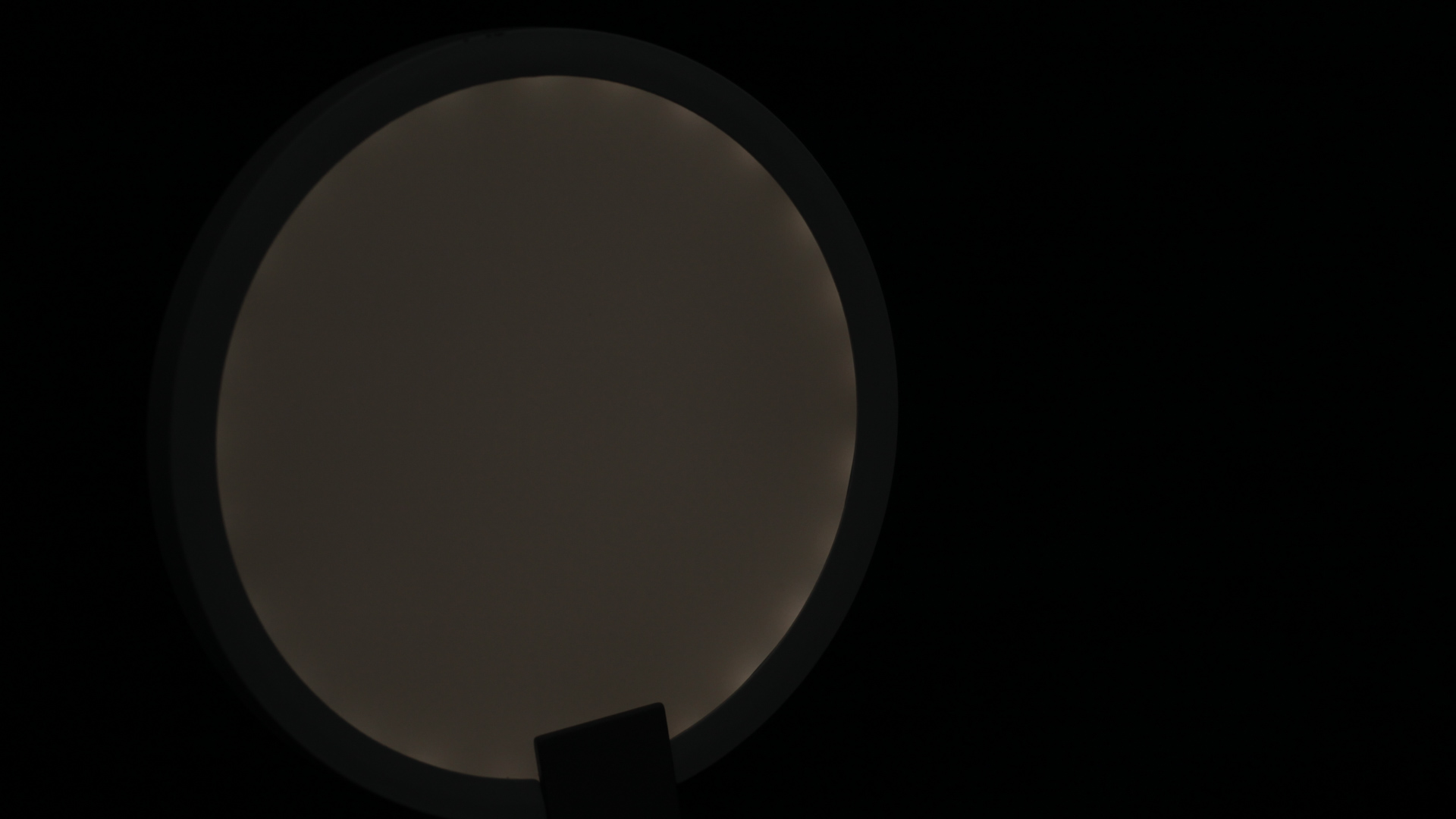 U1 is definitely bright for personal use, reading, soldering and all that stuff.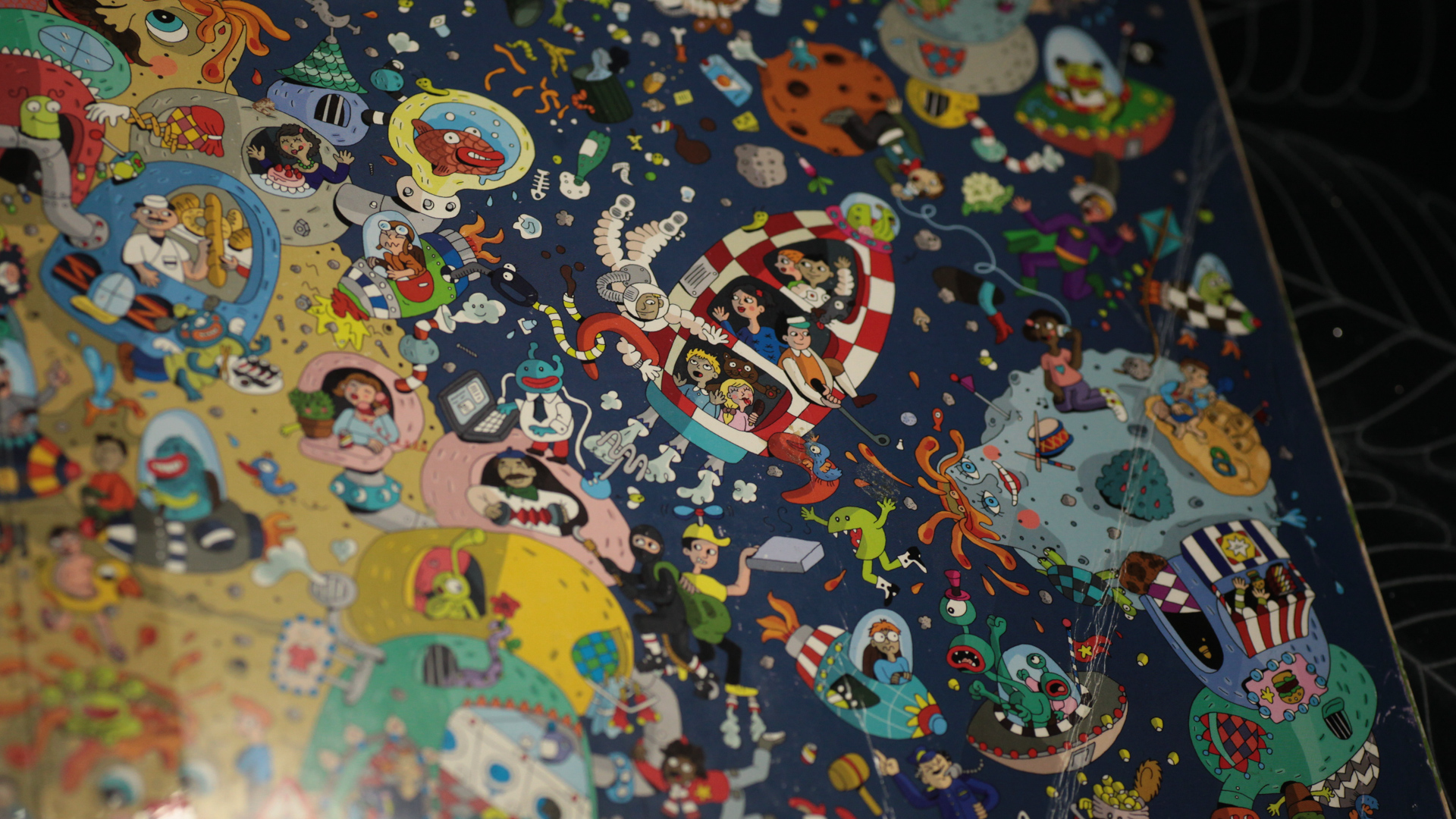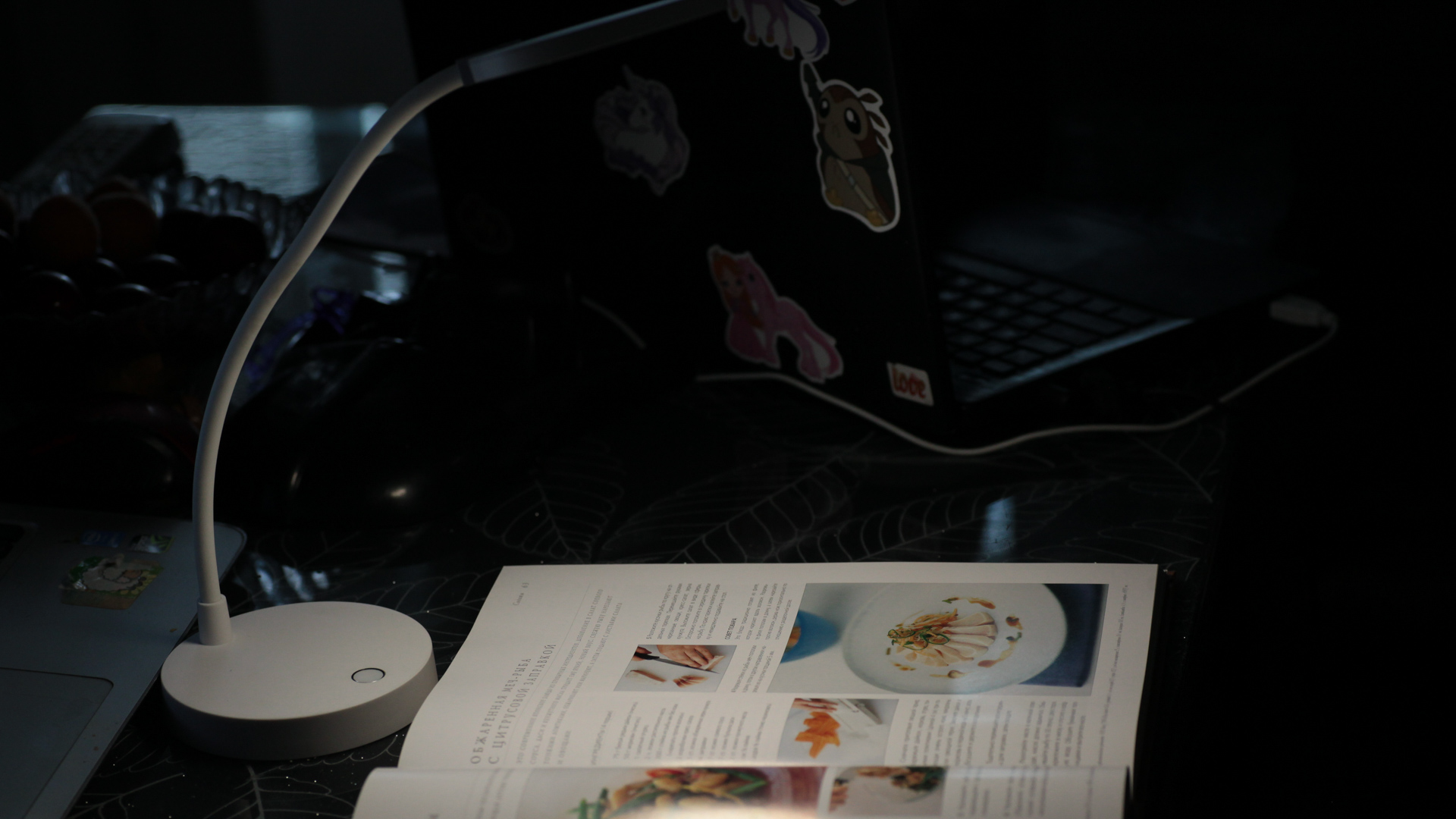 here is video review as well.
OVERALL
That is surprisingly good stuff. I only would like to get longer neck, 29cm is not that long for me. But for matter of compactness that is a reasonable size.
PROs
Powerbank mode
Good, unexpectably good capacity.
Dual-charge (both lamp and connected device)
Good charge and discharge amperage
Compact size, easy to carry around
Appearance
Simplest UI
NW and comfortable, bright light.
Price.
CON
i`d like to get neck with about 40cm length. but that will be not compact as it is now.
Price is 100% more interesting that you may get onlight of offline for such a price, when you speak about functionality.
I`m going to give Coowoo U1 to my parents (their eyesight is not that good) for home needs, mom`s knit work or dad`s soldering\repair. Or may be to wife, she will be able to paint here damned nails somewhere, without stinking chemicals in rooms.
You can buy this lamp here at Gearbest