This is the Olight M1T sent to me for review by Olight.
The light can be found at the main Olight store site for the moment and there will be a promotion sale "Elite Day" from July 27th thru July 30th………………https://bit.ly/2v4ltNL ……. (link is NON affiliated)
The light will be discounted during this time for 30% off.
I just wanted to post a few initial thoughts and get the word out on the promotion sale before it actually takes place.
My full review of the light with all the testing , charts , beamshots , measurements , live footage and such will be posted once I get that all completed.
Packaging and contents………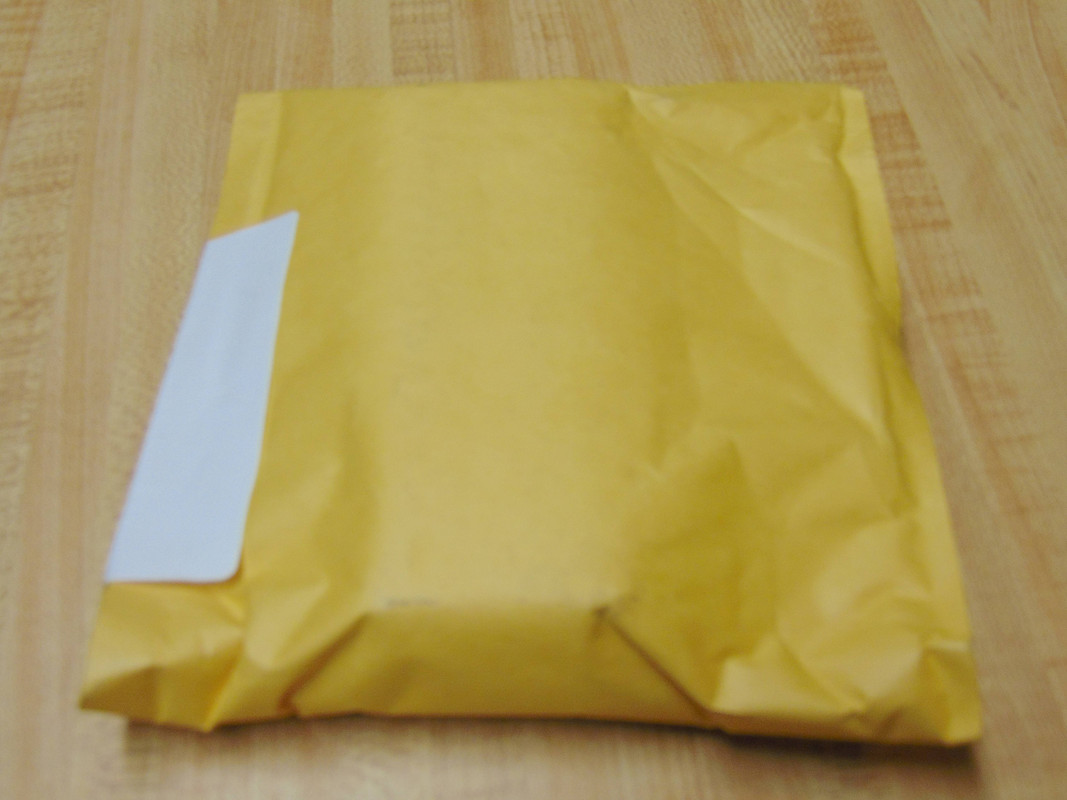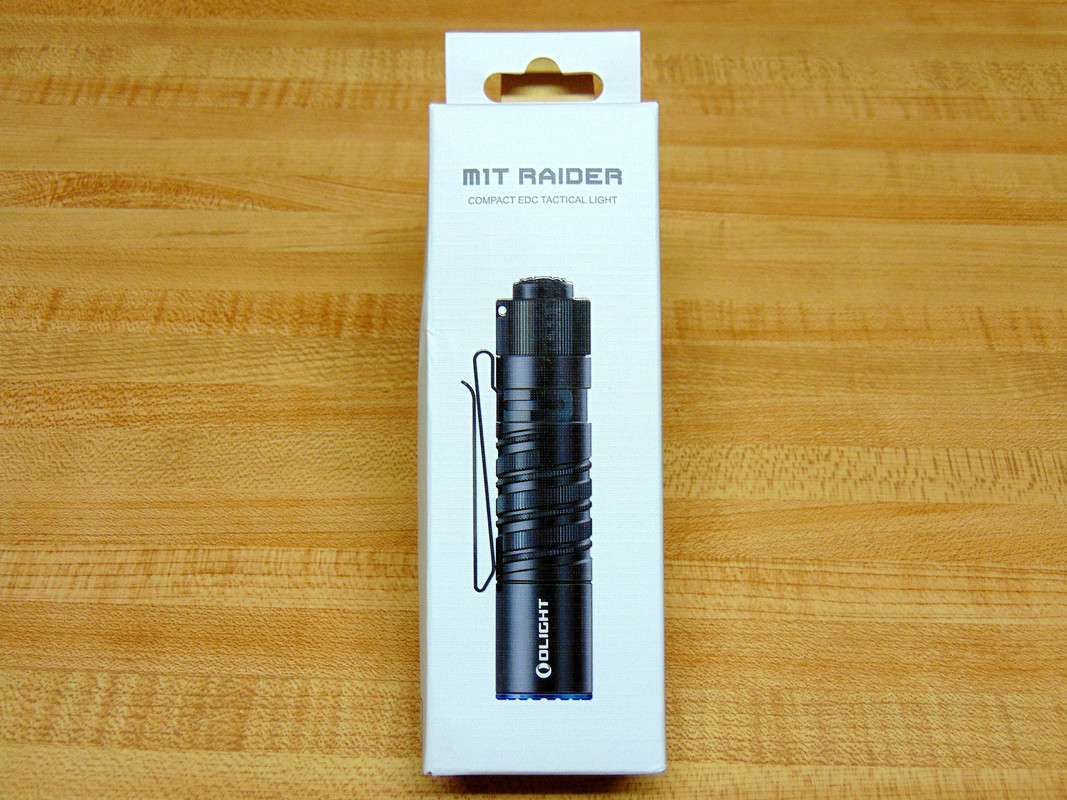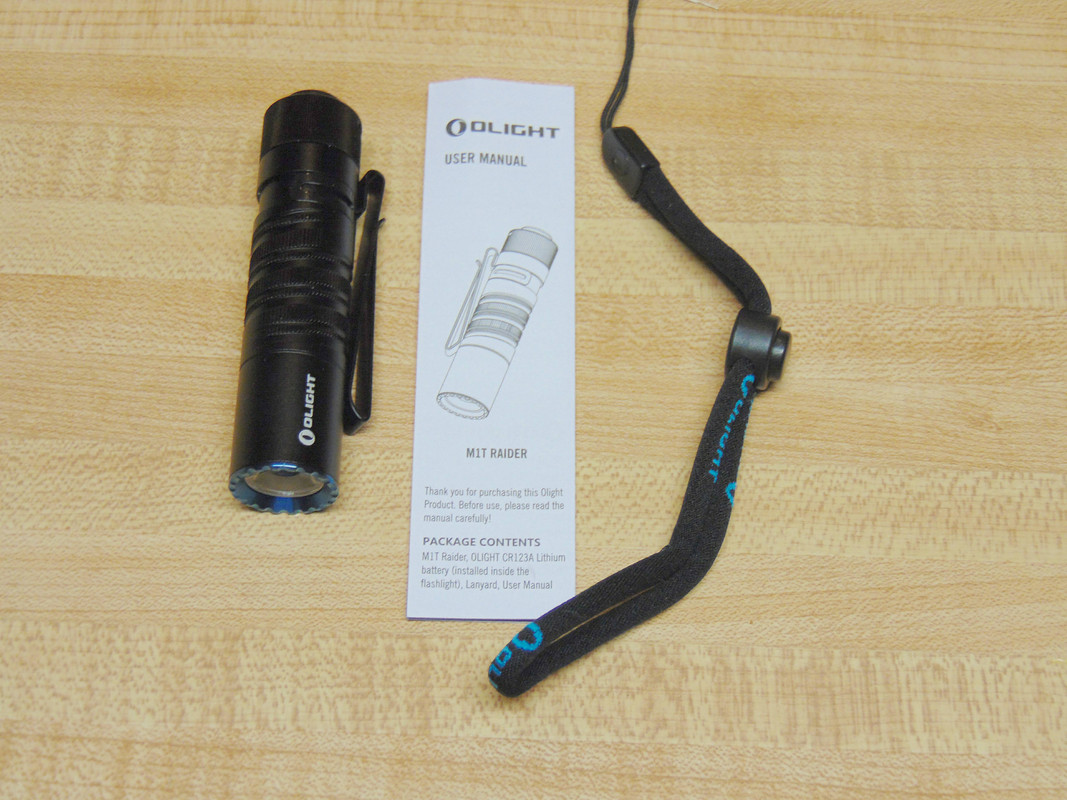 The M1T is a CR123A , RCR123A / 16340 powered light.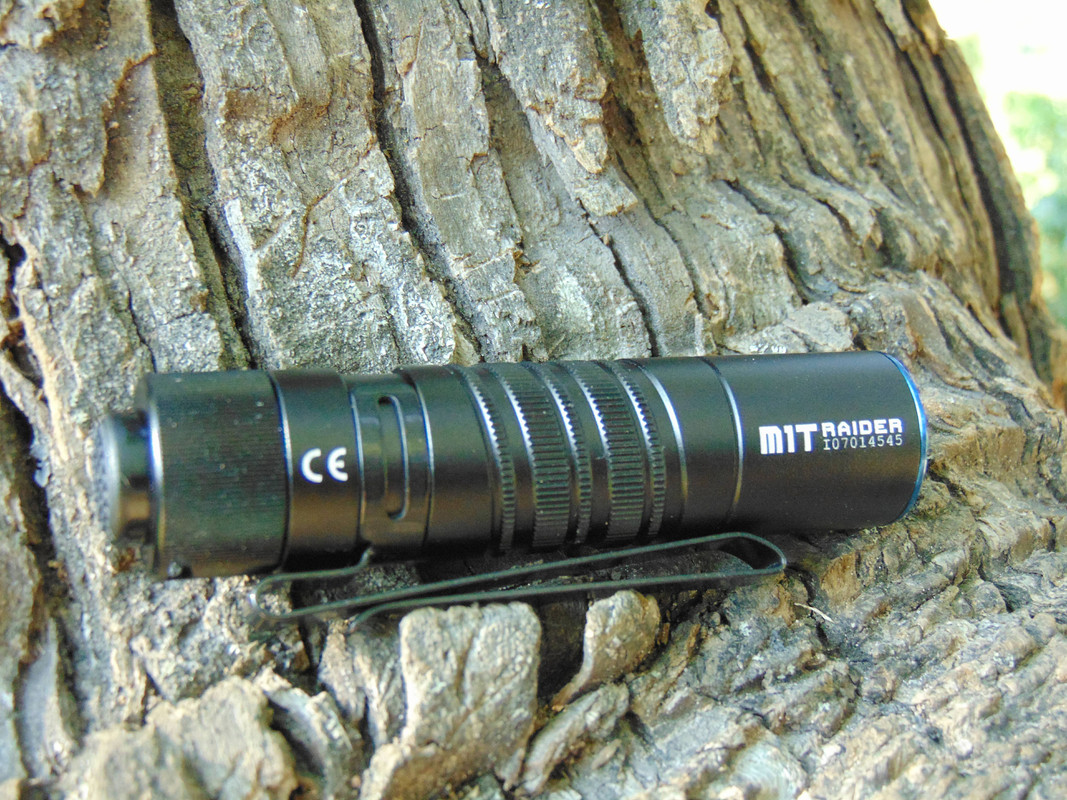 The emitter is the SST40 and it sits behind a TIR Optic to give a nice wide (floody) beam that is well defined.
The Bezel is of course the signature Olight blue and looks very good.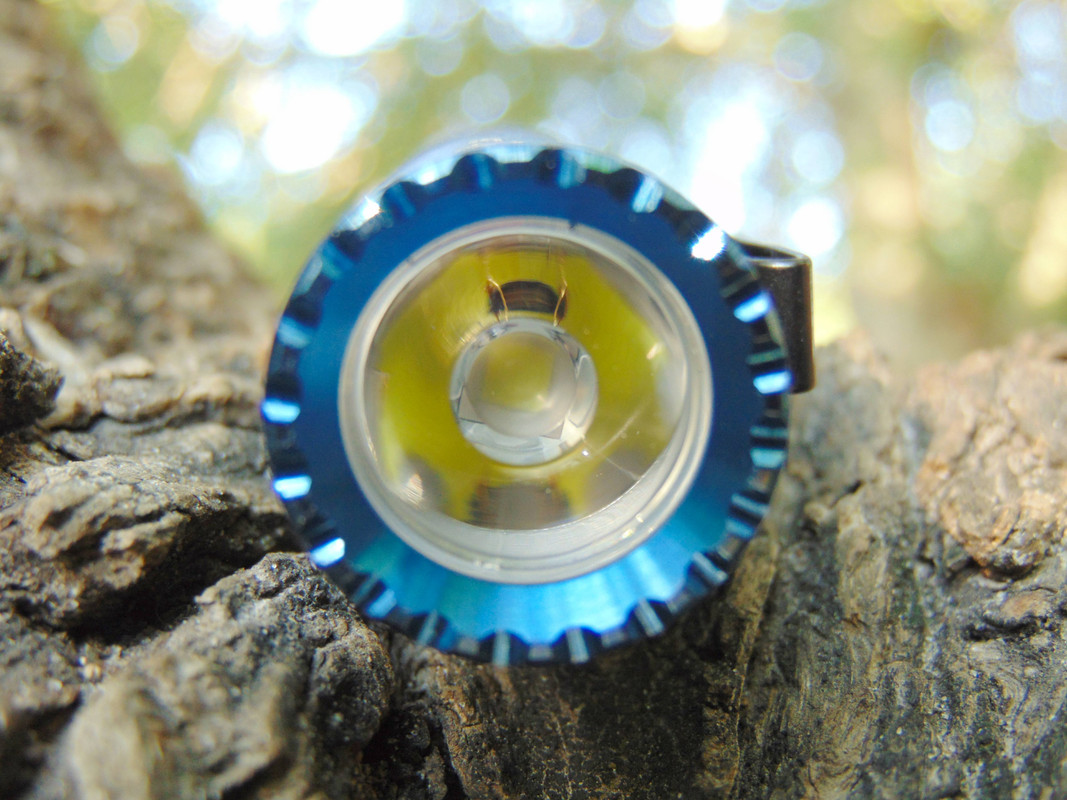 The knurling is pretty unique on this little light and made in a spiral kind of like a large threading on the outside , but looks good and has a good feel to it. A Bidirectional clip also , so the M1T can be used as a headlamp , carried head up or head down in the pocket.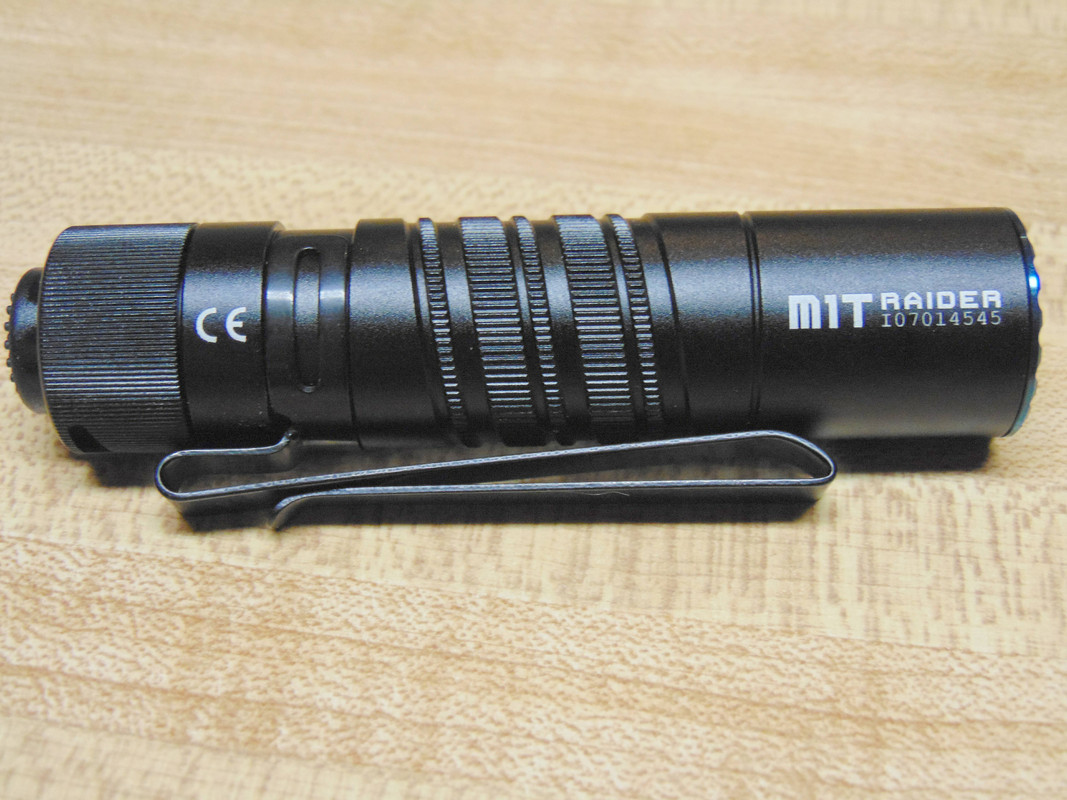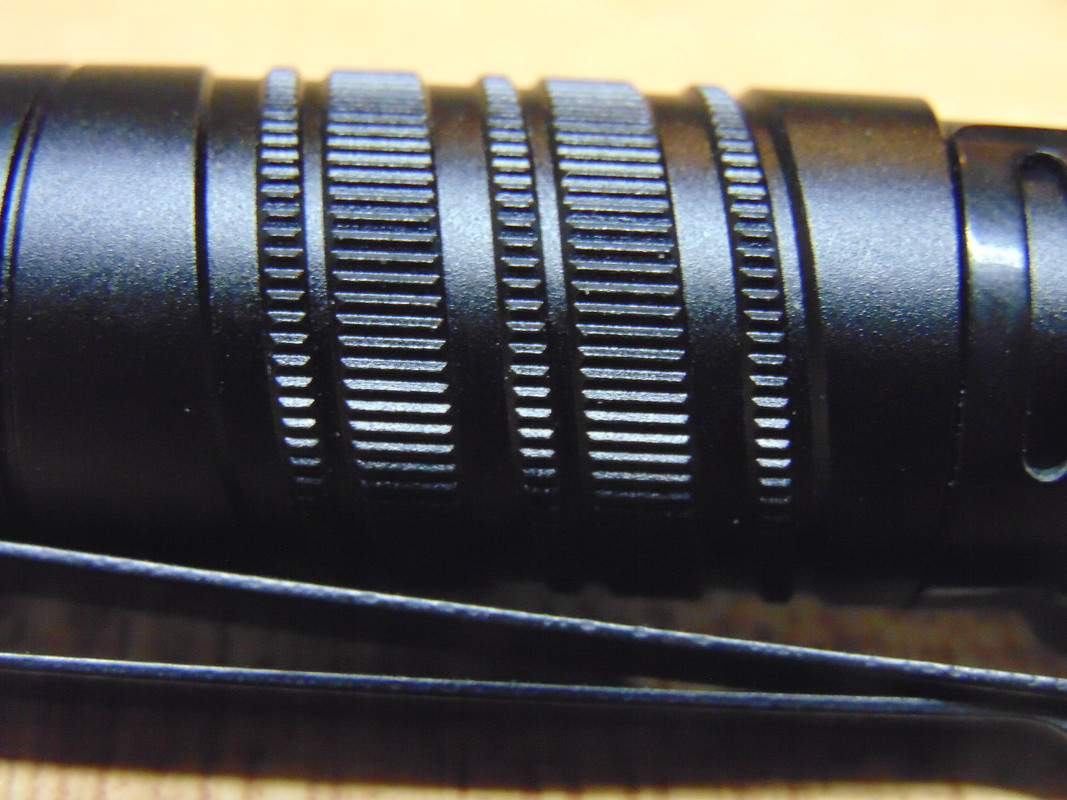 There are 2 modes , low and high with 5 lumens and 500 lumens and the light has momentary on with a half press or constant on with a full press of the tail switch.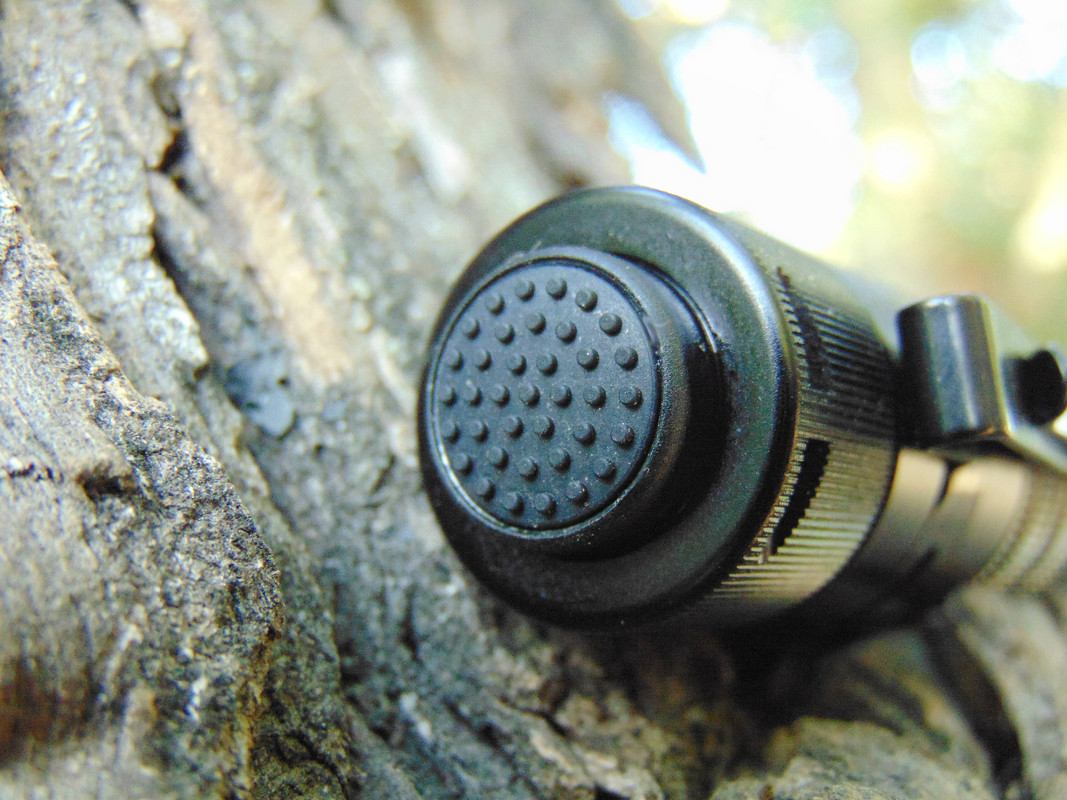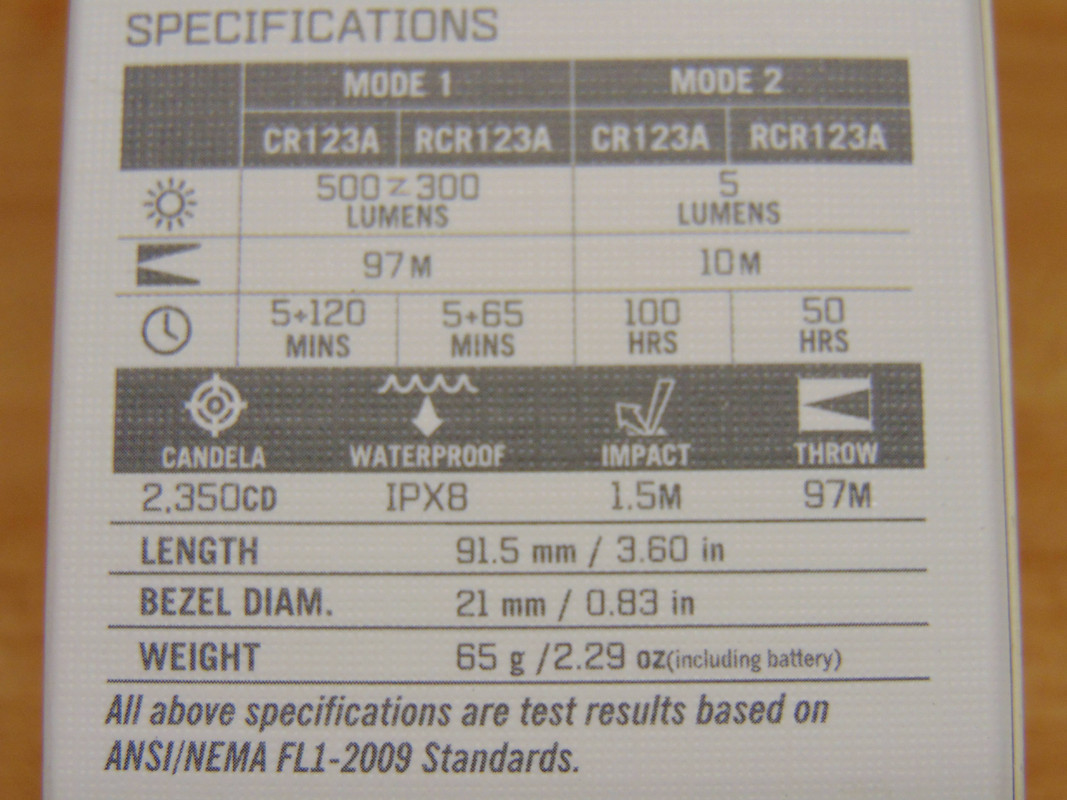 I will update this thread with the full review , live outdoor footage comparing the M1T with a couple of other lights that are similar and the rest of my testing just as soon as I can get that done.
Until then I hope this will be enough.
OK in continuation , I have the rest of the review done now. Instead of the GIF I am going to just put the other pictures here since I already have a number of them posted.
A few pictures are added in the above portion and some below.
The threads on this little light are well cut and smooth.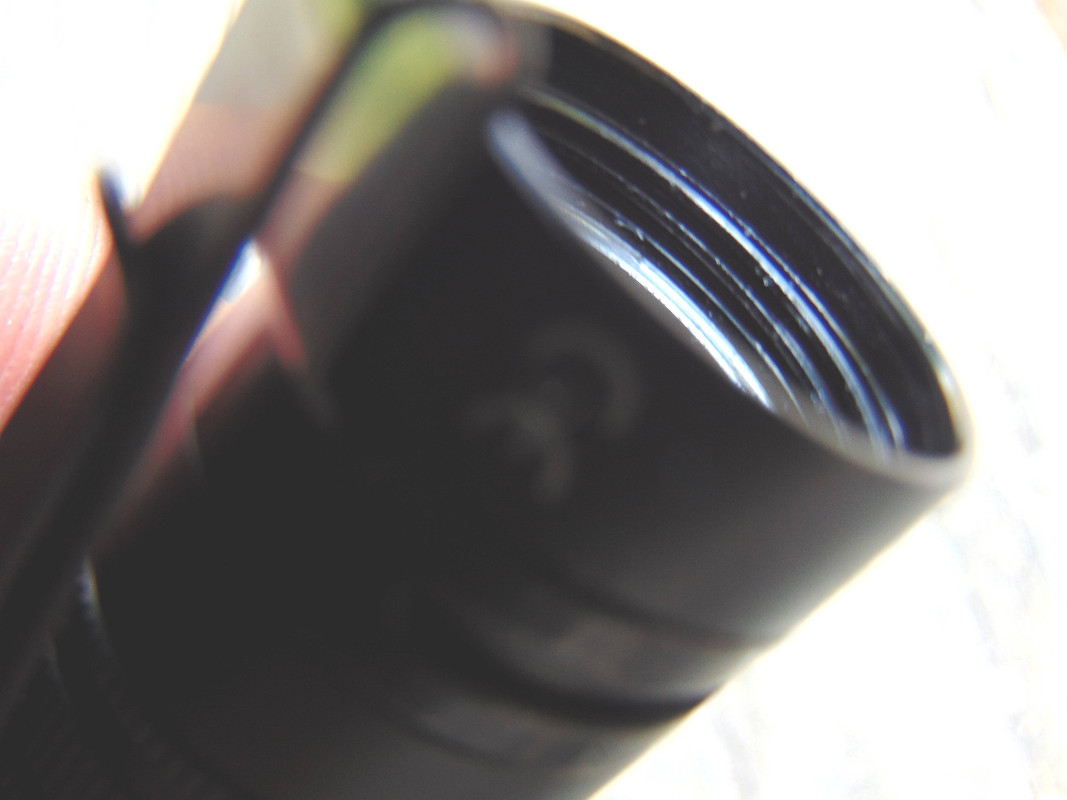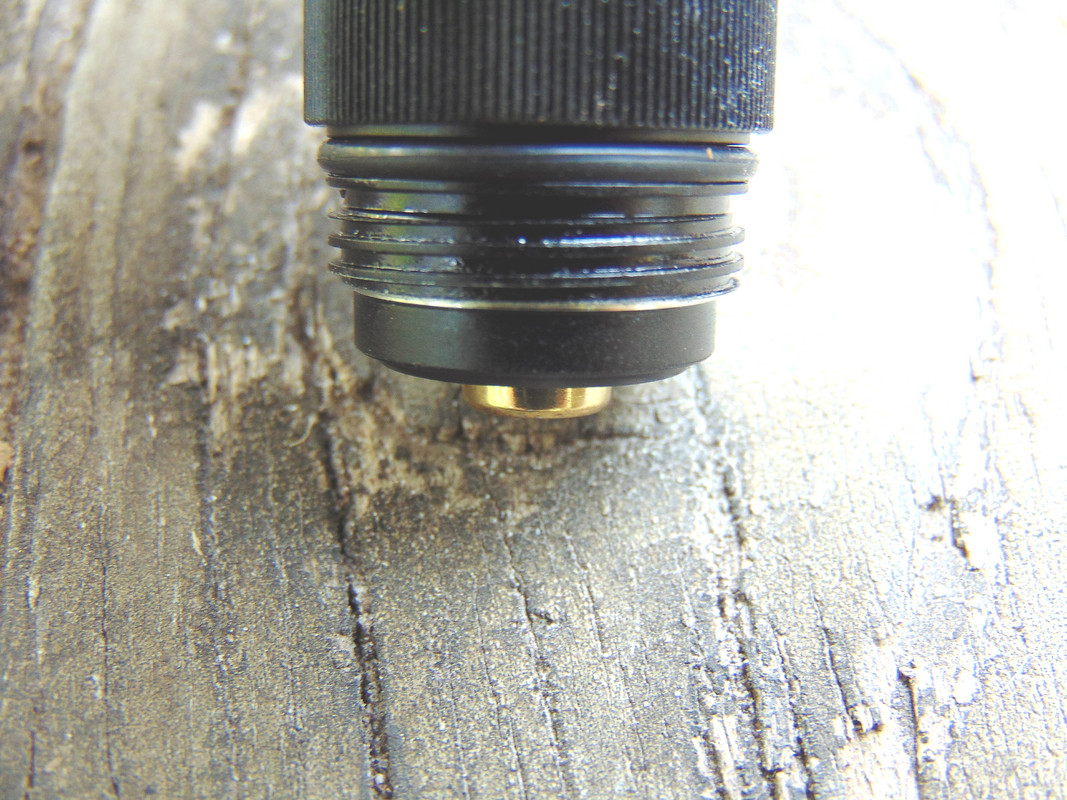 The beam is a very nice one with a well defined edge and a lot of coverage area.
3 feet / Low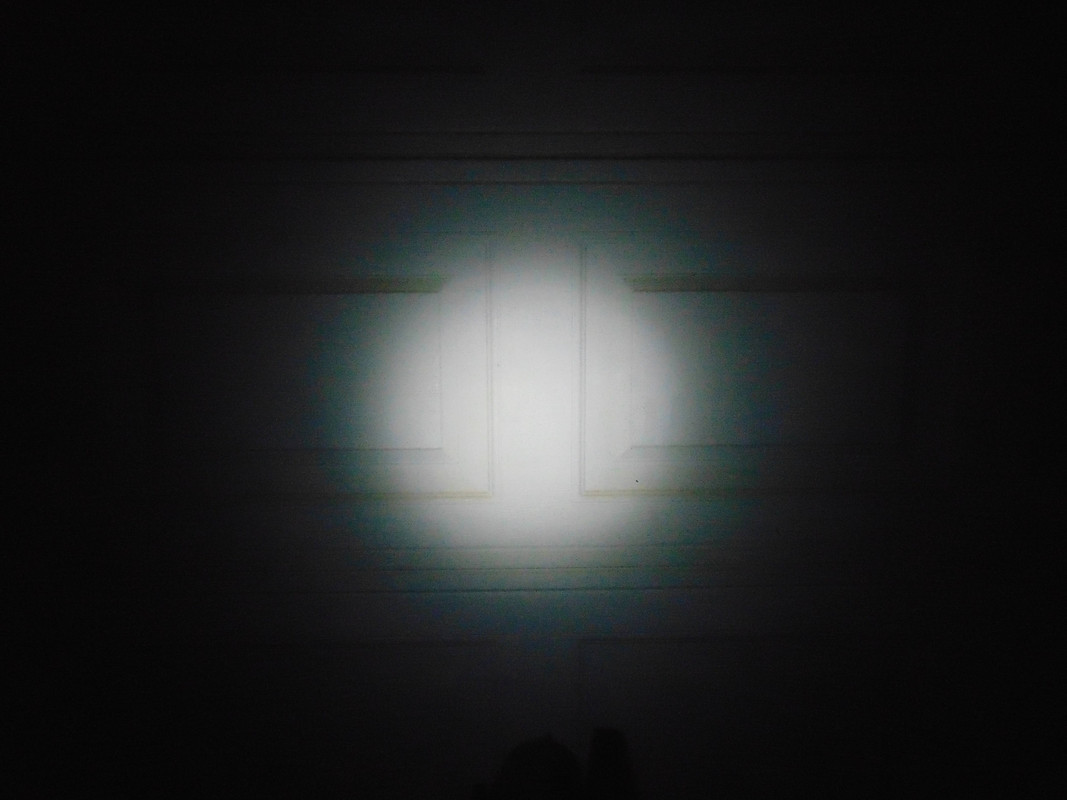 22 feet / High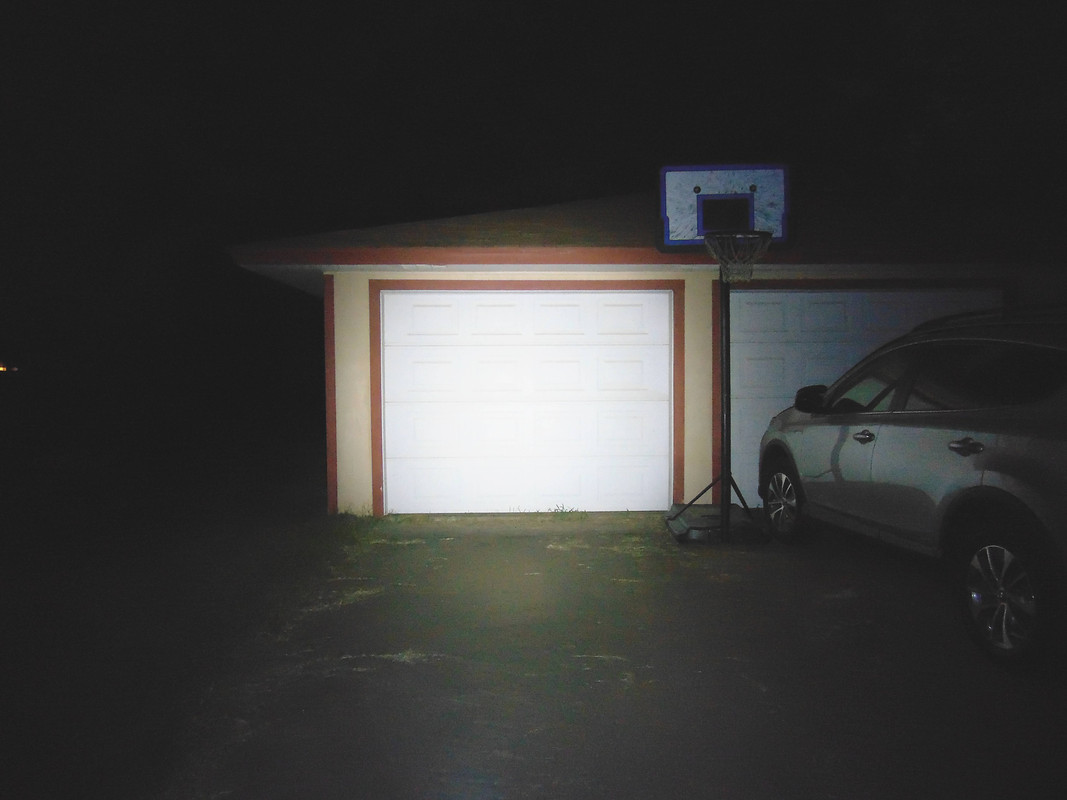 10 yards / High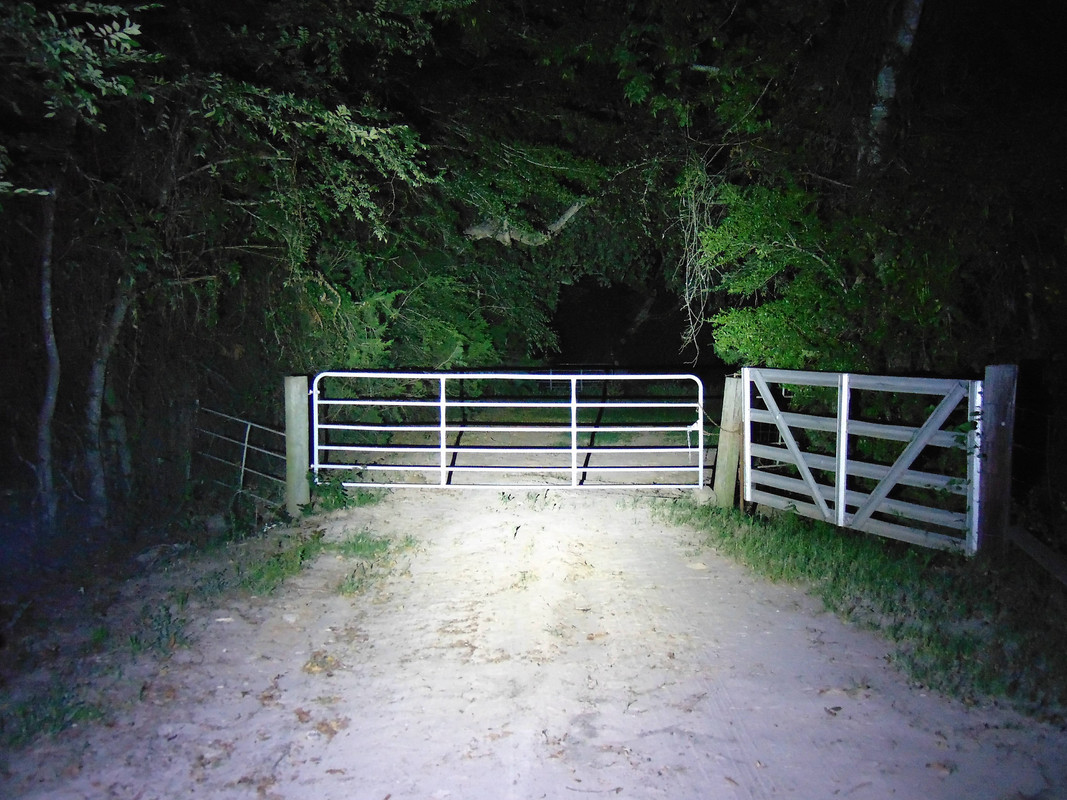 25 yards / High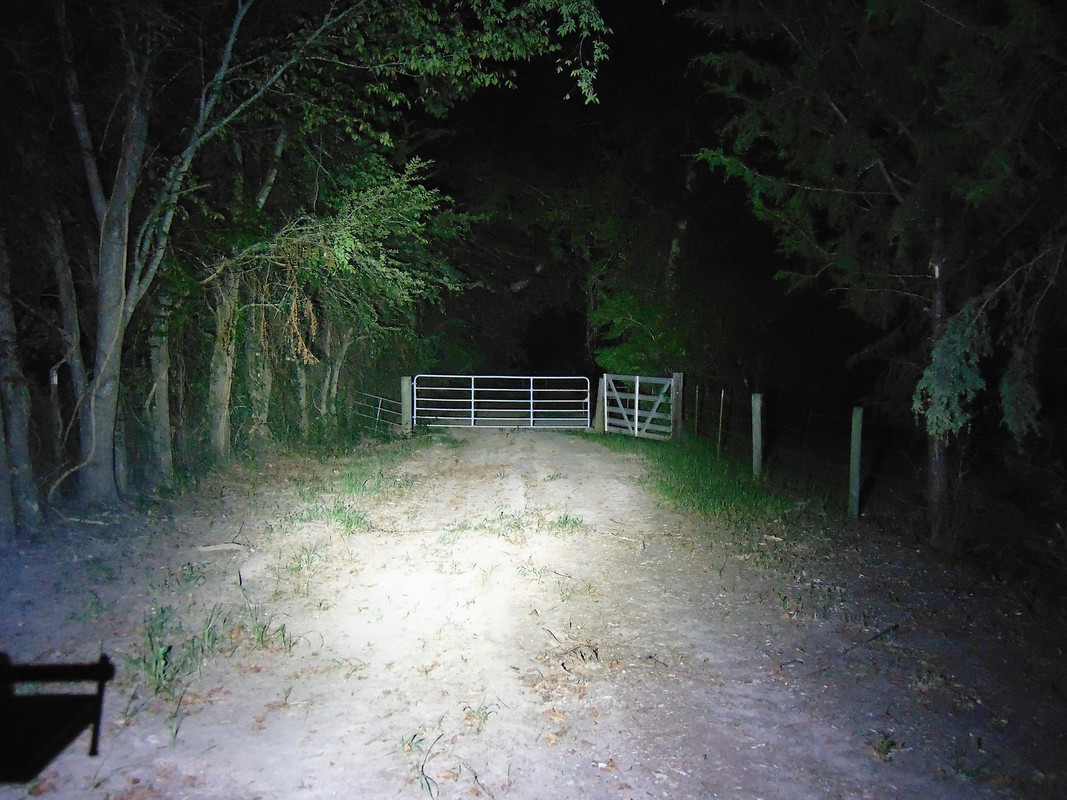 50 yards / High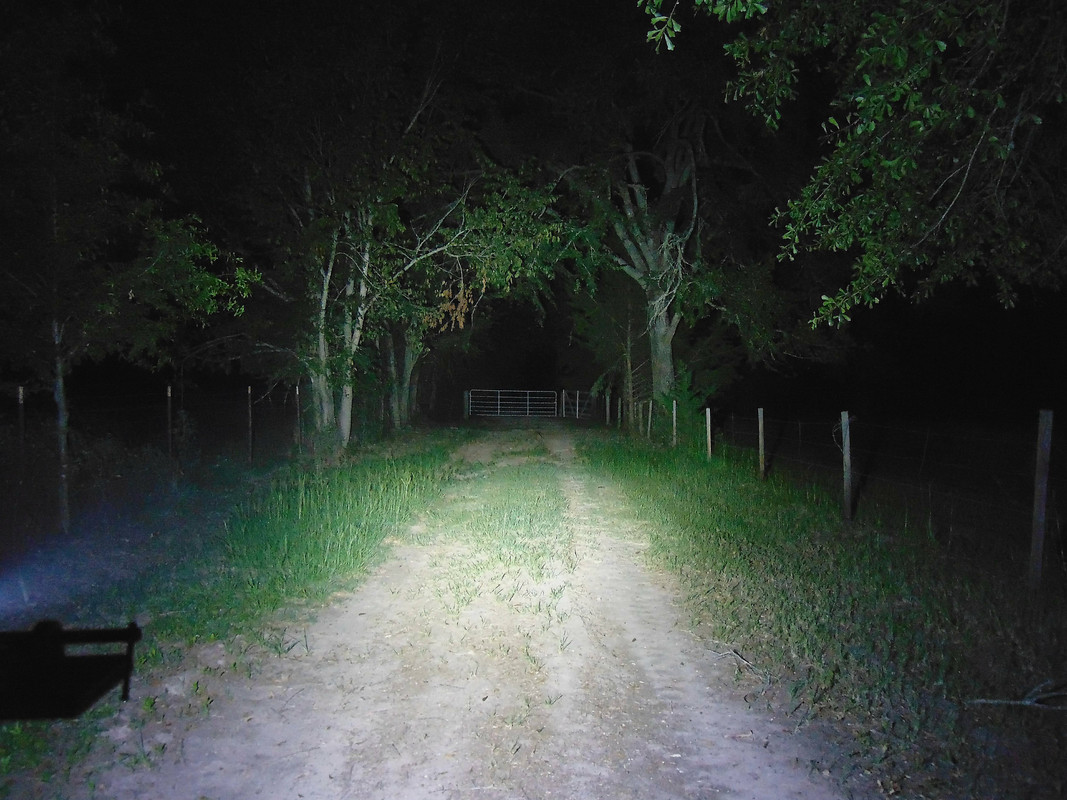 The run time is good for the 16340 (Efest Red 700 mAh) This is the only cell I have done any run time test with.
The Lumen output is almost identical with the CR123A and the 16340. The CR123A does pull more amperage to get those lumens however.
Here are my charts on the testing I have done………….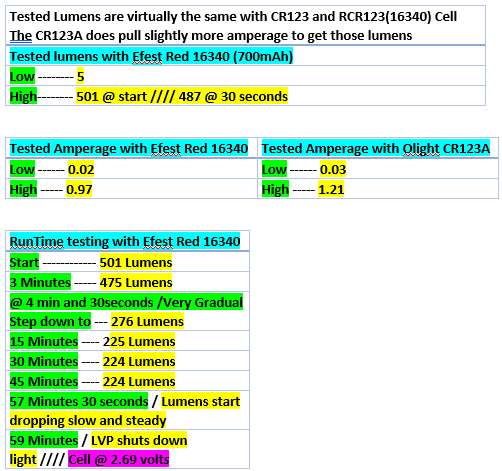 The M1T is a very solid little light overall.
The only 2 things I have any negative on is ………
First I would like to see the button recessed because the light can be easily switched on accidently if the tailcap is not loosened about 1/4 to 1/3 of a turn to do the manual lockout. The second is just a personal preference but , I would like to see a medium , or middle mode of around 80 to 100 lumens , instead of just Low and High.
Other than that as I say , a very solid little EDC light.
For those who might want to see the live outdoor comparisons with the Olight S1 mini and the Sofrin SP10B , that starts at 7:33 of the video timeline and the still photos and beamshots are at 4:24 of the timeline.
Video followed by listed specs…………………

GENERAL DATA
Beam Distance (ft) 318
Beam Distance (m) 97
Max. Performance (lumens) 500
Charge type Optional charger
Compatible Batteries 1 x CR123A/RCR123A
Light Intensity (candela) 2350
Light Form Wide/broad hotspot. Perfect for up close illumination.
Lens / Reflector Type TIR reflector (big, defined wide hotspot)
Mode Operation Tail Switch
Form/Size Factor Small size (Car key / Zippo Lighter)
Series Series M (Tactical, Military)
Unique Characteristics
1. Unique body knurling. Dense double helix knurling pattern combines functionality and style.
2. Premium beam quality. TIR optic produces a soft and balanced beam which is great for reading on low mode or any close-range illumination at night.
3. Comfortable tail switch. Features an auxiliary spring hidden under the switch making operations smooth and crisp. Control the mode changing (5/500 lumens), momentary-on and constant ON/OFF all through single clicking this tail switch.
4. Super convenient carrying. With a length no longer than the width of an adult palm, the concealed profile is perfect for backup duty. It comes with a dual direction pocket clip and lanyard for multiple carrying options, i.e. attach to pocket, backpack belt.
LIGHTING LEVELS
LEVEL 1 (lumens) 500
Run-time LEVEL 1
500lumens (~300lumens)
2h (5m)
LEVEL 2 (lumens) 5
Run-time LEVEL 2 100h
Strobe No
SOS / BEACON No
TECHNICAL CHARACTERISTICS
Waterproof IPX8
Weight (g / oz) 65 / 2.29
Length (mm / in) 91 / 3.58
Head Diameter (mm / in) 21 / 0.83
Body Diameter (mm / in) 21 / 0.83
Led Luminus SST40 CW
Packaging Carton Blister
Use keychain, everyday carry, gift, tactical
Package Contents Flashlight Olight M1T x 1
3V CR123A battery x 1
Stainless Steel Pocket Clip
Lanyard
—
Click any link to see MY REVIEWS:
Maxtoch M24 Sniper / Maxtoch 2X Shooter (2016 factory dedomed) , 2X - XHP 70.2 / Maxtoch Xsword / M1 Archer *** ### ThruNite // Archer 2A V3 / Ti4T / TN4A HI / TH10 / TH20 / C2 Mini / TC12 V2 / T01 /  , neutron 2C V3 , TC20 / Catapult V6 / TC15 / TC15 CE *** ###  Olight // H2R Nova , S10R III / S30R III / H1 Nova / H1 R Nova / X7 Marauder , PL Mini ,  M2R warrior //// Orca T11 / Nitecore EC20 / BLF A6 / Custom Convoy C8 / Lixada Triple 3800LM / Lixada 1000LM / LuxStone X30 / Manker E02 / Manker E14 II /  ### Thorfire /// PF03 , PF04 , Upgraded PF04 , C8 , S-50 ,  VG-10 , VG25 , C8s , BL30 , TK4A  , S1 , VG15 S  , TK 18 //// ##WowTac// A4 , A1 (original) , A2 headlamp , A3 //// Acebeam L16 /// Massdrop (Lumintop) Brass EDC