Xiaomi keep on producing devices for home illumination, and some of most popular ones were created in collaboration with Philips. I, personally, own Xiaomi Philips table lamp, and added Bedside lamp to my set of Xiaomi devices. So, let me tell you about this one.
Specs from Gearbest
•Promise rotation dimming
Rotatable shade design allows adjusting brightness with heart.
•Variety of dynamic atmosphere light
Let the light of the relaxed and comfortable green atmosphere accompany you. Get another cup of tea and chat with your friends.
The affection moments of the family together make the warm orange-yellow atmosphere lamp give the whole family a comfortable and warm feeling.
Pink symbolizes dreams and romance, giving people a sweet sense of well-being and creating an exclusive time for two.
Personal yoga moments allow quiet blue help to enter meditation.
•APP smart control
Wi-Fi+Bluetooth dual-mode chip, access APP to achieve wireless control and smart home linkage, both Bluetooth gateway function.
•Intimate mobile reading mode
Looking at the phone before going to bed at night to protect the eyes, the bedside light not only has a night light mode but also adds a mobile / computer mode.
It is suitable for screen reading, giving the screen reading before bedtime a comfortable background.
•Easy to use
Using USB-type interface, it can use power bank when and where.
• WiFi IEEE 802.11b / g / n 2.4GHz
• Bluetooth version: 4.2
PACKAGE and APPEARANCE.
As usually, design of package is modest, not motley. All the prints on this thick cardboard box demonstrates that Zhirui bedside lamp is made for China market – all writings are hieroglyphical. Later manual in Chinese will prove it one more time.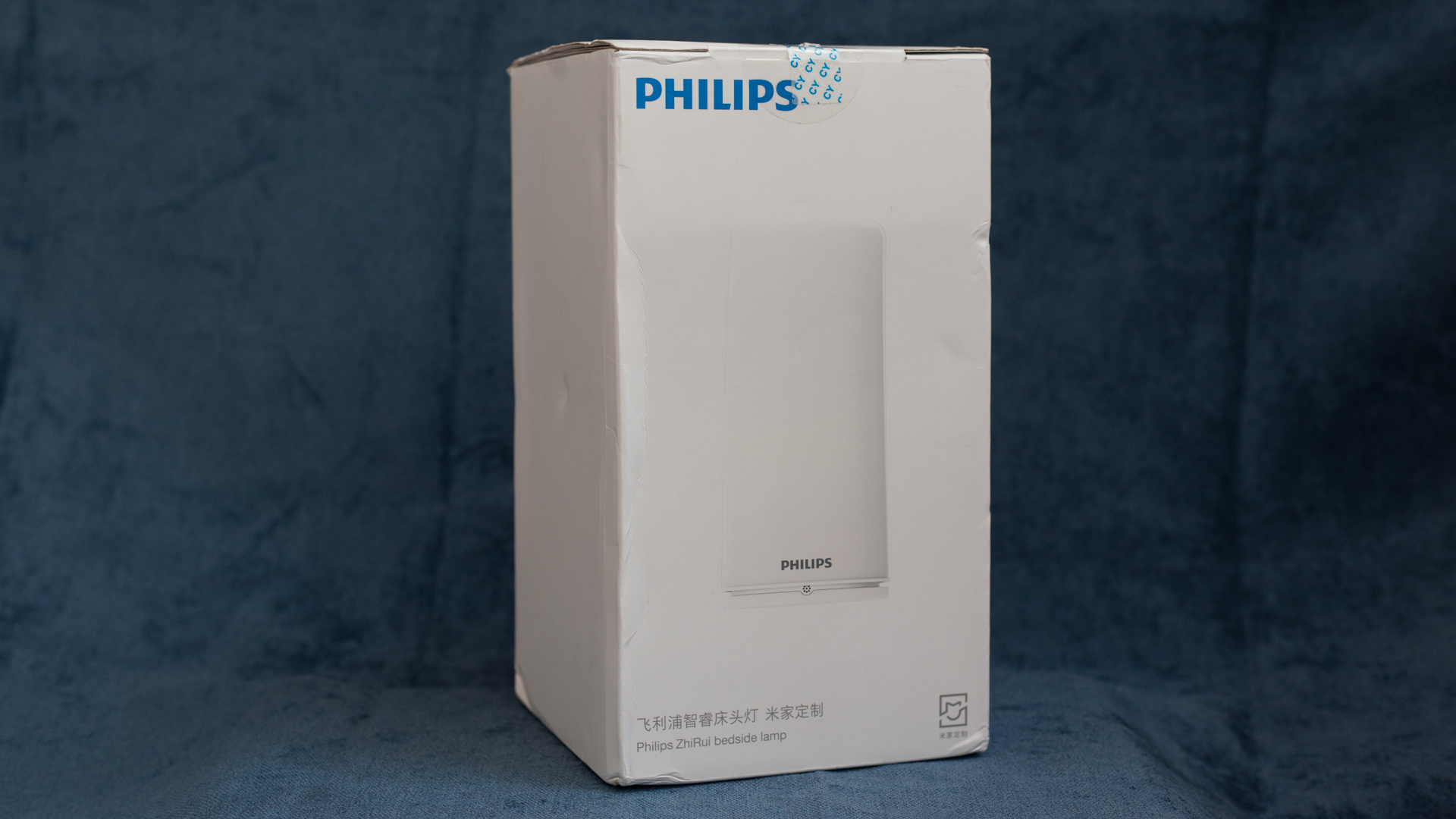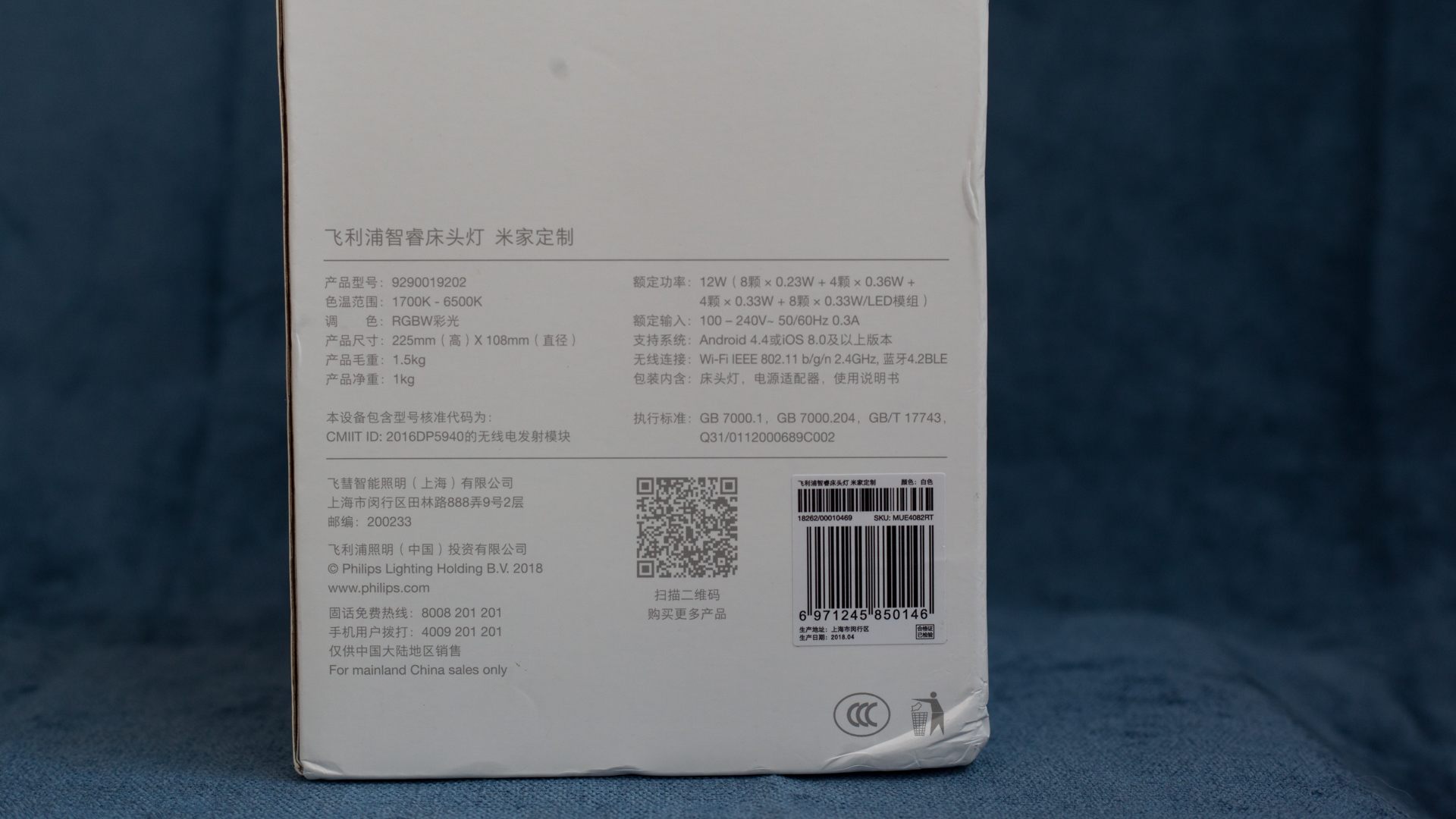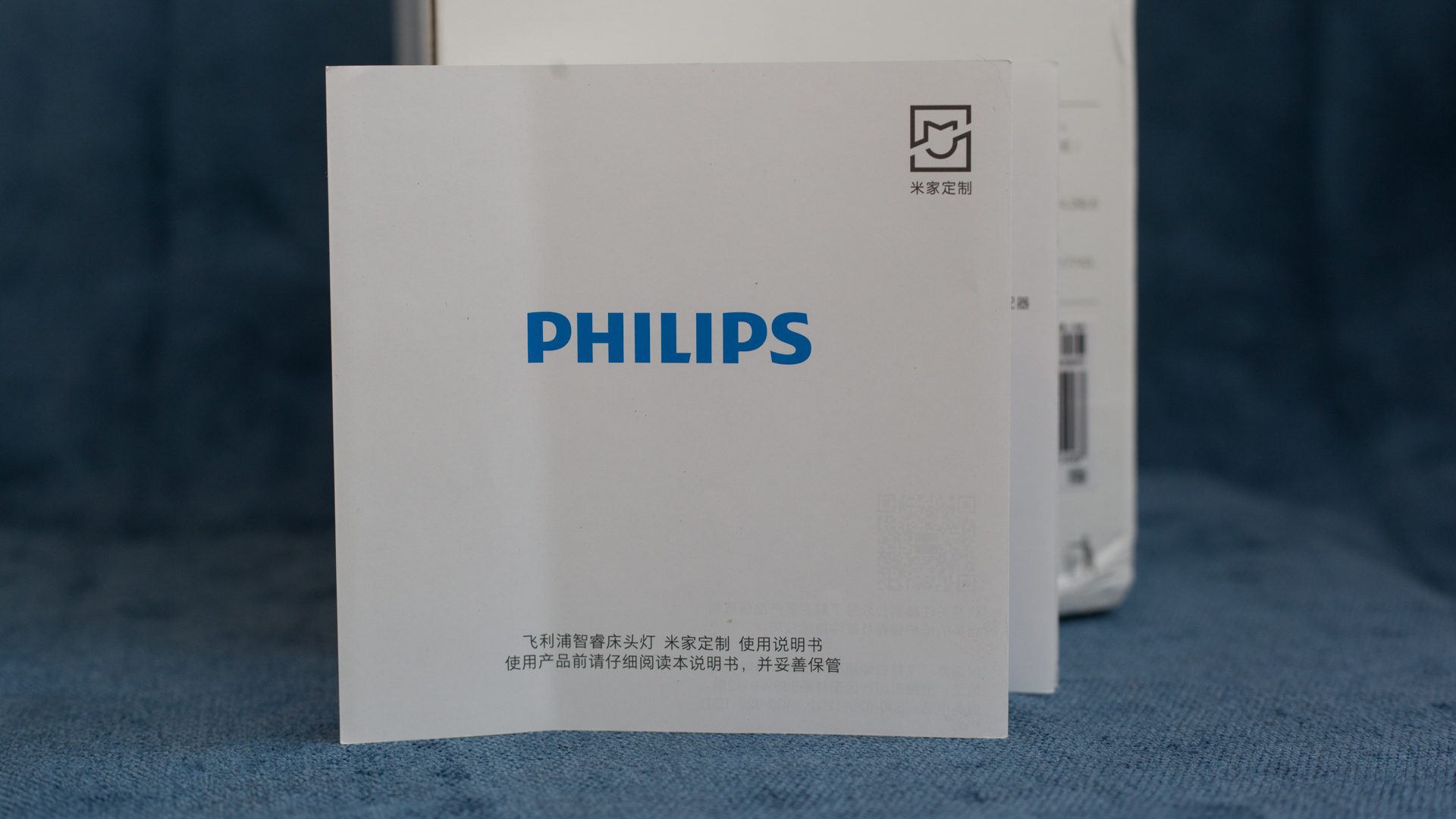 Set is modest as well: lamp itself, power plug (Chinese standart, but gearbest will add necessary adapter), Type-C cable (finaly!), manual.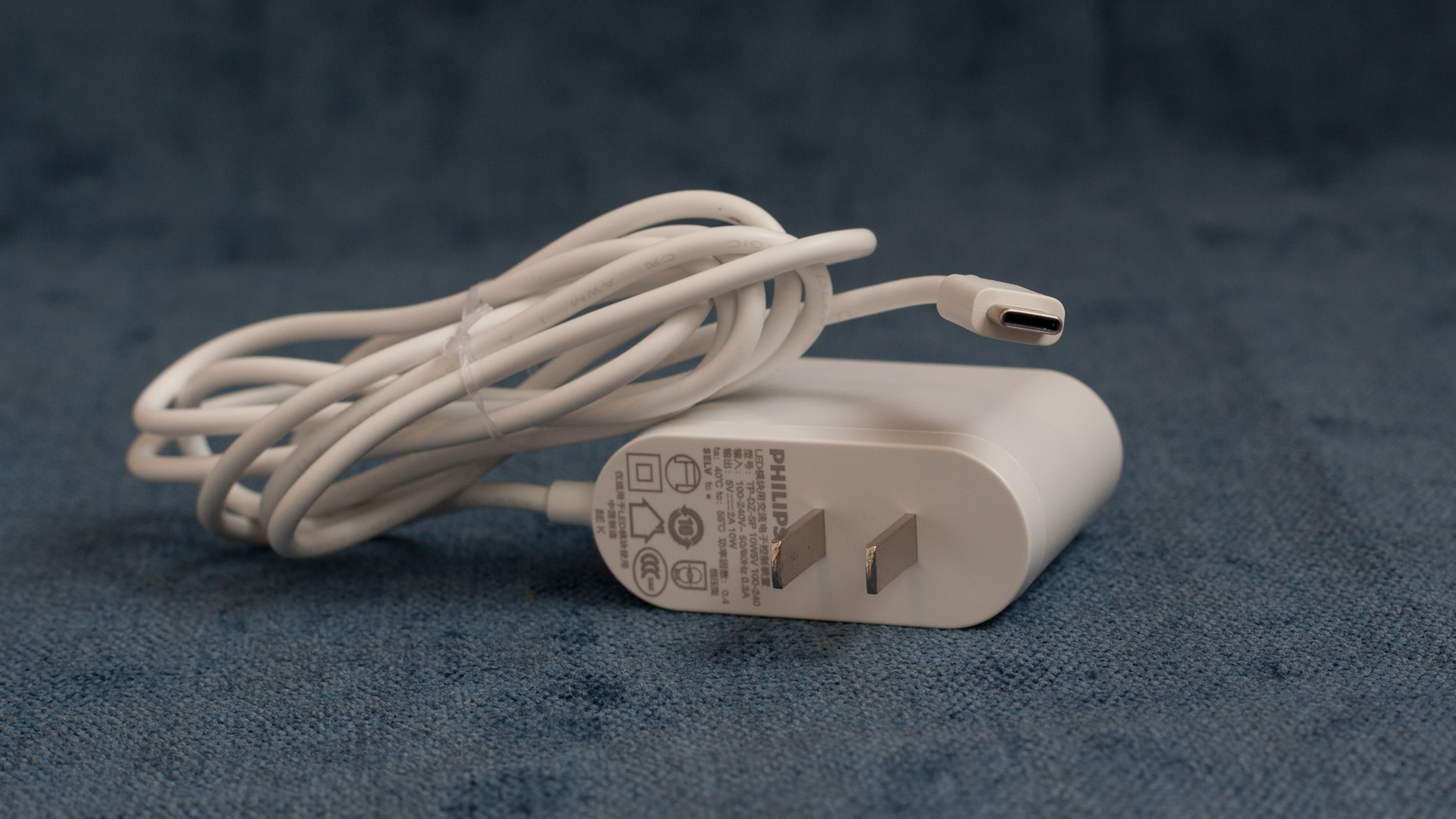 So, here is the lamp. 225х108mm cylinder, with spinning transparent plastic bulb.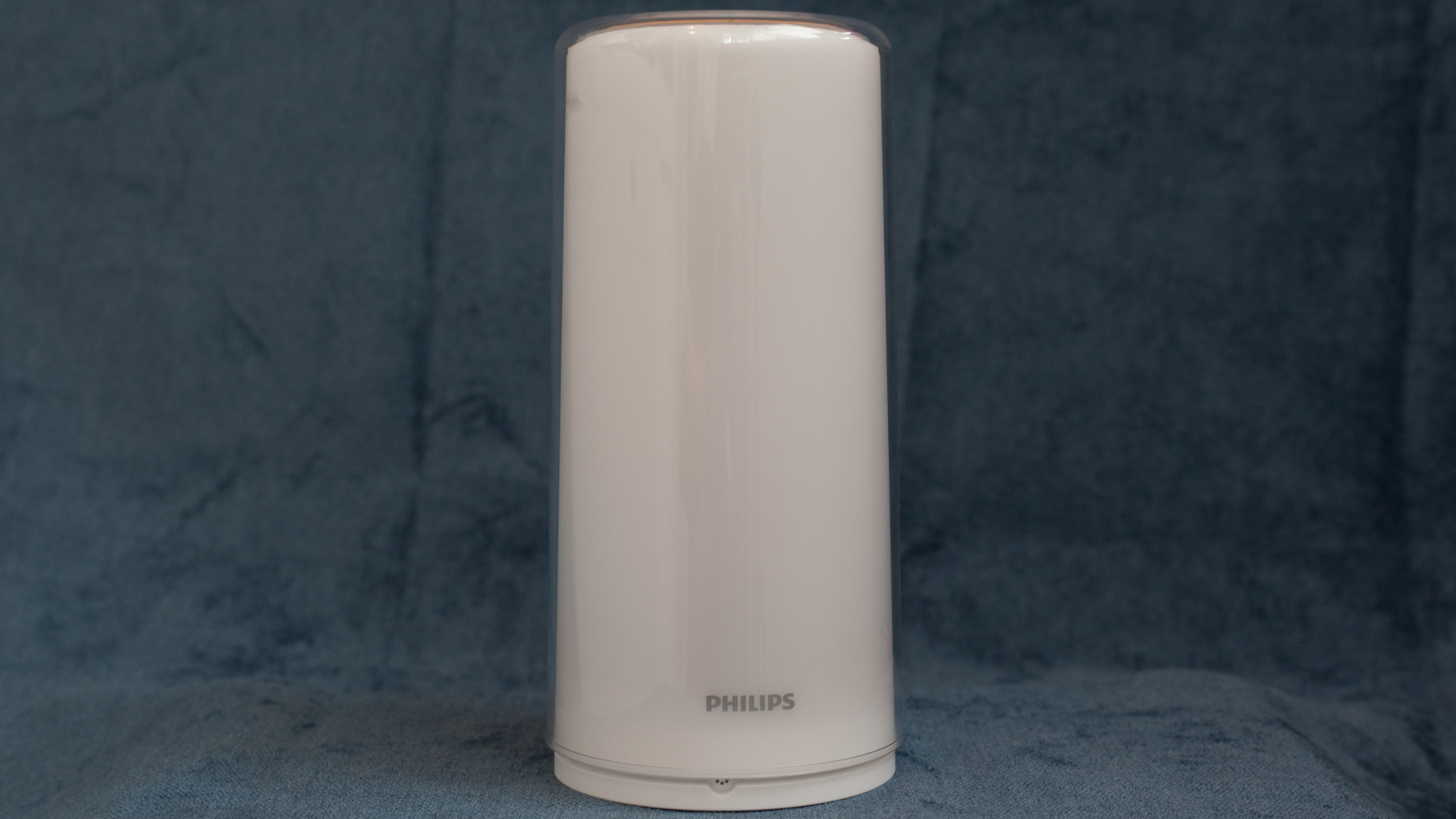 Device looks seriously good. Nothing close to mid-price stuff from ali, that may work well but lack good design or quality material. Zhirui bedside lamp feel nice, and looks as well. No gaps, no cracks – overall build quality is superb.
There are a pair of holes in opposide sides of lamp bottom: Type-C from one side and perforated light sensor at another.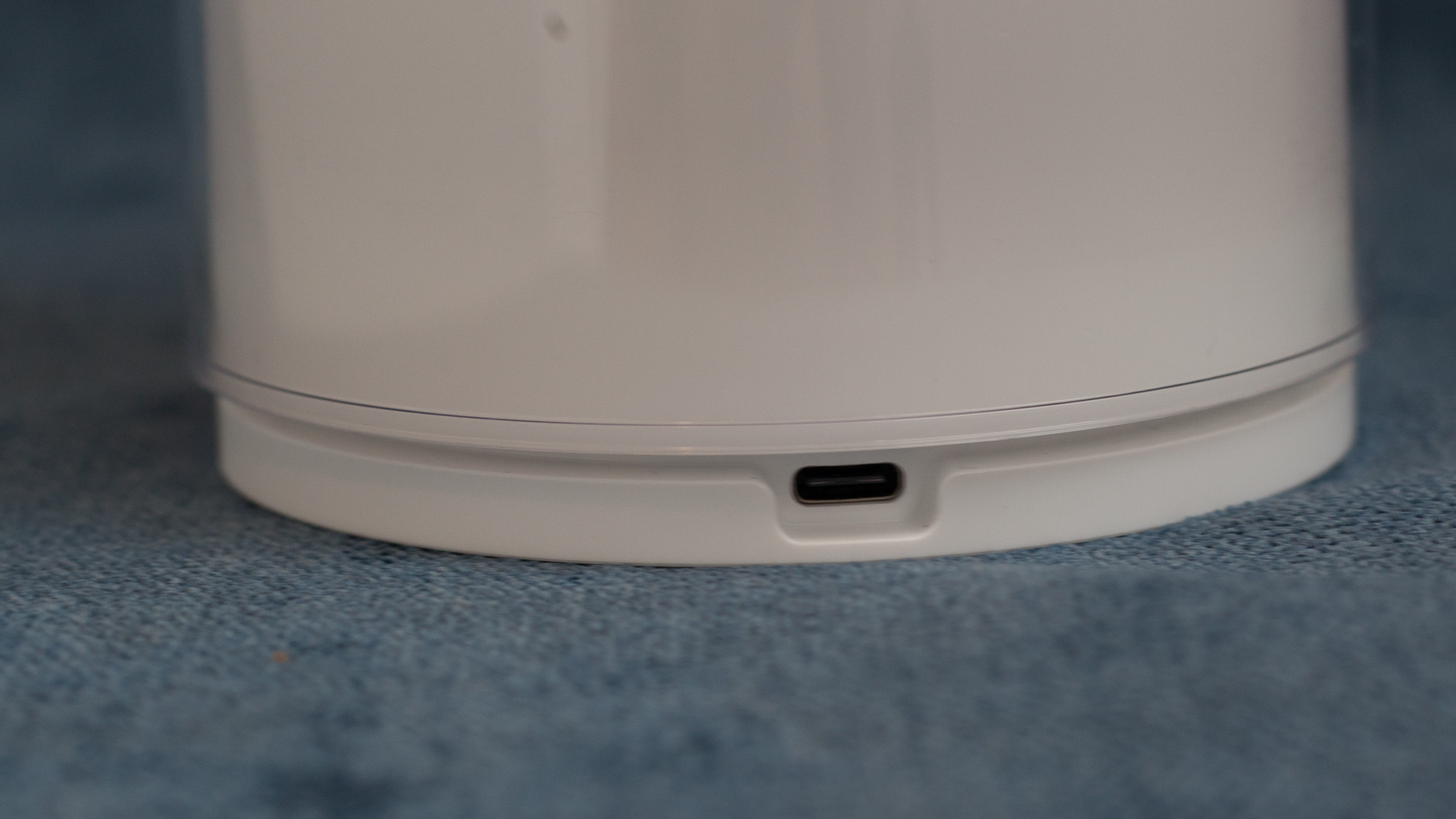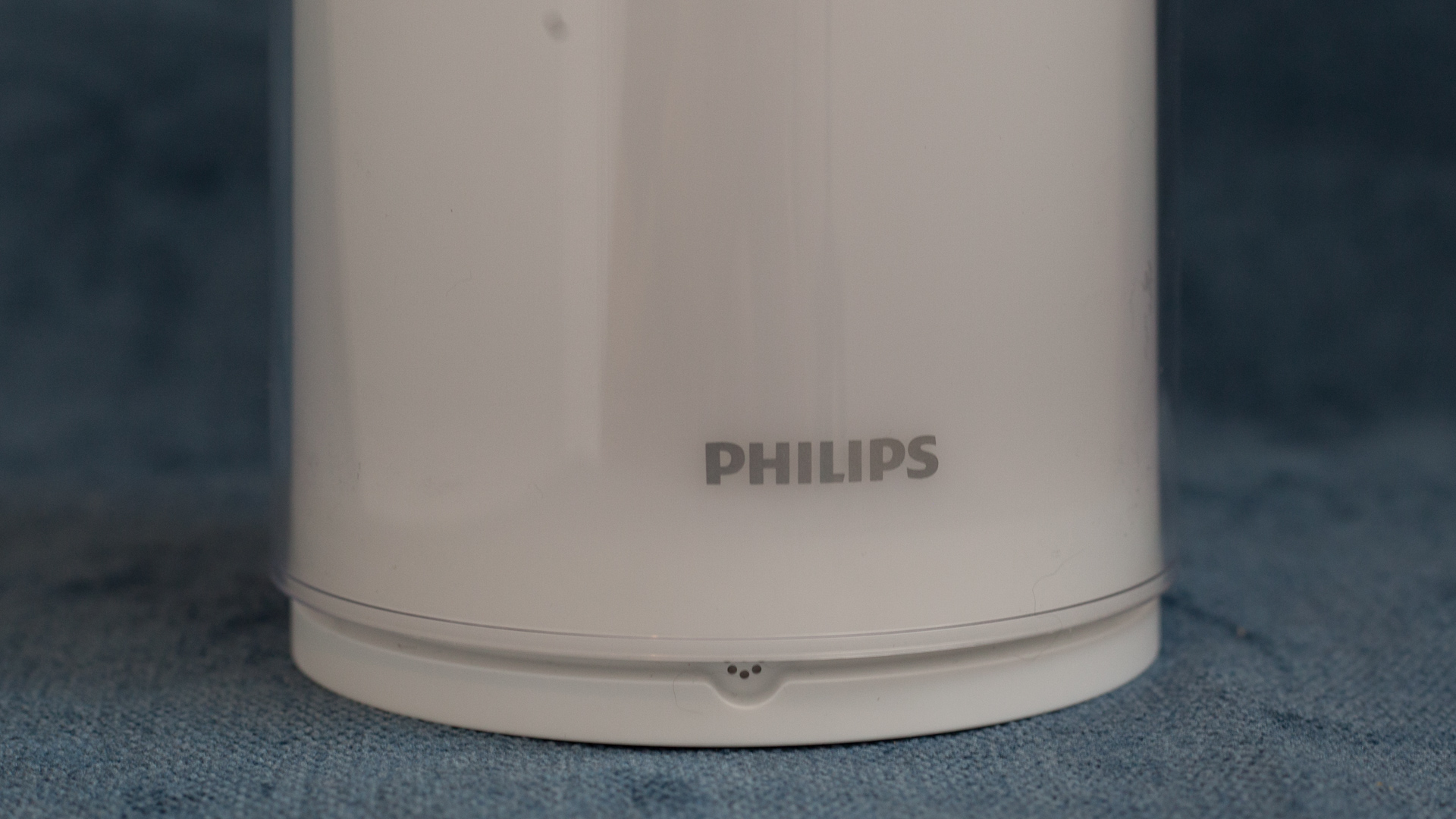 Party, specs are copied at the bottom, you can get the idea without knowing Chinese.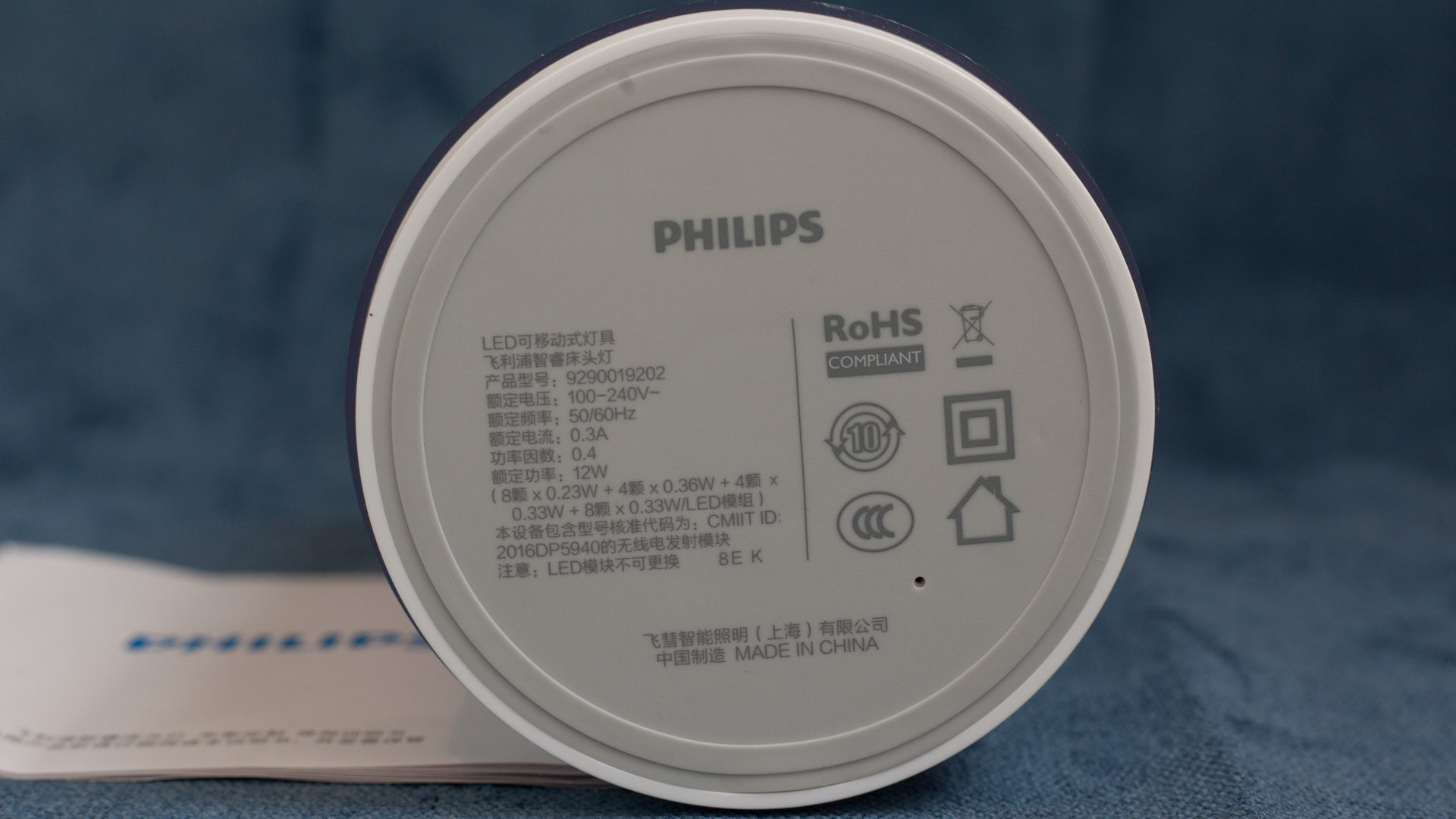 Also, you can see small hole here, that is simple reset hole. Simply put toothpick there for 3 seconds, and press tiny button, hidden there. Nothing unusual.
Another button, this time huge one is on the top of lamp. BTW, here you can also see how thick this transparent plastic bulb is.


So, that`s all about appearance.
UI
I faced trouble here. No matter what I did, I wasn't able to make lamp work with Mi home. VPN, changing DNS – no matter. So, a huge part of functionality stays aside from me. But, well, I don't care. I NEVER used mihome with table lamp. Neither I plan for bedside one.
Of course, you can use lamp without MiHome. This time UI is simple and convenient.
Click button , light will smoothly turn ON with last used brightness and color.
2-3 sec button hold from OFF activates dim nightlight mode. Warmest light at minimal brightness, exactly what you need for nightlight.
For the rest, you get 2 types of light
1) gradient from WW to CW, 1700-6500К.
Simply rotate bulb and adjust color temperature.
When you get needed one, you can set brightness by entering this mode with 2 clicks.
2) *Color mode. Hold button and rotate bulb, light will go through whole
RGB
palette. * Then color is picked, release button and rotate bulb to adjust brightness. When both modes are set, you can cycle between them with 2 clicks.
In video version of review you`ll see it clearly.
And some pics. This is bedside lamp and pics doesn't show that much, you`d better see video.
Zhirui bedside lamp performs as bedside lamp. You can read book , when device is near you . In color mode you can create some atmosphere for romance or…I don't know what green or blue light can be used to -)
You can plug lamp to powerbank. In CW \ max brightness it consumes 1.2A. Other modes – way less. Here are this one vs nightlight mode.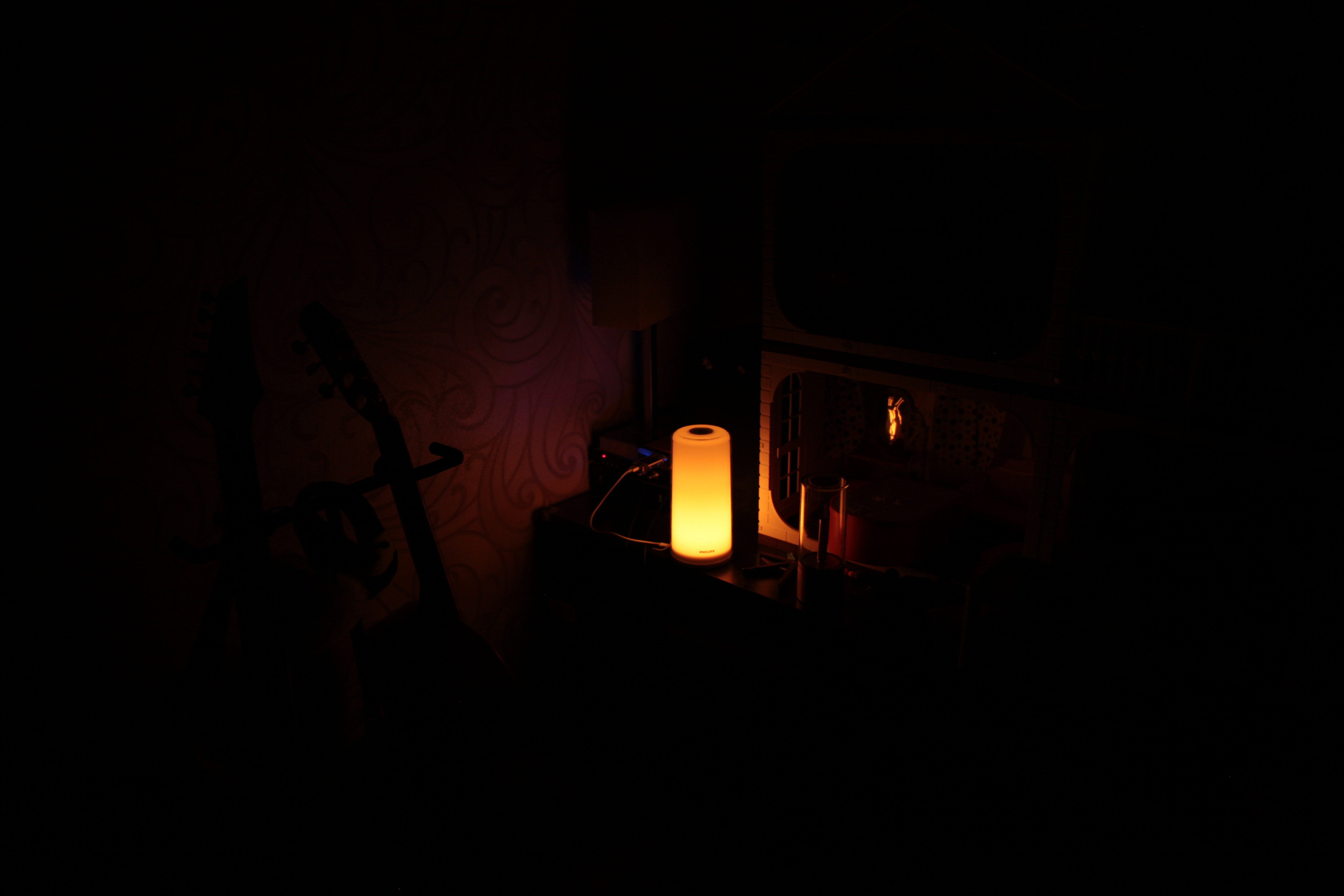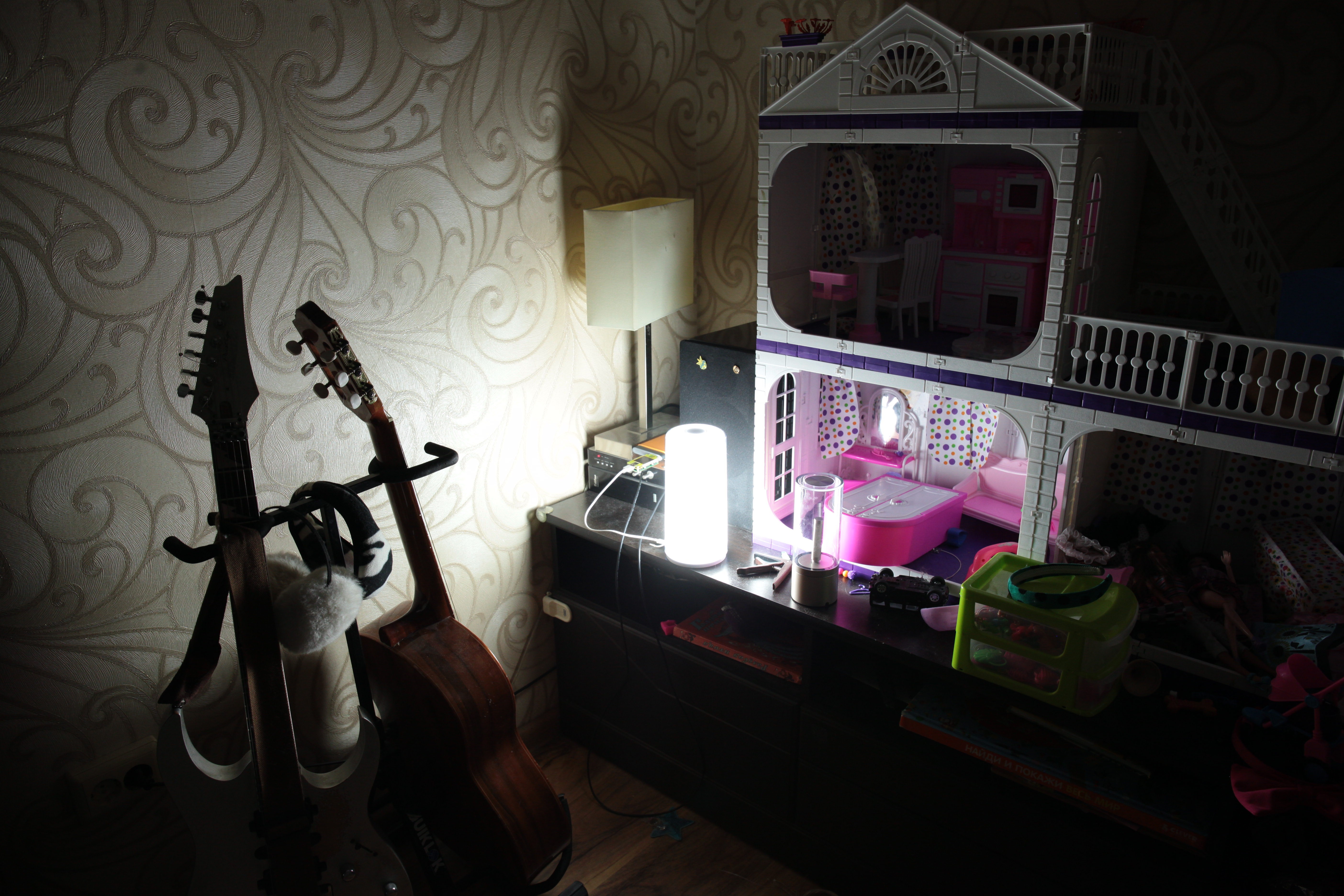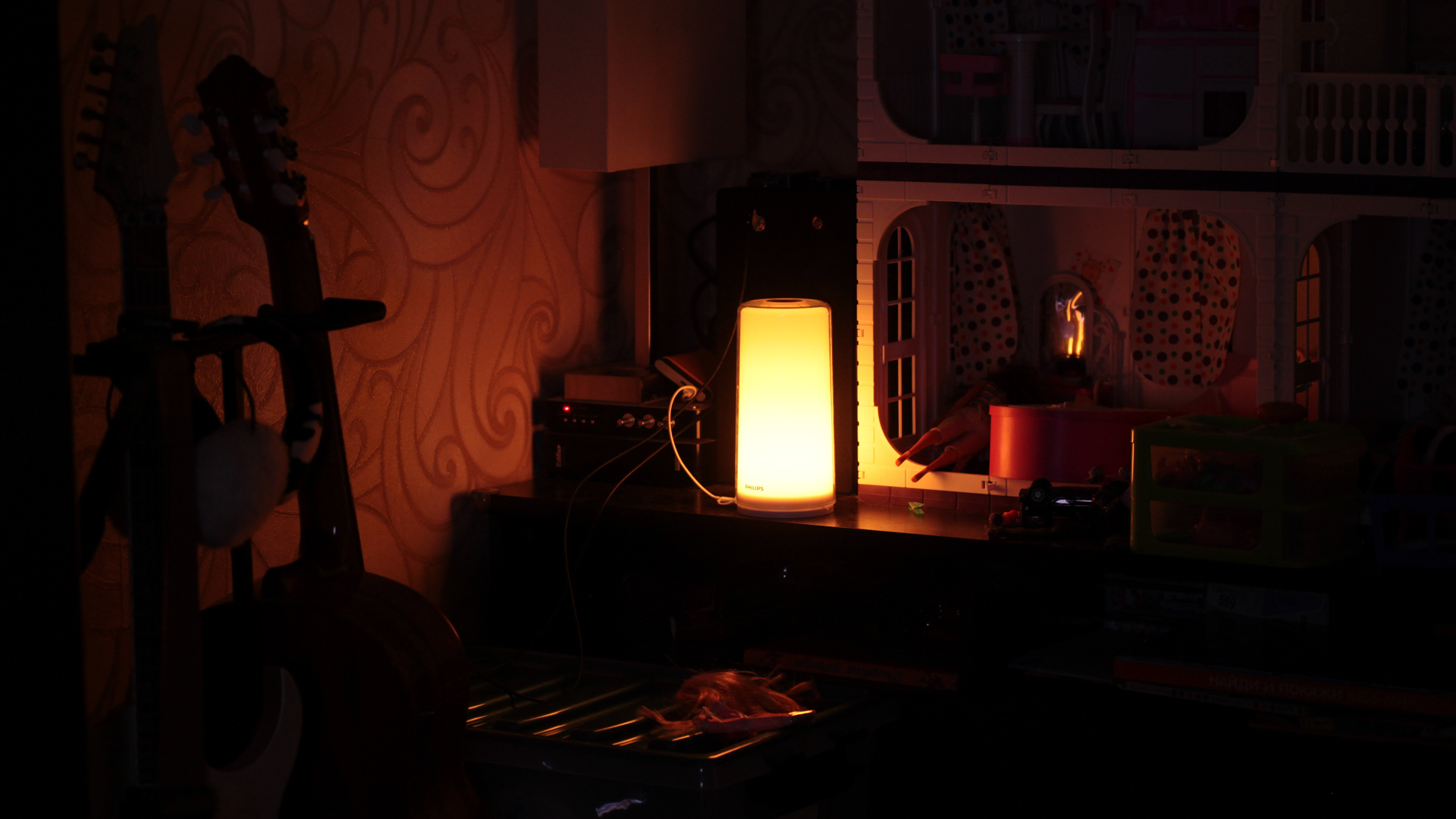 *PROs
*No PWM-shimmering
Excellent appearance and build quality
Almost instant adjusting color and brightness
WW\CW light and all RGB pallete as well
Instant nightlight mode.
Mode memory
Type-C (can carry lamp around)
*CONs
*I couldn't make device work with Mihome from Russia.
Suppose, built-it battery would be nice addition.
You can buy this lamp here at Gearbest.
Btw, after you look it, recommend you to take a look at other lamp from xiaomi\philips, table lamp. That is superb device that I like so much.