Panasonic Super Heavy Duty AAA CAN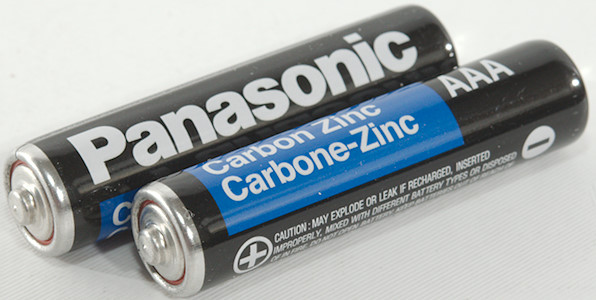 Official specifications:
Carbon-Zinc
AAA
batteries from Panasonic.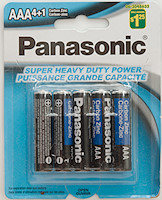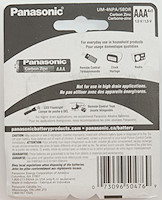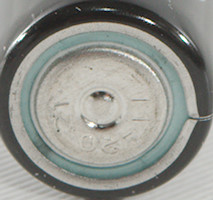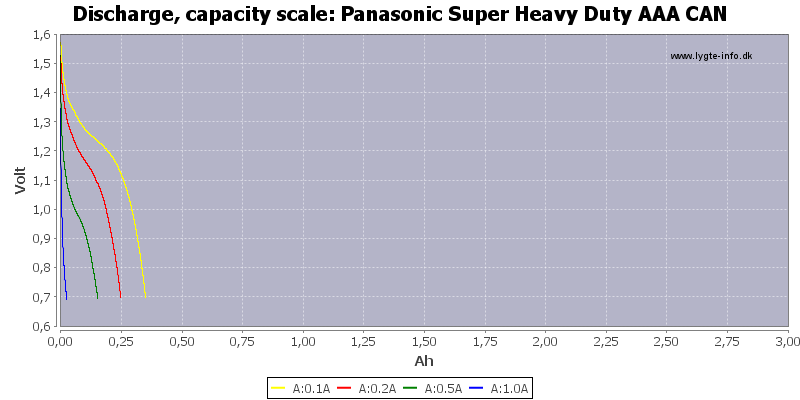 This type of batteries has a rather bad performance.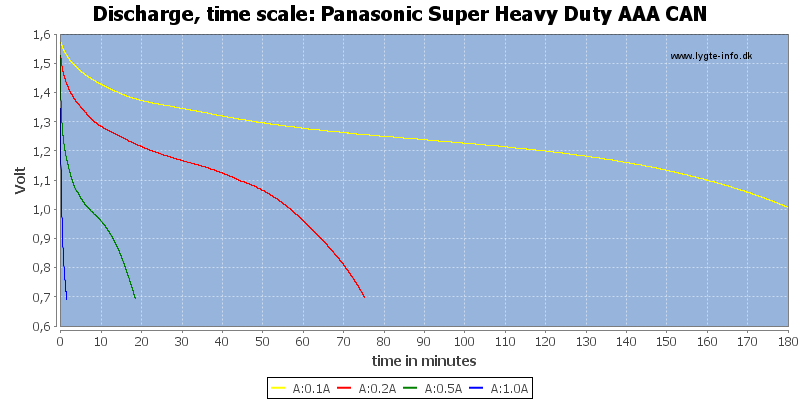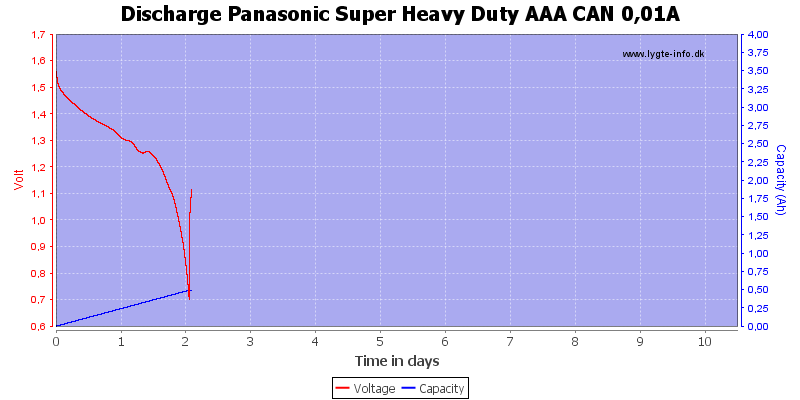 Even at 10mA discharge the capacity is rather low.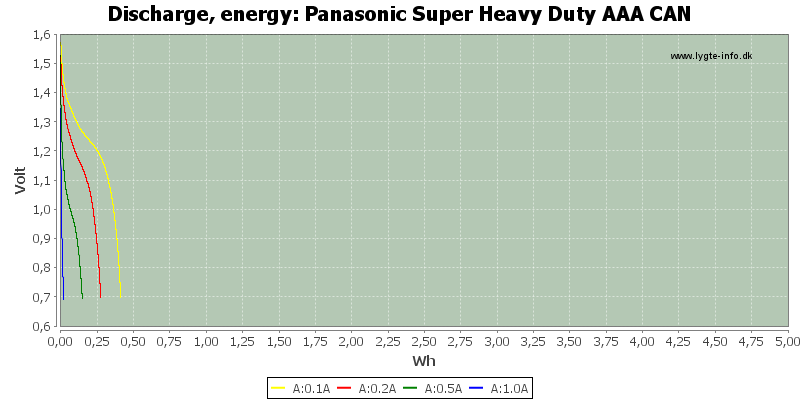 Conclusion
This type of batteries may be very cheap, but the energy contest is also very low and they cannot deliver much power.
Notes and links
I got the batteries from: a Canadian appreciative of the work
HKJ
does and shares
How is the test done and how to read the charts
Compare to other AA/AAA batteries: Alkaline/NiMH/Lithium