Review example was provided by Nitecore (thanx to them again).
you can buy Nitecore TINI Cu at
➤ Amazon
➤ Aliexpress
➤ Banggood
➤ NITETORCH they generously offered 20% code HJK5KDNQ valid for all the items in store, including other brands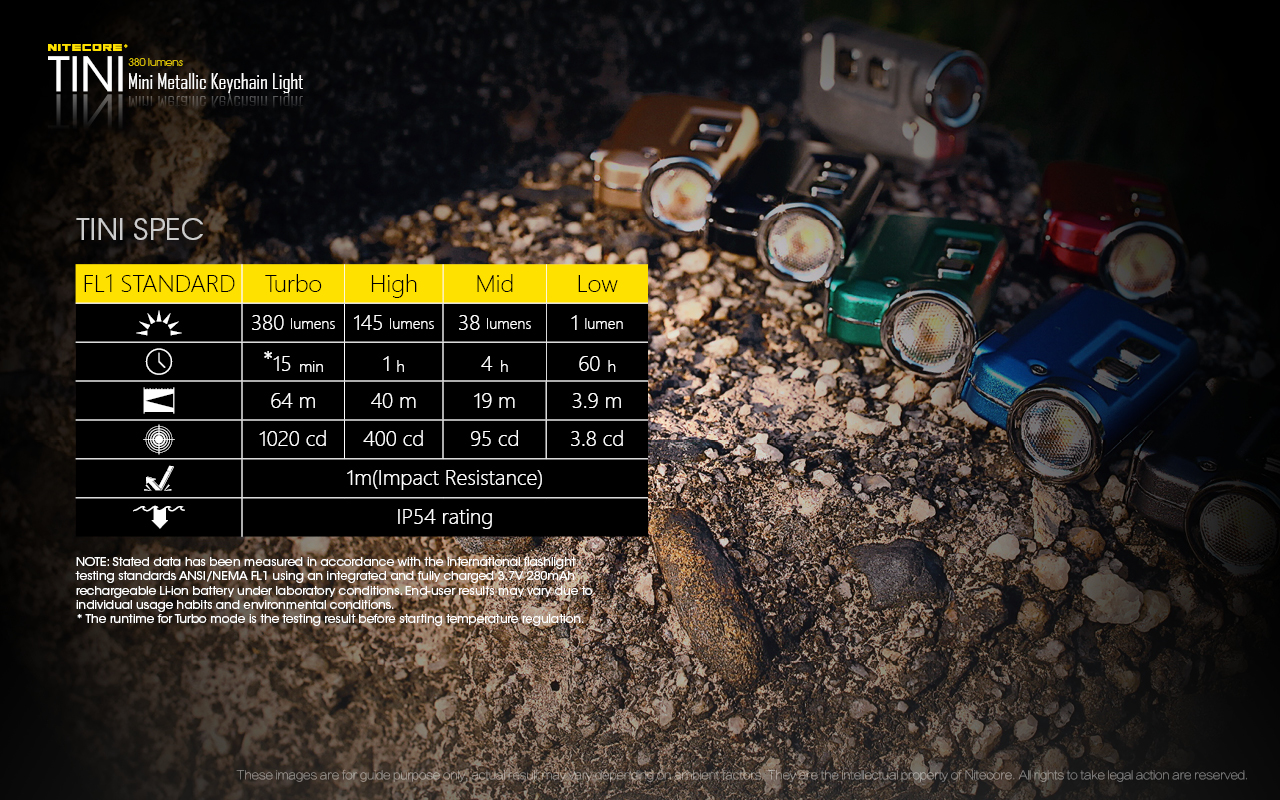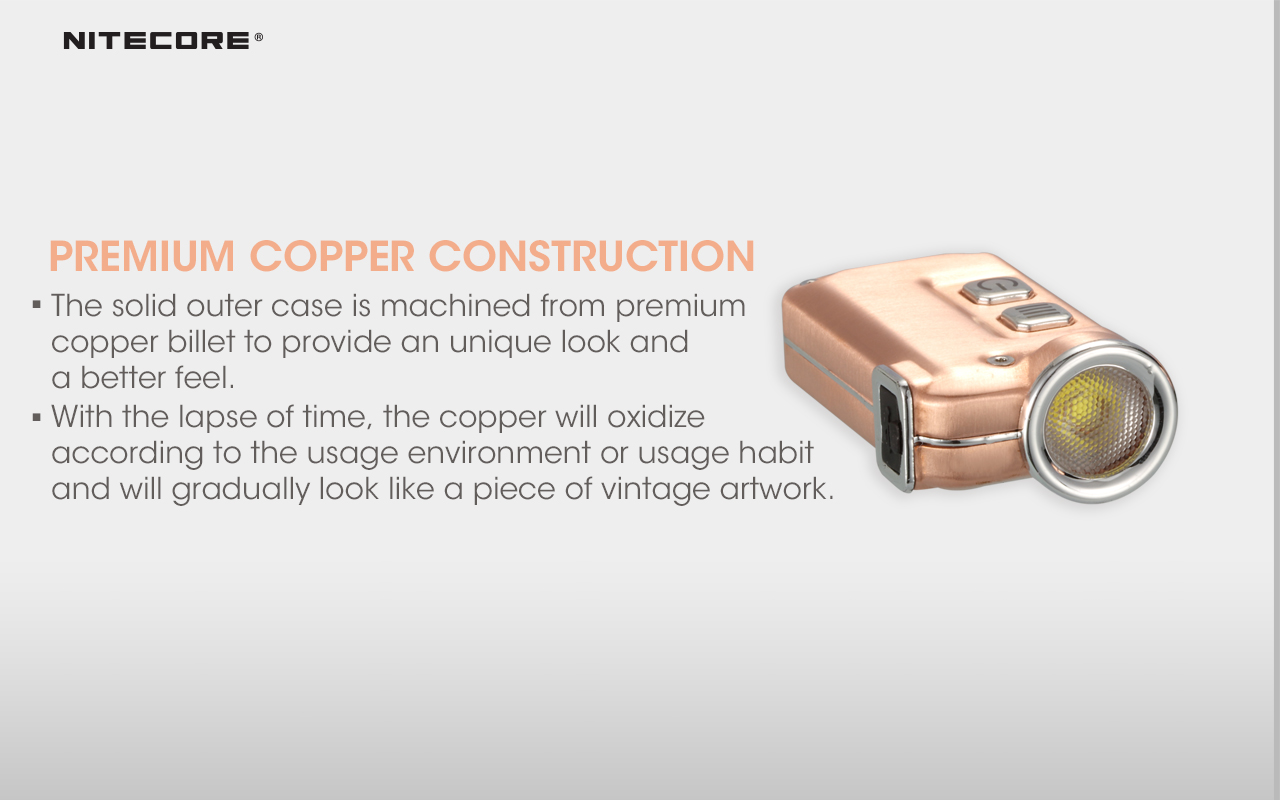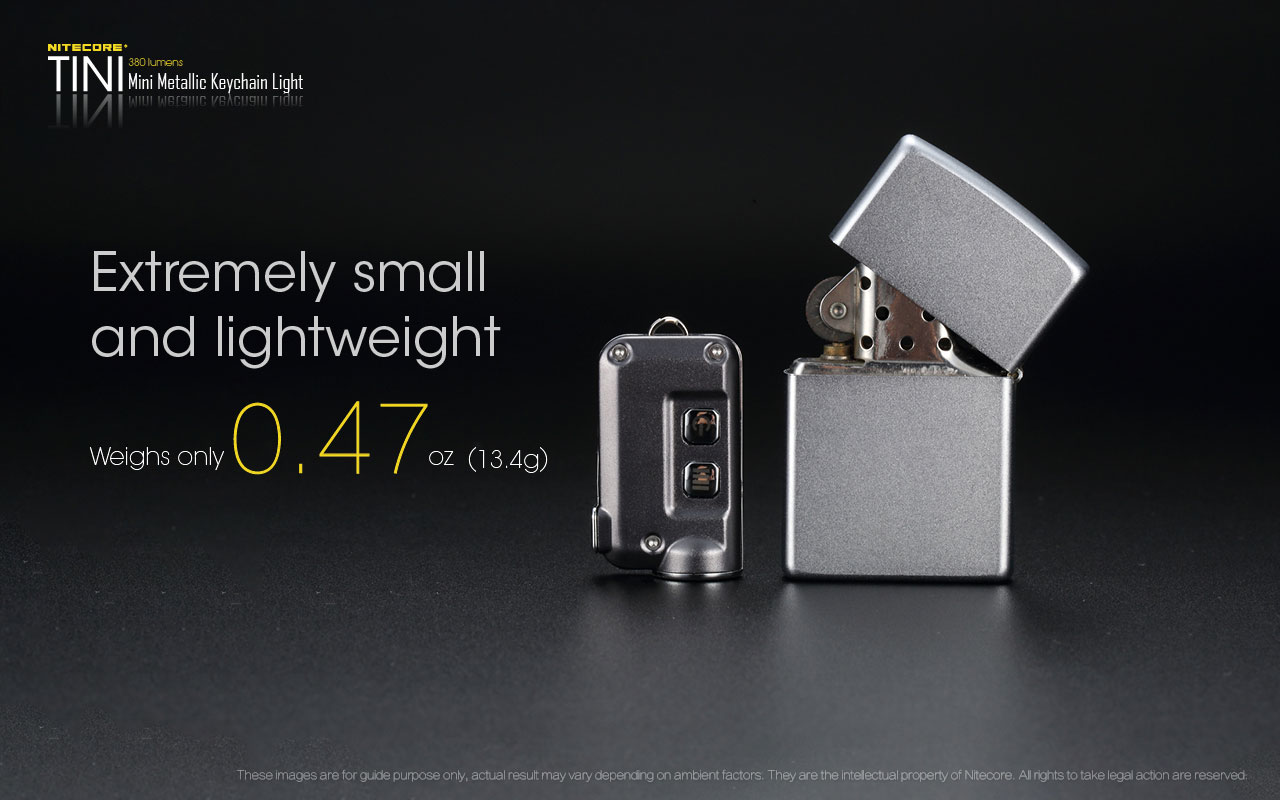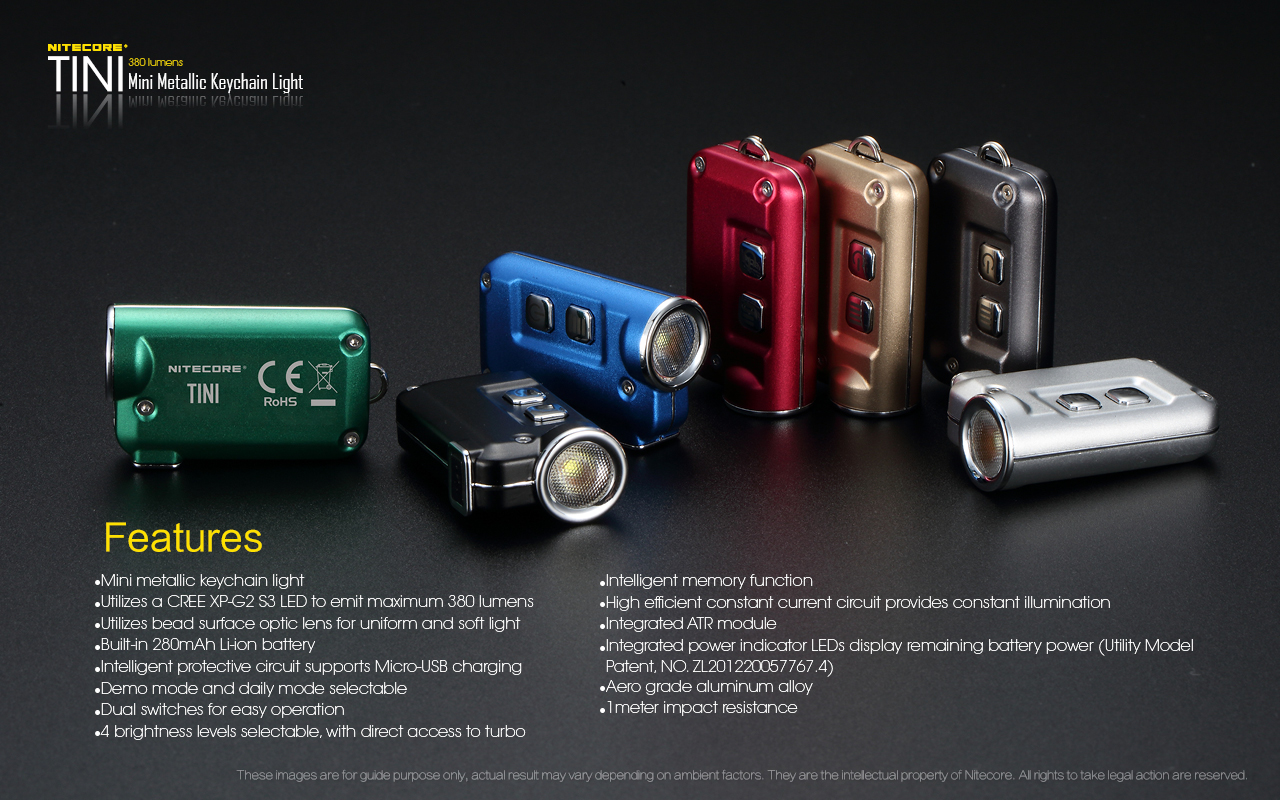 Utilizes a Cree XP-G2 S3 LED to emit maximum 380 lumens
Built-in 280mAh Li-ion battery provides a max runtime up to 60 hours
Intelligent protective circuit supports micro USB charging
Demo mode and daily mode selectable
4 brightness levels selectable with direct access to turbo
Intelligent memory function
High efficient constant current circuit provides constant illumination
Integrated ATR module
Integrated power indicator LEDs display remaining battery power
Aero grade aluminum alloy
1.5 meters impact resistance
Beam range: 64 meters
PACKAGE AND APPEARANCE
Design is not motley, it`s more close to busyness-things design. And I like this step aside from regular bumblebee color set. It`s like chocolate bar package )
Package is soo much bigger then flashlight, and I understand reasons, in other case this paper box will be lost when stored on shelf of offline store. And, when you get Nitecore TIN
I as a gift, i`d definitely vote for this big package.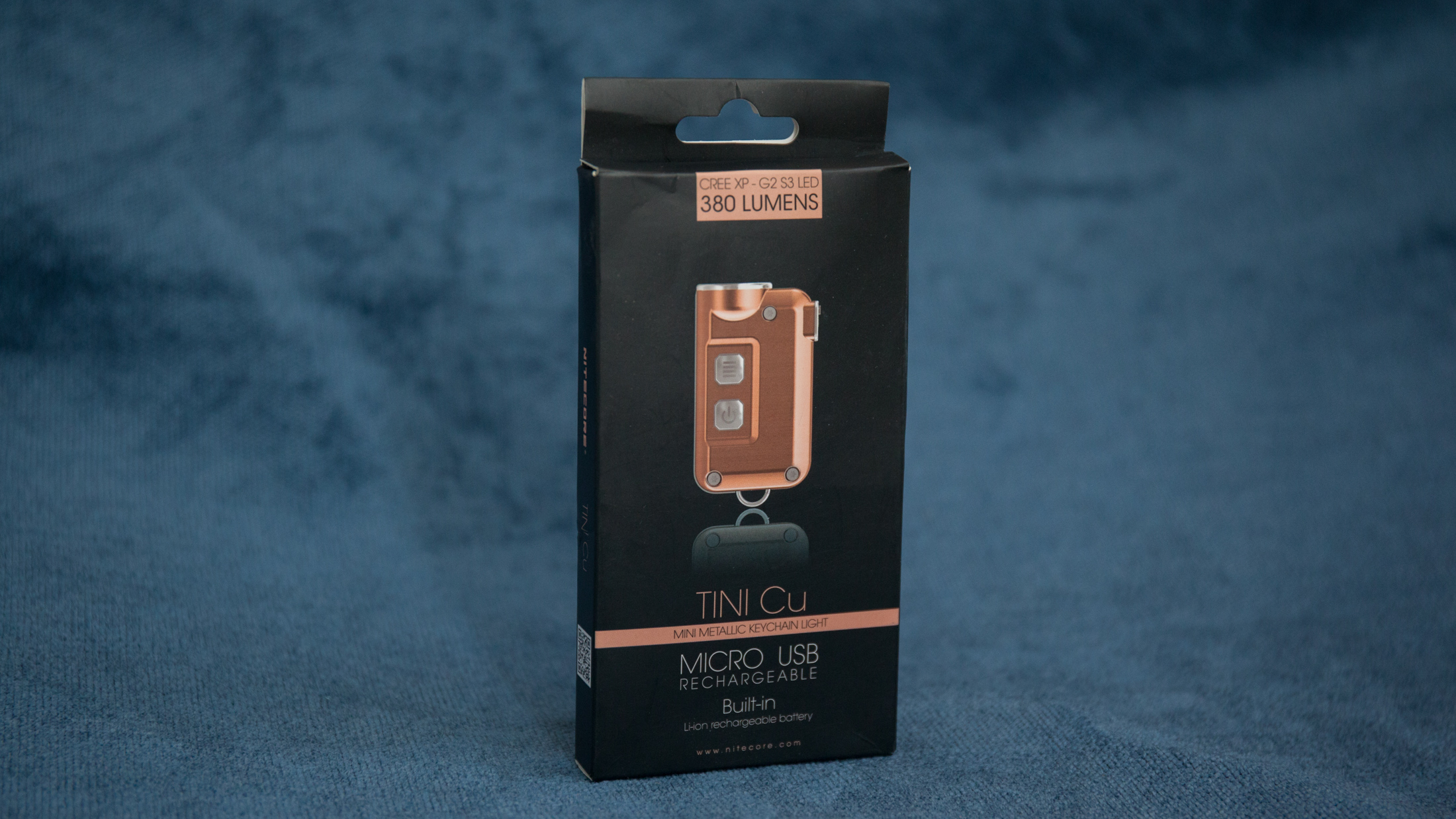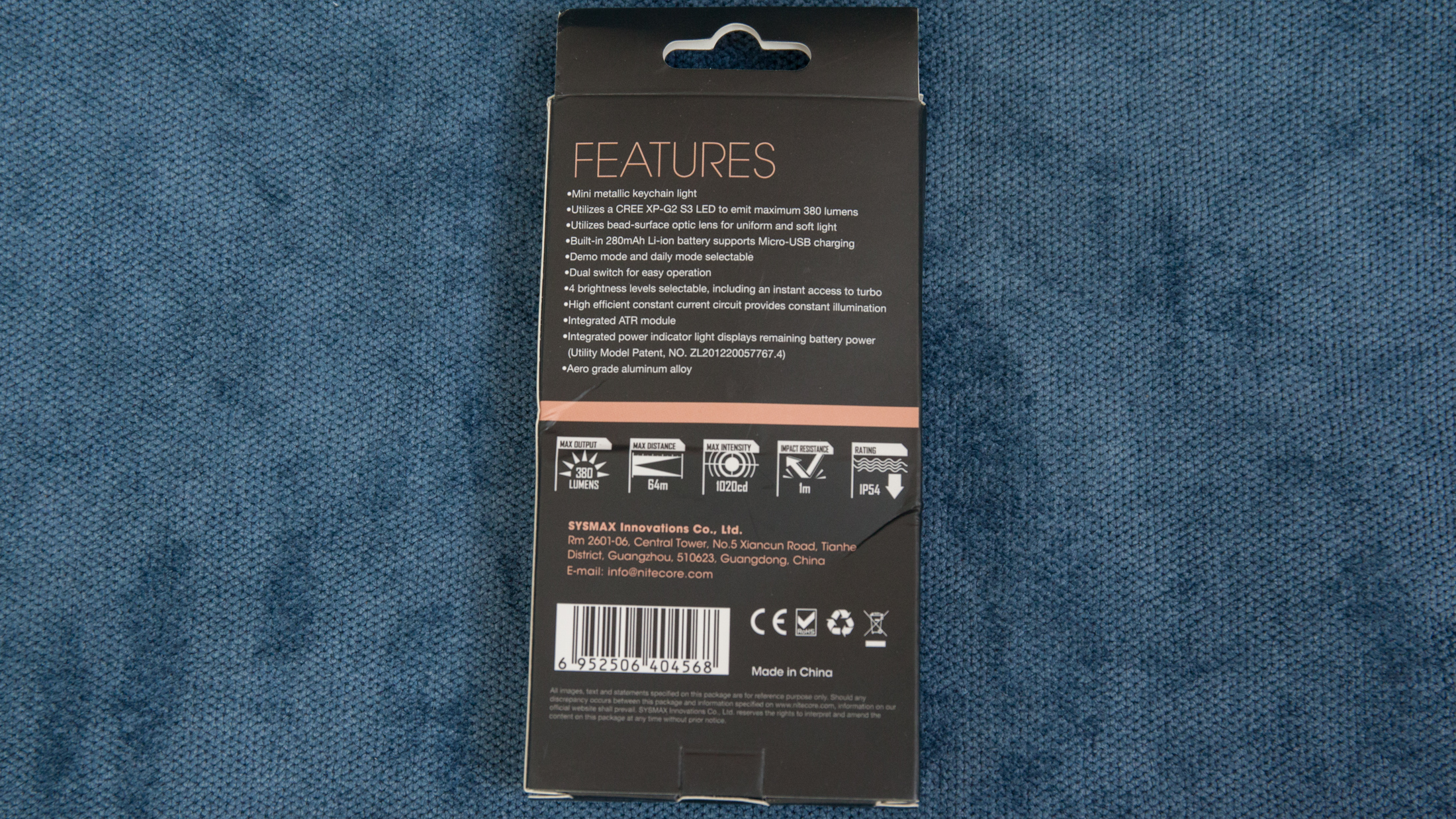 Set is modest, so modest that it doesn't even include charge cable. Of course, nowadays everyone has lots of devices with micro-usb port and this is no a problem (I have big box of them, too gready to through them away). But with 30$ price tag lack of good cable (and nitecore do good cable) is a cheap.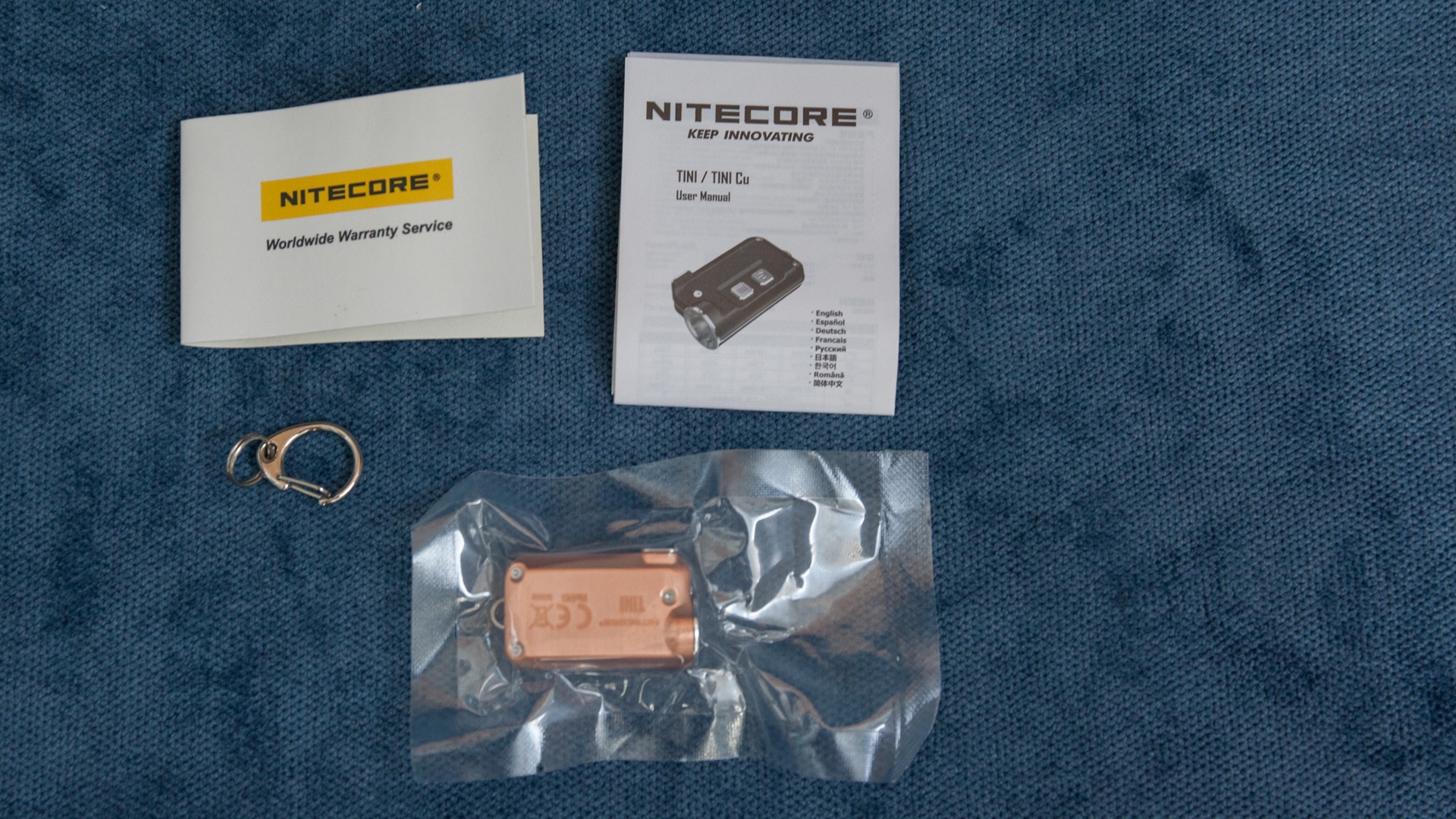 Btw, there is an optinal set that includes hard wire cable to plug into powerbank and to use TINI as reading light.
And, here is the flashlight. It`s named TINI, and it is. Just 43х25mm. See, Nitecore Tube is a small keylight, this one is a way smaller.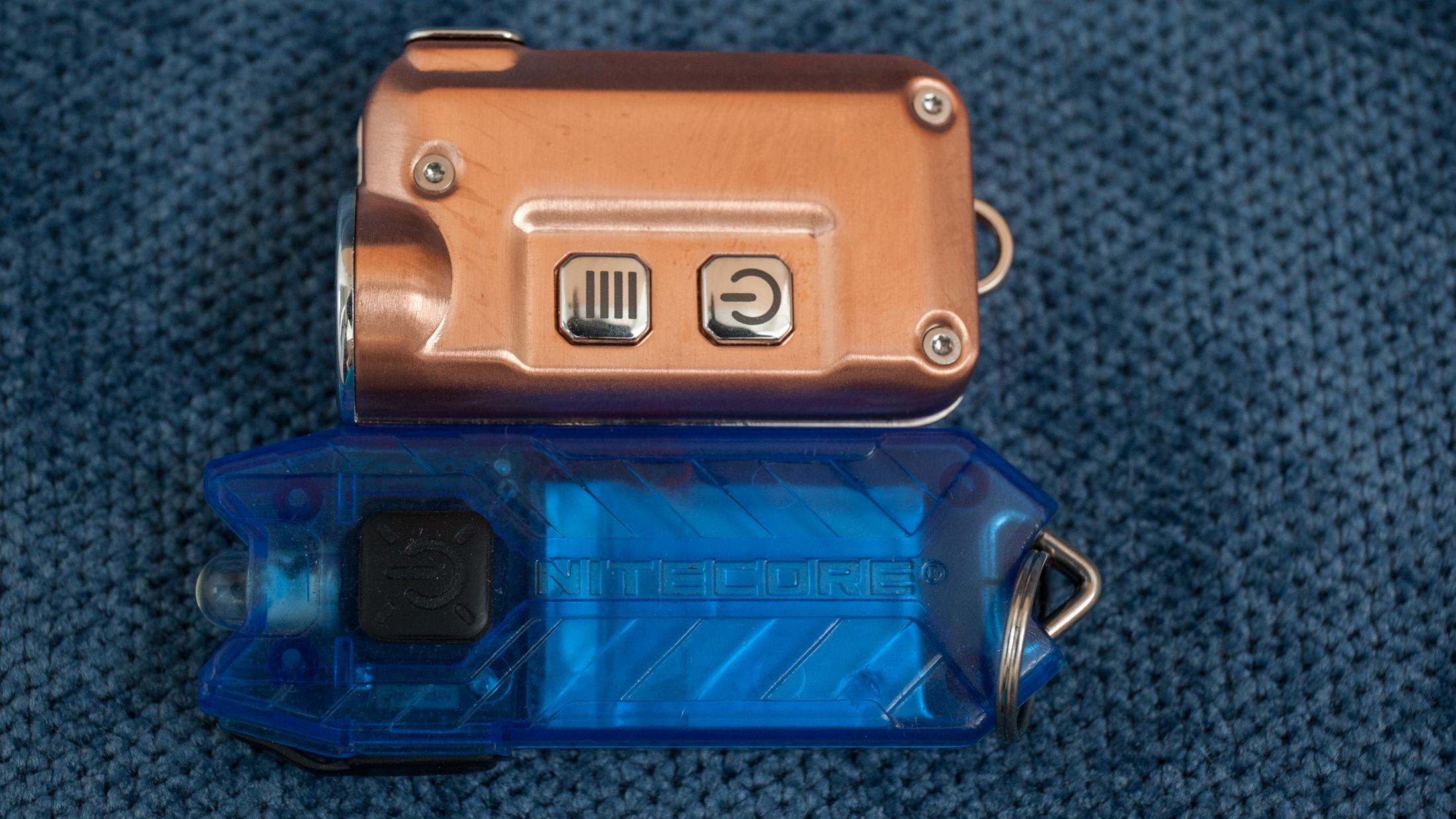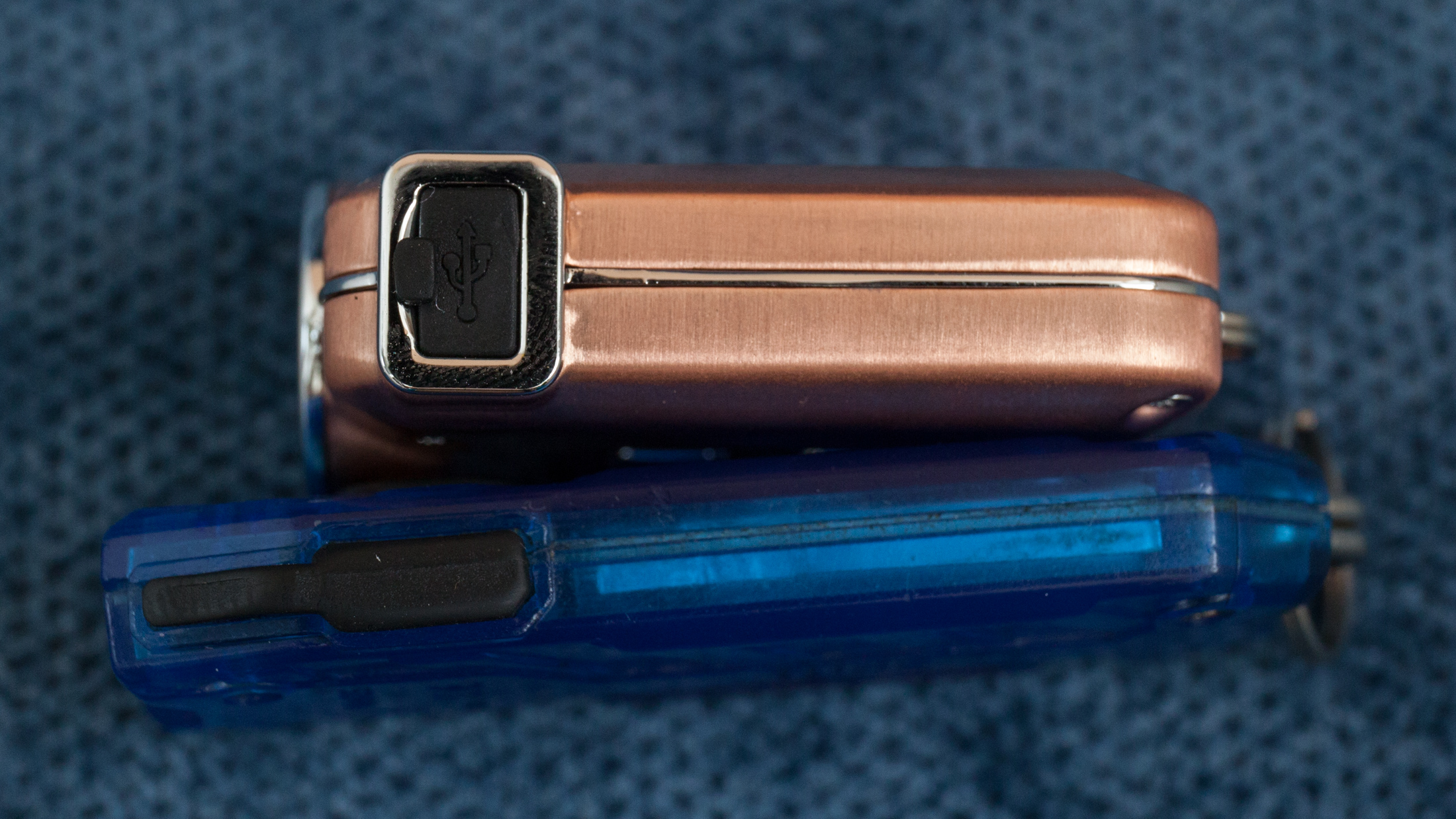 It looks well at it`s work place with keys.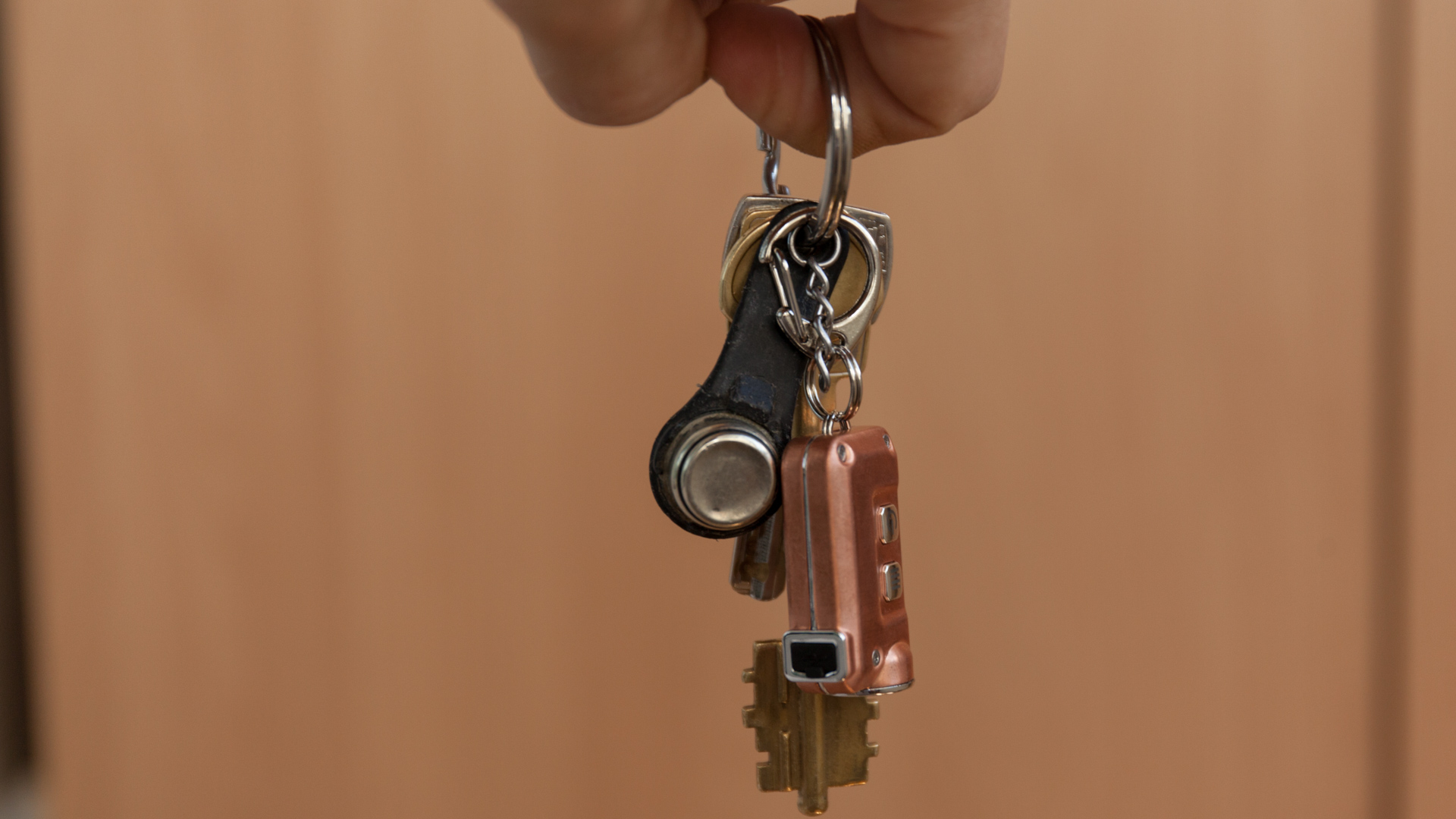 With size like this you may treat it as toy, rather then functional thing. And this impression is wrong.
There is a triangle mount for keyring, directly or via adaptor.

One side is empty, just with model name engraved.

And there are 2 buttons at opposite side.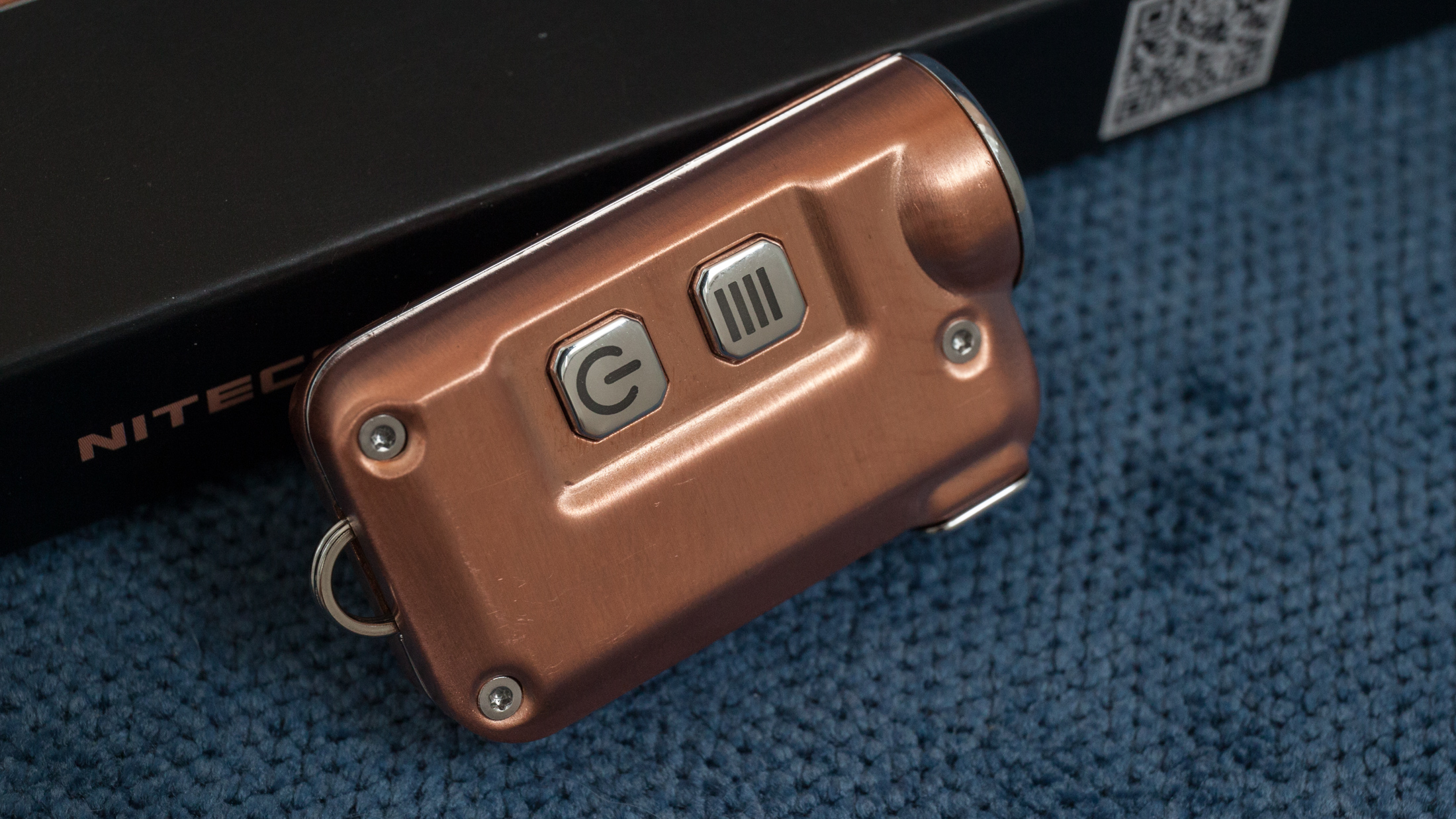 Buttons, of course, has indication feature.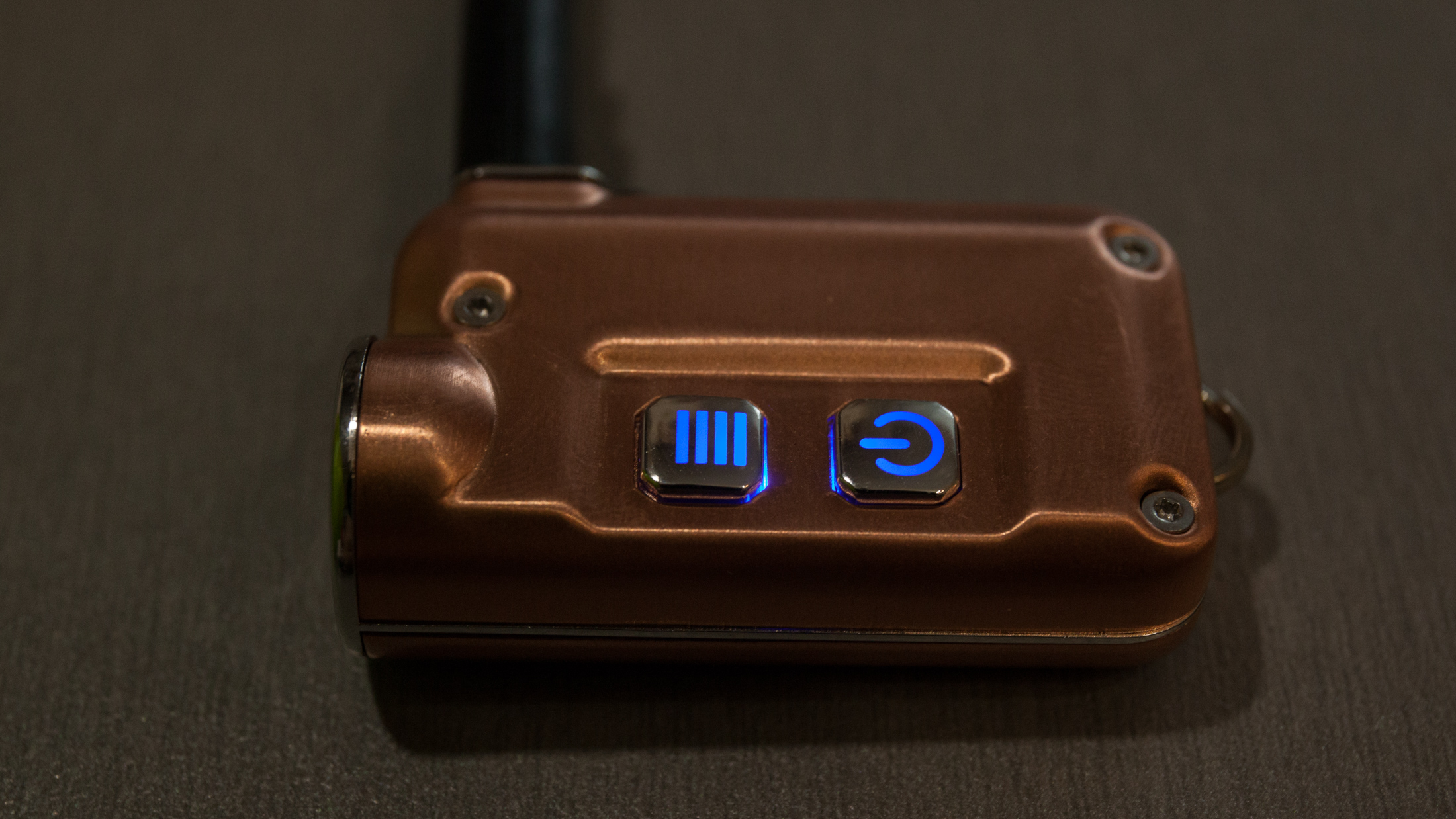 There is a micro-USB charge port at one side. Luckily, it has cover this time, not like TIP. Plug is quite tight, you may rely on it.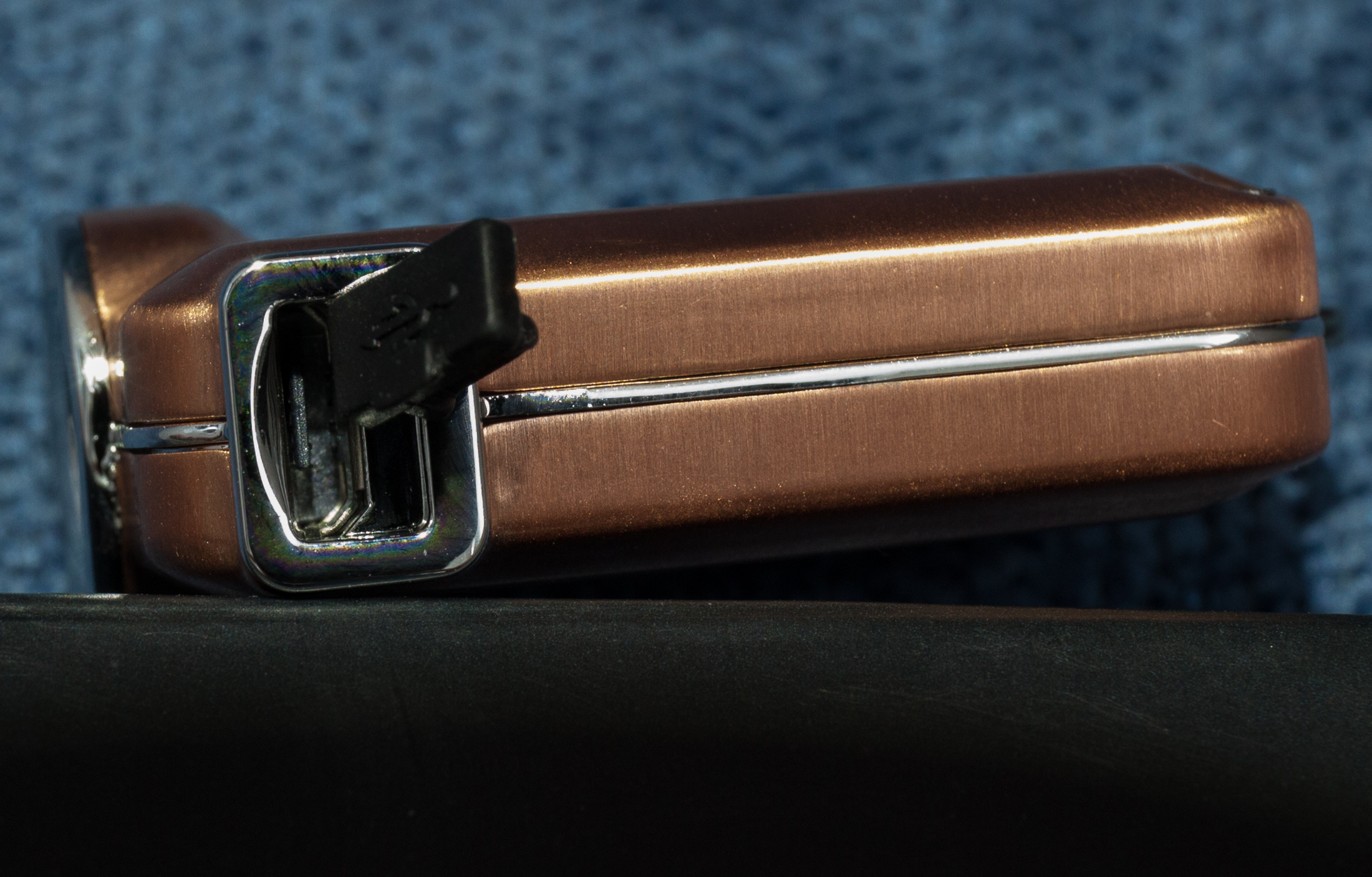 Optic here is combination of facet TIR and CW XP-G2. I`d lke to see NW version as well. Not Hi-CRI, that`s ok for keylight.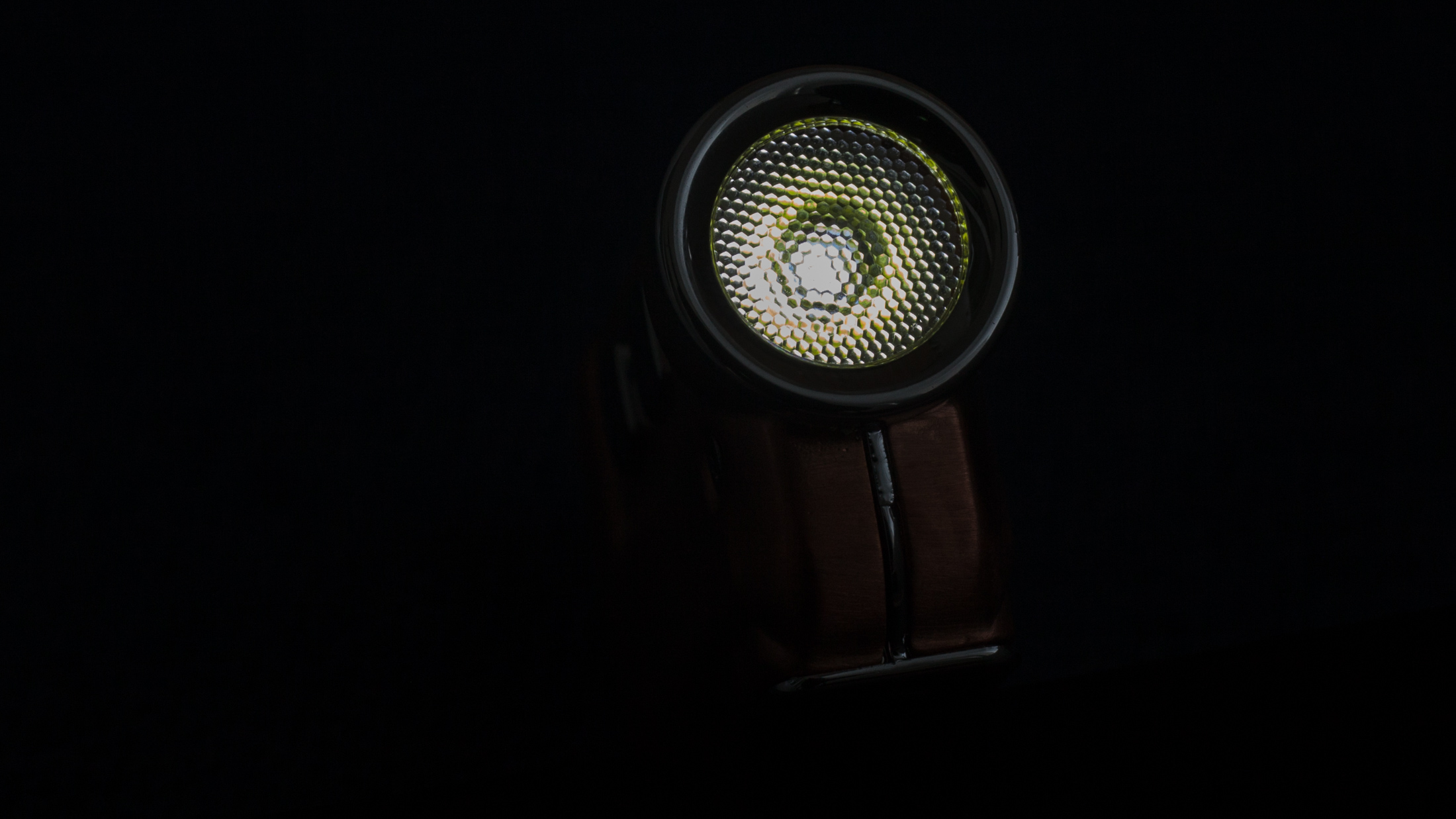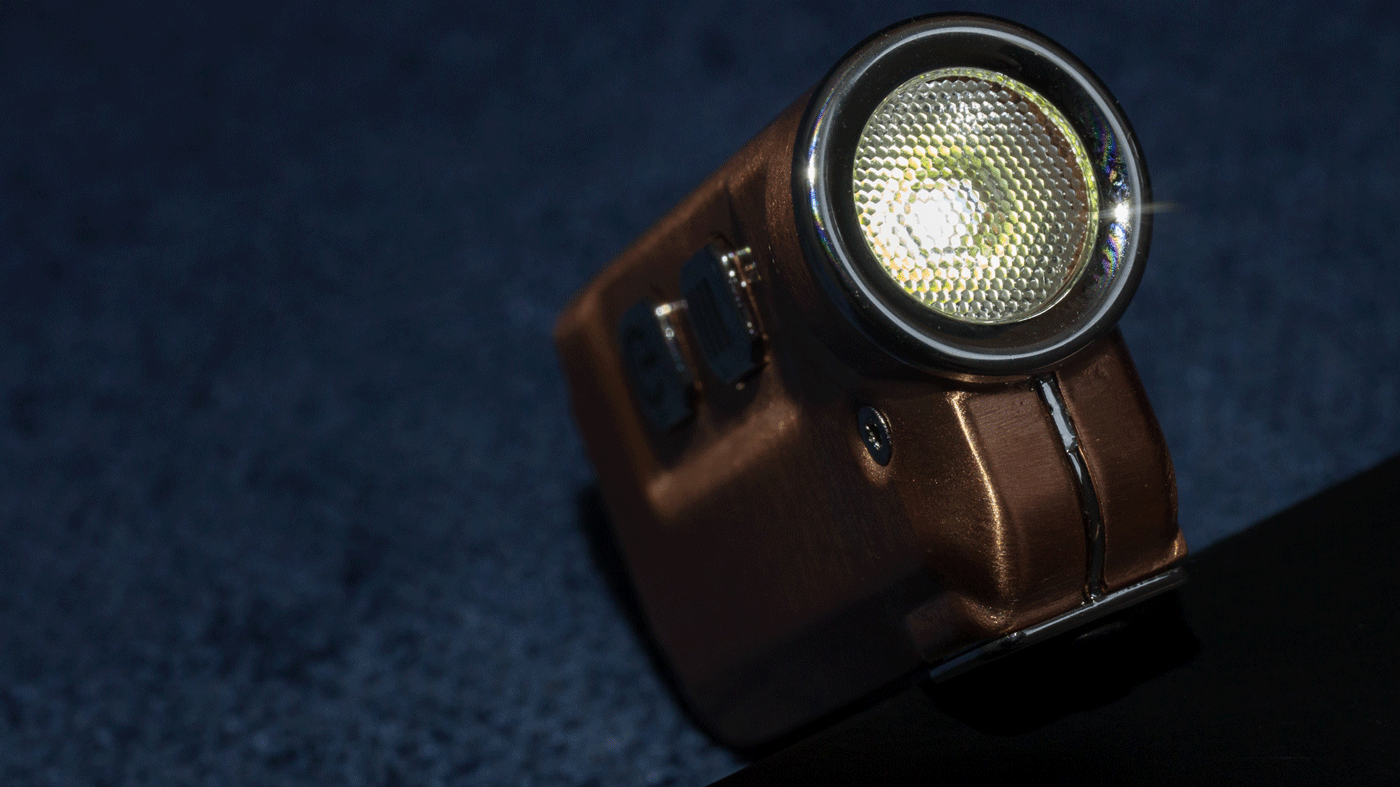 Everyone can easily disassemble this keylight. Here are insides.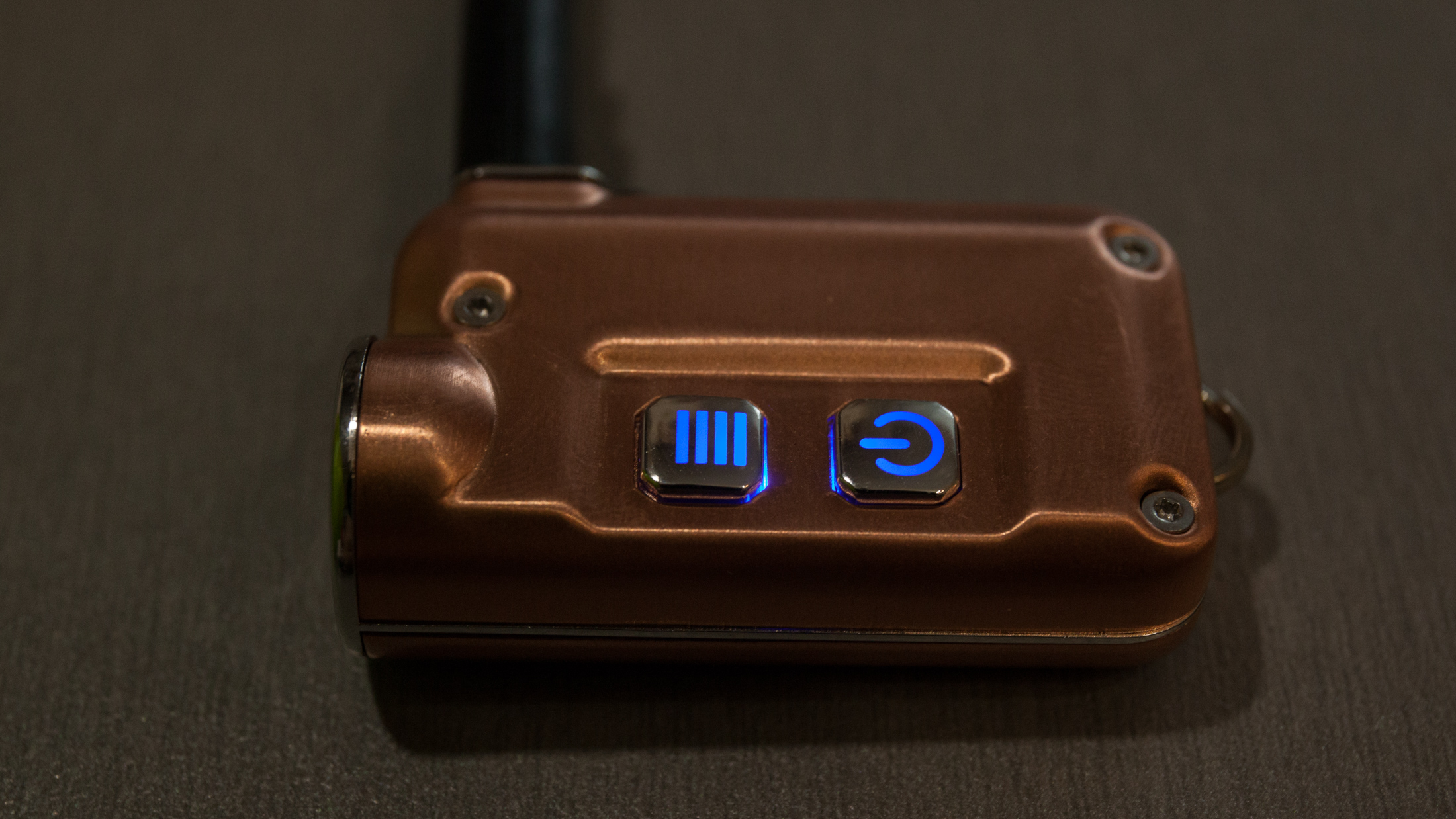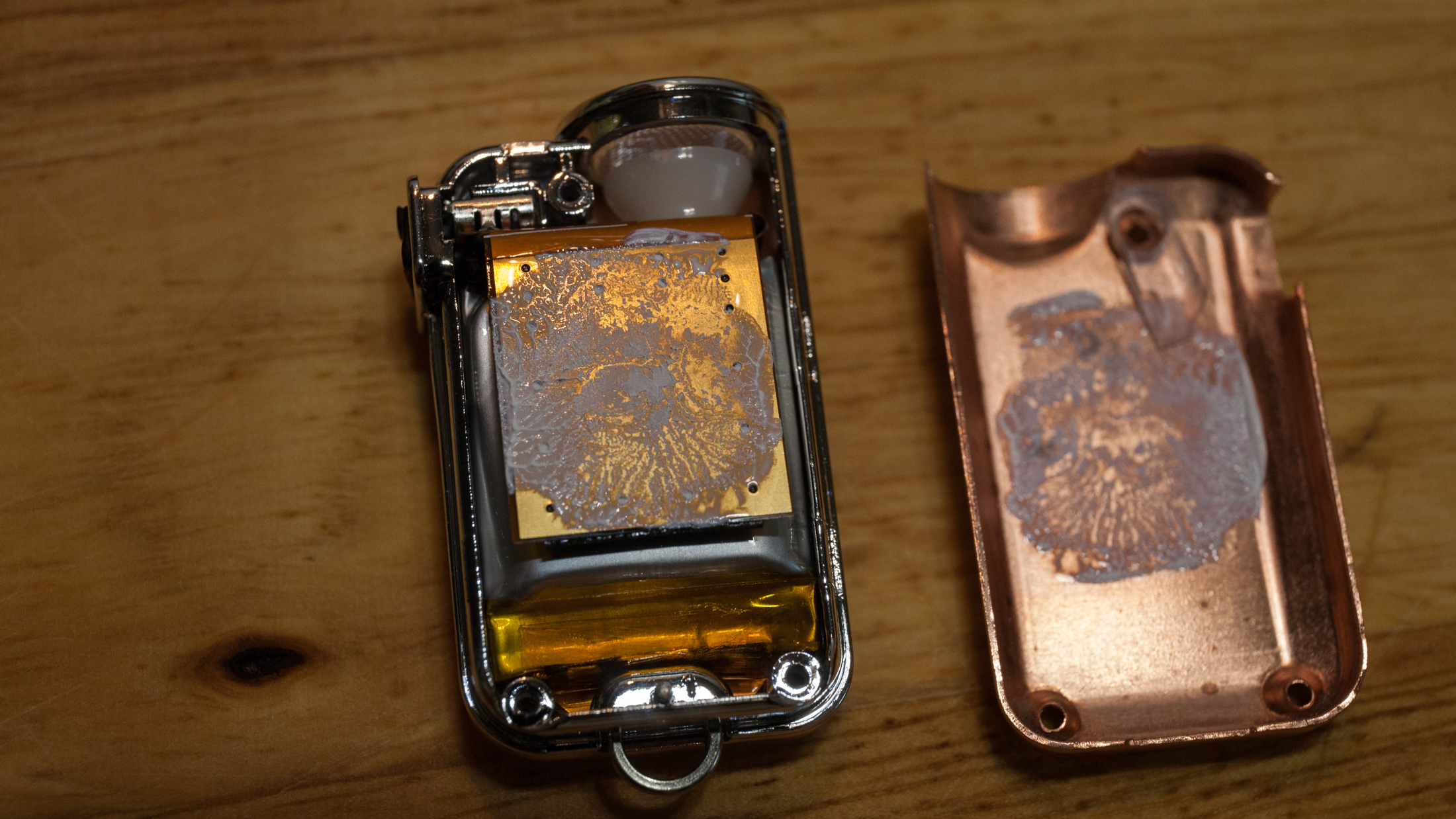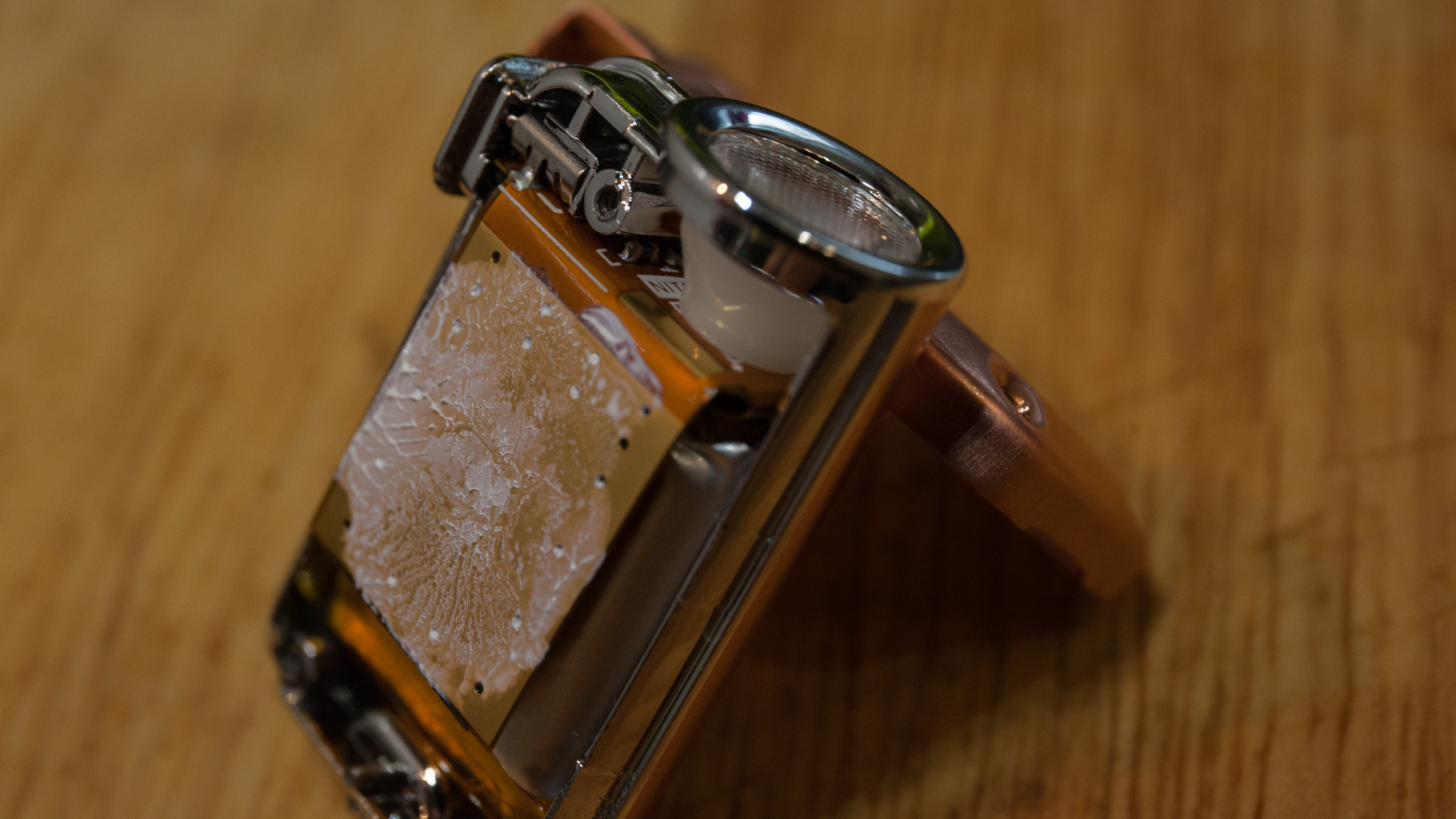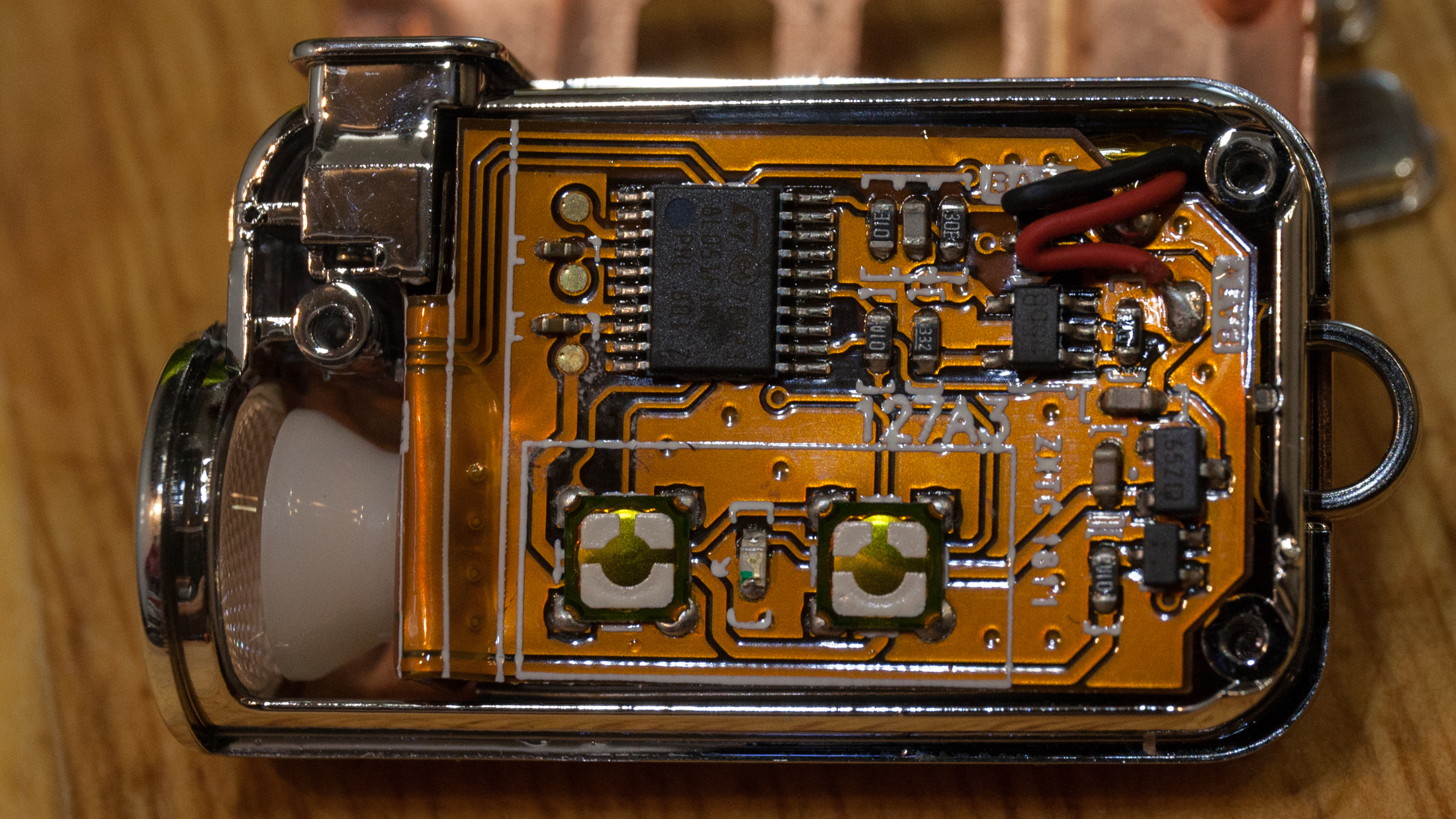 What about charge, tester shows 366mah, with losses during charge process you can say promised capacity is real.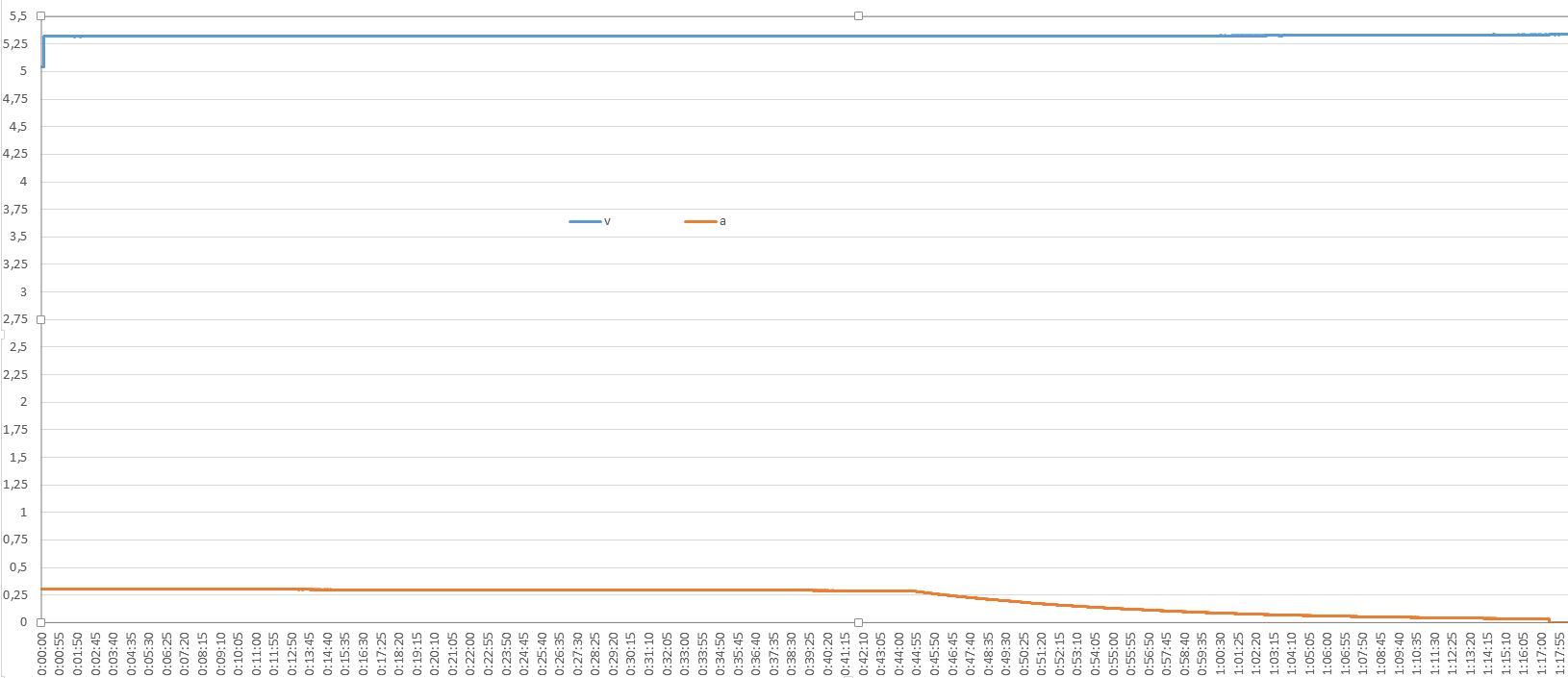 UI
Copy it from this review
Turning on the TINI requires holding the ON/OFF button for 2 seconds.
There is no STROBE or SOS (blinky) modes for this light.
From OFF:
HOLD (POWER) [~2 sec] – Light will switch ON to last brightness level (LOW, MID and HIGH modes are memorized).
HOLD (MODE) [<~1 sec] – Direct access to MOMENTARY TURBO; releasing it will switch the light OFF.
1 Click (MODE) – Battery Capacity Indicator (MODE & POWER buttons will blink as below)
3 Blinks (<50% battery capacity)
2 Blinks (10% – 50% battery capacity)
1 Blink ( From ON:
1 Click (MODE) – Mode change per every click (light cycles through LOW, MID & HIGH; TURBO is not part of the sequence).
HOLD (MODE) [ 1 Click (POWER) – Light will switch OFF.
Dual optional modes are available which is the DEMO and DAILY mode. The DEMO mode serves as some sort of its lockout function as it turns OFF the light after 30 secs on any mode while ON.
Switching Modes (DEMO -> DAILY)
From OFF:
HOLD both (MODE & POWER) [<~1 sec].
Release buttons after seeing the LED blink.
1 blink (DEMO mode is activated).
2 blinks (DAILY mode is activated).
—-
turbo is 30 sec limited. you can activate it one time after another, but i strongly recommend not to do it more than twice, or excessive heat may damage circuit.
PERFORMANCE
CW, no visible PWM-shimmering at any mode.
With optic like this, you get smooth and diffused light distribution. Well, if you want little bit more throw – get TIP, but for keylight I like what TINI shows.
Dynamic diapason of my Canon Mark II is not that wide as human eye is, so here you see hotspot. In reality that is just smooth gradient from center to sidelight.
Hope GIFs below are clear enough for you to understand what it is.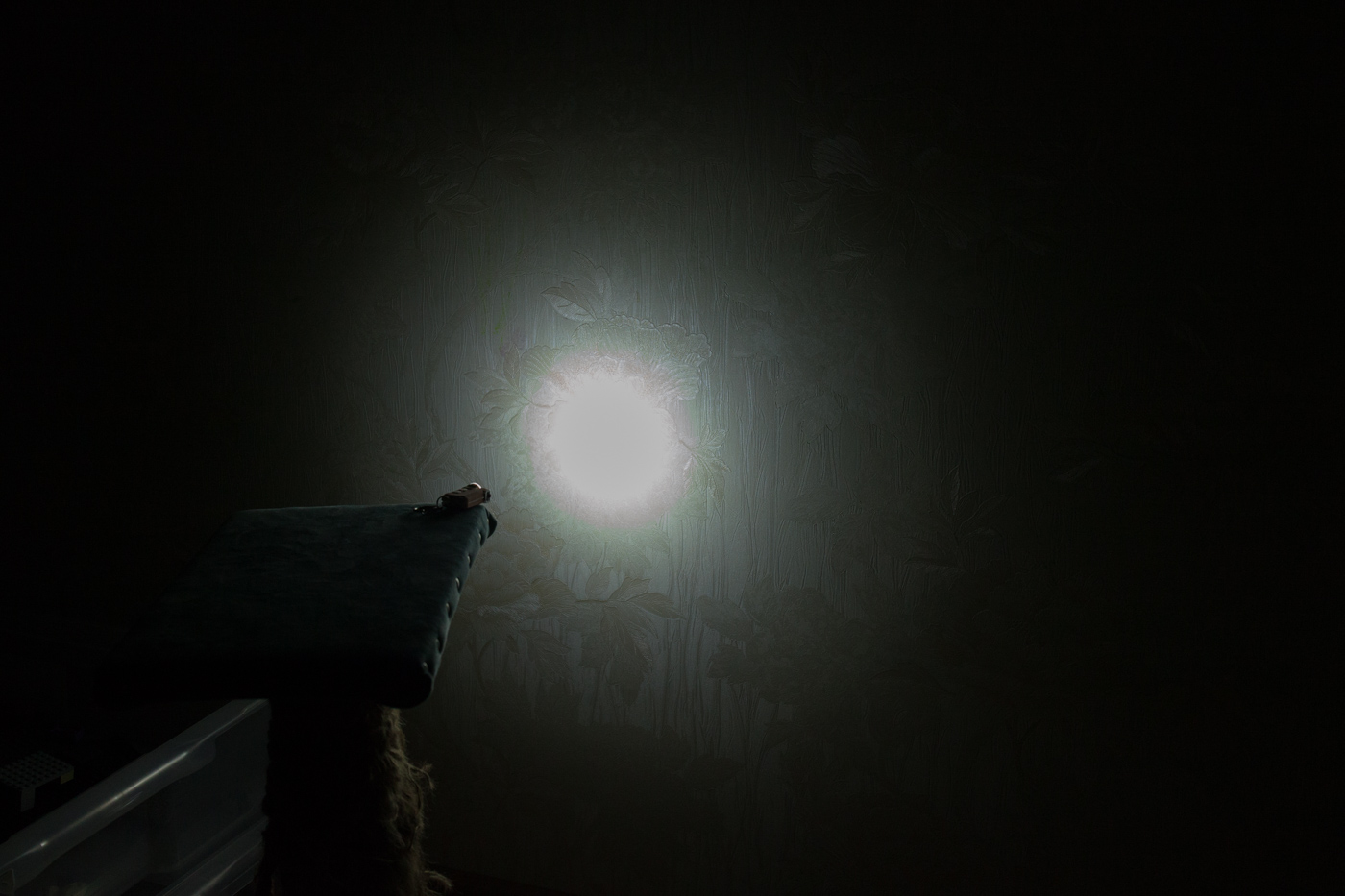 As my Tube is dead (just keep it in case I need some parts) I can only compare TINI with Tip.
Well, for garage\pathway needs TINI is powerful enough.
For indoor needs, brightness is even excessive.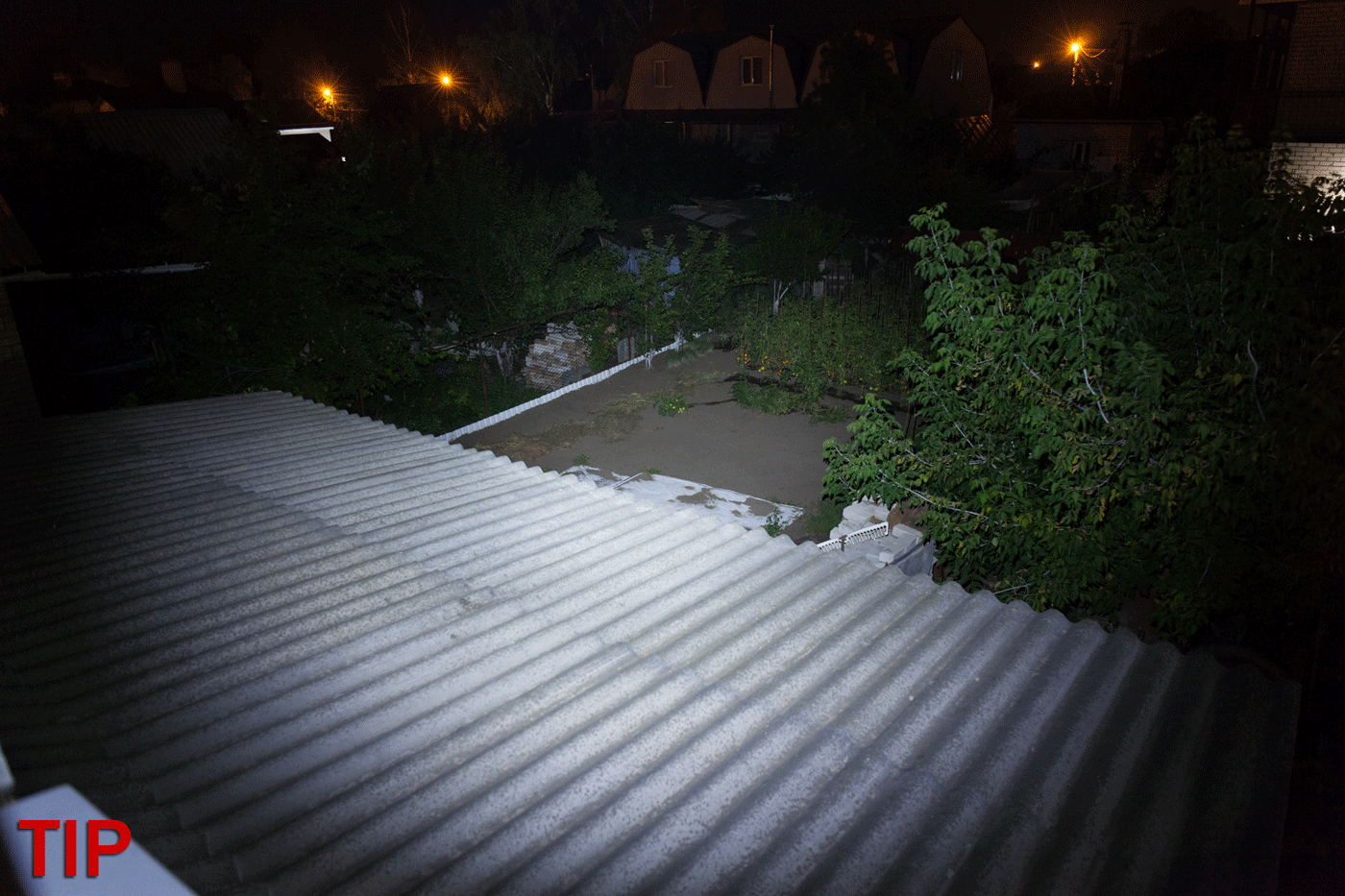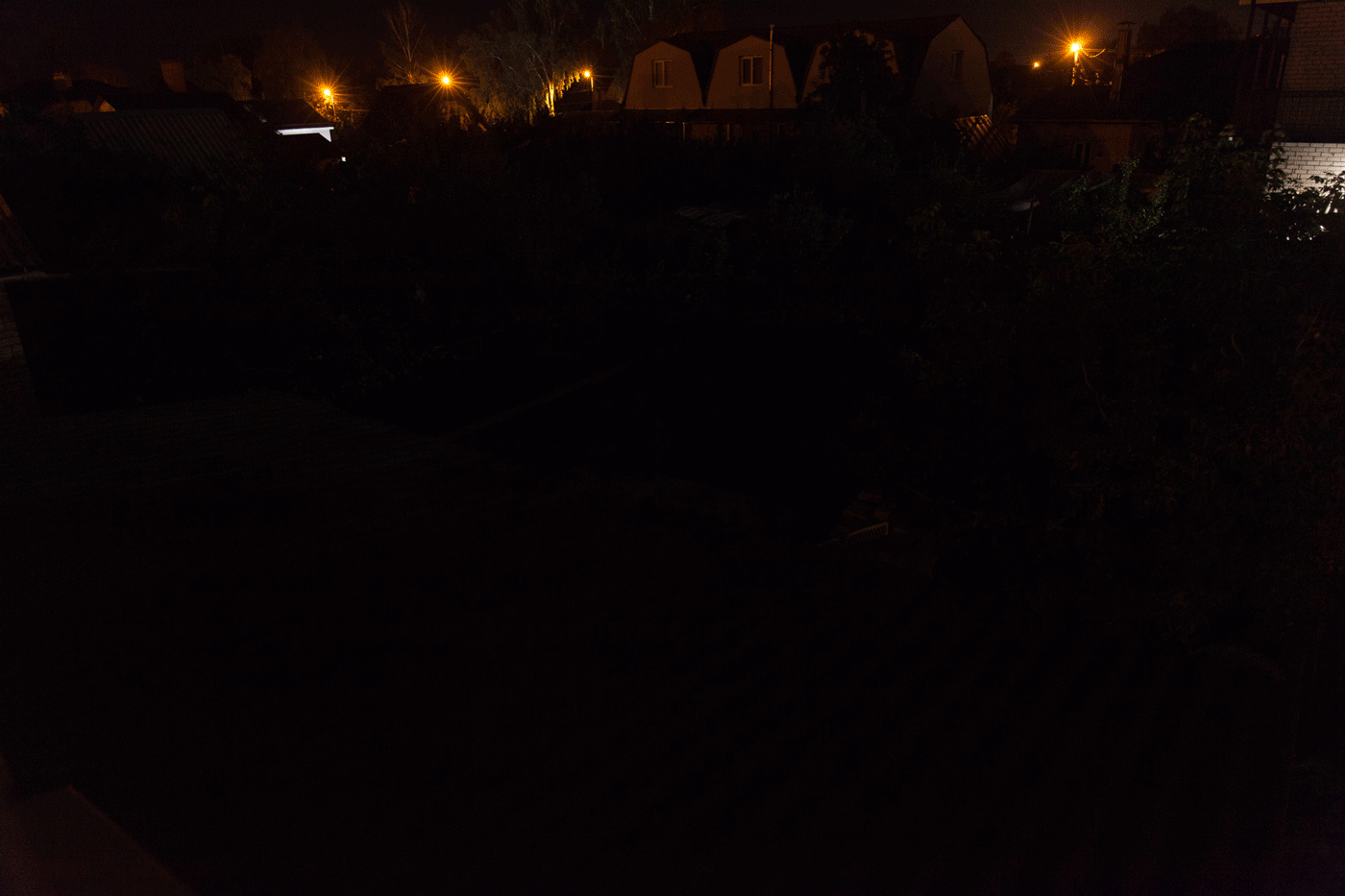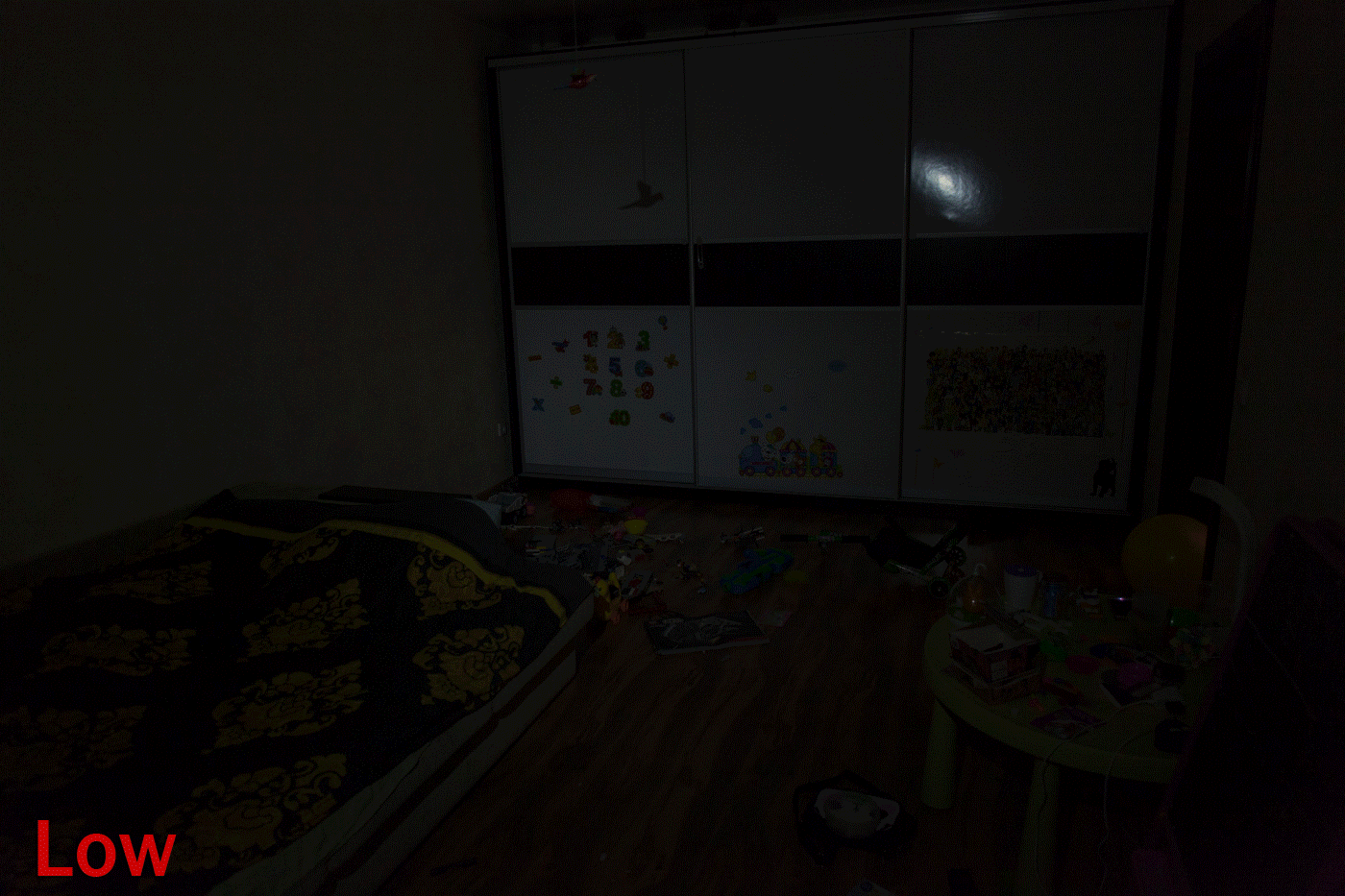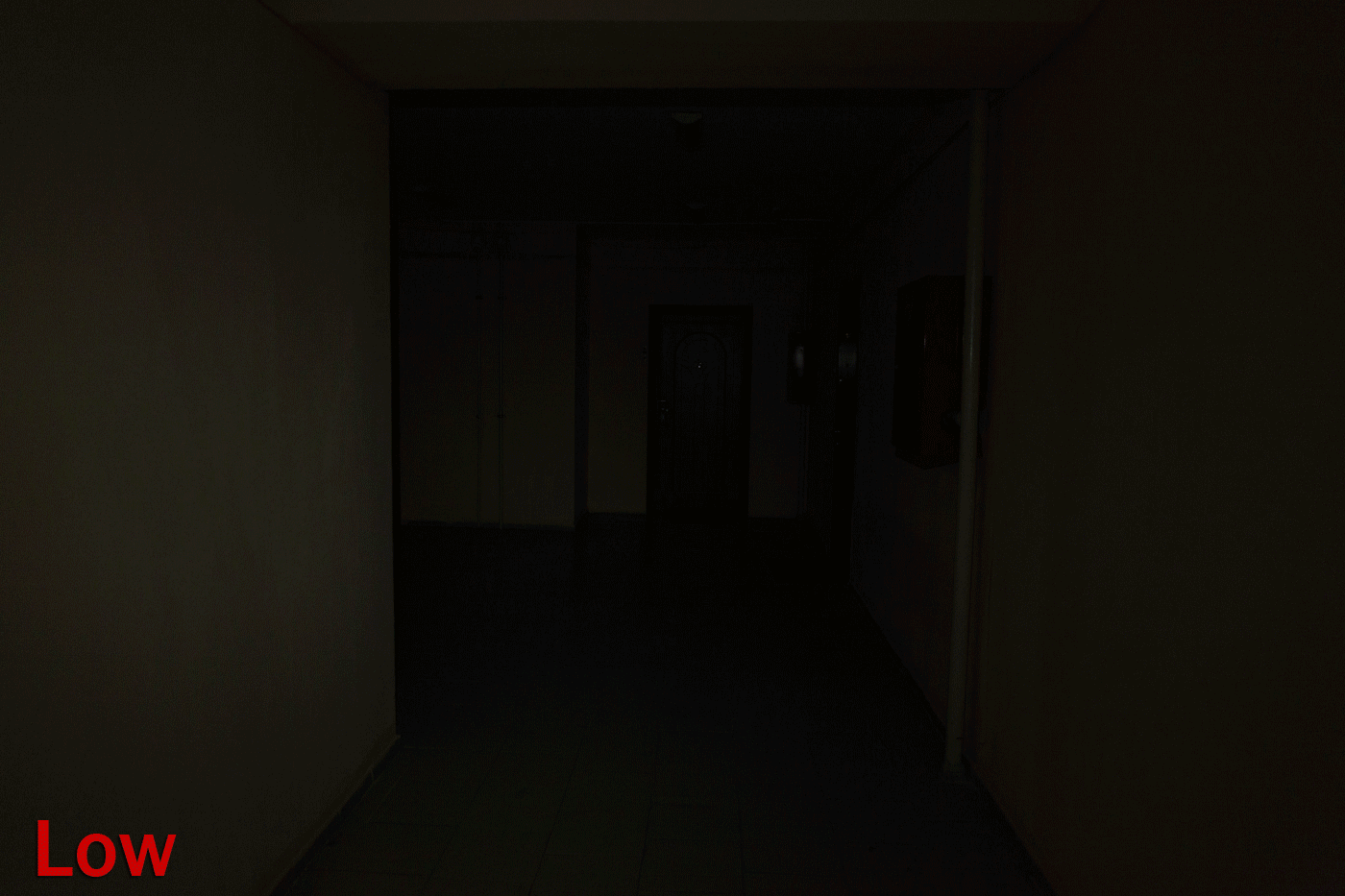 Stabilization and runtime both are good, unexpectedly good for such small thing.
and here is video-adaptation of this review
OVERALL
TINI has no cons about regular needs functionality. It has good reserve of Turbo, no one would say such small thing can produce light that bright.
Size is really TINI, great for keylight. But…in cold weather with gloves on prepare to spend some time in attempts to press button.
+ appearance
+ UI
+ light distribution and brightness
+ build quality
- buttons are too small for finding them with gloves on.
you can buy it here at Gearbest