Review example was provided by fitorch

You can buy Fitorch MR15 at
➤ AMAZON
➤ ALIEXPRESS
➤ BANGGOOD
specs
*LED: CREE XP-L

Power Input: DC 2.75V – 6.00V
Light Output: Max 1,200 Lumens
Lens: Filmed Mineral Glass
Body Finish: Premium Black Type-

III

Hard-Anodized Anti-Abrasive Finish
Switches: Raise Side Switch & Flat Side Switch
Powered By:
1x – 3.7V 21700 Li-ion
1x – 3.7V 20700 Li-ion
1x – 3.7V 18650 Li-ion
2x – 3V CR123A Lithium Primary
3x – 1.5V '

AAA

' Alkaline Batteries
Width:Head: 35.07 mm Body: 25.4 mm 28.12 mm Length: 153.31 mm
Weight: 131.6 g (excluding battery)


PACKAGE AND APPEARANCE
Package is ok, good design, normal box.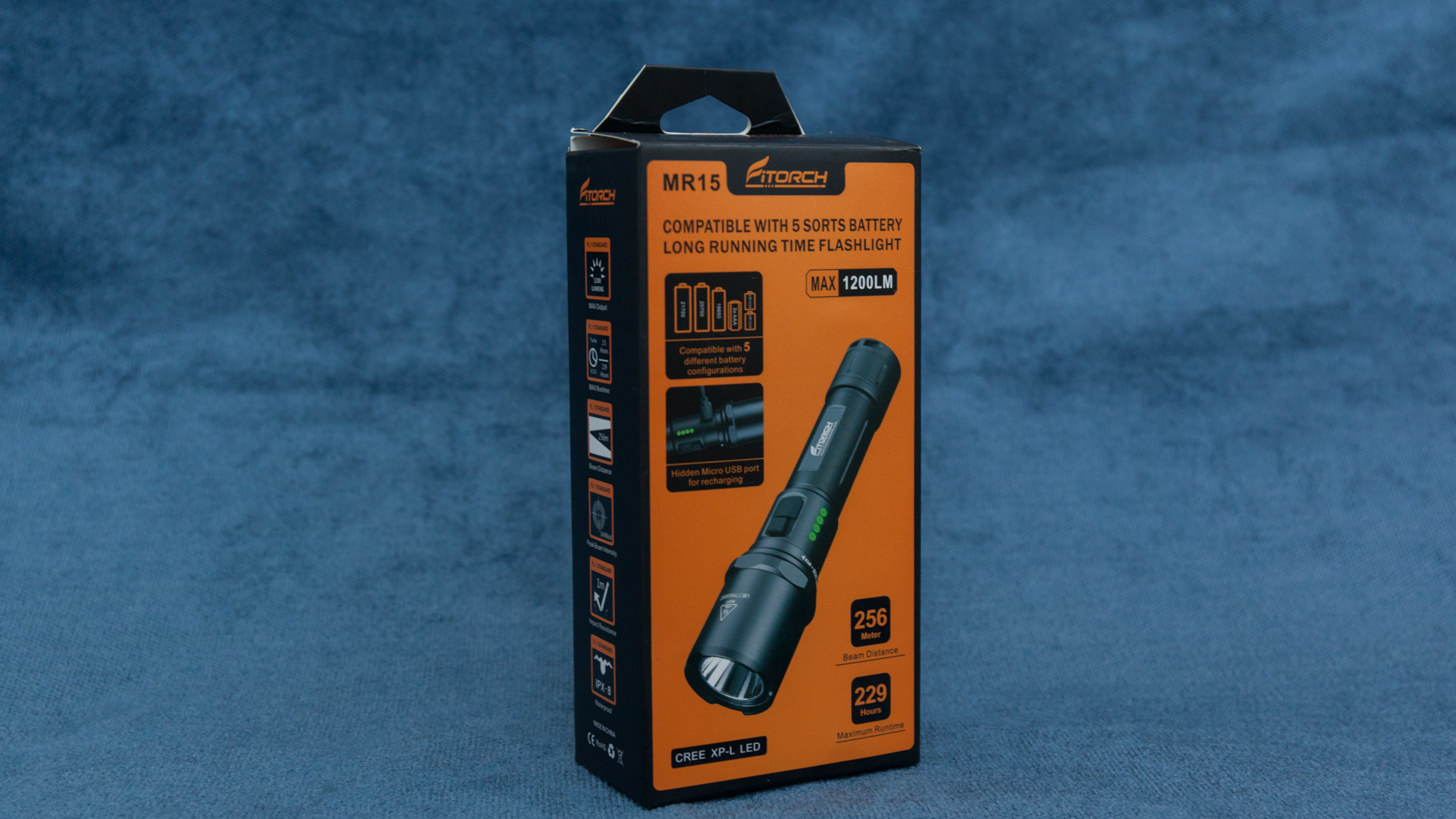 Inside regular set of flashlight, 21700 battery, 3хААА adaptor, micro-usb charge cable, holster, manual, o-ring.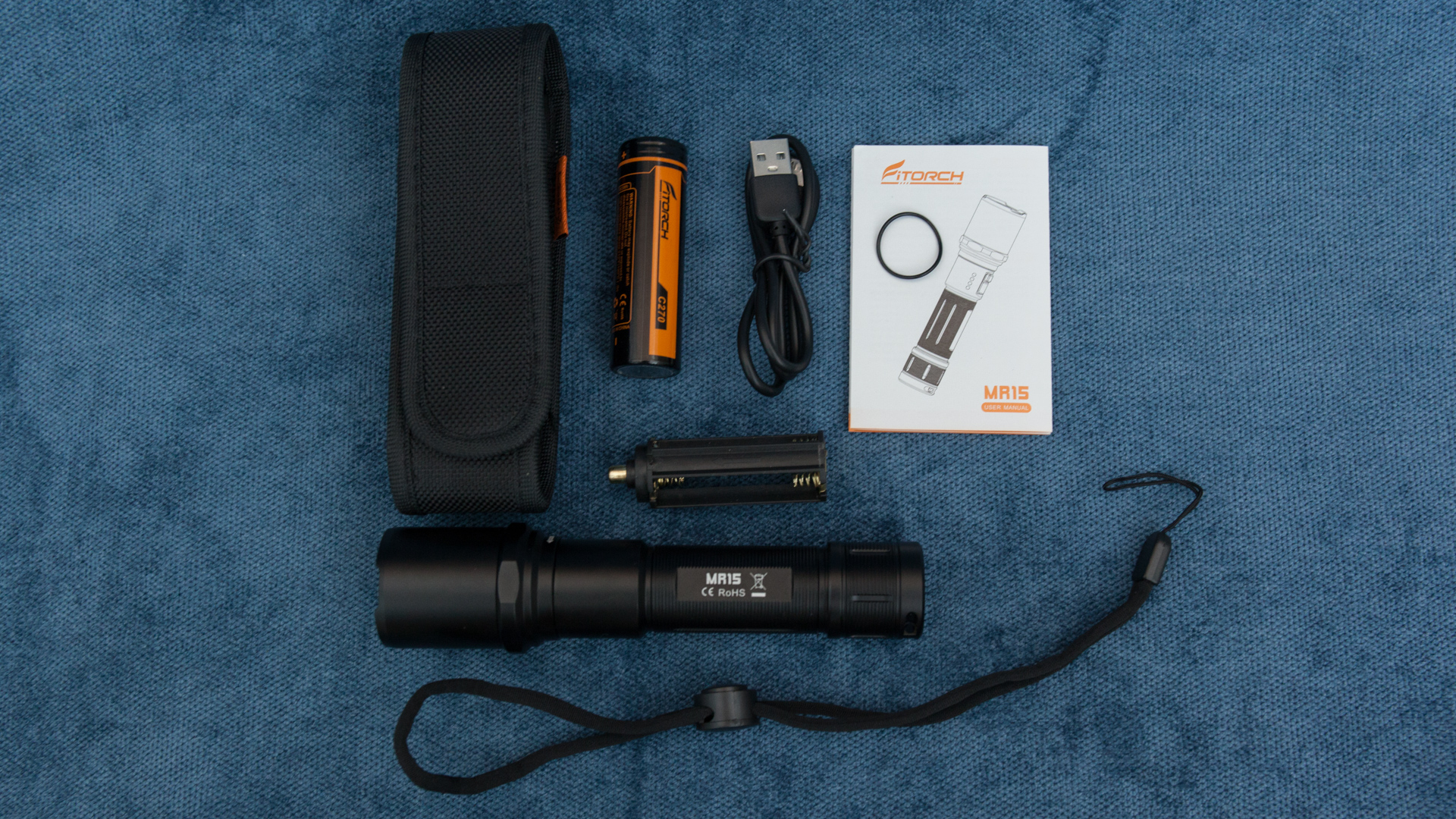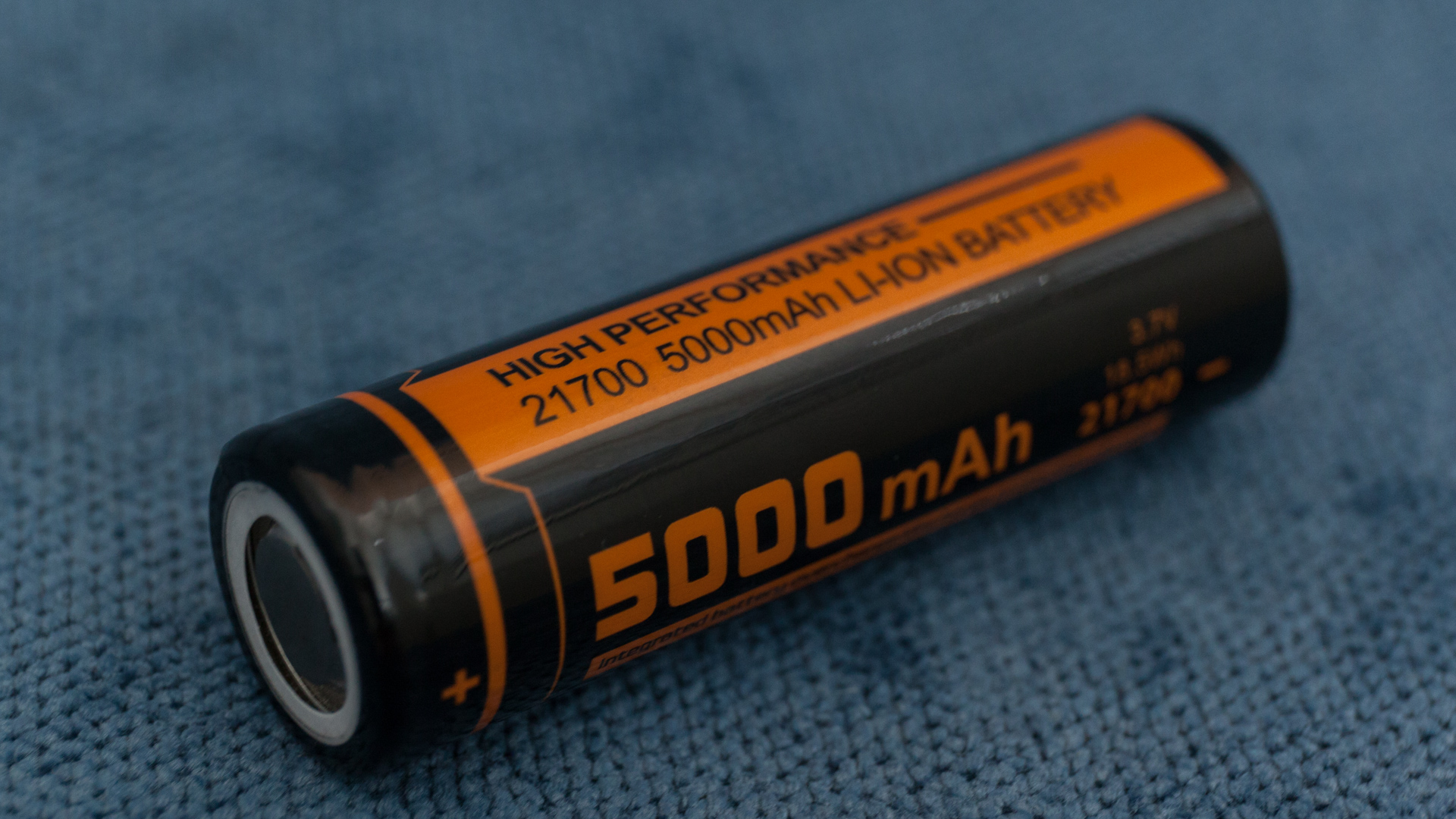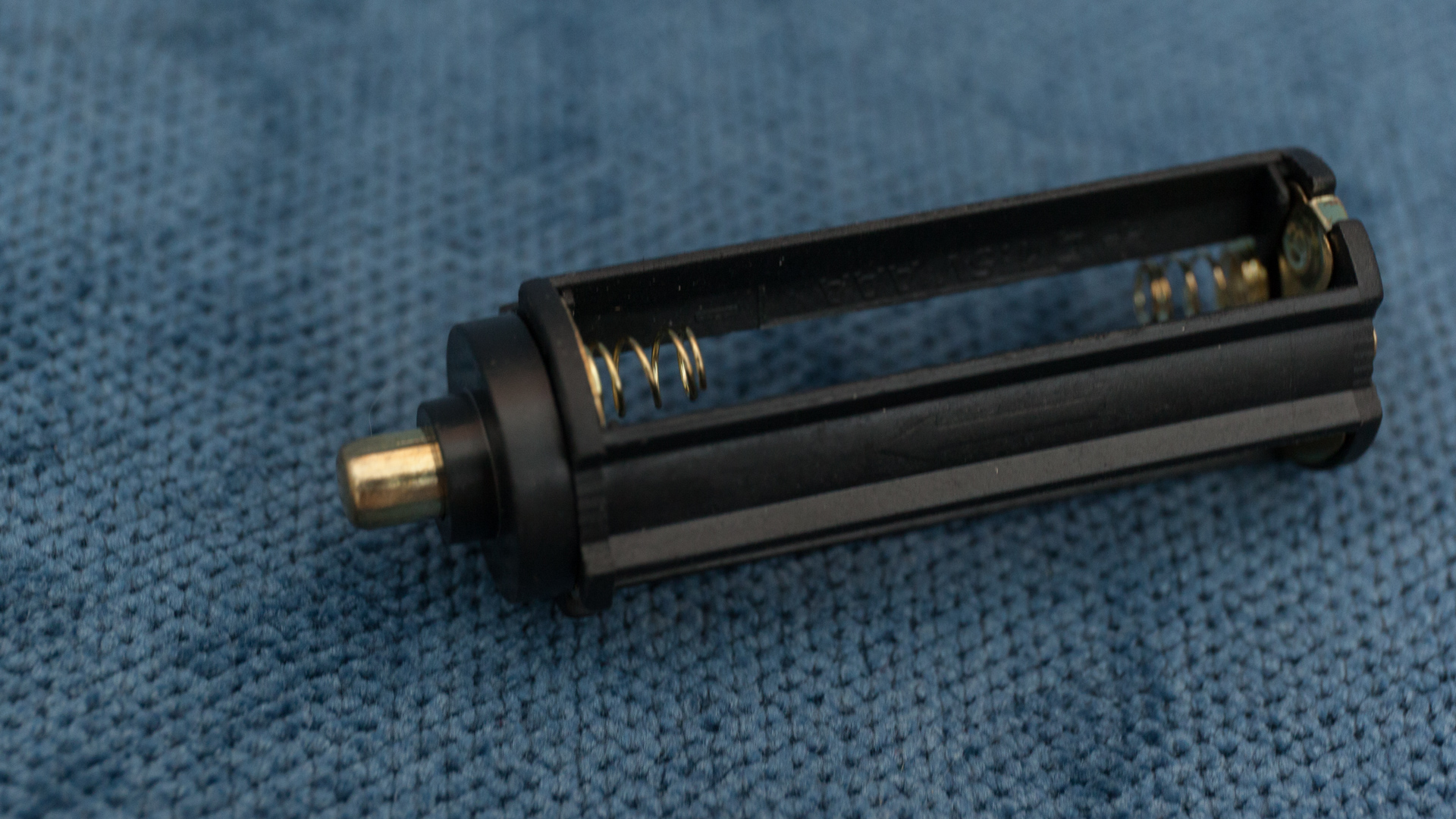 And here is MR15. In matter of design it is really simple. In between from some unknown noname stuff and well-designed lights. What about size, it is definitely closer to tactic rather than to EDC. 15sm is quite long.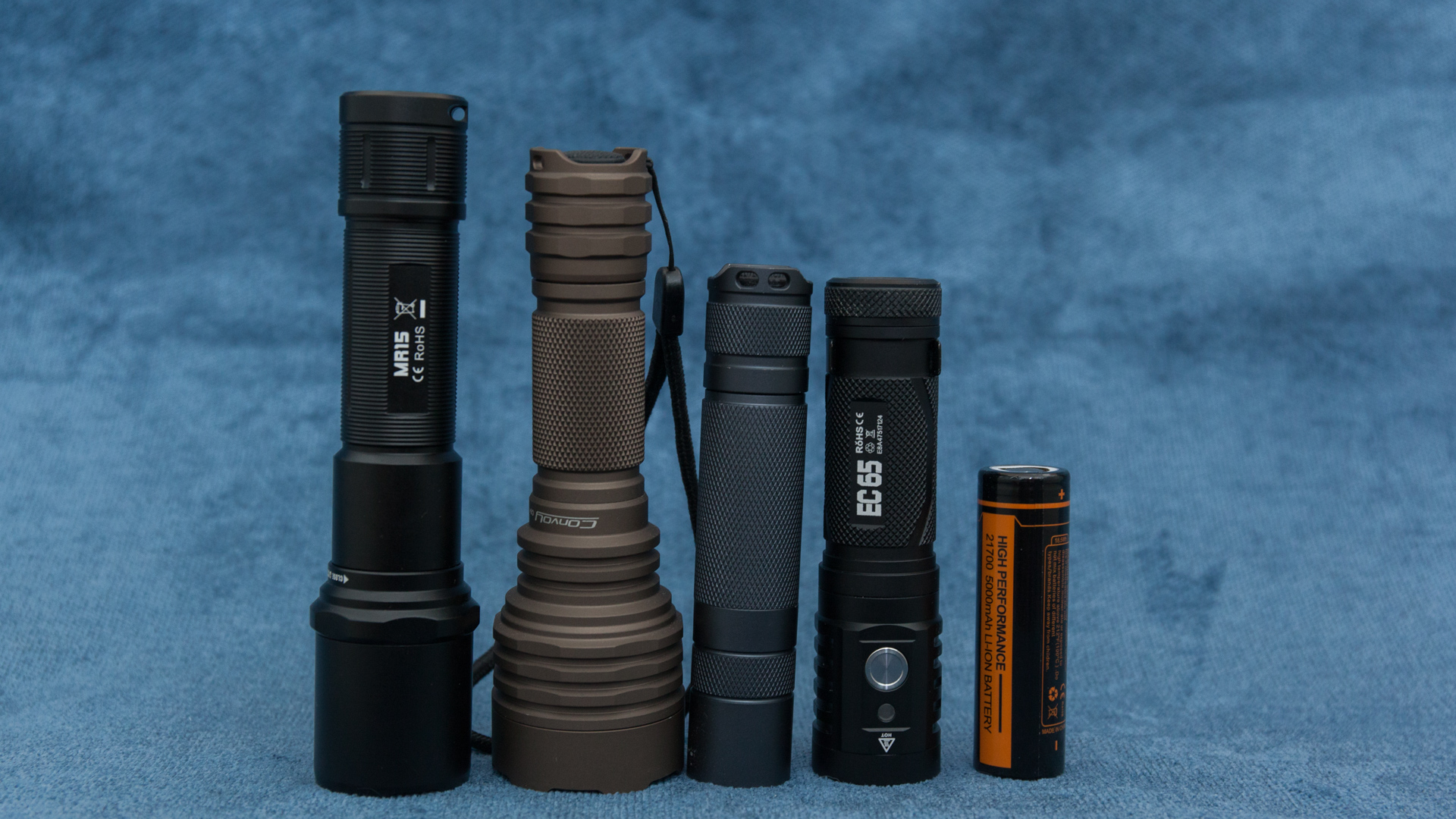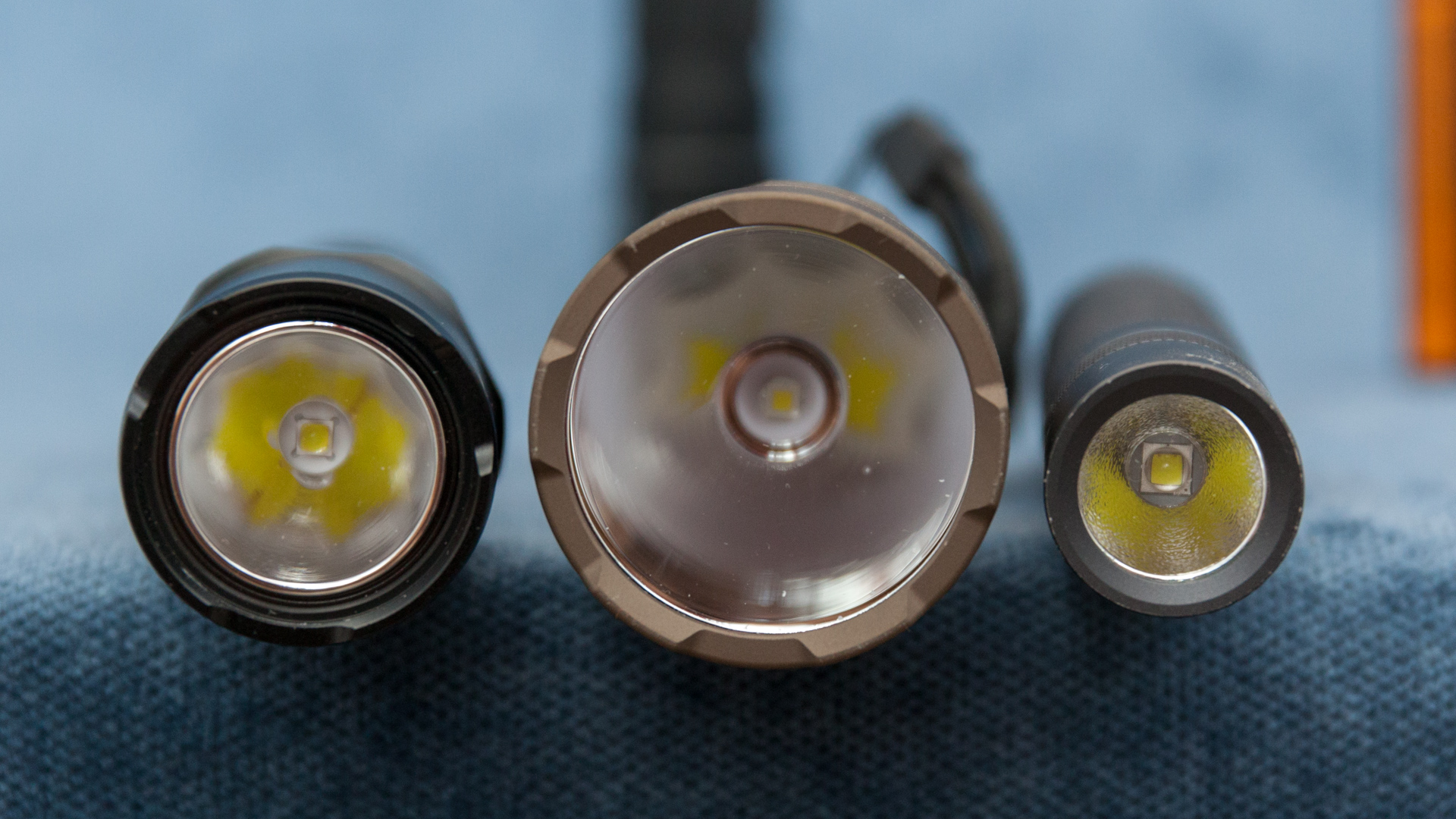 Tail is flat, notches are quite deep to ease putting tailcap on and off.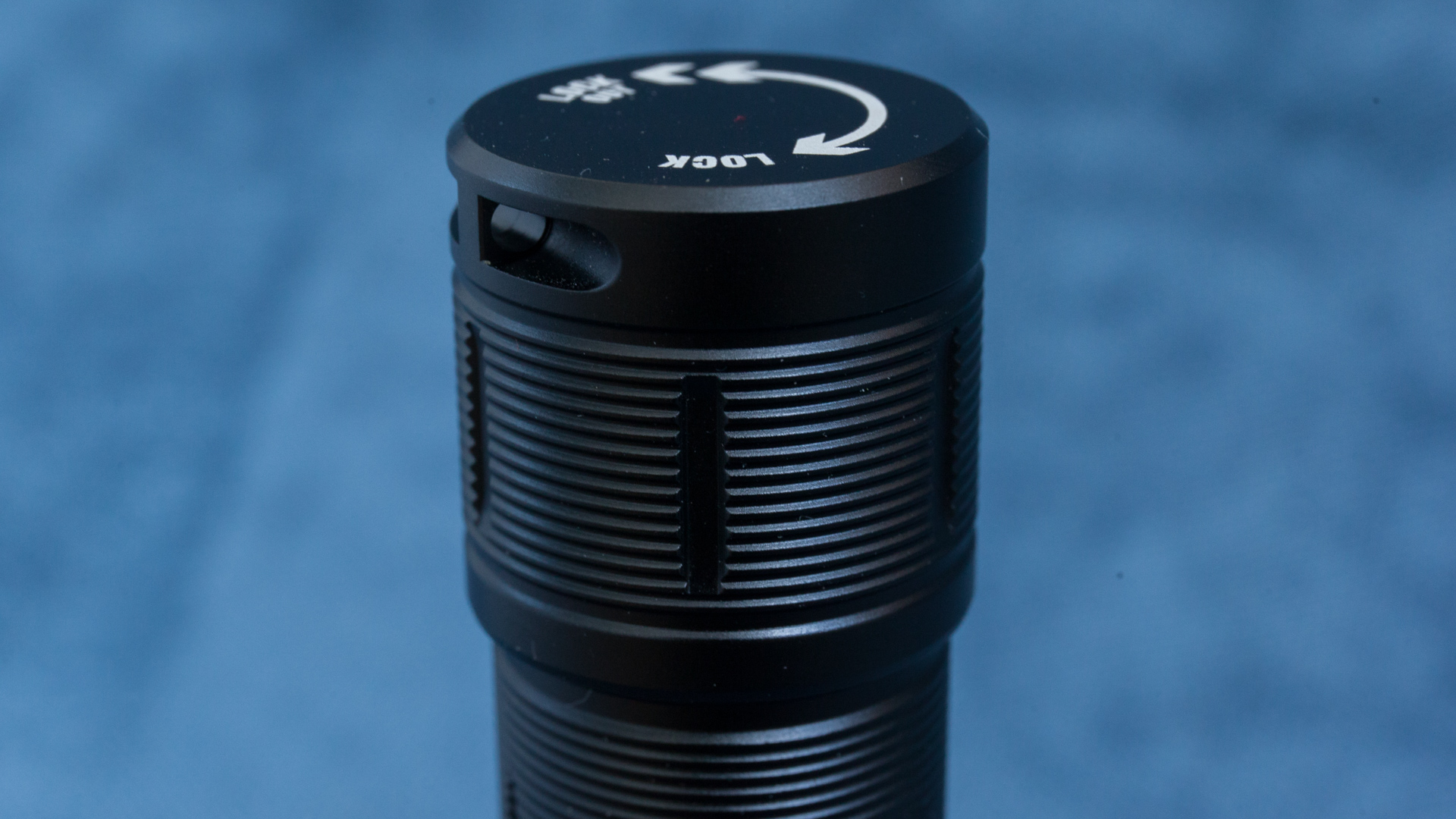 Spring is white metal, medium thick.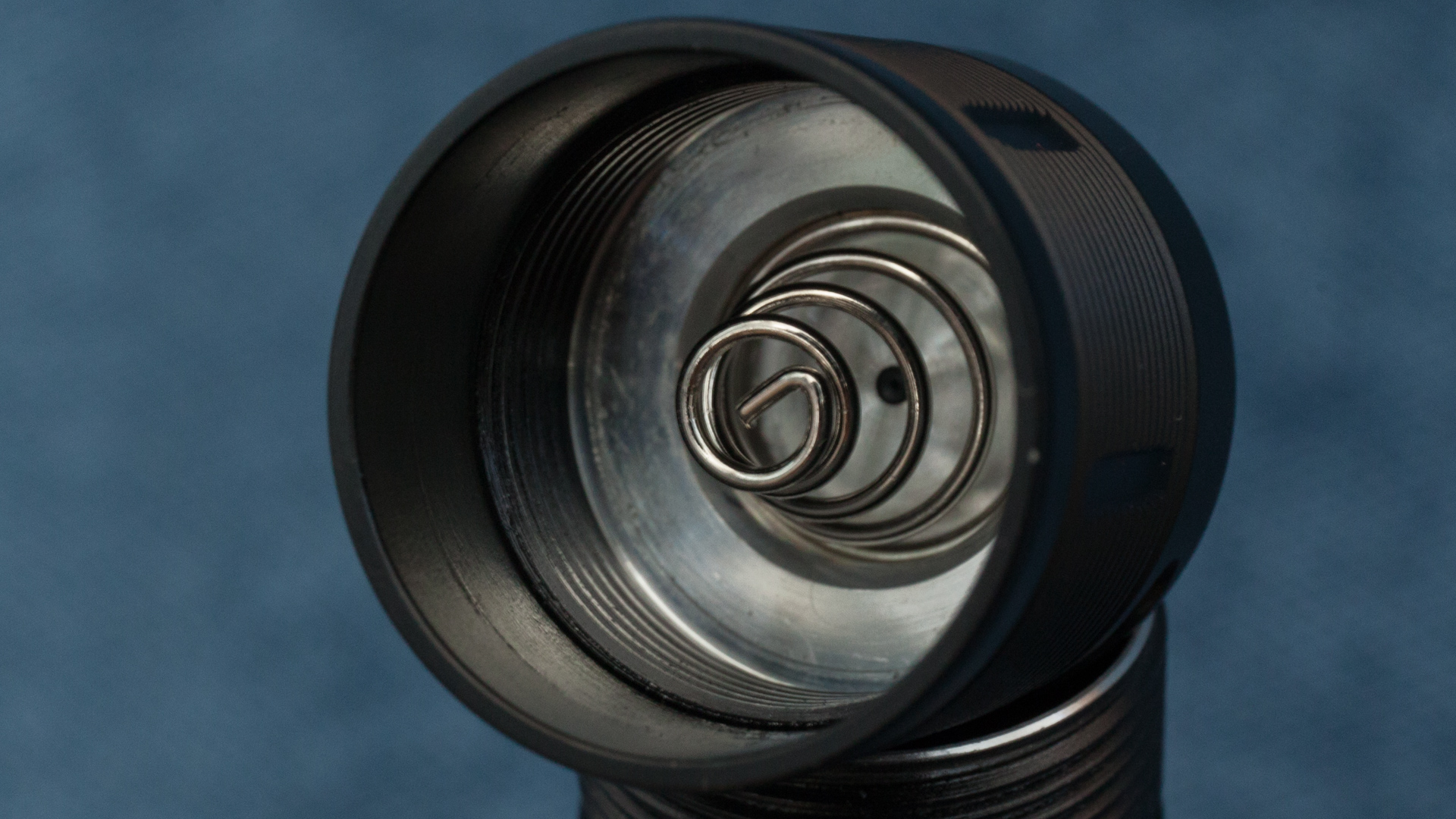 Thought theads look dry, they actually not, that is graphite lubrication that is not so visible. I added some regular lubs though.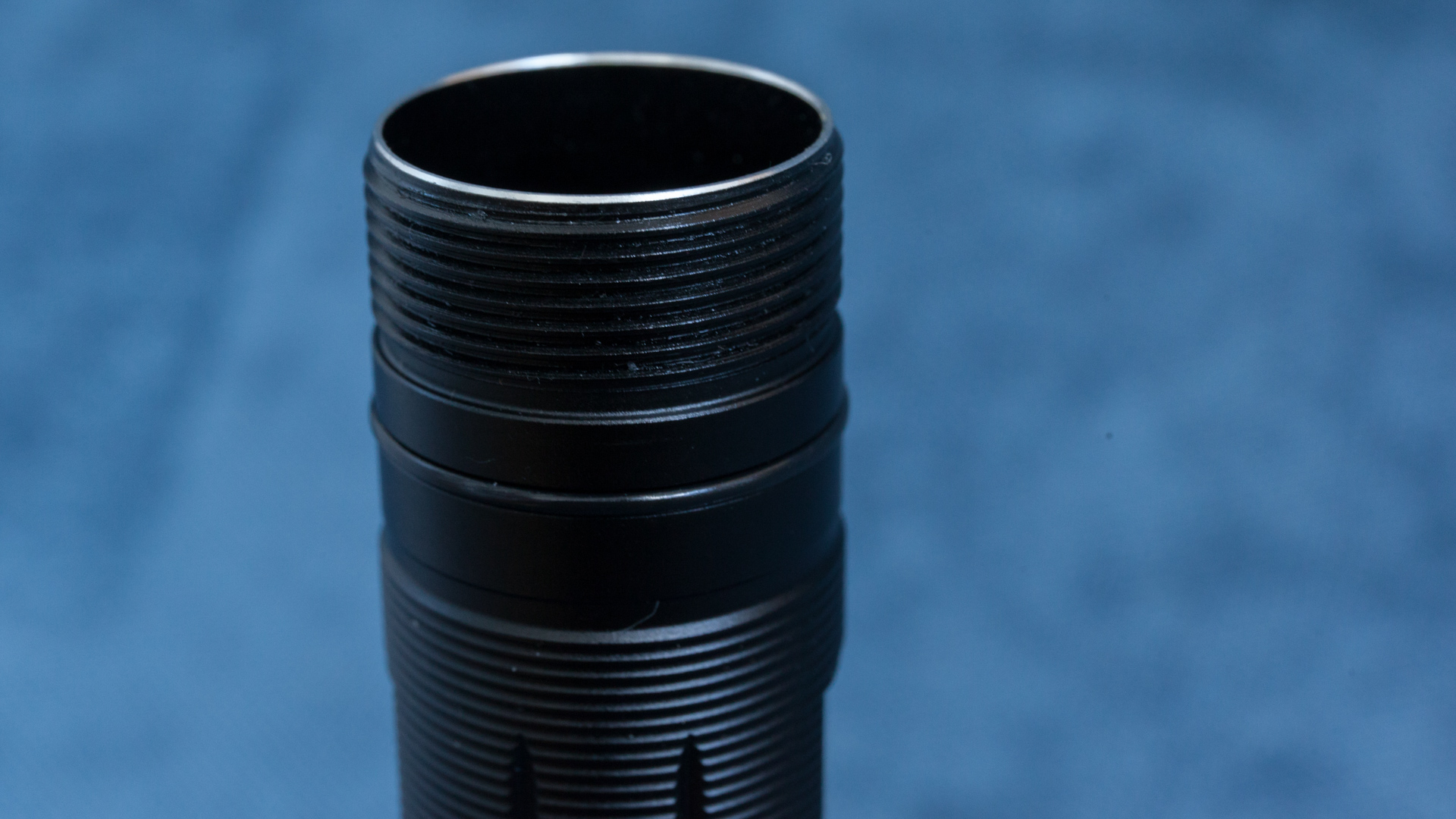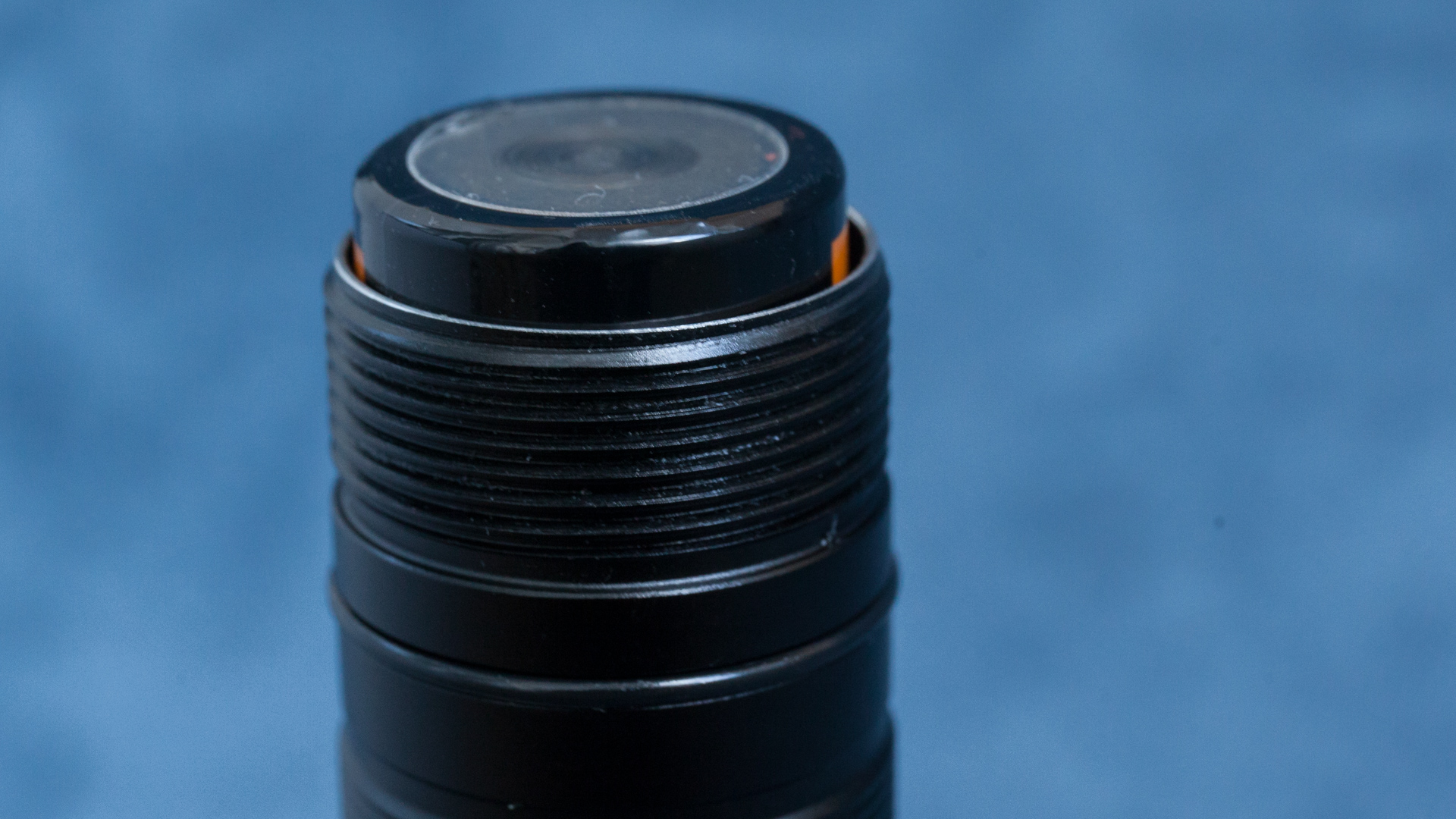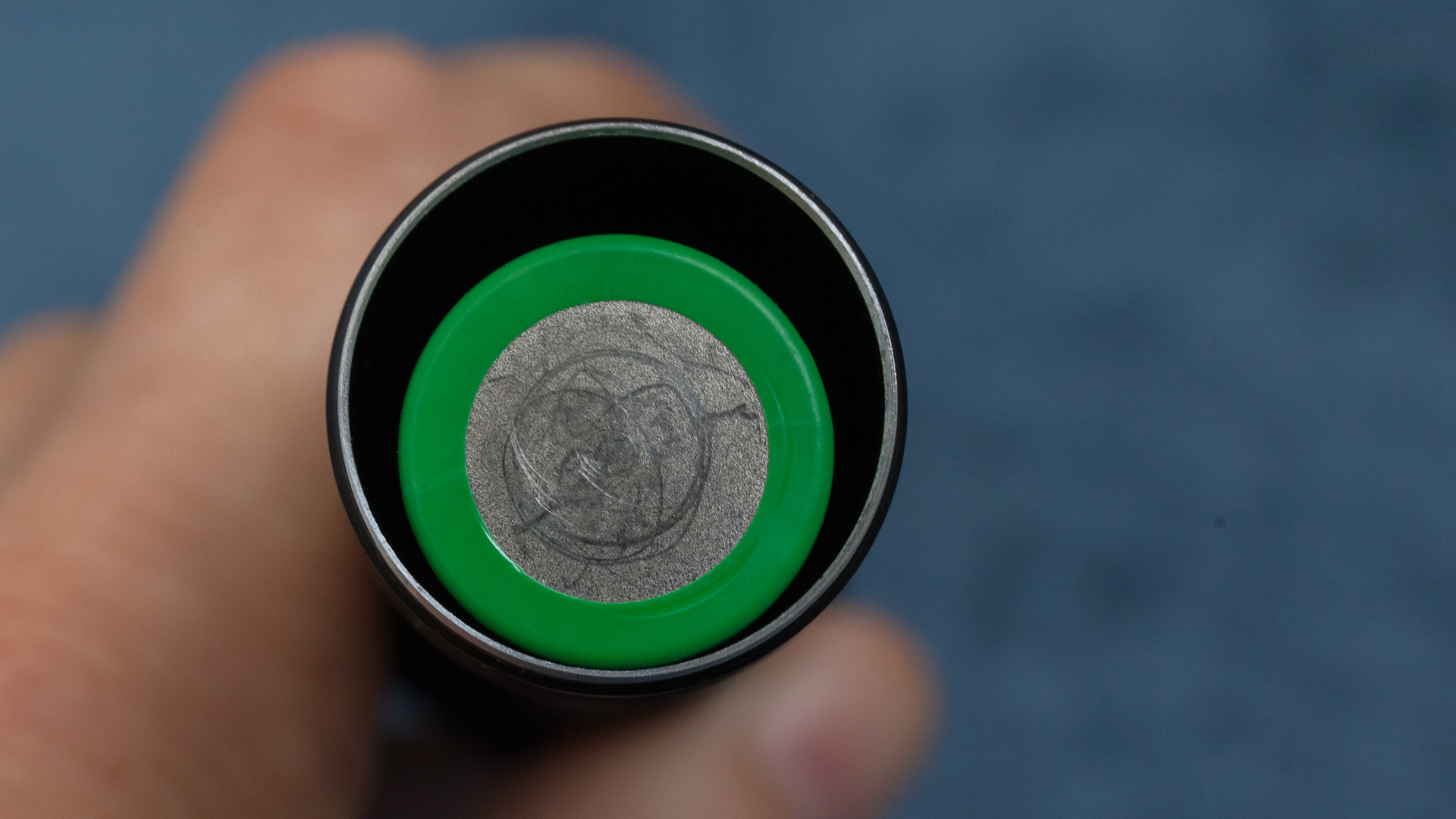 As head and tail diameter are wider than body`s, there is kinda of saddle, good for grip. Knurling is simple, concentrical, but adds firmness to grip as well.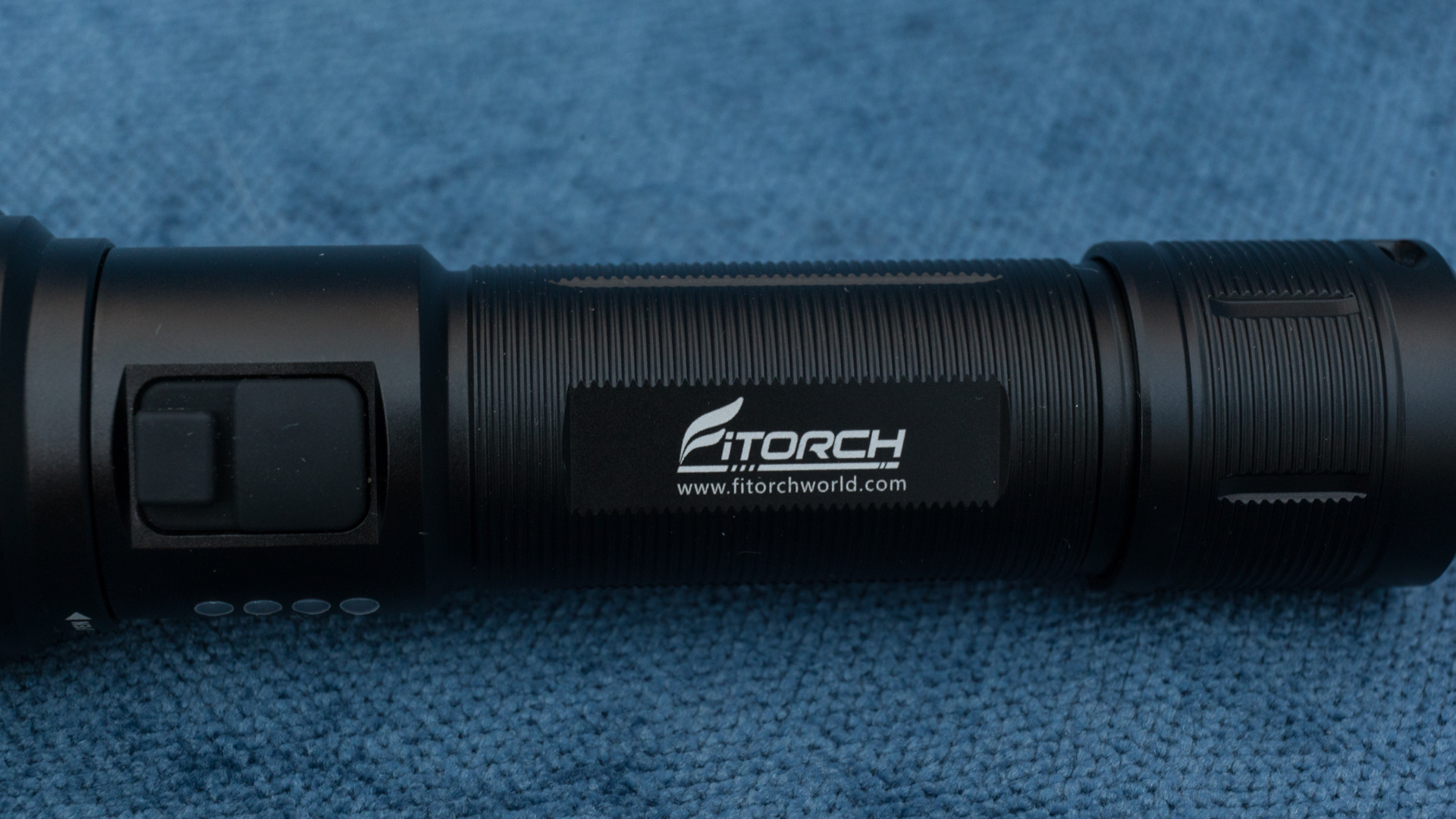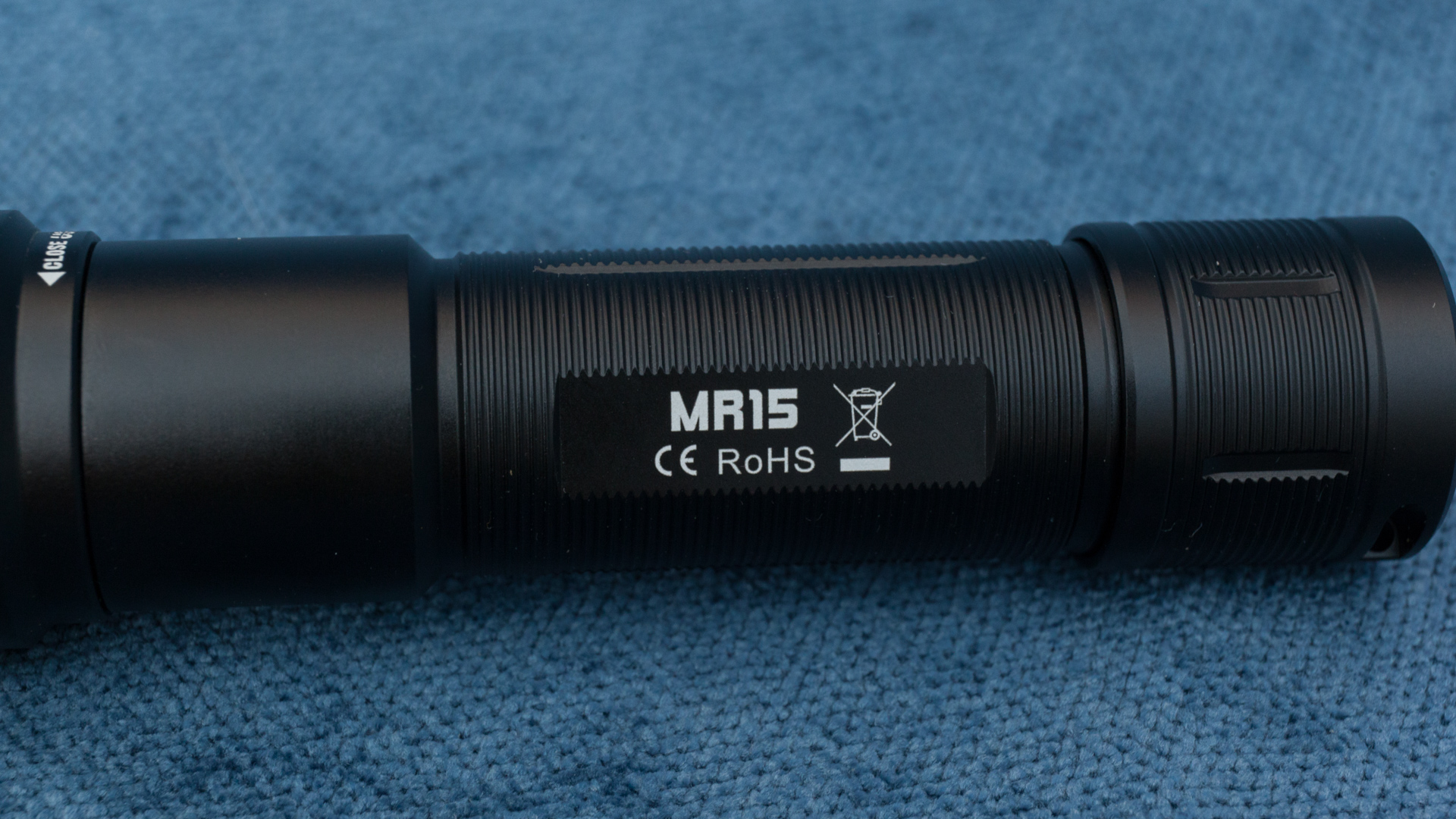 Head spring is identical to tail one, there is nothing to look at. Spring as spring.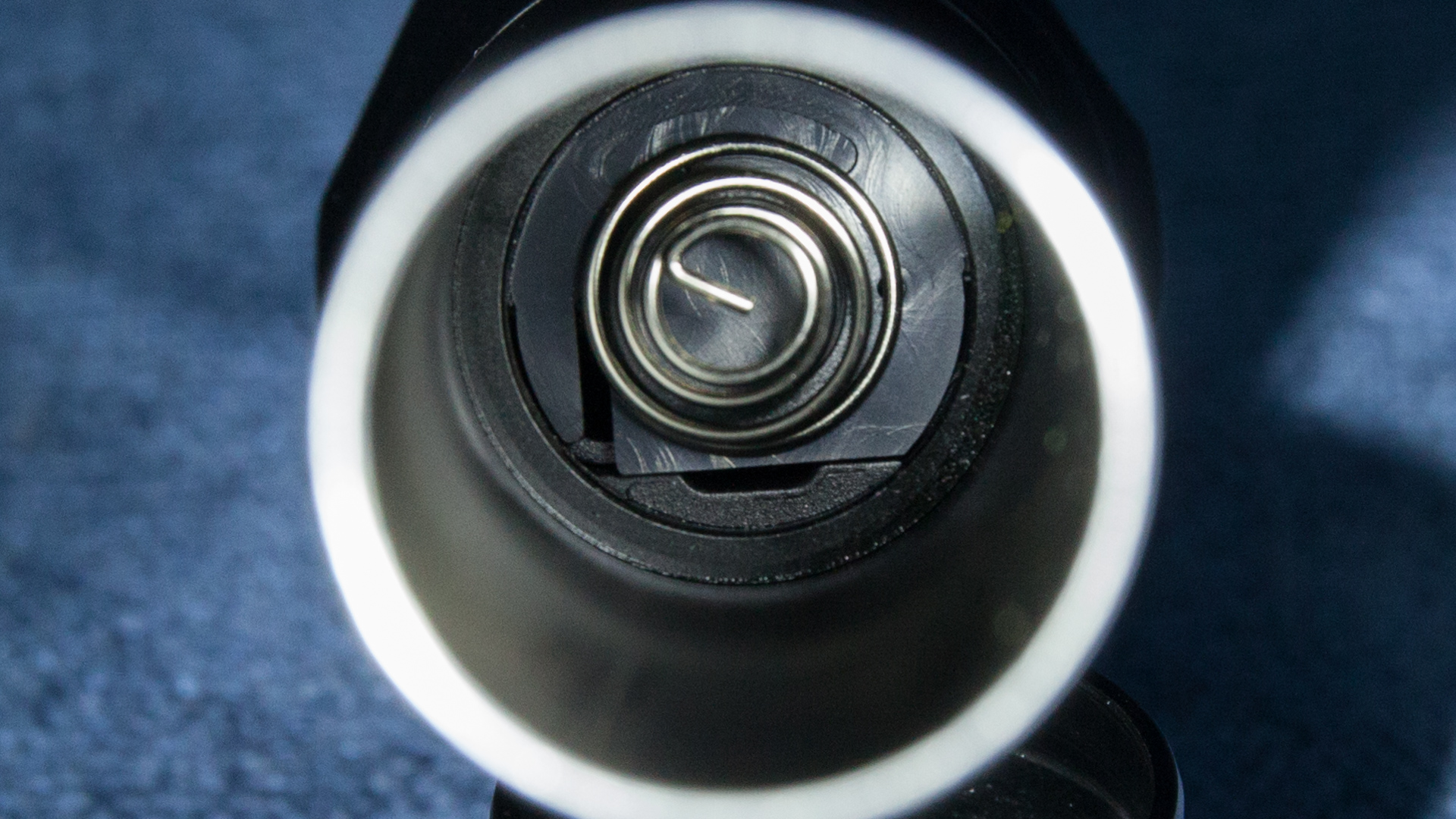 Design above was simple and not unusual. And button is changes this. Button consists of 2 parts, 2 buttons actually with one rubber cover. Smaller button (on\off) is ok for occasional turning on in pocket, but chances to press higher one are, heh, high.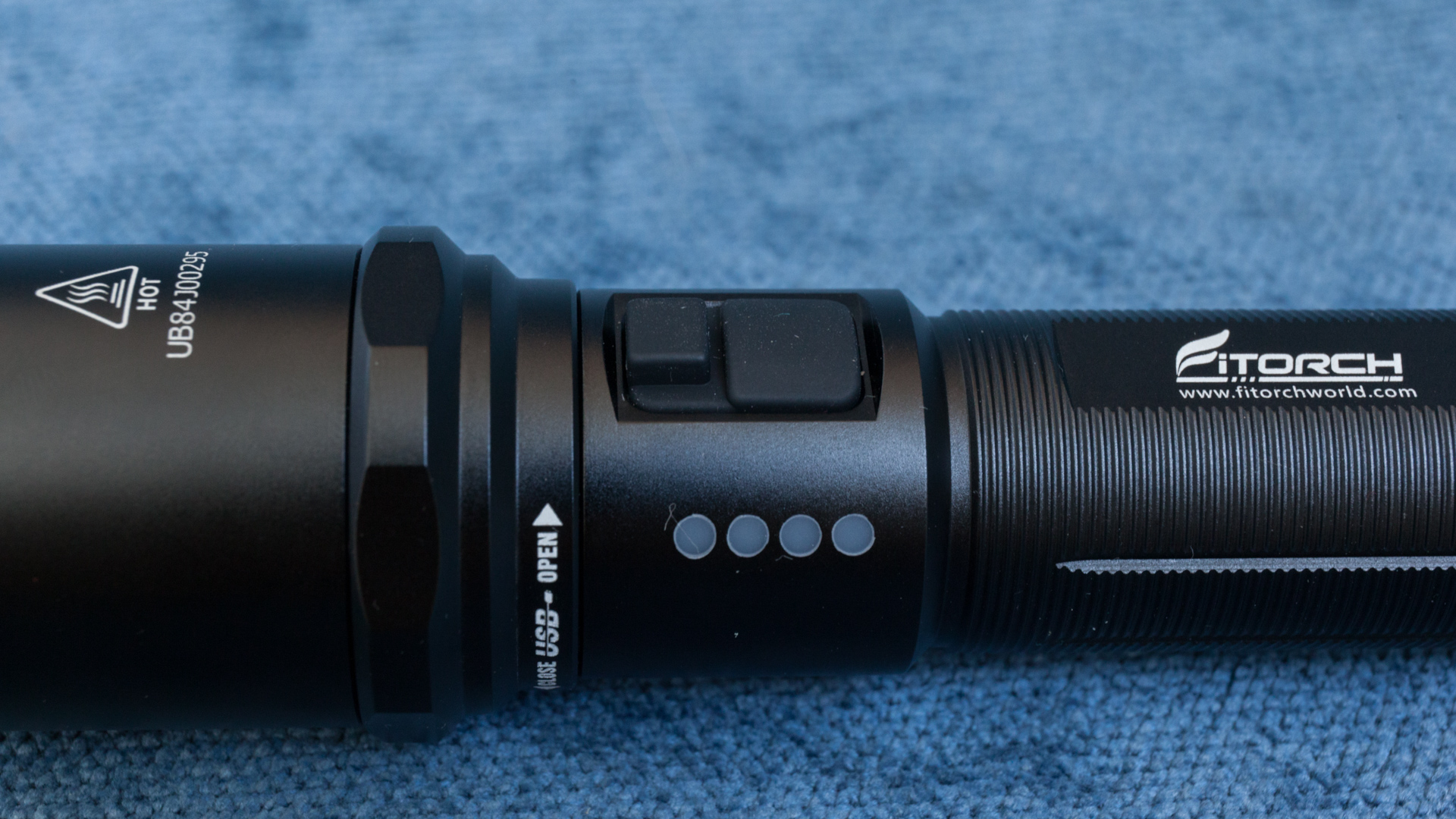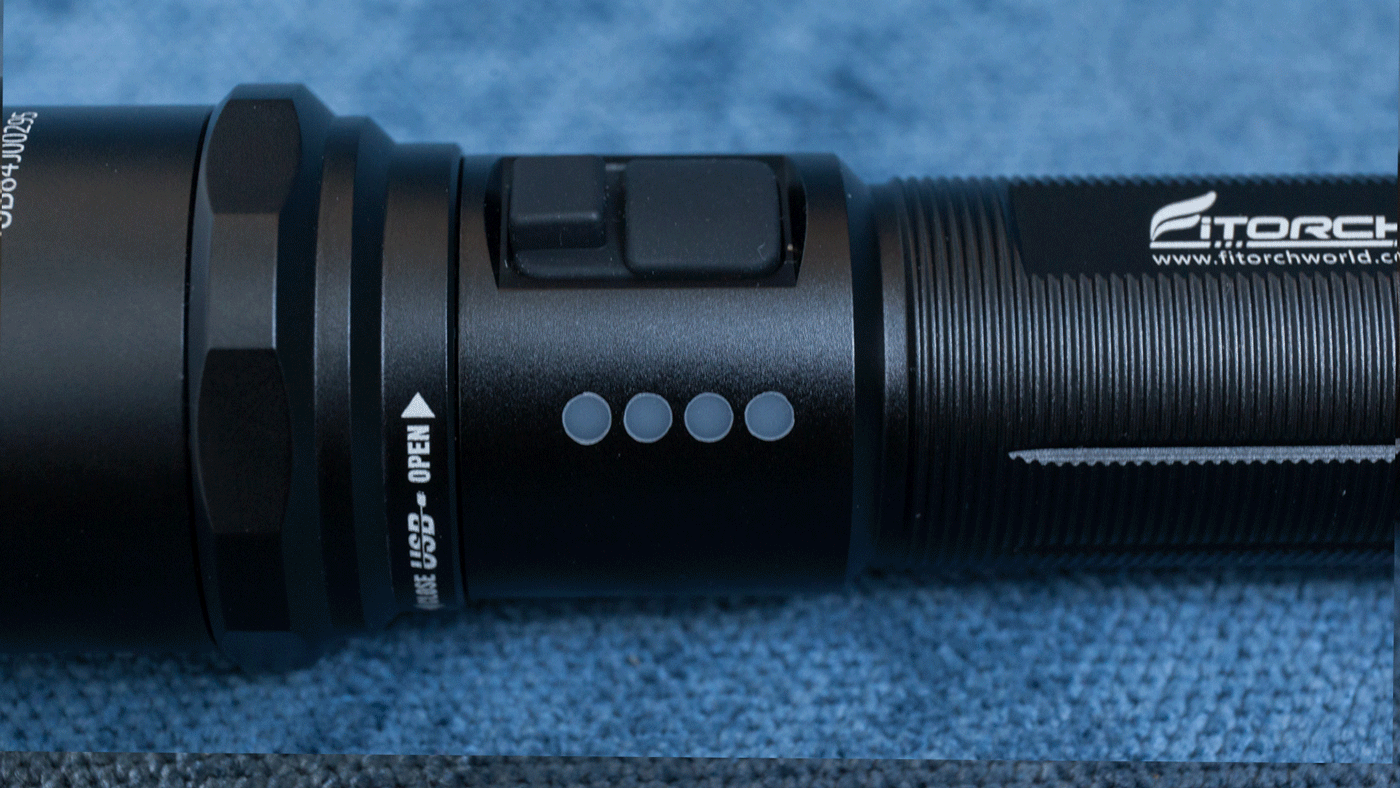 But, to be just, that has opposite feature – momentary acces to strob\turbo. Here you choose like this or not. I don't, personally.
To prevent this you may use good old way , turn tail cap little bit off.
There are 4 green LED indicators near the button. Manual says 4rth turns on when battery is 100$ charged, but in reality it happens at about 75%. So you have to wait about hour or use charge-tester to see that amperage dropped to zero.
Turn the head little bit off and and reveal micro-USB charge port. That is good for waterproof, but I bet that added extra 1cm to length. Type-C is more modern, but that`s an universal light so most universal port is better.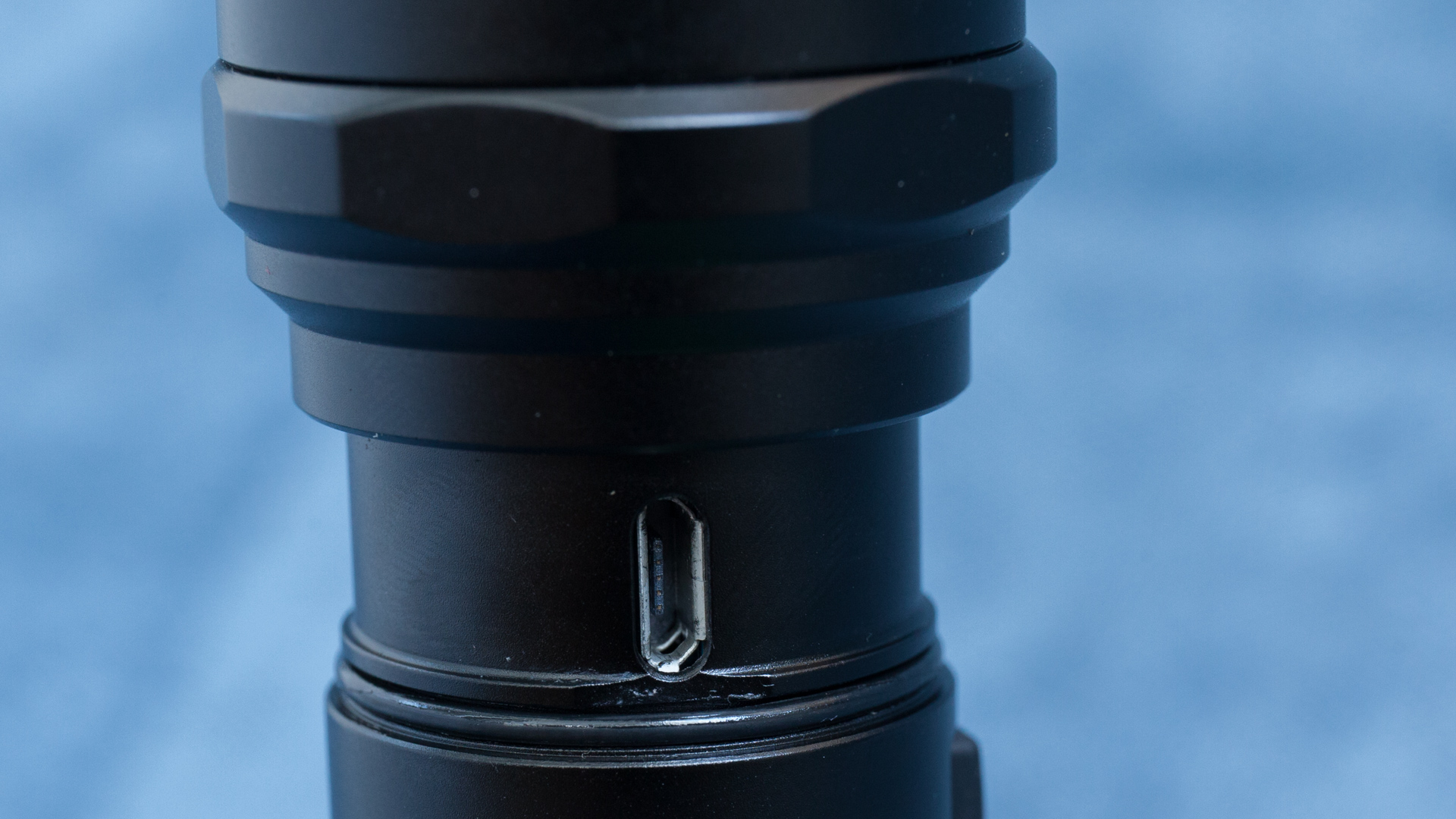 No cooling ribs at all. At all.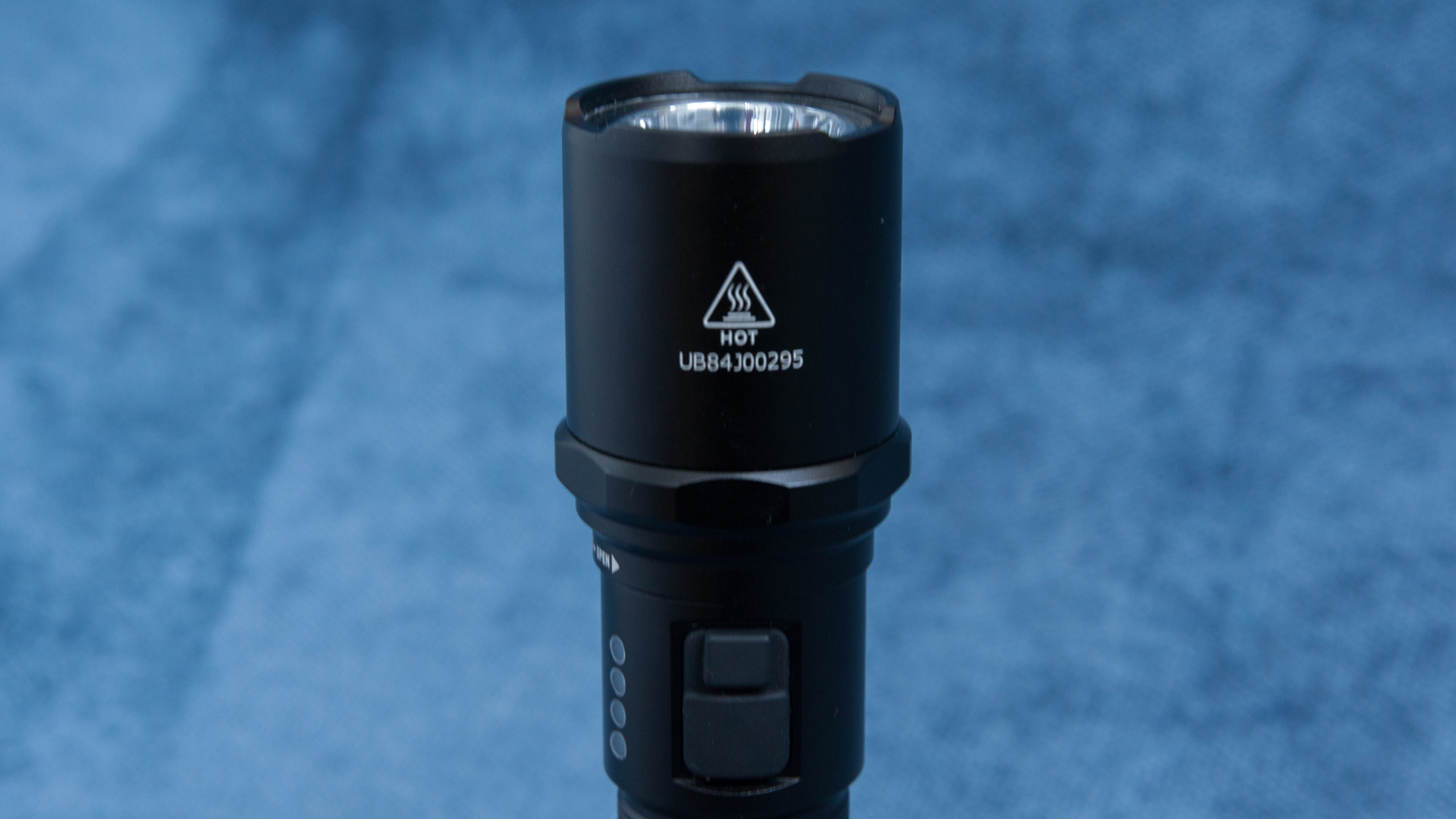 Head is glued. Fitorch wrote exact sizes of reflector 22mm deep and 24mm wide. There is XP-L on the bottom. Glass doesn't look like AR coated.
Fitorch also send me some pics of head disassembled.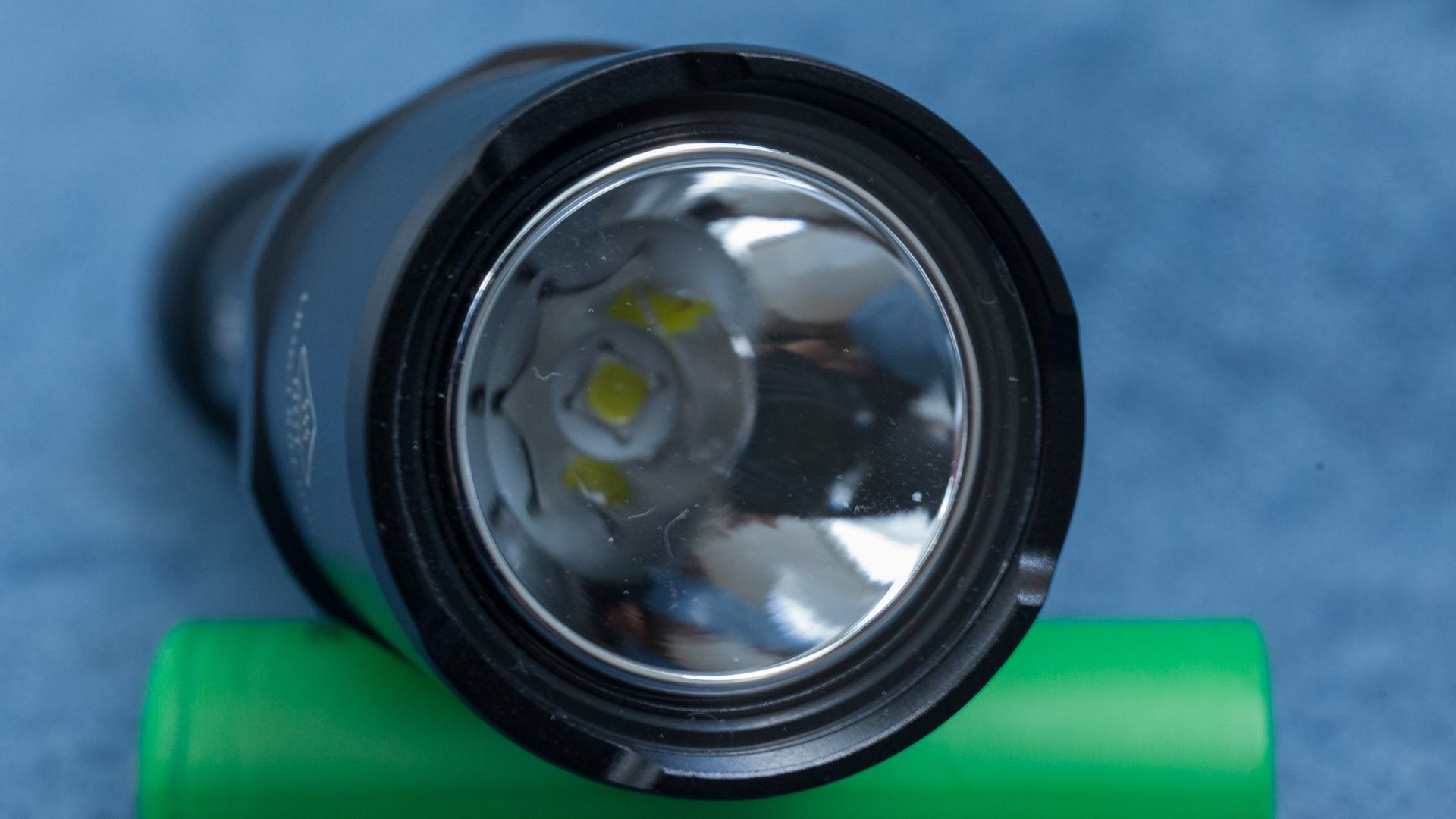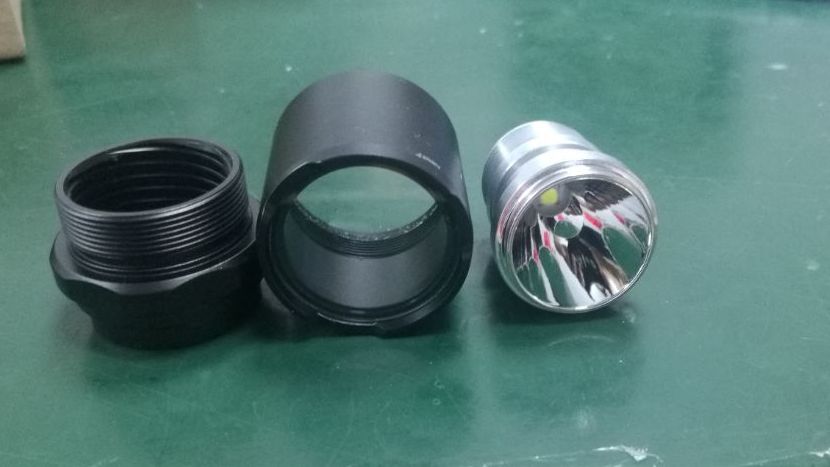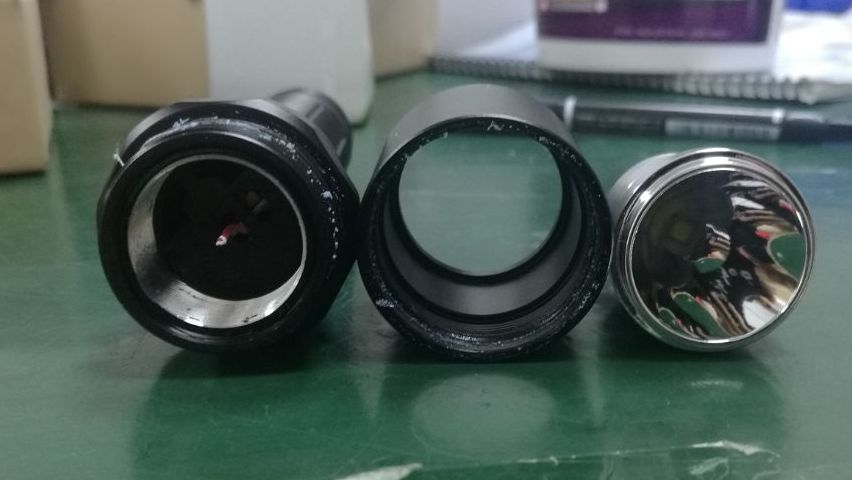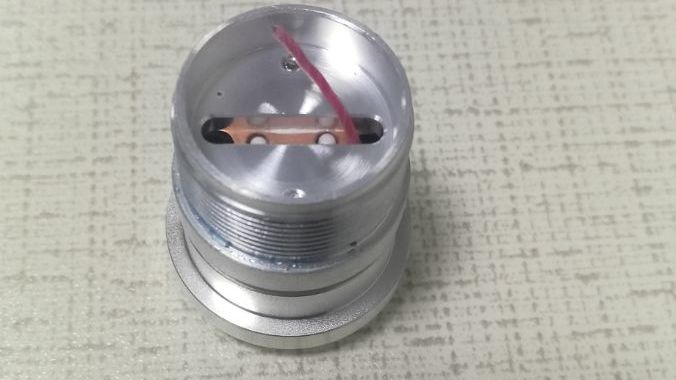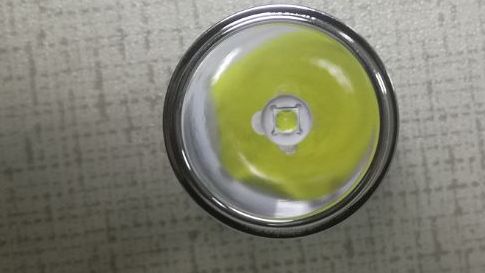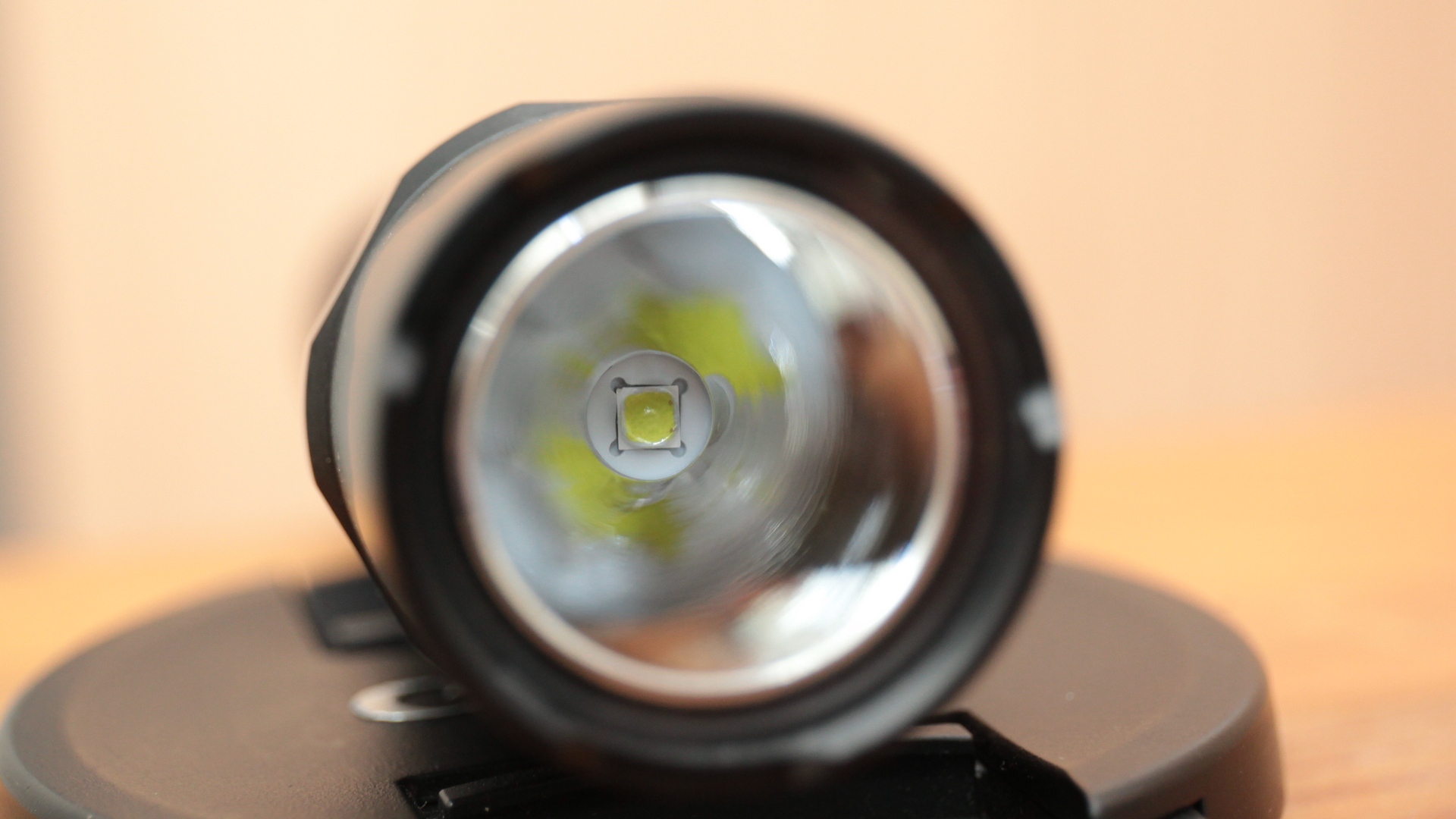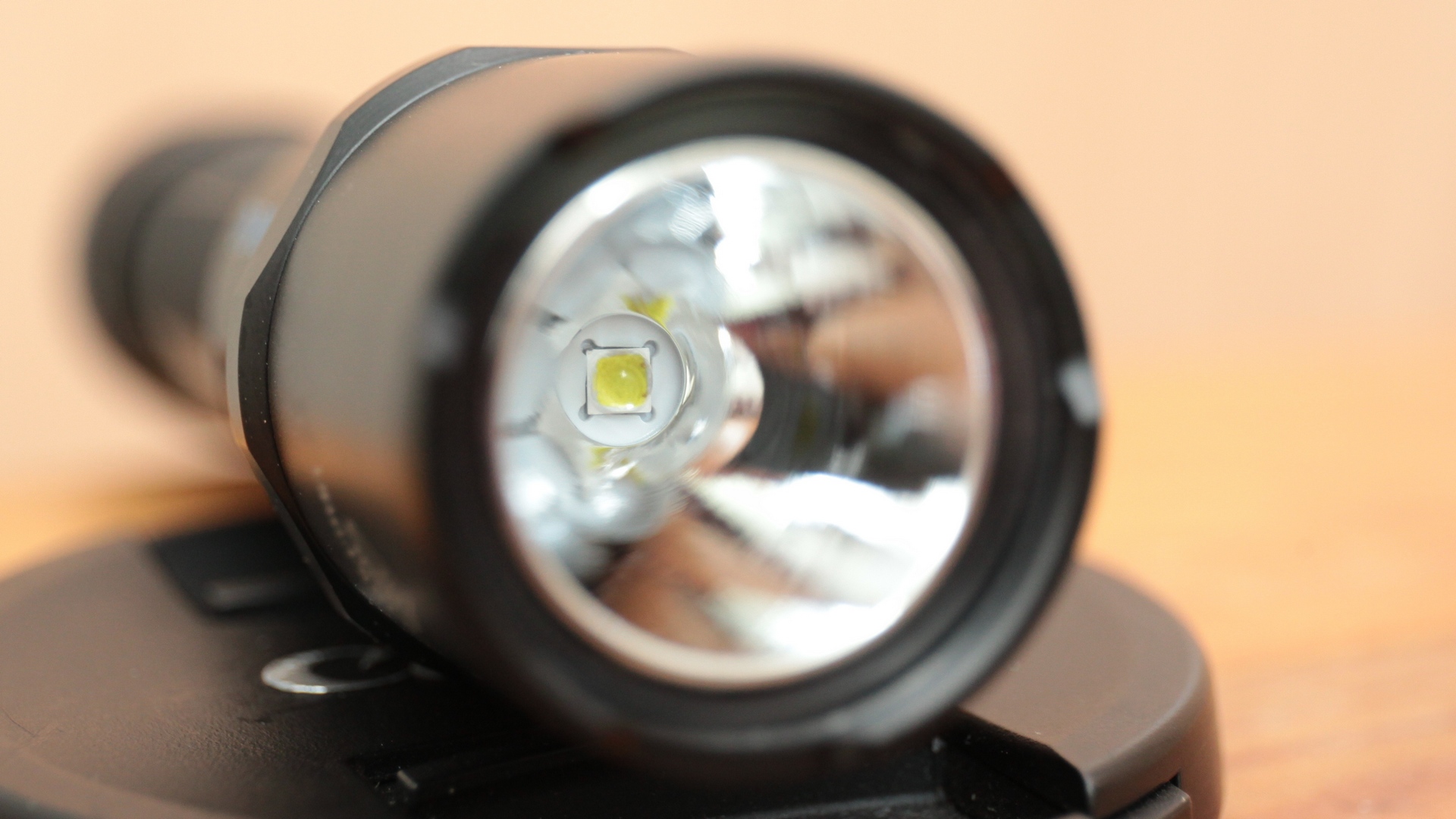 Overall: design is absolutely ordinary. As I cannot get to insides I cannot judge build quality.
UI
Unusual
Low button – ON\OFF with full click
From OFF – TURBO when being halfclick held
High button – STROBE from any mode when held, mode switching with regular presses from ON.
I like order of modes L-M-H-T-H-M-L
There is a mode memory
PERFORMANCE
There seems to be NW version, I got ordinary CW which looks like 6000K.
There is no visible PWM-shimmering at any mode.
See comparing with S2+ XM-l2. Light has Saturnian ring, as you can see. I bet target audience of MR15 don't give a damn about this )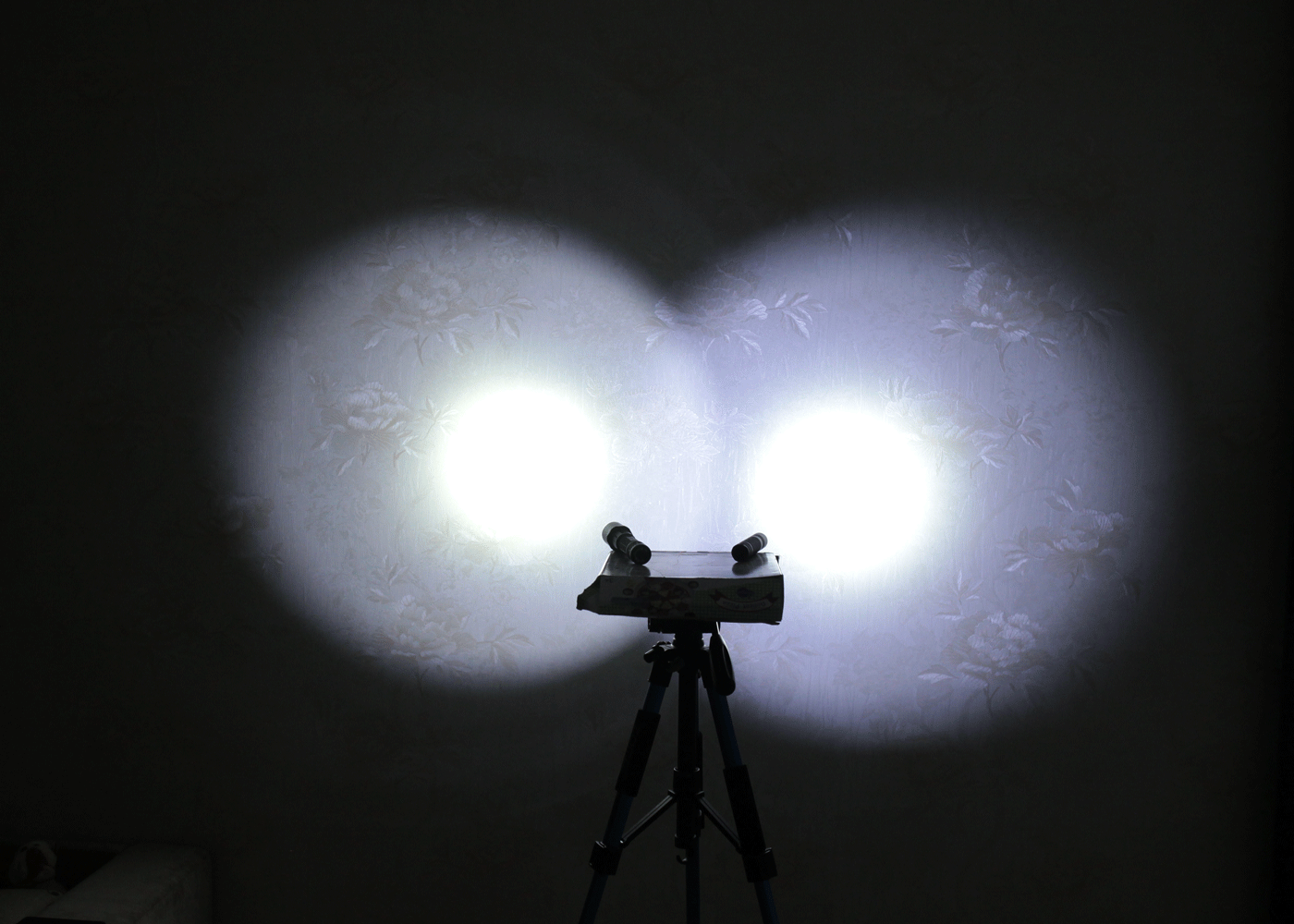 And some comparing with other lights at typical distance. As you can see – MR15 produces enough light for simple needs.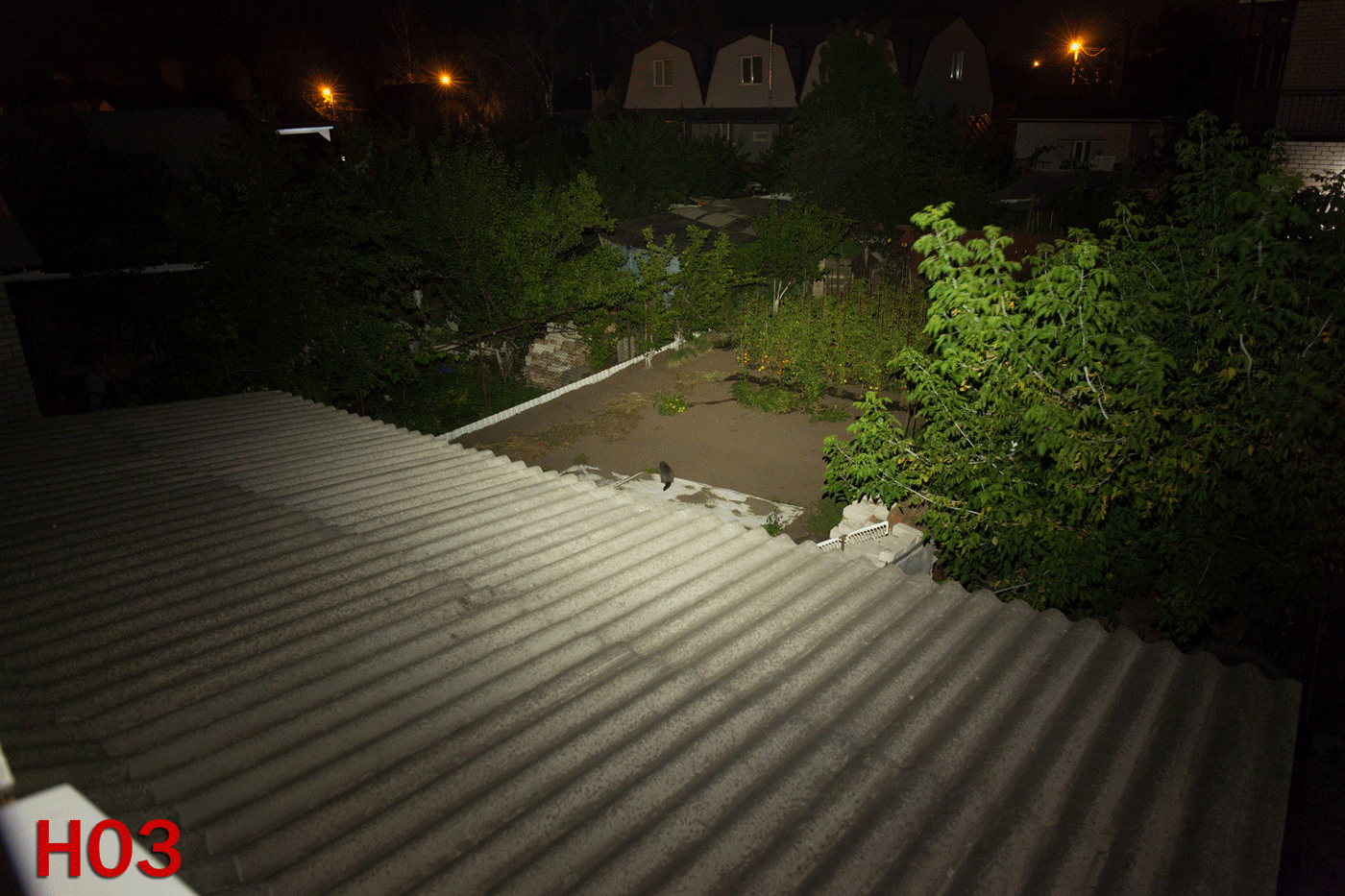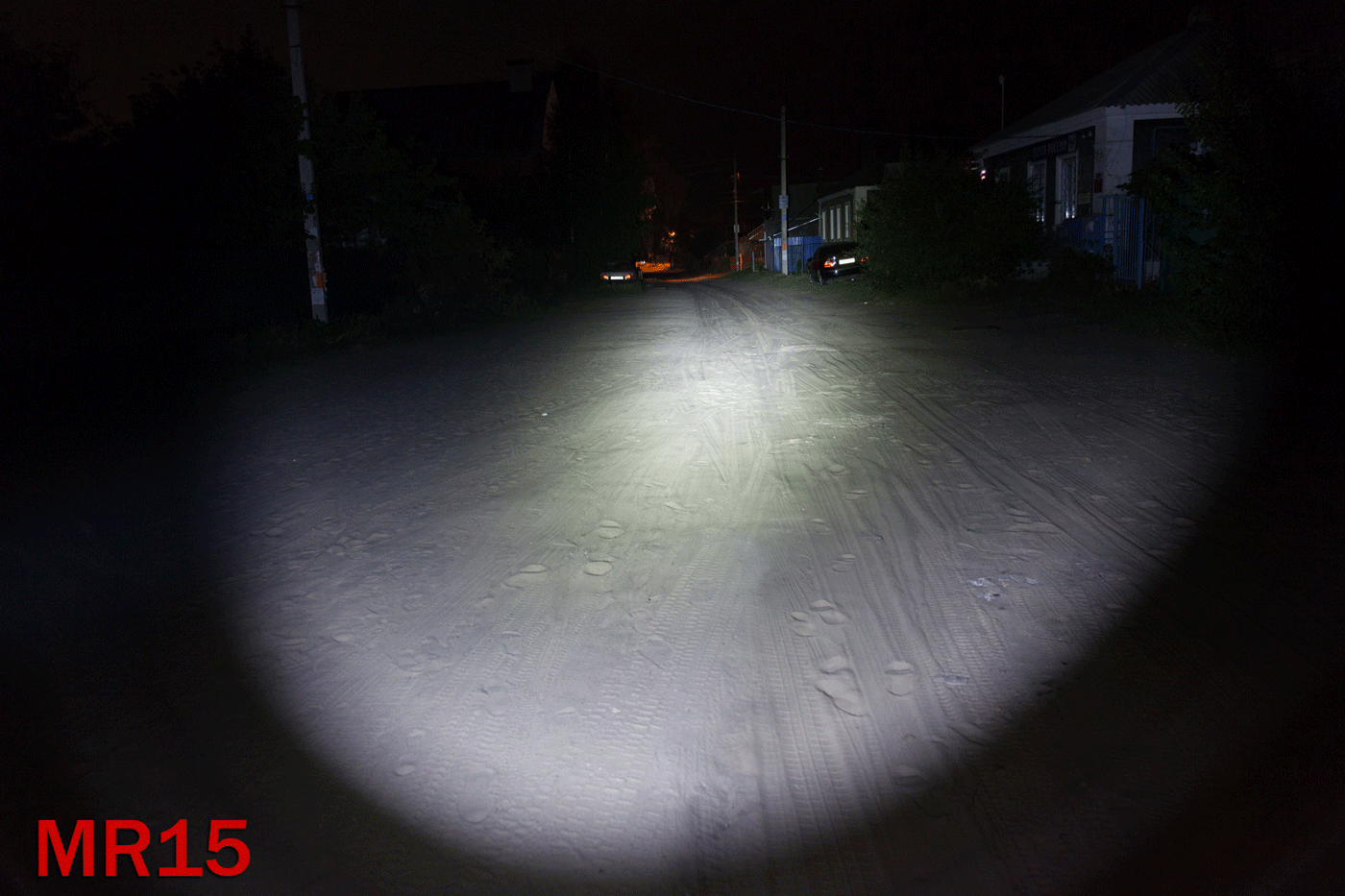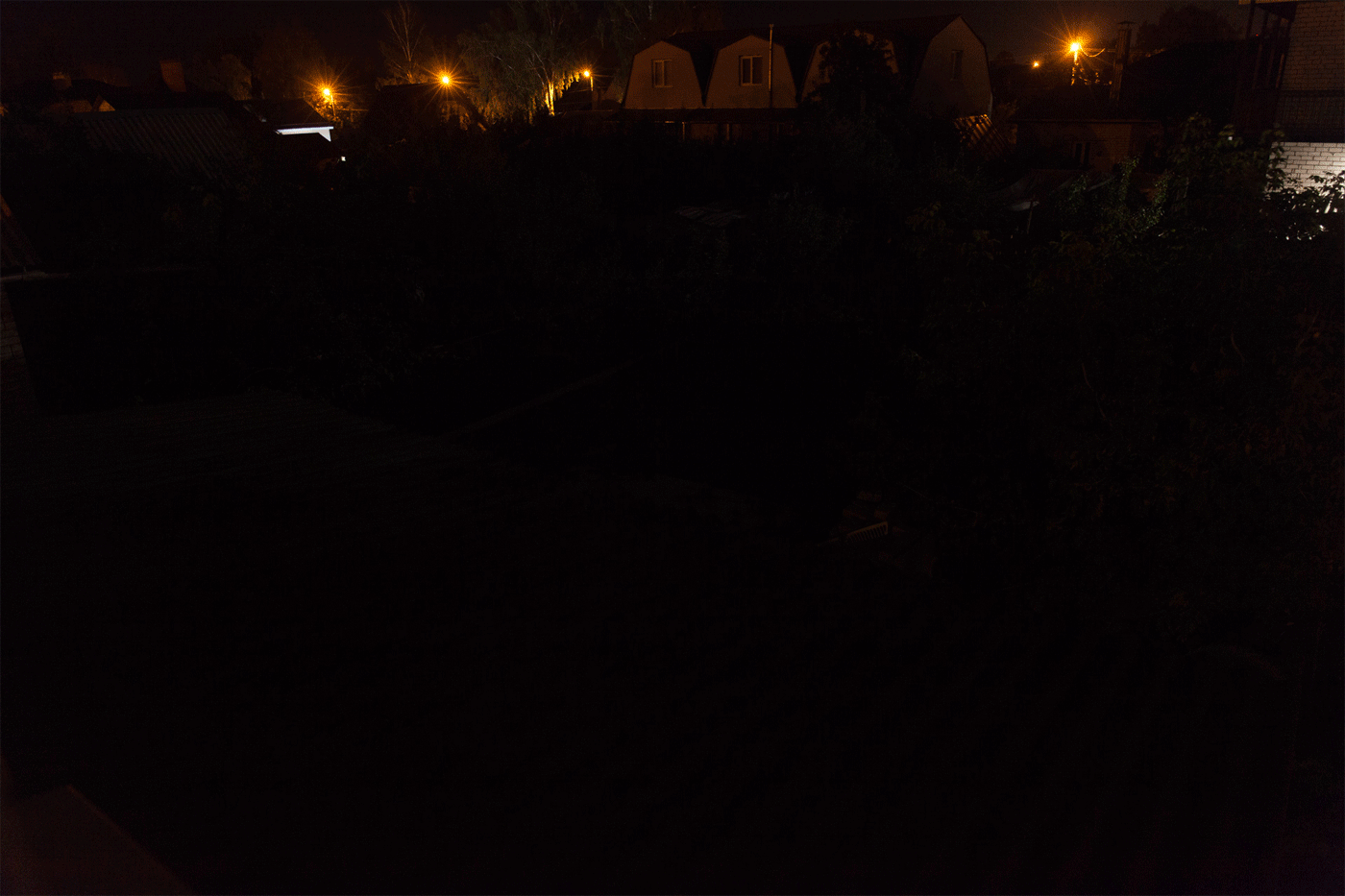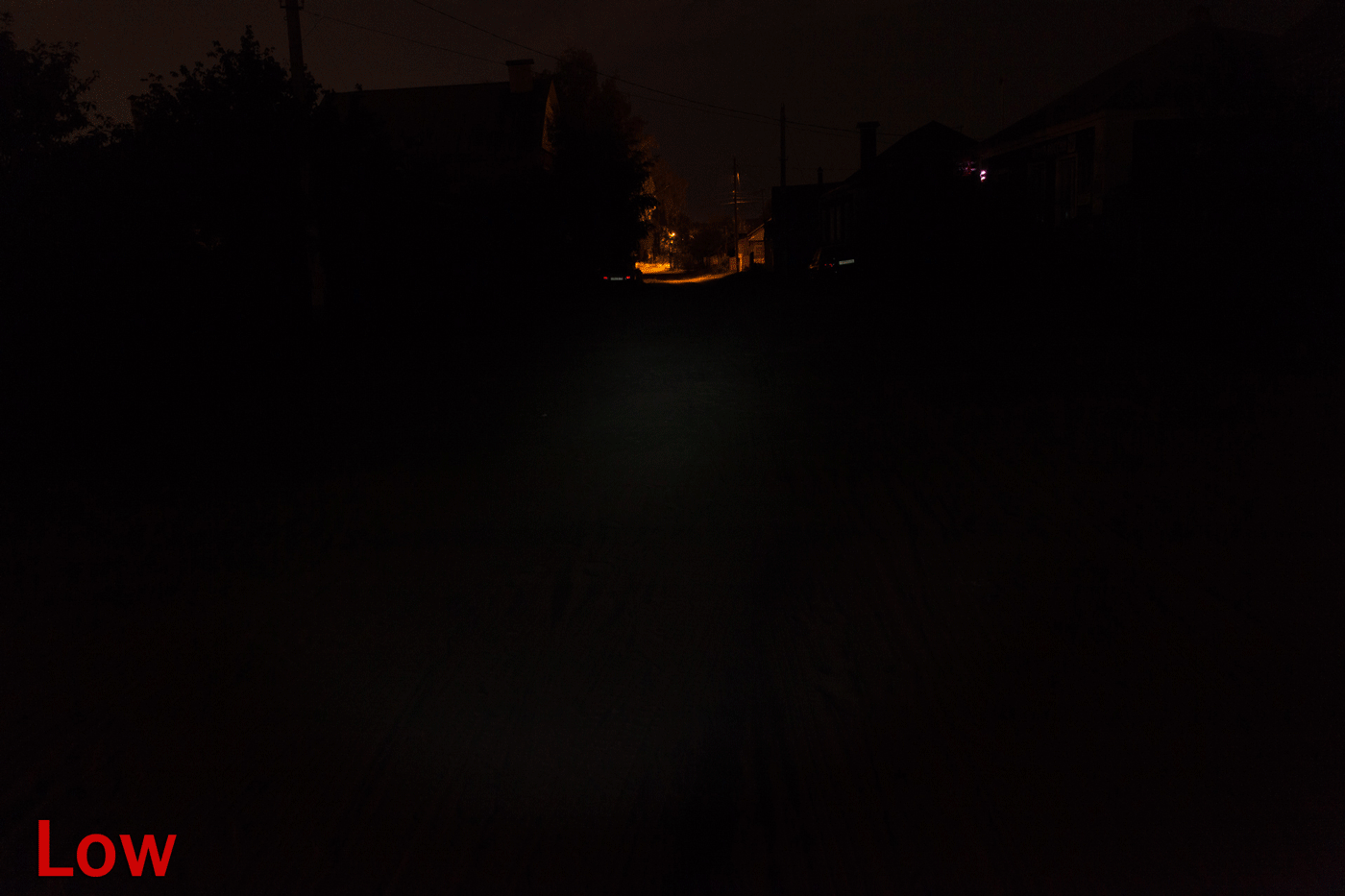 It is naïve to expect something extraordinary from such reflector and LED, but at long range it gives you a chance to see things. Of course, specialized light, even simple one will perform better, no surpise.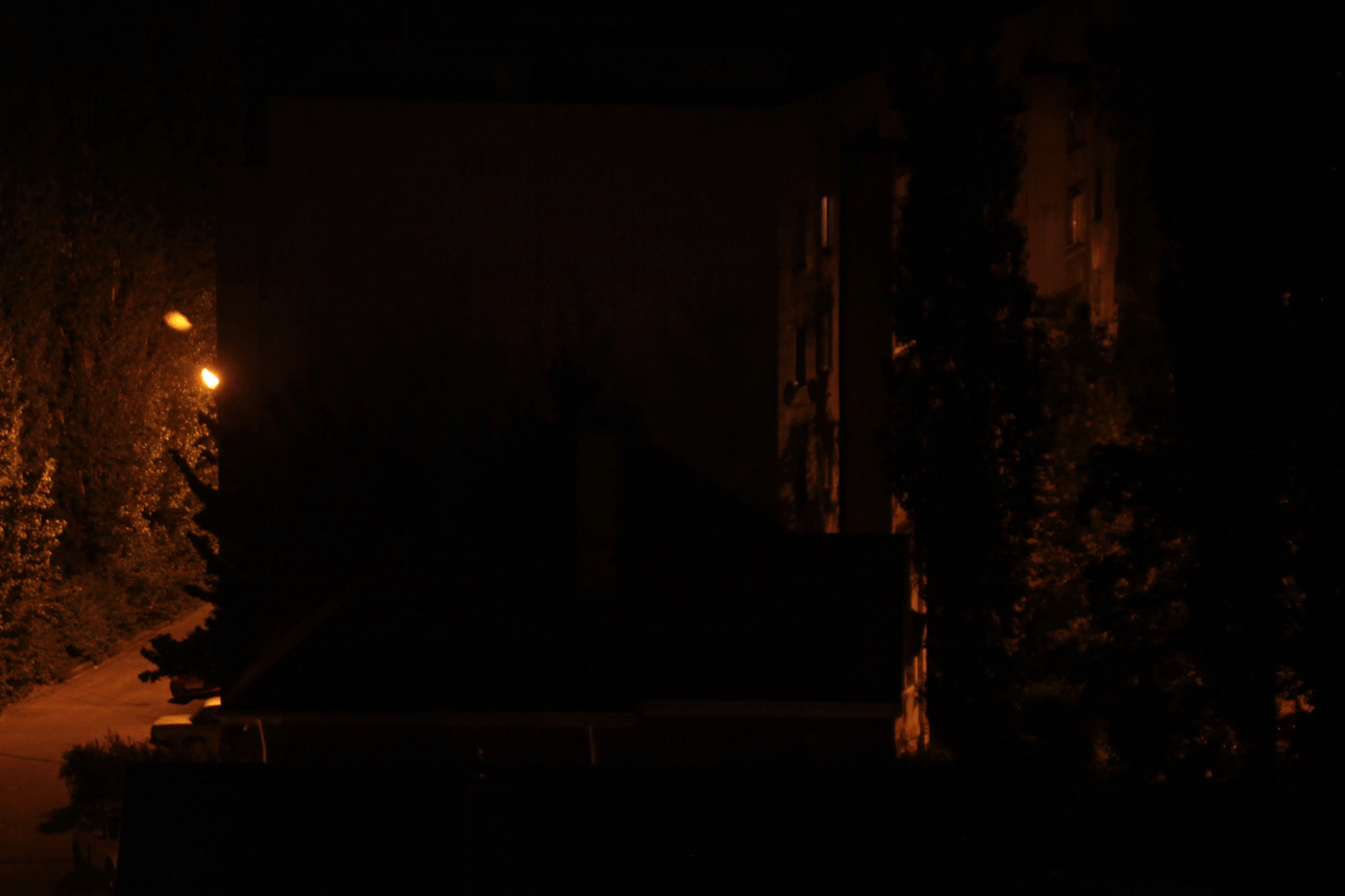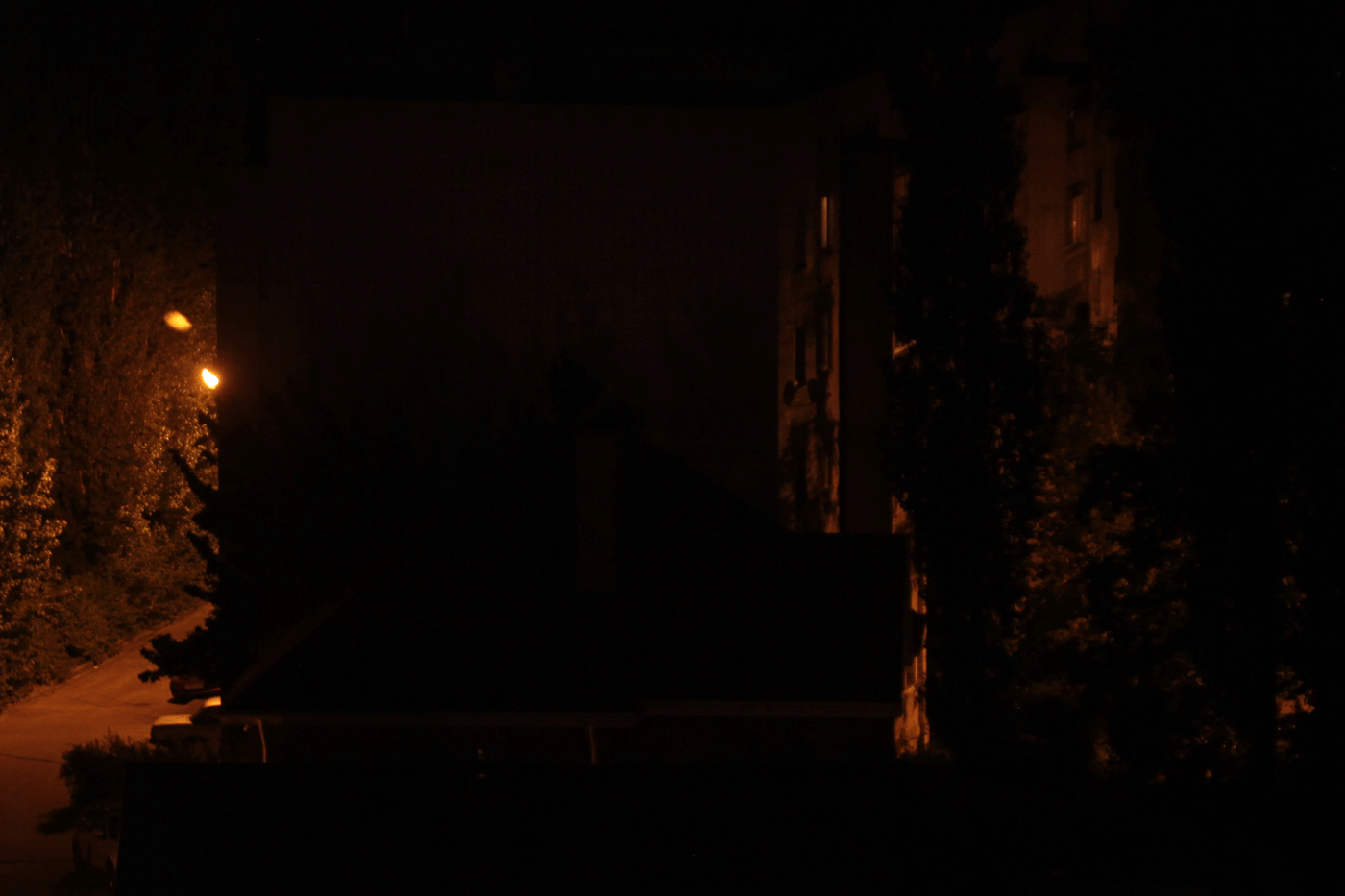 I haven't notice any thermal regulation here. Difference is more statistical noise.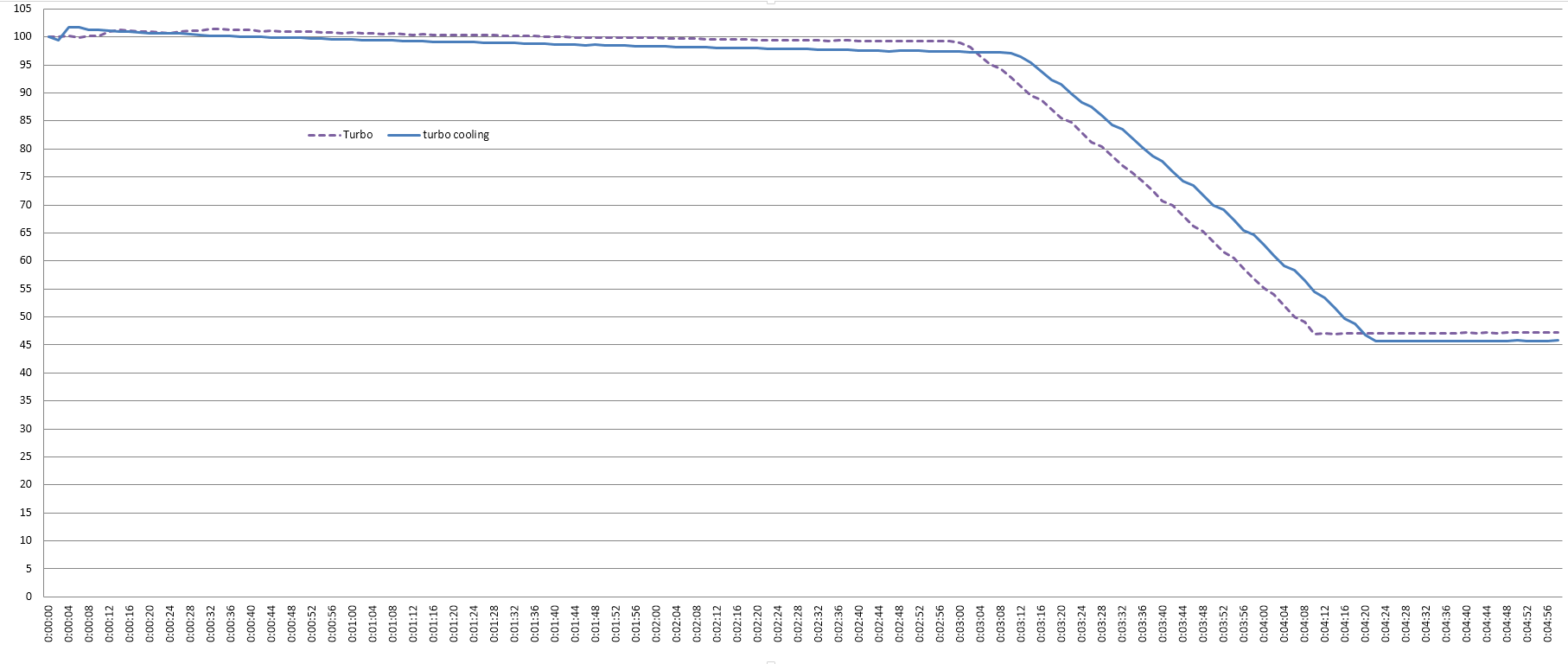 Set of modes is simple and reveal huge gap between turbo and high. Of course, 3 min stepdown makes this gap smaller. Well, for simple needs, as backup light – you won`t care about it, I belive.
In 3х ААА version turbo drops to high in less than second, no surprise.
Stabilization, as a lot of other features here is controversial. From one hand – it is flat. From other, I don't need so much time with stepdown from high. Just make it 2 hours longer without falling and falling again.
Brw, this lines at the end of chart are discharge indication, not aggressive. You still can use MR15 while it lasts.
I measured 0,012-0.15-0,6-1,85А
Last one seems to be mistake, wait info from Fitorch.
Drain 0.002mА.
Charge amperage is 1А.
OVERALL
Simple backup light for simple needs.
Impression is controversial.
1А is good, but until you remember that modern light has 2A
Turbo is ok, throw as well (for simple needs) – but with 21700 you can wait for more throw and brightness and high might be set on 700.
UI – order of modes is convenient, but I don't like such high button..
Don't expect that much from this light, but for simple needs it`ll be ok. I think this model is cheapest now among 21700 lights and if you need backup light that can consume almost any battery besides D and 21650 barrels, you can take this one into account.