Defiant Alkaline AA CAN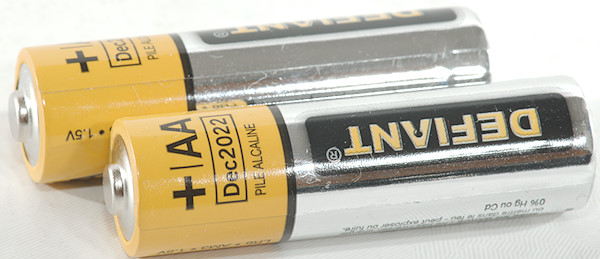 Official specifications:


Battery Capacity (mAh): 2750

Battery Power Type: Alkaline

Battery Size: AA

Cell Type: Alkaline


I believe this is a house brand for Home Depot.

These batteries have good performance for alkaline.
They do also have good capacity at low current.
Conclusion
This is good alkaline batteries.
Notes and links
I got the batteries from: a Canadian appreciative of the work
HKJ
does and shares
How is the test done and how to read the charts
Compare to other AA/AAA batteries: Alkaline/NiMH/Lithium