There is a bunch of 14500\AA flashlights on the market. But almost all of them are regular EDC stuff. That`s why idea to downscale Klarus XT to this size looks quite perspective as there is no similar rivals. Lets check I Klarus succeeded in this.
SPECS
• Using high-quality CREE XM – L2 chip, max output of 1000lm and beam distance of 182m
• High / medium / low / strobe / SOS modes, suitable for using in different situations
• Tail switch, easy to use
•Made of aluminum alloy, comfortable hand feeling
• Mid-size and lightweight, convenient to carry
• Built-in power indicator notifies a user when battery power is running low
• Power supply: 1 × 14500 battery ( included ) or 1 x AA battery ( not included )
• LED will give you stable and bright light, nonthermal radiation, safe and reliable
•Widely application
It is suitable for camping, fishing, hunting, hiking, searching, working.
•IPX – 8 waterproof
PACKAGE AND APPEARANCE
Well, I haven't seen any luxury package for this sort of flashlights, so this one is mostly like any other brand stuff package, good, but nothing extraordinary.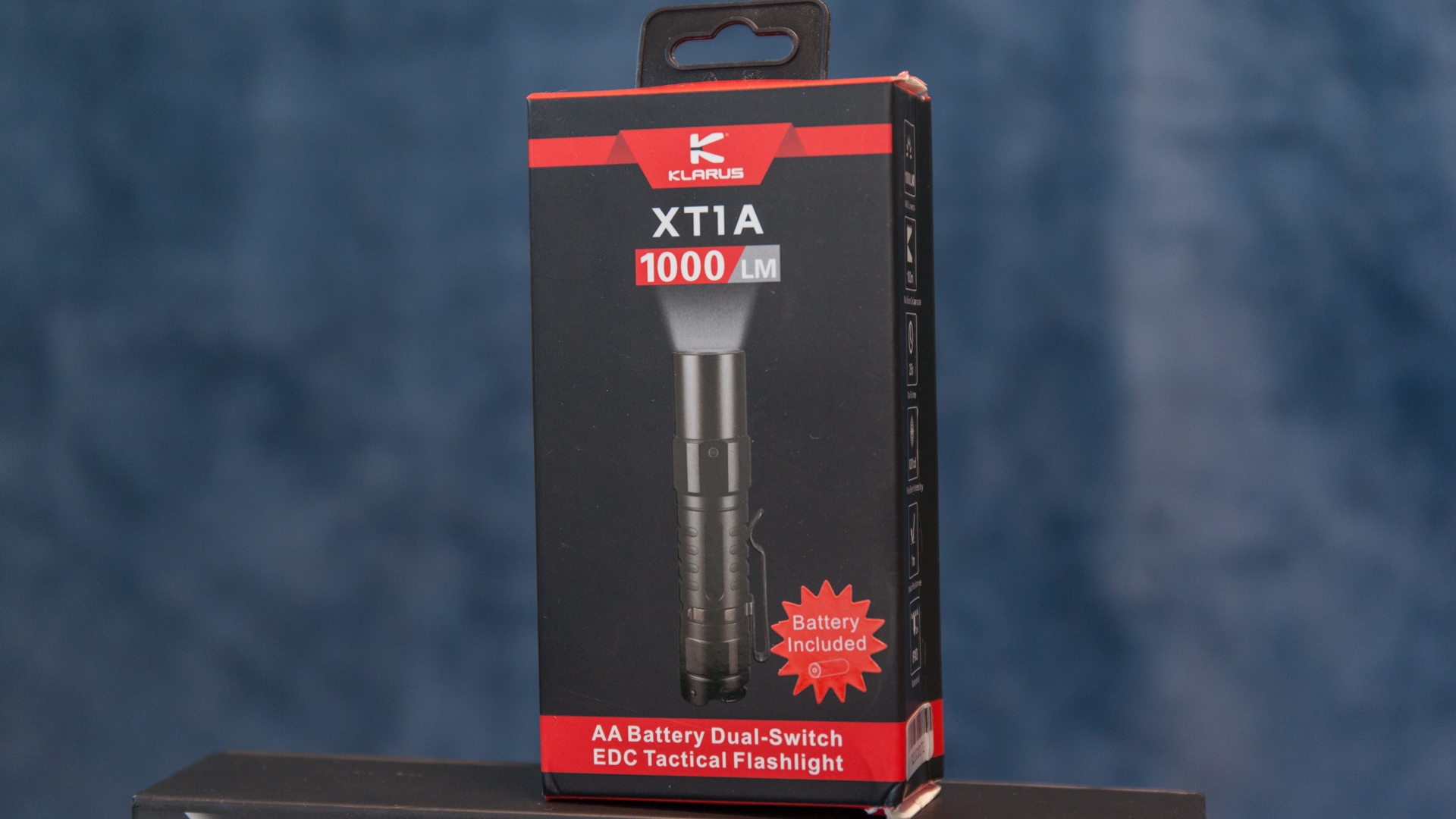 Set includes: Klarus XT1А, 14500 battery, lanyard, clip, o-ring, manual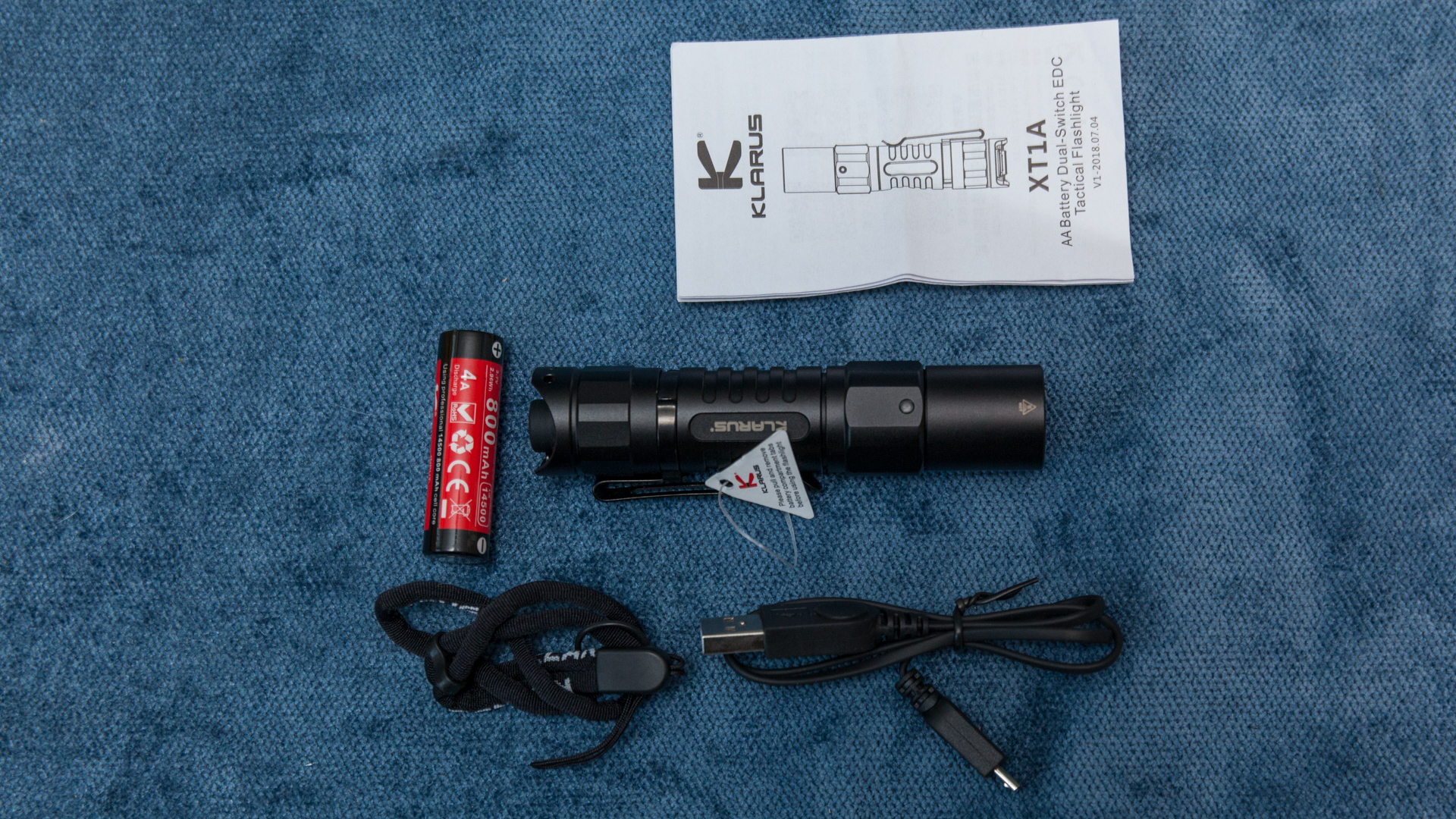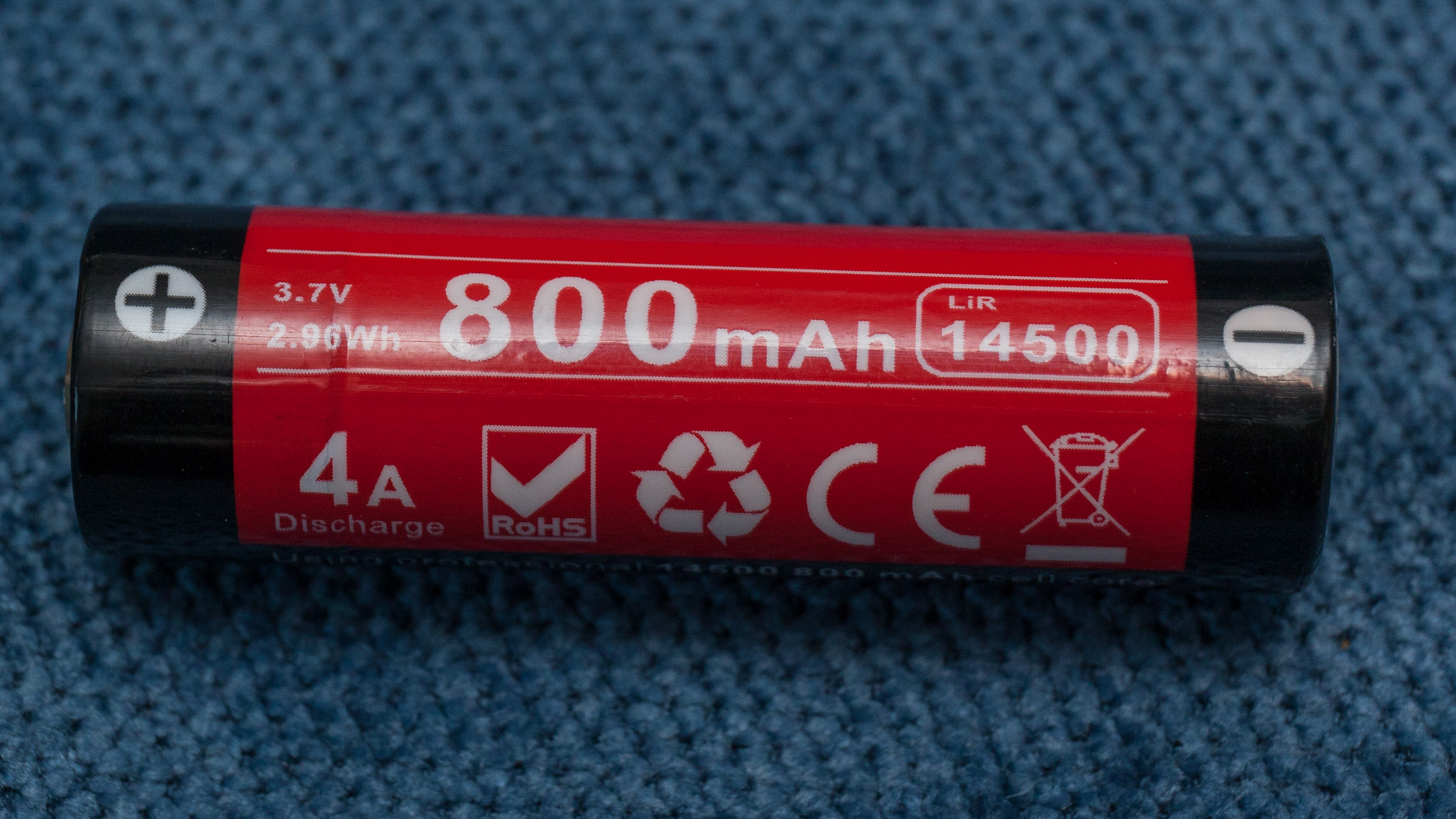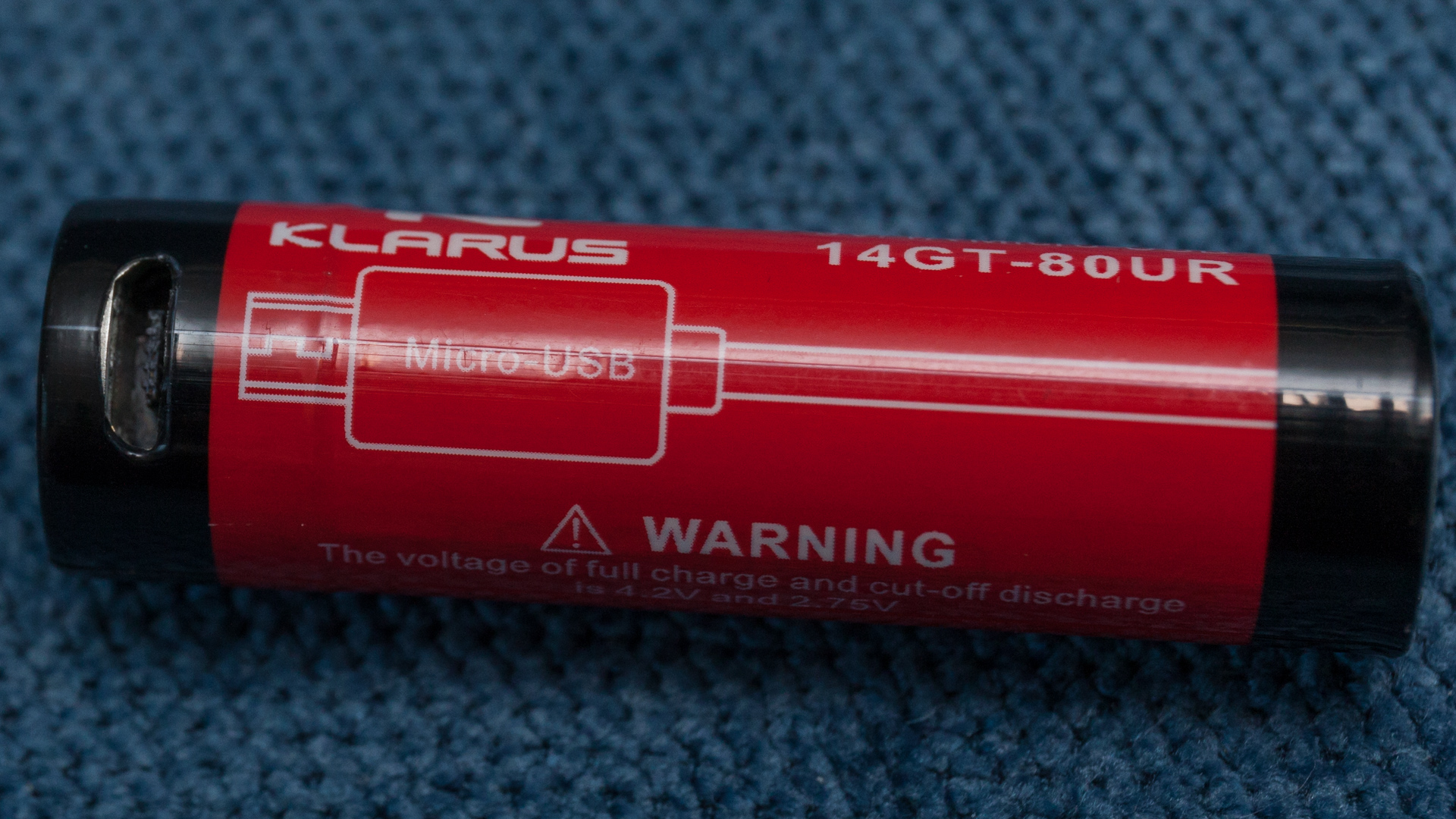 And here is flashlight itself. Well, there is no "wow-wow" design ideas. But still it is far away from cheap 14500 stuff (I have some, so I clearly see difference, in case you cannot get it from seeing this pics).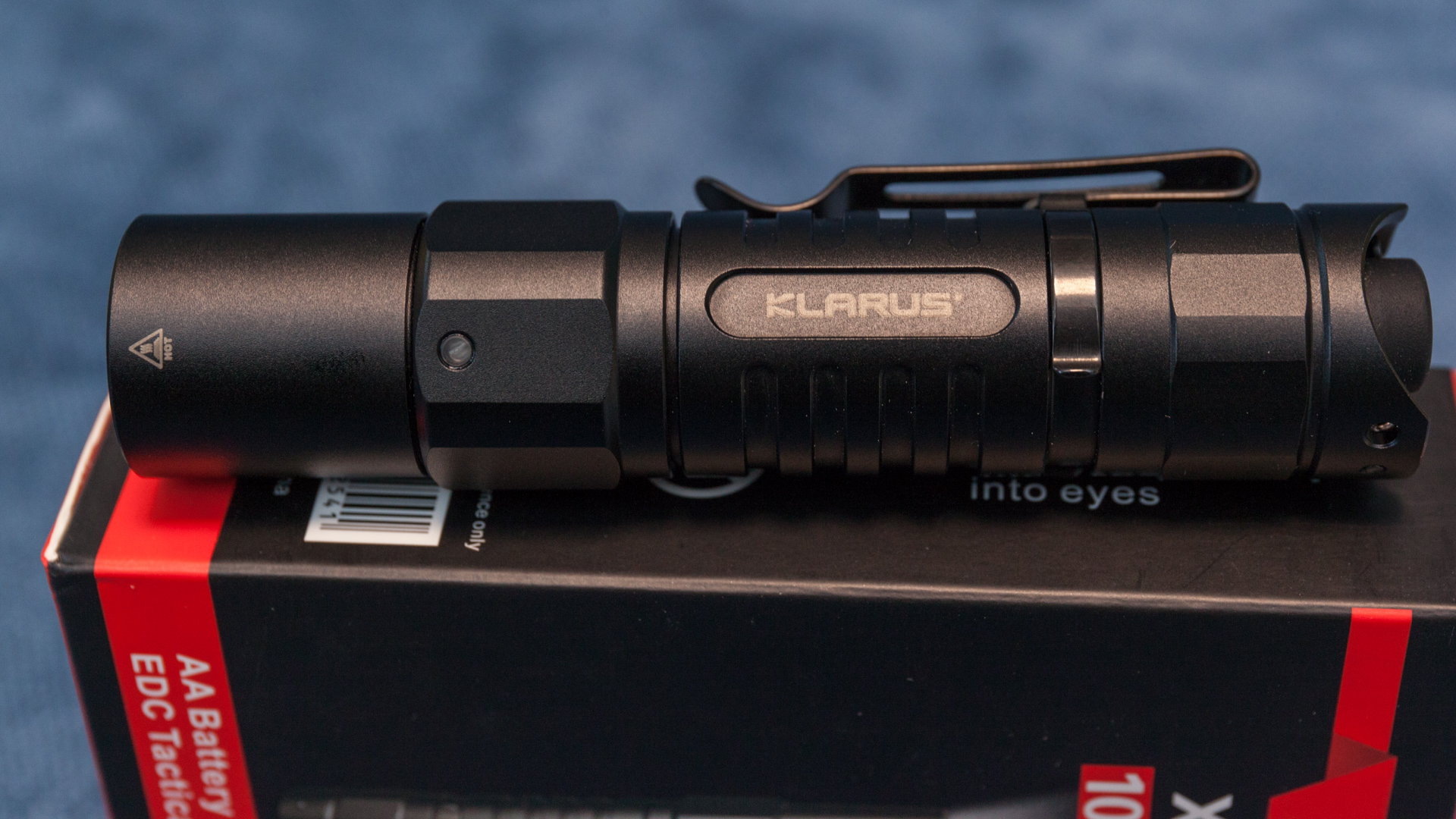 I nave to underline one moment. 107mm length is really a lot for АА flashlight. To be precise, it WOULD`ve been too much, if Klarus XT1A was EDC thing. But once it is tactical flashlight, small brother for primary 18650 tool, firm grip is a 100% need. And with small size of EDC flashlights you cannot rely on it. So, these extra 1-2cm provides this grip and from the position of being tactical flashlight, this size is logical. It`s like 18650 tactical lights, which always are larger then their EDC comrads. So, specifical purpose of use justifies this some excessive length. Hm, hope my English is good enough and you got what I mean above here.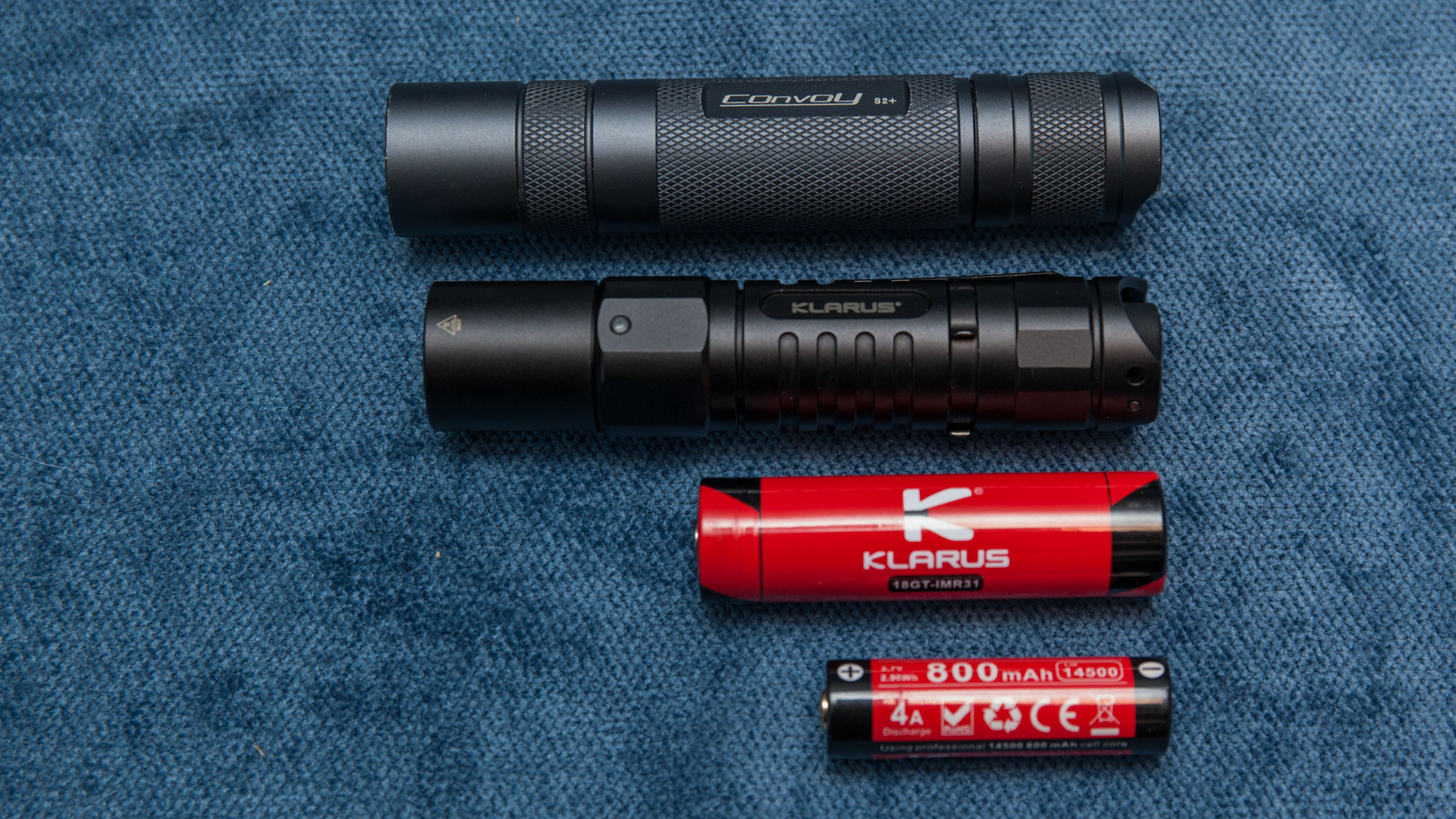 Again, grip is good. Fingers lays precisely in the groove on clip or upon other grooves on the body when you don't use clip.
What i dont understand is the reason Klarus made only one place for clip, so i alway looks in one direction. They might place there 2-position clip, or cut on more place by the head to attach grip in reverese direction.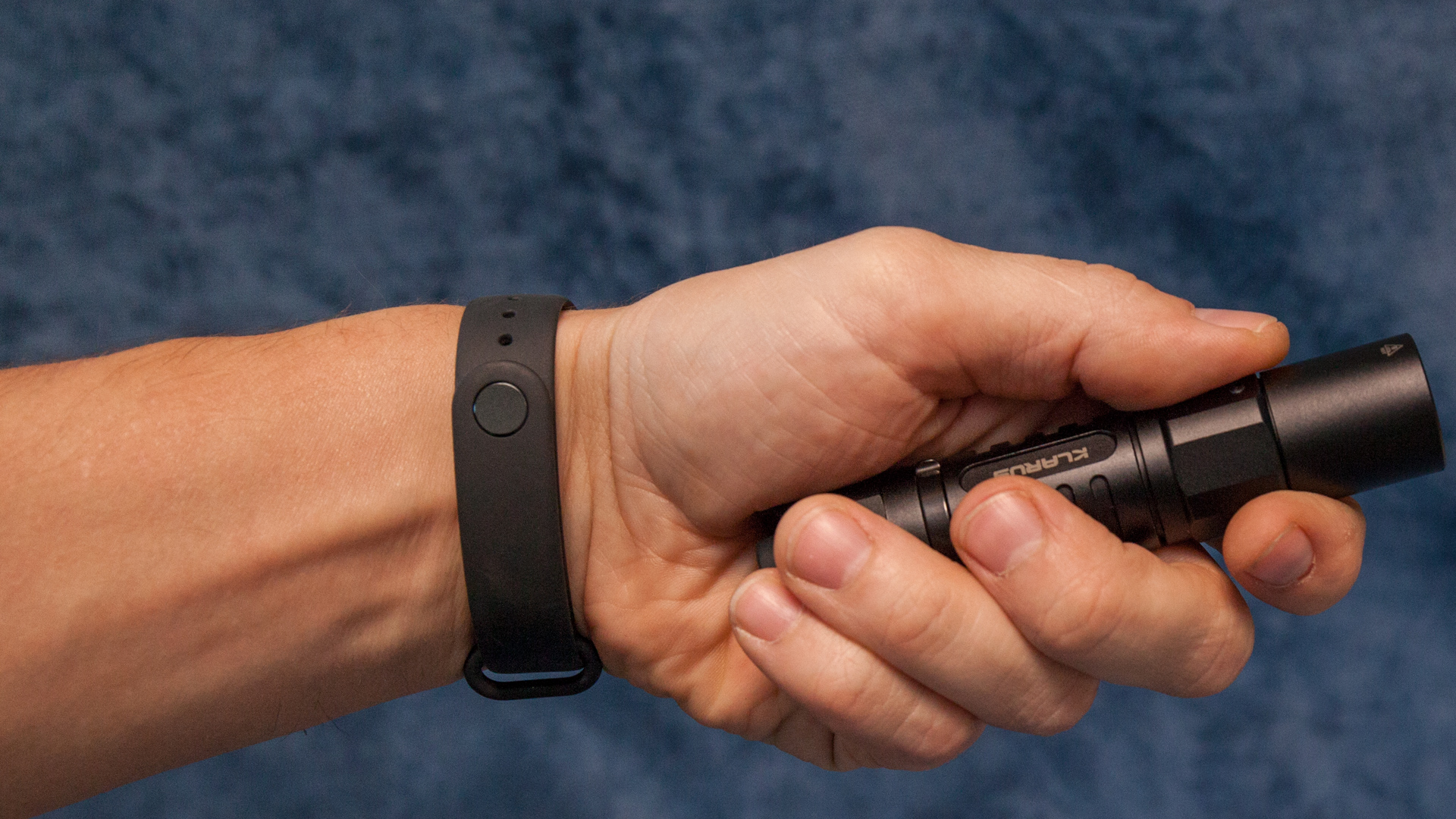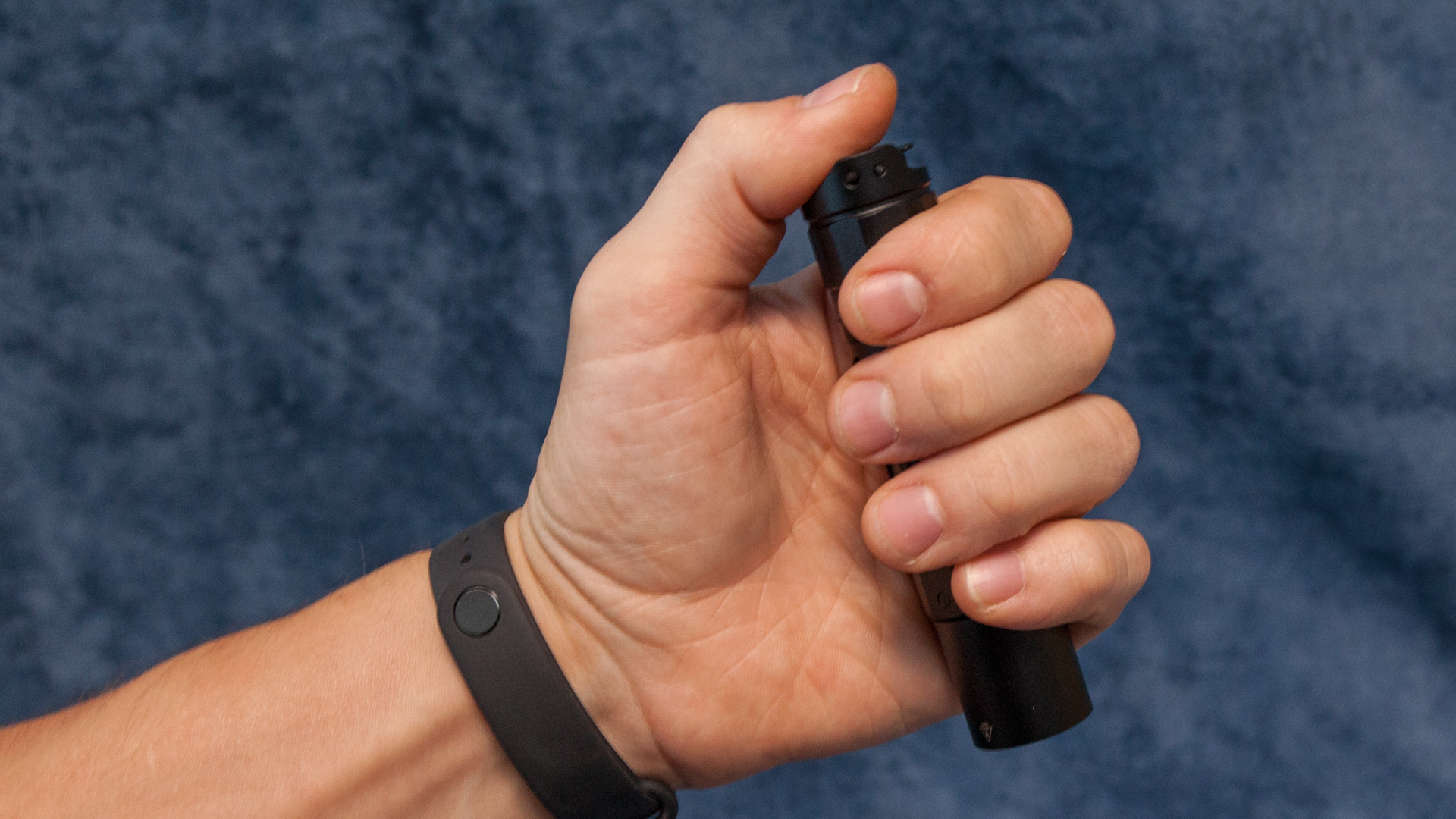 Unlikely all the other 14500 lights, Klarus XT1A is being run like full-scale tactical light, by the pair of button and mode switch. It is convenient, I haven't felt any inconvenience during week-use of this model.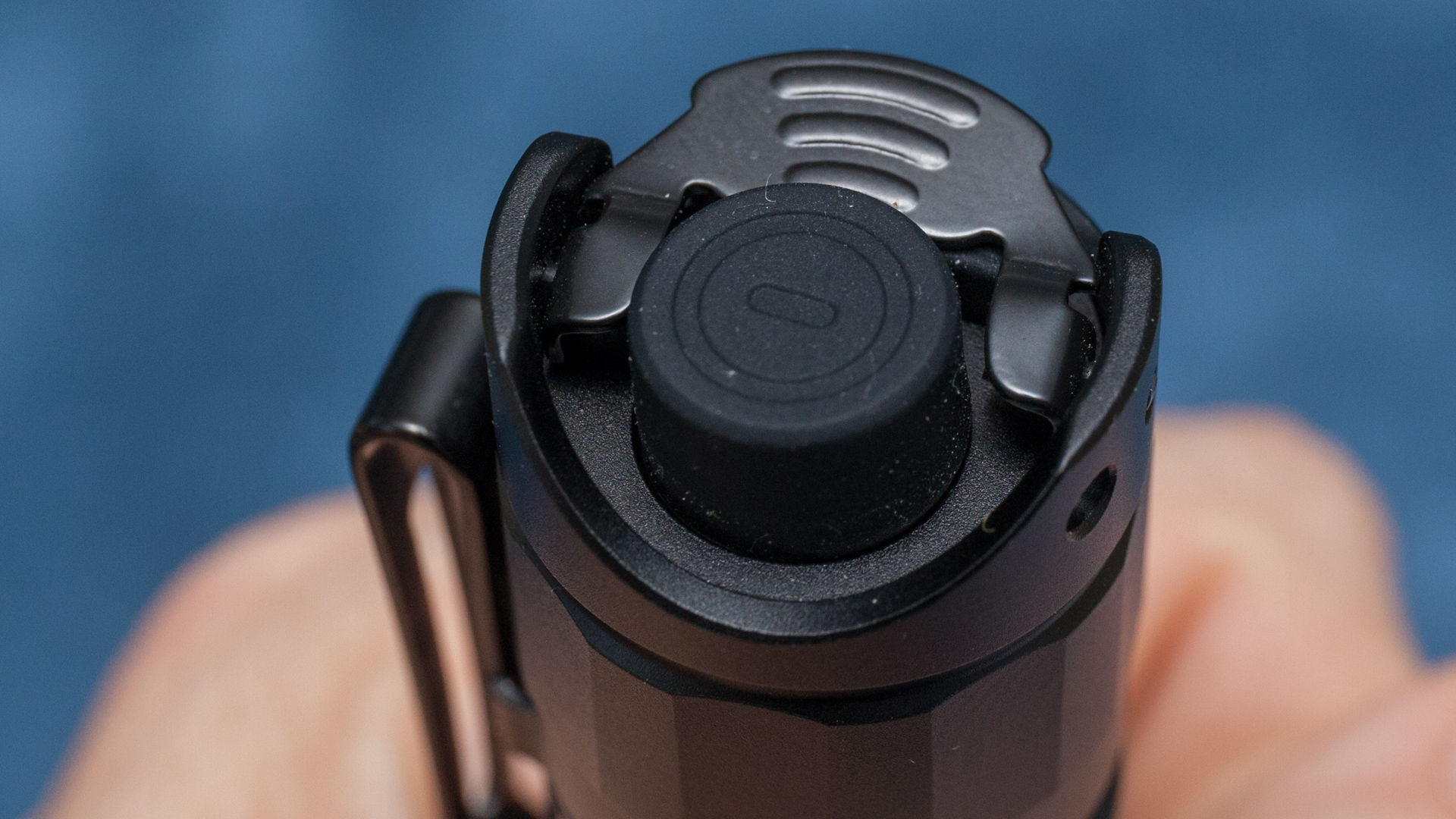 There is no regular knurling as we used to see it, neither cooling ribs. All that we got here is grooves mentioned above.
There is a spring on the tailcap and contact plate at head, as usually.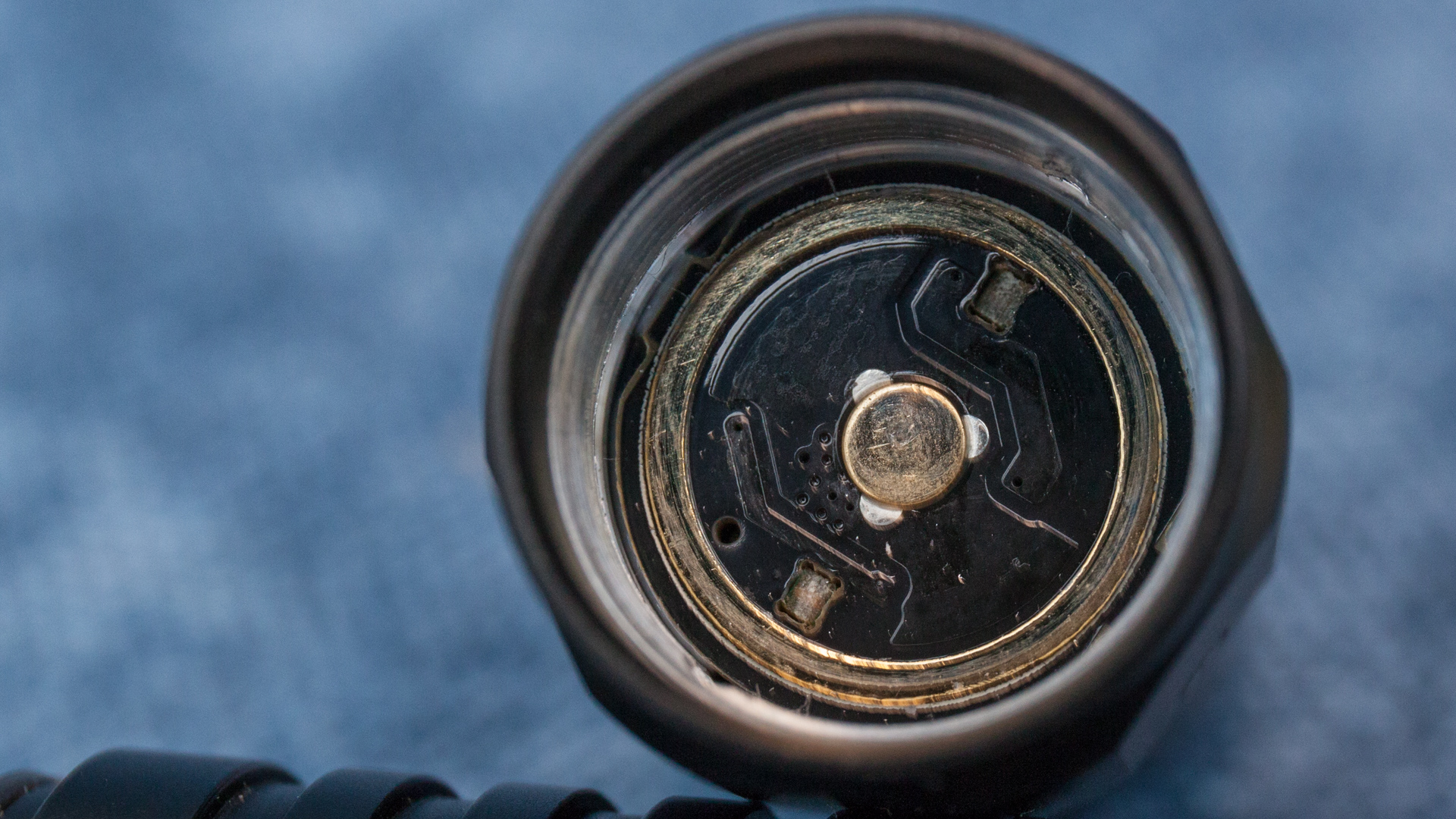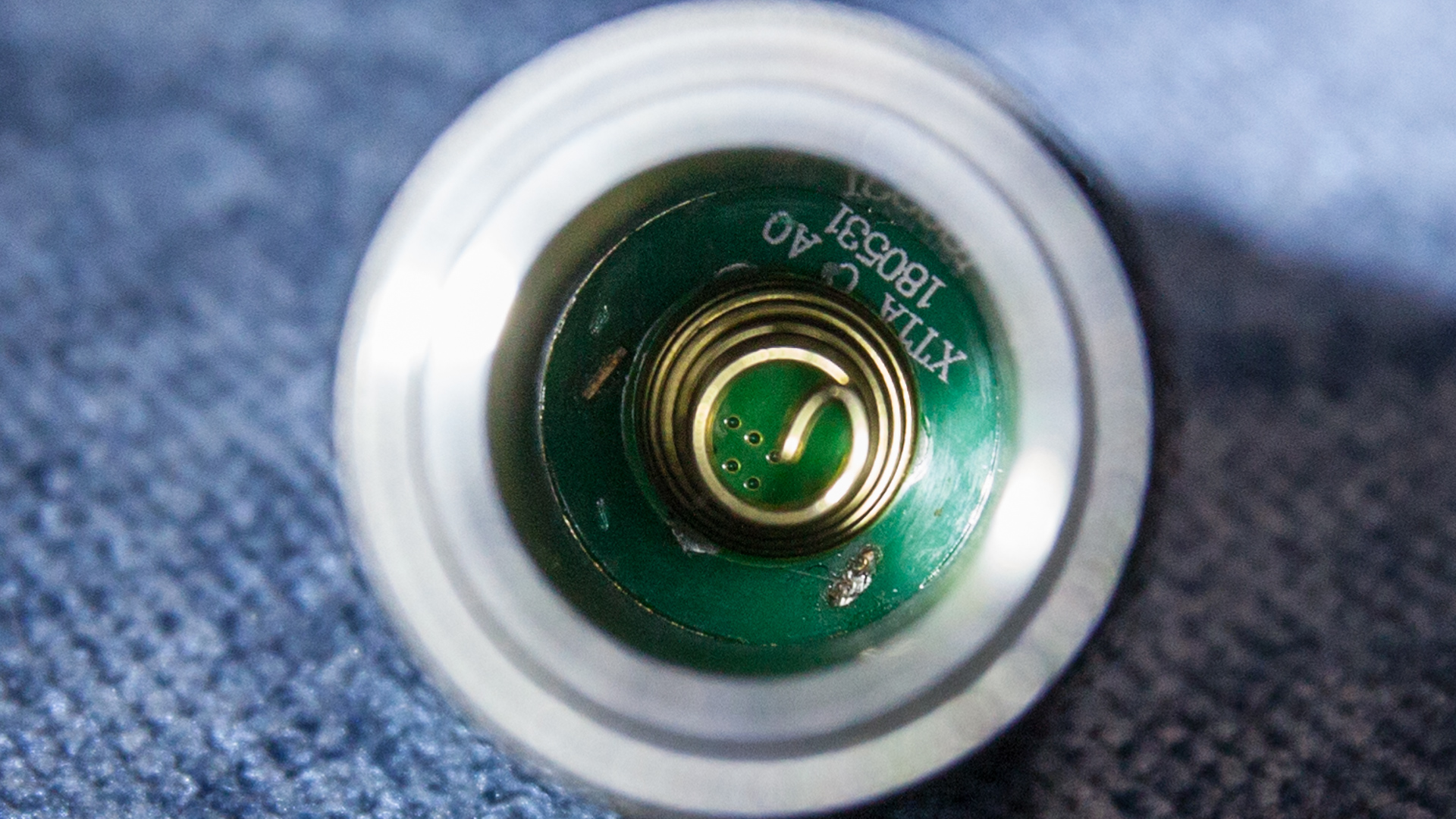 Ah, yeah, there is a LED indicator as well. Regular Red-Green one.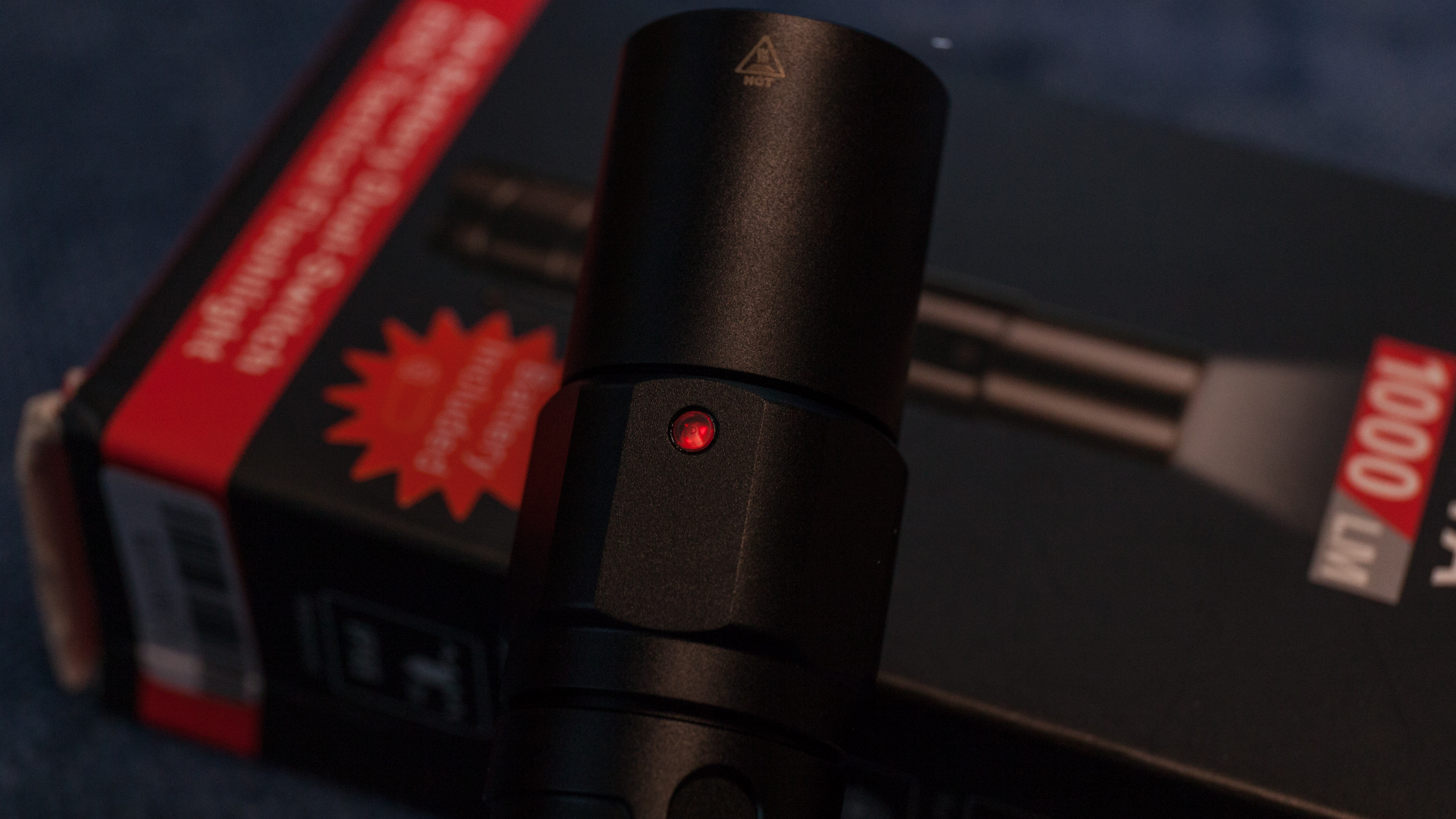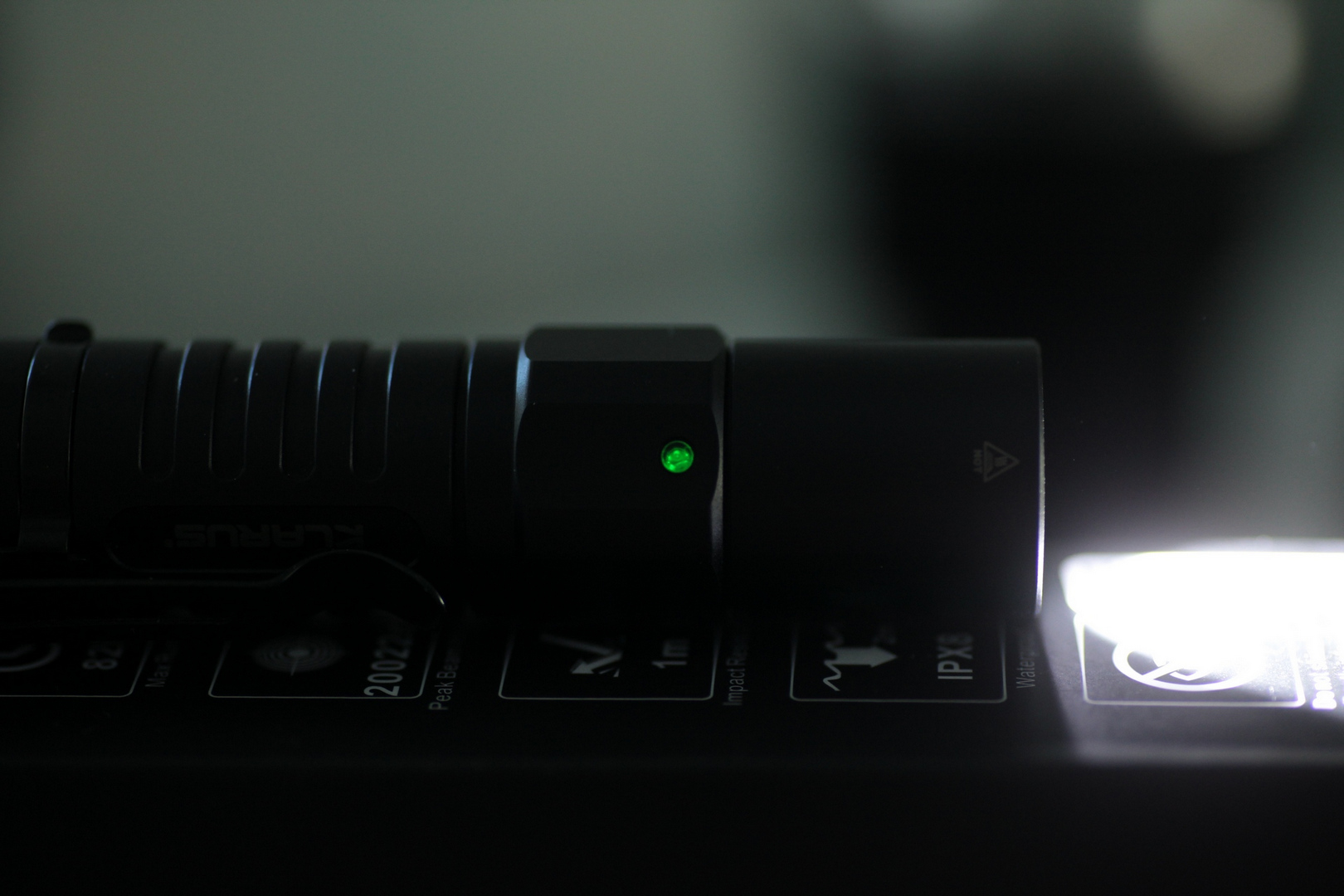 Threads are lubricated, not fatty lubrication, but kinda graphite one.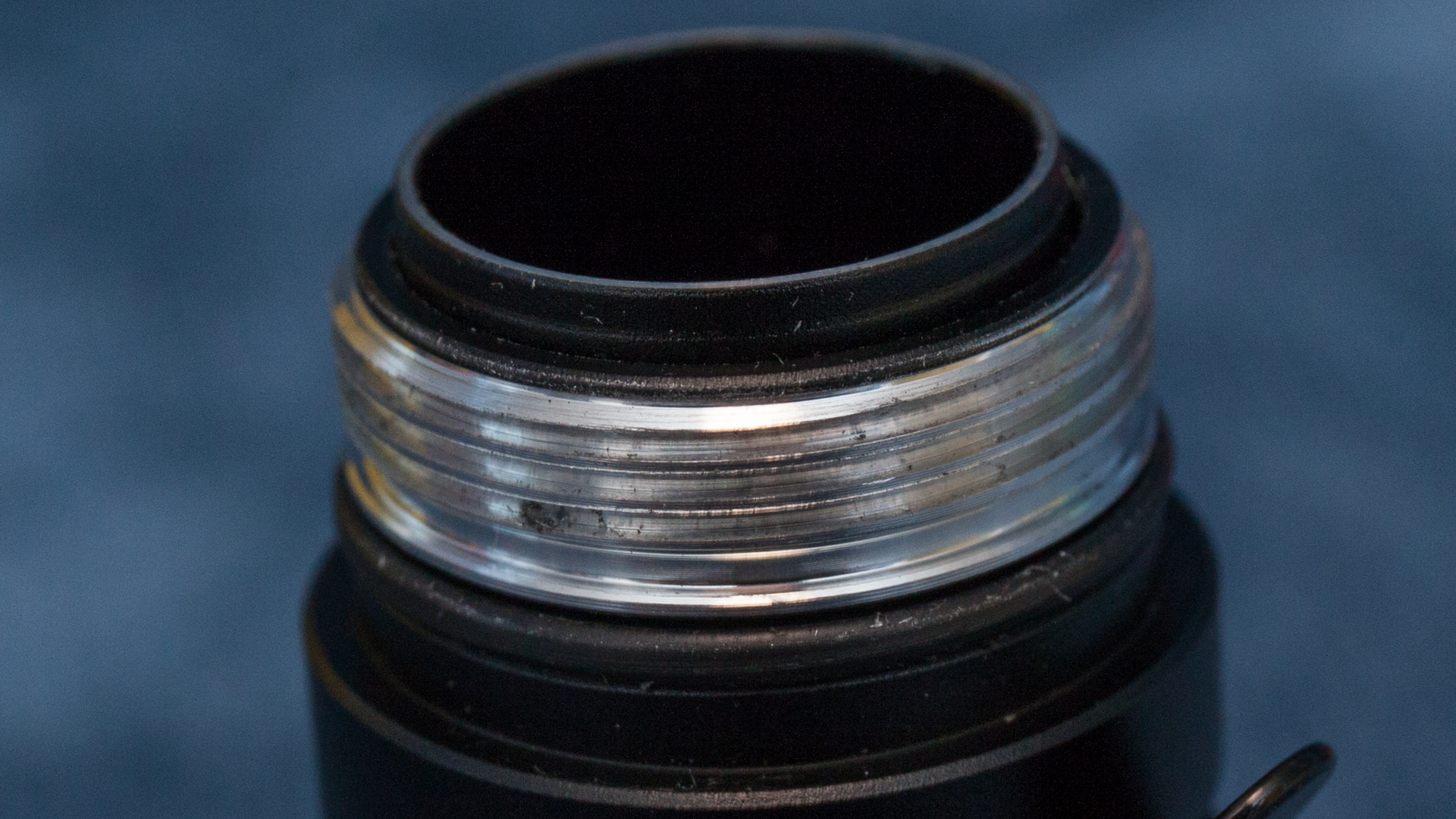 There is the XP-L HD V6 at the bottom of about 1cm deep SMO reflector.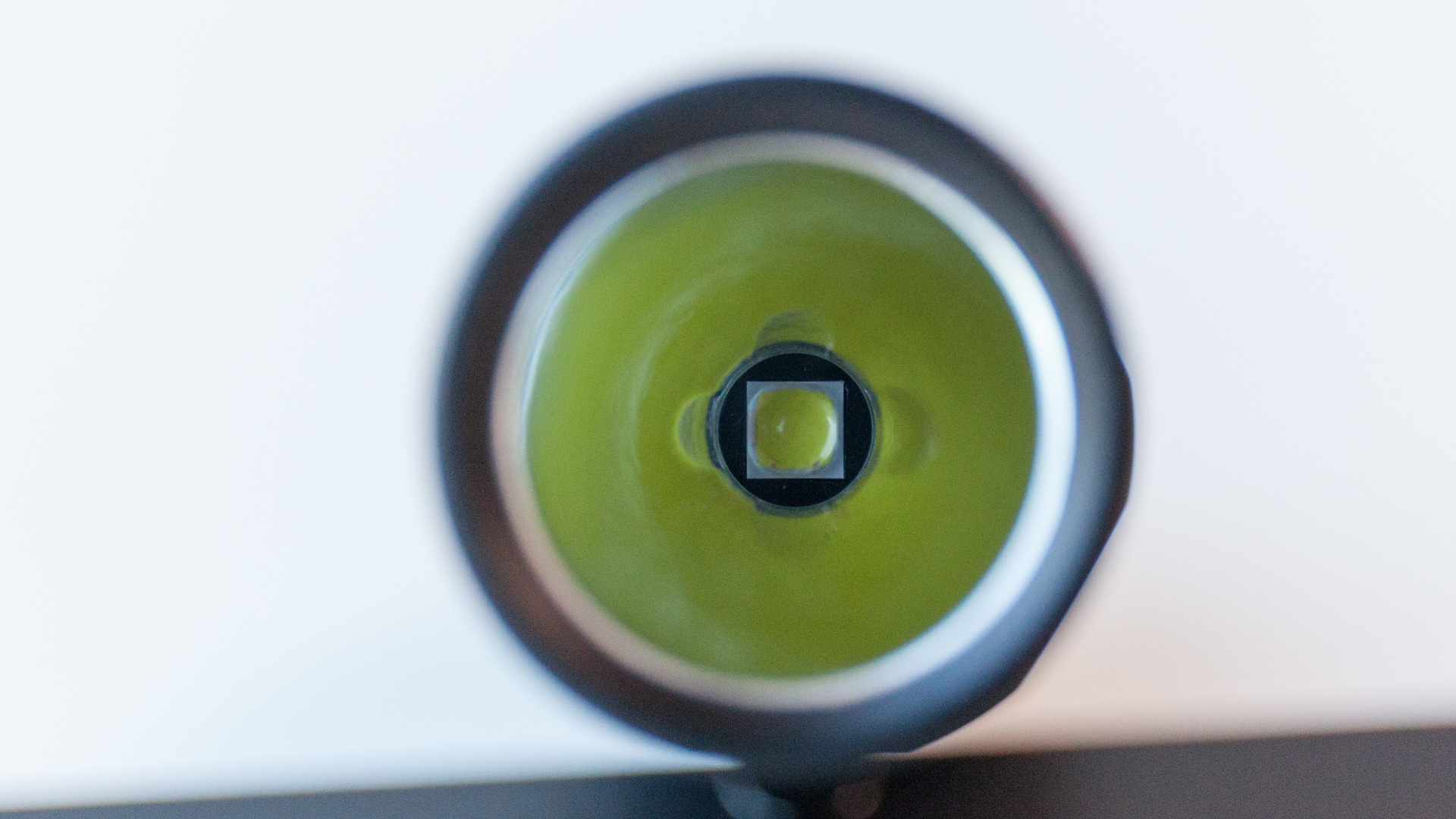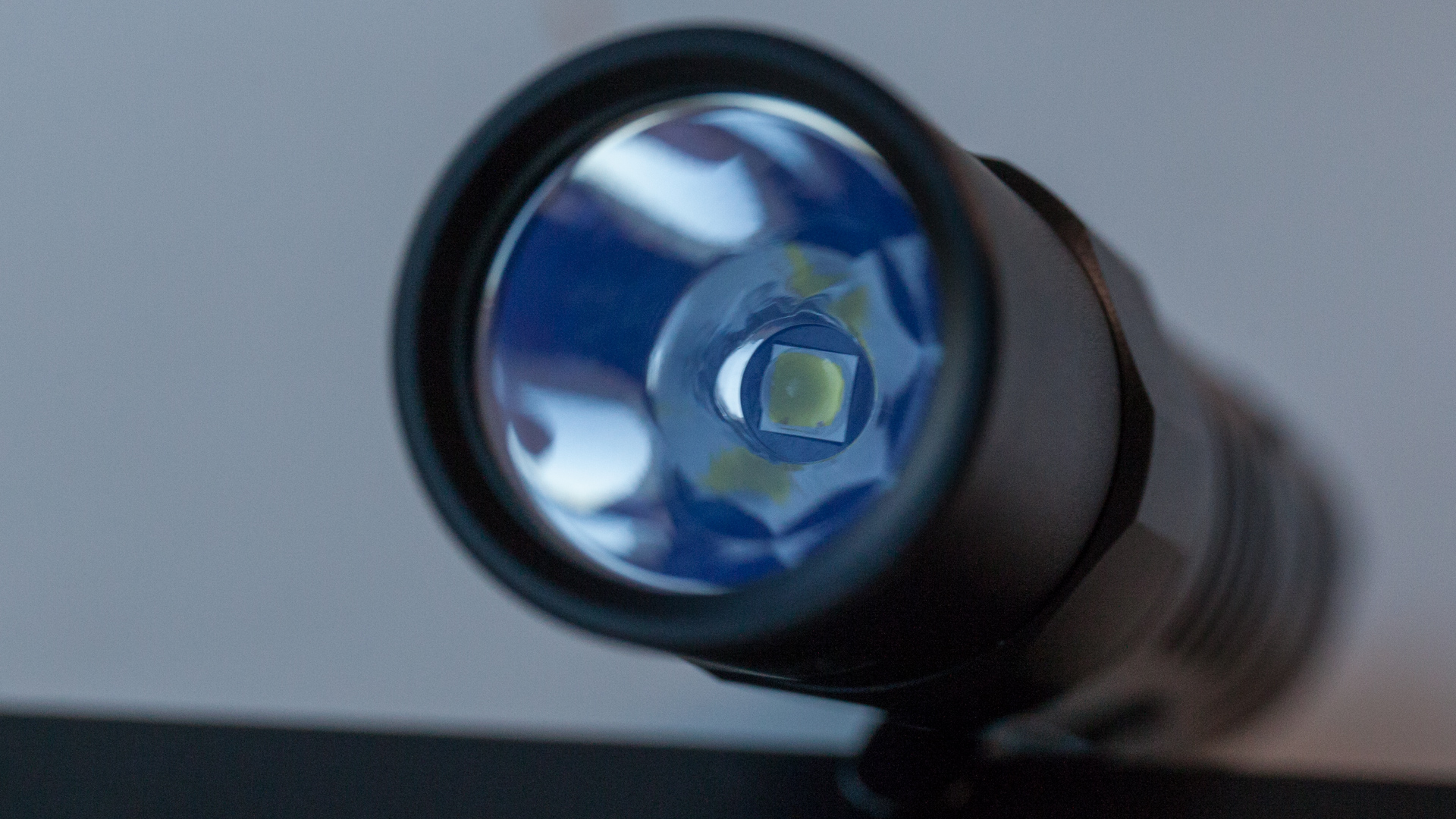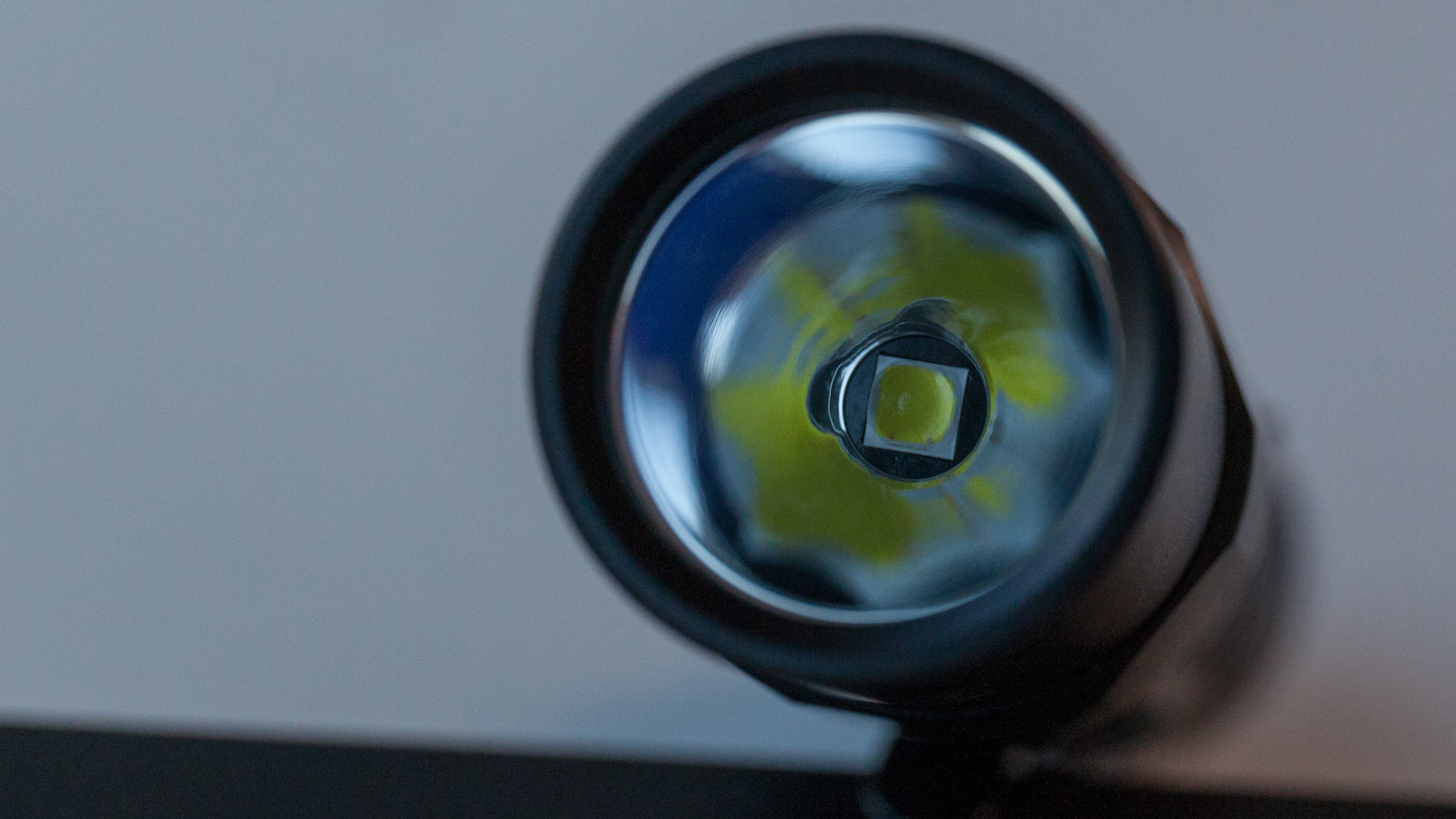 Overall impression is good. Klarus XT1A is small tactical flashlight, and it looks like it from any point of view. No décor, more kinda "man`s thing".
UI
Like in full-scale XT model line models.
There is tactical and outdoor modes.
Mode order is L-T in outdoor and T-L in tactical. As I don't like descending mode order, having regular one in Outdoor setting is good.
Switching between them is not tricky at all. Hold mode switch from OFF for 5 sec, see green LED turns RED and press tailbutton. Release both of them – voila, you`re in another setting.
One more major difference between then, mode switch activates STROB from OFF in tactical setting and LOW in outdoor.
The rest is the same, ON\OFF with tailbutton and choose brightness with mode switch. There is a mode memory.
PERFORMANCE
No surprise, CW.
There is no PWM-shimmering at any mode.
Light distribution with vivid hot-spot, but not the poing of "piercer", there is some sidelight as well.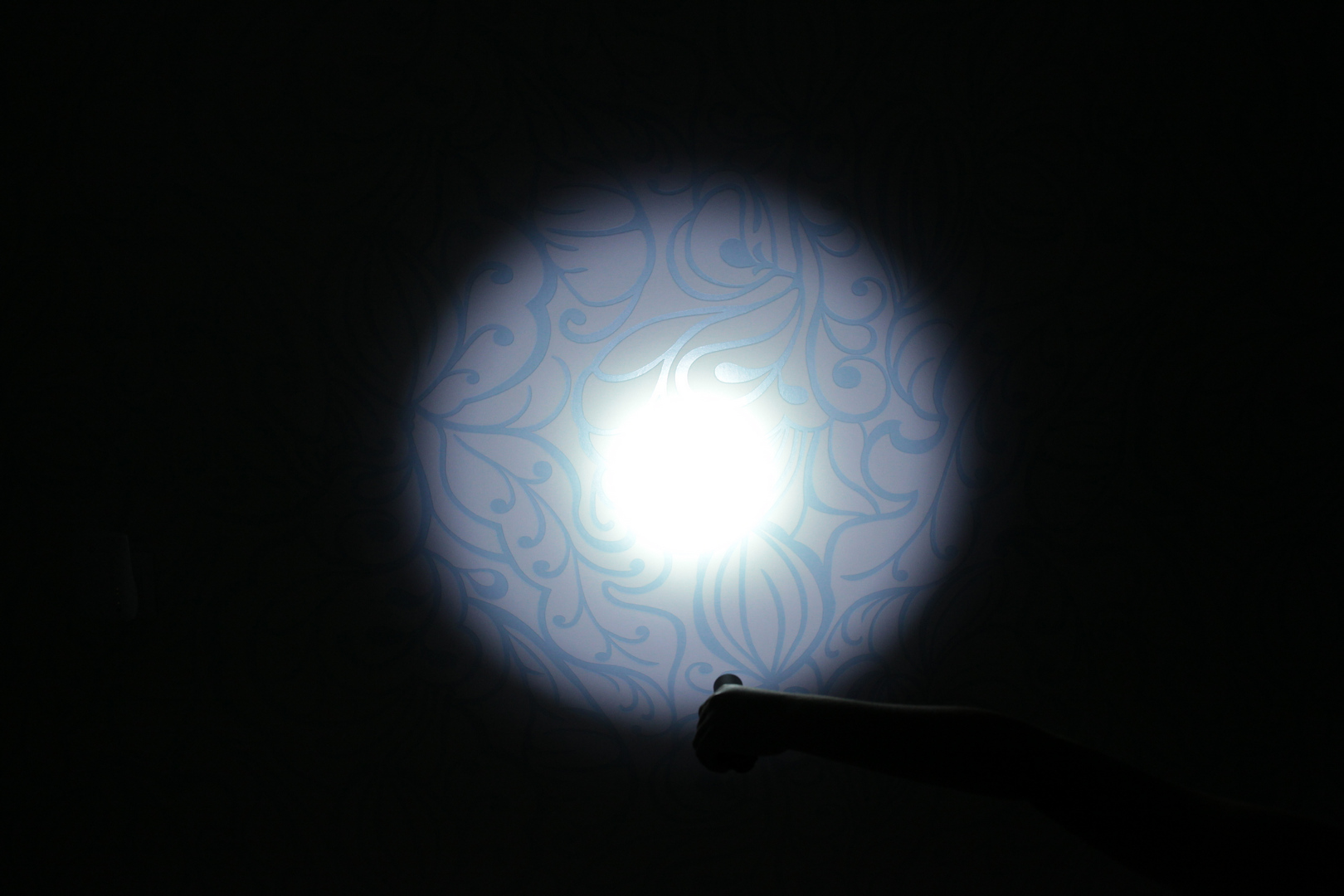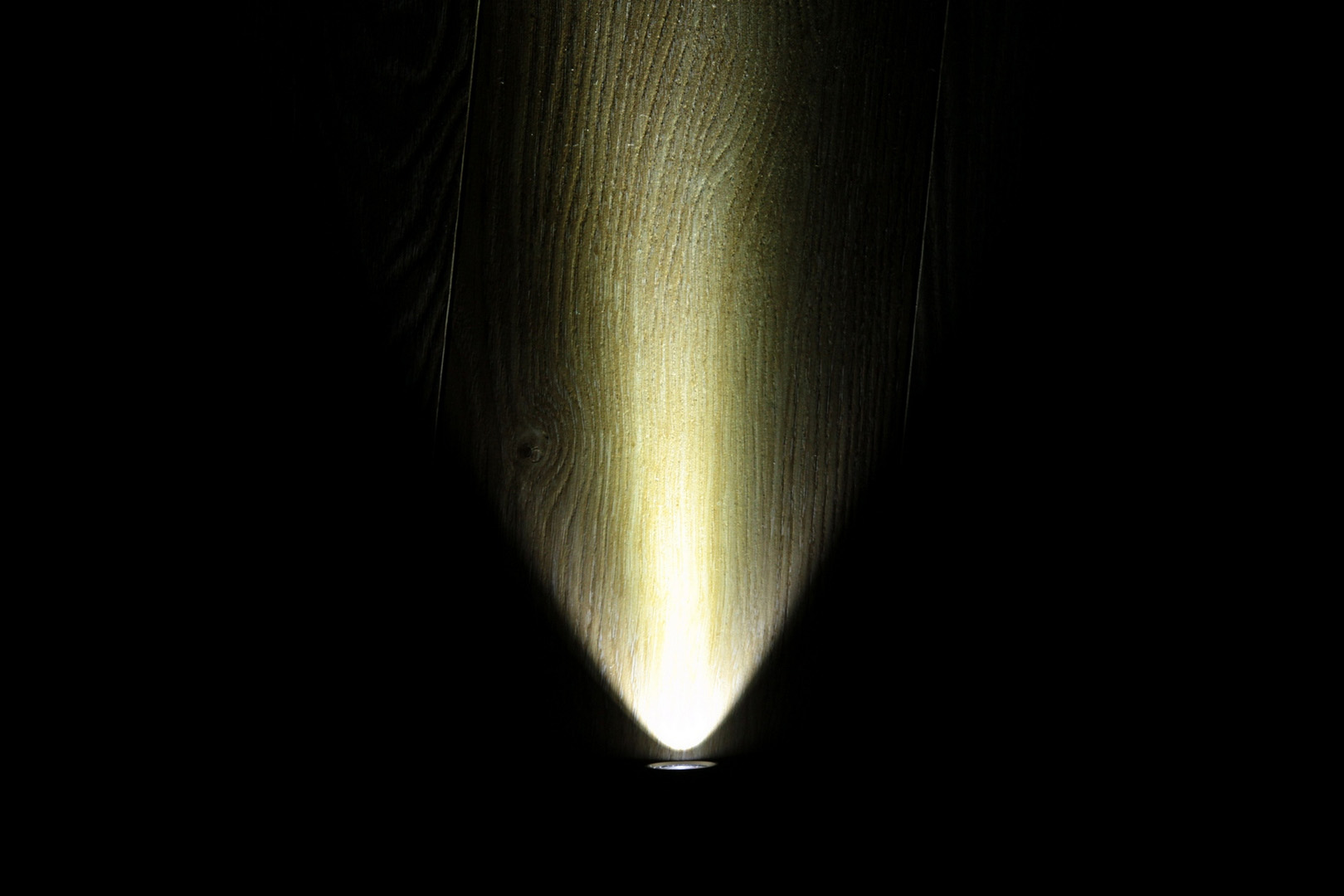 14500 battery provides decent brightness, you can look quite away from you in this mode, and blind anyone easily as well. Output is really surprising for such a compact light. With AA inserted, max brightness is on the level of other similar sized lights, but still ok for most need.
There is a really strange situation, which a lot of people complain about – unreasonable giant gap between high and turbo. There is no explanation why Klarus didn't set High on the level of stepdown from turbo. If your needs are on the level "turn flashlight on and keep on using until battery is down" that`s ok, after 2 minutes of stepdown you get decent level you can rely on during about hour, good stabilized level. But when it is "turn on, then off and repeat" your runtime will be really shorter.
For the rest, again, light is stabilized, turbo is long enough and not symbolic. You really can use it.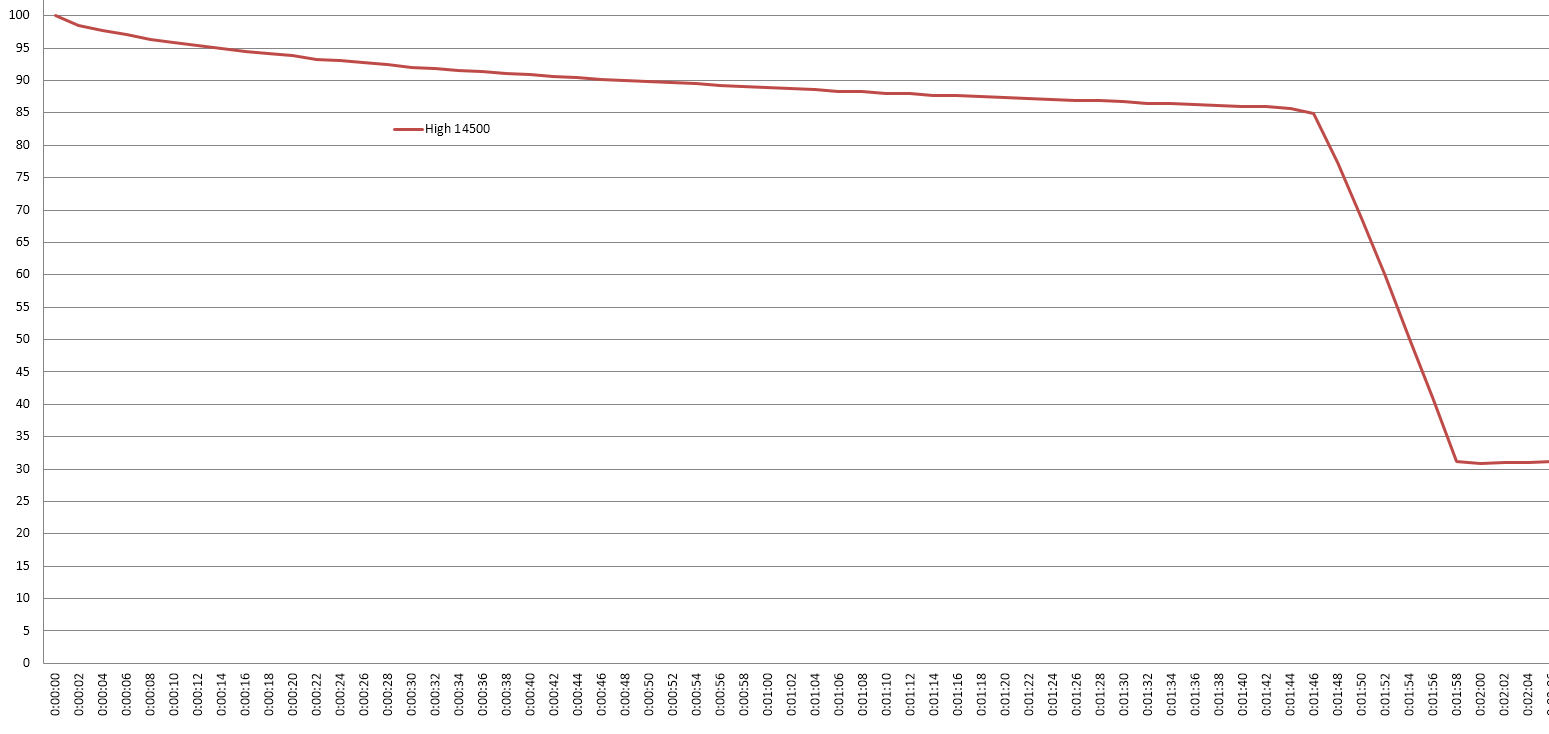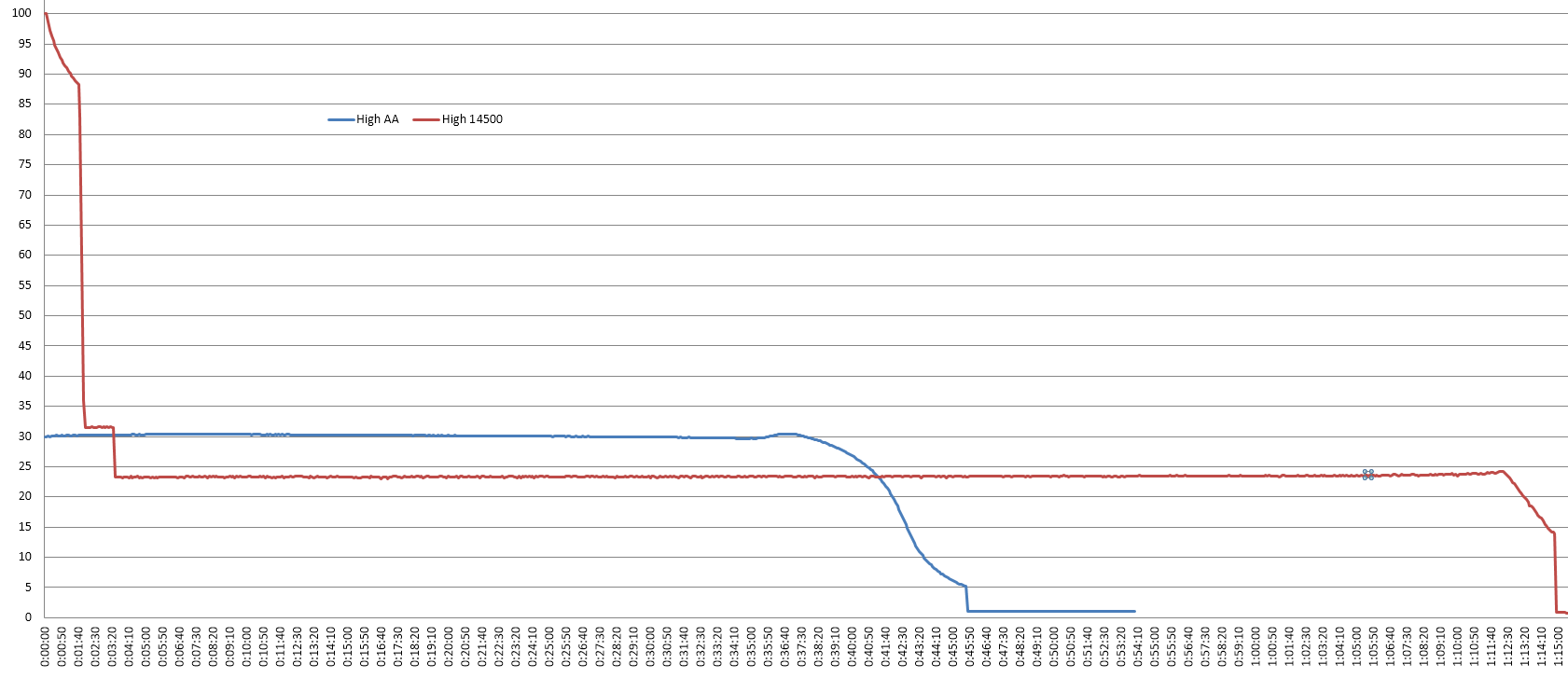 Ok, alive.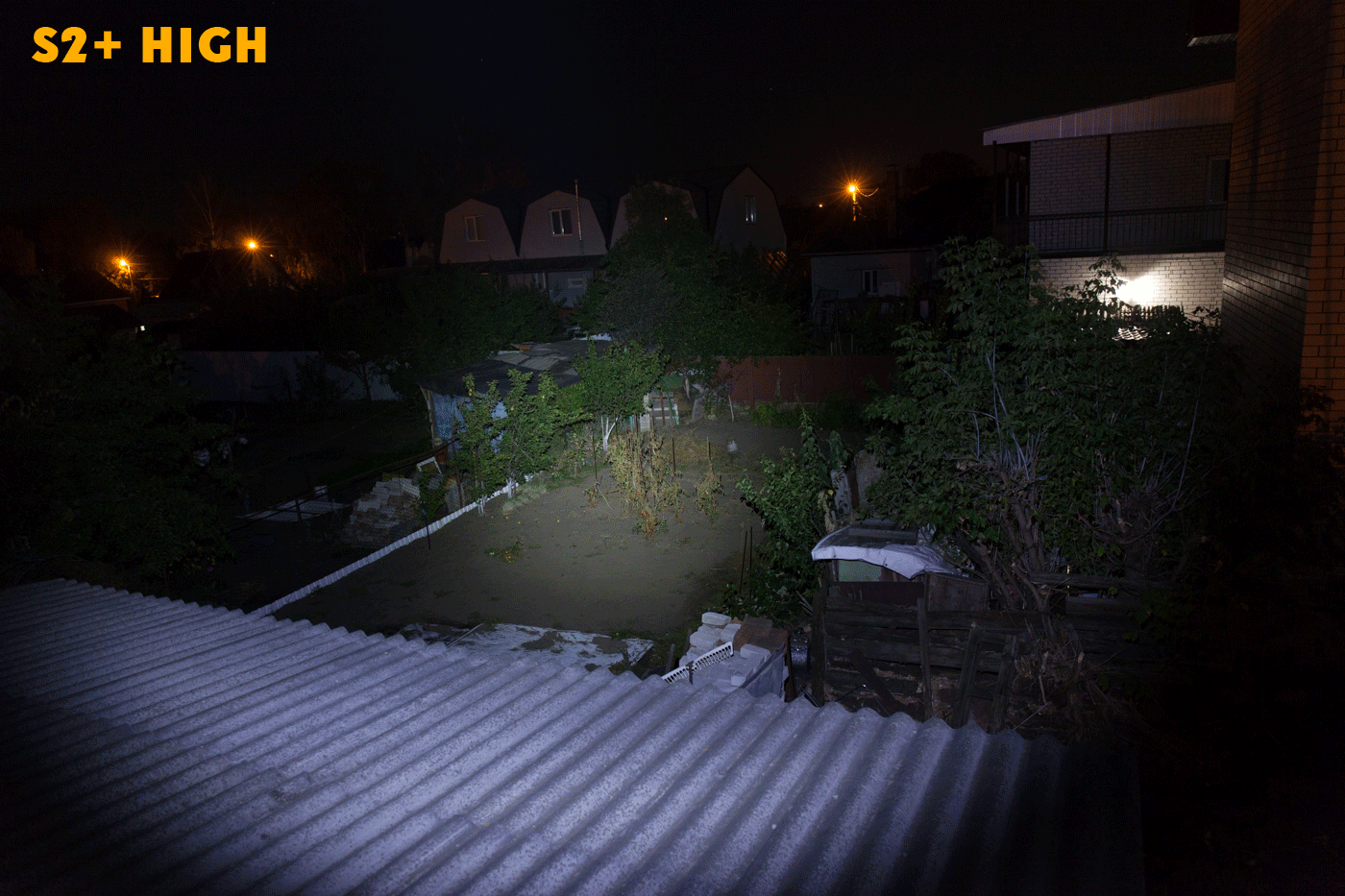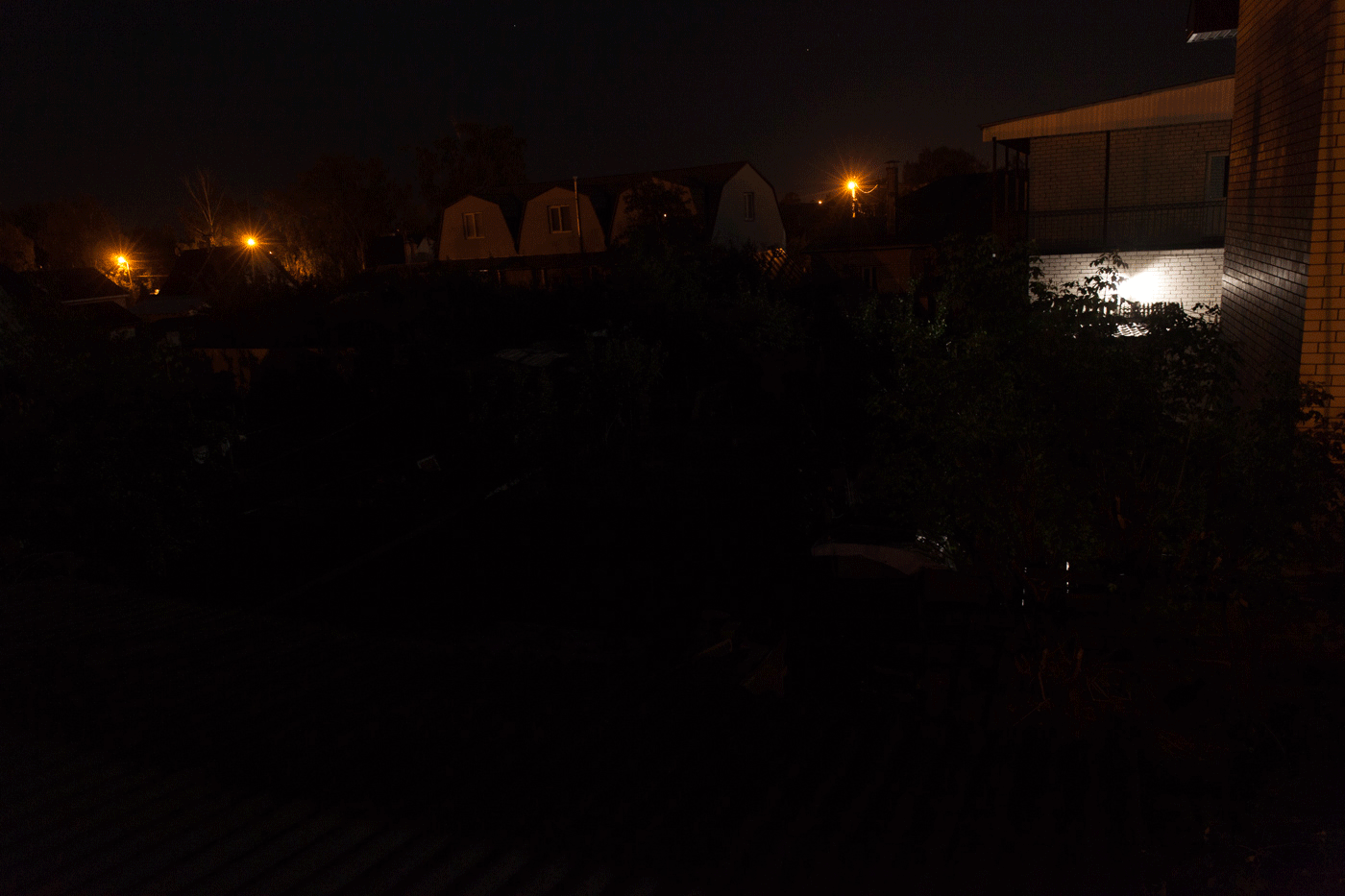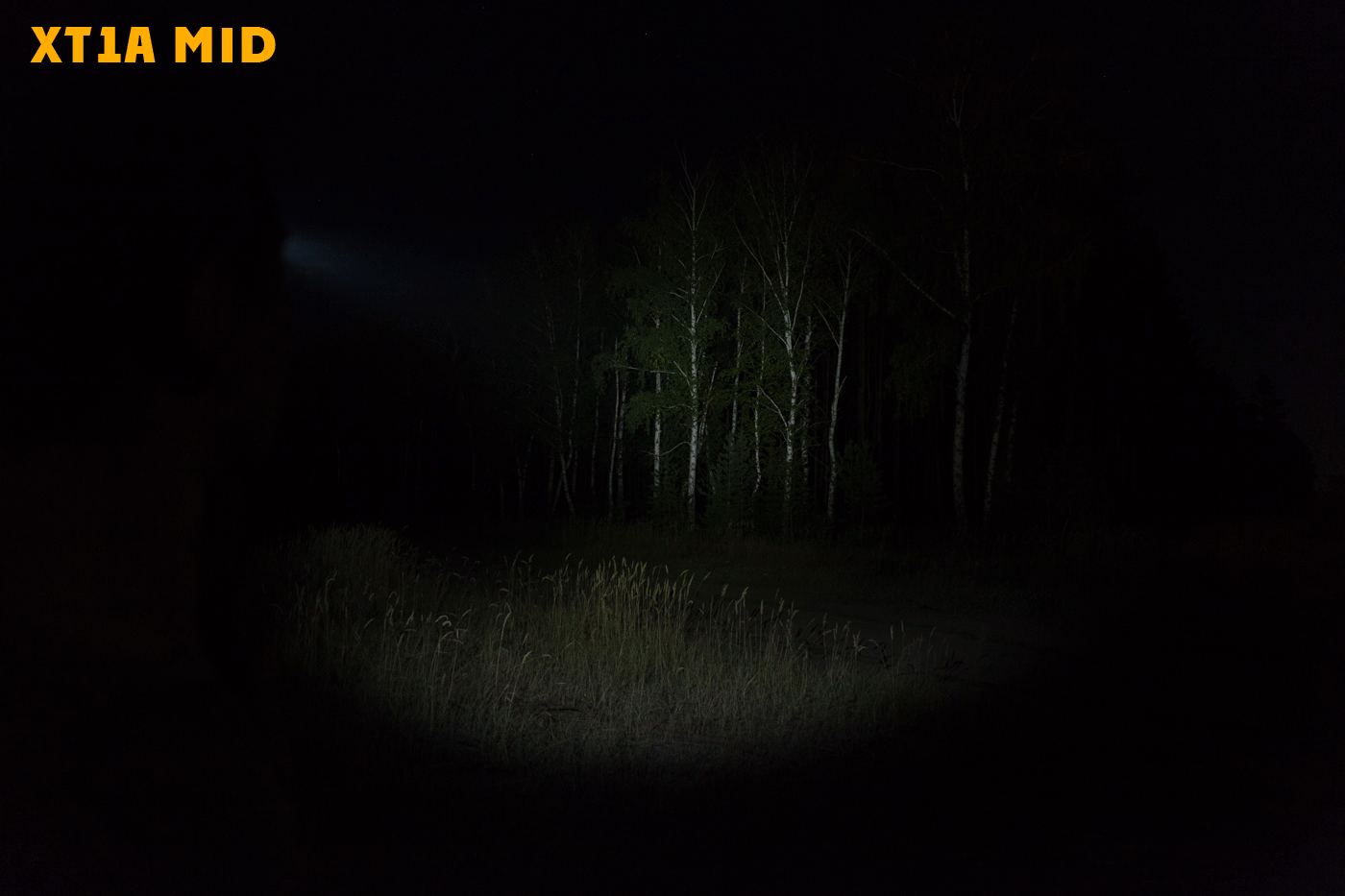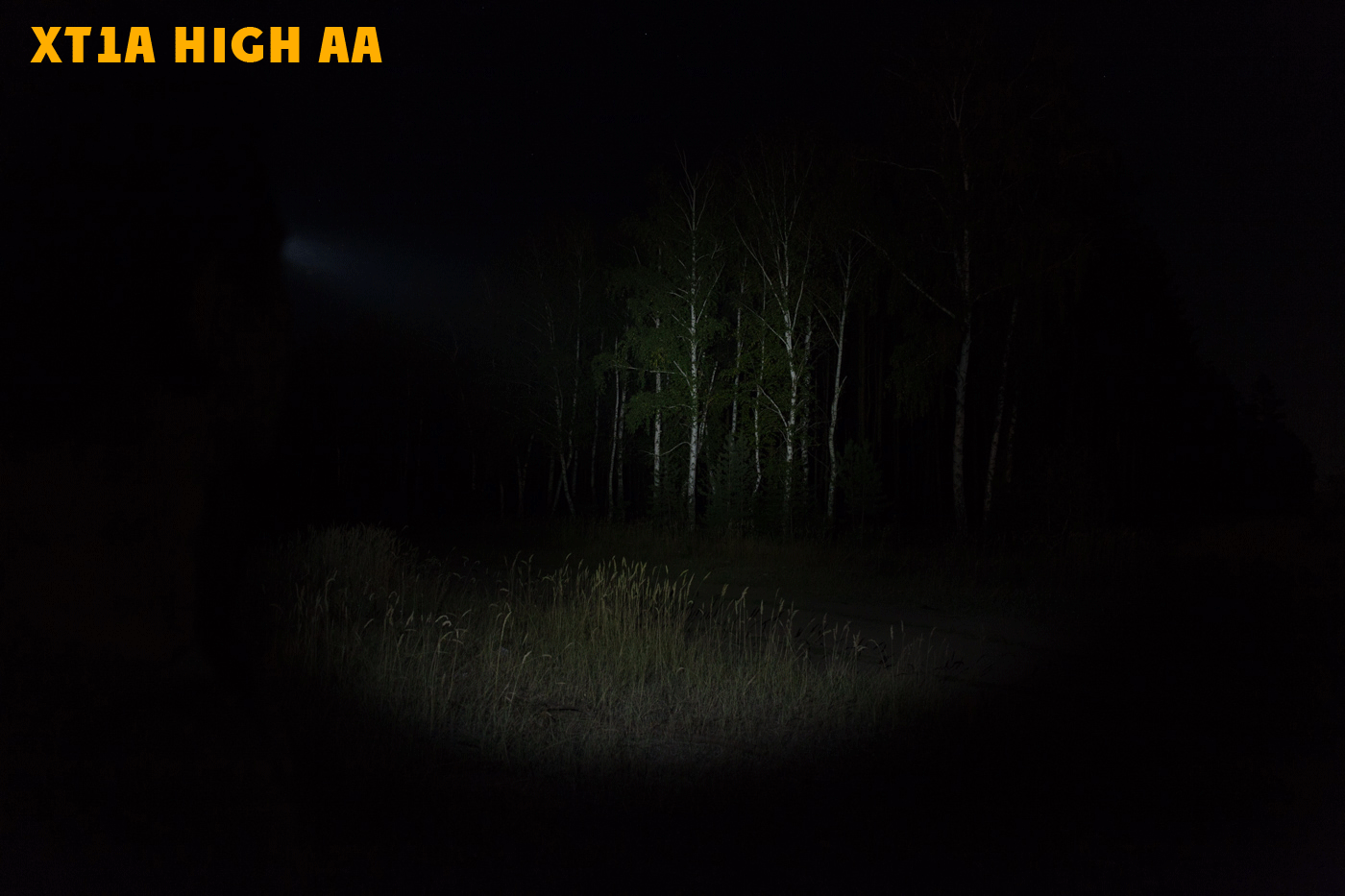 About 40-50m to that roof, btw here is video as well, good example to give a clue how Klarus XT1A performs.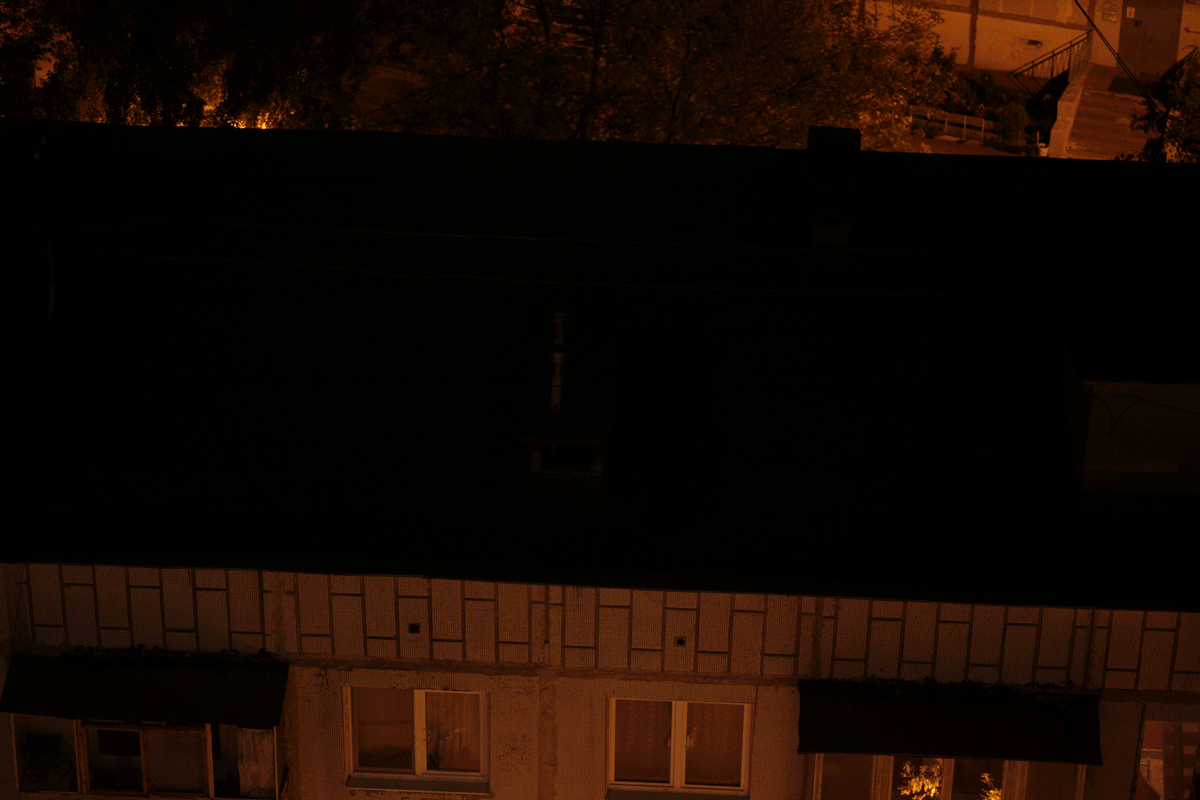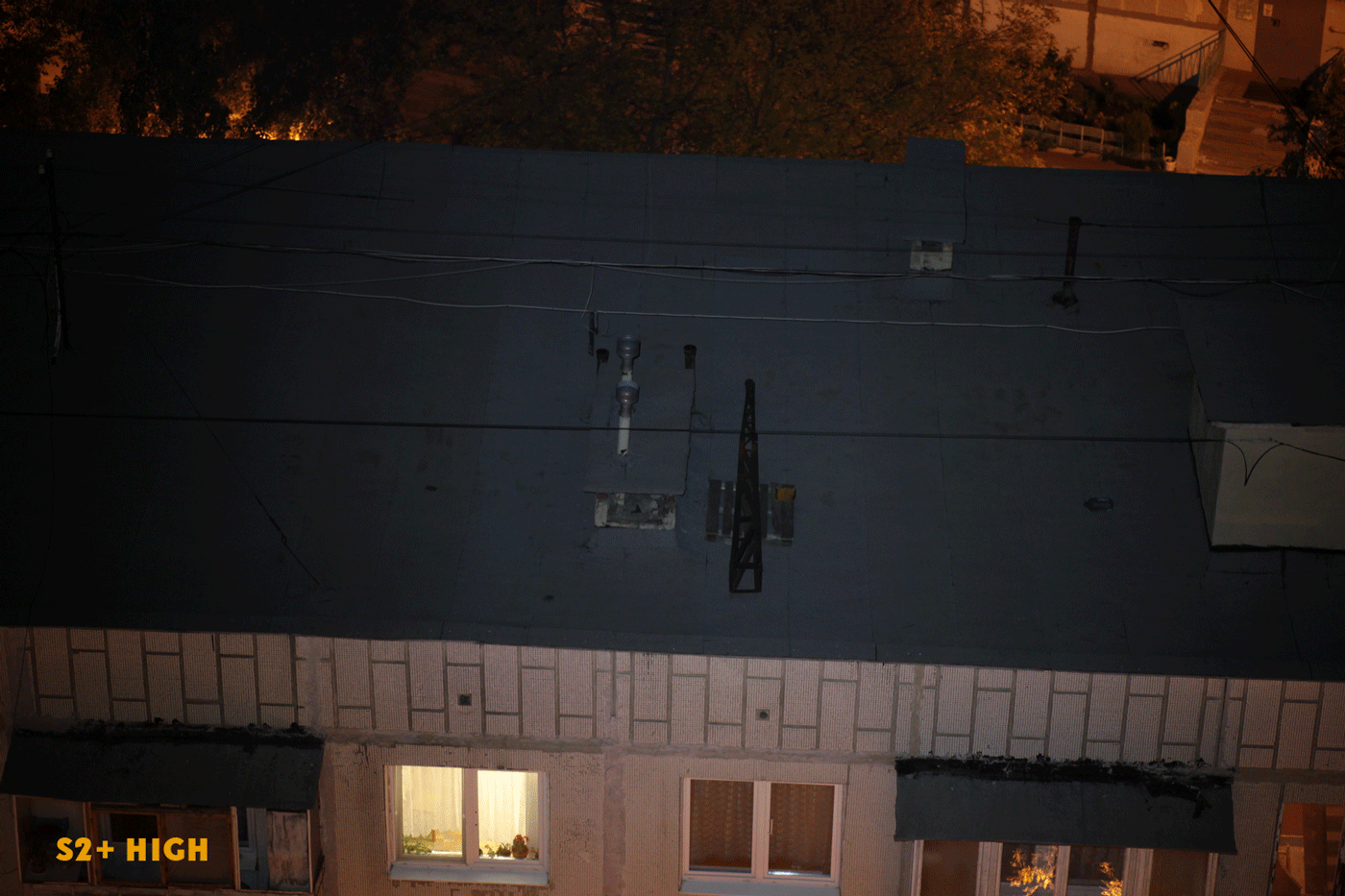 OVERALL IMPRESSION
I always liked XT model line, and this attempt to downscale it to AA size is reasonable, as this flashlight will be a good pair for full-sized tactical light.
The only (but most serious) CON for me here is giant gap between HIGH-TURBO for 14500 battery.
Of course, that is a specific flashlight. There are a lot of 18650 in this size, with much longer runtime. But all they are compact EDC things, and this is a tactical flashlight.
+ brightness and throw
+ 14500\АА support
+ convenient UI with pair of tailbutton and mode switch
+ shortcuts to low-turbo-strobe
+\- Klarus XT1A is a specific light. For some situation it`s better then other 14500 flashlight, for some worse.
- giant and senseless gap between High-turbo.
you can buy it here at Gearbest