Sofirn SC31

I was kindly offered this light for review by Sofirn. I have made my best attempt at keeping all remarks honest, fair, and impartial.
Packaging: the SC31 arrived in a nice sturdy retail box a 2200 mAh Sofirn-branded battery and a micro USB charging cable.
LED Tint: like most flashlights I've seen from Sofirn, the LED tint is around 5350-5700K, just on the cool side of neutral. Being an XP-G3, there is a little bit of tint shift, but the light orange peel reflector (woohoo!) helps to smooth that out (good choice on the reflector, Sofirn!)
Modes: the eSwitch of the SC31 provides a nice, simple UI. Click to turn on, click to turn off. To change modes, just hold down the button while the flashlight is on, and release once you've gotten to the desired level. Double-click for strobe (whether on or off). While the flashlight is off, long-press the button to activate "breathing led indicator" (fading blue lights beneath the switch cover). The indicator LEDs also serve as a battery indicator.
Factory Specs:

| | | | |
| --- | --- | --- | --- |
| Mode | Low | Med | High |
| Spec Lumens | 10 | 200 | 610 |
| Spec Runtime | 179h 33m | 9h 7m | 2h 42m |
Styling & Build Quality: If you have a Sofirn tube-style light, the SC31 will feel pretty familiar. It is nice and compact, solid, and has good anodizing. The threads are square-cut and smooth. Where the SC31 deviates from the norm is the switch – it's a protruding rubber side switch in the middle of a stainless steel (?) plate. That arrangement makes the switch easy to find and activate, and in my testing I never accidentally activated the light. Another thing to note is that the battery tube is reversible, enabling the clip to point in either direction.
Runtime Measurements: Sofirn's measurements matched mine fairly well, though I noticed slightly lower lumens. I don't have a professional integrating sphere, so my measurement are estimates (of course). My light started out around 567 lumens for 5 minutes and then slowly ramped down to 369 lumens. It slowly ran down until around 2 hours and 45 minutes when it appears that the battery was petering out. At just shy of 3 hours, the SC31 stepped down to 3 lumens and continued to run for another 15 hours or so when I aborted the test. At that point, the flashlight was still dimly lit. The battery measured around 2.73V. I used another light (without LVP) and ran the battery down to 2.52V and then stuck it back in the SC31, which did turn on. I had/have my concerns on whether the SC31 will fully shut off when the voltage gets too low. But I noticed a post by Sofirn (here) which states that the flashlight will turn off at 2.5V. I suppose I should have ran the battery just a bit lower to find out.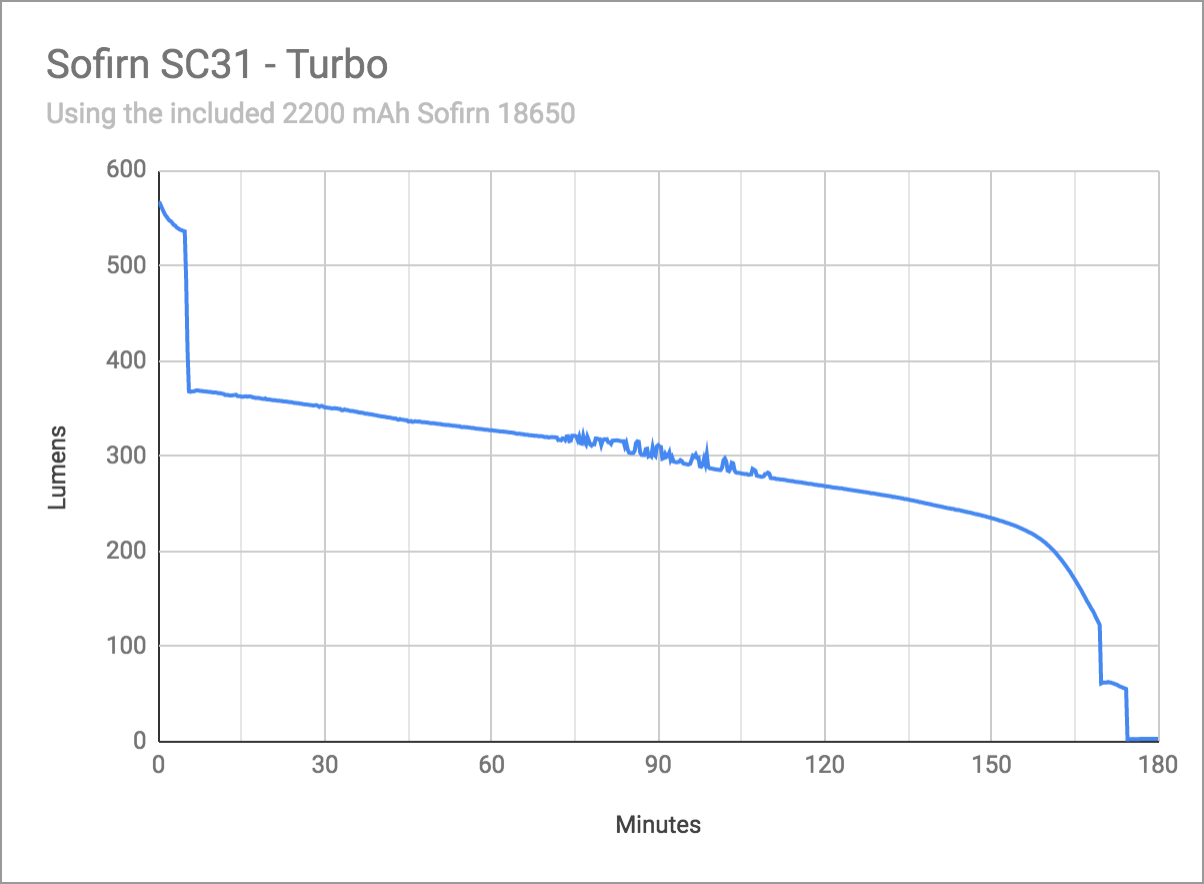 Conclusion: Some BLF'ers will yawn at a 600 lumen flashlight. But honestly, I think it's makes for a good, safe but high output that's not going to burn your hand. With the included cell and built-in USB charging, this seems like a great flashlight kit for the "average Joe" that doesn't need 30,000 lumens to go walk the dog. And at the time of this writing, the SC31 kit can be found on Amazon for $17.86. Considering you get a well-built light, a battery, and built-in charging, that seems like a heck of a deal.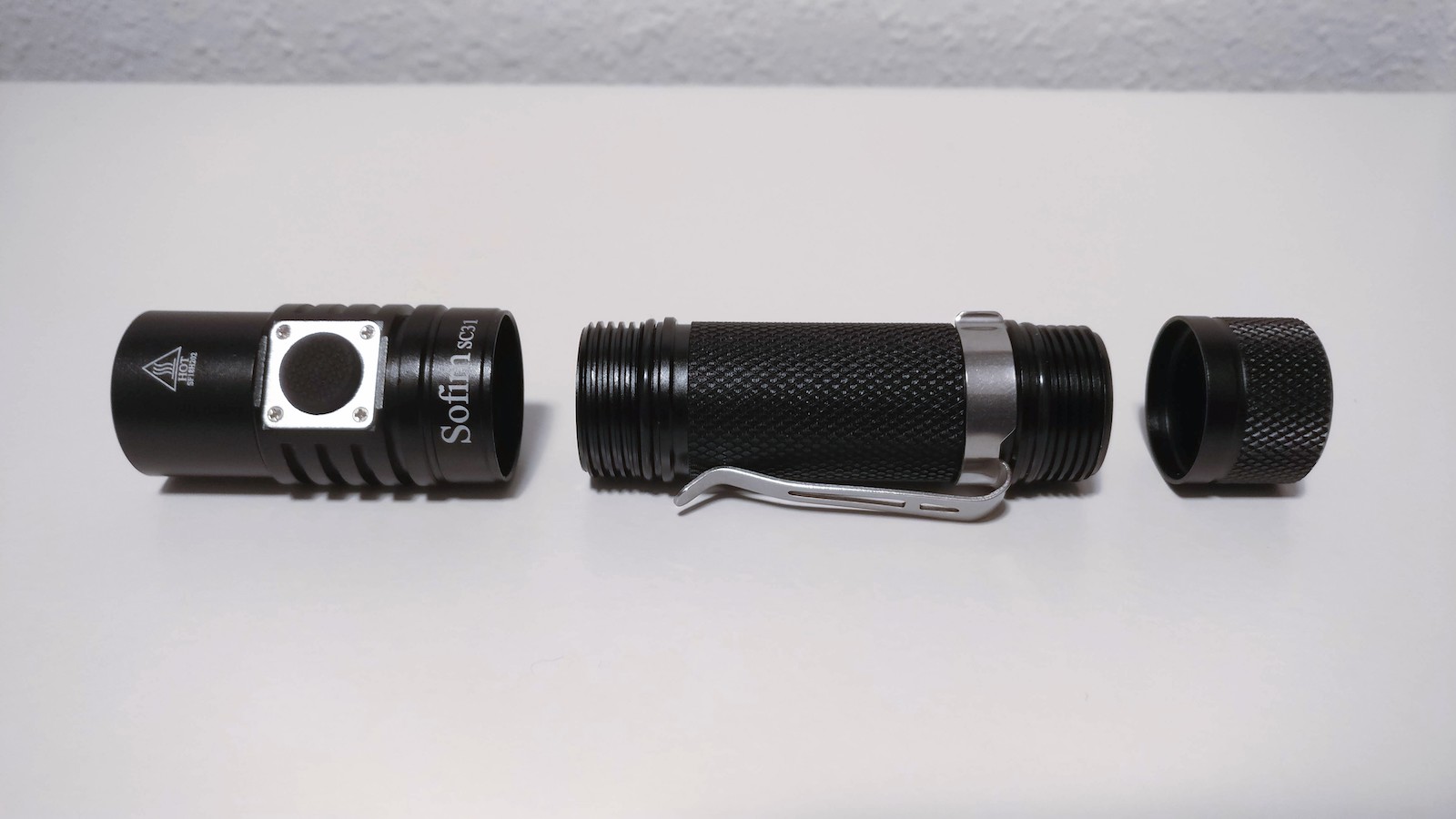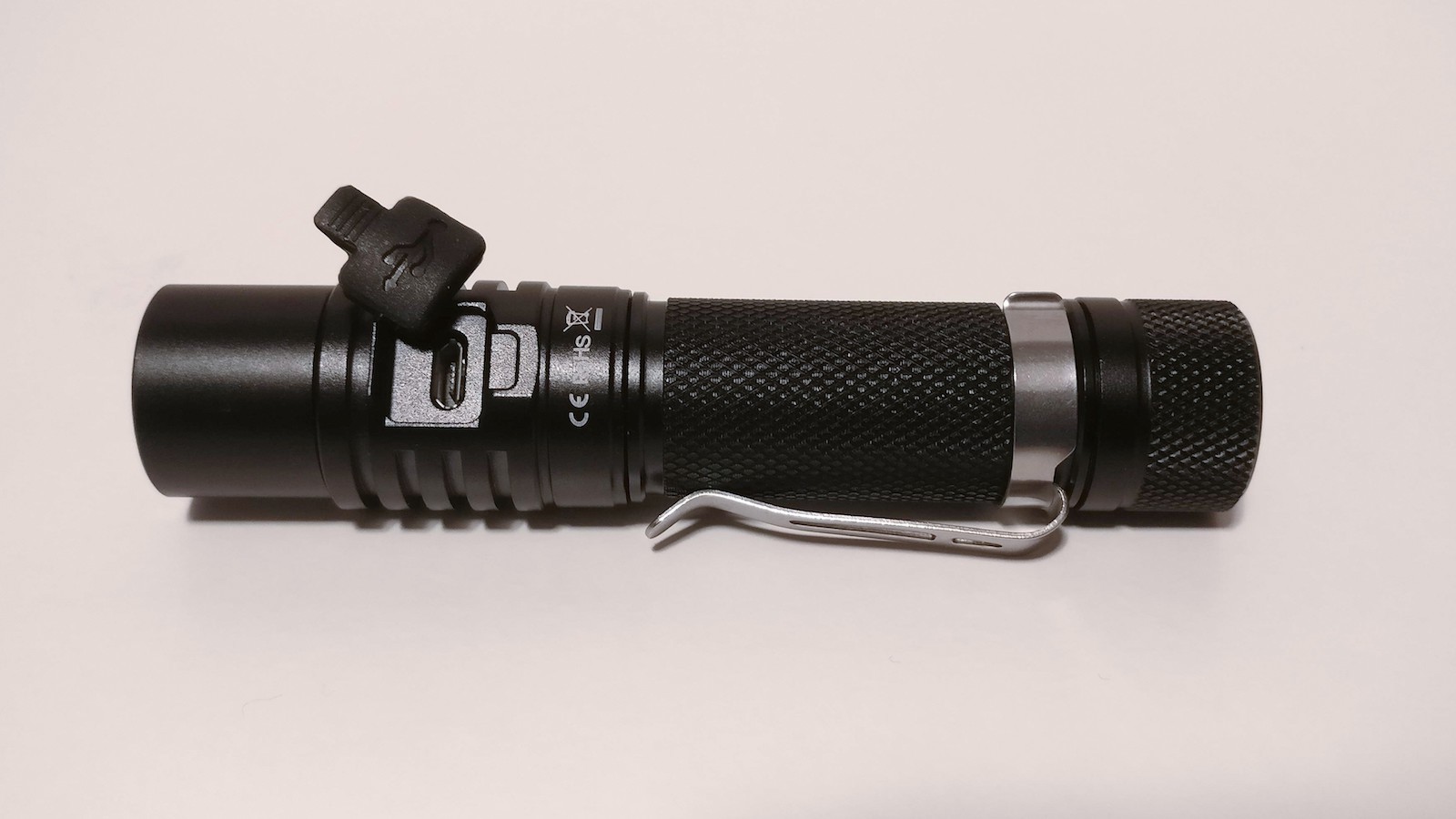 .
.
And now for some comparison shots:
.
Left to right: Sofrn SF14, Sofirn SP32A V2.0, Sofirn SC31, ThorFire TK15, and Convoy S2