*PACKAGE AND APPEARANCE
*
I got my review example right after the very 1sts flashlights left assembling line. So there was no package at all, just flashlight as is. But specification and my experience say that you`ll get the same yellow-black paper box, like in case of most other nitecore flashlights.
And set will also include holster, manual, pair of 2600 mah batteries, lanyard, manual, spare tactical ring and charge adaptor.
So, all I can give you here is nothing but some words.
Speaking about appearance, MH40GTR a 2×18650 longthrower, very popular sort sort of flashlights. I also own another qiute fresh modet, MT42 and they are definitely different. Last one is much more compact. MH40GTR is not a sort of really big 4×18650 throwers with about 12cm reflector, but its size is a vivid sign of good potential, you may expect a lot from flashlight with such head width. And (spoiler), for 2×18650 thrower, MH40GTR performs really good in matter or light.
Some comparison with other recent Nitecore flashlights, which looks quite modes standing aside MH40GTR.

But don't be mistaken, MH40GTR is not bulky at all, but well balanced and convenient in grip instead.

Tail is usual. Tailbutton is soft and clicky, no problem with blind find.

Both spring at tail and head (great, no contact plate here! Flat-top batteries welcomed) is less than medium width, but I still consider it to be ok for such brightness.

Threads are well lubricated.

Knurling is unusual. Good old tiny rhombic near head, than goes smooth part. As diameter here is less, it forms kinda convienient for grip"saddle", and there goes pair of concentrical grooves at tailcap. Tactical ring can be placed in one of them.

Head is long because 1st 4-5 cm of it cover charge port. I don't know the reason why Nitecore R&D team voted for so old "pin-in-a-hole" instead of micro USB\type-C charge standard. I always considered this oldfashioned charger to be mostly useless. You will not carry this charge adaptor with you, but leave it at home. And in most of cases you already have separate battery charge at home, which makes this built-in charge feature useless. And as that`s not micro-usb, you cannot charge it anywhere – not from powerbank, neither from car or from any other power outlet.

Yeah, as is, I must notice, build-in charge port has solid construction. Twisting part of head reliably covers it.
But still, I see no logic in this. They might place side button and charge-port at opposide sides, like in any other flashlight. This simple and so much used construction would positively influence on convenience of UI and charge process both.
Cooling ribs are excellent, deep and numeral. Here everything is as it supposed to be.

This time head is not sealed, you I used a chance to take a look into it. Nothing unusual. SMO reflector is 6cm wide and 5cm deep.

Bezel has some teeth, not really long like for tactical light, but you still can use them then your point of view is right, and you lack appropriate words to prove.

There is XPL-Hi on the bottom, good choice for thrower.

Ok, appearance is good besides "pin-in-a-hole" built-in charge.
Ooohhh…
That is really experimental. Really. I understand what R&D team wanted to make, but dont think they succeeded.
Yeah, it is simple and is like regular tail-button flashlight with separate turbo. In theory it is good, you have this turbo, and you can set another mode from High-Mid-Low-SOS-Strobe.
But in reality there is no way to start from this set mode (for example Low), each time you have to turn head into turbo position or your preset will be moved to next mode, like SOS from LOW. And as there is no memory mode, that is uncool.
And I also don't feel like it`ll be easy to operate one hand with this UI.
If you are not that sort of user who constantly jumps from one mode to another, that is no problem.
But if you want something more – this UI will be a challenge for you to get used to.
Ehh, simple side button would eliminate all these said above. But there was no way to place sidebutton because for some strange reason engineers did put simple rubber plug upon charge port. And with twisting metal cover there is no way to place sidebutton there.
PERFORMANCE
Of course, only CW.
Light distribution is excellent, tiny "piercer" hotspot.
Heat dissipation is good, MH40GTR has head really big enough to successfully deal with heat in turbo mode, so cooling doesn't affect turbo at all.
Stabilization is excellent. Stepdown is moderate, light decreases to good level about 1300lumens.

But, there is one more uncool feature – I haven't seen any discharge indication at all. And, personally, I think that this gap between Turbo and High can easily fit one more mode at about 700-800 lumens.
The only feature that I don't have any complaints about is light itself, throw ability. At 50m distance Nitecore MH40GTR produces visible light with Ultralow mode on!
Just see my video review, there will be footage from 150\400m range.
50m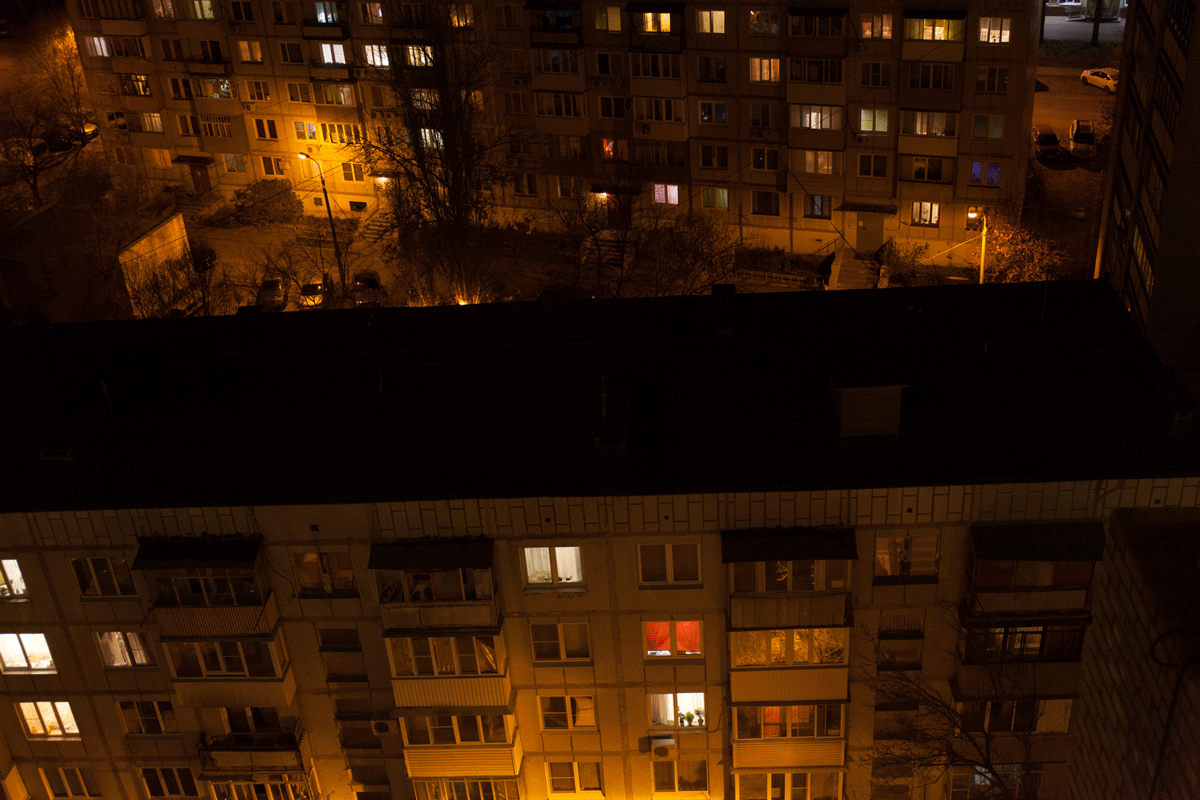 150m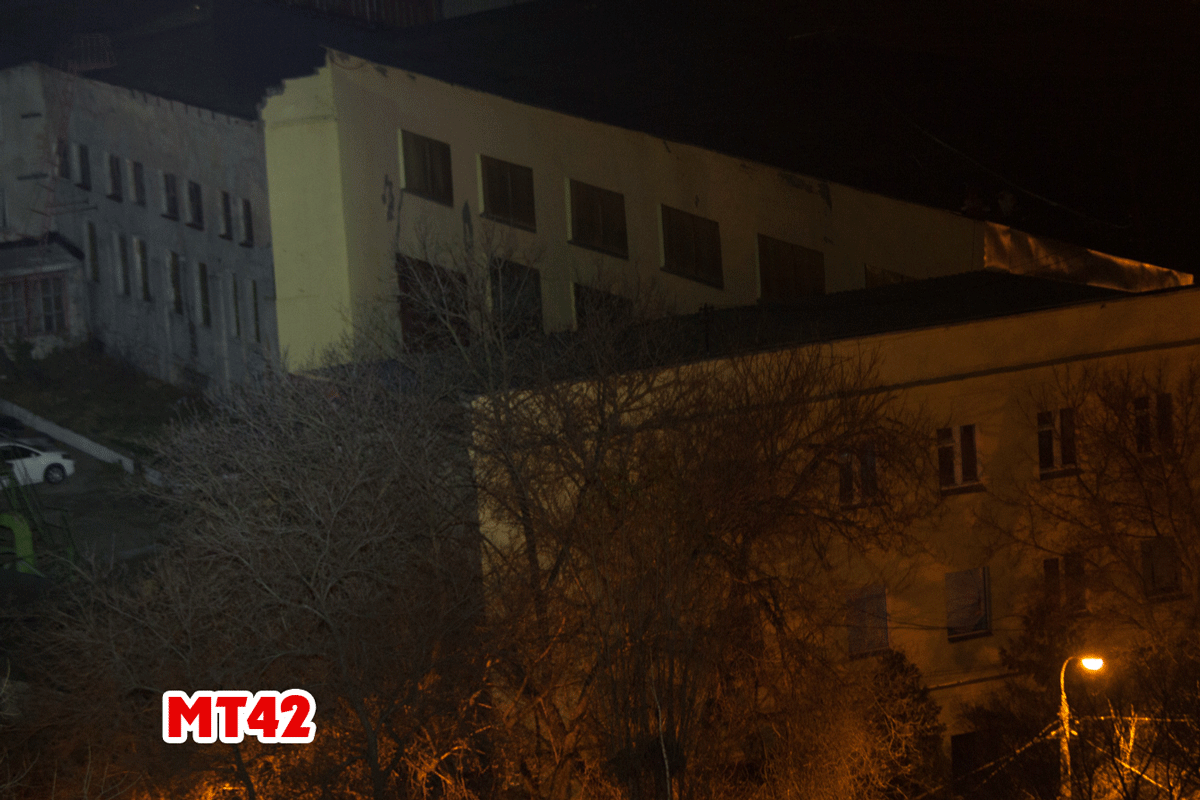 here is video review, you can see live video footage there at the final part of it

OVERALL IMPRESSION
Very, very mixed impression. I really believe that Nitecore produced anything that could be compared with MH40GTR in throw. I tested several 2×18650 throwers, and this one is among the very vest of them. It lets you comfortably operate within range like 500m with nice stabilized light.
But then enters quite doubtful UI, oldschool charge plug and no discharge indication.
It`s like mixture if tesla and model T…
If you prefer one-tailbutton lights, you`ll easily get used to this ui, I suppose. Or if you don't constantly switch from Low to Turbo, then to some other mode, then to another one.
+ excellent throw ability
+ you can expect good build quality as this is Nitecore product.
+ built-in charge feature, so rare for 2×18650 flashlights
+ appearance
+ stabilization
+ heat dissipation
+ instant turbo
+ 1 preset
- Pin-type sort of charge plug
- UI
- no discharge indication
you can buy here it at Gearbest
i found nice coupon for it: fonaru1 – 95.99$