Panasonic Alkaline Plus Power AAA CAN



Official specifications:


Voltage: 1.5V

Protects power (Storage time): up to 10 years.

The standard alkaline
AAA
cell in America from Panasonic.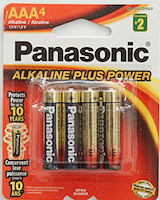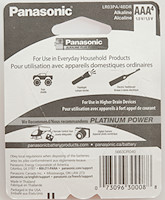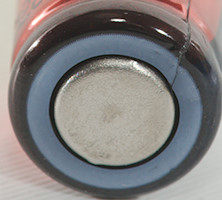 The curve is fairly standard
AAA
alkaline, except the peak in the 0.1A discharge curve. I wonder where it comes from, my load current during the discharge did not change according to the logged data It may be something with the chemicals in that exact cell.
Conclusion
This cell has slightly low capacity at moderate current (0.2A & 0.5A).
Notes and links
I got the batteries from: a Canadian appreciative of the work
HKJ
does and shares
How is the test done and how to read the charts
Compare to other AA/AAA batteries: Alkaline/NiMH/Lithium