Panasonic Super Heavy Duty AA CAN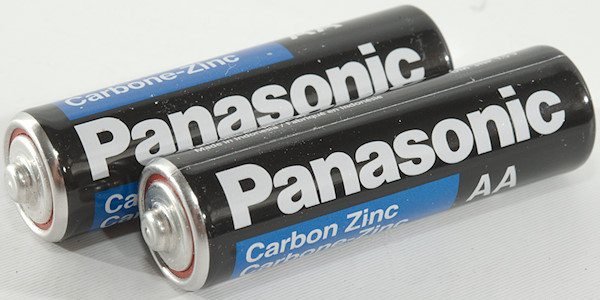 Official specifications:


Voltage: 1.5V

Chemistry: Carbon Zinc


This AA cell uses a rather old chemistry, this means fairly limited capacity.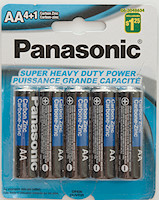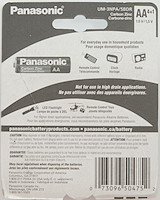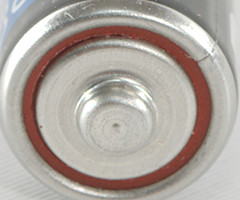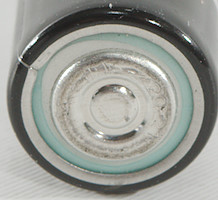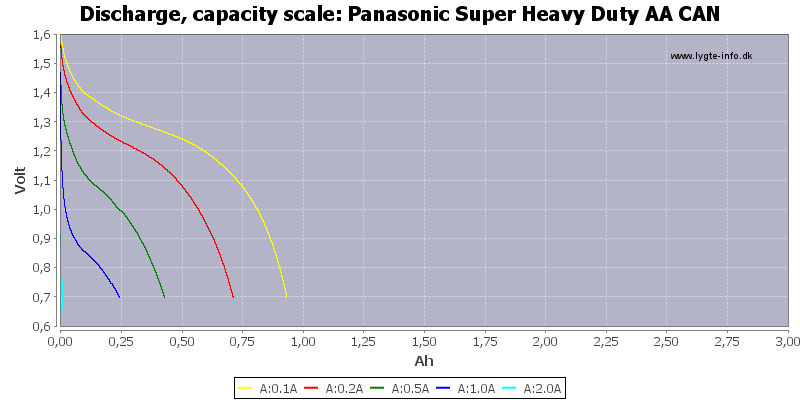 The capacity is not very great and the cell do not like higher currents.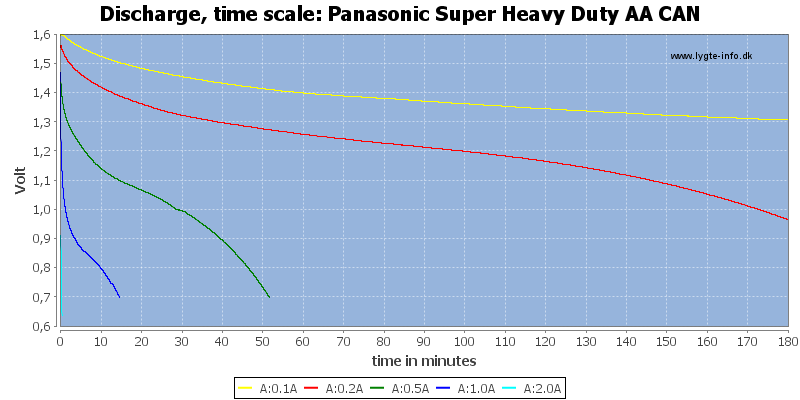 Conclusion
For a Zinc Carbon cell it works fine, but compared to alkaline it has less than ½ the energy.
Notes and links
I got the batteries from: a Canadian appreciative of the work
HKJ
does and shares
How is the test done and how to read the charts
Compare to other AA/AAA batteries: Alkaline/NiMH/Lithium