Soshine D 11000mAh (White)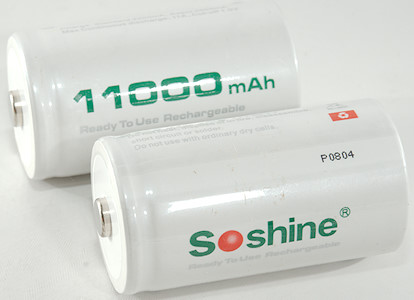 Official specifications:


Battery Capacity (Mfg Rated): 11000 mAh

Battery Chemistry: Ni-MH

Battery Form Factor: D

Battery Maximum Voltage: 1.4 V

Battery Rated Voltage: 1.2 V


Maximum temperature raise at different discharge currents: 1A:+1,0°C, 2A:+0,7°C, 3A:+2,0°C, 5A:+6,3°C, 7A:+9,4°C, 10A:+15,0°C, 15A:+20,1°C, 20A:+20,7°C
This is a full capacity NiMH D cell.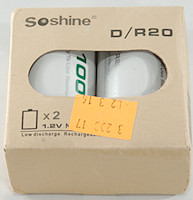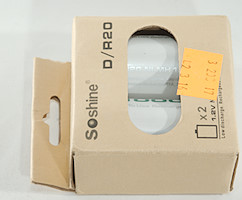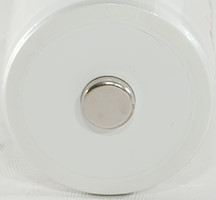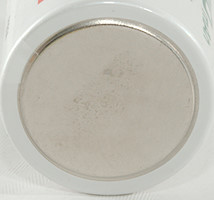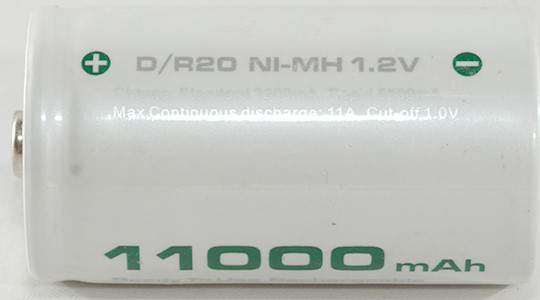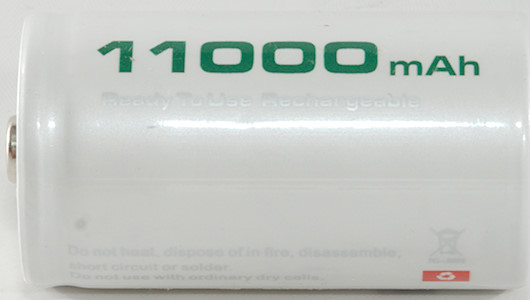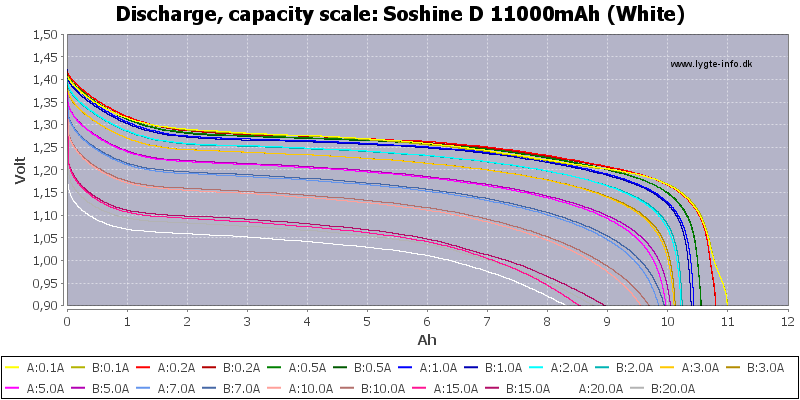 This is very nice discharge curves for a NiMH battery with the two cells tracking.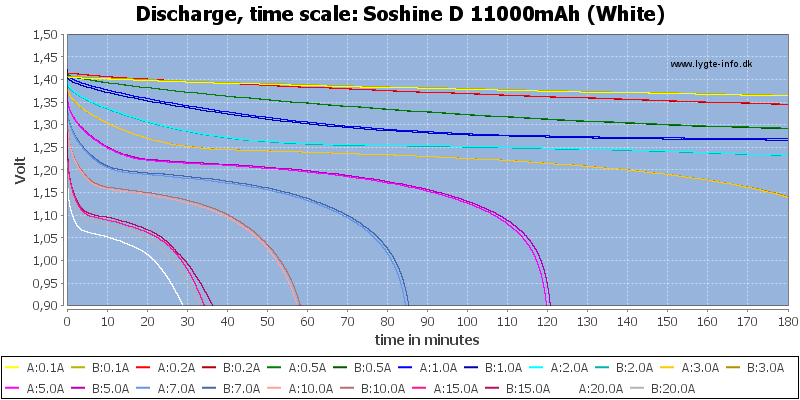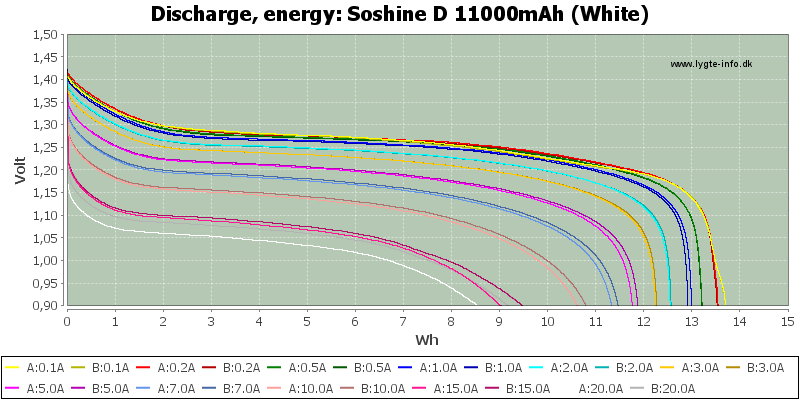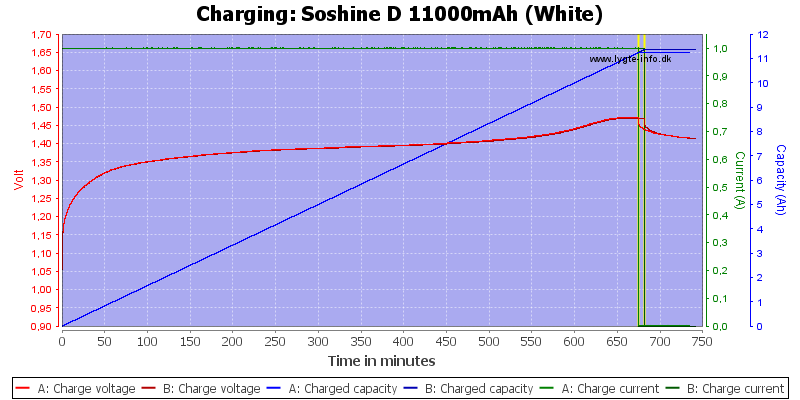 Conclusion
This looks like good NiMH D cells with full capacity (Some brands make low capacity D cells).
Notes and links
How is the test done and how to read the charts
Compare to other AA/AAA batteries: Alkaline/NiMH/Lithium
Compare to other C/D batteries: Alkaline/NiMH/Lithium