VBatty 32700 3.2V 7000mAh (Grey)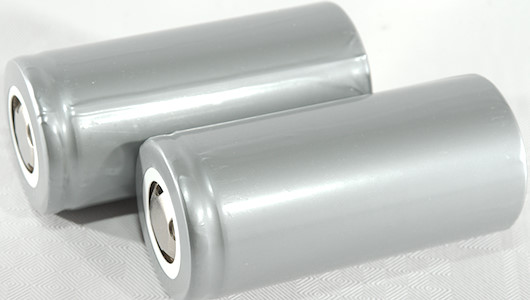 Official specifications:


Voltage: 3.2V (limit voltage:2.0-3.65V)

Capacity: Max 7000mah

Cycle times: about 2000 times

Size: 32*70mm

Max discharge current: 5C

Discharge current: 3C

This is a large LiFePO4 cell.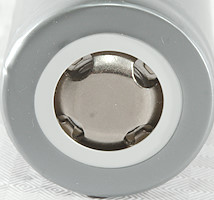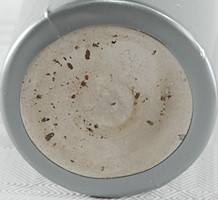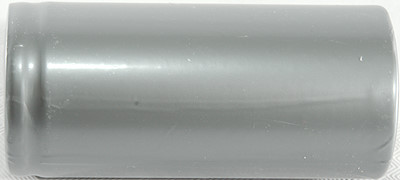 The cell do not have any markings on it.
The 7000mAh s a bit optimistic, but it is definitely 6000mA and discharge current do not really matter. The cells do not matches perfectly.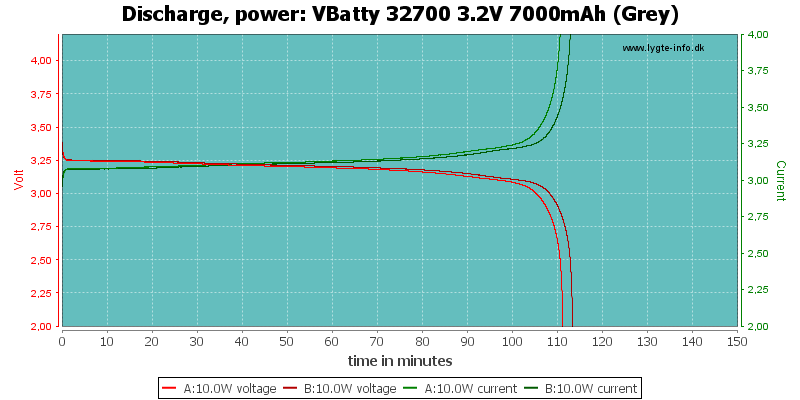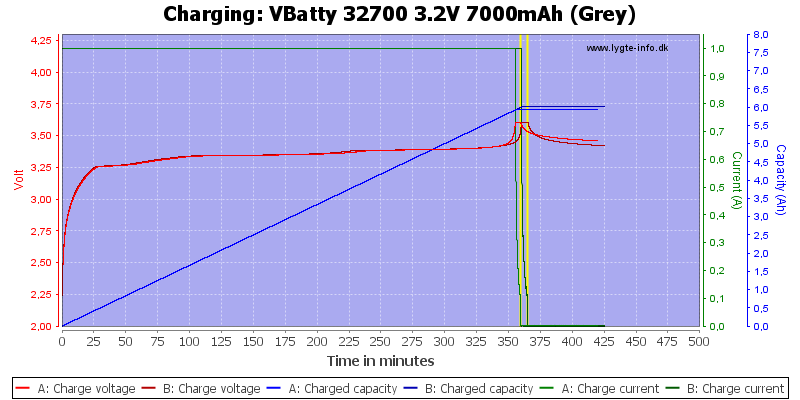 Conclusion
As usual with LiFePO4 the output voltage is fairly stable during discharge and with 6000mAh there is a fair capacity in the battery and this is also the case at 30A.
Notes and links
The batteries was supplied by batteridoktorn.se for review.
How is the test done and how to read the charts
How is a protected LiIon battery constructed
More about button top and flat top batteries
Graphical comparison to 18650 and other batteries
Graphical comparison to 26650 and other batteries