3rd and most recent model in Nitecore tactic pens model line.
NTP30 at Nitecore website
you can buy it at Aliexpress or AMAZON
PACKAGE AND APPEARANCE
As i can see, concept of design, that Nitecore use, has 2 separate packages. Well known yellow-black for mass-market, for regular stuff. And pitch black for limited edition, expensive stuff. TM10K, Concept2, NTK10 and NTP30.
I like that design at all, and how it looks like for NTP30. The only thing that i`d change is material of package, that should be the same thick cardboard as of NTK10. Package of NTP30 is rather thin.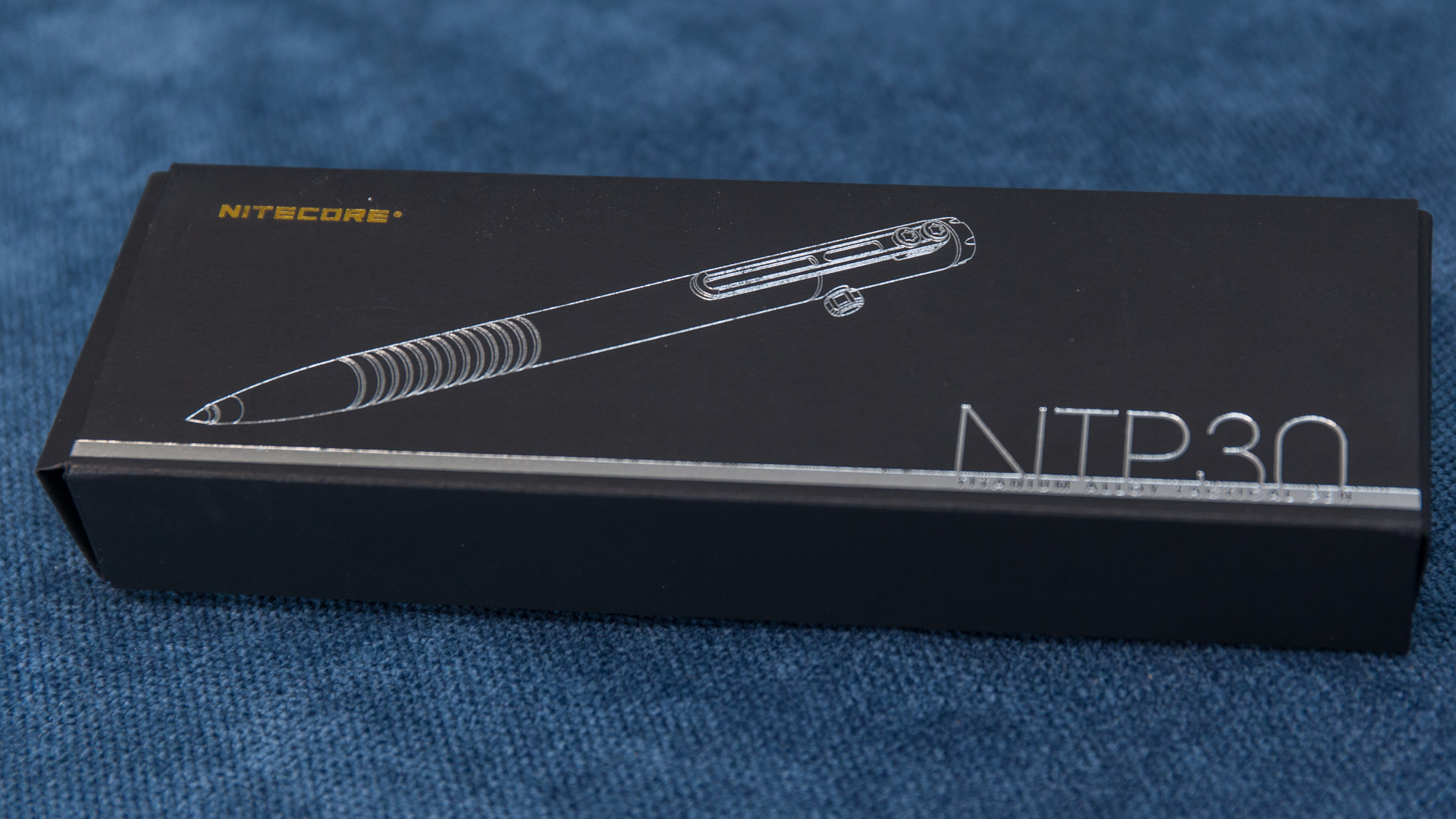 The orange tab deliberately contrasts with a strict and restrained blackness of package, illustrating the parts of the pen. Mostly senseless, but good looking part of package.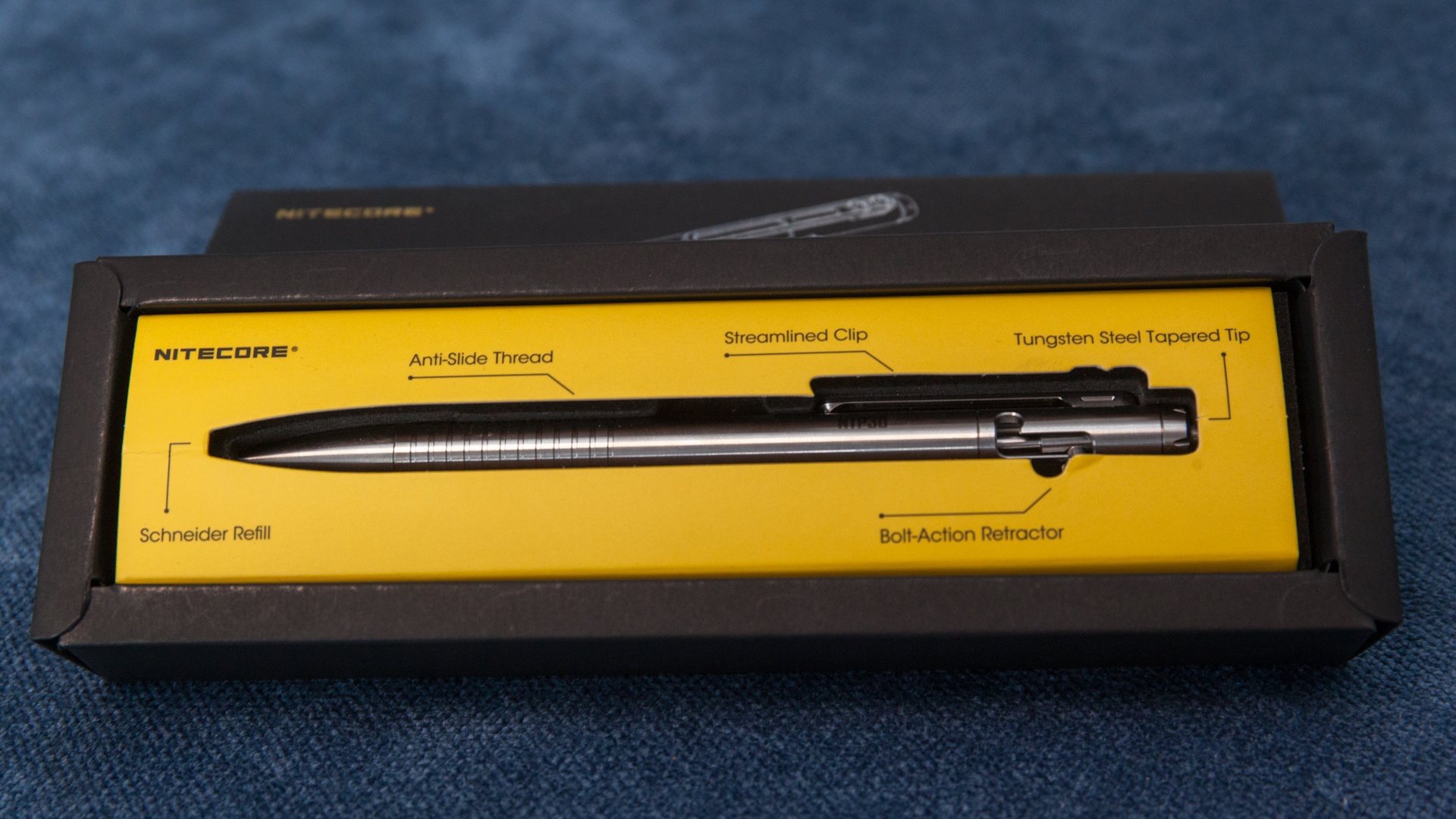 Well, here's the pen itself from different angles. Gray, shiny, expensive and expensive looking (for tactical pen). I have some other tactical pens, but this definitely has the best appearance.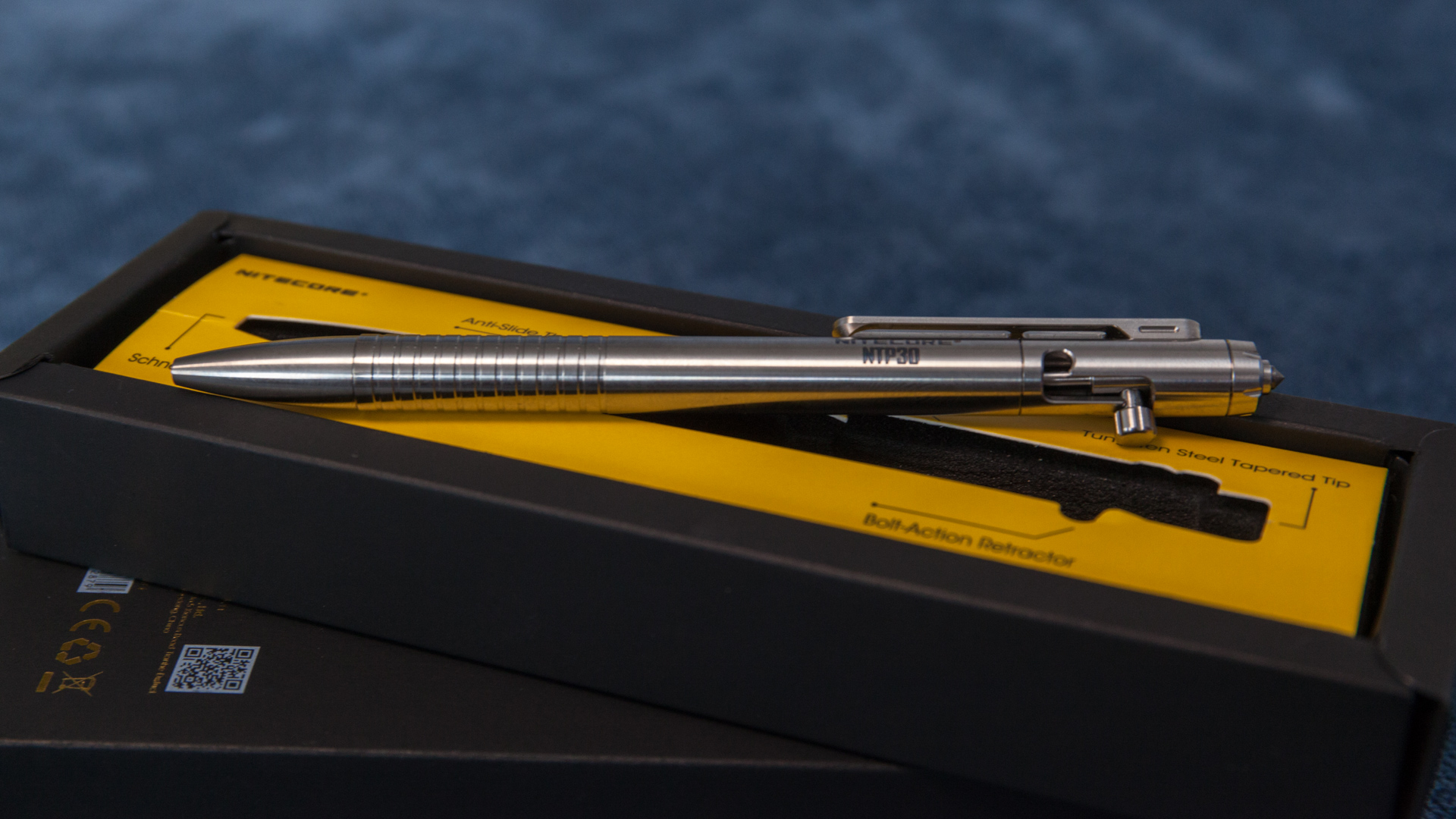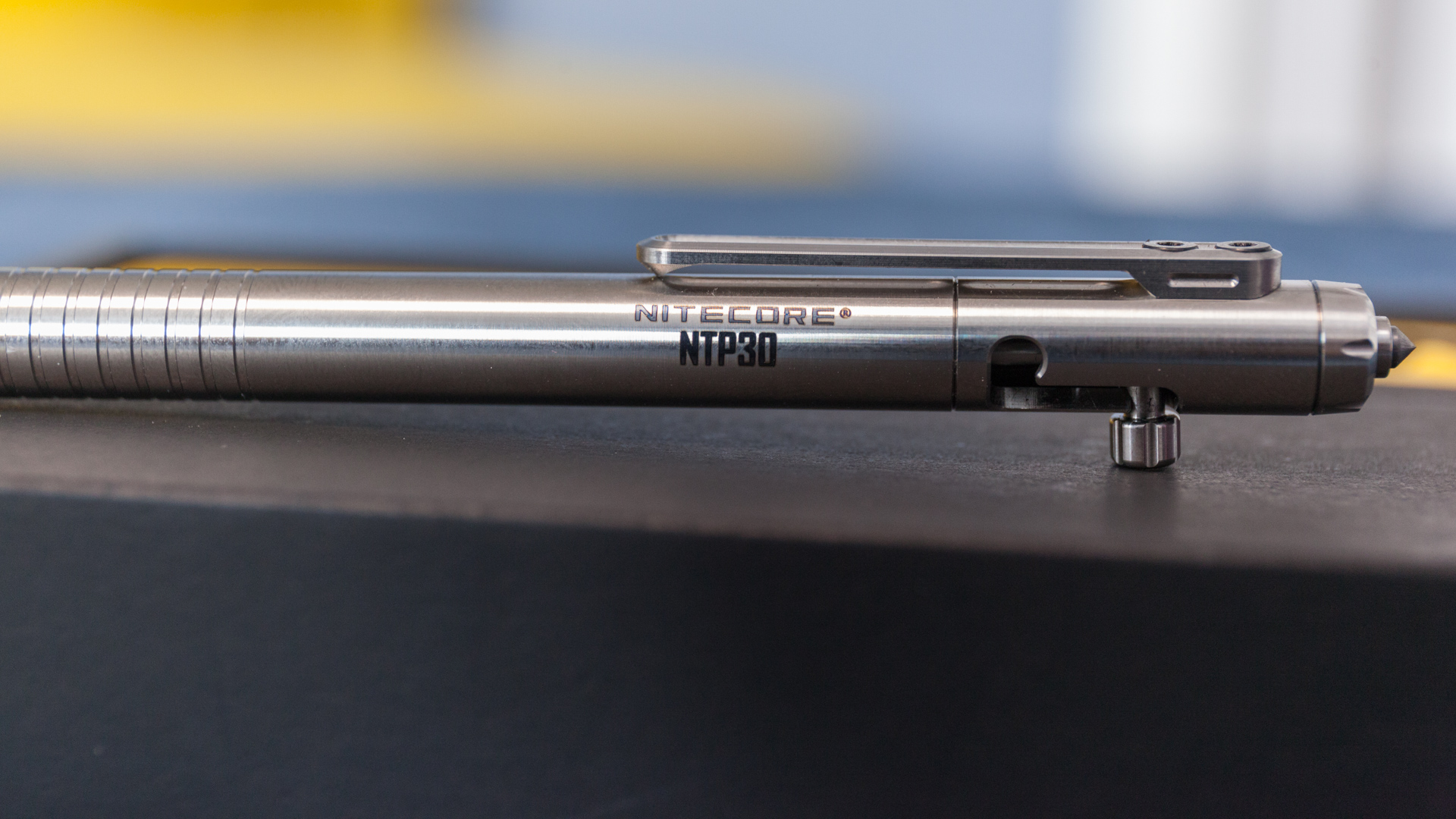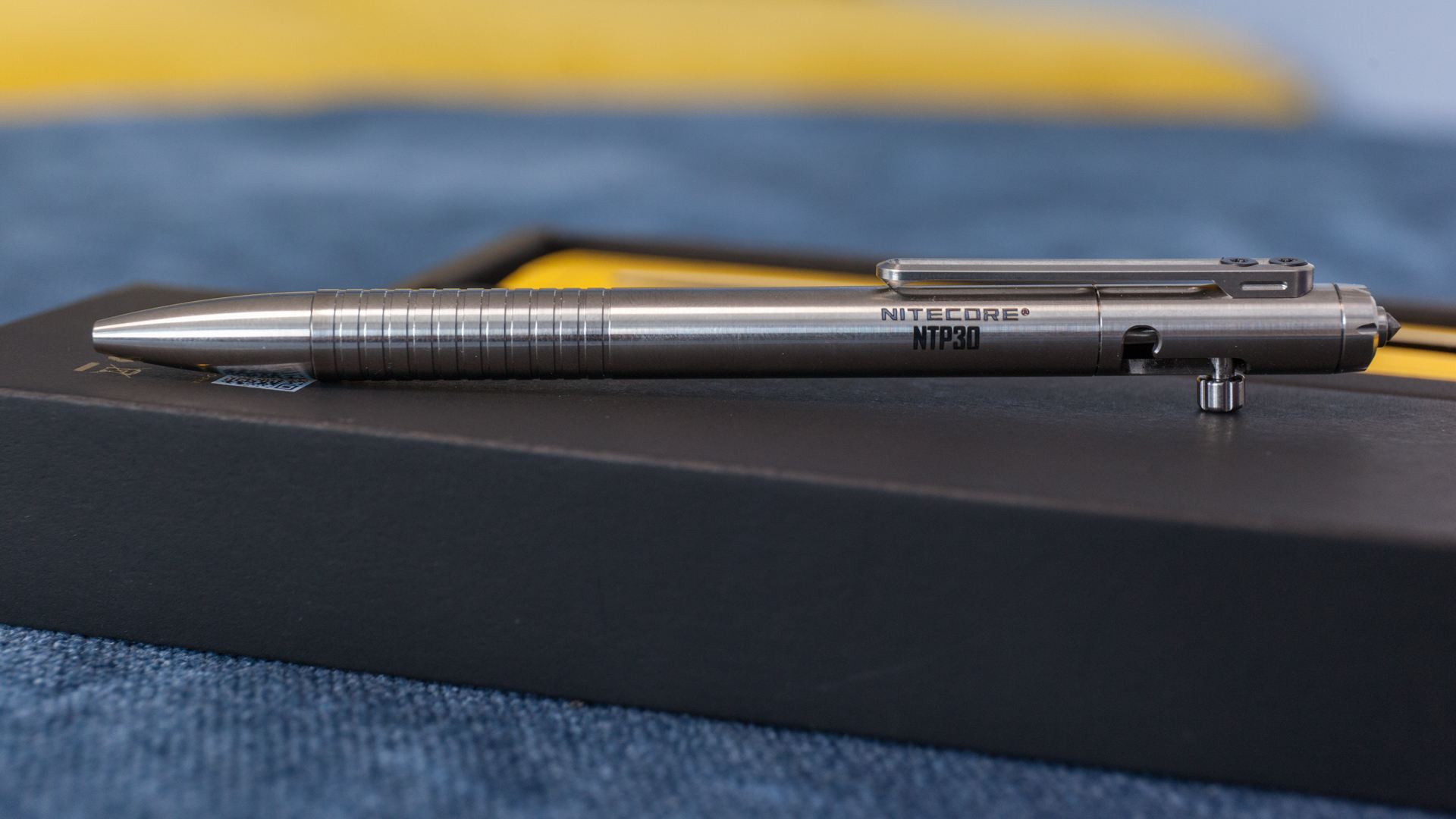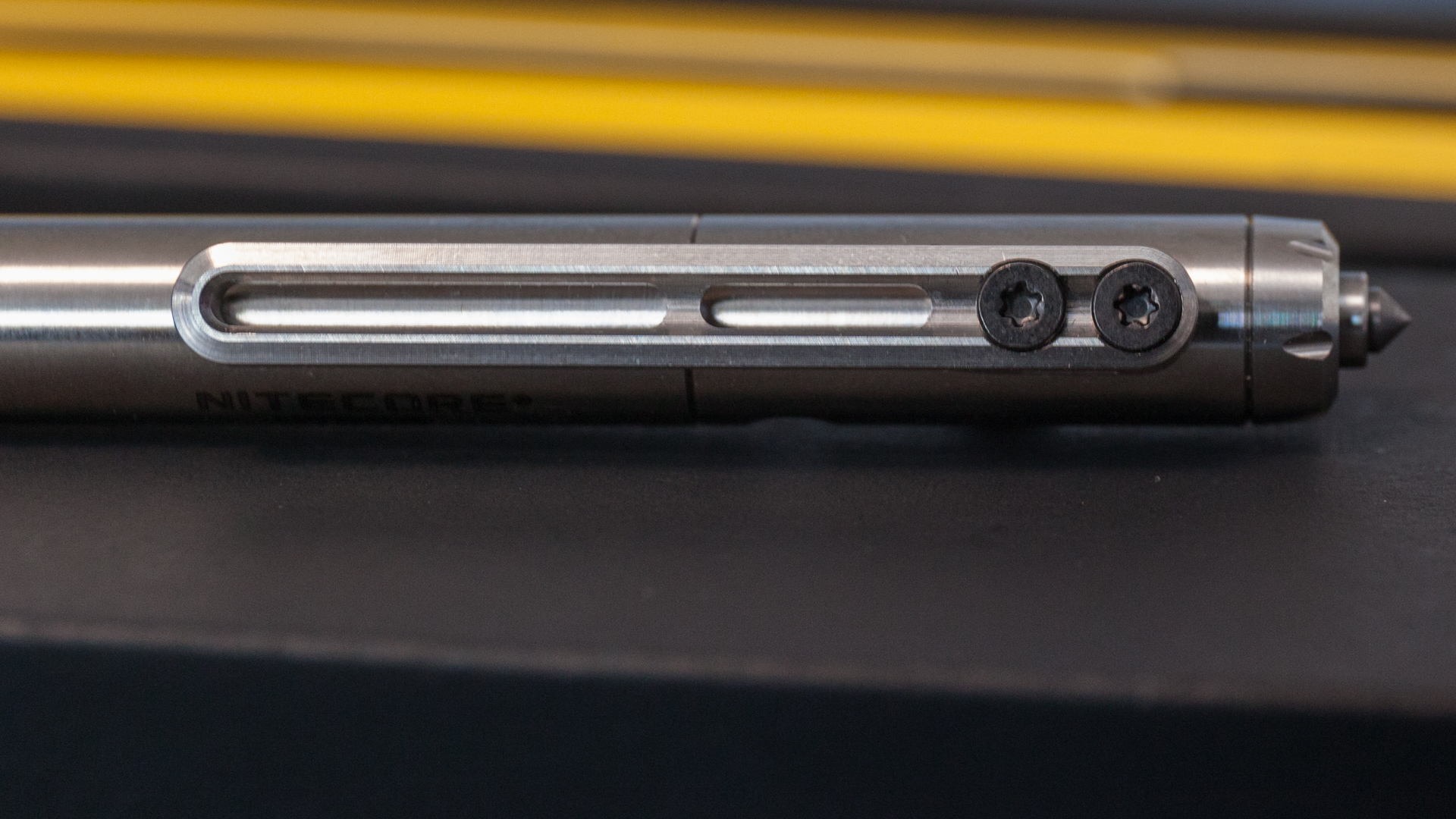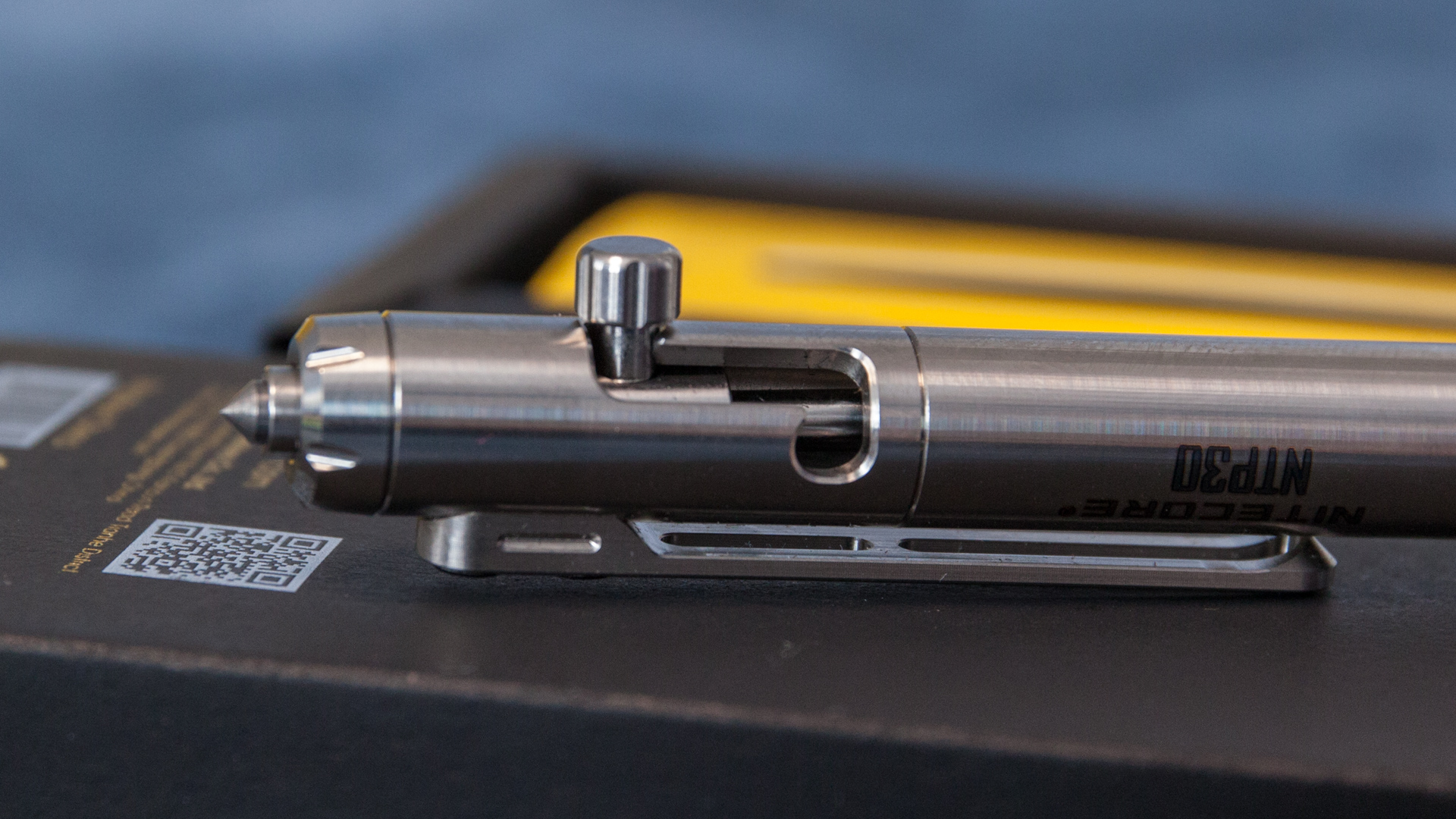 There is noteworthy detail of the design – a spring-loaded switch, partly similar to a gun bolt, that fact that Nitcore was brought into the promo-pics advantage. Bring it up – the carbide-voltframe spike of glass breaker comes out. You slightly push switch with your finger and it clicks, turning to the "pen mode", and firing the writing unit forward. As a mass of primitive activities (f.e spinner) this switching goes into a flash of unconscious movements and it becomes frankly difficult to resist not to consltanly click this switch.
Here it is, closer look
The grip is excellent, the pen sits in your fingers like a glove. It is not too thick, like many tactical pens, where the emphasis on the tactical component leads to an increase in diameter. Here, in my opinion, on the contrary – the appearance and dimensions make it necessary in the first place to perceive the Nitecore NTP30 as a pen, and in the second, as a tactical one. And in many ways this is a plus. Here is an example. There are many lovers of tactical gear and all about it. And, by no means, not all of them have the opportunity to walk day to day in cargo pants, camouflage t-shirt and "5.11" baseball cap, having to be dressed in corporate camouflage of an office employee instead . And after some level, where people are already starting to pay attention to cufflinks-watches-pens, a common tactical pen spindle may look crooked and inappropriate, unlike the strict and neat NTP30. The latter in this respect, in my opinion, is flawless.
For the sake of justice, being comfortable for writing , in its combat position, the pen partly looses firmness of grip , comparing to the budget and purely tactical competitor. But that is exactly because of its relatively usual diameter. And not to the degree of inconvenience, no. Just some kind of ten-dollar thick "spindle" will be more grippy if you need to use tactical pen as a glass-breaker.
Well and, actually, as for the writing – everything is excellent here. The ink gel refill is well known and reliable Schneider one, which simply floats on the paper, leaving behind a black trace of ink. Writing is very convenient.
there is also a short video review here

OVERALL IMPRESSION
Nitecore ask for this model frankly a lot, about 120 bucks . But they do not offer in return any absurdity or incompleteness. NTP30 looks great and fits comfortably in your hand, It writes really smoothly and glass breaker can be used for self-defence and other similar needs.
In my opinion, as written above, NTP30 looks and feels more of a pen than a tactical. Because of this, it will not cause bewildered views, if used for its intended purpose in office or at business meeting . NTP30 is quite suitable as a pen that`ll fit any corporate dress-code. That`ll be a serious challeng for a lot other tactical pens on the market which looks more like a weapon.
Due to the price, being Titanium and limited-edition, I dont believe that NTP30 will face wide popularity – and that is no surpise. For the same reason, it will be a defintely good gift when it comes down to give a tactical pen as a gift, good looking titanium tactical pen, not budget price and cheap looking thing.
the only thing that i`d change, is package. It definetely should be solid cardboard box like NTK10`s one.