Enesense C 4300mAh (White)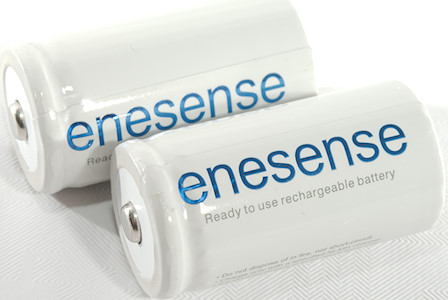 Official specifications:


Chemistry: NiMh

Voltage: 1.2V

Typical capacity: 4500mAh

Minimum capacity: 4300mAh

Low self discharge: 70% after 5 years

Made in China


Maximum temperature raise at different discharge currents: 1A:+0,2°C, 2A:+1,3°C, 3A:+2,5°C, 5A:+5,0°C, 7A:+7,6°C, 10A:+11,1°C, 15A:+15,2°C, 20A:+17,7°C
This is standard capacity NiMH C cell. The ones I got have a danish address on them, but are marked in Danish, English and German, this means they must be sold outside Denmark.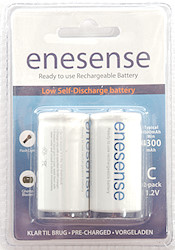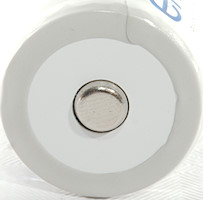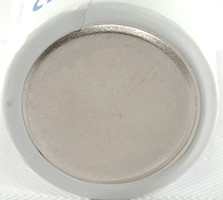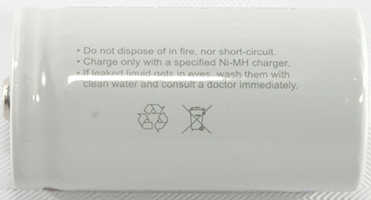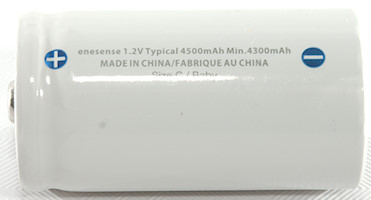 The two cells are not completely matches, but they have about the rated capacity and hold up well when loaded.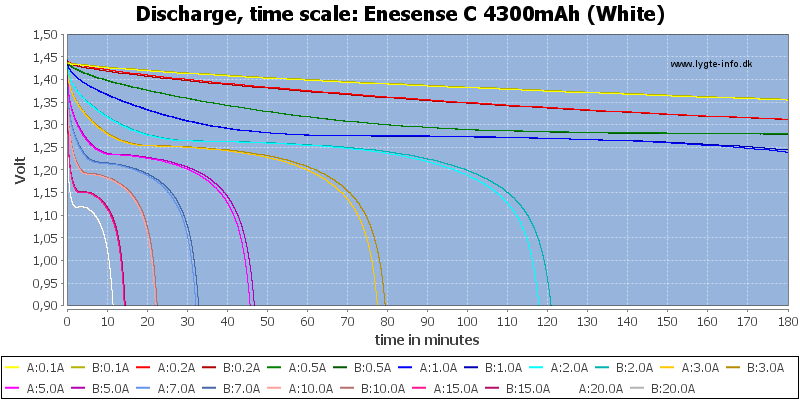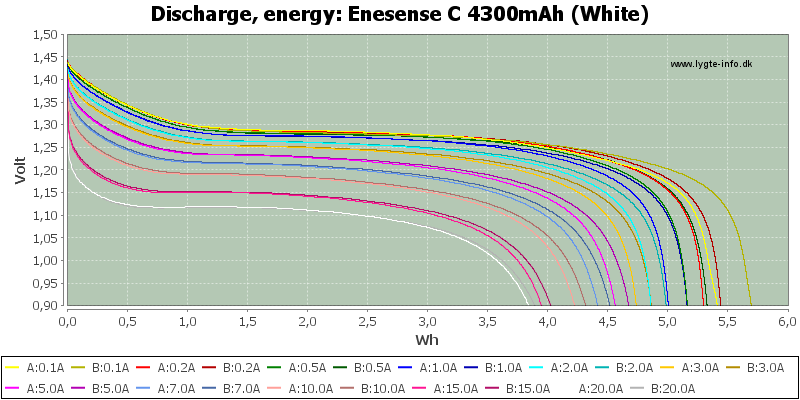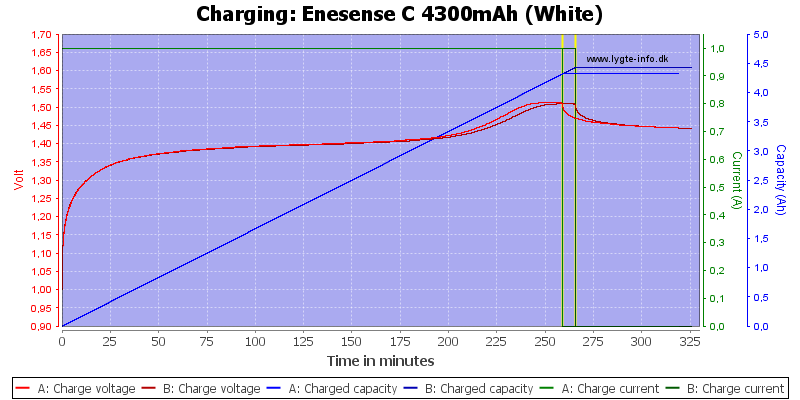 Conclusion
These cells do well for a C cell, no AA cell can match them in capacity or current handling ability.
Notes and links
How is the test done and how to read the charts
Compare to other AA/AAA batteries: Alkaline/NiMH/Lithium
Compare to other C/D batteries: Alkaline/NiMH/Lithium