Made a few photographs, took the opportunity to test some manual color temperature adjustments since the automatic setting in my smartphone feels Kermity to me: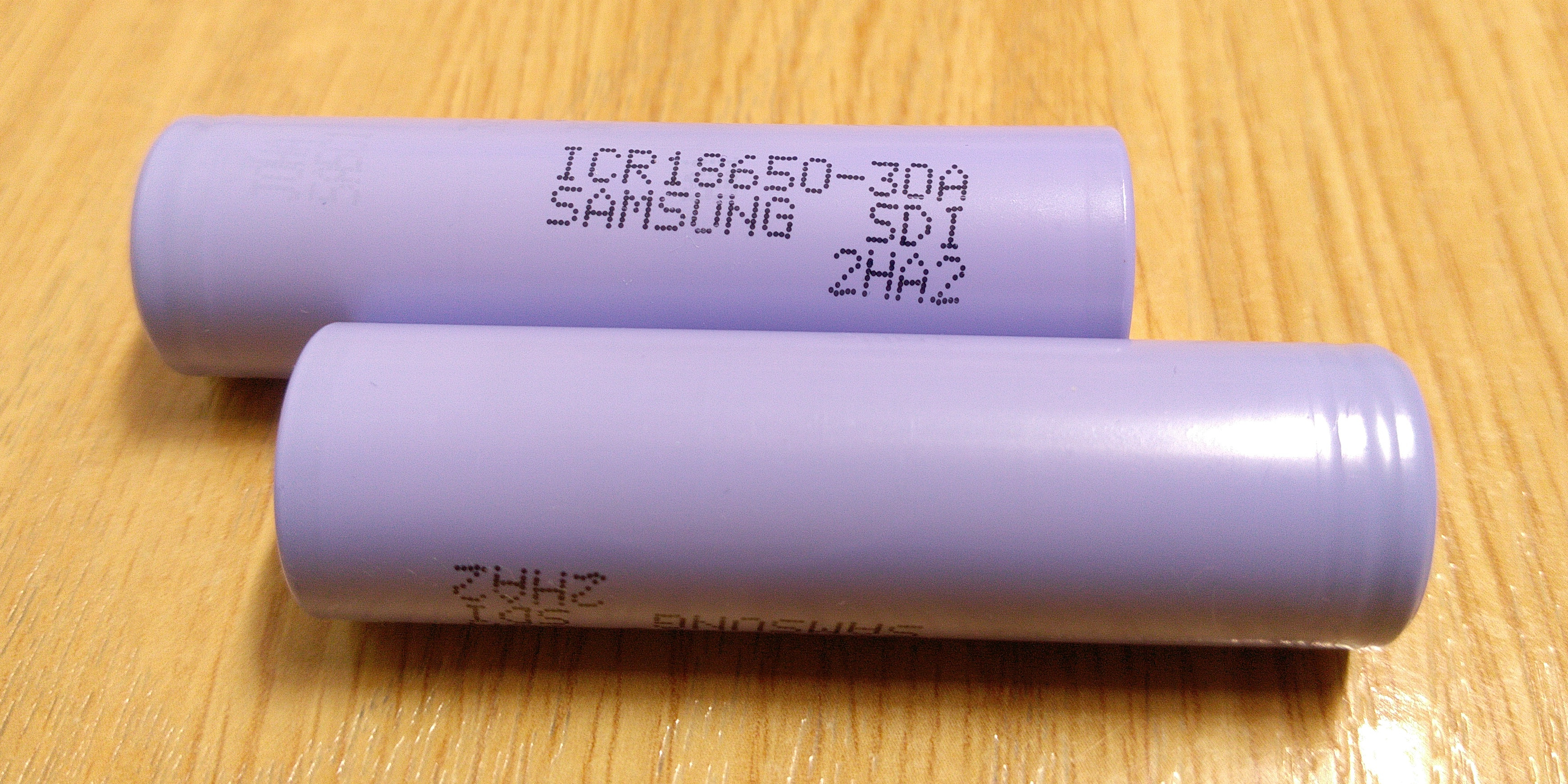 Daylight white balance for the above picture.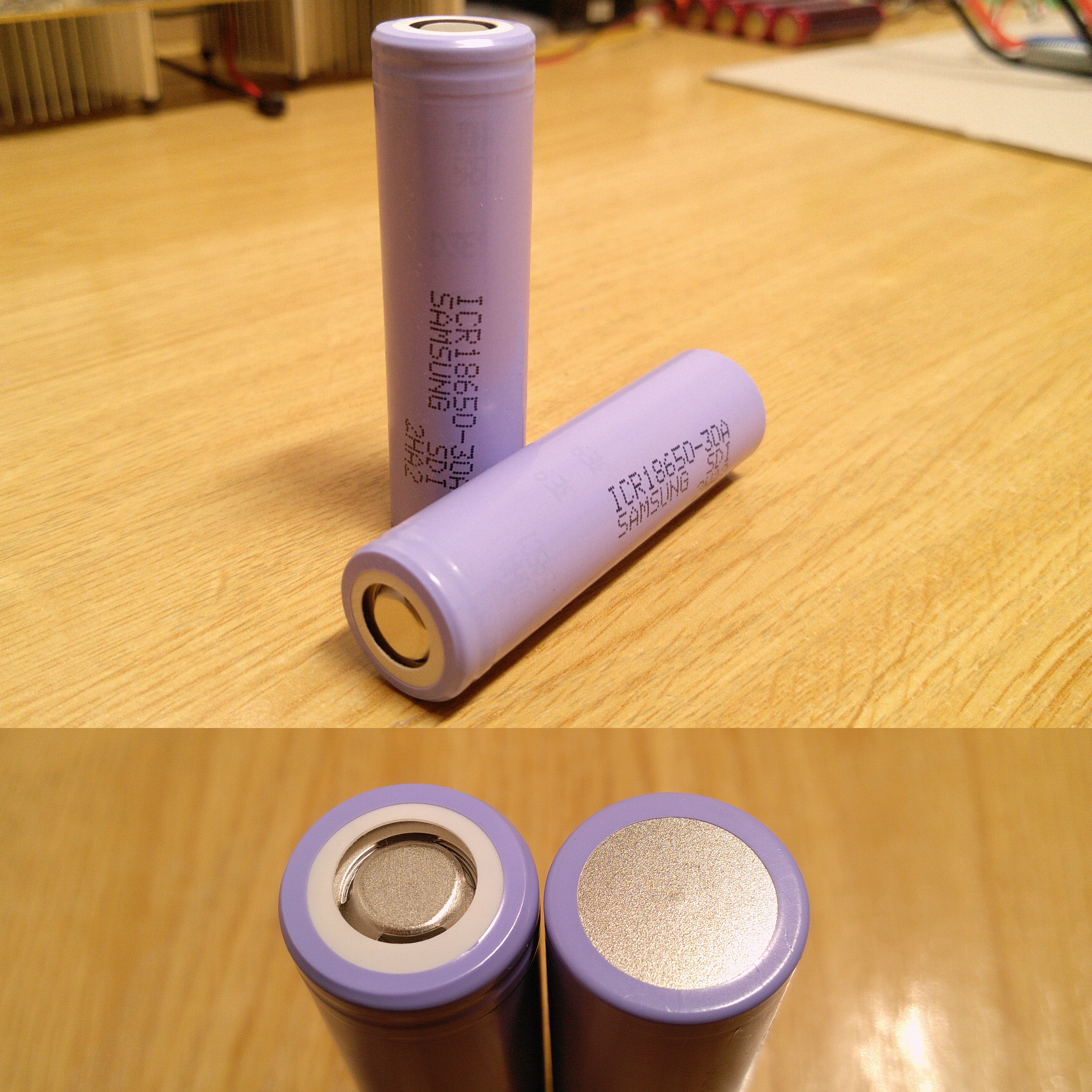 The above crop and mix picture was taken with manual white balance set to 4800K, which more or less is the temperature of the illuminant lamp. Cell wraps definitively look too purple here.
Which one of the above pictures, CCT wise, look better to you? Next time will do with the same shot, promised.
Right now cells are undergoing a standard Lii-500 NOR test at 1A/0.5A charge/discharge ratios. Will extrapolate the capacity test results with those of his older sister Samsung ICR18650-28A (≈91.559% of its 4.3Vmax capacity at 4.2V).
Will too DC internal resistance test them, although as you may expect it won't break any records here.
Hope it does proportionally better than the 28A. 
Update nº 1.-
Slots 1 & 4 1A/0.5A NOR test round 1:
2523 and 2551mAh for cells 1 and 2.
Startup IR readings for second round improved somewhat. 
Update nº 2.-
Slots 2 & 3 1A/0.5A NOR test round 2:
2577 and 2562mAh, cells 1 and 2.
Update nº 3.-
Slots 1 & 4 1A/0.5A NOR test round 3, done ≈3 days later:
2505 and 2548mAh, cells 1 and 2.
Looks like slot 1 in my Lii-500 measures a little bit low
maybe. 
2535mAh and ≈2553.67 cell 1 & 2 averages, 2544.34mAh average total.
Update nº 4.-
Slots 2 & 3 1A/0.5A NOR test round 4, done March 9th. Cells were precharged exactly to 4.3V: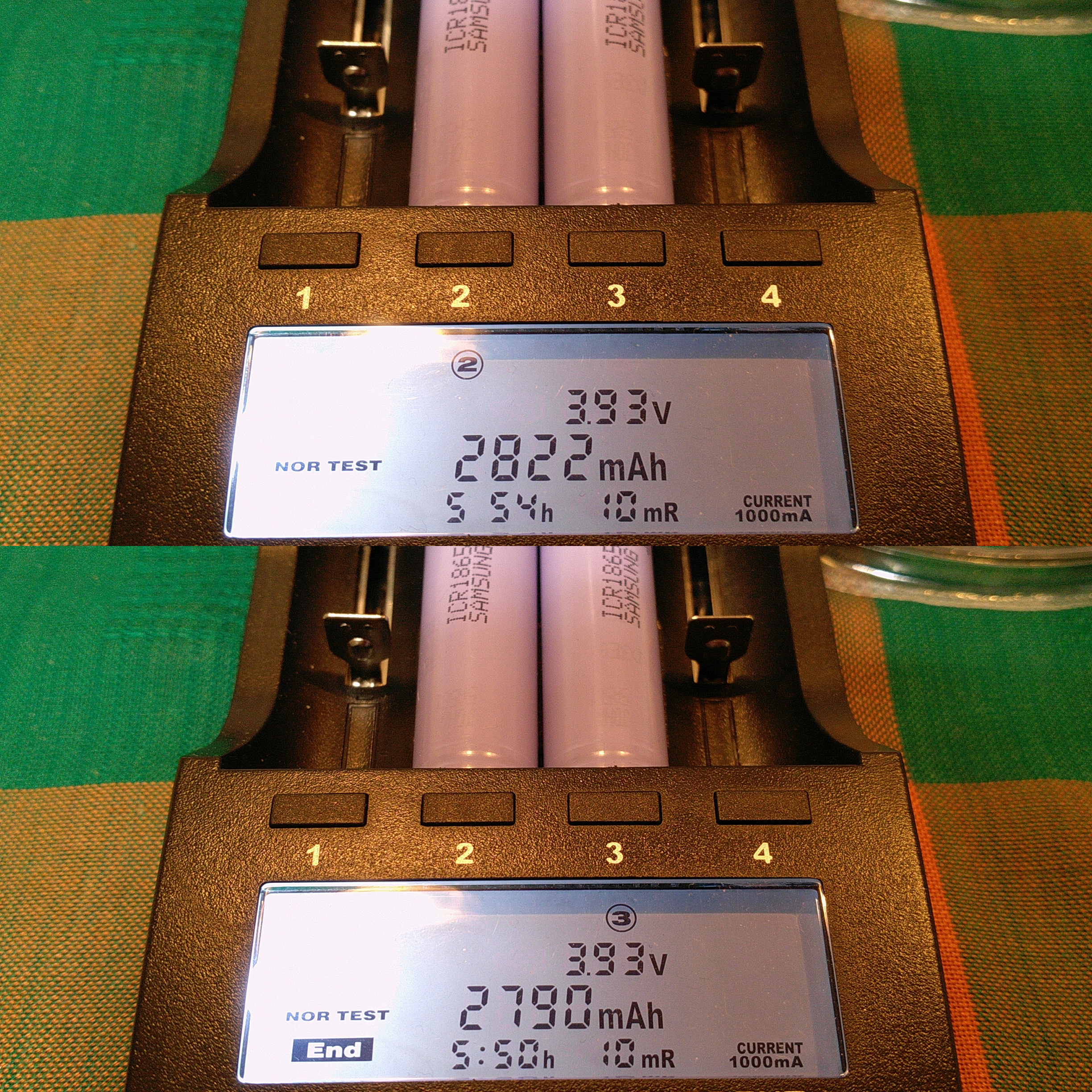 2822 and 2790mAh for cells 1 and 2, 2806mAh average. Just checked the datasheet, same story as with 28A cells, overstated capacity. Like 28A/30B/etc cells high output voltage and flat discharge curve observed even if no graph available.
Cheers
—
Deleting a just published post causes the forum thread answer notification to fail. Thus, if you need to change your just published post, edit it. Thanks.
Please avoid fully quoting lenghty posts, namely with nested quotes. Trim quotes down to the essential. Helps with neatness and legibility. Thanks.
I recommend saying no to Covid vaccine. Listen to your soul.