Kodak Super Heavy Duty AAA


Official specifications:


Type: Super Heavy Duty Zinc batteries

Voltage: 1.5V

Made in China.


Kodak branded low capacity batteries.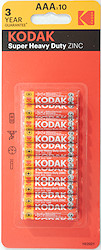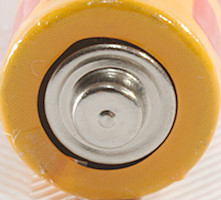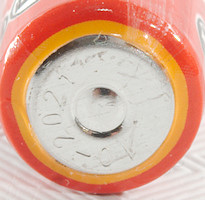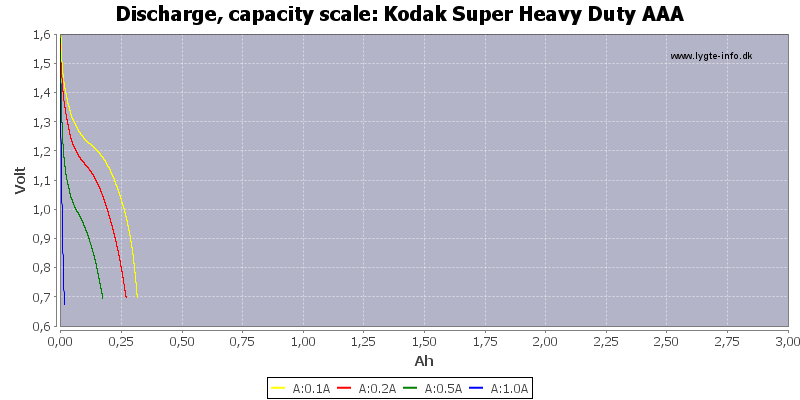 Not much capacity or current capability, this is standard for Zinc batteries.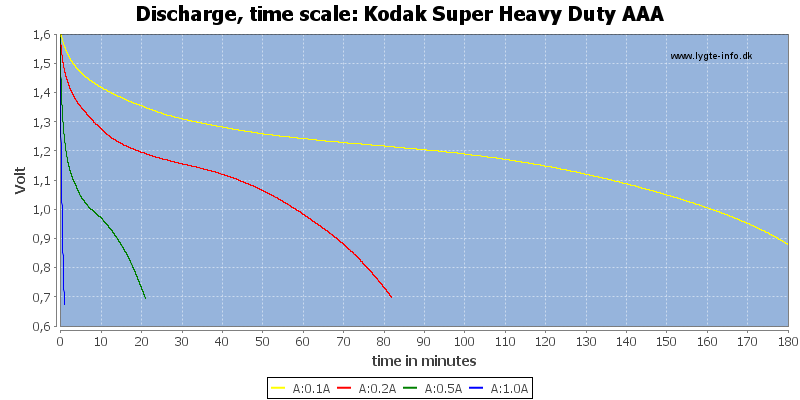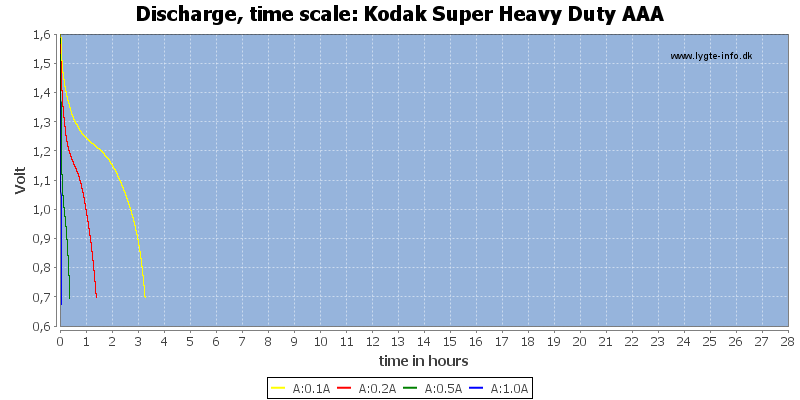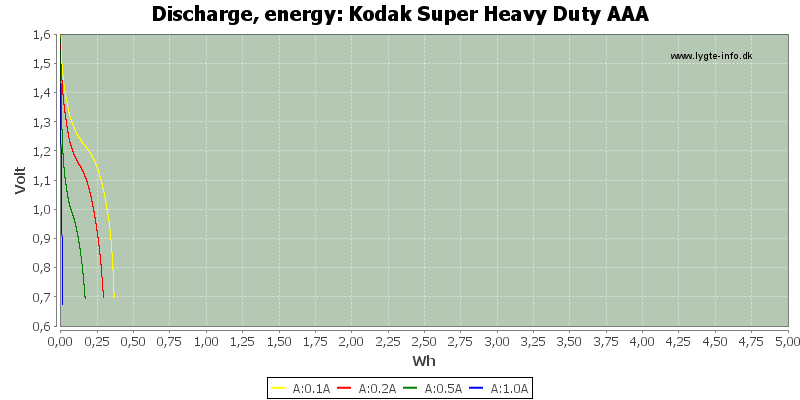 Conclusion
As expected the capacity is very low in capacity, a rough estimate would say 1/3 of alkaline and cannot deliver much current.
They are not worse than other Super Heavy Duty
AAA
batteries.
Notes and links
I saw these batteries on sale in my local supermarket and I got some to test. The price was about half of alkaline on sale.
How is the test done and how to read the charts
Compare to other AA/AAA batteries: Alkaline/NiMH/Lithium