Kodak Super Heavy Duty AA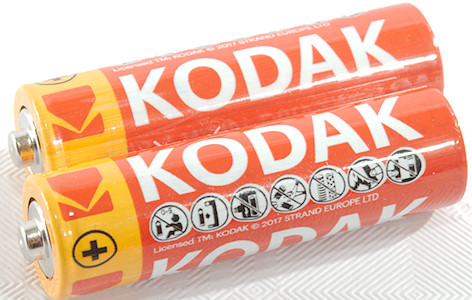 Official specifications:


Type: Super Heavy Duty Zinc batteries

Voltage: 1.5V

Made in China.


Kodak branded low capacity AA batteries.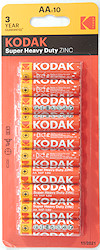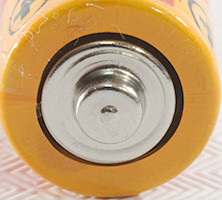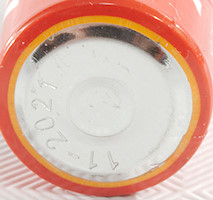 Not much capacity or current capability, this is standard for Zinc batteries.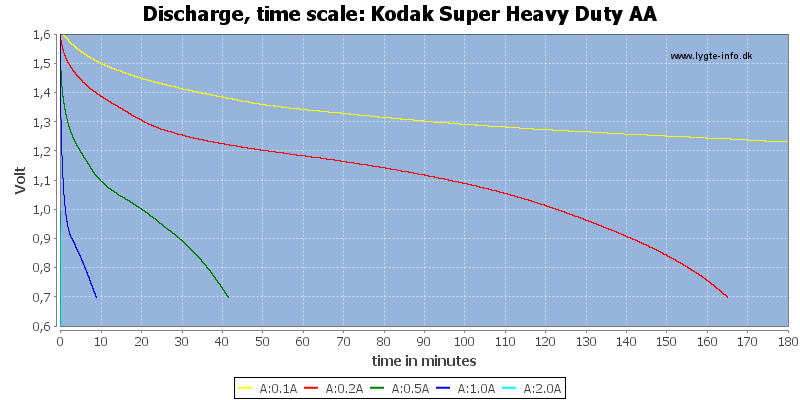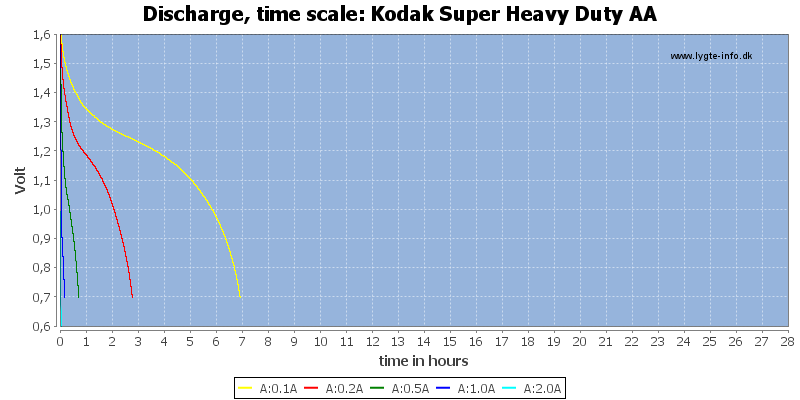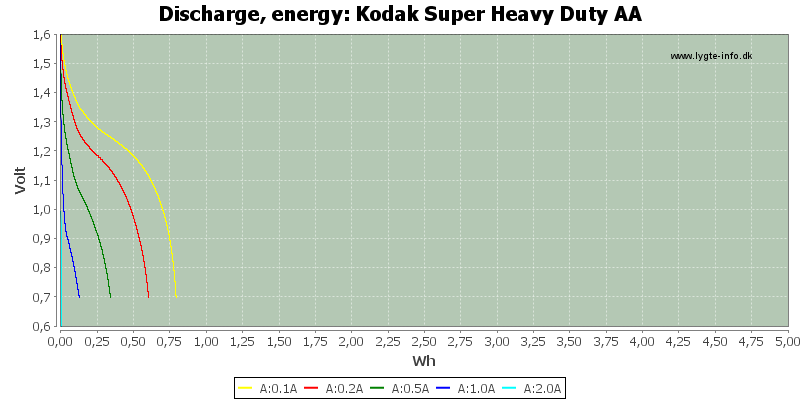 Conclusion
As expected the batteries is very low in capacity, a rough estimate would say 1/3 of alkaline and cannot deliver much current.
They are not the best Zinc-Carbon around.
Notes and links
I saw these batteries on sale in my local supermarket and I got some to test. The price was about half of alkaline on sale.
How is the test done and how to read the charts
Compare to other AA/AAA batteries: Alkaline/NiMH/Lithium