Ansmann C 4500mAh 5035352 (Silver)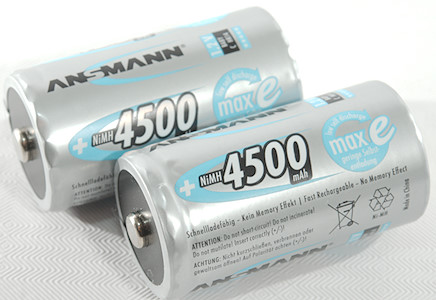 Official specifications:


Nominal voltage: 1.2V

Maximum charge voltage: 1.5V

Nominal capacity: 4500mAh at 0.2C

Minimum capacity: 4500mAh at 0.2C

Minimum capacity: 4200mAh at 1C

Maximum continuous discharge: 6750mA

Standard charge: 450mA

Quick charge: 1350mA

Fast charge: 2250mA

Recommended termination: dv: -5mV, dT: 0.8 ~ 1°C/min, T: 45 °C 50°C

Trickle charge current: 45 ~ 150mA

Continuous overcharge:
Internal impedance:
Cycle life: >500

Low self discharge: >80% remaining after 12 months at 20°C

Ambient temperature: Standard charge: 0°C ~ 45°C, Fast charge: 10°C ~ 40°C, Discharge: -20°C ~ 65°C

This is a full capacity C cell from Germany (It is made in China and bought in Denmark).
Maximum temperature raise at different discharge currents: 1A:+0,4°C, 2A:+2,8°C, 3A:+4,6°C, 5A:+8,5°C, 7A:+11,6°C, 10A:+15,9°C, 15A:+20,9°C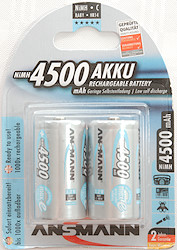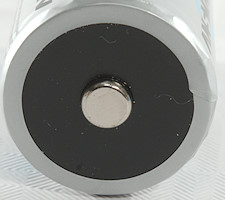 Very well matching discharge curves and the cell easily match the rated capacity.
Conclusion
This looks to be a very good quality C sized NiMH battery with lots of capacity and low self discharge.
Notes and links
How is the test done and how to read the charts
Compare to other AA/AAA batteries: Alkaline/NiMH/Lithium