There are more and more releases of 21700 flashlights, so I offer review of one of them, compact thrower Mateminco T02. I also own the excellent 4×18650 search flashlight from Mateminco MT70 and you can check review here.
You can buy a flashlight T02 here, in the official ali store of the manufacturer.
Specifications are quite good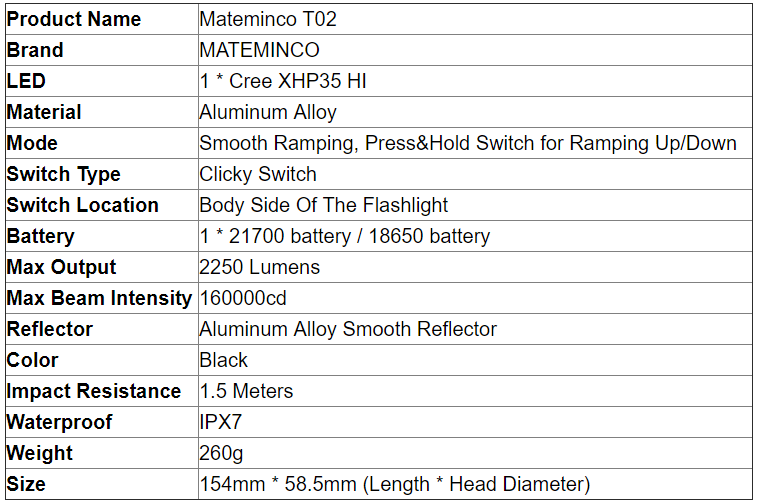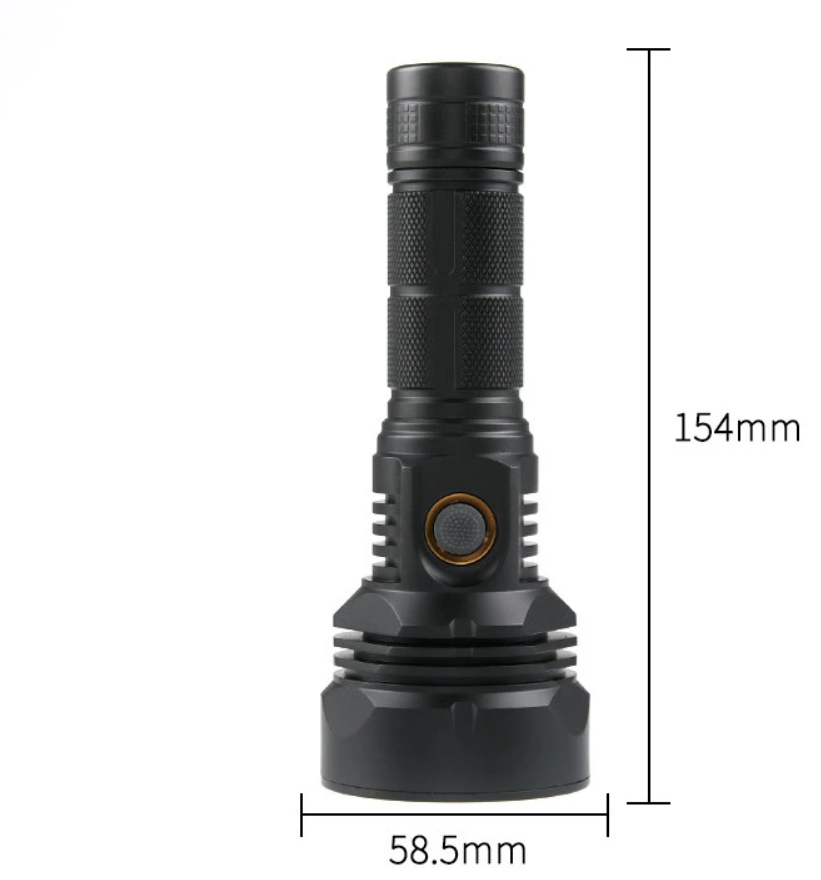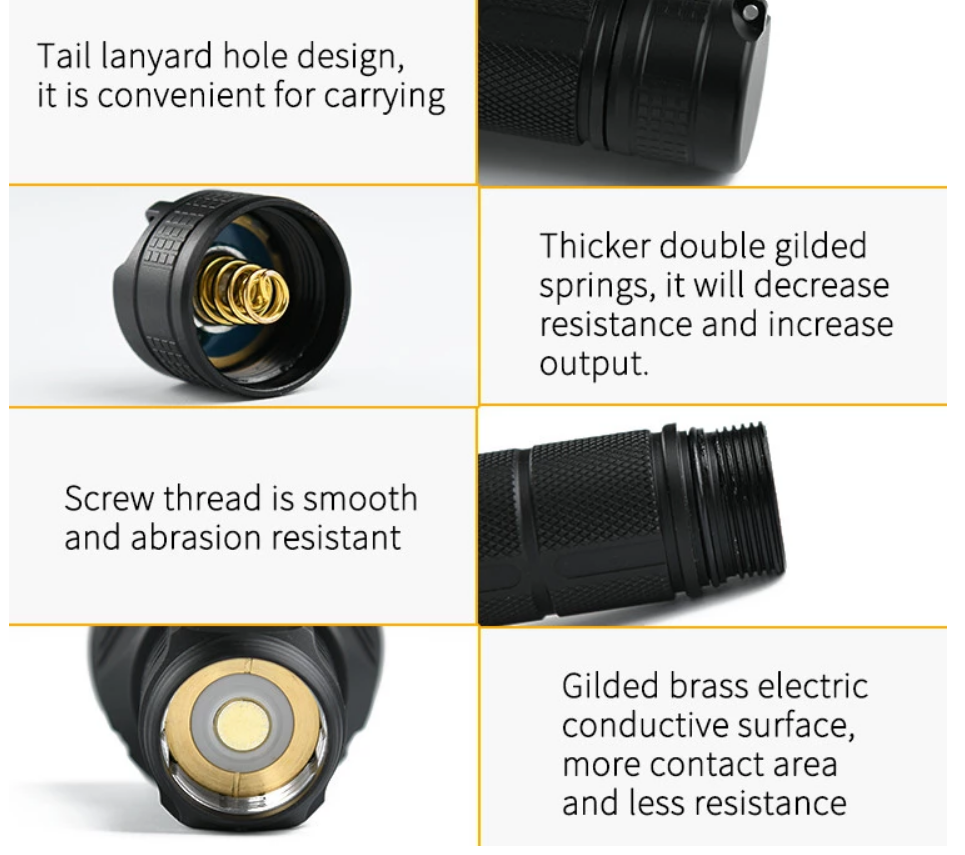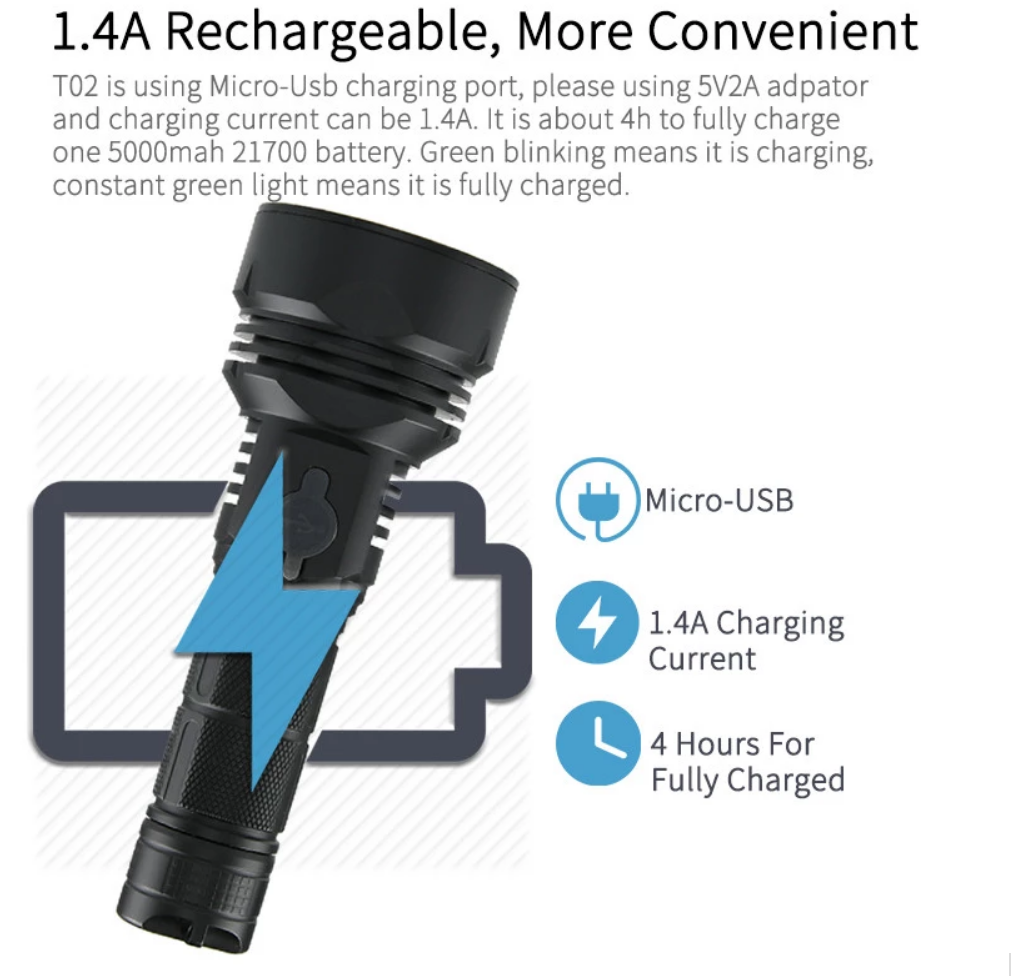 Package and appearance
The package is exactly the same as in the mentioned MT70. Namely, a white dense cardboard box with the outlines of a flashlight.
This is not the top of the design, but not a blatant noname basement box. And since I truly believe that Mateminco buyers are people who know thing about flashlights and know the difference between HD and HI, this modesty should not scare anyone. This is the case when the lantern inside speaks for itself and doesnt hide behind the colorful box.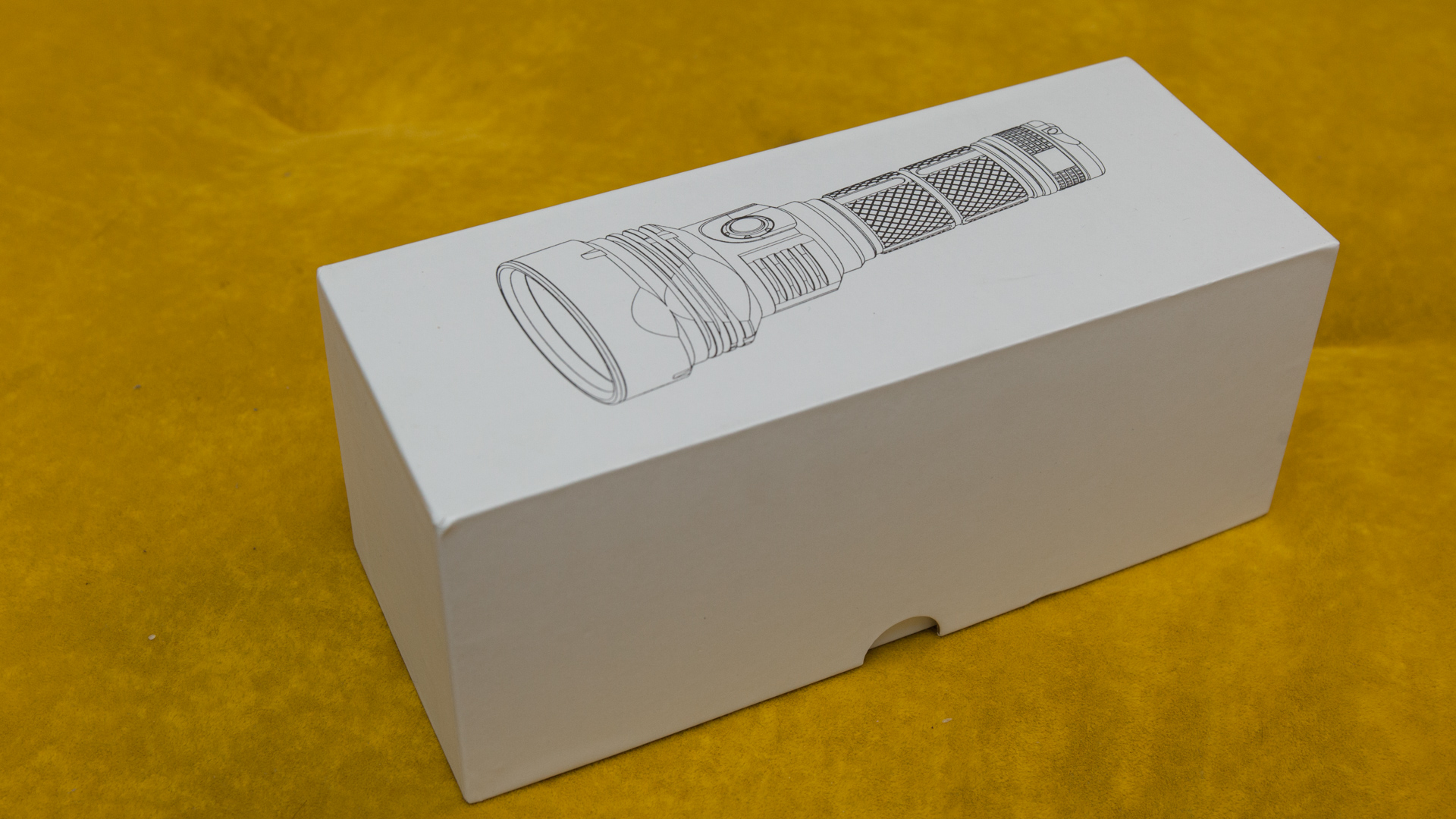 Inside, in thick foam rubber there is a modest set of the flashlight itself, a lanyard and a o-ring, 18650-21700 adaptor.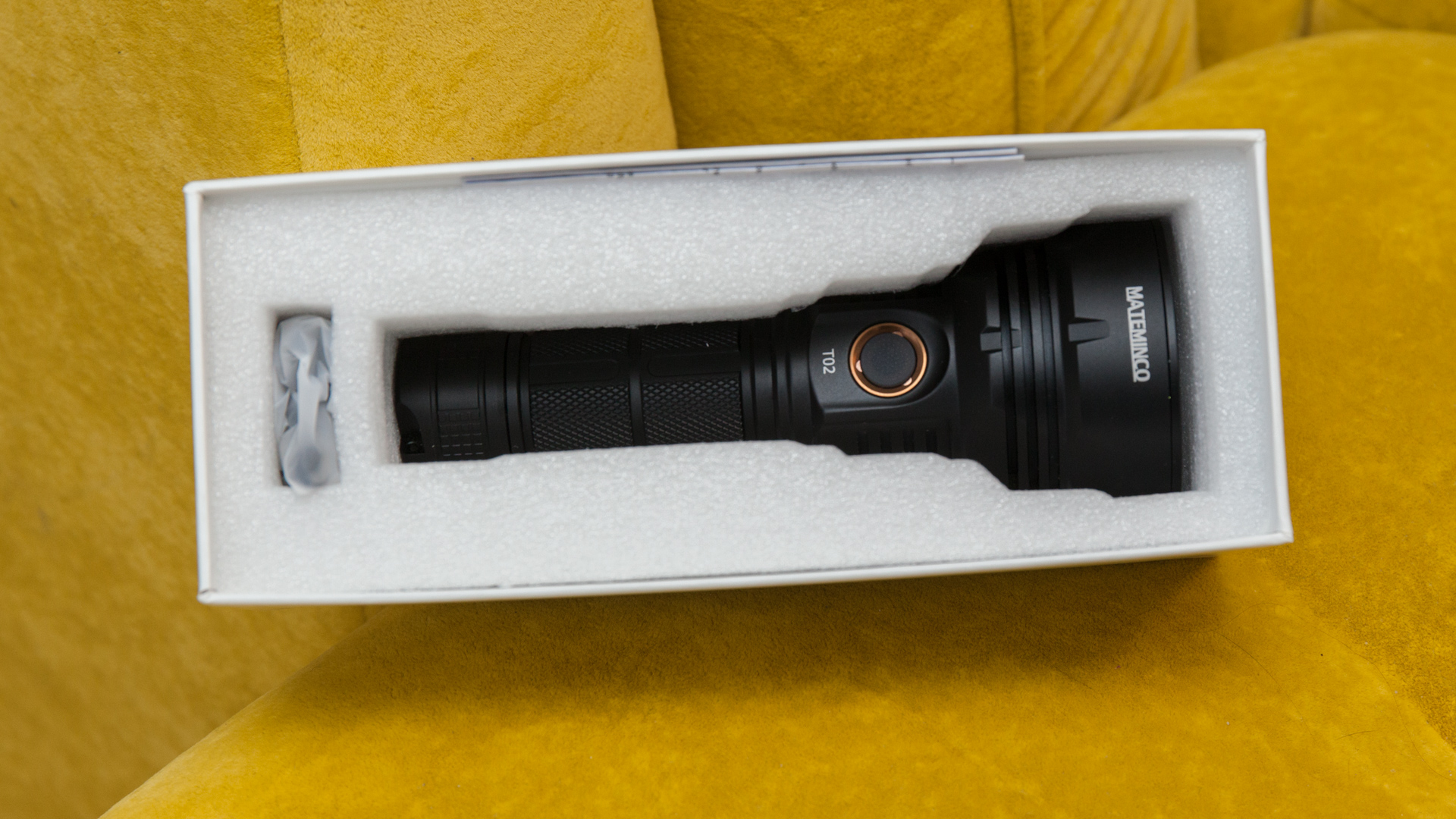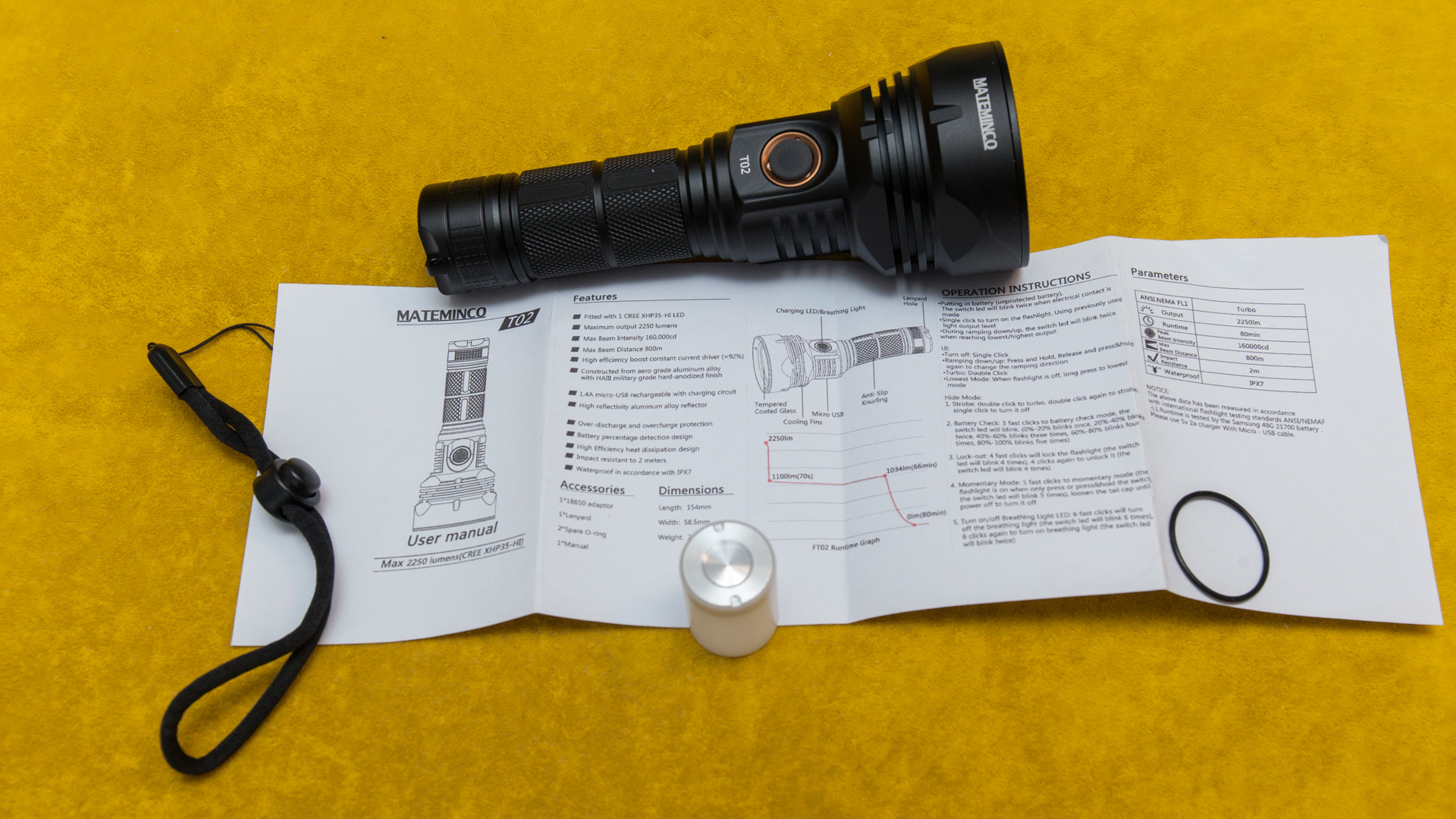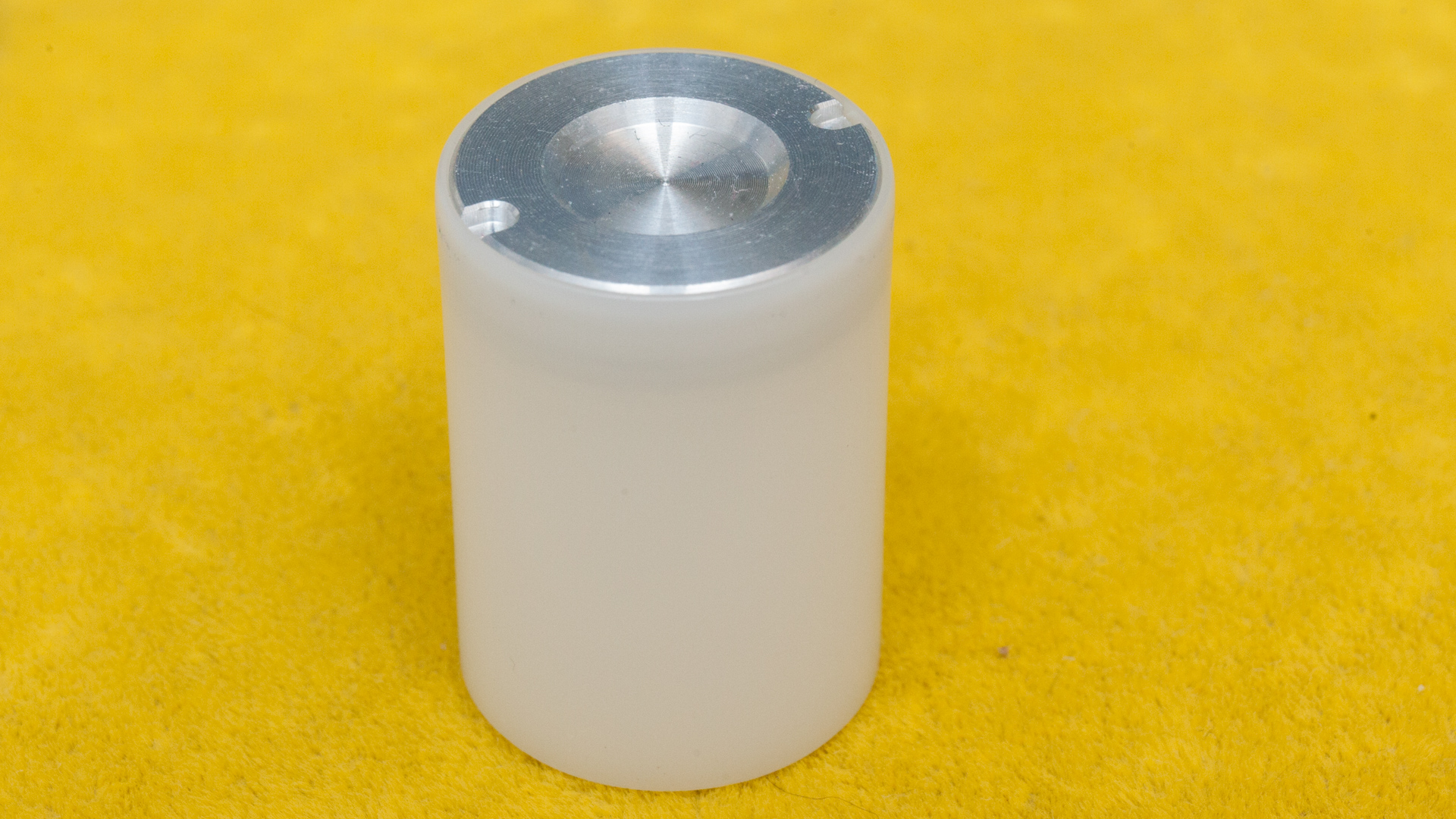 So, well, here is the flashlight itself. I would describe it as a quite compact thrower, which if need, can still fit into a jacket pocket. And I don't see any design delights here, but the T02 still looks quite a good thing to itself. Here it is from different angles.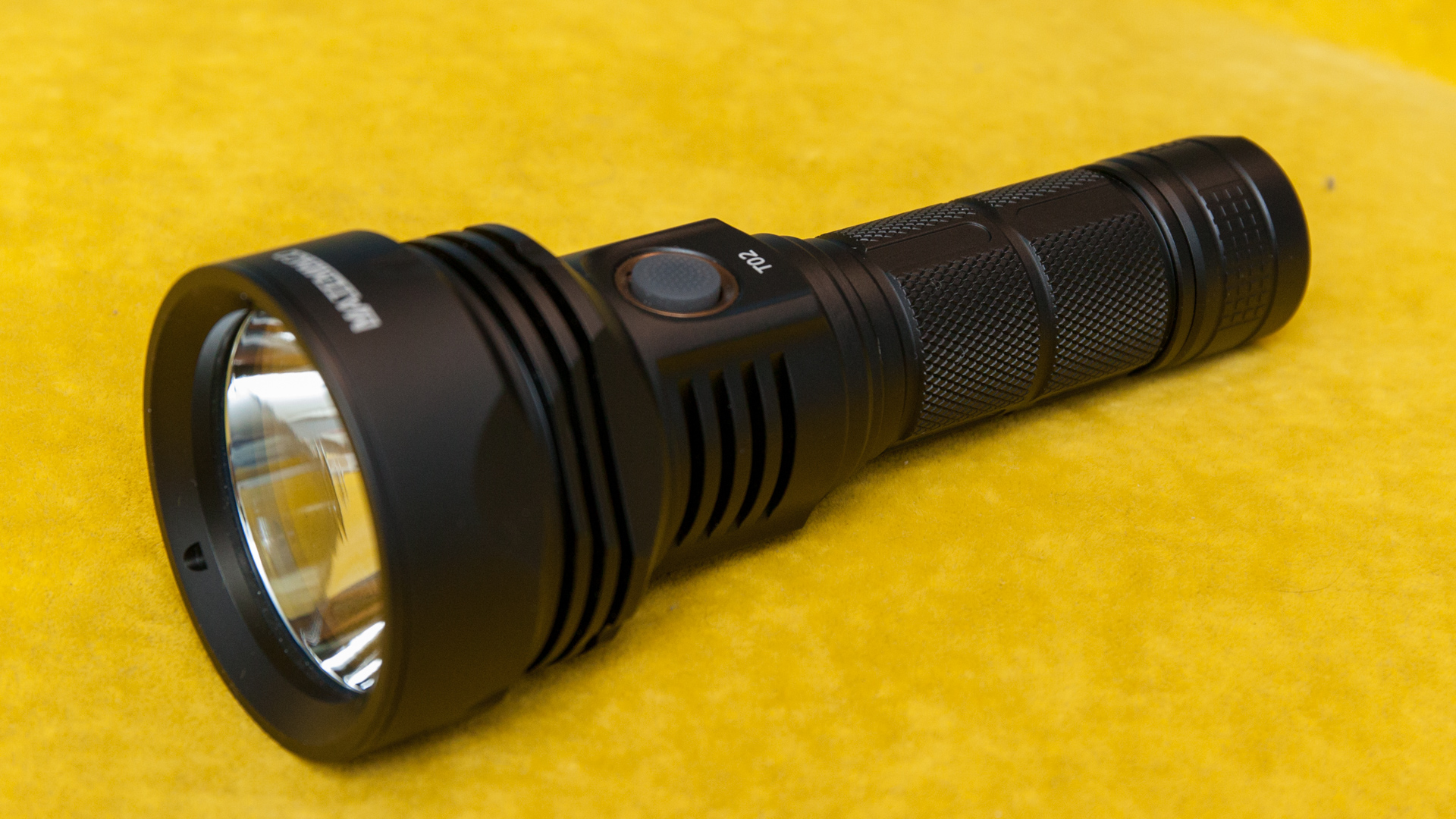 In terms of dimensions, the Mateminco T02 is only marginally larger than the same C8 +. In general, the fact that more and more than 21700 models appear on the market is good, because with absolutely comparable dimensions, rutime is significantly better.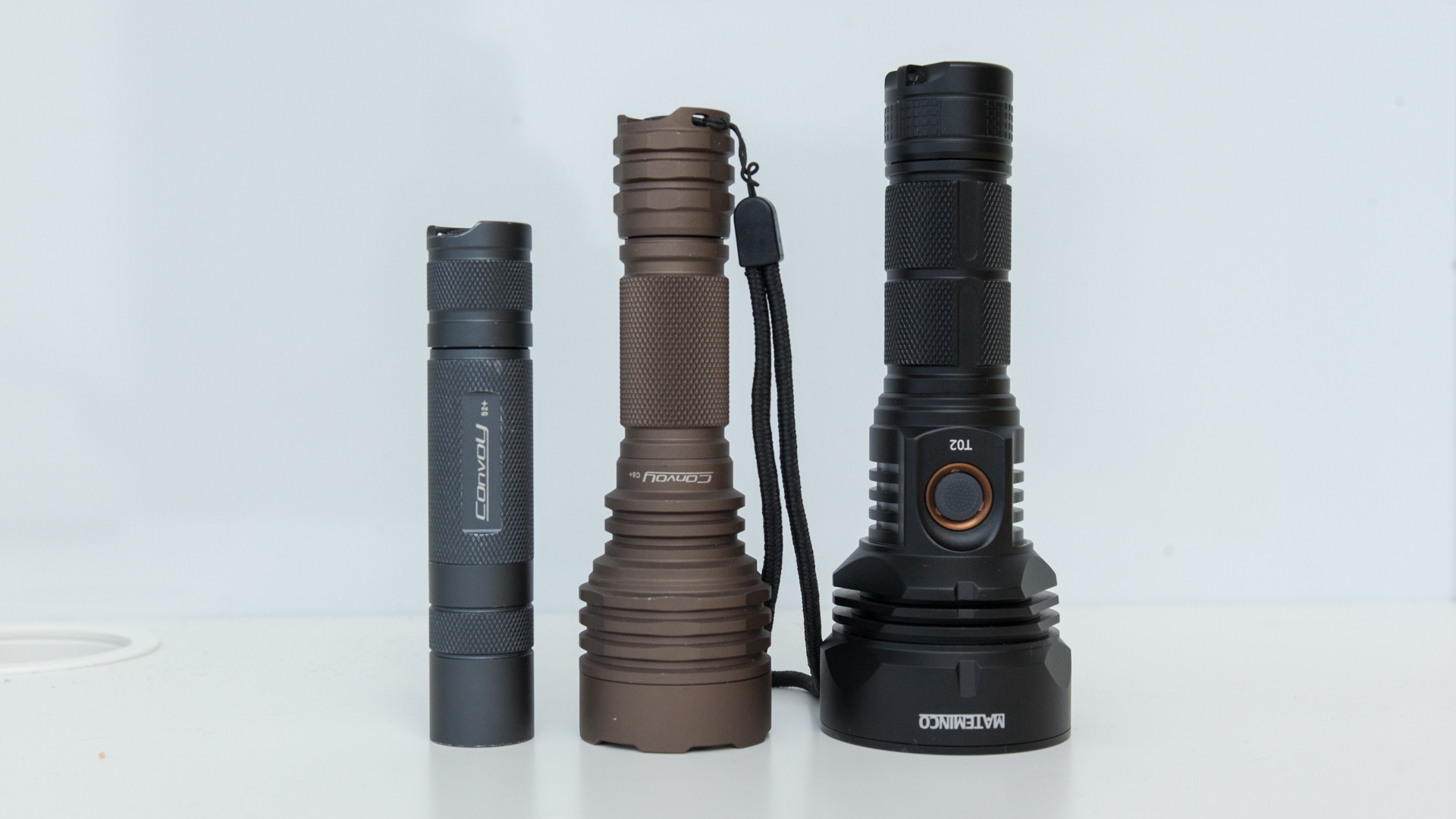 The spring on the tailcap is very thick, double. On the side of the head there is the contact plate.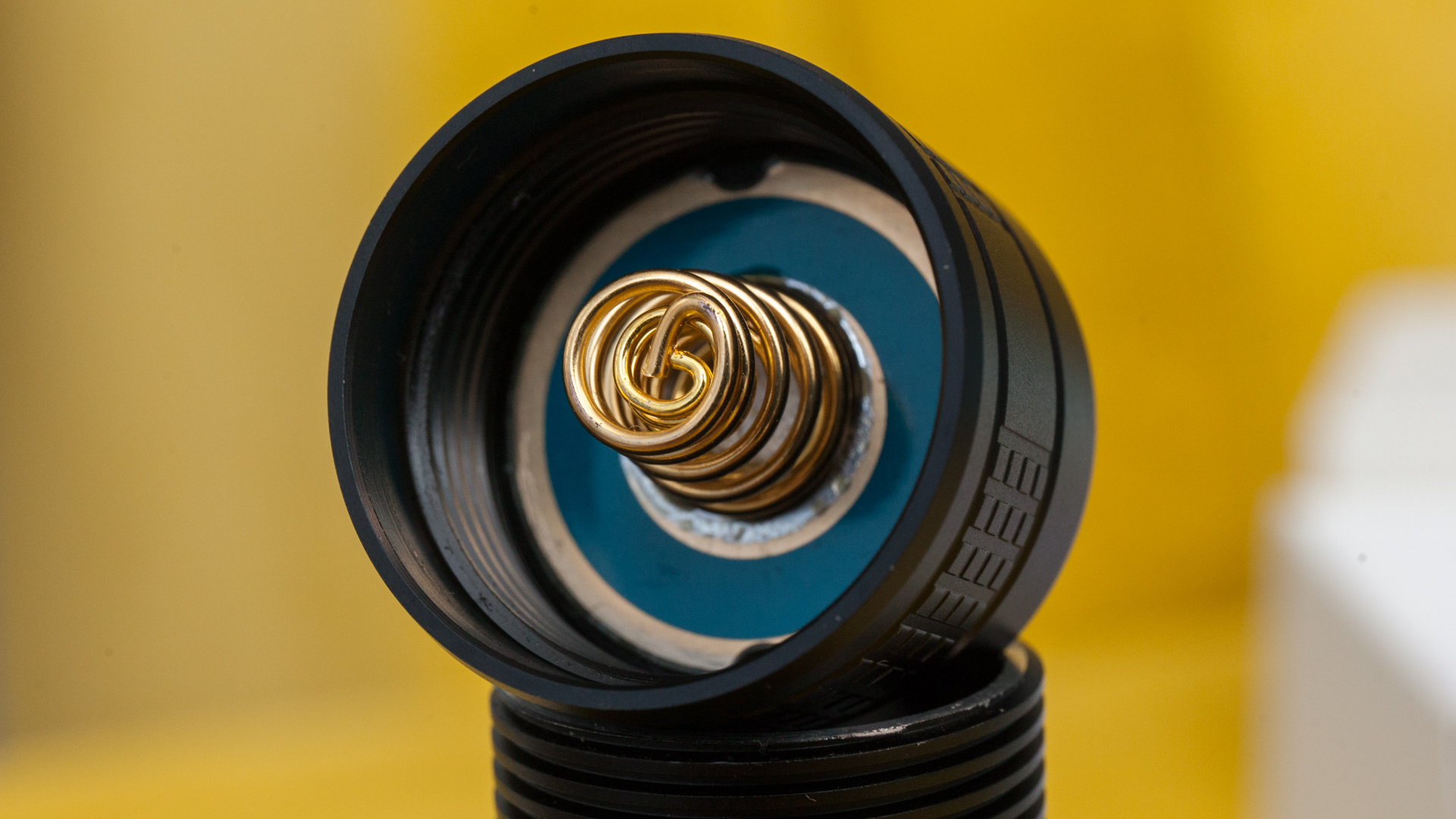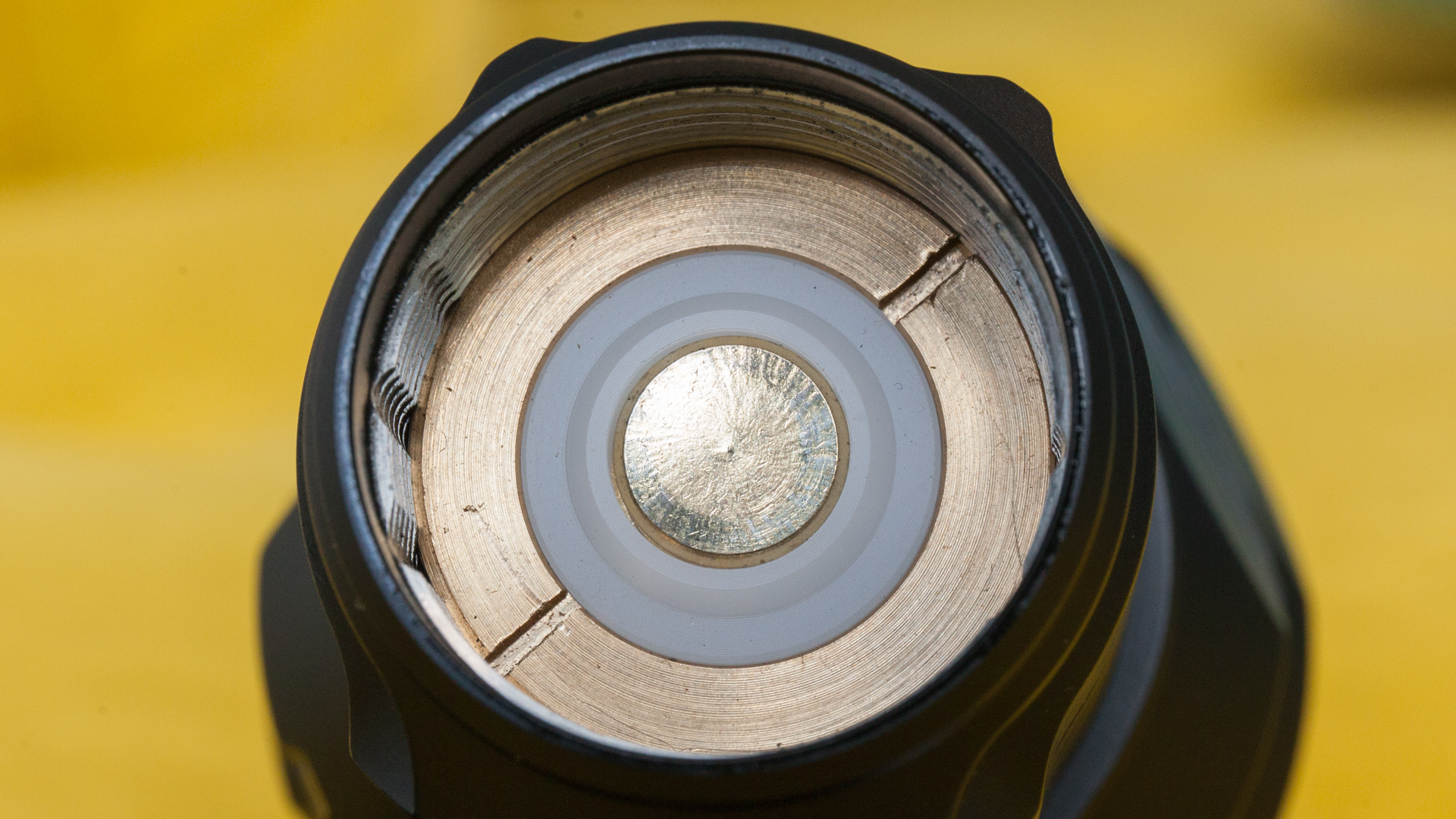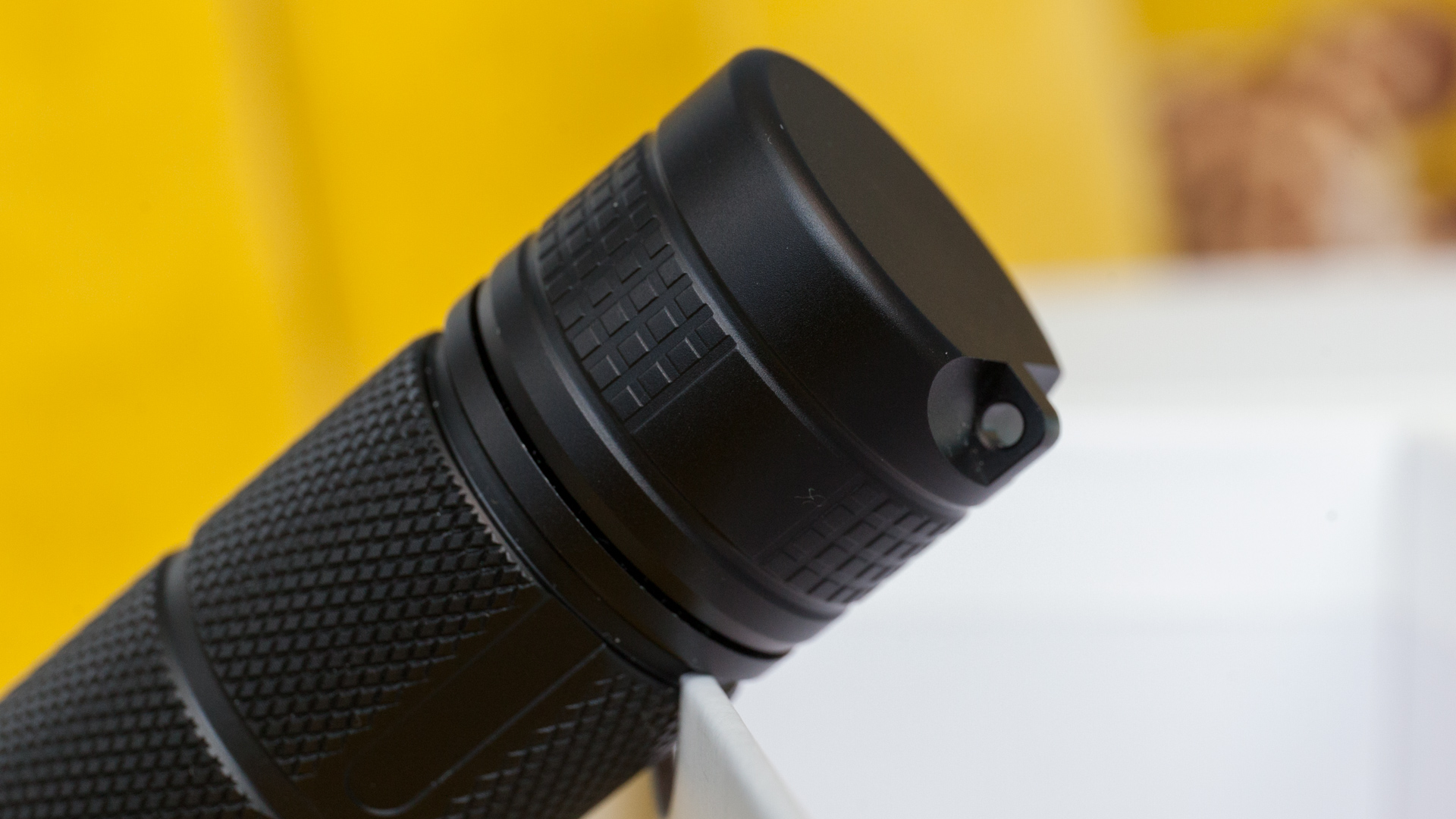 Machinizing is flawless, all neatly. The threads are quite large, well lubricated with something like a graphite lubricant, everything turns easily.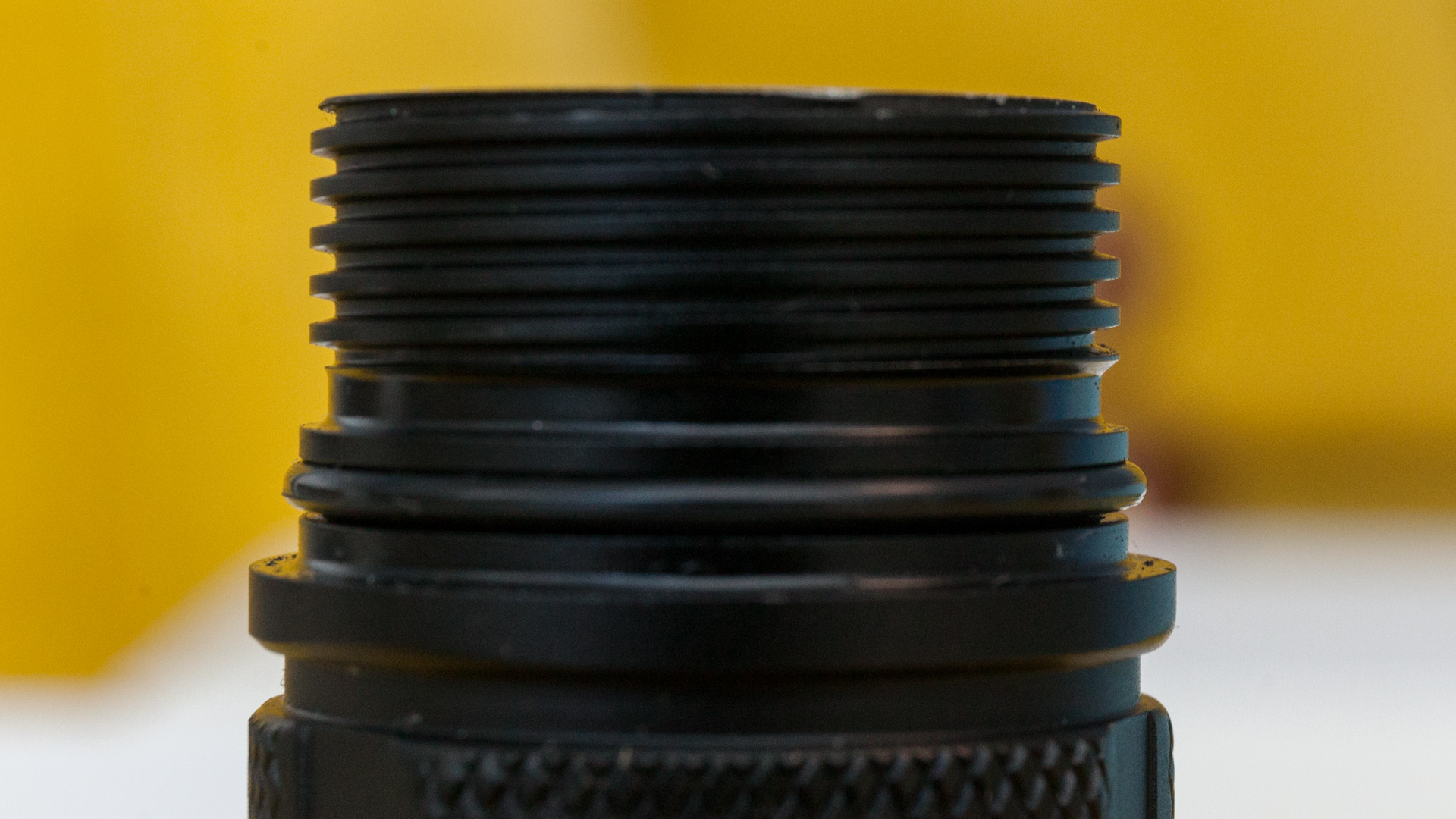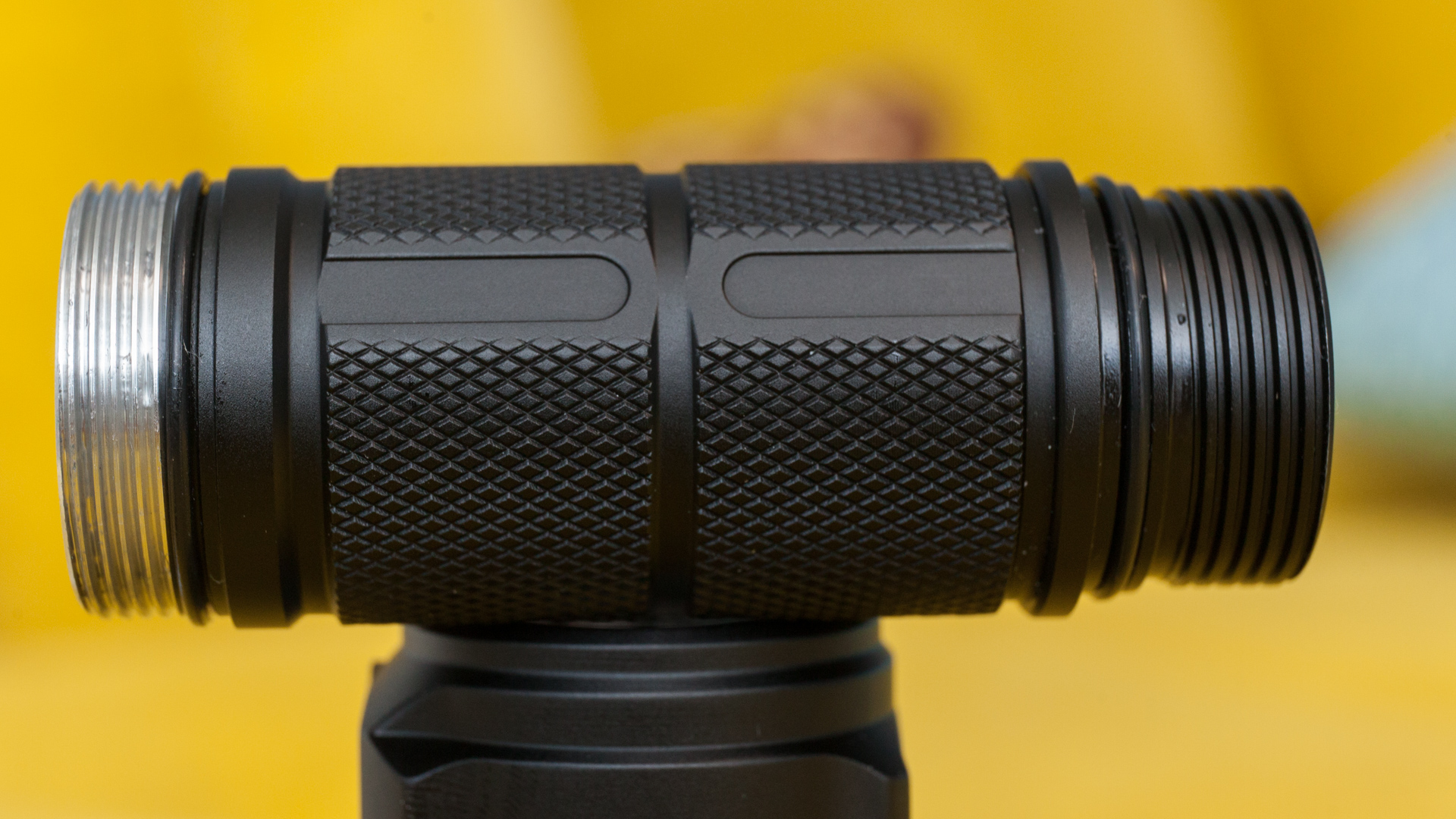 Knurling unpretentious, but quite tenacious. Pay attention – there is no place for clip. This is probably the only obvious constructive lack. Grip is comfotable.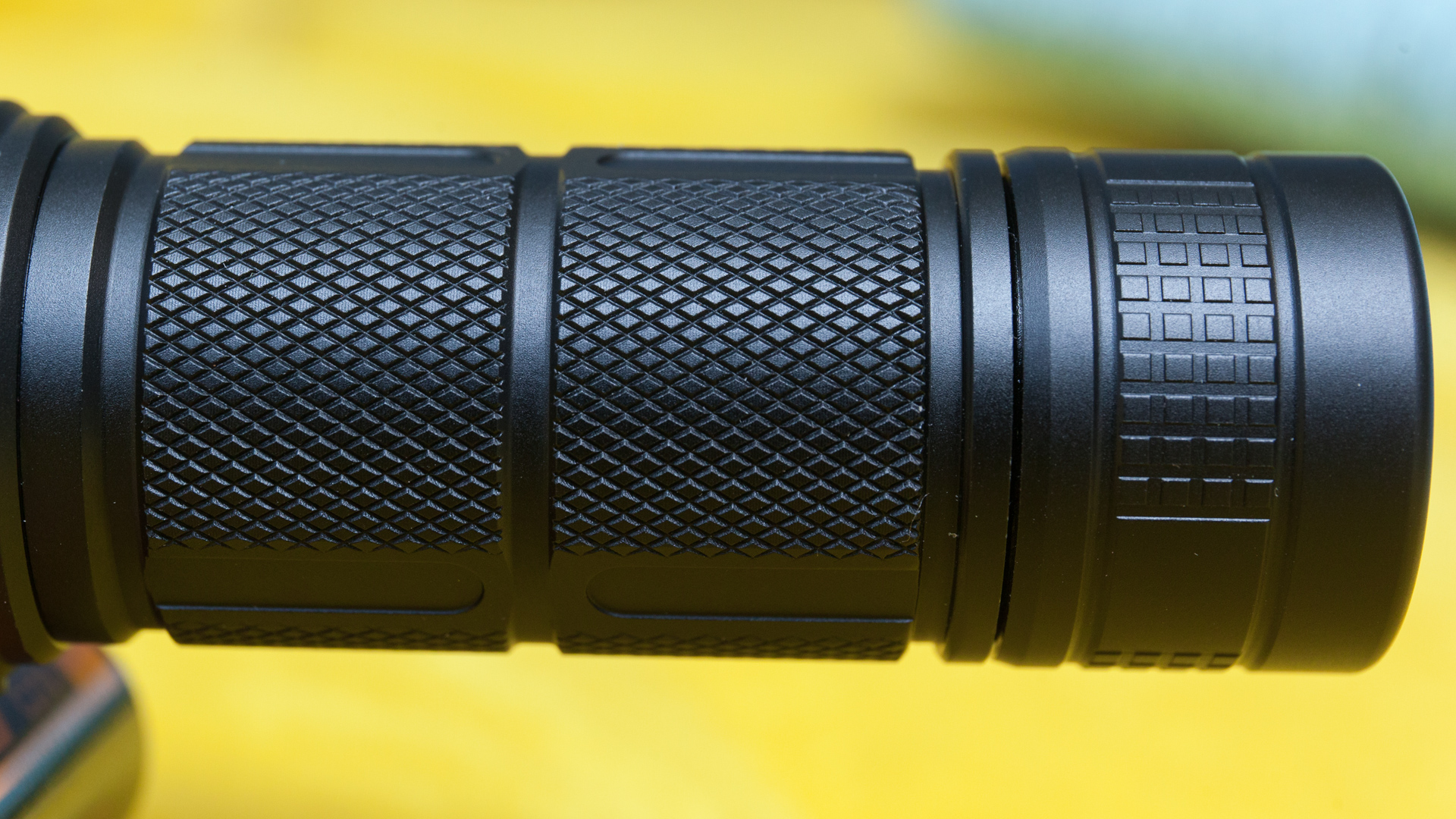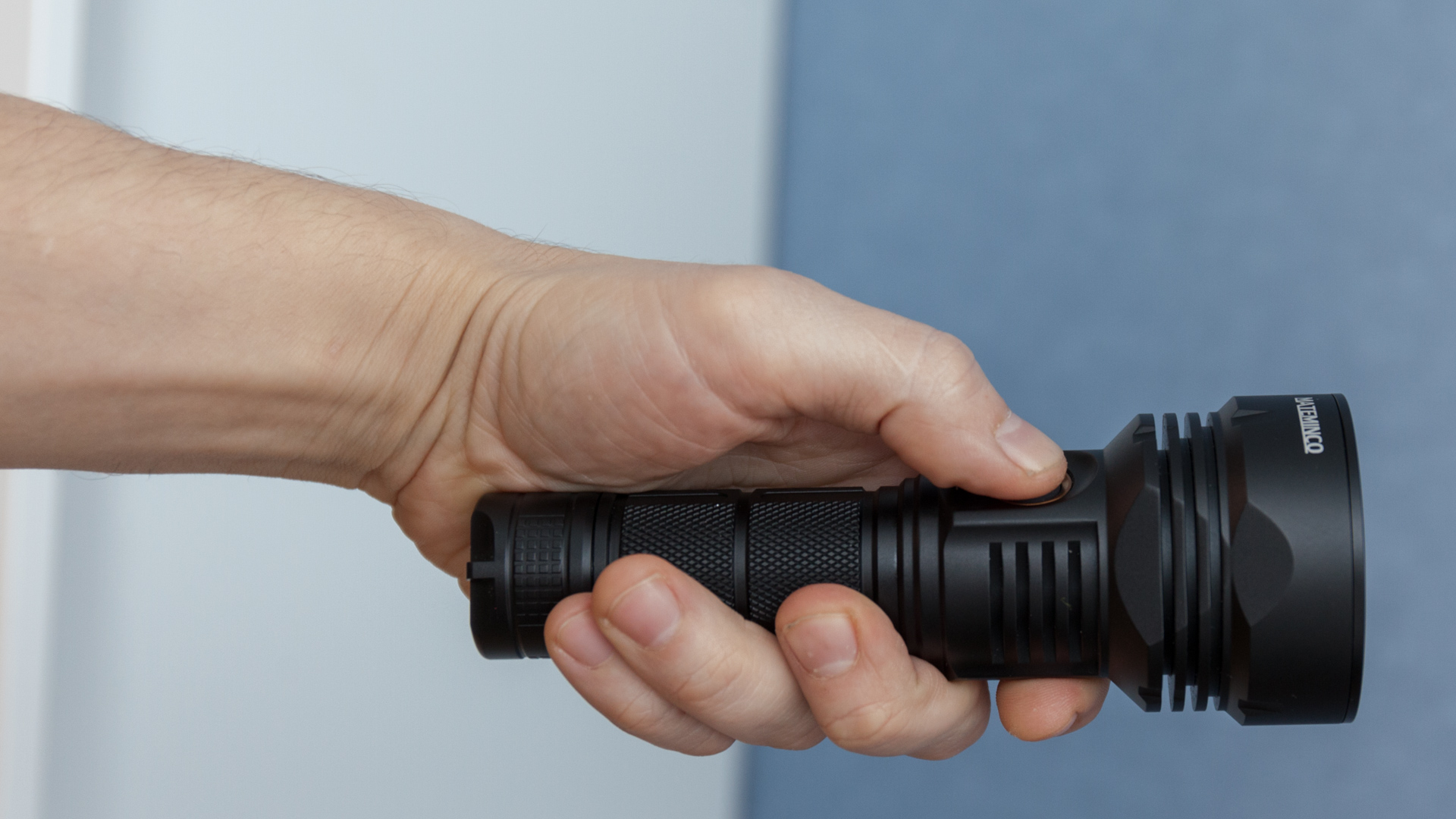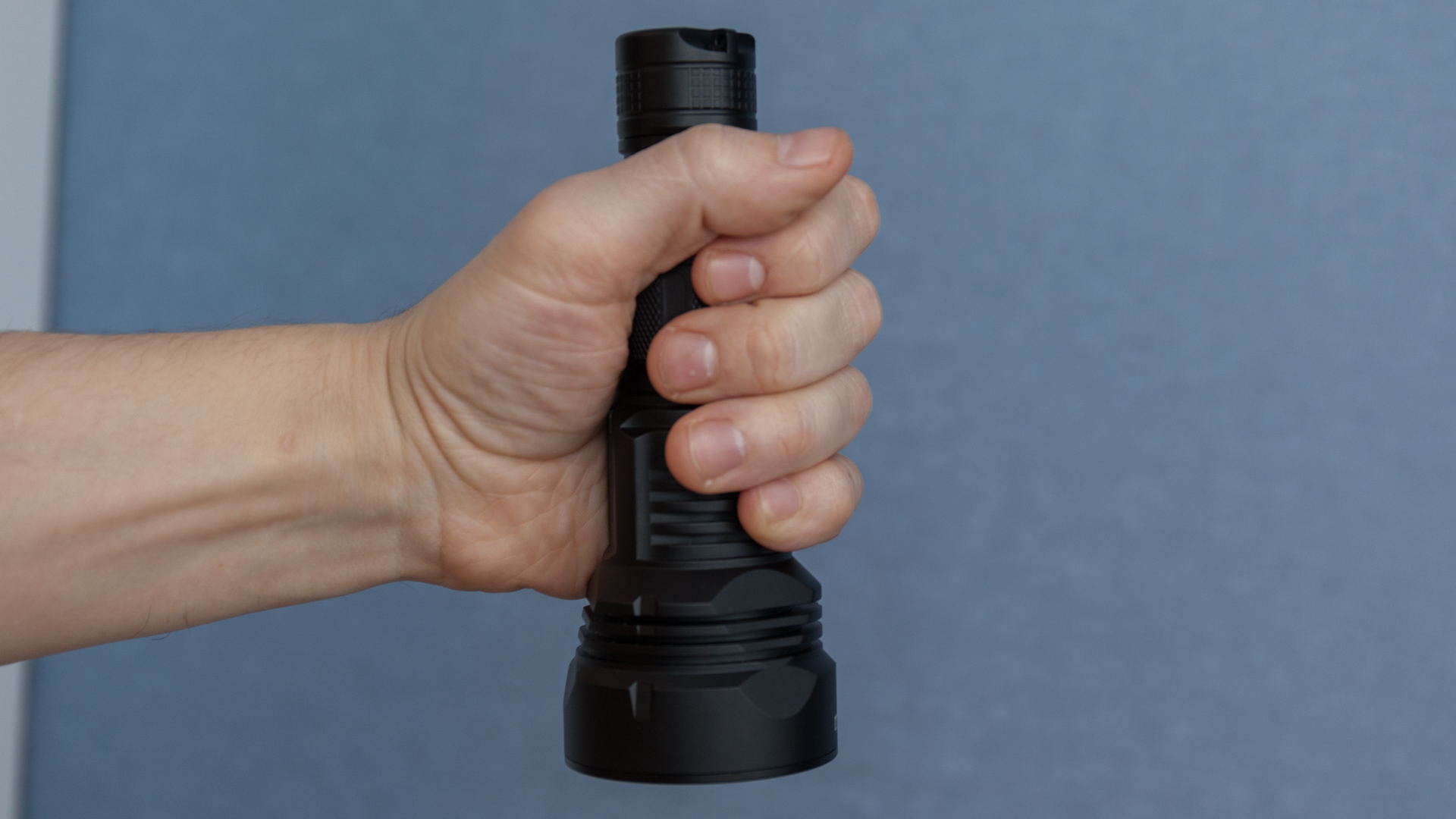 Further, traditionally in order, comes the button. The button is medium in size, the move is the same mid depth with a noticeable click. I liked its location in the recess, machined exactly to fit the size of the thumb, which instantly hits the button. Traditionally, there is an indication of discharge \ charging and backlight.
The button stands a little bit out for the surface of this hollow, but I tried to press the flashlight against a flat surface – there is no accidental pressing.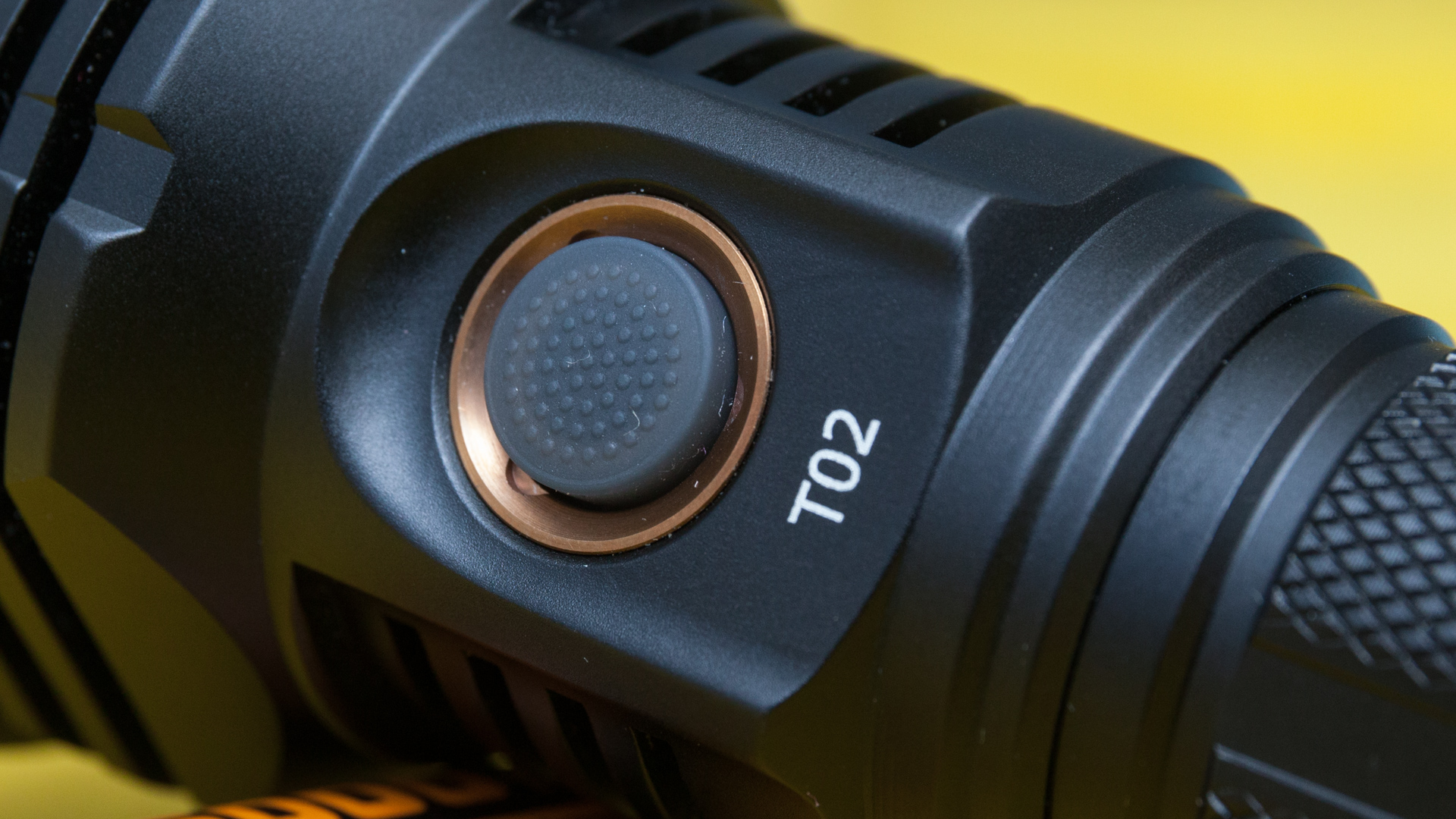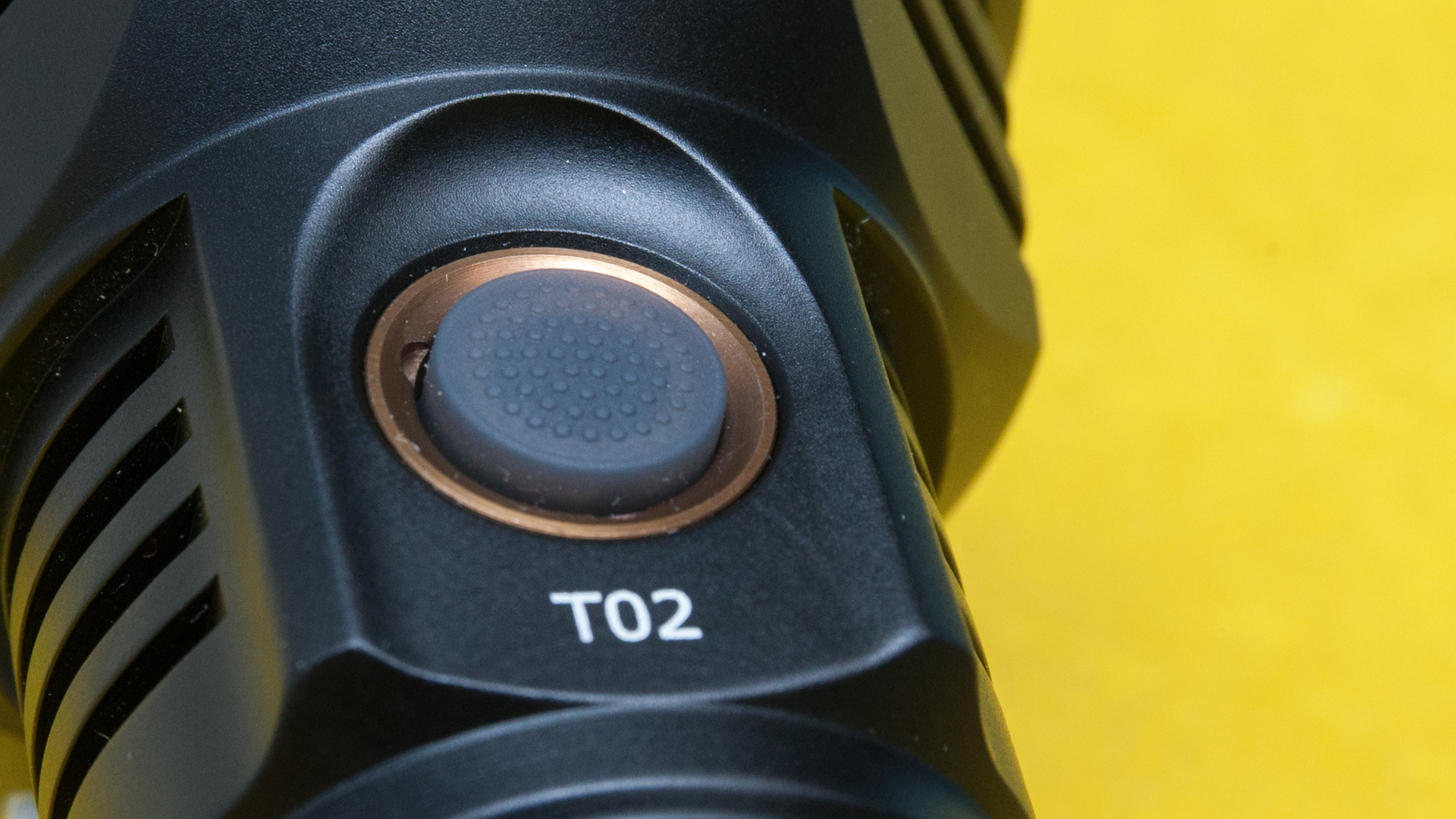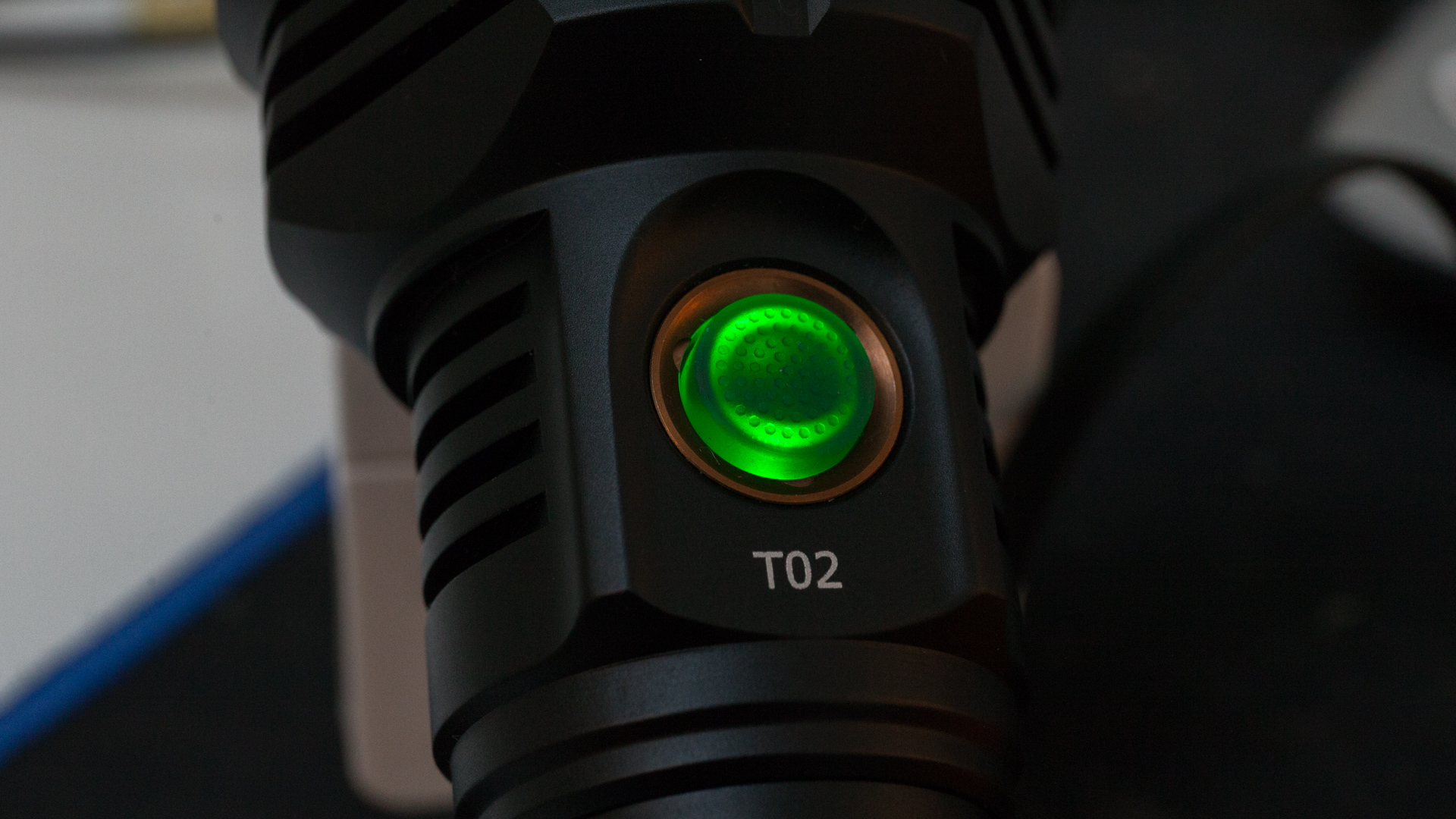 Traditionally and expectedly on the opposite side is the micro-usb charging plug with a good thick cover.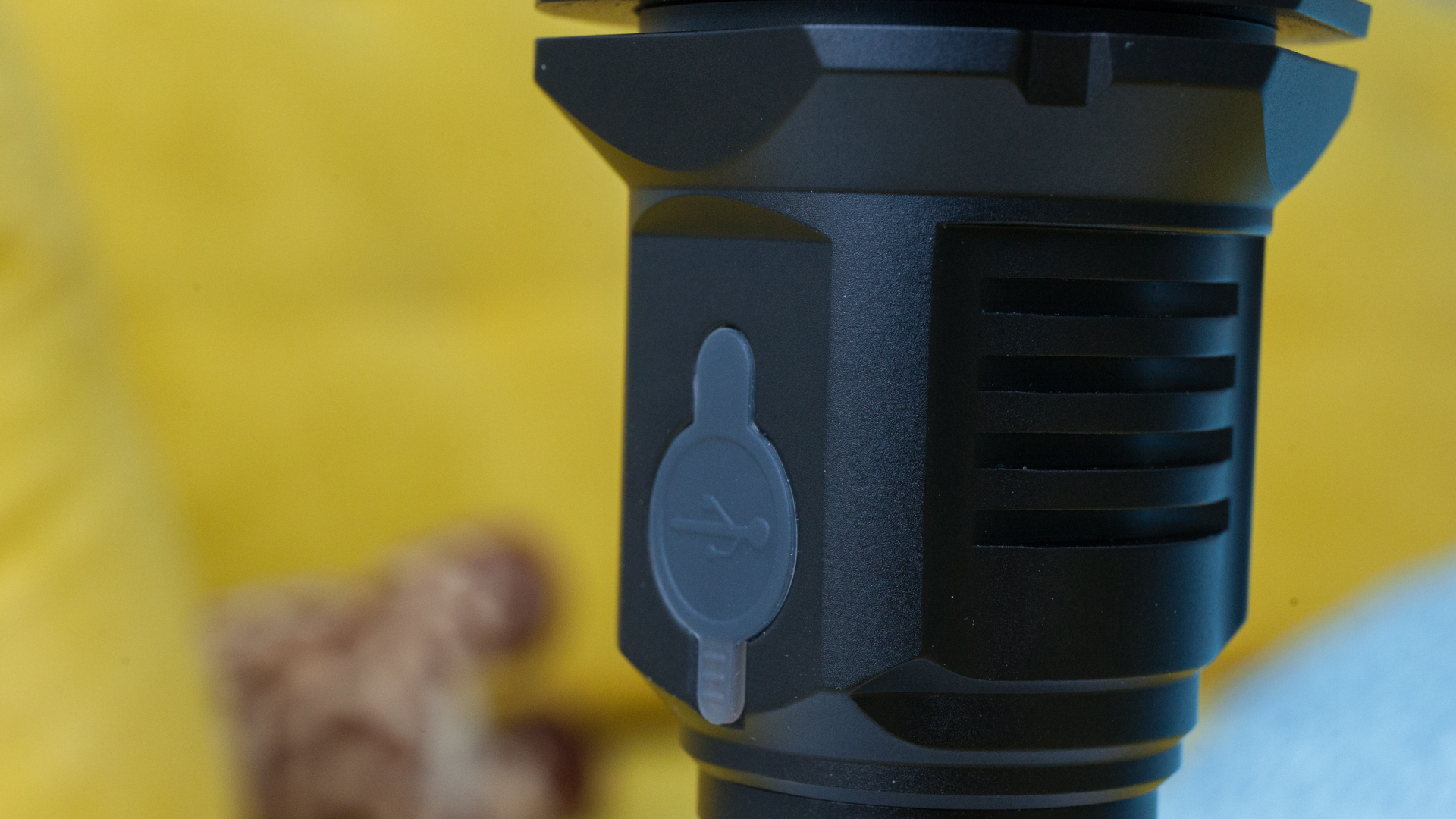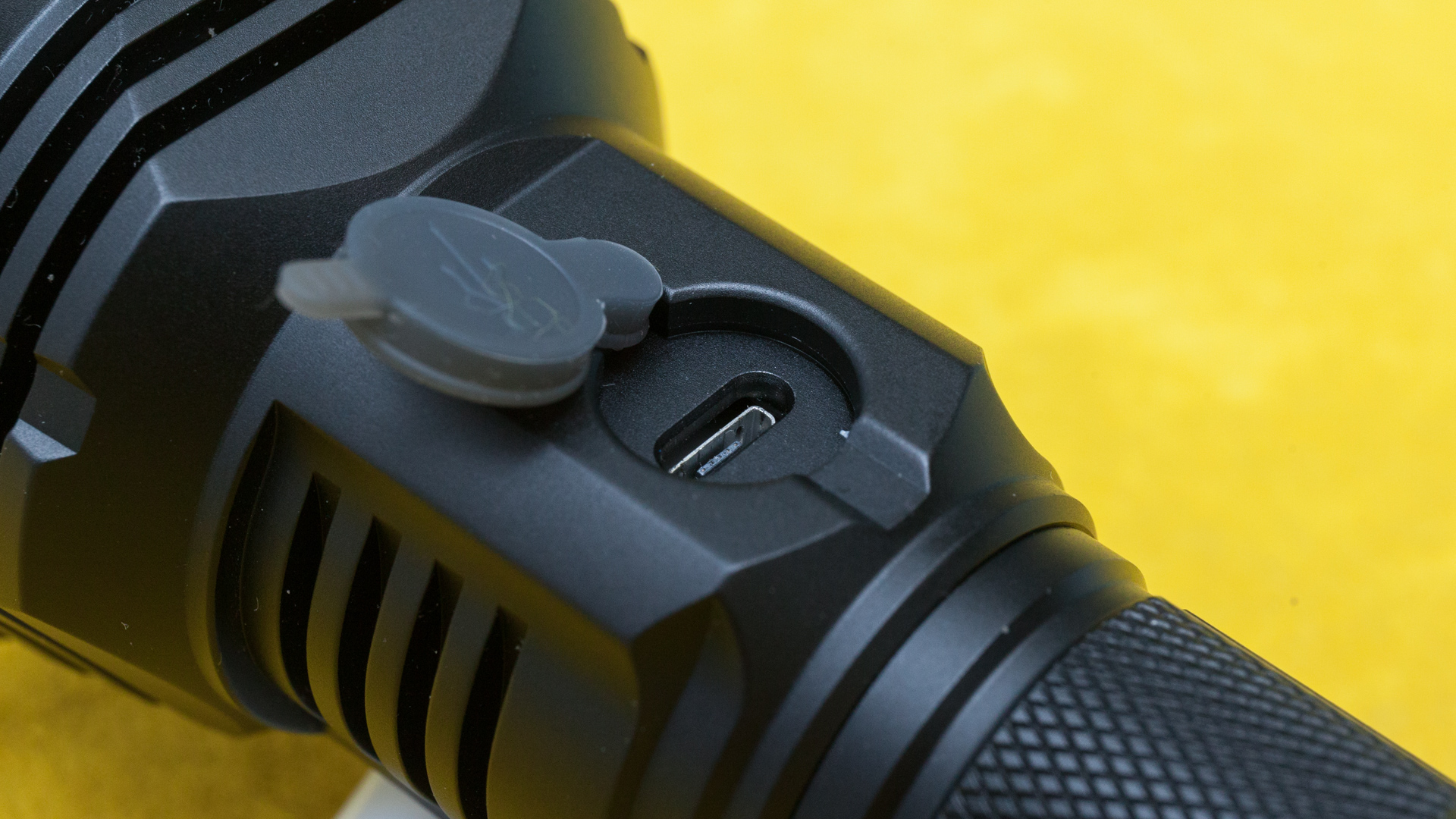 The cooling fins for this size are excellent in depth, they are stuck everywhere wherever possible.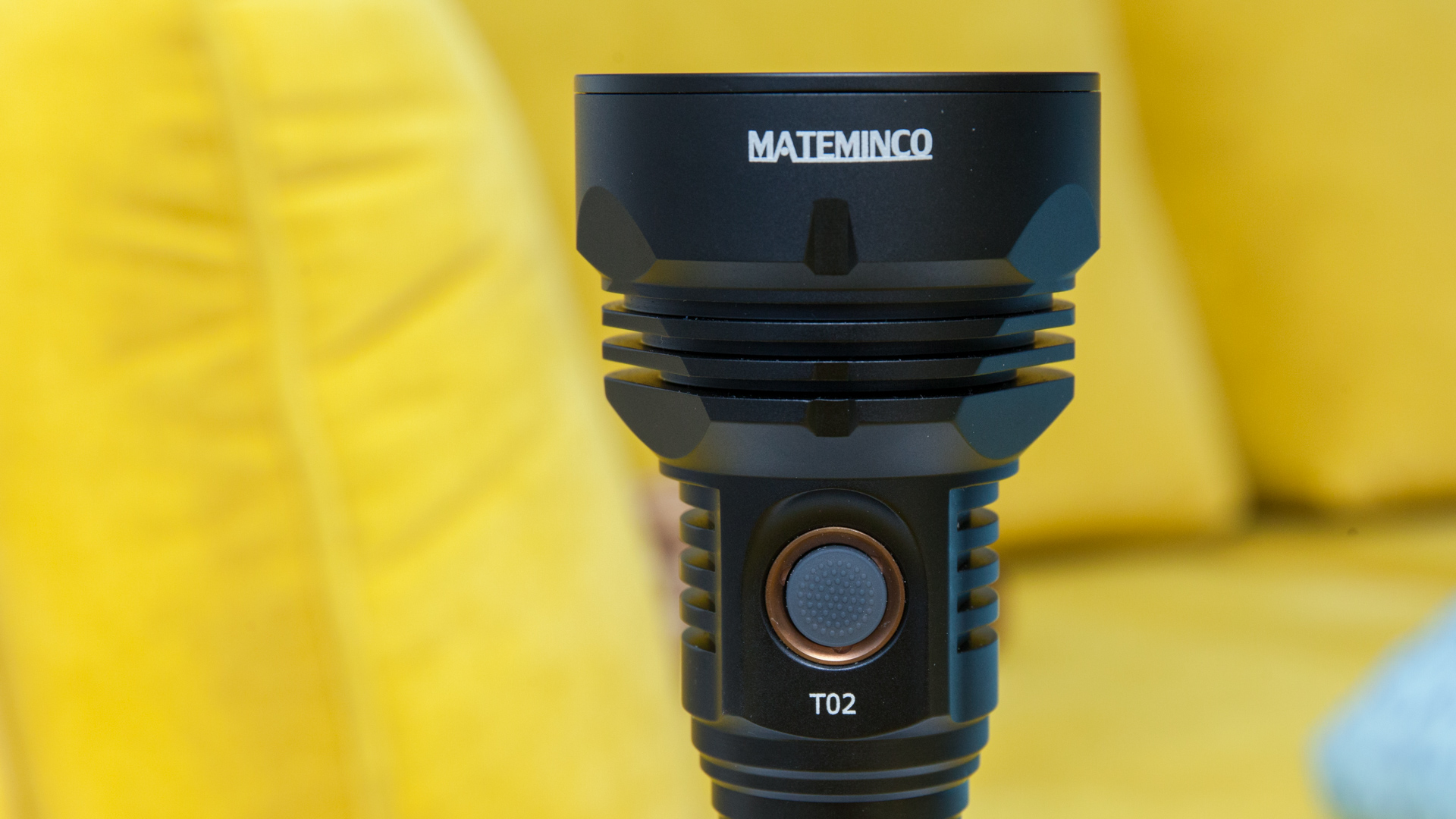 Unfortunately, I wasn't able to unscrew bezel. I bought a watch opener specifically for this, but its size was not enough.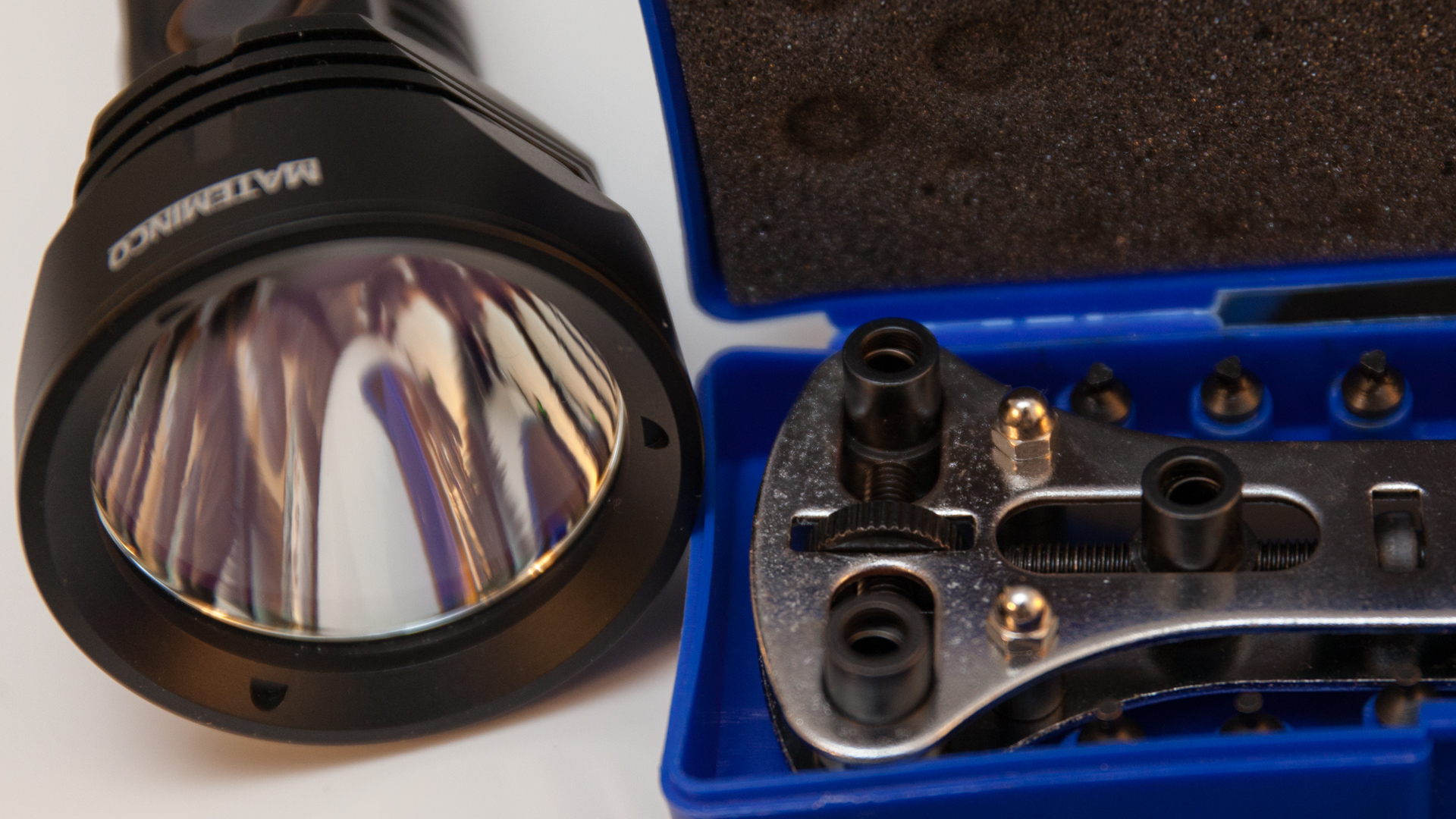 The glass is as usually: AR, enlightenment, toughened.
The reflector is smooth, at the bottom of the XHP35.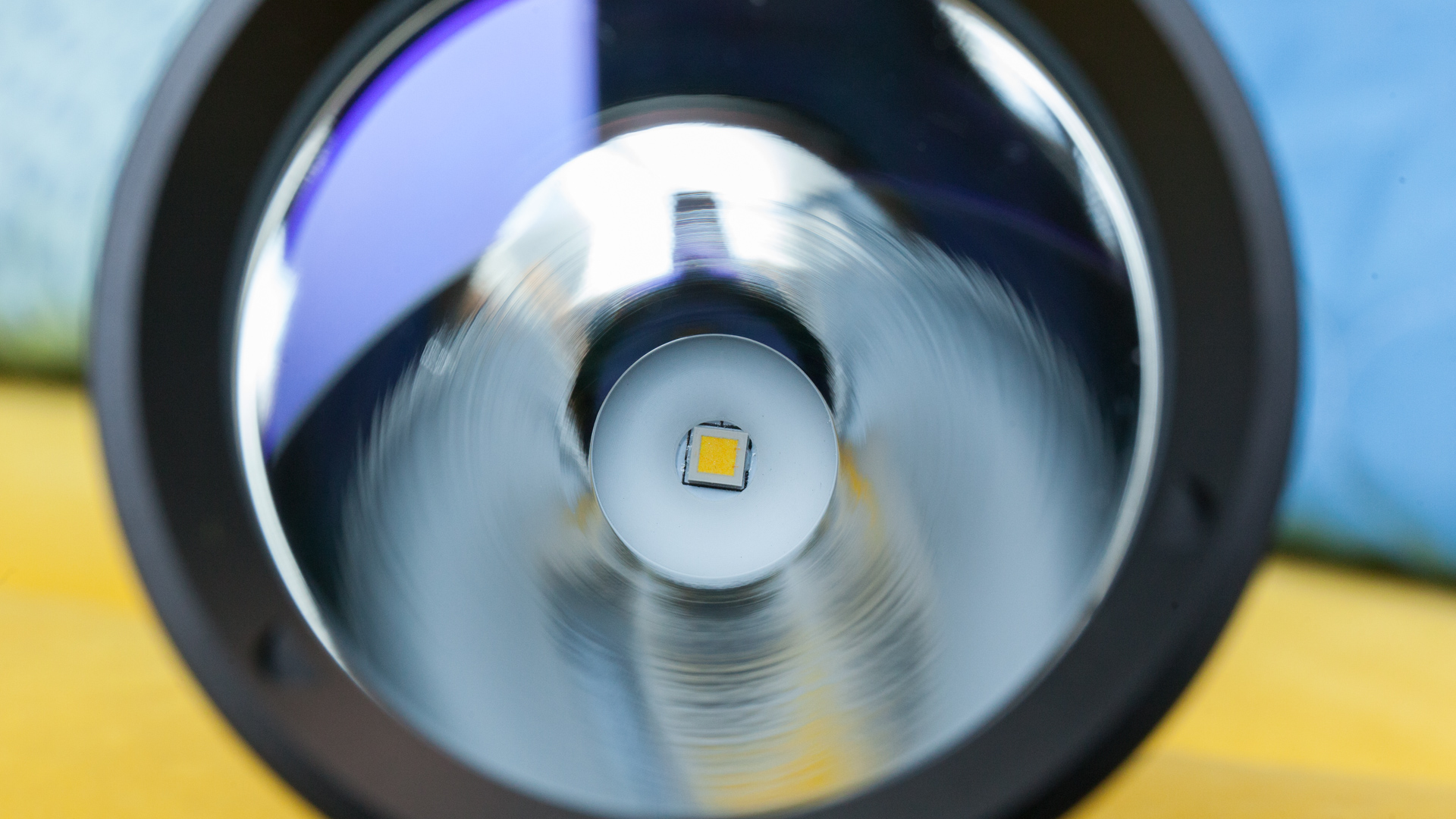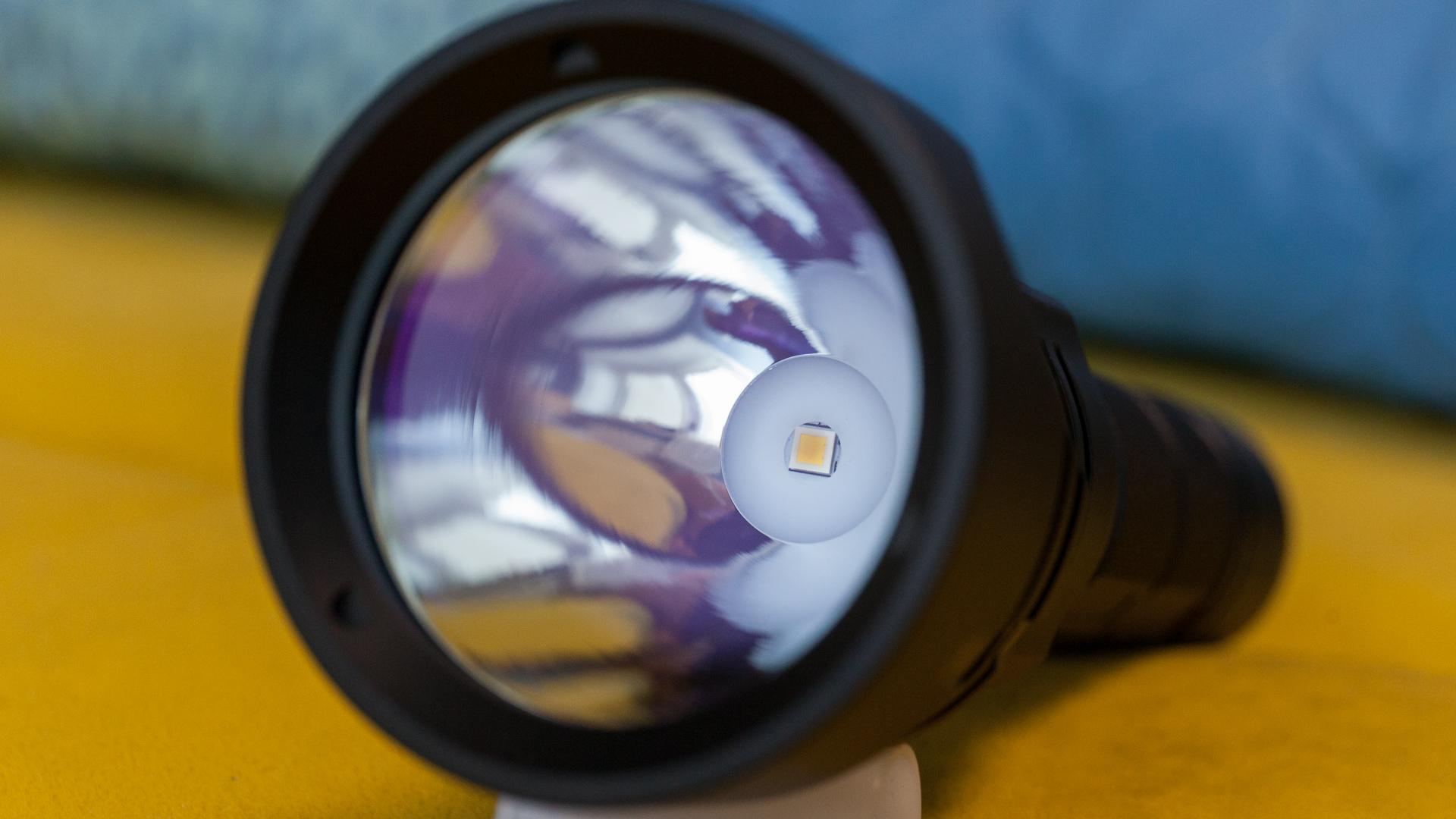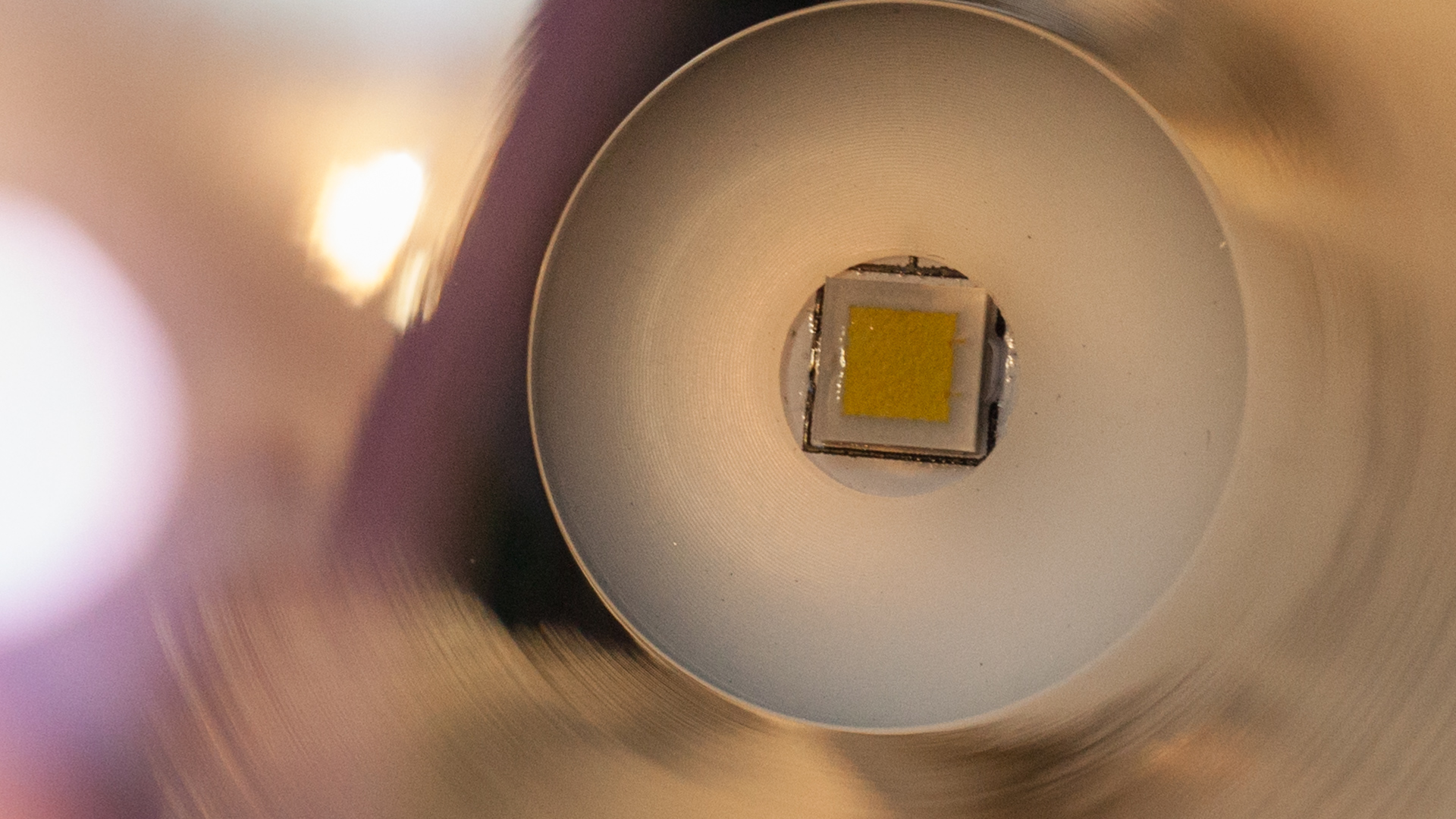 *General impressions. *Good looking flashlight. Neat, with a discreet but pleasant design. I didn't see any obvious lacks in terms of construction, except I could have made a groove for the clip.
UI
Up to a certain point, Crelant were almost the only one to implement stepless dimming. And after the release of the BLF GT, it directly broke through and lights with such control began to be released more and more. There is no narsil \ anduril, which, as for me, is better – I am ready to give up the flexibility of control for the sake of good stabilization.
From off:
Press and Hold side switch: lowest ramping mode (it will not start ramping)
Single click side switch: Last memorized output mode
Double click: Highest output
Three clicks: Battery check
Four clicks: Lock out mode
Five clicks: Momentary mode: you can do morse coding etc in Highest output mode.
Six clicks: The side switch backlight will either start or stop "breathing". Which means the LED will ramp up and down continuously as if it is breathing.
From on:
Press and Hold side switch: Ramping up brightness / ramping down brightness
Single click side switch: turns off
Double click: Highest output
Three clicks: Battery check
Four clicks: Turns off and goes into lock-out mode.
Five clicks: Momentary mode: you can do morse coding etc in Highest output mode.
Six clicks: The side switch backlight will either start or stop "breathing". Which means the LED will ramp up and down continuously as if it is breathing.
Battery Check mode:
When you enter the battery
00-20% = 1 blink
20-40% = 2 blinks
40-60% = 3 blinks
60-80% = 4 blinks
80-100%= 5 blinks
Lock-out mode:
Yes, by doing 4 clicks in either the On or Off position. Another 4 fast clicks to go back to normal usage.
Flashlight performance.
There are two options to choose from, cold and neutral. I chose the second. PWM blinking is not visible in any mode.
The light distribution is "piercer", which actually is what required. I will not show extreme modes together here, as there will be either total darkness, or just a solid white spot.
I decided here to compare how much T02 beats against C8 + XPl-Hi. Look at the comparative bimshots at maximum for both brightness. Then I just had enough of other flashlights, I show them all for greater clarity.

Charging current is quite decent.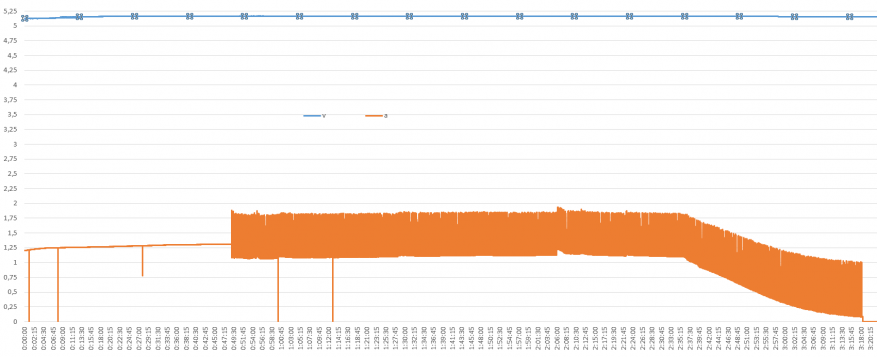 Stabilization is good. There are no questions. I tried to choose a 50% brightness level, so there's a + -3-5% error. but for a general understanding of this will be enough. For the test, a 5000mah 21700 battery was used.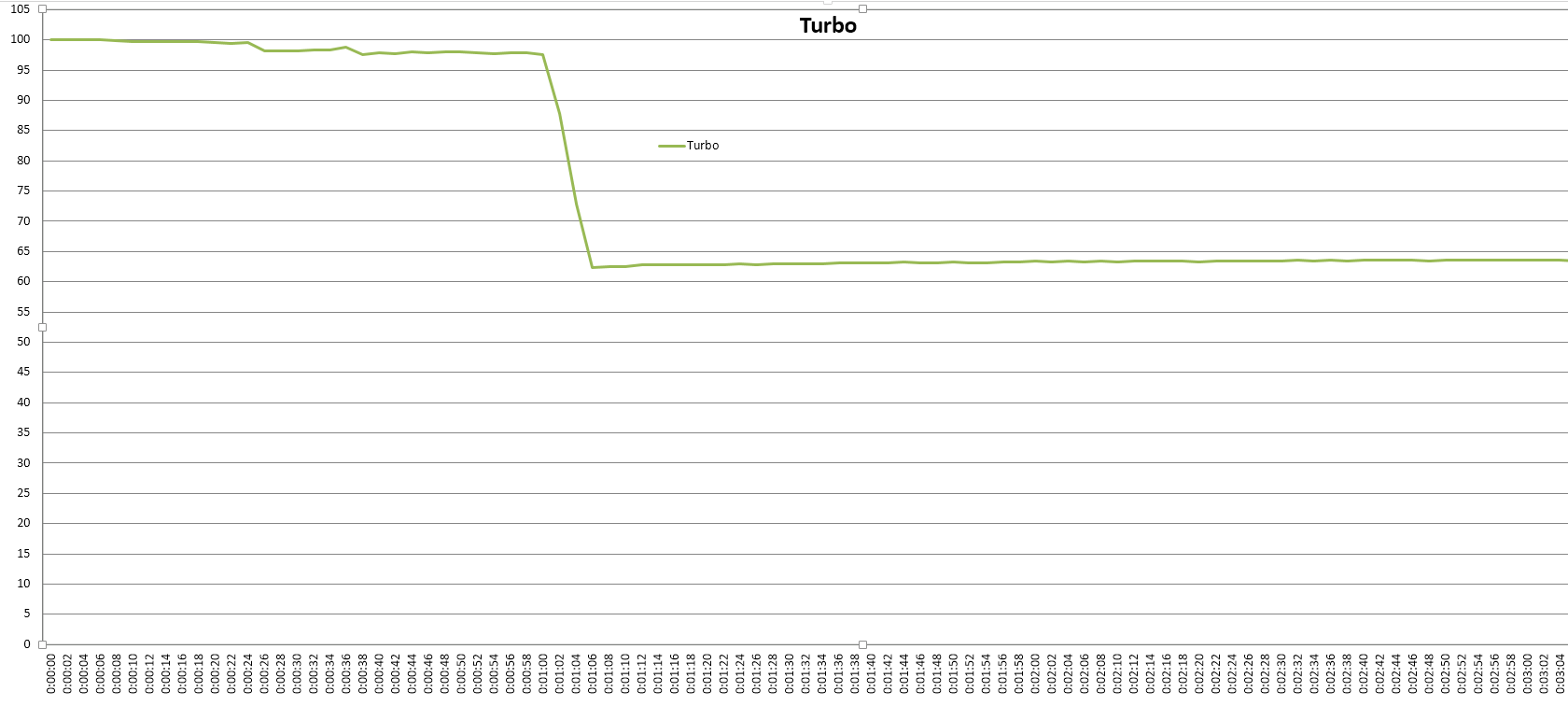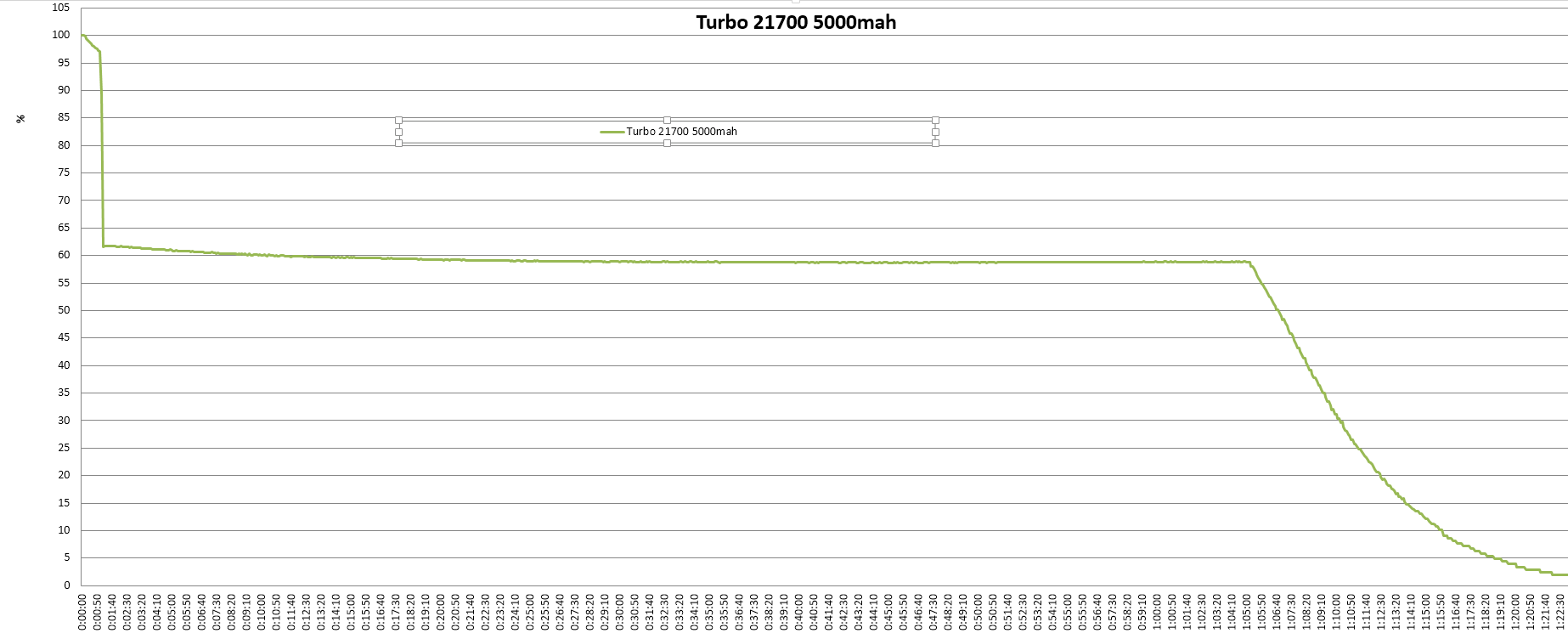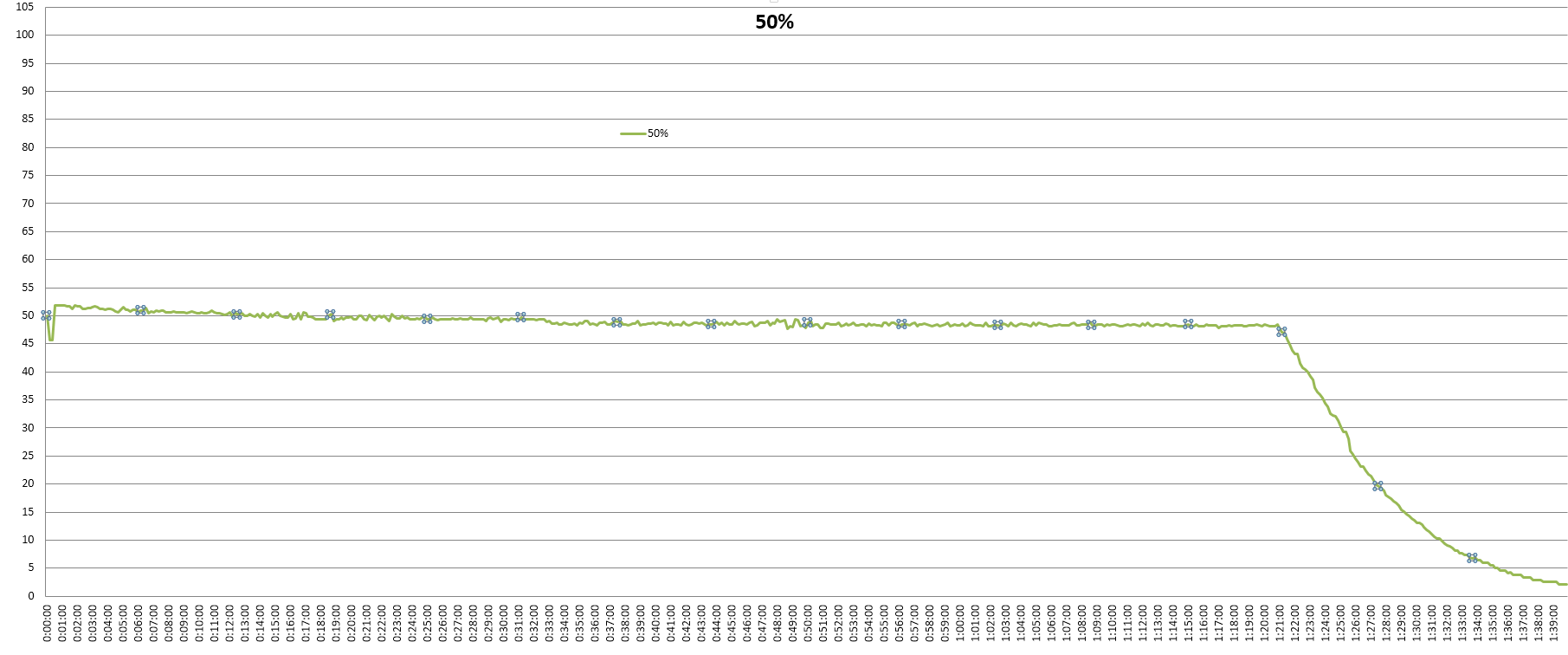 Well, as for the range as such. I would estimate the maximum useful range at about 400 meters, here you can see everything very well. Of course, without parasitic illumination, in complete darkness, and of course indoor the flashlight can also be used at the greatest distance. The question is just what you will see at this distance. I think that 400-500 meters is a useful range for the naked eye, then you can only distinguish the bus from the jeep.
In this regard, the flashlight shows a good result and I have nothing to complain about with its size. More throwing and bright stuff are in another league of 4×18650 with significantly larger reflectors. For a single-battery flashlight, the Mateminco T02 demonstrates good performance.
And here's what's important to understand – no one obliges to use a flashlight at maximum brightness. In our case, a flashlight even at some symbolic brightness gives quite visible light with (which is important for me) good runtime and stabilization. Here, for example – 15-20 meters distance and minimum brightness. The corner of a garden is completely visible. And on that brightness the flashlight will shine the devil knows how much.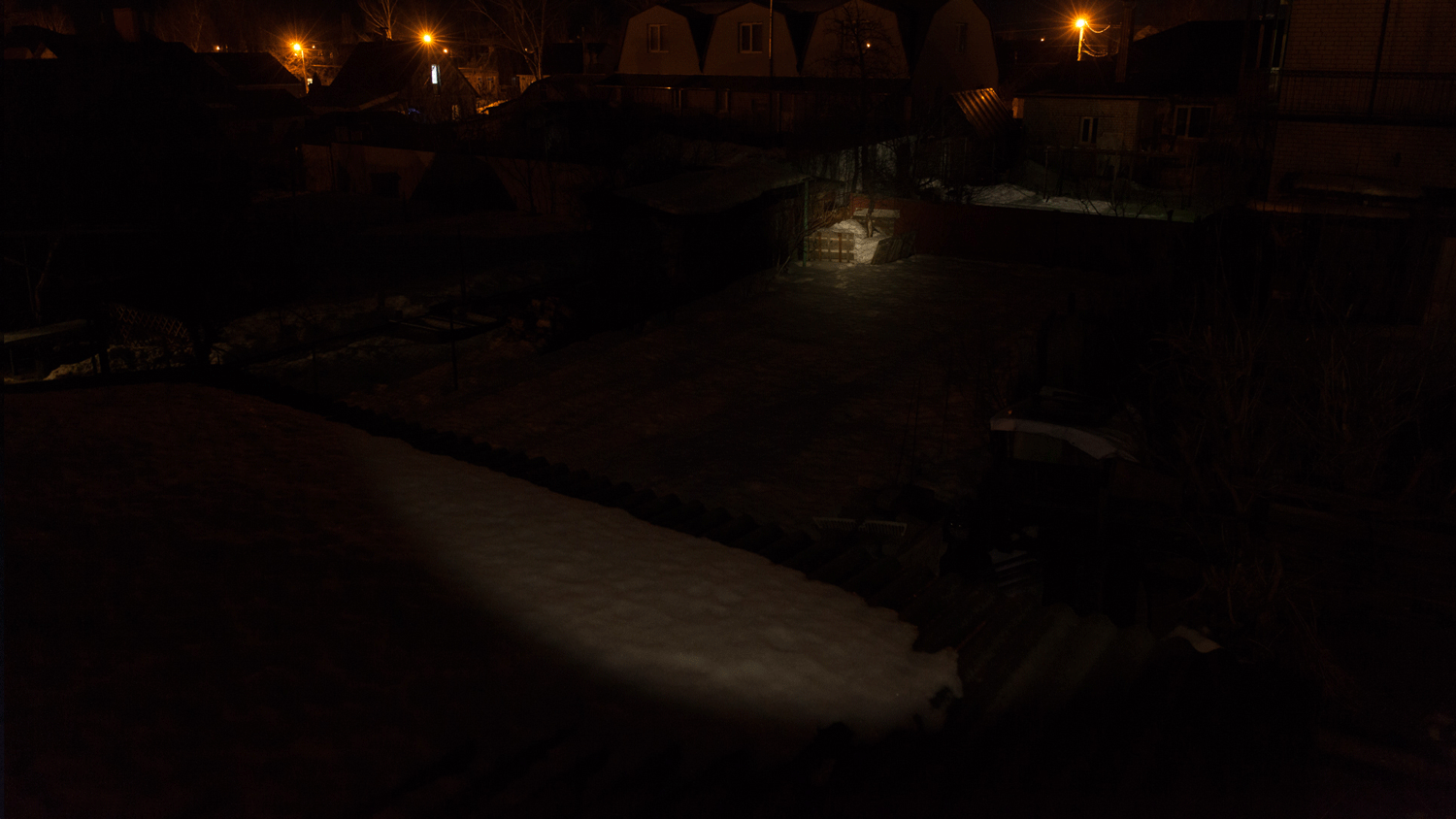 50 meters – please, no problem. Again, even at minimum brightness there is some kind of hotspot.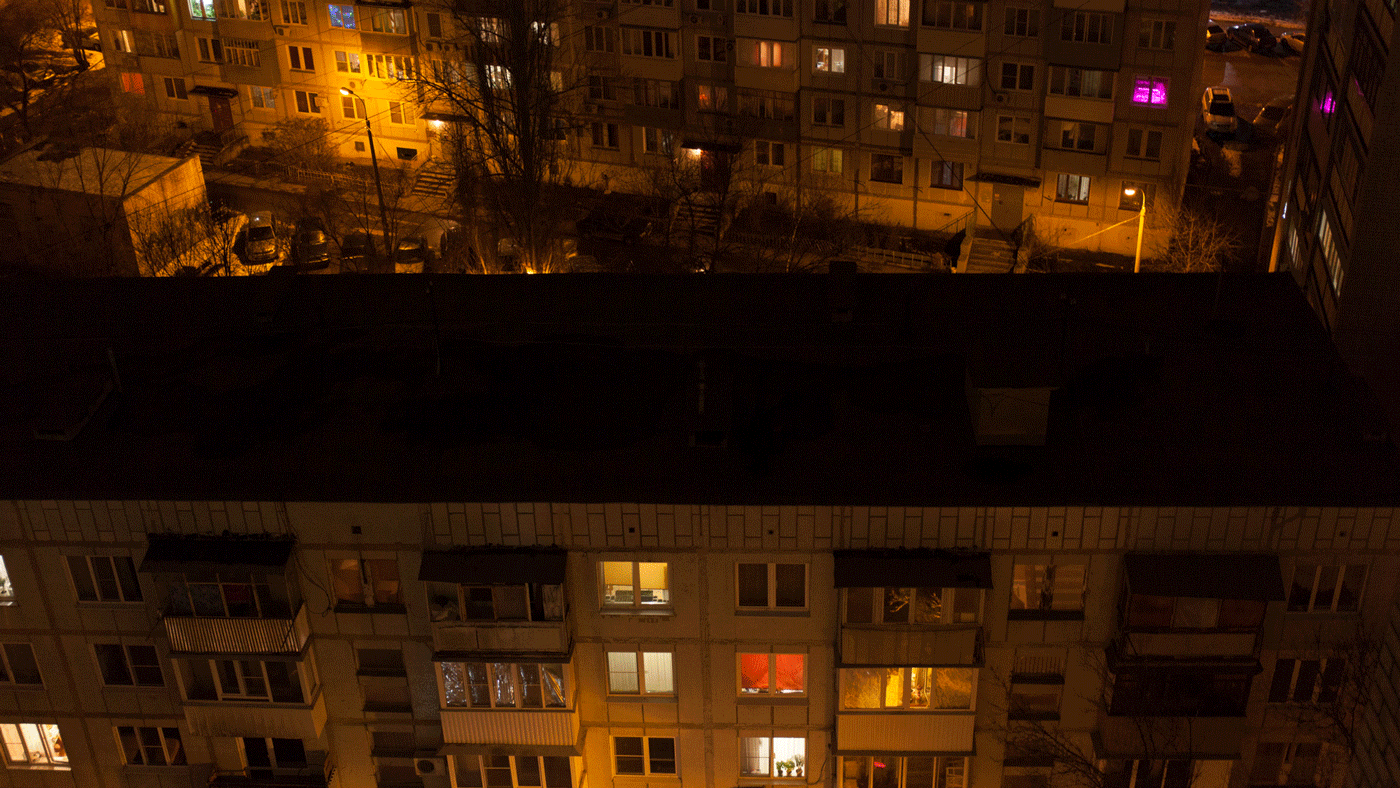 150 meters, likewise, good brightness.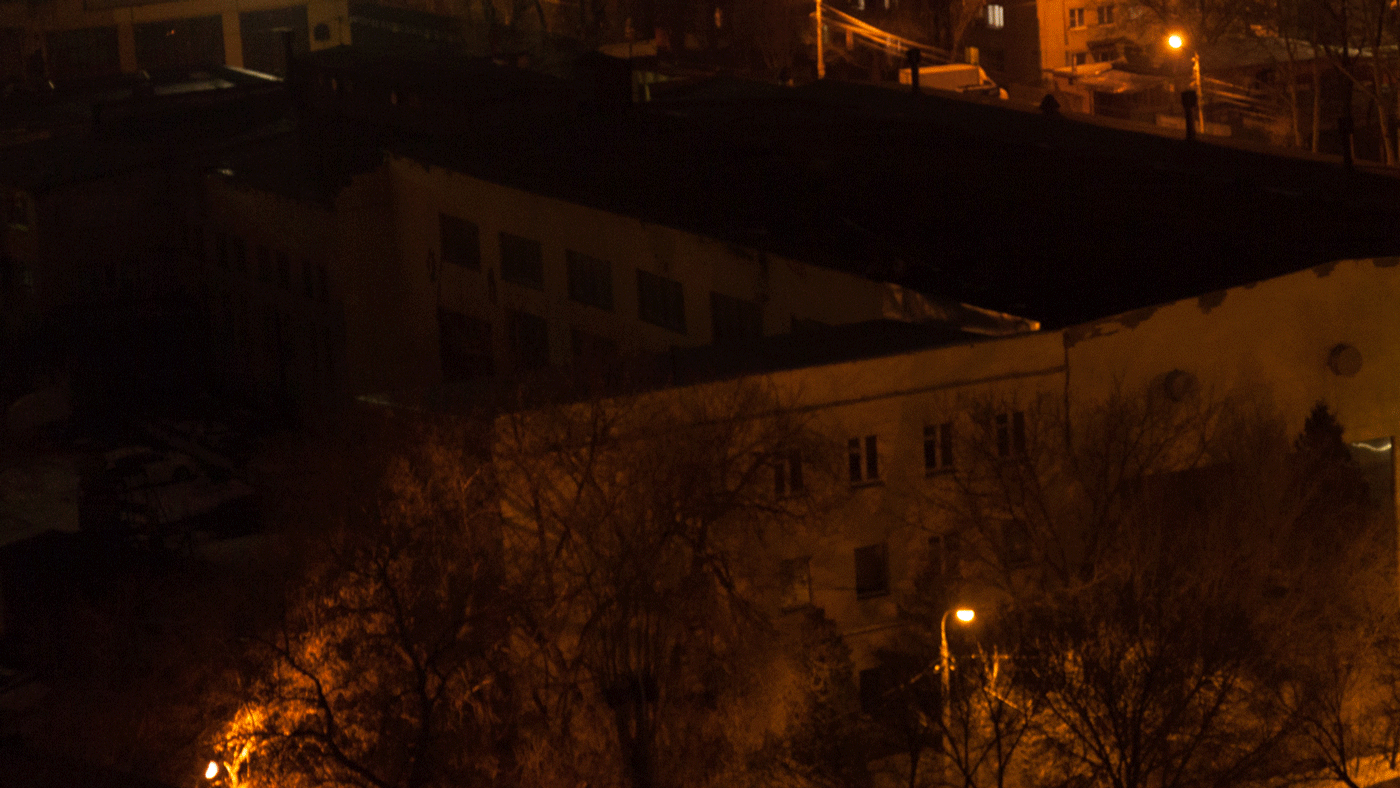 Well, the mentioned 400m distance. Here it is important to understand that C8 + and GTmini, having direct dirve will show this brightness (as on pic) only with a fully charged batteries and then brightness will slowly decrease . Well, there is no stabilization.
400 (maximum 500m) is the limit of useful range. But for the vast majority of users, this is more than enough.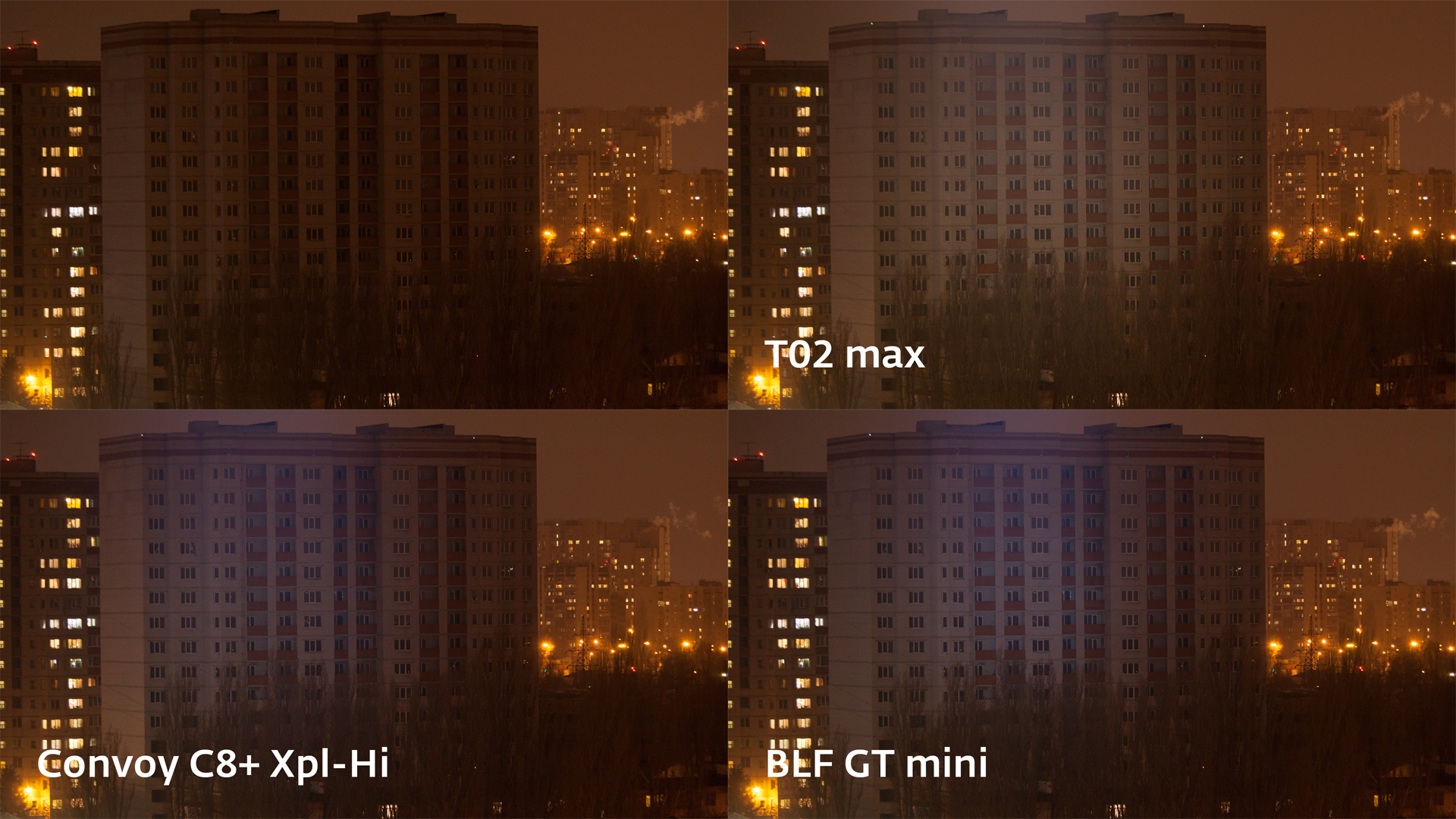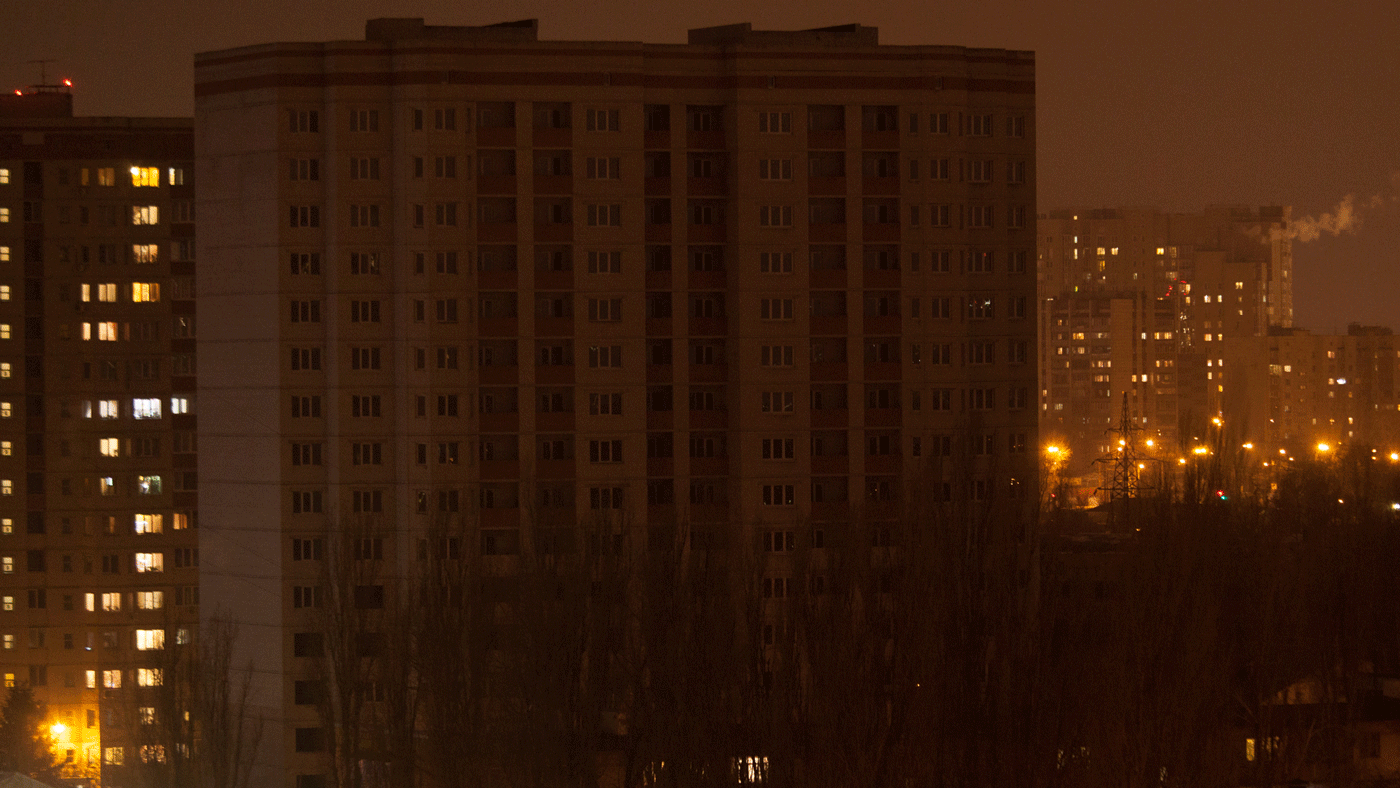 There is a alive video in the beginning my youtube review, you can also check performance there.

General impressions.
I like Mateminco T02 for the combination of size and throw. I do not think that with such sizes it was possible to achieve longer throw. More precisely, it would be possible, at the price of reliability, to get the LED into overdrive. But I don't see any practical sense in this.
+ brightness and throw
+ size
+ 21700 \ 18650
+ appearance
+ stabilization + choice of NW\CW
+ – UI. I liked it, but someone can scare stepless dimming.
- it would be possible to do 2A charging current (this is not an obvious CON, the current charging current is also quite good, but it could have been done better)
- again, an implicit minus in the form of the absence of a clip and holster.