Varta High Energy D 4920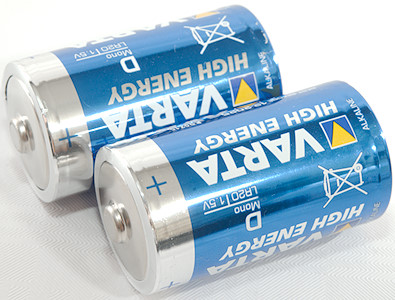 Official specifications:


System: Zn-MnO2 (Alkaline)

Shelf Life: 5 years (This is from 2002 data sheet)

Nominal voltage: 1.5V

Typical capacity: 16500mAh (Discharge with high resistance)

Permissible temperature range: -10° ~ 50°C

This is a alkaline D cell from Varta.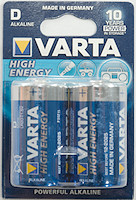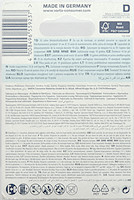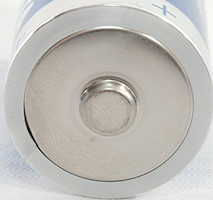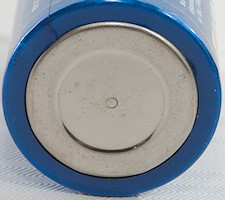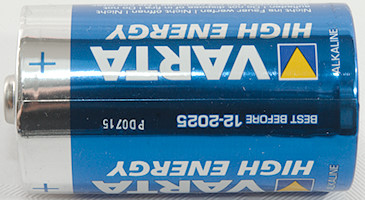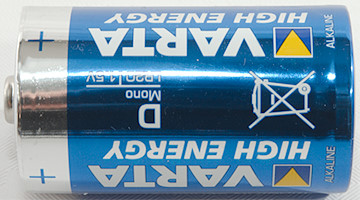 As usual with alkaline capacity varies with current drain and even this large cell cannot do much above 3A and have some capacity left.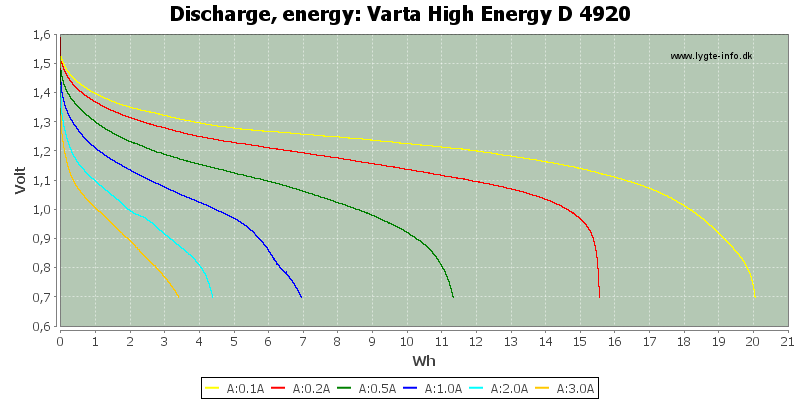 Conclusion
The energy contents is 5-6 times a AA cell, but the current capability is not much higher.
Performance of this cell is similar to the other D cell I have tested when using low current and worse at higher current.
Notes and links
How is the test done and how to read the charts
Compare to other AA/AAA batteries: Alkaline/NiMH/Lithium
Compare to other C/D batteries: Alkaline/NiMH/Lithium