Sofirn C8A from 77 Outdoor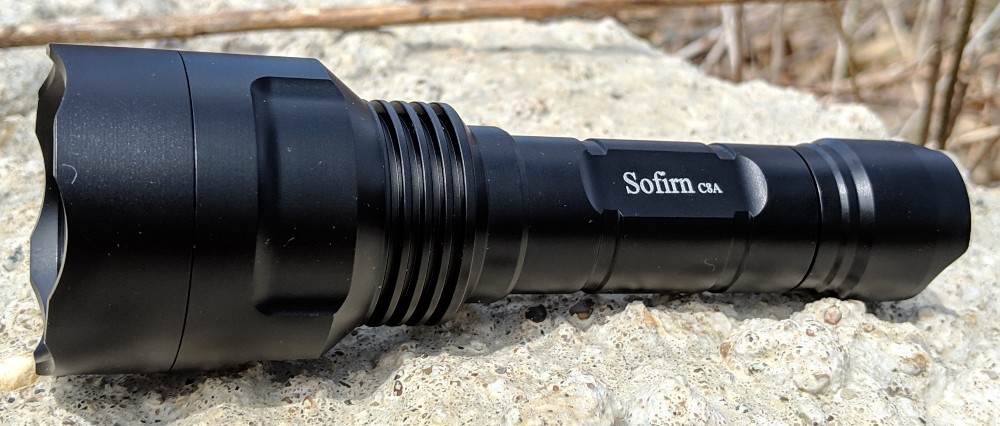 I was kindly offered this light for review by 77 Outdoor (prior to their account being removed). There's been some discussion about 77 Outdoor, and I won't touch that here except to say that my experience with them has been positive. As with any reviews I do, I have made my best attempt at keeping all remarks honest, fair, and impartial.

In the Box: the C8A arrived in a plain but sturdy brown box with a 3000 mAh Sofirn-branded battery, a basic charger, and a micro USB cable.

Overview: the C8A has the appearance of your typical C8 flashlight, but rather than focusing on throw (see what I did there?), it mixes things up with an XP-L2 driven by a FET driver for some serious lumens.

What I Like:

As usual for Sofirn, it has nice quality: lubed square-cut threads, even anodizing, and a very solid feel to it
Decent

CCT

: also typical of Sofirn, it's just on the cool solid of neutral
Two different mode group options (Low-Med-High-Turbo-

SOS

or Med-High-Turbo)
Output is really good, lots of lumens for a stock, commonly available light
Low battery shutoff worked properly, shutting down at 2.88V in my test
The saddle shape of the tailcap is nice, it would be easier to press with s gloved hand than the Convoy C8 where there's a full time around the button
For those that need a battery and charger, offering this as a kit is pretty convenient



What Could be Improved:

The anodizing is a bit too shiny for me, it seems to have a higher sheen than most of my Sofirn lights (including a Sofirn C8 host), so I'm not sure if this was just an odd batch or what
The beam of the XP-L2 looks like the beam of an XP-L2… looks a bit like a fried egg. Not great if you're staring at white walls, but not terrible out and about.
The default mode group has

SOS

included, that seems like a really strange choice. And if you switch to the other group, you no longer have to deal with

SOS

but then you also lose the low/moonlight mode



Lumens and Current: (turbo was measured immediately upon start-up, not after 30s)

| | | | | |
| --- | --- | --- | --- | --- |
| | Low | Mid | High | Turbo |
| Measured Lumens | 1.5 lm | 104 lm | 758 lm | 2502 lm |
| Measured Current | 75 mA | 196 mA | 1.735 A | 7.15 A |

Runtime Measurements:
The C8A output stayed pretty steady for the first minute, then started ramping down until it hit 3 minutes. It then slowly tapered down until it shut off around 175 minutes I took a few temperature readings (still room, no wind or other cooling) and it never got above 48°C.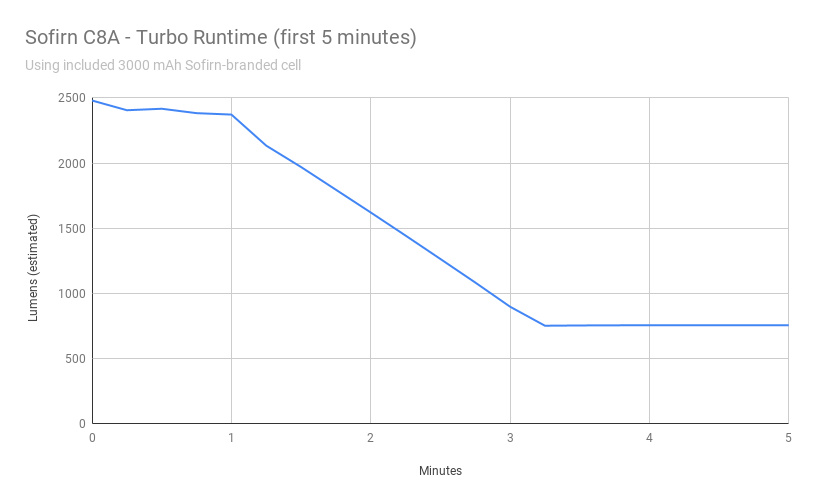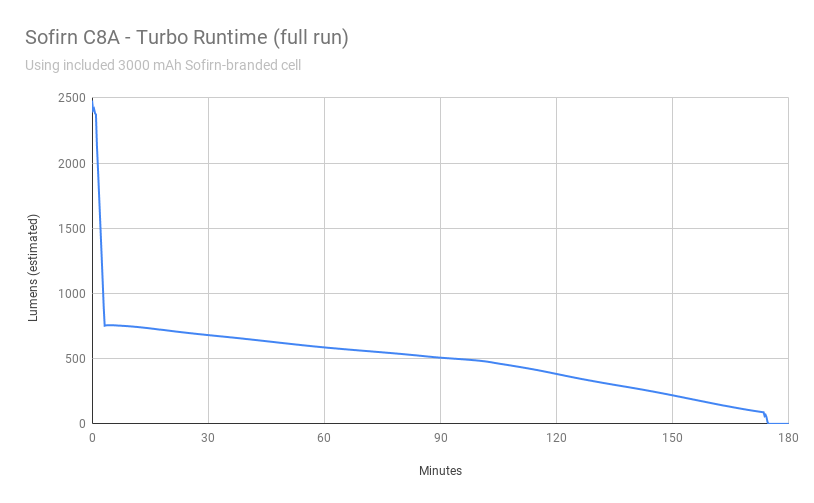 Conclusion:
This light challenges what I usually think of when I think "C8". Before this, every C8 I've owned and built was made for throw: usually XP-L HI or other dedomed LEDs. This one isn't purely a thrower, but due to the immense output, it still throws pretty well. Overall, it seems pretty nice if you'd like a mix of throw and spill.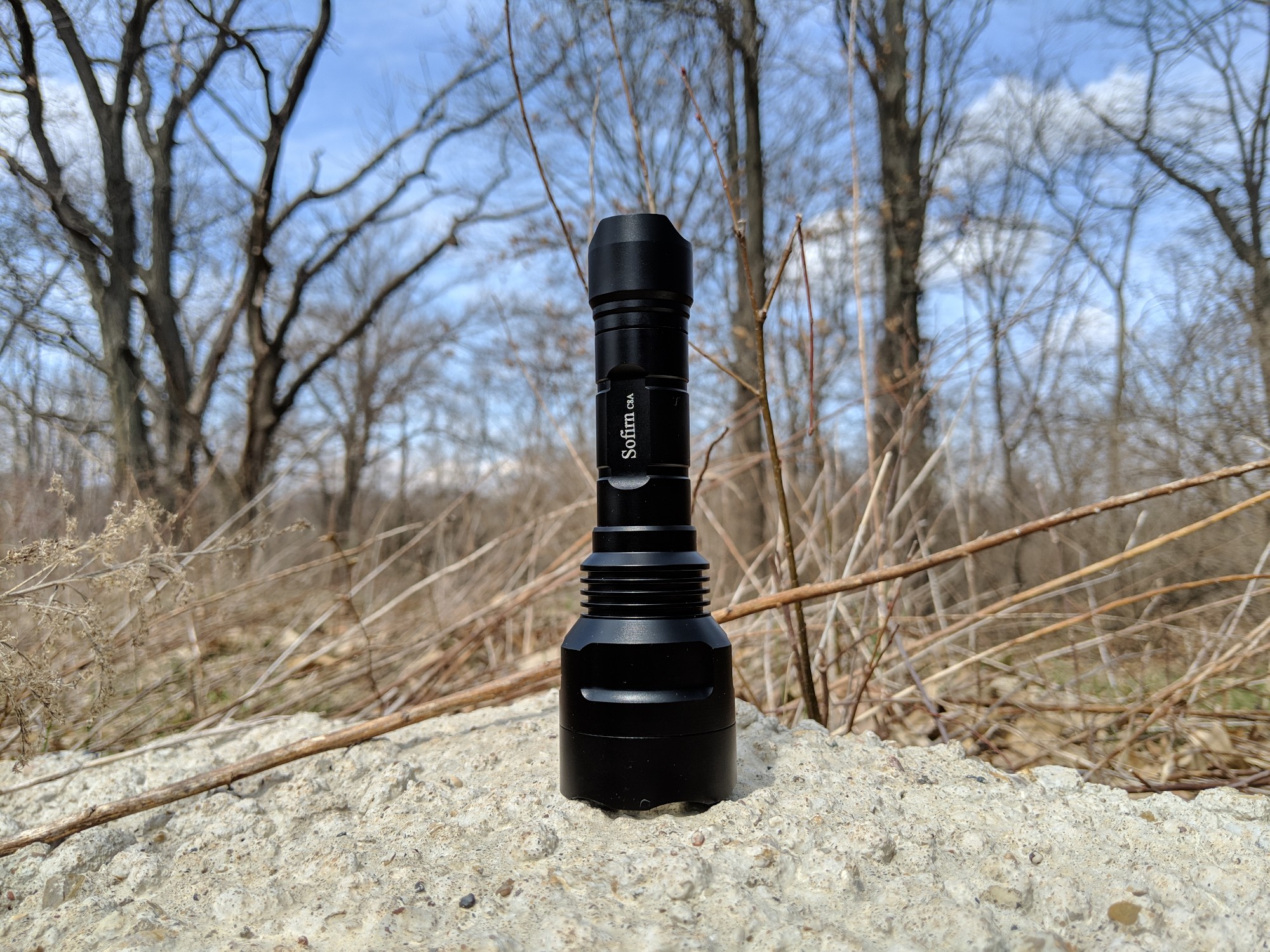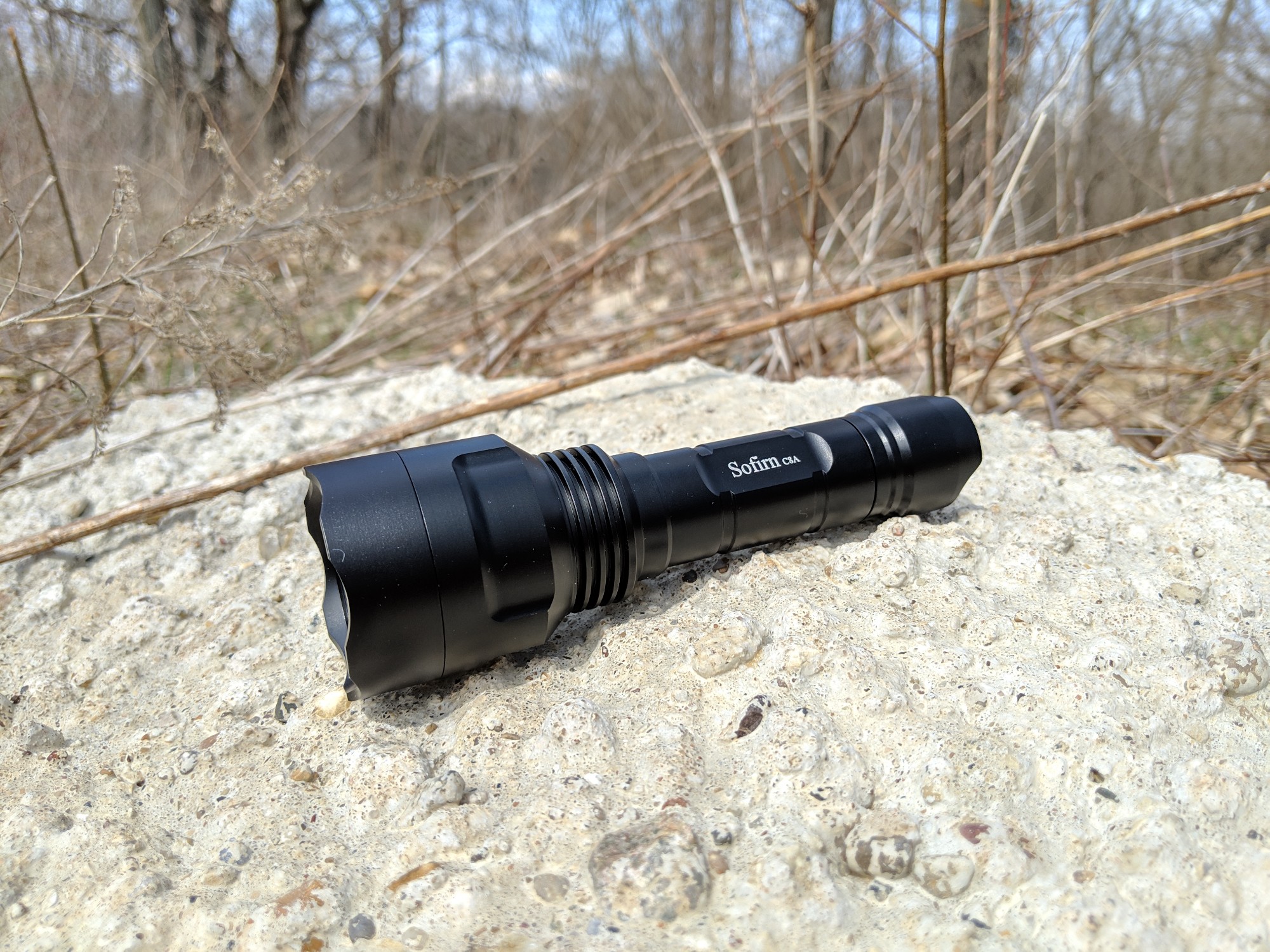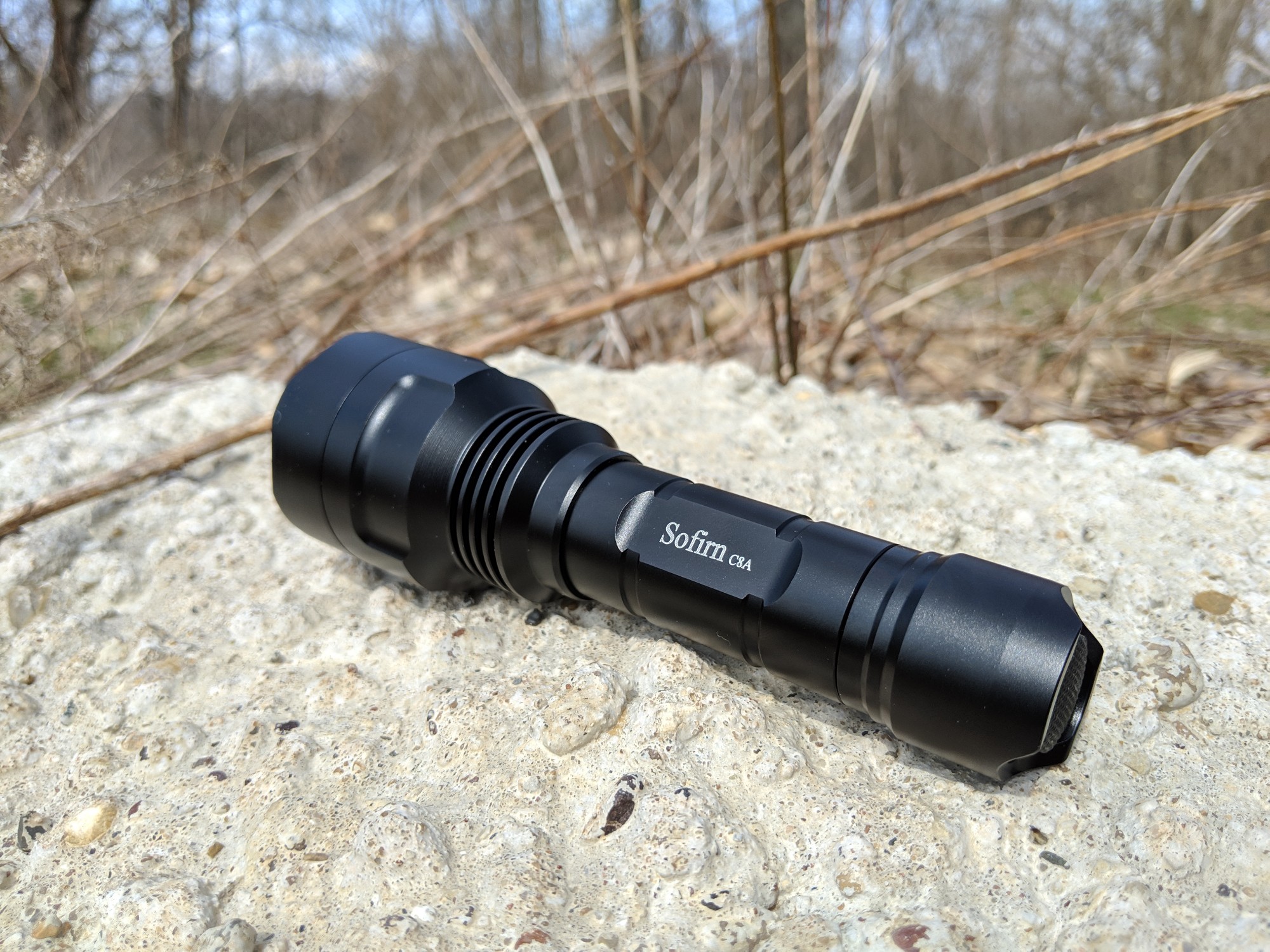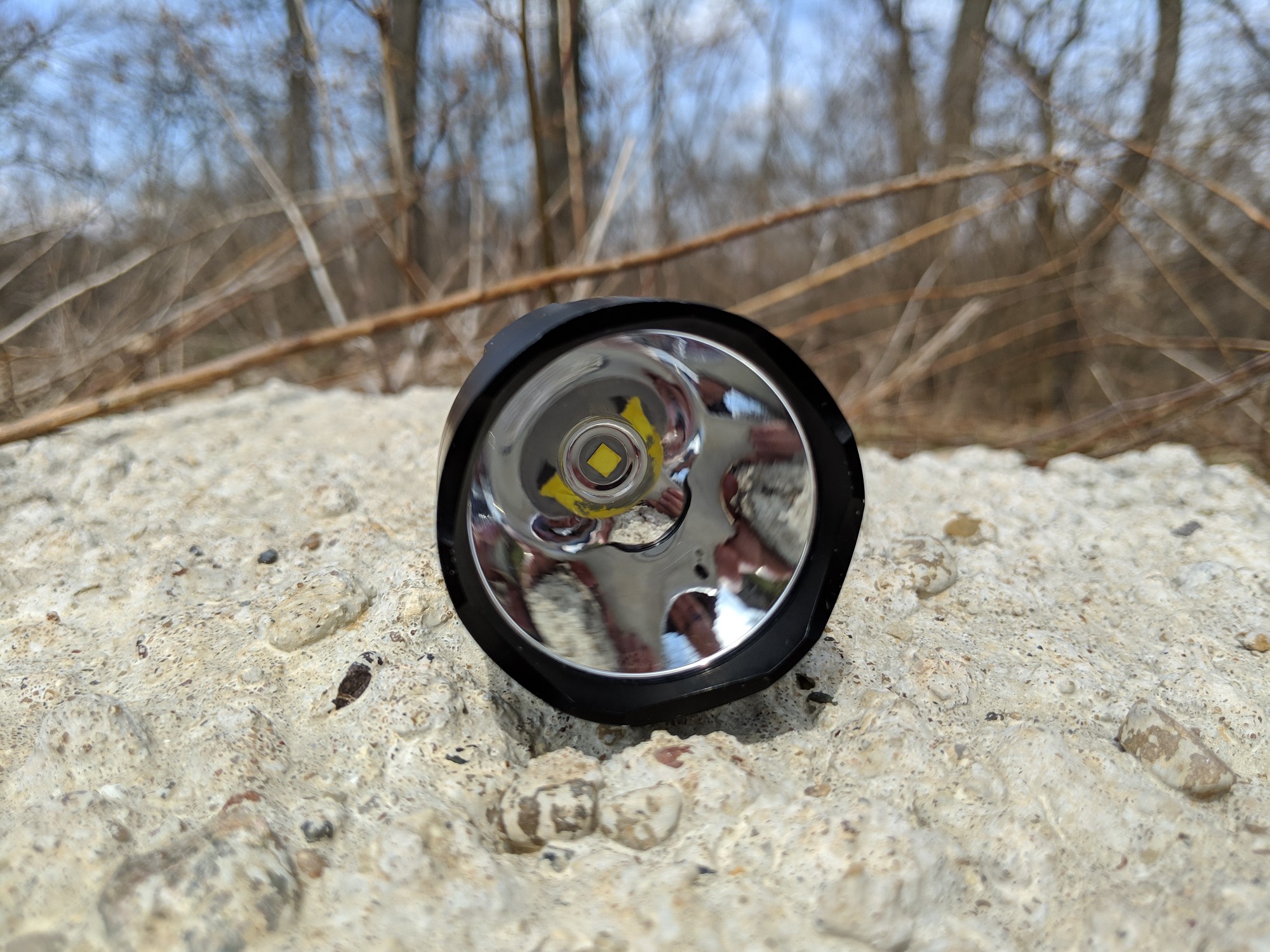 And now for some comparison shots:
Left to right: Convoy C8, Sofirn C8A, Sofirn C8 (from host – note the differences in anodizing)