XCSOURCE 18650 2600mAh (Black-orange)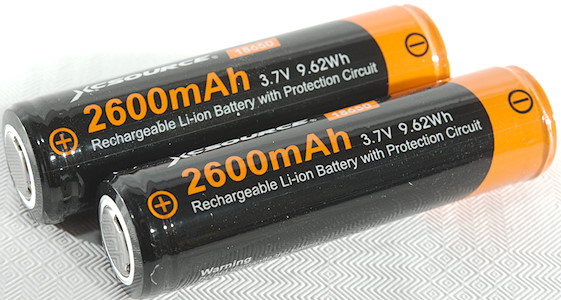 Official specifications:


Brand:

XCSOURCE



Material: Li-ion Battery

Voltage: 3.7V

Capacity: 2600mAh

Approve: CE/RoHs

Recharge: up to 1000 cycles

Size: 68×18mm(Because the battery plus a protective tube, so longer than conventional batteries)

Weight: 48g/1pcs


This is protected 18650 batteries with fairly low capacity.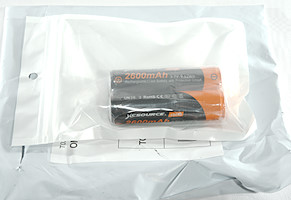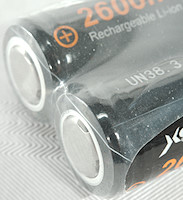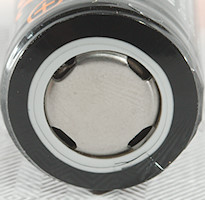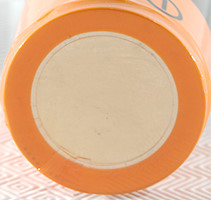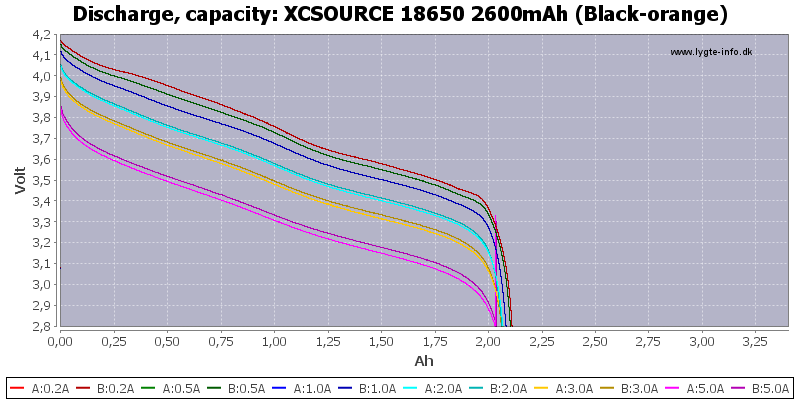 The two batteries are well matches and can easily handle the 5A load, but the capacity is even lower than rated.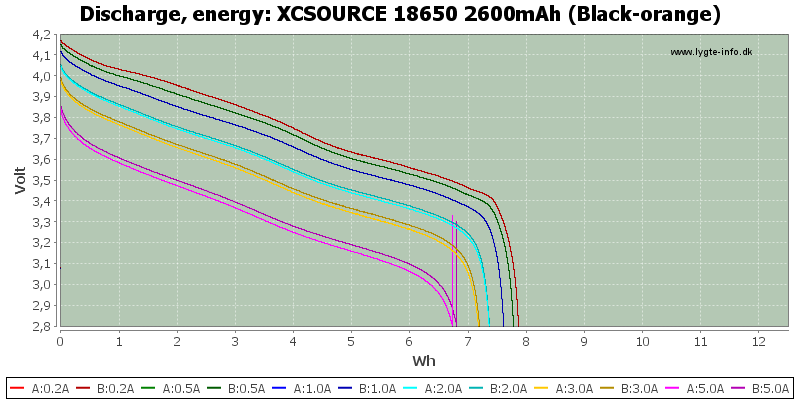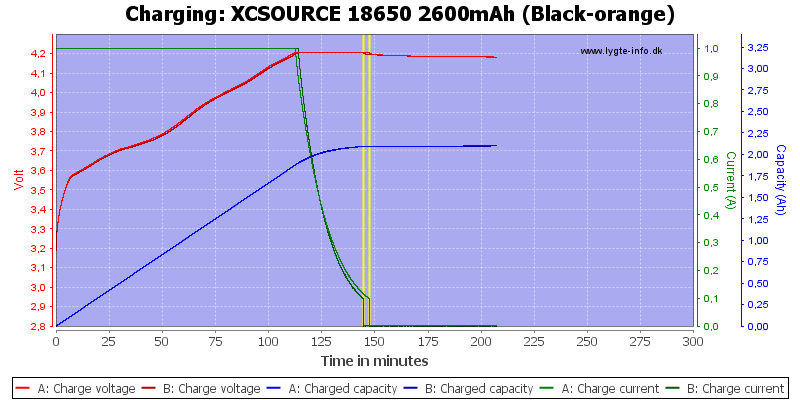 Conclusion
These protected battery works well and the protection trips early enough to protect them from getting to hot, but the capacity is rather low and significantly below the rated capacity.
Even though the tested batteries looks fine, I would not trust this brand, due to the large discrepancy between rated and actual capacity. It might be the cheapest available battery that is stuck in the wrapping!
Notes and links
How is the test done and how to read the charts
How is a protected LiIon battery constructed
More about button top and flat top batteries
Graphical comparison to 18650 and other batteries
Table with all tested LiIon batteries