Fujitsu AAA HR-4UAEU 930mAh (Silver-red)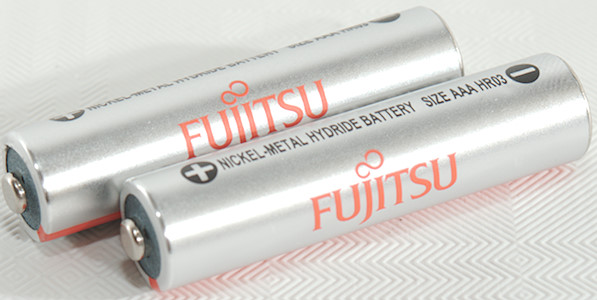 Official specifications:


Voltage: 1.2V

Nominal capacity: 1000mAh

Minimum capacity: 930mAh

Made in Japan.

Maximum temperature raise at different discharge currents: 1A:+2,1°C, 2A:+5,4°C, 3A:+8,4°C, 5A:+11,8°C
A high capacity NiMH cell from Japan.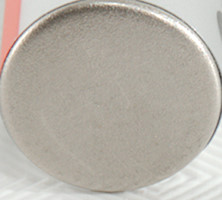 The two cells match very nicely and they do live up to their minimum capacity.
Internal resistance measured by pulsing current while discharging.
Conclusion
This looks like good NiMH batteries, but they are not rated as low self discharge.
Notes and links
How is the test done and how to read the charts
Compare to other AA/AAA batteries: Alkaline/NiMH/Lithium