Having done a bit of reading I bought a Sanwu 304 green for general amusement with the effects heads while camping out, but more for pointing out cut points on trees for tree reductions, both for the customer and the tree surgeon.
The laser that's arrived doesn't have a single, focussing beam, it has an effect. The only way to get the straight beam is to unscrew the focussing head (which holds a small square of plastic which is presumably the effect lens).
Is this usual? I've contacted Sanwu a couple of times and am waiting on a reply, but the blurb for the laser says it can be focussed to mark black tape or light a match.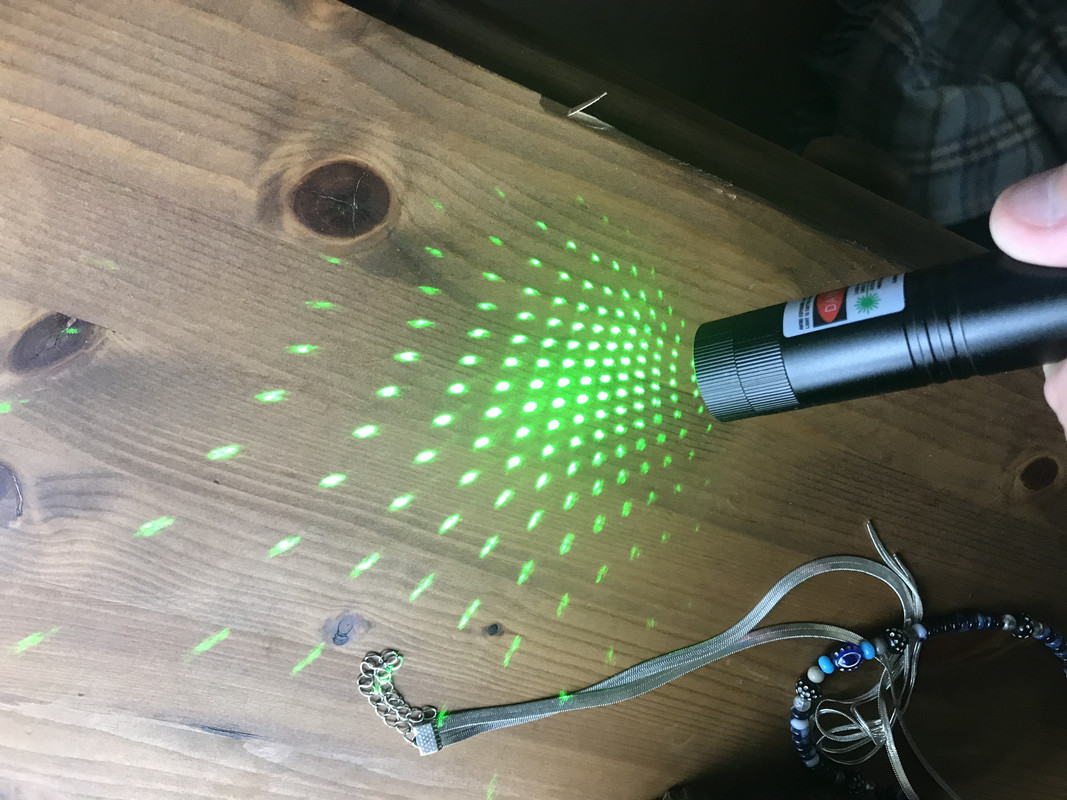 With the head removed.