I got these flashlights from Lumintop for review.
you can buy Lumintop Tool25 at Lumintop store or at Aliexpres
you can buy Lumintop YIP25 at Lumintop store or at "Aliexpres":vhttp://ali.ski/yUKMx
"Penlight", even if it is a compact and bright flashlight, is not really popular form-factor.. However, if there were no demand, they would not be produced. And once Lmintop released this pair of new flashlights, i`ll tell about `em.
Package and appearance
 
Packaging is quite common for lumintop. Neat modest beige box. The only difference is sticker with model name.
Inside, in the black foam rubber, there is a flashlight itself and the rest of the kit, namely: a lanyard, a light-accumulating diffuser, an instruction manual, and o-rings. The same set for both models.
Each flashlight itself is a fairly long. But length is compensated by a small diameter, so that the flashlight fits perfectly in the pocket of the same jeans or chest. With the same convoy, such a number will not work.
The rest is just an elongated singly AA flashlight..
Tool 25 has a medium-sized button with an engraved logo, YIP has round metal button.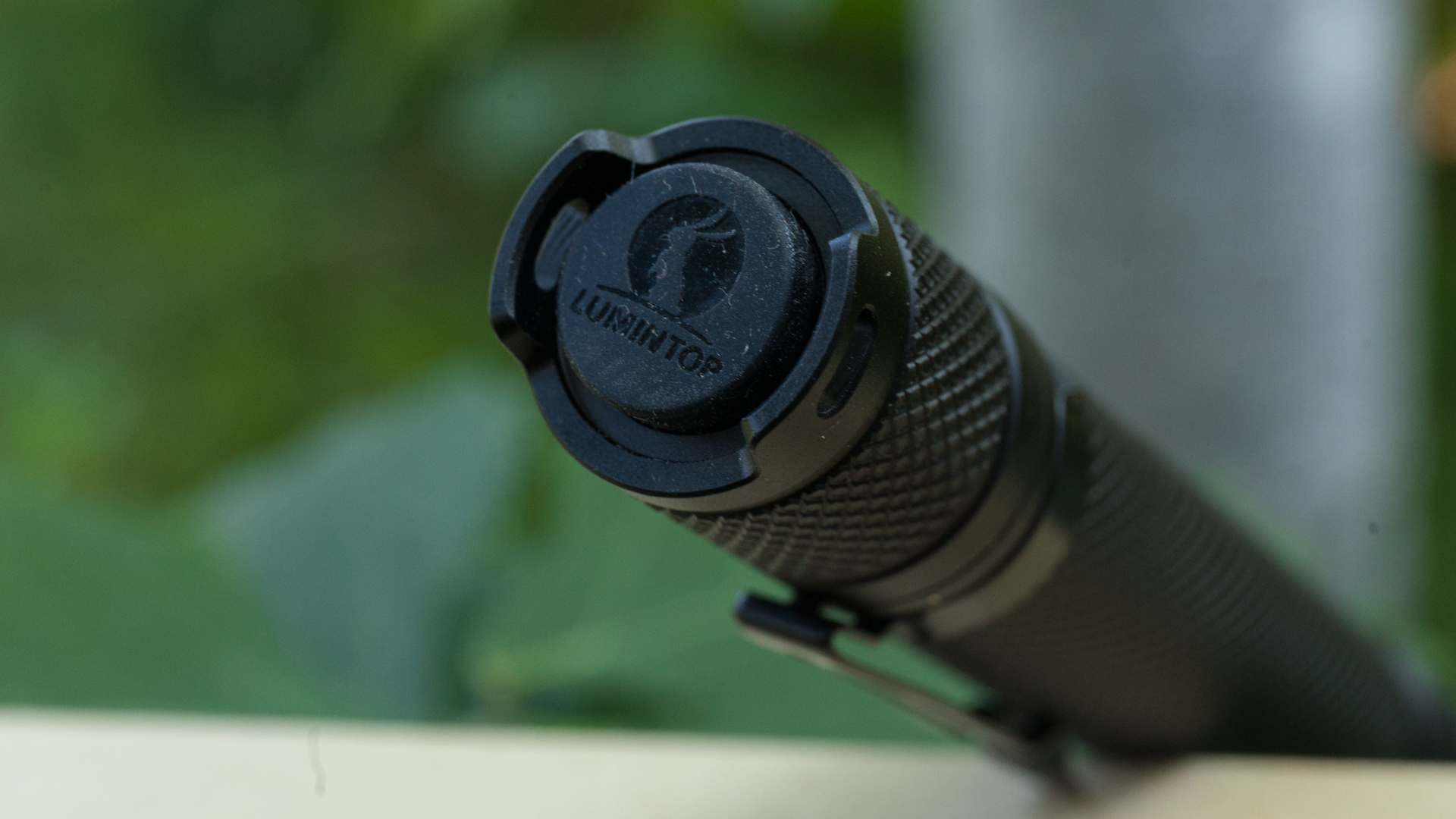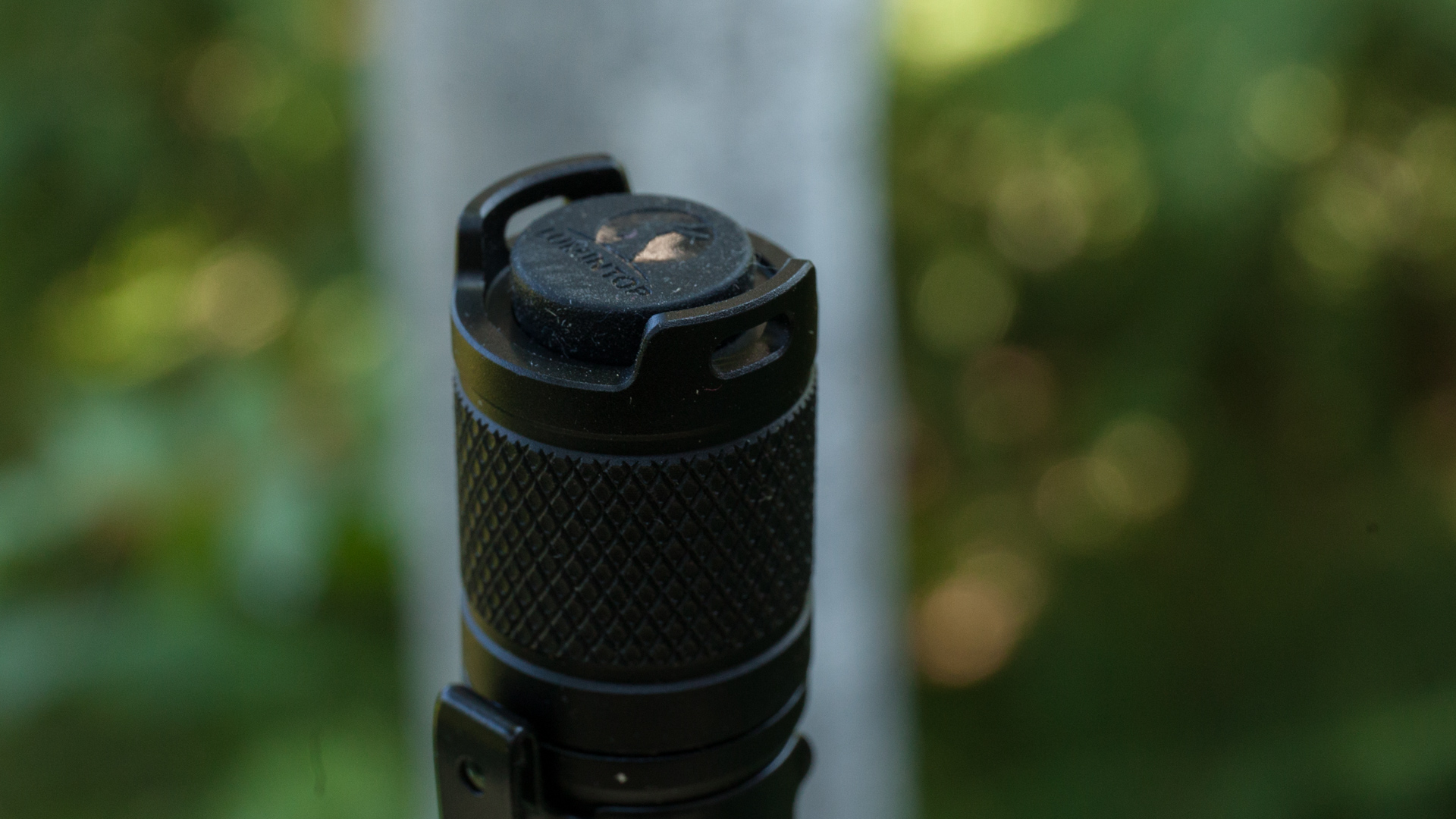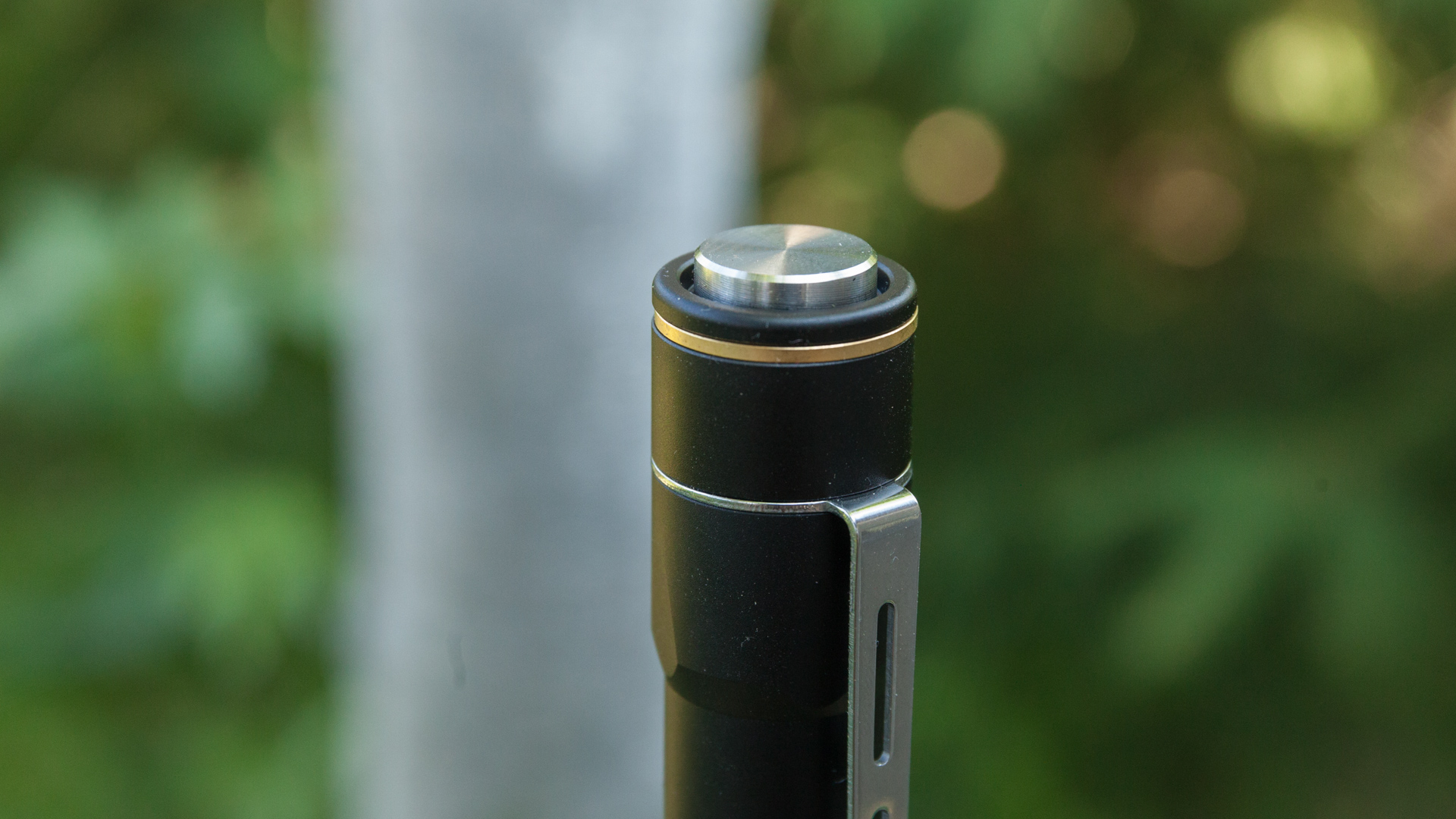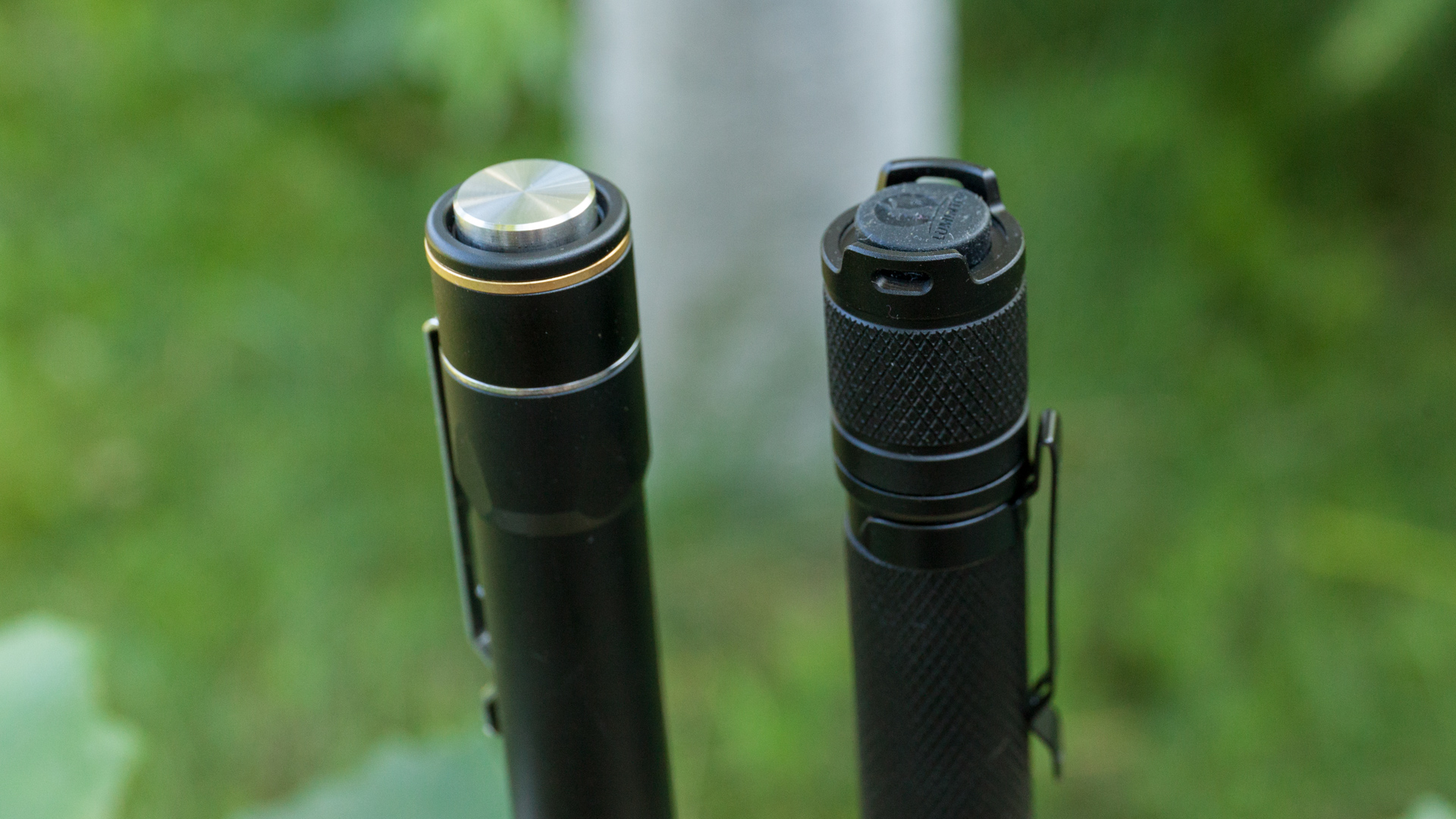 The spring in both models is thin, but for this type of flashlight it is enough.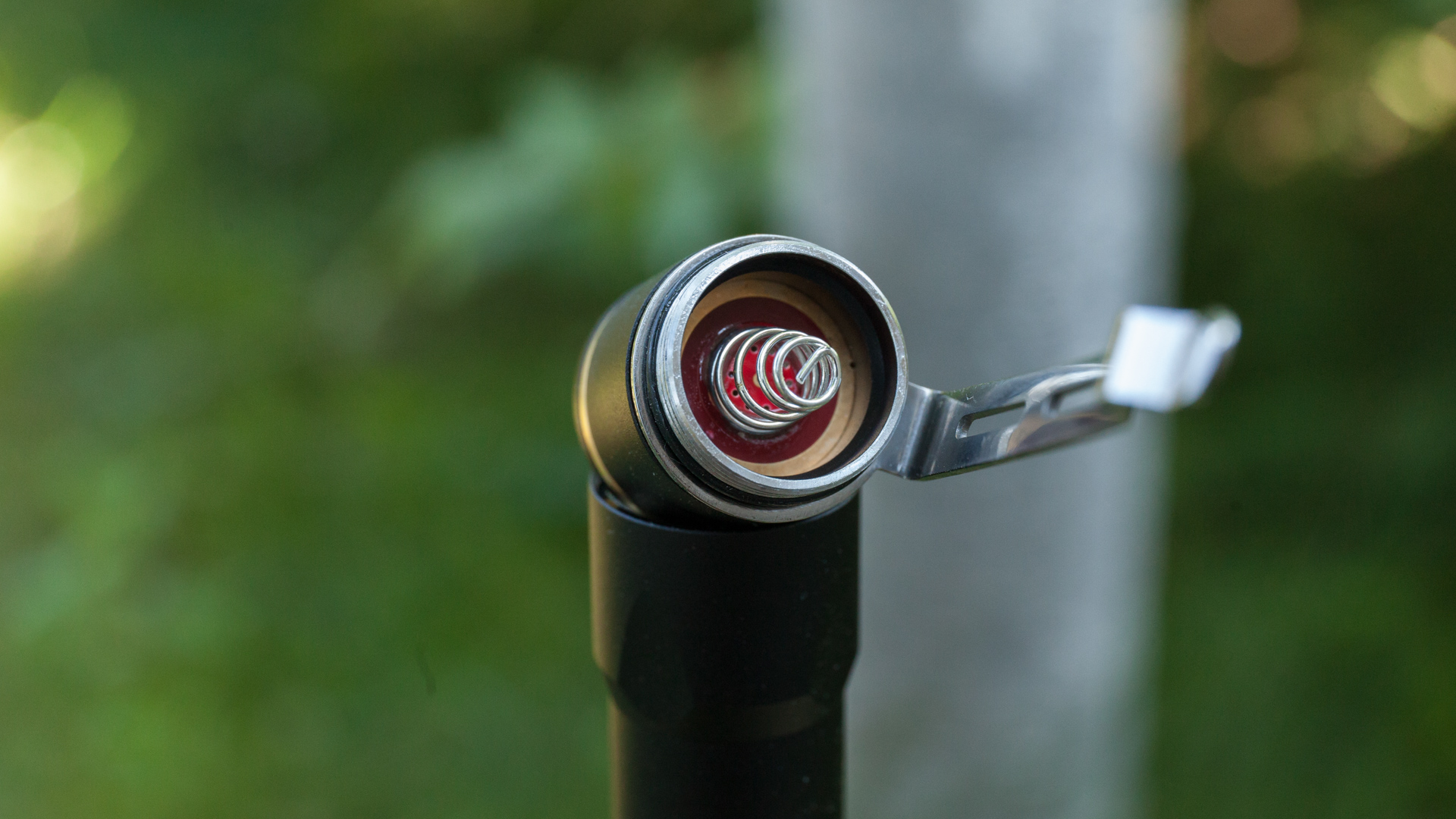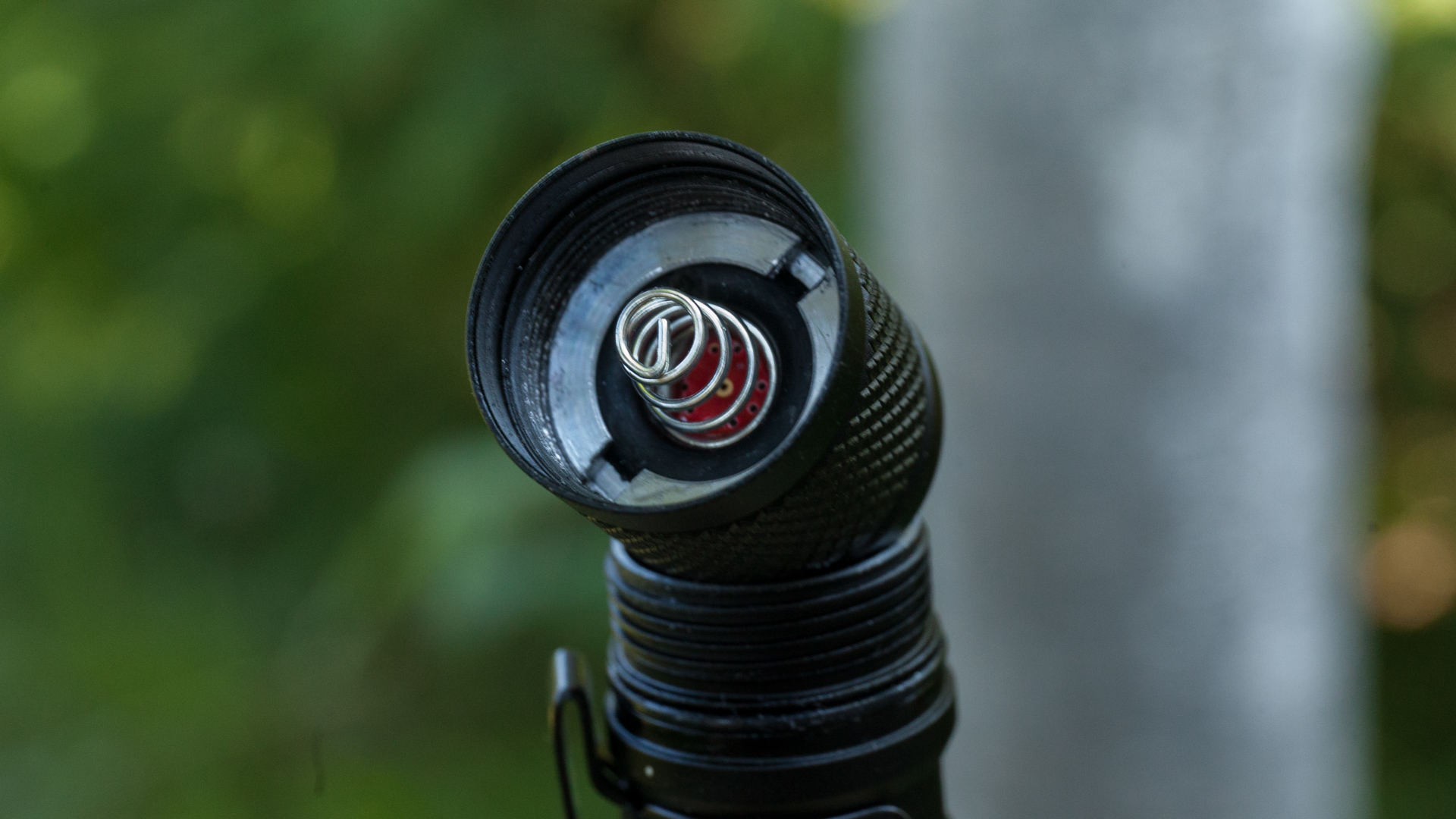 Tool25 has the same threads on both sides, so you can orient the clip as you want. Unlikely YIP25.
Knurling:
Tool25 – small smooth diamonds. It is a traditional knurling. Not super-tenacious. But for normal use, it's enough, especially since the clip fits well under the fingers and improves grip.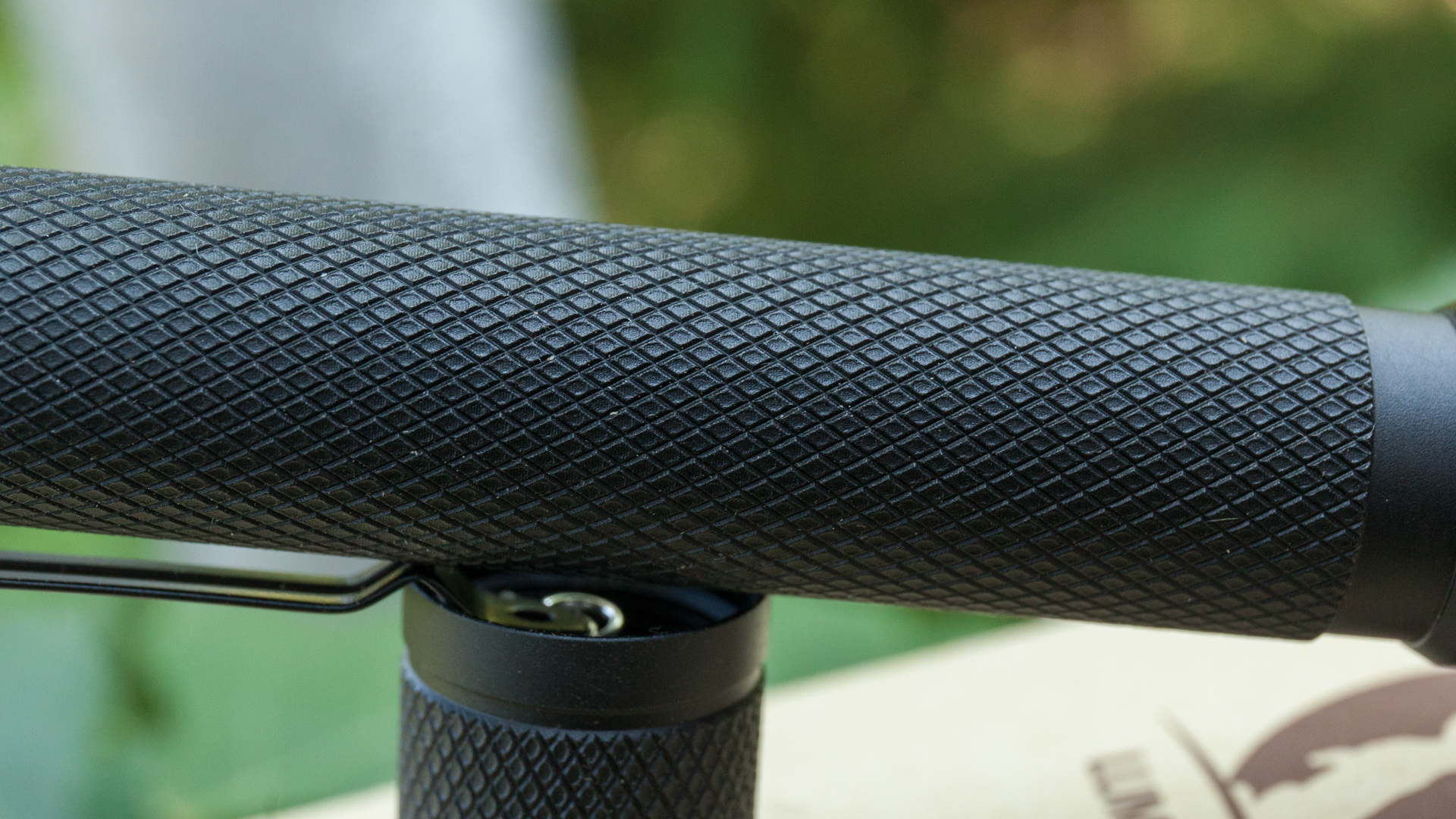 For both models, there is no spring from the side of the head, there is a contact area.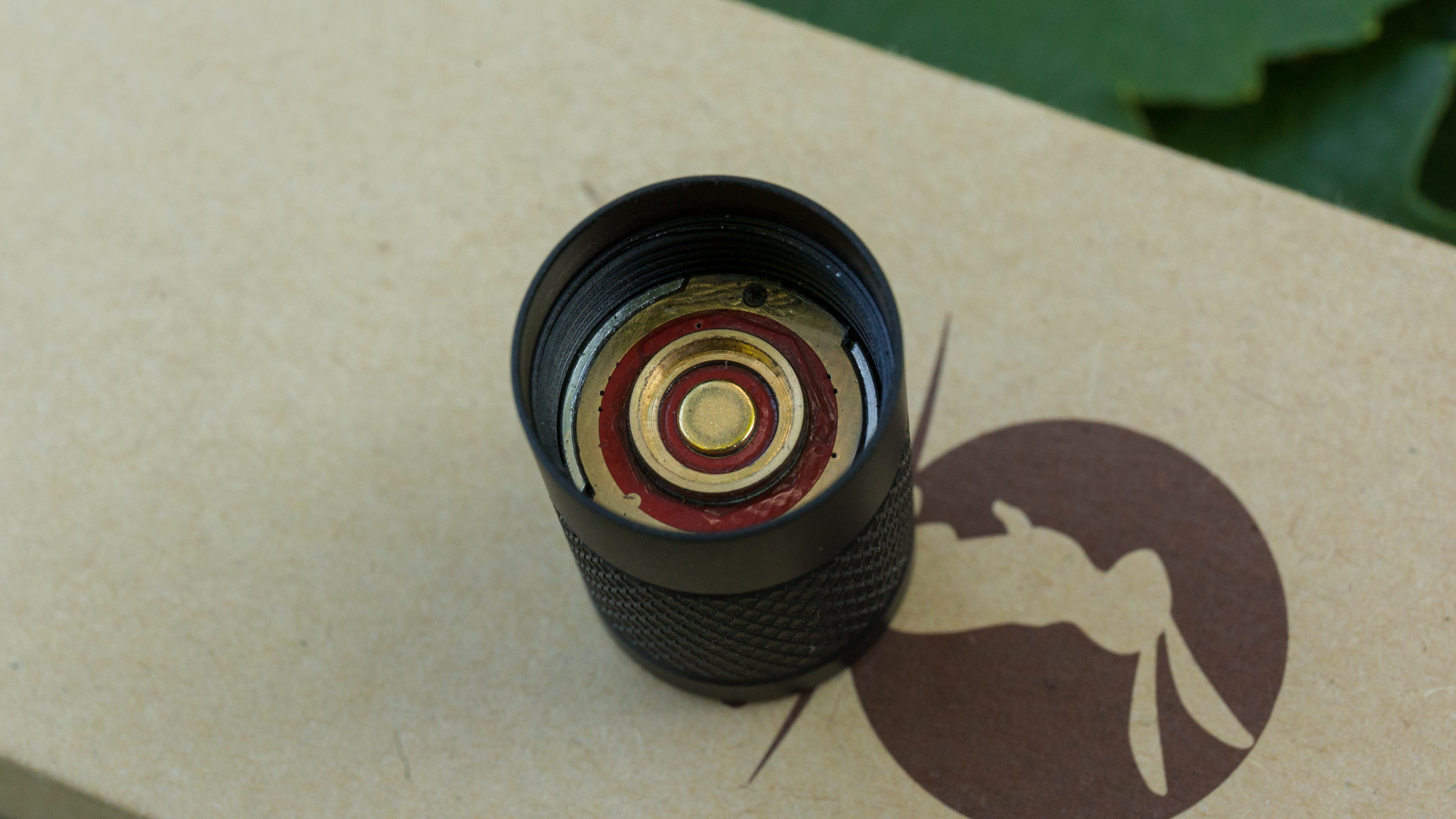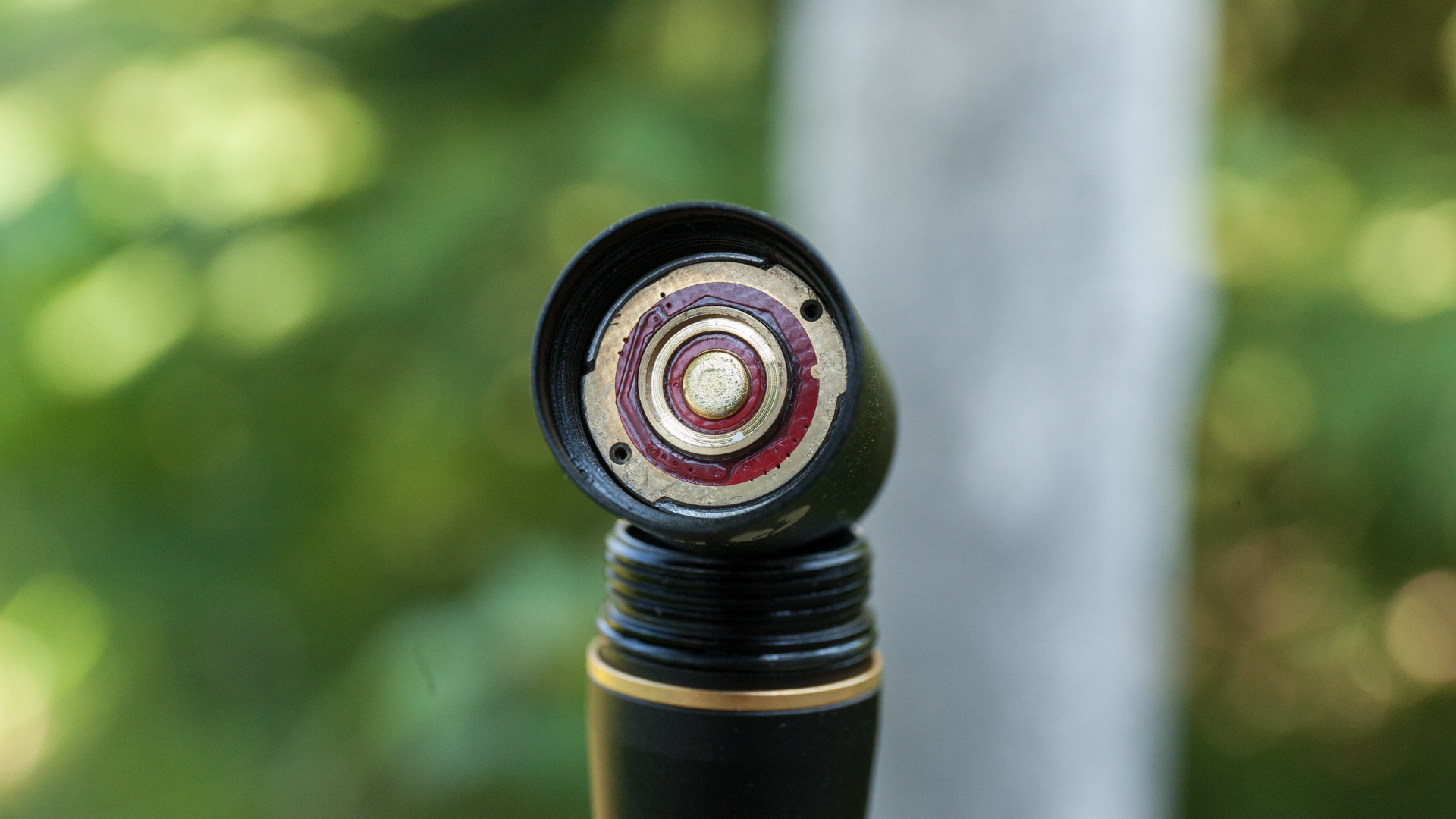 The reflector is quite small, but quite common for AA flashlights. SMO , with the usual Lumintop phosphorescent O-ring. Glass with anti-glare coating. XP-L HD or Nichia 219C at the bottom. Each model should has both HiCRI and regular versions, but it seems that Lumintop decided to lumit it one LED in each mode. That is logical from marketing and sales position. .
As usuall, it is possible to place a diffuser. for keylight it is more likely a decoration,but for 2xAA due to runtime and brightness, it`ll be good use.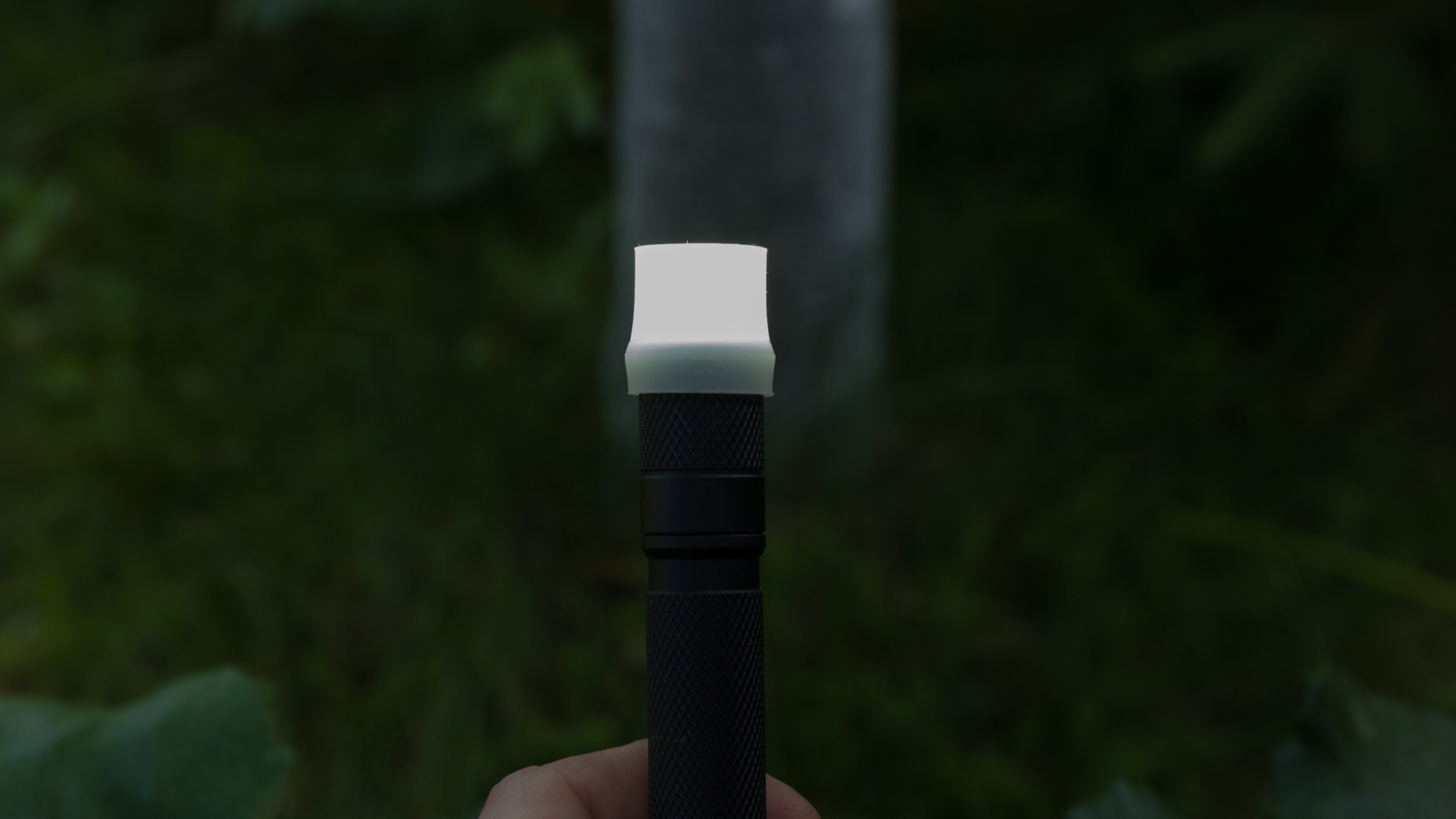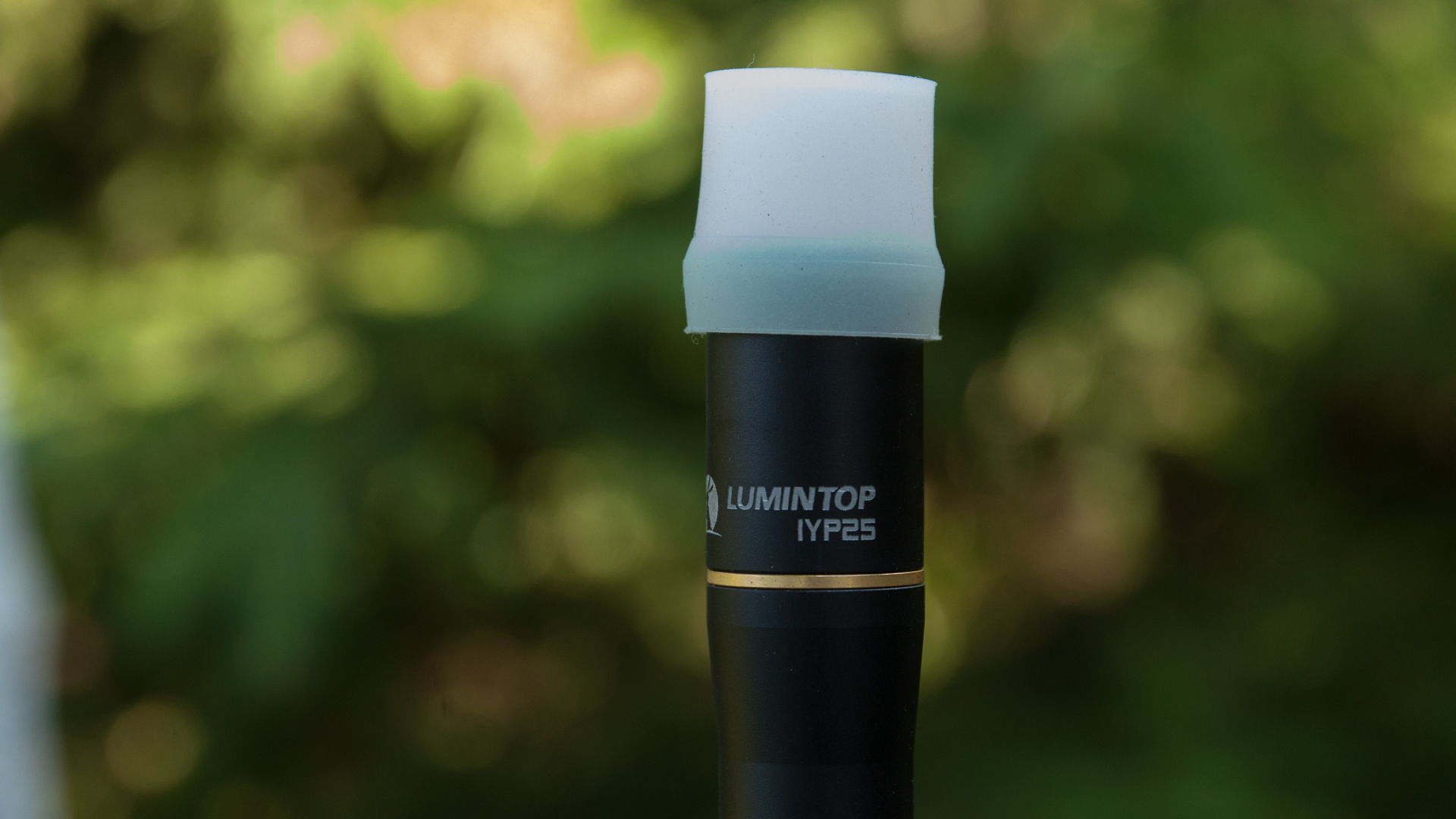 In general, it looks like a simple flashlight, an enlarged and elongated version of well-known small models.
UI
The simplest.8
You can twist your head, you can click on the button.
There is a memory of modes.
In general, there is nothing to add.
PERFORMANCE 
Tool25 – around 5500K. *YIP2*5 is like 4000, there is no visible PWM flicker in any mode.
Light distribution is quite convenient for close range work. Well, both flashlights dont not pretend to larger ranger. It would be worthwhile traditionally comparing with cheap Convoy S2 +, but I can not find it anywhere.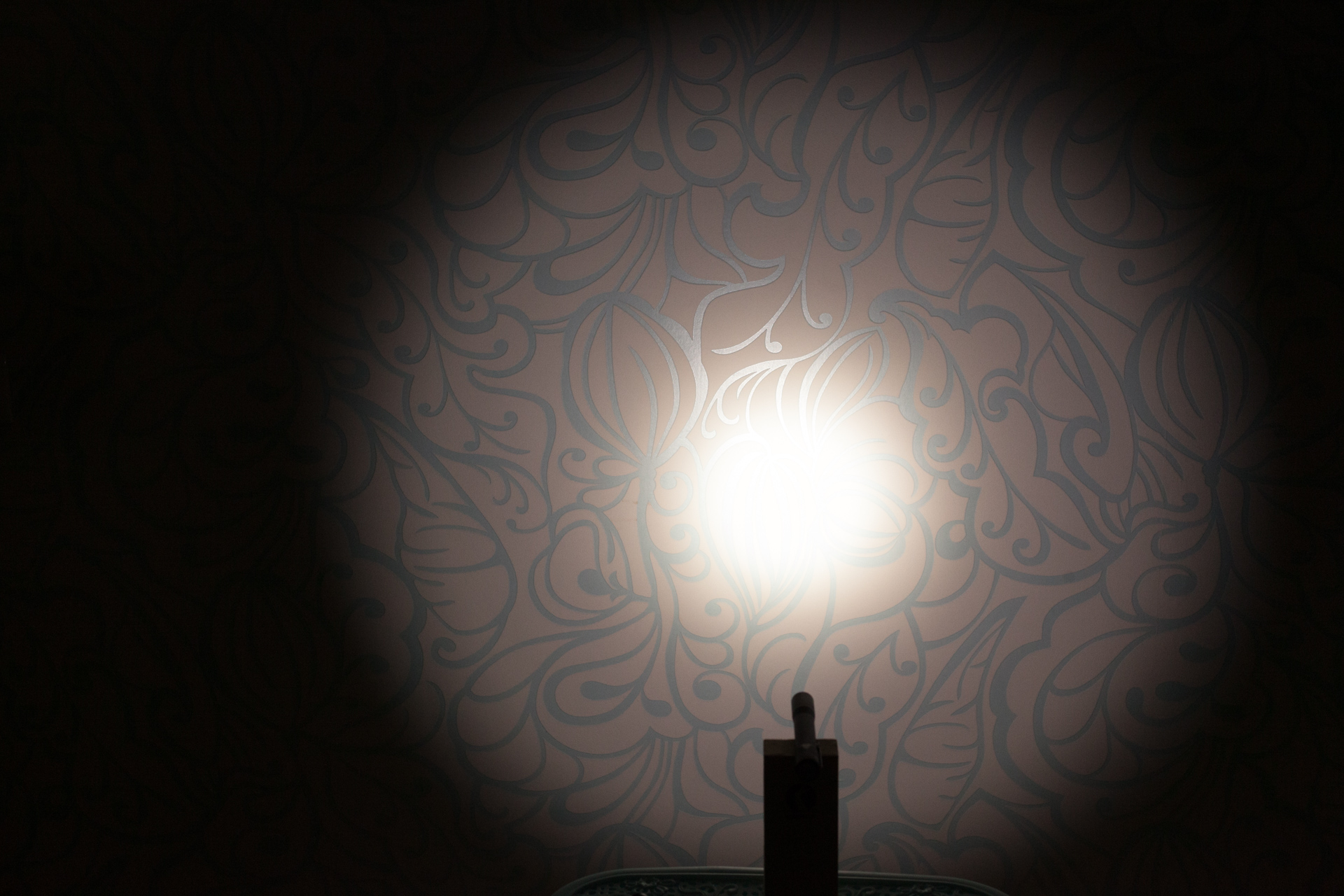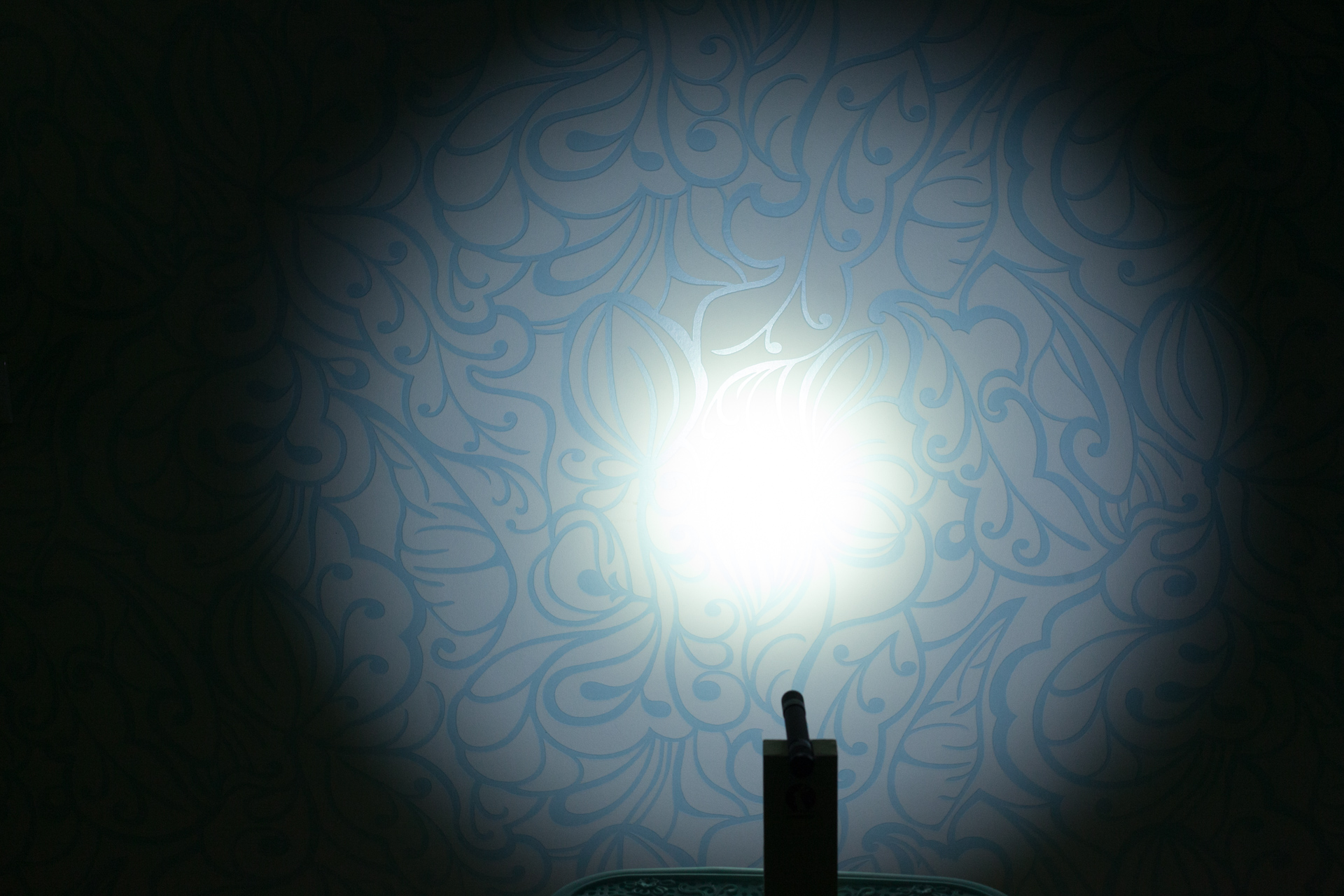 Consumption currents: are mostly the same.
Tool25 0.044-0.27-0.79-2.7A
YIP25 0.053-0.228-0.8-2.7A
 for the test of stabilization and runtime I used fujitsu 1900mah (the same cells as in white Eneloop).
Lumintop Tool2 demonstrates excellent full stabilization and a very decent working time, which is enough for a mass of domestic needs. 2 hours in high (and this is actually 300 lumens) – quite a good mode. Should be enough for the evening walk, for example.
Turbo lasts a minute, also well stabilized. As a rule, if you need to take a better look around, a minute is enough for this. I did not see the slightest influence of cooling.
YIP25 performs similar. I`ve got nothing to complain about.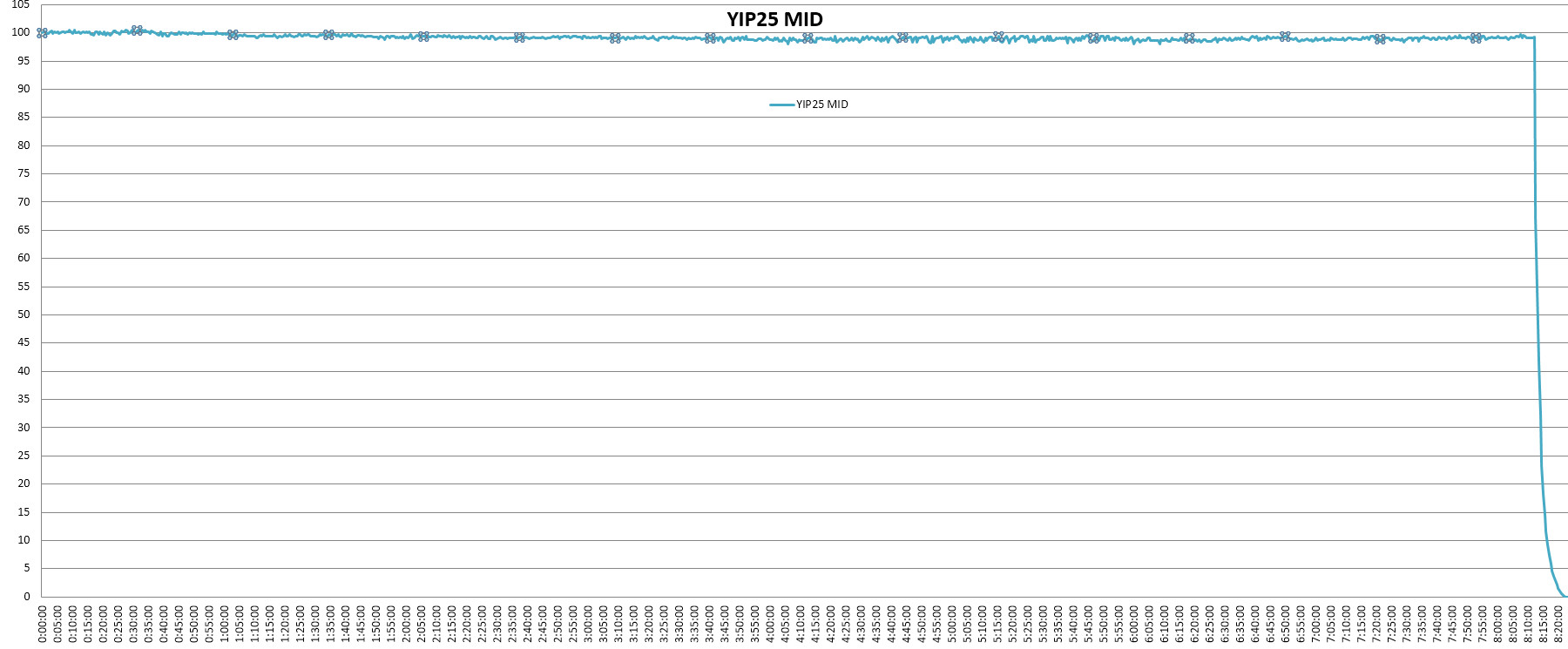 100
As for the light, then again it is quite enough for everyday needs, because the Lumintop Tool25 actually shines almost at the level of Convoy S2 + 4×7135. Look, I'm sure that outside this range no one will use a flashlight of this kind.
YIP25 is (as you can expect) visibly dimmer. But, as for me, it is intended to be used in really near range, like medical inspection. And in these cases you dont need really bright light to check ears and noses.



and there is nice and detailed alive video at the end of this Tool25 vs YIP25 video review

Overall impressions.
Inexpensive and simple, but at the same time quite a decent pocket flashlights. Of course, in terms of brightness and range it can be completely replaced by the same simple S2+. But! Due to the small diameter, the Lumintop Tool25 or YIP25 fits in any pocket without any problems, you cannot put s2+ in jeans pocket and walk around without feeling inconvenit.
Given the combination of price \ brightness \ convenience, I have nothing to complain about both models. Simple and affordable workhorse with 2xAA power. If you like it or if it's convenient for work, this type of size is convenient – you can take it. I`d pick Tool25 as EDC walkaround flashlight and YIP25 as work flashlight (for needs of high color rendering).