So I am looking on Ebay at seller "365bid" and I scroll down on this page which is for an "UltraFire WF501B CREE XML T6" and see a photo which is clearly from Flashlight Foy!  Here is the Ebay Photo: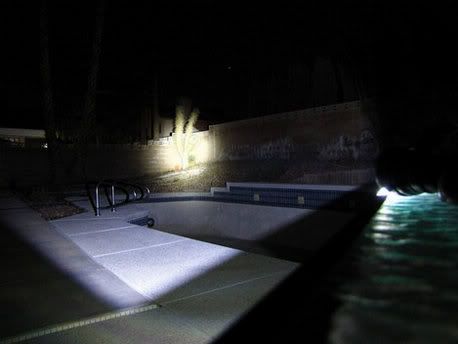 And Hold On!  I was looking for a Foy review with the same area and believe I found the exact same photo!  See this thread reviewing the Ultrafire UF-980L and here is his photo from that thread:
I was going to say that the Ebay photo didn't look like an XM-L's hotspot, but I guess I'm wrong!  But I'm sure it's way off for representing the beam of the "UltraFire WF501B CREE XML T6"!  I've never really trusted Chinese beamshot photos and now I have proof! 
-Garry