GTF NCR18650B 3400mAh (Green)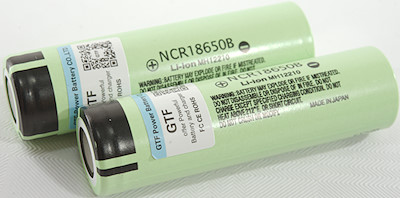 Official specifications:


Cell Type: Li-ion

Battery type: NCR18650B

Capacity: 3100-3400 mAh

Voltage: 3.7V

Size: Ø18mm x 65 mm

Weight: About 48g

This 18650 battery uses a type number and wrap color for a Panasonic 18650 3400mAh battery.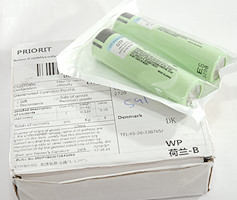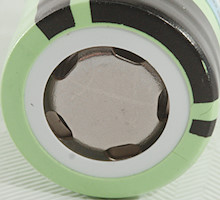 The two cells do not have the same capacity, it is not that surprising when the specifications says 3100-3400mAh. The can deliver 5 to 7A
Conclusion
The cells are not bad cells, but due to the mismatch I will not recommend using them in series.
Notes and links
How is the test done and how to read the charts
How is a protected LiIon battery constructed
More about button top and flat top batteries
Graphical comparison to 18650 and other batteries
Table with all tested LiIon batteries