Nitecore P12 was released in 2015, i.e. really long ago. Since then, the technology has stepped quite forward .
Just yesterday they posted news about release of new Nitecore P12 , this time 21700 version.
I propose to see what the once best Nitecore tactical flashlight could do, what it can do now in its latest version of the Nitecore P12 GTS and the slightly less recent Nitecore P12GT.
I think that if you want to choose a tactical flashlight and think which one to buy, then this review will be useful. No less useful in this case will be my guide on how to choose a flashlight.
 
official pages and where to buy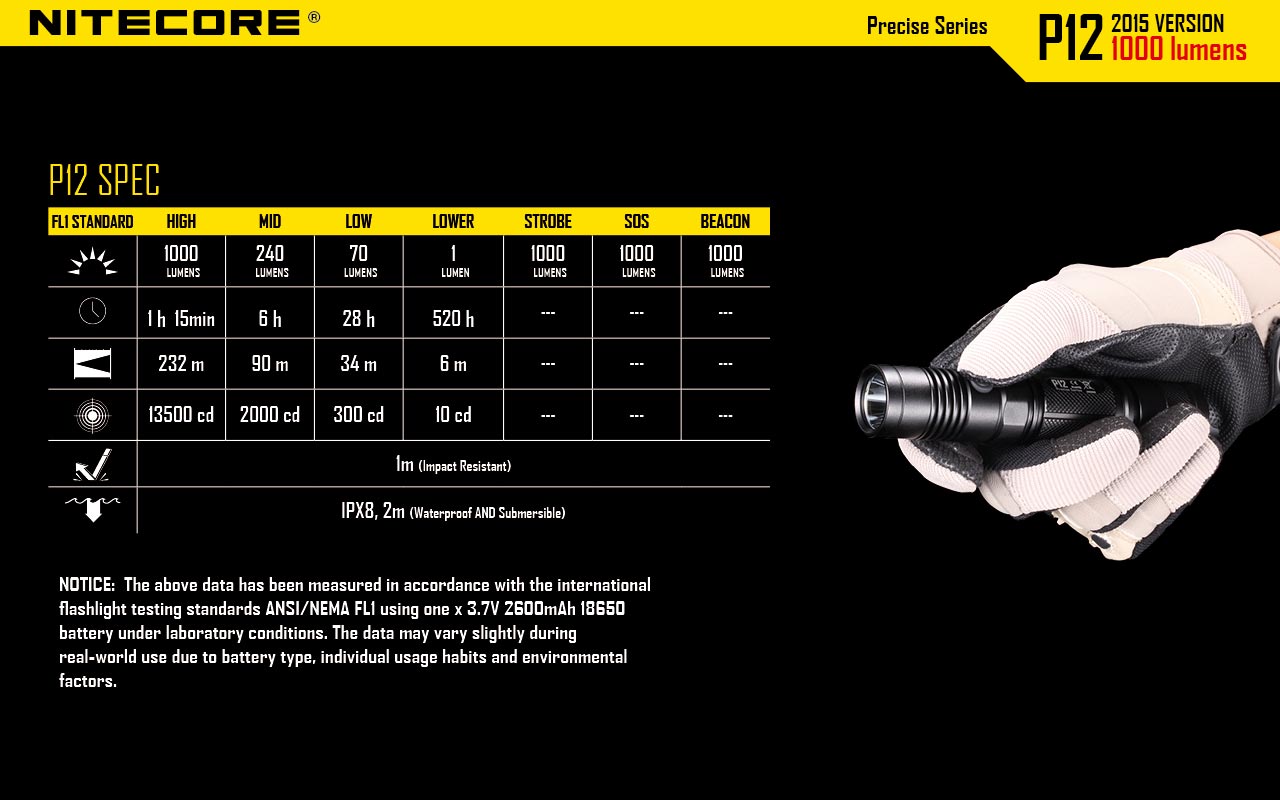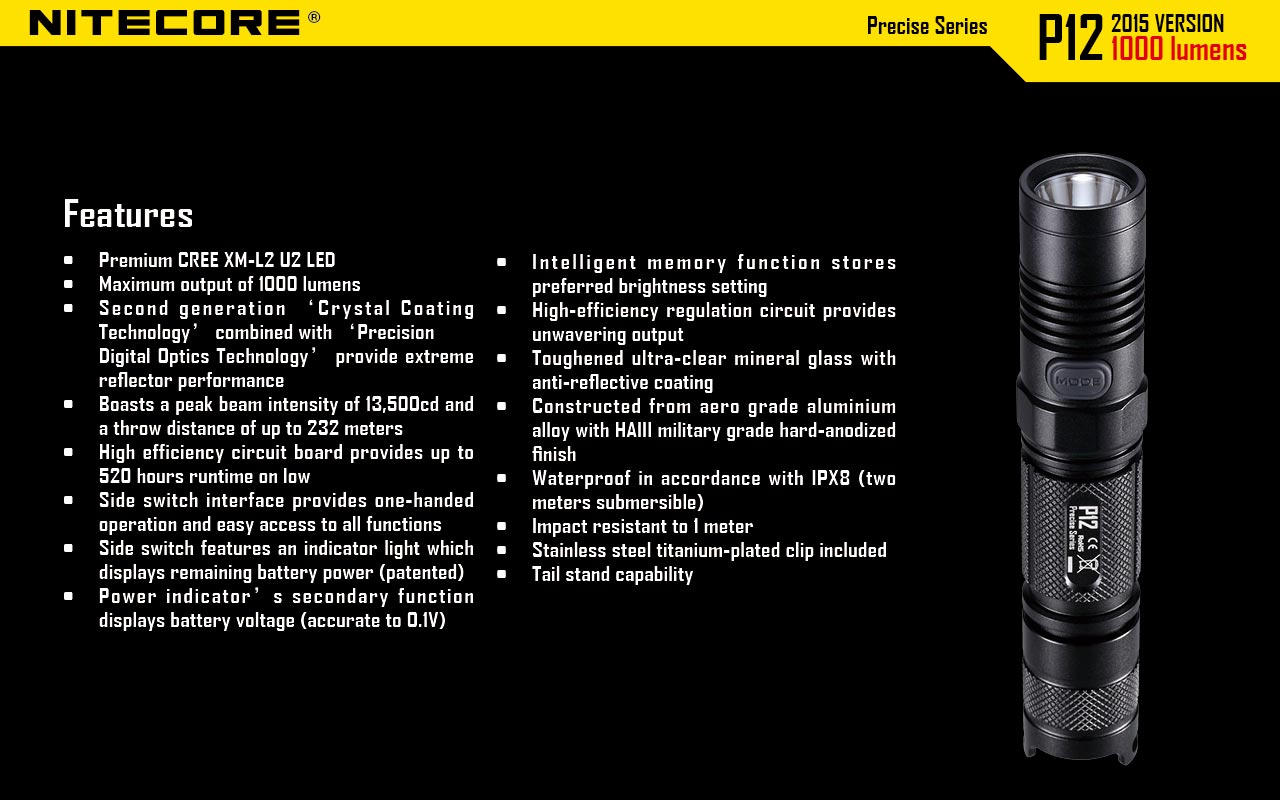 Nitecore P12GT ALIEXPRESS EBAY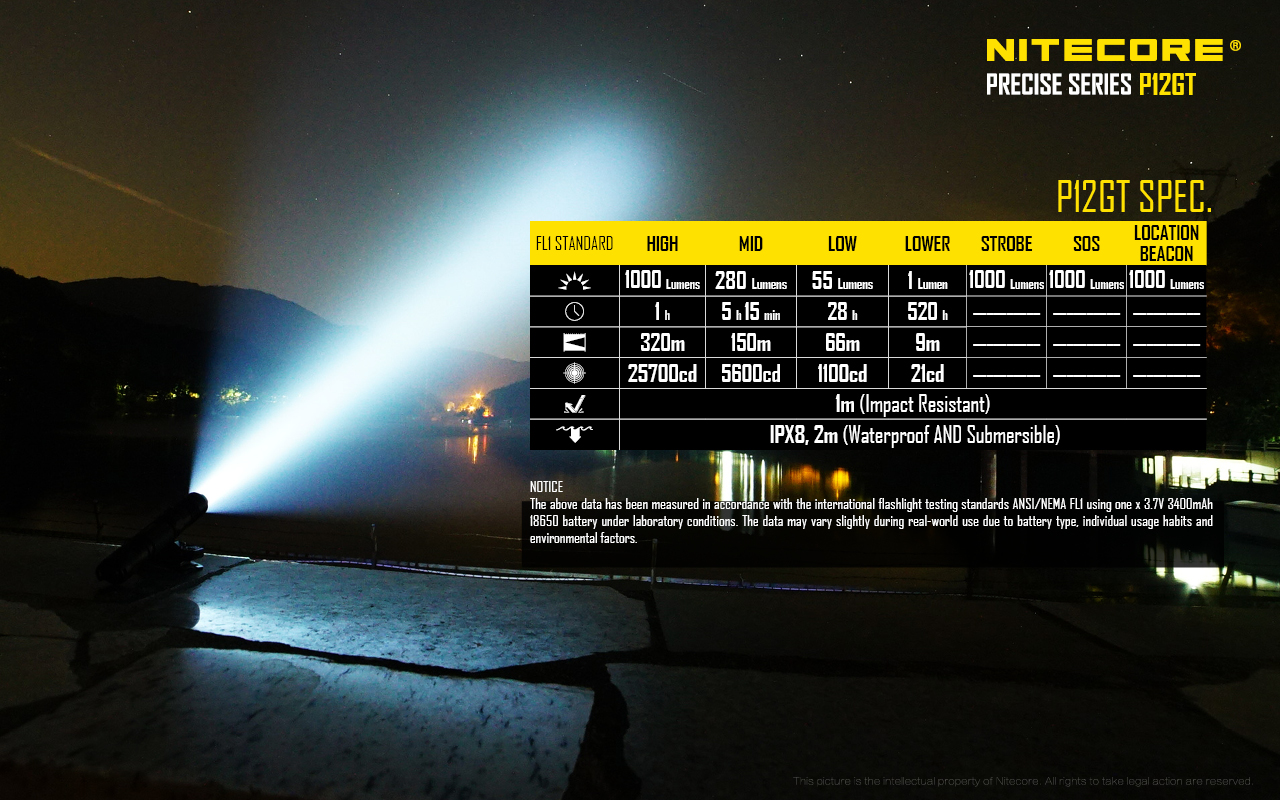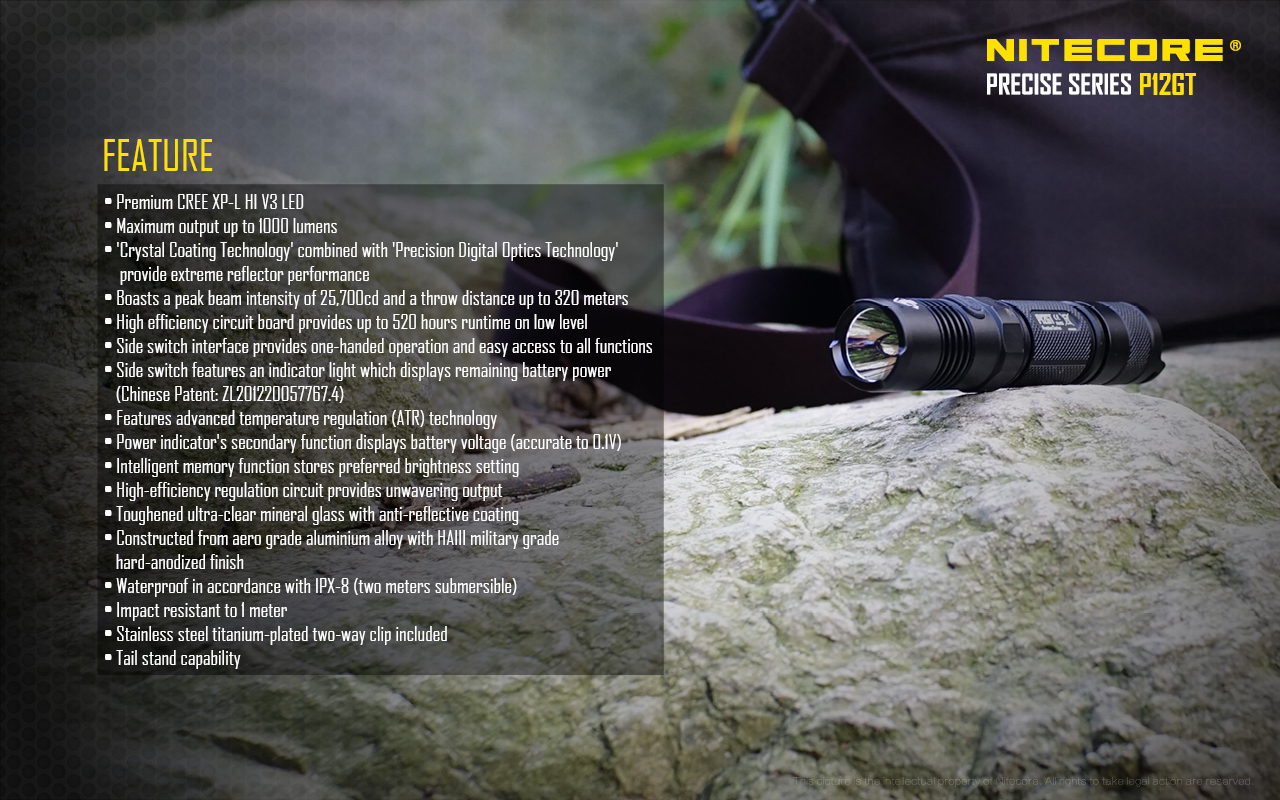 Nitecore P12GTS ALIEXPRESS BANGGOOD EBAY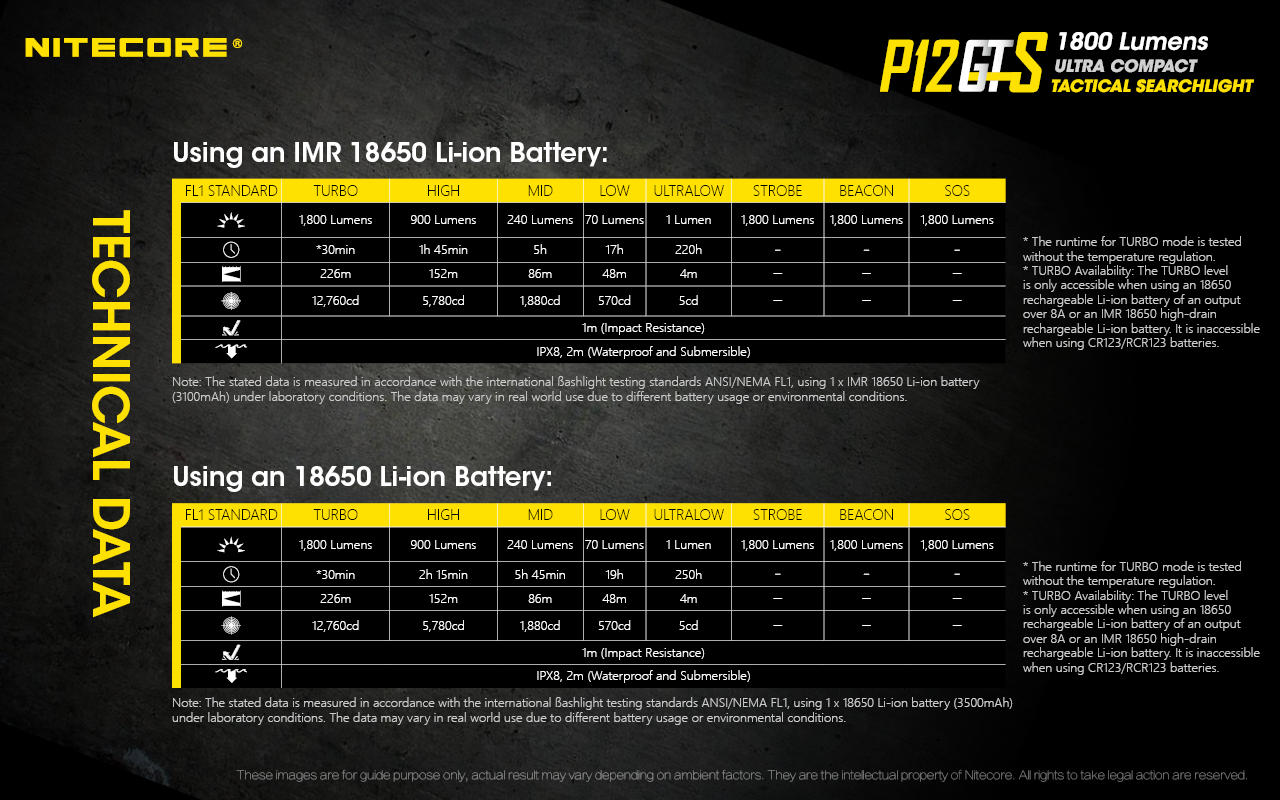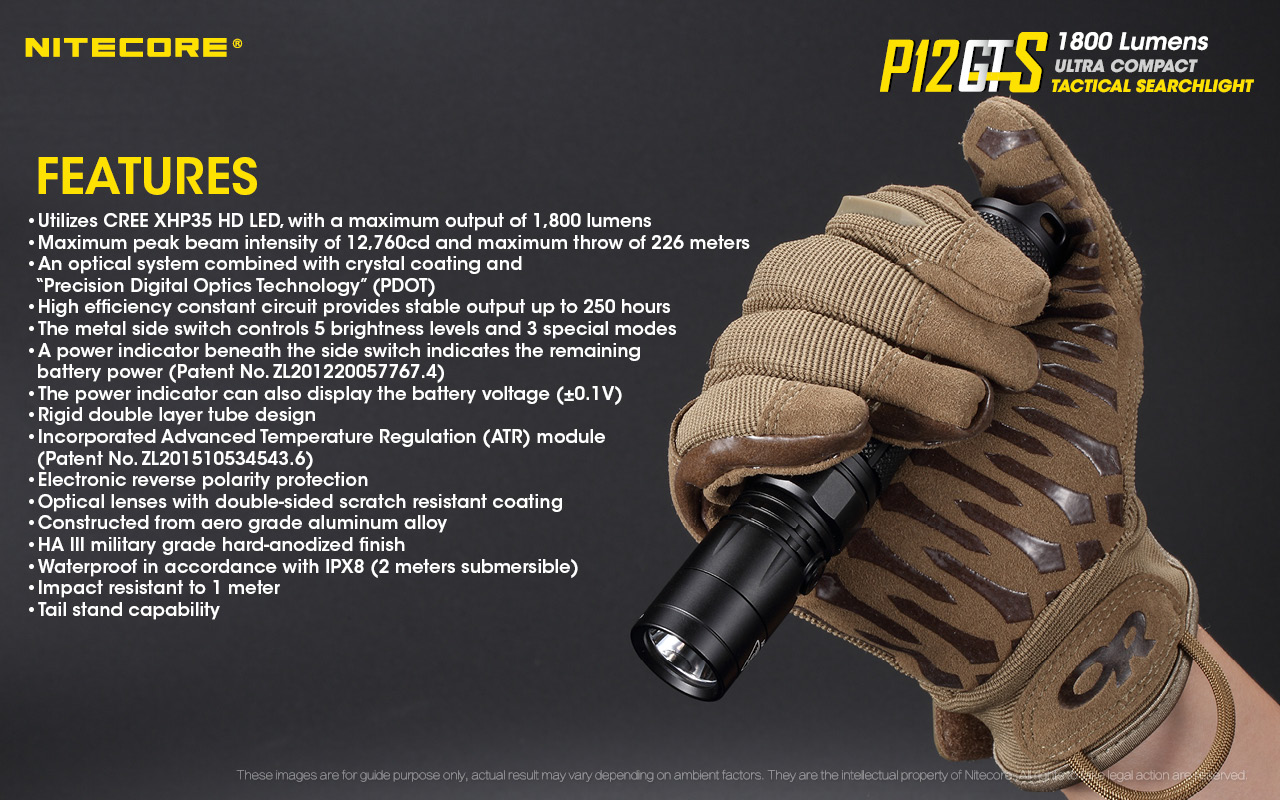 Package and appearance.
Conceptually, package has remained unchanged since 2015, when the NItecore P12 came out. All the same, except that UV coating was added. If you were in hunting \ fishing store, you must see tons of these yellow-black boxes.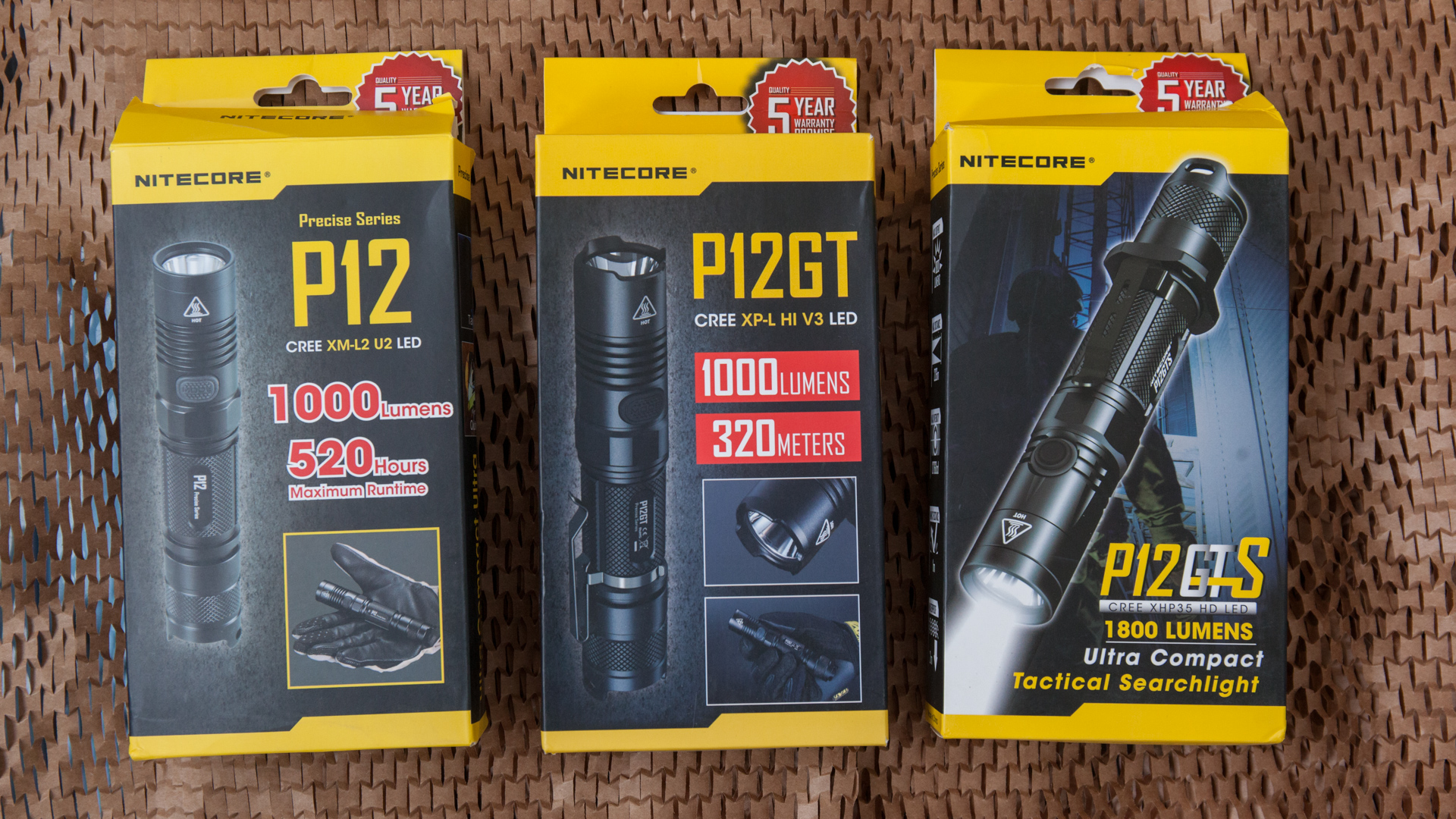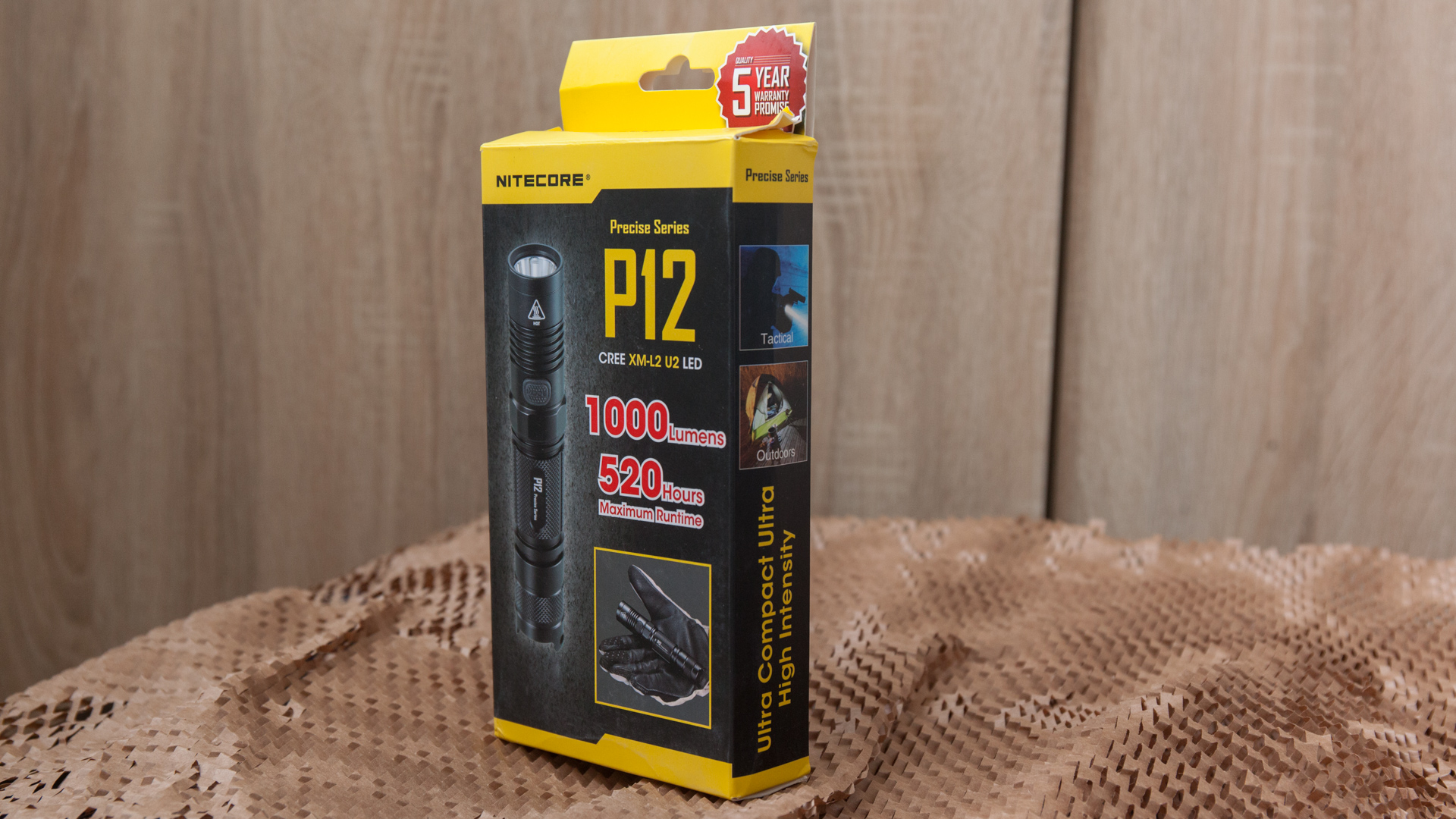 Similarly, the appearance has not undergone almost any changes, the flashlights are extremely similar to each other. Unless the grip ring in P1 is plastic, while in the GT and GTS it is metal one. metal \m/ !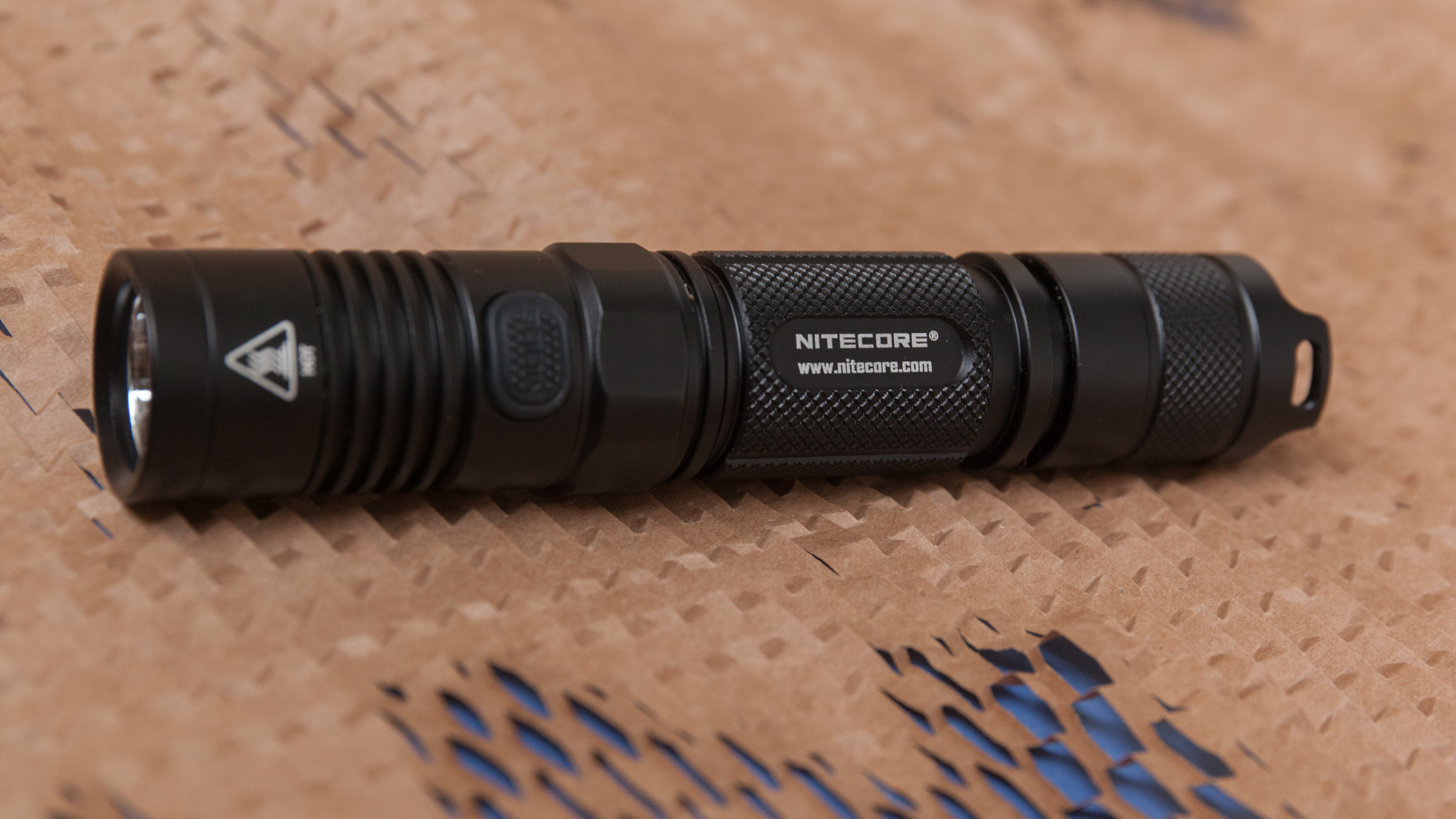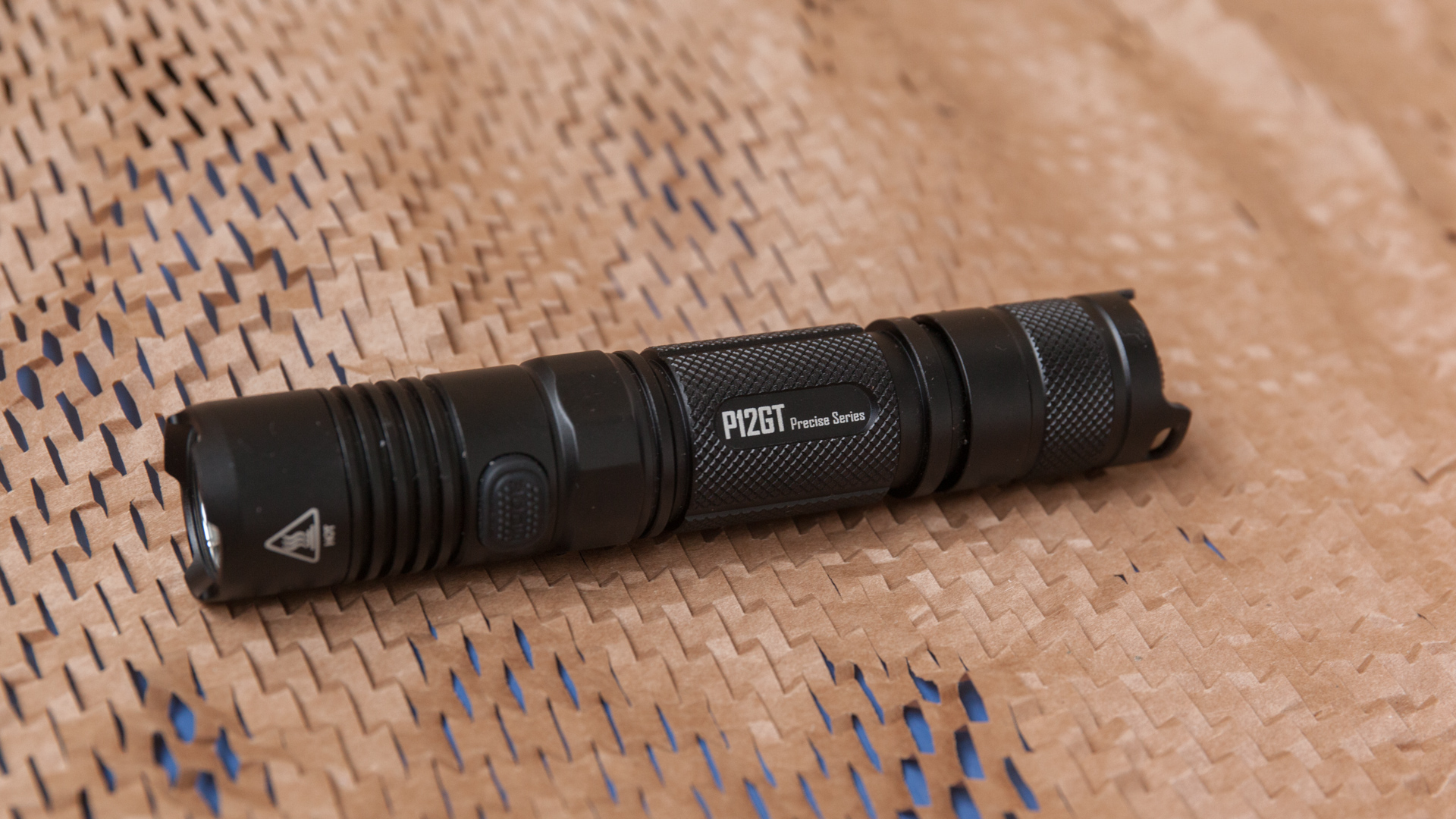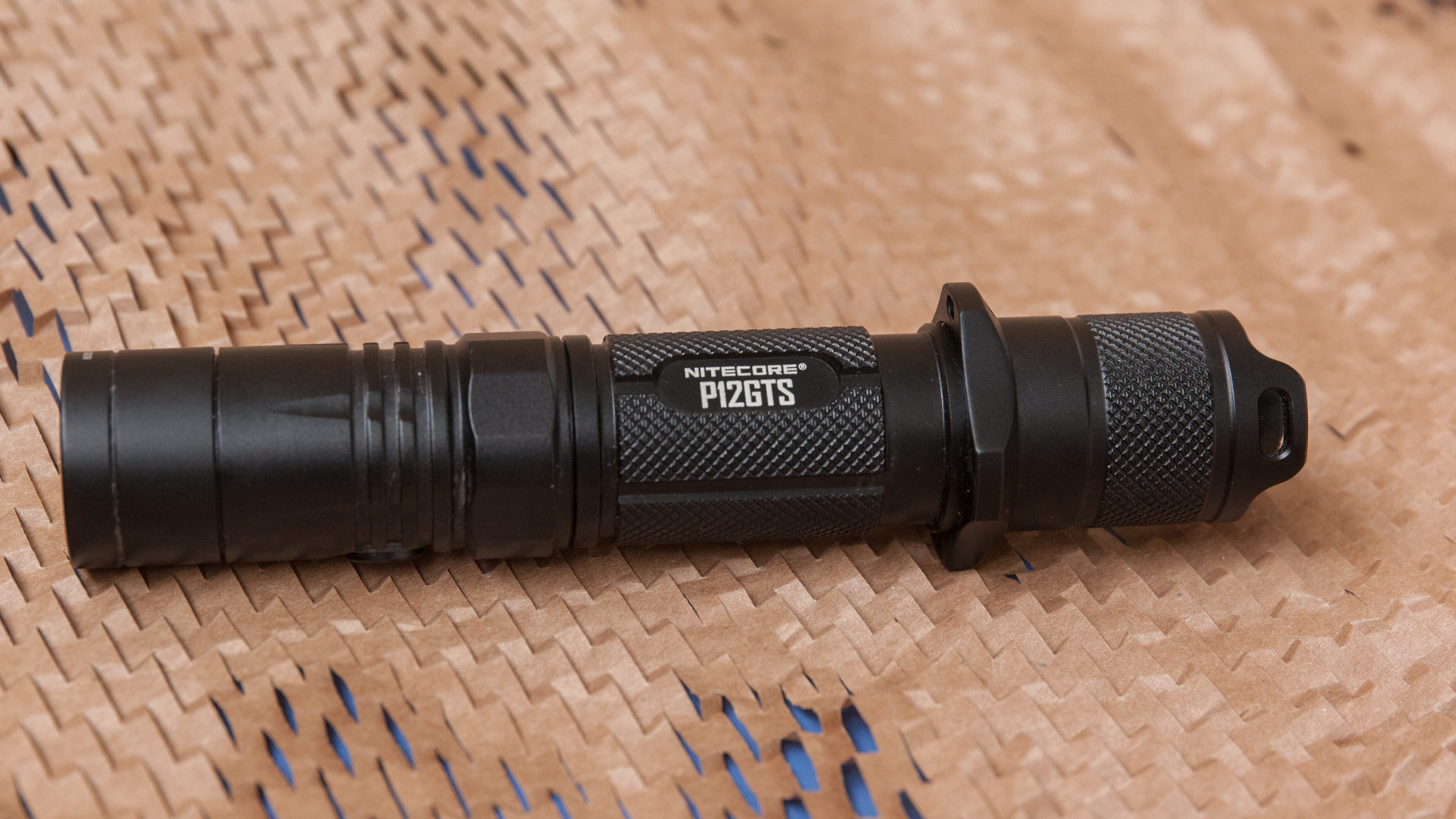 The tail buttons are still the same.
The knurling is the same for all models.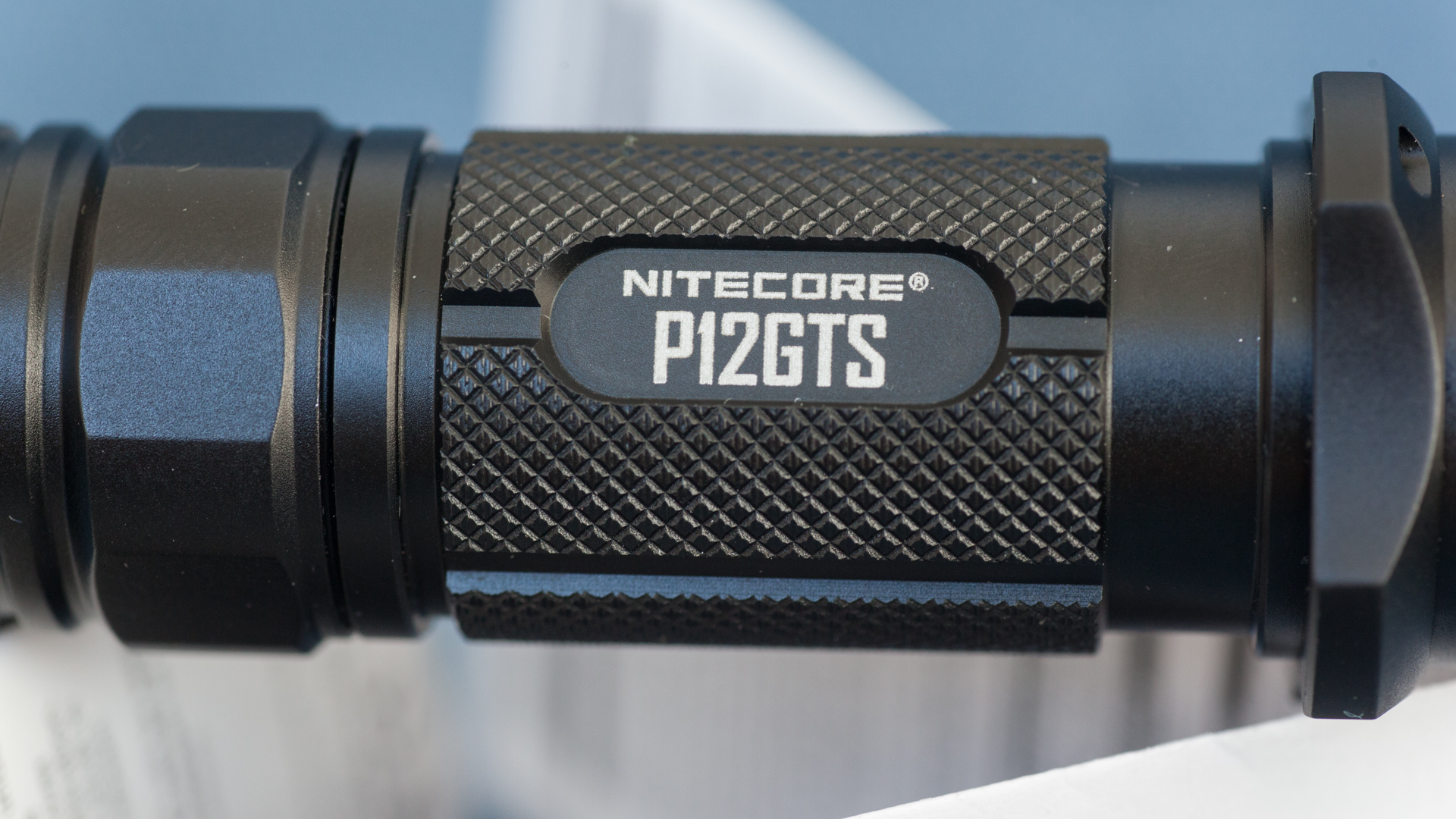 P12 and P12GT have the same buttons, which differ from P12GTS, which has round button with LED indicator.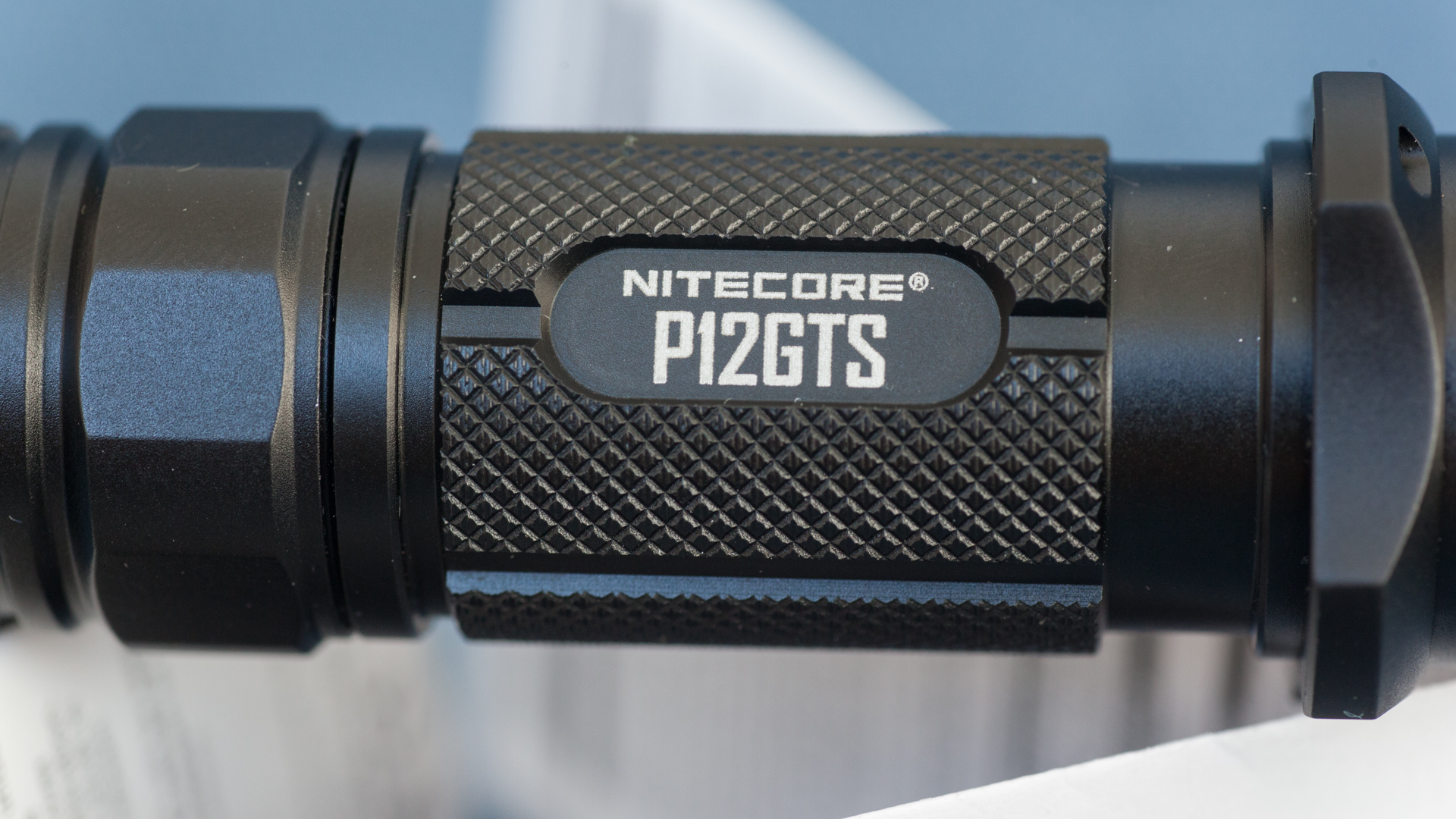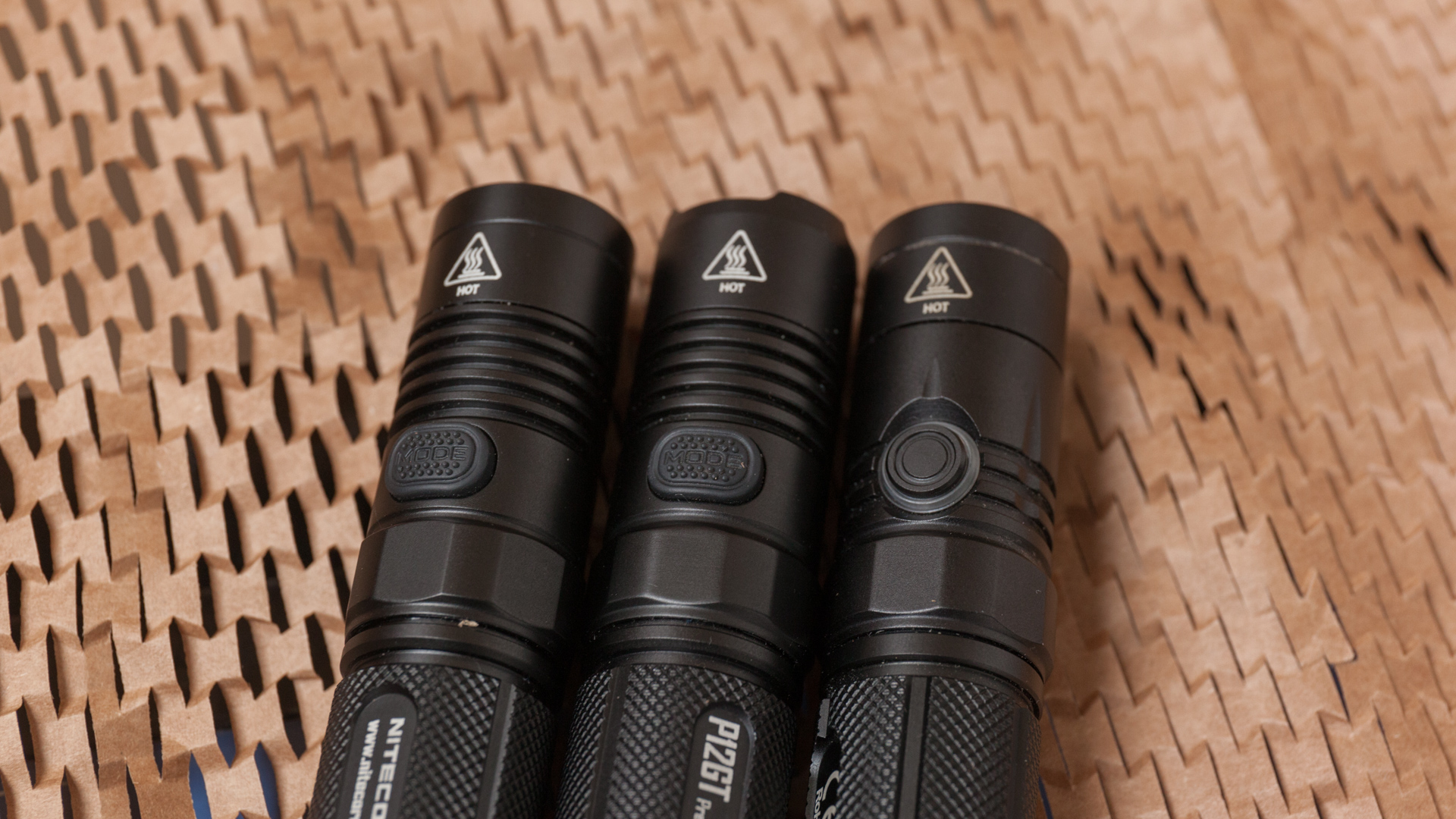 Another external difference – heads. The one of GTS is slightly longer with fewer cooling fins. And the GT has some semblance of an aggressive toothed bezel.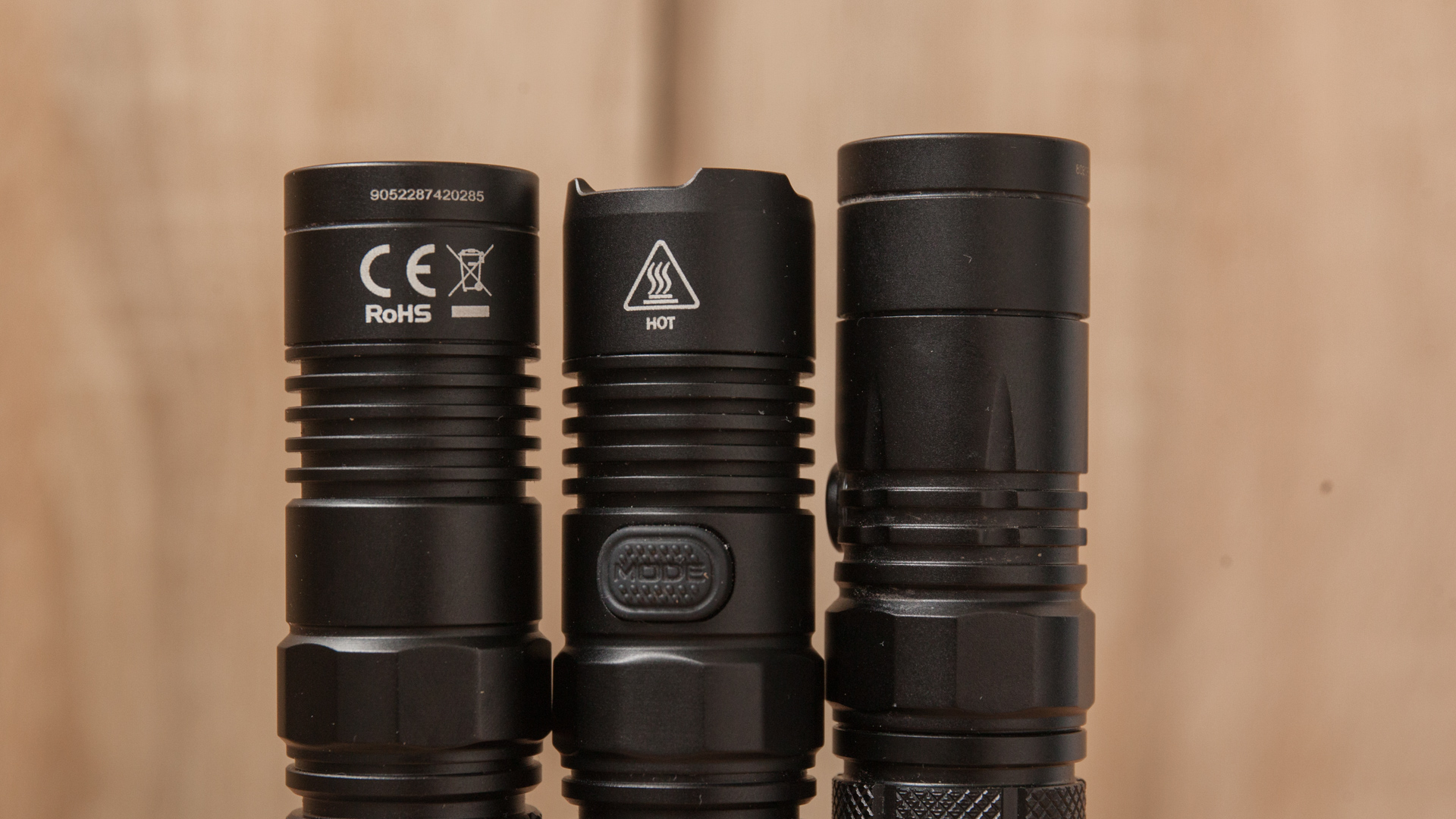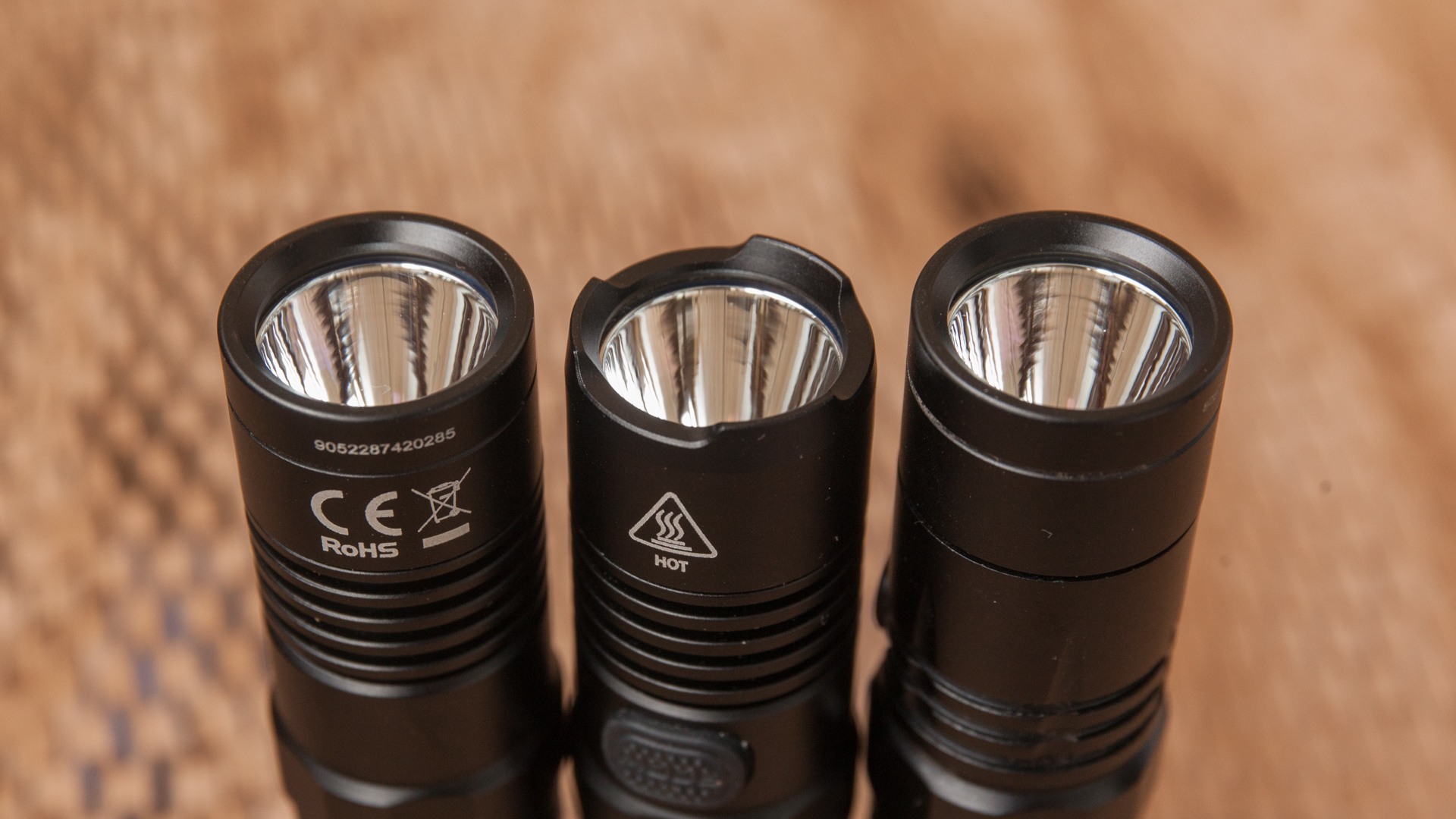 Glass in all models are with enlightenment and anti-glare coating.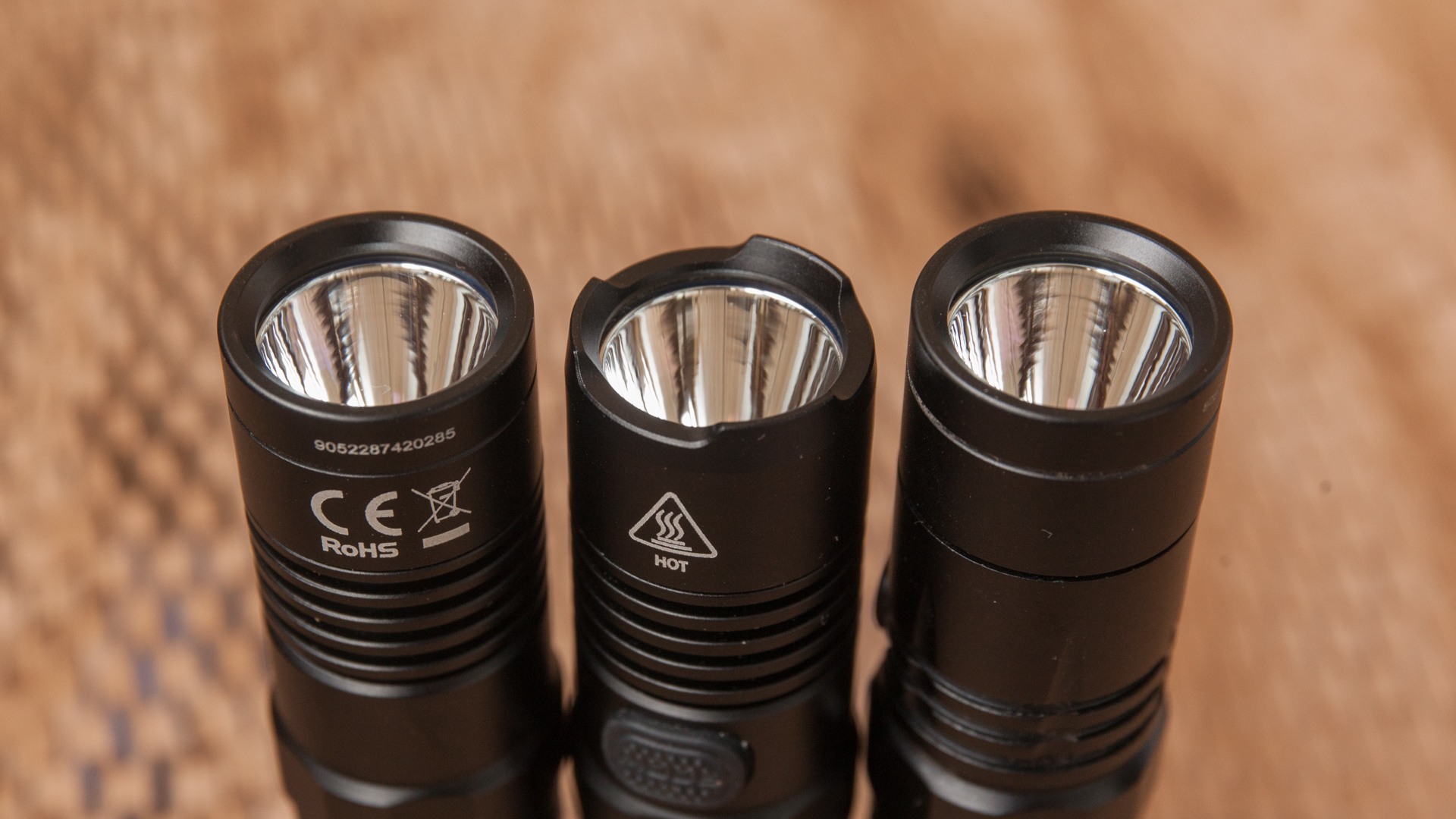 Another significant difference is the installed LEDs. Familiar for those years, the XML-2 of the Nitecore P12, the long-range XPL-Hi of the Nitecore P12GT and the XHP35 of the Nitecore P12GTS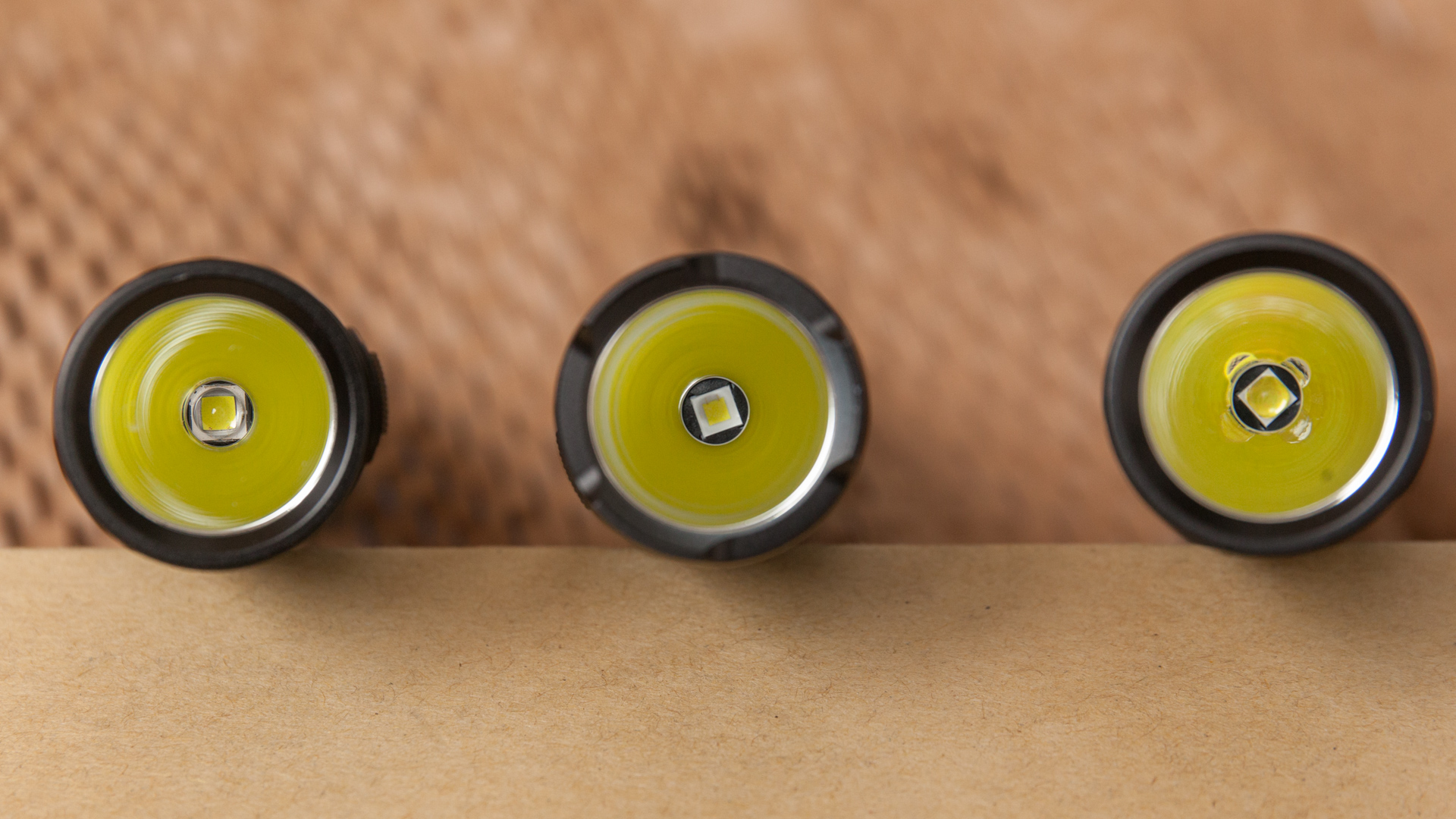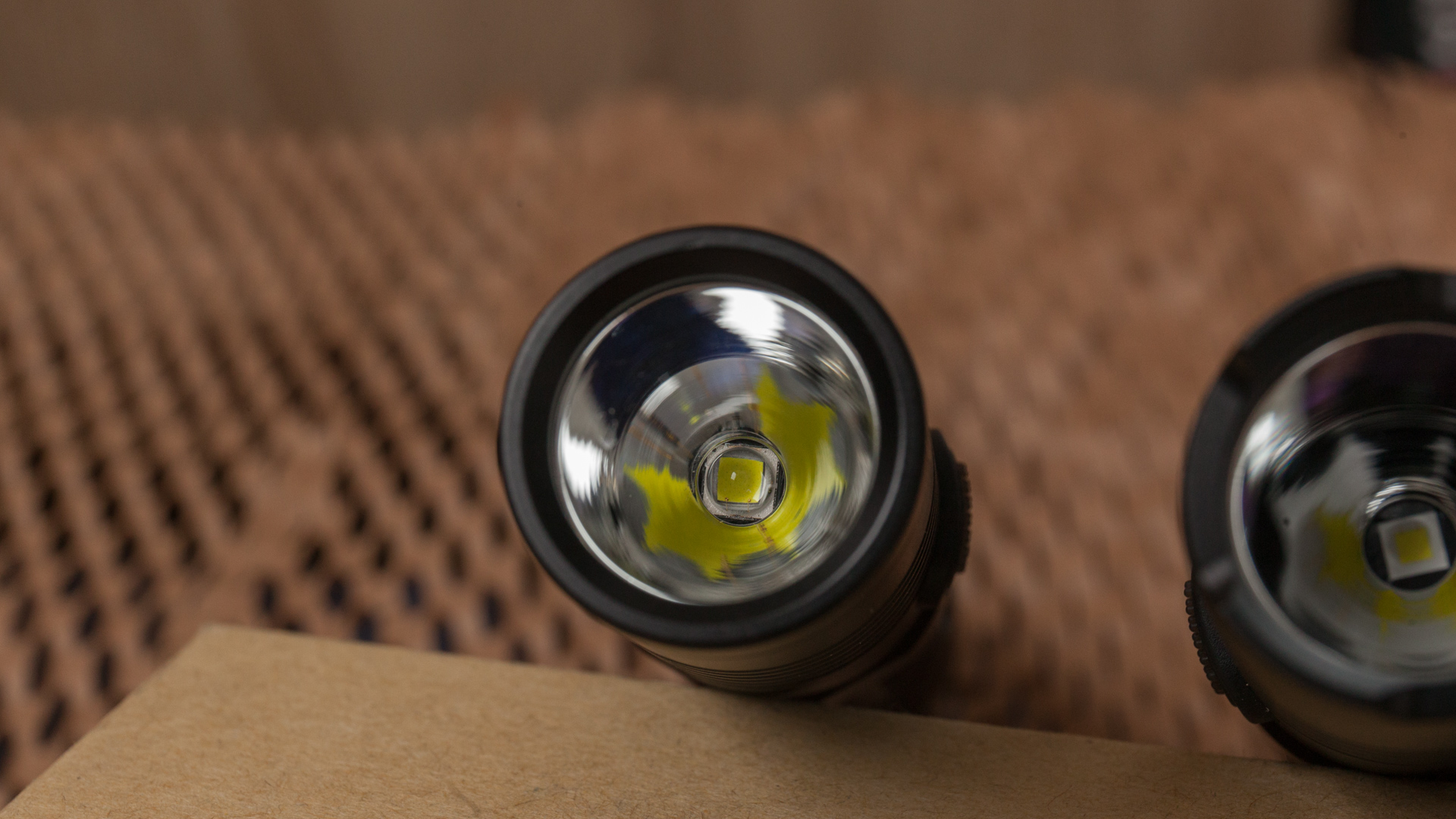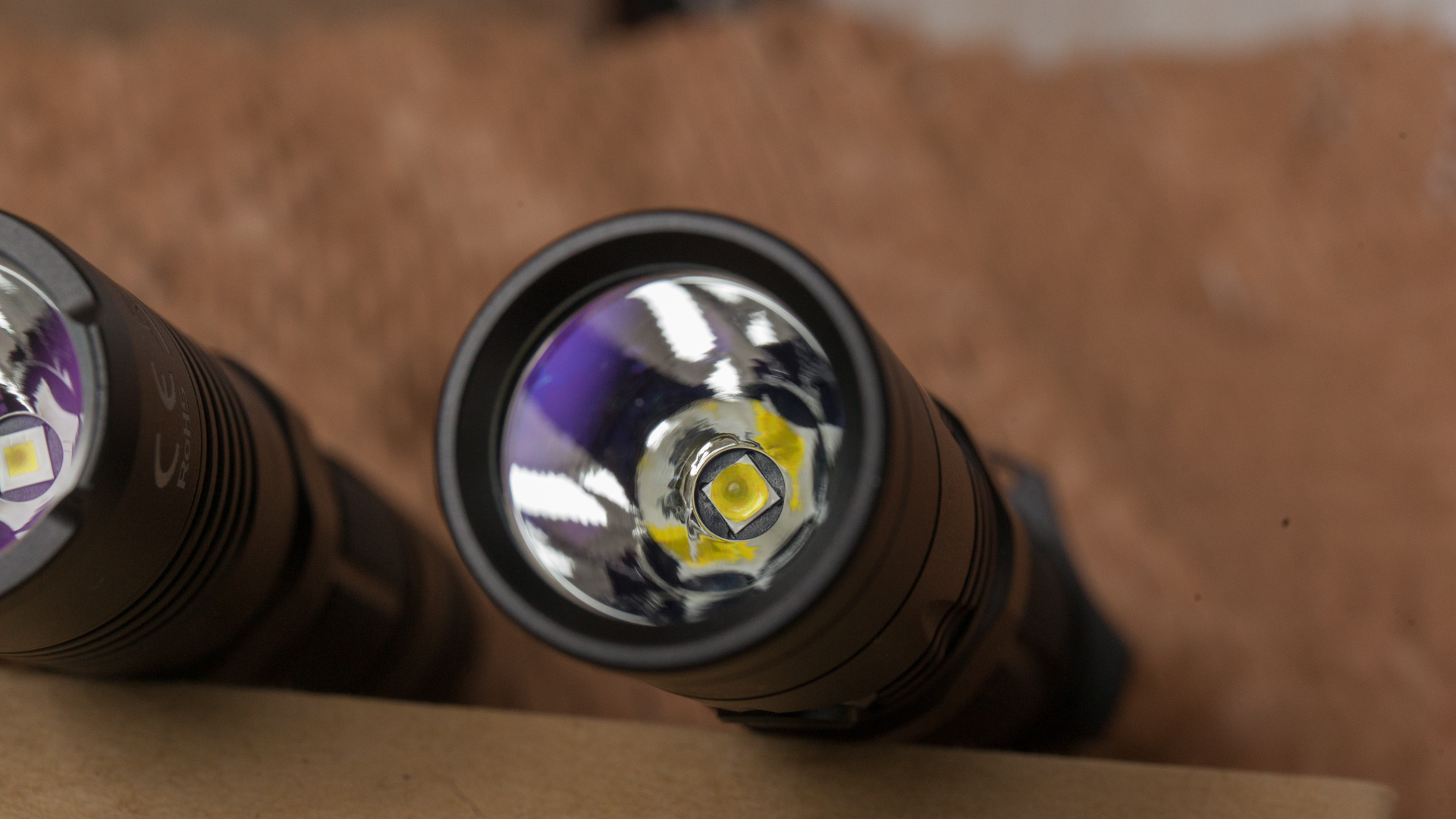 That's all. The design is quite simple but attractive. Build quality should be excellent. If I have any complaints about Nitecore, then obviously not about the reliability of their flashlights.
UI
the same in all models. The tail button turns the flashlight off and on, the side switches modes.
One significant difference – in P12 and P12GT, button hold activates strobe, and in P12GTS it does turbo.
 
How the Nitecore P12 \ 12GT \ 12GTS shines
 
The traditional cold light, as expected from Nightcore, alas.
no visible WPM in any mode.
 
 Stabilization is not bad (although some stepdowns of the GT are quite strangee). It is clear that tuntime in turbo at 12GTS is not the longest (which is not surprising), but after the stepdown it works at a mode close to the maximum for the old P12 – that`s great.

Well, let's see what's here and how. In short, the P12GTS is way brighter than the P12, but due to enough scattered light, this difference in brightness is already lost beyond a hundred meters and here the less bright P12GT with XPL-HI will show itself better. On the other hand, let me remind you that the brightness on which the P12GTS after stepdown is only slightly lower than the brightness of max P12.
See for yourself, as usual, I made a bunch of pictures and gifs so that you can clearly evaluate what all they look like . Of course, there are bonus materials on the video.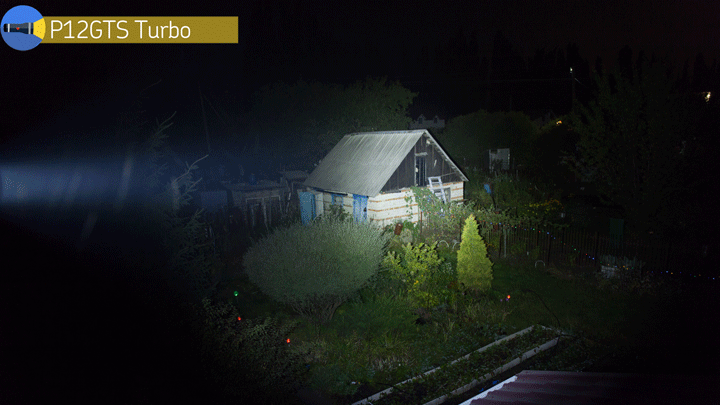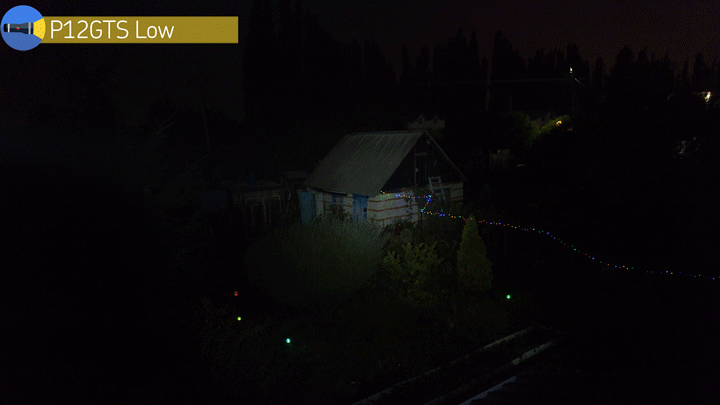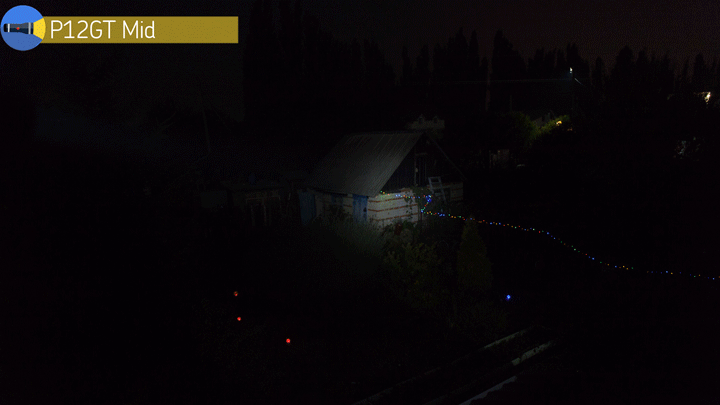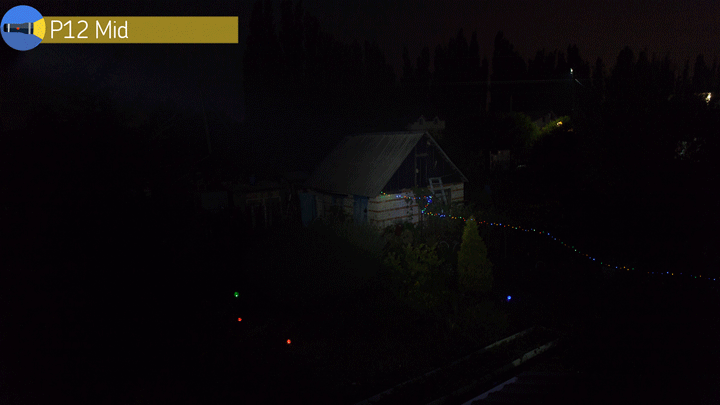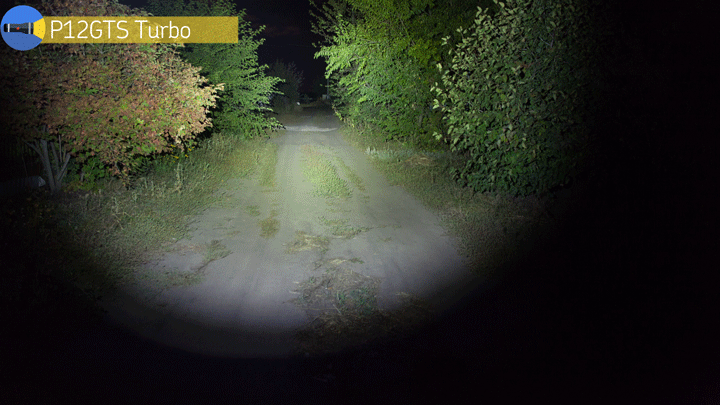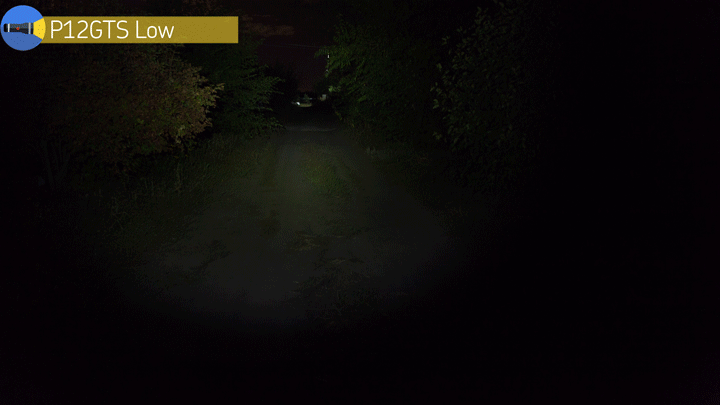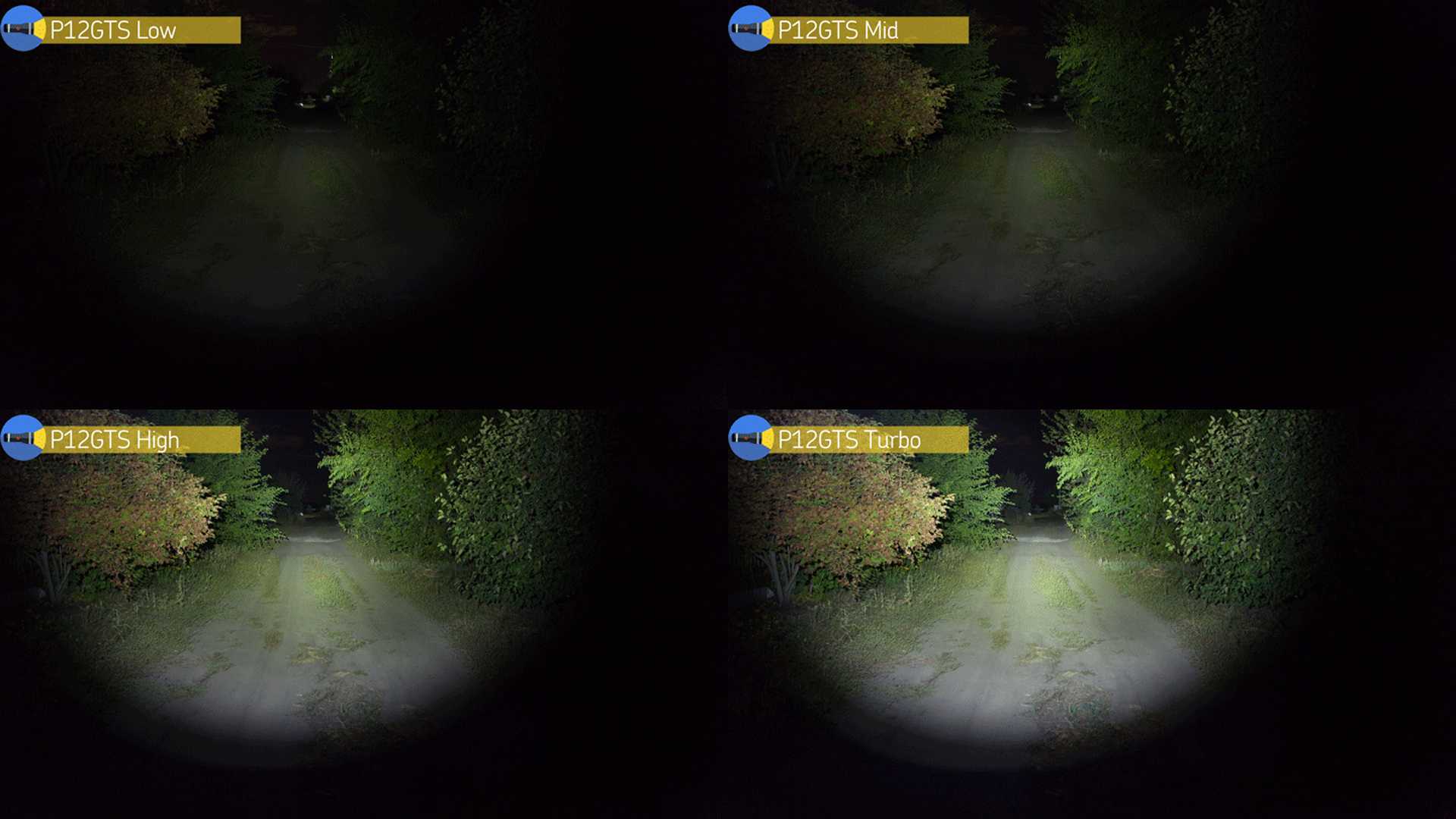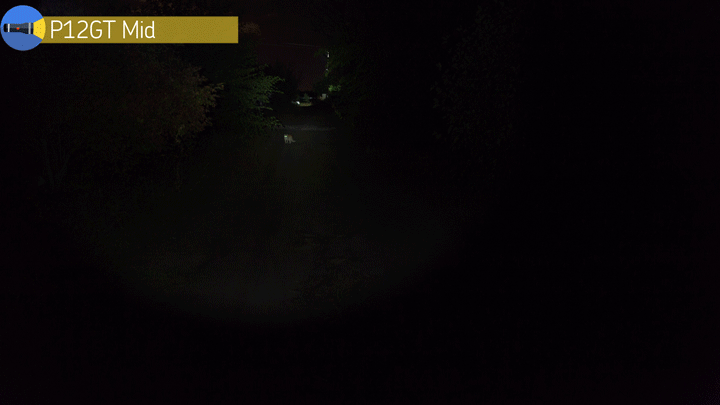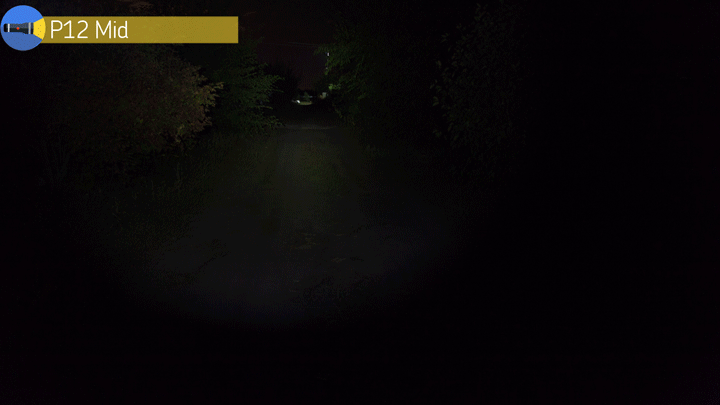 —-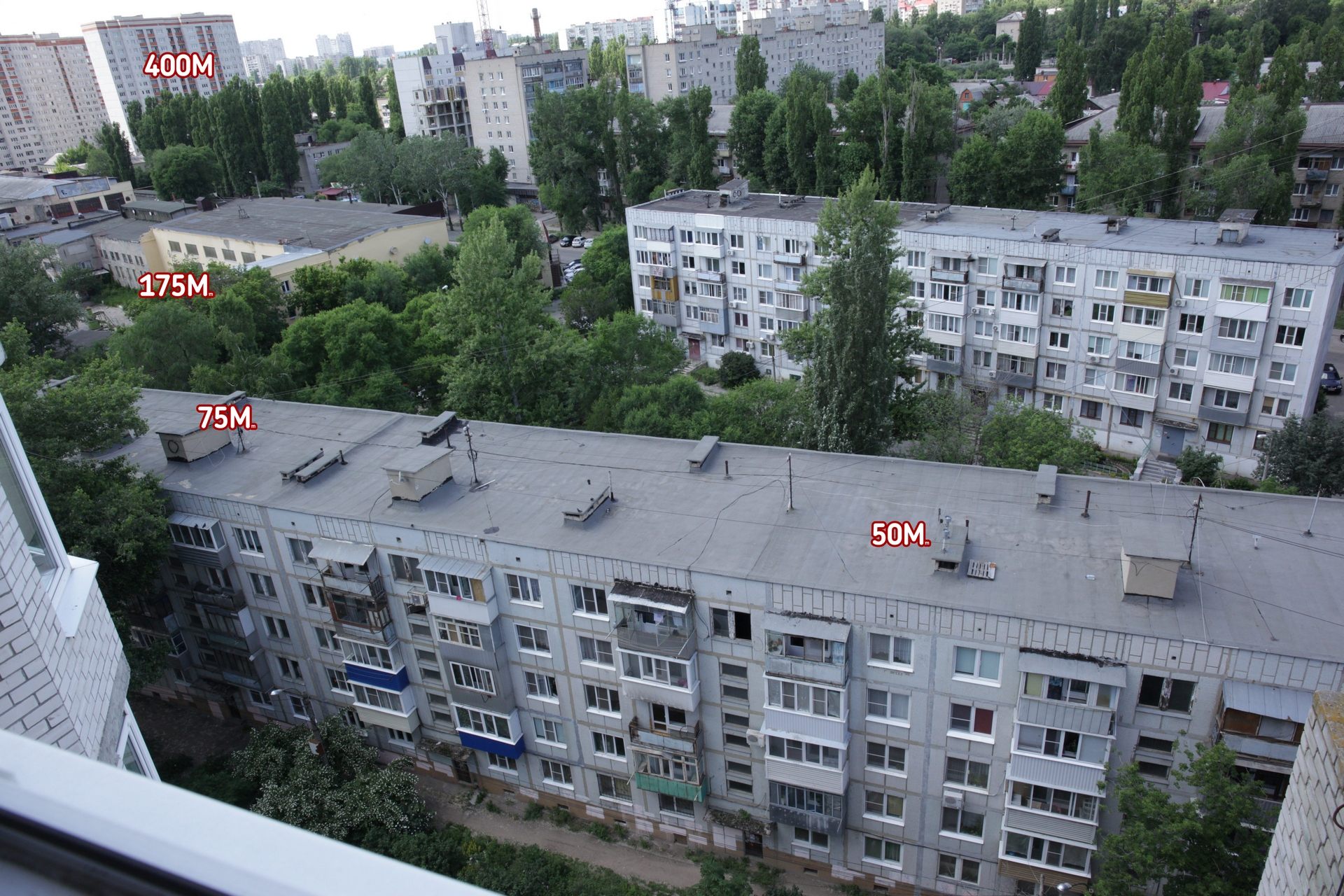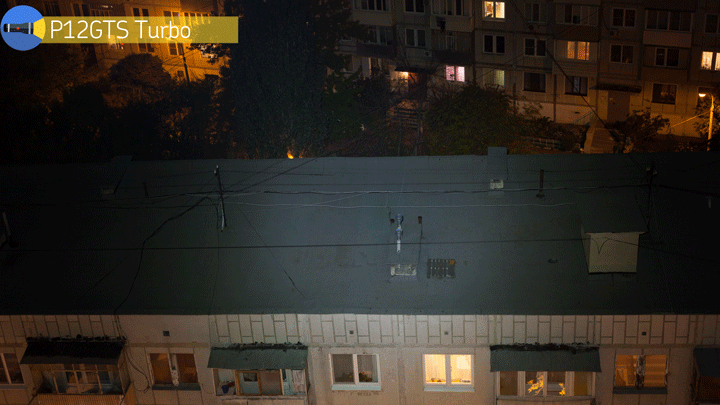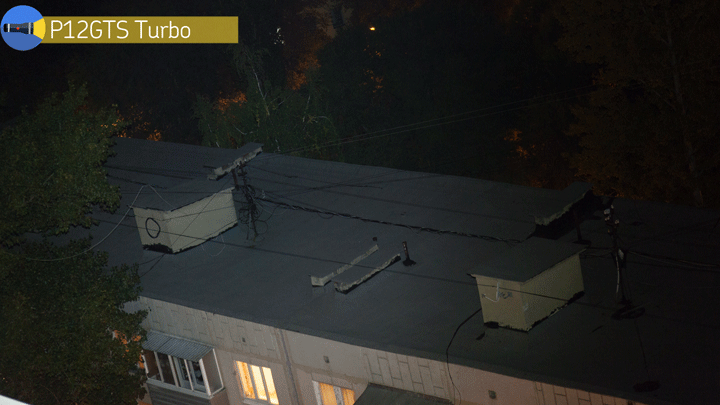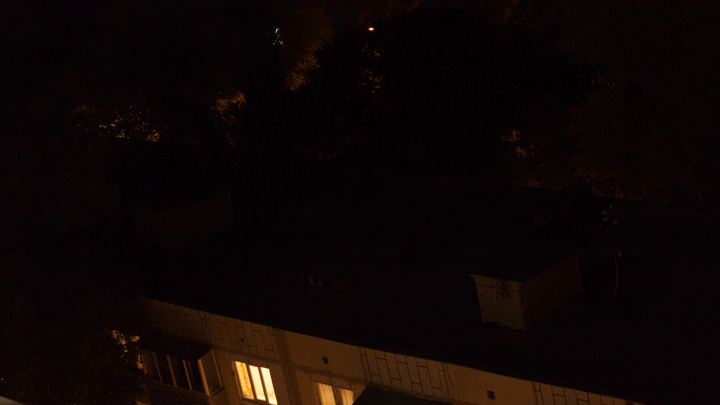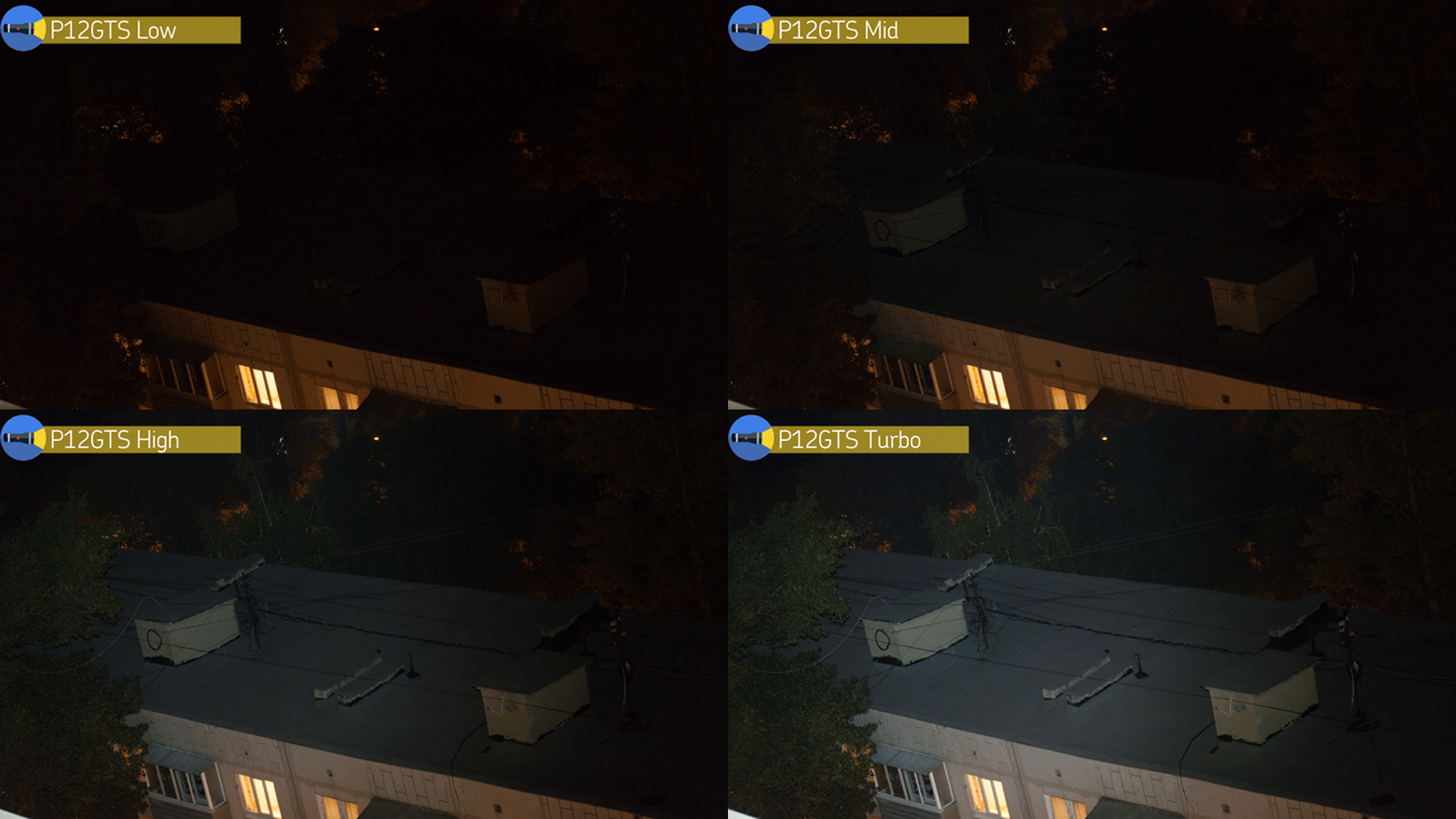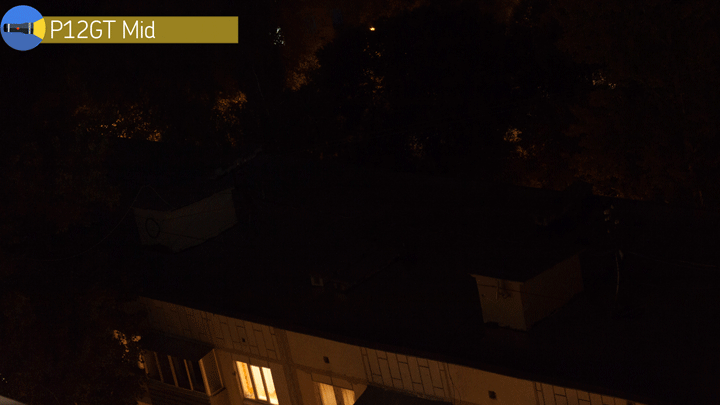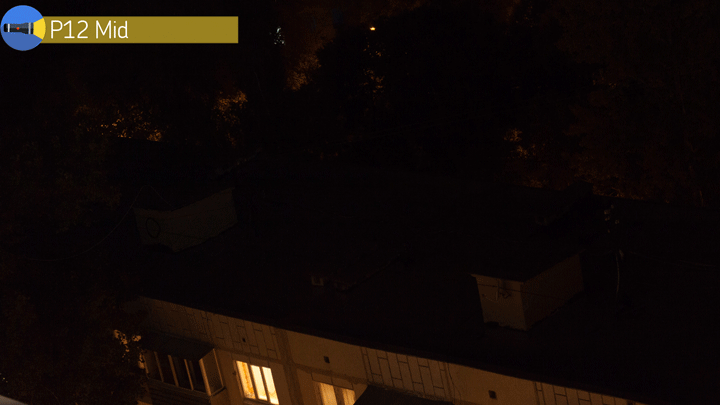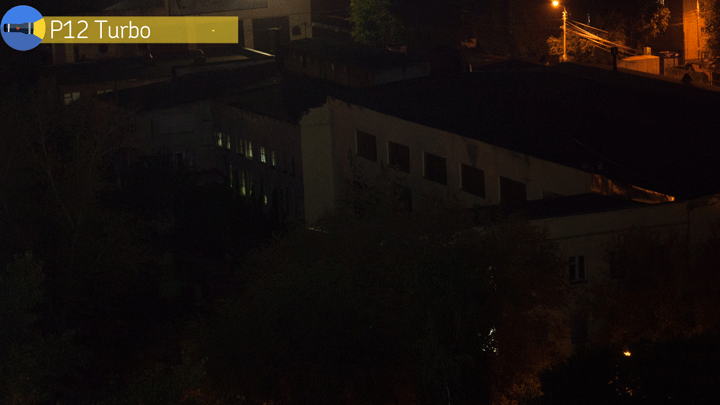 If you look at the review of Nitecore P12GTS (and the rest) on utube, there will be much more comparative material as bonus. Video review has english subtitles
Overall impressions
In my opinion, none of these models claims to be called "the best tactical flashlight" \ "the most powerful tactical flashlight" \ "the most long-range tactical flashlight", no matter how any bearded reviewers in camouflage pants growl this into the camera.
To do this, all these varieties of Nitecore P12 lack brightness, range, or specific control flexibility (here you need something like tailbutton + saddle switch, for example). All representatives of this line are more likely to be EDC flashlights with a serious tactical bias. And this kind of flashlights has its own audience, otherwise Nitecore would not release new models.
 
If you do not need extreme range or brightness (which, by and large, is justified for a tactical flashlight only somewhere on the hunt), then any of these flashlights will suit you, even P12 (2015). After all, 1000 lumens is a sufficient brightness, which does not impress only because radically brighter models have entered the market in the last couple of years. And the price tag for it is now significantly lower than other models. If you do not plan to use the flashlight beyond 100-150 meters, then the GTS and GT will completely close these needs, depending on what you prefer, brighter or more long-range one.
Traditionally, Nitecore's product reliability and excellent warranty support are a trump card.