About a year ago, Klarus released the first, titanium and expensive model in this line.
Probably, that was in demand, and the manufacturer released a radically cheaper plastic version OFFICIAL PAGE
you can buy this headlamp at BANGGOOD | ALIEXPRESS | AMAZON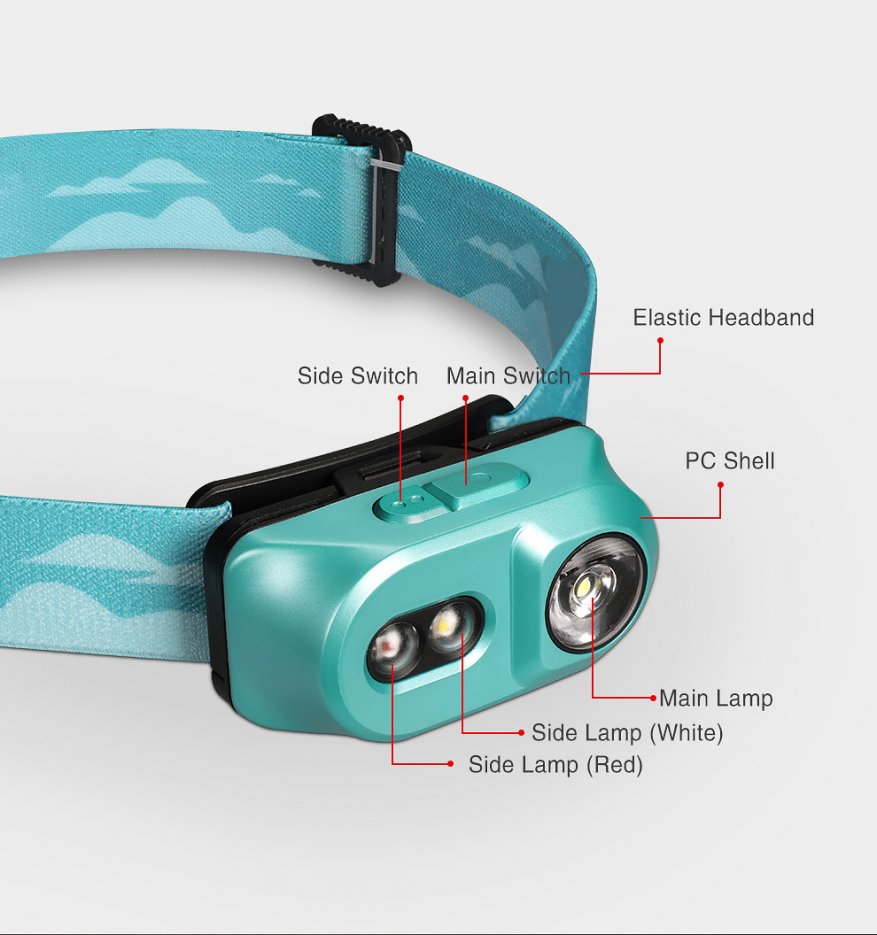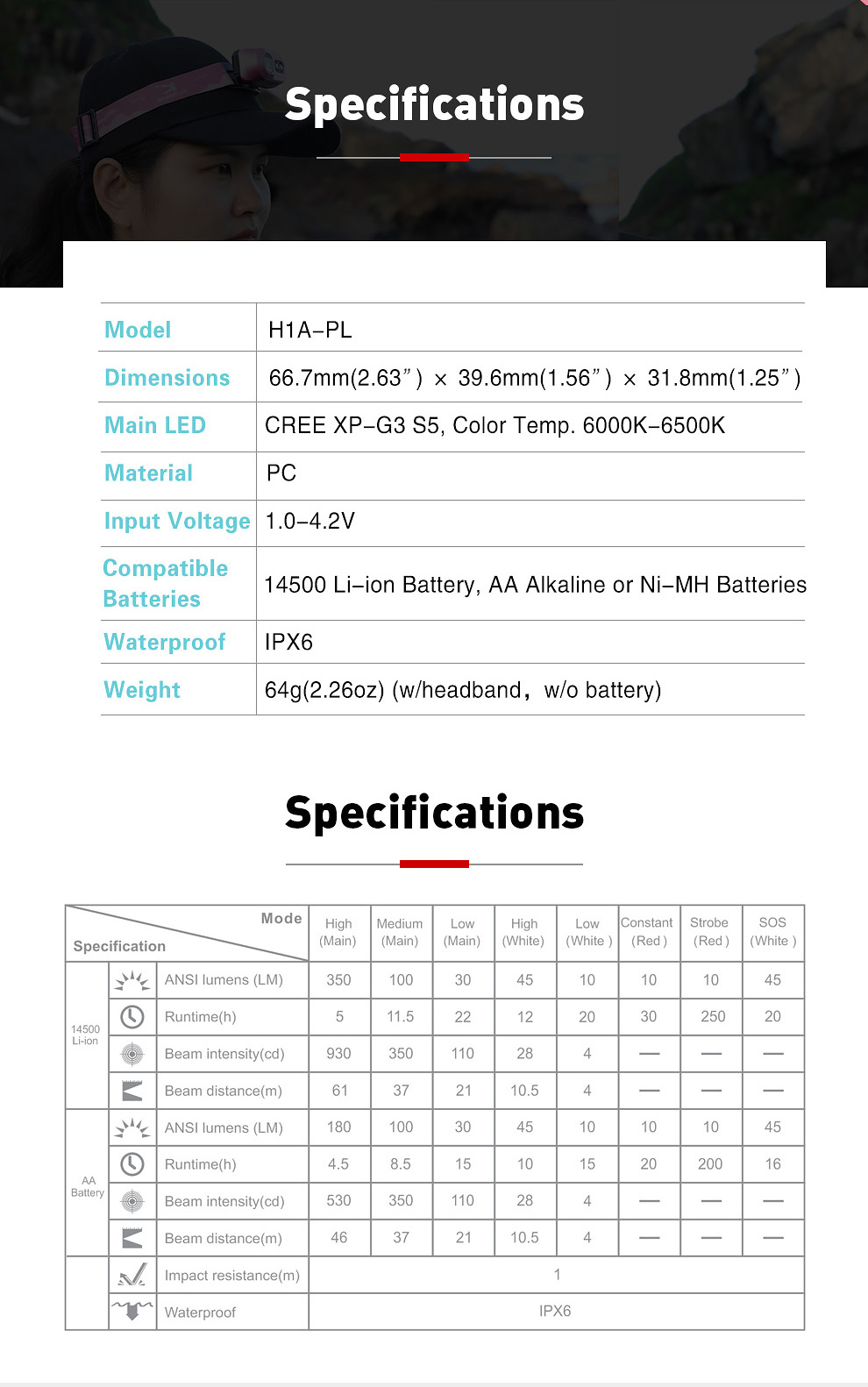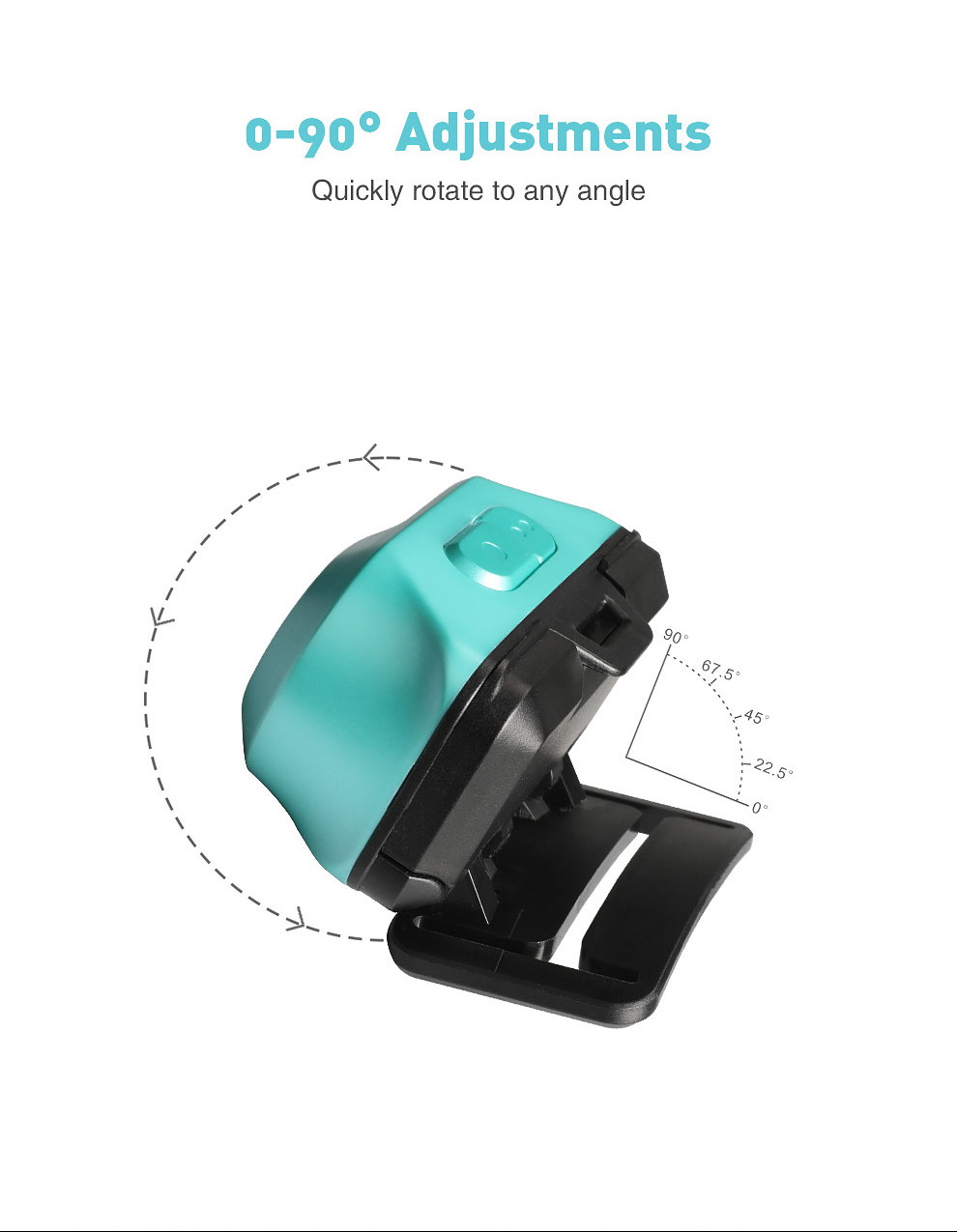 Package and appearance
A neat red and white box, through the window of which you can see the forehead itself. It looks nice, got to me from China intact.
Inside is H1A-PL, headstrap, 800 mah battery, charge cable,manual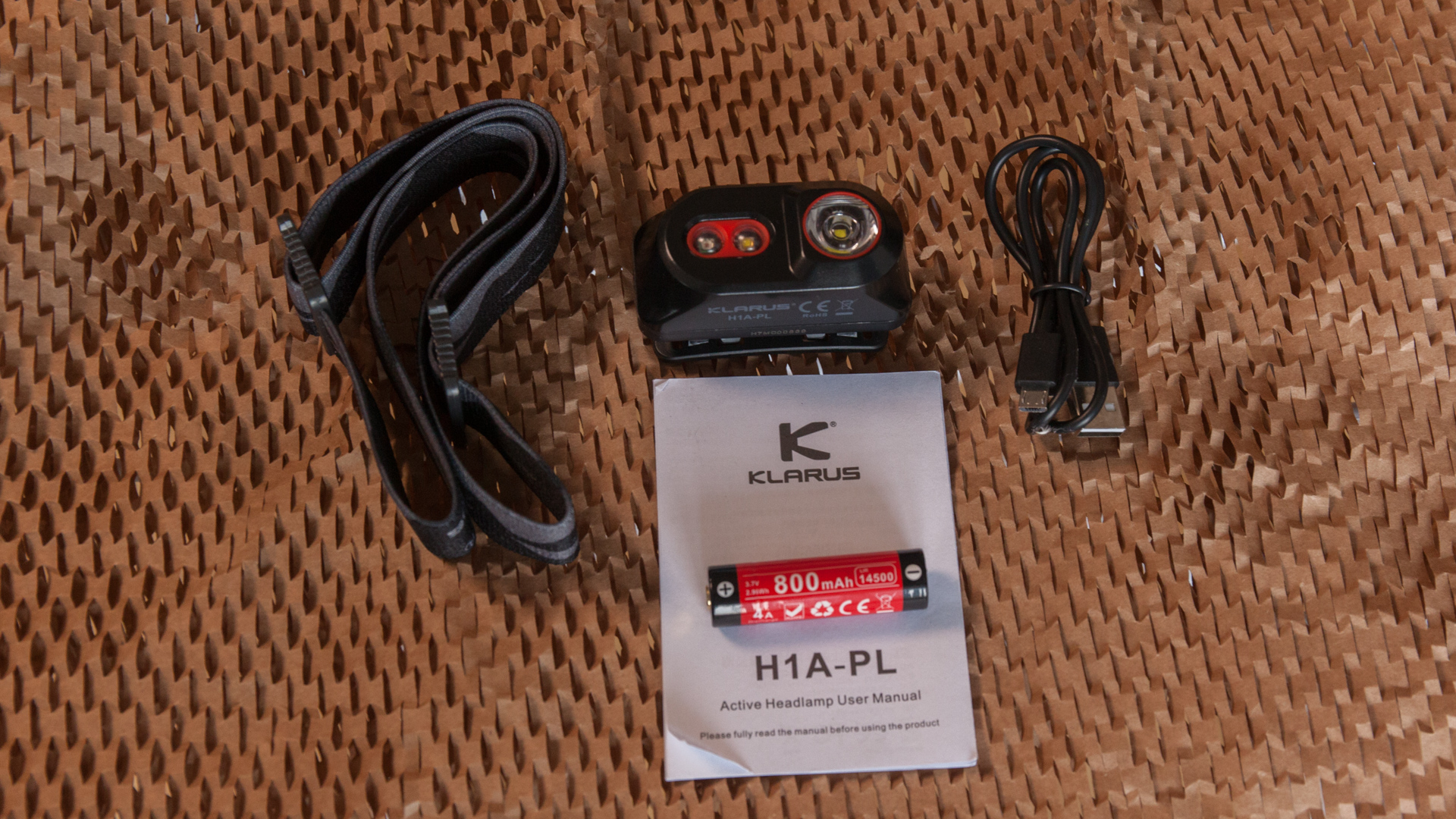 The headband is just a belt, not a "trousers". The material is pleasant to the touch, with a good print. Not cheap rigid one. But there are no gel strips against sweat and slip.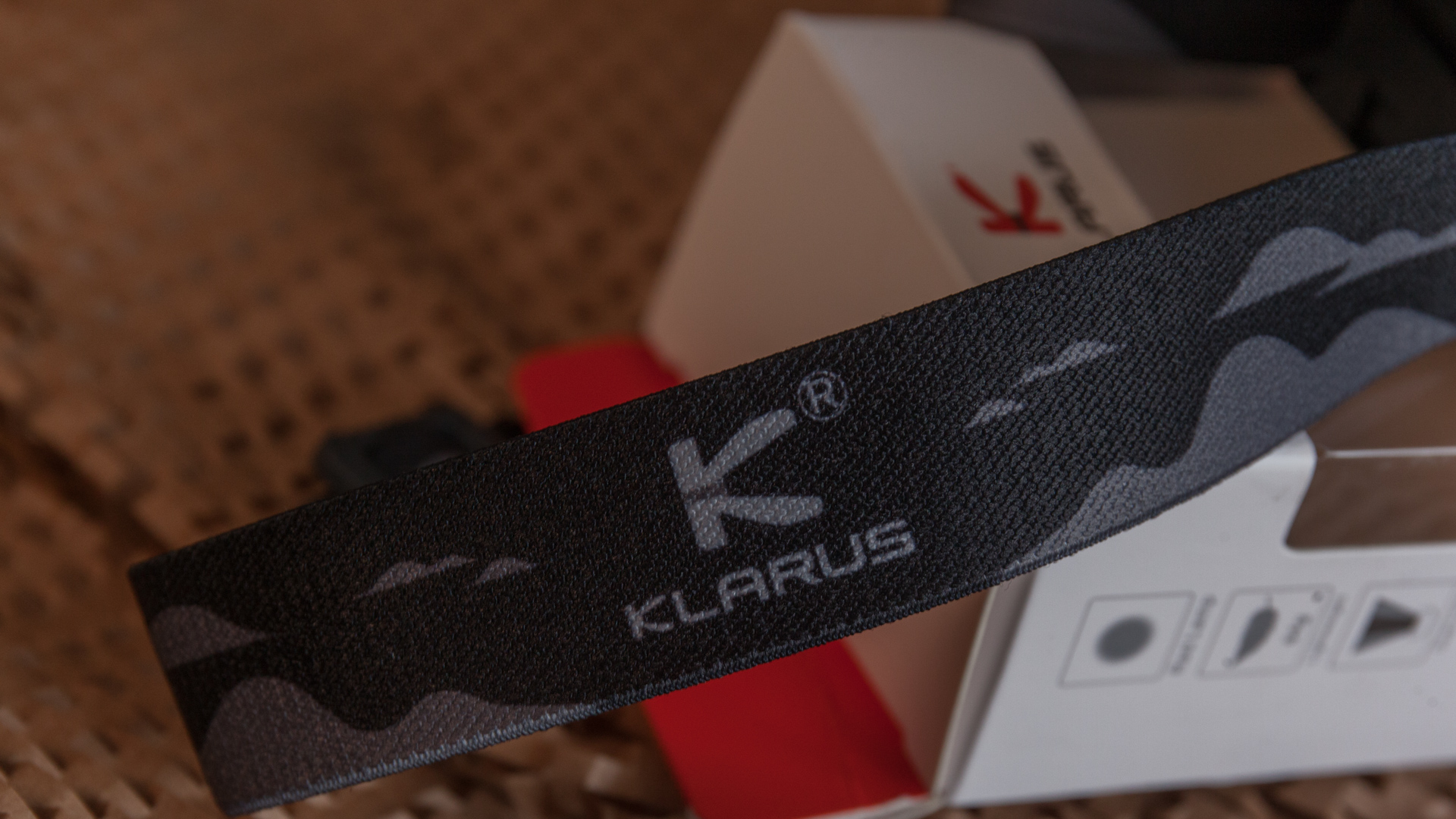 Well, here is the headstrap itself. It is quite compact. Of course L-shaped metal ones will be smaller (where, as expected, there will be only one type of light).
Here's a comparison of the first ancestor, titanium H1A. No need to look closely to see family resemblance.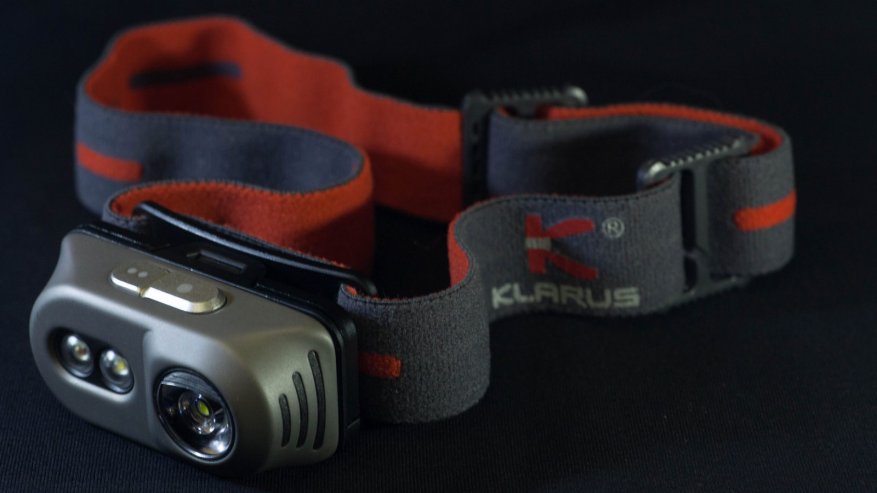 There are no defects in the case, there are no gaps, scratches, backlashes and other things – everything is neat.
I was dealing with a $ 4 headlamps, the difference is enormous (which does not negate the fact that it honestly illuminates for its 4 bucks)
Dimensions are provided above in the specification. As for weight, see for yourself, there's simply nothing to it. The flashlight has an angle adjustment with a standard ratchet, everything is completely standard here
The latch next to the buttons closes the battery compartment. There is nothing interesting here.
You can get to the inides without the slightest effort. You must rely on a relatively thick metal pad and the thermal conductivity of the plastic. In such cases it would be better to see some better heat sink on the case. In this mode, there should be a reasonable runtime , and I would not talk about some kind of overheating.
Buttons … just buttons. More and less.

As for optics, there still remains a TIR lens and two blisters of side LEDs for additional light. Something
That's probably all. I did not notice any obvious fails in appearance. Neat nice-looking and touch gizmo at the level of other plastic brand headlamps
UI
convenient.
You can get used to it without difficulty. there are shorrtcuts to High and Low from off mode.
How the klarus H1A-PL shines
Cold white light with a fairly clearly visible hotspot from the main light and diffused neutral light from the side. There is no visible PWM shimmering.

It is clear that there is no reason to wait here for a long lasting High mode and Klarus, as usual, wisely silence the fact of stepdown in the specification. On the other hand, after a fair amount of time, when I was already tired of waiting, I started high mode again and this mode started at the same level as at the beginning, pretty surprised me with this.
Those. in fact, this is a turbo – short-term and forced mode.
Its runtime here is quite enough to look around.

Mid is already fully stabilized and gives, in principle, a decent duration of one hour, then moving to Low, which works for another 3 hours.
To be left without any light at all will be difficult, because then the headlamp falls even lower, to a level of about 10 lumens, at which it will shine for almost 9 hours. For something like a tent, by the way, it will be tolerable brightness.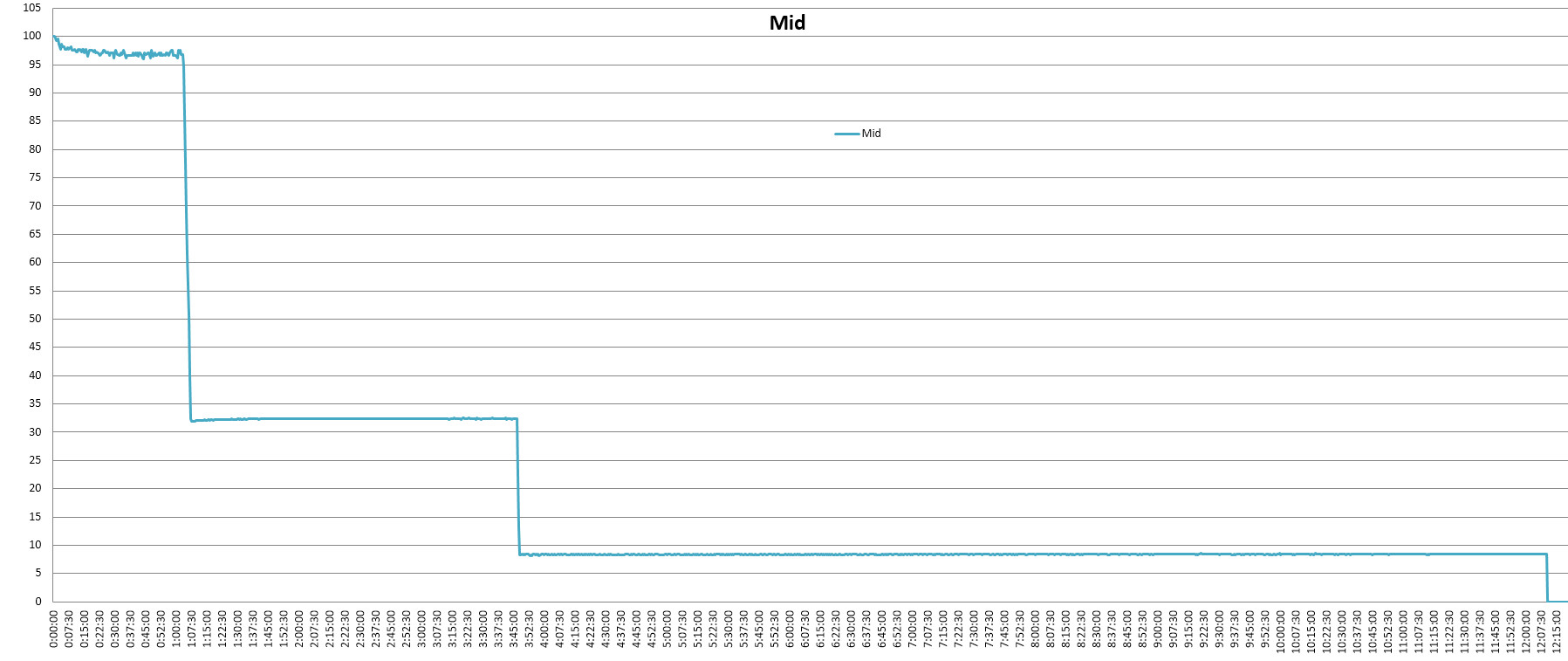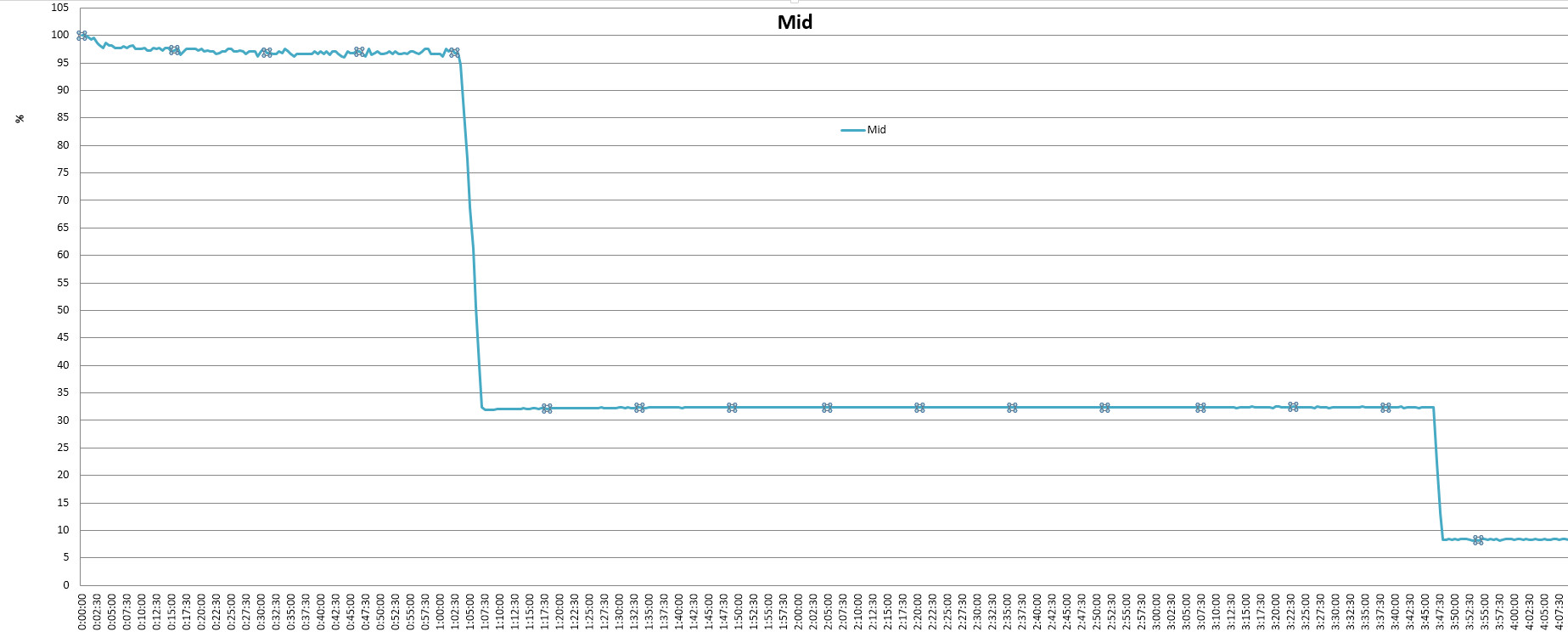 The maximum runtime of side light is also quite good, 2 hours, after which it works for another 8 hours in the Low area. And again, tired of waiting for the shutdown, I tried to start high – it starts again at the same level, worked for 40 minutes. Those. in principle, a constant forced return to the original brightness can achieve almost 4 hours of operation in this mode.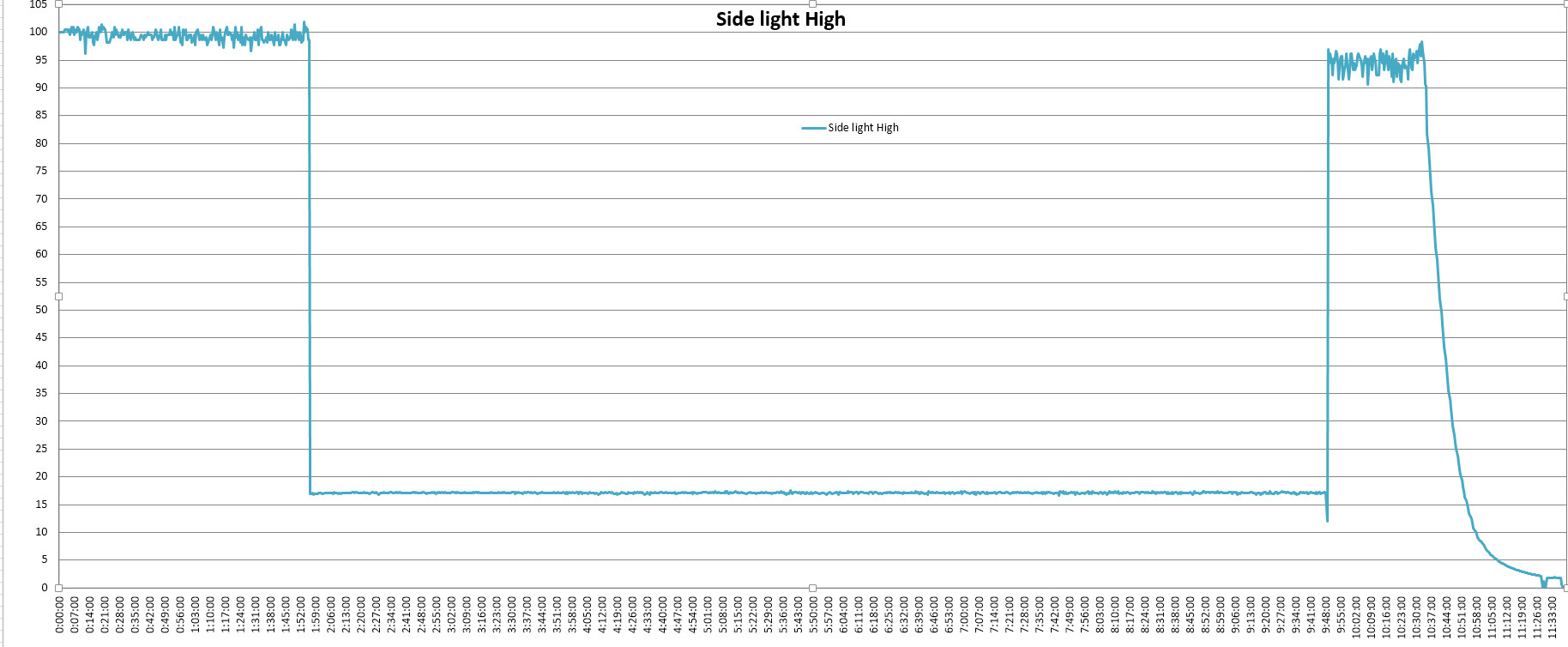 Well, the light itself. It's clear that there are no miracles of brightness here, but it's quite possible to master simple application options.
Jogging, climbing into the forest, working at home and in the country – there is enough brightness and runtime.
Generally, the same mid is quite a convenient mode.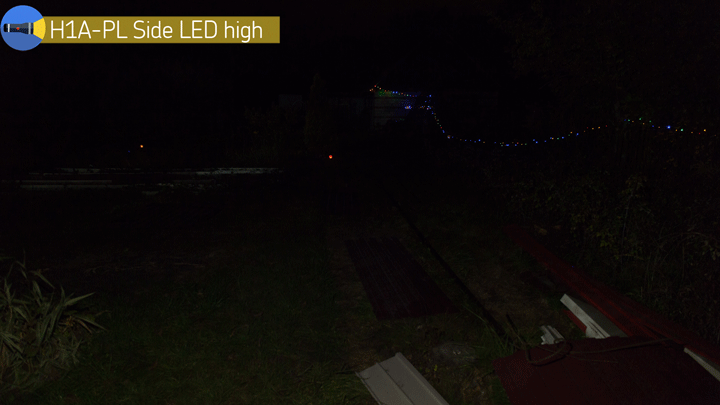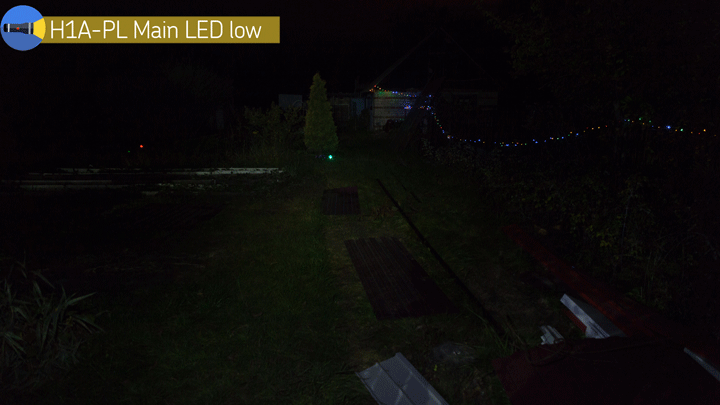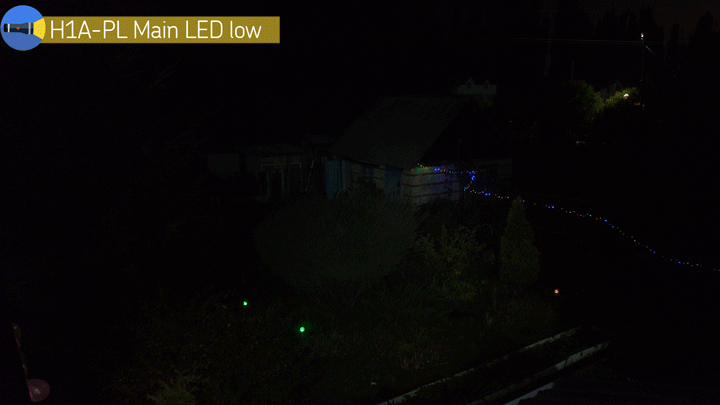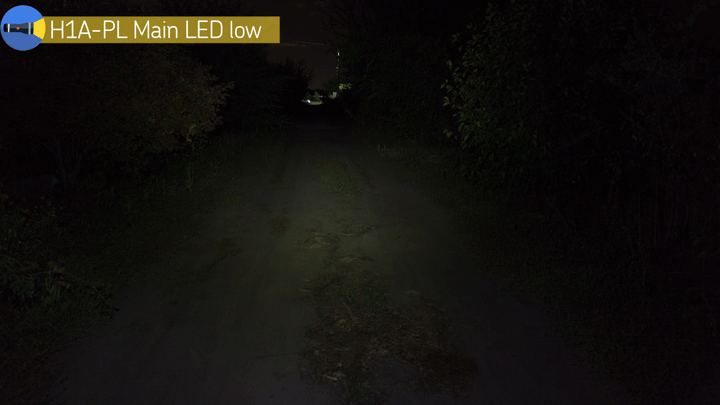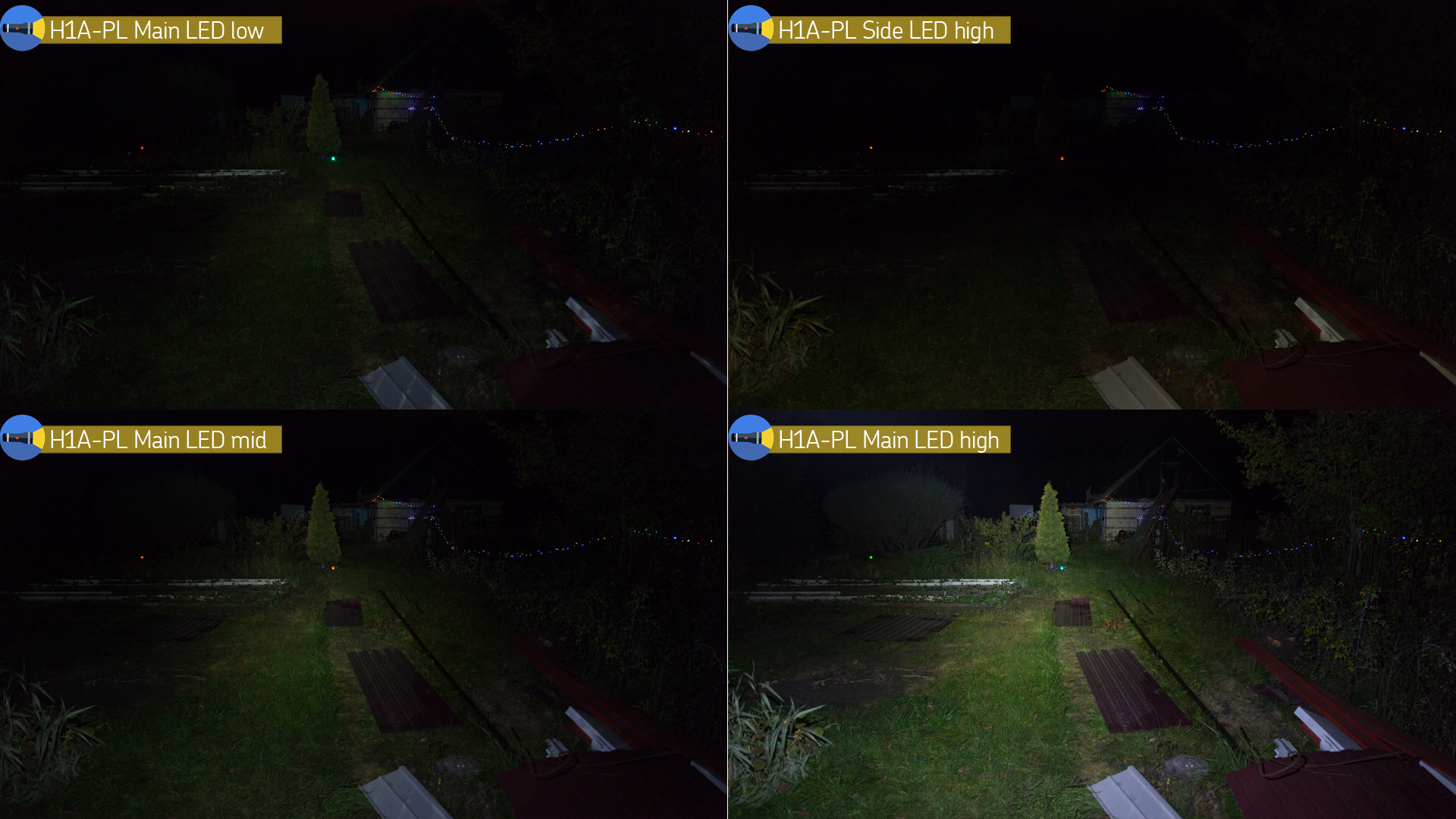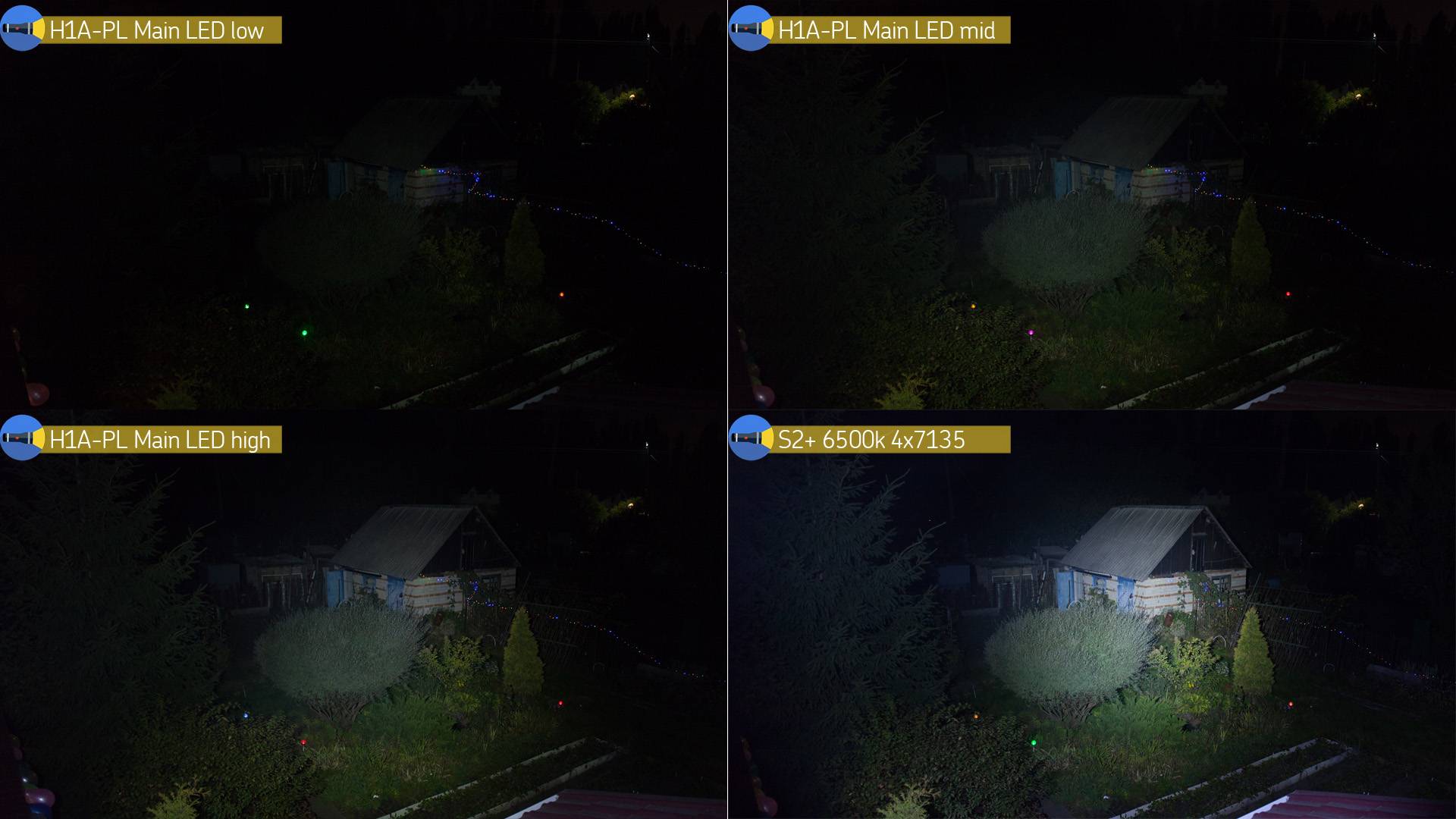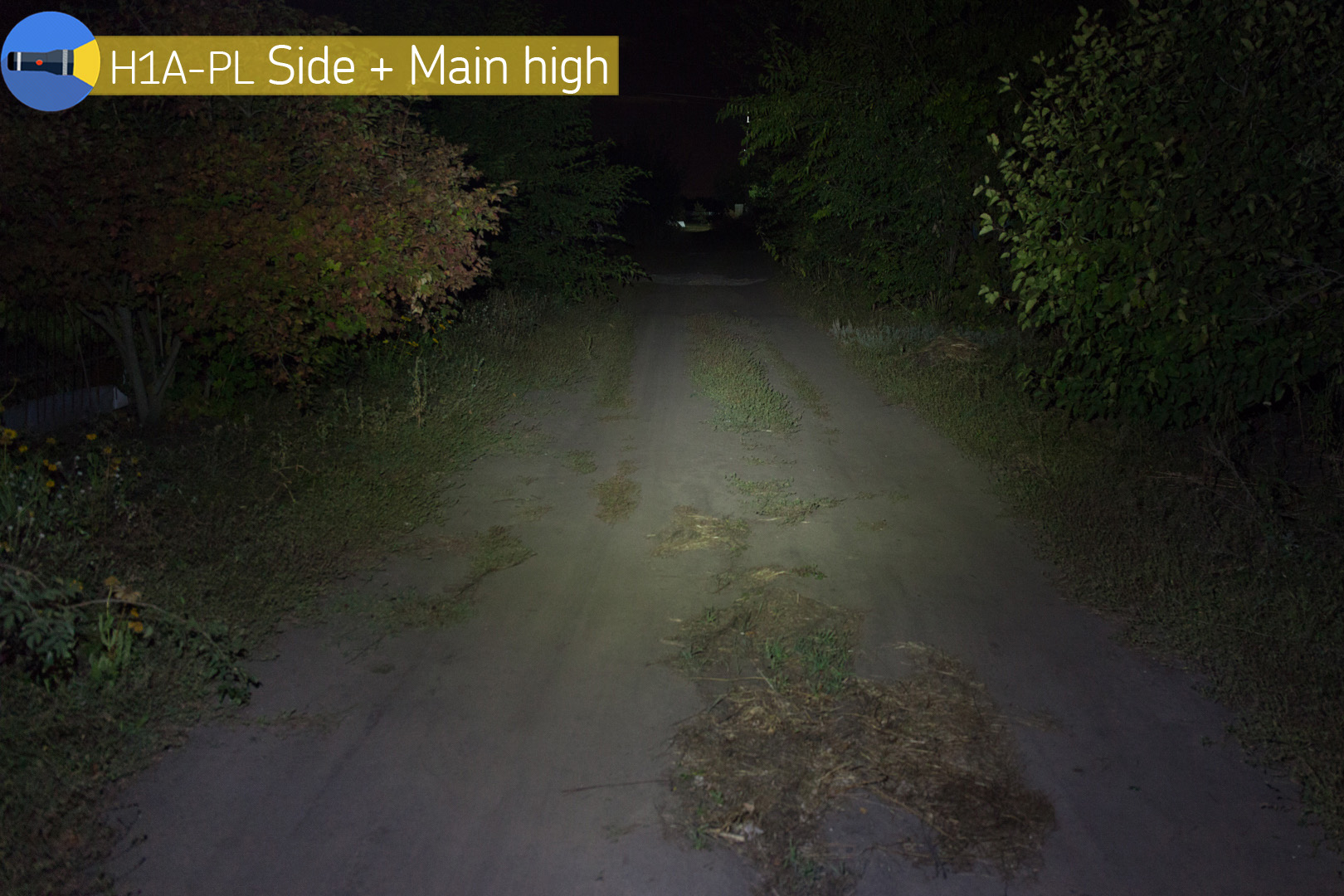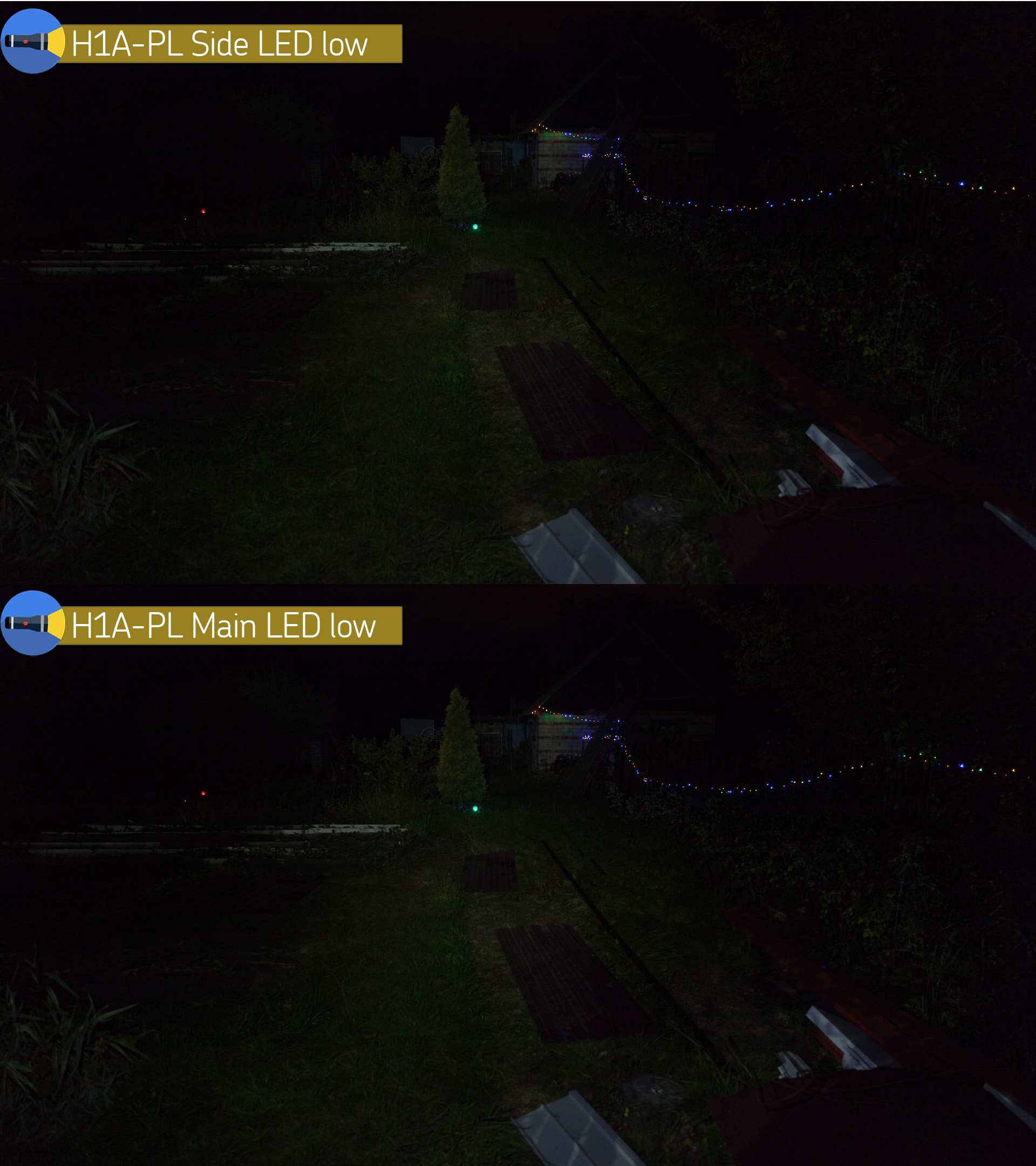 A video review of the forehead will contain more examples of how the latter shines.
General impressions
Functionally and externally, this is a good thing. Of course, if you sensibly assess the abilities of the H1A-PL.
And if so, then the side and main lights, together and separately, will be quite convenient for various everyday needs.
The size, combination of plastic and 14500 power make this model quite specific and the potential buyer should consciously come to the point that he needs just such a thing. As for the functional itself, I have no negative to say. If you objectively evaluate what can be done in such a body, of course.
Given the fact that Klarus cannot do without at least somehow screwing up in each, even, generalyl, not bad, model, here they, perhaps, even surpassed themselves (oh, how many commas!). If there was only one type of light, then with such battery and in this size I would treat this model as really simple.
But the additional light here is a pretty serious trump card, the convenience of which should not be underestimated.