EAIEP ICR18650-26F 2600mAh (Pink)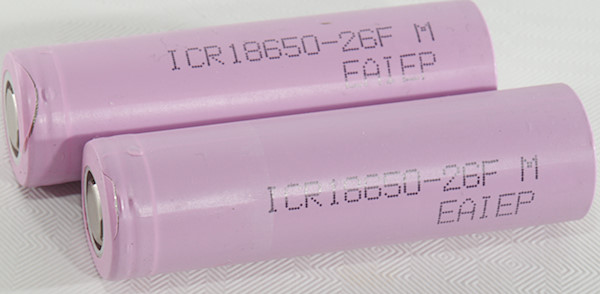 Official specifications:


Battery brand: ICR18650-26F

Battery: 1865

Diameter: 18mm

Height: 65mm

Resistance: 45.6mOhm

Battery capacity: 2600mAh

Standard voltage: 3.7V

Full charged voltage: 4.2V

Minimum voltage: 2.75V


This is a 2600mAh cell with a type number matching a Samsung cell, but the top do not match the similar names Samsung cell I have tested.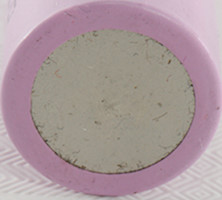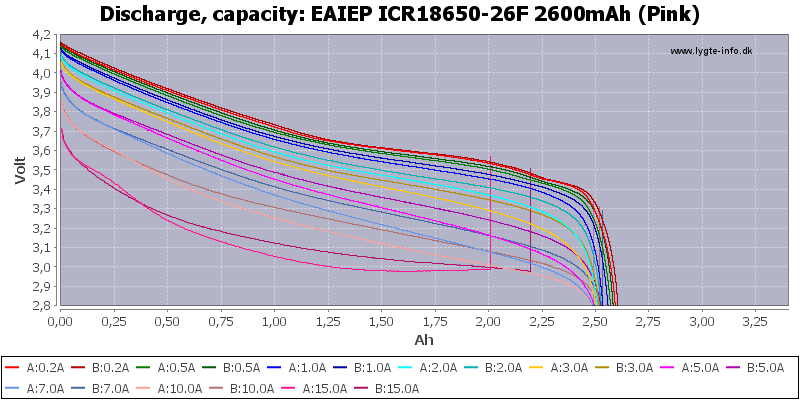 The cell matches fairly well.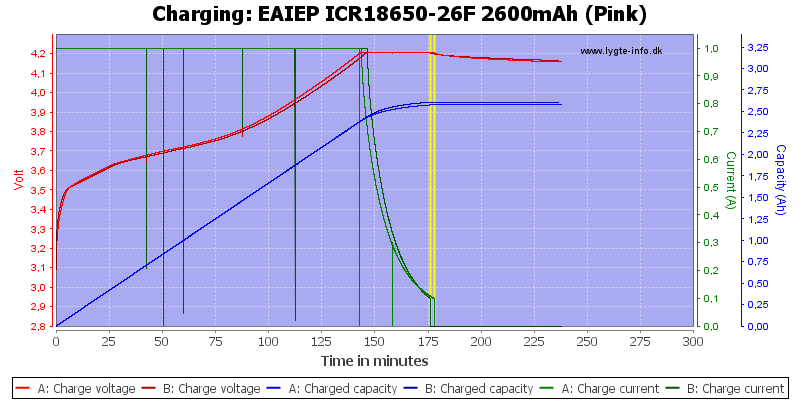 Conclusion
The cell looks good, but it is not a Samsung, discharge curves are different.
Notes and links
How is the test done and how to read the charts
How is a protected LiIon battery constructed
More about button top and flat top batteries
Graphical comparison to 18650 and other batteries
Table with all tested LiIon batteries