I recently finished building an led lamp for which I had planned it to have an "standby power" led light. If you are wondering, the lamp has two drivers and a remote controlled dual relay board which controls the on/off and which AC driver is used to light up the led array. The standby power led light lits when the 12 V AC/DC supply which powers the relay control board is on. At first I used a cheap 5 mm led bought in eBay years ago, but since I heard of their very low potential lifespan (and anyway I somehow blew it while testing) I decided to use a couple XP-E2 green and XP-G3 royal blue emitters I had lying around instead, to cast some nice cyan light, on a 2S2P quad board.
In order to determine how much heatsinking power a ∅20 mm MCPCB has, I run a practical test. Took a cheap fake unused emitter on ∅20 mm aluminium board long ago removed from a flashlight, put some thermal paste over the board aside the emitter with my DMM's thermocouple on top of it, and powered it up with my DC supply: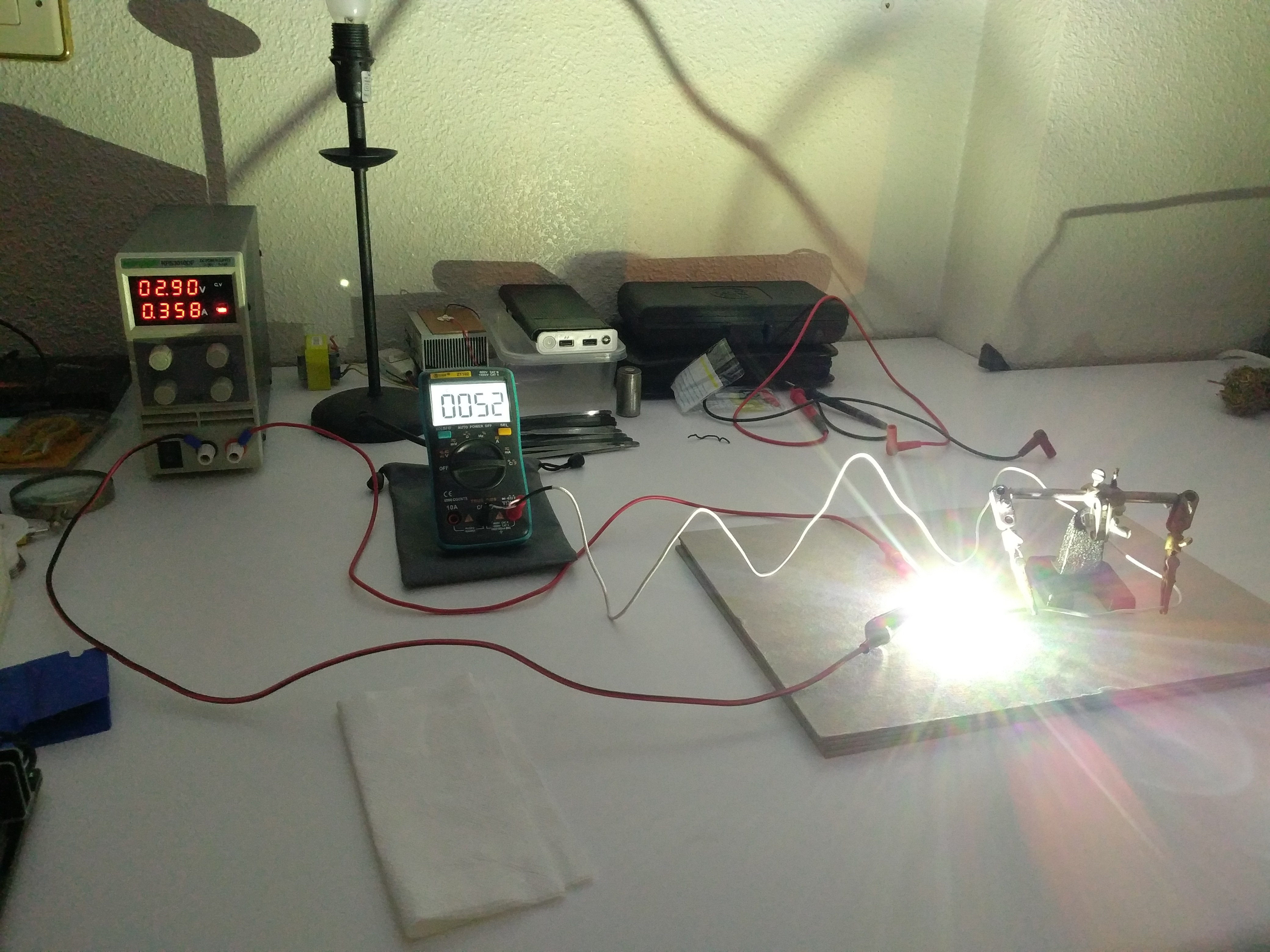 That is roughly one watt of power. Cables and connections may have ≈0.2 Ω of resistance, which is 70.8 mV of drop at 354 mA of current. So, P = ≈2.83V × 0.354A = ≈1.00182 W (my supply's amperimeter zeroes at ≈4 mA). After a nice while the MCPCB temperature stabilized at 52 °C.
But what was the room ambient temperature?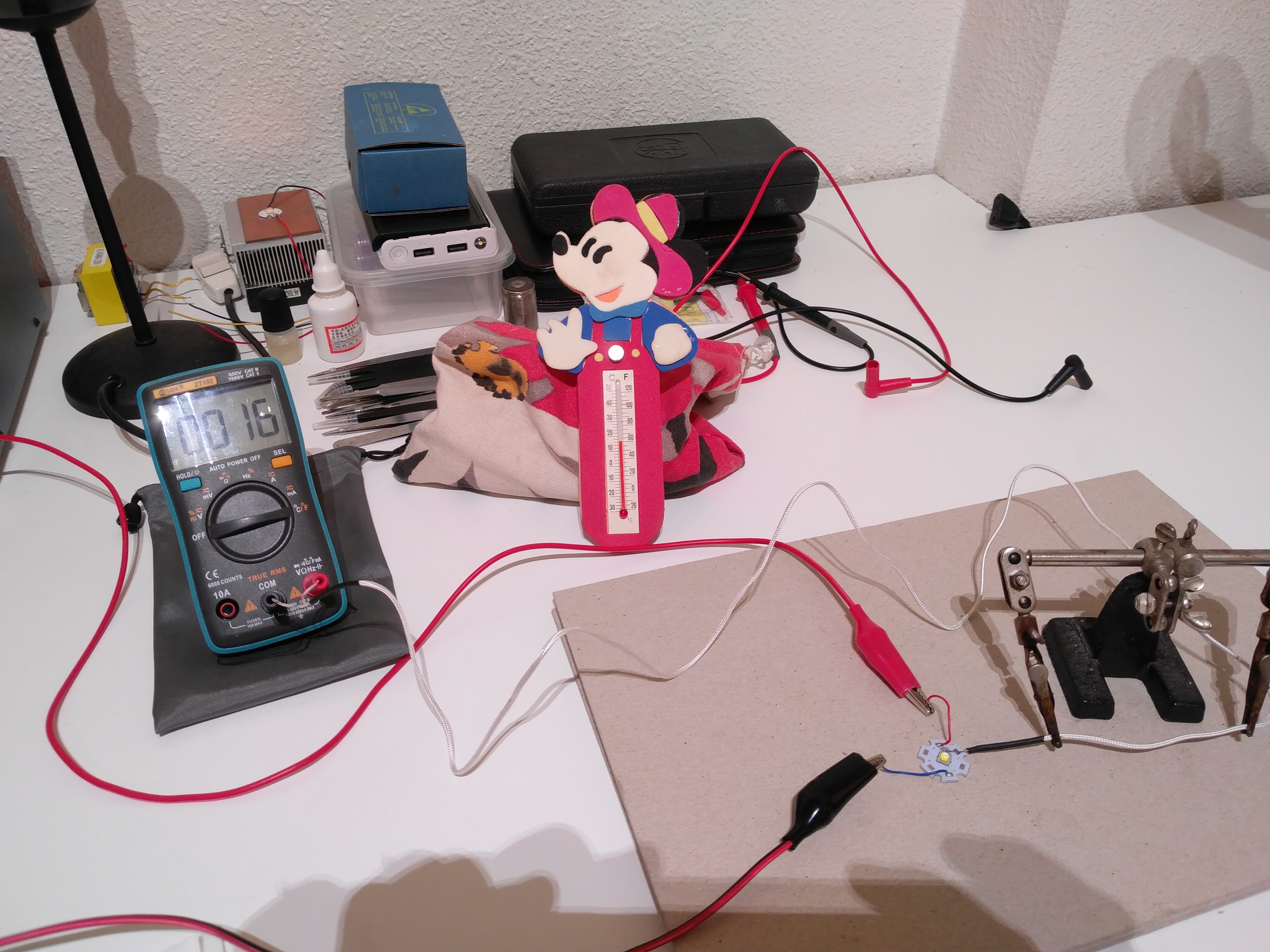 There you have it: 16 °C. I placed my good old Mickey Mouse thermometer alongside to verify my DMM's accuracy.
This means +36 °C for one watt of power, roughly speaking. Remember this is not the led die's temp, which in a conventional cheap aluminium board may be a few (?) degrees higher versus a subtle difference for copper boards.
Clemence said something about this in Testing a Cree XHP50.2 J4 3A led (#183), looks like he was about right. It also depends on how much heat you want to allow, with ≈1.5 W of power and 25 °C ambient the onboard temperature should still stay a hair below 80° C (1.5 × 36°C + 25°C = 79 °C).
Hope this is of help.
—
Deleting a just published post causes the forum thread answer notification to fail. Thus, if you need to change your just published post, edit it. Thanks.
Please avoid fully quoting lenghty posts, namely with nested quotes. Trim quotes down to the essential. Helps with neatness and legibility. Thanks.
I recommend saying no to Covid vaccine. Listen to your soul.