I bet there are many people here at BLF who like country-side rest, camping, fishing. And, well LONG wish-list here at BLF let me believe that you people are really interesting in this thing.
I honestly assure that this is one of the best source of light lamps that I`ve tested in over, well, half a year at least.
Here, in my review I will compare LT1 with it`s the closest competitor in max brightness – Fenix CL30R
You can buy Sofirn LT1 at:
official SOFIRN ALIEXPRESS store (there are versions without and with batteries) with code RQM1OOCXUNM1 . write me if code is expired
BANGGOOD
AMAZON
Manual
➤ Nkon.nl – i`ve bought batteries here since 2015. Recommend.

p=.PACKAGE AND APPEARANCE
Packagе is simple, the same as many other Sofirn flashlights. Just a brown cardboard box without the slightest identification marks.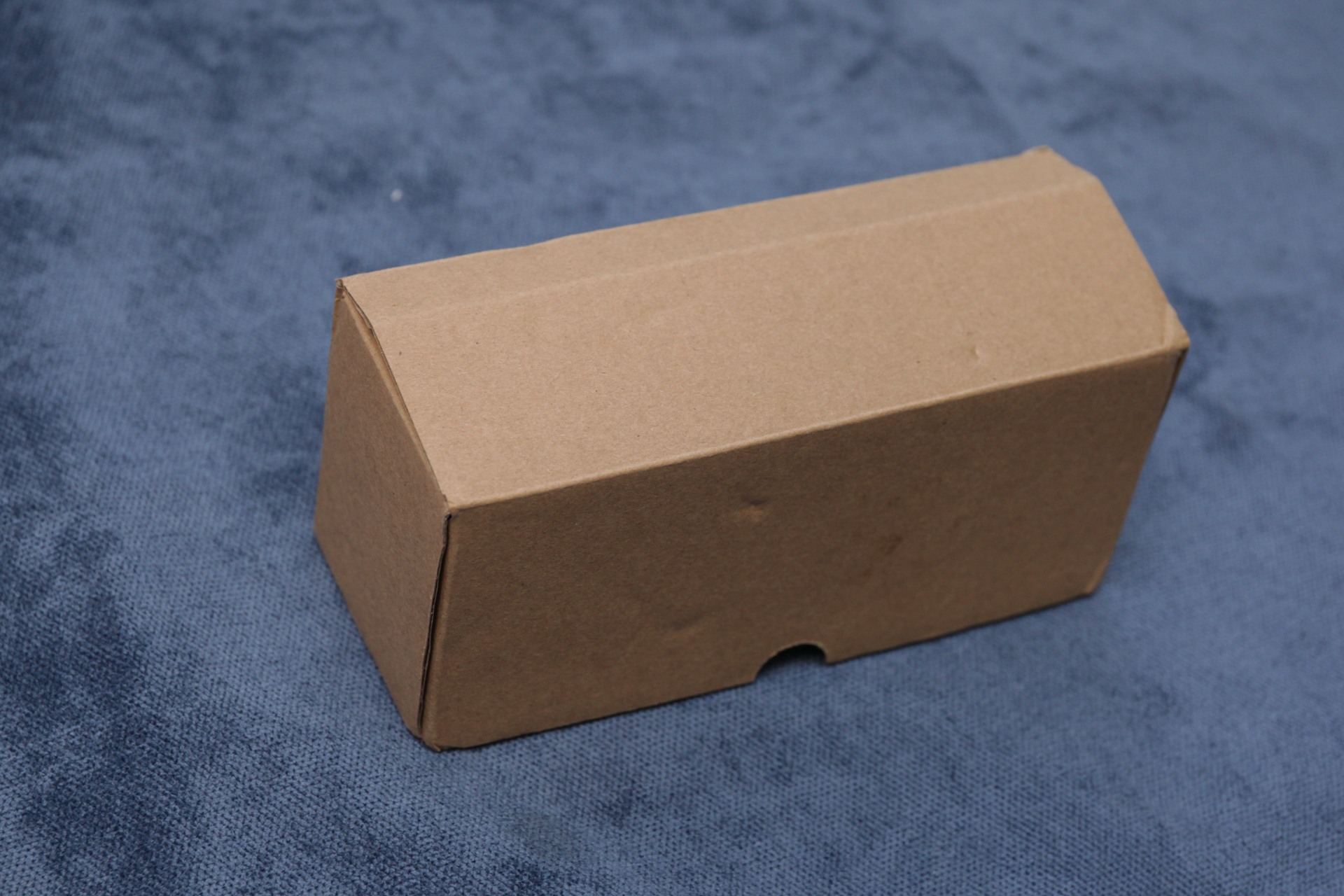 The kit includes BLG LT1 itself and (optionally) 4×3000mah batteries, a charging cable, a manual, a spare button , a large bumper o-ring , and a pair of regular small ones. Well, all that is needed.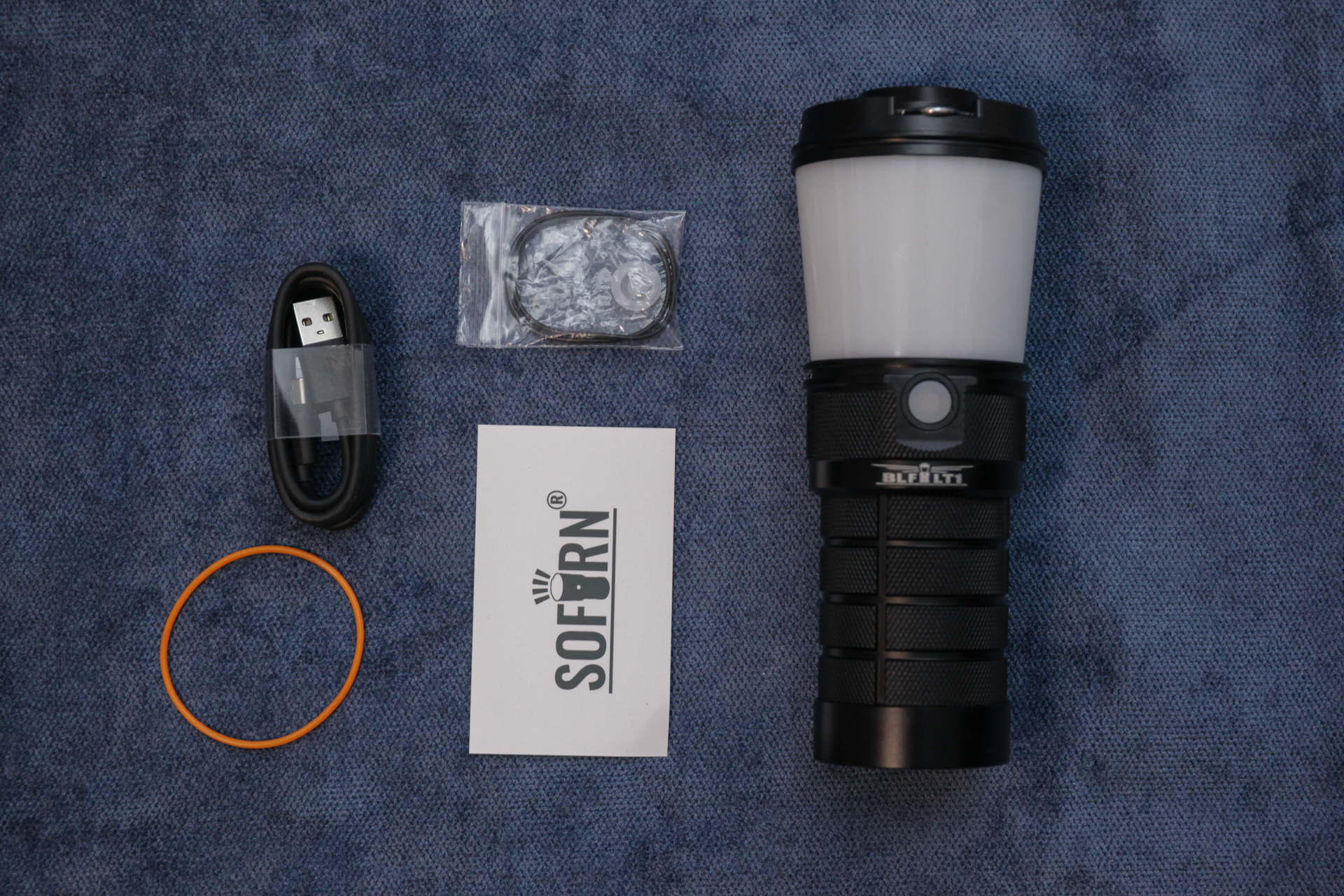 Externally, LT1 is a Sofirn BLFQ8 with an installed conical plastic diffuser upon it, and a metal cover crowning it. Diffuser is 3mm thick. No backlashes and gaps, everything is assembled tight. You have to glue orange bumper o-ring, or you`ll loose it sooner or later.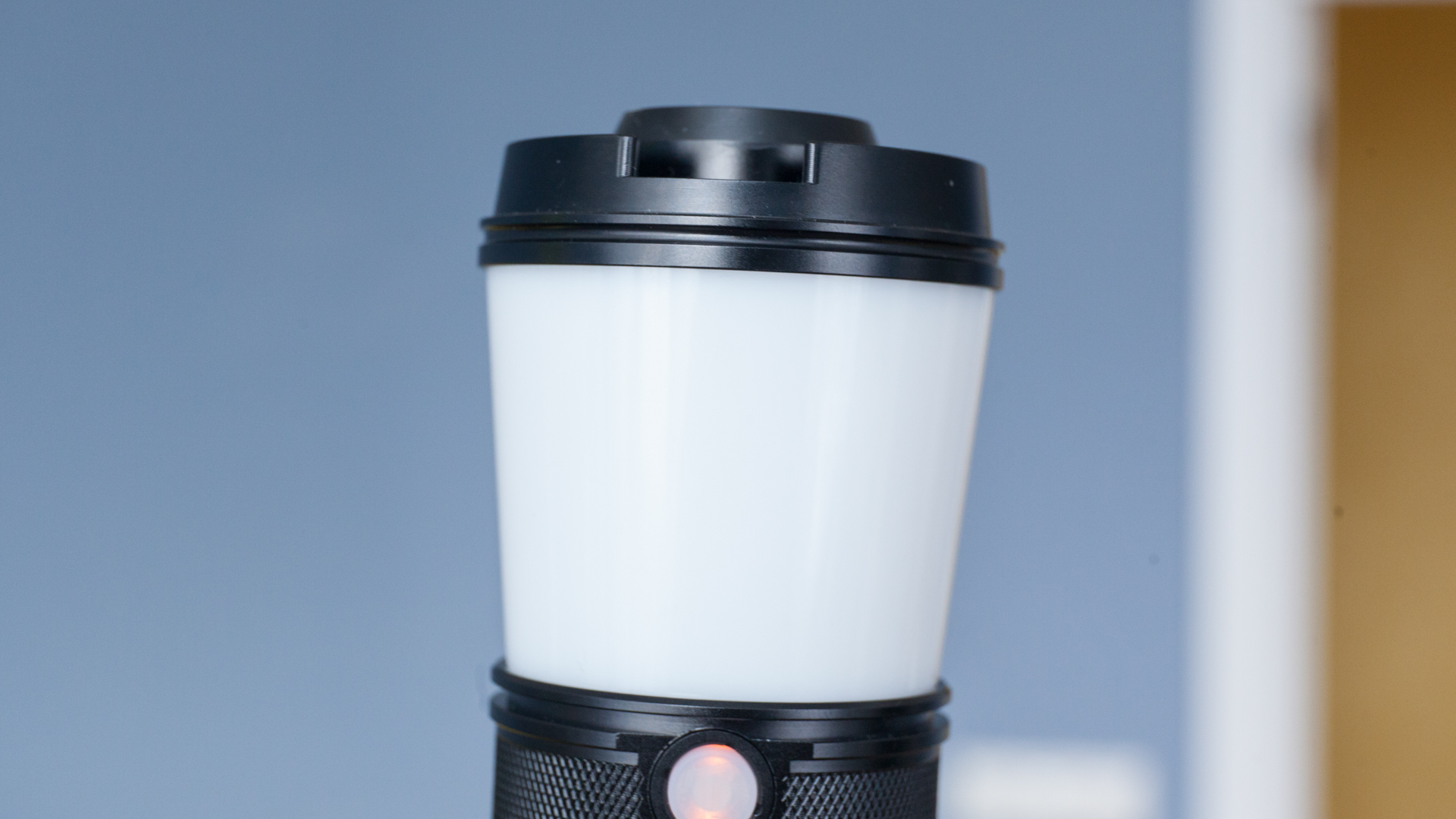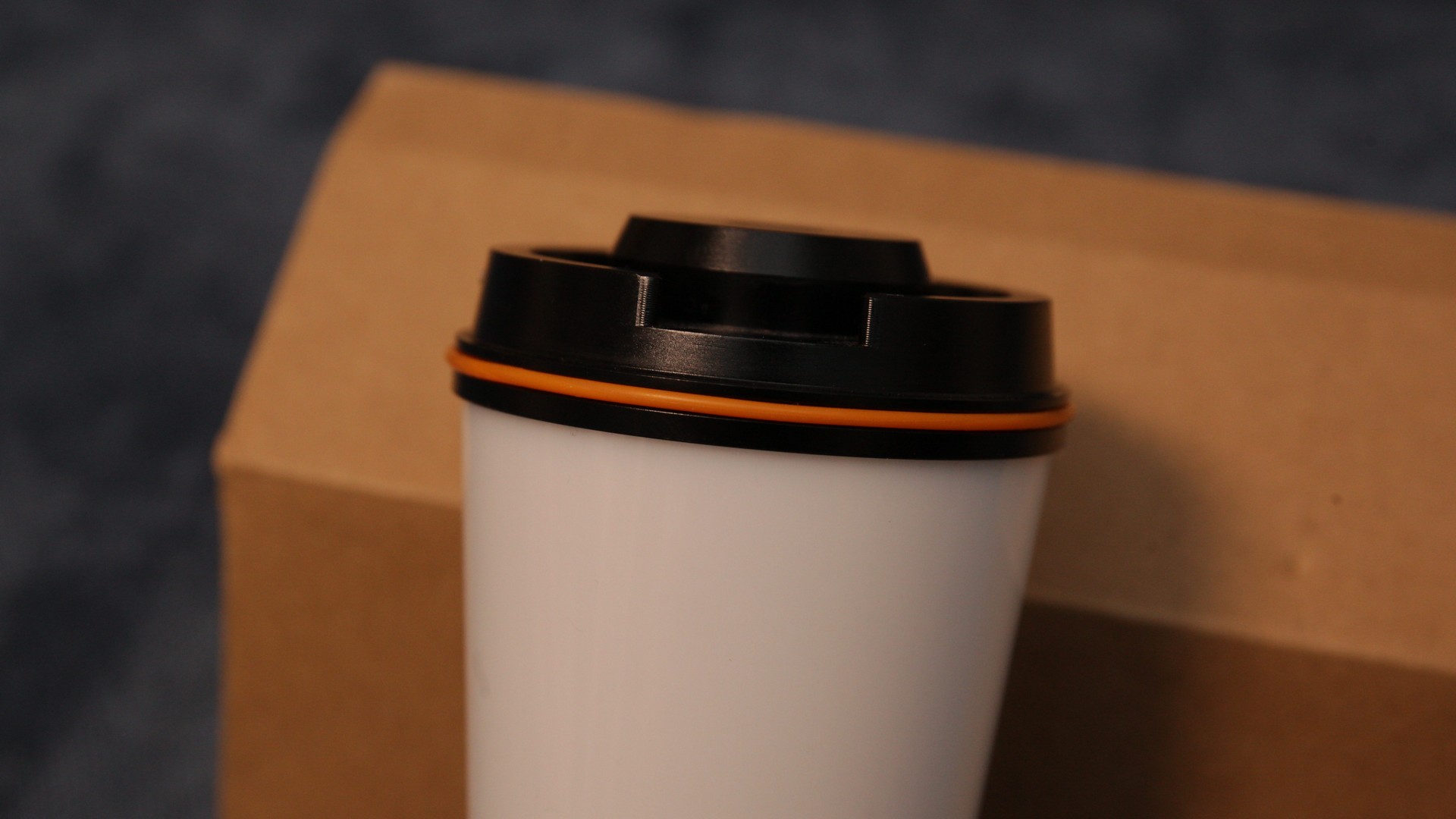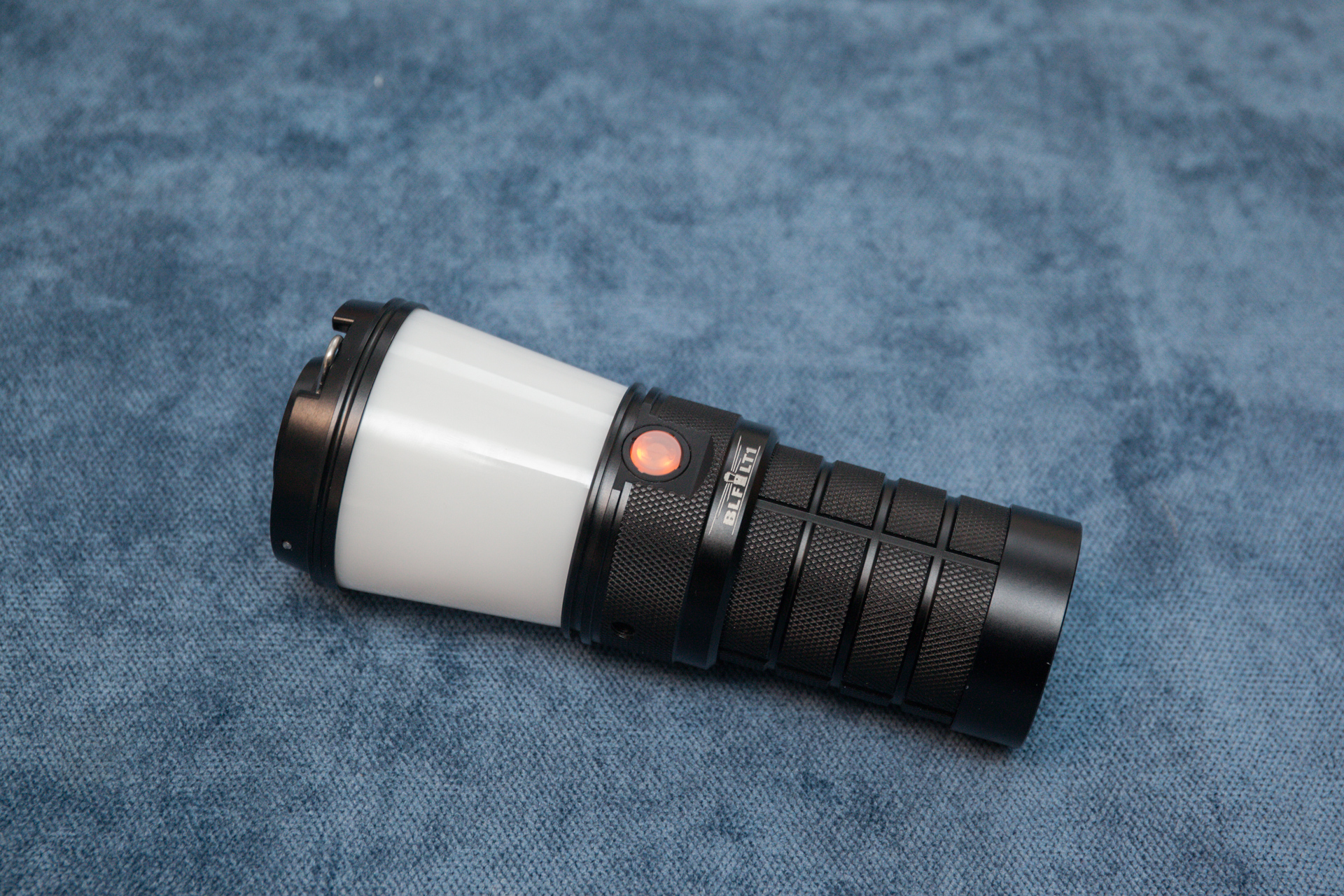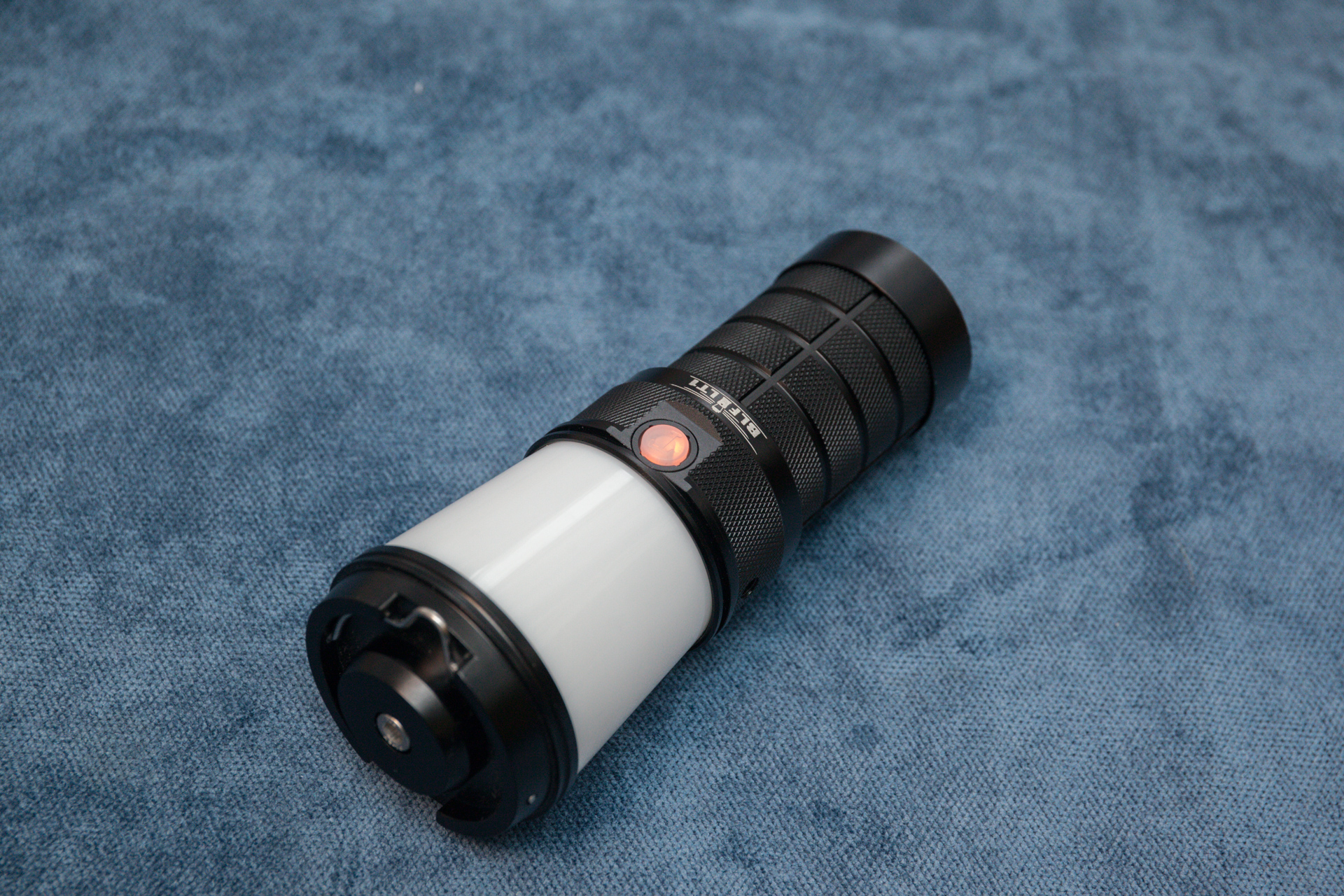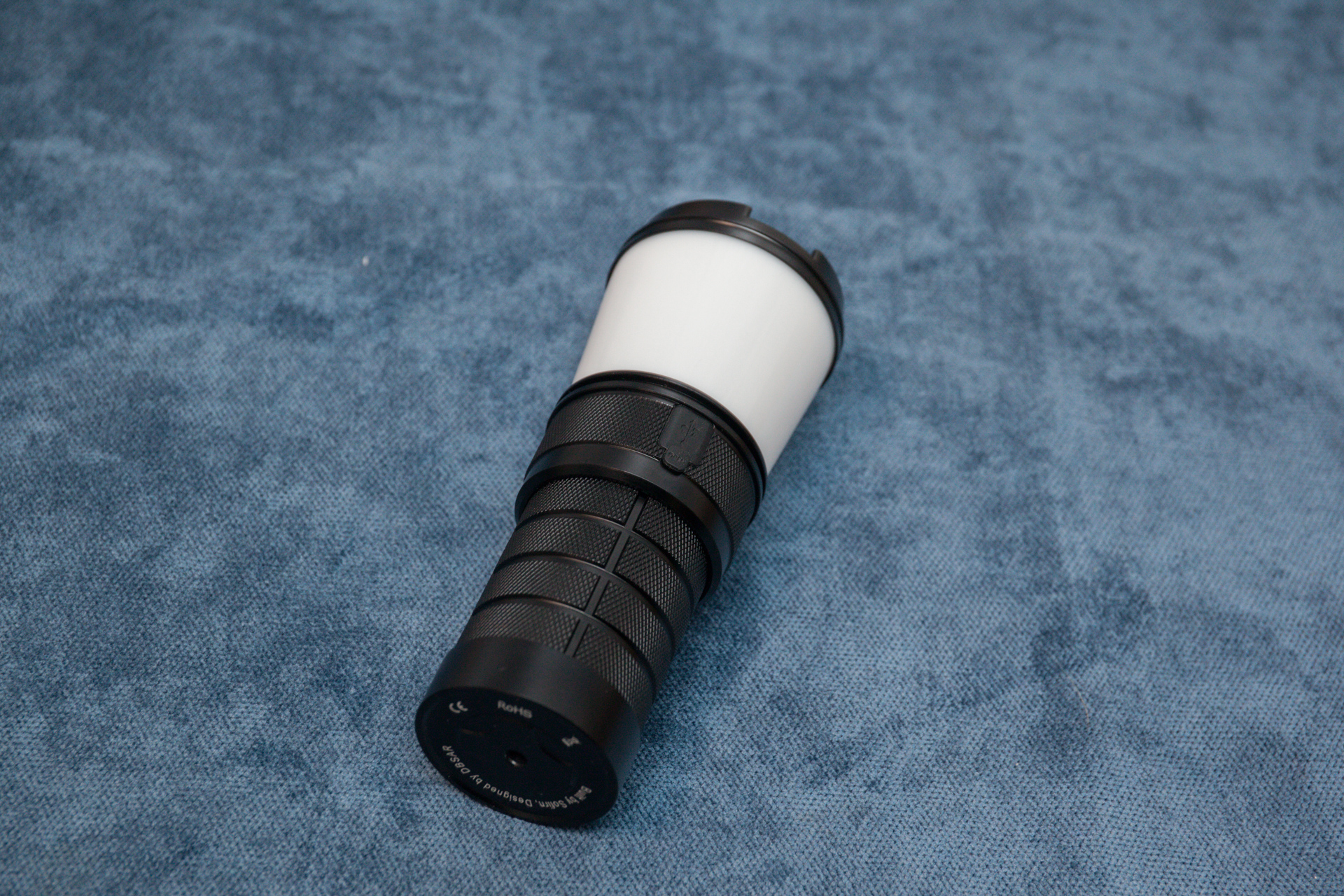 I'm not ready to say that Sofirn LT1 is an example of great design. In this regard, Fenix CL30R looks much better. Here you can compare the sizes. Due to the different design Sofirn is significantly higher (176 vs 136 mm), CL30R is much wider (68 vs 93mm), with almost the same unloaded weight (405 vs 411g). In general, both of them are far from being small camp lights. I definitely dont think that both them will suit for hiking with its struggle for each gram in backpack.
LT1, as you can see in the photos, has 2 (!) tripod mounts at bottom and side.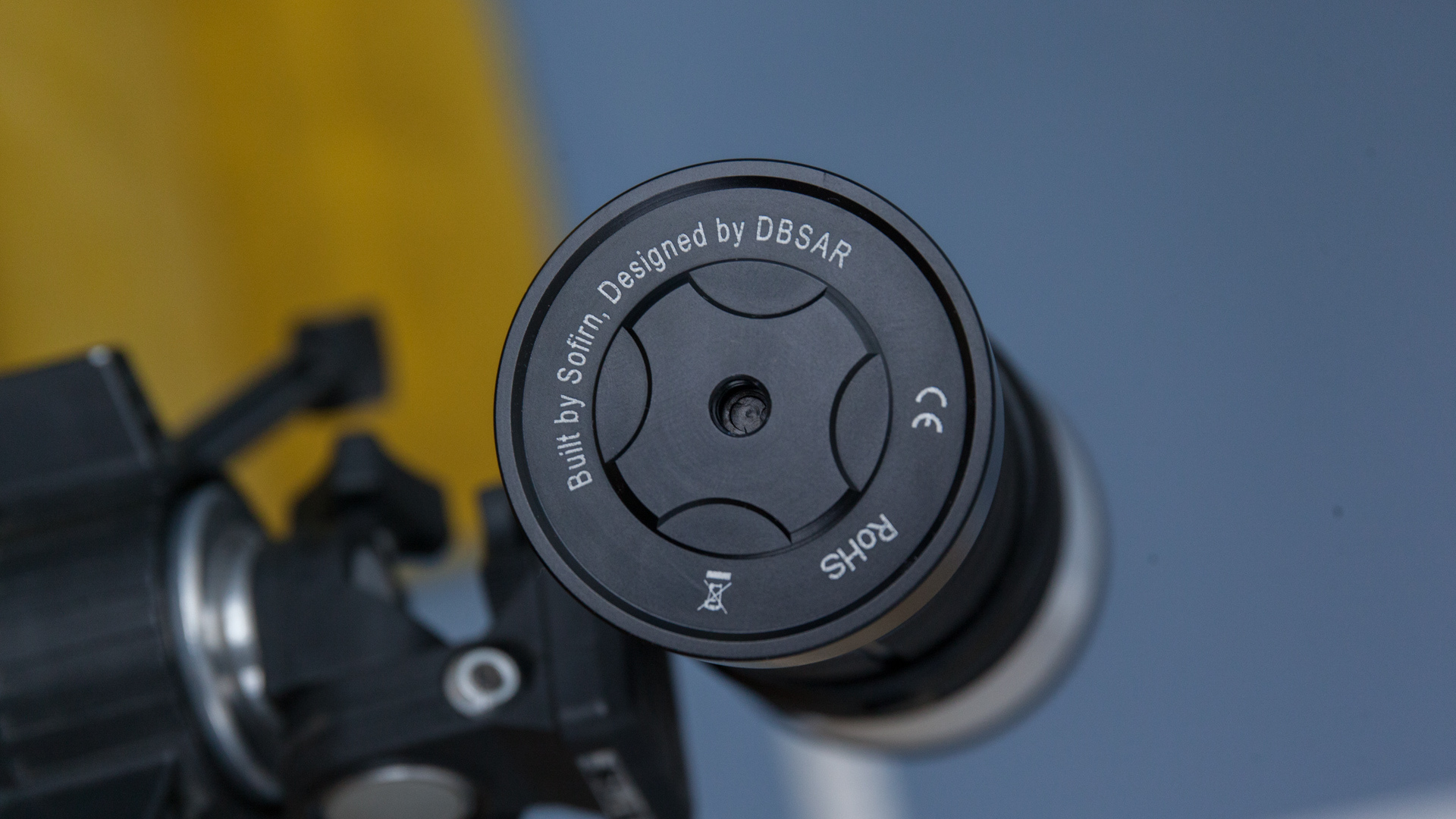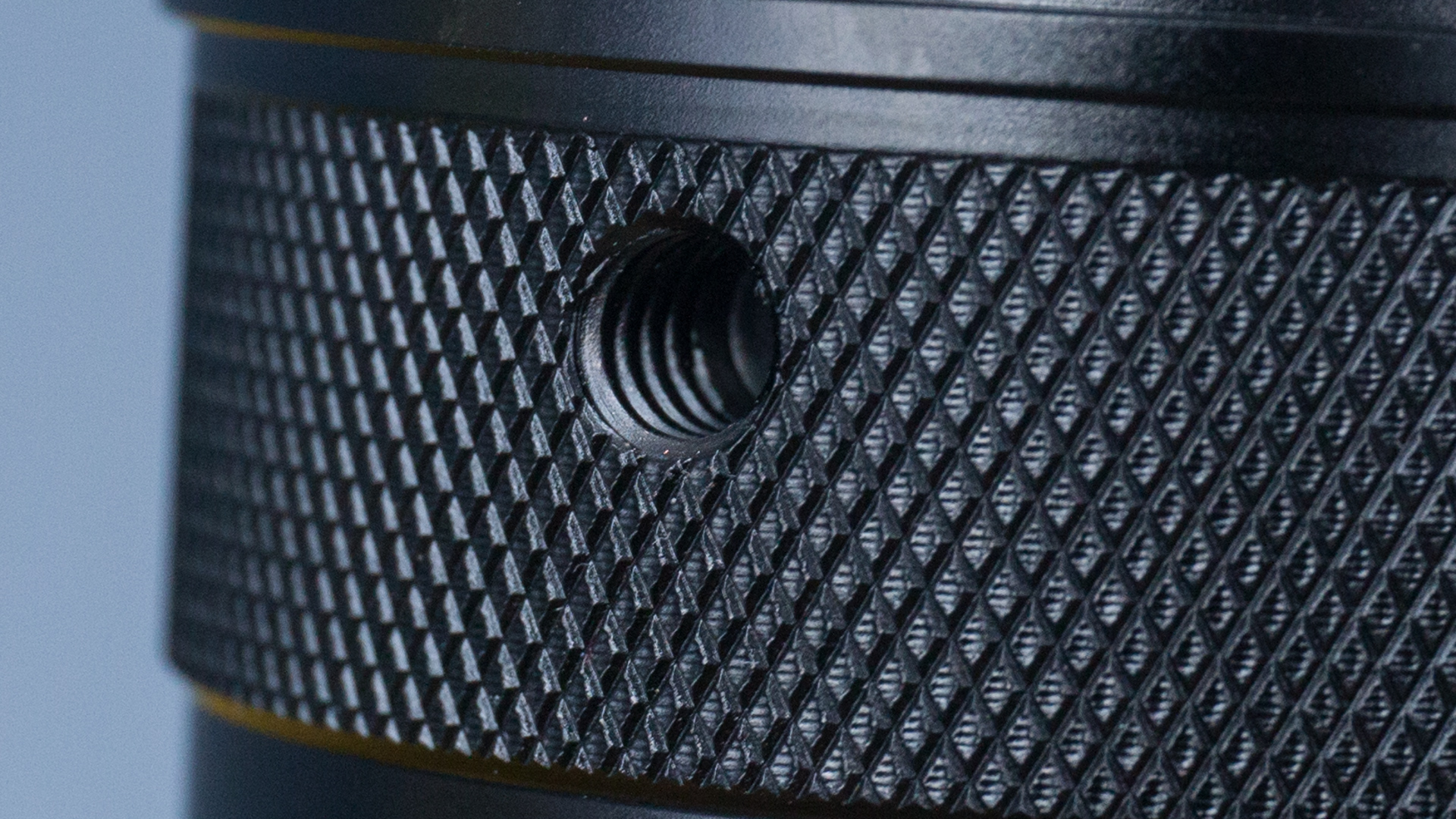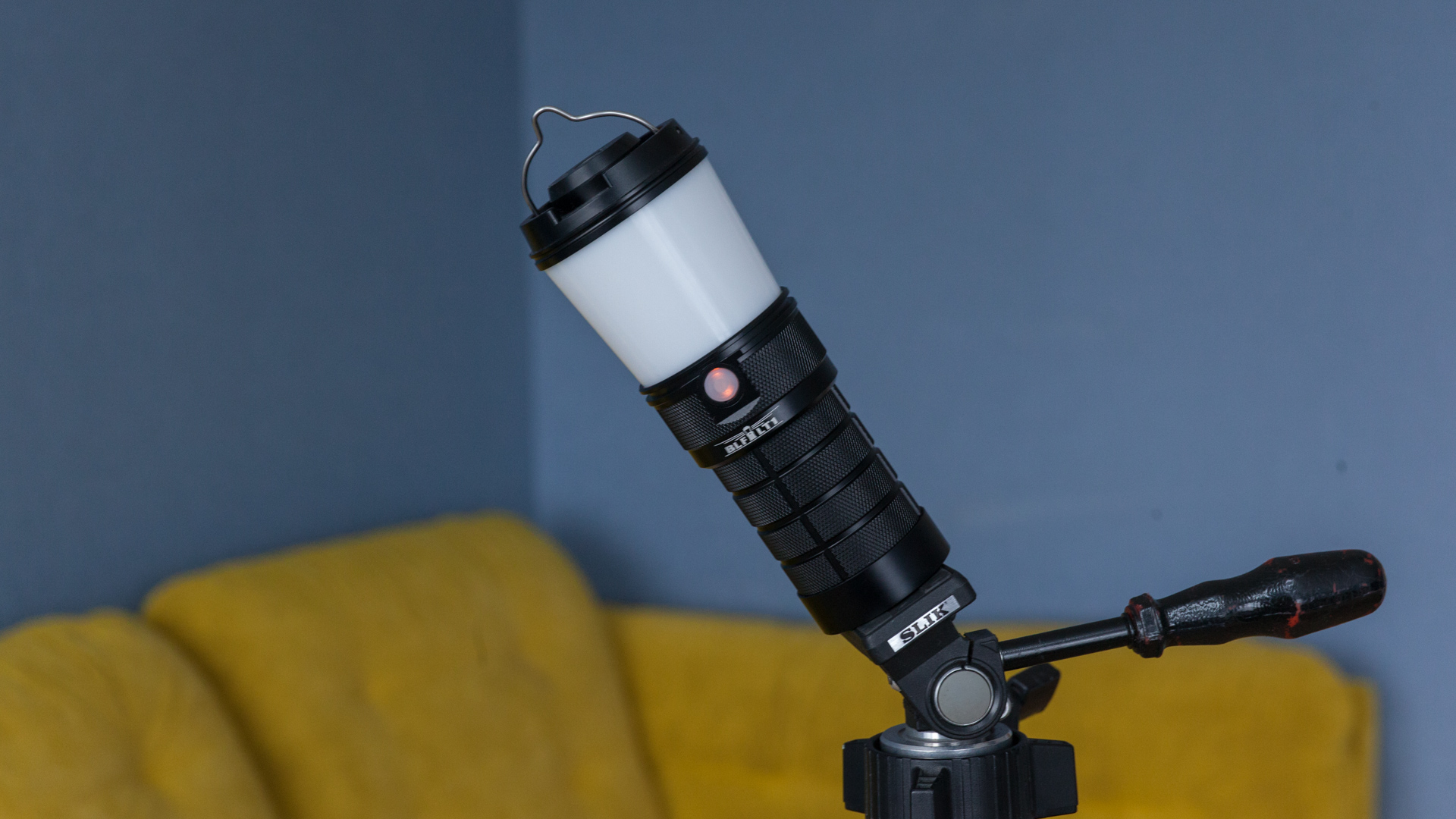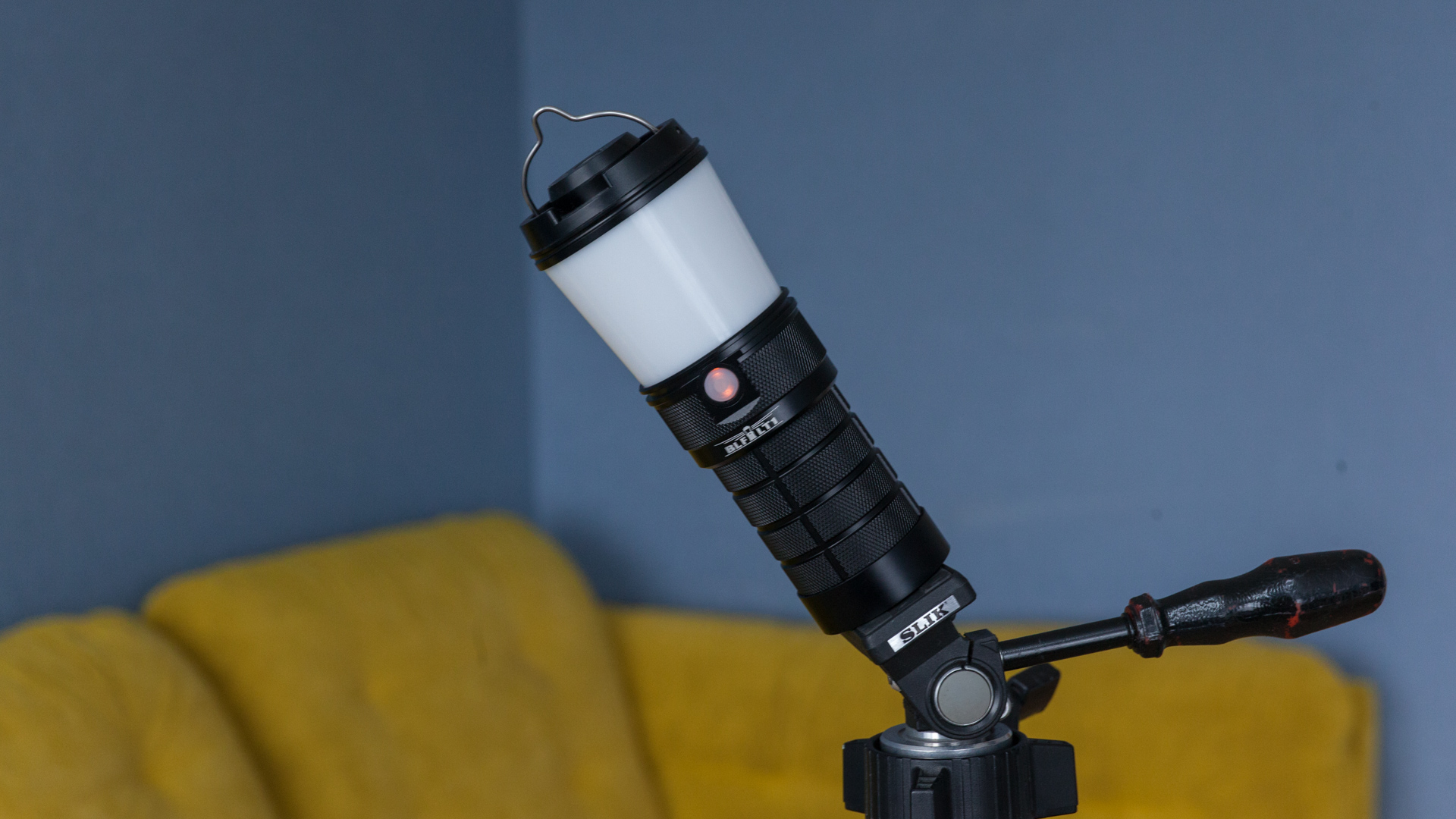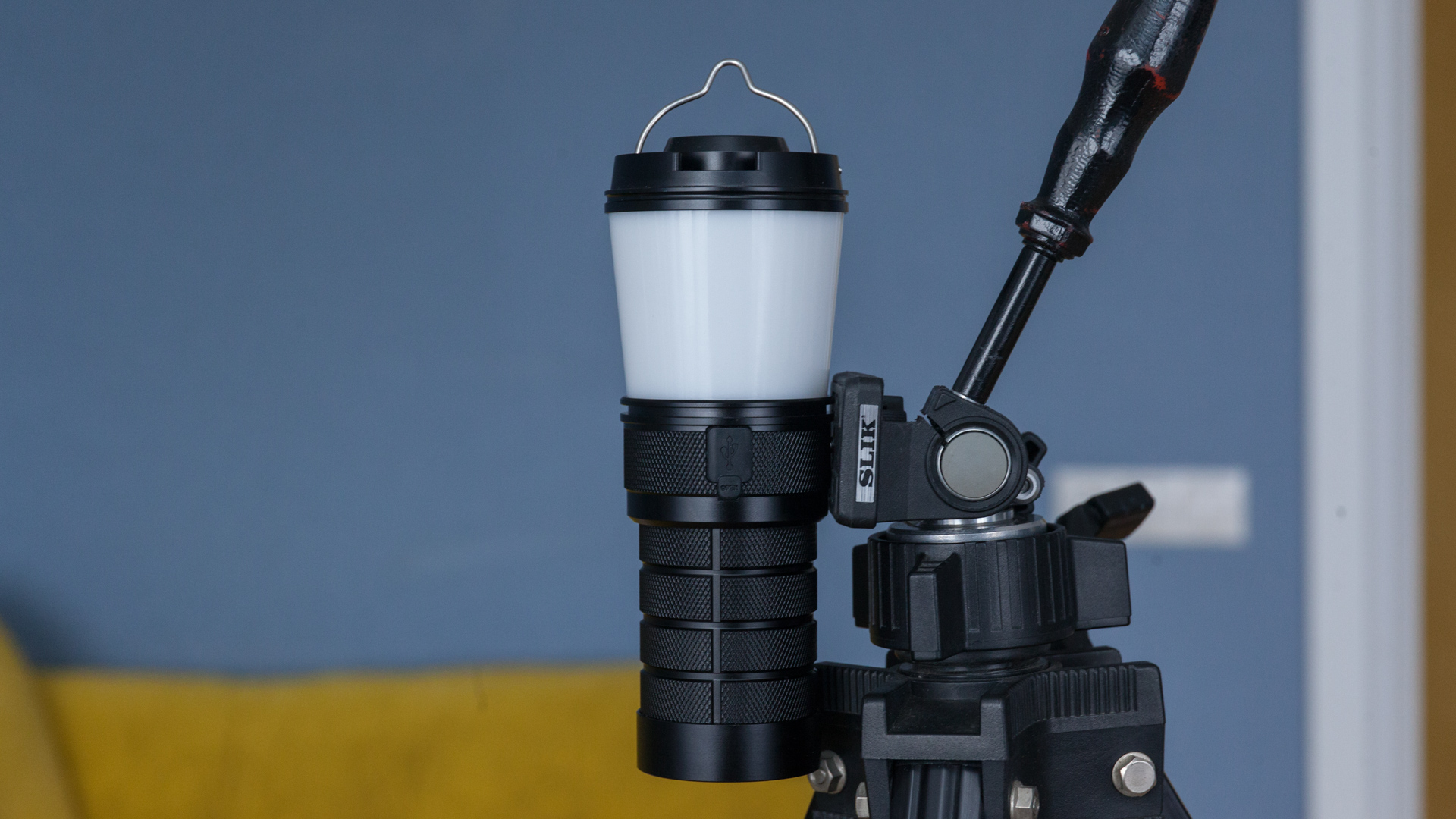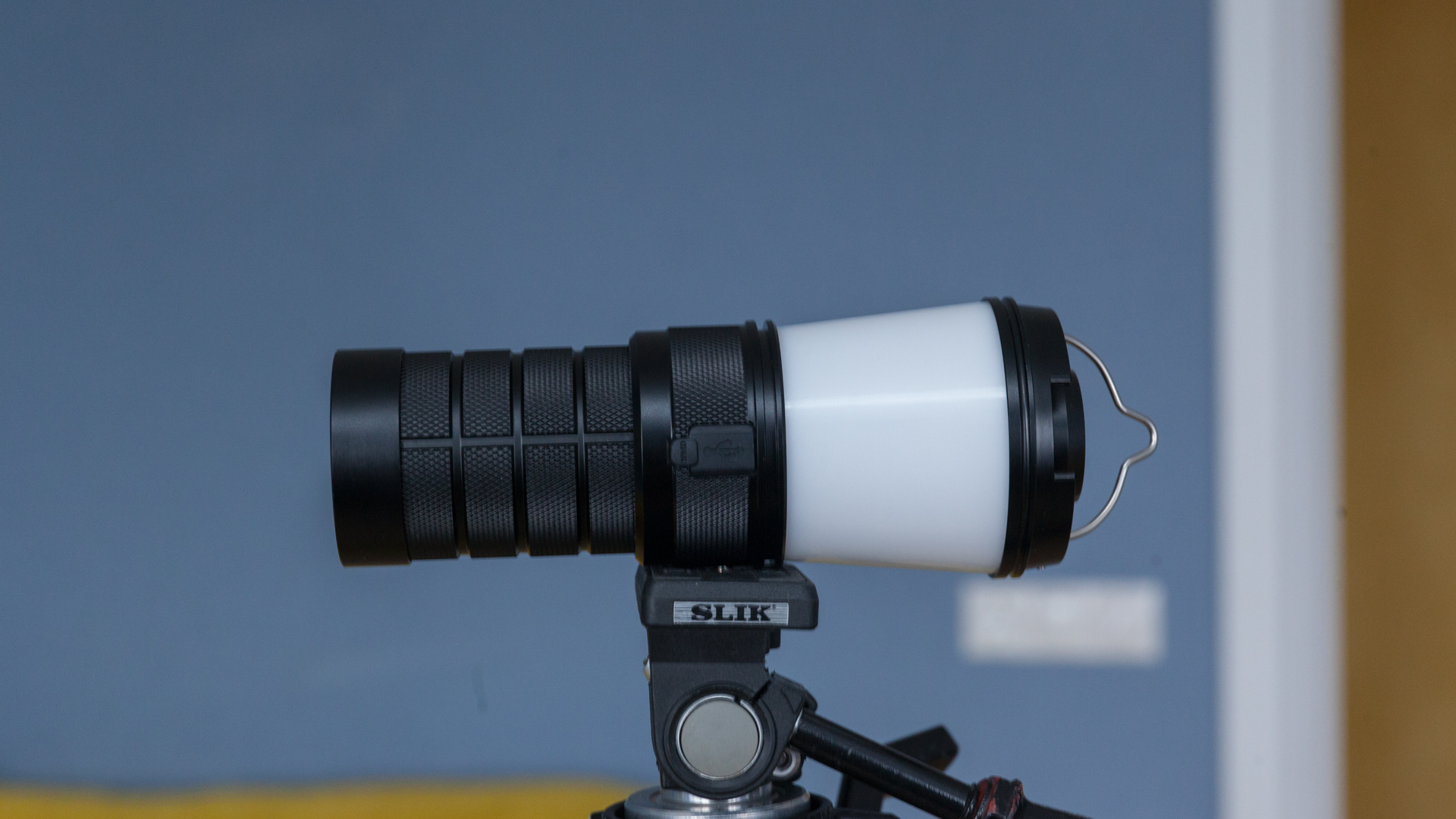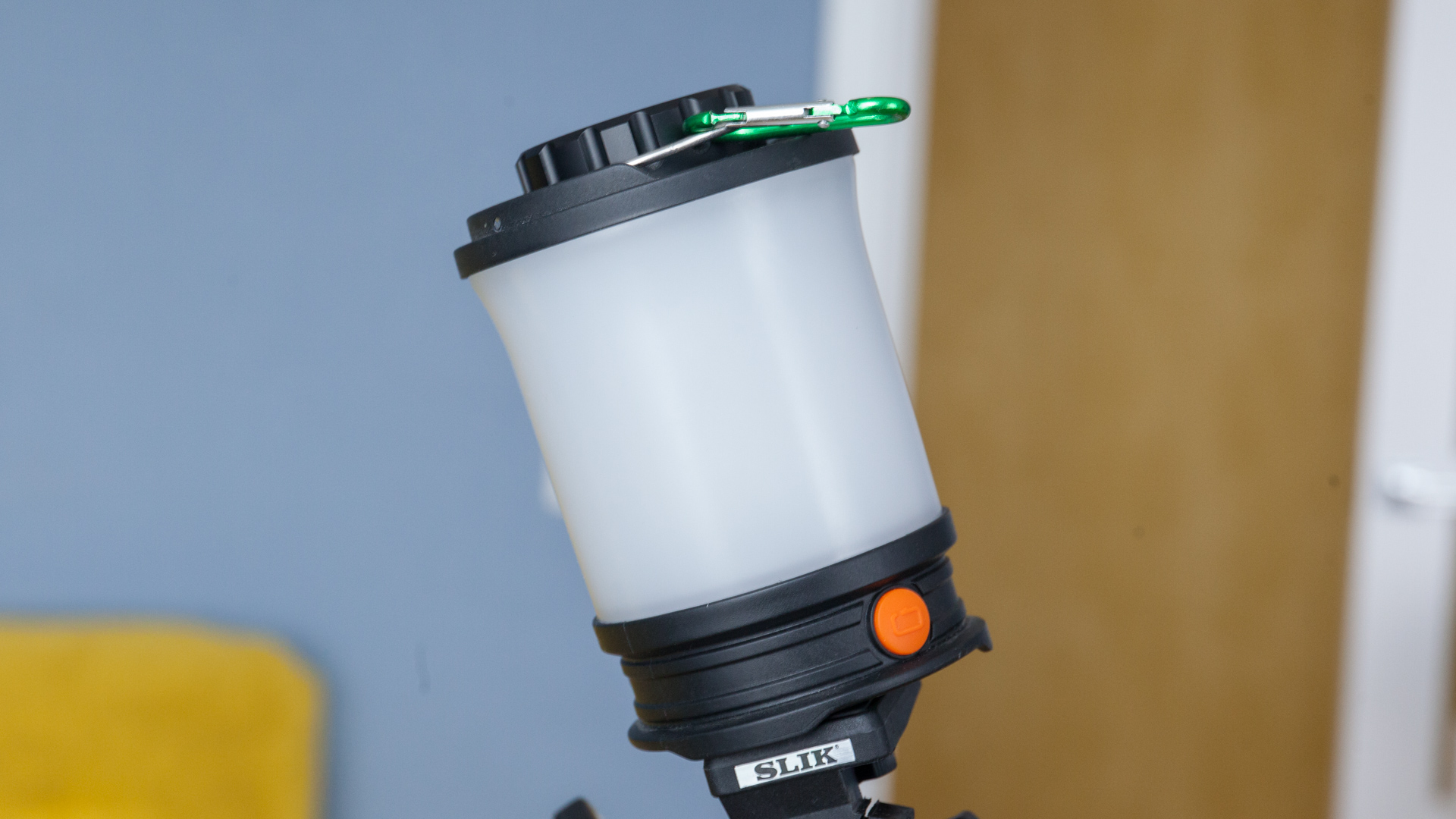 To be honest, I cant imagine situation when you`ll need side mount. If you have thoughts about this – write. In any case, it's good to have it.
LT1 have quite stable tailstand, though worse than of CL30R with it`s lower center of masses.
Tail-cap can be twisted off to expose nothing (people often put cheatsheet for Anduril UI here)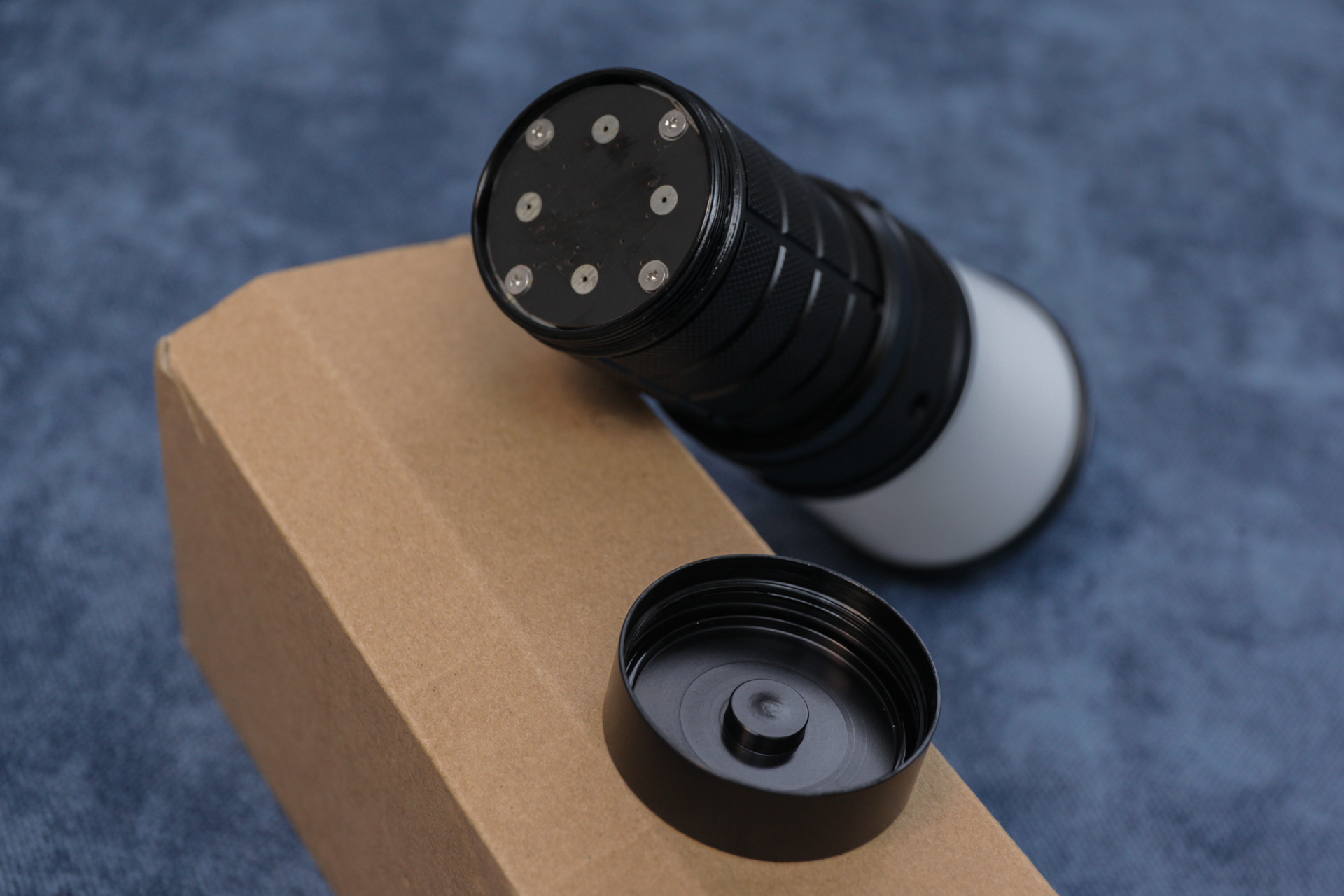 2nd way to place LT1 is to simply hang it.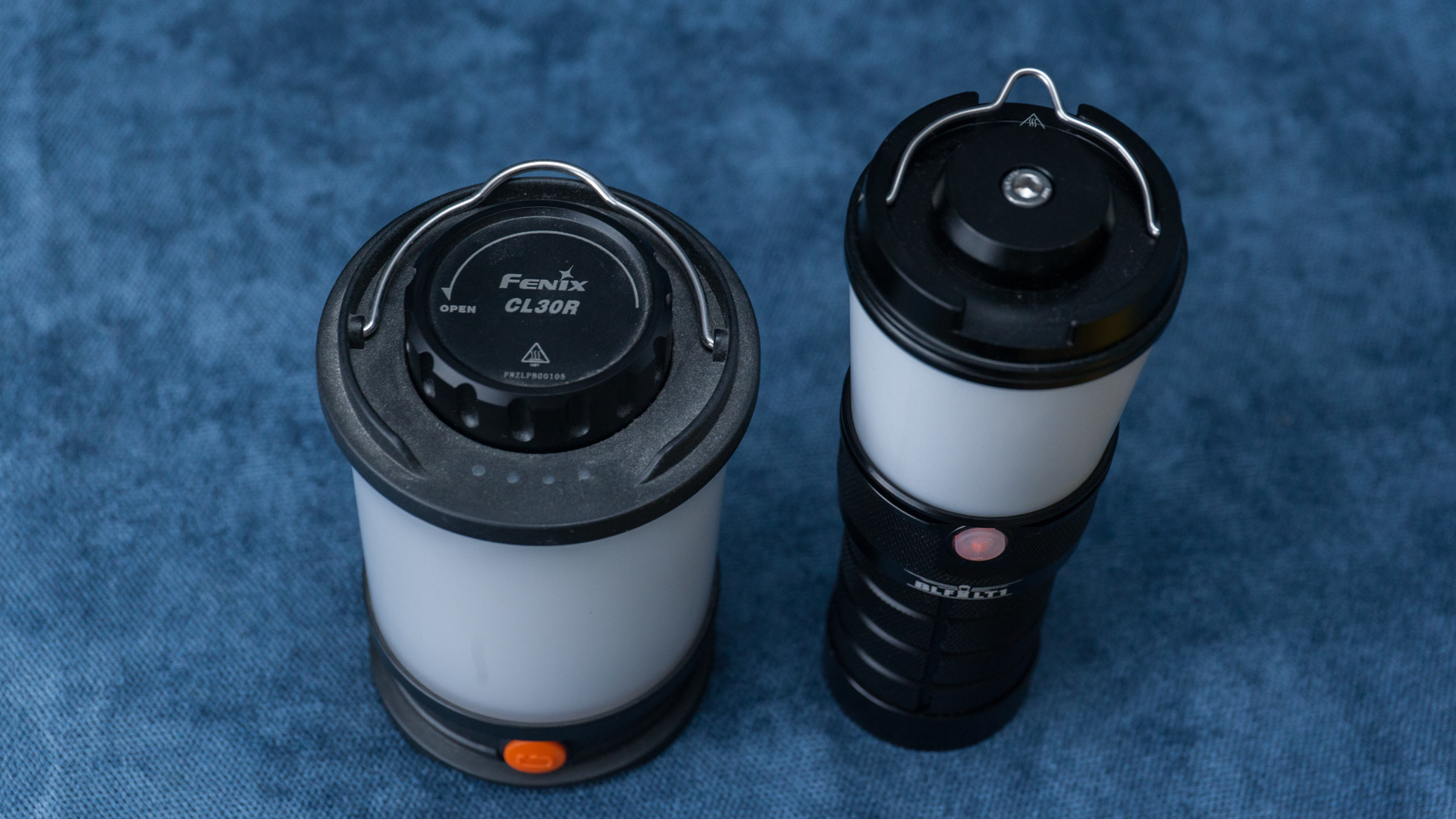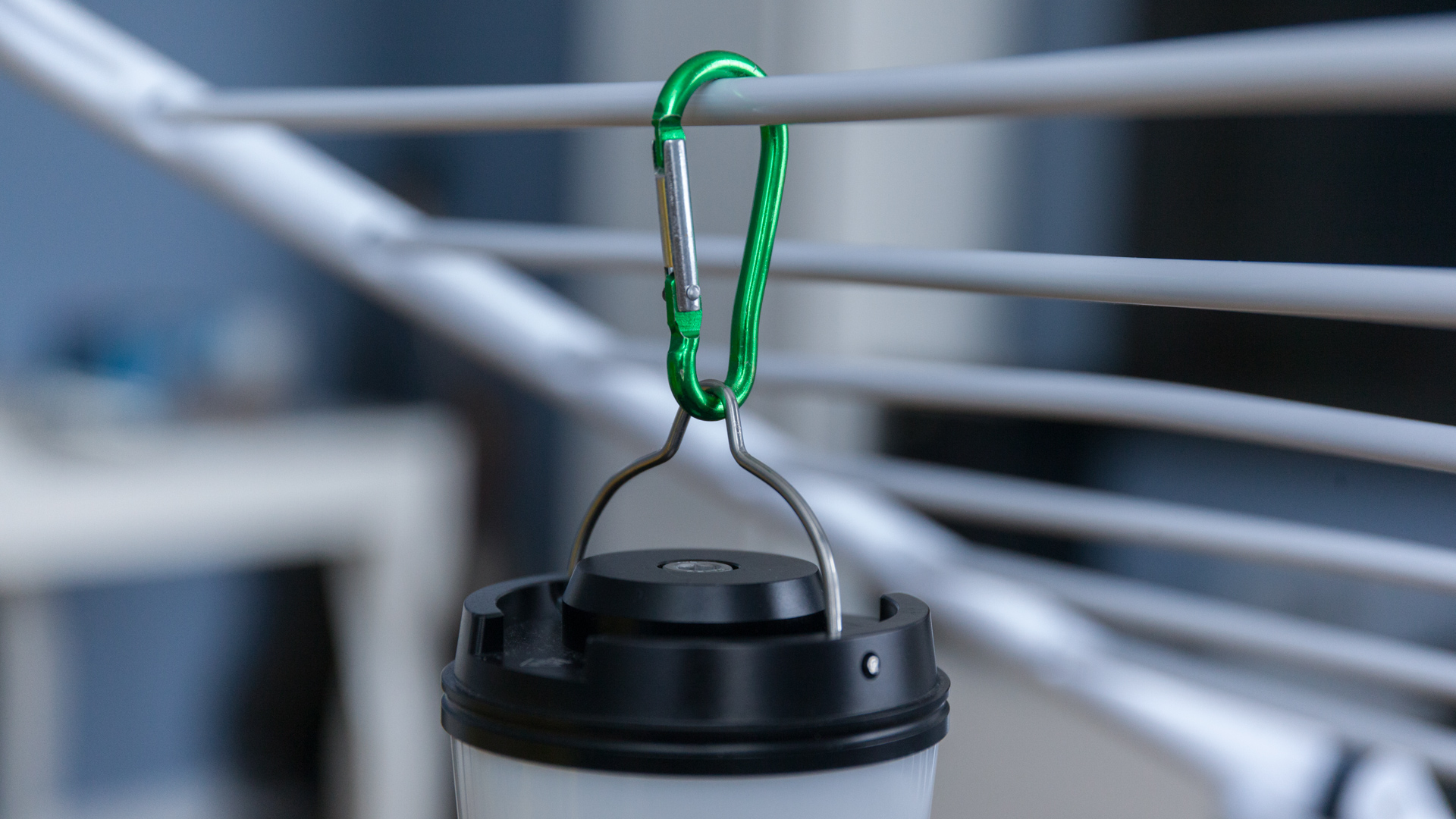 Knurling is quite large and tenacious, although this characteristic is definitely minor for such category of lamps.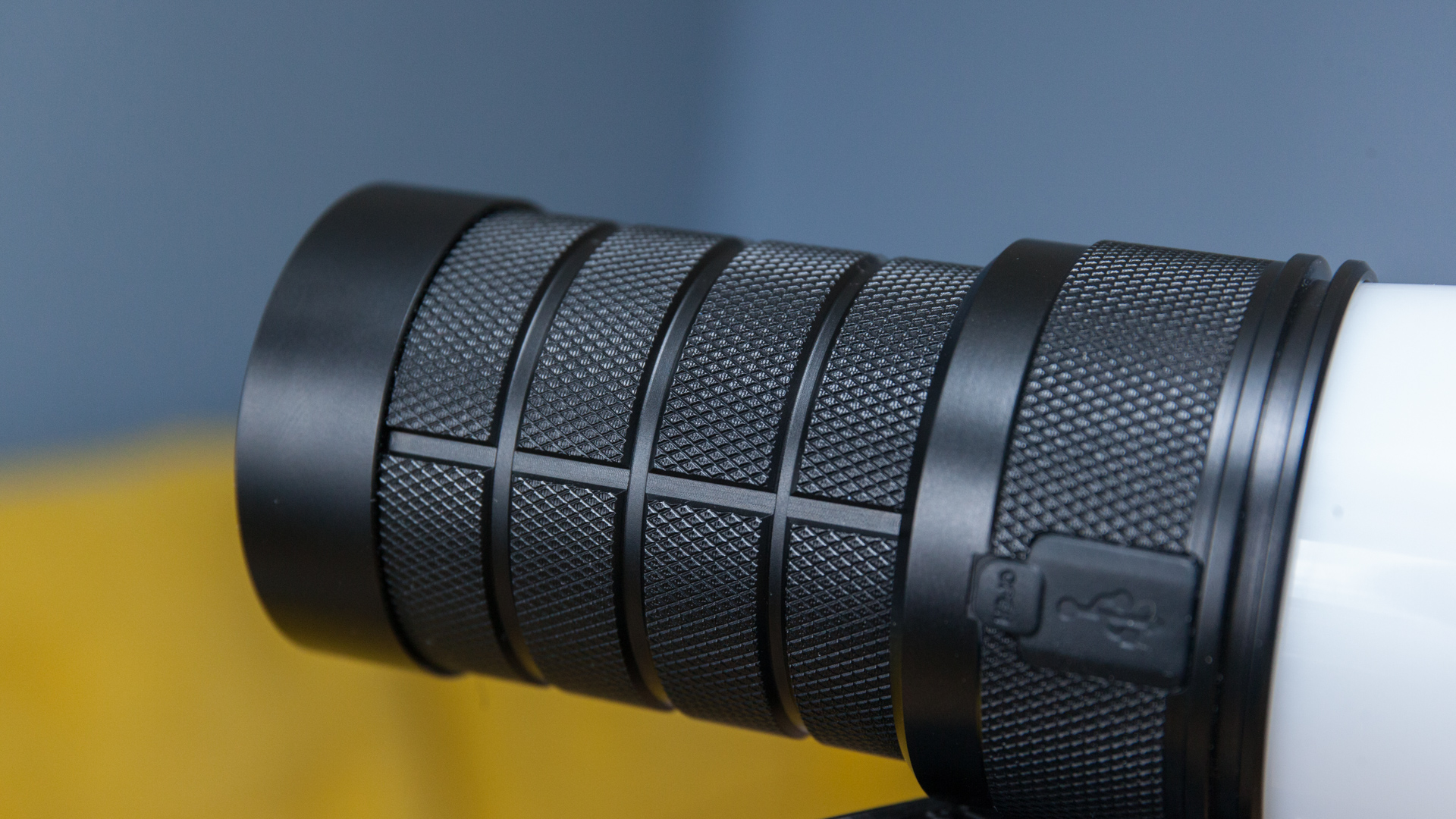 lamp can be disassembled into two parts. Base contains slots for 4 batteries (Fenix CL30R has 3). Thread seems to be well lubricated, but the head moves along it with a creak, I added some Xtar lubrication. Photo shows that one battery is lower than the others, that`s is because it is without a protection board.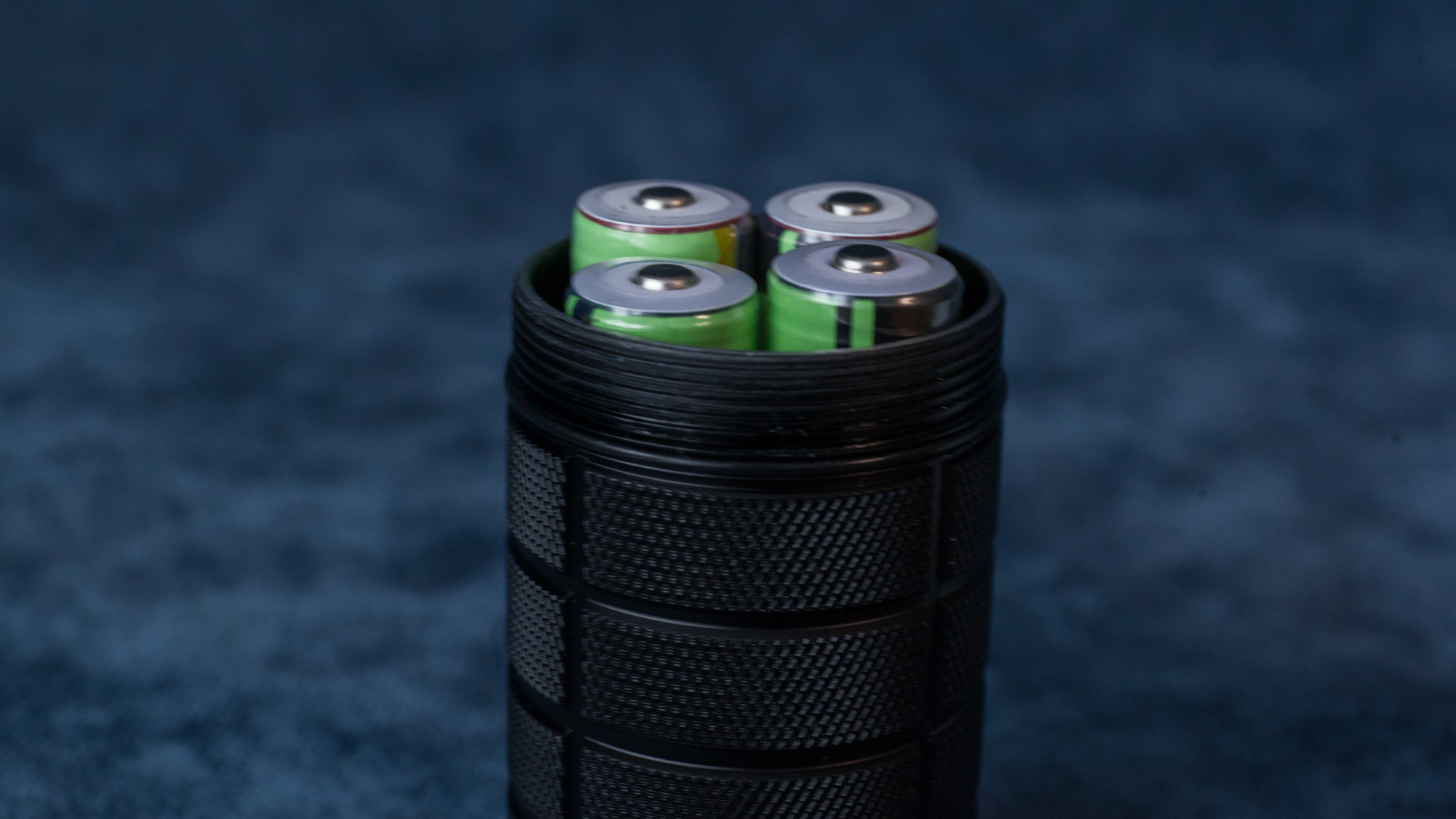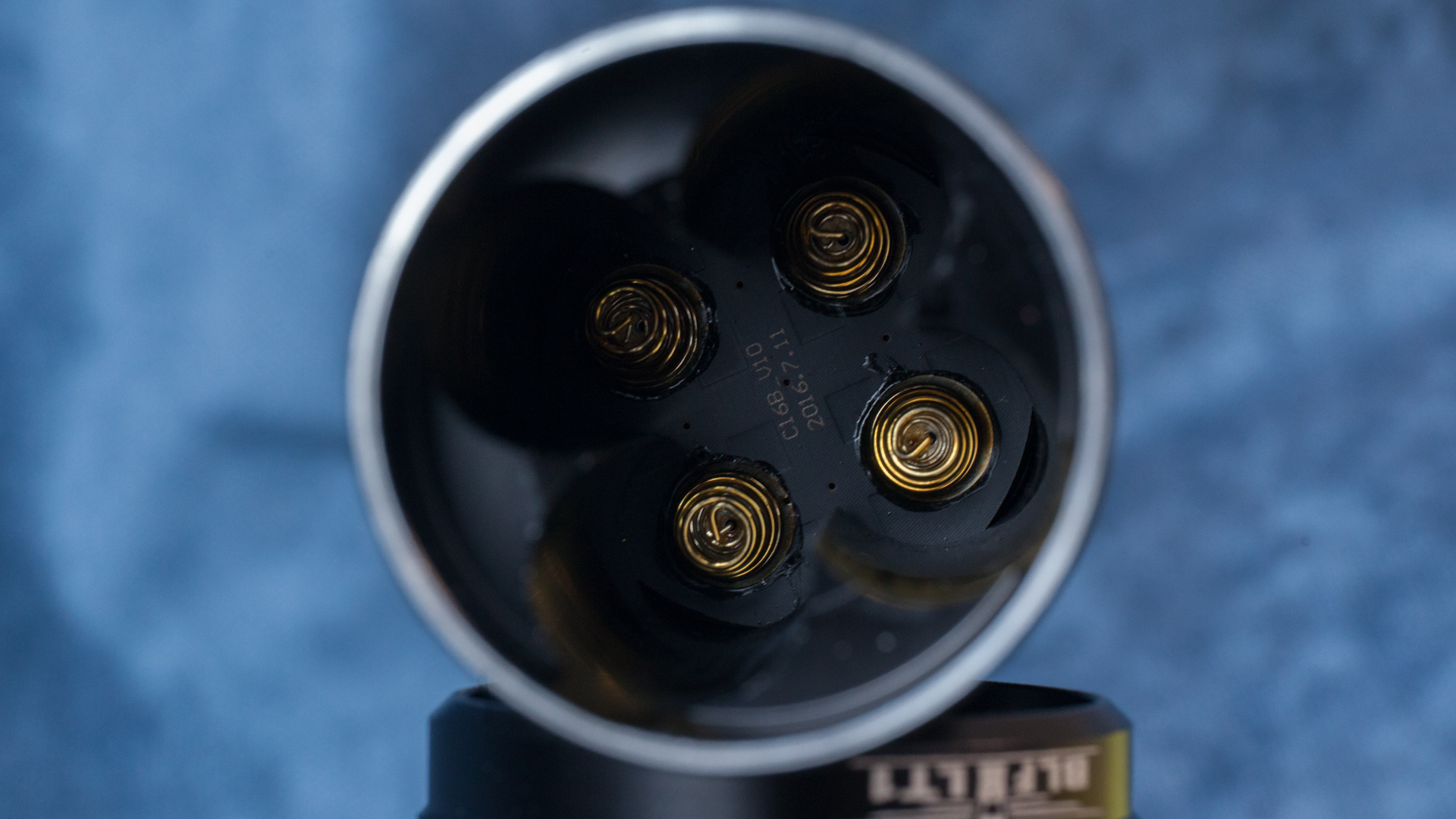 Warning! Technically flat-top batteries will be supported, but they must be used with great care, the heat shrinkage at the positive contact may be torn. Ideally, insert battery once and then do not pull out, charge through the built-in charging.
LEDs of CL30R are installed right on tube of battery compartment, so it is extremely difficult to transfer and dissipate heat for CL30R, although 600 lumens may seem insignificant for such large size.
MCPB with LEDs of LT1 are placed under the metal cover and directed downward, to the base. If they were on the latter, it would be even better for heat dissipation. But LT1 handle with heat transfer even as is, so just forget it – ). That all this is clearly visible on runtime chart.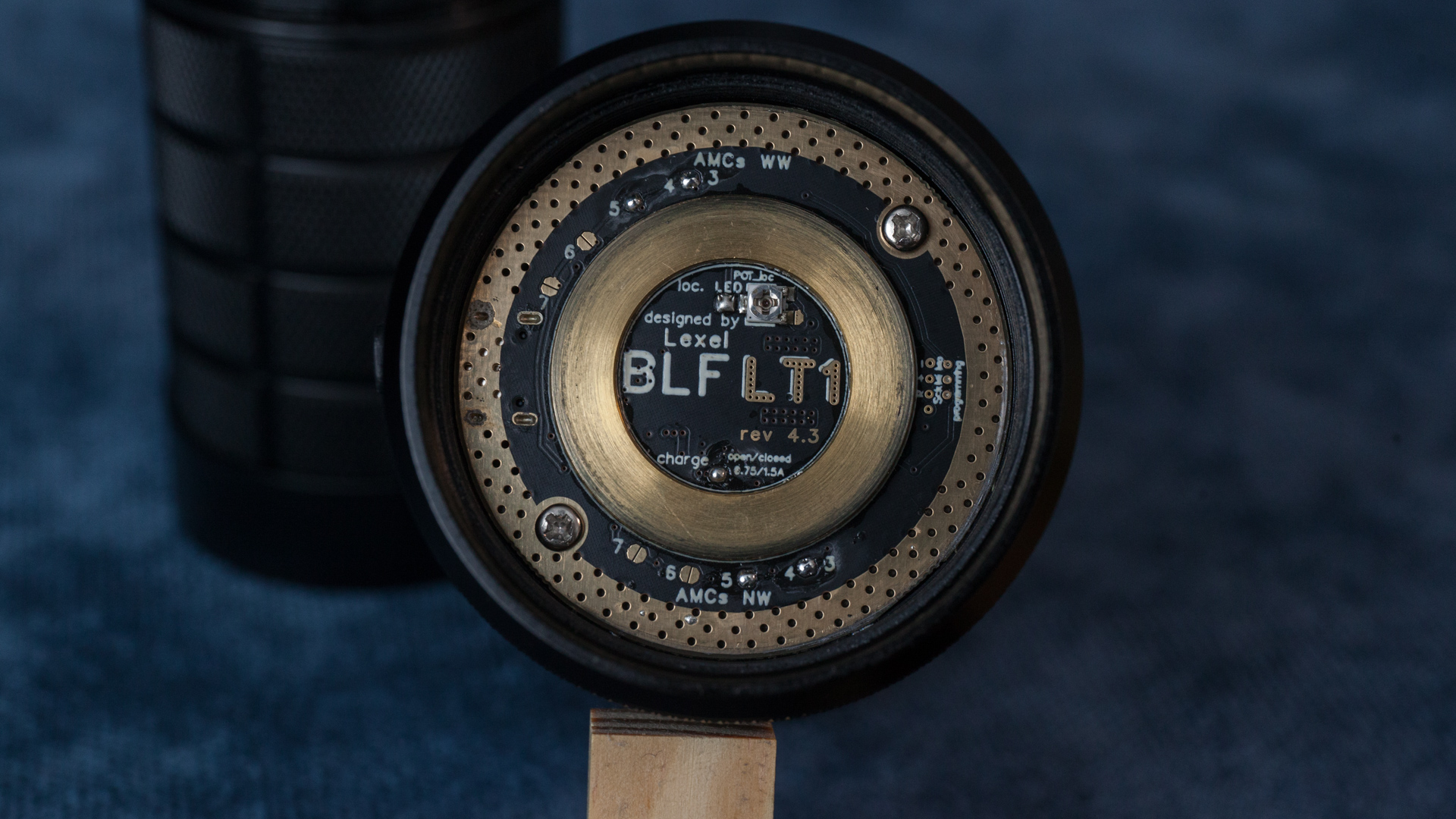 Important! If desired, you can increase brightness by connecting (by soldering or drawing a line with a pencil graphite) 6 and / or 7 bridges. I plan to test it finally and see what increase it gives and how it affects on runtime.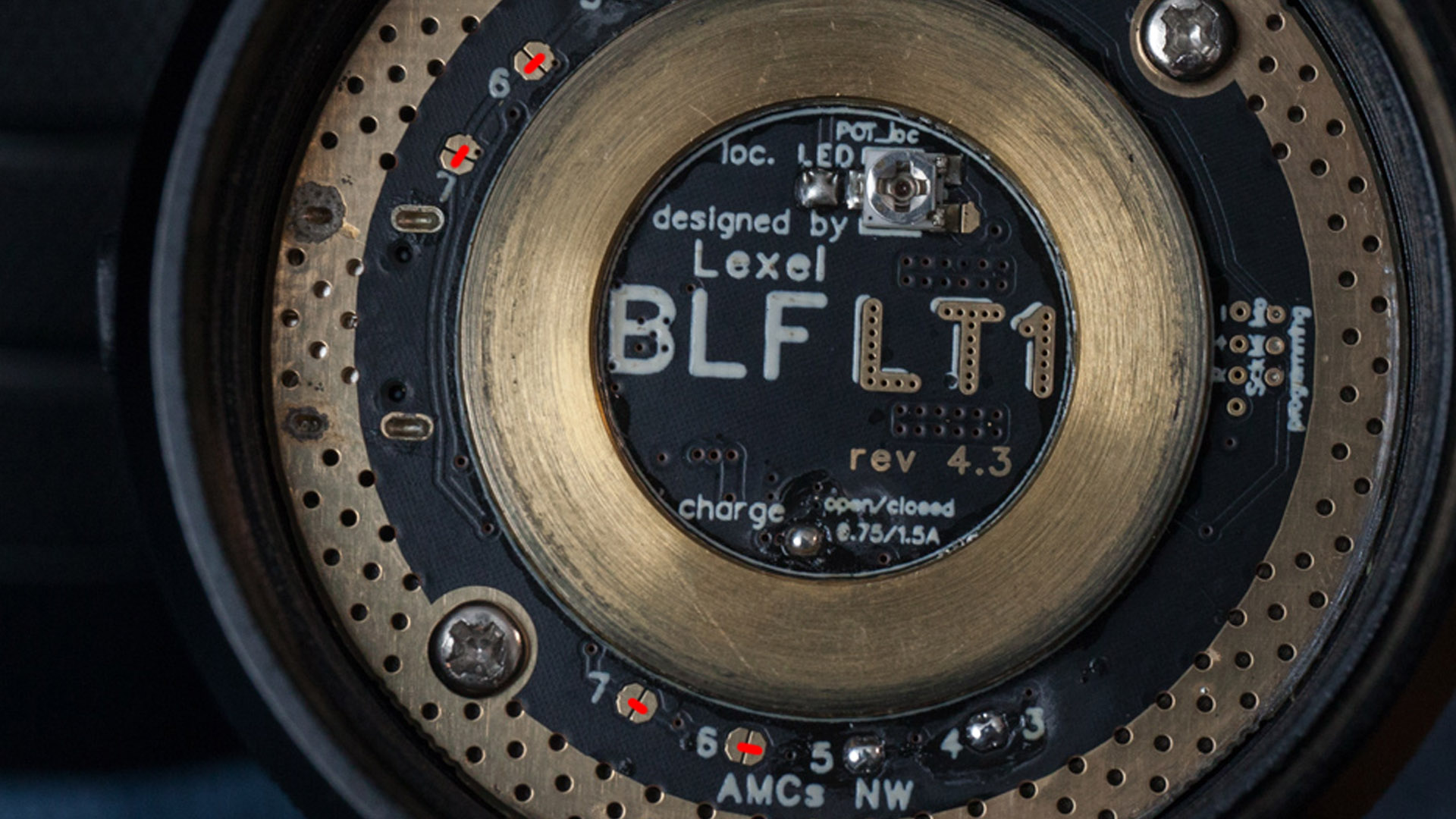 I unscrewed bolt that connects base and cover, but that is all I could do, as these both parts are wired.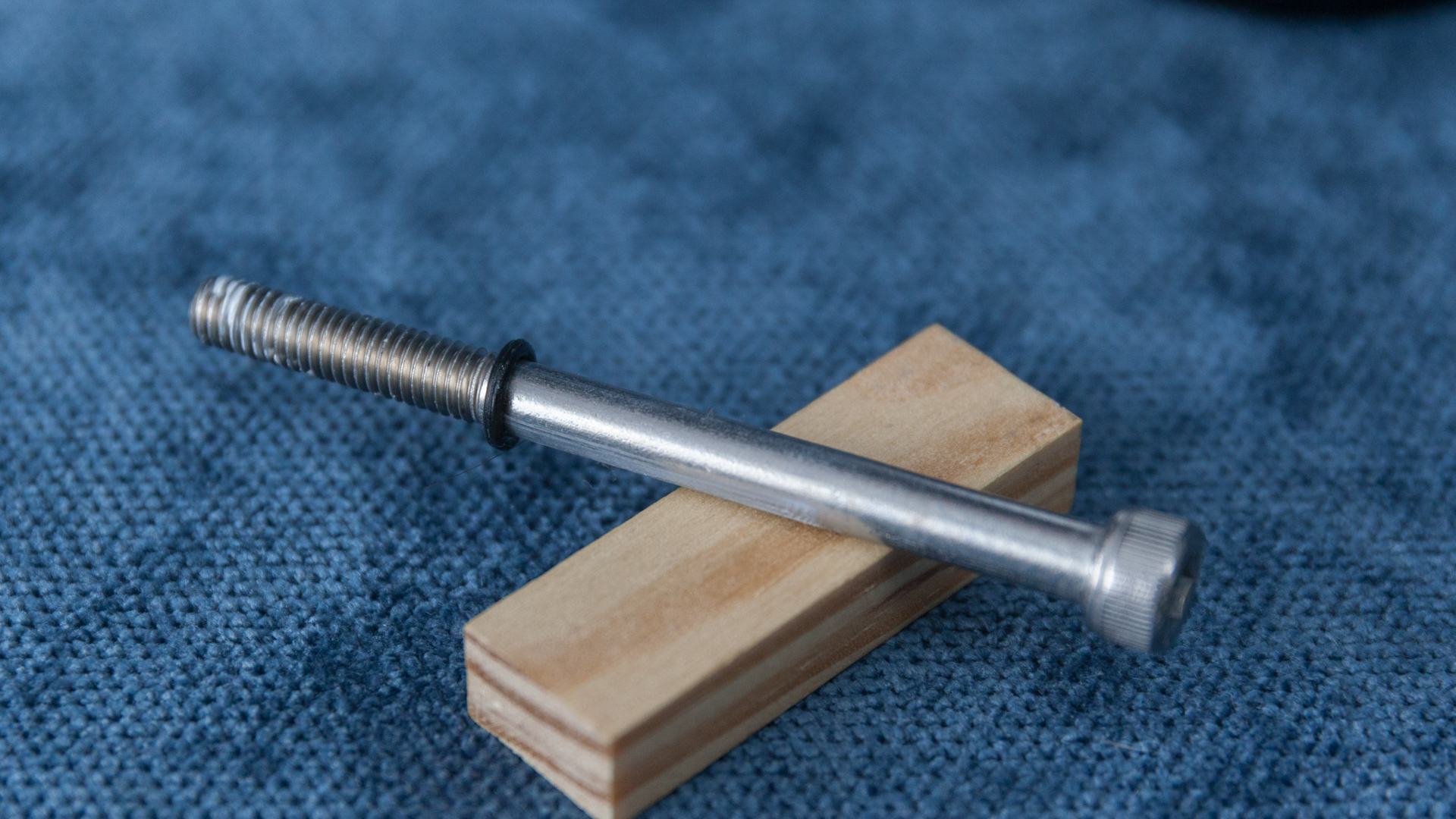 Button is soft, there is regular indication backlight. Well, a button is like a button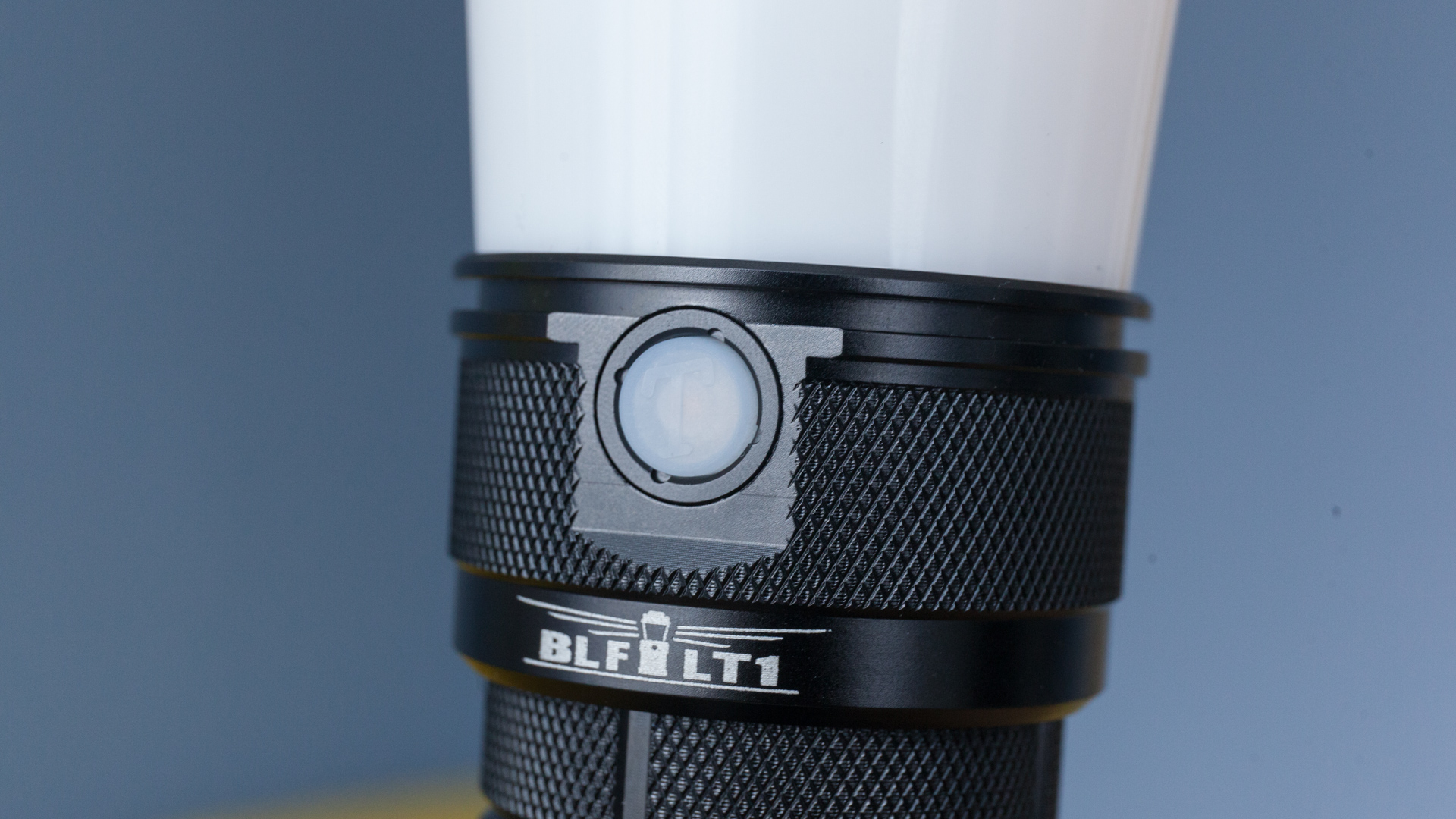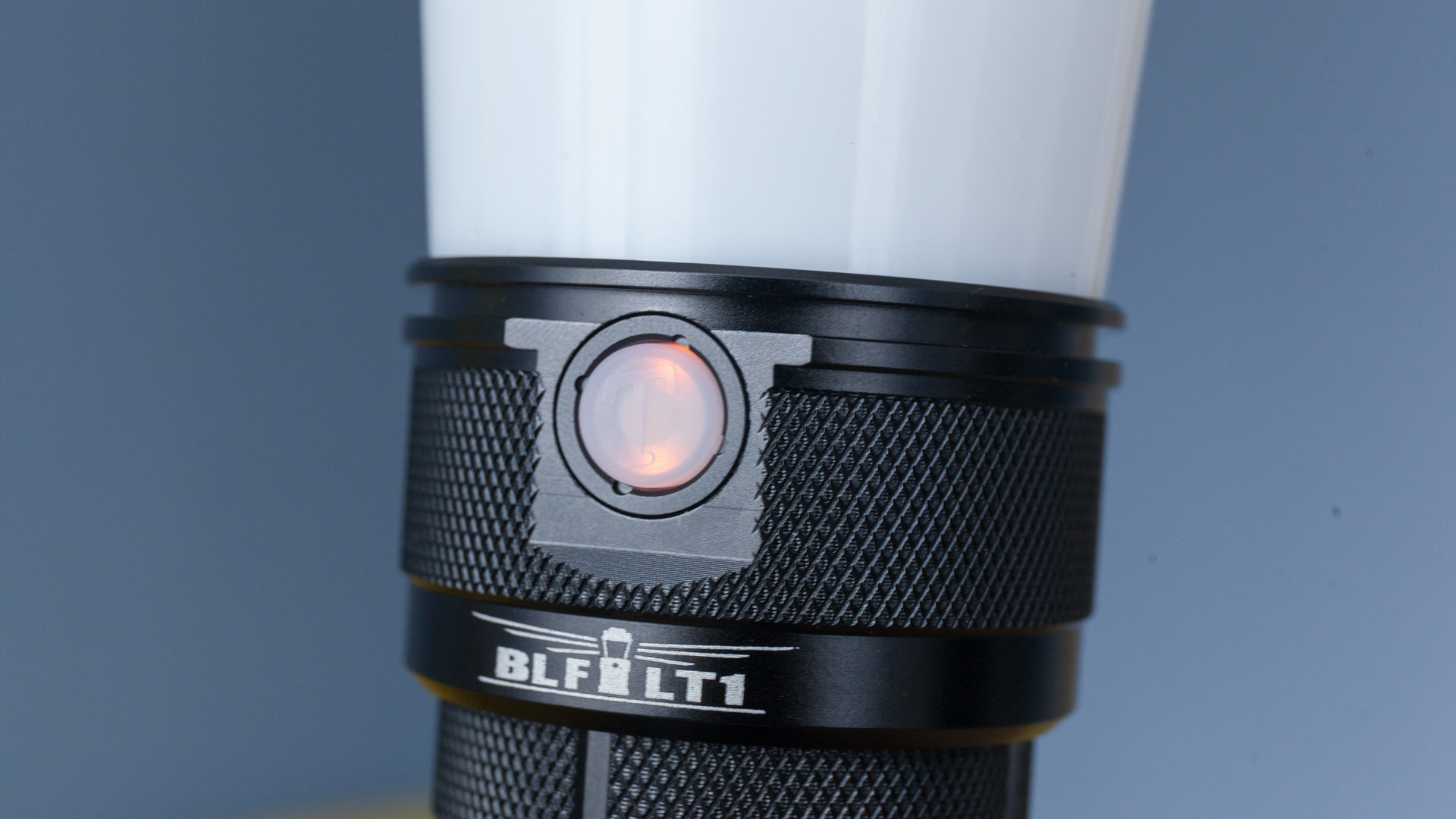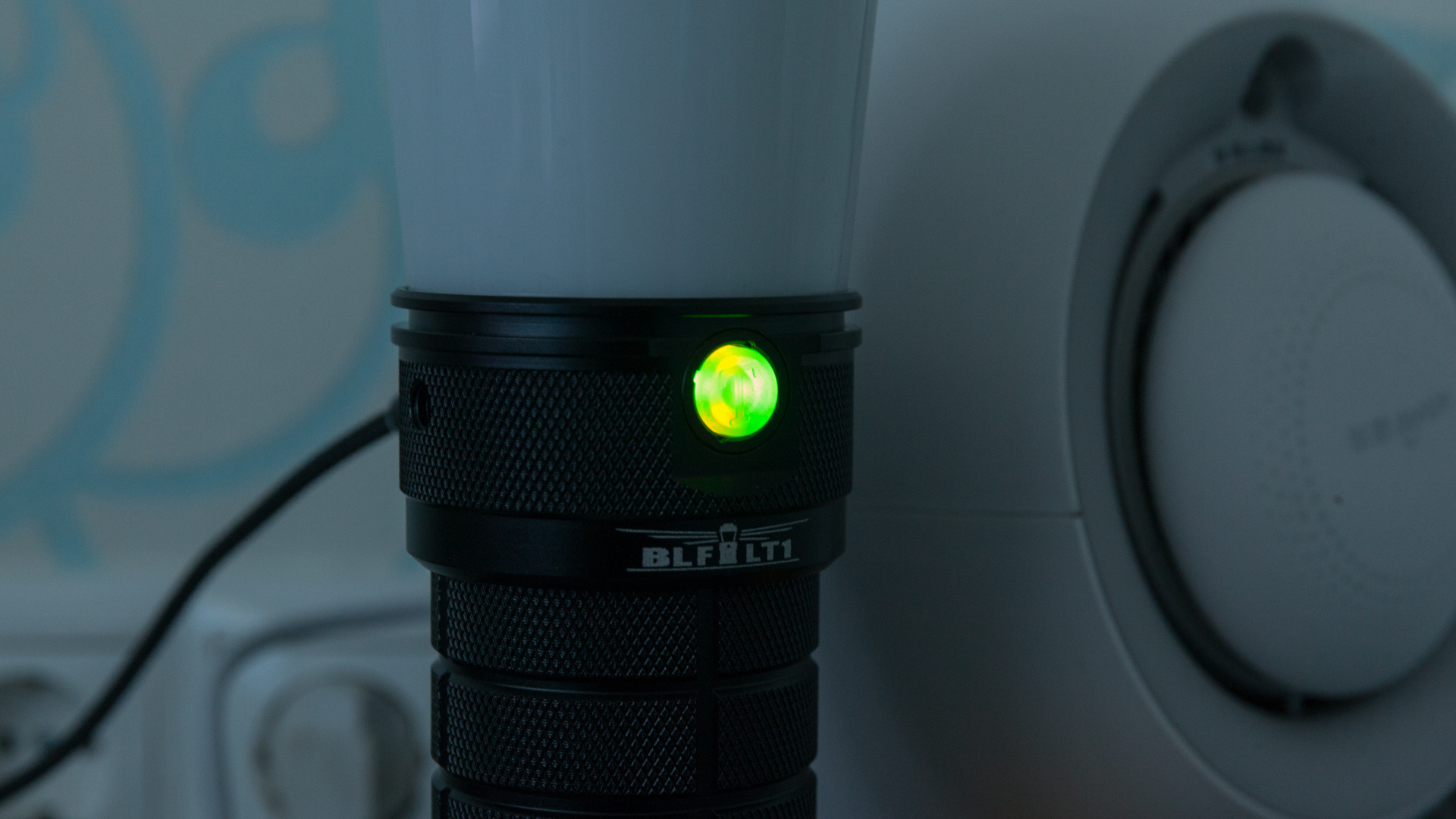 As usually, charging plug is located on the opposite side from button. Here we have Type-C, which is pretty good. Unfortunately, the maximum charging current is only 1.5A. For 4×18650, this means that you have to charge from morning to evening. Hm, if you plan to use LT1 near or in countryhouse or have a solar battery when you are outdoor, then this will not be a problem.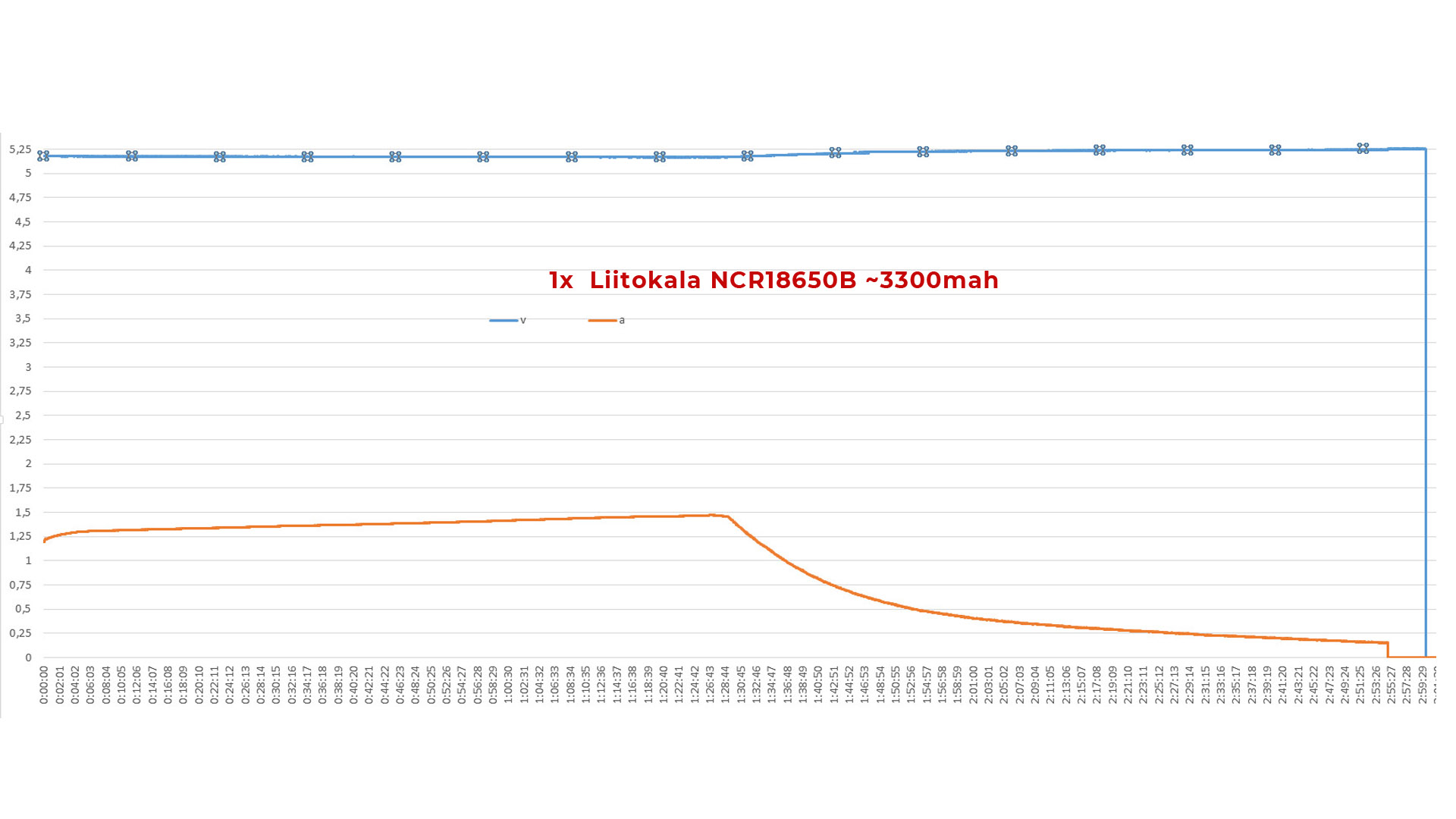 Support of PD\CQ, or two-sided Type-C would definitely be more appropriate here, but DBSar mentioned that minimization of cost and maximization of compatibility were priority points. … rubber plug itself is thick and reliable.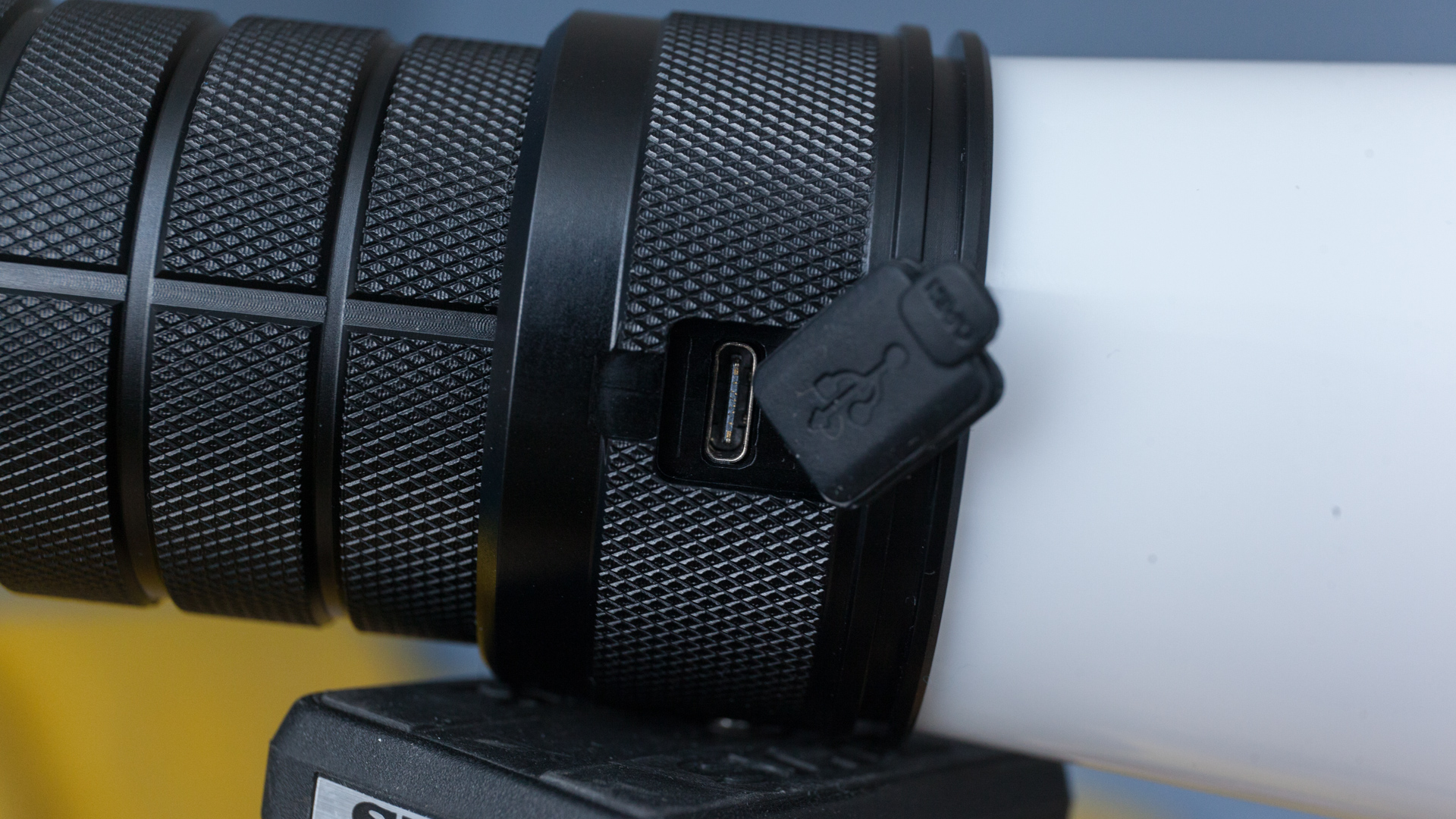 That , in fact, is all. This bright LED camping lantern looks quite simple, and CL30R clearly wins in terms of design. According to first impressions, build quality is good. And design simplicity recedes into the background as soon as it comes to UI and light.
p=.UI
And here Fenix CL30R looks like a stone ax vs a gatling laser.
U have Anduril, with some modifications. It is simple and most of people can use it right from the box. There is no need to calibrate thermal sensor, lantern is not that bright to cause problems of overhrating. There is buch of videos about Anduril, so i`ll not focus on that.
below are full and simplified manuals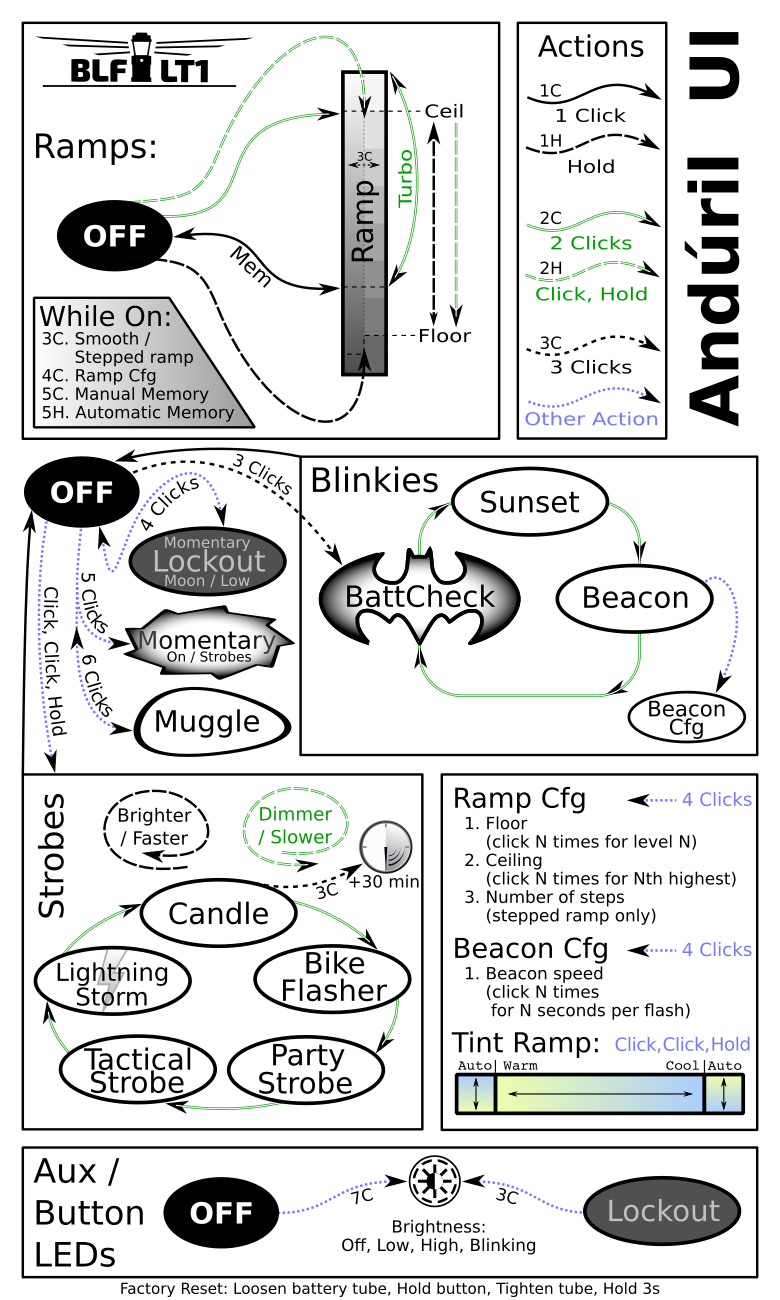 p=.How the Sofirn BLF LT1 shines
here is Maukka`s CRI measurements
4 x Samsung LH351 CRI 90 2700 and 4 × 5000K are responsible for the light here. 5×7135 stabilizers in driver. Toykeeper mentions that a simpler interface and a buck-boost driver would give more brightness, but, frankly, there is more than enough of it.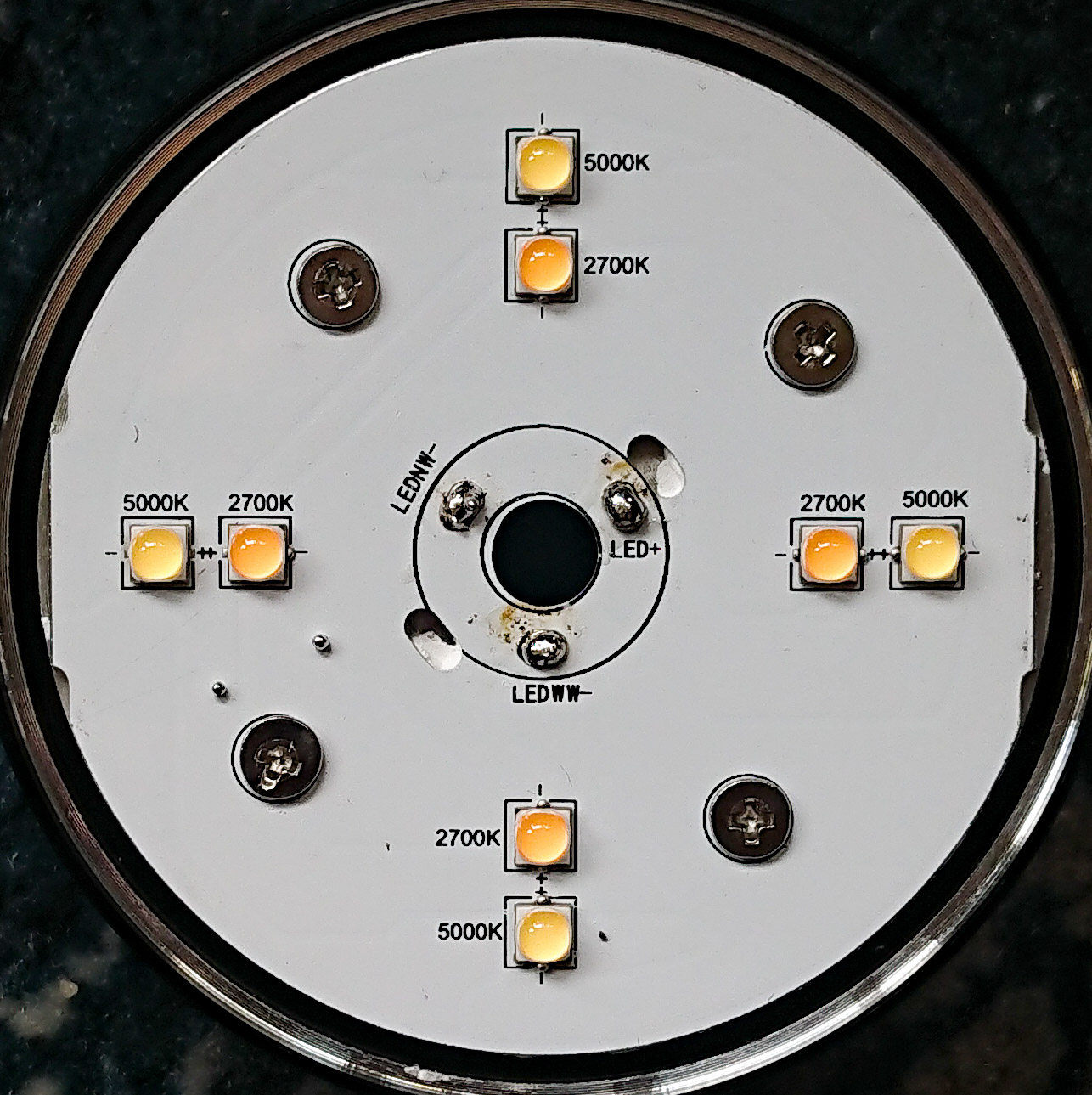 Brightness is fully stabilized at maximum mode + no need to bother with the calibration of the temperature sensor, so is the rare case when I vote for Anduril rather than for simpler UI.
This is a huge, huge plus of this model. As for rutime, it is colossal. I remind you that LT1 runs on 1,2,3 or 4 batteries.
The second point – LT1 supports work without batteries from external power source (without 5 \ 5 mode).
But! If you connect a power bank when at least one battery is inserted, then LT1 fully works in all modes. This is extremely convenient and will dramatically increase rutime – 4 hours to 7 hours from 4×18650 Liitokalas NCR18650B. I haven`t done 50% test (but may be will) as you simple can 2× 100% runtime and get around 14hours at about 300 lumens (both numbers are astonishingly high for almost all the other camp lights)
Consumption currents from powerbanc: 1 \ 5 0.014A 2 \ 5 0.14A (whistle is heard), 3 \ 5 0.42A 4 \ 5 0.84A.
As for the maximum brightness, 600 lumens are stated , but, judging by the results of measurements of Maukka, there may will be about 465 for 5000K. Or 800 in another review. As I understand, there was some kind of constructive spread depending on bathch.
I will proceed to a comparison with Fenix Cl30R, which has declared maximum brightness of 600 lumens – both LT1 and CL30R look absolutely equal on photos, so I count LT1 has 600 lumens.
2700K somewhere 1 \ 3 less brigth, i.e. we assume that there is around 400lumen. It seems to me that such a cozy color temperature is best at low brightness and even 400 lumens here will be redundant. Personally, I felt uncomfortable at 100% in 2700K.
In general, it is clear that Sofirn BLF LT1 is actually a REALLY bright camping lamp. And if Fenix CL30R has quick stepdown from 600 lumens, then LT1 sustains it for 7 hours!
This, I repeat, is often even excessive brightness. If we switch to 50%, which is comparable to the maximum (i.e., turbo, BEFORE stepdown) the brightness of compact models with 1×18650 power, you can provide yourself with light from dusk to dawn.
There is a some dark area under lamp, but thanks to the conical shape of diffuser it is minimized. The cylindrical Fenix CL25R is way worse here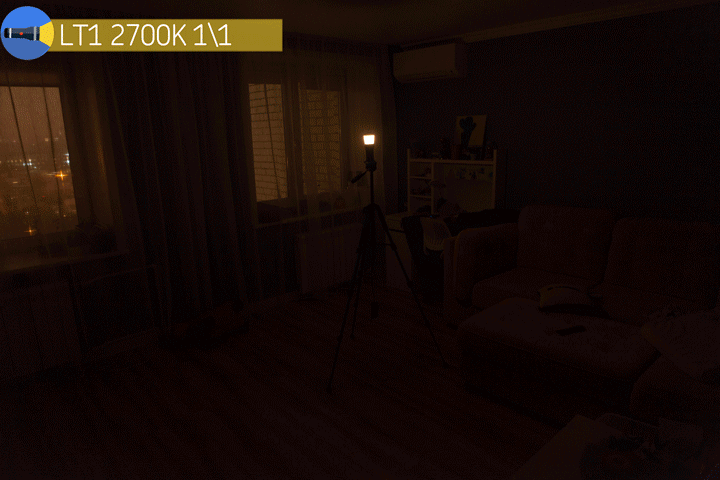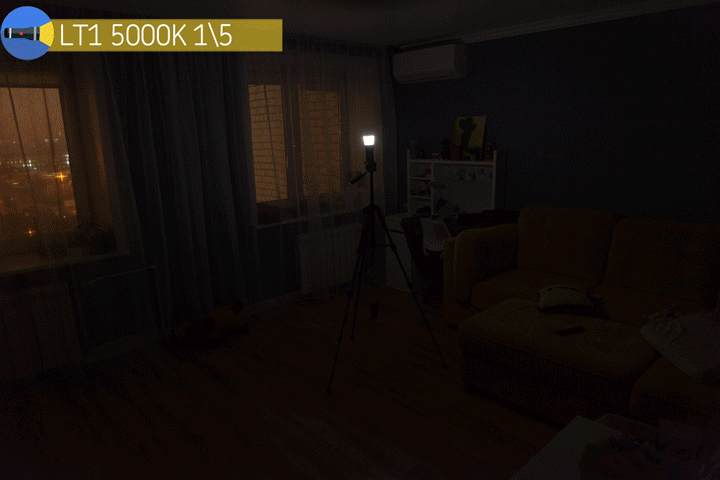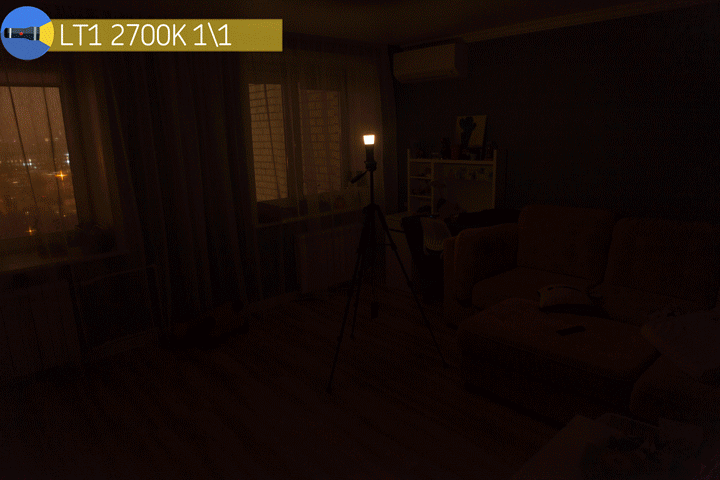 *i will add video review in couple of days, i plan to see if i forgotten anything worth mentioning and subtitles in review includes every detail. so, please point me if i need add something. *
p=.Overall impressions
Sofirn BLF LT1 leaves me with the most positive impressions and I'm sure will prove this impressions in the summer when i`ll move to countryside. I`ve met just few model that caused such positive emotions, honestly.
I'm sure that now it's actually the brightest camping lamp with 18650 power supply. It has 7 hours at 100%, you have really nightlong light.
It's the only disadvantage is rooted in its advantage – Sofirn LT1 it is more like a camping lantern than a pocket camping lamp like lots less birght models .
Accordingly, if you carry LT1 in backpack, that is not for serious tourism when you go for miles and miles. But cottage, camping site and any place where car or bike will get to you to with all your stuff, all these places are just perfect for using Sofirn BLF LT1. Tent light, hang upon table, just a source of reserve light light at home \ in the country (I feel Rocky Mountains preps start to open wallets) – LT1 will be perfect here.
That`s all. If I forgot to mention something, pls add it or ask.
Thanx to DBSAR, Lexel and Toykeeper. It was long journey, but ended up with excellent thing.