BattGO AAA 850mAh (Pink)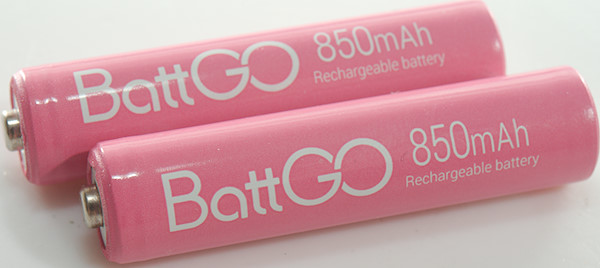 Official specifications:


Rated voltage: 1.2V

Full charging voltage: 1.65V

Capacity: 850mAh

Weight: 57g

Color: Pink

Type:

AAA




Maximum temperature raise at different discharge currents: 1A:+2,6°C, 2A:+5,7°C, 3A:+8,5°C, 5A:+12,5°C
This is
NIMH
AAA
batteries from a good charger and LiIon pack manufacturer (
ISDT
).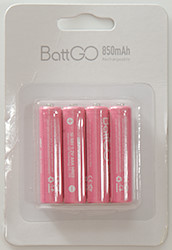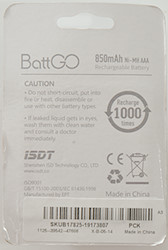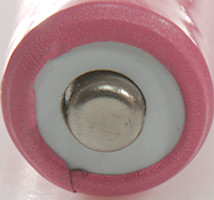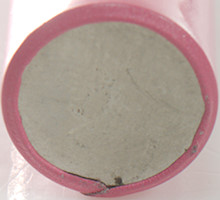 One of the batteries was very slow to start up (I do cycle them once before starting testing), they do not match very well, luckily that is not as important with NiMH batteries as with LiIon.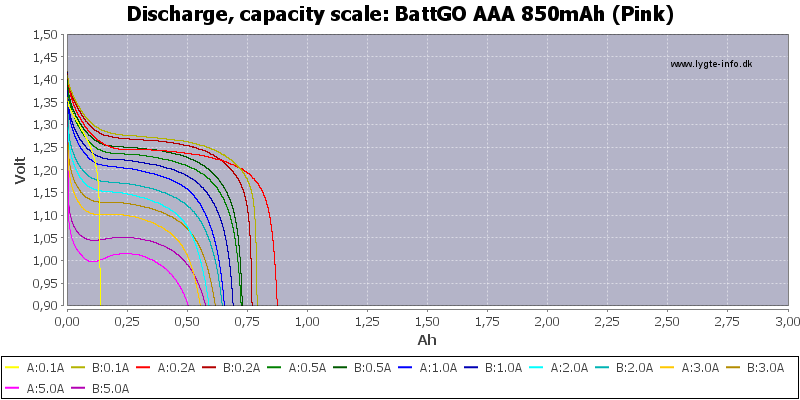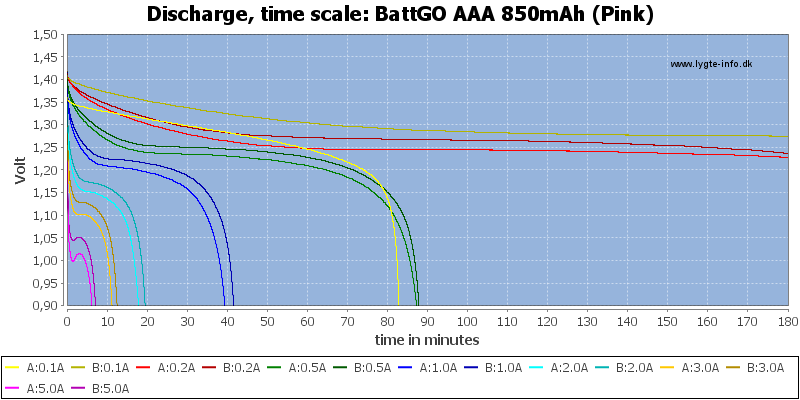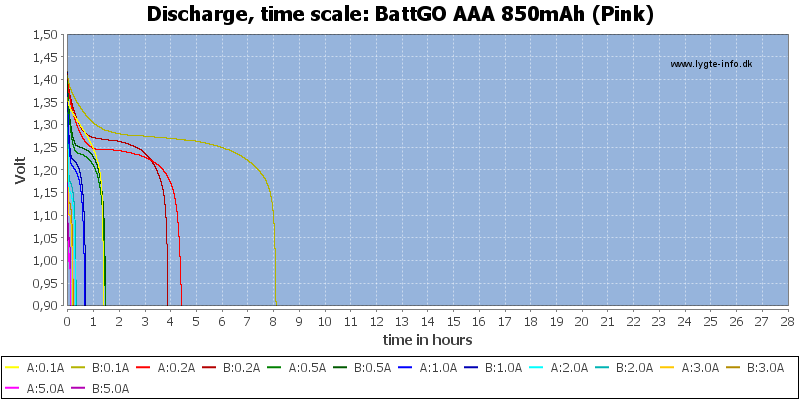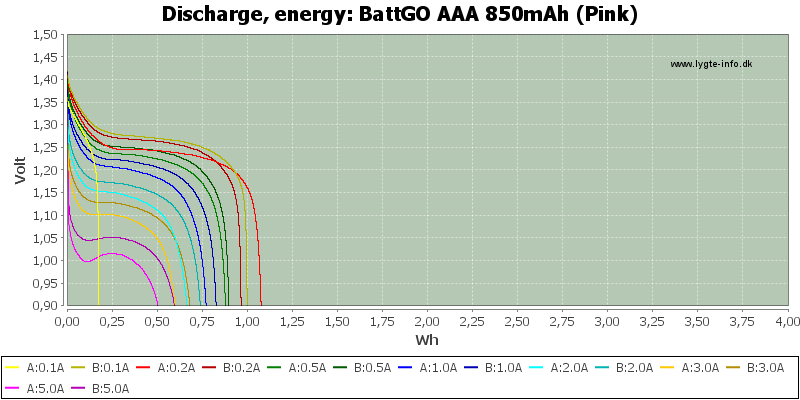 Conclusion
The batteries works fine, but their performance matches 750mAh cell.
Notes and links
The batteries was supplied by Banggood for review.
How is the test done and how to read the charts
Compare to other AA/AAA batteries: Alkaline/NiMH/Lithium