EDIT: That end result is a MOD/REPAIR by Dale [DB Custom] starting at post #42.
I googled for other Banggood complaints and the newest thread was from 2018[unless I missed one]. So I decided to start another one.
First I will say that I am an Idiot for making the purchase to begin with, when I should have listened to my gut and based my decision on the Real specs. Not the fabricated and over inflated specs. that HAIKELITE gave and BANGGOOD posted on their website. HT70 is the light.
I got the light yesterday. In less than Two minutes smoke under the lens due to the LED frying most likely from poor soldering joints and/or lack of thermal paste. Things happen. It is NOT what happens in our life that is important. It is how we react to them. The best reaction was taking action!
The Live and Learn is dealing with BANGGOOD. I was patient for Three of their BS emails. Then I got smart and filed a dispute with PAYPAL.It is not just BANGGOOD. My experience as I mentioned in other threads is that USA dealers are superior to China based dealers as far as customer service, overall responsiveness, fairness and efficiency.
I won't get into the other bad experiences with China dealers.This was the last straw. I have no desire to deal with, associate with or have any direct communication with China based dealers.
I will continue to enjoy this forum for the knowledge and helpfulness.Not the headaches that can be associated with saving a few bucks.
The old saying is so true,,,You get what you pay for.
EDIT: I forgot to mention that I had a very similar experience in 2014. I bought a TN32 off of Illumn. After 5 days or so the emitter fried in a similar fashion. I sent Craig an email with a photo. He sent me a return shipping label and sent me a new light. It was that easy.
The main point of this thread is the dealer, BANGGOOD and how they handled it.
Notice Residue on LENS from smoke/chemicals.Defective/burnt LED is top left side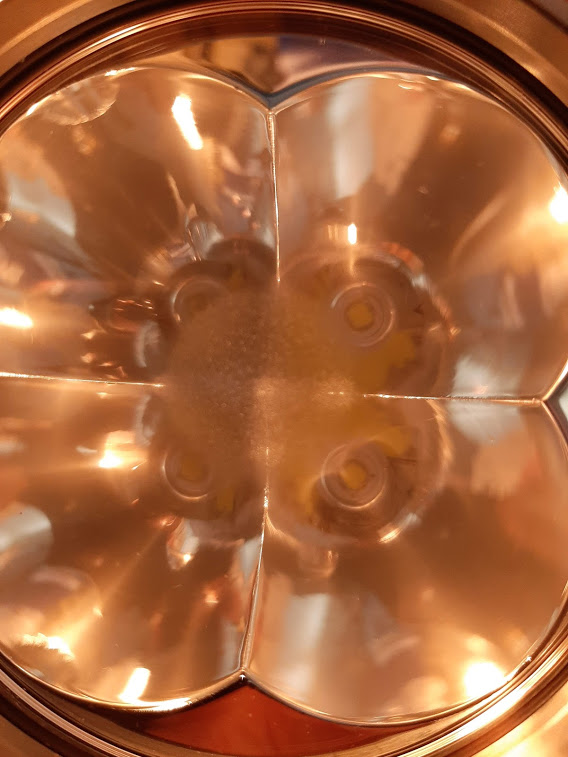 Better pics. Chemical film has dissipated from inside of lens.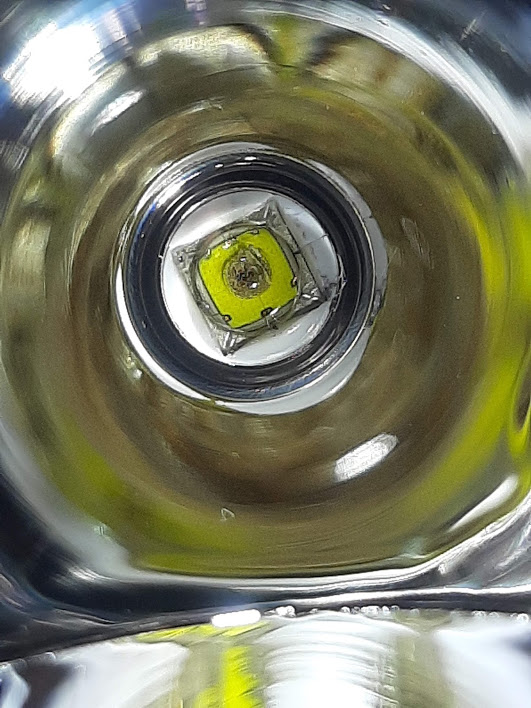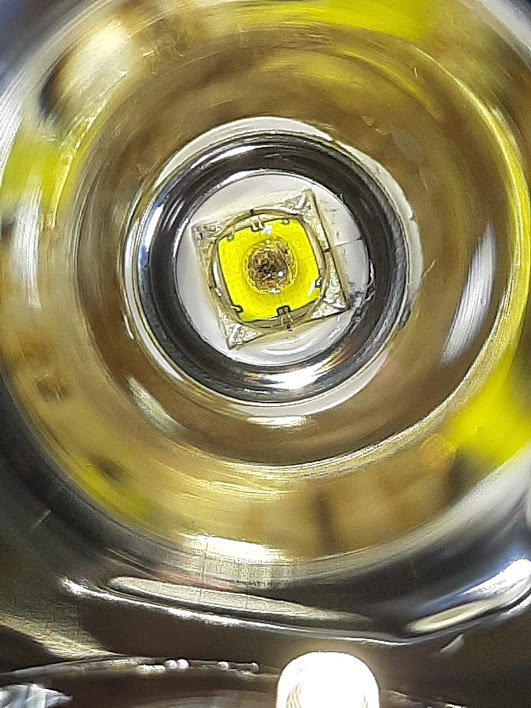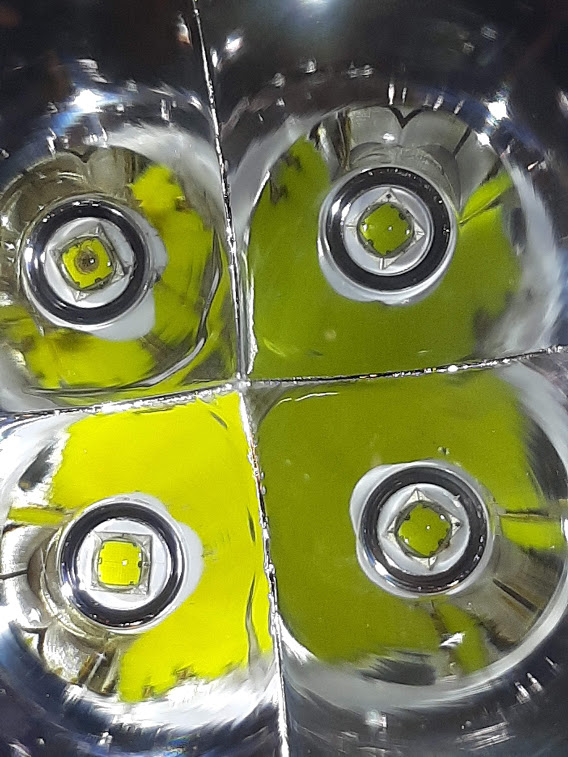 —
You can't hide me from me.