At the moment of release (the end of 2018), Olight Warrior X was the most long-range 1×18650 powered tactical flashlight from Olight. After a short time, manufacturer did not stand aside from the rapidly gaining popularity 21700 batteries and released a more powerful and long-playing version – Olight Warrior Pro. This flashlight, by virtue of only two modes and purely throw light, is frankly not for EDC use. But, for sure, there are many people who want to buy a gun mounted flashlight with decent throw and modern 21700 battery.
so here is my review of Olight Warrior X Pro
 
*you can buy it at *
ALIEXPESS
AMAZON
NKON (i also always buy batteries here)
  
technical specifications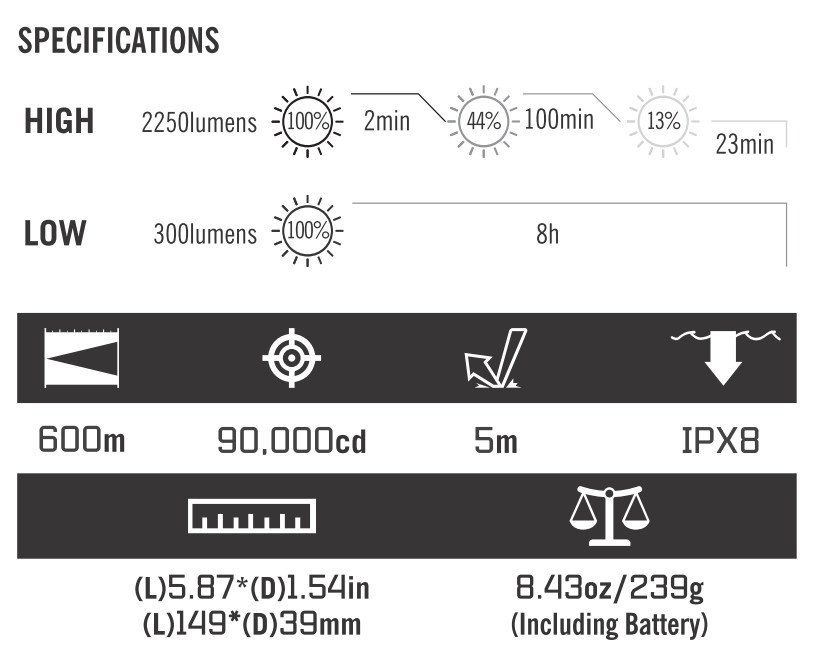 PACKAGE AND APPEARANCE
Warrior X PRo is not cheap model, so is the package. It is really good in both build quality and design.
Thick cardboard, excellent printing, magnetic latch – everything is at an excellent level.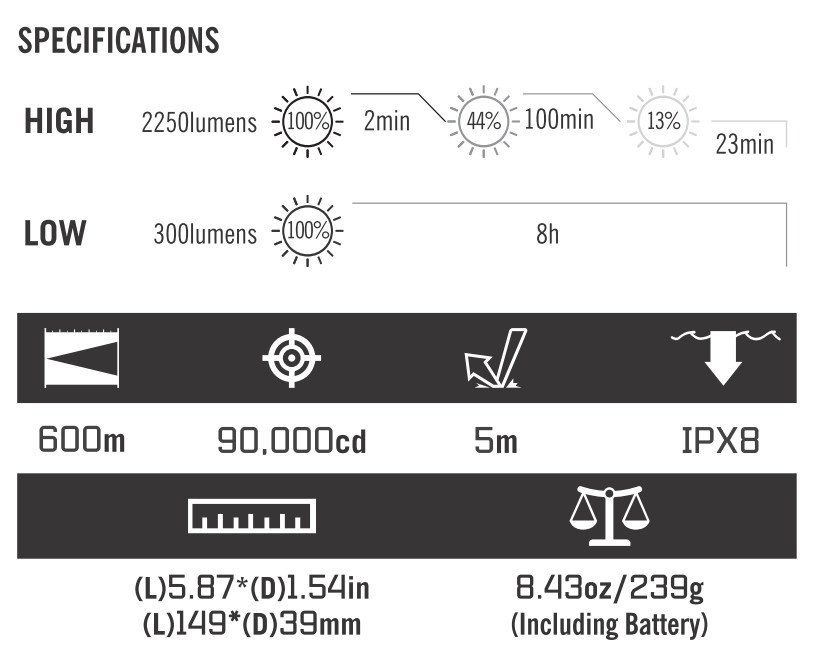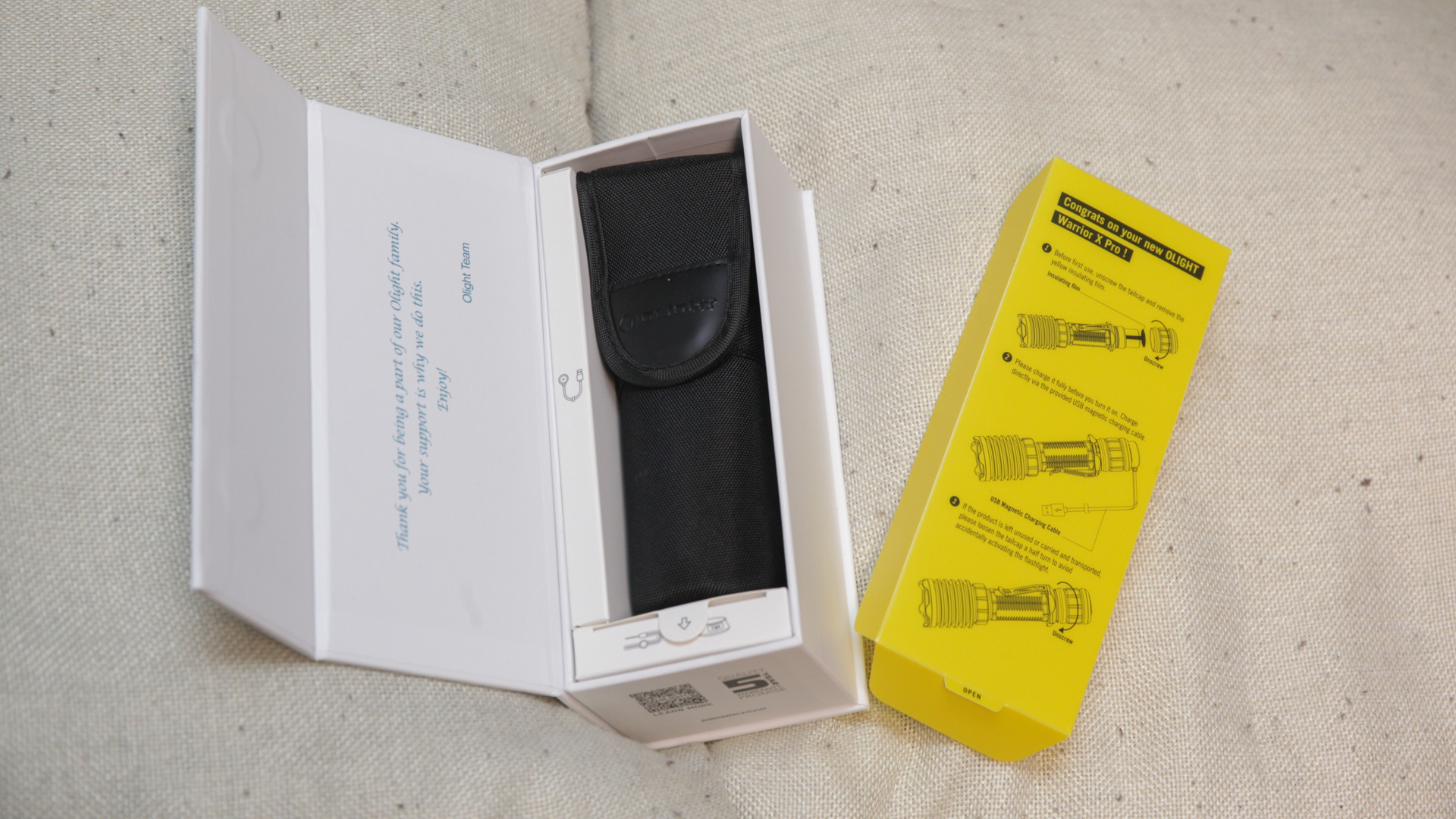 Everything is neatly packaged.
The kit includes: flashlight itself, 21700 battery, charging cable, lanyard, holster, additional grip ring, manual. To my surprise I did not see any o-rings here.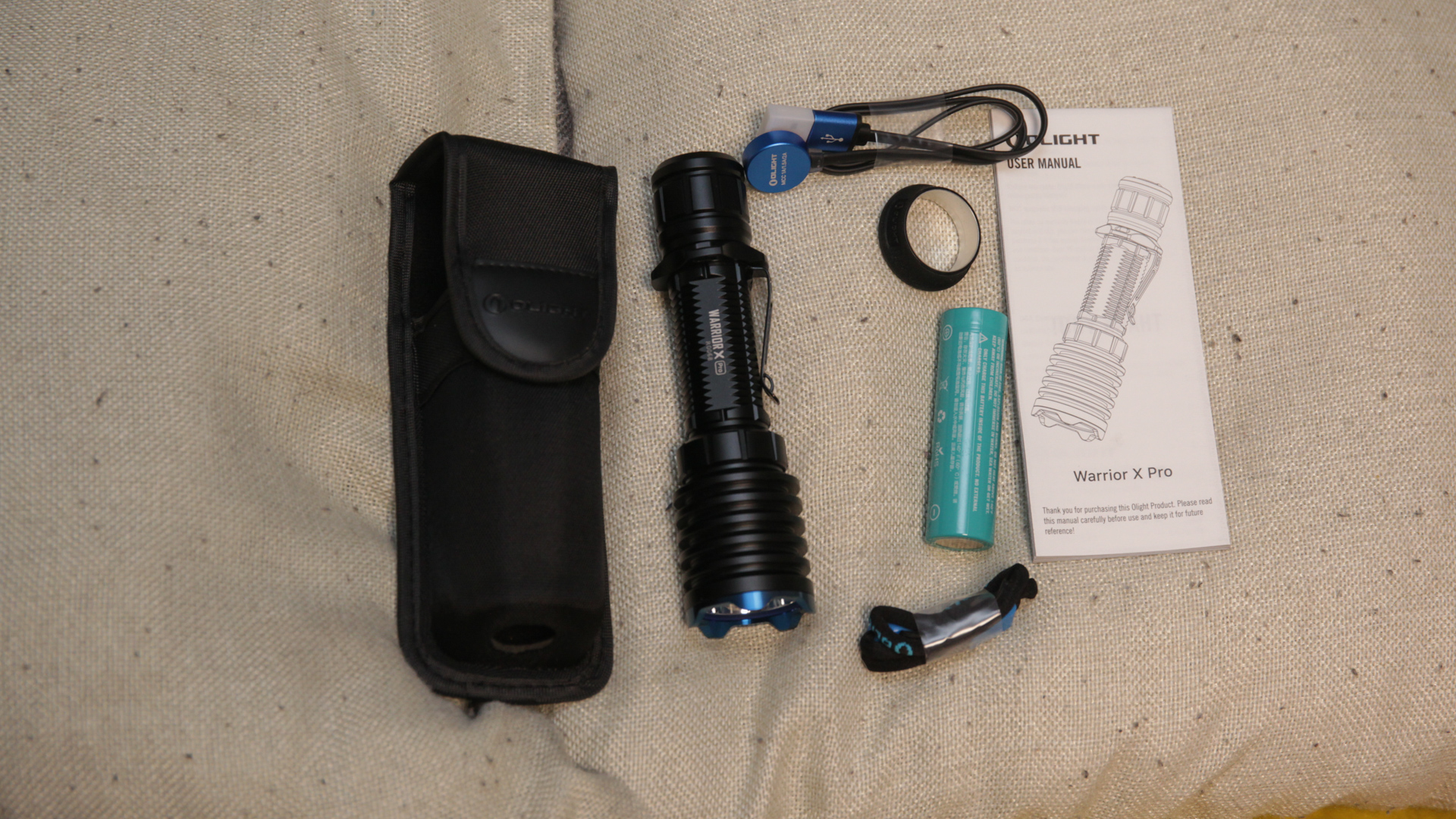 I also highlight such a usual thing like a holster. As power of flashlights has grown, and now you can often meet stories about flashlight melted holsters or pockets. Olight solved this problem in the most elegant way – there is a hole right place in front of LED. In fairness, it would be worth putting the cantilever around the hole, pour it with glue or overcast.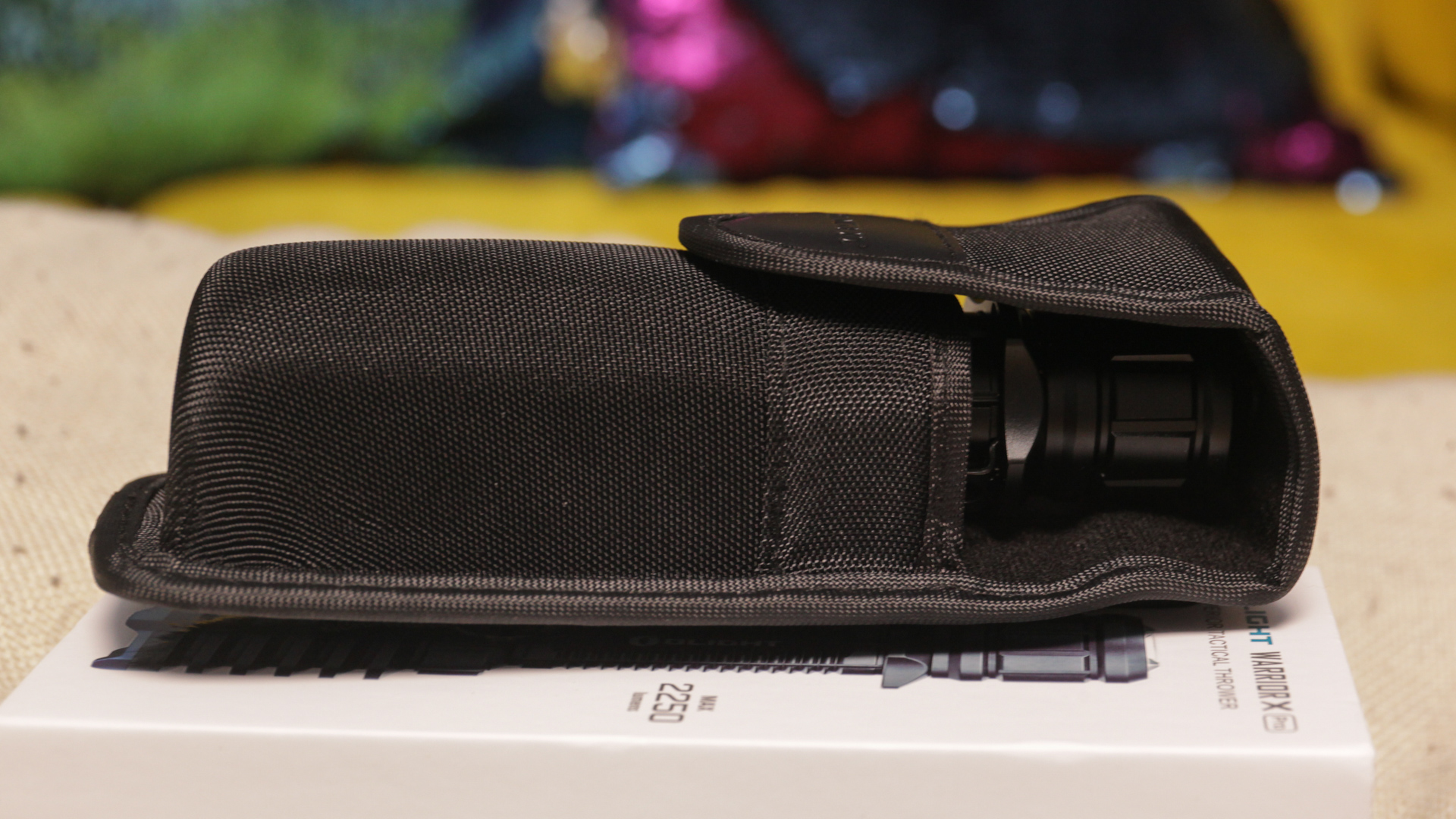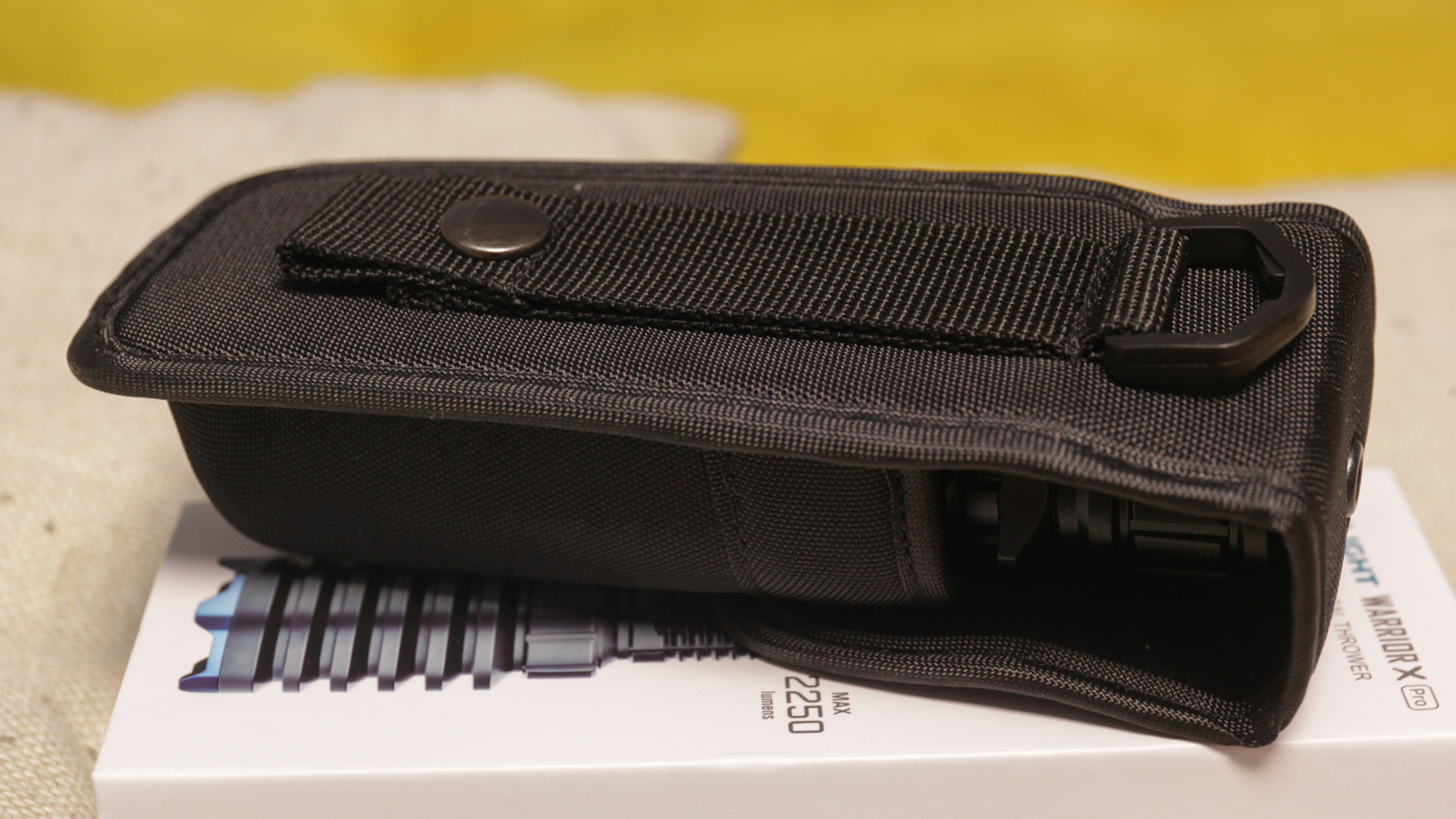 The second point – the lid closes with a familiar Velcro, but stick on a magnet. It is really convenient.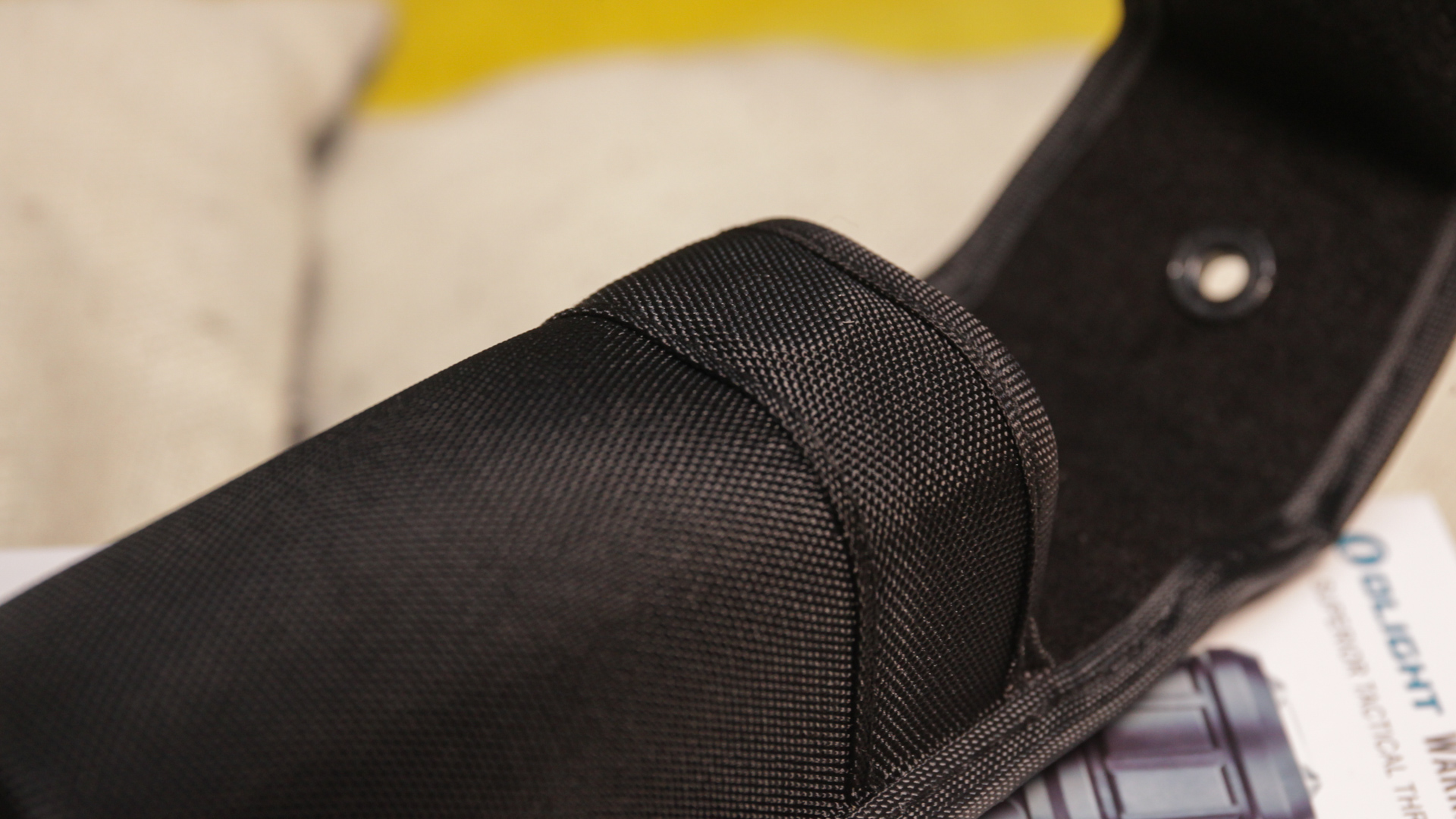 The good thing about a 21700 battery is that having at least about 50% larger capacity compared to a 18650, it allows flashlight to keep almost the same size. With its 149mm length, Olight Warrior X Pro is only symbolically longer than Convoy C8 +. But the Convoy's head is wider, by the way.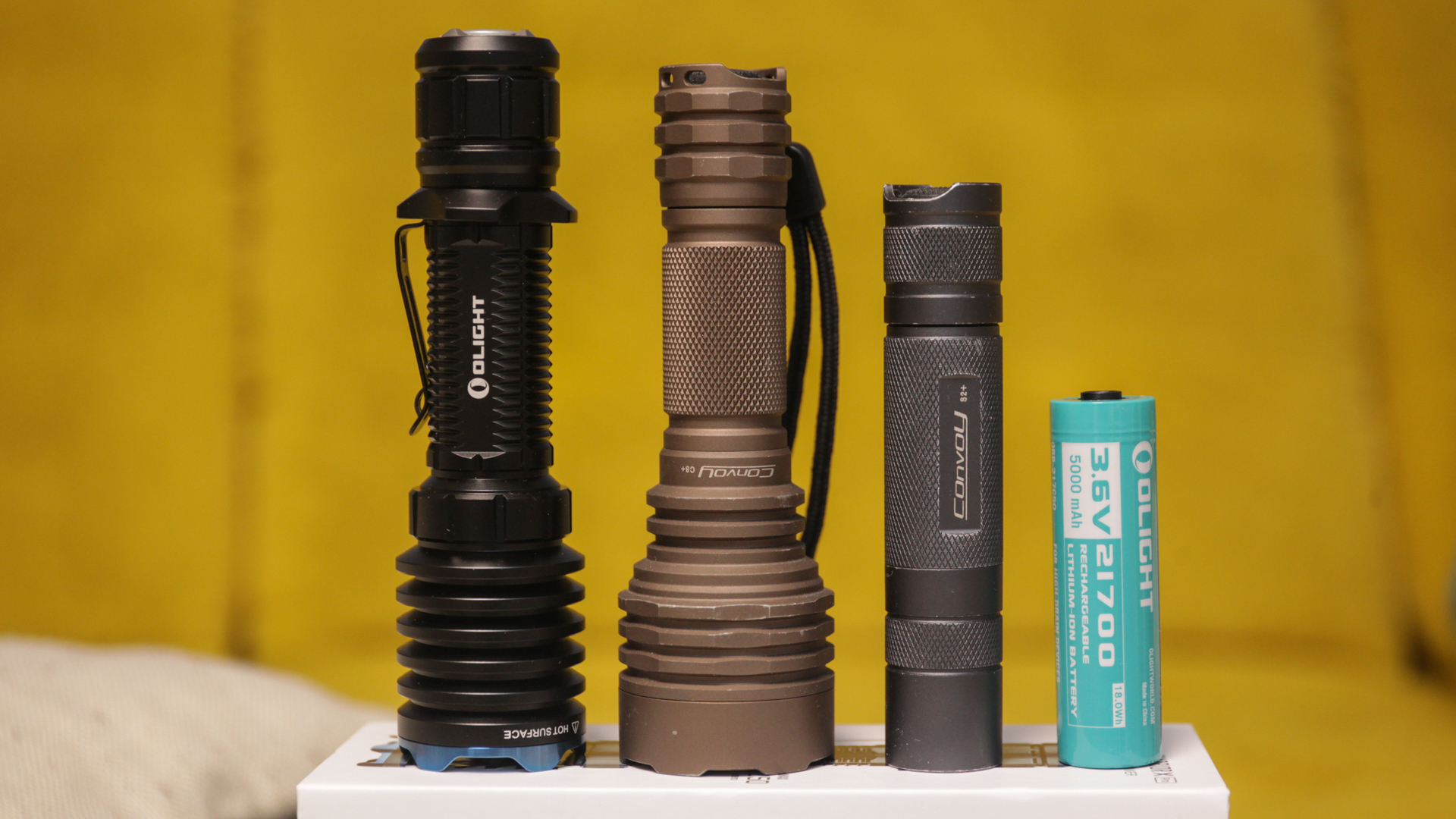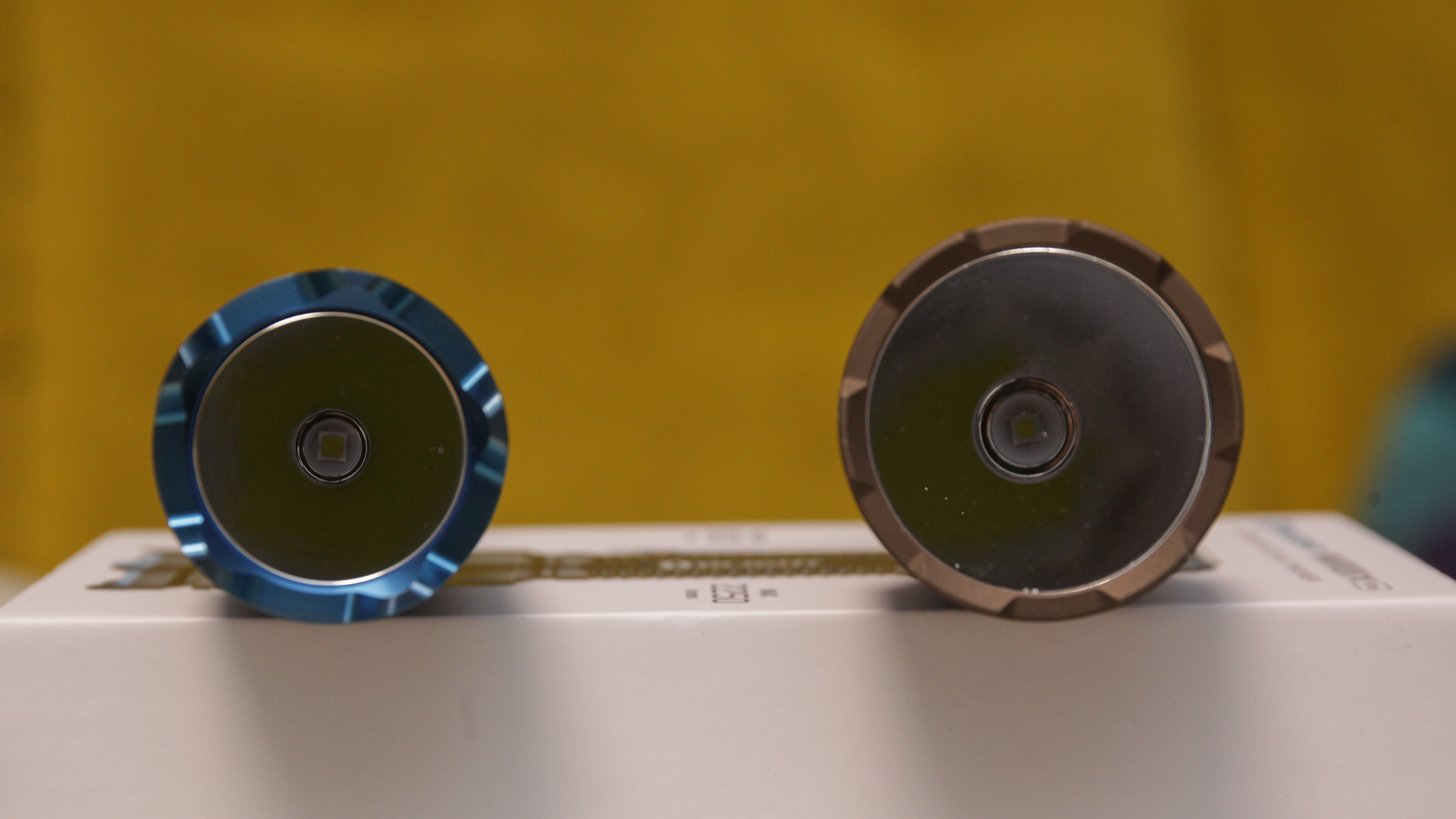 As for the appearance, it remained unchanged relative to the previous version. And (what else to expect from Olight), flashlight looks amazing. Due to the deep cooling fins, it really reminds me of some kind of beam gun from the golden times of punched tapes and wars with hydralisks in the marshes of Venus.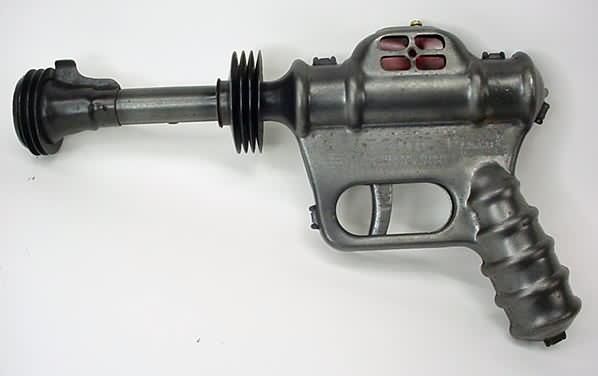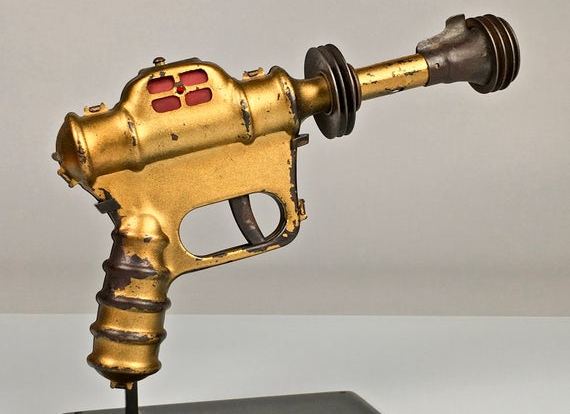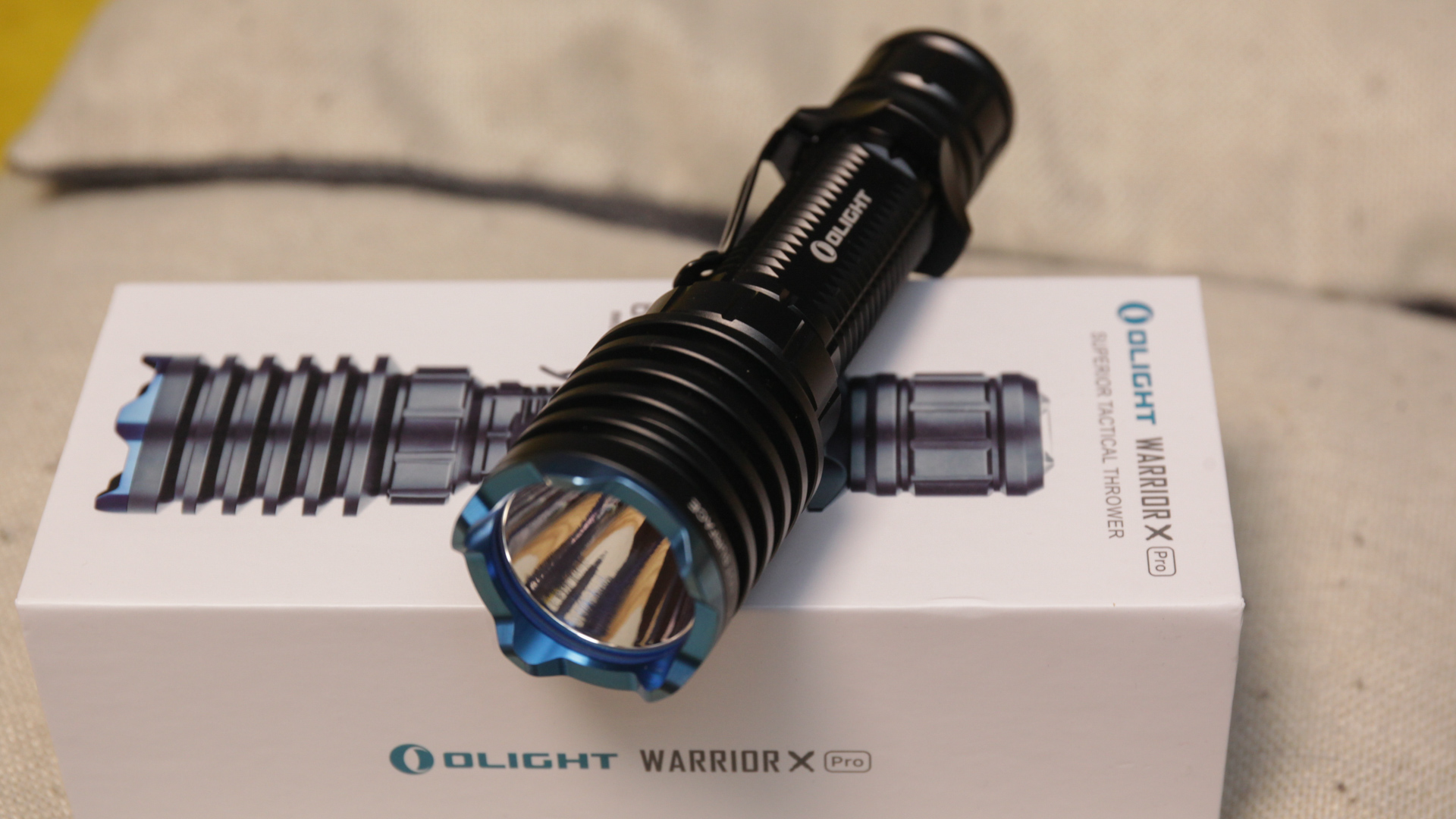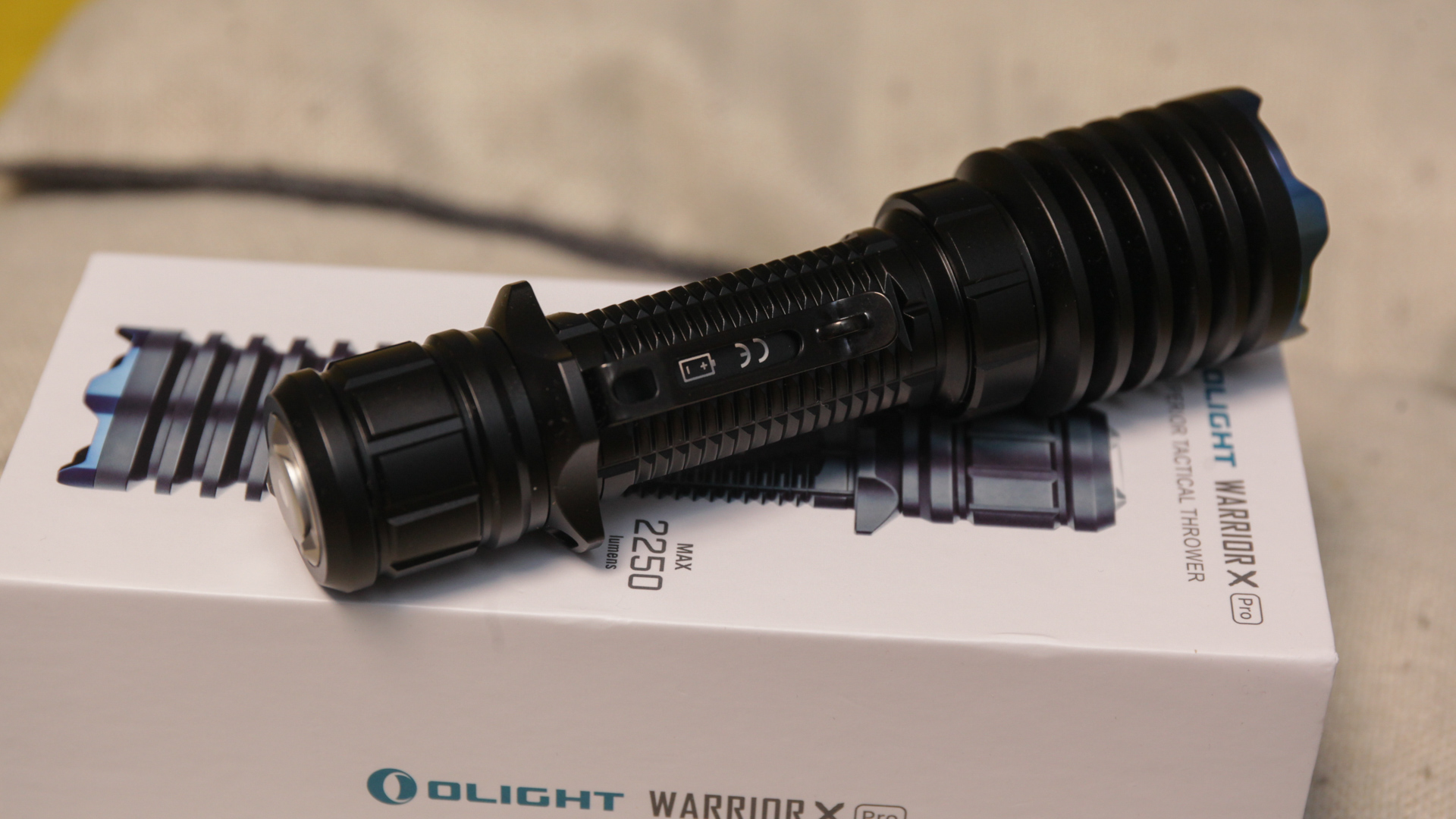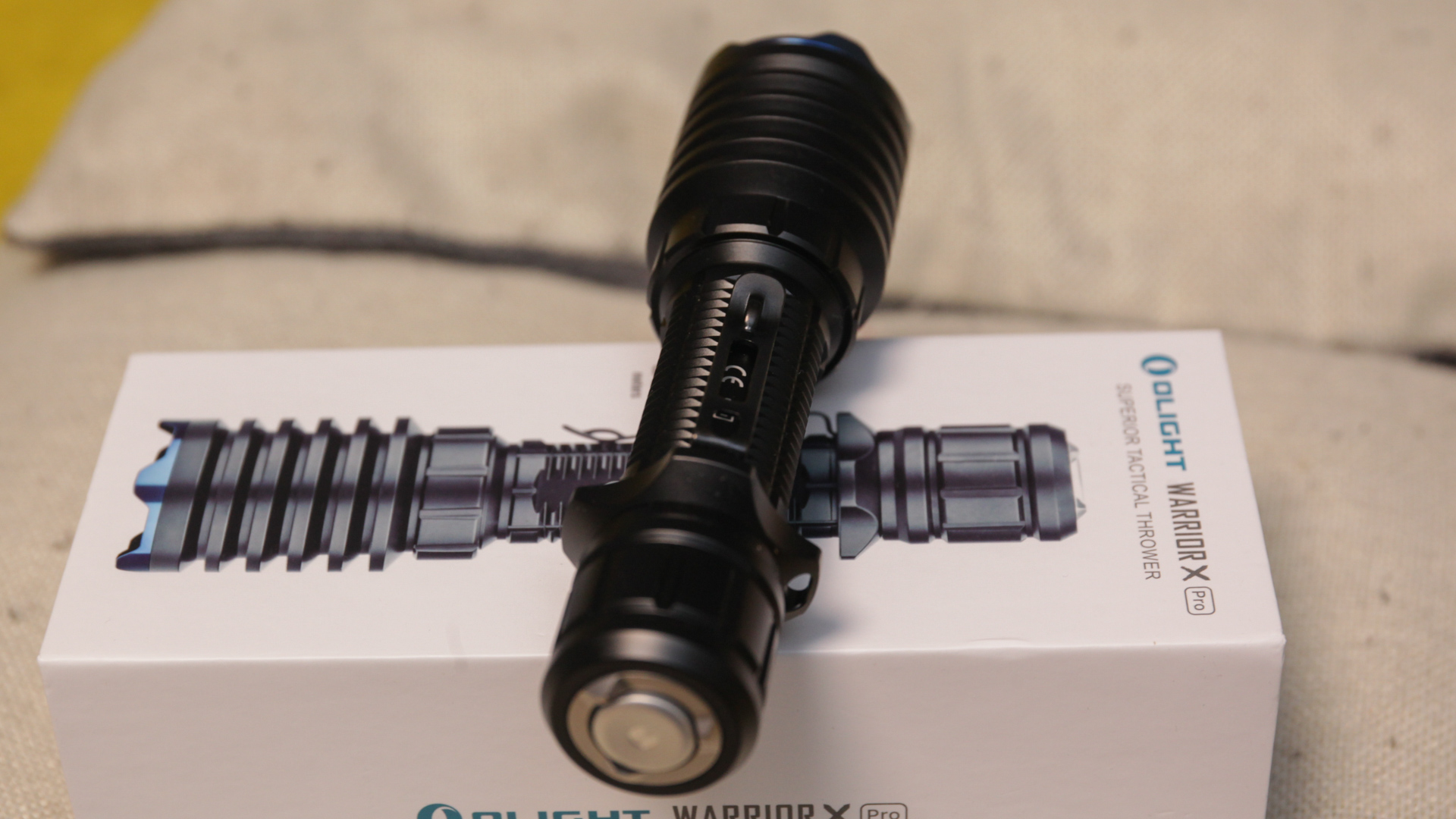 It's immediately obvious that this is a branded thing, and not just some ordinary craft from the category "so, let's release something". Often, tactical lights are tailored according to one pattern and are not so different from each other. But not Olight Warrior Pro, this flashlight actually has an eye-catching appearance.
The tail button here is of very rare constuction, two-level, with a soft elastic move and a light click when fixing the maximum mode. Since it is lower than the surrounding cloves, it can be easily put on the tail. At the same time, it still sticks out a couple of millimeters, so there are no difficulties with access to button.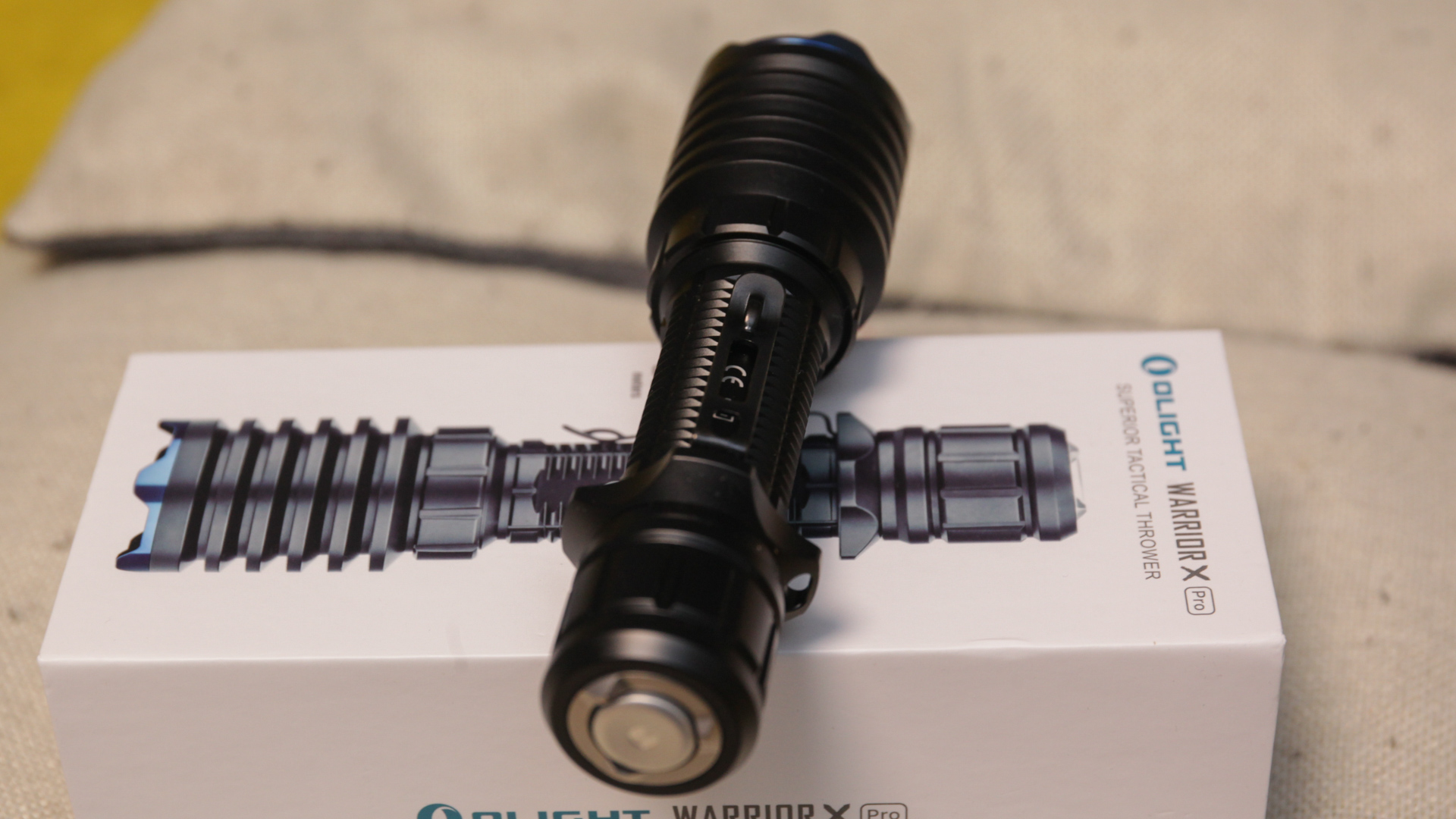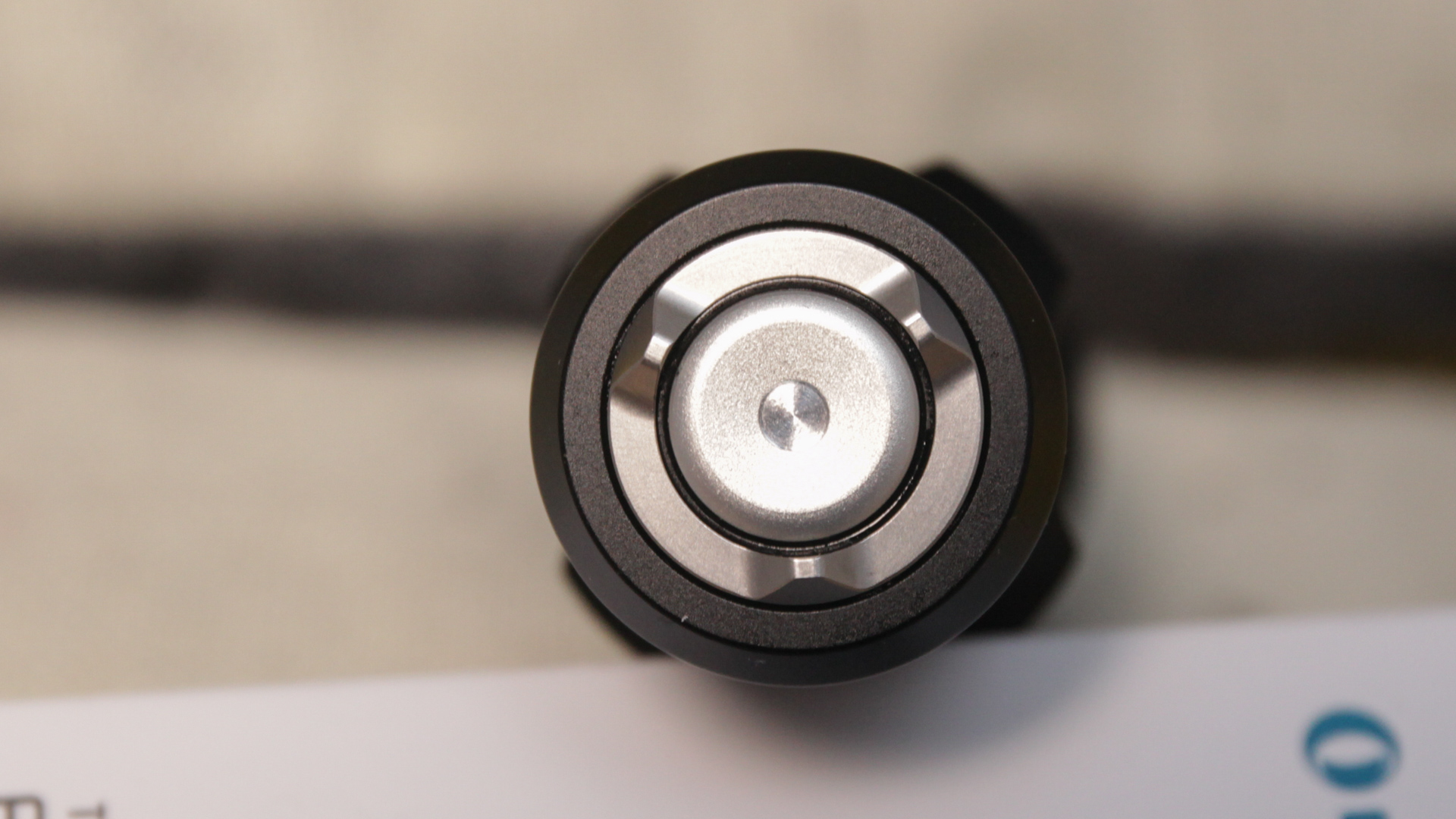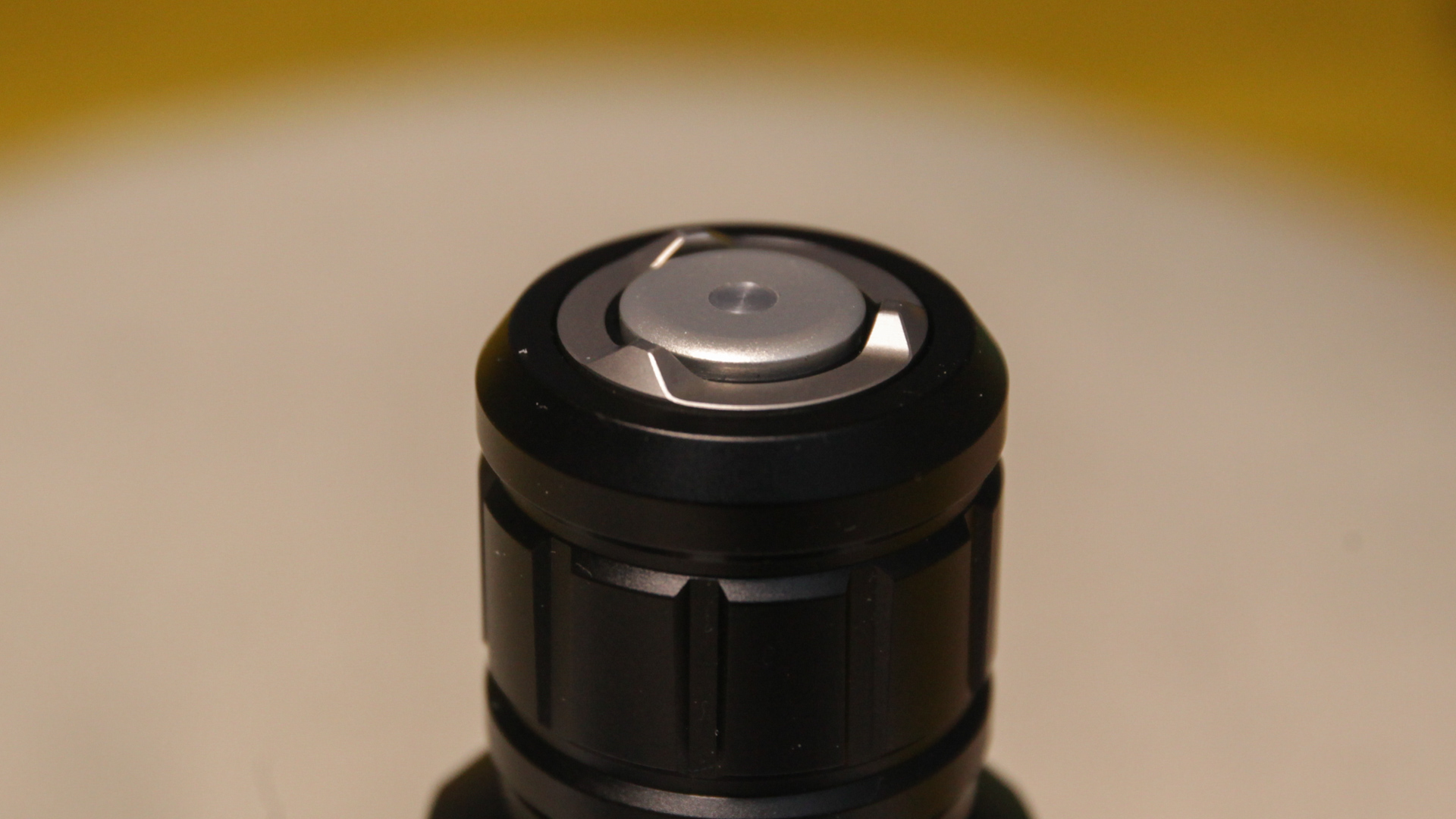 The standard contact plate of Olight magnetic charge sticks to it. The charging current, by the way, is quite decent, it is just little bit lower 2A.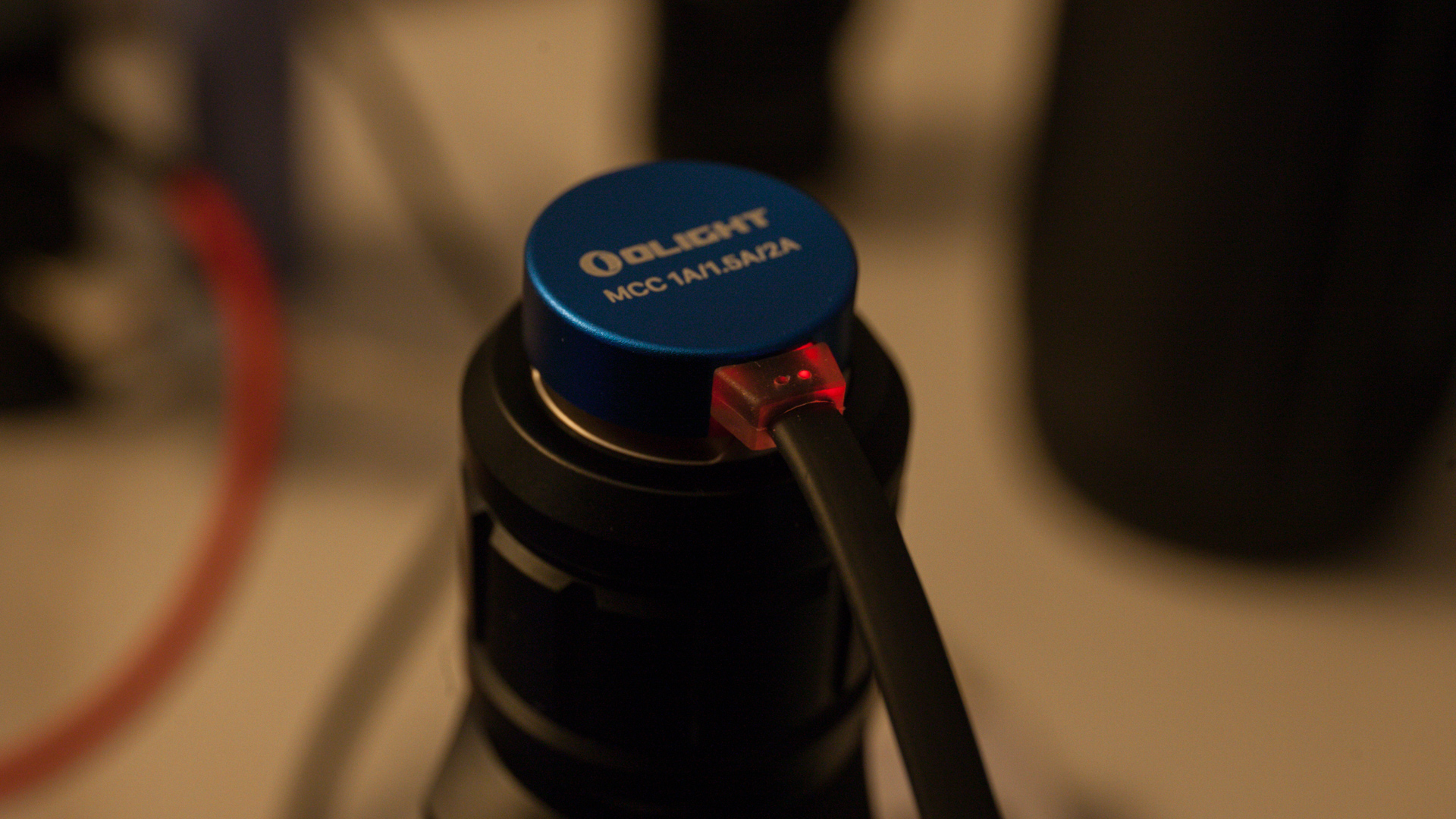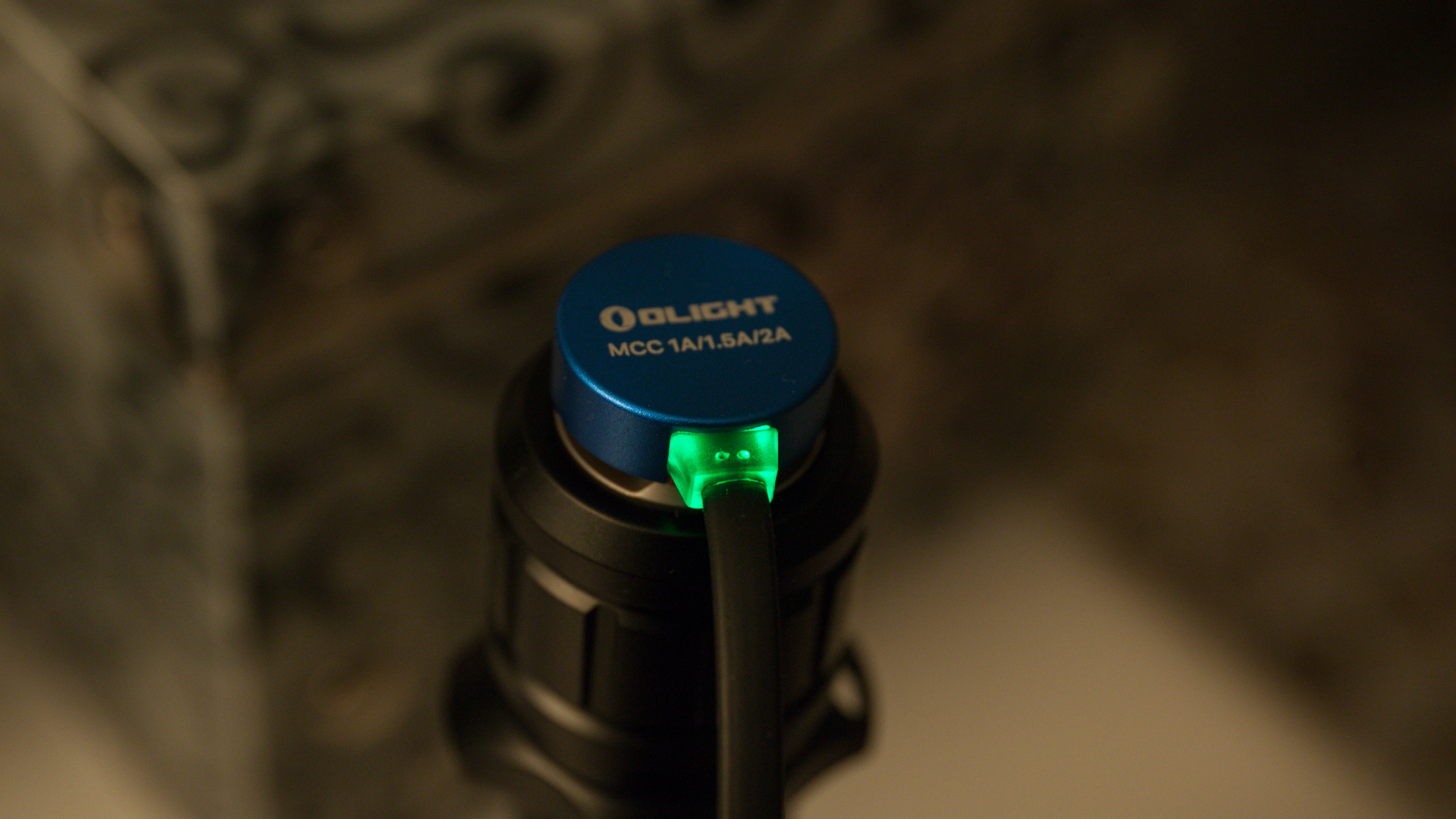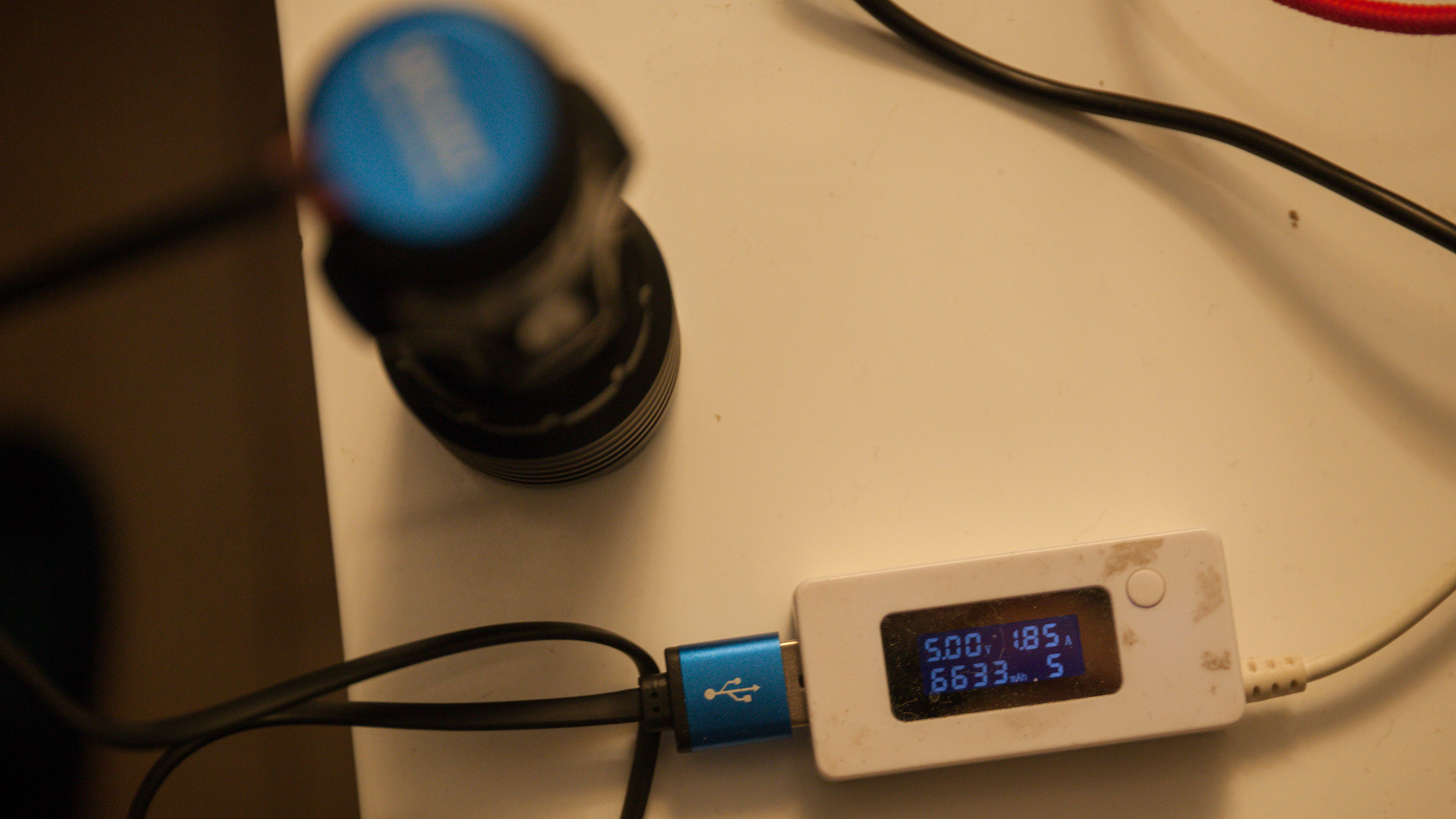 it should be noted that there is the same inevitable feature all Olight flashlights. Warrior X Pro will work with third-party batteries, but will charge only branded ones . And they, of course, are very expensive.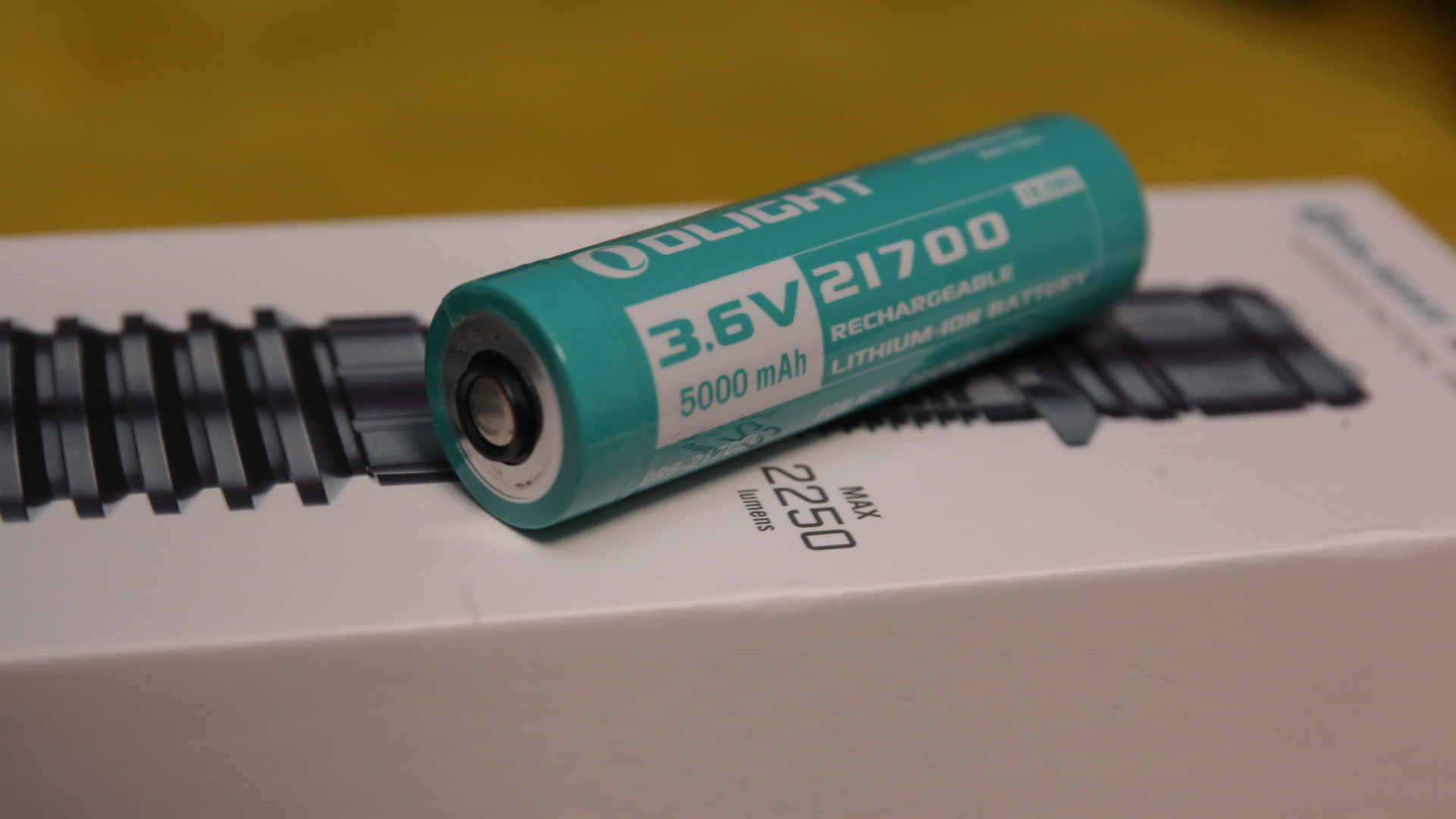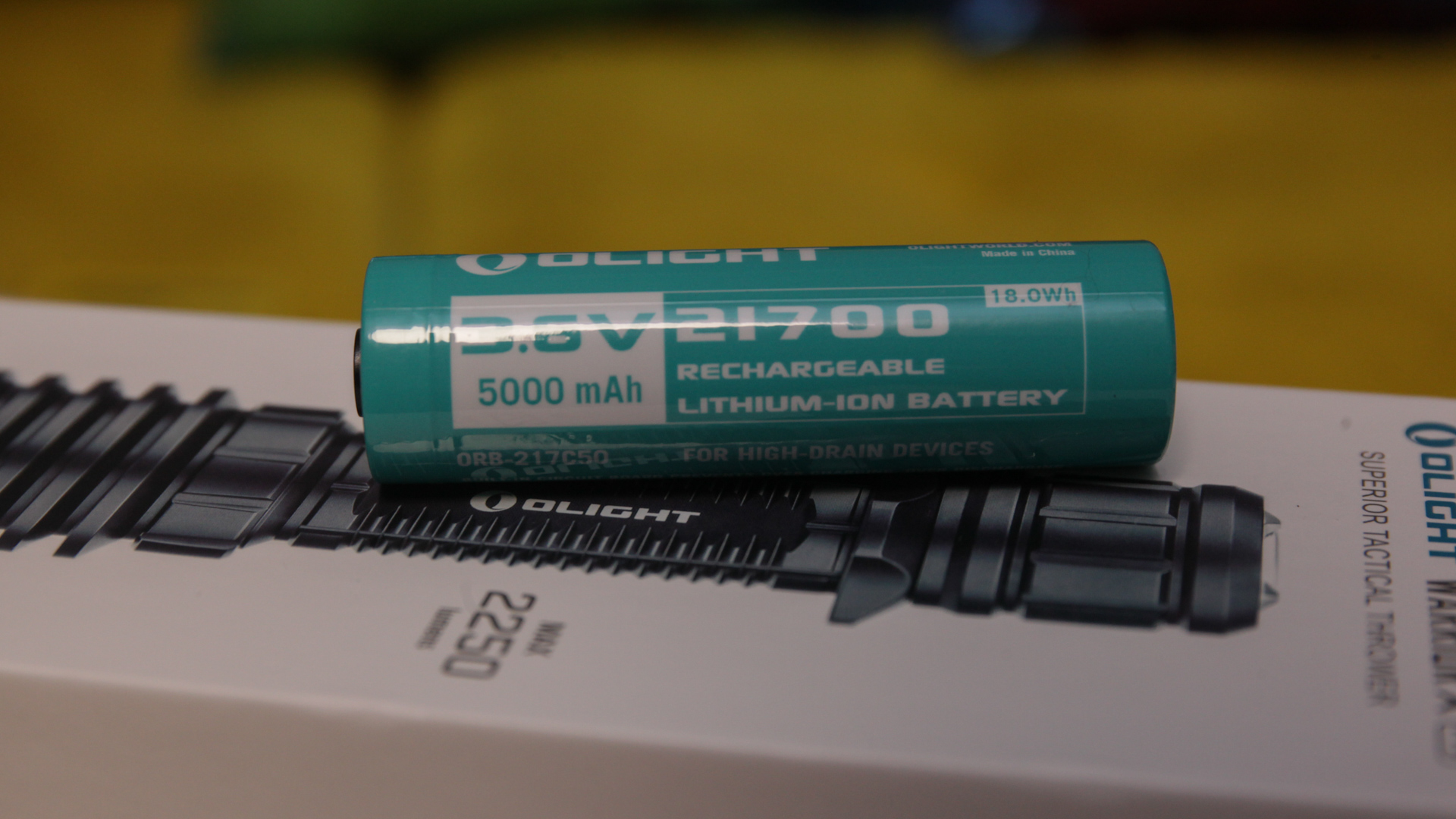 And if magnet charge plate is common, then the magnetic remote button surprised me pretty much. As a rule, if you mount flashlight under rifle`s barrel, then you need to unscrew the mount to use flashlight in hands. And if you unscrew it, then you need to switch remote button to usual tailcap. Olight made this task as easy as possible.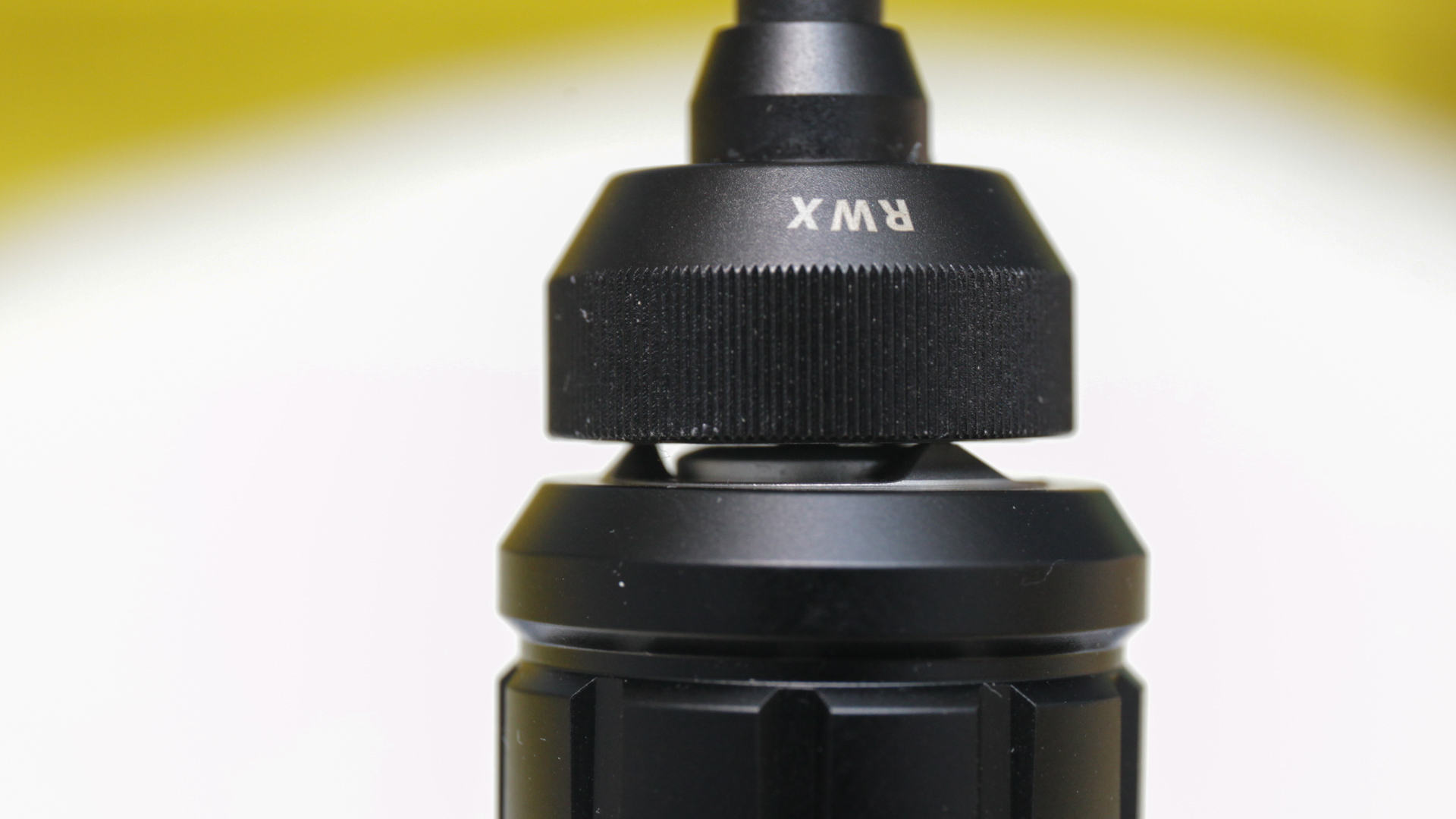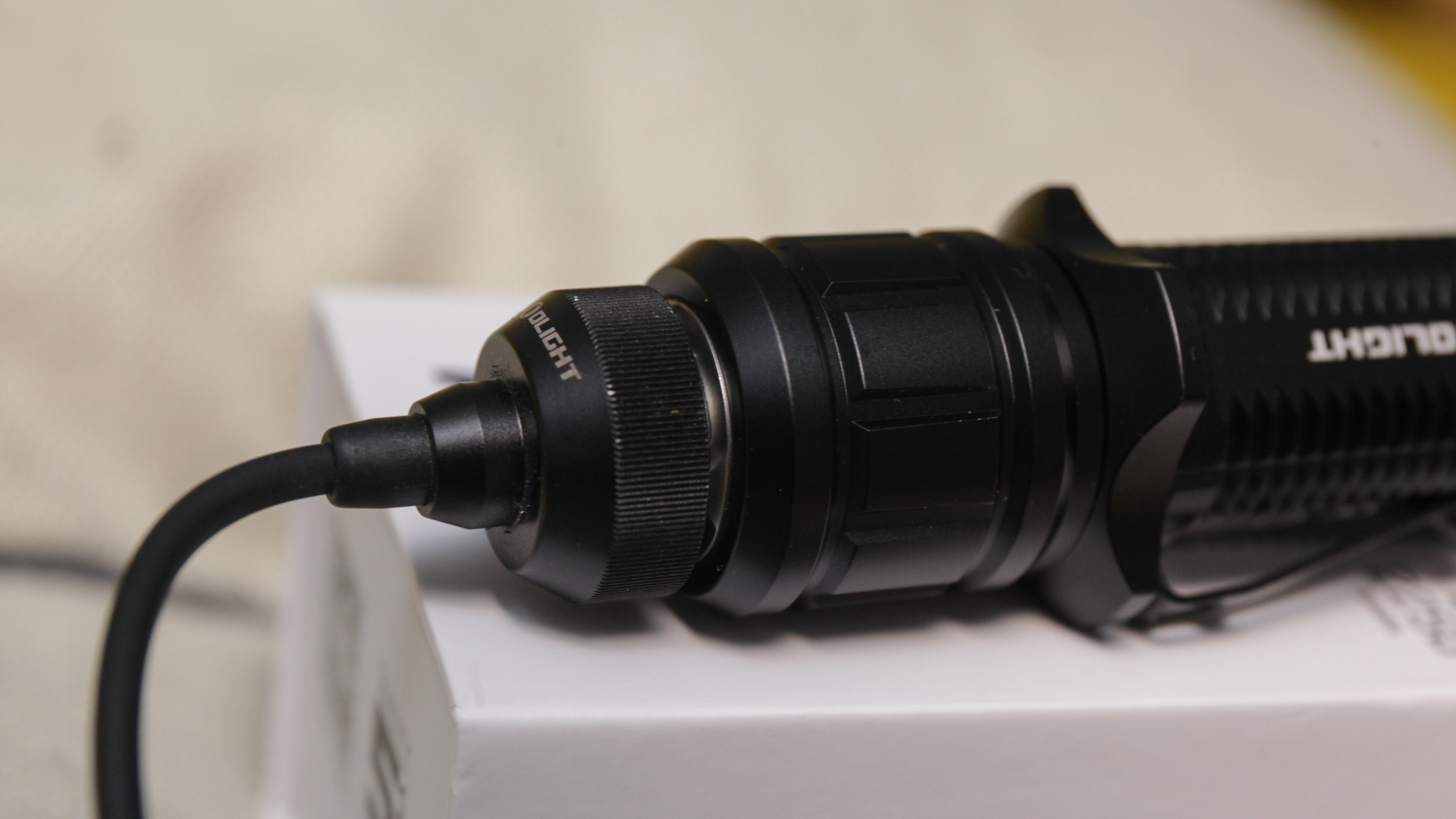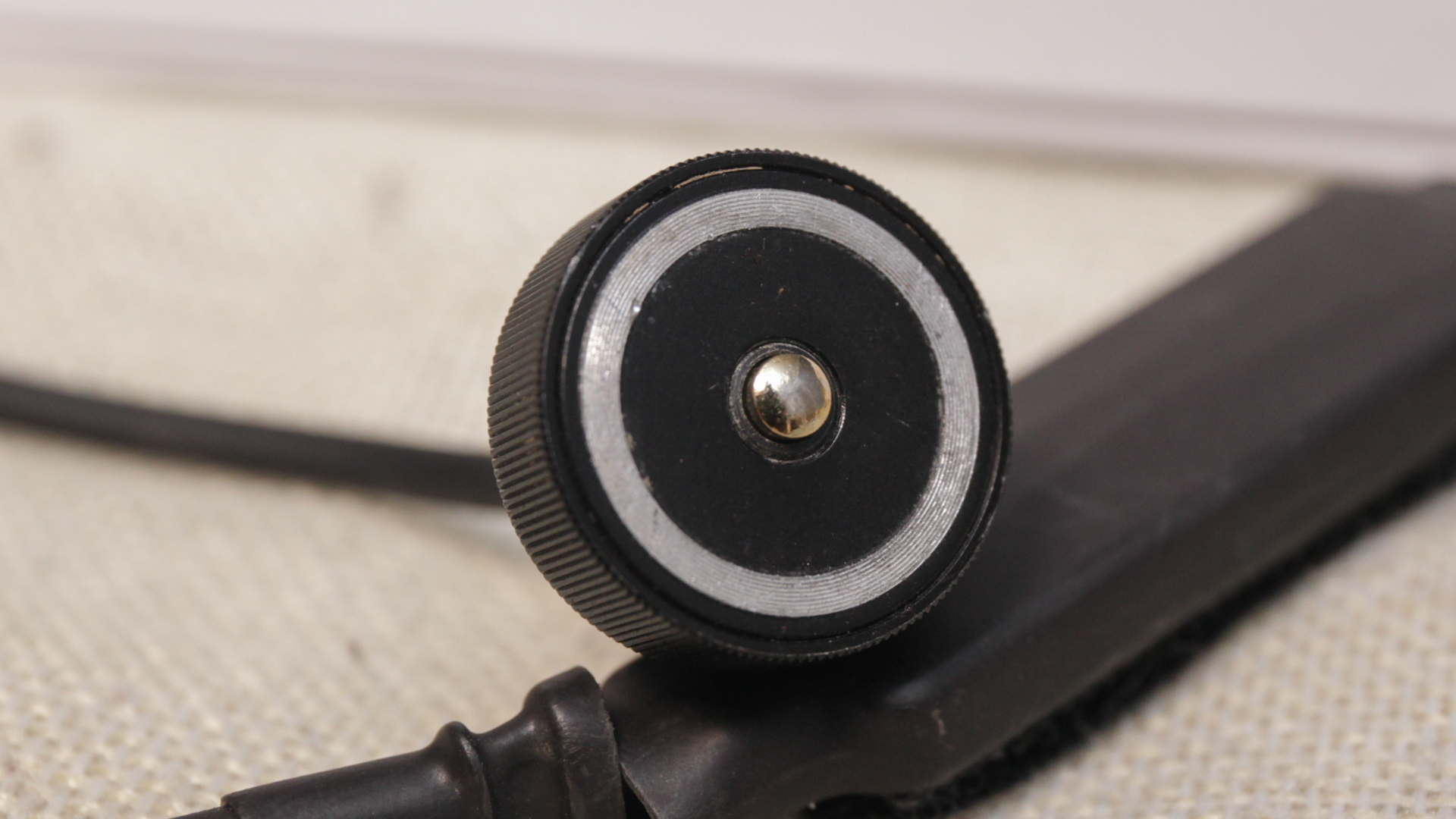 Firstly, they have the mentioned magnetic remote button, which fastens and detaches from the flashlight
Secondly – a magnetic underbarrel mount, which allows you to quickly remove the flashlight from the barrel. The mount, however, remains on the flashlight but still – even in this form it can be used.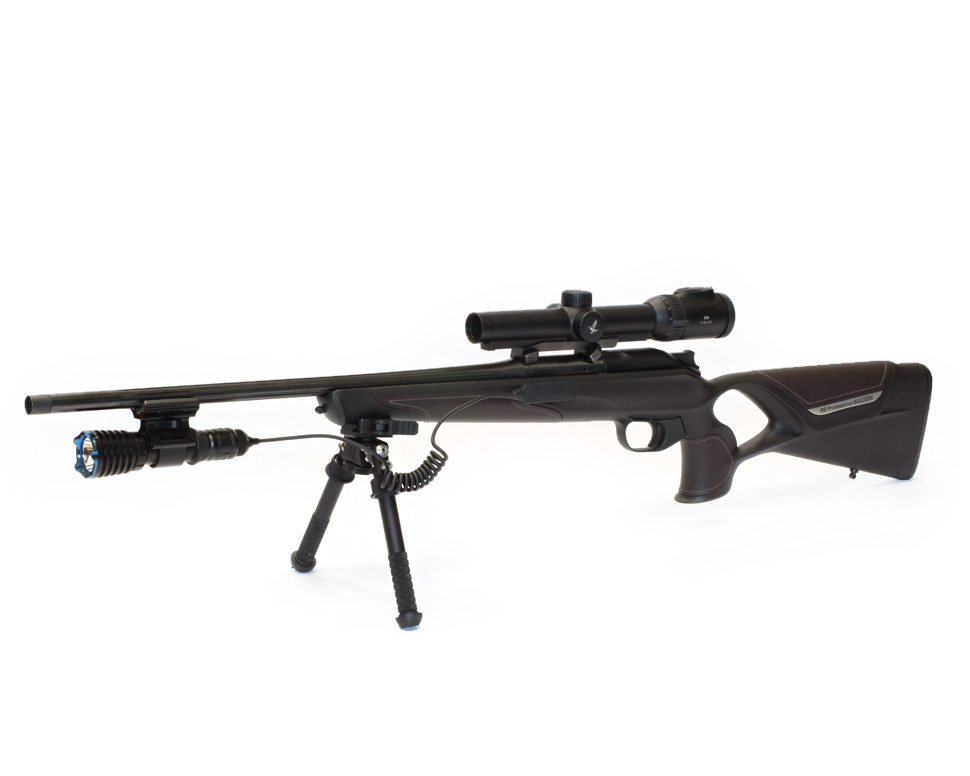 Of course, there are two springs. Usual one at the head, and spring-loaded contact plate at tail cap.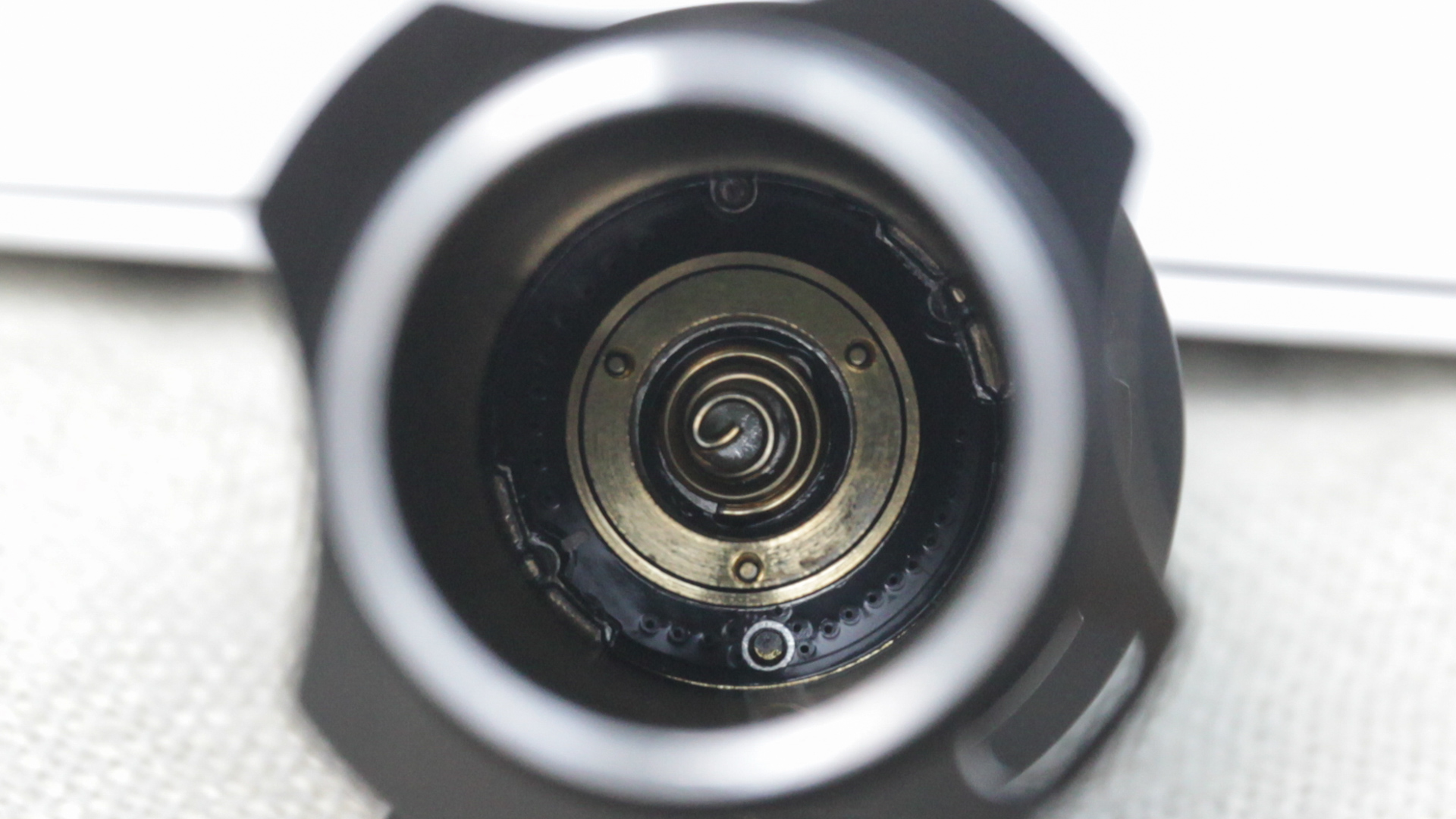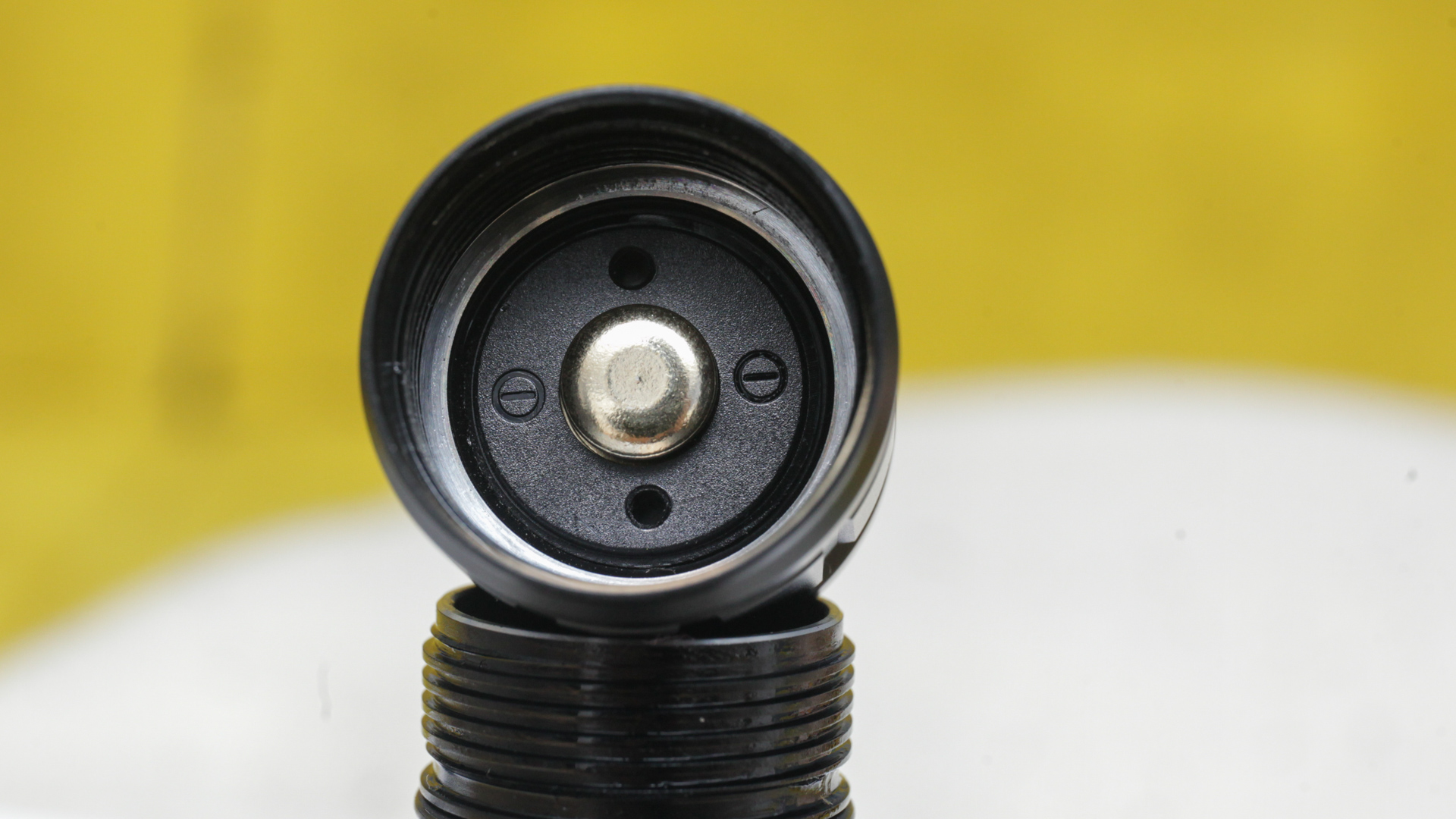 Thread is well lubricated. And here, too, there is something to note.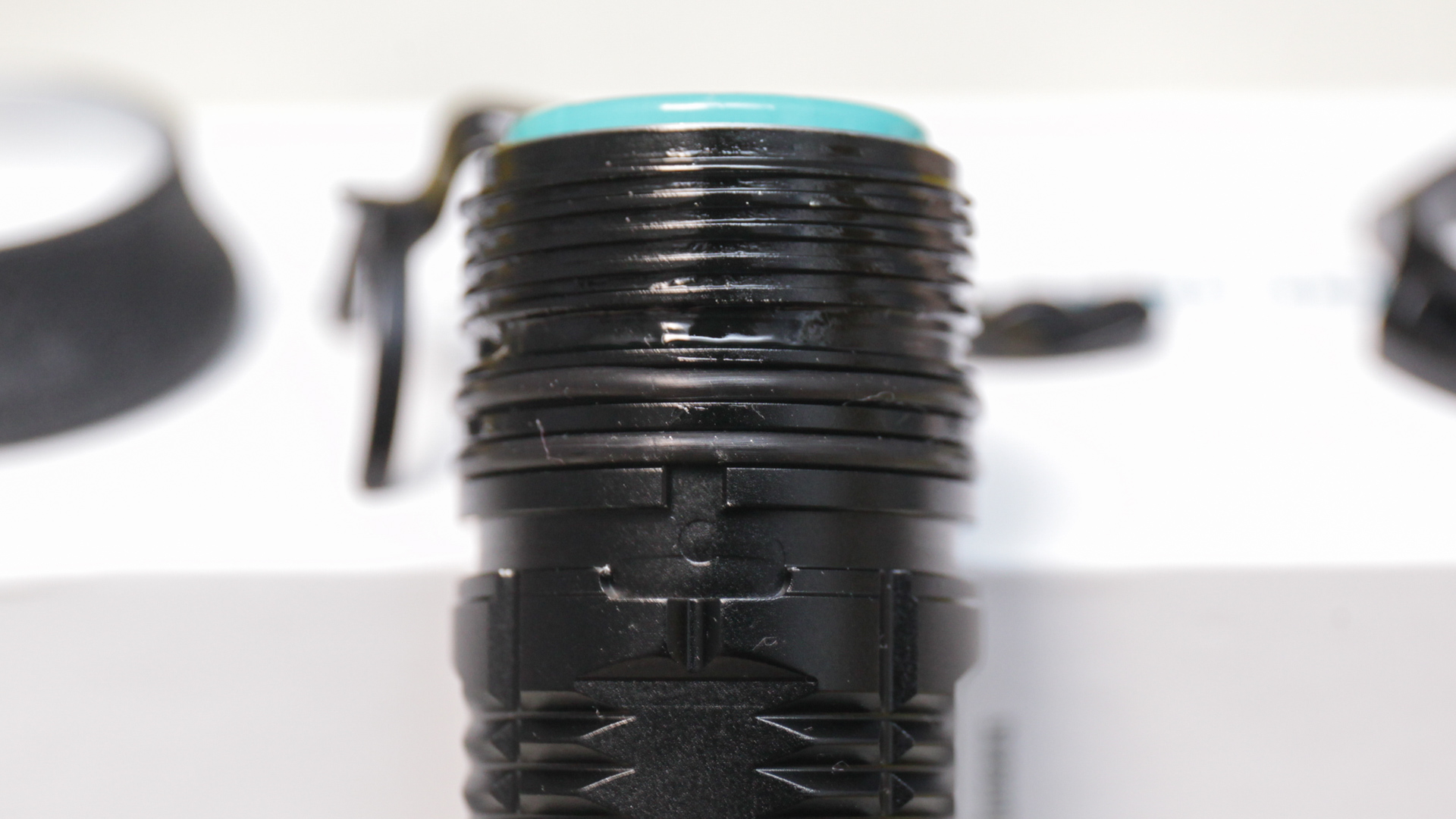 Firstly, the complete 4-sided grip ring can be replaced by a softer round one. Frankly, I did not feel any difference in convenience.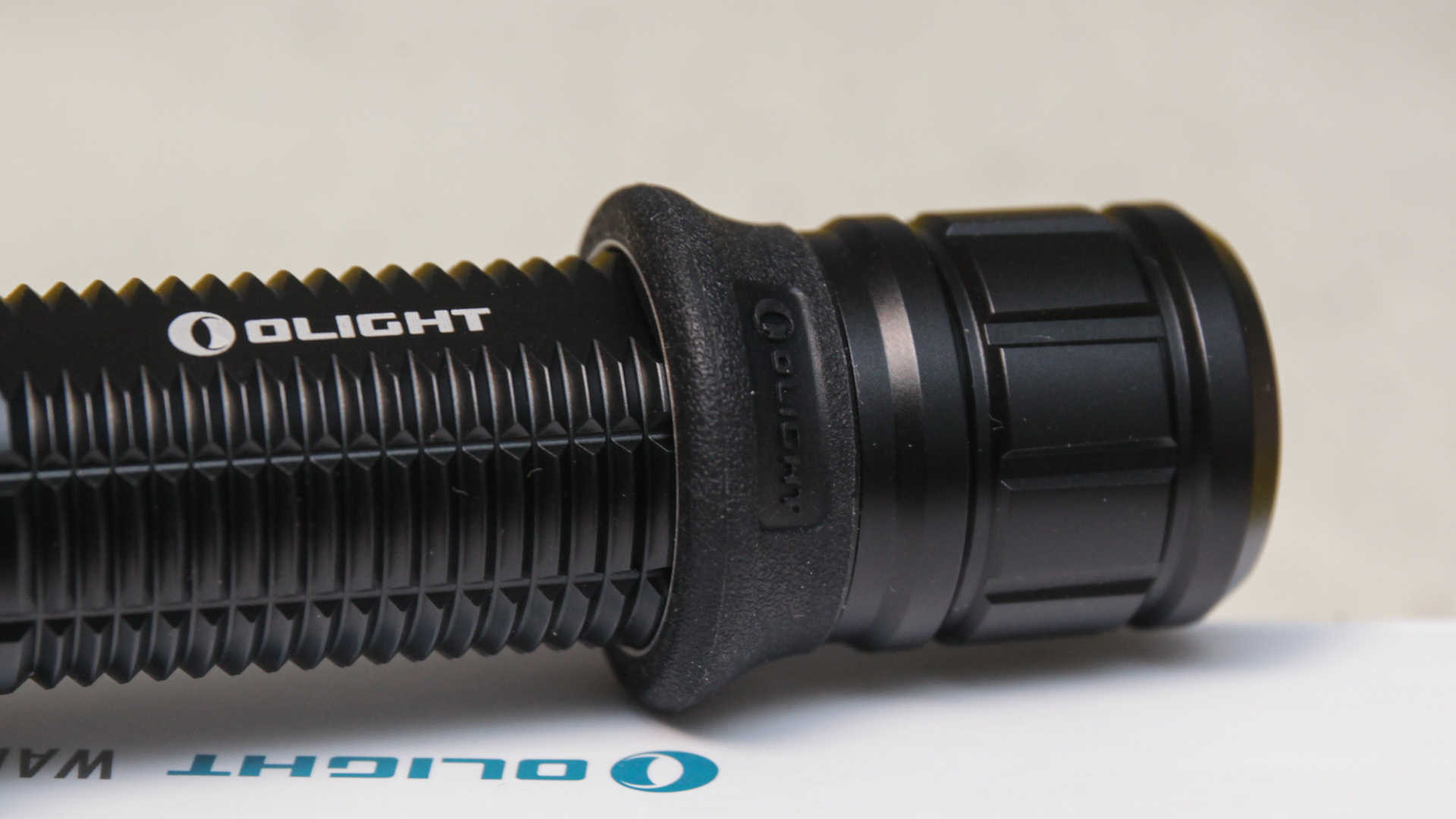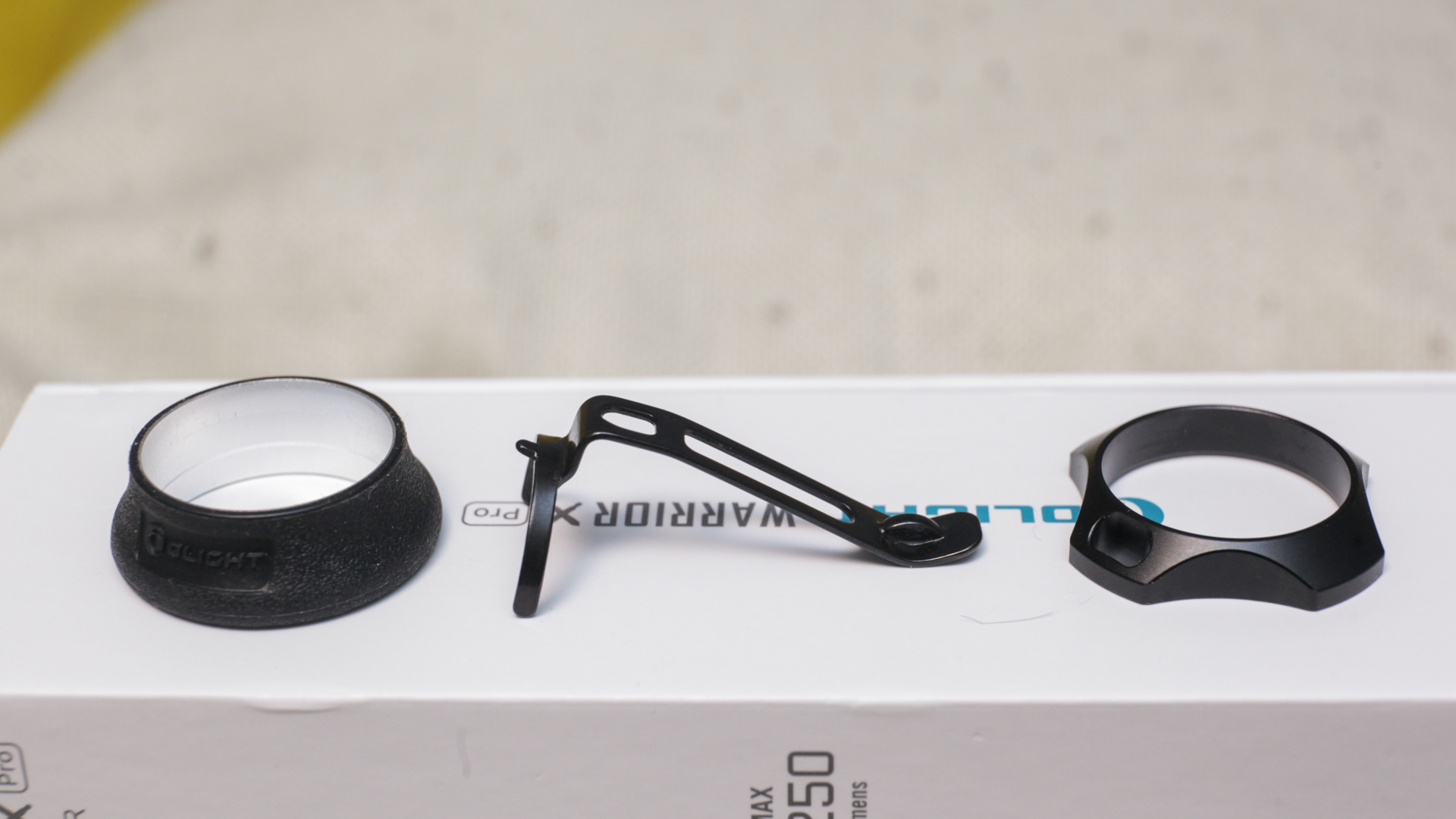 Secondly, clip does not rotate, as there is a corresponding pin and groove for it.

Knurling is very tenacious. Really. In Olight Perun, it's even deeper, by the way. The grip is definitely quite reliable and comfortable.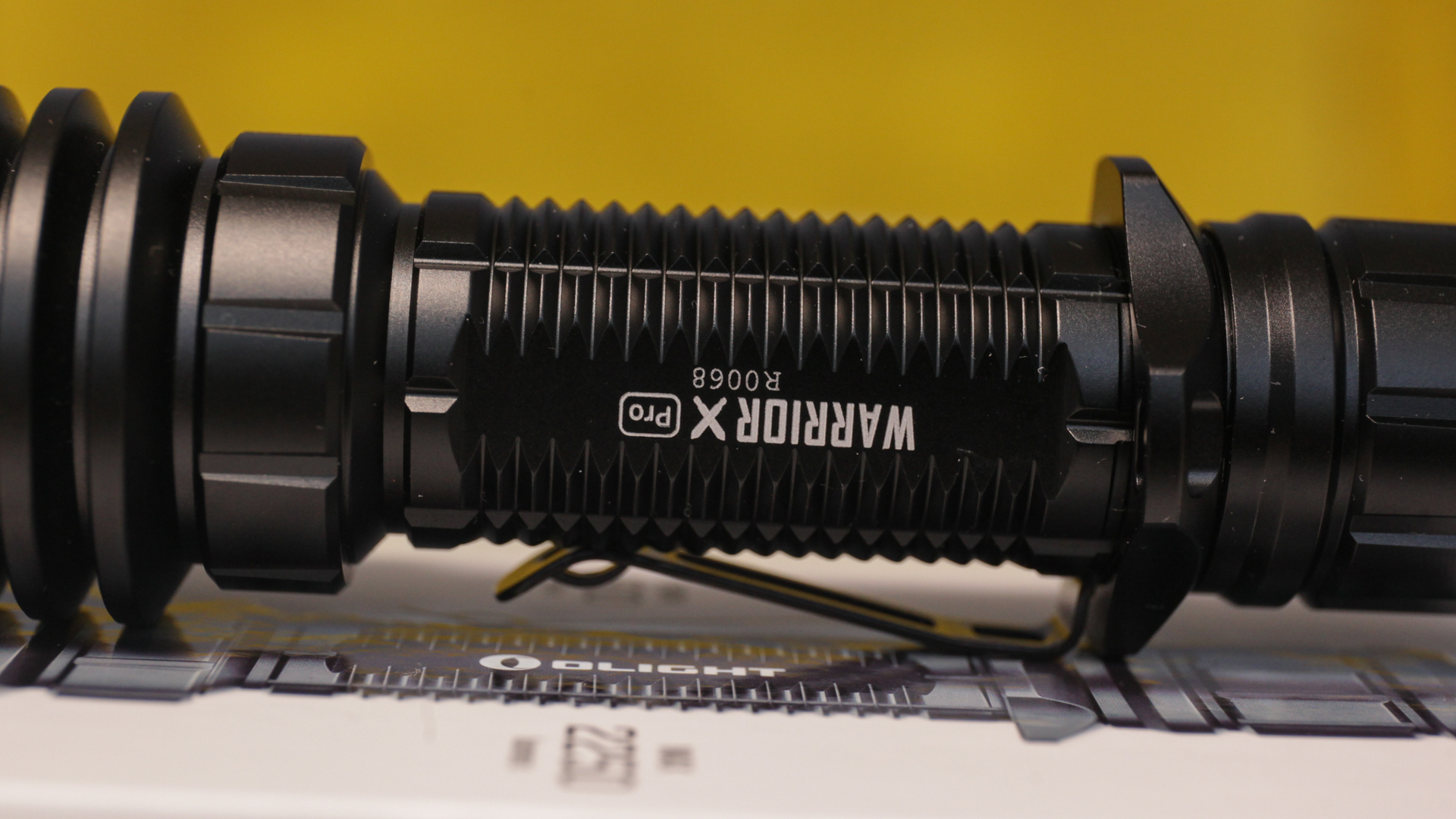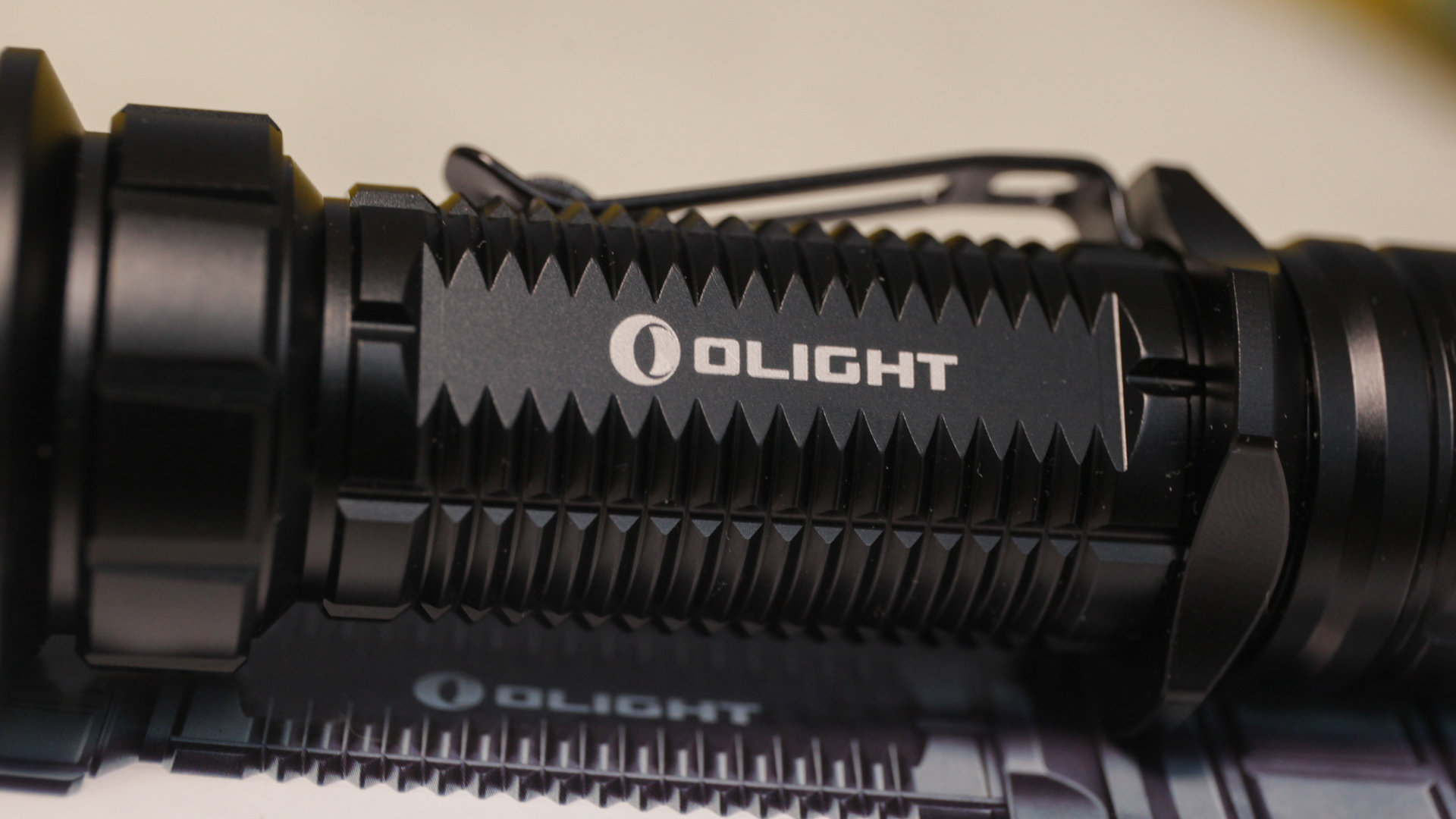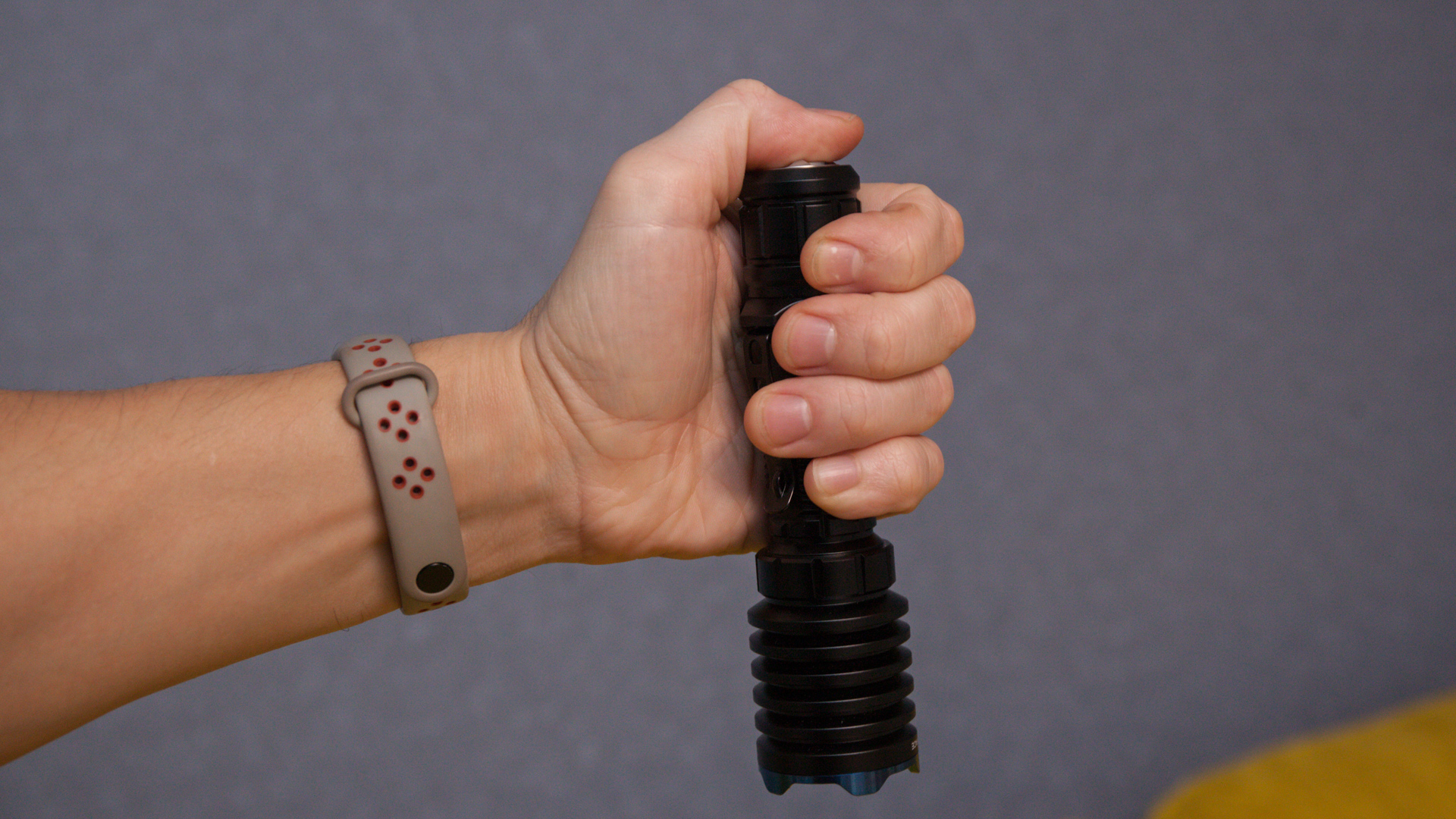 Cooling fins match the knurling, very deep and numerous. Here everything is maximized for a flashlight with such dimensions. It looks awesome.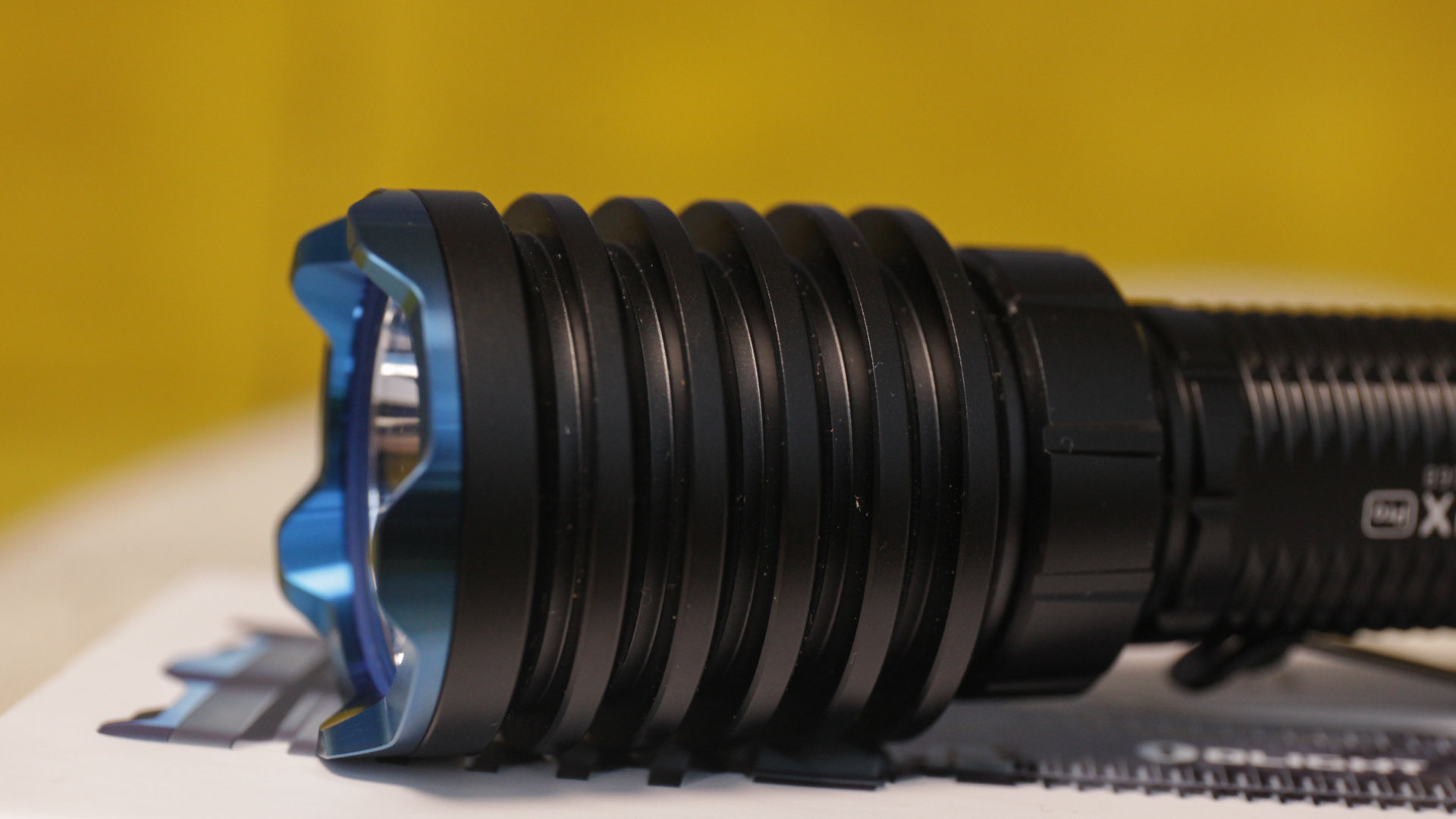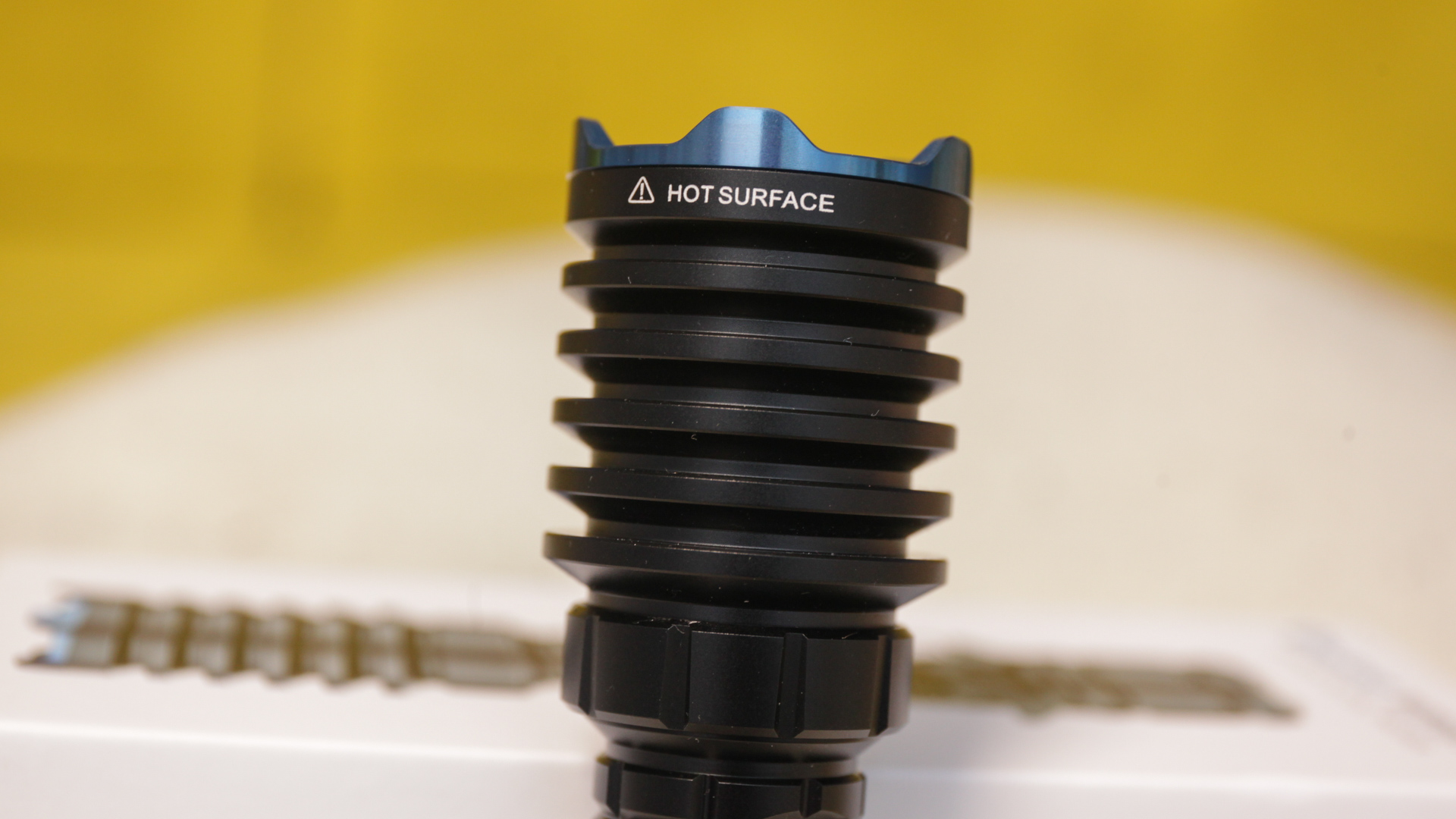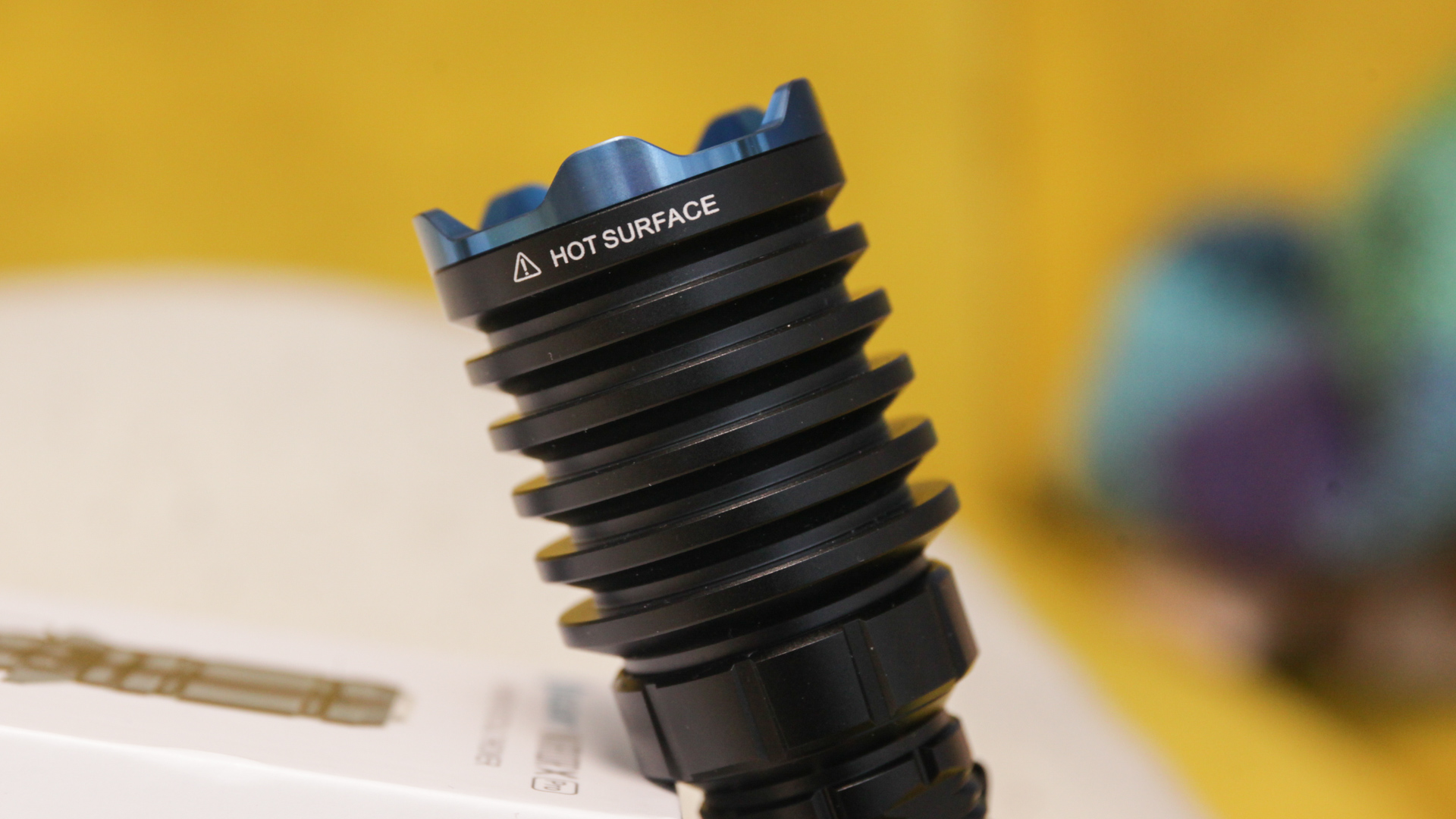 Bezel is agressive and made in signature Olight azure style and, of course, glued.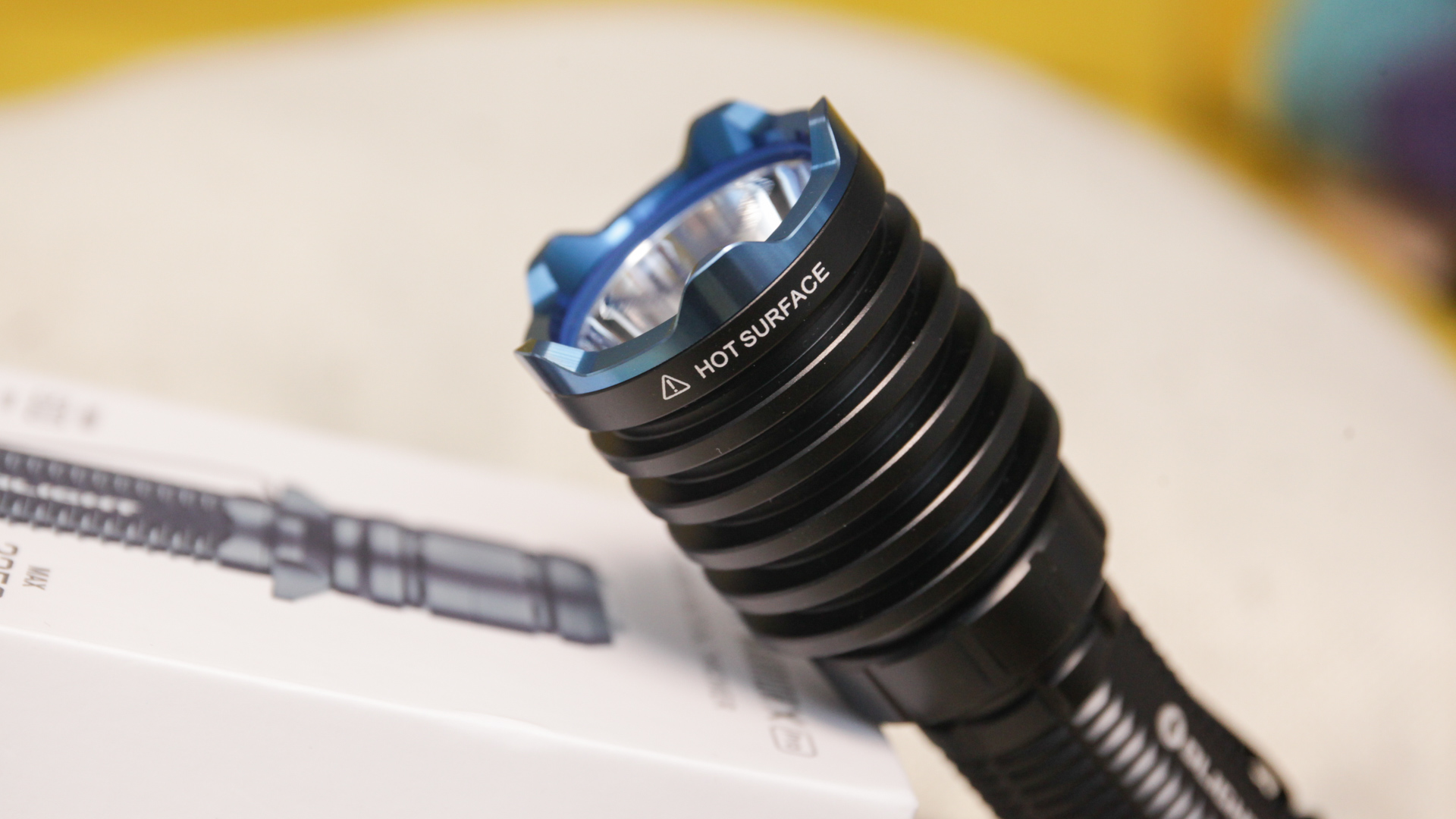 Toughened glass with AR coating – standard. Underneath is a smooth reflector with an XHP35 HI at the bottom. I can not fail to note that in my case the LED was slightly out of center, which is surprising for Olight, famous for the excellent quality of their flashlights.
!https://www.ixbt.com/live/uploads/images/original/04/96/13/2020/02/28/b9...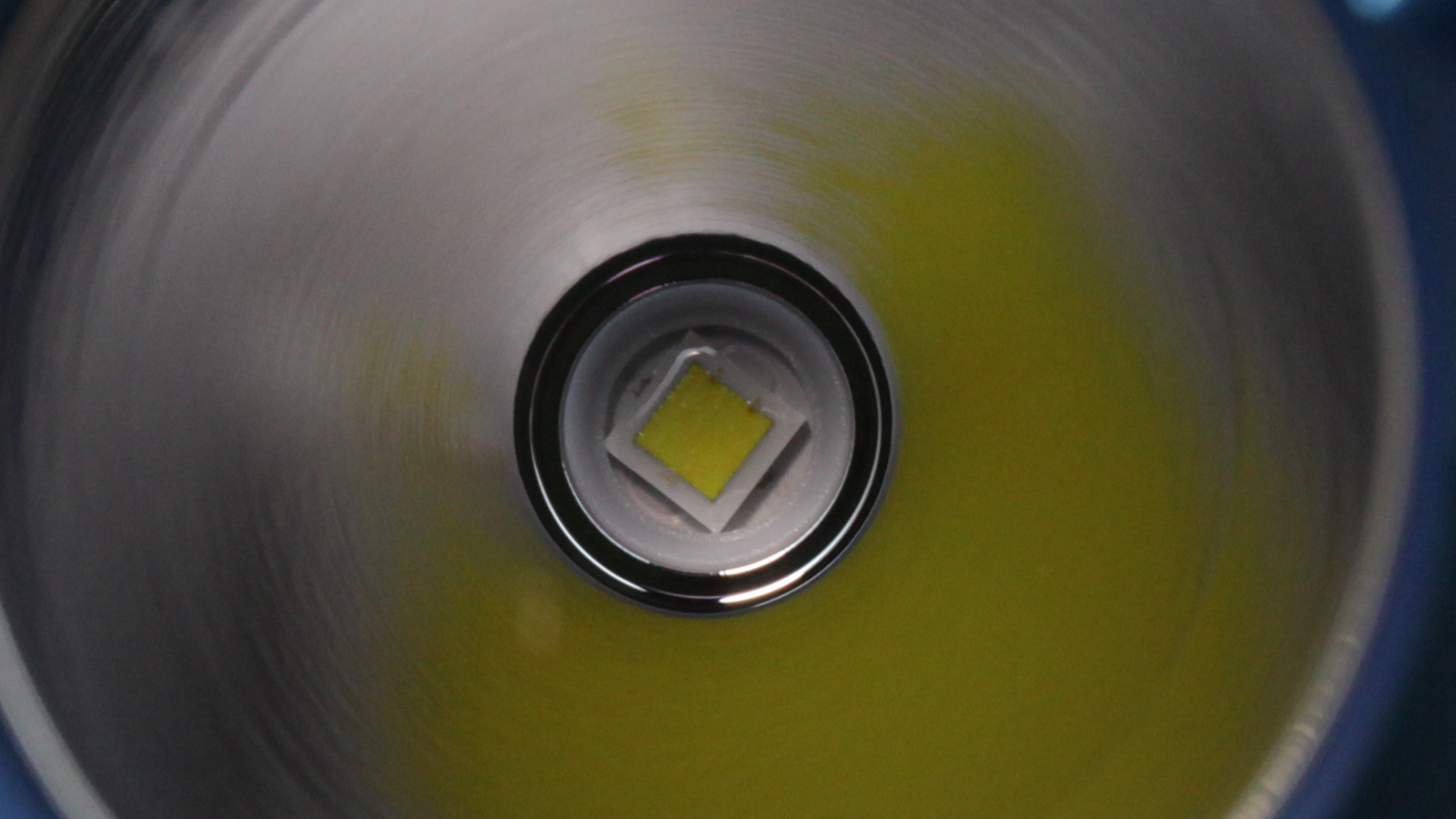 That's all. As said at the beginning, flashlight has an excellent appearance. There are no complaints about the it, it is worth to expect typical Olight high-quality workmanship. Although LED was slightly out-of-center.
UI
It is quite specific. There is two-level button installed, when pressed lightly, Low is activated, when pressed all the way – High. Let me remind you that there was also a strob in previous version
The second important point – the vibro motor signals the discharge!
How the Olight Warrior X Pro shines
Quite a nice neutral light, according to light distribution – the usual long-range piercer.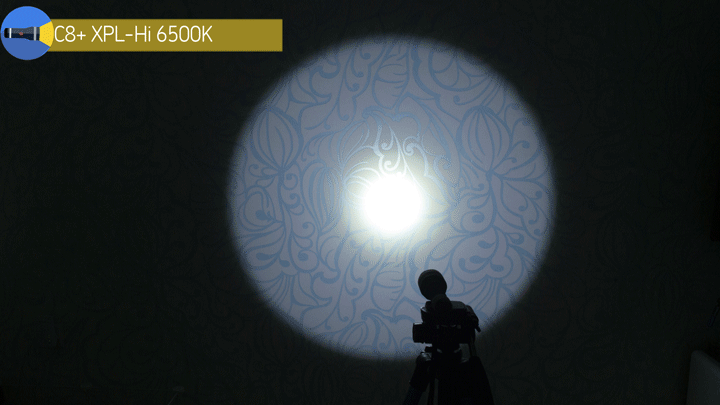 High is well stabilized after a stepdown, you can count on an hour and a half with a decent brightness of about 1000 lumens. Stepdown is usual here, thermal .When cooling, you can activate High again at the same level. Whithout cooling you cannot get high level again, until flashlight coold down little bit.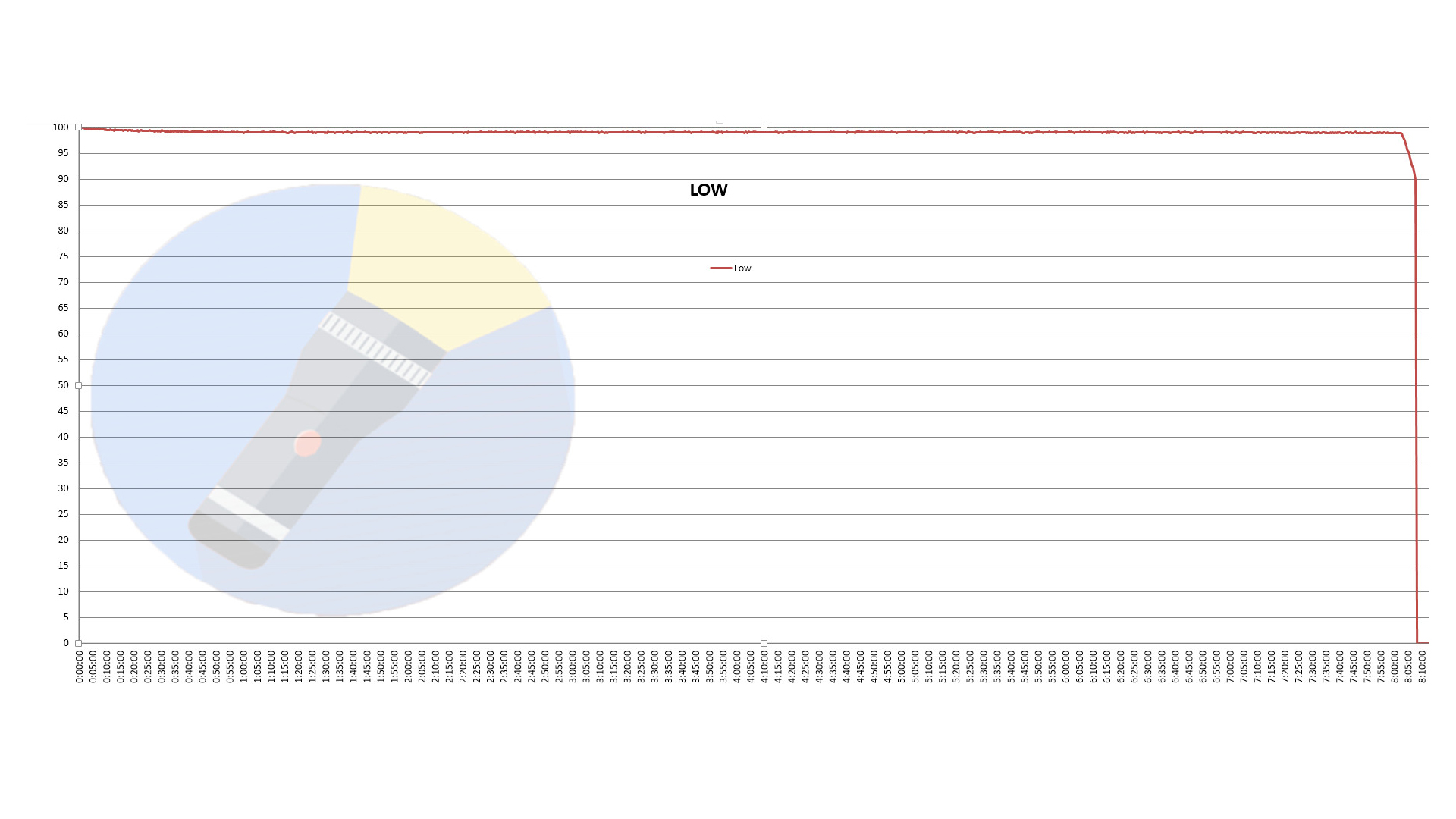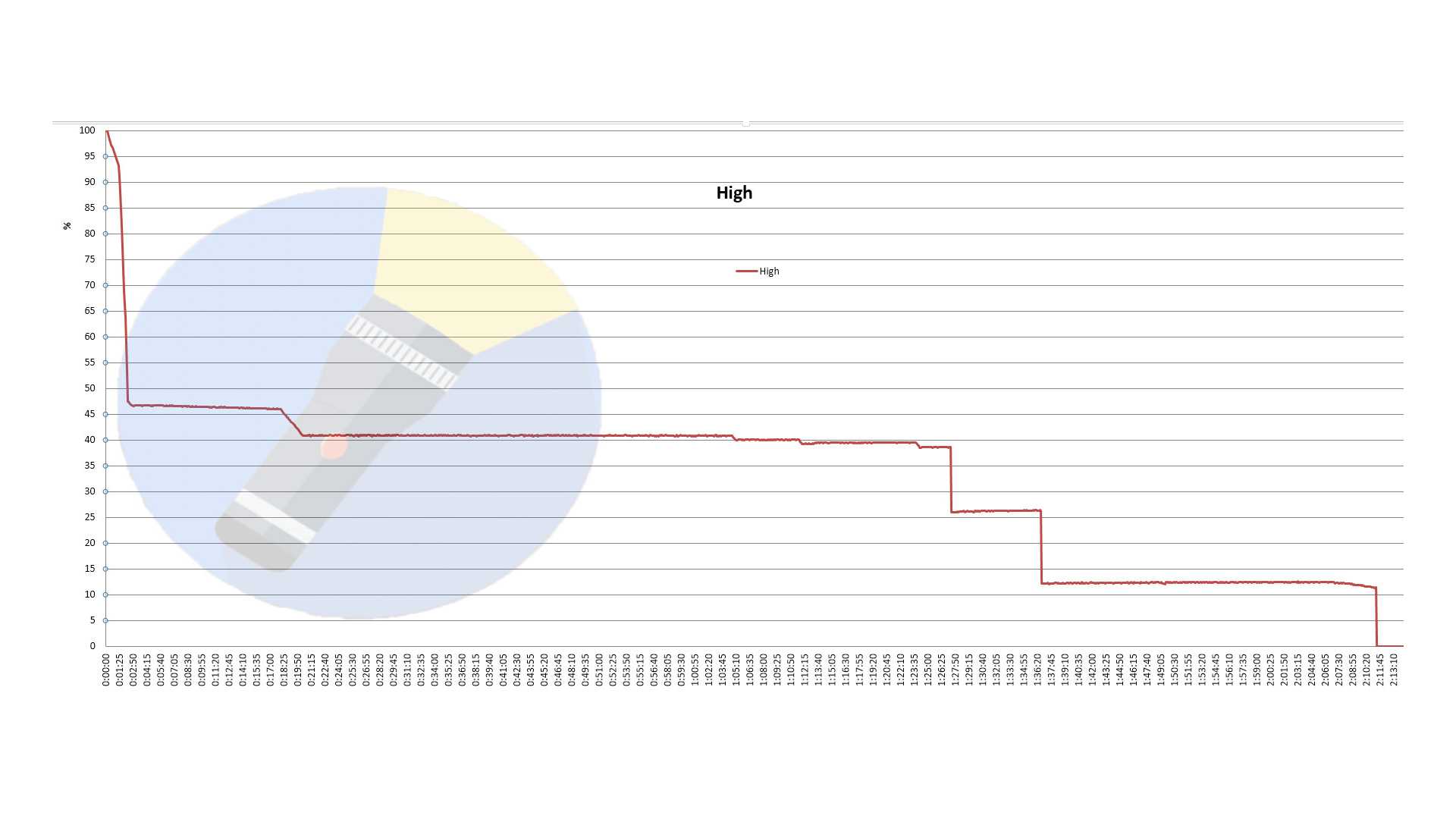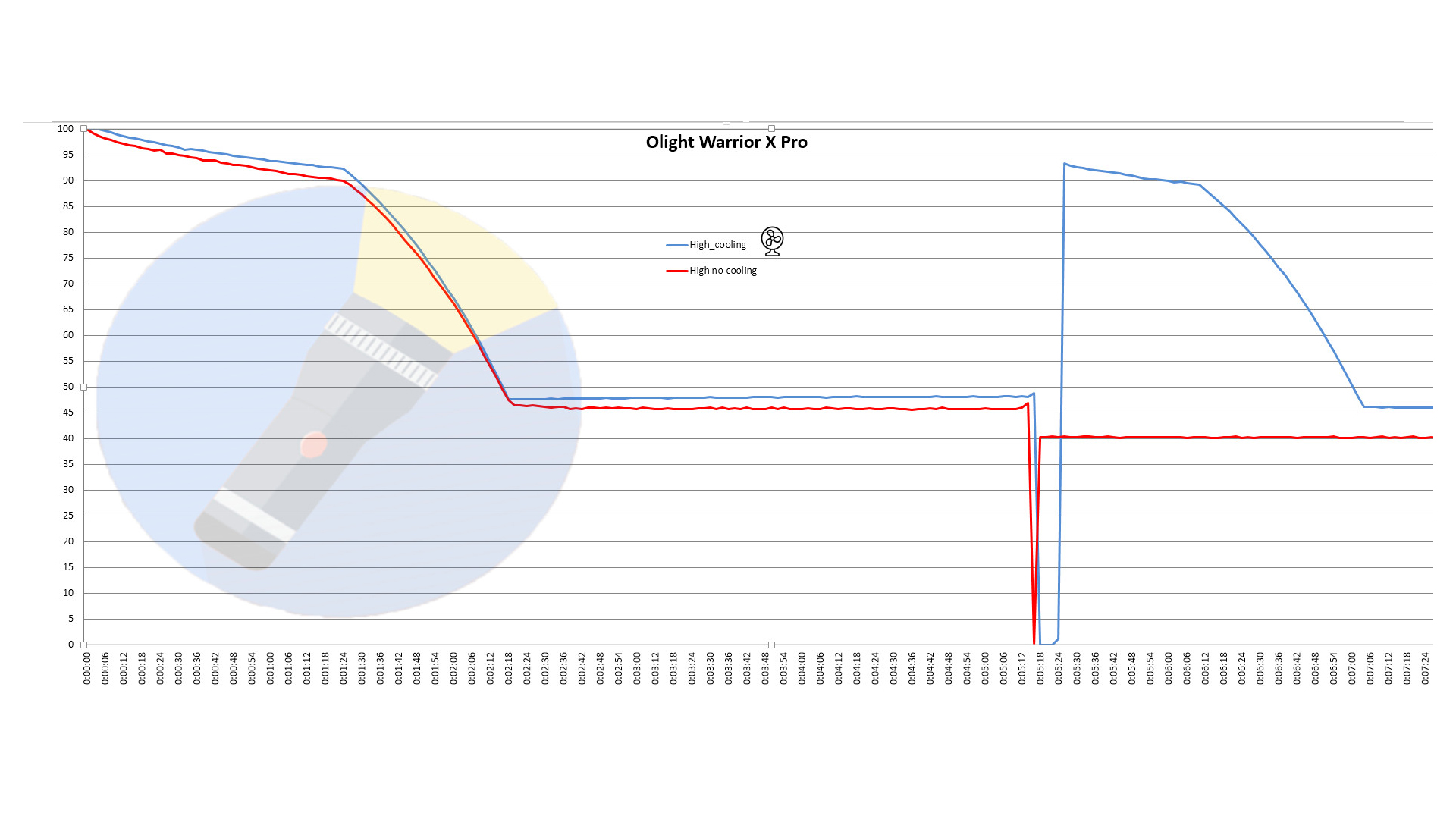 400m
!https://s5.gifyu.com/images/720_4005b537ea1a18aee11.gif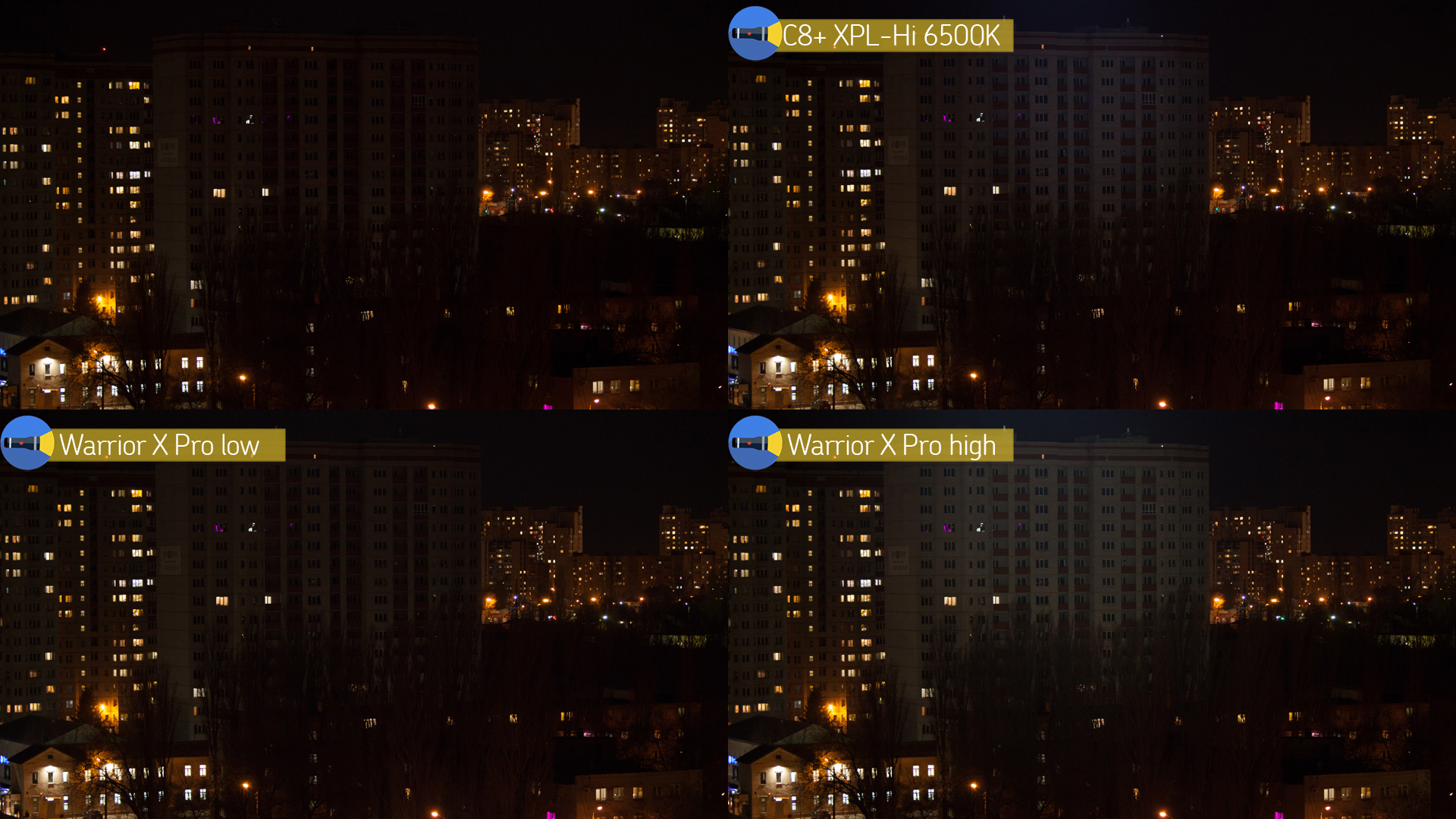 As far as I understand the specifics of using such a flashlight, there is no need in constant long work in high mode The main light here is Low, which is enough to see things around in like 50m radious. And, when necessary, – press the button and shine really far ahead. You can detaily illuminate things at at least 400m radius. The limit, I think it will be 700 meters.
The video review of Olight Warrrior X Pro contains more visual examples of how this lamp shines.

Overall impressions
Olight Warrior X Pro is a specific flashlight. It has only two brightness modes. For this and weak sidelight, such a lamp will be not convenient for everyday use. Actually, it was not created for this. This flashlight was made for hunting and similar situations. And here I do not see any functional flaws. Well,u get throw, instand access to both modes and remote magnetic button. And in each of modes perfectly works at it`s distance. Light is NW – which is rare for throwers. Ther is good stabilization.
After a stepdown from turbo, the flashlight switches to something like 1000 lumens, which makes it possible to use it as an ordinary pocket-rocket thrower
The flashlight itself has an excellent, thoroughbred appearance. 21700 power will allow you to count on a long rutime. Unfortunately, traditionally built-in charge works only with branded Olight batteries. But at least you can use others one by charging them in external chargers. Let me remind you that the new Nitecore models are not so friendly.
The price, only two modes and the light far from EDC make this flashlight, as I said, quite specific and niche, it is not for a wide audience. But if you understand what to expect from such a model (and here, I hope my review helped) and that's what you need, then I think that the flashlight will not disappoint you.