Received these cells past 13th of April, purchased from the "famous" AliExpress store number 217753 (dubbed liitokala Official Store). Received two slightly different
cells in wrinkled yellow wraps.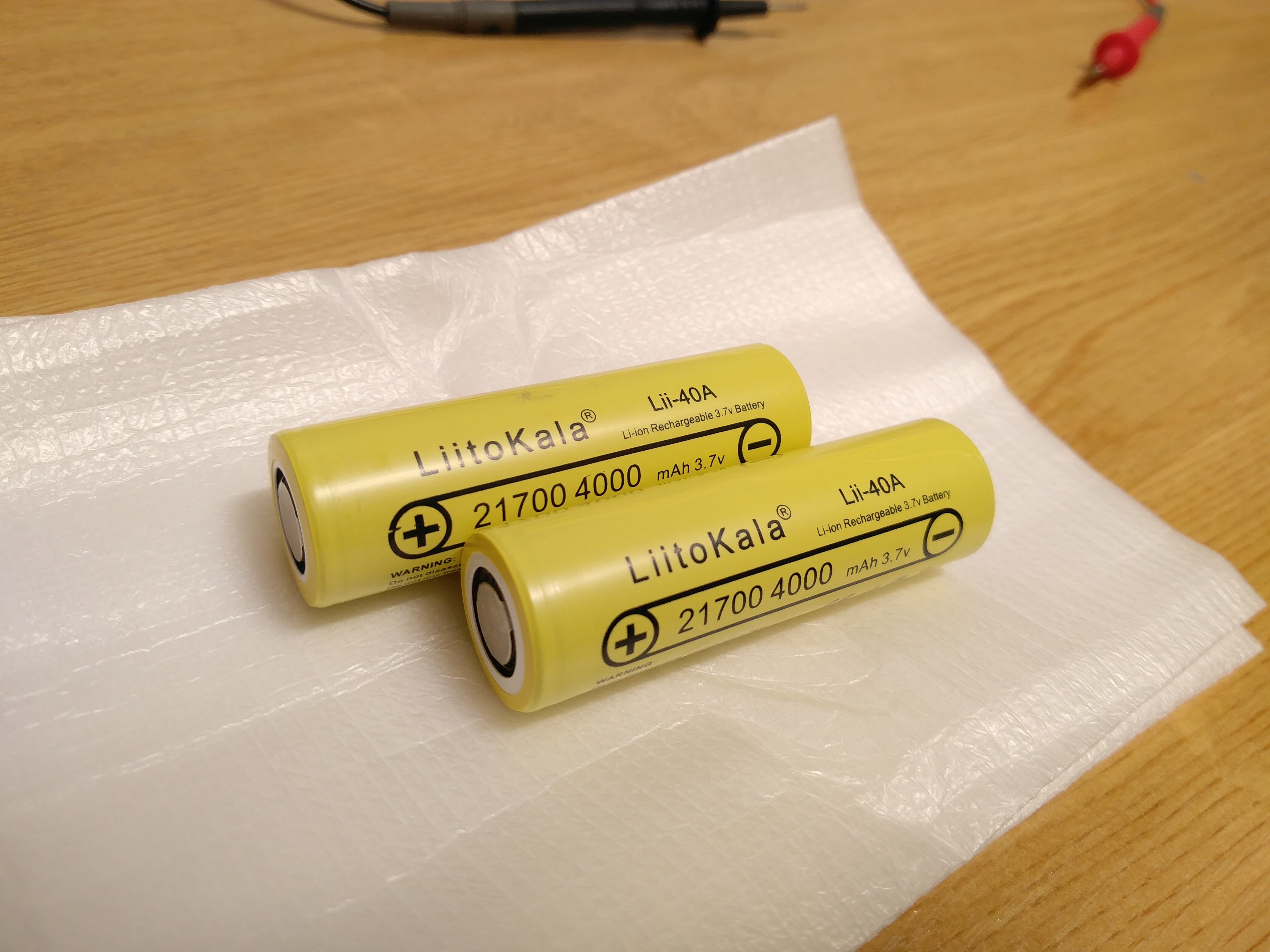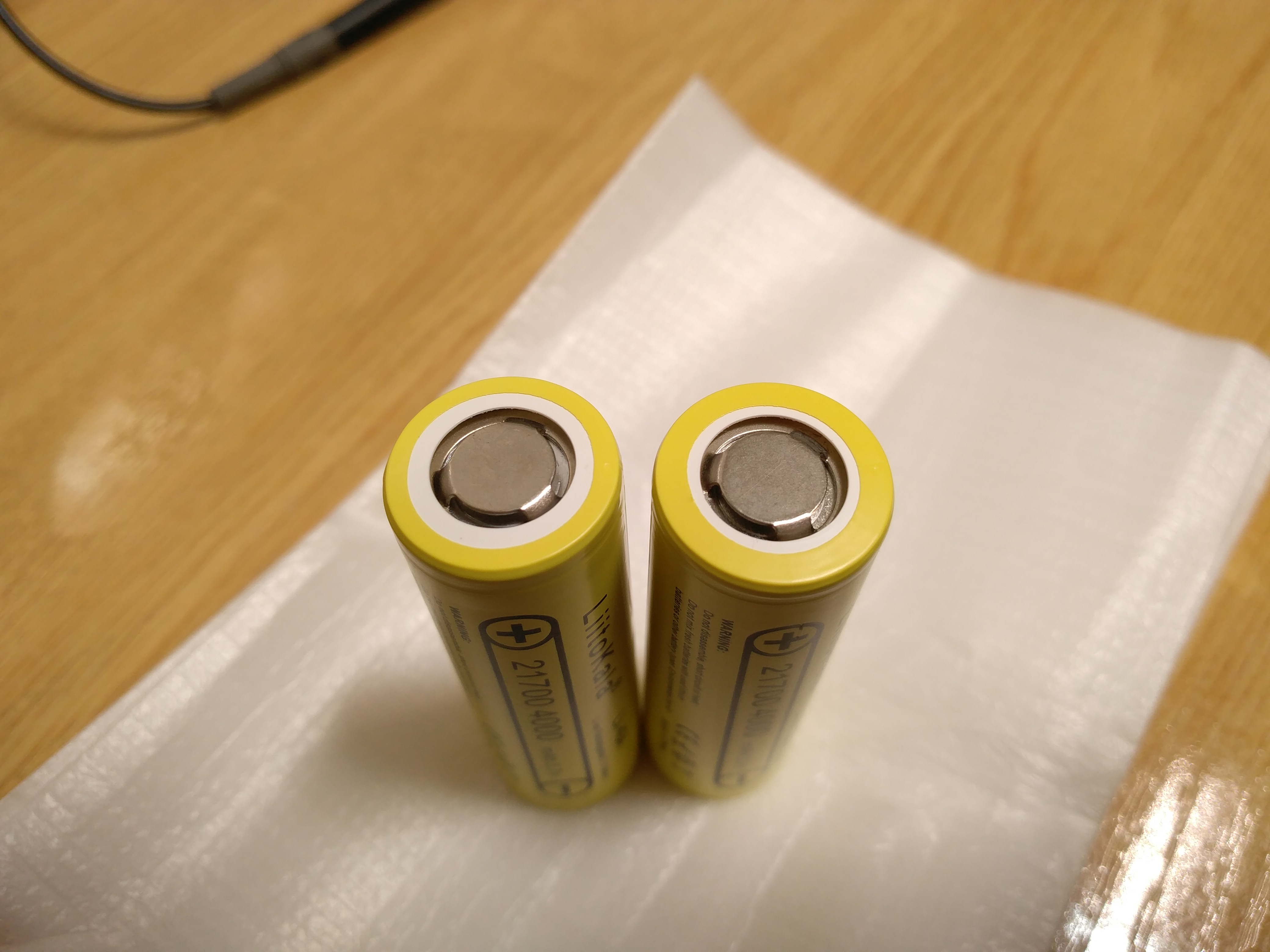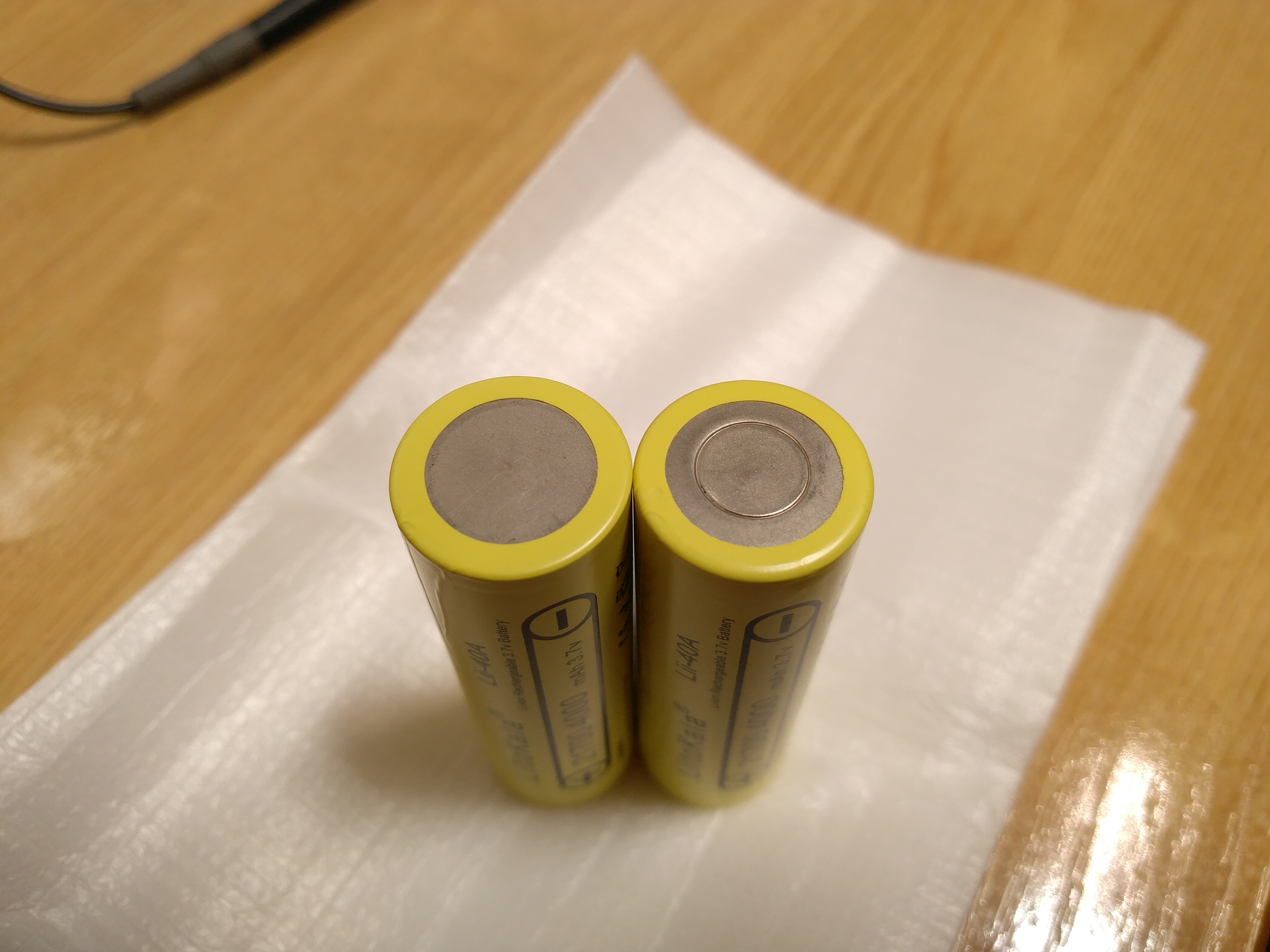 Measured cell dimensions with cheap 0.1 mm accuracy (?) Aneng caliper:
Ø21.2 - 21.3 mm and 70.4 mm long for the ringed bottom cell.
Ø21.2 - 21.3 mm and 70.6 mm long for the flat bottom cell.
I charged the cells with the help of my modified Lii-100B, with filed
rail tops:
Discharge test done at 1 and 5 A in my EBD-M05 battery tester, at 19 - 20 °C. Drum roll: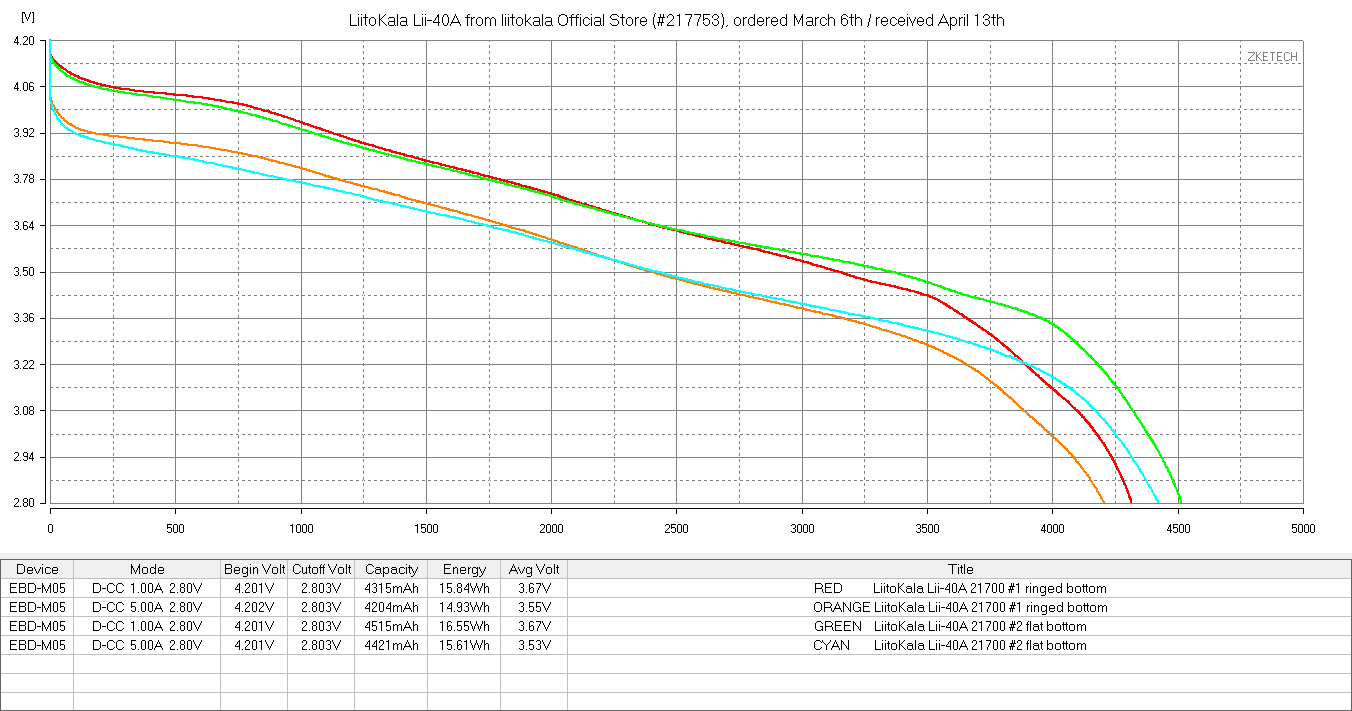 Wellp, the evidence can clearly be seen. There is a slight internal resistance and capacity difference. Ringed bottom cell is probably a 3C continuous cell, and the higher capacity flat bottom one maybe a little lower.
Where do these come from? Their tops are very lookalike, so same OEM nearly for sure. But other than this… ¯\_(ツ)_/¯
Comments:
Bought the cells very cheap, €5.32 for a pair. Not very professional to use different cells under the same wrap, this is what we get with shoddy rewrappers.
Edited to say that, after checking again HKJ's Lii-40A test values in his comparator, I can clearly see he obtains better values than me in his setup. I know they're not the same cells, but I have obtained curves from similar cells to those tested by Henrik and I can see my test setup causes a higher voltage drop in the cells with the same theoretical current load. I wonder if room temperature is the key here. 

Mon, 04/20/2020 - 00:26
—
Deleting a just published post causes the forum thread answer notification to fail. Thus, if you need to change your just published post, edit it. Thanks.
Please avoid fully quoting lenghty posts, namely with nested quotes. Trim quotes down to the essential. Helps with neatness and legibility. Thanks.
I recommend saying no to Covid vaccine. Listen to your soul.
Keanu Reeves may need your help. Join his Telegram channel here.