After releases of 14500 powered Skilhunt M150 and revisited version of Skilhunt M200, it would be logical to expect that significantly brighter Skilhunt M300 would get significantly more capacious 21700 battery. For some reason, manufacturer decided to keep the same 18650 battery for this model. Be that as it may, Skilhunt M300 turned out to be good and entertaining model. so, here is my review of Skilhunt M300 in its less bright, but throwy version.
You can buy Skilhunt M300 at ALIEXPRESS
BANGGOOD
AMAZON
OFFICIAL PAGE the model.
_LED: CREE XHP35 HD / HI
Max output:
HD: ANSI 2000 Lumens
HI: ANSI 1700 Lumens
Max runtime: 30 days
Max beam distance: HD: 219 meters HI: 293 meters
Max peak beam intensity: HD: 11500 cd HI: 21500 cd
Waterproof: IPX-8
Impact resistant: 1 Meter
Battery: 1 × 18650, 2 × CR123A
Rated Range: 2.7V ~ 8.4V
Dimension: Length 111 mm / 4.37 inch
Head diameter 28 mm / 1.19 inch
Body diameter 23 mm / 0.9 inch
Weight: 72.5 g / 2.56 oz (without battery)
Accessories: User manual, Spare O-rings, Lanyard, Clip, Magnetic Charging Cable._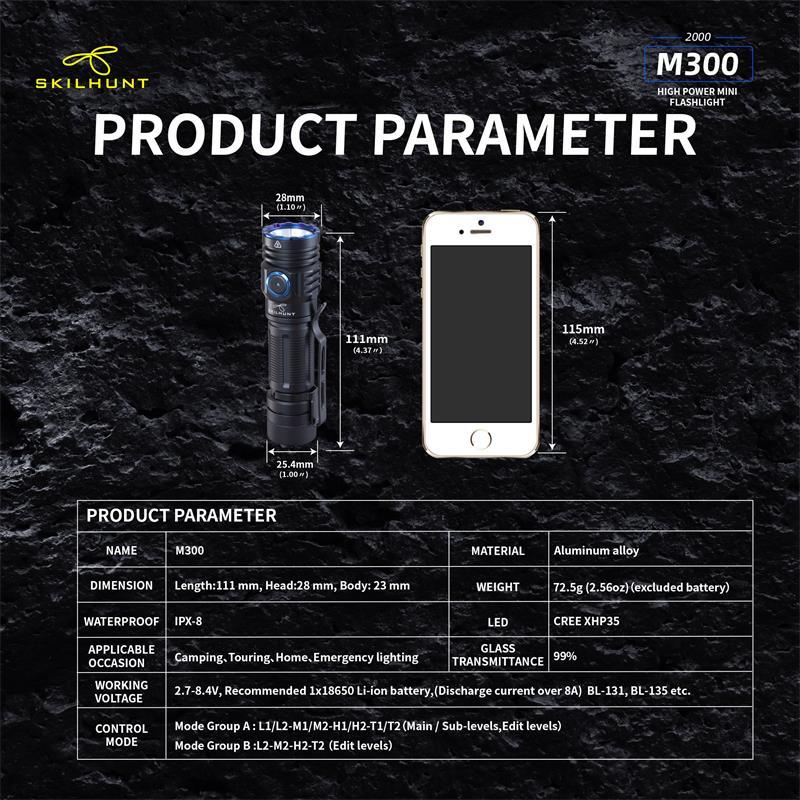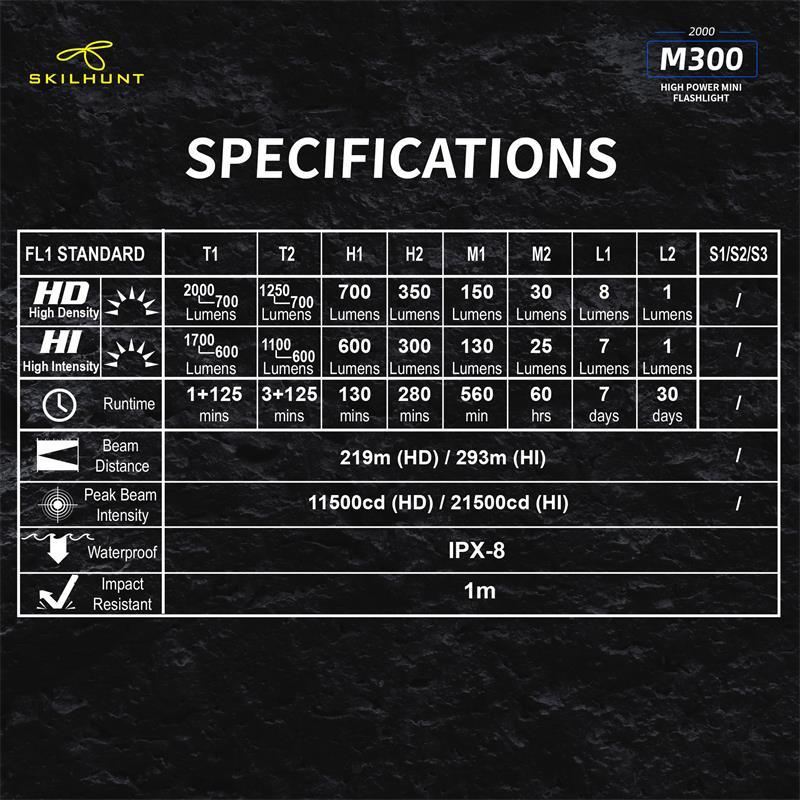 PACKAGE ANDAPPEARANCE
A white box with a good design, it is quite suitable for a gift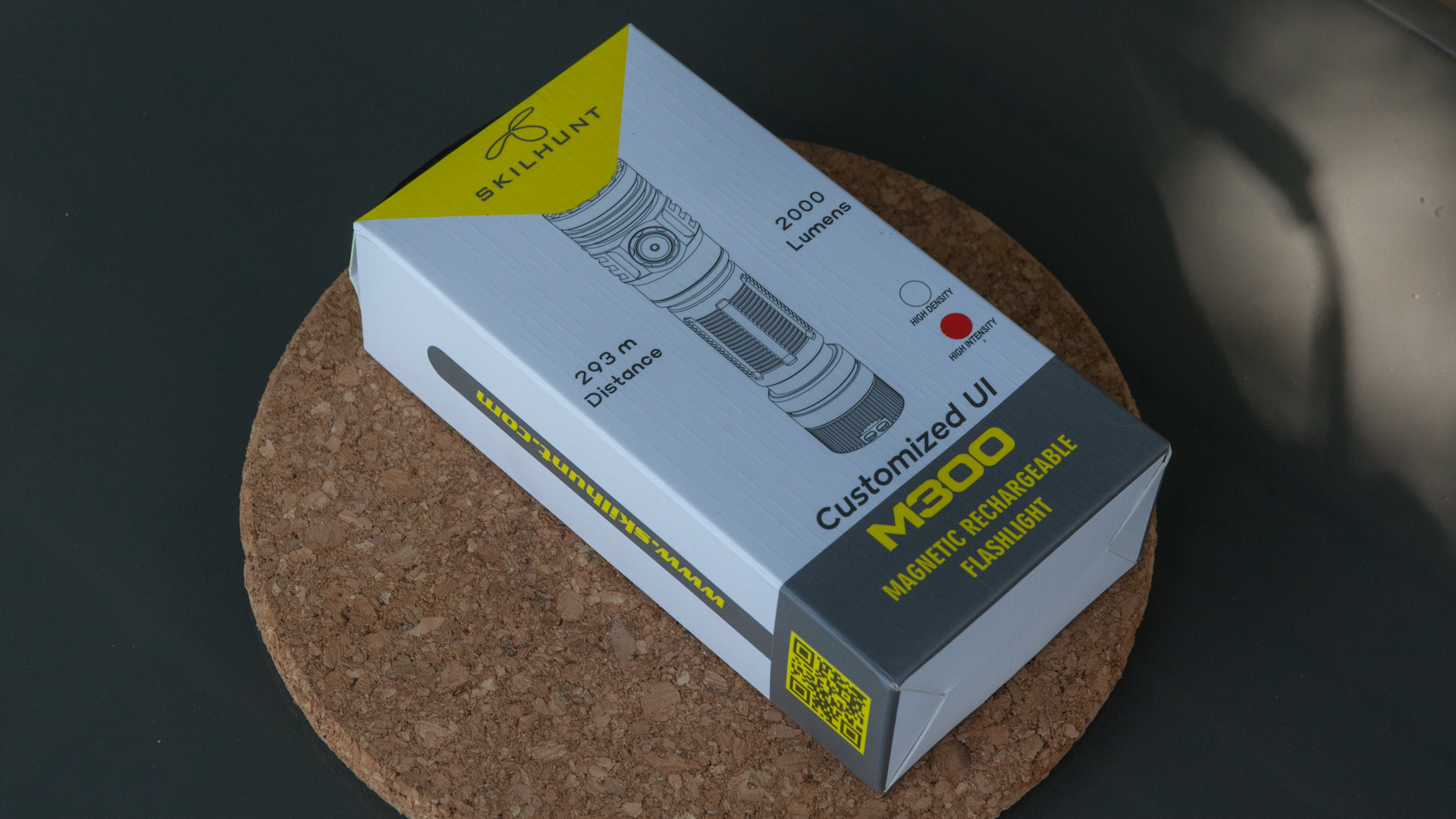 Kit includes: M300, lanyard, charging cable, clip, o-rings, plastic round instead of a magnet, instructions.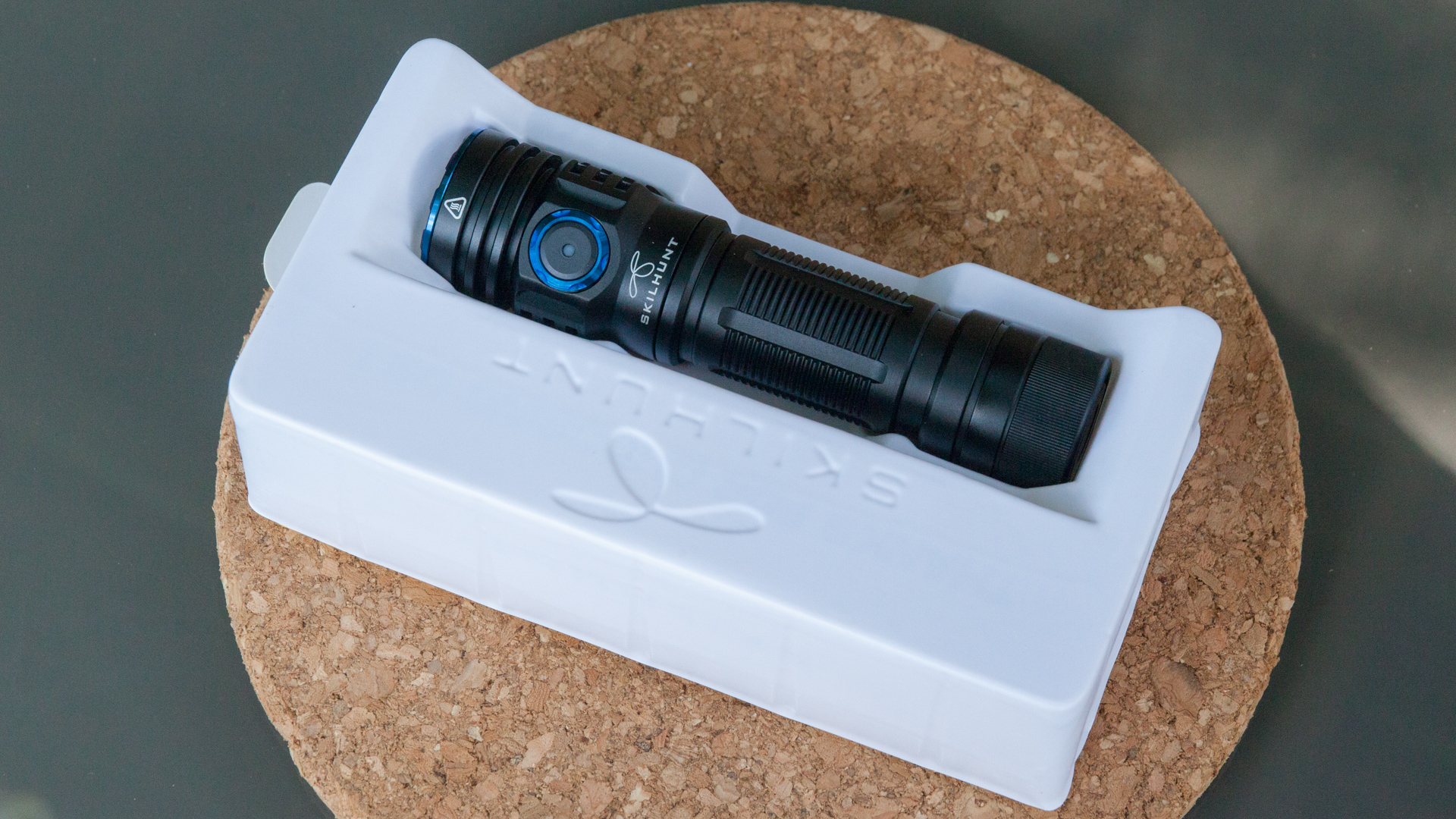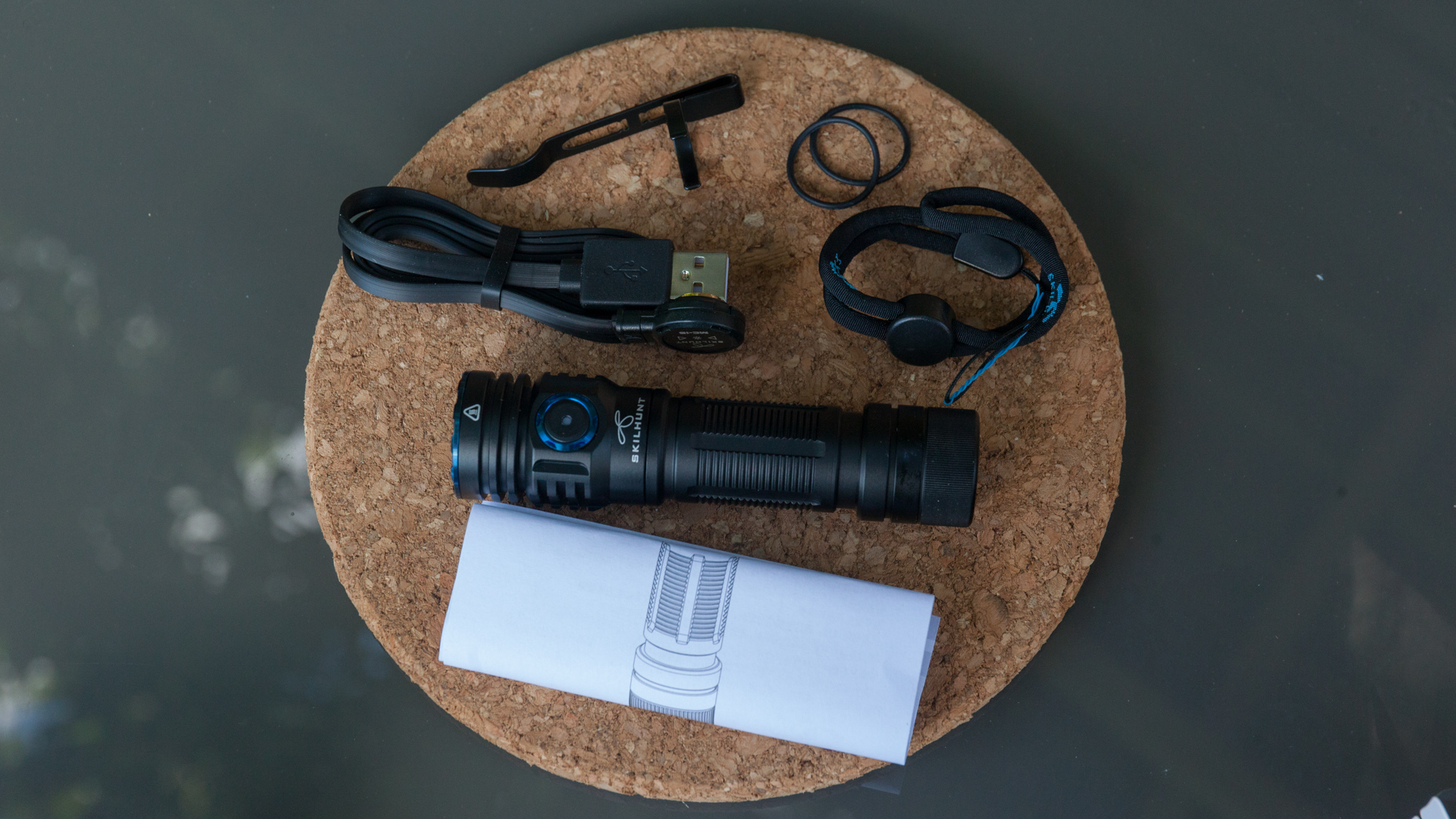 There is battery-included kit as well.
Flashlight is bigger than M200, and, again, 21700 battery would have been great for it. With all this, it seems somehow big only against of small and elegant M200. By itself, Skilhunt M300 undoubtedly fits into the typical EDC sizes, this is a regular flashlight exactly 11cm long. It is still compact.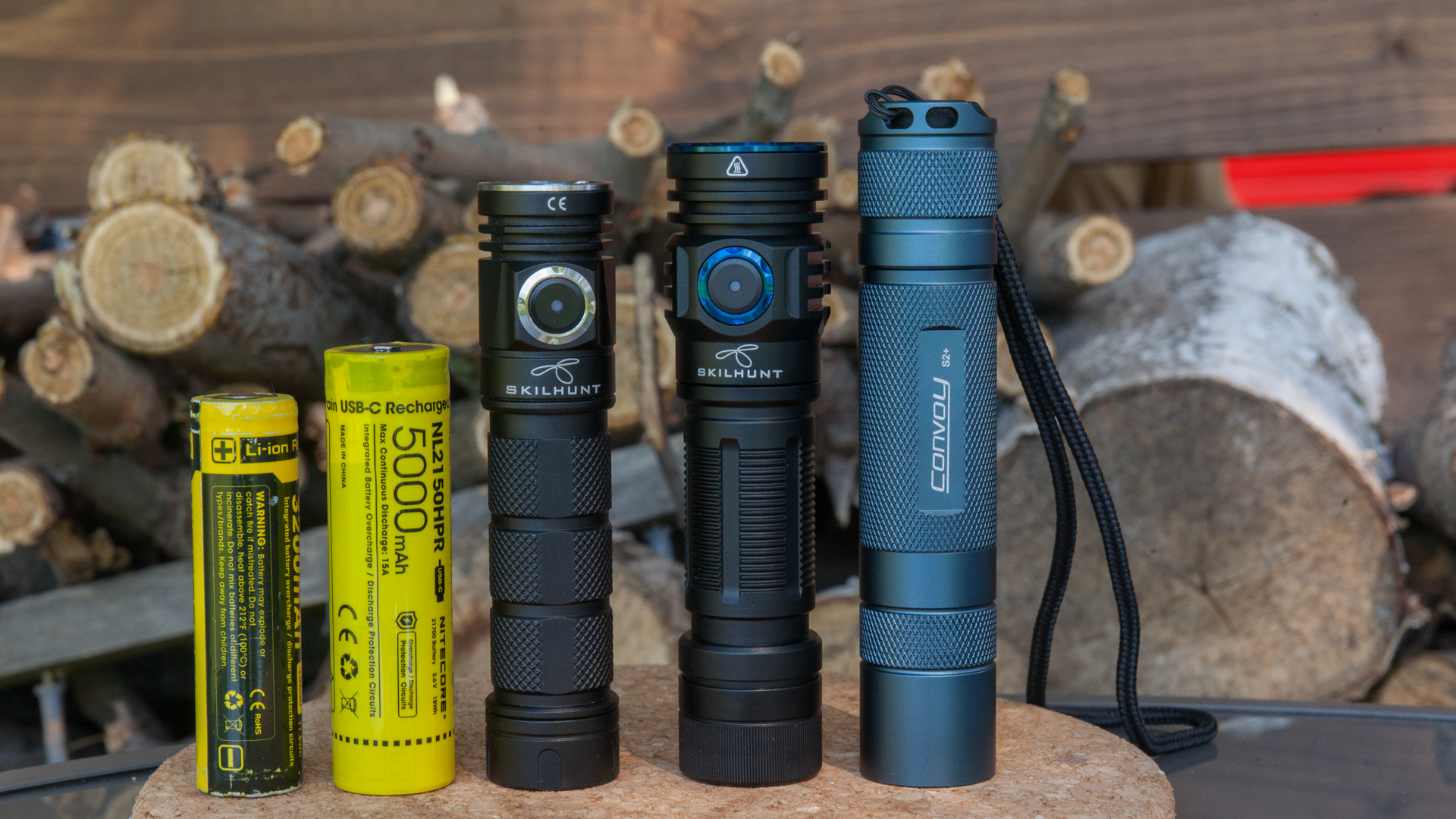 As for the design, it is entirely designed in the same style as the two previous models: M150 and M200, see for yourself.
M150 and the first version of the design of the M200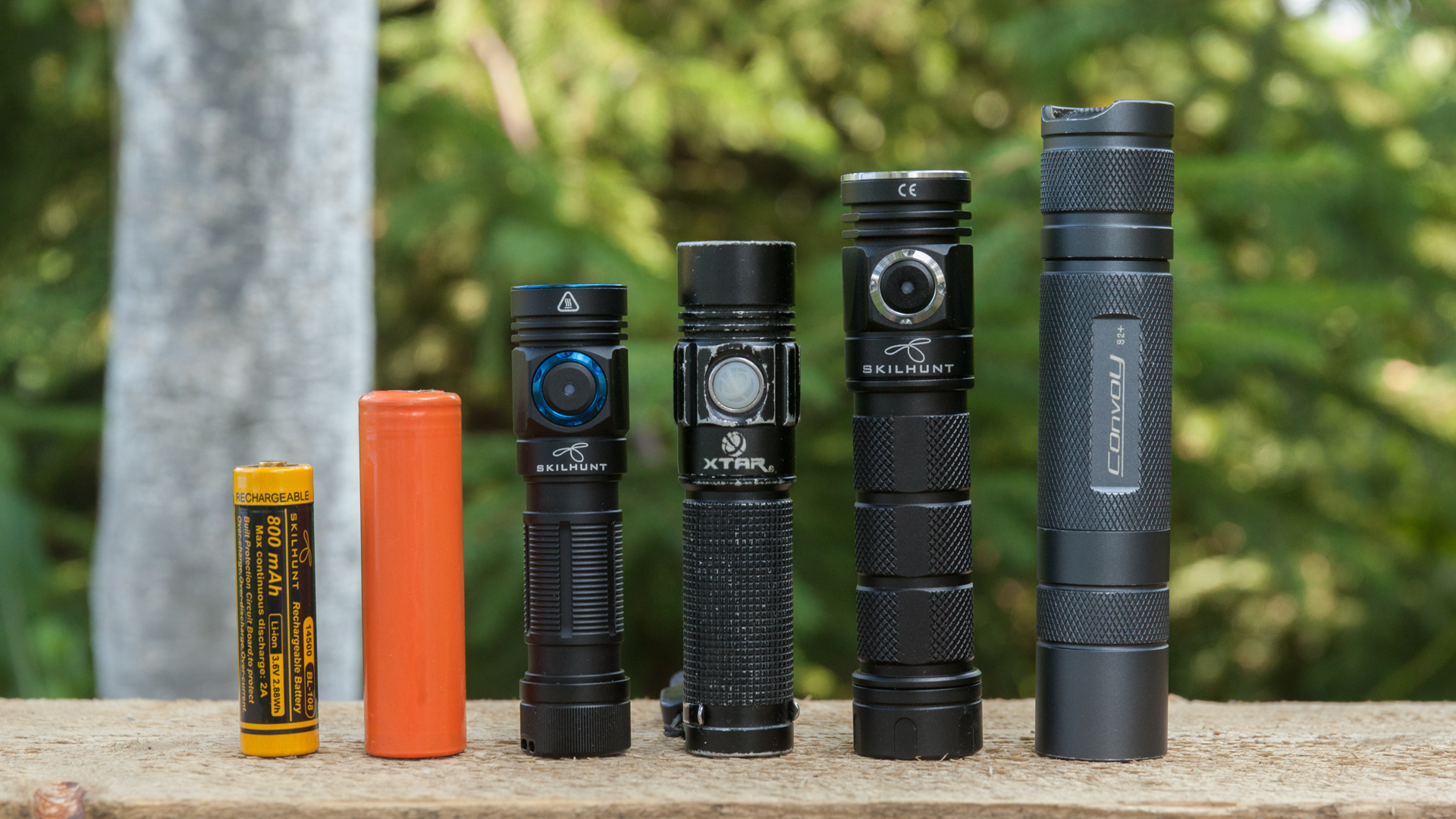 Old and new versions of the design M200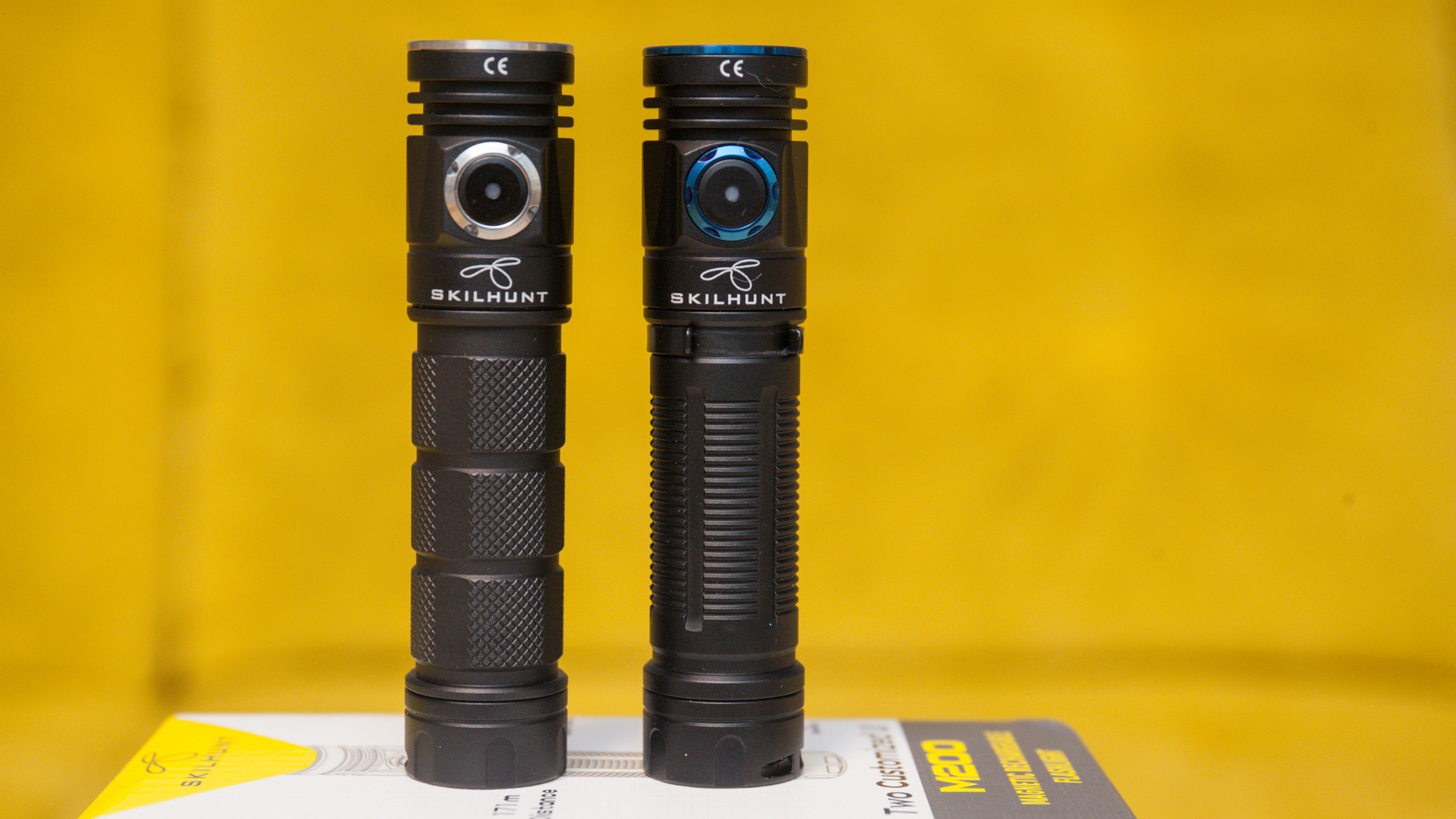 Old M200 and M300
It can be seen that design update made the flashlight significantly more pleasing to the eye. It was only worth borrowing an azure bezel from Olight.
Let's take look at it from all angles. Frankly, M300 is one of the best looking flashlights that I saw this year, if not the most attractive at all. It seems that there is nothing fundamentally new in appearance here, but I really do not want to let it out of my hands.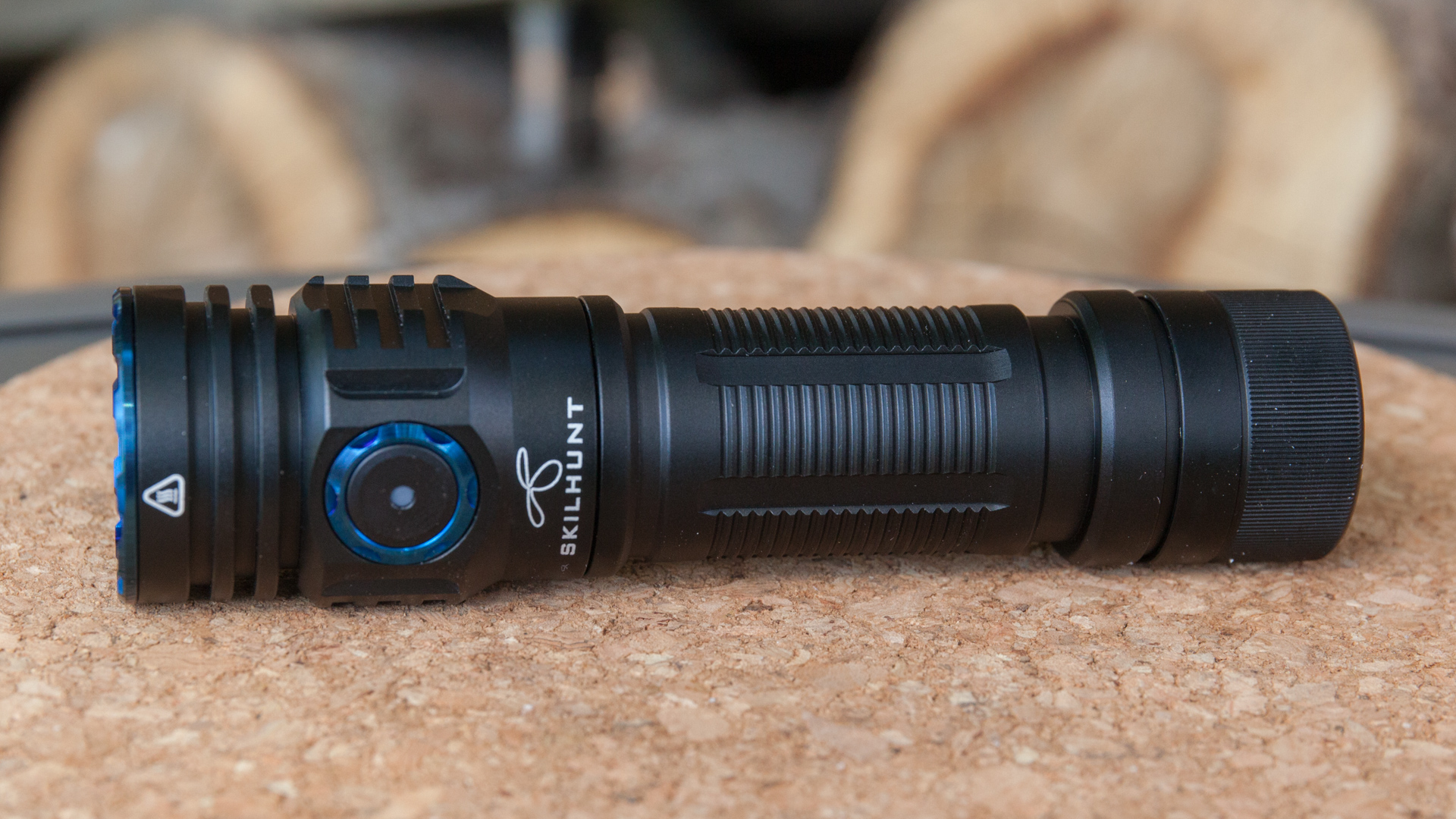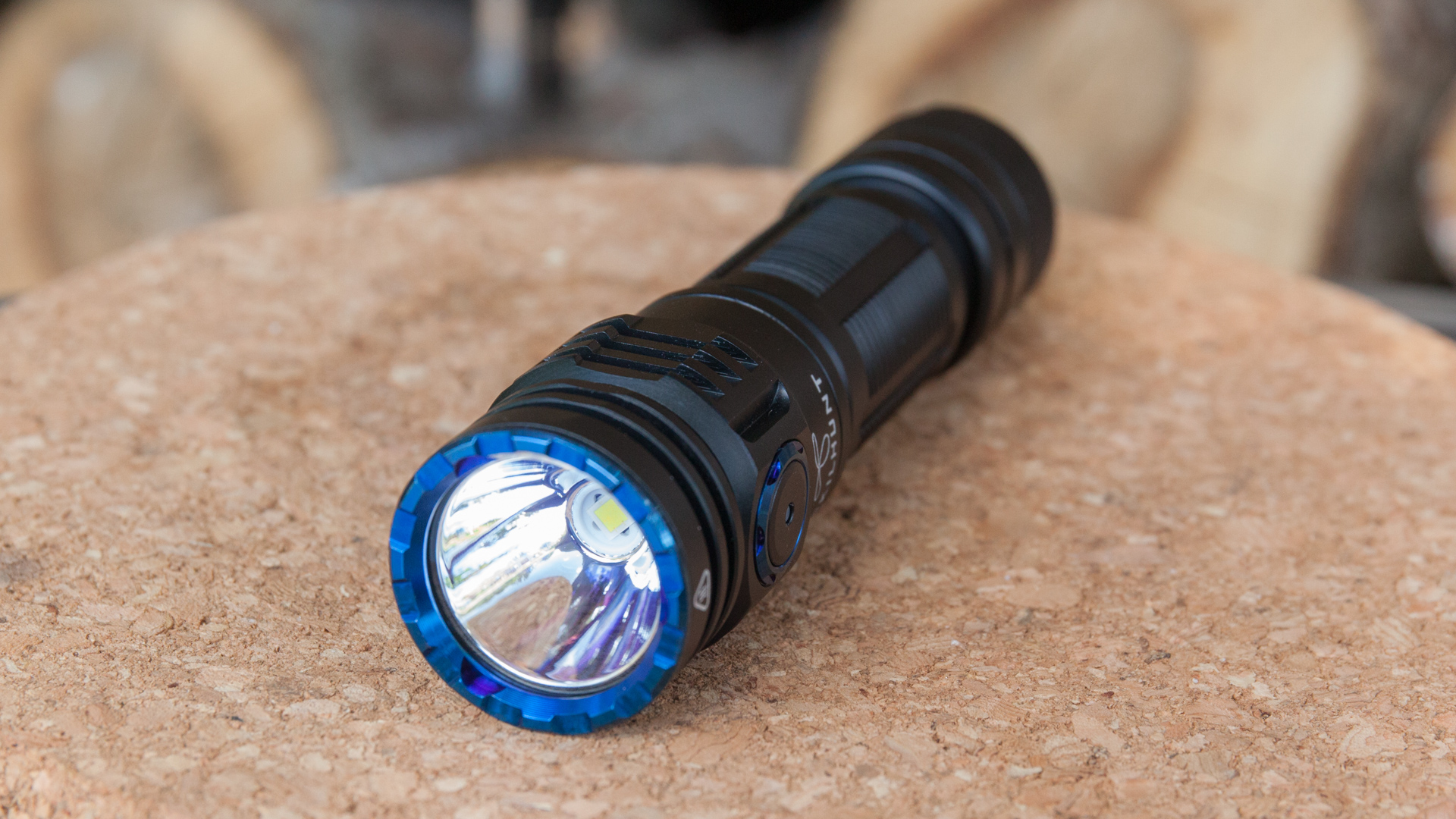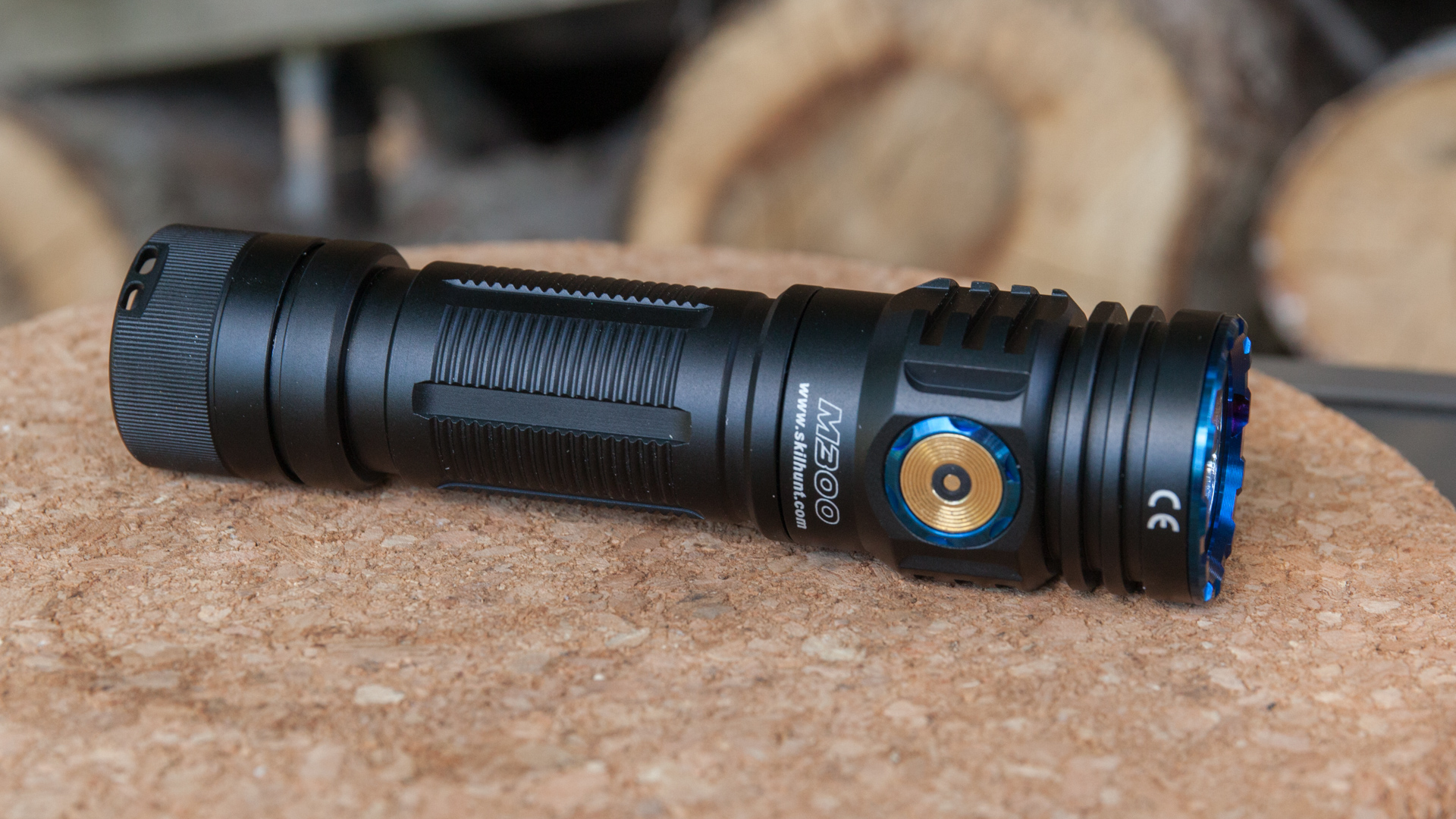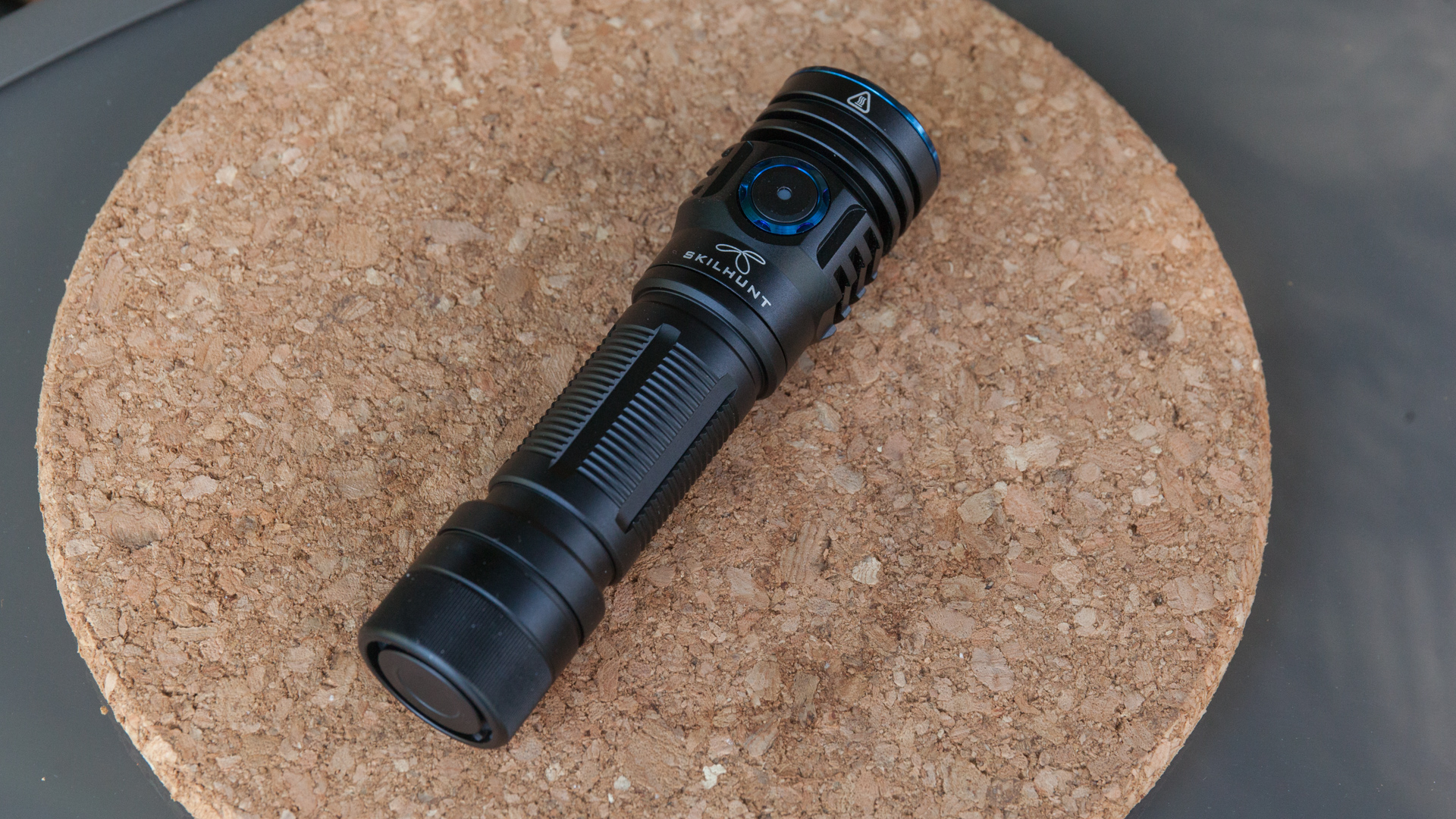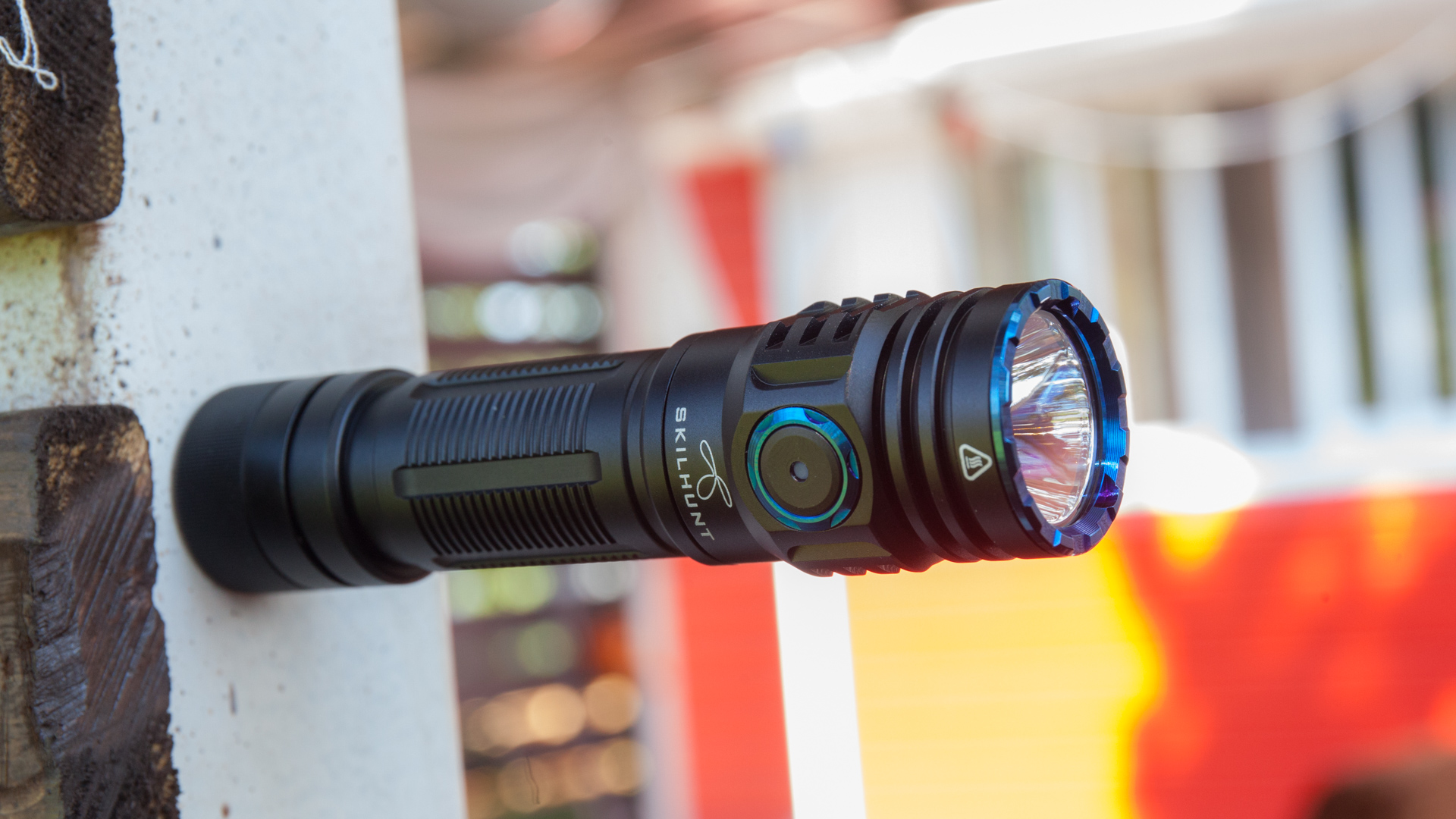 A strong magnet at tailcap can be replaced with a plastic spacer.By the way, Skilhunt could make a logical move and add a diffuser, like Lumintop do. Convenience as a camping lamp will be much more than the penny price of this appendage.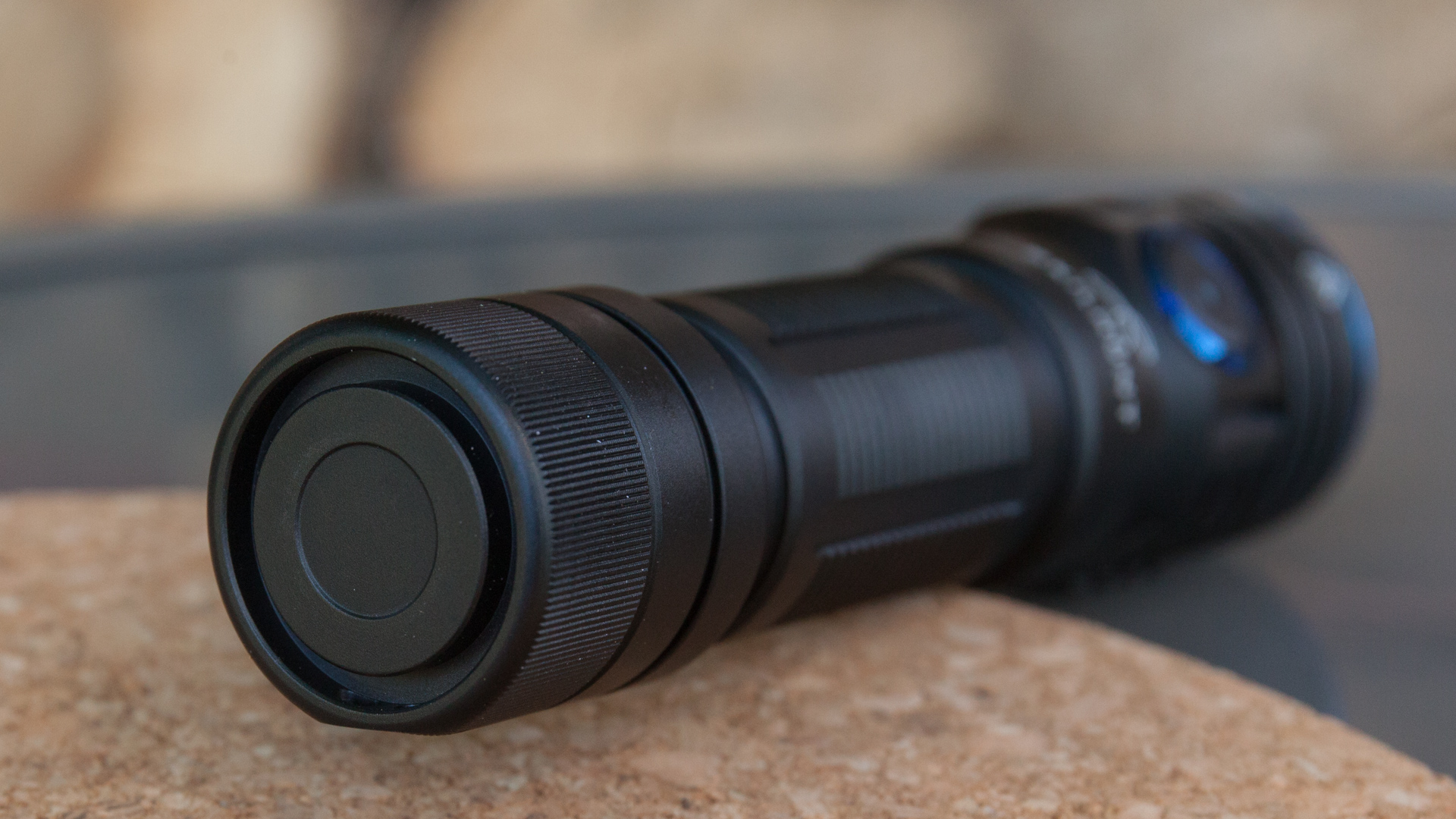 Solid and thick springs, .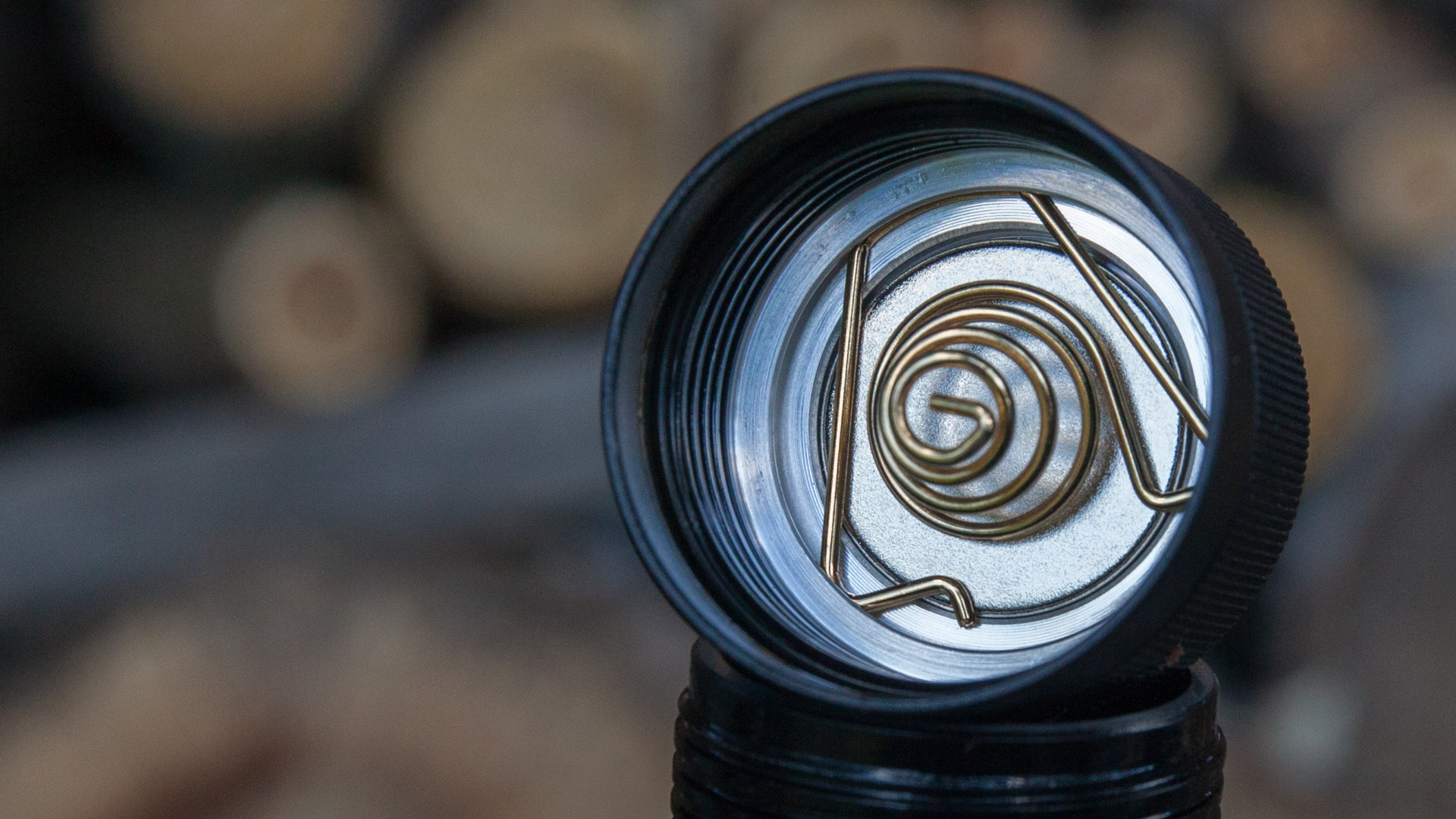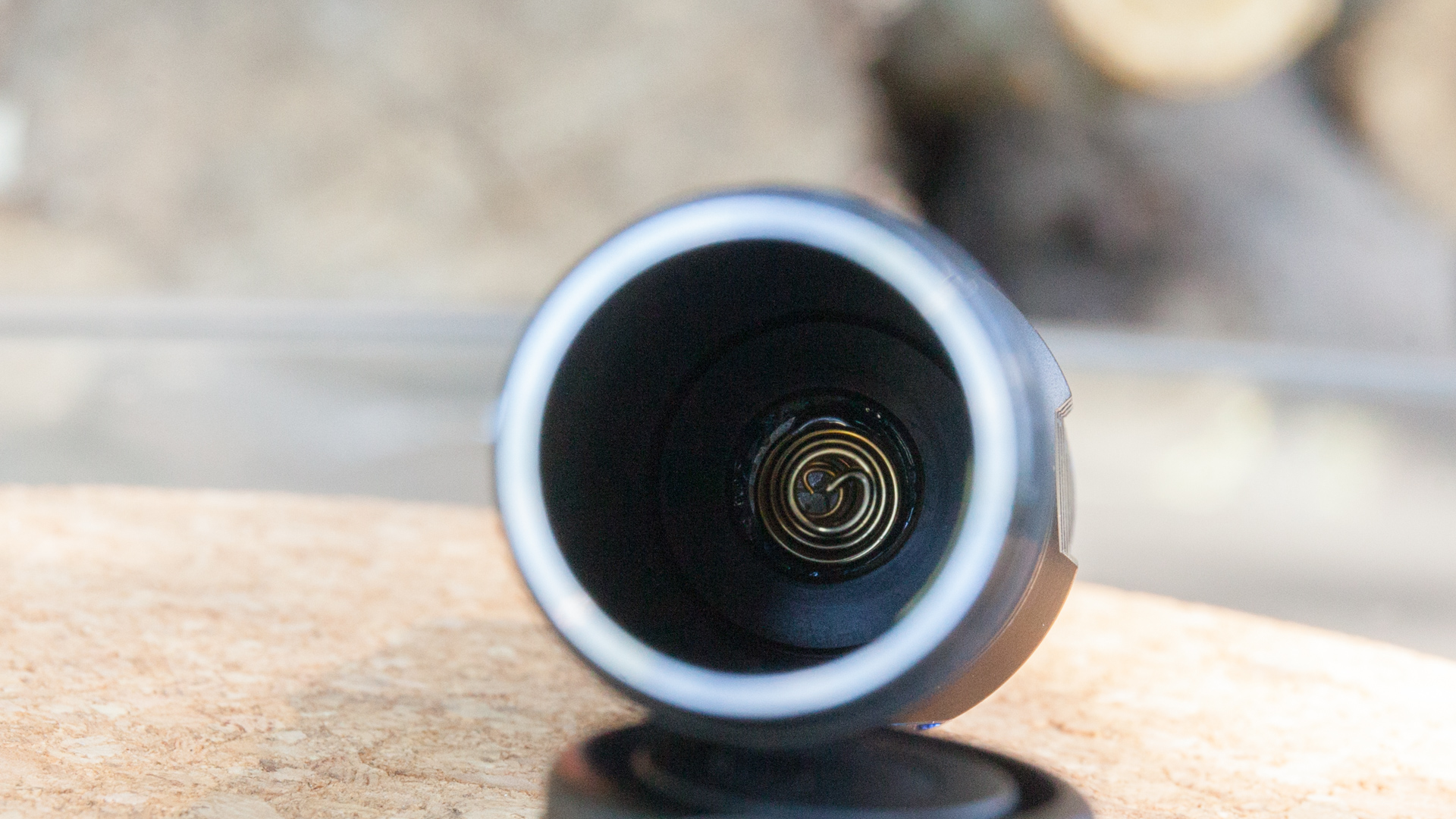 The thread is well lubricated.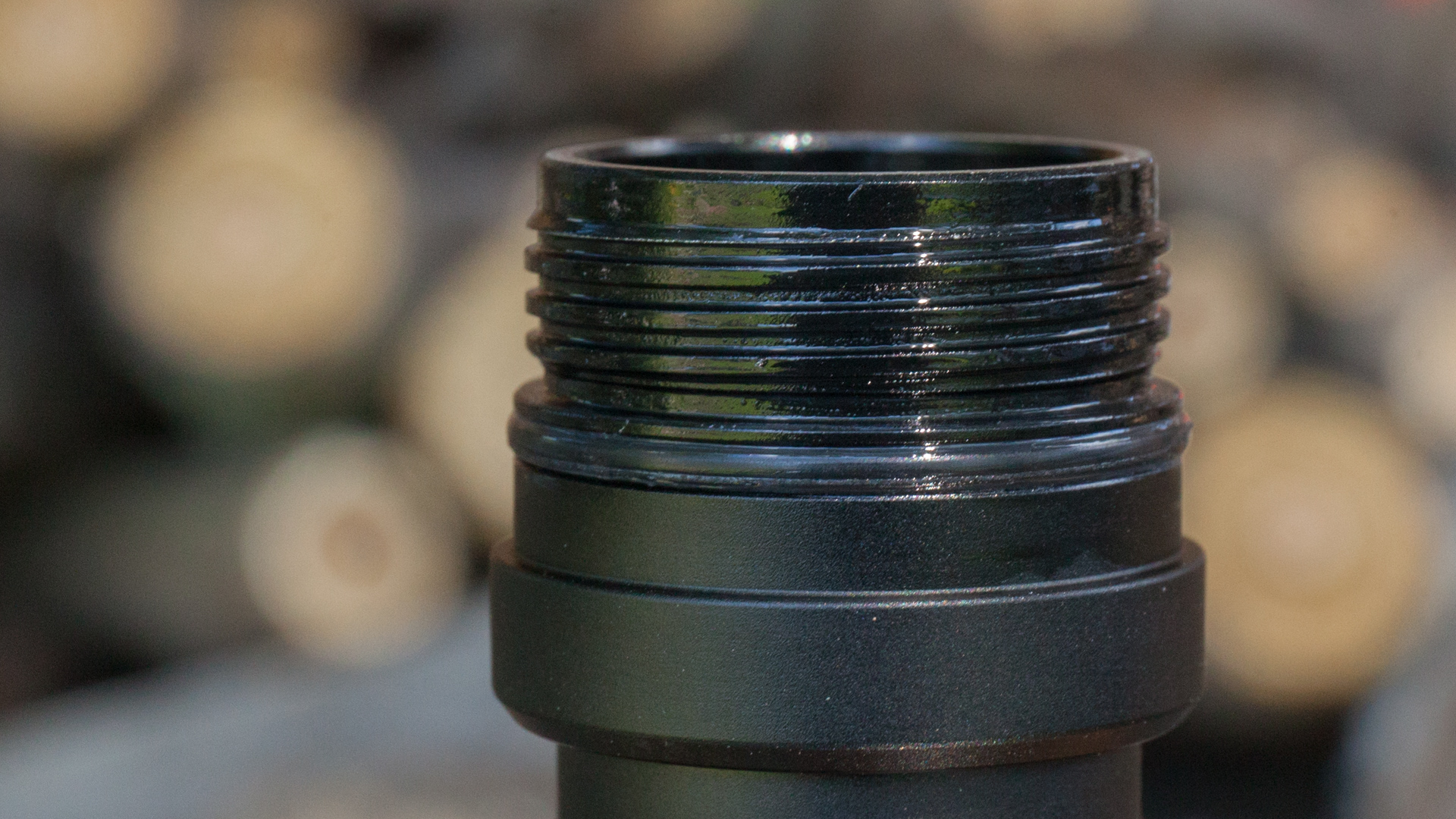 Knurling is quite large and tenacious. Skilhunt M300 fits comfortably in your hand.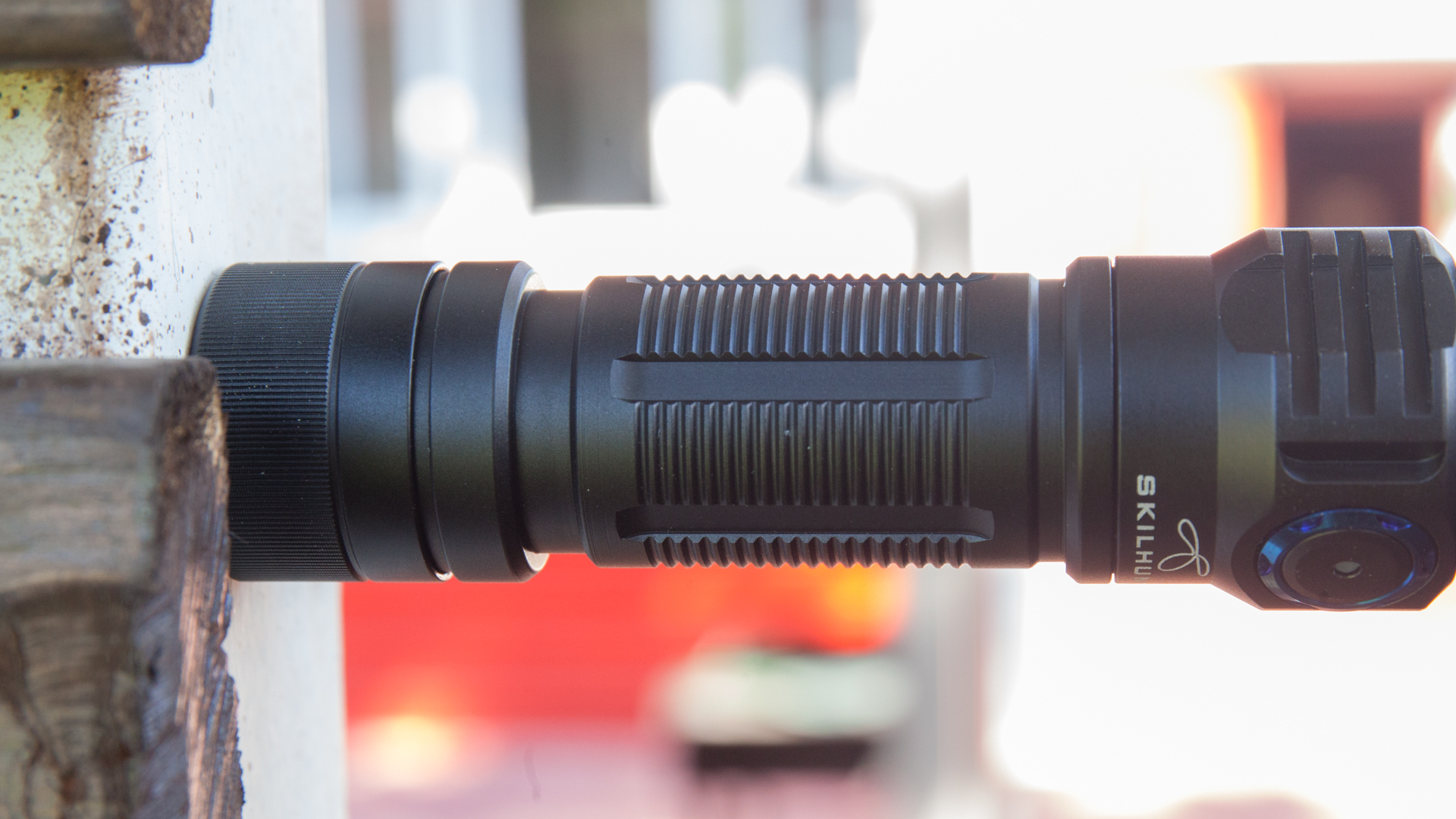 The bezel around button, as I mentioned, is Olight-ish azure ring. The button itself is medium size, barely protruding from the body. The move is short, soft, with an average click.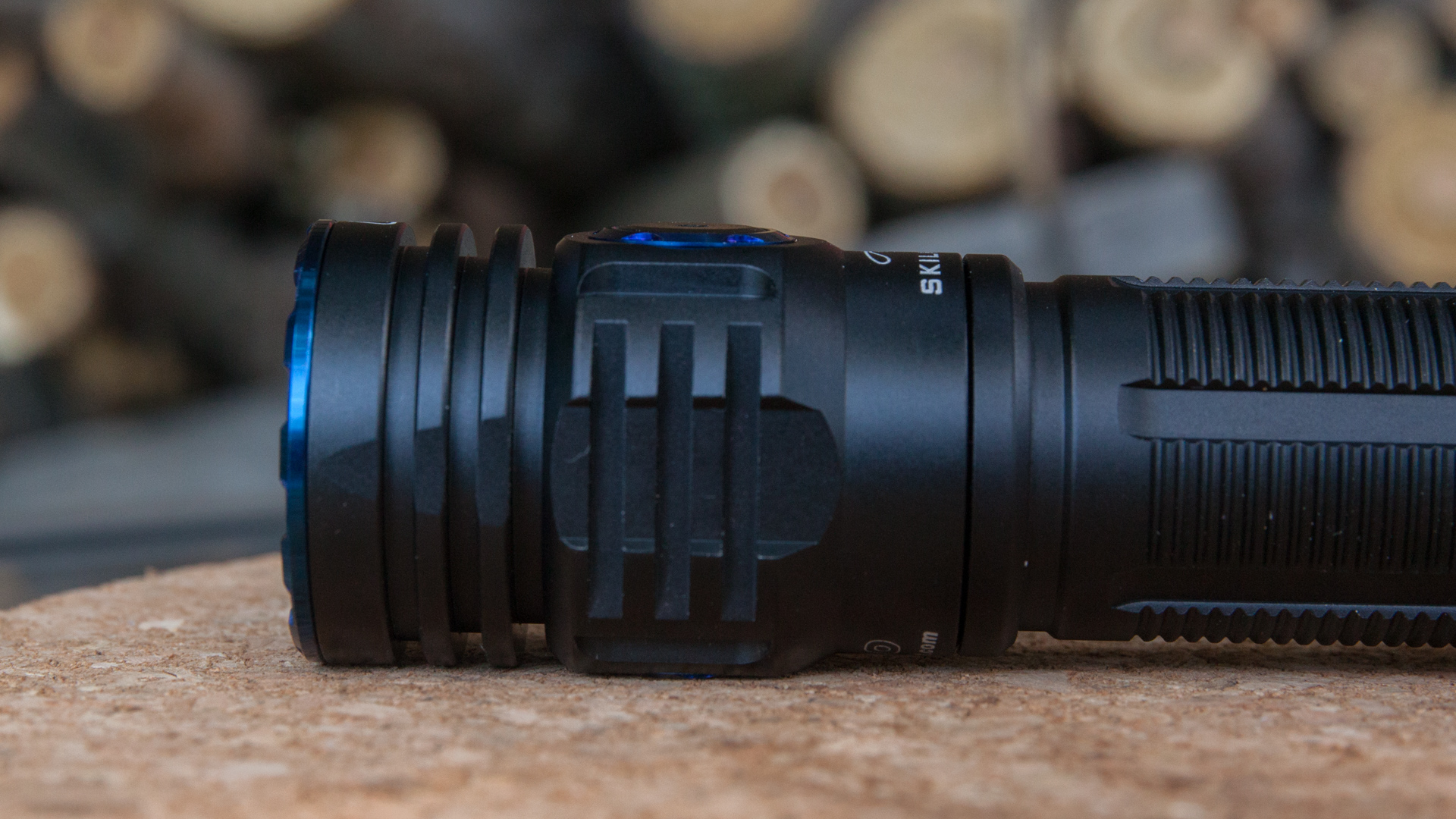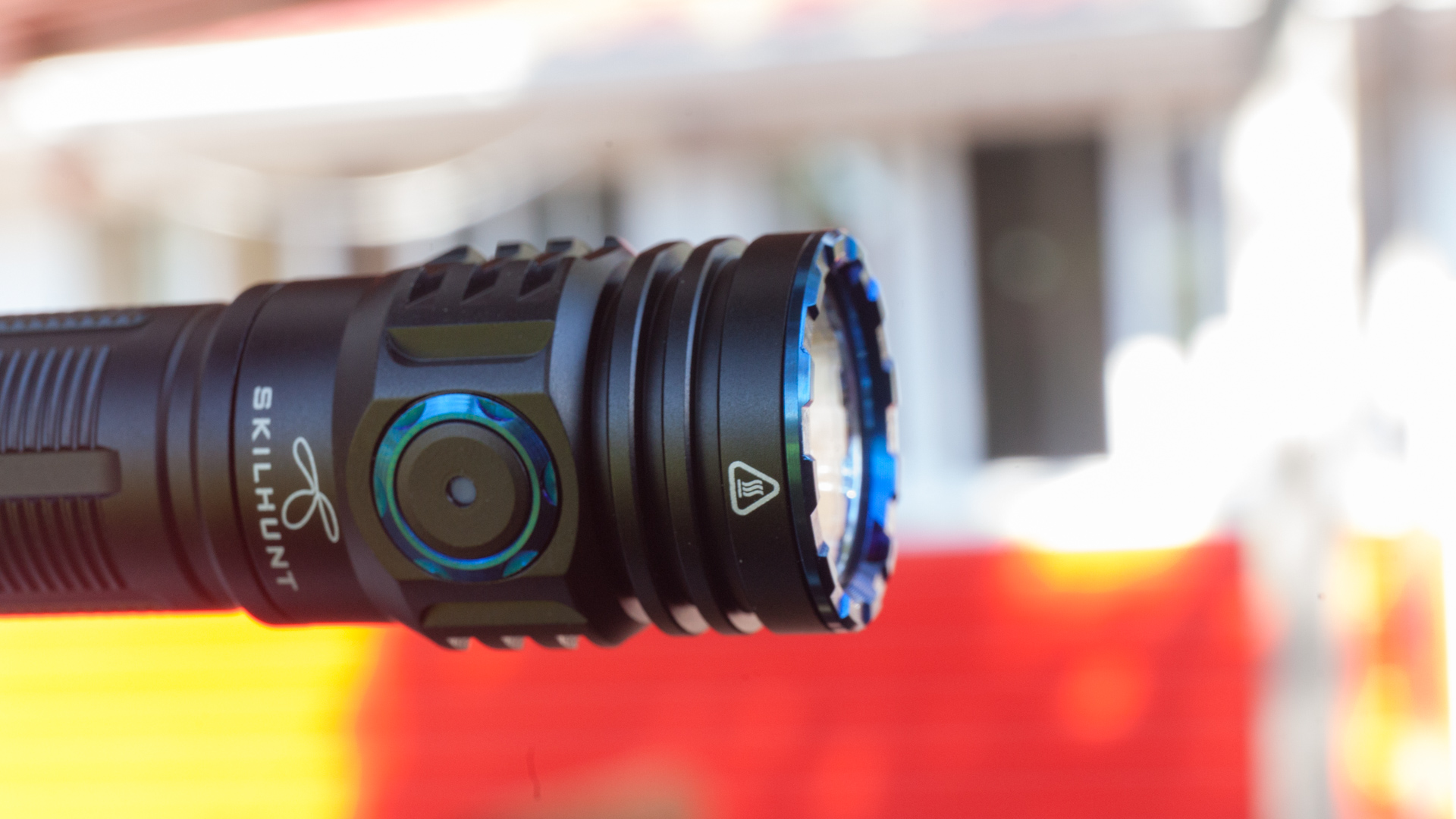 Quick blind find can only be done in a standard way – by placing the clip on the opposite side. The button has a red-blue indicator of the remaining charge level. Everything remained unchanged relative to the M200.
On the opposite side – the same charge pad known for all the Skilhunt models. The magnetic strip keeps quite firmly. Although, for me, let the flashlight be 3-4 mm longer, but with standart type-c \ micro-usb. Now the user is actually tied to the native and expensive cable.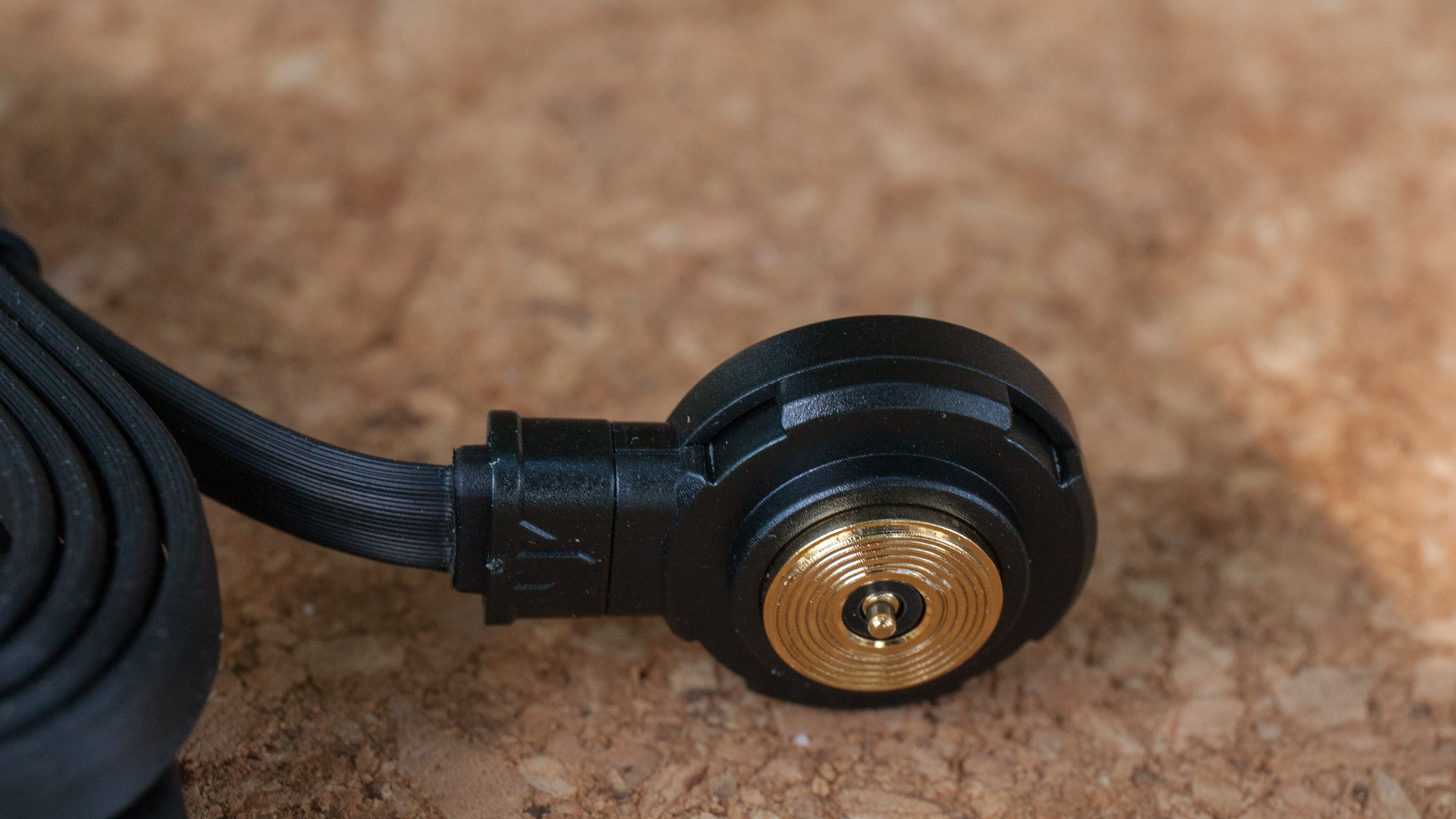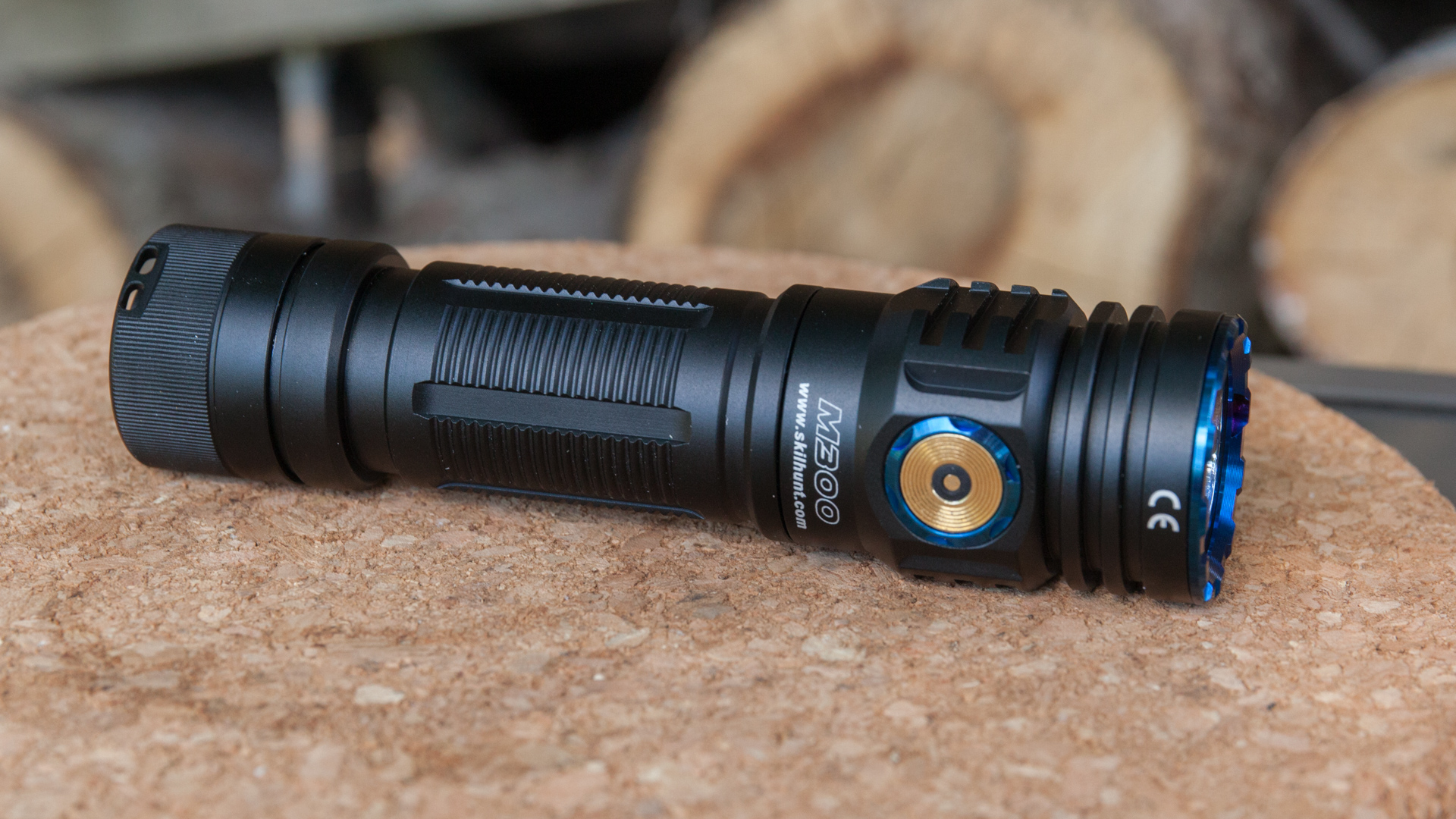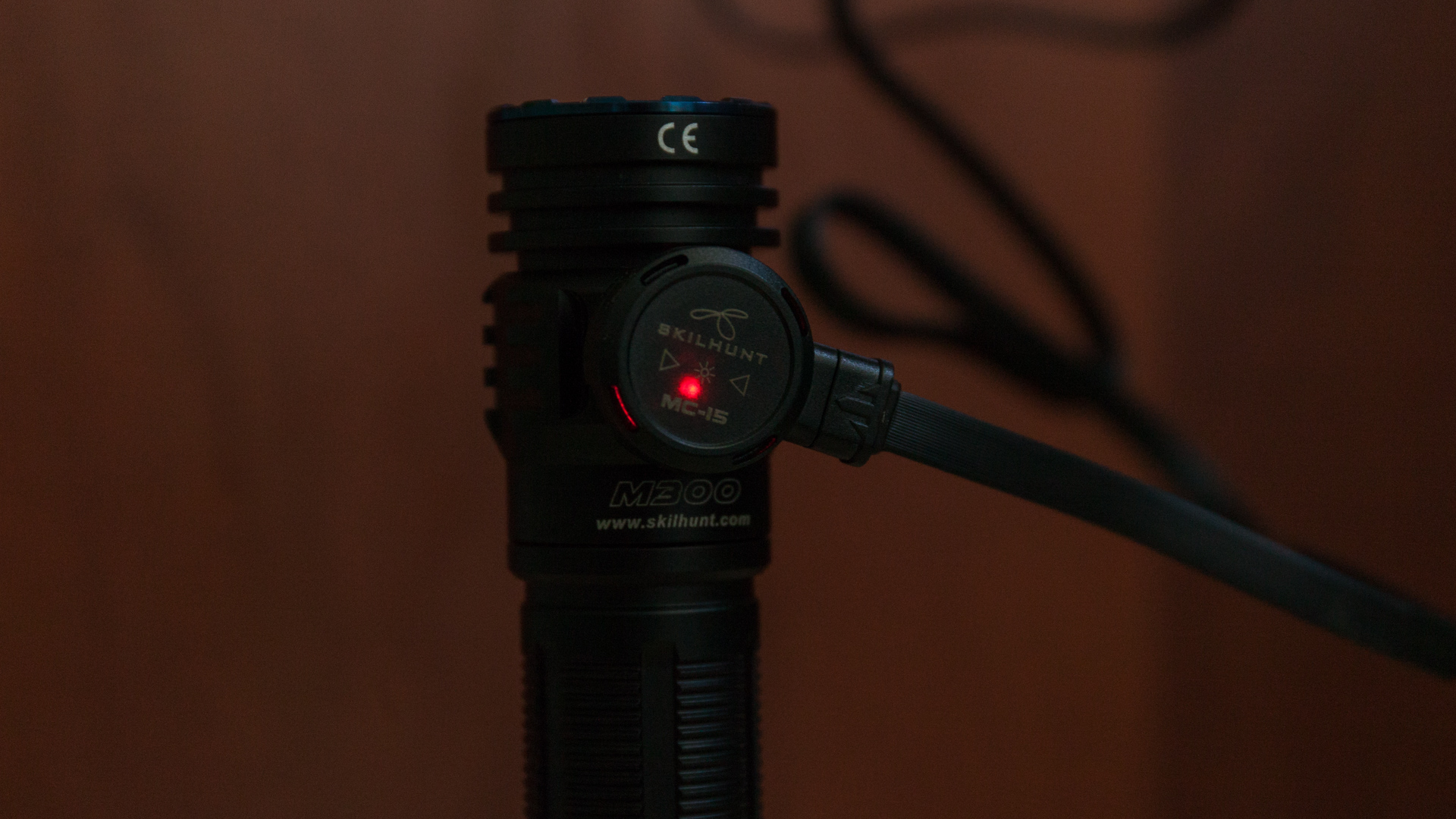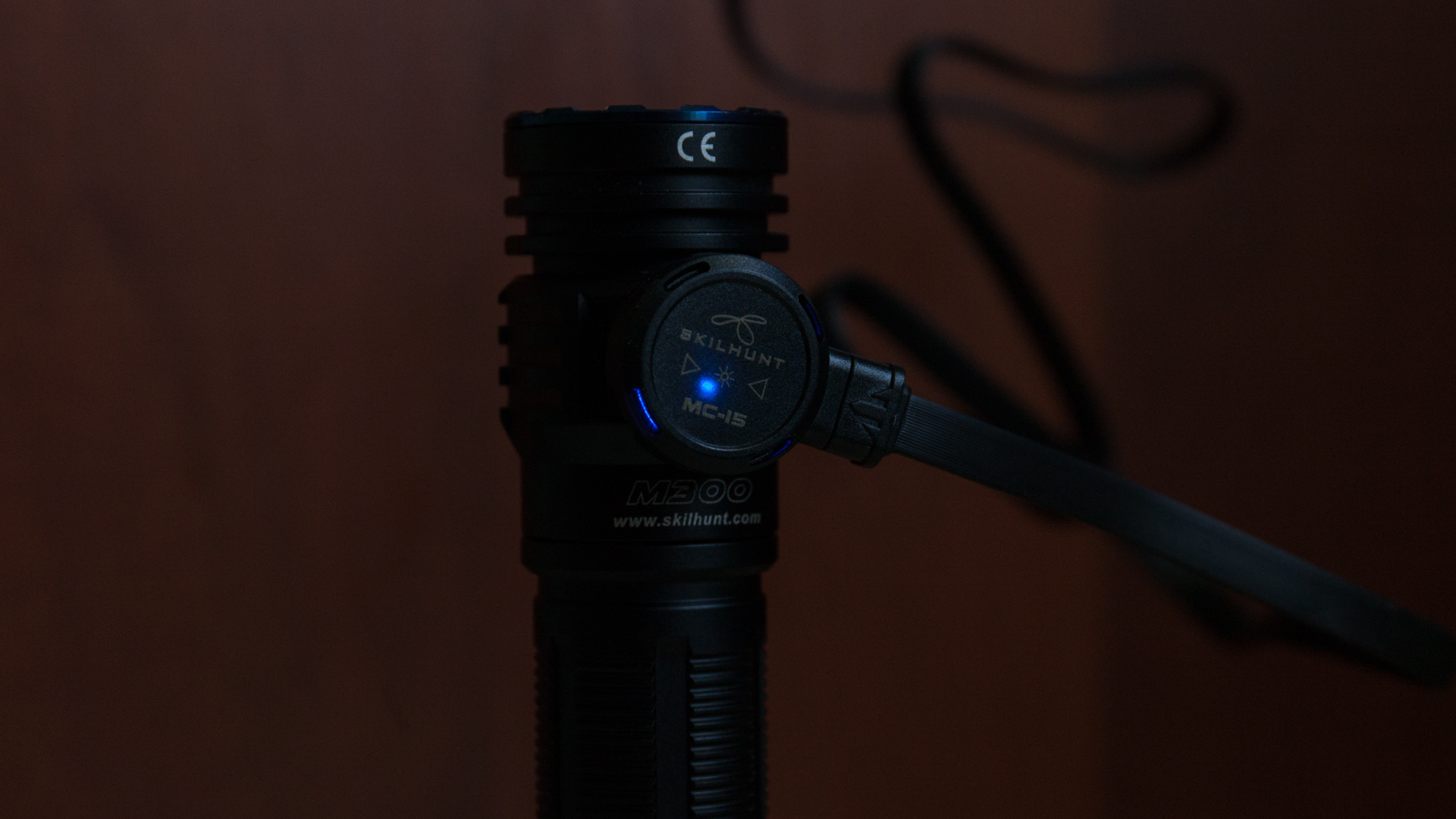 Immediately, at the same time, you can evaluate the depth of the cooling fins. I think that, as in the case of the M200, engineers made the maximum possible for a head of this size.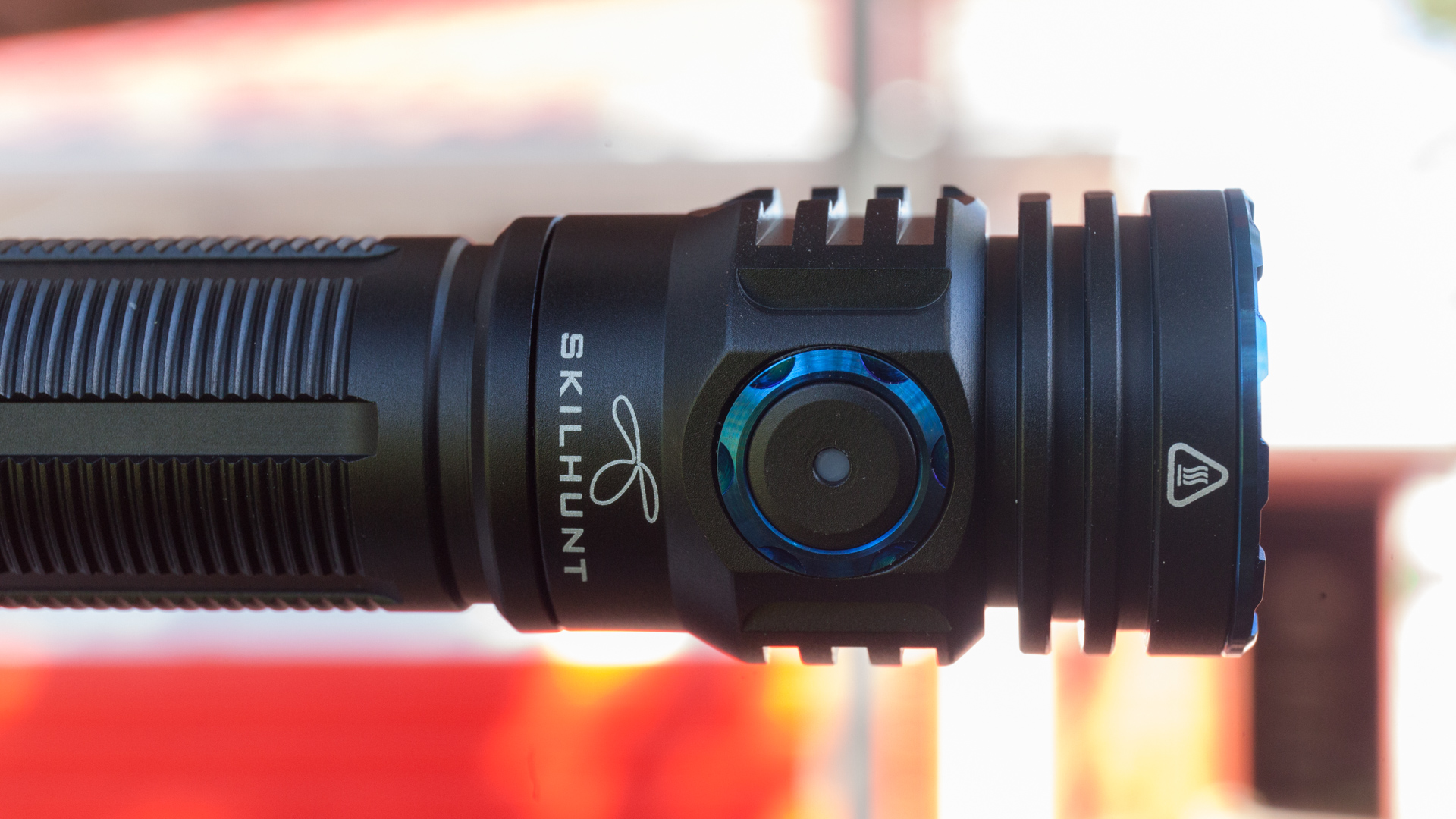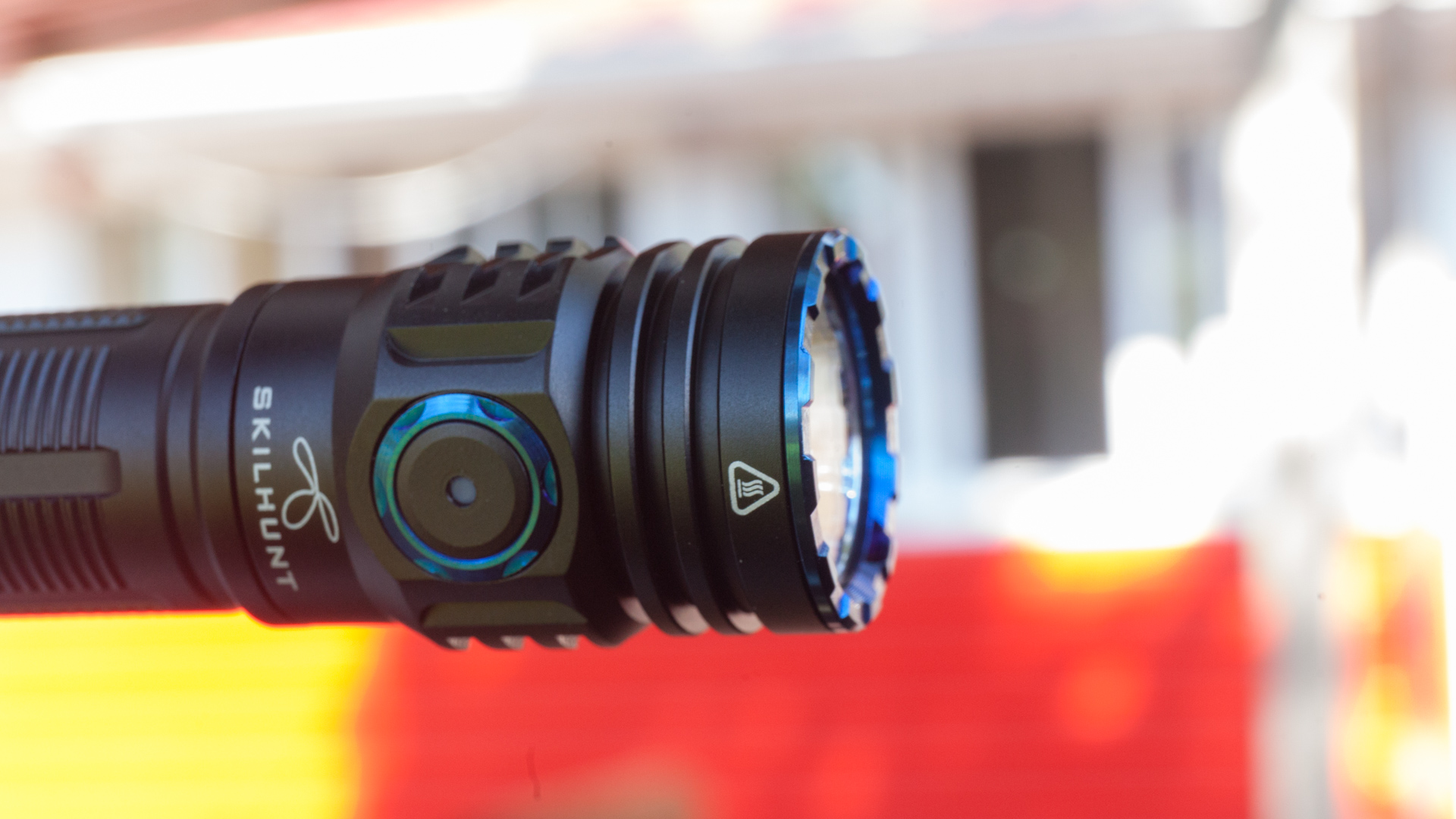 A smooth bezel was replaced by a toothy one. The teeth, however, are more likely decorative unlike tactical flashlight.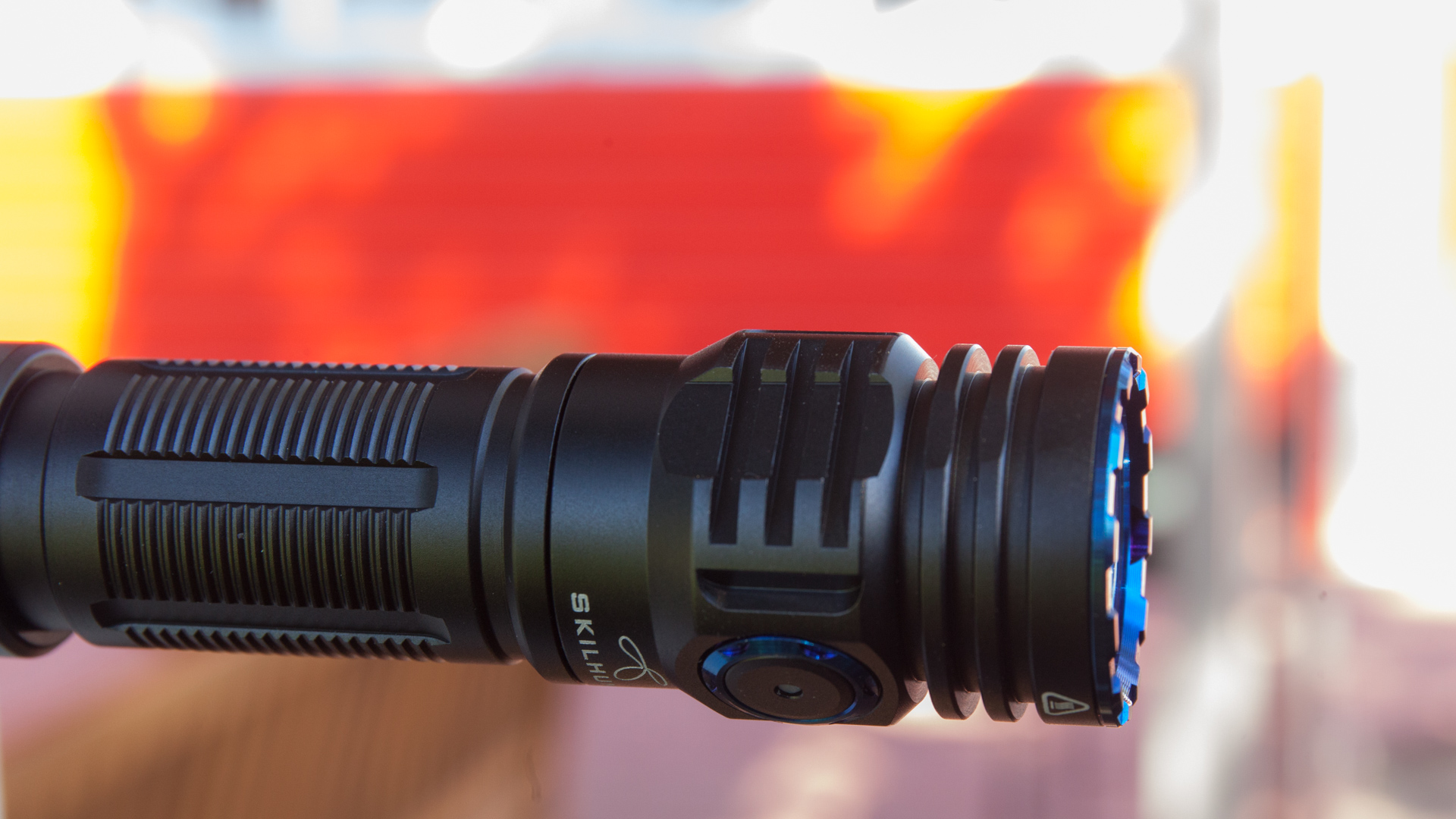 Glass with enlightenment, below – smooth reflector with XHP35. HD or, as in this review, less bright, but significantly more throwy XHP35 HI (i.e. without a silicone dome). The reflector has become significantly larger. In my opinion, it is already comparable in size to some kind of tactical tactical flashlights.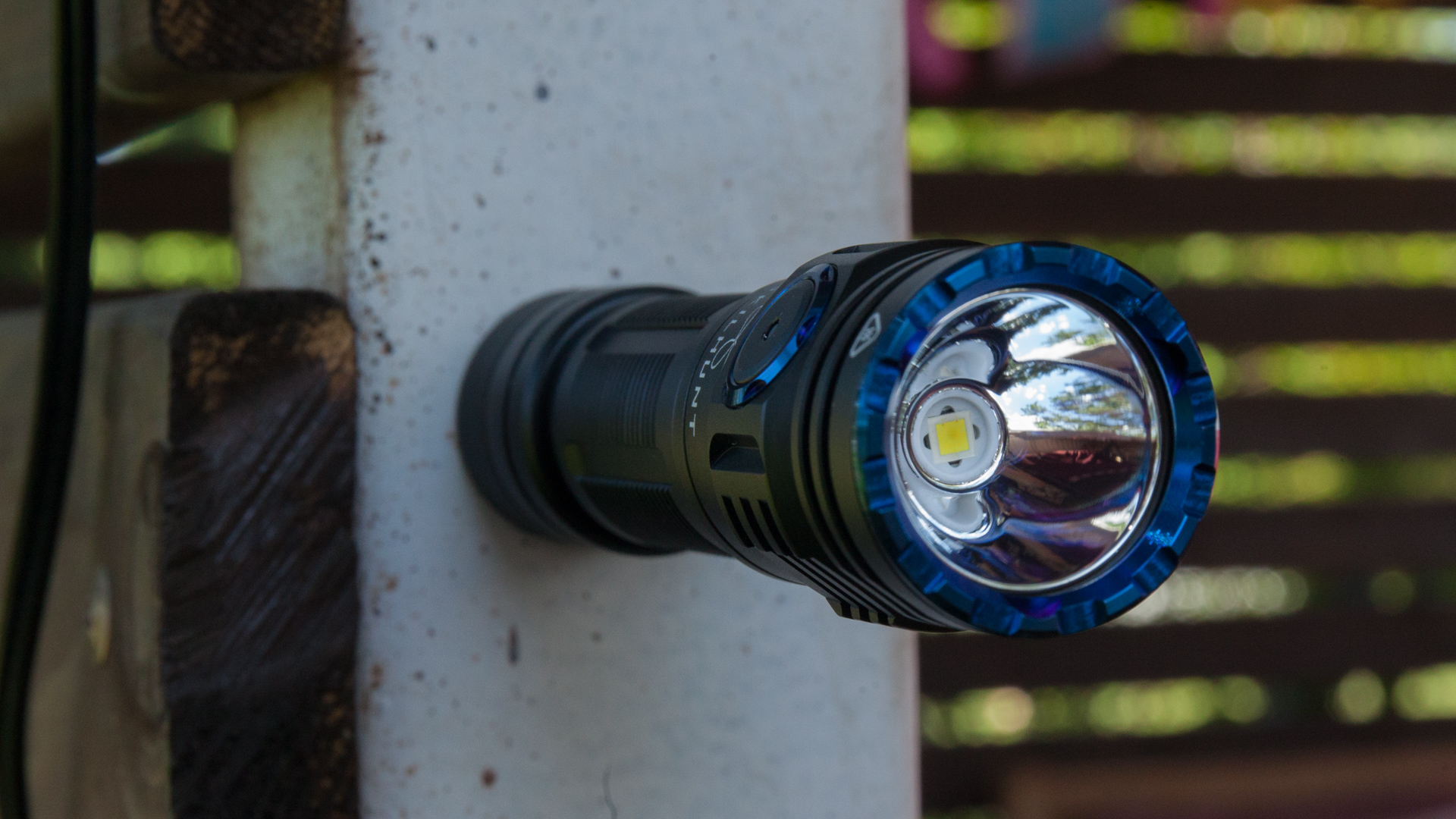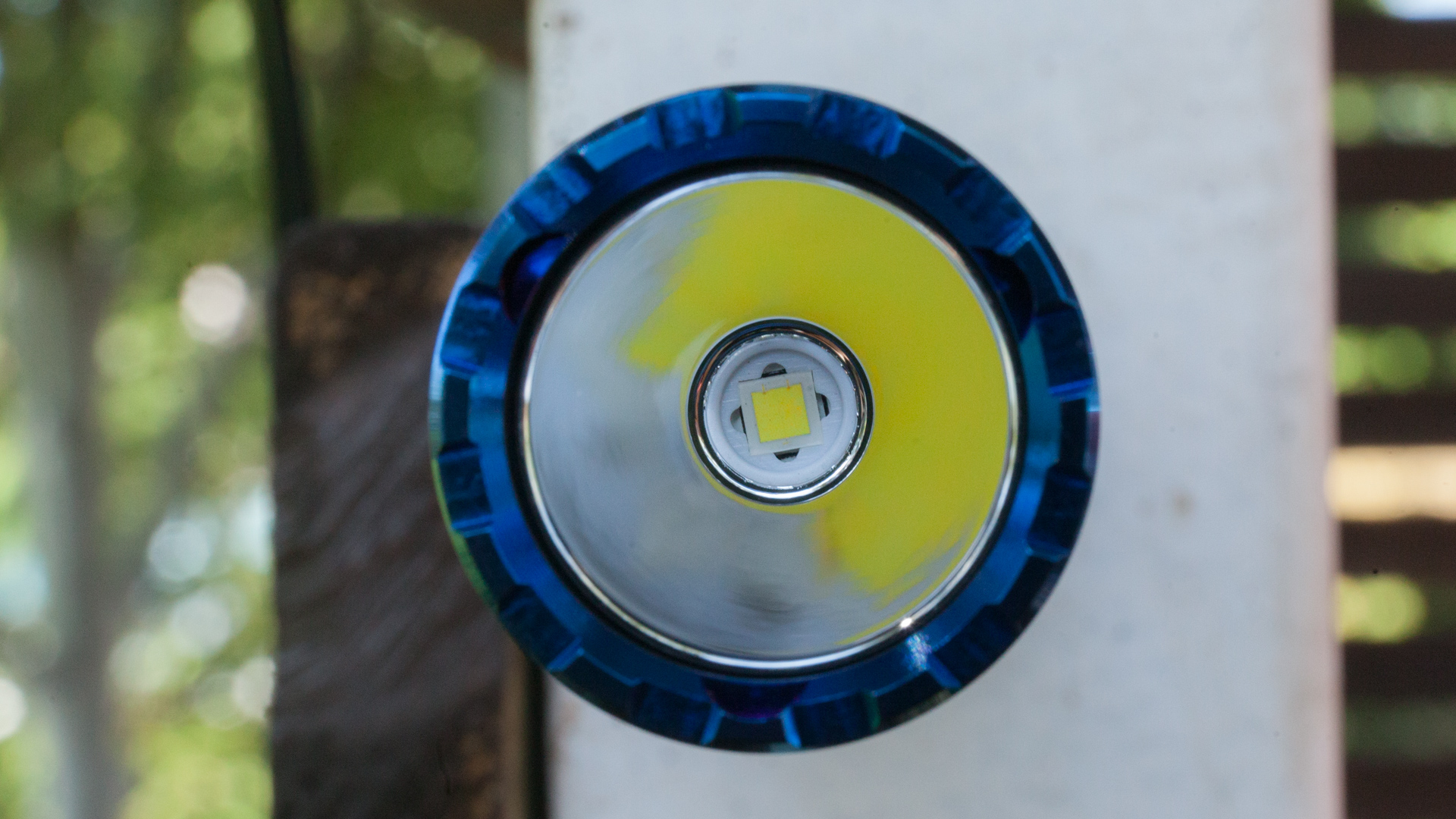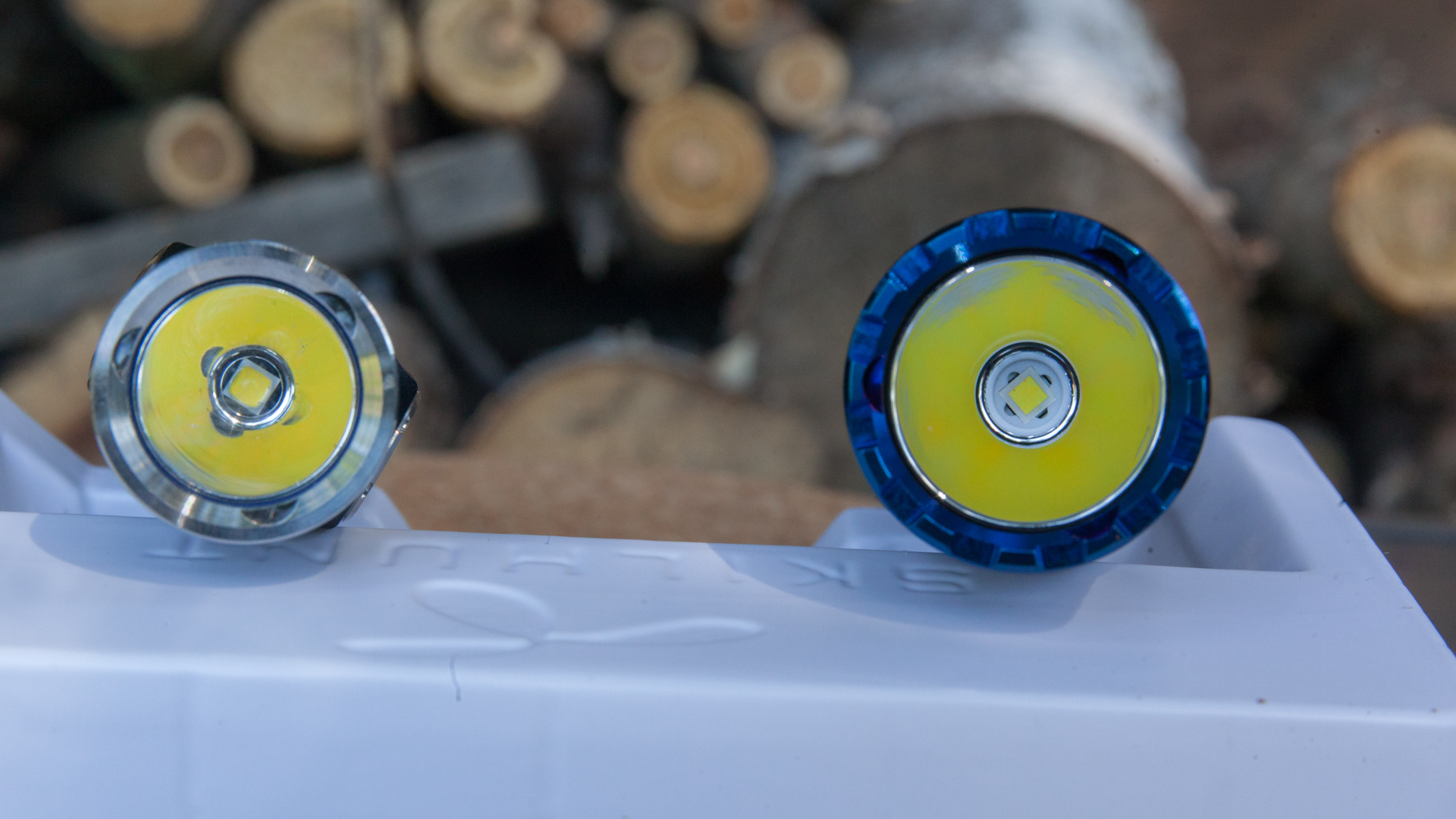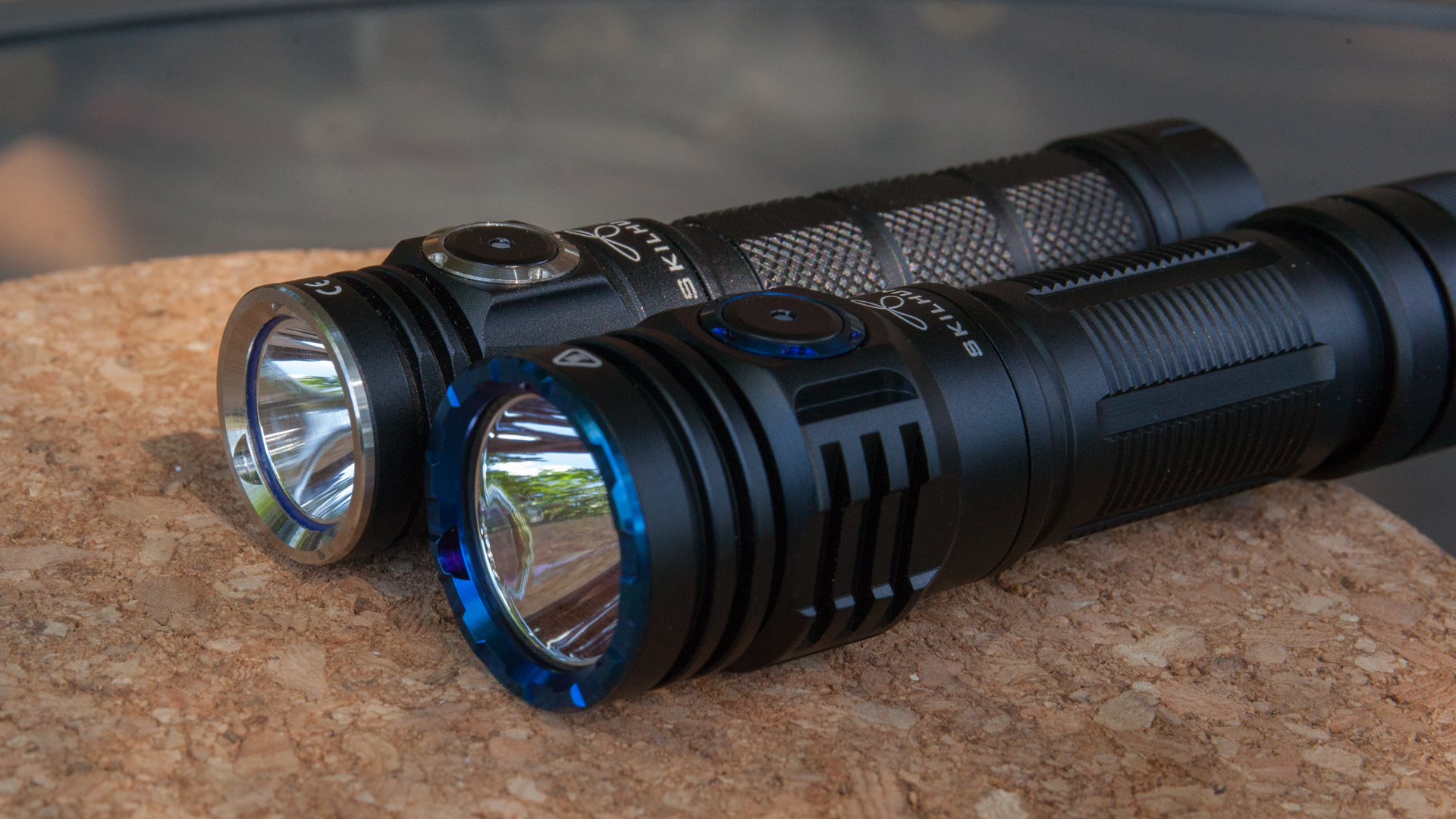 That, in fact, is all. Skilhunt M300 looks neat. There's nothing to complain about, the flashlight is assembled without visible flows and has a pleasant brand look, fits wonderfully in the hand ..
UI
With the release of M200 HiCRI and Skilhunt H04, interface has changed significantly.
Now, in addition to the classic Skilhunt UI, there is a customizable interface, in popular style of Olight-Thrunite. I like this one, actually.
Attention! Do not be confused all this schemes. In fact, the old, familiar UI is exceptionally simple. The new one is only slightly more complicated in that it is possible to preselect the necessary brightness levels from the two available. In real use, the interface does not cause any difficulties at all. AT ALL, again.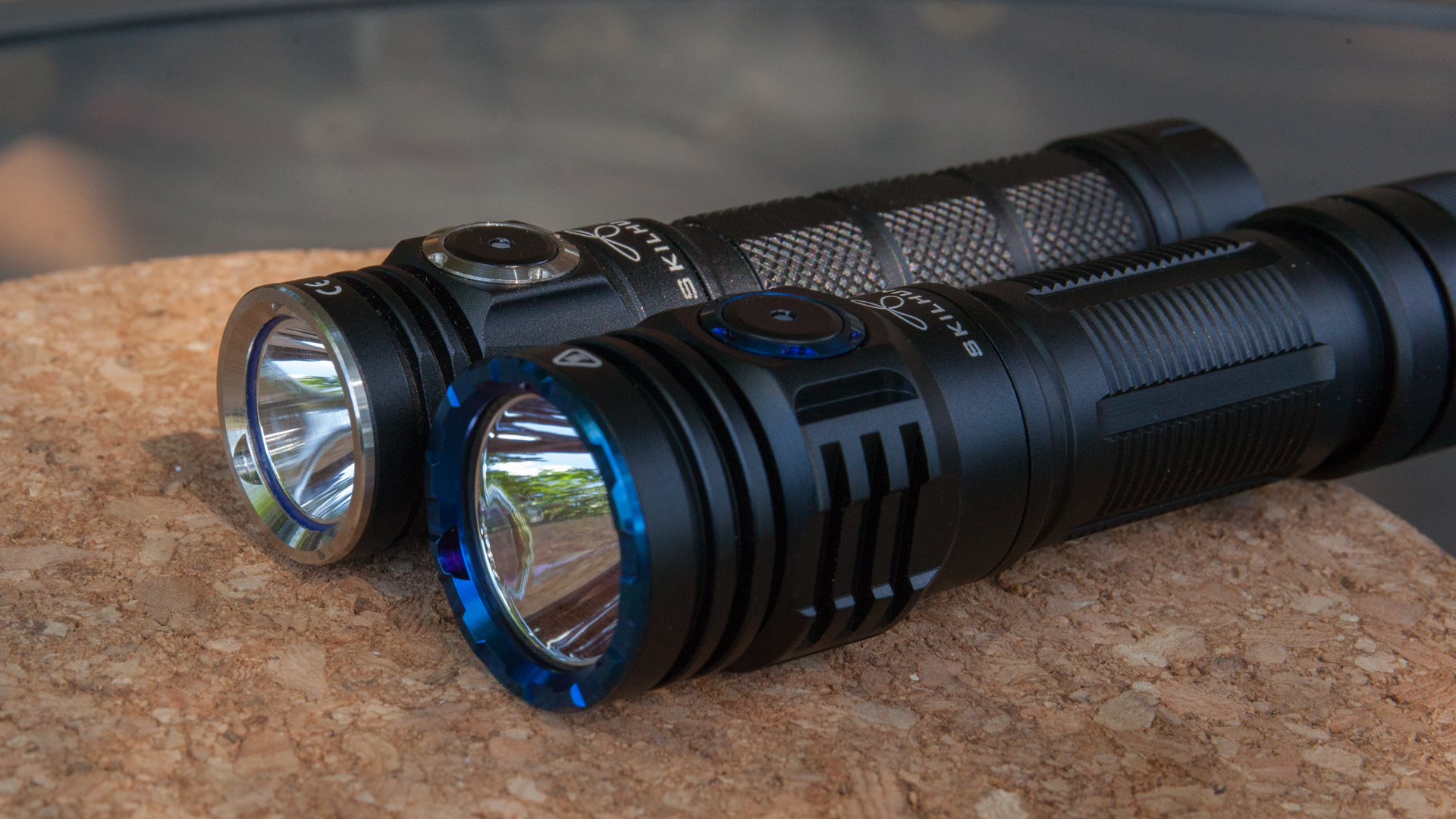 HOW SKILHUNT M300 SHINES
A dedomed LED of such brightness is definitely an extremely rare choice for a flashlight. And I'm glad that the manufacturer provides the user with classic brighter and floody XHP35 HD, or a significantly more throwy XHP35 HI.
There is a question of priorities – it's more important for someone to shine wider, someone wants to be able to enlighten further. I would choose HD, but from the perspective of the review I think that the HI version is more interesting due to its unexpectedness.
It's easy to figure out how HD shines. But the dedomed LED is a rare option for EDC flashlight. I note that, nevertheless, I would like a warmer color temperature.
The maximum brightness is declared 2000 in the HD version and 1700 in the HI. My measurements (T2 \ T1 readings relative to 600 lumens in High1) allow me to calculate that these are true numbers. But! As for the maximum brightness in T1, you get it de jure, but it drops somewhere by 15% instantly and this is about 200 lumens. So real maximum brightness here is about 1450-1500lum.
But at such a brightness, the flashlight shines as promised, for a minute, before stepdown, and this is, actually, a lot. And there is also TIMED stepdown, you can immediately launch T1 for the second time. And further, to the very limits of common sense and the ability of your palm and batteries in flashlight to withstand heat.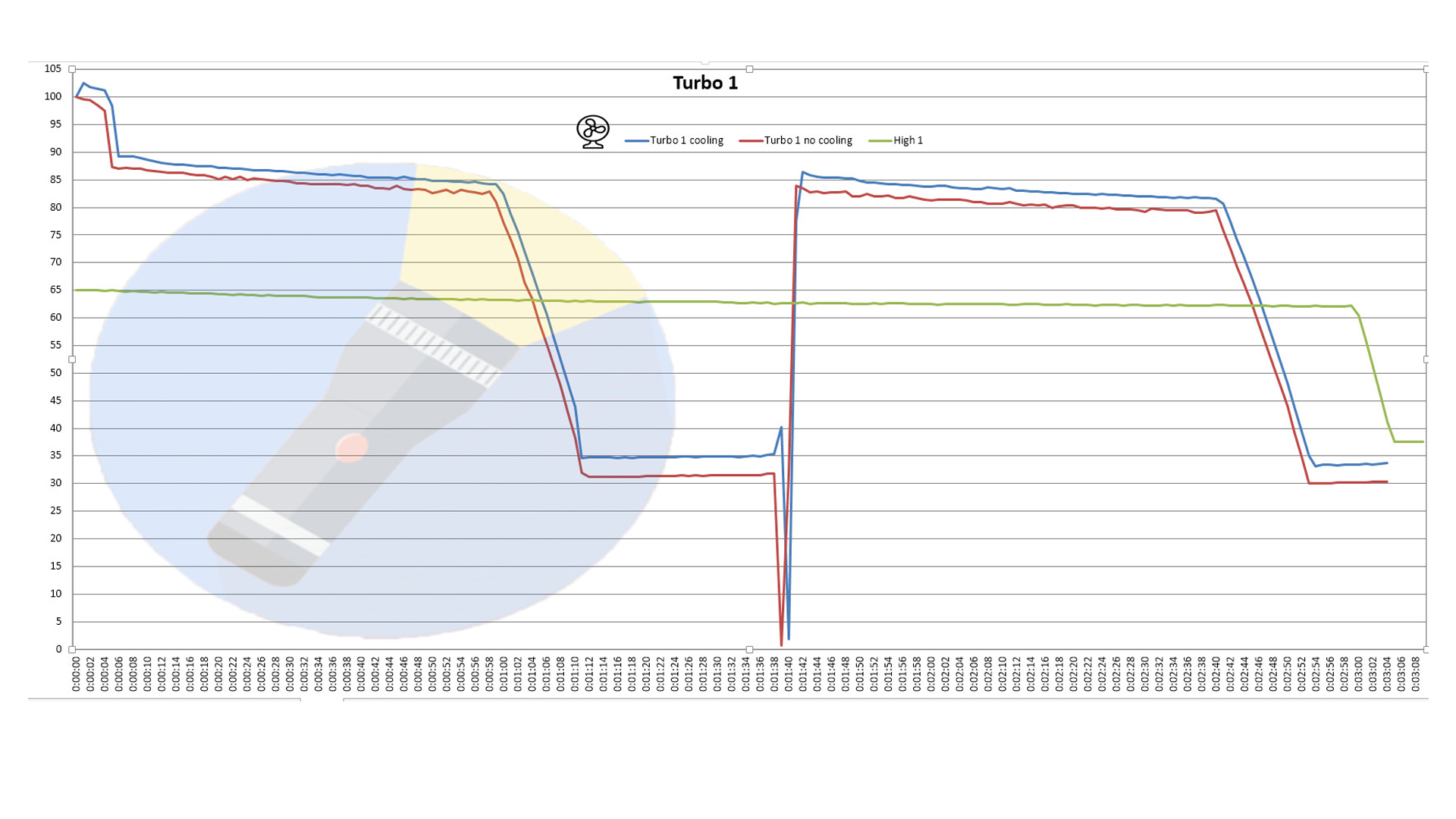 There is no such problem with T2, it honestly shines its 3 minutes. Given the possibility of a restart, this is enough time to see everything around.
Well, then you can safely rely on a fully stabilized 600 lumens in H1 mode. It is quite worthy of brightness.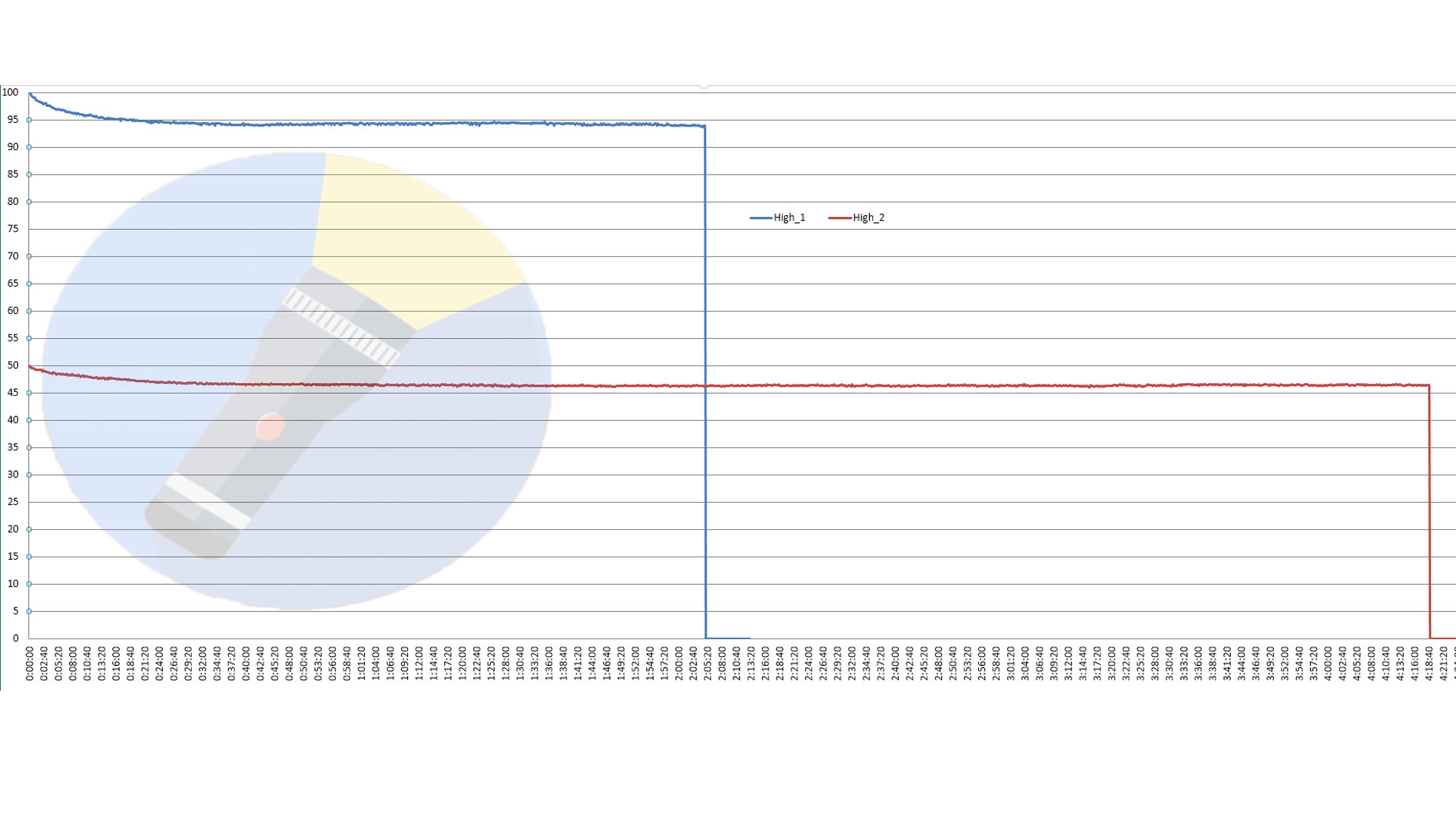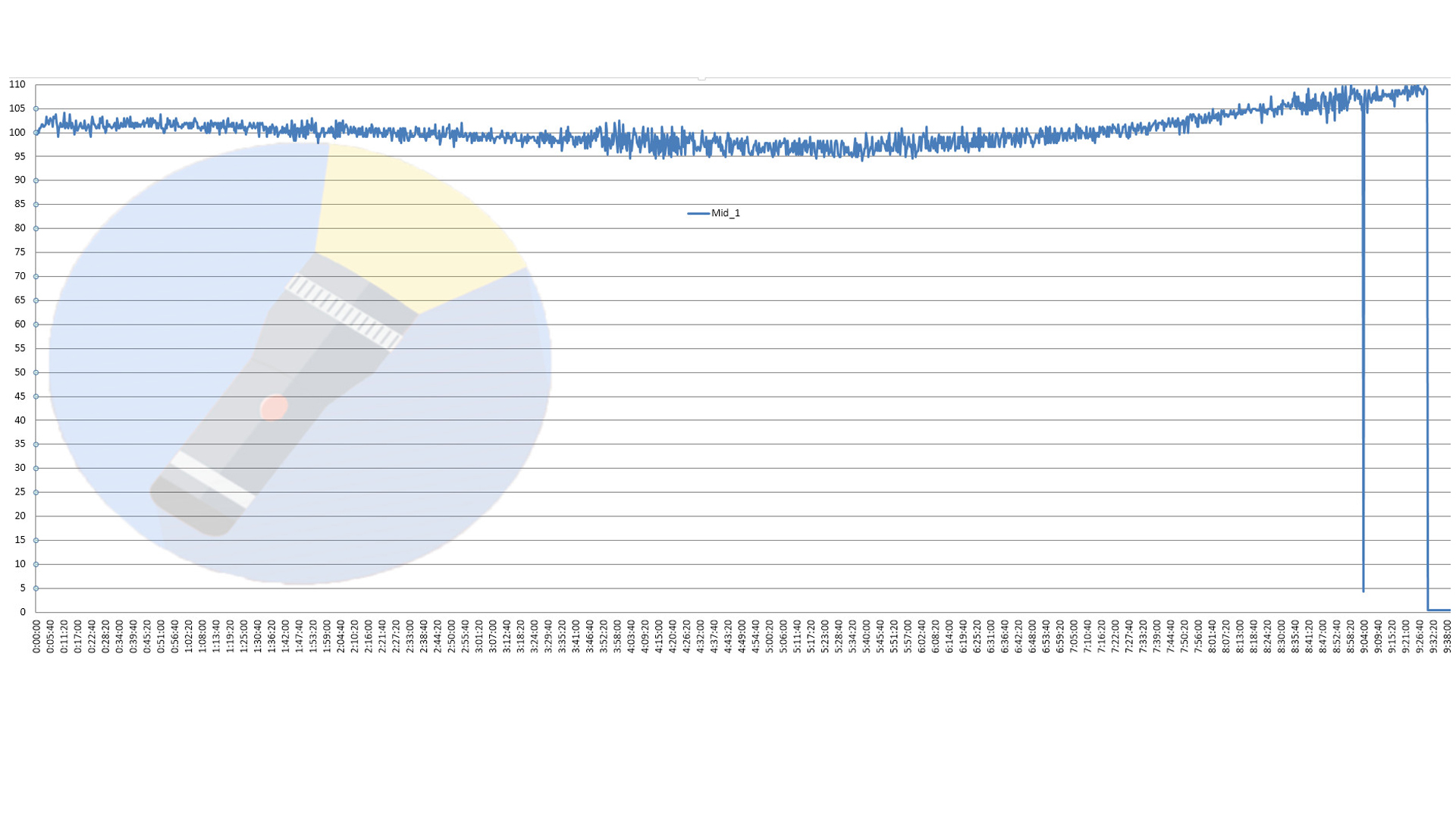 Generally, everything is fine. There are a lot of modes, you can configure for yourself necessary ones (or not bother with the settings and stay in the classic interface, here you have to give up essentially only instant access to the turbo).
HI version will not give you wide light, but even at low brightness you can shine at a distance that will definitely surprise a regular person who knows only noname zoomie crap.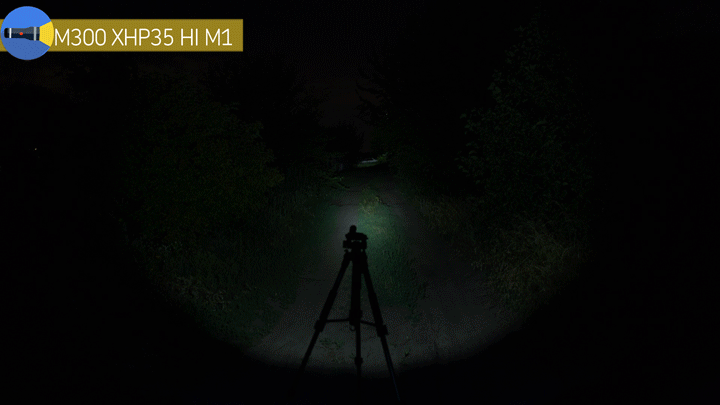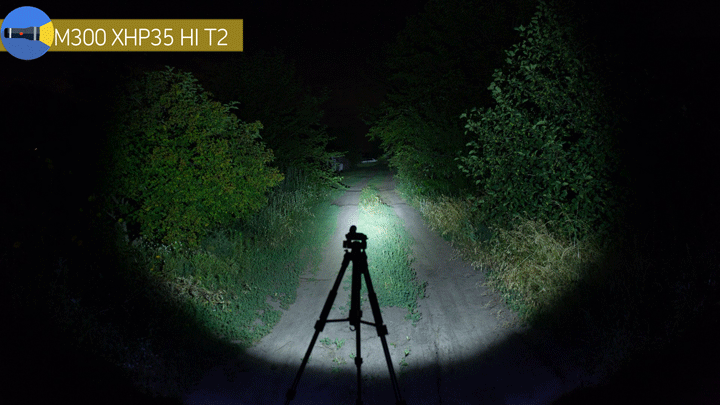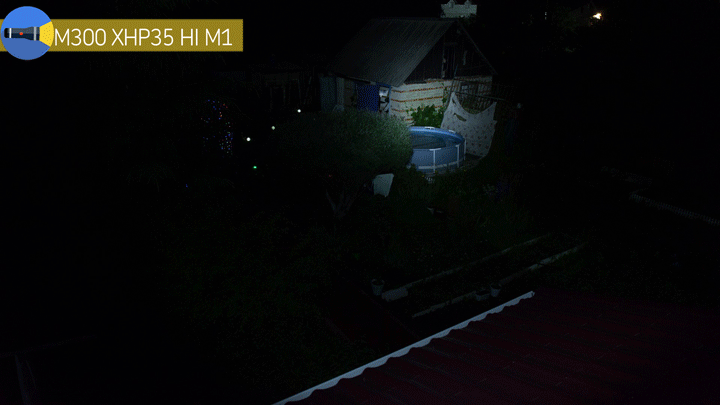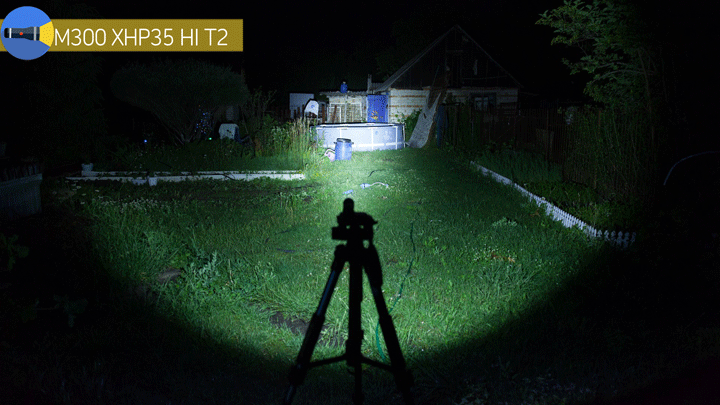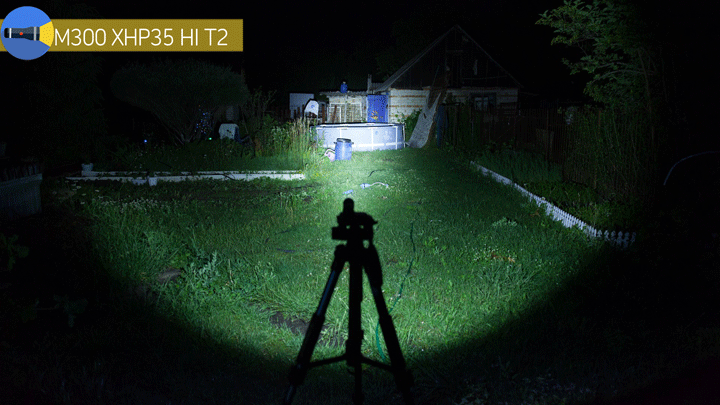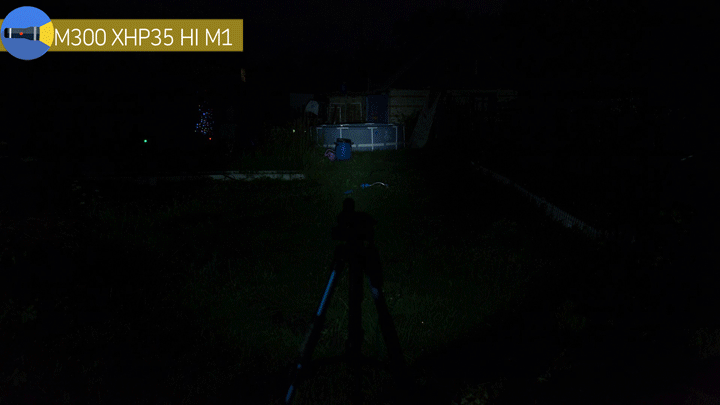 It is unlikely that anyone would expect such a compact flashlight to shine so far (and to be so bright at maximum brightness).
The Skilhunt M300 video review contains much more examples of how this flashlight shines.
OVERALL IMPRESSION
Skilhunt M300 itself turned out to be quite good. In fact, this is a upgraded version of the upgraded M200 with classic and olite-like interfaces.
Flashlight looks cool, fits comfortable in the hand. Despite a noticeable drop in maximum brightness immediately after launch, a minute at the level of one and a half thousand is damn very decent, as well as 3 minutes at the level at which the M200 gave out only 2 minutes.
But I don't see any logic in continuing to use 18650 battery here. In conjunction with 21700 , flashlight would work amazingly. The sizes would change by a couple of millimeters of length and width, and rutime would grow sooo much.
And personally, I see the manufacturer's decision to stay in the new model with the familiar 18650 as erroneous.
Regardless of battery, I repeat, this model is interesting. Stylish, bright, long-range in the version with HI LED, where you can expect the ability to shine well in the distance, which fans of this light will surely appreciate. And an additional quasi-Olight interface should appeal to those who spit on the classic Skilhunt UI (i know those ones).
At the end, Skilhunt M300 is a revised and enhanced version of M200. But the flashlight could become much better and take its rightful place among the few EDC flashlights with 21700.
Along the way, due to a small increase in size, it would be possible to increase the duration of work in a turbo. And now this is a very pleasant, but one of the many 18650 flashlights. And here the choice is very wide, so Skilhunt themselves put themselves in more difficult competitive conditions. In any case, I believe that those who buy the Skilhunt M300 will not regret at all and like this model.
Isn't that the most important thing?